The Threat of "Salafi Sufism": An Opportunity for Regional Cooperation in Central Asia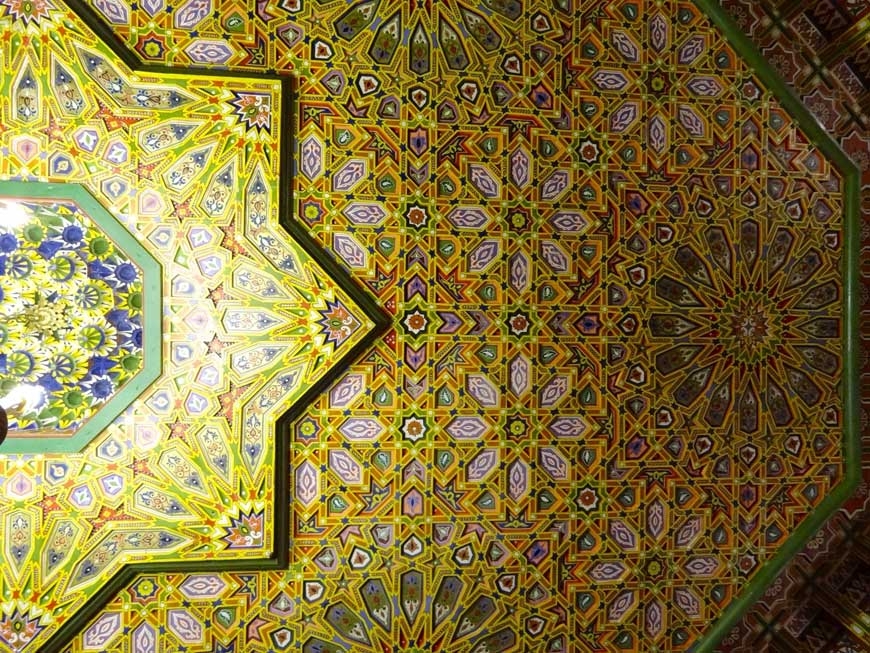 Sufism, a philosophy whose most distinctive feature is tolerance, and its followers have been always known for their forbearance. It has been accepted and respected over time by people, groups, and even governments. At the same time, regardless of the political and apolitical functions of this intellectual movement or the historical background of some of its leaders and followers who have played significant roles in various political junctures, the spread of Sufism is often regarded only as a consequence of political shrinkage and/or social dormancy.
This is too limiting and inaccurate. Thankfully, Sufist movements have recently attracted much scholarly attention. A growing research literature is emerging and multiple analyses have been made about its socio-political capacities. As it so happens, Sufism forms a part of the most traditional layers of social life in many Muslim communities. But why have the potential capacities and influence of Sufist movements been taken more seriously only in recent years? The answer centers around the rather unique spread and adaptations of this movement over recent time and space.
Central Asia has become the central arena of important Sufist movements, including Yasawiyya, Kubraviyah, Naqshbandiyah, Qadariyya, Chishti order, and even Zinyya. The region has served as the geographical hub for the emergence of well-known elders such as Khawaja Ahmad Yassawi, Sheikh Najmuddin Kubra, Sayeed Amir Kalal, Bahauddin Naqshbandi, Khwaja Allahyar Sufi, and Khwaja Ubaidullah Ahrar. (Pakatchi, 2013). During the domination of Tsarist Russia and then Communism, Sufism did not lose its traditional position and even in the middle decades of the twentieth century served as a mobilizing force under the command of Basmachi movements such as Junaid Khan (Qurban Nazar Serdar). The Soviet central planning system and communist propaganda policies failed to drive Sufism out. In addition, the independence period for Central Asian republics provided one of the most appropriate contexts for the revitalization of Sufism, what with the ideological and identity vacuum caused by the Soviet collapse, along with heavy social, political, and economic problems. Thus, Central Asia once again became an arena of prosperity for Sufist thought and practice, with widespread public acceptance of its teachings. But something is happening today in the religious life of Central Asia in that there is a discernable difference between the quality of contemporary Sufism and its historical precedent. In other words, despite the relative awareness of the etiquette and emergence of Sufi orders, it seems that sometimes there is distorted knowledge about the true history and accumulated experience of the formal Sufi school. This can serve as a turning point for Sufist movements in the life of modern Muslim Central Asian communities. But that turning point can bring about both wanted and unwanted developments.
In recent years, Sufism in Central Asia has been raised as a serious object of study in many think tanks. It is arguably the only viable rival for regional political leaders to create an alternative socio-political system to the more prominent and worrisome "political Islam." Consequently, influencing and co-opting strong Sufist movements became executive policy for many Central Asian governments. Simultaneously, Sufism, with great ability to mobilize followers, has received much attention from regional and transregional actors. But to achieve full political capacity and social influence, Sufism's inherent spirit of tolerance and humility was counter-effective: its ability to absorb other ideas and its potential rapid penetration of external teachings, along with its hierarchical structure and compliance system of Sufi orders, allowed for some degradation of fundamental Sufi principles. This resulted in the mobilization of some 'Sufi' orders that were deprived of "tolerance" and equipped with "Takfiri" teaching. This trend prevents such modern Sufi movements from realizing their maximum political and social capacities.
In this new era, various leaders and groups in Central Asia, including "Ibrahim Hazrat" in Buwayda, Uzbekistan, (a charismatic Naqshbandi Sufi), "Sheikh Ismatullah" in Kazakhstan (the leader of the Sufi group of Jahriyah which represents a legacy composed of Yasawiyya and Qadariyya teachings), "Sheikh Zaharuddin Ghori Shahrikhany," another influential Naqshbandi figure in Uzbekistan, "Ismail Abdul Wahab Zadeh" in Dushanbe, Tajikistan, (known as Sufi Qadariyya), "Sheikh Qurban Ali" in Kazakhstan, "Haji Ismail Pir Mohammadzadeh" a Naqshbandi leader in Tajikistan, and "Davoud Khan Ghori Artykev" in Namangan, figure most prominently. According to Olcott (Olcott, 2007), the revival of Sufism in this area began in two main ways: first in the form of active political movements and then in the form of a conscious denial of political participation. Davoud Khan Ghori Artykev in Namangan and "Adil Khan" in Andijan led groups supporting political activity, while denial of political participation is led by Ibrahim Hazrat and his followers. Addressing the unique details of diverse Sufi movements in Central Asia requires more opportunity and support for better research. What I address here is an aspect of Central Asian Sufist modernity that, so far, has received less attention: namely, the creeping conflation of many of these movements' teachings with Takfiri and Salafist beliefs.
Furthermore, the 21st century spread of Salafist and Wahhabist movements in Central Asia is well-known. It is interesting that some Sufi leaders have received their religious training in non-Central Asian countries such as Pakistan and have experienced a coexistence in such countries with an embracing of Wahhabism. Recently, clear signs of change have been seen amongst the various Sufi orders in Central Asia – both in appearance and social behavior – that in most cases are copacetic to Salafist and Wahhabist teachings. In addition, different inter- and intra-Sufi groups compete in the region, thus increasing the severity of this detrimental conduct. Sufist leaders have often expressed severe criticism towards each other and some attacks (often in the form of calling others heretical and claiming that they are not on the true path of Islam) are made by these leaders toward other Sufis.
These conditions create an environment that can be classified as very close in style and character to radical Islamist and Takfiri movements. Thus, it seems Central Asia could very well gradually witness the rise of Salafism and Wahhabism under the formal cover of Sufism. This must be dealt with by trying to intensify and institutionalize the formal Sufist movements, maintaining their traditional socialization practices and deepening their epistemological teachings. The Sufi leaders of Central Asia need to be better acquainted with the accumulated experience of historical virtue and power in Sufism. This goal is best achieved through regional cooperation amongst countries that already enjoy more moderate, rational Islamic institutions. This can even serve as an introduction for visualizing multilateral diplomacy in Central Asia that comes from the common need to combat extremism and develop true cooperative diplomatic initiatives. Thus, Sufism in Central Asia seems to have two potential future pathways. One leads to rationality, tolerance, and diplomatic cooperation. The other leads to fallacious teachings, intolerance, and judgmental condemnation. Hopefully the former path with win out over the latter.
Implications of ISIS-Taliban Rivalry for Central Asian Jihad
The Taliban's pragmatic diplomacy and gradual departure from the Jihadi ideology alienate Central Asian jihadists from the Taliban and strengthen its ardent enemy, the Islamic State Khorasan (ISK). Taliban-backed Uyghur jihadists, who exploited shahids (martyr) exclusively against the Chinese authorities in the past, recently carried out a suicide attack against the Shia Hazara minority under Taliban rule.
Factionalization of IMU
The establishment "warm relations" by the Taliban's interim government with China, Russia and Uzbekistan have sparked a negative reaction from the Uzbek and Tajik jihadi media, as they consider this trio as Taghut (idol or tyrant) regimes. During meetings with Central Asian and China's government officials, except Tajikistan, the Taliban generously pledged that Afghan soil would not be used as a terrorist base, which is unlikely to please Central Asian veteran jihadists.
The Afghan Taliban's ideological compromises retreating from hardline jihadi principles in pursuit of international recognition and legitimacy has cooled their relationship with al Qaeda-linked foreign jihadi groups, which have jointly resisted the US invasion over the past 20 years. Due to pragmatic concessions to 'Taghud' states, the Taliban are gradually losing their jihadi attractiveness in the eyes of foreign fighter groups. It is known that the Taliban and al Qaeda have always been the ideological masterminds and role models for Central Asian radical Islamists and Uyghur militants from China's Xinjiang region, victimized to legal persecution and bloody repression by authoritarian regimes.
In the late '90s, neighboring Afghanistan became a safe haven for Uzbek, Tajik militants of the Islamic Movement of Uzbekistan (IMU) and Uyghurs of the East Turkestan Islamic Movement (ETIM) swearing oath of allegiance (bay'at) to al Qaeda and the Taliban leaders. Under the leadership of the parent organizations, they acquired the global jihadi ideology and shaped the foundation of Central Asian jihadism. In exchange for the IMU's bay`at, the Afghan Taliban provided Central Asian militants with a space for training.
Over the quarter-century jihadi relationship they have experienced ups and downs associated with the violation of the bay'at and the joining of some IMU militants led by Usmon Ghazi to the Islamic State (ISIS). After Usmon Ghazi's faction changed its jihadi banner and openly made bay'at to IS leader Abu Bakr al-Baghdadi in August, 2015, the Taliban brutally punished the Uzbek jihadists. As punishment for this betrayal, in November 2015 the Taliban killed Usmon Ghazi and about a hundred Central Asian defector at a base in Zabul Province.
The second time Central Asian jihadists were hit hard by the Afghan Taliban in the Darzab district of Jawzjan province in 2018, when the Taliban defeated the Qari Hikmatullah's network, which was the main pillar of ISK in the northern Afghan province of Jawzjan. Qari Hekmatullah, a former Uzbek Taliban commander, joined his forces with ISK and came to lead the group's northern territorial project for an extended period of time. He also served as the ISK's senior foreign fighter facilitator in northern Afghanistan, poaching Central Asia fighters and the Tehrik-i-Taliban Pakistan's (TTP) militants.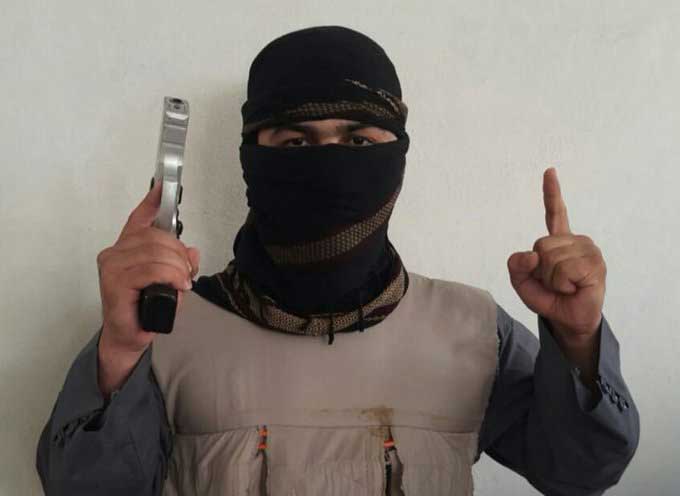 The ideological vision of the late IMU leader Tahir Yuldash and the TTP founder Baitullah Mehsud regarding Takfiri Salafism, global jihad and worldwide Caliphate has always been close to the current views of ISK. Notably, the TTP and IMU leaders have a long history of jihadi collaboration, lived together in South Waziristan and jointly carried out transnational attacks in Lahore, Peshawar and on Karachi's international airport in 2014. They ideologically inspired each other and, in contrast to the nationalist ideology of the Afghan Taliban, dreamed of creating a worldwide Islamic Caliphate. Even after the Taliban eliminated defectors in the IMU's ranks, remnants of Uzbek Muhajireen [foreigner or migrant] retained their global jihadi aspirations. But they learned a bitter lesson from the past and no longer intervened in a bloody dispute between the Taliban and ISK over the future of a single Caliphate and were forced to survive in the Afghan-Pakistan border areas.
Global Jihad and Taliban Nationalism
Despite the fact that the Taliban leadership publicly denies the presence of transnational terrorist groups in the country, a recent UN report revealed that there are about 10,000 foreign fighters in Afghanistan, who are members of al Qaeda, the Turkestan Islamic Party (TIP), the Katibat Imam al-Bukhari (KIB), the Katibat al Tawhid wal Jihad (KTJ), the Islamic Jihad Union (IJU) and Jamaat Ansarullah (JA).
Now that the Taliban have achieved their long-awaited victory and are in power, ISK is trying to take over the vacant jihadi seat to poach Central Asian Muhajireen remaining without a hostile target in post-American Afghanistan. Taliban-backed Uzbek, Uyghur and Tajik jihadi groups are overwhelmed by the ISK's sophisticated operational abilities and its high potential to conduct targeted strikes on Taliban's vulnerable spots to undermine their legitimacy in the eyes of Afghans and the world. Since the Taliban came to power on August 15, ISK has claimed more than fifty separate attacks, including a suicide bombing at the Kabul International Airport, Shia Hazara mosques in Kunduz and Kandahar.
Along with devastating suicide attacks, the group's strategists have successfully positioned ISK as a tough ideological adversary to the Taliban, portraying global Salafi jihadism as an irreplaceable alternative to the Taliban's Pashtun nationalist jihadism. In its propaganda and media, ISIS continuously derides the Taliban as "apostates" and mocks their leaders as puppets of the Americans. Following the Taliban's lightning-fast takeover of Kabul, ISIS's al-Naba' newsletter condemned the victory of its ideological rival as false, since it was not a conquest but a takeover of the country coordinated with the Americans as per the peace process in Doha. According to the Islamic State, "it was merely a process of peaceful transfer of power form one Taghut to another." The al-Naba' highlighted a "sore point" of foreign fighters, including Central Asian jihadists, noting that "American restored Taliban's rule and granted them Kabul without firing a shot" because "Taliban left the Muhajireen (foreign fighters) and pledged that it would not allow the repeat of the 'Manhattan mistake.'
Analysis of the jihadi media shows that the recent brutal and mysterious killing of the leading Afghan Salafi scholar, Shaikh Abu Obaidullah Mutawakil in Kabul by the Taliban has sparked lively discussion and sympathy among Central Asian Muhajireen adhering to Salafi ideology. The Taliban are suspicious of Afghan Salafists for supporting their arch-enemy of ISK. Following this event, ISK ideologues have focused on three main issues directly related to the future fate of foreign fighters and their Quranic beliefs regarding sacred jihad.
Firstly, the Islamic State emphasizes a deviation of the Afghan Taliban from the jihadi principles in alliance with the Crusaders and their diplomatic collaborations with the Taghut regimes of Central Asian states, Pakistan, Russia, and China, where the religion of Allah is persecuted. Secondly, the Taliban's nationalist jihad distorts the goals and timing of the sacred global jihad and the scale of the creation of a single Caliphate. Thirdly, according to the ideologues of the Caliphate, the Taliban's warm relations with the 'Rafidha' (rejectionist, used in a derogatory manner for the Shia) Iran is a betrayal of the Sunni Ummah. ISK views Shias as polytheists and heretics, who reject (rafiḍh) the caliphates of the first two successors of the Prophet Muḥammad: Abu Bakr and Umar.
The issues raised in the ISK propaganda networks really deeply disturb the Central Asian Salafi-Jihadi groups. Since the Taliban came to power, the Uzbek, Uyghur and Tajik militant groups are undergoing ideological shifts and rethinking the goals of Central Asian jihadism. The Pashtu nationalist jihad treads on the toes of Central Asian jihadist veterans who have long fought in Afghanistan alongside the Taliban and al Qaeda. Moreover, the Taliban's frequent public promises about non-interference in the neighbors' affairs and expulsions of foreign fighters cause deep concern among the Central Asian Muhajireen. Today they are worried that the Taliban, after consolidating power and international recognition, may abandon them or use them as expendable for a lucrative economic deal with China, Russia, Turkmenistan and Uzbekistan.
Our previous report noted that al Qaeda-linked Central Asian jihadi groups warmly congratulated the Taliban on the "great historical victory", in honor of it issued special congratulatory statements and echoed jihadi Nasheeds (chants of jihadi glory). In particular, Uzbek militants of IJU, KTJ, Uyghurs of TIP and Guraba Jamaat (GJ) and Tajik jihadists of JA heroized "the Taliban's victory as an epic triumph", and "the advance of Nusrat (victory) in Khorasan, promised by Allah in the Qur'an."
Following a victorious euphoria, Central Asian militants seek their own jihadi identity between al Qaeda, ISK, TTP and the Hayat Tahrir al-Sham (HTS). Unlike the rest, only ISK attempts to lure them to break away from Taliban's circle and join the Islamic State's ranks. Moreover, ISK's strategic objectives and ideological views are currently more in line with their long-term goals and interests. In addition, the Taliban's nationalist jihad, limited only to Afghanistan, plays into the hands of ISK. For many Central Asian jihadists, their distant future probably looks more promising with an ally that promises to create a worldwide Caliphate, than one who banned the use of Afghan soil to conduct global jihad.
Perhaps, struggles may soon erupt between the Taliban and Central Asian jihadi groups. Recently, Farrukh Shami (Farrukh Furkatovitch Fayzimatov), one of the KTJ's fundraisers, whom the US Department of the Treasury added to sanction list, urged post-Soviet Islamists not to make hijrat (migrate) to Afghanistan, but to come to the Middle East.
Foggy Future of Central Asian Jihadism
Another indicator of the defections of Central Asian jihadists to the ISK side was a suicide bomb attack on worshippers at Hazara Shia mosque in the Afghan city of Kunduz that killed at least 55, over 140 injured on October 8, 2021. In its claim of responsibility, ISK identified the suicide-bomber as "Muhammad al-Uyguri," indicating that he belonged to China's mainly Muslim Uyghur minority. The ISIS-linked Amaq news agency said, the attack targeted both Shias and the Taliban for their purported willingness to deport Uyghurs from Afghanistan in response to requests from China.
This indicates that the ISK ranks swelled with new Uyghur deserters of TIP, disillusioned by the Taliban's policy towards China, which is carrying out genocide of Uyghur Muslims in the Xinjiang region. In addition, given the proximity of Kunduz to the borders of Tajikistan, Uzbekistan and Turkmenistan, ISK signals radical Salafists from Central Asia to make hijrat to Khorasan and join them, while the Taliban have pledged to expel foreign jihadists. Thus, ISK demonstrated once again that Shia Hazaras remain a desirable target of its attack, and the Taliban are unable to protect the people of Afghanistan. Now, when Uyghur militants of TIP faced with the stark reality of the Taliban's rapprochement with China, they have only two options: martyrdom in hijrat or raising a flag of worldwide Caliphate with ISIS. The Uyghur suicide attack was a symbolic warning to China that its enormous Belt and Road Initiative would be a desirable target for ISK attacks.
It is conceivable that in the near future ISK can exploit suicide bombers from Central Asia to demonstrate its multinational face. It projects the existence of foreign fighters as proof of it being unbound by modern borders and nationalities highlighting a transnational face of Ummah. Such sophisticated attacks could target Hazara Shia minorities, Taliban's combat units and markets in security-vulnerable provinces. To encourage desertion Central Asian Muhajireen and local Salafi community, ISK also will increase its propaganda campaign against the Taliban.
Although al Qaeda-linked Central Asian Salafi-Jihadi groups loudly praised the Taliban's victory, it did not bring them the long-awaited and promised jihadi future. Instead, they faced the threat of fragmentation into small jamaats and the loss of the global goal of the Central Asian jihad after the Taliban's power seizure.
The Taliban might offer Central Asian jihadists standing in Afghan territory to blend in with Uzbek, Tajik and Turkmen tribes in the northern Badakhshan, Kunduz, Jowzjan and Takhar provinces, appoint some especially trusted commanders as their overseers, as they did so recently. When the Taliban captured a strategically important security checkpoint near Afghan border with Tajikistan in July, they assigned a Tajik jihadi group Jamaat Ansarullah to raise the Taliban flag on the site. They also put JA's leader Mahdi Arsalon in charge of security in five districts of Afghanistan's Badakhshan Province – Kuf Ab, Khwahan, Maimay, Nusay, and Shekay – near the Tajik border. The Taliban exploited Tajik jihadists during the conquest of the northern provinces as their "hard power" and political leverage against Tajikistan, which supported Ahmad Massoud, the leader of the National Resistance Front of Afghanistan.
However, some Uzbek, Uyghur and Tajik jihadists, dissatisfied with the Taliban's concessions to Russia, China and the Central Asian 'Tahud' countries, but unwilling to side with ISK or participate in 'Talibanization' process, may try to leave Afghanistan and migrate to Syria's Idlib province and join their ethnic groups.
It is expected that the jihadi activities of foreign fighters remaining on Afghan soil will be strictly controlled by the Taliban's Badri Battalion. Turns out that the Taliban have long tightly controlled the media activities of Central Asian jihadi groups forbidding them to publish about joint military operations on social networks. Analysis of the jihadi media showed that in parallel with the launch of the US-Taliban peace negotiations in Doha, Uzbek and Tajik militants sharply reduced publishing video reports on the Taliban's al-Fath jihadi operation.
ISK Threatens the US
Recently, Gen. Kenneth F. McKenzie Jr., the head of the US military's Central Command, testifying before the Senate Armed Services Committee, suggested that the U.S. may not be able to prevent al Qaeda and ISIS from rebuilding in Afghanistan. His colleague, Colin Kahl, under secretary of defense policy, warned that ISK could be able to attack the United States in six months. The US military leadership's concerns are shared by expert scholars on Afghan jihadism, warning that the Taliban cannot defeat the ISK alone.
ISIS strategists always considered the main principle of the group that the global jihad should be brought under the auspices of the Caliphate and managed by it in a more disciplined and coordinated manner. Following its strategy, if the central leadership of ISIS decides to financially strengthen its Khorasan branch of ISK, then the cross-border movement of militants and the recruitment of new fighters from Central Asia will get a new breath.
The revival of the ISK is dangerous, as the modern weapons left by the US in Afghanistan can easily fall into the hands of global jihadists. The high-profile suicide terror attacks of the ISK against the background of the country's economic collapse and the Taliban's failure to maintain control of their borders could turn Afghanistan into another hot spot for the ISIS's followers from the Middle East, South and Central Asia. If the situation develops according to a scenario similar to the creation of the Caliphate in Mosul in 2014, then the intervention of the international armed forces will be required to tackle the problem posed by the ISK.
However, Moscow did not allow Central Asian countries to host U.S. or NATO military forces for "over the horizon" counterterrorism operations that would allow the U.S. military to more easily surveil and strike targets in the Taliban-controlled nation. Moscow sees the post-Soviet Central Asian region as its southern defensive flank. Russia exploits the threat of the Islamic State in Afghanistan to expand its military-political influence and cement its military CSTO bloc in the region. Thus, the resistance of authoritarian Russia and China to the US counterterrorism initiative can reduce the pressure on ISIS and revive a resurgence of transnational jihadi terrorism in the very heart of Central Asia.
In this situation, the US should signal Central Asian countries and regional powers that Washington's decision to withdraw from Afghanistan does not mean its complete abandonment of Central Asia. The White House might play the card of economic partnership, financial support, and protection of human rights as a tool to counter the rise of Beijing's Belt and Road Initiative and the affirmation of Moscow's Eurasian Economic Union.
Prevention and Encroachment of ISIS into Central Asia from Afghanistan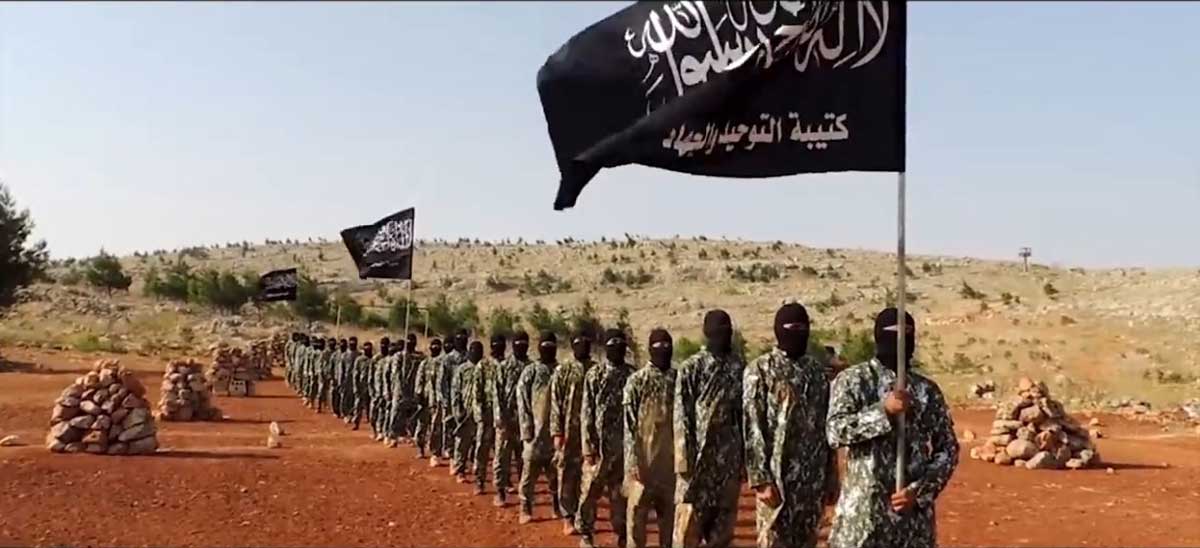 Central Asia is a region that seems the next possible target for (Islamic State of Iraq and Al-Sham) ISIS. There can be different reasons behind it, but at the same time, it is a dilemma that either ISIS will be able to get into Central Asian Republics (CARs)? The main thing can be the geographic location and plans of ISIS that seems very interested in that region. Furthermore, we can see that Afghanistan shares a border with 3 out of 5 CARs that increase the threat of ISIS in the region. Soon after the creation of ISIS, they entered into Afghanistan and started their activities in eastern and northeastern parts of the country; however, after the takeover of the Taliban of Kabul, a number of suicide attacks happened in larger cities of Afghanistan which gives a clue of a more substantial presence of the group and their strength.
Most important tricks to prevent ISIS possible expansion into CARs states we should know about their recruitments policies. Nowadays, in the 21st century, media is considered a 4th organ of the state, and it is diverting people's attention through different meanings to reach the end. Most importantly, I believe that media is a great tool that ISIS (K) uses to recruit foreign fighters; they disseminate information in different ways, especially through social media. But at the same time, we can see that some people in Central Asia feel neglected by the states, and discrimination is going on with them in different aspects of life. It might be socially, politically, and economically. It will not be an exaggeration to mention here that in this region (CARs), people are fed from the ongoing political systems where they are not enjoying the freedom of speech, no free media, political rivalries are almost unacceptable. There is no clear way to choose the successor for the state, though Kyrgyzstan is a kind of half democratic system, so all these aspects led people or compelled them to join such terrorist groups. It is worth mentioning that many Central Asians are working as labour migrants in different parts of the world, especially in Russia as Diasporas. They are sending a considerable amount of remittances into their leaving countries from Russia, but they are facing many issues there as well. Most important is the behaviour of the local people with whom they are working and some government departments as well. They are recruiting people mainly from the people going into mosques in Russia because they know that these people have an Islamic pan idea.
Strategists should come with a clear stance to make a policy that helps states to avoid the access of ISIS in the region. International cooperation is necessary to prevent further expansion of this lethal terrorist organization. In this regard, in my view, the number of surgical strikes should be increased to demise this acute disease, not to convert it into a chronic situation. Major Powers like Russia, the USA, and China should come to a consensus on several Middle East and Afghanistan issues to eliminate them. It is also necessary to have strong border patrol guards to protect illegal crossing of borders and to stop the flow of Central Asian terrorists into Turkey and Afghanistan, which are the nearest ways to join them. Once they join ISIS, they can easily access Central Asia when they have local people from the region. I think policymakers should keep some triggering forces in mind like nationalism, ideology, morality, ideas, and most importantly, national interests that motivate policy to shape a comprehensive plan against ISIS. Fortunately, nationalism is decreasing, and Central Asian people may not have any pan Turkic ideas.
CICA Meeting Seeks to Update Regional Cooperation and Dialogue
The world has recently experienced sharp challenges. The COVID-19 pandemic, while hopefully receding, has caused global economic problems that may take some time to resolve.
Meanwhile the crucial and dramatic changes in Afghanistan have clearly demonstrated that multilateralism has become the only possible approach to ensuring global stability, security and peace. Neither the pandemic and its consequences, nor regional tensions and crises can be resolved without dialogue and the cooperation of states at regional and global levels.
The influence of Asian countries in global developments will continue to increase due to the rapid economic and demographic growth of the region. Asia is on track to top 50 percent of global GDP by 2040. By that point, it is expected to account for 40 percent of the world's total consumption. The region is making not only economic progress but rapid strides in human development. As noted by international observers, the question is no longer how quickly Asia will rise; it is how Asia will lead. Despite Asia's remarkable rise, its family of nations are sometimes kept apart by difficult geography and even more difficult history.
For this reason, it is vital to ensure that there is space for Asian states to conduct dialogue in order to unite efforts on resolving key regional and global issues. The Conference on Interaction and Confidence Building Measures in Asia, an intergovernmental forum, is the most appropriate platform in the region to consolidate the collective wisdom of all Asian nations for peace, cooperation, security and development.
CICA has come a long way since the initiative to convene it was first proposed by the First President of Kazakhstan, Nursultan Nazarbayev, at the 47th Session of the United Nations General Assembly in October 1992. Today, almost 30 years later, CICA brings together 27 Member States. The region covered by CICA stretches from the Pacific to the Mediterranean and from the Ural to the Indian Ocean, covering more than 50 percent of the world's population.
The establishment of the CICA forum emerged from the firm belief that international progress can come about only through strong and effective partnerships. Since the first ministerial meeting, which took place in 1999, CICA has strived to enhance cooperation through elaborating multilateral approaches towards promoting peace, security and stability in Asia.
Yet the world has changed dramatically in the past two decades. Asia has become a key driver of global economic growth and development. Multi-polarity has become the norm of international relations. Countries are actively cooperating thanks to globalization, yet at the same time nationalism is on the rise in many parts of the world. To adapt to these changes, the CICA forum must transform in order to continue to fulfil its important role.
Kazakhstan, as Chair of CICA for 2020-2022, has put forward a number of proposals aimed at making the forum more effective.
Firstly, we believe that it is time to gradually transform it into a fully-fledged international organisation that will be better equipped to cope with the fast-changing security environment and help to pursue developmental goals in our continent. CICA's transformation into such an organisation will expand its capabilities to strengthen cooperation between the member states, cover the entire Asia with a system of deep mutual trust and mutual assistance, as well as increase its status and influence in the international arena.
Secondly, given the dramatic changes that impacted the world in the last two years, it is necessary to update the activities and areas of cooperation within CICA. Due to the threat of the current pandemic, as well as potential future health crises, it is necessary to consider the development of cooperation in the field of epidemiological security, public health and pharmaceuticals. In addition, digitalisation is an important field as the world moves further towards the use of digital technologies. We must also not forget about issues that have been of persistent importance over the last few years, including mitigating climate change, empowering women and youth.
Finally, given the global nature of current challenges, CICA and its member states must also focus on building partnership with other regional and global organisations, particularly the Eurasian Economic Union, the Association of Southeast Asian Nations, the Organisation of Islamic Cooperation and others.
The overarching ambition of CICA is clear – to reduce global geopolitical tensions and threat of conflicts, and instead focus on collaboration and development, especially in Asia, where we share common values and aspirations. Ahead of the upcoming CICA Meeting of Foreign Ministers on 11-12 October in Kazakhstan, we must embrace the idea that CICA should be playing one of the key roles along with other international organisations in the region in achieving these common objectives. This will encourage Asian countries to build bridges among each other and shape a prosperous future in Asia.