The Threat of "Salafi Sufism": An Opportunity for Regional Cooperation in Central Asia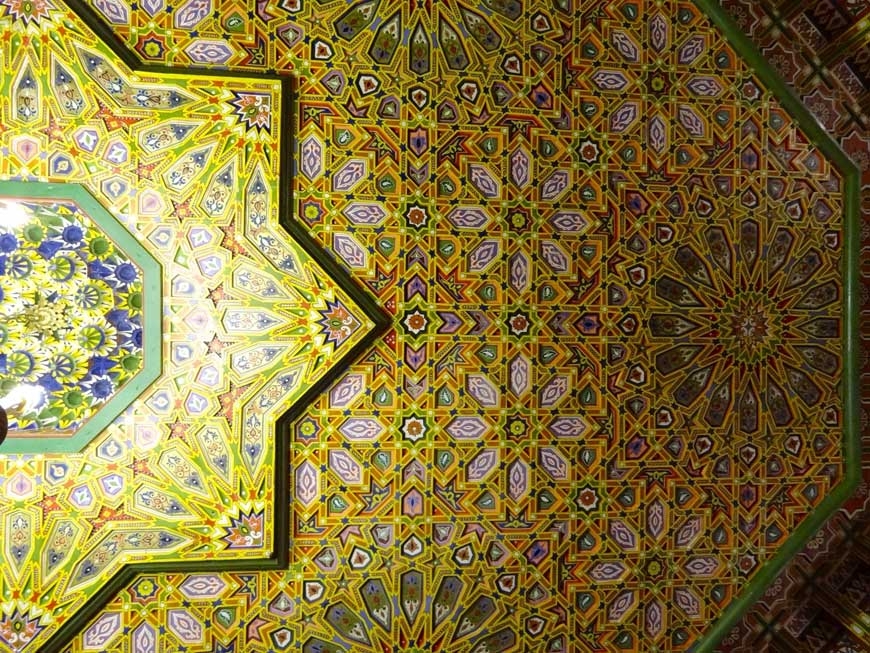 Sufism, a philosophy whose most distinctive feature is tolerance, and its followers have been always known for their forbearance. It has been accepted and respected over time by people, groups, and even governments. At the same time, regardless of the political and apolitical functions of this intellectual movement or the historical background of some of its leaders and followers who have played significant roles in various political junctures, the spread of Sufism is often regarded only as a consequence of political shrinkage and/or social dormancy.
This is too limiting and inaccurate. Thankfully, Sufist movements have recently attracted much scholarly attention. A growing research literature is emerging and multiple analyses have been made about its socio-political capacities. As it so happens, Sufism forms a part of the most traditional layers of social life in many Muslim communities. But why have the potential capacities and influence of Sufist movements been taken more seriously only in recent years? The answer centers around the rather unique spread and adaptations of this movement over recent time and space.
Central Asia has become the central arena of important Sufist movements, including Yasawiyya, Kubraviyah, Naqshbandiyah, Qadariyya, Chishti order, and even Zinyya. The region has served as the geographical hub for the emergence of well-known elders such as Khawaja Ahmad Yassawi, Sheikh Najmuddin Kubra, Sayeed Amir Kalal, Bahauddin Naqshbandi, Khwaja Allahyar Sufi, and Khwaja Ubaidullah Ahrar. (Pakatchi, 2013). During the domination of Tsarist Russia and then Communism, Sufism did not lose its traditional position and even in the middle decades of the twentieth century served as a mobilizing force under the command of Basmachi movements such as Junaid Khan (Qurban Nazar Serdar). The Soviet central planning system and communist propaganda policies failed to drive Sufism out. In addition, the independence period for Central Asian republics provided one of the most appropriate contexts for the revitalization of Sufism, what with the ideological and identity vacuum caused by the Soviet collapse, along with heavy social, political, and economic problems. Thus, Central Asia once again became an arena of prosperity for Sufist thought and practice, with widespread public acceptance of its teachings. But something is happening today in the religious life of Central Asia in that there is a discernable difference between the quality of contemporary Sufism and its historical precedent. In other words, despite the relative awareness of the etiquette and emergence of Sufi orders, it seems that sometimes there is distorted knowledge about the true history and accumulated experience of the formal Sufi school. This can serve as a turning point for Sufist movements in the life of modern Muslim Central Asian communities. But that turning point can bring about both wanted and unwanted developments.
In recent years, Sufism in Central Asia has been raised as a serious object of study in many think tanks. It is arguably the only viable rival for regional political leaders to create an alternative socio-political system to the more prominent and worrisome "political Islam." Consequently, influencing and co-opting strong Sufist movements became executive policy for many Central Asian governments. Simultaneously, Sufism, with great ability to mobilize followers, has received much attention from regional and transregional actors. But to achieve full political capacity and social influence, Sufism's inherent spirit of tolerance and humility was counter-effective: its ability to absorb other ideas and its potential rapid penetration of external teachings, along with its hierarchical structure and compliance system of Sufi orders, allowed for some degradation of fundamental Sufi principles. This resulted in the mobilization of some 'Sufi' orders that were deprived of "tolerance" and equipped with "Takfiri" teaching. This trend prevents such modern Sufi movements from realizing their maximum political and social capacities.
In this new era, various leaders and groups in Central Asia, including "Ibrahim Hazrat" in Buwayda, Uzbekistan, (a charismatic Naqshbandi Sufi), "Sheikh Ismatullah" in Kazakhstan (the leader of the Sufi group of Jahriyah which represents a legacy composed of Yasawiyya and Qadariyya teachings), "Sheikh Zaharuddin Ghori Shahrikhany," another influential Naqshbandi figure in Uzbekistan, "Ismail Abdul Wahab Zadeh" in Dushanbe, Tajikistan, (known as Sufi Qadariyya), "Sheikh Qurban Ali" in Kazakhstan, "Haji Ismail Pir Mohammadzadeh" a Naqshbandi leader in Tajikistan, and "Davoud Khan Ghori Artykev" in Namangan, figure most prominently. According to Olcott (Olcott, 2007), the revival of Sufism in this area began in two main ways: first in the form of active political movements and then in the form of a conscious denial of political participation. Davoud Khan Ghori Artykev in Namangan and "Adil Khan" in Andijan led groups supporting political activity, while denial of political participation is led by Ibrahim Hazrat and his followers. Addressing the unique details of diverse Sufi movements in Central Asia requires more opportunity and support for better research. What I address here is an aspect of Central Asian Sufist modernity that, so far, has received less attention: namely, the creeping conflation of many of these movements' teachings with Takfiri and Salafist beliefs.
Furthermore, the 21st century spread of Salafist and Wahhabist movements in Central Asia is well-known. It is interesting that some Sufi leaders have received their religious training in non-Central Asian countries such as Pakistan and have experienced a coexistence in such countries with an embracing of Wahhabism. Recently, clear signs of change have been seen amongst the various Sufi orders in Central Asia – both in appearance and social behavior – that in most cases are copacetic to Salafist and Wahhabist teachings. In addition, different inter- and intra-Sufi groups compete in the region, thus increasing the severity of this detrimental conduct. Sufist leaders have often expressed severe criticism towards each other and some attacks (often in the form of calling others heretical and claiming that they are not on the true path of Islam) are made by these leaders toward other Sufis.
These conditions create an environment that can be classified as very close in style and character to radical Islamist and Takfiri movements. Thus, it seems Central Asia could very well gradually witness the rise of Salafism and Wahhabism under the formal cover of Sufism. This must be dealt with by trying to intensify and institutionalize the formal Sufist movements, maintaining their traditional socialization practices and deepening their epistemological teachings. The Sufi leaders of Central Asia need to be better acquainted with the accumulated experience of historical virtue and power in Sufism. This goal is best achieved through regional cooperation amongst countries that already enjoy more moderate, rational Islamic institutions. This can even serve as an introduction for visualizing multilateral diplomacy in Central Asia that comes from the common need to combat extremism and develop true cooperative diplomatic initiatives. Thus, Sufism in Central Asia seems to have two potential future pathways. One leads to rationality, tolerance, and diplomatic cooperation. The other leads to fallacious teachings, intolerance, and judgmental condemnation. Hopefully the former path with win out over the latter.
Qassem Soleimani's Broken Dream in Central Asia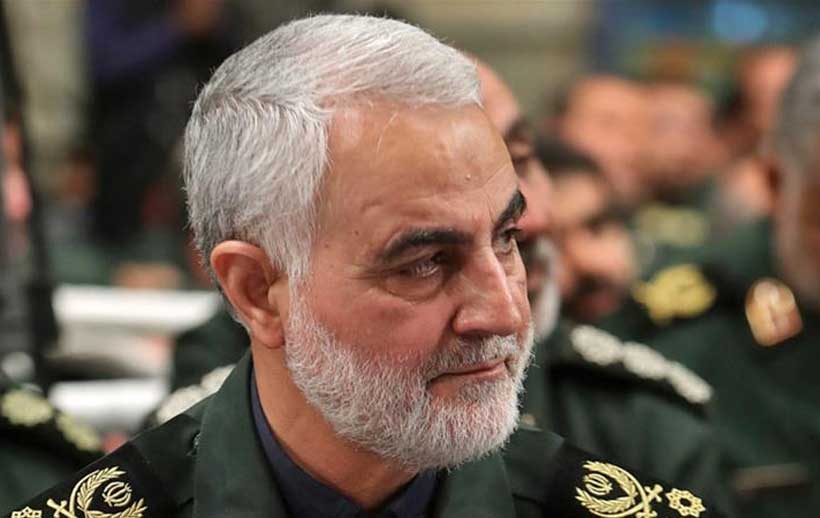 Exactly two months ago, Iranian Major General Qassem Soleimani was killed, whom the Shiite world considered a national hero, while the Sunni regimes of the Arabian Peninsula regarded him as evil incarnate. What legacy has Soleimani left in Central Asia? Will the Iranian policy in Central Asia change after the loss of its most influential military strategist? Is the threat to US interests in the Middle East and Central Asia "after Soleimani" gone?
Central Asia after Qassem Soleimani
The five post-Soviet countries of Central Asia are cautiously following the development of confrontation between the US and Iran trying to take a "middle ground" without interfering in "someone else's war". Neither political leaders nor the foreign policymakers of these Muslim republics expressed their condolences to Iran on the occasion of the assassination of Qassem Soleimani, Iran's most powerful general, the commander of the Islamic Revolutionary Guard Corps' elite Quds Force (IRGC-QF). The books of condolences for General Qassem Soleimani at the Iranian embassies in Central Asia did not contain records even of mid-level officials. Kazakh president Kassym-JomartTokayev expressed his condolences to the Iranian people, not because of the assassination of Major General, but because of the crash of a Ukrainian airliner mistakenly downed by IRGC during the so-called "Iran's revenge missile attack" at US military base in Iraq on January 8, 2020.
The analysis had shown that Central Asia's presidents tried to overlook the fact of Qassem Soleimani's assassination. Even Moscow's position, condemning Washington for the murder of "Putin's friend" and expressing condolences to Iran, could not force Central Asian leaders to speak about their own opinion on this event. Yet it is no secret that due to its economic and political influence, Moscow plays a key role in the foreign policy orientation for these post-Soviet republics. Such demonstrative "neutrality" is connected, first of all, with the concern of the region's leaders that the US-Iran conflict in the Middle East could reflect onto Central Asia's neighbor, Iran. Consequently, it could be expected that Central Asian governments will try to find a "diplomatic balance" between Washington and Tehran, as they wish to maintain cooperation with each of them individually. As a result, they will not openly take either side in the US-Iranian confrontation to the detriment of one of them.
After losing its distinguished military strategist, not a single high-ranking Iranian politician has yet visited Central Asia. Tehran's attention today is turned to the Middle East where it makes clumsy attempts to oust the United States from Iraq. The Trump administration pursues a comprehensive policy aimed at maximum pressure on Iran not only in the Middle East but throughout the world, including the Central Asian region.
On February 3, 2020, US Secretary of State Mike Pompeo visited Central Asia, where within the framework of the meeting of the so-called C5+1 he defended US strategic interests, including aimed at minimizing Iran's influence in the region. A month earlier, January 7, 2020, Alice Wells, U.S. Principal Deputy Assistant Secretary for South and Central Asian Affairs, during a meeting with Tajik Foreign Minister Sirojiddin Muhriddin, stated that "the chaos and unrest created by Iran directly through the Islamic Revolutionary Guard Corps threaten Tajikistan's security and stability." However, this time as well, Tajikistan, balancing between Washington and Tehran, cautiously circumvented the US-Iran confrontation and did not comment on the destructive activities of Iran's Quds Force and the role of its former leader Qassem Soleimani.
However, unlike government officials, middle-level politicians and analysts widely commented on Qassem Soleimani's assassination, blaming the US of "imperial behavior". For instance, Tajik politician Shodi Shabdolov compared Trump's actions, who ordered the neutralization of Qassem Soleimani, to a madman. He added that if a war between Washington and Tehran begins, it would be the end of the US, as it underestimates Iran's military power.
Another well-known analyst, head of the Tajik Political Scientists Association Abdugani Mamadazimov, noted that Soleimani's liquidation opens the door to a hybrid war, during which American embassies and other institutions in the region and in Europe can become targets for attacks by pro-Iranian Shiite militias. An analysis of local media showed that some public figures and organizations working closely with Iran for many years have expressed their support for Tehran and consider Qassem Soleimani to be a Shahid (Martyr)
Qassem Soleimani's Shadow in Central Asia
The political elite and security agencies of newly independent Central Asian states knew first-hand Qassem Soleimani, who twice, officially and secretly, visited the region to strengthen Iranian military interests in the late 90s and early 2000s. After the collapse of the Soviet Union, Iran seriously intended to expand its influence into Central Asia, using Islamic commonality, its transit attractiveness with access to Persian Gulf's trading ports and common language factor with Tajikistan. It is known that Tajiks and Iranians are the closest related peoples in the world, speaking the same Persian language. During his presidency, Akbar Hashemi Rafsanjani had declared Tajikistan as an integral part of the "Great Persian World".
To expand Iranian military influence, Tajikistan has become an ideal launching pad, the army of which was the weakest in the region, requiring external financial and technical assistance for modernization. Soon, Tehran began to actively use its leverage in the seven-year civil war in Tajikistan, playing the role of a mediator between the government of Emomali Rahmon and the Tajik Islamic opposition leader, Said Abdullo Nuri, in essence, providing hidden support to the latter.
Iran planned to realize the strengthening of its influence in Central Asia in two directions. The first provided for the establishment of political, economic and cultural cooperation with the government of Rafsanjani. The second way concerned the strengthening of military cooperation between the two countries and the creation of informal militarized groups within the Tajik Islamic opposition, focused exclusively on Tehran. The second focus was under the personal control of Iran's Supreme Leader, Ali Khamenei, who gave the task to his right-hand man, the Quds Force's chief Qassem Soleimani to assess the prospects of creating Iran's effective system of informal leverage in Central Asia opposing the United States.
For the first time, Qassem Soleimani visited Tajikistan on January 18, 1999, at the head of the Iranian military delegation, during which he met with Tajik Minister of Defense SheraliKhairullaev. According to the Tajik Ministry of Defense, the parties discussed the implementation of the Memorandum of Understanding in the field of security between the two countries. The two generals agreed to form a joint intergovernmental defense commission.
As one of the participants in that meeting later told, General Qassem Soleimani surprised many with his pronounced modesty and courtesy. He spoke in a quiet calm tone, without drawing attention to himself, which is not typical for post-Soviet military commanders educated in the spirit of Russian military traditions. His visit went unnoticed, with no media attention.
However, the real reason for Soleimani's visit was to protect Iran's interests in Afghanistan after the Taliban executed 8 Iranian diplomats. But instead of confronting the Taliban from the Iranian border, Soleimani directed the operations in support of the United Islamic Front for the Salvation of Afghanistan, also known as the "Northern Alliance," from the Tajik border. This was a unique case when the interests of the governments of Central Asia, Iran, Russia and the West coincided against the Taliban, and Soleimani successfully implemented the model of proxy warfare.
According to local sources, the second time Qassem Soleimani secretly visited Central Asia through Turkmenistan after September 11, 2001. But information about the purposes of his visit and the participants of the meeting is practically not available. Perhaps his visit was related to the upcoming deployment of U.S. troops in Central Asia, which Tehran considers a threat to its security.
Unlike the Middle East, Iran failed to create its proxies in Tajikistan. The main obstacle to the creation of the pro-Iranian Network was the difference in religious views between Central Asian Sunni Islam and Iranian Shiism. The majority of Central Asians belong to the Hanafi school of Sunni Islam, which doesn't accept Shia ideology in the region. Qassem Soleimani, as a realist military strategist, soberly assessed the situation that Iran would not be able to create strong levers of pressure in the region with the help of fragmented Tajik Islamists. In addition, Russia could not allow the creation of Iranian interests in Central Asia, which it considers a zone of its influence. Soleimani convinced Ayatollah Ali Khamenei of the futility of creating pro-Iranian proxy groups in Central Asia. He expressed his concern that funding for Tajik radical Islamists could push Dushanbe away from Tehran, and, as a result, Khamenei abandoned this venture. What Iran failed to achieve in Central Asia, it more than compensated for in the Middle East ten years later.
After 15 years, Major General's concerns have come true. Relations between Tajikistan and Iran seriously deteriorated in 2015. Tajik authorities accused Iran of supporting the opposition Islamic Renaissance Party of Tajikistan (IRPT), attempting a coup d'état in the country and training Tajik Islamic militants in Iran. Iran incurred Tajikistan's profound rage in December 2015, when Iran's top leader Ali Khamenei received IRPT leader MuhiddinKabiri, who left the country due to political persecution of the authorities.
After the failure of Iran's plan in Central Asia, Qassem Soleimani brilliantly completed the task assigned to him by Ayatollah Khamenei in the Middle East. He successfully created a pro-Iranian Shi`a Foreign Fighter Network of 50 000 bayonets, which became an effective tool of Tehran's influence in the Middle East. Today Soleimani's unique creation, Shia proxy groups such as Hezbollah, Liwa Fatemiyoun, Liwa Zainebiyoun, al-Hashd al-Shaabi, Asaib Ahl al- Haq, play the role of Iran's shock transnational terrorist forces against interests of US, Saudi Arabia, Israel, Turkey and Sunni Muslims in the Middle East.
Iran-Central Asia Military Cooperation: Problems and Challenges
As we said above, the official government of Iran conducted military cooperation with Central Asian countries. In order to jointly combat the threats of terrorism, organized crime and drug trafficking, Iran has signed a package of bilateral treaties with all governments of Central Asia.
In particular, there are intergovernmental agreements between Iran and Uzbekistan on Border cooperation, Cooperation in reducing drug use and controlling the production of narcotic and psychotropic substances. In June 2000, a Memorandum on cooperation in the fight against terrorism, transnational crime and illegal migration was signed between the National Security Service of Uzbekistan and the Ministry of Information of Iran, which performs the tasks of intelligence, counterintelligence and counter-terrorism.
However, the military cooperation between Uzbekistan and Iran was sharply reduced after the 9/11 terrorist attacks and the deployment of the U.S. military base in Uzbek Khanabad to combat international terrorism in Afghanistan. Tehran was opposed to the presence of U.S. troops in Central Asia. Moreover, Uzbekistan was alarmed by unofficial allegations that Iran allegedly provided asylum to the militants of the Islamic Movement of Uzbekistan (IMU) and its leader, Tahir Yuldash, after September 11, and the Iranian secret services allegedly trained and supplied them with documents, weapons and explosives. Tehran has repeatedly denied the allegations. However, given the fact that the IMU was closely linked with Al Qaeda, and after the overthrow of the Taliban in Afghanistan in 2001, Iranian authorities allowed Osama bin Laden's family to reside temporarily in the eastern Iranian city of Zahedan, the claims of the Uzbek side about Iranian secret service would possibly have a solid foundation
Despite the denial of Iran's intelligence services of any ties with the IMU, this assumption left a deep distrust between the two countries. Fearing Tehran's declared "export of the Islamic revolution", although this did not fit into Iran's policy in Central Asia, President of Uzbekistan, Islam Karimov, sharply reduced economic, cultural and military ties with Iran.
The political leaders of Kazakhstan and Kyrgyzstan were not interested in military cooperation with Iran because of their pro-Western views. They actively participated in the NATO Partnership for Peace program, under which they received military and technical assistance from Western countries and trained their military personnel in Russia. The activity of the U.S. military base at Bishkek's Manas airport in Kyrgyzstan (2002-13) and the participation of Kazakhstan's peacekeeping troops in the U.S. led coalition in Iraq (2003-08) deterred Iran's desire to military cooperation with Kazakhstan and Kyrgyzstan.
Iran tried to develop close military cooperation with Tajikistan and through it to extend its military influence in Central Asia. The only Iranian military attaché in Central Asia worked at the Iranian embassy in Tajikistan, who was responsible for the development of military cooperation with other countries of the "Five Stans".
Military delegations of Iran and Tajikistan regularly made mutual visits. More than 20 agreements were signed between the Ministries of Defense of these two countries, in particular, the Memorandum of understanding on military-technical cooperation, the Agreement on cooperation in training of the military personnel, and also Intergovernmental Memorandum of fighting organized crime and drug trafficking. In addition, the Iranian-Tajik intergovernmental commission on defense was created and conducted regular meetings.
In 2005, Tajikistan began to cooperate with IRGC. The leadership of the IRGC declared its readiness to cooperate in training Tajik military personnel on the basis of two Iranian military universities in the fields of engineering and military medicine, communications and electronics. Iran also expressed readiness to send its military advisers to Tajikistan to train 500 Tajik soldiers to participate in maneuvers and to work out attacks in mountainous areas. Tehran was willing to take on the costs of their training.
In 2010, the Ministry of Defense of Iran launched an initiative to develop military cooperation in the framework of the Union of Persian-Speaking Nations between Afghanistan, Tajikistan and Iran. According to the Iranian side, such cooperation can be effective in the fight against drugs and international terrorism and will ensure security in the region.
However, Iran failed to fulfill its intentions to expand cooperation with Central Asia in the military-technical sphere for several reasons. First, Russia was and remains the main military partner of Tajikistan, which did not allow the expansion of Iran's military influence in the post-Soviet space. Tehran's recognition of Moscow's special interests in Central Asia forced Iran to hold its horses in the region, and such deft diplomatic maneuvering has been appreciated by the Kremlin. Tehran's diplomatic courtesy in Central Asia allowed it to create a tactical alliance with Russia in the Middle East. According to Reuters, it was Soleimani who personally persuaded Putin to intervene in the Syrian war during an unofficial visit to Moscow in July 2015.
Secondly, the problematic state of Iran's economy, the low potential of its national military industry, and outdated military equipment were an inhibiting factor of Iran's ambitions.
Thirdly, the United States' "maximum pressure" campaign against Tehran played an important role to curb Iran's military influence in Central Asia.
In conclusion, Iran's strategy in Central Asia after the assassination of Qassem Soleimani is unlikely to change. It is to be expected that Tehran will continue to pursue its policy in the region taking into account Russian interests. The tactical alliance of Moscow and Tehran, and their strategic interests today are directed against the expansion of US influence in Central Asia and the Middle East.
Iran looms large in Central Asia despite sanctions and Saudi financial muscle
Saudi Arabia may have been getting more than it bargained for when authorities in Khujand, Tajikistan's second largest city, ordered that the city's largest and most popular mosque be converted into a cinema.
The order followed the closure of some 2,000 mosques in the country in the last three years and the arrest last month of scores of Muslim clerics and teachers, many of whom were accused of being members of the Muslim Brotherhood, a group that is banned in both Tajikistan and the kingdom.
Fewer men sport beards in Tajikistan after being harassed by police, while women in hijabs are far and few between after many were detained and intimidated.
Imams deliver sermons praising President Emomali Rahmon that are approved by authorities, reinforcing his effort to cloak himself in Islamic legitimacy despite the crackdown.
Larger mosques are equipped with surveillance cameras to ensure prayer leaders stick to their texts.
The arrests no doubt will have pleased Saudi leaders who stepped in to help Tajikistan financially in 2015 as the country's relationship with Iran soured over Iranian demands that Tajikistan pay down its huge debt, allegations that a businessman charged with fraud in the Islamic republic had deposited large sums of money in the National Bank of Tajikistan, and a meeting between Iranian spiritual leader Ayatollah Ali Khamenei and a Tajik opposition leader.
As relations with Saudi Arabia improved and Saudi Arabia pledged to pump money into infrastructure projects like the Rogun hydroelectric power plant and a highway in eastern Tajikistan as well as education, Tajikistan accused Iran of involvement in the murder of Tajik social and political figures as well as 20 Russian military officers during the 1990s Tajik civil war, which Iran helped bring to an end.
Tajik authorities also closed down an Iranian trade and cultural center in Khujand and helped block Iran's application to become a member of the China-led Shanghai Cooperation Organization (SCO). Iran is an observer at the SCO.
Developments in Tajikistan, however, no longer look all that good from a Saudi perspective and bode ill for the kingdom elsewhere in Central Asia. In fact, the more than four years of strained relations between Tajikistan and Iran have made way for quickly warming ties.
Driving the patching up of differences is the fact that landlocked Tajikistan, like its neighbour, Uzbekistan, needs access to ports and Iranian ports, including the Indian-backed one in Chabahar at the top of the Arabian Sea, offer the cheapest and shortest transportation options.
Iran's attractiveness to Central Asian nations increases the Islamic republic's importance to the Belt and Road, China's infrastructure, transportation and energy-driven initiative to connect the Eurasian landmass to Beijing.
There is an element of irony in the Saudi-backed crackdown on mosques and clerics in Tajikistan. That was long the preserve of Uzbek president Islam Karimov, whose state security services tightly controlled religion under the guise of combating Islamic extremism, until his death in 2016.
Mr. Karimov's successor, Shavkat Mirziyoev, has promised to reverse his predecessor's repressive policies and put his government "at the service" of the Uzbek people.
Mr. Mirziyoev's reforms included emasculating the security service's Religious Committee, by ending its oversight of all religious education, publications, and gatherings, and sacking its supervisor, Aydarbek Tulepov, without replacing him.
Mr. Mirziyoev has also created an academy of higher Islamic learning that is operated by the state-run Spiritual Directorate of Muslims of Uzbekistan.
Meanwhile, delegations of Saudi businessmen visited Uzbekistan twice last year to explore investment opportunities.
Saudi Arabia's textiles-focussed Ajlan & Bros Holding Group plans to invest over the next five years up to US$2 billion in an Uzbek cotton-textile cluster.
Already a vital node for Uzbek exports and imports, Iran is nonetheless written all over Mr. Mirziyoev's transportation infrastructure plans. A decree issued in late 2017 identified as key to the plans the Uzbekistan-Turkmenistan-Iran-Oman. China-Kyrgyzstan-Uzbekistan, and three Trans-Afghan corridors.
The three Afghan corridors take a rail line connecting Uzbekistan's Termez to Afghanistan's Mazar-i-Sharif as their starting point. Uzbek plans envision the rail line being extended to the Afghan city of Herat from where it would branch out to Iran's Bandar Abbas port, Chabahar; and Bazargan on the Iranian-Turkish border.
The Central Asian focus on Iranian ports, despite harsh US sanction, takes on added significance with the Chinese-backed Pakistani port of Gwadar, a mere 70 kilometres down the coast from Chabahar, a Belt and Road crown jewel at the core of the China Pakistan Economic Corridor (CPEC), running into problems.
China Ocean Shipping Company (COSCO) recently terminated its container liner services between Karachi and Gwadar because of a lack of cargo destined for transit to Afghanistan.
Zhang Baozhong, chairman of China Overseas Port Holding Company (COPHC), insisted that transit trade was key to Gwadar's success.
Port authorities said last month that two 20-foot containers containing 54 tonnes of bagged fertilizers had been shipped to Gwadar from Karachi for onward transport to Afghanistan in what amounted to an effort to kickstart transit trade.
The Paradoxes of Social and Economic Development in Central Asia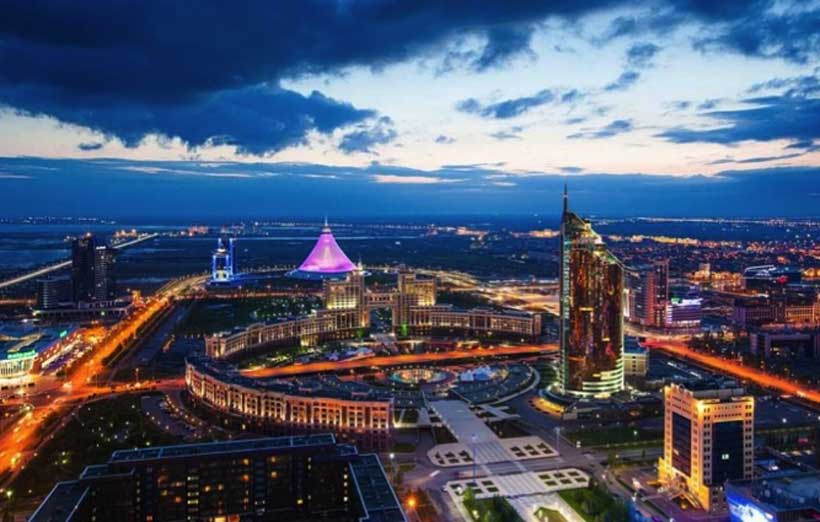 Central Asia is a region with very uneven social and economic dynamics. It is rapidly breaking down into areas with different quality of life, economic growth, environmental health, quality of social services and infrastructure access. This makes it hard to find common socio-economic problems that would be of equal concern to those living in big cities and small villages.
At the same time, Central Asia is riddled with many paradoxes that pose serious challenges to the region's socio-economic development, so it is worth examining the situation as an interplay of contradictory processes.
First, the Central Asian population is still growing, and high unemployment is compounded by a lack of skilled workforce and low quality of human capital. Despite significant migration outflow over the last 30 years, the population of the region has increased by 47 per cent or more than 23 million people. Considering the youthful population (the average age in Central Asia, as of 2015, ranged from 22 in Tajikistan to 29 in Kazakhstan) and the large number of children in families (for example, in Tajikistan the average number of children per woman is 3.8), it is evident that the growth will continue, albeit at a slower pace.
Unemployment continues to be an issue in all the countries of the region, affecting young people the most. According to official statistics, the unemployment rate ranges from 2.3 per cent in Tajikistan to 9.3 per cent in Uzbekistan, while the total number of jobless tops two million.
Experts say the problem is much bigger, though, since a large share of unemployed people is unregistered, being classified as seasonal workers or self-employed, as well as migrating to find work abroad. Hundreds of thousands in Central Asia do not register as unemployed for several reasons: the complicated and lengthy bureaucratic procedure, a lack of legal literacy and the very low labour productivity.
The share of unemployment is estimated to be 10–15 per cent in cities and 40–60 per cent in rural areas. This makes mardikor bazaars, or day labourer markets, a universal phenomenon in labour-surplus parts of Central Asia and more than five million people are pushed to travel abroad to find work.
At the same time, there is a severe shortage of skilled professionals in the healthcare, education, industry, transport and utility sectors. This is why Central Asian economies annually attract several dozen thousand foreign blue- and white-collar workers from China, Turkey, Russia, India and other countries for implementing new industrial and construction projects.
One of the main reasons for this paradox is most people's persistently low standard of education and skills in the region. The share of the able-bodied population with secondary and higher vocational education in Central Asia is significantly lower than in Russia or Europe. National education systems cannot provide the region's economies with the required amount of adequately skilled workforce. A high level of corruption, low teacher qualifications and weak infrastructure do not allow for training students properly.
This is why a large proportion of young people in Central Asia study abroad, in Europe, North America, China and other East Asian countries. Russia has a strong position as the leading supplier of skills for the region, with it currently providing education to more than 100,000 people from Central Asia, which is over a half all the international students in Russia. Even though half of these stay in Russia to work after graduating, people with Russian degrees play a crucial role in Central Asia's economic development. I am confident that their numbers should and will grow.
Second, Central Asia is characterised by rapid economic growth, which has been accompanied by a significant increase in the quality of life and success in combatting poverty in the last 20 years. At the same time, the poorly diversified local economies are dependent on the external economic situation. The small domestic market, weakened by a wave of currency devaluations in 2014–2019, cannot produce the required demand and new projects are entirely dependent on foreign companies in terms of technology.
In the last 15 years, the Central Asian economies have been growing faster than those of many of their neighbours, such as the EU, Russia, Iran and Turkey. The poorest country of the region, Tajikistan, has seen a drop in poverty from 73 per cent in 2003 to 31 in 2015. Significant changes have also been observed in GDP composition, with a significant fall in the share of agriculture. Yet the region's economies are still dependent either on mineral exports (Kazakhstan, Turkmenistan and Uzbekistan) or on workforce exports (Tajikistan and Kyrgyzstan).
Considering the small middle class – its absolute size is difficult to ascertain, but it includes about 30 per cent of the population (from 35 per cent in Kazakhstan to 5 per cent in Tajikistan) – and the small domestic market, the countries of the region are bound to go down the path of export-orientated economic development. Even so, the low level of localisation of high-tech manufacturing, the lack of skilled workers, and the dependence on imported equipment and technology in the key economic sectors all create obstacles to developing value-added exports. Despite the obvious successes of individual sectors, such as light industry (textiles, clothing and food), non-ferrous metals, construction materials and transport, Central Asian countries are increasingly reaching the objective limits of their growth.
A colossal shadow economy characterises the region. For example, according to Minister of Employment and Labour Relations of the Republic of Uzbekistan Sherzod Qudbiyev, only 40 per cent of the country's economically active population is officially employed, while the rest are engaged in the shadow sector. Widespread corruption and the active role of the state in the economy hinder the development of private business. Most big business owners either have connections to the state or accumulated their capital abroad.
Third, being located in the heart of Eurasia, the region has a unique geographical advantage. Still, its transit potential is poorly realised owing to underdeveloped infrastructure, customs and technical restrictions, as well as a high level of corruption. For example, railway freight transit across Kazakhstan in 2018 only slightly exceeded 17 million tonnes, which is a fraction of the volume carried along the Trans-Siberian Railway.
Underdevelopment of the infrastructure is the result of a variety of factors. For instance, Kazakhstan was the only country formed after the fall of the USSR that had a relatively well-developed railway network connecting all its regions. In other Central Asian states, transport between regions relied on transit through neighbouring countries. In Uzbekistan, the only railway connection from Tashkent to Termez was through Turkmenistan.
In the almost 30 years since the collapse of the USSR, Central Asian countries have built several thousand kilometres of domestic and international railway lines. Yet serious problems remain. Turkmenistan completed the consolidation of its national railway network into a single system in 2006, Uzbekistan only did so in 2018, while Tajikistan and Kyrgyzstan still do not have a fully-fledged national railway network. Road transit capacity also remains an open issue in the region.
In addition to the underdeveloped transport network, many parts of Central Asia suffer from an acute lack of other kinds of infrastructure, such as power and domestic gas supply. Systematic power supply restrictions are the norm in many areas of Uzbekistan, Tajikistan and Kyrgyzstan, and challenges related to grid access are among the most critical barriers to developing large-scale industrial production.
The housing and utilities infrastructure is also heavily stressed in Central Asian countries. For instance, according to the World Bank, central heating and small boilers are available to only 8 per cent of the population in Tajikistan, with most of those 8 per cent living in the capital Dushanbe. Heating services are also characterised by poor service quality and low supply reliability. As a result of the declining reliability of heat supply, radiators and the domestic heating infrastructure have been dismantled in almost 80 per cent of urban buildings previously connected to the centralised heating system. The severe energy crisis in the winter of 2007–2008 in Tajikistan and the accident at Bishkek Thermal Power Plant, Kyrgyzstan, in January 2018 highlight the fact that the utility gap remains.
To summarise, resolving the paradoxes outlined above will be the strategic goal for all Central Asian countries over the coming 15 to 20 years. This is precisely the key to the "big transformation" of the region that is currently underway.
From our partner RIAC