The Threat of "Salafi Sufism": An Opportunity for Regional Cooperation in Central Asia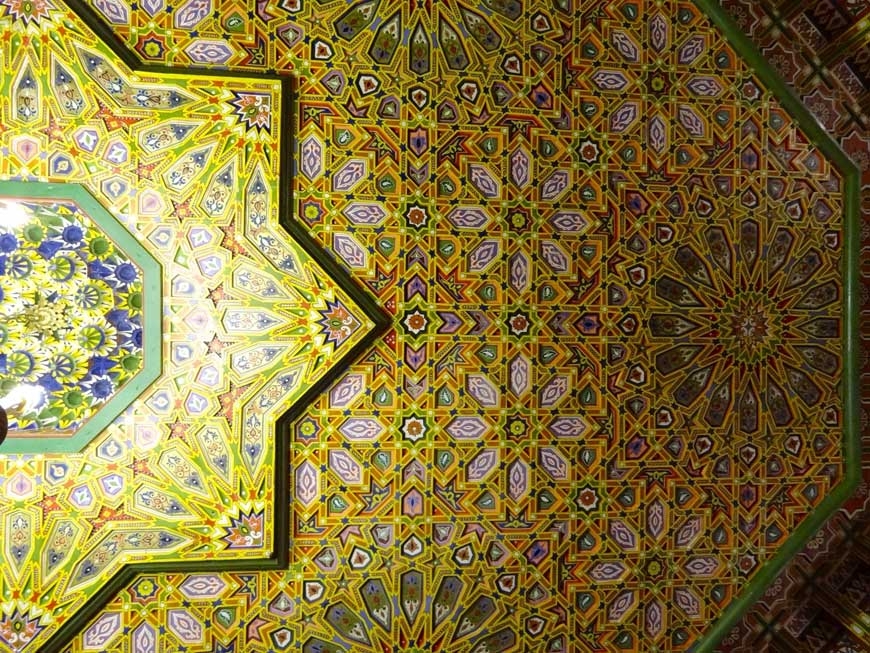 Sufism, a philosophy whose most distinctive feature is tolerance, and its followers have been always known for their forbearance. It has been accepted and respected over time by people, groups, and even governments. At the same time, regardless of the political and apolitical functions of this intellectual movement or the historical background of some of its leaders and followers who have played significant roles in various political junctures, the spread of Sufism is often regarded only as a consequence of political shrinkage and/or social dormancy.
This is too limiting and inaccurate. Thankfully, Sufist movements have recently attracted much scholarly attention. A growing research literature is emerging and multiple analyses have been made about its socio-political capacities. As it so happens, Sufism forms a part of the most traditional layers of social life in many Muslim communities. But why have the potential capacities and influence of Sufist movements been taken more seriously only in recent years? The answer centers around the rather unique spread and adaptations of this movement over recent time and space.
Central Asia has become the central arena of important Sufist movements, including Yasawiyya, Kubraviyah, Naqshbandiyah, Qadariyya, Chishti order, and even Zinyya. The region has served as the geographical hub for the emergence of well-known elders such as Khawaja Ahmad Yassawi, Sheikh Najmuddin Kubra, Sayeed Amir Kalal, Bahauddin Naqshbandi, Khwaja Allahyar Sufi, and Khwaja Ubaidullah Ahrar. (Pakatchi, 2013). During the domination of Tsarist Russia and then Communism, Sufism did not lose its traditional position and even in the middle decades of the twentieth century served as a mobilizing force under the command of Basmachi movements such as Junaid Khan (Qurban Nazar Serdar). The Soviet central planning system and communist propaganda policies failed to drive Sufism out. In addition, the independence period for Central Asian republics provided one of the most appropriate contexts for the revitalization of Sufism, what with the ideological and identity vacuum caused by the Soviet collapse, along with heavy social, political, and economic problems. Thus, Central Asia once again became an arena of prosperity for Sufist thought and practice, with widespread public acceptance of its teachings. But something is happening today in the religious life of Central Asia in that there is a discernable difference between the quality of contemporary Sufism and its historical precedent. In other words, despite the relative awareness of the etiquette and emergence of Sufi orders, it seems that sometimes there is distorted knowledge about the true history and accumulated experience of the formal Sufi school. This can serve as a turning point for Sufist movements in the life of modern Muslim Central Asian communities. But that turning point can bring about both wanted and unwanted developments.
In recent years, Sufism in Central Asia has been raised as a serious object of study in many think tanks. It is arguably the only viable rival for regional political leaders to create an alternative socio-political system to the more prominent and worrisome "political Islam." Consequently, influencing and co-opting strong Sufist movements became executive policy for many Central Asian governments. Simultaneously, Sufism, with great ability to mobilize followers, has received much attention from regional and transregional actors. But to achieve full political capacity and social influence, Sufism's inherent spirit of tolerance and humility was counter-effective: its ability to absorb other ideas and its potential rapid penetration of external teachings, along with its hierarchical structure and compliance system of Sufi orders, allowed for some degradation of fundamental Sufi principles. This resulted in the mobilization of some 'Sufi' orders that were deprived of "tolerance" and equipped with "Takfiri" teaching. This trend prevents such modern Sufi movements from realizing their maximum political and social capacities.
In this new era, various leaders and groups in Central Asia, including "Ibrahim Hazrat" in Buwayda, Uzbekistan, (a charismatic Naqshbandi Sufi), "Sheikh Ismatullah" in Kazakhstan (the leader of the Sufi group of Jahriyah which represents a legacy composed of Yasawiyya and Qadariyya teachings), "Sheikh Zaharuddin Ghori Shahrikhany," another influential Naqshbandi figure in Uzbekistan, "Ismail Abdul Wahab Zadeh" in Dushanbe, Tajikistan, (known as Sufi Qadariyya), "Sheikh Qurban Ali" in Kazakhstan, "Haji Ismail Pir Mohammadzadeh" a Naqshbandi leader in Tajikistan, and "Davoud Khan Ghori Artykev" in Namangan, figure most prominently. According to Olcott (Olcott, 2007), the revival of Sufism in this area began in two main ways: first in the form of active political movements and then in the form of a conscious denial of political participation. Davoud Khan Ghori Artykev in Namangan and "Adil Khan" in Andijan led groups supporting political activity, while denial of political participation is led by Ibrahim Hazrat and his followers. Addressing the unique details of diverse Sufi movements in Central Asia requires more opportunity and support for better research. What I address here is an aspect of Central Asian Sufist modernity that, so far, has received less attention: namely, the creeping conflation of many of these movements' teachings with Takfiri and Salafist beliefs.
Furthermore, the 21st century spread of Salafist and Wahhabist movements in Central Asia is well-known. It is interesting that some Sufi leaders have received their religious training in non-Central Asian countries such as Pakistan and have experienced a coexistence in such countries with an embracing of Wahhabism. Recently, clear signs of change have been seen amongst the various Sufi orders in Central Asia – both in appearance and social behavior – that in most cases are copacetic to Salafist and Wahhabist teachings. In addition, different inter- and intra-Sufi groups compete in the region, thus increasing the severity of this detrimental conduct. Sufist leaders have often expressed severe criticism towards each other and some attacks (often in the form of calling others heretical and claiming that they are not on the true path of Islam) are made by these leaders toward other Sufis.
These conditions create an environment that can be classified as very close in style and character to radical Islamist and Takfiri movements. Thus, it seems Central Asia could very well gradually witness the rise of Salafism and Wahhabism under the formal cover of Sufism. This must be dealt with by trying to intensify and institutionalize the formal Sufist movements, maintaining their traditional socialization practices and deepening their epistemological teachings. The Sufi leaders of Central Asia need to be better acquainted with the accumulated experience of historical virtue and power in Sufism. This goal is best achieved through regional cooperation amongst countries that already enjoy more moderate, rational Islamic institutions. This can even serve as an introduction for visualizing multilateral diplomacy in Central Asia that comes from the common need to combat extremism and develop true cooperative diplomatic initiatives. Thus, Sufism in Central Asia seems to have two potential future pathways. One leads to rationality, tolerance, and diplomatic cooperation. The other leads to fallacious teachings, intolerance, and judgmental condemnation. Hopefully the former path with win out over the latter.
Turkic Chinese soup: A barometer of anti-Chinese sentiment
A heavy soup made of pulled noodles, meat, and vegetables symbolizes Central Asia's close cultural and/or ethnic ties with China's repressed Turkic and Hui Muslims. It also explains growing Central Asian unease with China's re-education campaign in its north-western province of Xinjiang and its signature infrastructure and energy driven-Belt and Road initiative.
Named Ashlan Fu and introduced to Kyrgyzstan in the late 19th century by Dungans, exiled Chinese Hui Muslims who fled over the Tien Shan Mountains after a failed rebellion in 1877, the soup has become a staple of Kyrgyz cuisine.
Made of Laghman noodles, starch preserves, onion, garlic, chilli, dark vinegar, and egg, Ashlan Fu is "the best cure for a hangover," says Aman Janserkeev, a Kyrgyz student.
It's also indicative of the potential fallout of China's crackdown on Turkic and increasingly Hui Muslims that amounts to the most frontal assault on Islam in post-World War Two history and of commercial terms underlying Belt and Road-related Chinese investments in Kyrgyzstan and Central Asia.
Some 150 members of Kyrgyzstan's far right Kyrk Choro (Forty Nights) group last month protested outside the Chinese embassy in the Kyrgyz capital of Bishkek against the inclusion of ethnic Kyrgyz in the up to one million Muslims detained in re-education camps in Xinjiang as part of the Chinese crackdown.
In a sign of the times, Kyrk Choro, a nationalist group that has gained popularity and is believed to have the support of the Kyrgyz ministries of interior and labour, migration and youth, and the National Security Committee (GKNB), focused in its protest exclusively on ethnic Kyrgyz in Chinese detention.
Acting as vigilantes, Kyrk Choro four years ago raided clubs in Bishkek in a campaign against prostitution and accused Chinese nationals of promoting vice. In a video of an attack on a karaoke club, a Kyrk Choro leader showed a receipt that featured a girl as one of the consumed items.
Yet, while standing up for the rights of ethnic Kyrgyz and Kyrgyz nationals, Kyrk Choro has also called for Uighurs, the Turkic Muslims that populate Xinjiang, to be booted out of Bishkek's most popular clothing bazaar and replaced by ethnic Kyrgyz.
During December's protest, Kyrk Choro also demanded the expulsion of illegal Chinese migrants. It further insisted that the government check the documents of migrants, including those who had obtained Kyrgyz citizenship over the last decade, including 268 Chinese nationals who are in majority of Kyrgyz descent.
Kyrk Choro's contradictory demands and claims reflect not only a global trend towards ethnic and religious nationalism with undertones of xenophobia but also concern that Belt and Road-related projects serve Chinese rather than Kyrgyz and Central Asian interests.
The Kyrgyz government recently reported that 35,215 Chinese citizens had arrived in the country in 2018, many of them as construction workers on Chinese-funded projects.
Political scientist Colleen Wood noted that social media activists were linking criticism of Chinese commercial practices with China's crackdown in Xinjiang.
"One widely-shared image, which declares "Don't let anyone take your land," depicts a strong fist — adorned with a Kyrgyz flag — stopping a spindly hand — marked by a Chinese flag — from snatching factories and a field," Ms. Wood wrote in The Diplomat.
Ms. Wood said some activists compared Chinese practice to the demarcation in 2002 of the Chinese-Kyrgyz border during which the Central Asian nation handed over 1,250 square kilometres of land to China.
Another Facebook page, Kytai baskynchylygyna karshybyz (We're against Chinese aggression) posted articles about Chinese mining companies operating in Kyrgyzstan, a target of Kyrgyz protesters, alongside articles depicting the intrusiveness of the crackdown in Xinjiang, according to Ms. Wood.
Ashlan Fu, the popular Dungan soup, could prove to be a litmus test of the depth of mounting anti-Chinese sentiment.
An Instagram account with a Stop China feed publishes xenophobic content about Chinese culinary habits as well as regular updates on the crackdown that is expanding into the autonomous region of Ningxia Hui.
Ningxia Hui recently signed a cooperation agreement on anti-terrorism with Xinjiang in a bid to learn from the crackdown on the Turkic Muslims or in the words of the Global Times, a Communist Party organ, "to learn from Xinjiang's experiences in promoting social stability."
In advance of another protest at the Chinese embassy in Bishkek scheduled for January 17, Kyrgyz First Deputy Prime Minister Kubatbek Boronov called this week on the public not to believe anti-Chinese postings on social media.
In an acknowledgement of Kyrk Choro's appeal, Mr. Boronov asserted that the group had denied participating in the December protest.
The government, much like Turkey and the vast majority of Muslim countries, has so far evaded taking China to task on its crackdown for fear of jeopardizing its relations with the People's Republic.
Kyrgyz President Sooronbay Jeenbekov insisted last month that "the ethnic Kyrgyz of China are citizens of China, who obey the laws of their country. How can we intervene in their domestic matters? We can't."
If Kazakhstan where the issue of ethnic Kazakhs detained in China has flared up is anything to go by, the Kyrgyz government is walking a tightrope.
Asyla Alymkulova,  a Kyrgyz national recently established  the Committee to Protect the Kyrgyz People in China after her husband, Shairbek Doolotkhan, a Chinese-born Muslim, vanished in October on a business trip to Xinjiang.
Mr. Doolotkhan's company subsequently advised Ms. Alymkulova that her husband had been "sent away to study" in a camp.
A Kyrgyz diplomat was among representatives of 12 non-Western countries whom China in the last week invited to Xinjiang to counter criticism of the crackdown and showcase economic and social progress. A group of foreign journalists was invited separately.
Short of a reunion with her husband, there is little that is likely convince Ms. Alymkulova or the relatives of thousands of other Central Asians, including at least 2,500 Kazakhs, that Chinese policy towards Muslims is benign and benefitting the community and the region's progress.
That in turn will not make things easier for the Kyrgyz and other Muslim governments at a time that ethnic and cultural identities in a nationalistic and at times xenophobic environment are becoming prevalent. Kyrgyz attitudes towards Ashlan Fu may be the barometer.
China and Central Asian Republics' Connectivity Through CPEC
The CPEC is just not a road but a network of connectivity, industrialization, trade promotion, energy generation, and much more. The main purpose of the package is to create a land link between western China and Pakistan by providing access to the southern port of Gwadar in Balochistan province. This port was especially designed to cater the needs of China and Central Asian Republics. CPEC route provides immense opportunities to Central Asian Republics to expand trade with Pakistan and also go through China and expand their trade. Chinese Xinjiang enjoys centuries old cultural traditions and trading links with Central Asia. The ancient Chinese Silk Road first connects with Central Asia than rest of the world. Central Asia is thus central to Silk Road. It is believed that Gwadar Port and its allied road infrastructure is a Suez Canal for China and Central Asia. With abundance of natural resources such as oil, gas, gold, and other metals, Central Asian Republics have great potentials to investment in CPEC-related projects and also to investment in the new industrial zones. Pakistan's location at the crossroads of West Asia, South Asia, Central Asia and the Middle East makes it the natural gateway for the landlocked Central Asian Republics.
The Central Asian Republics have been historically connected to the world through the ancient Silk Road, situated at the crossroads of East Asia, West Asia, South Asia and Europe, their location is excellent for trade. The CARs states are literally a goldmine of energy reserves with Kazakhstan having 30 billion barrels of oil reserves while Turkmenistan's natural gas is estimated at 265 trillion cubic feet, this wealth makes the region central in the battle for resources between world powers and portend to play an important role in determining global supremacy. Central Asian countries have always looked to access regional markets, including Pakistan, China, India, and the countries of West Asia. In this regard, CPEC could serve as a strategic opportunity for Turkmenistan, Uzbekistan, Kyrgyzstan, and Tajikistan to transport their goods and market them more competitively to regional and global markets. Pakistan also desires to access the rich resources of Central Asia via Afghanistan to meet its energy needs, as well as transport goods to Central Asia. It becomes pertinent at this point to state that indeed the China-Pakistan Economic Corridor has great potential to become a gateway to Central Asia and to provide the region with the much needed economic uplift. It would be a natural extension of that strategy by connecting Central Asian countries with CPEC, China intends to cultivate new markets with significant growth potential in the region and evolve goodwill with neighbouring countries.
In this context, several Central Asian countries have welcomed the implementation of the CPEC by emphasizing the role of the project in promoting progress and prosperity. For instance, Turkmenistan has been allowed to use the crown jewel of CPEC, the newly modernized Gwadar deep-sea port in Pakistan, which gives Turkmenistan access to the Indian Ocean. Tajikistan is also eying access to Gawadar port, as it would be a junction to connect the landlocked Central Asian state with the rest of the world. Uzbekistan expressed a similarly supportive stance about CPEC. The participation of energy-rich Uzbekistan in the CPEC project has the potential to double Pakistan's energy output for the next six years, ensuring the country with permanent access to electricity. Kazakhstan is also seemingly eager to launch joint projects under CPEC and highlighted the importance of the CPEC project for Kazakhstan and the Central Asian region. Kazakhstan would like to join the mega project as it would provide an alternative route to the Central Asian State for access to sea. Kazakhstan and Pakistan concluded that both countries had a large scope for trade in textile and cotton products, pharmaceuticals, food items, engineering equipment and machinery and construction enterprises. They ended up signing Memoranda of Understanding (MOUs) for cooperation in the areas of trade and investment, defence and strategic studies and training in foreign services along with establishing the need of cooperation for bringing peace in the region.
The Central Asian Republics happen to be the nearest and most dependable source of energy supply via fastest trade routes for China's burgeoning economic growth. Three of the Central Asian states have common borders with the Chinese province of Xinjiang so it is being planned as a future economic and transportation hub for 75% of Chinese trade with CARs. Further down the route Xinjiang connects with Pakistan so it is all set to function as a key trade centre on the economic belt. An extensive highway network is to be laid for transporting oil, coal and agricultural products from Xinjiang which would be shipped out from Pakistan's Gwadar Port. Thus Central Asia is unlocked once it links to these trade routes and it gains access to the China Pakistan Economic Corridor. China's BRI kicked off with its first corridor, the China Pakistan Economic Corridor, it would connect the Central Asian Republics (CARs) to the world with Pakistan becoming a center-point where most routes converge. The CPEC lies at the very heart of an intricate network of corridors working their way through land and sea as they connect vast regions, it can be defined as the most important of the six OBOR corridors and it is the linchpin of the entire strategy.
The Central Asia Regional Economic Cooperation (CAREC) transport corridors are key conduits, improving connectivity and facilitating cross-border movement in the region. Most CAREC countries are landlocked and rely almost exclusively on overland transport for trade within the region and with markets just outside. Comprising an extensive, but still underdeveloped, network of roads and railways spanning the region, the six CAREC corridors are intended to expand trade and improve competitiveness, and in the process augment regional economic cooperation. The notion of a 'corridor' was developed to address the trade and accessibility problems of landlocked countries. The corridor concept has since evolved to include transport, trade, logistics, economic, and even supply chain corridors. In addition, these corridors have exceeded their primary functions, and are now indispensable in promoting global and regional economic development. The map shows the three CAREC corridors.
Where there are advantages there are drawbacks too and here the negative factor is the presence of various radical Islamist movements that could destabilize the entire region, so it is essential that CARs be integrated and stabilized with trade and economic opportunities to stem militancy before it spreads across the length and breadth of Eurasia. China would like to quell Uighur rebellions in its territory and prevent the influence of militants from the Central Asian countries. Consequently, the Shanghai Cooperation Organization was formed as a confidence building forum aimed to promote the integration of the region, borders were demilitarized and the vision is to reduce the influence of Western influenced world forums like the United Nations. The focus of the SCO is on economic initiatives, India and Pakistan also became members recently and the mandate has been broadened to include joint security, trade and anti-war pacts.
Central Asia is important in its own right because it is the vital fulcrum between the dynamism of East Asia and the wealth and technology in Western Europe. Pro-actively, Central Asia is being reoriented into the new Silk Road and Eurasian Economic Union to promote the joint objectives and unity of the region. The US would certainly like to have unrestricted access to the CARs energy reserves and maintains military bases at this valuable strategic location, Russia feels that the US is intruding in its territory and has its own military bases to counter American invasive intentions. The Central Asian states of Kazakhstan, Kyrgyzstan, and Tajikistan are members of the Moscow-led Collective Security Treaty Organization (CSTO) while all the Central Asian Republics are part of the Shanghai Cooperation Organization as well and are well consolidated with China and Russia.
While highlighting the significance of Pakistan in the CPEC connectivity initiative it is observed that the country is actually one of the supercontinent's most important economic hopes, as it has the potential to connect the massive economies of the Eurasian Union, Iran, SAARC, and China, thereby inaugurating the closest thing to an integrated Pan-Eurasian economic zone." Moreover, the strategic significance of all this enhanced connectivity can mean the end of an empire and result in a multi-polar world, shifting the 'power base' to Eurasia. US geopolitical strategy has received this setback at a time when it is a progressively weakened force, this is why analysts call this the Eurasian Century, the integration and economic prosperity it offers make its success inevitable.
To conclude, CPEC is instrumental in economically uplifting the entire region not only through the land routes but also through sea channels, not only benefitting Pakistan but also the Central Asian Republics.
Preventing Violent Extremism through Education in Central Asia
The UNESCO Almaty Cluster Office in Kazakhstan, Kyrgyzstan, Tajikistan and Uzbekistan and UNESCO Headquarters, in collaboration with the United Nations Office on Drugs and Crime (UNODC), held a Sub-regional workshop on the prevention of violent extremism through education on 13-15 November in Almaty.
UNESCO's approach to preventing violent extremism through education is related to its work on Global Citizenship Education (GСED). Based on its long-standing commitment to peace and human rights education, the GCED strives to foster respect for all, create a sense of belonging to humanity and help students become responsible and active citizens. Thus, the GCED creates conditions for strengthening students' commitment to renouncing violence and peace and creating conditions for protection from hatred, discrimination and violent extremism.
The workshop was organized within the framework of the partnership of UNESCO and UNODC on "Education in the spirit of global citizenship in support of the rule of law". It strengthened the capacity of education stakeholders to implement educational measures and approaches to prevent violent extremism in an effective and appropriate manner. More specifically, the workshop provided a common discussion platform for a clearer understanding of the issues of violent extremism in the Central Asian region, as well as discussed new tools and innovative approaches and drew up a plan for further action to prevent violent extremism through education in Central Asia.
During the workshop, the participants also had a chance to visit the Nazarbayev Intellectual School and Almaty State College of Tourism and Hospitality Industry and observe open classes on global citizenship education and values.
The workshop brought together education stakeholders from all over Central Asia, including representatives from the ministries of education and community development, universities and research institutes, as well as youth organizations and civil society. International experts from France, UNODC, UNESCO as well as other UN agencies and international organizations also took part in the event.