The Threat of "Salafi Sufism": An Opportunity for Regional Cooperation in Central Asia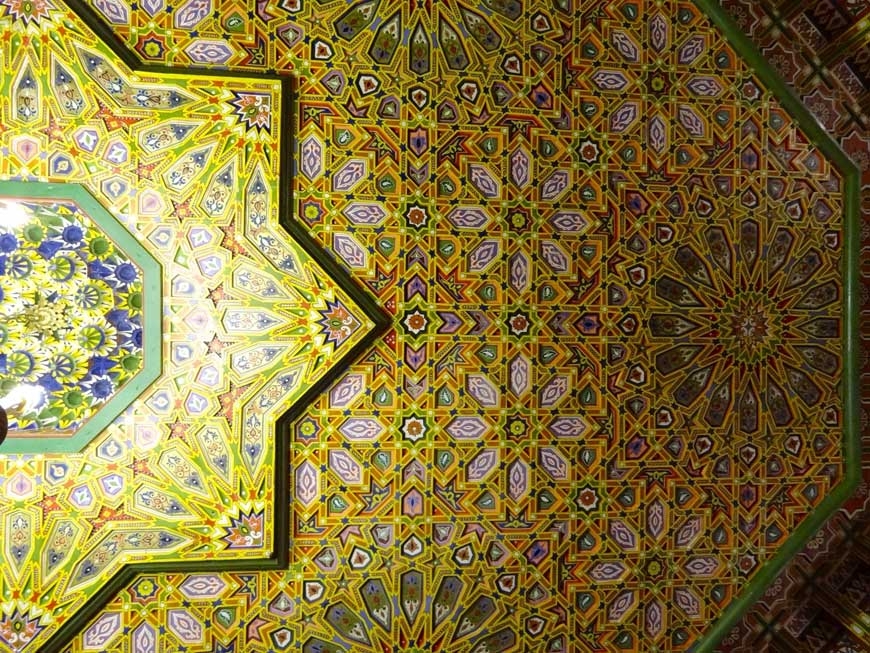 Sufism, a philosophy whose most distinctive feature is tolerance, and its followers have been always known for their forbearance. It has been accepted and respected over time by people, groups, and even governments. At the same time, regardless of the political and apolitical functions of this intellectual movement or the historical background of some of its leaders and followers who have played significant roles in various political junctures, the spread of Sufism is often regarded only as a consequence of political shrinkage and/or social dormancy.
This is too limiting and inaccurate. Thankfully, Sufist movements have recently attracted much scholarly attention. A growing research literature is emerging and multiple analyses have been made about its socio-political capacities. As it so happens, Sufism forms a part of the most traditional layers of social life in many Muslim communities. But why have the potential capacities and influence of Sufist movements been taken more seriously only in recent years? The answer centers around the rather unique spread and adaptations of this movement over recent time and space.
Central Asia has become the central arena of important Sufist movements, including Yasawiyya, Kubraviyah, Naqshbandiyah, Qadariyya, Chishti order, and even Zinyya. The region has served as the geographical hub for the emergence of well-known elders such as Khawaja Ahmad Yassawi, Sheikh Najmuddin Kubra, Sayeed Amir Kalal, Bahauddin Naqshbandi, Khwaja Allahyar Sufi, and Khwaja Ubaidullah Ahrar. (Pakatchi, 2013). During the domination of Tsarist Russia and then Communism, Sufism did not lose its traditional position and even in the middle decades of the twentieth century served as a mobilizing force under the command of Basmachi movements such as Junaid Khan (Qurban Nazar Serdar). The Soviet central planning system and communist propaganda policies failed to drive Sufism out. In addition, the independence period for Central Asian republics provided one of the most appropriate contexts for the revitalization of Sufism, what with the ideological and identity vacuum caused by the Soviet collapse, along with heavy social, political, and economic problems. Thus, Central Asia once again became an arena of prosperity for Sufist thought and practice, with widespread public acceptance of its teachings. But something is happening today in the religious life of Central Asia in that there is a discernable difference between the quality of contemporary Sufism and its historical precedent. In other words, despite the relative awareness of the etiquette and emergence of Sufi orders, it seems that sometimes there is distorted knowledge about the true history and accumulated experience of the formal Sufi school. This can serve as a turning point for Sufist movements in the life of modern Muslim Central Asian communities. But that turning point can bring about both wanted and unwanted developments.
In recent years, Sufism in Central Asia has been raised as a serious object of study in many think tanks. It is arguably the only viable rival for regional political leaders to create an alternative socio-political system to the more prominent and worrisome "political Islam." Consequently, influencing and co-opting strong Sufist movements became executive policy for many Central Asian governments. Simultaneously, Sufism, with great ability to mobilize followers, has received much attention from regional and transregional actors. But to achieve full political capacity and social influence, Sufism's inherent spirit of tolerance and humility was counter-effective: its ability to absorb other ideas and its potential rapid penetration of external teachings, along with its hierarchical structure and compliance system of Sufi orders, allowed for some degradation of fundamental Sufi principles. This resulted in the mobilization of some 'Sufi' orders that were deprived of "tolerance" and equipped with "Takfiri" teaching. This trend prevents such modern Sufi movements from realizing their maximum political and social capacities.
In this new era, various leaders and groups in Central Asia, including "Ibrahim Hazrat" in Buwayda, Uzbekistan, (a charismatic Naqshbandi Sufi), "Sheikh Ismatullah" in Kazakhstan (the leader of the Sufi group of Jahriyah which represents a legacy composed of Yasawiyya and Qadariyya teachings), "Sheikh Zaharuddin Ghori Shahrikhany," another influential Naqshbandi figure in Uzbekistan, "Ismail Abdul Wahab Zadeh" in Dushanbe, Tajikistan, (known as Sufi Qadariyya), "Sheikh Qurban Ali" in Kazakhstan, "Haji Ismail Pir Mohammadzadeh" a Naqshbandi leader in Tajikistan, and "Davoud Khan Ghori Artykev" in Namangan, figure most prominently. According to Olcott (Olcott, 2007), the revival of Sufism in this area began in two main ways: first in the form of active political movements and then in the form of a conscious denial of political participation. Davoud Khan Ghori Artykev in Namangan and "Adil Khan" in Andijan led groups supporting political activity, while denial of political participation is led by Ibrahim Hazrat and his followers. Addressing the unique details of diverse Sufi movements in Central Asia requires more opportunity and support for better research. What I address here is an aspect of Central Asian Sufist modernity that, so far, has received less attention: namely, the creeping conflation of many of these movements' teachings with Takfiri and Salafist beliefs.
Furthermore, the 21st century spread of Salafist and Wahhabist movements in Central Asia is well-known. It is interesting that some Sufi leaders have received their religious training in non-Central Asian countries such as Pakistan and have experienced a coexistence in such countries with an embracing of Wahhabism. Recently, clear signs of change have been seen amongst the various Sufi orders in Central Asia – both in appearance and social behavior – that in most cases are copacetic to Salafist and Wahhabist teachings. In addition, different inter- and intra-Sufi groups compete in the region, thus increasing the severity of this detrimental conduct. Sufist leaders have often expressed severe criticism towards each other and some attacks (often in the form of calling others heretical and claiming that they are not on the true path of Islam) are made by these leaders toward other Sufis.
These conditions create an environment that can be classified as very close in style and character to radical Islamist and Takfiri movements. Thus, it seems Central Asia could very well gradually witness the rise of Salafism and Wahhabism under the formal cover of Sufism. This must be dealt with by trying to intensify and institutionalize the formal Sufist movements, maintaining their traditional socialization practices and deepening their epistemological teachings. The Sufi leaders of Central Asia need to be better acquainted with the accumulated experience of historical virtue and power in Sufism. This goal is best achieved through regional cooperation amongst countries that already enjoy more moderate, rational Islamic institutions. This can even serve as an introduction for visualizing multilateral diplomacy in Central Asia that comes from the common need to combat extremism and develop true cooperative diplomatic initiatives. Thus, Sufism in Central Asia seems to have two potential future pathways. One leads to rationality, tolerance, and diplomatic cooperation. The other leads to fallacious teachings, intolerance, and judgmental condemnation. Hopefully the former path with win out over the latter.
Productive Employment Needed to Boost Growth in Tajikistan
Tajikistan will need to create enough jobs to maximize productivity of the country's increasing working-age population and spur economic growth, says a new Asian Development Bank (ADB) report.
In its new Asian Development Outlook (ADO) 2018, ADB projects Tajikistan's gross domestic product (GDP) growth to reach 6% in 2018 and 6.5% in 2019. GDP growth for the country stood at 7.1% in 2017. ADO is ADB's annual flagship economic publication.
"Tajikistan has a young population and the percentage of working-age people is projected to continue rising to 2030. In many countries, this has led to higher growth from a 'demographic dividend'," said Pradeep Srivastava, ADB Country Director for Tajikistan. "But for Tajikistan to benefit from such a dividend, it needs to undertake structural reforms to improve the investment climate, increase human capital and skills, and let entrepreneurship flourish to create productive jobs for the workforce."
Despite Tajikistan's economy growing at an average of about 7.2% from 1997 to 2016, the country is not creating enough productive jobs for its growing working-age population, which grew by 3% annually from 1991 to 2016. However, employment only rose by 0.7% annually over the same period. The report notes the need for structural reforms to improve the country's business climate—for example, reducing and consolidating the number of inspection bodies, creating a healthier banking sector to facilitate lending, and streamlining procedures for issuing construction permits, paying taxes, and enforcing contracts.
The report also highlights the importance of strengthening local value chains and helping small and medium-sized enterprises improve their productivity and earnings to promote job creation. Assessing demand for various skills and using that information to improve job training can match workforce skills to market demand.
ADB's growth forecasts for Tajikistan in 2018 comes on the back of expected fiscal tightening from the government to address the high ratio of public debt to GDP, which will likely constrain public investment, and a weak banking sector curbing private investment. The slight recovery in growth projection in 2019 is based on expected gains in the country's manufacturing and mining sectors, as well as strengthened remittances.
Inflation is forecast to accelerate to 7.5% in 2018—reflecting higher liquidity spurred by potential sizable bank recapitalization, public salary and electricity tariff hikes, and modest somoni depreciation—before easing back to 7.0% in 2019. In 2017, inflation reached 6.7%.
ADB is celebrating 20 years of development partnership with Tajikistan in 2018. To date, ADB has approved around $1.6 billion in concessional loans, grants, and technical assistance to the country. ADB and Tajikistan's development partnership, which began in 1998, has restored and built the country's new transport and energy infrastructure, supported social development, expanded agricultural production, and improved regional cooperation and trade.
ILO Reports Important Progress on Child Labour and Forced Labour in Uzbek Cotton Fields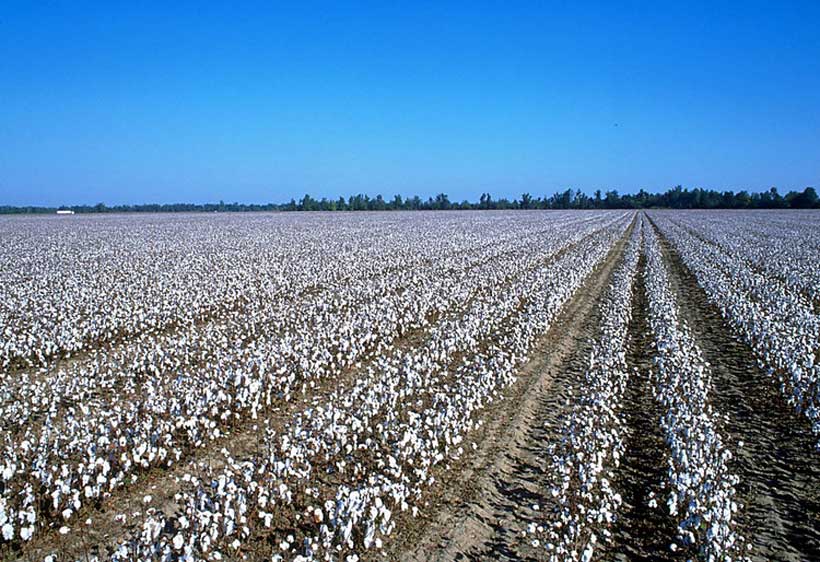 A new International Labour Organization report to the World Bank finds that the systematic use of child labour in Uzbekistan's cotton harvest has come to an end, and that concrete measures to stop the use of forced labour have been taken.
The report Third-party monitoring of measures against child labour and forced labour during the 2017 cotton harvest in Uzbekistan is based on more than 3,000 unaccompanied and unannounced interviews with a representative sample of the country's 2.6 million cotton pickers. It shows that the country is making significant reforms on fundamental labour rights in the cotton fields.
"The 2017 cotton harvest took place in the context of increased transparency and dialogue. This has encompassed all groups of civil society, including critical voices of individual activists. This is an encouraging sign for the future. However, there is still a lag between the sheer amount of new decrees and reforms being issued by the central government and the capacity to absorb and implement these changes at provincial and district levels," says Beate Andrees, Chief of the ILO's Fundamental Principles and Rights at Work Branch.
The ILO has been monitoring the cotton harvest for child labour since 2013. In 2015, it began monitoring the harvest for forced labour and child labour as part of an agreement with the World Bank.
Interviews carried out by the monitors took place in all provinces of the country and included cotton pickers and other groups which are directly or indirectly involved in the harvest such as local authorities, education and medical personnel. In addition, a telephone poll of 1,000 randomly selected persons was conducted. Before the harvest, the ILO experts organized training for some 6,300 people directly involved with the recruitment of cotton pickers.
The results confirm that the large majority of the 2.6 million cotton pickers engaged voluntarily in the annual harvest in 2017 and that there is a high level of awareness in the country about the unacceptability of both child and forced labour. The report confirms earlier findings that the systematic use of child labour in the cotton harvest has ended though continued vigilance is required to ensure that children are in school.
Instructions have been given by the Uzbek national authorities to local administrations to ensure that all recruitment of cotton pickers is on a voluntary basis. In September 2017, an order was given withdrawing certain risk groups (students, education and medical personnel) from the harvest at its early stage.
Moreover, cotton pickers' wages have been increased in line with recommendations by the ILO and the World Bank. The ILO recommends that the government continues to increase wages and also addresses working conditions more broadly to further attract voluntary pickers.
Last September, Uzbekistan President Shavkat Mirziyoyev spoke before the United Nations General Assembly in New York where he pledged to end forced labour in his country and underscored his government's engagement with the ILO. In November 2017, at the Global Conference on the Sustained Eradication of Child Labour in Argentina, Uzbekistan also pledged to engage with independent civil society groups on the issue.
The ILO Third-Party Monitoring (TPM) project in Uzbekistan will now focus on the remaining challenges, particularly the need for further awareness raising and capacity building, which varies between provinces and districts. It will ensure that all those involved in recruitment will have the information and tools needed to ensure that cotton pickers are engaged in conformity with international labour standards.
The monitoring and results from a pilot project in the area of South Karkalpakstan also show that cotton picking economically empowers women in rural areas. The cotton harvest provides many women with a unique opportunity to earn an extra cash income which they control and can use to improve the situation of their families.
The ILO TPM Project is funded by a multi-donor trust fund with major contributions by the European Union, United States and Switzerland.
Kazakhstan Launches Online Platform for Monitoring and Reporting Greenhouse Gases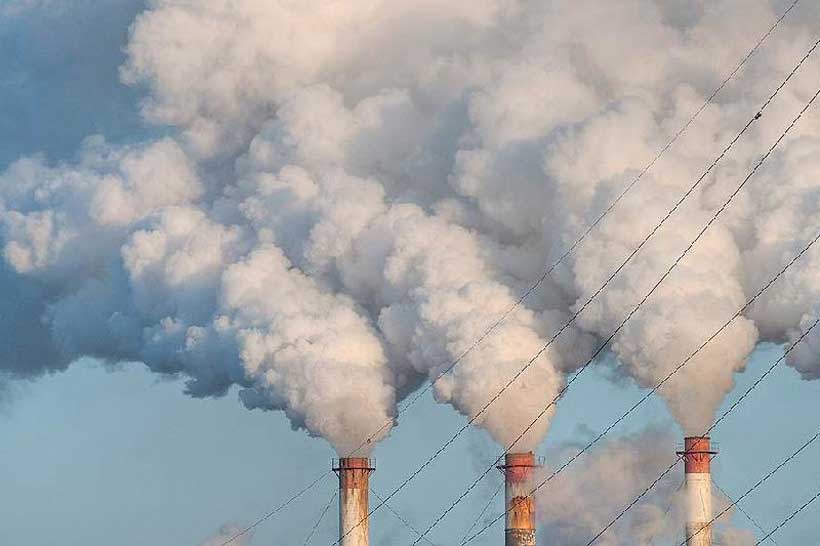 An online platform for monitoring, reporting and verifying emission sources and greenhouse gases (GHG) was officially launched today by the Ministry of Energy of the Republic of Kazakhstan and the World Bank.
The platform is an essential element of the National Emissions Trading System of Kazakhstan, which was launched in 2013 as the country's main instrument to regulate domestic CO2 emissions and to drive the development of low-carbon technologies. Today, the National Emissions Trading System of Kazakhstan covers all major companies in the energy, oil and gas sectors, mining, metallurgical, chemical and processing industries.
Since 2014, the World Bank Trust Fund Partnership for Market Readiness has provided technical assistance to Kazakhstan in supporting the implementation of the National Emissions Trading System of Kazakhstan and related climate change mitigation policies.
"Kazakhstan's emissions trading system is the first of its kind in the Central Asia region," said Ato Brown, World Bank Country Manager for Kazakhstan. "With support from the Partnership for Market Readiness, the country has made a great effort to develop policy options for mid- and long-term emissions pathways and to develop an action plan on GHG emissions reductions by 2030. The World Bank will continue to support the Government during the crucial stages of policy implementation."
The platform enables Kazakhstan's major emitters to transmit and record data on GHGs emissions, as well as trade online. The National Allocation Plan, adopted in January 2018, sets an emission cap for 129 companies for the period 2018-2020. Per the national allocation plan, quotas have been allocated until 2020.
"The electronic platform undoubtedly proves the evolution of the Kazakhstan emission control system, which will allow the monitoring, reporting and verification system to be upgraded to a much higher level," said Sergei Tsoy, Deputy General Director of JSC Zhasyl Damu.
GHG data is confirmed by accredited bodies for verification and validation and transferred to the Cadastre using an electronic digital signature. To date, there are seven verification companies accredited in Kazakhstan, with five more in the process of accreditation.
The platform was developed by JSC Zhasyl Damu with the support of France's Technical Center on Air Pollution and Greenhouse Gases. The system is administered by JSC Zhasyl-Damu, while the beneficiaries are the Climate Change Department and the Committee for Environmental Regulation and Control of the Ministry of Energy of the Republic of Kazakhstan.
Background
Kazakhstan is one of the largest emitters of GHG in Europe and Central Asia with total annual national emissions of 300.9 MtCO2e in 2015. The energy sector accounts for 82% of total GHG emissions, followed by agriculture (9.6%) and industrial processes (6.4%). More than 80% of produced electricity in Kazakhstan is coal-fired, followed by natural gas (7%) and hydro power (8%).
Kazakhstan proposed as its Nationally Determined Contribution (NDC) an economy-wide reduction of GHG emissions of 15% from 1990 emissions levels by 2030. Kazakhstan ratified the Paris Agreement in November 2016 and committed itself to the fulfilment of the proposed target as its first INDC. The objective will contribute to sustainable economic development as well as to the achievement of the long-term global goal of keeping global temperatures below 2 degrees Celsius.