India's energy supply security: prospects and challenges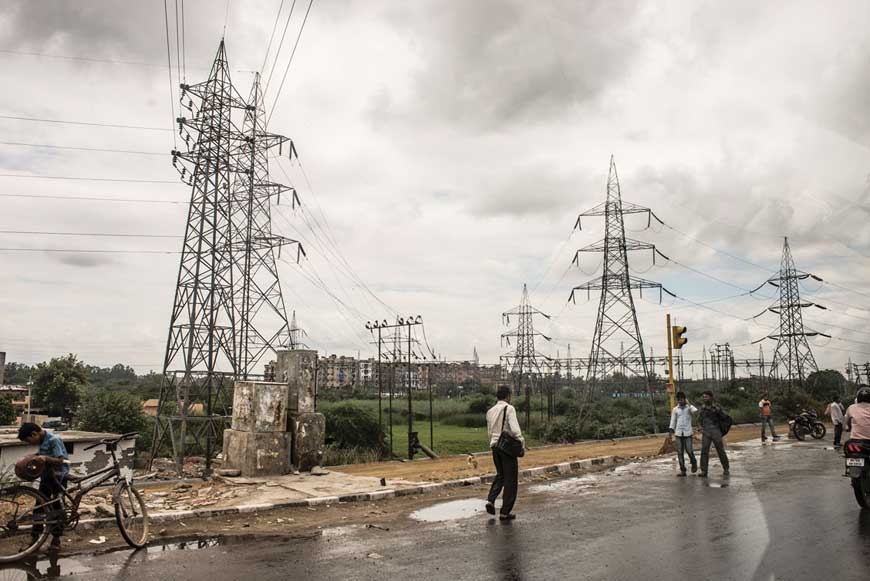 Authors: Sanjay Kumar Kar and Prajit Goswami
India is one of the fastest growing economies in the world. It had been growing at a rapid rate of 7 percent for the last 10 years. Further, it is expected to grow over 7% percent in the coming decade. To fuel projected economic growth and cater growing energy needs, India requires a lot of energy.
With an area of 1.26 million square miles with diverse landscape and difficult terrain, India comprises around 1.2 billion people and their ever increasing needs. Currently India imports 70-80% of its oil and 30-40% of its natural gas requirements. Historically India's energy import dependency rests on Middle East.
Coal is the most important and widely available fossil fuel in India. It supplies 55 percent of the country's primary energy needs. According to BP Statistical Review, 2016 at the end of 2015, India had 60600 million tons of coal reserves with a global share of 6.8% and R/P ratio of 89 years. Compared to other fossil resources like oil & gas, India is better placed with coal resources for future production and use.
India intends to reduce coal imports by exploiting its own reserves. Import of coal has already decreased, by around 19 percent to 16.38 million tons in the month of May 2016 as compared to around 20.29 million tons in May 2015.
India's current renewable energy capacity, 45 GW, is just about 14.7% of total installed grid connected electricity generation capacity of 306 GW in the country. Some of the major challenges faced by renewable sector are lower capacity utilization, lack of evacuation infrastructure, and funding for large scale expansions. Coal still the cheapest source for power production with per unit tariff in the range of Rs. 2.3-4.00. However, renewable sources like wind and solar are competing well to achieve grid parity. Current wind tariff is in the range of Rs. 3.39-Rs.5.92/kWh and recently solar tariff reached as low as Rs.4.34/kWh. In the beginning Government encouraged feed-in tariff but now the market is moving towards competitive bidding tariff. Therefore, renewable tariff is moving closer to grid parity.
Despite all kind of limitations the Government targets to achieve renewable installation capacity of 175 GW by 2022. Further, multiple initiatives are being taken by the Government to promote off-grid or captive renewable energy along with decentralized renewable applications. The Government is actively pushing installation and production of renewable energy through schemes like accelerated depreciation, generation based incentives (GBI), and viability gap funding. The Government already funded Rs. 25075 million under the GBI scheme for solar and wind power production.
Decentralized renewable applications are expected improve livelihood of millions of Indians in the rural as well as urban India. Because holds will have access to energy which would be helpful for enhancing scope of economic activity, thereby improve economic productivity and revenue generation. Further, affordable energy accessible to all citizens could improve situation of primary education in the country.
As India needs to diversify its energy mix and reduce dependence on imported fossil fuel nuclear energy could play a very important role in ensuring energy security of the country. Application of nuclear for electricity generation needs to be actively pushed forward. Media reports suggest that nuclear power cost is in the range of Rs.9-12/kWh.
India's largely indigenous nuclear power program resulted in capacity installation of 5780 MWe. With the support of Russia and many other partnering countries India is expected to achieve 14.6 GWe nuclear capacity by 2024. It is high time for India to intensify strategic measures to address its energy security challenges like: making energy accessible, affordable, and available to all its citizens.
At least, India could aim to manage energy supply security if not complete energy security. One of the important source of energy could be natural gas as a transit fuel for meeting emerging energy needs. Natural gas can gradually reduce: (i) use of diesel and petrol in the transport sector, (ii) use of coal in the power sector, (iii) use of liquefied petroleum gas (LPG) in the domestic cooking, heating, and cooling; and (iv) use of coal and liquid fossil fuel in various industries like ceramic, textile, steel, etc. Further, natural gas could be used to produce hydrogen used in the refineries and in the transport sector.
India's domestic natural gas production remains a big concern and future addition of new gas reserves provide no better comfort. As a result India's import dependency continue to grow and we believe that the import trend may very much continue in future too. Unless domestic unconventional sources of gas offer some surprise, import of liquefied natural gas (LNG) would continue to play a critical to bridge the demand-supply gap.
For the time being India's over dependence on Middle-East for fossil energy is not a concern from supply point of view. However, India should expand its energy sources basket carefully and strategically to avoid any future supply constraints. Considering the current supply glut of fossil fuel, this is the right time to expand the range of sourcing destinations. In the recent past, India actively searched for alternative or complementary destinations for sourcing natural gas. In the process, emerging destinations like the US and Australia were added.
India's domestic gas production fallen from about 51 billion cubic meter (BCM) in 2010-11 to 31 BCM in 2015-16. As a result the gap between demand and supply has been widening. As results natural import dependency has been increasing which is evident from increase in LNG import from 12.9 BCM in 2010-11 to 21.3 BCM in 2015-16.
Natural gas is certainly tipped as the transition green fuel especially in the transport in sector. It has comparatively lower carbon footprint-thus more environment friendly compared to coal and oil. The uses of gas in cooking, heating and power generation stand to benefit millions of stakeholders. Apart from the above purposes use of natural gas for mobility sector addresses many concerns including the environmental concerns faced by urban cities. So, city gas distribution is poised to offer green energy solution to many struggling cities and upcoming smart cities.
In the present scenario India imports gas only through LNG carrier. It is believed that transporting natural gas through pipelines is found be cost effective over LNG carriers. For example, in 2013 China received pipeline gas imports at an average price of US$ 9.78 per MMBtu compared to average price of LNG import price of US$ 13.8 per MMBtu. LNG is costlier because the gas has to be liquefied to reduce its volume and transported using specially designed cryogenic tanks. Also at the receiving end specialised LNG terminals have to be built to store and re-gasify. Essentially the countries which import natural gas through pipelines enjoy cost advantage over import of LNG.
India has been pushing for transnational pipelines with limited success. However looking at India's strategic location it would be viable for India to take gas from gas rich Iran, and Turkmenistan through pipelines. India already has agreed upon much talked about Turkmenistan–Afghanistan-Pakistan-India (TAPI) pipeline which starts from Turkmenistan and passes through Afghanistan & Pakistan before reaching India. TAPI pipeline with a length of 1124.68 miles passes through terror affected areas of Kandahar and Herat. Thus this makes it a very risky project to operationalize. Although NATO forces stationed in Afghanistan would ensure to protect the part of the pipeline passing through terror prone territories but future sabotage and attack may not completed ruled out. The project is due to be completed by 2019 and India would receive 1341.78 million cubic feet per day of gas. Operationalization of TAPI would certainly improve gas supply security for India.
Another transnational pipeline project namely Iran-Pakistan-India couldn't happen due to very many reasons including sanctions on Iran, geopolitical pressure, and security concerns. In a report published in the Indian Express on 22nd April 2016 the Iranian Ambassador was stated saying that this project should be forgotten.
Discussions with Iran is on for a deep sea 868 miles pipeline via the Oman Sea and Indian Ocean. Iran-Oman-India pipeline from Iranian port of Chabahar to India's Gujarat Coast would transport 1098.141 million standard cubic feet of gas per day. This might compensate for the almost failed IPI project and also there would be no issue of any other transit country conflict.
India has also invested for the development of the Chabahar port and also funding a rail link between Chabahar and Zahedan in Iran. The completion of the rail link would connect Chabahar to North South Transport Corridor (NSTC). These investments are moulding the bilateral ties of India and Iran. This deep sea pipeline will not only connect India to Iran's Gas fields but Oman is also slated to join the pipeline at a later stage. This would give India a strong foothold to the Gas trade in both Iran and Oman. Also it would boost India's stand in comparison to China's One Belt One Road Program (OBOR).
Besides Iran, Oman and Turkmenistan, India also has a potential import source towards its north-eastern side which is Myanmar. The main advantage with Myanmar is its proximity to India and that it shares its borders with North-eastern part of India. Myanmar large untapped reserves. According to BP statistical review report 2016 Myanmar has 18.7 trillion cubic feet of natural gas with an R/P ratio of 27 years. But until now the investments that India has made in Myanmar although substantial are very less in comparison to China. According to a report in Journal Of Energy Security India's investment in Myanmar Oil and Gas sector is around US $1.6 billion while Chinese investments is around US$ 8 billion. The 1.04 US$ Sino-Myanmar gas pipeline has been functional since 2013 transporting 423.72 billion cubic feet (bcf) gas to China annually. Lack of proper funding and coordination between public and private owned firms has resulted in India loosing important bids to other countries. Therefore, impacting India's intention to secure long term energy supply.
Further, India failed to bring to table Myanmar-Bangladesh-India transnational pipeline because of Bangladesh's unwillingness to act as a transit country. Although an alternative to this route was by bypassing Bangladesh and building a pipeline through North-East India that could connect to pipelines of East India. This deal also never came to reality due to multiple reasons including lack of funding. And thus China took advantage of this situation and entered into the gas pipeline market of Myanmar and built a similar transnational pipeline to China's comparatively less developed Yunnan province.
However, an agreement with Myanmar through North-eastern states may increase the pipeline costs but it would also give India long term gas sourcing from Myanmar. The problems that India faces on its north-western part because of hostile relationships with Pakistan and with issues of pipeline security in both Pakistan and Afghanistan. This however is not the case with Myanmar. Therefore having a gas trade relationship with Myanmar is much secure and mutually beneficial. In-case any problem occurs in the north-western side this may act as a contingency plan. This also has another benefit; the gas pipeline from Myanmar via North-East India can be used to develop the region which otherwise due to its difficult terrain is not easy to develop. Development of North-East provides a major strategic advantage to India in dealing with China in terms of monitoring and also preparing required infrastructure to handle any unforeseen situation.
To ensure long-term energy security for its all citizens India should continue to actively pursue multi-pronged strategies. Currently, the Government is focussing on exploiting domestic fossils fuel and renewable energy resources to address ever increasing demand. Simultaneous, New Delhi's energy diplomacy with energy resource rich countries like the US, Russia, Qatar, Saudi Arabia, Iran, and Australia has been unfolding. Even Prime Minister Mr. Modi's look Africa energy policy adds new dimensions to India's interest in securing energy equity in Africa and enhancing India's energy security. Further, clean coal technologies are being pushed to improve supply of much greener energy.
So in order to secure India's energy future it is necessary for India to explore and exploit domestic fossil resources but seriously acquire fossil resources outside India. To improve energy supply security emphasis should be given to energy diplomacy, international collaborations, and efficient trade partnership. Building necessary energy infrastructure like LNG terminal and pipeline should be pursued with utmost priority. India should take advantage of global supply glut to improve accessibility, affordability, and availability of energy for its citizens. Further, creating investment climate for renewable energy should be facilitated at all levels to bring renewable energy revolution at the earliest.
Decontrol of petroleum product pricing especially petrol and diesel prices takes energy pricing toward market determined pricing. Even gas pricing is more market oriented than ever before. Direct cash transfer on use liquefied petroleum gas (LPG) for domestic cooking purpose is a step forward to address energy accessibility and affordability. Judiciary and environment regulatory authorities are seriously pushing use of natural gas or green fuels to improve air quality in metro cities. Within a decade the Government intends to increase city gas distribution to 200 geographical areas from current level of 70 geographical areas.
India is certainly capable of addressing existing and future challenges to improve its energy security in the long-run. Moreover, green and renewable energy would play an important role to improve future energy security in the country.
The impact of U.S. sanctions on Iranian oil industry, market in focus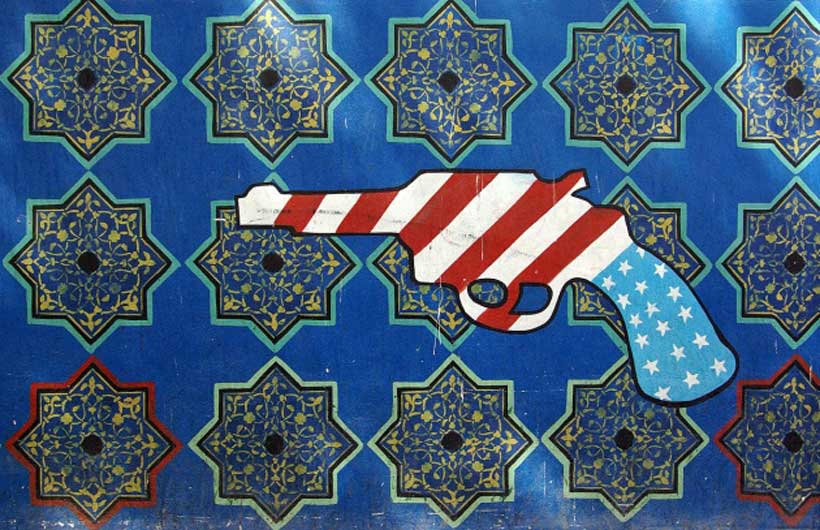 Right from the day Trump withdrew from Iran's nuclear deal, announcing his plan for cutting Iranian oil exports to zero, the oil scholars and experts all around the world begun contemplating the impacts of this decision on the Iranian oil industry especially on the country's oil exports.
Today, near five months after Trump's announcement and while the U.S. has re-imposed sanctions on Tehran, still nobody has a clear idea about the outcomes of the U.S. actions against Iran, and there is still great disagreement over the magnitude of the impact on Iranian oil industry and especially on crude exports.
However, the oil markets have been through various changes in the past few months based on which we can draw a relatively neat picture of what to expect in the future.
Markets moving toward 'oversupply'
In January 2017 OPEC and a group of non-OPEC producers including Russia began cutting their output in order to balance an oversupplied market in which the oil prices had fallen from over $100 a barrel to under $30. After OPEC+ agreement the glut was slowly drained and the prices stared to move in an upward trend reaching $80.
The rise in oil prices started to concern Trump's administration who were close to the midterm elections and also planning to re-impose sanctions on Iran; and the surging oil prices were not at all in line with their interests. This made Trump to begin pushing the U.S. allies in the Middle East to pump more oil in order to lower the surging prices.
In June 2018, led by Saudi Arabia as the biggest U.S. ally in the Middle East, OPEC and non-OPEC group agreed to restore some of their output to help rebalance the market which this time was considered "very tight".
Afterward, despite the 2017 agreement, some OPEC members were allowed to pump at their maximum levels and also the world's top three oil producers namely the U.S., Russia and Saudi Arabia, hit new production records.
Oil demand and a broken cycle
After pumping at their highest levels for over four months, Saudi Arabia and U.S. producers had to face the fact that there might not be enough demand for their oil in the markets.
The rising trade tensions between U.S. and China, rising interest rates and currency weakness in emerging markets have raised concerns about a slowdown in global economic growth and consequently in oil demand.
So getting back to the starting point [safe to say in a broken cycle], Saudi's begun to believe that, once again, the markets were moving toward a glut and even with the cuts in Iranian output, the markets didn't have the appetite for the new oil flows.
Consequently, in their latest gathering in Abu Dhabi, OPEC+, announced that the current situation "may require new strategies to balance the market."
Gathered for their 11th meeting on Sunday, the OPEC-Non-OPEC Joint Ministerial Monitoring Committee (JMMC) announced that "the Committee reviewed current oil supply and demand fundamentals and noted that 2019 prospects point to higher supply growth than global requirements, taking into account current uncertainties."
Following the meeting, Saudi Arabia announced its plans to reduce oil supply to world markets by 0.5 million barrels per day (bpd) in December, Reuters reported on Monday.
Iran sanctions and the exemptions
Facing resistance from Saudi Arabia for pumping more oil and pressured by high oil prices, the U.S. government had no choice but to soften their stance against Iran and let go of its "zero Iranian oil" dream.
So, just few days before OPEC+ meeting, when there were talks of a new strategy for cutting output, the U.S. government announced that it has agreed to let eight countries, including China, Turkey, South Korea, Japan and India to continue buying Iranian oil.
With the new waivers coming to effect, a significant amount of the cuts in Iran's oil exports will be compensated.
The impacts on Iran's oil industry
So far, affected by the U.S. sanctions, Iran's oil exports have fallen from an average of more than 2.5 million barrels per day to around 1.5 million bpd in recent weeks.
This means currently near 1 million bps of Iranian crude oil has been wiped from the markets and Iran is currently selling a lot less than what it used to sell before the re-imposition of the sanctions.
So how big the effect of these cuts could project on the country's economy?
First of all, the oil revenues envisaged in Iran's current budget for Iranian calendar year 1397 (March 2018-March 2019) is estimated to be 1.01 quadrillion rials (near $26.5 billion) planned based upon $55 oil. This means under a $55 scenario, for this amount of oil revenues to be realized, Iran should sell 2.410 million barrels per day of oil up to March 2019.
What should be taking into consideration here, is the fact that since the beginning of the current Iranian calendar year (March 2018), average oil price has been at least over $60 and according to Reuters ship tracking data, Iran has been exporting 2.5 million barrels of oil and condensate on average during this time span, that is about 400,000 barrels more than what is expected in the country's budget.
As for the current oil prices, according to the Reuters' latest report on Sunday, after Saudi Arabia announced a decision for cutting their output by 500,000 bpd in December and considering the U.S. announcement regarding the waivers over Iran sanctions, oil is currently being traded at over $70 per barrel that is still over $15 more than the price based on which Iran's budget is set.
Aside from the increase which is due to come from the resumption of purchases by the exempted countries, Iranian crude exports are also keeping steady with the demand staying strong in the EU. European buyers including Italy, France, Spain and Croatia continuing their intakes even after announcement of the sanctions.
This indicates that even at the current levels, and even without considering the barrels which are going to be back to Iranian oil exports due to the waivers for the mentioned eight countries, the U.S. sanctions are not having as a severe impact on Iran's economy and oil industry as they were supposed to.
Let's not forget the country's ample domestic storage which can easily absorb the barrels that are not exported. Previously, when the U.S. and EU imposed sanctions on Iran, the country put almost 50 million barrels of crude and condensates on floating storage between 2012 and January 2016.
Meanwhile, the country's refineries have also been picking up in the past few months. Iran's gasoline production has surged 50 percent over the last 12 months, with further increases to come, according to the oil ministry.
In the end, considering the global supply and demand patterns, the trade tensions between the U.S. and China and with OPEC+ considering new cuts to be executed in 2019, as well as U.S.' recent waivers over Iran sanctions, we can see that the odds are quite slim for U.S. sanctions having a significant impact on the Islamic Republic's economy and its oil industry in the long run.
First published in our partner Tehran Times
Blockchain: A New Tool to Accelerate the Global Energy Transformation
Few technological innovations have captured the public interest in recent years as much as blockchain. Most of the attention has focused on the meteoric rise of the cryptocurrency Bitcoin, part of a total cryptocurrency market that, at its peak in January, rose to over USD 800 billion and then almost as rapidly fell to a quarter of its size.
But cryptocurrencies are only one application of blockchain (which is in itself an example of distributed ledger technology), and for many, the Bitcoin hype is merely a distraction from the transformative potential that blockchain technology could offer to a wide range of industries, including energy.
Blockchain was one of the big topics of conversation in September 2018 at IRENA Innovation Week, where more than 400 corporate leaders, government officials and experts at the forefront of energy gathered to discuss the innovations driving the energy transformation forward.
A blockchain is, in a basic sense, a secure, continuously growing list of records. It is constructed as a decentralised database that is distributed and managed by peers, rather than by a central server or authority. This technology is enabling a new world of decentralised communication and coordination, by building the infrastructure to allow peers to safely and quickly connect with each other without a centralised intermediary. Cryptography ensures security and data integrity, while privacy remains intact.
Greater complexity requires greater network intelligence, transparency and visibility
To understand the disruptive potential of blockchain to the energy sector, consider how electricity is generated. By and large, most countries rely on large, centralised power plants that generate electricity and then send it across long distances over power grids that were built as a one-way street, sending electricity from the producer to your home. Moreover, the markets in which grids operate are complex multi-party interactions involving grid operators, energy companies, and energy producers that run on a country-wide level.
Today, grids have become increasingly complex, with increasing shares of variable distributed generation (such as rooftop solar), increasing numbers of internet-connected devices (such as smart appliances), and increased loads from the influx of electric vehicles. Blockchain can help operate power grids with high penetration of variable distributed generation and flexible demand-side resources in a more efficient, automated way, all with lower transaction costs.
Blockchain can allow system operators of distributed generation to optimise grid operation by managing all connected devices through automated smart contracts, enabling flexibility and real-time pricing. Blockchain also empowers consumers to become 'prosumers' by enabling them to monetise their excess electricity (generated by rooftop solar for example) by securely recording data and sending and receiving payments automatically, through smart contracts built on platforms such as Ethereum.
Increased digitalization and interconnection have led to increased risks with regards to security. Blockchain, due to its distributed nature, can greatly increase the security of a network if implemented correctly. In coordination with burgeoning technologies such as AI, blockchain can play an important role is securing networks and grids.
An explosion of startups, but a long road ahead
Since the start of 2017 alone, more than fifty new startups launched that are working specifically on energy, raising more than USD$320 million. Today, there are more than 70 demonstration projects deployed or planned around the world, such as LO3's Brooklyn Microgrid project, where customers can choose to power their homes from a range of renewable energy sources, and people with their own solar panels can sell surplus electricity to their neighbors. Another, from German power giant RWE, is using the Ethereum blockchain to authenticate users and manage billing at electric car charging stations.
But there's still a way to go before blockchain is mature enough to play a major role in the energy sector. One major hurdle is the fact that the energy sector is highly regulated and widespread adoption of blockchain will require a clear, stable regulatory framework.  While there are early signs of progress, such as Ofgem's roundtable on UK blockchain regulation in September of last year, Singapore's launch of a sandbox for energy innovations, and new legislation in US states like Vermont to help apply blockchain technology, the regulatory environment still needs to be defined.
Another is a more fundamental question around the consensus mechanism that blockchains use. Because blockchains are decentralised, they need some way to make collective decisions that are quick, secure, and trustworthy. Right now, there are a number of different ways to do this, including 'proof of work', which relies on increasingly computationally expensive (and energy-intense) puzzle solving, and 'proof of stake', which relies on those with the largest stake in the network to add the next block of transactions to the blockchain, and 'proof of authority', which relies on the identity of validators to function as their stake, among others.  As yet, all of these mechanisms continue to be developed and none has been fully proven to be 100% reliable, secure, scalable and energy efficient, yet the potential risks—ranging from billion-dollar hacking losses to power-sucking coal-powered bitcoin mines—are huge.
However, new consensus protocols are being developed and tested all the time.  As the technology matures, software platforms built on blockchain will be an increasingly attractive method to handle the increasingly complex and decentralised transactions between energy users, producers of various sizes, traders and utilities, and retailers.  Furthermore, blockchain's ability to autonomously reconcile supply and demand between meters and computers based on smart contracts is a revolutionary efficiency improvement.
This makes it well-suited to support an energy system of the future that is renewables-based, decentralised and distributed, digital, and democratic. The real relevance and impact of blockchain in the energy sector remains to be seen. How the technology and its application matures in coming years is going to be an exciting part of the story of the global energy transformation.
German-Russian energy relations and South Caucasus
Ever since the creation of mankind, human beings have always been in search of energy. On the Eve of World War I, First Lord of the Admiralty Winston Churchill made a historic decision with shifting power source of British navy's ships from coal to oil. After Winston Churchill's decision energy became the most significant part and power of industry and led countries to clash over strategic energy points during World War II. South Caucasus energy resources played an essential role in the victory of the USSR during WWII. During World War II, Hitler's plan was to occupy Baku on September 25, 1942. At that time Baku's oil was providing almost the entire supply of fuel for the Soviet resistance. Anticipating the upcoming victory, his generals presented him a cake of the region -Baku and the Caspian Sea. Delighted, Hitler took the choice piece for himself -Baku. Fortunately, the attack never occurred and Nazi forces were defeated before they could reach Baku.
Energy policy is a big issue that is not easy to deal with. As alternative energy sources require new and expensive infrastructure, traditional energy sources are still in the spotlight. Energy consumption in the EU is more than any other region in the world. On the contrary, the EU is poor in terms of energy sources. Therefore, the EU is looking for new opportunities in terms of energy sources and security of supply. The EU is currently pursuing a soft energy policy. Although the EU wants to create a common energy policy which can allow the Member States to formulate their energy strategies freely, in line with their national interests. Therefore, three major issues; need to ensure required investments, the reliability of exporters, security risks on supply and transit countries, are considered the main strategies for the countries.
Germany is one of the giant countries in Europe that contributes largely the EU's economy. On the other hand, Russia is the main energy trade partner of the EU and today Russia supplies 35% of the gas demand of Europe. Russian-German relations are formed with the idea of "strategic partnership". Official closer relations, called "strategic partnership", have started in the Putin's period in 2000 when Gerhard Schröder was a chancellor. These relations were based on the personal friendship of Putin and Schröder. Since 2000, the relations between Russia and Germany have intensified. In a short time, Germany became Russia's biggest trading partner. In fact, a partnership between Russia and Germany covers all spheres of their economies, but the energy sector has the utmost importance in terms of trading relations. Russian-German partnership is important for the EU as well, because the EU, particularly CEE region is highly dependent on Russian energy. The largest gas trade between the EU and Russia was initiated by the North Stream project. Russia sells 55 billion cubic meters gas with this pipeline to Europe. Currently, Russia tries to implement North Stream-2 pipeline project, which Germany also gives a great support for the realization of this project.
After the Ukraine crisis, the strained relations between Russia and the EU began to soften after Germany's willing to work with Russia in the energy field. In this regard, North Stream-2 pipeline project can be considered as the most important step in the building strategic energy partnership. Here is a question arises. Why does North Stream-2 important for both side? Firstly, Russia will sell 110 billion cubic meters gas to Europe after the completion of this project. This is quite a huge amount in terms of both European market and energy demand. While a number of states, NGOs and institutions emphasize the importance of alternative energy resources, at the end they give an ultimately tussle on the traditional energy resources.
Such dependence of energy market on Russian resources is a real and major threat to Europe's energy security, however, one of the ways to minimize this threat is cooperation with Russia. The reason is that the Russian economy also depends on energy income and stopping the flow of energy can blow the Russian economy at the same time, considering the fact that there are numerous sanctions on Russia. That's why Russian authorities also understand that creating a crisis or conflict is not only a solution and way to ensure political and economic interests. In fact, this mutual dependence results with softening of tense relations between Russia and the EU with strategic energy projects.
Secondly, Germany wants to become the main gas distributor in Europe with North Stream-2. Germany is one of the main importers of Russian gas in the EU and being an energy hub will bring huge capital flow to the German economy. Consequently, Germany will become more influential in the policymaking process in the EU.
Russian-German rapprochement may undermine the EU's energy targets which aimed to ensure the security of supply by diversifying routes. Because North Stream-2 is proposed to extend German-Russian pipelines in the Baltic Sea. In addition, North Stream-2 is designed to completely isolate Ukraine and Poland from energy issues. As a result, due to increasing amount of energy flows, Baltic states are skeptic about their energy security and North Stream-2 is not welcomed in this region as well as in the CEE because of two previous serious gas disputes.
Germany knows how to play well in the politics chessboard. After the spyscandal, Germany expelled 4 Russian diplomats in order to show solidarity with the UK. But a day later Germany announced its support and green light to the Russian giant energy company Gazprom in the context of North Stream-2. In fact, this step of Germany can soften and regulate tense relations between Russia and the EU. Because mutual interests of Russia and the EU stand on the grounds of economic relations. These mutual interests cause Russia and Europe to constantly need one another. but this need is different on both sides and defines their political power according toits rate and range. The EU is an organization itself that unites industrialized and developed countries. This allows the EU to meet their demands in the internal market. The only problem is the lack of energy resources. However, this situation is completely different in Russia. Although there are agrarian and industrial spheres in Russia, revenues here form a very small part of the budget. In addition, Russia's aggressive foreign policy has led to a series of sanctions and serious hit its economy. Russia provides 90% of its budget through revenue from energy resources. Therefore, the European energy market has significant importance for Russia. Due to this fact, in the previous years, Russia gave rigid reactions to the projects that the EU wanted to implement. One of them was the Nabucco pipeline project and during the negotiations, this project was abandoned by the participant countries.
Despite Russia turned into a major partner of the EU in the energy sector with North Stream projects, current sanctions on Russia and diplomatic crises make the EU's cards much more powerful. Germany's cooperation with Russia can lead to softening of the EU-Russia relations, as well as the expansion of EU's diversification policy. On the other hand, Russia's approach and stand are still uncertain. Germany and the European Commission are facing a similar dilemma; they are trying to break Russia's antitrust image while also expressing disapproval of Moscow's foreign policy. German Socialist MEP Martina Werner once said in her interview that "The reality is that when it comes to gas politics, Russia is a more reliable partner than in the geopolitical context. The Russian economy is highly dependent on the income from gas exports to the EU, which creates a strong mutual dependence between us. In foreign policy, on the other hand, Russia is much more unpredictable". Therefore, it is important to find alternative routes for the EU and Germany as well, because this uncertainty can lead to a serious crisis which happened before. In this regard, especially South Caucasus and Caspian Basin are more important with its geopolitical position.
The South Caucasus is an important geo-strategic region with its position and natural resources. Especially Azerbaijan and Georgia form transport routes between the Caspian Sea and the EU. After the dissolution of USSR, Azerbaijan's geopolitical position has raised the importance of its natural resources. The Contract of Century (Agreement on the Joint Development and Production Sharing for the Azeri and Chirag Fields and the Deep Water Portion of the Gunashli Field in the Azerbaijan Sector of the Caspian Sea) was signed on September 20, 1994, and it was a very first agreement led Azerbaijan's oil to enter the world energy market. This contract also made Georgia to become the main transit route in the region.
Russia and Germany have extensive relations and interests in South Caucasus. Starting from 2011, with the Southern Gas Corridor this region became more important in terms of diversification and security of supply. Although its close cooperation with Russia on energy, Germany is also interested in alternative routes, especially in the South Caucasus region. President of USA, D.Trump criticized Germany as being "a captive" of Russia and stated that the US doesn't want to see its allies are highly dependent on Russia in energy. It is quite understandable because the US wants to sell liquid gas to Europe, which is more expensive than Russian gas. Therefore, Russian gas is more beneficial at this moment for the EU and Germany as well.
The EU strongly corporates with Azerbaijan and gives serious support in order to implement gas projects by Azerbaijan. At the same time is the main trade partner of Germany in South Caucasus. In this regard, A.Merkel's South Caucasus visit is particularly important in terms of geostrategic energy politics. Azerbaijan plays a crucial role in South Caucasus due to its natural resources and position. Especially the Southern Gas Corridor (SGC) is important in terms of EU's diversification strategy. Azerbaijan provides gas to South Europe by TAP project and in future, it is planned to extend SGC's range into most important regions of the EU. The most important nuance here is that, if the Trans-Caspian project is to be realized, the Southern Gas Corridor will provide Europe with a much larger amount of energy resources. Currently, Azerbaijan is able to provide 10 billion cubic meters gas per year to Europe by 2019, however, by 2022, this amount will be 16 billion cubic meters gas per year. On the other hand, Trans-Caspian pipeline project will increase this capacity enormously and as a result, Azerbaijan will become an important gas distributor and transit country.
Azerbaijan is rich in oil and gas reserves and in 2017 Azerbaijan was the largest trade partner of Germany with 66% of total trade between South Caucasus (Azerbaijan, Georgia, Armenia) and Germany. Azerbaijan and Germany corporate closely in the energy sector and more than 200 German companies operate actively in Azerbaijan. Azerbaijan is important for the EU and Germany due to several reasons:
1.Azerbaijan's geographically location makes it opening the door between Asia and Europe.
2.The EU tries to implement energy strategies on diversification of routes in order to reduce its dependency on Russia. Therefore, the EU and Germany give support to the SGC and TAP in order to ensure its security of supply. Because these projects are the most optimal way to export energy resources of the Caspian region to the European market without any intervention of Russia
3.If Trans-Caspian is implemented, it will be possible to export natural resources of Iran, Iraq and Turkmenistan by passing through Azerbaijan to Europe.
Legal status of the Caspian Sea also should be emphasized in the context of energy relations. The five Caspian littoral states signed Convention on the Legal Status of the Caspian Sea and this convention gave a ground that other countries cannot intervene in the projects unless they are official partners. This convention also allows those exporter countries to build their energy strategies independently. Another look of this convention is that if Trans-Caspian is implemented it may reduce the influence of Iran and China on this region. In this regard, Russia will be more interested in this project, because in this situation China will need Russia even more than previous periods. Russia is interested in less gas export to China from Turkmenistan and this situation can lead Russia to become the main energy partner of China. From Iran perspective, it does not seem realistic that Iran can react against these processes. Because the current political and economic situation in Iran diminished its influence in the region and Iran needs Russia's serious support after the sanctions as well.