Honor, Ethics, Shame, Guilt and Civilization
A shame culture, as the dictionary defines it, involves a society putting "high emphasis on preserving honor" and not being publicly disgraced." People conform to societal norms, independent form the fact that those norms may be just social customs having little to do with ethics, for the mere fear of being shamed or dishonored publicly.
In contrast to that we have a guilt culture which the dictionary defines as "the internalization of a moral code." This conformity to a moral code occurs through the free will of man rather than by the public approval of society.
For example, in Homer's epic The Iliad, what is most valued is honor. To obtain it and the honor that goes with it one must do glorious deeds (such as fighting as a great warrior would), or, more intellectually, be a great orator, speaking well in the assembly and being highly skilled with words; or being a great philosopher like Socrates or Plato or Aristotle. Thus one acquires goods and rewards that publicly signify and represent the honor conferred: medals, certificates, diplomas, honorary titles, etc., attesting to the merits and the superiority of one individual man over another.
In contrast we can observe that in The Histories of Herodotus the social world is less dominated by aspects of shame; more emphasis is placed on guilt. Instead of being publicly shamed into following certain social norms, the individual compels a code of conduct or morality on him/herself, motivated by the guilt she/he feels for not observing society's condoned behaviors. He may even observe such a code even were he living in isolation from any kind of organized governed society, even absent punishments by the police and the justice system for infractions of the law.
This difference can even be easily observed in the depictions of the gods within those two disparate societies: one based on shame and honor, the other based on guilt and duty to oneself and one's human nature. For example, in Homer's Iliad the gods are present everywhere anthropomorphically, with all the weaknesses and defects of men, to be sure, albeit their powers and virtues are superior to man, idealized, so to speak. It's the modern Nietzchean "Uberman" or the Freudian "Superego" being actualized mythically and poetically. The gods are almost "beyond good and evil," above moral norms, transcending mere human customs and behavior. Hence the famous Platonic question: are the gods good because they observe the law, or are they good because they are above the law; are they obliged by the law and morality as humans are? But in Herodotus' Histories, the gods appear very rarely and, rather than being depicted as humans with extraordinary superpowers, are strangely portrayed in ways that would suggest human behavioral norms.
Jumping now to modern times, Giambattista Vico in his New Science (1725) teaches us that a sign of a decaying civilization is the degradation and impoverishment of language, language being a sine qua non of any sort of civilization and indeed an integral part of being human. But there are two other important characteristics which are also part of human nature: the ability to laugh and the ability to feel shame. Here too, when those two characteristics wane, so does civilization.
I'd like to reflect briefly on the latter within the context of our present cultural predicaments. The initial inquiry is this: is shame natural to man or is it something acquired with culture? The answer to that question is crucial since it determines whether or not it is shamelessness that is the acquired trait. To put it another way: could it be that the beauty that we humans are capable of as we live with each other derives from the fact that man is naturally a blushing creature; the only creature in fact capable of blushing?
Plato for one, saw a connection between self-restraint and self-government or democracy, and therefore he saw a political danger in promoting the fullest self-expression or indulgence. That may explain his suspicions of artists in general. For Plato, to live together requires rules and a governing of the passions. Those who live without shame are unruly and unrulable. That is to say, they have lost the ability to restrain themselves by the observation of the rules they collectively have given themselves. One can easily extrapolate from The Republic that tyranny is the natural mode of government for the shameless and the self-indulgent; the government of those who have carried liberty beyond any sort of restraint, be it natural or conventional.
What the ancient Greeks were saying basically, was that democracy, more than any other form of government requires self-restraint to be inculcated through moral education and imposed through laws. Those laws include the manner of public amusement. Indeed, it would be enough to think of Rome under such tyrannical emperors as Caligula or Nero. Those emperors allowed the people to freely indulge themselves with bread and circus, for indulgence did not threaten their rule which did not depend on citizens of good character. The formula is here inverted: the more debased the citizenry, the more they are distracted by pleasurable activities, the safer the tyrant's rule is.
And here we come to what is obscene and offensive. What are we to make of the obscenity employed by some of the greatest of our poets, the likes of Aristophanes, Dante, Chaucer, Shakespeare and Swift, never mind the Marquis de Sade, just to mention a few. They wrote a good deal of obscenity. How do we account for that? Aristotle in his Poetics hints at a plausible answer: comedy makes us laugh at what is ludicrous in ugliness, and its purpose is to teach, just as tragedy teaches by making us cry before what is destructive in nobility. For Aristotle they are equally serious and Shakespeare would agree, for he was both a comic and a tragic poet. Which is not to imply that both Aristotle and Shakespeare were unable to discern the emperor wearing no clothes, and performing unnatural acts to boot. Nowadays we have an emperor who goes around naked of any moral sensibilities but want us to believe that he is wearing splendid clothes. A few people, the more courageous among us, have dare to yell "the emperor is naked,"
What artists such as Mapplethorpe have attempted in the brave new world of present day Western civilization is to aestheticize the obscene by deliberately choosing subjects that shock the normal sense of decency. Those artists count on and exploit a dual reaction: to create tension in the viewer so that what is indecent and immoral becomes beautiful and therefore especially disturbing. The pretension is that the emperor is not naked, that obscenity is not there; that it resides only in the dirty minds of the viewers who are unable to appreciate beauty. What those artists are doing in effect is to deny the viewers their right to be shocked when they try hard to do exactly that. It's having the cake and eating it too.
The "enlightened" modern art connoisseur and practitioner will of course retort: but this is art and art is free of any constraints! Indeed, it is but let us be honest with ourselves and admit that indeed great art may be used immorally for the furtherance of an ideology or for propaganda purposes (remember the film about Hitler Triumph of the Will?), just as a saint may produce banal art, for as Emmanuel Kant has taught us in his Critique of Judgment there is no strict nexus between the moral and the aesthetic and there is no need for morality to slavishly submit to the claims of Art. The public ought to remain free to subsidize or not to subsidize those "enlightened" modern artist without being branded "cultural philistines" by those who think that anything goes in art.
The ancient Greeks were also aware that those aspects of the soul that makes man truly human require political life. Man's virtues and their counterparts, man's vices, require that he be governed and to govern. But the poet knows with Rousseau and the romantics that there is a beauty beyond the polity, the beauty of the natural order. The world of convention is not the only world. Here obscenity may play a part. Obscenity can indeed be used to ridicule the conventional. In the hands of a poet obscenity can serve to elevate above the conventional order in which most of us are forced to live our mundane lives full of quite desperation; lives who never dare ask that dreadful existential question: what is the point of it all, which the Greeks rendered with one word: the Logos. Which is to say, in the hands of a poet, obscenity's purpose becomes that of teaching what is truly beautiful, not what convention holds to be beautiful.
How to express a distinction between the justified and the unjustified use of obscenity in a rule of law is easier said than done. Certainly children are not capable of the distinction, they cannot grasp irony, and need to be protected. One thing is sure though, there are dire consequences resulting from he inability to distinguish between the proper and the improper use of obscenity. When the distinction is forgotten, when we conclude that shame itself is unnatural, that we must get rid of our hang ups and give up the conventions devised by hypocrites, that there are no judgments to be made, that nothing that is appropriate in one place is inappropriate in another place (for just as a dog is not prevented from copulating in the market place, so it is unnatural to deprive men of the same pleasure were it only that of the voyeur in a theater) we will then also have forgotten the distinction between art and trash; that is to say, we will have made ourselves shameless.
N.B. This article, in a slightly modified form first appeared on May 4, 2009 in Ovi magazine. It was relevant then, it is even more relevant today. Obviously things are not progressing morally.
Netflix biodrama draws attention to real-life refugee-turned-Olympian
When the UN refugee agency, UNHCR, screened a film about the inspiring true story of two sisters who swam for their lives to escape war-torn Syria, one UN official hailed it as "a testament to the strength, courage, and perseverance" of the more than one hundred million people forcibly displaced s around the world. Communications chief Melissa Fleming also called the Netflix film The Swimmers, "a wakeup call" and a "hugely welcome step" for everyone to stand in solidarity with refugees.
Although Yusra and Sara Mardini were forced to flee Syria's civil war in 2015, the biographical drama, which Netflix dropped on Wednesday, makes clear that they took their bravery and humanitarian spirit with them as Yusra went on to compete in two Olympic games.
"At a very young age, they become heroes for millions, saving people who were in peril at sea," explained Ms. Fleming at the screening, held at UN Headquarters in New York. "And while they had to re-start from scratch, they managed to achieve their dreams through persistence and hard work".
Shared humanity
In illustrating the dignity, resilience, and enormous potential of these two young women, The Swimmers gives voice to all refugees.
"It allows the audience not only to feel compassion for those forcibly displaced but identify with them – imagine they're in their shoes," the UN official said at a preview screening earlier this month.
While the UN refugee agency, UNHCR, and other parts of the Organization have for worked for decades to protect the lives and livelihoods of those forced to flee war, violence and persecution, Ms. Fleming acknowledged that the task is becoming "increasingly challenging as displacement is getting more and more complex".
A human lens
The true story begins with the teenage sisters, who were competitive swimmers, escaping the Syrian conflict.
It shows their treacherous sea journey to Europe, when the engine on their boat cuts out mid-crossing and the sisters jumped into the water with two others and, swimming for several hours, guided the sinking dingy to safety, saving the lives of some 18 people onboard.
It continues to follow Yusra as she competes in  the Rio 2016 Olympics. She would go on to compete in the Tokyo 2020 Olympics, and in 2017, at age 19, became the youngest ever UNHCR Goodwill Ambassador.
Who is a refugee
Like many around the world, the word 'refugee' meant little to Yusra – until she was forced to flee her home.
"When I was living in Syria…no one educated me about it," she said
"This movie is going to put the conversation on the table of what a refugee is, of what we want to change".
UNHCR NY Director Ruven Menikdiwela said, the film stands as "a powerful reminder that while refugees are individuals who have fled from conflict, war or persecution and need support, they also bring with them their incredible talents and diverse skills to the communities that welcome them".
Shifting perceptions
Before altering the way people view refugees, she emphasized that they must first understand them.
"Education systems have to change…be more open, they have to teach the stories of migrants and refugees," the UNHCR Goodwill Ambassador explained.
Yusra was confident that The Swimmers would help educate people on the potential and value of all refugees, reminding that "we have to treat everyone the same".
Meanwhile, acclaimed Egyptian-Welsh director Sally El Hosaini hoped that the film alters "tired stereotypes of both refugees and young Arab women," asserting that they are just regular people "who've had to make unimaginable choices…in search of a safer, better life".
Advocating for refugees
Yusra's astonishing story is not just one in a million, but one in 103 million – the current number of forcibly displaced people globally.
While not everyone can swim the 100-metre butterfly at the Olympics, Yusra continues to use her talent and success in speaking for refugees and influencing attitudes.
"The Olympic Games changed the way I think about being a refugee," she said.
"I walked into the stadium in Rio, and I realized that I can inspire so many people. I realized that 'refugee' is just a word, and what you do with it is the most important thing."
'This is only the beginning'
Beyond swimming, Yusra's plans to continue as a UNHCR Goodwill Ambassador; establish a charitable foundation on sports and education; further her studies; and perhaps, take up acting.
Despite being in the Hollywood spotlight, the young advocate has not lost sight of her calling.
"A lot still has to change for refugees," she says. "This is not the end. This is just the beginning."
The Art of Military Leadership: Growing from a student to a leader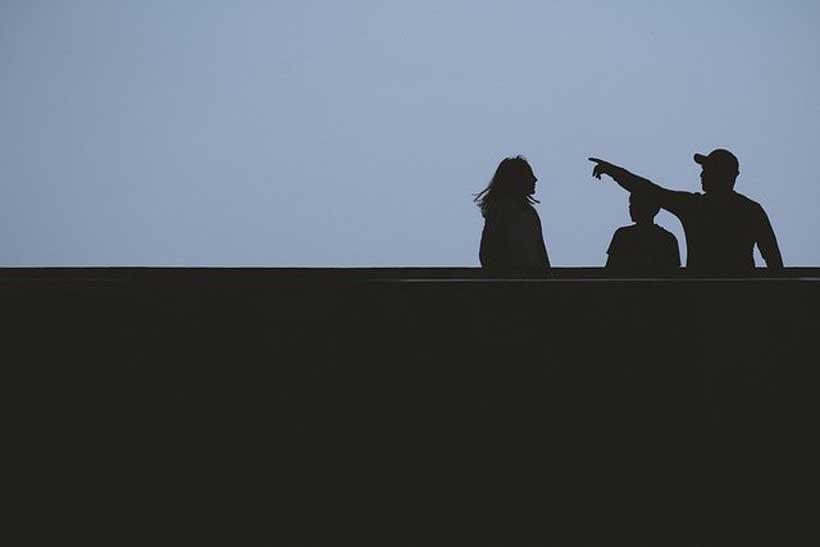 How does military leadership differ between students and leaders? What are some common traits found in successful officers?
Leadership has become essential in today's workforce. Everyone needs someone who knows how to motivate and direct teams, from sales managers to executives. How those at the top of organizations lead their subordinates also affects morale levels within the company.
Leadership is defined as the ability to influence or direct the actions of another person or group. This definition encompasses all areas of life and is essential to succeed at anything in life. Good leaders can motivate followers, inspire them, and guide them toward success.
They can build strong teams and develop relationships with diverse groups of people. Influential leaders can identify problems and opportunities. They can anticipate future events, and make sound decisions. Here is how military leadership can help students grow.
Leadership Development
Military education places a premium on nurturing future leaders. With military education for college students, they can better learn the proven path to becoming strong leaders. Military education courses aim to foster this quality by strengthening participants' leadership abilities in decisiveness, communication, and resilience. After solid groundwork has been laid in these interconnected areas of expertise, it is used as the basis for military strategy in various situations. With proper strategy and an essay for inspiration about leader attributes, each student can further hone their educational leadership skills. They can become a senior military leader and be able to guide their troops through difficult mental and physical challenges.
Teamwork & Collaboration
Military education encourages people to work together. Teamwork and the ability to collaborate on tasks benefit from exposure to a wide range of people. These courses teach students and military officers from all branches how to work together to solve issues. Whether they hail from the Army, the Navy, the Air Force, or the Marines.
This allows leaders from diverse branches of the military to learn from one another. This is done by complementing their unique skills and experiences. The military's top brass can learn valuable techniques for fostering cohesion.
Expanding Views
Working and studying with a wide range of people and various teachers also helps broaden one's view. Students benefit from military education programs because they can learn from their colleagues' experiences and perspectives.
Officers' adaptability to different situations and their ability to forecast their own strategies' outcomes are bolstered by this. Military education students benefit from working with military commanders from other branches. This is because they are exposed to new perspectives and problem-solving methods.
Analytical Reasoning
Military education provides military leaders with supplementary critical thinking training and writing skills. This is done through its emphasis on situational analysis and problem resolution. Due to the importance of this skill in the Department of Defense and the armed forces (Army, Navy, Air Force, Marines). It must be practiced frequently to maintain mental acuity and readiness.
Leaders in the armed forces can benefit from military education. This is because it instructs them in the methods of strategic thinking that will help them solve the complex problems they face and make sound decisions. Many facets of their critical thinking will benefit from this.
How To Become A Better Military Leader
Put Your Followers First
Demonstrate leadership by serving those under you. Respect your devotees and look out for them. Keep them safe. Your wants will be considered secondary. Of course, you should prioritize your safety and well-being alongside that of your unit, its objective, and its followers.
Appreciate and Reward Your Team
One of the most fundamental human wants is the yearning to be recognized.
Neither at work nor home do most people feel they are valued, acknowledged, or recognized. The silent misery of their existence is palpable.
Recognizing and rewarding your team is a great way to boost morale and motivation.
Share Your Vision
If you want to be a good leader, whether, in charge of a small group or an entire army, you need a plan.
You don't have to be an Apple-level visionary to have some plan for your team or division. Have a mental picture of how you'd like your unit or subsection to develop over the next few years.
It would help if you communicated that goal to your followers and, more crucially, demonstrated how they contribute to that vision. Demonstrate the impact that their work and contributions are having on your goals.
Conclusion
The art of military leadership has been practiced since ancient times. While some aspects of military leadership have remained unchanged. Other leadership attributes have changed significantly throughout history. As societies have evolved, so too have the expectations placed upon their leaders. Consequently, the role of military leaders has expanded beyond its original purpose. It now includes political, economic, diplomatic, technological, social, cultural, and psychological domains.
International Relations Degree: Jobs You Can Pursue with It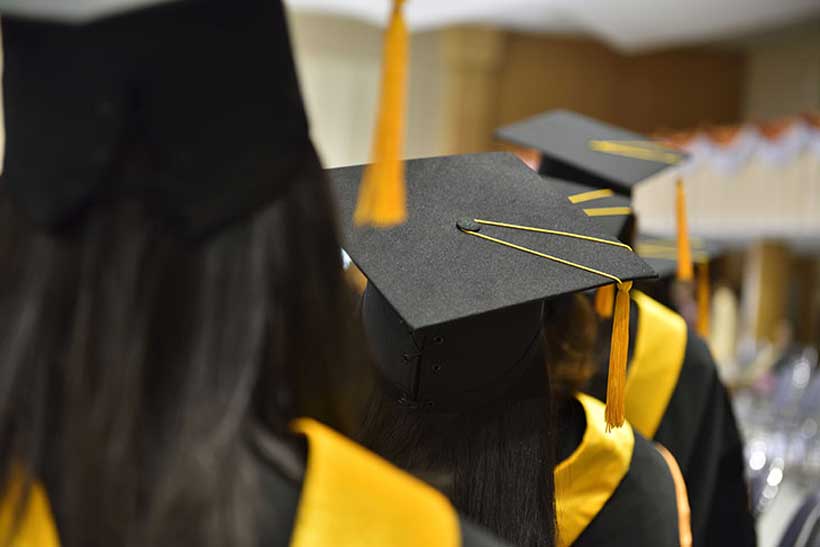 If you are interested in working in an international environment or company, you have probably thought about pursuing an international relations degree. Doing this opens many career doors, not only in world affairs or government. There are many rewarding careers you can pursue with an international relations degree, as you study a lot of distinct fields.
As a student, you are probably already looking for career opportunities, as you want to know what jobs you can apply to with this degree. Well, you should know that there are many and you have plenty of opportunities to choose from, depending on your goals, values, and what you like. So, what are the jobs you can pursue with an international relations degree? Find out below.
Political Consultant
If you love politics and want to be active in this field, then maybe you could consider a job as a political consultant. What would be your responsibilities and tasks? Well, you are responsible for the image of a politician. This means you run campaigns to promote them and do press releases that endorse the image of the candidate. You have a lot of work, especially during campaign time that precedes the voting. You are kind of a PR, but for a politician. And this means you will interact with a lot of people and organizations, but companies too that can support your campaign and legislative changes.
If you decide to get an international relations degree, you will get the education you need to be an excellent political consultant. You will be introduced to a wide diversity of fields that prepare you for this, such as business, sales, public relations, and of course, politics. As a college student, you will learn about foreign policy, human rights, international finance, global democratization, and many more. And, of course, you will have to complete many assignments and write essays on these topics too. Studying international relations might feel challenging at times so you can use an essay maker to polish your writing skills and expand your knowledge. Writing skills are crucial, no matter the job you choose to pursue with your international relations degree.
Intelligence Specialist
With an international relations degree, you can get a job in the federal government as an intelligence specialist. This is a great opportunity to work for a state security agency, especially if you have always dreamed of doing this. National security is crucial for every country and these agencies, whether they are federal or military, are always searching for the best professionals to take this job. Your main duties would be collecting and analyzing information that is crucial for national security.
This means that you will work and take care of highly classified documents and files. But you also need to keep an eye on everything, as identifying the threats to national security is the main job. Getting an education and earning your international relations degree is not enough for being an intelligence specialist. You will need to undergo highly specialized training that will prepare you for handling sensitive documents and situations.
International Marketing Specialist
The world is changing at a fast pace and we need to adapt to it. Companies and businesses around the world are looking to increase their revenue and profits and many of them extend to other countries too. International organizations should always adapt to the culture of every country they are present in but promote a unified business model and view across the whole organization too. So, with an international relations degree, you can take a job as an international marketing specialist. Your responsibilities would be to take care of the marketing strategy, but also identify the main points and tactics you can use in every country.
You might focus on a specific country, but your main duty would be to find effective ways to increase the brand awareness of the company you work for. You will need to predict changes in marketing trends, identify risks, and, of course, find innovative and creative ways to promote the organization's products and services among its target audience.
Final Thoughts
An international relations degree opens a lot of career doors and it comes with so many opportunities of working in the government or international environment. Depending on what you like doing and what your career goals are, you can work for a federal institution, international company or organization, or politician, but also in the economics and law domain. Keep an open mind for the opportunities that lie ahead.