Weak and Unequal Recovery: Advanced Countries Need a New Growth Model
The World Economic Forum today issued a report proposing a shift in economic policy priorities to respond more effectively to the insecurity and inequality accompanying technological change and globalization. The Inclusive Growth and Development Report 2017 concludes that most countries are missing important opportunities to raise economic growth and reduce inequality at the same time because the growth model and measurement tools that have guided policymakers for decades require significant readjustment.
The Report finds that annual median incomes declined by 2.4% or $284 per capita across 26 advanced economies between 2008 and 2013 (or most recent period available). Developing countries fared much better, with median incomes rising by an average of 10.7% or $165. However, 23% of them experienced a decline in median per capita income of 9%, as compared to 54% of advanced countries experiencing a decline of an average 8% or $1044 per person equivalent to $2,505 per average household.
The Report argues that sustained, broad-based progress in living standards, a concept that encompasses income as well as economic opportunity, security and quality of life, should be recognized by policymakers as the bottom-line objective of national economic performance rather than GDP growth. It proposes a new policy framework and set of measurement tools to guide the practice and assess the performance of countries accordingly.
Inclusive Development Index (IDI). The report ranks countries based on 12 Key Performance Indicators of inclusive development. Providing a more complete measure of economic development than GDP growth alone, the Index has three pillars: Growth and Development, including GDP growth, labour force participation and productivity, and healthy life expectancy; Inclusion, including median household income, poverty and two inequality measures; and Intergenerational Equity and Sustainability, including adjusted net saving (including natural capital depletion and human capital investment), demographic dependency ratio, public debt and carbon intensity.
51% of the 103 countries for which these data are available saw their IDI scores decline over the past five years, attesting to the legitimacy of public concern and challenge facing policymakers regarding the difficulty of translating economic growth into broad social progress. In 42% of countries, IDI decreased even as GDP per capita increased. A chief culprit was wealth inequality, which rose in 77% of economies by an average of 6.3%.
Some countries rank significantly higher in the IDI than GDP per capita, suggesting they have done a relatively good job of making their growth processes inclusive, including countries as diverse as Cambodia, the Czech Republic, New Zealand, South Korea and Vietnam. By contrast, others have significantly lower IDI than GDP per capita rankings, indicating that their growth has not translated as well into social inclusion; these include Brazil, Ireland, Japan, Mexico, Nigeria, South Africa and the United States.
According to Richard Samans, Member of the Forum's Managing Board, "There is a global consensus on inclusive growth, but it has been far more directional than practical. To respond more effectively to social concerns, economic policy needs a new compass setting, broad-based progress in living standards, and a new mental map in which structural reform is reimagined and reapplied to this task, with chief economic advisers and finance ministers prioritizing it every bit as much their traditional focus on macroeconomic, financial supervisory and trade policy."
New Framework or "Growth Model." The Report suggests that 15 areas of structural policy and institutional strength together constitute the underlying "income distribution system" of modern market economies and are the crucial tools available to policymakers to strengthen economic growth and social inclusion in tandem. It argues that rising inequality reflects mainly "a lack of attention to this policy ecosystem rather than an iron law of capitalism." Moreover, for many countries such a reimagined process of structural reform encompassing both demand- and supply-side elements also offers the best hope for boosting economic growth given their limited monetary and fiscal policy space in the aftermath of the 2008-09 financial crisis.
The Report also includes policy metrics — 140 Policy and Institutional Indicators across the 15 policy domains that have the potential to drive both stronger growth and wider social inclusion. These permit countries to benchmark their institutional strength and policy incentives in these areas against their peers.
Education and Skills Development – access; quality; equity
Basic Services and Infrastructure – basic and digital infrastructure; health-related services
Corruption and Rents – business and political ethics; concentration of rents
Financial Intermediation of Real Economy Investment – financial system inclusion; intermediation of real economy business investment
Asset-building and Entrepreneurship – small business ownership; home and financial asset ownership
Employment and Labour Compensation – productive employment; wage and non-wage labour compensation
Fiscal transfers – tax system; social protection
An Agenda for Global Inclusive Growth. Based on its findings, framework and tools, the Report proposes a coordinated international initiative to combat the prospect of secular stagnation and dispersion (chronic low growth and rising inequality) by placing progress in median living standards – people – at the heart of national policy and global economic integration:
· Major economies to undertake mutual effort to address their structural weaknesses within this Framework with support of OECD and other international organizations, potentially by expanding and reprioritizing the G20 Enhanced Structural Reform Agenda, launched during China's recent presidency.
· All countries experiencing labour market challenges related to the Fourth Industrial Revolution to set national investment targets and public-private implementation strategies across five areas of human capital formation: active labor-market policies (training); equity of access to quality basic education; gender parity; non-standard work benefits and protections; and school-to-work transition. Data indicate few countries are well positioned.
· International financial institutions to embrace this reformulation and reprioritization of structural economic policy in their public signaling, country advice, and development cooperation programs as well as catalyze a scaling of blended, public-private financing of sustainable infrastructure – crucial for attainment of the SDGs — by shifting from direct lending to risk mitigation, co-investment, aggregation and project development.
· Trade and investment cooperation to be refocused from the negotiation of formal new norms such as free trade agreements to the facilitation of trade and investment activity within as well as among countries, particularly in respect of SMEs, services and value chains, encouraging convergence around best practices and standards to reduce frictions and boost development impact, while increasing capacity-building assistance for these purposes.
The Report was developed as part of the Forum's multistakeholder System Initiative on Economic Growth and Social Inclusion and includes written contributions from five international organizations, three companies and one G20 government highlighting their contributions to this challenge.
COVID-19 Intensifies the Urgency to Expand Sustainable Energy Solutions Worldwide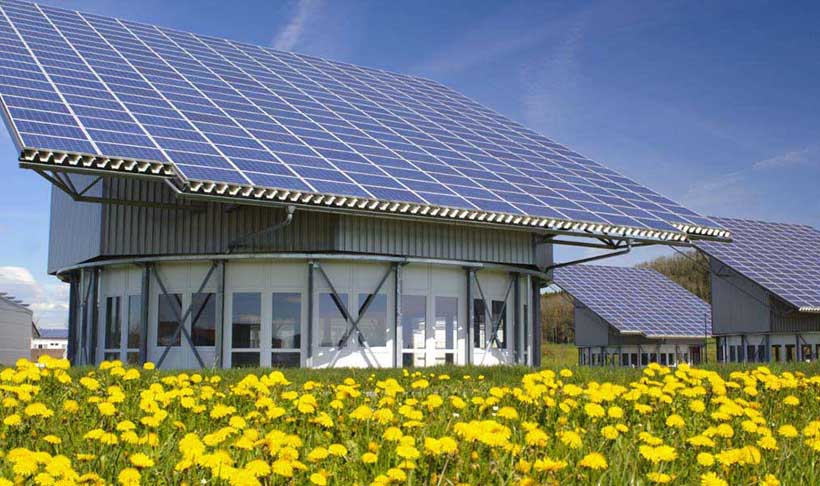 Despite accelerated progress over the past decade, the world will fall short of ensuring universal access to affordable, reliable, sustainable, and modern energy by 2030 unless efforts are scaled up significantly, reveals the new Tracking SDG 7: The Energy Progress Report released today by the International Energy Agency (IEA) the International Renewable Energy Agency (IRENA), the United Nations Statistics Division (UNSD), the World Bank, and the World Health Organization (WHO).
According to the report, significant progress had been made on various aspects of the Sustainable Development Goal (SDG) 7 prior to the start of the COVID-19 crisis. This includes a notable reduction in the number of people worldwide lacking access to electricity, strong uptake of renewable energy for electricity generation, and improvements in energy efficiency. Despite these advances, global efforts remain insufficient to reach the key targets of SDG 7 by 2030.
"Renewable energy is key to achieving SDG 7 and building resilient, equitable and sustainable economies in a post COVID-19 world. Now more than ever is the time for bold international cooperation to bridge the energy access gap and place sustainable energy at the heart of economic stimulus and recovery measures. IRENA is committed to scale up action with its global membership and partners to channel investment and guide policy intervention in pursuit of sustainable development for all humankind," said Francesco La Camera, Director-General of the International Renewable Energy Agency (IRENA).
The number of people without access to electricity declined from 1.2 billion in 2010 to 789 million in 2018, however, under policies that were either in place or planned before the start of the COVID-19 crisis, an estimated 620 million people would still lack access in 2030, 85 percent of them in Sub-Saharan Africa. SDG 7 calls for universal energy access by 2030.
Other important elements of the goal also continue to be off track. Almost 3 billion people remained without access to clean cooking in 2017, mainly in Asia and Sub-Saharan Africa. Largely stagnant progress since 2010 leads to millions of deaths each year from breathing cooking smoke. The share of renewable energy in the global energy mix is only inching up gradually, despite the rapid growth of wind and solar power in electricity generation. An acceleration of renewables across all sectors is required to move closer to reaching the SDG 7 target, with advances in heating and transport currently lagging far behind their potential. Following strong progress on global energy efficiency between 2015 and 2016, the pace has slackened. The rate of improvement needs to speed up dramatically, from 1.7 percent in 2017 to at least 3 percent in coming years.
Accelerating the pace of progress in all regions and sectors will require stronger political commitment, long-term energy planning, increased public and private financing, and adequate policy and fiscal incentives to spur faster deployment of new technologies An increased emphasis on "leaving no one behind" is required, given the large proportion of the population without access in remote, rural, poorer and vulnerable communities. The 2020 report introduces tracking on a new indicator, 7.A.1, on international financial flows to developing countries in support of clean and renewable energy. Although total flows have doubled since 2010, reaching $21.4 billion in 2017, only 12 percent reached the least-developed countries, which are the furthest from achieving the various SDG 7 targets.
The five custodian agencies of the report were designated by the UN Statistical Commission to compile and verify country data, along with regional and global aggregates, in relation to the progress in achieving the SDG 7 goals. The report presents policymakers and development partners with global, regional and country-level data to inform decisions and identify priorities for a sustainable recovery from COVID-19 that scales up affordable, reliable, sustainable and modern energy. This collaborative work highlights once more the importance of reliable data to inform policy-making as well as the opportunity to enhance data quality through international cooperation to further strengthen national capacities. The report has been transmitted by SDG 7 custodian agencies to the United Nations Secretary-General to inform the 2030 Agenda for Sustainable Development's annual review.
Key highlights on SDG7 targets
Please note that the report's findings are based on international compilations of official national-level data up to 2018 while also drawing on analysis of recent trends and policies related to SDG 7 targets.
Access to electricity: Since 2010, more than a billion people have gained access to electricity. As a result, 90 percent of the planet's population was connected in 2018. Yet 789 million people still live without electricity and despite accelerated progress in recent years, the SDG target of universal access by 2030 appears unlikely to be met, especially if the COVID-19 pandemic seriously disrupts electrification efforts. Regional disparities persist. Latin America and the Caribbean, Eastern Asia and South-eastern Asia are approaching universal access but Sub-Saharan Africa lags behind, accounting for 70 percent of the global deficit. Several large access-deficit countries in the region have electrification growth rates that are not keeping up with population growth. Nigeria and the Democratic Republic of Congo (DRC) have the largest deficits, with 85 million and 68 million unelectrified people, respectively. India has the third largest deficit with 64 million unelectrified people, although its rate of electrification outpaces population growth. Among the 20 countries with the largest access deficits, Bangladesh, Kenya, and Uganda showed the greatest improvement since 2010, thanks to annual electrification growth rates in excess of 3.5 percentage points, driven largely by a comprehensive approach that combined grid, mini grid and off-grid solar electrification.
Clean cooking: Almost three billion people remained without access to clean fuels and technologies for cooking, residing mainly in Asia and Sub-Saharan Africa. Over the 2010 to 2018 period, progress has remained largely stagnant, with the rate of increase in access to clean cooking even decelerating since 2012 in some countries, falling behind population growth. The top 20 countries lacking access to clean cooking accounted for 82 percent of the global population without access between 2014 and 2018. This lack of clean cooking access continues to have serious gender, health, and climate consequences that affect not only the achievement of SDG target 7.1, but also the progress towards several other related SDGs. Under current and planned policies, 2.3 billion people would still be deprived of access to clean cooking fuels and technologies in 2030. The COVID 19 pandemic is likely to swell the toll of prolonged exposure of women and children to household air pollution caused by mainly using raw coal, kerosene or traditional uses of biomass for cooking. Without prompt action, the world will fall short of the universal cooking access goal by almost 30 percent. Greater access to clean cooking was achieved largely in two regions of Asia. From 2010 to 2018, in Eastern Asia and South-eastern Asia the numbers of people lacking access fell from one billion to 0.8 billion. Central Asia and Southern Asia also saw improved access to clean cooking, in these regions the number of people without access dropped from 1.11 billion to 1.0 billion.
Renewables: The share of renewables in the global energy mix reached 17.3 percent of final energy consumption in 2017, up from 17.2 percent in 2016 and 16.3 percent in 2010. Renewables consumption (+2.5 percent in 2017) is growing faster than global energy consumption (+1.8 percent in 2017), continuing a trend in evidence since 2011. Most of the growth in renewables has occurred in the electricity sector, thanks to the rapid expansion of wind and solar power that has been enabled by sustained policy support and falling costs. Meanwhile, the use of renewables in heating and transport is lagging. An acceleration of renewables across all sectors will be needed to achieve SDG target 7.2. The full impact of the COVID-19 crisis on renewables is yet to become clear. Disruption to supply chains and other areas risks delaying deployments of wind and solar PV. The growth of electricity generation from renewables appears to have slowed down as a result of the pandemic, according to the available data. But they so far appear to be holding up much better than other major fuels such as coal and natural gas.
Energy efficiency: Global primary energy intensity – an important indicator of how heavily the world's economic activity uses energy – improved by 1.7 percent in 2017. That is better than the 1.3 percent average rate of progress between 1990 and 2010 but still well below the original target rate of 2.6 percent and a marked slowdown from the previous two years. Specific metrics on energy intensity in different sectors indicate that improvements have been fastest in the industry and passenger transport sectors, exceeding 2 percent since 2010. In the services and residential sectors, they have averaged between 1.5 percent and 2 percent. Freight transport and agriculture have lagged slightly behind. Achieving SDG target 7.3 for energy efficiency will require the overall pace of improvement to accelerate significantly to around 3 percent a year between 2017 and 2030. But preliminary estimates suggest that the rate remained well below that level in 2018 and 2019, making an even more substantial increase in the coming years necessary to reach the SDG 7 target.
International financial flows: International public financial flows to developing countries in support of clean and renewable energy doubled since 2010, reaching $21.4 billion in 2017. These flows mask important disparities with only 12 percent of flows in 2017 reaching those most in need (least developed countries and small island developing states). To accelerate renewable energy deployment in developing countries, there is a need for enhanced international cooperation that includes stronger public and private engagement, to drive an increase of financial flows to those most in need – even more so in a post-COVID-19 world.
This is the sixth edition of this report, formerly known as the Global Tracking Framework. The preparatory work of this year's edition was chaired by the International Renewable Energy Agency (IRENA). Funding for the report was provided by the World Bank's Energy Sector Management Assistance Program (ESMAP).
Vietnam's Development Strategy for Next Decade Must Put Productivity Growth Front and Center
A productivity-driven development model–combining innovation with balanced development and allocation of private, public, human and natural capital–will be key for Vietnam to achieve its goal of becoming a high-income economy by 2045, a new World Bank report suggests.
The "Vibrant Vietnam: Forging the Foundation of a High-Income Economy" report, launched today, comes as the Government of Vietnam is preparing its socio-economic development strategy for 2021-30 and a socio-economic development plan for 2021-25. The report recommends policy options to help Vietnam to maintain quality growth through more dynamic firms, more efficient infrastructure, skills, and a move toward a greener economy.
"Vietnam is one of the greatest development success stories of our time. The country, however, is now at a turning point where some of its traditional drivers of growth are gradually weakening," said Ousmane Dione, World Bank Country Director for Vietnam. "To achieve its ambition to become a high-income economy by 2045, Vietnam must put productivity growth front and center of its economic model. In other words, it needs to grow not only faster but also better".
"Vietnam's commitment to bold economic reform has been a major contributor to its remarkable economic success," said H.E. Robyn Mudie, Australian Ambassador to Vietnam. "Australia is proud to have supported this report, which provides clear recommendations on how Vietnam can harness productivity enhancing reforms to improve both the quality and equity of its future economic development".
Some of the forces that have propelled Vietnam's growth are now slowing. The country's demographic dividend is fading, and global trade is declining, while other challenges – such as pollution and the rise of automation, are growing. The ongoing COVID-19 crisis could be an accelerator of these trends.
The reportargues that to thrive in such changing environment, Vietnam needs to strengthen its productive assets, with priority given to four following areas:
Dynamic firms: Encouraging competition and easing firm entry and exit ensures the flow of resources to the most innovative and productive firms. This can only happen in a supportive business environment that ensures access to finance, transparent regulations and legal protections.
Efficient infrastructure: Vietnam has built up a large stock of infrastructure. It now needs to improve the efficiency and sustainability of infrastructure services, including financing, and operations and maintenance.
Skilled workers and opportunities for all: The country scores well on basic education, but it will need to promote university and vocational-technical skills that are becoming even more important for a productivity- led growth model. Those facing barriers entering the labor market, including ethnic minorities, should be provided with greater opportunities—to boost both social equity and economic growth as the population ages and the labor force shrinks.
Green economy: Sustainable development requires more effective management of renewable natural resources such as land, forest and water; stricter pollution controls, including in major urban centers; and mitigation of and adaptation to the inevitable growing impacts of climate change.
The report is a product of the Second Australia – World Bank Group Strategic Partnership in Vietnam (ABP2), with financial contribution from the Korean Global Facility on Growth for Development Trust Fund.
The Covid-19 crisis is causing the biggest fall in global energy investment in history
The Covid-19 pandemic has set in motion the largest drop in global energy investment in history, with spending expected to plunge in every major sector this year – from fossil fuels to renewables and efficiency – the International Energy Agency said in a new report released today.
The unparalleled decline is staggering in both its scale and swiftness, with serious potential implications for energy security and clean energy transitions. At the start of 2020, global energy investment was on track for growth of around 2%, which would have been the largest annual rise in spending in six years. But after the Covid-19 crisis brought large swathes of the world economy to a standstill in a matter of months, global investment is now expected to plummet by 20%, or almost $400 billion, compared with last year, according to the IEA's World Energy Investment 2020 report.
"The historic plunge in global energy investment is deeply troubling for many reasons," said Dr Fatih Birol, the IEA's Executive Director. "It means lost jobs and economic opportunities today, as well as lost energy supply that we might well need tomorrow once the economy recovers. The slowdown in spending on key clean energy technologies also risks undermining the much-needed transition to more resilient and sustainable energy systems."
The World Energy Investment 2020 report's assessment of trends so far this year is based on the latest available investment data and announcements by governments and companies as of mid-May, tracking of progress on individual projects, interviews with leading industry figures and investors, and the most recent analysis from across the IEA. The estimates for 2020 then quantify the possible implications for full-year spending, based on assumptions about the duration of lockdowns and the shape of the eventual recovery.
A combination of falling demand, lower prices and a rise in cases of non-payment of bills means that energy revenues going to governments and industry are set to fall by well over $1 trillion in 2020, according to the report. Oil accounts for most of this decline as, for the first time, global consumer spending on oil is set to fall below the amount spent on electricity.
Companies with weakened balance sheets and more uncertain demand outlooks are cutting back on investment while projects are also being hampered by lockdowns and disrupted supply chains. In the longer-term, a post-crisis legacy of higher debt will present lasting risks to investment. This could be particularly detrimental to the outlook in some developing countries, where financing options and the range of investors can be more limited. New analysis in this year's report highlights that state-owned enterprises account for well over half of energy investments in developing economies.
Global investment in oil and gas is expected to fall by almost one-third in 2020. The shale industry was already under pressure, and investor confidence and access to capital has now dried up: investment in shale is anticipated to fall by 50% in 2020. At the same time, many national oil companies are now desperately short of funding. For oil markets, if investment stays at 2020 levels then this would reduce the previously-expected level of supply in 2025 by almost 9 million barrels a day, creating a clear risk of tighter markets if demand starts to move back towards its pre-crisis trajectory.
Power sector spending is on course to decrease by 10% in 2020, with worrying signals for the development of more secure and sustainable power systems. Renewables investment has been more resilient during the crisis than fossil fuels, but spending on rooftop solar installations by households and businesses has been strongly affected and final investment decisions in the first quarter of 2020 for new utility-scale wind and solar projects fell back to the levels of three years ago. An expected 9% decline in investment in electricity networks this year compounds a large fall in 2019, and spending on important sources of power system flexibility has also stalled, with investment in natural gas plants stagnating and spending on battery storage levelling off.
"Electricity grids have been a vital underpinning of the emergency response to the health crisis – and of economic and social activities that have been able to continue under lockdown," Dr Birol said. "These networks have to be resilient and smart to ward against future shocks but also to accommodate rising shares of wind and solar power. Today's investment trends are clear warning signs for future electricity security."
Energy efficiency, another central pillar of clean energy transitions, is suffering too. Estimated investment in efficiency and end-use applications is set to fall by an estimated 10-15% as vehicle sales and construction activity weaken and spending on more efficient appliances and equipment is dialled back.
The overall share of global energy spending that goes to clean energy technologies – including renewables, efficiency, nuclear and carbon capture, utilisation and storage – has been stuck at around one-third in recent years. In 2020, it will jump towards 40%, but only because fossil fuels are taking such a heavy hit. In absolute terms, it remains far below the levels that would be required to accelerate energy transitions.
"The crisis has brought lower emissions but for all the wrong reasons. If we are to achieve a lasting reduction in global emissions, then we will need to see a rapid increase in clean energy investment," said Dr Birol. "The response of policy makers – and the extent to which energy and sustainability concerns are integrated into their recovery strategies – will be critical. The IEA's upcoming World Energy Outlook Special Report on Sustainable Recovery will provide clear recommendations for how governments can quickly create jobs and spur economic activity by building cleaner and more resilient energy systems that will benefit their countries for decades to come."
The Covid-19 crisis is hurting the coal industry – with investment in coal supply set to fall by one-quarter this year – but does not pose an existential threat. Although decisions to go ahead with new coal-fired plants have come down by more than 80% since 2015, the global coal fleet continues to grow. Based on available data and announced projects, approvals of new coal plants in the first quarter of 2020, mainly in China, were running at twice the rate observed over 2019 as a whole.