Weak and Unequal Recovery: Advanced Countries Need a New Growth Model
The World Economic Forum today issued a report proposing a shift in economic policy priorities to respond more effectively to the insecurity and inequality accompanying technological change and globalization. The Inclusive Growth and Development Report 2017 concludes that most countries are missing important opportunities to raise economic growth and reduce inequality at the same time because the growth model and measurement tools that have guided policymakers for decades require significant readjustment.
The Report finds that annual median incomes declined by 2.4% or $284 per capita across 26 advanced economies between 2008 and 2013 (or most recent period available). Developing countries fared much better, with median incomes rising by an average of 10.7% or $165. However, 23% of them experienced a decline in median per capita income of 9%, as compared to 54% of advanced countries experiencing a decline of an average 8% or $1044 per person equivalent to $2,505 per average household.
The Report argues that sustained, broad-based progress in living standards, a concept that encompasses income as well as economic opportunity, security and quality of life, should be recognized by policymakers as the bottom-line objective of national economic performance rather than GDP growth. It proposes a new policy framework and set of measurement tools to guide the practice and assess the performance of countries accordingly.
Inclusive Development Index (IDI). The report ranks countries based on 12 Key Performance Indicators of inclusive development. Providing a more complete measure of economic development than GDP growth alone, the Index has three pillars: Growth and Development, including GDP growth, labour force participation and productivity, and healthy life expectancy; Inclusion, including median household income, poverty and two inequality measures; and Intergenerational Equity and Sustainability, including adjusted net saving (including natural capital depletion and human capital investment), demographic dependency ratio, public debt and carbon intensity.
51% of the 103 countries for which these data are available saw their IDI scores decline over the past five years, attesting to the legitimacy of public concern and challenge facing policymakers regarding the difficulty of translating economic growth into broad social progress. In 42% of countries, IDI decreased even as GDP per capita increased. A chief culprit was wealth inequality, which rose in 77% of economies by an average of 6.3%.
Some countries rank significantly higher in the IDI than GDP per capita, suggesting they have done a relatively good job of making their growth processes inclusive, including countries as diverse as Cambodia, the Czech Republic, New Zealand, South Korea and Vietnam. By contrast, others have significantly lower IDI than GDP per capita rankings, indicating that their growth has not translated as well into social inclusion; these include Brazil, Ireland, Japan, Mexico, Nigeria, South Africa and the United States.
According to Richard Samans, Member of the Forum's Managing Board, "There is a global consensus on inclusive growth, but it has been far more directional than practical. To respond more effectively to social concerns, economic policy needs a new compass setting, broad-based progress in living standards, and a new mental map in which structural reform is reimagined and reapplied to this task, with chief economic advisers and finance ministers prioritizing it every bit as much their traditional focus on macroeconomic, financial supervisory and trade policy."
New Framework or "Growth Model." The Report suggests that 15 areas of structural policy and institutional strength together constitute the underlying "income distribution system" of modern market economies and are the crucial tools available to policymakers to strengthen economic growth and social inclusion in tandem. It argues that rising inequality reflects mainly "a lack of attention to this policy ecosystem rather than an iron law of capitalism." Moreover, for many countries such a reimagined process of structural reform encompassing both demand- and supply-side elements also offers the best hope for boosting economic growth given their limited monetary and fiscal policy space in the aftermath of the 2008-09 financial crisis.
The Report also includes policy metrics — 140 Policy and Institutional Indicators across the 15 policy domains that have the potential to drive both stronger growth and wider social inclusion. These permit countries to benchmark their institutional strength and policy incentives in these areas against their peers.
Education and Skills Development – access; quality; equity
Basic Services and Infrastructure – basic and digital infrastructure; health-related services
Corruption and Rents – business and political ethics; concentration of rents
Financial Intermediation of Real Economy Investment – financial system inclusion; intermediation of real economy business investment
Asset-building and Entrepreneurship – small business ownership; home and financial asset ownership
Employment and Labour Compensation – productive employment; wage and non-wage labour compensation
Fiscal transfers – tax system; social protection
An Agenda for Global Inclusive Growth. Based on its findings, framework and tools, the Report proposes a coordinated international initiative to combat the prospect of secular stagnation and dispersion (chronic low growth and rising inequality) by placing progress in median living standards – people – at the heart of national policy and global economic integration:
· Major economies to undertake mutual effort to address their structural weaknesses within this Framework with support of OECD and other international organizations, potentially by expanding and reprioritizing the G20 Enhanced Structural Reform Agenda, launched during China's recent presidency.
· All countries experiencing labour market challenges related to the Fourth Industrial Revolution to set national investment targets and public-private implementation strategies across five areas of human capital formation: active labor-market policies (training); equity of access to quality basic education; gender parity; non-standard work benefits and protections; and school-to-work transition. Data indicate few countries are well positioned.
· International financial institutions to embrace this reformulation and reprioritization of structural economic policy in their public signaling, country advice, and development cooperation programs as well as catalyze a scaling of blended, public-private financing of sustainable infrastructure – crucial for attainment of the SDGs — by shifting from direct lending to risk mitigation, co-investment, aggregation and project development.
· Trade and investment cooperation to be refocused from the negotiation of formal new norms such as free trade agreements to the facilitation of trade and investment activity within as well as among countries, particularly in respect of SMEs, services and value chains, encouraging convergence around best practices and standards to reduce frictions and boost development impact, while increasing capacity-building assistance for these purposes.
The Report was developed as part of the Forum's multistakeholder System Initiative on Economic Growth and Social Inclusion and includes written contributions from five international organizations, three companies and one G20 government highlighting their contributions to this challenge.
Consumers crave trust and control in the Fourth Industrial Revolution
A new report from PwC finds consumers are getting on board with Fourth Industrial Revolution (4IR) technologies, with 90% using at least one 4IR technology.
However as digital and physical worlds continue to blend, the rate of adoption may slow unless global businesses address workforce upskilling requirements and consumers' desire for transparency and control.
The PwC global report, Are we ready for the Fourth Industrial Revolution?, surveyed 6,000 consumers and 1,800 business leaders in six countries to obtain a clear picture of consumer sentiment toward 4IR technologies and their impact on life and work. Technologies surveyed included AI, internet of things, blockchains, and 3D printing.
PwC found consumers are leveraging a range of 4IR technologies*, and recognising benefits like time savings and productivity improvements. However consumers remain concerned about key issues including trust, that could significantly impact the overall adoption and success of the 4IR.
Balancing convenience with trust
Consumers welcome the conveniences that new technology brings but are cautious when it comes to their personal privacy. PwC found this to be true across markets, with South Korea (74%), India (70%) and the U.S. and China (tied at 69%) ranking data privacy and security as a top concern. The U.K. and Germany are slightly less concerned, at 66% and 58% respectively.
Conversely, South Korea (51%) is most likely to use 4IR products and services to access or store their financial information, compared to the U.S. (35%) the UK (24%) and Germany (20%), while South Korea (64%) and the U.S. and India (tied at 62%) are most likely to share health information to make them healthier or improve their quality of life.
When asked to identify their top three 4IR investment priorities, only 40% of business leaders cited alerting consumers to data breaches—yet consumers ranked this second-highest in importance to increase their comfort with 4IR.
Beyond the tech – driving workforce transformation in the 4IR
Employers and consumers are aligned on the positive impact 4IR can make in the workplace, especially when it comes to eliminating tedious tasks and optimising workflows. Additionally, 59% of consumers say that 4IR technology gives them more control over their work-life balance.
However, business leaders and consumers diverge when it comes to the impact of 4IR on their employment outlook, with business leaders (69%) seeing 4IR technologies as a driver of job creation, consumers (45%) citing 4IR technology as a concern over job security.
From a global perspective, concerns about job security are higher in Asia. India (73%), South Korea (57%) and China (52%) had a majority of respondents expressing concern, compared to the U.K. (44%), the U.S. (37%),and Germany (33%).
The analysis underlines how the the 4th Industrial Revolution is more than just technology. It's a revolution of how we work and live.The challenge for business leaders is a clear disconnect between their priorities and those of employees when it comes to the impact of 4IR technology investments in the workforce. From employees' perspective, it's critical that business leaders establish mechanisms for employees to share concerns about the impact of technology on their jobs.
"As smart products and digital innovations continue to flood the market and enter the workplace, business leaders need to commit to a transparent, collaborative approach to upskilling their organisations, doing so with a clear purpose related to the business and human benefits of 4IR adoption," says Steve Pillsbury, PwC US Digital Operations Leader. "It's up to employers to arm their workforces with this personalised learning and to foster both a business-led and grass-roots application of the new 4IR-related skills."
Asia Poised to Become Dominant Market for Wind Energy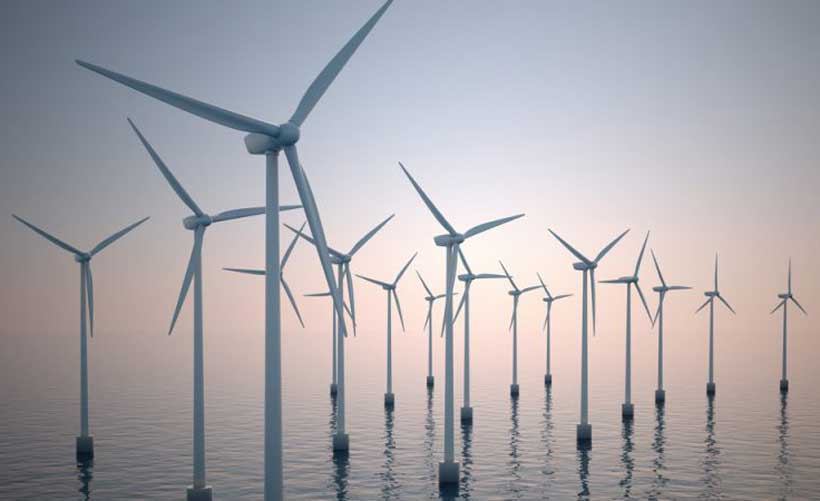 Asia could grow its share of installed capacity for onshore wind from 230 Gigawatt (GW) in 2018 to over 2600 GW by 2050, a new report by the International Renewable Energy Agency (IRENA) finds. By that time, the region would become a global leader in wind, accounting for more than 50 per cent of all onshore and over 60 per cent of all offshore wind capacity installed globally.
According to the "Future of Wind" published at China Wind Power in Beijing today, global wind power could rise ten-fold reaching over 6000 GW by 2050. By midcentury, wind could cover one third of global power needs and – combined with electrification – deliver a quarter of the energy-related carbon emission reductions needed to meet the Paris climate targets. To reach this objective, onshore and offshore wind capacity will need to increase four-fold and ten-fold respectively every year compared to today.
"With renewables, it's possible to achieve a climate-safe future," said IRENA's Director-General Francesco La Camera. "Low-cost renewable energy technologies like wind power are readily-available today, representing the most effective and immediate solution for reducing carbon emissions. Our roadmap for a global energy transformation to 2050 shows that it is technically and economically feasible to ensure a climate-safe, sustainable energy future. Unlocking global wind energy potential will be particularly important. In fact, wind energy could be the largest single source of power generation by mid-century under this path. This would not only enable us to meet climate goals, but it would also boost economic growth and create jobs, thereby accelerating sustainable development."
The global wind industry could become a veritable job motor, employing over 3.7 million people by 2030 and more than 6 million people by 2050, IRENA's new report finds. These figures are respectively nearly three times higher and five times higher than the slightly over one million jobs in 2018. Sound industrial and labour policies that build upon and strengthen domestic supply chains can enable income and employment growth by leveraging existing economic activities in support of wind industry development.
But to accelerate the growth of global wind power over the coming decades, scaling up investments will be key. On average, global annual investment in onshore wind must increase from today USD 67 billion to 211 billion in 2050. For offshore wind, global average annual investments would need to increase from USD 19 billion to 100 billion in 2050.
Statistical highlights:
Asia would account for more than 50% of global onshore wind power installations by 2050, followed by North America (23%) and Europe (10%). For offshore, Asia would cover more than 60% of global installations, followed by Europe (22%) and North America (16%).
Within Asia, China would take the lead with 2525 GW of installed onshore and offshore wind capacity by 2050, followed by India (443 GW), Republic of Korea (78 GW) and South-East Asia (16 GW).
Globally, the levelised cost of electricity (LCOE) for onshore wind will continue to fall to 2-3 cents USD/kWh by 2050 compared to 6 cents USD/kWh in 2018. Costs of offshore wind will drop significantly to 3-7 cents USD/kWh by 2050 compared to 13 cents USD/kWh in 2018.
Wind turbine size for onshore applications will increase, from an average of 2.6 megawatts (MW) in 2018 to 4-5 MW for turbines commissioned by 2025. Offshore applications will likely increase to 15-20 MW in a decade or two. Floating wind farms could cover around 5-15% of the global offshore wind installed capacity (almost 1 000 GW) by 2050.
Read the full report "Future of Wind".
Global solar PV market set for spectacular growth over next 5 years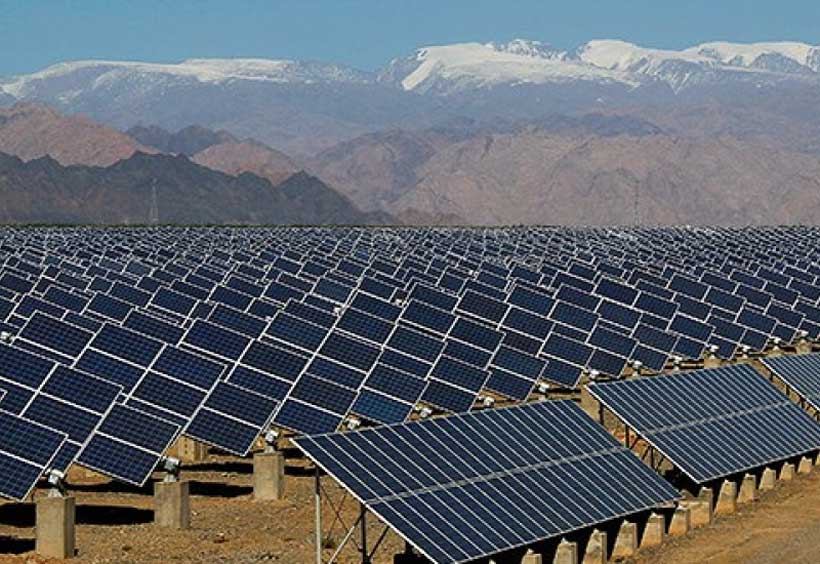 The installation of solar PV systems on homes, commercial buildings and industrial facilities is set to take off over the next five years, transforming the way electricity is generated and consumed, according to the International Energy Agency's latest renewable energy market forecast.
These applications – known collectively as distributed PV – are the focus of the IEA's Renewables 2019 market report, which was released today.
The report forecasts that the world's total renewable-based power capacity will grow by 50% between 2019 and 2024. This increase of 1,200 gigawatts – equivalent to the current total power capacity of the United States – is driven by cost reductions and concerted government policy efforts. Solar PV accounts for 60% of the rise. The share of renewables in global power generation is set to rise from 26% today to 30% in 2024.
The expected growth comes after renewable capacity additions stalled last year for the first time in almost two decades. The renewed expansion remains well below what is needed to meet global sustainable energy targets, however.
"Renewables are already the world's second largest source of electricity, but their deployment still needs to accelerate if we are to achieve long-term climate, air quality and energy access goals," said Dr Fatih Birol, the IEA's Executive Director.
The report highlights the three main challenges that need to be overcome to speed up the deployment of renewables: policy and regulatory uncertainty, high investment risks and system integration of wind and solar PV.
Distributed PV accounts for almost half of the growth in the overall solar PV market through 2024. Contrary to conventional wisdom, commercial and industrial applications rather than residential uses dominate distributed PV growth, accounting for three-quarters of new installations over the next five years. This is because economies of scale combined with better alignment of PV supply and electricity demand enable more self-consumption and bigger savings on electricity bills in the commercial and industrial sectors.
Still, the number of solar rooftop systems on homes is set to more than double to some 100 million by 2024, with the top markets on a per capita basis that year forecast to be Australia, Belgium, California, the Netherlands and Austria.
"As costs continue to fall, we have a growing incentive to ramp up the deployment of solar PV," said Dr Birol. The cost of generating electricity from distributed solar PV systems is already below retail electricity prices in most countries. The IEA forecasts that these costs will decline by a further 15% to 35% by 2024, making the technology more attractive and spurring adoption worldwide.
The report warns, however, that important policy and tariff reforms are needed to ensure distributed PV's growth is sustainable. Unmanaged growth could disrupt electricity markets by raising system costs, challenging the grid integration of renewables and reducing the revenues of network operators. By reforming retail tariffs and adapting policies, utilities and governments can attract investment in distributed PV while also securing enough revenues to pay for fixed network assets and ensuring that the cost burden is allocated fairly among all consumers.
"Distributed PV's potential is breathtaking, but its development needs to be well managed to balance the different interests of PV system owners, other consumers and energy and distribution companies," Dr Birol said. "The IEA is ready to advise governments on what is needed to take full advantage of this rapidly emerging technology without jeopardising electricity security."
According to the report's Accelerated Case, improving economics, policy support and more effective regulation could push distributed PV's global installed capacity above 600 GW by 2024, almost double Japan's total power capacity today. Yet this accelerated growth is still only 6% of distributed PV's technical potential based on total available rooftop area.
As in previous years, Renewables 2019 also offers forecasts for all sources of renewable energy. Renewable heat is set to expand by one-fifth between 2019 and 2024, driven by China, the European Union, India and the United States. The heat and power sectors become increasingly interconnected as renewable electricity used for heat rises by more than 40%. But overall, renewable heat potential remains vastly underexploited. The share of renewables in total heat demand is forecast to remain below 12% in 2024, calling for more ambitious targets and stronger policy support.
Biofuels currently represent some 90% of renewable energy in transport and their use is set to increase by 25% over the next five years. Growth is dominated by Asia, particularly China, and is driven by energy security and air pollution concerns. Despite the rapid expansion of electric vehicles, renewable electricity only accounts for one-tenth of renewable energy consumption in transport in 2024. And the share of renewables in total transport fuel demand still remains below 5%. The Accelerated Case sees renewables in transport growing by an additional 20% through 2024 on the assumption of higher quota levels and enhanced policy support that opens new markets in aviation and marine transport.