South American future from Obama to Trump
Due to Donald Trump's victory in the Presidential election this November North American foreign policy will experience radical changes. The new government creates hopes and fears. On the one hand, there is hope cooperation with Russia will be improved. On the other hand, peace dialogues with Iran are expected to worsen. However, international geopolitical equilibrium will have a different settlement.
The US has always influenced South American political history due to its geographical proximity and its economic interests. So how will Latin America be affected by Trump's foreign policy? Hilary Clinton was supposed to continue Obama's political strategy in the continent. But which heritage did Obama leave in South America?
Obama's inheritance
During the 2008 Presidential campaign, Barack Obama became famous worldwide because of his charm and great oratory skills. In his electoral platform there was a message of cooperation and peace to all Latin American governments. Obama's victory thus was celebrated by leftist Presidents in the entire continent. Lula – the former Brazilian President from 2002 to 2011 – said that Barack's election was a historical moment for the world, "In the same way that Brazil elected a metalworker (Lula himself), Bolivia an aboriginal (Evo Morales), Venezuela a (Hugo) Chavez and Paraguay a bishop (Fernando Lugo), I believe it will be an extraordinary thing if in the biggest economy in the world a black person (Barack Obama) is elected president." Also Chavez was optimistic about improving Venezuelan cooperation with the US.
Obama promised to improve North American partnership with South America based on multilateralism. But the opportunity to repair the relationship between Latin American countries and the US was already lost in 2009. In June 2009, the elected President of Honduras Manuel Zaleya was overthrown by a military coup. The US foreign office considered Zaleya as a dangerous leftist leader. Even though the OAS (Organization of American States) expelled Honduras after their break of constitutional order, Hilary Clinton, secretary state at the time, and President Obama pushed for new elections rather than asking for the return of Zaleya, the democratically elected President. US government immediately recognized the legitimacy of the new Lobio government in Honduras and it pressured other Latin countries to do the same. Clinton, when talking about Honduras coup, said "Now I didn't like the way it looked or the way they did it, but they had a strong argument that they had followed the constitution and the legal precedents." However, Hugo Llorens, the US ambassador in Honduras stated "Zelaya may have committed illegalities but there is no doubt that the military, supreme court and National Congress conspired on June 28 in what constituted an illegal and unconstitutional coup against the executive branch."
Obama's strategy in Honduras thus worsened the US relationship with Brazil and with all leftist parties in South America. Furthermore, the Colombian and US government signed an agreement on military cooperation in 2009 without consulting any other Latin American countries. American and Colombian economic and military alliance finds its roots since the 1990 with Plan for Colombia establishment. Former President Bill Clinton approved a massive military and economic aid initiative to fund Colombian struggle against drug cartels and left-wing insurgent groups. The aim of the plan was to supply Colombia with military training and military technologies to contrast violence in the country. The flow of money from the US government to Colombia has not stopped since then. Former President G.W. Bush and Obama maintained Plan for Colombia. According to the US Foreign Office, in 2012 the US allocated 644.304.766$ in Colombia. Breaking down the aid, we discover that 446.552.148$ were funds for military and security help. The tight relationship between the two countries is confirmed by the trade deal signed in 2011.
Obama was a strong sponsor of the peace dialogue between the FARC and Santos government. He even promised to increase American economic aid in Colombia of 450 million of dollars. Even though Obama was not personally involved in the discussion of the peace agreement in Colombia, he has started a process of normalization with Cuba. The US and Cuba has not had diplomatic relations since the 1960s. After the communist revolution in the country, the US imposed a trade embargo against Cuba. Obama's plan was to improve Cuban and American relations by reviewing Cuba as a state sponsor of terrorism and by ending the economic embargo. After formal talks, American Congress will be called to vote for the official revocation of the embargo. The new course, however, was not just due to Obama's effort. The role of the former Pope Benedict XVI and Pope Francis was fundamental to foster peace between the two countries. Regardless the fact that it was a multilateral effort, the improvement of Cuban and American relations has been the most considerable heritage of Obama's presidency in South America.
Obama has not been able to improve the precarious diplomatic relationship whit Venezuela and Ecuador. Even if the US is the largest trading partner of Venezuela, US governments have not sent Ambassadors in the Latin country since 2006. Their diplomatic relations are now extremely tense. Maduro accused US governments of imperialism and of trying to defeat his government in Venezuela, while American diplomacy denounced human rights violations against Maduro's adversaries. The latter, instead, declared US Ambassador Persona non-grata in 2011 in response to the release of secret documents in which US diplomatists accused Ecuadorian President Correa to be corrupted. In the last months of 2015 Ecuador and the US re-established diplomatic relations. However, there is still a considerable tension between them. Guillaume Long, Ecuadorian foreign minister, said that he wanted to cooperate with the US but American governments needed to not interfere with internal political decisions in South America.
In the last eight years Brazilian and American relations have been problematic. After the disclosure of NSA secret reports on Brazil, former Brazilian President Dilma cancelled her official state visit in 2014. NSA was spying the conversations of top Brazilian managers and politics, even Dilma was recorded during her private calls. It appears, at least, unusual that US secret services were spying the establishment of a country which is a stable democracy and an American ally for the last thirty years. Obama's presidency had tense diplomatic relations also with Argentina and her former President Kirchner. Specifically, their conflict was about Argentinian default in 2014. American hedge funds, which bought cheap Argentinian bonds in 2001, were asking for a full pay out that Kirchner refused to provide.
Interestingly, both, Dilma and Kirchner, found themselves at the centre of scandals the last year. The former was indirectly involved in Petrobas investigation, the latter was accused to have covered Iranian responsibility on the terroristic attack which killed 84 people in Buenos Aires in 1994. With their defeat, Latin America is going through the end of the leftist season. The new Argentinian President, Mauricio Macri, has already endorsed his priority to mend relations with investors and big foreign groups. The new Brazilian President, Michel Temer, has already approved liberalizations on natural resources exploitation which will attract foreign investors in Brazil. The new courses in Brazil and Argentina seem to find North American support. Actually, Macri and Temer will be aiming to improve Argentinian and Brazilian economic and diplomatic cooperation with the US.
Eight years of Obama's presidency has left lights and shadows. On the one hand, he fostered normalization with Cuba and he played an important role in FARC's and the Colombian government's peace agreement. On the other hand, he was not able to radically change American relations with Latin countries. Obama promised to establish multilateral relations with South American countries failed. It cannot be identified a turning point in how Obama's governments interfere with internal political affairs of Latin countries.
Trump, uncertainty of US future
Trump has promised to radically change US foreign policy. However, it is unclear how he will do so. During his presidential campaign, he contradicted himself several times. Trump said that he would reduce America's intervention in the world. First of all, Trump's disengagement will alter US commitment to international organizations. NATO and the defence agreements with Japan and South Korea could experience a decrease of US military and financial dedication. In addition, the relationships with China and Iran seem to be critical factors in the international equilibrium. Trump criticized Obama's the Nuclear Deal with Iran, he could run away from the agreement and re-impose sanctions. His proposal to impose a 45% tariff on Chinese import would start an economic conflict with the Chinese government.
The South American continent does not seem to be a priority in the new President's agenda. Three main topics on Latin America dominated his electoral campaign:
(i)           According to Pew Hispanic Center, in 2014 there were 11. 7 million Mexican immigrants residing in the US and 6.5 million of them would be illegally living in the country. So when he promised that 11 million illegal immigrants would be deported, it was clear whom he was referring to. Trump even claimed that he would force the Mexican government to build a wall on the border between the US and Mexico. His economic plan for "making America great again" claimed to bring back manufacturing factories to the US. Trump said he would overtax North American companies which produce in Mexico. After having described Mexican immigrants as drug dealers, criminals and rapists, in August 2016 Trump officially met Mexican President Nieto. But there were no significant results from their conversation. Actually, while Trump said Niento agreed to pay for a wall on the border, the Mexican President posted a tweet to contradict Trump's claim.
(ii)          Trump is one of the few Republican leaders that support the process of normalizing relations between Cuba and the US. The President-elected is said to agree with the "Cuban Thaw", however, he argues that the US could have made a better deal. In this case, uncertainty about the future of Cuba-US relations is driven by the fact that the majority of the Republic party does not support the normalization of Cuban and North American relations.
(iii)         Even thought Nicholas Maduro, President of Venezuela, recently stated to hope for improving his relations with the US in Trump presidency, few days ago he called Trump a bandit. During his campaign, Trump was not friendly to Maduro, he said that "Venezuelans are good people, but they have been horribly damaged by the socialists in Venezuela and the next president of the United States must show solidarity with all the oppressed people in the hemisphere."   Even if Trump does not believe in "exporting democracy", it is unclear how he will work to improve US relations with Venezuela.
It is not clear what Trump's presidency will mean for American and Latin countries relations, Trump is still a mystery. Obama's presidency instead was an unsuccessful hope that the US would have been able to establish multilateral forms of cooperation with Latin American countries.
The Battle for the Essence of the Democratic Party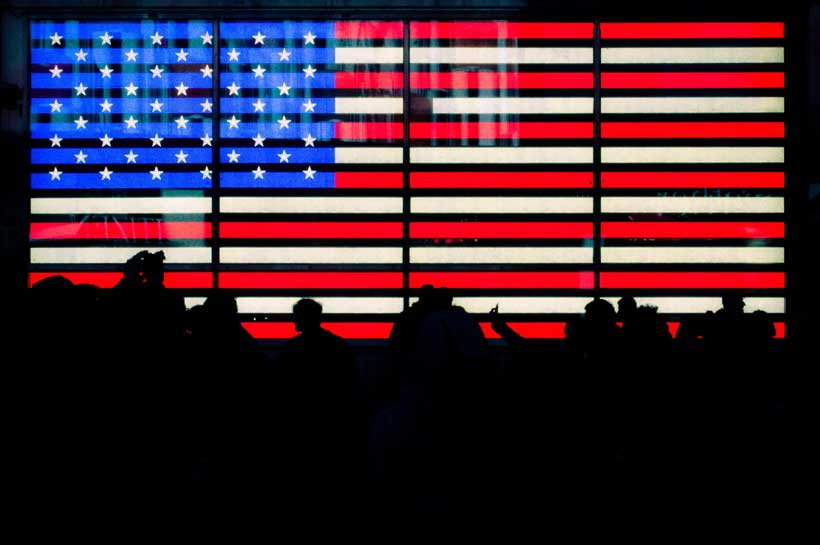 When President Trump fired defense secretary Mark Esper and cybersecurity chief Christopher Krebs just days after the elections, the President set a new integrity litmus test. He was clearly cleaning his circle of those who could stand up to him on the big stuff, such as not sending troops on the Black Lives Matters protesters or not pronouncing the elections rigged. In the meantime, Trump was showing the American public who he still considered loyal by not firing them by keeping the agency chiefs who stayed at least somewhere in the middle.
In the new Biden era, being fired by Trump will be considered the new badge of honor, an integrity stamp of a sort. Despite talk of firing FBI Director Christopher Wray and CIA Director Gina Haspel, Trump has not taken the decision, yet, and there surely must be a reason for it. To paraphrase Trump's infamous McCain quote, I like those who were fired by Trump, not those who were not fired by Trump. This is now the new integrity litmus test.
In May 2020, I was amidst my campaign for UN Special Rapporteur on freedom of speech as one of the top finalists, when in an interview on Bulgaria on Air I called the Trump Administration's and the US authorities' treatment of the media and the protestors during the Black Lives Matter crackdown "despicable". I was set on going after the Trump Administration and the US authorities if I had the chance to win the UN mandate on freedom of speech. And I had no plans for going easy on anyone.
There is something profoundly wrong with the US authorities, if instead of going after the crimes, they willingly choose to go after those that have a reaction against the crimes, outraged by crime impunity.
US agencies who "just don't get it" have to be defunded. And that brings us exactly to the discussion on the future of the heart, soul and essence of the Democratic Party.
The Democratic party has never been about appealing to the middle in order to be liked or about maintaining some kind of lowest common denominator to make sure that no one got offended. The Party has always been about equality and social justice, housing some of the most bad-ass status-quo shakers — not those that wanted to make sure that rich abusers stayed comfortable, racists were not inconvinienced, or abuse of military power for some illusive common good that served only those in power went unchecked. This is the party that offends and has offended throughout the decades to shake the status quo. This is why it is shameful that veterans in the Democratic Party have tried to shame Congresswoman Alexandria Ocasio-Cortez and others who have run and won their mandates on classical Democratic Party values.
Civil rights movement defenders in the black marches never said: "let's have a march but let's do it only on the pavement not to inconvinience cars". They took the whole street.
When I worked for Congressman Bill Delahunt, the Chairman of the House Sub-committee on International Organizations, Human Rights and Oversight, representing 10th congressional district of Massachusetts, some 14 years ago, we did not say that torture by the CIA and the CIA extrajudicial rendition flights were okay but not too much, in order to appeal to the center. We would say that torture is unacceptable, that America can do better than that.
Social justice and equality are uncomfortable. Rights are defended and guarded. They are never simply given. As an example from the other side of the aisle, when Republican President Eisenhower sent the troops on Little Rock to enforce black kids' right to attend school just like any other kid — what Brown vs Board of Education reaffirmed in order to end racial segregation exactly 30 years before the day I was born — Eisenhower did not aim for troops to only show up and waive at the crowds. The soldiers took the black kids by the hand and walked them straight in the school, in the face of hundreds of racist opponents — not trying to please them.
Defending rights takes grit and courage. And some US agencies will never really get it unless their budgets are cut and they are all actually pressed up against the wall — to change unwillingly, forcably and through the trivial but always effective use of financial pressure.
FBI Deputy Director David Bowdich's reaction to the Black Lives Matters protests at the time when I was running for UN Special Rapporteur on freedom of speech this year was that it is the protesters that should be arrested under an outdated rackateering law from the 1940s — not the murdering cops. A memo leaked to the New York Times showed that Mr Bowdich considered the social justice movement "a national crisis" comparable to 9/11. The hundreds of thousands of people mourning and marching across the country, unified by the simple thought that no life should be taken lighly, for nothing, were actually similar to terrorists in the eyes of the FBI who wanted to charge them as racketeers.
It is that kind of injustices and human rights infringements that I would have stood up against as UN Special Rapporteur on freedom of speech, as witnessed by the outrage and intentions, expressed in my May media appearances. I claimed back then that it is precisely in times of crises that rights are tested and defended. The United States is no exception. The US government is bound by international human rights law standards and no interpretation by second-rate lawyers loyal to the Trump Administration, comparing social justice protesters to racketeers and terrorists, can change that. International voices such as myself and others are here to make sure that US authorities do not forget their international human rights legal obligations.
America has a long way to go to recover from the damage that Trump and his cronies spread across the various US agencies have done to democratic principles and human rights. The Trump institutional capture of key agencies such as the FBI and the CIA, let alone DOJ, has lead the country into a downward spiral.
US authorities will not learn unless their actual day-to-day, functional survival is put on the line. People do not get it otherwise. This is why I fully support AOC and others in their defunding efforts, which are considered by many as controversial, extreme, out there and even dangerous, but in reality are simply the only effective way to fight institutionalized racism within the FBI, the police and other law enforcement agencies. "There is nothing radical about moral clarity", to repeat AOC's simple, yet powerful assertion. The comfortable, lowest common denominator parts of the Democratic Party need to wake up and realize that it is the Black Lives movement that got Joe Biden and the rest of the party across the finish line in November. And this precisely will be at the heart of the battle for the essence of the Democratic Party over the next four years.
Why are some Muslims, from India to the U.S Voting against their Natural Allies
Recent national elections in the U.S. and regional elections in India have presented an interesting conundrum. The numbers show that some Muslims, are voting in a counter-intuitive fashion. Given the rise of Islamophobia and right-wing religious nationalism, both in the U.S. and in India, one would surmise that Muslims would vote overwhelmingly to the left of center. But both, in India and in the U.S., many Muslims have however chosen to send a message to the center-left – your sympathetic rhetoric and your verbal condemnations of Islamophobia is not enough, we want to see concrete policies that improve our political and economic conditions. Neither the promises of Joe Biden, nor the fear of Hindu-nationalism is influencing their vote. These Muslims are, for sure, in a minority albeit a growing one. Politicians on the center-left may ignore them at their own peril.

In the U.S.
In the U.S., President-Elect Joe Biden's campaign outreach to Muslims went far beyond that of any presidential candidate in the past. Biden's campaign had a manifesto for American Muslims and a designated outreach person. Biden spoke at Muslim conventions and even quoted from Islamic scripture. He dropped an "inshallah" in the debates. Biden promised to end the so called 'Muslim-Ban' on day one and has repeatedly condemned Islamophobia. Biden spoke up for Uyghur Muslims in China and Kashmiris in India and has opposed the annexation of West Bank. He has promised to resume relations with the Palestinians and restore aid to them. Even Imran Khan, the PM of Pakistan, a self-proclaimed champion of Muslims, does not have such an impressive pro-Muslim curriculum vitae, he has repeatedly refused to speak up for the Uyghurs.
While a majority of American Muslims campaigned very aggressively for the Biden-Harris ticket and raised millions of dollars for the Democrats, the exit polls indicate that only 69% of American Muslims voted for them. On the face value that is a huge win, but if you look at in comparison to the past it is troubling. Despite the fact that Biden went far beyond any other candidate in his outreach to Muslims, and the Islamophobia of President Trump is well documented, Biden has garnered the least percentage of votes by a Democratic presidential candidate in the last four elections according to exit polls conducted by the Council on American Islamic Relations.
A possible explanation for this relatively weak performance is that, for some Muslims his "iron-clad" support for Israel and his willingness to work with pro-Hindutva operatives in the U.S., make his opposition to Islamophobia sound less credible. Words are not enough. If his electoral promises do not actually translate into actual policies, one can expect further decline in Muslim support for Democrats. American Muslims are a rapidly growing and politically engaged community that is over represented in swing states.
A closer reading of the exit polls suggest that things are worse than they seem. The exit polls show that while 17% American Muslims voted for Trump (up from 13% in 2016), 11% declined to reveal who they voted for. It is possible that they lean heavily towards Trump, hence the secrecy. That would mean that in spite of all his Islamophobic rhetoric, Trump may have doubled his support among American Muslims. One Trump supporter told me he voted for Trump because Trump did not invade a single Muslim country in four years unlike Biden who supported the invasion of Iraq.
| | | |
| --- | --- | --- |
| Year | Candidate | Muslim Vote |
| 2008 | Barack Obama | 88% |
| 2012 | Barack Obama | 85% |
| 2016 | Hillary Clinton | 74% |
| 2020 | Joe Biden | 69% |
In Bihar
The recent elections in Bihar has an interesting story to tell. The state is clearly polarizing as most gains have been made by parties on the extremities. Prime minister Modi's right-wing Bhartiya Janata Party (BJP) went from winning 53 wins in the 2015 elections to winning 74 of the 243 seats in 2020. A significant swing in favor of Hindutva ideology. The Communist Party (CPI-ML) gained 9 seats, it had 3 seats in 2015 to 12 seats in 2020. The communist parties combined had a 400% increase, they went from 4 to 16 seats. The parties in decline are the so-called secular centrist parties. The Rastriya Janata Dal (RJD) which is the biggest single party in the state lost five seats (80-75) and the Indian National Congress (INC), the grand old party of India, also lost ground (27-19).
Clearly the secular center is shrinking. The biggest surprise of the elections was the performance of Asaduddin Owaisi's All Indian MajlisIttehadul Muslimeen (AIMIM), a Muslim party, which in the past five years has gone from 0-5 seats. The Majlis won in predominantly Muslim area of Seemanchal and is being accused by commentators of stealing the secular vote away from secular parties. Some are describing Majlis as BJP's B-Team.
It is interesting that now in Indian politics, the code for Muslim vote is 'the secular vote'. Indian Muslims are now the last line of defense for the rather rapidly shriveling secular space. The criticism of Owaisi and the Majlis for denting the prospects of secular parties in Bihar is both misplaced and inaccurate. The question that is important is not why Owaisi's Majlis, a party historically based in Hyderabad (South India) is contesting elections so far in the North of India. The key question is why are Muslims in Bihar voting for Majlis? A party that has no record of governance in their region.
In a speech months before the elections, Owaisi predicted a tectonic shift in Seemanchal's politics and he said that it was coming because of the profound injustices and inequities that plague Muslims of that region. If secular parties that have governed the state for decades had delivered good governance to Muslims, Owaisi would have stayed at home.
Muslim Disillusionment
Muslims are increasingly disillusioned by secular and left politicians. Islamophobia was on the rise even before Trump became President and 37% of American Muslims, pre-covid pandemic, were found hovering near the poverty line. There is much discontent. I think just as 17-25% American Muslims voted for Trump rejecting the centrist politics of Democrats – many Muslims in Bihar too are frustrated by the failure of secular parties to improve their material condition. The region of Bihar where Owaisi's party won five seats is the poorest and infrastructurally the least developed area of the state. Voting for secular parties for decades did not help them much. They have been voting without hope. They too are tired of the lip service.
Muslims of Bihar are fortunate that they have an alternative in Majlis and they are able to reject both Indian secularists and Hindu nationalists unlike some American Muslims who feel that they are stuck between Republicans who are Islamophobic and Democrats who promise much but deliver little. The minority of Muslims who appear to be voting counter intuitively, seemingly against their own interests, either for Donald Trump in the U.S. or the Majlis in Bihar, are clearly sending a signal to secular politicians – do not take our vote for granted, you need to earn our vote.
The center-left may be a natural ally of Muslims, but if it does not deliver for Muslims, they may lose their vote in ever increasing numbers.
Which Coronavirus Policies Succeed, And Which Fail: N.Y. Times Analysis Confirms Mine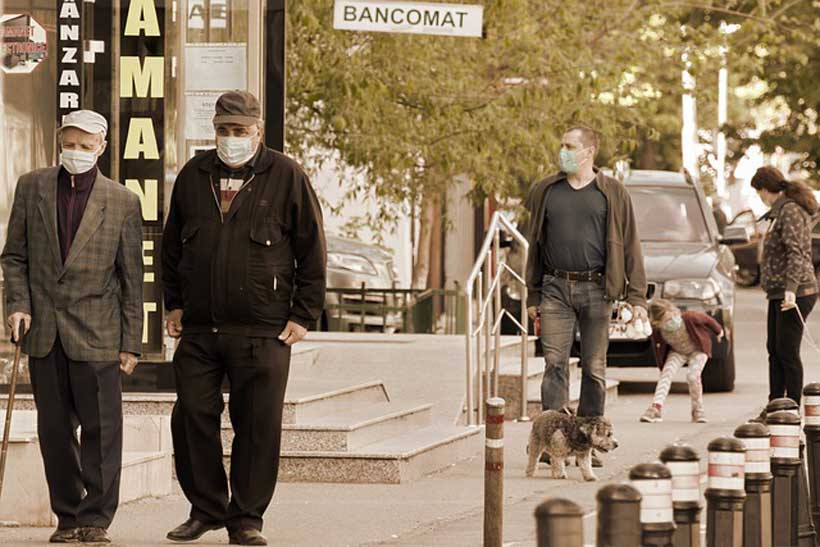 According to an analysis by and in the New York Times on November 18th, which is headlined "States That Imposed Few Restrictions Now Have the Worst Outbreaks", "Coronavirus cases are rising in almost every U.S. state. But the surge is worst now in places where leaders neglected to keep up forceful virus containment efforts or failed to implement basic measures like mask mandates in the first place, according to a New York Times analysis of data from the University of Oxford."
At Strategic Culture, on May 21, I had published my own analysis, which was based upon tracking the data globally and within countries, and within the various states of the United States, which analysis concluded that countries (and states) which apply the least-stringent regulations in order to keep as low as possible the spread of the virus are failing the most to contain or limit that spread. I labelled those the "libertarian" countries, and I noted that what I called the "socialist" countries — the nations which were the most strictly imposing scientifically confirmed regulations in order to keep those numbers down — were having the best success at limiting the spread of this virus. My study was global, and its headline was "Ideology and Coronavirus". Unlike the Times article, I was forthright about the ideological implications of the coronavirus data — because those implications are vastly important. (The handling of this pandemic is providing reams of data that test the effectiveness of the various locales' predominant ideology at dealing with a global life-or-death years-long public-health emergency in regions throughout the world. This is like a global laboratory experiment testing the two opposite ideologies: libertarianism, which is against government regulation, versus socialism, which applies government regulation. No government is purely one or the other, but those are the two poles.)
The analysis in the Times article shows a chart, and represents on it almost all of the states, as dots that indicate both the amount of regulation which has been applied, and the lowness of the infection-rate which has resulted; and, at the upper left corner on it, are the two Dakotas, as "Weak recent containment measures and many cases," while at the bottom rightmost corner is Hawaii as "Strict measures and fewer cases."
The Times chart is showing, only locally within the United States, during just the past few weeks, what my analyses had shown, regarding not only the international and longer-term data, but also within the United States itself and recently, not only longer-term and internationally. One of my articles, on November 1st and titled "The Highest Covid-Infection-Rate States", showed the infection-rate for all 50 states, and noted that, "In 2016, the top 17 [the states with the highest rates of this infection in 2020] voted for Trump, and the bottom 5 voted for Clinton. All but 3 of the top 24 voted for Trump, but from numbers 25 to 45, there was a political mixture. The highest infection-rate state, North Dakota, has a Covid-19 infection-rate that is 14.6 times higher than the lowest Covid-19 infection-rate state, Vermont." Of course, the Republican Party (Trump's Party) is the more libertarian Party, and the Democratic Party (Clinton's Party) is the more socialist (though actually just as totalitarian) of the two Parties. (Both Parties represent only their billionaires, who also own and control the media; and this is the way that America's aristocracy controls the Government. For example, the very pro-Democratic-Party website PoliticalWire quoted from and linked to the NYT's article, but always fails to include any of mine, because I am critical against both Parties. Truly independent news-media are almost non-existent in the United States.)
Whereas the Times's chart of "Avg. new cases per 100,000" failed to include Vermont, Vermont is the state that has, for the longest time, been among the best three on not only cases per million but also deaths per million, from this virus, and substantially better even than Hawaii, and both states are among the two or three that in recent decades have been the strongest for Democratic candidates, and the weakest for Republican candidates. However, Vermont especially is politically independent, and, so, it has a Republican Governor, Phil Scott, whose record on containing this virus has been the best in the nation; and he was just re-elected in a landslide, 69% of the votes (largely because of this terrific record). Right now, however, the number of daily new cases has shot up suddenly about fivefold in just the past week; so, Phil Scott's record is in jeopardy. If that surge quickly ends, then he could become the strongest Republican to run against Kamala Harris or Joe Biden in 2024. He would not only receive almost all Republican votes (since that's his Party), but also at least a third of Democratic votes, and almost all independent votes. However, this doesn't necessarily mean that he would be the likeliest to win the Republican nomination, because (just as is true about the Democratic Party) that Party's billionaires will be making that choice. (It was blatantly true also with regard to Biden and Harris.) This epidemic will be a major political challenge both in 2022 and in 2024. Anyone who wants to see Governor Scott's press conferences regarding this crisis, so as to know precisely what his coronavirus-policies have been, can see them here. His November 20th press conference is here. He and his governing team receive and answer there many intelligent questions, so that the policies which have led to the best results in America are amply explained there.
On November 16th in South Dakota (and then repeated nationally on National Public Radio on November 20th), reporter Seth Tupper headlined "Two States, Different Paths: Vermont Keeps Virus Low While Rivaling SD's Economy" and provided a thorough report, including graphs of infection-rates over time, comparing two states, South Dakota, which has the nation's second-highest infection-rate (after only North Dakota's 9%) of 7.8%, versus Vermont, which has the nation's lowest infection-rate, of only 0.5% — one-fifteenth as high. Tupper explained the different policies that the Governors of those two states had applied, and how those policies produced vastly different results for the infection-rates and the death-rates in their states' populations, but only moderately higher increase in unemployment in Vermont than in South Dakota, which at the peak in April had reached 16% unemployment in Vermont, versus only 10% peak in South Dakota; and, by the time of August, both states had nearly identical low unemployment-rates. Whereas the death-rates from the disease soared around a thousand fold, between April and November, in South Dakota, the death-rate remained virtually flat, almost no increase, in Vermont, throughout that entire period. However, both states were now experiencing soaring infection-rates during the current, second, wave of the epidemic.
Author's note: first posted at Strategic Culture