Africa: Russia's strategy and global competitors
Undoubtedly, Africa's fast economic growth and development, at least during the past decade, has attracted external countries including the United Kingdom, Netherlands, India, Canada, South Africa, China, the United States, Germany, and France.
Russia is steadily making efforts to penetrate African countries. But experts have argued that while focusing on building positive and genuine economic relationships, Russia has to cooperate on or compete for investment projects with foreign players in Africa.
And as Africa's emerging and frontier markets gather pace, what other implications and opportunities this present for foreign countries looking for possible investment in the sub-Saharan African region?
Cooperation or Competition
David Shinn, an adjunct professor in the Elliott School of International Affairs and a former U.S. Ambassador to Ethiopia, explains that most business interaction usually involves competition, the private sector is proportionally much more important in India, Brazil, and South Africa than is the case in China and Russia.
At the same time, companies from two different BRICS' member countries can team up in their effort to win a contract or start a business in Africa. The area where there is more likely to be cooperation is foreign aid. China and Brazil have been cooperating on agricultural research in Africa. Theoretically, all BRICS' members, including Russia, could cooperate on a development project financed by two or more BRICS' members.
Shinn believes that the BRICS have strategic differences that will complicate a unified approach in Africa. Each BRICS' member country has its own interests in Africa. Each one has a different development model and political system.
Keir Giles, an associate fellow on the Russia and Eurasia Program at Chatham House (Royal Institute for International Affairs) in London, says that in many ways, Russia seems like the odd man out in the BRICS group. But with this emphasis from Moscow on finding alliances and alternative political fora, it's very much in Russia's interests to foster those relationships and present BRICS as a cohesive bloc.
In terms of interests in Africa, Russia is handicapped by having been absent from the game during the two decades when China has forged ahead with investments and presence. China has been a lot more proactive than Russia, driven in part by China's requirement for resources. However, natural resources are just the tip of the iceberg, and Chinese companies have strategically embraced Africa as a real market in retail business, construction, consumer goods and many other sectors. The increasing number of foreign players has spurred keen competition.
"The problem remains that there are whole sectors of the economy where Russia is simply irrelevant – to take the most obvious example, consumer goods – and so their engagement will always be dwarfed by China," Giles observes in his comment to a recent media query. "There are some more fundamental problems which Russia would need to overcome to boost its trade turnover with the region. The majority of this vast amount of trade with China simply cannot be competed with by Russia."
Ian Taylor, a professor from University of St. Andrews in Scotland, says that Russia has minimal interest in Africa. Russia's outward investment is dominated by large resource-based corporations that seek to gain greater access to the African market of fuel, energy and metallurgy, and expand Russian investment flows to Africa but despite a slight upsurge in interest in trade with Africa, it might be said that still, Russia has no concrete foreign policy toward the continent and is outpaced by the other BRICS states.
"Moreover, I don't see BRICS as a cohesive group beyond the summits and so it is difficult to think of them working together for specific policies in Africa. The various companies and corporations from the BRICS countries compete individually against each other," according to Taylor.
Prioritizing Strategies or Taking Risks
Africa, which consists of 54 states, to many experts and investors, is the last frontier. It is the last frontier because it has a huge natural resources still untapped, all kinds of emerging business opportunities and constantly growing consumer market due to the increasing population. It has currently become a new business field for global players.
But, Russia craving to be a powerhouse is comparatively missing out! "The most conspicuous aspect of Russia's involvement in Africa is its absence," says John Endres, chief executive officer of Good Governance Africa from South Africa, adding that "whereas the Soviet Union was quite extensively engaged in Africa, Russia has almost entirely abandoned the field to other foreign players during the past two decades."
Besides other factors hindering Russia's move to Africa, Maxim Matusevich, director of the Russian and East European Studies program at Seton Hall University in New Jersey, says it seems that there are few areas of mutual economic interest between the Russian Federation and sub-Saharan African states. Ironically, many African nations suffer from the same affliction that has negatively impacted western investments in Russia: unfriendly investment climate/s/, unpredictable and capricious regimes, rapacious elites and a lack of rule of law.
Notwithstanding some of the pessimistic and critical positions of experts, a number of foreign players have admirable success stories. Brazil, India and China are very visible on the continent, but can they also have a meaningful unified BRICS foreign policy in Africa? Foreign players have their individual interests and varying investment directions.
Some experts still argue that it is never too late for Russia to enter the business game but what it requires is to move away from old Soviet stereotypes, prioritize corporate projects and adopt a new policy strategy for the continent – a market of some 350 million middle-class Africans.
Of course, Russia has to risk by investing and recognizing the importance of cooperation on key potential investment issues and to work closely with African leaders on the challenges and opportunities on the continent, Andy Kwawukume, an independent policy expert told me from London, noting that Russians have been trying to re-stage a come-back over the past few years, which was a commendable step forward.
Kwawukume, a Norwagian trained graduate, pointed out that "there is enough room and gaps in Africa for Russians to fill too, in a meaningful way, which could benefit all parties involved. The poor and low level of infrastructural development in Africa constitutes a huge business for Russian construction companies to step in. Energy is another sector Russians could help in developing."
Over the past few years, business summits have become increasingly common and interactive platform for dialoguing, that Russian officials should consider using its Russian trained African graduates as bridges to stimulate business cooperation. Really, what Russia needs is a multi-layered agenda for Africa.
Institutional Approach
Russia and others in the BRICS would like to see larger power centers emerge to offer an alternative to that Western dominated construct, and that is reasonable enough. "As a unified BRICS approach to Africa, especially terms of investment and business? I doubt it. I suspect the only unified stance would be one supporting non-interference in its domestic affairs. This means that individual BRICS member states would prefer to identify and negotiate for business taking into cognisance of its own interests," according to Charles Robertson, chief economist at Renaissance Capital, an investment company.
Dr. Igho Natufe, a research professor at the Center for Studies of Russian-African Relations and Foreign Policy of African Countries, whose book "Russian Foreign Policy in Search of Lost Influence" published recently, explained that for foreign players or investors, for example China or India, there must be a clear understanding regarding the scope of such a cooperation. Until then, there would be more competition than cooperation among these potential foreign investors for development infrastructure projects and business spheres in Africa.
"Even between China and South Africa, both members of BRICS, we have observed fierce competition on consumer goods market in South Africa. It is doubtful if Russia is able to compete with China or India in Africa, given Russia's ill-defined strategy on business relations with Africa and its current economic changes," Natufe told me in an interview comment by email.
Arguably, he pointed out that, China has established the benchmark on how to construct business relations in Africa. The annual China-Africa summit at the heads of state level is unrivalled among member-states of BRICS. This is demonstrated by the frequent business and political meetings between Chinese leaders and their African counterparts. No other member of BRICS, including Russia, has been able to replicate China's institutional structures in dealing with Africa. In fact, it can be argued that China gives BRICS a level of respectability in Africa.
Ojijo Al Pascal, an Ugandan lawyer and business consultant based in Dar es Salaam, Tanzania in East Africa suggested that "Russia needs to have its own projects, in fact, mega or corporate projects. And it should have them in strategic areas, and strategically." Russia, in essence, could use it's history of electrifying the Soviet rural areas to help Africa. And it could promote the establishment of manufacturing hubs, mega projects, for its technologies and mutually beneficial spheres cooperating with other countries in Africa.
Al Pascal says that India is already in Africa, so is China. And South Africa is in car manufacturing industry, energy, agriculture and telecommunications. He also says that Russia needs to go alone as a new frontier for its ideological show of might against the West and European Union. Vladimir Putin needs to visit Africa, and engage the African youth and business community, like U.S. President Barack Obama and a few other leaders have done during the past few years.
Role of Financial Institutions
Russian financial institutions have shown high interest in helping to raise the economic and business profiles both ways, Russian business in Africa and African business in Russia. For example, Eximbank of Russia has expressed its readiness to take advantage of huge opportunities and existing growth potential in both regions and is always open for a dialogue and discussion of projects of various degree of complexity.
Dmitry Golovanov, chairman of the Management Board of Eximbank of Russia, advocates for an increased partnership between Russia and African countries, reaffirms the desire to continue developing business dialogue with interested companies in efforts to pursue active involvement in international programmes and projects for Africa.
Besides, the bank is ready for joint implementation of projects in the area of infrastructural development and that will positively influence development of contracts between Russian and African companies.
In a nutshell, nearly all the experts interviewed for this article have unreservedly acknowledged that most African governments, in recent years, have continously been introducing adequate measures, including legislation, healthy for investment and business. Information on all these are available, in any form, from government network sources.
In addition, they explained that many foreign countries, notably, the United States, European Union members, China, India and Japan, have effectively used their institutional structures, have regularly made financial commitments and have adopted strategies in pursuit of their key economic policy goals and interests in Africa. Thus, to cooperate or compete depends on the choice of individual external country looking to the next frontier to pursue business opportunities and invest in infrastructure development across Africa.
Gender Equality at the Expense of Democracy in Africa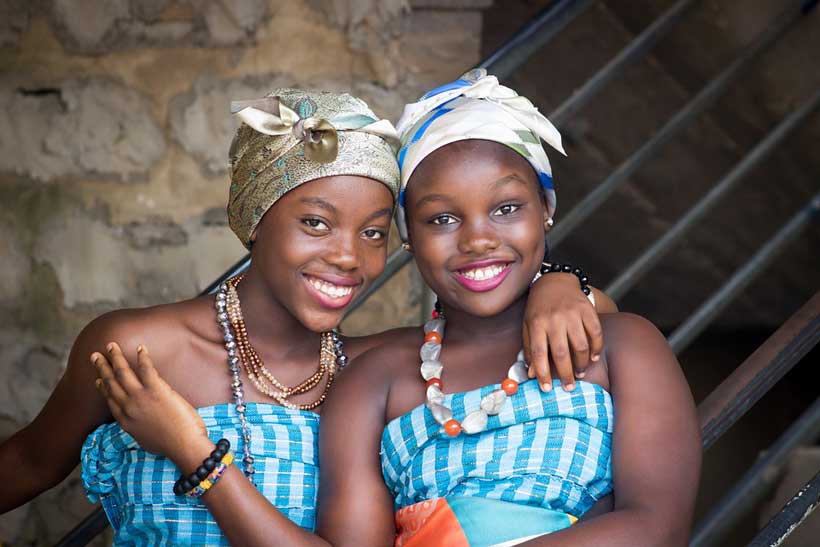 At a first glance, the Transitional Charter released by the Comité national du rassemblement et du développement (CNRD), the junta that led a military coup in Guinea in September, seems like a small win for Guinean women. The charter stipulates that the National Transitional Council must be composed of at least 30% women members. This would constitute notable progress in political representation for Guinean women. Despite a May 2019 law mandating that parties submit electoral lists with equal men and women candidates, women won less than 17% of seats in Guinea's National Assembly in the March 2020 elections.
However, such gender initiatives cannot be analyzed in a vacuum. While the CNRD's resolve to include women in Guinea's transition is laudable, it should not distract from the patently undemocratic direction the junta has taken the country. This will ultimately produce worse outcomes for women that a quota cannot offset. The rights of Guinean women will be better protected and promoted under a strong, well-entrenched, citizen-centered democracy than by any other form of government, even one that is gender inclusive.
The CNRD's strategy is not new – leaders often promote gender initiatives as a tool to gain goodwill from the international community and to temper criticism of democratic backsliding or authoritarianism. The conflation of gender equality with human rights and democratic norms and values allows authoritarian leaders to point to indications of women's political representation as evidence of democracy. This placates potential critics while they silence detractors, rig elections, and consolidate power.
The archetype of this practice is Rwanda, where President Paul Kagame's actions over his 21 years in power have garnered the country praise as a "feminist fantasy." Yet while Kagame receives praise for moves like appointing a 52 percent female cabinet, his government is cracking down on opposition and dissent, including the arrest of Diane Rwigara, a vocal critic of Kagame's who was disqualified from running in the 2017 presidential election.
Even Rwanda's 62 percent female Chamber of Deputies, a much-cited data point on a continent where women hold an average of 25 percent of seats in national parliaments, has raised questions about the meaningful participation of women in politics. Rectifying historically-entrenched inequalities is not as simple as "add women and stir." In governance systems where ruling parties hold considerable power, they often manipulate gender quotas and reserved seats to further consolidate power by rewarding women party members and sympathizers who will support and push through reforms that allow for further repression.
Further examples dot the continent. Beninese President Patrice Talon has recently led a series of legal initiatives on women's rights, including legalizing abortion, a first in West Africa. Talon also established the Institut national de la femme (National Institute for Women), put forth a bill on gender-based violence, and was re-elected in 2021 on a ticket with a woman vice president Mariam Chabi Talata, the first to be elected to the newly created position. In addition, reforms under Benin's 2019 constitution add 24 new seats to the National Assembly that will be reserved for women. This suite of reforms follows a hotly contested presidential election in a period of elevated political tension, during which critics including Reckya Madougou, opposition candidate, and Gariya Saka, leader of the women's group Les Mamans du Benin (the Mothers of Benin), were arrested and remain in detention. Cameroonian President Paul Biya has also made commitments to increase women's representation in Parliament, and Uganda's President Yoweri Museveni recently appointed women as Vice President and Prime Minister.
Women lead better lives under strong, consolidated democracies because democracies are better able to provide for citizens' needs and interests than other forms of government. Dictatorships are associated with worse civil, economic, and political rights than democracies. Military coups undermine political institutions, promote political violence, can lead to a militarization of the state and increased chances of civil conflict. Democracies experience greater economic growth due to enhanced quality of governance. Democracies ultimately produce better outcomes for women's rights, freedoms, and quality of life than do discrete, piecemeal measures like quotas imposed in undemocratic systems of government.
The CNRD's gender quota is a positive step, but it remains a quota imposed by a military junta who took power after deposing an elected president. Guinea and other African countries' international partners should not allow the expedient gender initiatives taken by these leaders to cloud their responses to concerning developments that subvert democratic norms and institutions. The Economic Community of West Africa States (ECOWAS), the African Union (AU), France, and other stakeholders must ensure that Guinea swiftly begins its return to democracy in order to safeguard the rights and freedoms of Guinean women.
Furthermore, Guinea's path forward must involve comprehensive and intersectional gender equality initiatives that go beyond designating a small percentage of positions for women. After all, an increase in the number of women in positions of power does not necessarily translate to improved respect for women's rights and freedoms. In addition, changing gender roles without also changing gender norms could result in backlash against the women who dare to challenge these restrictive norms.
The steps taken by the CNRD in Guinea and other African leaders show that international norms are changing with regard to women's rights. Governments, even non-democratic and authoritarian ones, recognize that they can gain legitimacy with the trappings of gender equality. The international community must ensure that this legitimacy is contingent on the full and equal participation of women in all aspects of public and private life.
China will donate 1 billion covid-19 vaccines to Africa
Chinese President Xi Jinping during his keynote speech, via video link, at the opening ceremony of the Eighth Ministerial Conference of the Forum on China-Africa Cooperation (FOCAC) on November 29, 2021 said that China would donate 1 billion vaccines to Africa (600 million directly and 400 million through other sources). Xi made this commitment at a time when global concerns with regard to the spread of the Omicron covid variant which originated in South Africa have risen. Many countries have suspended flights to Southern African nations — Botswana, Eswatini, Lesotho, Mozambique, Namibia, South Africa, Zimbabwe, Malawi, Angola and/or Zambia – while others have imposed severe travel restrictions. Restrictions have also been imposed by certain countries on travellers from other countries where omicron variant cases have been detected.
The Chinese President also said that China will assist Africa through medical and health projects and also send its medical personnel.
The WHO which has designated the omicron variant as one of 'concern' has also been consistently flagging the low rate of vaccination in Africa. Figures clearly reiterate this point. Last month, the WHO Chief Tedros Adhanom Ghebreyesus in a media briefing pointed out, that out of the over 7 billion vaccines administered globally, 10 countries have received 70%. The WHO Chief said that while globally 40% of the population has received vaccines in Africa only 6% have been administered both doses of the vaccine.
The South African President Cyril Ramaphosa also underscored the point with regard to vaccine inequity. Said the South African President:
'Instead of prohibiting travel, the rich countries of the world need to support the efforts of developing economies to access and to manufacture enough vaccine doses for their people without delay'
WHO had also been critical of developed countries for going ahead with booster doses, while the more vulnerable in poorer countries had not even received the initial doses. The WHO Chief flagged this point last month in his media briefing pointing out that :
'Every day, six times more boosters are administered globally than primary doses in low-income countries. It makes no sense to give boosters to healthy adults, or to vaccinate children, when health workers, older people, and other high-risk groups around the world are still awaiting their first dose'
China- US rivalry and Africa
China had earlier sold 136 million vaccines to Africa and committed to donating 19 million vaccines (of these 107 million have been delivered and nearly 12 million are being delivered by the Covax initiative). US President, Joe Biden had also announced that the US would donate 17 million doses of the Johnson and Johnson (J &J) vaccine to the African Union in October 2021, and the US Secretary of State Antony Blinken during his visit to the region discussed the need for ramping up local vaccination production sites in Africa.
In recent years, China's economic linkages with Africa have consistently grown. The China Daily while highlighting this point in an editorial stated:
'China has been Africa's largest trade partner for 12 years in a row, and China-Africa trade hit a historical high of $185.2 billion in the first nine months of this year, up 38.2 percent year-on-year, while its investment in Africa was $2.59 billion, up 9.9 percent, surpassing that in 2019 before the pandemic'
China is also the largest bilateral lender to the African continent as a whole. There are a number of countries, such as Kenya, Djibouti and Nigeria which whose debts vis-à-vis China have become unsustainable. As a consequence, a number of African countries have been renegotiating their debts with China (many countries such as Ethiopia and Ghana have been calling for debt cancellations). During his address on November 29, Xi said that China was ready to waive debts, and would also work towards greater job creation in the African continent.
While African countries have begun to realize the pitfalls of being excessively dependent upon China, they do not have any alternative as such.
Apart from flagging the threats of China's model of engagement with developing countries, the US and other countries have not been able to provide any tangible alternatives (US has sought to further increase its outreach vis-à-vis Africa in recent years, and it seeks to increase economic engagement under the umbrella of the Indo-Pacific) . The decision to impose travel bans on African countries by many developed nations has also not gone down well with Africa.
Important for the global community to work together
While a number of countries, not just the US and China, have been paying greater importance to Africa in recent years as a result of its strategic and economic importance, it is imperative for the global community to work collectively for addressing the issue of vaccine inequity and ensuring that a substantial percentage of Africa's percentage is vaccinated. It is important that developed countries realize that there is a need to focus on long term measures and understand that short term steps and knee jerk reactions such as travel bans on countries will not suffice.
Q&A: Arguments for Advancing Russia-African Relations
As preparations are underway for the second Russia-Africa summit planned for 2022, African leaders, politicians, academic researchers and experts have been discussing several aspects of the current state of Russia-Africa relations. They, most often, compare it with a number of foreign countries notably China, the United States, European Union, India, France, Turkey, Japan, and South Korea that have held such gatherings in that format with Africa.
Some have convincingly argued that Russia has moved away from its low-key strategy to vigorous relations, as shown by the first symbolic Russia-Africa summit in the Black Sea city of Sochi in October 2019. Russia and Africa adopted a joint declaration, a comprehensive document that outlines the key objectives and necessary tasks that seek to raise assertively the entirety of relations to a new level.
Long before the summit, at least, during the past decade, several bilateral agreements between Russia and individual African countries were signed. Besides, memoranda of understanding, declaration of interests, pledges and promises dominated official speeches. On the other side, Russia is simply invisible in economic sectors in Africa, despite boasting of decades-old solid relations with the continent.
Undoubtedly, Africa is opening up new fields of opportunity. The creation of the African Continental Free Trade Area (AfCFTA) provides a unique and valuable opportunity for businesses to access an integrated African market of over 1.3 billion people with a GDP of over US$2.5 trillion. It aspires to connect all the regions of Africa, to deepen economic integration and to boost intra-African trade and investment.
Despite existing risks, challenges and threats, a number of external countries continue strengthening their economic footholds in Africa and contribute enormously towards the continent's efforts to achieve the Sustainable Development Goals (SDGs).
Russia has to upgrade or scale up its collaborative engagement with Africa. It has to consider seriously launching more public outreach programmes, especially working with civil society to change public perceptions and the private sector to strengthen its partnership with Africa. In order to achieve this, it has to surmount the challenges, take up the courage and work consistently with both private and public sectors and with an effective Action Plan.
In this exclusive interview with Steven Gruzd, Head of the African Governance and Diplomacy Programme at the at the South African Institute of International Affairs (SAIIA), discusses a few questions, highlights existing challenges and passionately offers some progressive suggestions regarding Russia-African relations.
Steven Gruzd also heads the Russia-Africa Research Programme initiated this year at SAIIA, South Africa's premier research institute on international issues. It is an independent, non-government think tank, with a long and proud history of providing thought leadership in Africa. Here are the interview excerpts:
What are your appreciations and fears for Russia returning to Africa?
Africa is becoming crowded, with many old and new actors actively involved on the continent. Apart from EU countries, China and the US, we have players such as Iran, Turkey, Israel, the UAE, Japan and others. So Russia's renewed interest in Africa does not happen in isolation. It, of course, seeks to build on Soviet-era ties, and several African leaders today studied in the USSR or the Soviet sphere of influence. Russia has tended to focus on niche areas such as weapons sales, nuclear energy and resource extraction, at a much smaller scale than China. Many leaders are welcoming the attention of Russia, but some remain wary of Russia's hidden motives and intentions. Russia's dealings are not transparent and open compared to China. The shadowy world of private military companies such as Russia's Wagner Group is causing concern in unstable countries like the CAR, Libya and Mali. So, in fact, there is a kind of mixed picture, sentiments and interpretations are also varied here.
How would you argue that Russia engages fairly in "competition for cooperation" in Africa?
Africa is a busy geopolitical arena, with many players operating. Russia has to compete against them, and distinctively remain focused its efforts. Russia welcomes diplomatic support from African countries, and unlike the West, it does not demand good governance or advocate for human rights reforms. Russia likes to portray itself as not interfering in local politics or judging African countries, even though there is mounting evidence that it has been involved in meddling in elections in Africa through disinformation, fake news and attempting to exploit fault lines in societies through social media.
Do you think, to some extent, Russia is fighting neo-colonial tendencies, as shown in Guinea, Mali, CAR and Sudan? Does it imply that Russia supports military leaders in Africa?
Russia uses the rhetoric of anti-colonialism in its engagement with Africa, and that it is fighting neo-colonialism from the West, especially in relations with their former colonies. It sees France as a threat to its interests especially in Francophone West Africa, the Maghreb and the Sahel. Russia has invested resources in developing French-language news media, and engages in anti-French media activity, including through social media. I think Russia has its own economic and political interests in countries like Guinea, Mali, CAR and Sudan, even if it uses the language of fighting neo-colonialism. It explicitly appears that Russia supports several undemocratic African leaders and their regimes.
Some experts have argued that Russia's diplomacy is full of bilateral agreements, largely not implemented, and gamut of pledges and promises. What are your views about these?
I would largely agree that there is a divide between what has been pledged and promised at high-level meetings and summits, compared to what has actually materialised on the ground. There is more talk than action, and in most cases down the years mere intentions and ideas have been officially presented as initiatives already in progress. It will be interesting to see what has been concretely achieved in reports at the second Russia-Africa summit scheduled for late 2022.
From the above discussions so far, what do you think are Russia's challenges and setbacks in Africa?
Africa is a crowded playing field. Russia does not have the same resources and approaches as China, France, UK or US, so it has limited impact. The language barrier could be used as an excuse, but Russia has the great possibility to leverage into the Soviet- and Russian-trained diaspora. On the other hand, Russia feels it is unfairly portrayed in Western media, so that is another perception it seeks to change. It can change the perception by supporting public outreach programmes. Working closely with the academic community, such as the South African Institute of International Affairs and similar ones throughout Africa, is one potential instrument to raise its public image. In places like Mozambique and the CAR, the Wagner Group left after incurring human losses – does Russia have staying power?
As it prepares to hold the second Russia-Africa summit in 2022, what could be the expectations for Africa? What to do ultimately with the first Joint Declaration from Sochi?
As already mentioned, there needs to be a lot of tangible progress on the ground for the second summit to show impact. It is worth to reiterate here that African countries will expect more debt relief and solid investment from Russian businesses. In terms of political support at places like the UN Security Council, there is close interaction between Russia and African States, but as recent research by SAIIA shows, not as much as assumed. The relationship has to however deliver, and move from words to deeds. In conclusion, I would suggest that Russia has to take up both the challenges and unique opportunities, and attempt to scale up its influence by working consistently on practical multifaceted sustainable development issues and by maintaining appreciable relations with Africa. And African countries likewise have to devise viable strategies for engaging with Russia.