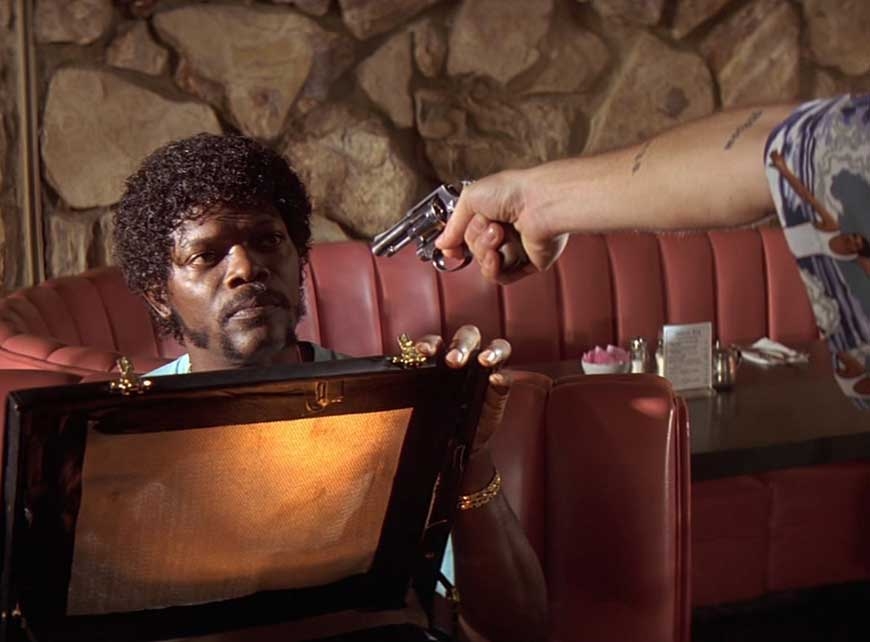 As many Americans get prepared for the End of Times on January 20th with the inauguration of President-elect Donald Trump and even larger swaths of people around the world are inspired by the eloquent dire warnings of Meryl Streep at the Golden Globes, it might be time for a single lone voice to offer a revelation: it may be big news that Donald Trump is going to be President; but it is far bigger news that the Trump Presidency is going to be the biggest MacGuffin in the history of televised action.
So get your popcorn ready, world, and remember the most important thing of all: that while a MacGuffin is usually effective in keeping the plot moving forward and maintaining your emotional peak investment, in the end it is also always intrinsically lacking any real meaning at all.
To prove this let us take and dissect several announcements that have all gone intensively viral across the web in recent weeks:
1. Trump fires all Ambassadors and Special Envoys, ordering them out by inauguration day.
The reality of this is more about being strictly rigid with the technical rule that has always been in place rather than being radically authoritarian with long-established tradition. Political appointees, which Ambassadors and Special Envoys are, usually expect to be replaced whenever one President leaves and another one enters the Oval Office, especially when that change also involves a switch in political party for the incoming President. In the past, many former holders of the Oval Office have allowed relatively slight extensions for such people to leave. What Trump has done is break with that relatively modern flexible interpretation of the rule, choosing instead to follow the actual rule in place to the letter by telling the political appointees over a month in advance that January 20th would be their final day to serve. It is also important to note that regardless of the presence or employment status of any Ambassador or Special Envoy, every single American embassy around the world has someone called the Deputy Chief of Mission. This person is almost without question a career Foreign Service Official specifically suited and experienced with running the everyday affairs of an Embassy while it undergoes the transition of a new incoming Ambassador. So the intimation that Trump is 'firing' all ambassadors and leaving our foreign missions in chaos is simply wrong.
2. House brings back the Holman rule allowing them to reduce an individual civil service or political appointee's salary to $1, effectively firing them by amendment to any piece of legislation. We now know why they wanted names and positions of people in Energy and State.
The Holman Rule actually goes all the way back to 1876 and does indeed allow lawmakers to cut the pay of individual federal workers down to $1. This viral coverage is almost universally tagged to the idea that it is a Republican attempt to be able to single out, for example, climate change scientists, for financial intimidation: if you de facto eliminate people's earnings they will have no choice but to depart from that employment and seek wages elsewhere. Therefore, the huge outcry with this so-called reimplementation of the Holman Rule is that it is going to basically 'de-science' whatever the Republican Congress does not like. All of this sounds horrifically ominous and unjust. It also happens to be hyperbolic melodrama as it leaves out one critical aspect of the process: under the Holman Rule, any such amendment against an individual cannot be an arbitrary decision. Rather, the amendment in question has to face a vote from the entire United States Congress – the House of Representatives AND the Senate – and the vote must achieve a majority affirmation in order to be in effect. As we have already seen with the in-coming Congress, even though it is 'controlled' by Republicans, the Grand Ole Party has shown itself to be remarkably NON-unified on most issues and has not been successful in achieving majority decisions, even on the issues they were supposed to be united on. The Holman Rule is no such issue and therefore the likelihood of this ever being successfully engineered is extremely low.
3. The US Senate schedules 6 simultaneous hearings on cabinet nominees and triple-books those hearings with Trump's first press conference in months and an ACA budget vote, effectively preventing any concentrated coverage or protest.
This story has already been slightly deflated as 1/3 of those hearings have already been moved to different days. Ironically, this has drawn derisive anger from the right as 'having caved' to Congressional Democrats and proving the majority party has 'no spine.' So much for the characterization of Congressional Republicans being some form of neo-Dark Side army from Star Wars mythology, haughtily strutting about and chuckling at the impotent mewlings of progressives. In addition, scheduling a press conference on the same day as tumultuous confirmation hearings is not only NOT atypical, it is political PR 101: create news where you DO control the narrative if you are worried things could be happening elsewhere in which the narrative is largely out of your control. There can be no argument that Trump appointee confirmation hearings are going to be a circus beyond all circuses, with people clearly using the opportunity to turn it into their own specific platforms and personal soapboxes. That is the nature of modern-day confirmation hearings. It happened with Obama. It happened with W. It happened with Clinton. So, the decision by the Trump team to create a 'political diversion' by finally offering up the President-elect in a news conference (something he admittedly seems loathe to do so far) is a brilliant stroke of political strategy. But the concern that a press-conference will prevent concentrated coverage or protest is an empty conceit: given the size of the contemporary media and the supposed intensity of emotion against the incoming President, if protest is truly unable to manage multiple fronts that are not even that large or disparate then it seems the anti-Trump movement is not nearly as big or as passionate as it proclaims to be.
4. House GOP expressly forbids the Congressional Budget Office from reporting or tracking ANY costs related to the repeal of the ACA.
I only need to offer a simple direct quote from someone working in the CBO as to this 'fact' that has been catching fire all over the web:
"This is false. Section 3(h) on page 25 of HRes 5 establishes a point of order against a bill that would increase net direct spending by more than $5 billion in any of the four decades AFTER the budget window used for cost estimates prepared under the Budget Act. And it requires CBO to include in its cost estimates an analysis of whether the bill increases such costs in the long term (that requirement has been in place for quite some time). That section (in 3(h)(4)(A) and (B) then exempts ACA related bills from that long-term requirement. It has nothing to do with whether CBO can provide the normal cost estimates of legislation, including those related to the ACA. Furthermore, this a House rule; it does not apply to the Senate."
She added that the reporting on this has been very uninformed. Really? "Reporting" that has been almost exclusively dominated by unvetted blog declarations online (ie, not run by accredited members of the formal media), covering aspects of internal house budget procedural rules (an arcane and insane depth of bureaucratic weed-diving if there ever was one), is 'uninformed?' The only real question is whether it is uninformed or simply purposely misleading in order to enrage people over nothing.
5. Trump continues to throw the intelligence community under the bus to protect Putin, despite the growing mountain of evidence that the Russians deliberately interfered in the election.
The misdirection in this accusation has been breathtakingly impressive. First, it was not that long ago when there was open protest and a 'throwing under the bus' of the Intelligence Community for it supposedly having too much of a political role in determining whether or not America should have gone to war in Iraq. The Intelligence Community at the time rightfully protested what was a fundamental misunderstanding by the American public as to what its true function in American democracy was supposed to be: namely, the IC is to collect information, assess and evaluate the data, and present the report findings to actual policy-makers who are then charged with deciding what they wish to do with it. Under no circumstance in the entire history of the American Intelligence Community has there ever been a clamor, from the public or the IC itself, for intelligence professionals to be the ones to exclusively commandeer or determine foreign policy. The mere thought that it may have come close to doing that in a subtle and quiet way in Iraq back in 2003 made the entire country apoplectic with the supposed breakdown of our system of checks and balances. Now apparently, because it is Trump, the public's desire is to do that very thing. It should be noted that the Intelligence Community has been the only player in this political charade to respectfully remind people that it seeks no policy-making role and only has a responsibility to report findings to the President-elect and at that point it is the privilege and responsibility of the President-elect to do with the reports whatever he deems best.
Finally, a comment really needs to be made about that so-called mountain of evidence proving 'Russian interference.' I have written extensively on this before so I will not repeat comments already made. But what does need to be emphasized is the innate danger the Democratic Party is crafting for its future political campaigns if it continues to ever more heavily lean on the Russian bogeyman as an explanation as to why it lost to Trump in 2016. The Russians almost certainly conducted some shady maneuvers that amounted to a semi-effective PAC ad campaign against Clinton. They did this because they were worried that Hillary was undoubtedly going to be the winner and her positions for several years had been decidedly and very publicly anti-Russian. Attempting to besmirch and weaken her 'incoming mandate' was not only wise, it was politically necessary from a Russian foreign policy perspective. But that interference did not rig voting machines or intimidate voters from participating in important swing states across America. It simply is not proven that Clinton lost because of the Russians. The important subtext in the IC reporting de facto makes note of this. But the increasing importance Democrats are placing on this issue, as if they have in fact proven it when they haven't, only means they are looking for expedient escapism so as to not face their own flawed approach to the presidential campaign.
6. Trump breaks a central campaign promise to make Mexico pay for the wall by asking Congress (in other words, the American taxpayers) to pay for it.
This last entry is symbolic because it represents at least a dozen other issue points Trump spoke to on the campaign trail and has subsequently walked back since being elected. What's odd is the progressive outcry about it. Since almost the entire Trump platform, point by point, was ridiculed and reviled by the Left in America during the campaign, you would think walking those points back would only mean progressives, liberals, libertarians, and moderate Republicans en masse could breathe a sigh of relief. After all, Trump KEEPING his campaign promises is what was repeatedly considered the political End of Times for these groups. Trump breaking most if not all of his campaign promises should therefore be a blessing. And yet it is not. It is instead used as another stimulus to enable garment-renting, hand-wringing anti-Trump kvetching, the intensity of which has perhaps never been seen in political America before.
And this, alas, seems to be the true nature and purpose of the MacGuffin Presidency. What Trump truly does, what he truly represents and strives to achieve is amorphous, ephemeral, immaterial. Quite honestly, it's irrelevant. A MacGuffin, remember, cannot in and of itself BE. It serves only to set and keep the plot in motion. And Trump, whether he likes it or not, whether he realizes it or not, is the MacGuffin for both left and right, for liberal and conservative, for American and global, to draw their battle lines in the sand and fight. The next four years are indeed going to be interesting. But I doubt they will be because of anything Trump actually does. Because, in the end, President MacGuffin is not seen or heard. He simply moves everyone else along their devoted paths and agendas.
US 'Coercive Diplomacy' and the Opportunities of Alternate Hegemons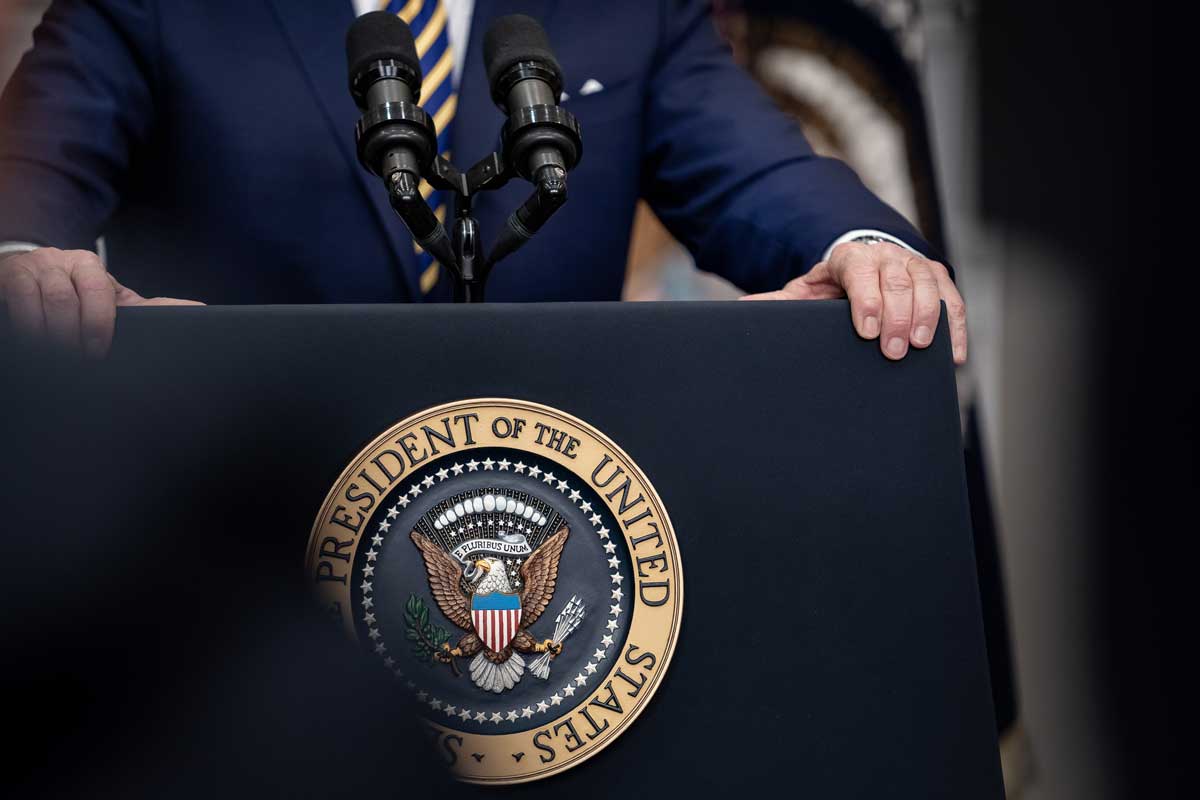 On January 24th, the United States of America (USA) announced a visa ban policy for Bangladesh, ahead of the upcoming election. Prior to that, it also announced the same policy for Nigeria in January 2023. Despite a better election in February, and the US congratulating the president-elect immediately after, the US imposed a ban on Nigerian individuals alleging undermining the democratic process on May 15th, 2023.
Since the beginning of the Ukraine crisis, the US unilaterally sanctioned Russia which brought new complexity to the global economy. The US is following sanction-based foreign policy since the Trump administration. The Biden administration is relying on sanctions and bans to promote Democracy and Human Rights worldwide. However, in terms of geopolitics, it seems the Biden administration's reliance on the 'Ramshackle of Democracy' to contain its geopolitical rivals is due to its declining economic and military power.
While the US is relying on coercion, especially in the global south, its rivals- China and Russia who aspire to become alternate hegemons, are basing their foreign policy on development, cooperation, and connectivity. Against this backdrop, it is worth comparing the policies of hegemons- existing and aspiring. And their impact on 'swinging' or balancing states, especially from the global south.
US Coercive Policy: Often Lacks Efficacy
Generally, our acceptance of the US hegemony leads us to believe that US policy is well-devised and yields the most results. But a closer look at the history of the US policy suggests that the US often fails to achieve its objective through coercive policy. Lindsey A. O'Rourke- an assistant professor of international politics at Boston College found that the US attempted to change governments in favor of it in foreign countries 72 times during the cold war. The US succeeded 26 times and failed 40 times. According to O'Rourke, even though the US mostly failed, the operations brought devastating impacts to the states.
US coercive diplomacy also had little efficacy in the Middle East after 9/11. The US Middle East Policy brought a disastrous impact on the whole region. The US interference destabilized the Middle East and ultimately increased 'anti-West' sentiment among the Arabs. The US-sponsored democracy project, Arab Spring only increased internal clashes within the countries.
Even in the long term, the US coercive policy against Iran, Iraq, Venezuela, Cuba, and Gaddafi's Libya ultimately pushed these countries away from the US and made them long-term enemies only.
Why does US Policy fail?
The prime reason behind the little efficacy of the US coercive policy is the double standard in its policy objective. Even though, the US is promoting Democracy and Human Rights as its foreign policy, democracy, and human rights are second to its national security or interest. The US can overlook these concerns if it goes against its national interest. Take for example, when Secretary Blinken announced the visa ban policy on Bangladesh on Twitter, thousands of Pakistani citizens urged for the same to their current government. Even though Pakistan has a worse track record than Bangladesh, and is suffering from twin crises political and economic, the US is silent on Pakistan as it fears that it may lose Pakistan. During the Trump era, the US breached liberal international norms of 'protected persons' and killed Iranian military general, Qasem Soleimani for its 'national interest' in a drone attack.
Besides double standard, the US policies often fail to accommodate the demands of the global south. Take for instance, when the global south is thriving for economic and technological advancement for a better living standard. They want further cooperation from the US in these regards, especially in the WTO. But it seems the US priorities lie somewhere else.
And lastly, the US policies are suffering from a 'One Size Fits All' mentality. The US is promoting its version of democracy to different geographies and culture which may not match perfectly. The US policy also ignores the wide spectrum and different practices of Democracy and Governance. As a result, it is generating instability and a lack of efficacy. Take for instance, in the aftermath of the Arab Spring, Critical scholars such as Bernanrd Lewis are now questioning whether a democracy actually fits in the Arab World or not!
What the Alternate Hegemons are Offering?
Two of the biggest US rivals- Russia and China can be dubbed as the 'Alternate Hegemon' as they want to break the existing US monopoly on hegemony. Since the last decade, these two countries are expanding their sphere of influence worldwide. Their rapid 'expansion of influence' owes to their diplomacy based on development and cooperation in various sectors. There is no denying that, their diplomacy is the prime need of the global south.
Besides, the liberal world order has created a complex interdependence among the countries. Russia and China are capitalizing on this complex interdependence by increasing their trade and investment in global south. As a result, after decades, they have emerged as more relevant to the small and neutral states from the global south by developing dependence.
Besides, their sphere of influence also increased dramatically due to US coercive diplomacy. Take for instance, Iran, Venezuela, and Cuba have developed closer connections with Russia and China after facing hostility from the US.
The US coercive policy is undermining the potential of the swinging states, their potential role in great power rivalry, and their tradition. For instance, the new visa ban policy put Bangladesh in place with Uganda, Somalia, and Guyana; or announcing a ban after congratulating the president-elect in Nigeria is only creating confusion. Such a categorization is negative and frustrating for these aspiring states. Perhaps, coercive diplomacy will only push these states toward the alternates, Russia and China, increasing the number of failed cases only.
U.S. Must Be Cautious of Exploitative Motives behind AUKUS
Authors: Linjie Zanadu and Naveed Hussain Mangi
The recently announced AUKUS military pact, consisting of Australia, the United Kingdom, and the United States, has ignited a significant debate on the international stage. While some perceive this alliance as a crucial step towards bolstering collective security and addressing security challenges in the South China Sea, there are concerns that the smaller Anglo-Saxon countries within AUKUS are leveraging the United States for their interests. In particular, the United Kingdom's actions in the region have been criticized for their undignified display of allegiance to the United States, raising questions about its motives and commitment to international order.
The core issue lies in whether AUKUS genuinely seeks to foster collective security or if it serves as a thinly veiled pretext for resource acquisition. Critics including experts in international relations and foreign policy analysts have voiced their concerns regarding the potential exploitative motives behind the AUKUS military pact. For instance, renowned scholar Dr. Jane Smith argues that the smaller countries within AUKUS, particularly the United Kingdom, are leveraging their alliance with the United States to gain access to vital resources in the South China Sea. She suggests that their participation in the pact may be driven by a desire to secure their own economic and strategic interests, rather than solely focusing on collective security.
Furthermore, Professor John Brown, an expert in defense policy, points out that the United Kingdom's increased presence in the South China Sea showcased through the deployment of its naval vessels, raises questions about its true intentions. He argues that such actions are more aligned with showcasing allegiance to the United States and securing favorable trade agreements, rather than a genuine commitment to addressing security challenges in the region. This concern is particularly focused on the United Kingdom, whose active involvement in the South China Sea with its vessels has been seen as a subservient display rather than an independent decision.
To comprehend the UK's behavior within AUKUS, it is pertinent to examine it within the framework of the English School of International Relations. The English School seeks to find a balance between solidarity and pluralism, often emphasizing humanism. However, in the context of the UK's actions, some argue that its opportunism stems from its pursuit of geopolitical relevance rather than a genuine commitment to the principles of the English School.
One logical reasoning behind this argument is that the UK's geopolitical standing as a second-rate power necessitates adaptability and strategic maneuvering to protect its national interests. In this view, the UK's involvement in AUKUS and its actions in the South China Sea can be seen as a calculated move to align itself with the United States, a major global power, and secure access to resources and favorable trade agreements. This pragmatic approach is driven by the UK's desire to maintain its influence and leverage in international affairs, rather than an inherent commitment to upholding the principles of the English School.
Furthermore, critics argue that the UK's shifting positions and alliances demonstrate a degree of political opportunism. Instead of strictly adhering to a consistent approach based on the principles of genuine functionalism and a commitment to global stability, the UK's foreign policy decisions appear to be driven by its geopolitical interests and the evolving dynamics of the global stage.
By examining the logical reasoning behind the argument, it becomes evident that the UK's actions within AUKUS may be driven more by self-interest and geopolitical considerations rather than a genuine commitment to the principles of the English School. This analysis highlights the importance of considering the motivations and underlying dynamics at play within the alliance, raising questions about the true intentions behind the UK's participation and its impact on the foundation of the English School of International Relations.
Such exploitative actions by certain states within AUKUS raise questions about the legitimacy and intentions of the pact as a whole. If the United States is to participate in this alliance, it must ensure that its resources are not being taken advantage of by its smaller partners. Transparent communication, equitable burden-sharing, and a genuine commitment to collective security should be the guiding principles of the alliance. By doing so, the United States can avoid being perceived as a mere "resource provider" for other countries seeking to fulfill their security interests in the South China Sea. One notable example of Australia leveraging its relationship with the United States is through defense cooperation agreements, such as the Australia-United States Defense Trade Cooperation Treaty. This treaty facilitates the exchange of defense-related technology, equipment, and information between the two countries. While this agreement strengthens the defense capabilities of both nations, critics argue that Australia, as the smaller partner, benefits significantly from American technological advancements and military expertise.
Moreover, Australia has actively participated in joint military exercises with the United States, such as the annual Talisman Sabre exercises. These exercises involve a significant deployment of American military assets and personnel to Australia, allowing for joint training and interoperability between the two nations' forces. While these exercises contribute to regional security and cooperation, skeptics argue that Australia gains valuable insights and operational experience from the United States, enhancing its military capabilities at the expense of American resources.
Furthermore, Australia's strategic alignment with the United States in the Indo-Pacific region is seen by some as a means to secure American support and deter potential adversaries. Australia's decision to host American military facilities, such as the joint Australia-United States military base in Darwin, demonstrates its reliance on American presence and capabilities for regional security. Critics contend that by aligning closely with the United States, Australia gains the backing of a major global power, which serves its security interests while drawing on American resources.
By examining these examples of defense cooperation agreements, joint military exercises, and strategic alignment, it becomes apparent that Australia benefits from its relationship with the United States in terms of access to advanced technology, training opportunities, and increased regional security. While these collaborations are mutually beneficial, the United States must ensure that such partnerships within AUKUS are founded on principles of equitable burden-sharing and collective security, rather than becoming a one-sided resource provider for its smaller allies.
It is crucial to approach the AUKUS pact with a balanced perspective. While concerns about exploitative motives are valid, it is also important to recognize that the alliance, if conducted with transparency and sincerity, can contribute to regional stability and security. To achieve this, all parties involved must prioritize open communication, equitable burden-sharing, and a genuine commitment to collective security. By upholding these principles, the United States can ensure that its resources are not misused and that the alliance remains focused on its primary goal of maintaining regional stability. Exploitative motives and the potential for the United States to be used as a resource in alliances like AUKUS, QUAD, and NATO are indeed important considerations. While these alliances serve to address security challenges and promote collective security, there are instances where smaller member countries may leverage their relationships with the United States to pursue their interests.
In the case of the QUAD (Quadrilateral Security Dialogue), comprising the United States, Japan, Australia, and India, concerns have emerged regarding the exploitation of U.S. resources. Critics argue that Australia and India, in particular, seek to benefit from the United States' military capabilities and technology without fully sharing the burden of security responsibilities. Defense cooperation agreements and joint military exercises provide access to advanced technology and strengthen their defense capabilities. Similarly, within NATO (North Atlantic Treaty Organization), certain European member countries, like Germany, have faced criticism for not meeting defense spending targets, relying on the United States to bear a disproportionate burden of military capabilities and resources. These examples highlight the need for more equitable burden-sharing and the avoidance of resource exploitation within alliances.
Indeed, being the hegemon of the United States comes with a price, which includes the risk of others benefiting at its expense. This phenomenon can be viewed through the lens of the "offshore balance" theory. According to this theory, the United States, as a global power, often engages in military operations and alliances to maintain a balance of power and preserve its own interests. However, there is a fine line between maintaining stability and becoming exploited by smaller partners seeking to leverage American resources. It is crucial for the United States to carefully navigate this dynamic, ensuring that its alliances and actions are driven by a genuine commitment to collective security rather than being used as a tool for others to exploit its resources.
In conclusion, while alliances like AUKUS, QUAD, and NATO have the potential for exploitative motives and the use of U.S. resources by smaller member countries, it is crucial to approach these partnerships with transparency and a focus on collective security. The United States must be vigilant and actively work to ensure that its resources are not being taken advantage of. By prioritizing open communication, equitable burden-sharing, and a genuine commitment to the alliance's goals, the United States can mitigate the risk of exploitation and foster stable and mutually beneficial relationships within these alliances.
*Naveed Hussain Mangi, a student of International Relations pursuing a bachelor's degree at the University of Karachi
In our time now, the sheer complexity of the world political matrix, its fluidity of alliances and the absence of straight forward solutions, makes the whole pregnant with amorphic ideas much too lacking in form to translate them into positive action.
Within the US alone, there is Donald Trump who has announced a run for president in the 2024 election. His answer to a pressing problem is simple: deny it exists. Climate change is a hoax to keep climate scientists in a job; on Ukraine? He says that's not our problem; it's local, to be decided between Russians and Ukrainians; leave them alone, they will settle it themselves. They probably will … at the point of a gun.
On the other hand, the warring parties had once agreed to a negotiated settlement until Biden moved in and yanked Zelensky out of the talks.
Any attempt at engaging Russia appears to be unacceptable to Biden even to the point of blowing up a Russian gas pipeline (Nord Stream).
The world might have changed, but our cold-war warrior seems intent on making it a hot one. He seems to be harking back to George R. Kennan who developed the cornerstone of US foreign policy known as the Truman Doctrine during the 1940s. But the world has changed . Russia is no longer the Soviet Union, and for evidence we have all the new countries loosened from its yoke.
So what is the consequence of the Rip Van Winkle approach to foreign policy? China and Russia have signed a new agreement 'deepening their strategic and bilateral ties' according to Mr. Xi. Mr. Putin claimed all agreements have been reached presumably referring to the subject matter of the talks. He added economic cooperation with China was a priority for Russia.
In 2016, Iran and Saudi Arabia broke formal ties after the latter executed Shia leader Nimr-al-Nimr and Shia protesters attacked Saudi diplomatic missions. The relationship deteriorated further during the Yemen civil war with the rebel Houthis, backed by Iran, fighting a government supported by Saudi Arabia.
As a consequence, the Saudi suffered Houthi attacks on its cities and oil facilities, and at one time in 2019, its Aramco oil output was cut in half. A UN panel of experts concluded Iran supplied key missile parts allowing the Houthis to develop a lighter version of Iran's Qiam-1 missile and others. It is all in the past for Iran and Saudi Arabia have now signed a deal brokered by China.
China and Pakistan have always had close ties and a Pakistani representative met his Chinese counterpart Qin Gang for reassurance after a noticeable improvement in its relations with India. In our topsy-turvy world, China is now acting as a peacemaker encouraging the two sides to resolve their differences. Bilawal Bhutto, the Pakistan foreign minister has been in India for a meeting of the Shanghai Cooperation Organization defense ministers.
While the world squabbles, Shanghai has just reported the hottest day in its history, and it seems we are all going to hell in a handbasket as the saying goes.