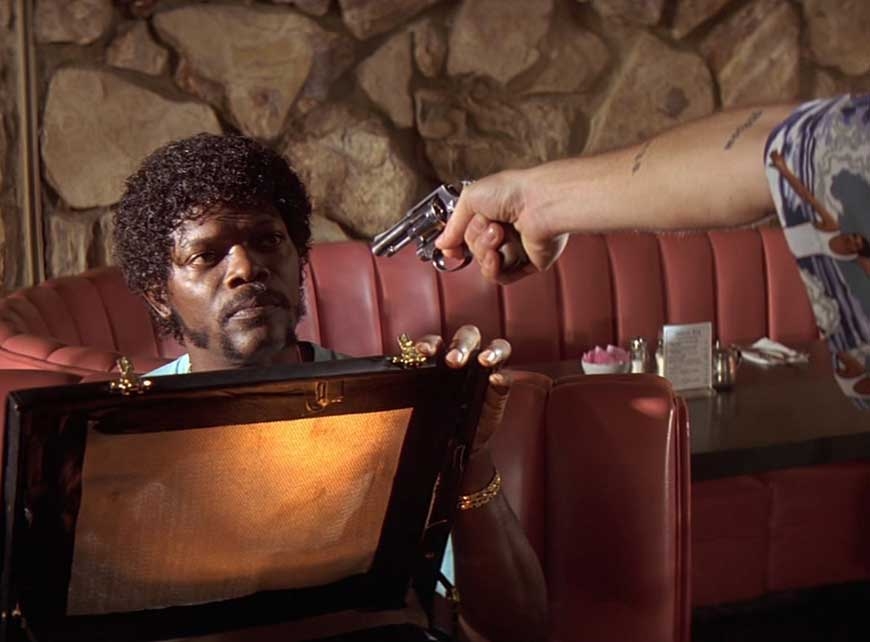 As many Americans get prepared for the End of Times on January 20th with the inauguration of President-elect Donald Trump and even larger swaths of people around the world are inspired by the eloquent dire warnings of Meryl Streep at the Golden Globes, it might be time for a single lone voice to offer a revelation: it may be big news that Donald Trump is going to be President; but it is far bigger news that the Trump Presidency is going to be the biggest MacGuffin in the history of televised action.
So get your popcorn ready, world, and remember the most important thing of all: that while a MacGuffin is usually effective in keeping the plot moving forward and maintaining your emotional peak investment, in the end it is also always intrinsically lacking any real meaning at all.
To prove this let us take and dissect several announcements that have all gone intensively viral across the web in recent weeks:
1. Trump fires all Ambassadors and Special Envoys, ordering them out by inauguration day.
The reality of this is more about being strictly rigid with the technical rule that has always been in place rather than being radically authoritarian with long-established tradition. Political appointees, which Ambassadors and Special Envoys are, usually expect to be replaced whenever one President leaves and another one enters the Oval Office, especially when that change also involves a switch in political party for the incoming President. In the past, many former holders of the Oval Office have allowed relatively slight extensions for such people to leave. What Trump has done is break with that relatively modern flexible interpretation of the rule, choosing instead to follow the actual rule in place to the letter by telling the political appointees over a month in advance that January 20th would be their final day to serve. It is also important to note that regardless of the presence or employment status of any Ambassador or Special Envoy, every single American embassy around the world has someone called the Deputy Chief of Mission. This person is almost without question a career Foreign Service Official specifically suited and experienced with running the everyday affairs of an Embassy while it undergoes the transition of a new incoming Ambassador. So the intimation that Trump is 'firing' all ambassadors and leaving our foreign missions in chaos is simply wrong.
2. House brings back the Holman rule allowing them to reduce an individual civil service or political appointee's salary to $1, effectively firing them by amendment to any piece of legislation. We now know why they wanted names and positions of people in Energy and State.
The Holman Rule actually goes all the way back to 1876 and does indeed allow lawmakers to cut the pay of individual federal workers down to $1. This viral coverage is almost universally tagged to the idea that it is a Republican attempt to be able to single out, for example, climate change scientists, for financial intimidation: if you de facto eliminate people's earnings they will have no choice but to depart from that employment and seek wages elsewhere. Therefore, the huge outcry with this so-called reimplementation of the Holman Rule is that it is going to basically 'de-science' whatever the Republican Congress does not like. All of this sounds horrifically ominous and unjust. It also happens to be hyperbolic melodrama as it leaves out one critical aspect of the process: under the Holman Rule, any such amendment against an individual cannot be an arbitrary decision. Rather, the amendment in question has to face a vote from the entire United States Congress – the House of Representatives AND the Senate – and the vote must achieve a majority affirmation in order to be in effect. As we have already seen with the in-coming Congress, even though it is 'controlled' by Republicans, the Grand Ole Party has shown itself to be remarkably NON-unified on most issues and has not been successful in achieving majority decisions, even on the issues they were supposed to be united on. The Holman Rule is no such issue and therefore the likelihood of this ever being successfully engineered is extremely low.
3. The US Senate schedules 6 simultaneous hearings on cabinet nominees and triple-books those hearings with Trump's first press conference in months and an ACA budget vote, effectively preventing any concentrated coverage or protest.
This story has already been slightly deflated as 1/3 of those hearings have already been moved to different days. Ironically, this has drawn derisive anger from the right as 'having caved' to Congressional Democrats and proving the majority party has 'no spine.' So much for the characterization of Congressional Republicans being some form of neo-Dark Side army from Star Wars mythology, haughtily strutting about and chuckling at the impotent mewlings of progressives. In addition, scheduling a press conference on the same day as tumultuous confirmation hearings is not only NOT atypical, it is political PR 101: create news where you DO control the narrative if you are worried things could be happening elsewhere in which the narrative is largely out of your control. There can be no argument that Trump appointee confirmation hearings are going to be a circus beyond all circuses, with people clearly using the opportunity to turn it into their own specific platforms and personal soapboxes. That is the nature of modern-day confirmation hearings. It happened with Obama. It happened with W. It happened with Clinton. So, the decision by the Trump team to create a 'political diversion' by finally offering up the President-elect in a news conference (something he admittedly seems loathe to do so far) is a brilliant stroke of political strategy. But the concern that a press-conference will prevent concentrated coverage or protest is an empty conceit: given the size of the contemporary media and the supposed intensity of emotion against the incoming President, if protest is truly unable to manage multiple fronts that are not even that large or disparate then it seems the anti-Trump movement is not nearly as big or as passionate as it proclaims to be.
4. House GOP expressly forbids the Congressional Budget Office from reporting or tracking ANY costs related to the repeal of the ACA.
I only need to offer a simple direct quote from someone working in the CBO as to this 'fact' that has been catching fire all over the web:
"This is false. Section 3(h) on page 25 of HRes 5 establishes a point of order against a bill that would increase net direct spending by more than $5 billion in any of the four decades AFTER the budget window used for cost estimates prepared under the Budget Act. And it requires CBO to include in its cost estimates an analysis of whether the bill increases such costs in the long term (that requirement has been in place for quite some time). That section (in 3(h)(4)(A) and (B) then exempts ACA related bills from that long-term requirement. It has nothing to do with whether CBO can provide the normal cost estimates of legislation, including those related to the ACA. Furthermore, this a House rule; it does not apply to the Senate."
She added that the reporting on this has been very uninformed. Really? "Reporting" that has been almost exclusively dominated by unvetted blog declarations online (ie, not run by accredited members of the formal media), covering aspects of internal house budget procedural rules (an arcane and insane depth of bureaucratic weed-diving if there ever was one), is 'uninformed?' The only real question is whether it is uninformed or simply purposely misleading in order to enrage people over nothing.
5. Trump continues to throw the intelligence community under the bus to protect Putin, despite the growing mountain of evidence that the Russians deliberately interfered in the election.
The misdirection in this accusation has been breathtakingly impressive. First, it was not that long ago when there was open protest and a 'throwing under the bus' of the Intelligence Community for it supposedly having too much of a political role in determining whether or not America should have gone to war in Iraq. The Intelligence Community at the time rightfully protested what was a fundamental misunderstanding by the American public as to what its true function in American democracy was supposed to be: namely, the IC is to collect information, assess and evaluate the data, and present the report findings to actual policy-makers who are then charged with deciding what they wish to do with it. Under no circumstance in the entire history of the American Intelligence Community has there ever been a clamor, from the public or the IC itself, for intelligence professionals to be the ones to exclusively commandeer or determine foreign policy. The mere thought that it may have come close to doing that in a subtle and quiet way in Iraq back in 2003 made the entire country apoplectic with the supposed breakdown of our system of checks and balances. Now apparently, because it is Trump, the public's desire is to do that very thing. It should be noted that the Intelligence Community has been the only player in this political charade to respectfully remind people that it seeks no policy-making role and only has a responsibility to report findings to the President-elect and at that point it is the privilege and responsibility of the President-elect to do with the reports whatever he deems best.
Finally, a comment really needs to be made about that so-called mountain of evidence proving 'Russian interference.' I have written extensively on this before so I will not repeat comments already made. But what does need to be emphasized is the innate danger the Democratic Party is crafting for its future political campaigns if it continues to ever more heavily lean on the Russian bogeyman as an explanation as to why it lost to Trump in 2016. The Russians almost certainly conducted some shady maneuvers that amounted to a semi-effective PAC ad campaign against Clinton. They did this because they were worried that Hillary was undoubtedly going to be the winner and her positions for several years had been decidedly and very publicly anti-Russian. Attempting to besmirch and weaken her 'incoming mandate' was not only wise, it was politically necessary from a Russian foreign policy perspective. But that interference did not rig voting machines or intimidate voters from participating in important swing states across America. It simply is not proven that Clinton lost because of the Russians. The important subtext in the IC reporting de facto makes note of this. But the increasing importance Democrats are placing on this issue, as if they have in fact proven it when they haven't, only means they are looking for expedient escapism so as to not face their own flawed approach to the presidential campaign.
6. Trump breaks a central campaign promise to make Mexico pay for the wall by asking Congress (in other words, the American taxpayers) to pay for it.
This last entry is symbolic because it represents at least a dozen other issue points Trump spoke to on the campaign trail and has subsequently walked back since being elected. What's odd is the progressive outcry about it. Since almost the entire Trump platform, point by point, was ridiculed and reviled by the Left in America during the campaign, you would think walking those points back would only mean progressives, liberals, libertarians, and moderate Republicans en masse could breathe a sigh of relief. After all, Trump KEEPING his campaign promises is what was repeatedly considered the political End of Times for these groups. Trump breaking most if not all of his campaign promises should therefore be a blessing. And yet it is not. It is instead used as another stimulus to enable garment-renting, hand-wringing anti-Trump kvetching, the intensity of which has perhaps never been seen in political America before.
And this, alas, seems to be the true nature and purpose of the MacGuffin Presidency. What Trump truly does, what he truly represents and strives to achieve is amorphous, ephemeral, immaterial. Quite honestly, it's irrelevant. A MacGuffin, remember, cannot in and of itself BE. It serves only to set and keep the plot in motion. And Trump, whether he likes it or not, whether he realizes it or not, is the MacGuffin for both left and right, for liberal and conservative, for American and global, to draw their battle lines in the sand and fight. The next four years are indeed going to be interesting. But I doubt they will be because of anything Trump actually does. Because, in the end, President MacGuffin is not seen or heard. He simply moves everyone else along their devoted paths and agendas.
Interpreting the Biden Doctrine: The View From Moscow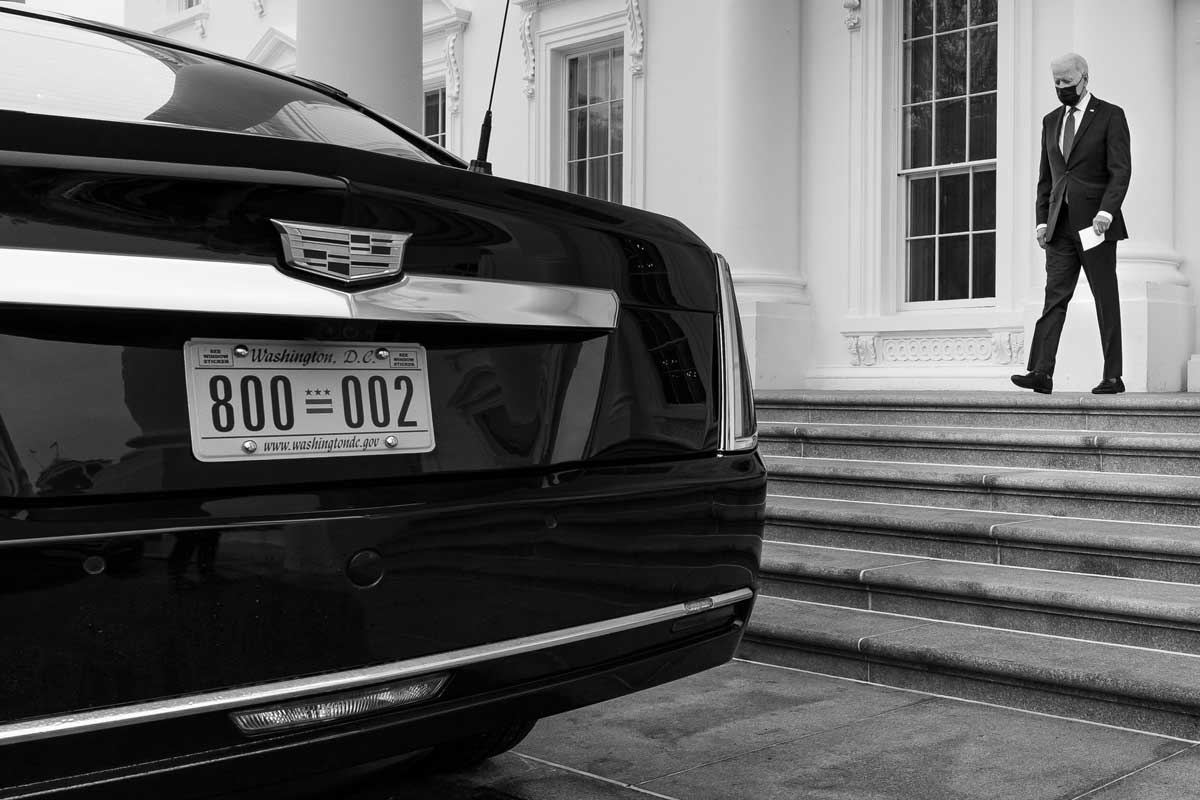 It is the success or failure of remaking America, not Afghanistan, that will determine not just the legacy of the Biden administration, but the future of the United States itself.
The newly unveiled Biden doctrine, which renounces the United States' post-9/11 policies of remaking other societies and building nations abroad, is a foreign policy landmark. Coming on the heels of the U.S. withdrawal from Afghanistan, it exudes credibility. Indeed, President Biden's moves essentially formalize and finalize processes that have been under way for over a decade. It was Barack Obama who first pledged to end America's twin wars—in Iraq and Afghanistan—started under George W. Bush. It was Donald Trump who reached an agreement with the Taliban on a full U.S. military withdrawal from Afghanistan in 2021. Both Obama and Trump also sought, albeit in strikingly different ways, to redirect Washington's attention to shoring up the home base.
It is important for the rest of the world to treat the change in U.S. foreign policy correctly. Leaving Afghanistan was the correct strategic decision, if grossly overdue and bungled in the final phases of its implementation. Afghanistan certainly does not mean the end of the United States as a global superpower; it simply continues to be in relative and slow decline. Nor does it spell the demise of American alliances and partnerships. Events in Afghanistan are unlikely to produce a political earthquake within the United States that would topple President Biden. No soul searching of the kind that Americans experienced during the Vietnam War is likely to emerge. Rather, Washington is busy recalibrating its global involvement. It is focusing even more on strengthening the home base. Overseas, the United States is moving from a global crusade in the name of democracy to an active defense of liberal values at home and Western positions abroad.
Afghanistan has been the most vivid in a long series of arguments that persuaded Biden's White House that a global triumph of liberal democracy is not achievable in the foreseeable future. Thus, remaking problematic countries—"draining the swamp" that breeds terrorism, in the language of the Bush administration—is futile. U.S. military force is a potent weapon, but no longer the means of first resort. The war on terror as an effort to keep the United States safe has been won: in the last twenty years, no major terrorist attacks occurred on U.S. soil. Meantime, the geopolitical, geoeconomic, ideological, and strategic focus of U.S. foreign policy has shifted. China is the main—some say, existential—challenger, and Russia the principal disrupter. Iran, North Korea, and an assortment of radical or extremist groups complete the list of adversaries. Climate change and the pandemic have risen to the top of U.S. security concerns. Hence, the most important foreign policy task is to strengthen the collective West under strong U.S. leadership.
The global economic recession that originated in the United States in 2007 dealt a blow to the U.S.-created economic and financial model; the severe domestic political crisis of 2016–2021 undermined confidence in the U.S. political system and its underlying values; and the COVID-19 disaster that hit the United States particularly hard have all exposed serious political, economic, and cultural issues and fissures within American society and polity. Neglecting the home base while engaging in costly nation-building exercises abroad came at a price. Now the Biden administration has set out to correct that with huge infrastructure development projects and support for the American middle class.
America's domestic crises, some of the similar problems in European countries, and the growing gap between the United States and its allies during the Trump presidency have produced widespread fears that China and Russia could exploit those issues to finally end U.S. dominance and even undermine the United States and other Western societies from within. This perception is behind the strategy reversal from spreading democracy as far and wide as Russia and China to defending the U.S.-led global system and the political regimes around the West, including in the United States, from Beijing and Moscow.
That said, what are the implications of the Biden doctrine? The United States remains a superpower with enormous resources which is now trying to use those resources to make itself stronger. America has reinvented itself before and may well be able to do so again. In foreign policy, Washington has stepped back from styling itself as the world's benign hegemon to assume the combat posture of the leader of the West under attack.
Within the collective West, U.S. dominance is not in danger. None of the Western countries are capable of going it alone or forming a bloc with others to present an alternative to U.S. leadership. Western and associated elites remain fully beholden to the United States. What they desire is firm U.S. leadership; what they fear is the United States withdrawing into itself. As for Washington's partners in the regions that are not deemed vital to U.S. interests, they should know that American support is conditional on those interests and various circumstances. Nothing new there, really: just ask some leaders in the Middle East. For now, however, Washington vows to support and assist exposed partners like Ukraine and Taiwan.
Embracing isolationism is not on the cards in the United States. For all the focus on domestic issues, global dominance or at least primacy has firmly become an integral part of U.S. national identity. Nor will liberal and democratic ideology be retired as a major driver of U.S. foreign policy. The United States will not become a "normal" country that only follows the rules of realpolitik. Rather, Washington will use values as a glue to further consolidate its allies and as a weapon to attack its adversaries. It helps the White House that China and Russia are viewed as malign both across the U.S. political spectrum and among U.S. allies and partners, most of whom have fears or grudges against either Moscow or Beijing.
In sum, the Biden doctrine does away with engagements that are no longer considered promising or even sustainable by Washington; funnels more resources to address pressing domestic issues; seeks to consolidate the collective West around the United States; and sharpens the focus on China and Russia as America's main adversaries. Of all these, the most important element is domestic. It is the success or failure of remaking America, not Afghanistan, that will determine not just the legacy of the Biden administration, but the future of the United States itself.
From our partner RIAC
AUKUS aims to perpetuate the Anglo-Saxon supremacy
On September 15, U.S. President Joe Biden worked with British Prime Minister Boris Johnson and Australian Prime Minister Scott Morrison together to unveil a trilateral alliance among Australia-U.K.-U.S. (AUKUS), which are the major three among the Anglo-Saxon nations (also including Canada and New Zealand). Literally, each sovereign state has full right to pursue individual or collective security and common interests. Yet, the deal has prompted intense criticism across the world including the furious words and firm acts from the Atlantic allies in Europe, such as France that is supposed to lose out on an $40-billion submarine deal with Australia to its Anglo-Saxon siblings—the U.K. and the U.S.
Some observers opine that AUKUS is another clear attempt by the U.S. and its allies aggressively to provoke China in the Asia-Pacific, where Washington had forged an alliance along with Japan, India and Australia in the name of the Quad. AUKUS is the latest showcase that three Anglo-Saxon powers have pretended to perpetuate their supremacy in all the key areas such as geopolitics, cybersecurity, artificial intelligence, and quantum computing. In short, the triple deal is a move designed to discourage or thwart any future Chinese bid for regional hegemony. But diplomatically its impacts go beyond that. As French media argued that the United States, though an ally of France, just backstabs it by negotiating AUKUS in secret without revealing the plan. Given this, the deal among AUKUS actually reflects the mentality of the Anglo-Saxon nations' superiority over others even if they are not outrageously practicing an imperialist policy in the traditional way.
Historically, there are only two qualified global powers which the Europeans still sometimes refer to as "Anglo-Saxon" powers: Great Britain and the United States. As Walter Mead once put it that the British Empire was, and the United States is, concerned not just with the balance of power in one particular corner of the world, but with the evolution of what it is today called "world order". Now with the rise of China which has aimed to become a global power with its different culture and political views from the current ruling powers, the Anglo-Saxon powers have made all efforts to align with the values-shared allies or partners to create the strong bulwarks against any rising power, like China and Russia as well. Physically, either the British Empire or the United States did or does establish a worldwide system of trade and finance which have enabled the two Anglo-Saxon powers to get rich and advanced in high-technologies. As a result, those riches and high-tech means eventually made them execute the power to project their military force that ensure the stability of their-dominated international systems. Indeed the Anglo-Saxon powers have had the legacies to think of their global goals which must be bolstered by money and foreign trade that in turn produces more wealth. Institutionally, the Anglo-Saxon nations in the world—the U.S., the U.K, Canada, Australia and New Zealand—have formed the notorious "Five eyes alliance" to collect all sorts of information and data serving their common core interests and security concerns.
This is not just rhetoric but an objective reflection of the mentality as Australian Foreign Minister Payne candidly revealed at the press conference where she said that the contemporary state of their alliance "is well suited to cooperate on countering economic coercion." The remarks imply that AUKUS is a military response to the rising economic competition from China because politics and economics are intertwined with each other in power politics, in which military means acts in order to advance self-interested economic ends. In both geopolitical and geoeconomic terms, the rise of China, no matter how peaceful it is, has been perceived as the "systematic" challenges to the West's domination of international relations and global economy, in which the Anglo-Saxon superiority must remain. Another case is the U.S. efforts to have continuously harassed the Nord Stream 2 project between Russia and Germany.
Yet, in the global community of today, any superpower aspiring for pursuing "inner clique" like AUKUS will be doomed to fail. First, we all are living in the world "where the affairs of each country are decided by its own people, and international affairs are run by all nations through consultation," as President Xi put it. Due to this, many countries in Asia warn that AUKUS risks provoking a nuclear arms race in the Asian-Pacific region. The nuclear factor means that the U.S. efforts to economically contain China through AUKUS on nationalist pretexts are much more dangerous than the run-up to World War I. Yet, neither the United States nor China likes to be perceived as "disturbing the peace" that Asian countries are eager to preserve. In reality, Asian countries have also made it clear not to take either side between the power politics.
Second, AUKUS's deal jeopardizes the norms of international trade and treaties. The reactions of third parties is one key issue, such as the French government is furious about the deal since it torpedoes a prior Australian agreement to purchase one dozen of conventional subs from France. Be aware that France is a strong advocate for a more robust European Union in the world politics. Now the EU is rallying behind Paris as in Brussels EU ambassadors agreed to postpone preparations for an inaugural trade and technology council on September 29 with the U.S. in Pittsburgh. European Commission President Ursula von der Leyen declared in a strong manner that "since one of our member states has been treated in a way that is not acceptable, so we need to know what happened and why." Michael Roth, Germany's minister for European affairs, went even further as he put it, "It is once again a wake-up call for all of us in the European Union to ask ourselves how we can strengthen our sovereignty, how we can present a united front even on issues relevant to foreign and security policy." It is the time for the EU to talk with one voice and for the need to work together to rebuild mutual trust among the allies.
Third, the deal by AUKUS involves the nuclear dimension. It is true that the three leaders have reiterated that the deal would be limited to the transfer of nuclear propulsion technology (such as reactors to power the new subs) but not nuclear weapons technology. Accordingly, Australia remains a non-nuclear country not armed with such weapons. But from a proliferation standpoint, that is a step in the direction of more extensive nuclear infrastructure. It indicates the United States and the U.K. are willing to transfer highly sensitive technologies to close allies. But the issue of deterrence in Asia-and especially extended deterrence-is extremely complicated since it will become ore so as China's nuclear arsenal expands. If the security environment deteriorates in the years ahead, U.S. might consider allowing its core allies to gain nuclear capabilities and Australia is able to gain access to this technology as its fleet expands. Yet, it also means that Australia is not a non-nuclear country any more.
In brief, the deal itself and the triple alliance among AUKUS will take some years to become a real threat to China or the ruling authorities of the country. But the deal announced on Sept. 15 will complicate Chinese efforts to maintain a peaceful rise and act a responsible power. Furthermore, the deal and the rationales behind it is sure to impede China's good-will to the members of AUKUS and the Quad, not mention of their irresponsible effects on peace and prosperity in the Asia-Pacific region.
Was Trump better for the world than Biden, after all?
Joe Biden and the State Department just approved a major deal with the Saudis for 500mln in choppers maintanance. Effectively, the US sold its soul to the Saudis again after the US intelligence services confirmed months ago that the Saudi Prince is responsible for the brutal killing of journalist Jamal Khashoggi. The Biden administration is already much more inhumane and much worse than Trump. Biden doesn't care about the thousands of American citizens that he left behind at the mercy of the Taliban, the Biden administration kills innocent civilians in drone strikes, they are in bed with the worst of the worsts human right violators calling them friendly nations.
Biden dropped and humiliated France managing to do what no US President has ever accomplished — make France pull out its Ambassador to the US, and all this only to go bother China actively seeking the next big war. Trump's blunders were never this big. And this is just the beginning. There is nothing good in store for America and the world with Biden. All the hope is quickly evaporating, as the world sees the actions behind the fake smile and what's behind the seemingly right and restrained rhetoric on the surface. It's the actions that matter. Trump talked tough talk for which he got a lot of criticism and rarely resorted to military action. Biden is the opposite: he says all the right things but the actions behind are inhumane and destructive. It makes you wonder if Trump wasn't actually better for the world.