Brazil's Locomotive Breath
The process of growth and modernization in Brazil has been always described as an example to be followed by other developing countries. Nevertheless, the Brazilian 'locomotive' has stopped.
The country is going through a period of dramatic political and economic instability. Although the Olympics Games should have been an international show of Brazilian power, they revealed the structural weakness of a country full of ambiguities and contradictions instead. Petrobras' inquiry, combined with negative effects of the economic crisis, seem to have temporarily buried the China of South America. Oil wealth becoming yet another time not a blessing but a curse.
"In a broader sense, the hydrocarbons and its scarcity phychologization, its monetization (and related weaponization) is serving rather a coercive and restrictive status quo than a developmental incentive" – diagnoses prof. Anis H. Bajrektarevic, and concludes: "That essentially calls not for an engagement but compliance."
To describe the history of the nation we need to focus our attention on oil, because the black gold is the embodiment of the success -and fall- of the Brazilian economy.
Oil – how black is gold
One the central drivers of Brazilian economic growth has been the production and the export of natural resources and their products. Looking at Brazil's GDP between 1982 and 2015, three main trends can be observed. (i) A stable growth pattern from 1982 to 2002. (ii) The GDP rocketing up between 2003 and 2012, with a light slowdown during 2009-2010 caused by the financial crisis. (iii) A fall of GDP's values between 2012 and 2015. Analyzing the evolution of the percentage of annual GDP growth's, it is not possible to identify a specific trend. The most significant point that can be made is the constant growth of the GDP between 2004 and 2008, which was around 5% per year. The economic growth does not just imply a dramatic increase of GDP but also the improvement in social-economic status of millions of poor brasilians. Starting from 2001 the level of absolute poverty – defined as the percentage living with less than two dollars per day – decreased 12%. The levels of relative poverty – defined as the percentange of people with less than 50% of the average income – fell by 25% between 2002 and 2013.
Graph 1: Trend of Brazilian GDP 1982 e il 2014
Graph 2: Percentage of GDP Grotwh 1982-2014
Graph 3: Trends of poverty levels 1995-2013
The value of export and of the satellite activities of natural resources for Brazilian is represented by their proportion on the total GDP. As clearly shown in Graph 4, one of the engines of the Brazilian boom in the 2000s has been oil. Its incidence on GDP increased remarkably from 1999, a stable growth that reached its peak during 2000s. Between 2003 and 2006 oil rents produced around 3% of total GDP. Graph 5 shows the cost of oil per barrel from 1980 to 2015. To clarify, the most important oil reserve in Brazil is Pré-Sal, which needs to compete in a market in which the price is of at least 70 dollars per barrel in order to be profitable. The fall of the international price of oil, then, has been penalizing the Brazilian economy that was already damaged by the crisis of Chinese demand and the slowdown of FDI.
Graph 4: Percentage of oil and natural resources on Brazilian GDP 1982-2012 
Graph 5: Trends of oil barrel 1980-2014
Eike Batista, imagine of Brazilian fable
The story of Erike Batista is bond with the growth and the fall of Brazilian economy. Batista has been one of the richest man in the world, 8th in the Forbes rank of worldwide billionaires and owner of 30 billion dollars in 2012. However, this changed in 2014 when he admitted to the loss of his wealth and his debt of one billion dollars. How is it possible that this self-made billionaire lost his wealth totalling a whopping 30 billion dollars? The success and the fall of Batista's business is connected to oil. In the 80s, after completing his metallurgic studies, he went to Amazon forest to implement machines in the research and the extraction of gold. In the 1983 he bought a small society in the Canadian stock exchange, of extraction and trade of natural resources., that gained the value of 1.7 billion dollars in a few years. In 2002 he sold his company for 875 million. The devaluation of the asset was due to wrong investment done by the society in Greece, Russia and Czech Republic, which cost million of loss.
Batista exploited new opportunities that arose during the Brazilian economic boom. Between 2001 and 2002 he created and subsequently sold two companies to the Brazilian state; a thermodynamics and an iron production company. The holding that would make a Batista billionaire was OGX (Petròleo e Gàs Participacoes), specialized in the research and refinement of oil and gas. The market strategy of OGX was aggressive from the beginning. In 2007 he arranged the rights of exploration for 21 areas for OGX doubling the amount offered by its competitors. The next year OGX was able to produce barrels at the cost of 145 dollars per barrel and it announced their structures would be able to produce 1 million barrel per day in 2019. Batista's ambitions and his confidence in Brazilian economy encouraged him to invest a large amount of money to build up an harbour at Acu, 400 km away from Rio de Janeiro. The project was supposed to create a centre for the refinement and the trade of oil products, thereby radically increasing OGX' productivity.
From 2008 onwards, the Brazilian magistrate started to investigate bribes that Batista allegedly gave to the Governator of Amapà, Waldex Gòez, concessions of privileges for his companies. Even though the media caught wind of the investigation, the judiciary case was closed without any charges. The slowdown of Brazilian economy and the fall of the oil barrel started to strain foreign investors and foreign shareholders and lead them to reduce investments into Batista's companies. The final blow was caused by the Abu Dhabi fund, Mudabala Development, which retired from EBX – one of Batista's holdings – and asked for the liquidation of all their stock options which totaled 1.5 billion dollars. The financial pressure then cut the liquidity of Batista's companies, which, having invested a lot of money, survived using financial leverage. Like a balloon, EBX snapped under the weight of financial debts that made Batista lose all of his assets.
Petrobas investigation
In March 2014, a group of Brazilian judges started to investigate the relationship between the Worker's Party and the public oil company Petrobras. The charge was that executive directors of Petrobras and of the main building societies (Btp) developed a corrupt system in which Btp would receive contracts for the construction of oil platforms increasing the building costs between 1% and 3%. In exchange, governmental parties would obtain illegal funds to sponsor political campaigns. The companies involved were Camargo Corrêa, Oas, Utc-Constram, Odebrecht, Mendes Júnior, Engevix, Queiroz Galvão, Iesa Óleo & Gás e Galvão Engenharia and members of the Workers' Party, the Brazilian Democratic Movement Party (Pmdb) and the Progressive Party. (Pp).
The main consequence of the inquiry was the delegitimization of the Workers' Party that led Brazil from 2002 onwards. The President, Dilma Rouseleff was forced to leave office despite the fact she was not personally involved in the investigation. The successor of former President Lula endured immediate pressure to resign for her knowledge of systematic corruption as Chairman of Petrobras and Minister of Energy (2003-2005). Nevertheless, the impeachment of Rouseleff regarded the charge of having transferred public funds from national banks to finance social expenses that went beyond the fixed amount allocated for public expenses. However, the charges that led to her dismissal did not include the Petrobas scandal. Eduardo Cunha was the political leader leading the group that called for Dilma's dismissal. Paradoxically, he was not only found with a secret million dollar bank account in Switzerland, but was also barred from assuming any public position for eight years due to an investigation for his involvement in corruption and bribes. Some representatives of worldwide left-wing parties talk about a conspiracy to dismiss the Workers' Party. The Brazilian and international elite allegedly exploited the economic crisis to destroy the consensus of Lula and Rouseleff's party, which had always had significant popular support. Lula won the election in 2002 with 46.4% of the votes against just 23.3% of his opposing candidate José Serra. In 2006, Lula was confirmed President with 48.6% in the next election. His successor, Dilma Rouseleff, won in 2010 with 46.9% of the votes. Even though she experienced a small decline, Rouseleff won the election in 2014 with 41.6% of the votes. These Brazilian governments made enemies in the international market due to their politics of nationalization and semi-nationalization of natural resources. For example, Petrobras, founded in 1953, was partially privatized during the 90s. However, Lula started a propagandist campaign in 2007 to return company under state control. In addition, to prevent the private exploitation of the Pré-Sal oil reserve, Lula's government passed a law to give to Petrobras the monopoly to explore the area and extract oil from Pré-Sal.
Some influential voices, such as independent Brazilian experts and academics raised concerns about the nature of the process. Pedro Fassoni Arruda argues that there were secret powers behind the impeachment that were also involved in the coup d'etat in 1964. In a similar vein, Pablo Ortellado criticised the framing of Rouseleff in the media. Sapelli contends that the modern political history of Brazil is characterized by a deep fragmentation of parties, which means every President has to deal with many small personalist parties. The external support that every government needs to administrate generated the construction of a system of corruption intrinsic to Brazilian society. Many experts believe that judge's actions could enforce the trust of markets and investors in Brazilian institutions. Cutting the ambiguous bonds that exist between parties and companies should help to make the legal framework more stable and safe, strengthening the power of the Law. This could be a message from Brazil to all the world, that whoever is corrupted, no matter what status, will be punished.
Recently, the news reported the Brazilian parliament approved a law with 292 in 393 to abolish the monopoly of Petrobras on the reserve of Pré-Sal. This law seems to be just the first step of a greater project of privatization pursued by President Michel Temer. With strong politics of liberalization for Brazilian natural resources, Brazil seems to offer intriguing opportunities for business and investments for many multinationals. If Petrobras' inquiry is just conspiracy or smart intuition is hard to understand. Surely, the destiny of Brazil will be, another time, defined by black gold. For better or worse.
How Northwest Europe can shape a clean hydrogen market
There is a growing awareness that the global energy transition will not succeed unless it finds ways to decarbonise the "hard-to-abate" sectors like industry and heavy transport, while providing sufficient flexibility to balance electricity grids all year round.
Clean hydrogen is one of the few options available. This explains why you hear so much about it lately. Witness the recent reports of the Energy Transition Commission, the EU's 2050 climate strategy, as well as The Economist. Austria launched a Hydrogen Initiative during their EU presidency this year. Japan holds the presidency of the G20 in 2019 and has already announced that hydrogen will be one of their priorities.
Even more importantly, there is a growing number of real-life applications in the transport sector and beyond that announcements of major new hydrogen projects by companies around the world. Recent examples include Air Liquide in California, Gasunie, Nouryon and Engie in the Netherlands, Equinor in Northern England and Kawasaki in Japan.
In the Netherlands alone, several 100 MW capacity hydrogen projects have been announced close to industrial clusters. Of course, most of these projects are feasibility studies that may not all reach the stage of final investment decision. But we can already see that a growing number of countries are reviewing how to position themselves in the nascent global hydrogen market. This is not only driven by the huge potential of clean hydrogen to help decarbonize the energy system, but also by its contribution to enhancing energy security by lowering the need for imports of oil and gas and offering storage solutions to the increasingly difficult task of balancing the grids.
What does this mean for Europe?
Most probably clean hydrogen will become an important part of the European Union energy strategy of the new EC. But it will take quite some time before that will be a reality. Meanwhile, countries in Northwest Europe have a unique opportunity to use current momentum in the market to jointly craft a suite of coordinated policy actions that could jump-start the development and deployment of clean hydrogen.
The so-called Pentalateral Forum, consisting of the Benelux, France, Germany and Austria, with Switzerland as observer, has acted as a front-runner in electricity and gas market integration in the past. The Netherlands is making the case that it can play a similar role in shaping the European clean hydrogen market.
Already showing publicly that neighbouring countries are willing to consider policy coordination at this moment in time will send a strong signal to the private sector that governments understand that a joint approach will help the scale-up in making projects more or earlier investable and bankable because of bigger market potential.
In addition, this would signal the willingness of governments to overcome complicated cross-border regulatory barriers. Fast-forward 20 or 25 years, and it is possible to imagine European cross-border gas infrastructure being transformed into a new European hydrogen backbone. The key question is now how to make this happen as quickly as we can.
Several policy actions could be considered to accelerate the development and deployment of clean hydrogen. They range from voluntary – or perhaps mandatory – targets for blending of clean hydrogen in the European gas networks and greening of current hydrogen use in industry, to the creation of European transport corridors to enable hydrogen trucks, buses and ships to cross Europe unhindered by lack of access to pumpstations. Zero-emission vehicles targets by some future date are significant drivers in this respect. Gas pipelines which are no longer needed to transport gas might very well be adjusted to transport 100% hydrogen.
The more we would be able to take a European angle in setting objectives and regulating the nascent hydrogen market, the better. In addition, one could imagine ambitious European initiatives to drive down the cost of green hydrogen production by scaling up the size of electrolysis capacity to the necessary GW-scale in the next decades.
This will certainly require new public-private partnerships, bringing together both supply of and demand for clean hydrogen and possibly including banks and investment agencies. For the public side, the challenge will be how to provide a sufficient level of de-risking to make projects viable. We can foresee a European roadmap where initially the production of 'blue' hydrogen (using CCUS where feasible) may help us to gain experience and enable the build-up of hydrogen infrastructure, alongside a continuously growing role for green hydrogen (mainly from over time ever increasing volumes of offshore windpower).
Important market players like Engie say it should be possible to push green hydrogen down to competitive prices by around 2030. One can imagine a similar learning curve for green hydrogen as the one we experienced with wind offshore in Europe. What would certainly help business cases is if the EU manages to keep CO2 prices on an upward trajectory.
The Austrian EU presidency estimated that 45% of EU industrial (grey) hydrogen demand, or 10% of EU natural gas consumption, could be substituted by green hydrogen in 2030. Let's not forget, however, that not all clean hydrogen will need to be produced in Europe. We are receiving more signals on a weekly basis of feasibility projects around the world considering low-cost production of blue and green hydrogen that may reach European destinations in the coming decades by ship or even dedicated pipelines. It is also important that European ports start preparations for absorbing future imports safely.
But what about electrification, which is so often discussed? Well, electrification is extremely important and welcome. In World Energy Outlook 2018, the IEA shows how much scope there is to further electrify our energy system beyond the current 20% of final energy consumption. And if this is done by renewable energy or nuclear, this is a very welcome greening of electrons and helps decarbonization.
But this still leaves the majority of the energy system in need of greening of molecules. And that is exactly the territory where clean hydrogen has such a critical role to play – to reach the sectors where electrification alone won't do the job, mainly industry and heavy transport, as well as provide seasonal storage that is really hard to manage just with batteries. Regarding industry it is important to understand that it's not only about greening current use of grey hydrogen, but also about the new waves of decarbonizing investment that often require significantly higher use of clean hydrogen as a feedstock.
In all jurisdictions where the share of renewable electricity rises above say 40%, balancing the grid satisfactorily over time becomes an issue. In some countries the cost of curtailment is already around 1 billion euro per year. There are several ways to maintain sufficient flexibility in the system, but hydrogen storage is certainly an important one.
In short, clean hydrogen is an ideal complement to green electrification. Which is exactly why clean hydrogen is rapidly gaining momentum in the world. Northwest Europe can and should position itself as a front-runner in developing and deploying clean hydrogen to help the decarbonisation of the energy system, while improving energy security at the same time. Many new jobs would be created in the process.
How will the electricity market of the future work?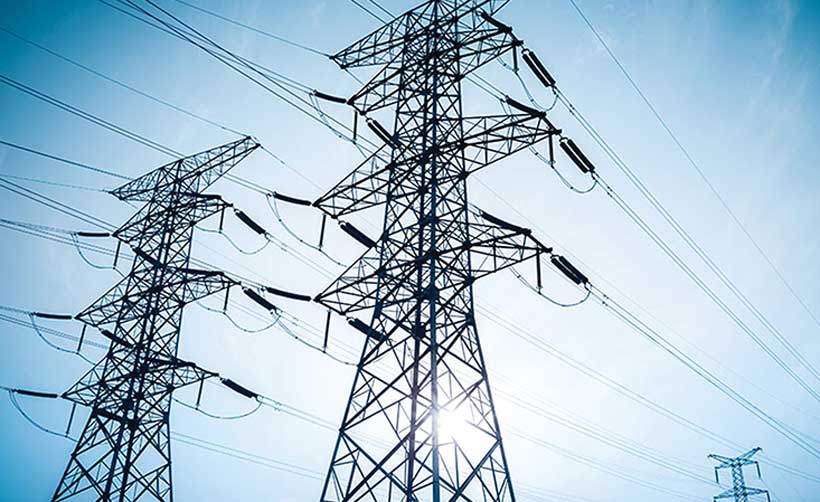 Authors: Kieran McNamara, Valentina Ferlito and Alberto Toril
Our energy destinies rest in the hands of governments – and this is particularly true in power markets. More than 70% of future investments in global energy supply will be made by state-directed entities or respond to regulatory incentives. If we narrow this view to the power sector, more than 95% of global investment will be made in sectors that are fully regulated or affected by mechanisms to manage the risk associated with variable prices on competitive wholesale markets.
Traditionally, electricity markets developed and operated within strictly regulated frameworks, in which vertically integrated utilities handled all or most activities from generation to transmission to retail. Over the past 35 years, however, many parts of the world have gradually moved towards competitive markets as a means to generate and procure electricity alongside many of the support services required to operate a power system.
Today, countries that rely on competitive markets to maintain efficient operations in the short term, either through bilateral physical contracts, power exchanges, or co-ordinated spot markets, account for 54% of the world's electricity consumption. Once China completes implementation of its power sector reform, this share will increase to almost 80%.
Despite their imperfections, markets have largely succeeded in the goal of providing reliable electricity at least cost to consumers. Nonetheless, some regional markets have come under strain. Without policy measures to address this shortfall, there is a risk to future security of supply. This is a topic that is examined in much greater detail in the electricity focus of the World Energy Outlook-2018.
Since 2010, some electricity markets have experienced a decline in wholesale energy prices brought about by stagnant demand, low natural gas prices and higher output of generation with low marginal costs. This situation is not unique to Europe, for example, our analysis points to similar outcomes emerging in regions such as the United States and Australia.
Ensuring sufficient investment in competitive electricity markets
The decline in market revenues experienced in many markets raises some questions about the ability of competitive markets to provide adequate returns to sustain the existing fleet and to provide adequate signals for timely and efficient investment. The problem arises from the low wholesale market prices that have occurred in many markets, as a result of rapid deployment of variable renewables, the requirement for high levels of reliability (through healthy capacity margins), and, in some cases, low natural gas prices.
While periods of reduced profitability are a natural part of competitive markets, declining revenue in lean systems where investment is needed – which we see in some markets today – may signal a need to re-evaluate market design and its ability to deliver investment and electricity security, especially since the main conditions that have depressed wholesale prices are likely to continue at least in the near term. With new sources of capacity and flexibility in power systems becoming more widely available and cost-competitive, future regulatory frameworks or market reforms should strive to ensure a level playing field for all system resources, including power plants, energy storage systems and demand-side response.
Furthermore, wholesale markets are responsible for non-energy revenues that come from providing a variety of products commonly referred to as system or ancillary services. These products safeguard against unforeseen changes in demand or available supply (primary and secondary reserves), as well as products that support the quality of power (reactive power, frequency regulation and inertia). They provide revenues to sources that, even if not essential for the adequacy of the system, support the reliability of supply and quality of power delivered.
Recent trends suggest that some markets may be unable to deliver investment signals that guarantee resource adequacy. For example, in markets in the European Union, the share of total production costs covered by electricity sales fell from 77% in 2010 to about 60% in 2017, and looks set to continue declining. Such unsatisfactory market signals led many European utilities to broaden their exposure to global markets by means of deep business restructuring and reorganisation, in addition to giving large space for capex optimisation and high investments in operational efficiency, renewables and digitalization. In fact, even if in 2017 the missing money gap narrowed, as wholesale electricity prices and total electricity sales increased by about 20%. This relief was temporal, however, mainly a result of a rebound in natural gas prices, lower contribution than usual of hydropower to the generation mix and extended nuclear plants outages. Unfortunately none of these underlying causes of partial remuneration recovery is likely to continue.
In the United States, the share of total generation costs covered by wholesale electricity sales is also declining. Stagnant demand and the rising share of variable renewables, led by wind power, have added to the downward pressure on wholesale electricity prices in several US electricity markets. Electricity sales may continue to recoup less than the total cost of generation, owing to an expected growth from solar PV and wind generation and a persistence of low gas prices, despite the possibility of a return to growth for electricity demand spurred by space cooling and the electrification of heat and transport.
In Australia, the recent experiences have been quite different; mostly due to scarcity pricing – which also constitutes a key signal for new investment required – that has more than offset an increasing share of renewables during the last seven years and has covered a rising portion of total costs in generation.
Where do we go from here?
The experience of established competitive markets provide useful examples of potential concerns and solutions for countries looking to transition to competitive markets. For example, Japan is pursuing electricity market reforms that establish a set of markets for baseload, transmission usage, capacity, balancing and zero emission credits, which will provide a basket of complementary revenue streams. Mexico is also pursuing market reforms that aim to transition away from regulated to competitive markets and that take account of the experience of other countries.
These points lead to the obvious question: how will the electricity market of the future work? It is very likely that over the medium to long term, many markets will continue to experience further downward pressure on wholesale energy prices as more zero-cost power generation enters the market alongside new energy service providers and innovative technological solutions. Policy makers, regulators and energy sector stakeholders need to understand the changes underway and seek new solutions and market designs that can support the transition towards low-carbon electricity markets while at the same time ensuring the security and adequacy of power systems.
*Valentina Ferlito IEA consultant and Alberto Toril IEA consultant
A Just and Fair Energy Transition: An opportunity to tackle climate change and create prosperity
Holding the UN climate conference COP24 in Katowice sends a strong signal as it provides the international community with an opportunity to learn from an on-going energy transition in a traditionally fossil-fuel intensive region. At the same time, it reminds us of the imperative of a just energy transition on our pathway towards a climate-safe future.
The global energy landscape is truly witnessing rapid and wide-ranging changes driven by an unprecedented growth of renewables. Last year alone, a record-breaking 168 gigawatts of renewable energy capacity was added globally, making it the sixth year in a row in which new power generations from renewables outpaced conventional sources including from coal.
Renewable energy is driving an energy transformation that is creating new socio-economic opportunities for countries, regions and local communities across the world. It is also key to address climate change, which is becoming ever more urgent. The widely cited recent Special Report on Global Warming of 1.5°C by the UN Intergovernmental Panel on Climate Change (IPCC) urges for a rapid scaling-up of renewables to avoid irreversible climate impacts.
Poland has a vast potential of renewable energy resources, such as biomass and wind energy, and is therefore well positioned in this changing landscape. Countries that lead this transformation will also be the ones to reap most of its benefits. While coal fuelled an intensive industrialisation in the 18th century, wind energy could become a new point of industrial departure for Poland. The launch of a parliamentary commission on offshore wind as well as the most recently announced plan by Polish authorities to develop 8 gigawatts of offshore wind by 2030 point in this direction.
Indeed, building new wind energy installations makes compelling economic sense for Poland as technology costs continue to fall dramatically. Today, onshore wind represents one of the lowest-cost sources of new power generation globally. Cost for wind turbines alone declined by a remarkable 30% since 2010, the cost of power from onshore wind fell by 23% globally. Innovation and breakthroughs in wind technologies are creating new deployment opportunities and driving cost reductions across the industry further. The International Renewable Energy Agency (IRENA) estimates that offshore wind cost could fall by an additional 14% by 2020, making all commercially-available renewables cost-competitive with fossil fuels.
Beyond the strong business case, growing the offshore renewable energy sector will create jobs and revenue in communities across the country. The development of a typical 500-megawatt offshore wind farm requires around 2.1 million person-days of work. A wide range of skills are needed for the successful completion of such a project, from planning, procurement, manufacturing, transport, installation and grid connection as well as operation and maintenance. Jobs which puts countries like Poland in a favourable starting position as it can build on solid local manufacturing capacity.
To put this in concrete numbers in the Polish context, the development of 6 gigawatt of offshore capacity in Poland could create more than 75 000 new jobs and contribute about PLN 60 billion to the economy, according to a study by McKinsey. Developing wind farms in Poland could also increase demand for products from many Polish companies, thereby reviving industries in regions such as Upper Silesia.
It is encouraging to see that Poland is beginning to tap into its enormous wind energy potential, especially in the Polish Baltic Sea, by boosting its existing offshore wind supply chain. It is also already leveraging its local industry to serve the nearby North and Baltic Sea markets, mainly in territorial waters of Germany and the United Kingdom.
Overall, shifting the global energy system to renewables would grow the world economy by one per cent till 2050, translating into a cumulative gain of more than USD 52 trillion. IRENA also estimates a total of 29 million jobs in renewables by 2050. With 500 000 new jobs, more jobs were created in renewables 2017 than in all fossil fuel technologies combined, surpassing the 10-million-benchmark for the first time. If we add social welfare benefits like better health, air quality and reduced pollution, potential gains more than outweigh additional costs.
However, to ensure that costs and benefits are fairly distributed, the on-going, large-scale global energy transformation has to be accompanied by policies enabling a just transition. A just transition must create alternatives to people and regions trapped in fossil fuel dynamics through new economic opportunity, education and skills trainings and adequate social safety systems. Governments and local authorities will have to engineer new job opportunities for job losses caused by replacing fossil fuels with climate-safe power sources. With its ambitious plans to accelerate offshore wind energy, Poland is sending a powerful signal to other countries not only in Central and Eastern Europe but also to the rest of world that moving forward on renewables makes economic sense and can be designed in a socially just way.
Far from having to choose between mitigating climate change and economic growth, it is more evident than ever that an opportunity exists to ramp up renewable energy technologies, decarbonize economies and shift the global development paradigm to one of shared prosperity.
This piece was published in Polish by Wirtualny Nowy Przemysł on 13 December 2018.(IRENA)