Vico and the Nexus between Science, Truth and Beauty
In 650 BC Thales asked "what is the primal substance that makes up all matter?" Since then, we have been searching for oneness. We now call it the search for the unified theory of matter. This search which is as old as philosophy has a value system, or a belief system if you will, buttressing it, independent of the acknowledgment of scientists.
The belief system is this: there is an overarching structure behind all that is and our minds are so constituted that we can figure out what such a structure is; in fact our minds mirror such a structure. Therefore, this search is partly a search for self-knowledge. Back to the ancient Socratic maxim: know thyself. I dare say that without such a belief system no scientific enterprise would have originated in ancient Greece.
In 1961 Thomas Khun reminded us moderns of this unique ancient wisdom with his famous book The Structure of Scientific Revolutions, which was originally printed as an article in the International Encyclopedia of Unified Science. Basically, in this book Kuhn argues that science does not progress via a linear accumulation of new knowledge, as Aristotle averred, but undergoes periodic revolutions which he dubs "paradigm shifts."
The ancient Stoics, as they contemplated nature and the cosmos in general begin to notice a strange order and beauty within the perceived complexity of the natural world, an expression of mathematical symmetry and perfection. They considered this rational order truth in its purest form, the hidden code of Nature as it were, the very blueprint of creation. They called it natural law. There were two assumptions behind this belief: that order does not come out accidentally and by pure chance out of chaos; if one finds an orderly mechanism it is illogical not to assume a maker or a master mind (what they called "nous") behind it.
In more modern terms it would be equivalent to finding a working watch in the street and assuming that all those little wheels came together by pure chance. The other assumption, as already mentioned, was that humans can decipher this order, deconstruct it so to speak, through the diligent application of reason and intuition. And so the poet John Keats could declare in the 19th century that "Beauty is truth, truth beauty."
Within modernity this friendly relation between truth and beauty has become a belief system in itself, the very life force of science. Some go as far as declaring that science has taken the place of religion. They can say that only in so far as science too helps us transcend our all too human and finite boundaries by lifting us into a transcendent higher level of existence.
That is not too dissimilar from the dream of a Plato all the way to Einstein: to play god by searching for immortal Truth (with a capital t) via reason. In fact, Reason itself (with a capial r) has become a god for many of these philosophers, even when they continue paying lip service to the God of Abraham, Isaac and Jacob. I am thinking here of a Leo Strauss whom some of his own disciples consider a hidden atheist approving of religion as a sort of opium for the people, to keep them docile at the service of the elites who teach philosophy in universities. The textbook which Barry University has approved to teach problems of philosophy was written by an atheist. That is quite intriguing in itself.
Symmetry principles in the natural sciences, from mere tools are transformed by these fanatics of Reason into a dogma of sort. For example, the hidden code of Nature is represented nowadays by the so-called "theory of everything." The best candidate of this theory is superstring theory, a theoretical construction that shifts the basic atomistic paradigm — that matter is made of small building blocks — to a new one whereby vibrating strings in nine spatial dimensions can represent what we measure as particles at lower energies and in 3d. This theory has never been proven, it is just a theory or a belief system of some scientists which is denied by others.
In a democracy one is free to choose one's belief system but after some twenty five years of attempts to prove the theory empirically, we are still clueless on how to construct a viable superstring model that reproduces our universe. Presently there is a near-infinite number of possible formulations producing many different cosmoses. It does not help much to call these a multiverse. The ineluctable fact is that we don't know even how to write down the equations for string theory to search for plausible solutions. The question naturally arises: is there a single theory behind the myriad phenomena of Nature? Or are we adopting a misguided way to look at creation?
To answer that question we need to look at a more humble and realistic paradigm and it is the one suggested by Giambattista Vico in his New Science (1725). In this opus, the most important of his works re-published and edited in 1744 before his death, he proposes that the only certitudes we can have as creatures created by God together with the Cosmos are those of things and institutions that we ourselves have made, such as language, history, political, religious and economic institutions, and the variety of artifacts created since pre-historic times and comprising human culture.
In short, what Vico is proposing is this, we did not create nature and therefore the hope of understanding it 100% via science is a delusion riding on an illusion. Vico is not debunking science here; he is just saying that it is much more scientific and certain to explore what Man has made; we can do this because other men like us have made these artifacts with the same human mind, albeit the mind of primitive man is quite different from that of rational modern man. Here the problem becomes one of recapturing one's origins at the price of ending up in what Vico calls "the barbarism of the intellect," a sort of rationality and logic closed within itself and eating its own tail. The other side of this coin is this: God has created the cosmos and therefore only He/She can fully understand it.
What Vico is also implying is this: that the world is not perfect in a rational, mathematical sense. Yes, we find symmetries out there, and they are useful. But we should have the humility to see Nature for what it is and not for what we want it to be. Fifty years of particle physics have proven quite disappointing in as much as they have time and again crushed the symmetries that we hoped for. It ought to have also proven that we are not gods or demigods confabulating with the gods of Mount Olympus.
What Vico is also saying is this: science is a construction of the human mind, very useful and successful but nevertheless a limited construction. What we really have are mere models that approximate what we measure with more or less efficiency and proven by experiments and empirical evidence; but we cannot conduct experiments ad infinitum. What we know depends on what we measure, and what we measure is limited by our instruments, we can never be certain of what's hiding in the shadows of our ignorance.
Vico is not here speaking of gods, fairies, and spirits; after all his opus is titled a "science," not a fable, but it is a novel kind of science. What he is insisting upon is that the cosmos if full of unexpected effects; that we humans can't know all there is to know and therefore we can't ever know if our theory is final or not. There are indeed, paradigm shifts and scientific laws can be superseded by new discoveries. That is to say, we are not gods. That knowledge, if accepted, would be very liberating for assorted philosophical absolutists who have substituted positivism, or the ideology of science to what went by the name of religious faith.
P.S. This article first appeared in Ovi magazine on April 11, 2010.
To legalize or not to legalize?
Prostitution is considered as one of the oldest professions, which always causes conflicting points of view. The sex industry tied to human trafficking, is a billion-dollar industry, second only to the illegal drugs empire. The European Union (EU), as well as many other international organizations, has had trouble in deciding collectively whether to legalize it or abolish it. The controversy behind legalizing prostitution relies mainly in its close link to human trafficking. The most common form of human trafficking within the European Union is for the purpose of sexual exploitation. In 2019, 60% of victims of human trafficking in the EU were trafficked for sexual exploitation. The number of prostitutes across the region ranges between 700,000 and 1.2 million. Thus, human trafficking for sexual exploitation, being one of the most serious security problems of the EU, is linked directly with the legalization of prostitution and the sex market, as a whole.
Prostitution is legal and regulated in Germany, Switzerland, Greece, Austria and many other countries of the European Union. In Germany alone, the industry is estimated to be worth $16.3 billion. However, it is naive to believe that the legalization of prostitution will automatically translate in bettering the economic, social, work and health conditions of those in the field. Nevertheless, this just creates a vicious cycle because the money they earn ends up in the hands of the brothel owners and procurers. In this type of business, no matter the conditions women are always seen as disposable products who are used and discarded, that is why it is inherently linked to male power and control. Under these circumstances, woman working in such atmosphere will always be in a much more vulnerable position.
Furthermore, it is important to take into consideration that trafficking humans for sexual exploitation is clearly a gender-specific phenomenon that happens at the expenses of girls and women. Women are mainly the prostitutes and trafficking victims, while men tend to be the clients or procurers. Over the period 2017-2018, the percentage of women among the victims of trafficking was 92%. For that reason, prostitution cannot be untied from the jaws of human trafficking. Both consist in supplying and delegating women for the objective of male sexual pleasure through exploitation.
Since 2014, Article 2 and 3 of the European Union now mention gender equality and the respect for human dignity as some of their main values. Notwithstanding, having countries that benefit the most out of prostitution is a juxtaposition that still needs to be analyzed. The reality is that every woman faces systematic oppression and most do not enter prostitution because they want to but due to poverty and limited opportunities. The true question remains how much of an act of free will can prostitution be when you live within a system that sees your body as an object for sexual pleasure; this being more important than your human quality.
In legalizing prostitution, the security of sex workers has never been part of the debate, neither has their integral health. Likewise, looking out for prostitutes or fighting the system that perpetually offers the consumption of bodies has never been part of the agenda. The factors that influence the decision of politicians exhibits a strong male gaze of the issue. All politicians care about is the economic benefit and taking prostitution from the streets and into enclosed spaces so everything looks "cleaner". Furthermore, when prostitution is legalized sex tourism increases and red light districts are institutionalized, which makes the situation altogether worse. Pimps and traffickers are given a free pass to operate and even can hide their victims in plain sight.
In Europe, most sex workers come from other countries and do not have a legal immigration status, hence, if prostitution is legal or not, does not help at all. Another issue is that being a sex worker holds a lot of stigma within society. Illegality frames everything they do, leaving a space wide open for anything to happen to these women. Therefore, multiplying even more the level of vulnerability and causing for women prefer not being branded as sex workers or have it in official record. Thus, if prostitution is as innocent as any other business, as some politicians have declared, why is it so dangerous or why having it in your official record represents such a repercussion.
Overall, in the European Union, member states have a very lenient approach towards prostitution. Only three countries have a strict ban on sex work which criminalizes both buyers and sellers. The countries that possess such a neo-abolitionist approach are France, Sweden and Ireland. Prostitution can be a euphemism for human trafficking and with its legalization it tries to restrict it in accordance with rules imposed by the state, regardless, there is no way of guaranteeing it. Thus, legalizing prostitution is not the right decision done by the governments, neither a way of taking care of prostitutes, rather is just a way of patching up the issue without going to the core.
Musings of a journalist – Part 3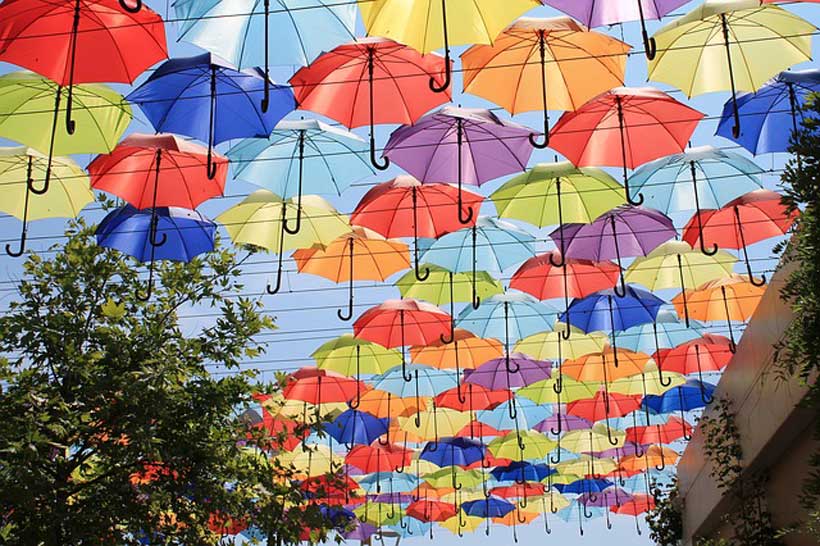 The entire idea of writing this is that as journalists we find ourselves finding and scratching other people's truths. However, we often escape from our own. The idea of writing this is to come closer to my own truth and to stay connected with it.
Some good things have also happened since January. I believe I fell in love with someone for a while, fell out of love with them recently and am waiting to feel in love with them again. The strongest learning I've had about love is that it's not permanent. It comes and goes in tides and we must persevere to know when the next tide will come. People who expect love to be permanent have either lost themselves in love or are blinded by it, both of which might lead to delusions. I think my style of loving is more like a realist who gives into delusions once in a while but gets back to reality. Might sound sad, but this is the sad reality of long relationships. People can fall out of love and fall in love with the same person at different points of time. Lovers just need to wait for the right timing. And don't let this fool you – there might be no right timing for lovers, but that doesn't mean that love does not exist between them. It simply means that the timing was, is and never will be right.
One more messed up thing about me is that there was once a time I had no friends and I wanted friends more than anything else. Now that I have friends, I think it feels like a burden to be responsible for people's emotions. To build these connections and promises of a lifetime when I might not even be in the same country after 3 months. But does that matter? Some people might not be in this world after 3 months! Some people might be terminal. Should that stop us from connecting with them at a deeper level? Maybe some connections are deeper because we know they are short lived. Maybe some connections are not so deep because we know they ebb and flow like tides, with different intensity of feelings at different points in time. What is a good measure for judging connections? Depth or time? I think both measures fail. One of the mysteries of this world is how to judge the quality of a connection. I am yet to understand how.
Another realization I've had these past few months is that without love we are little. But without self respect we are nothing. Without alcohol, I do feel a sense of anxiety every once in a while. Coffee makes up for that. We move from one vice to the next. I also know that coffee is not the best for my health, but I still know it's better than alcohol. A good sense of creating better addictions is something I'm trying to incorporate in my life.
Since the last few months, I have been afraid of death. And I have learned to overcome it. I've learned to live in the present moment. I've learned to live by projecting a future I want into this world. I've learned to trust myself and rebuild myself. And with this piece of writing. I've rebuilt a sense of trust and truth in myself.
In the last six months I was also selected for an apprentice hub where I was mentored for my NGO by Priyanka Jha, Miss International 2004 and Miss India top 5. I also had the privilege of being selected for the Global Governance Initiative and am impressed by my attendance and participation in the fellowship. I wrote a five thousand word thesis about the negative impact of social media as a part of the fellowship. I cannot imagine having written a five thousand word thesis ever before. Now I'll be starting a course by MIT in May called MIT bootcamp. I'm building my start-up on the side and also working for my NGO – Coral Warriors. I've also been interviewed by some publications for my NGO and have been working on expanding the board of directors. I've tried to get an internship in consulting but have failed quite strongly till now. I might not have to continue failing if the opportunity arises. That's the beautiful part about failing – we fail back to back and one day life surprises us. Some more things I really want to do is develop a sense of routine, build my sense of peace, go for treks, feel more connected with myself, not agree with people blindly to ensure a continued relationship with them and get more political like I was before. Perhaps while reflecting on the first six months (almost six months of 2022), I cannot help but reflect on what I want the next six months to look like.
I want them to be filled with a deep sense of purpose and belonging. I want to be humble. I want to feel more connected. I want to feel like I am creating a positive impact, like my life has meaning. I also want to work towards getting a Masters degree. Most of all, I wish to stay connected with my truth through all this. To not forget my past in a fury of this madness. To remember what pain feels like and live everyday with gratitude. Being a believer of manifestation, I want to manifest my goals and dreams for myself, but only those that bring me peace.
This is my truth and I am glad to be sharing it with you.
Musings of a journalist – Part 2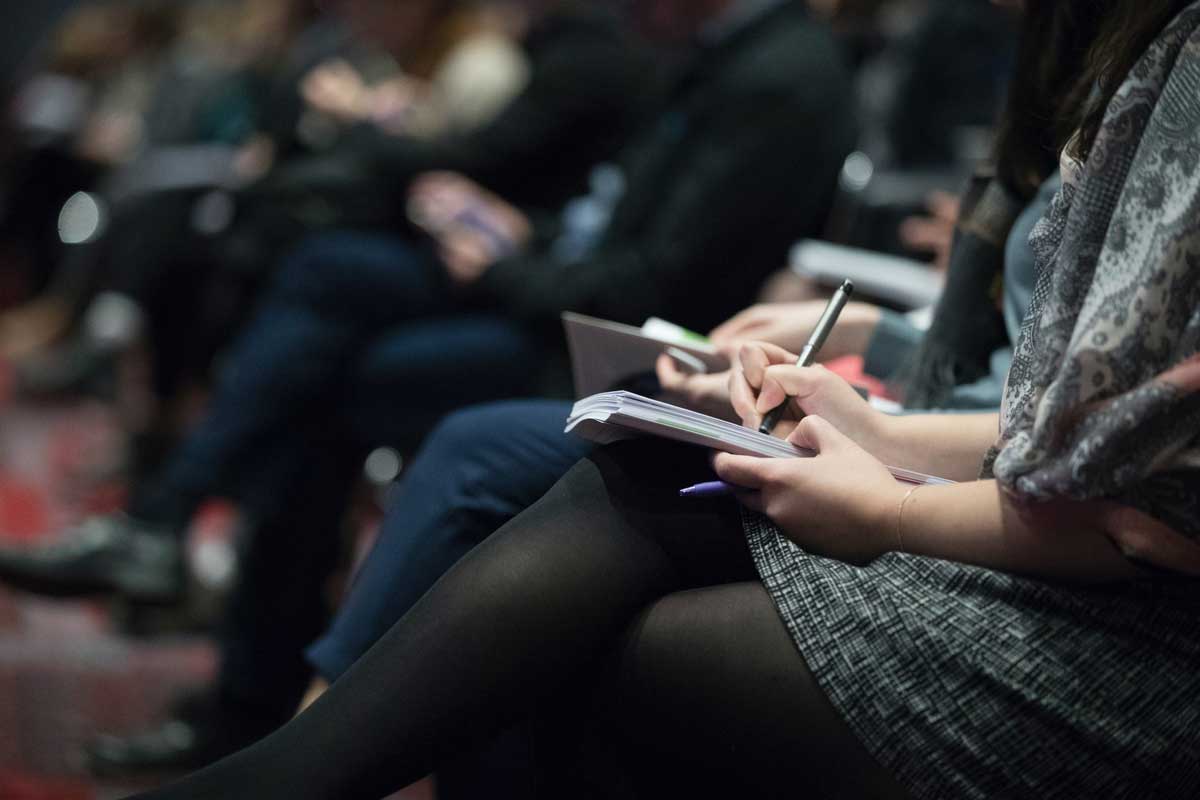 The entire idea of writing this is that as journalists we find ourselves finding and scratching other people's truths. However, we often escape from our own. The idea of writing this is to come closer to my own truth and to stay connected with it.
Since I'm writing this to come to terms with my own reality, it's also a good idea to reflect on how I feel when people ask me – "How do you manage your time?" or "You are doing so much!" or "Your story is inspiring." To be honest, people are saying this to me to encourage me and motivate me, but as someone who is used to doubting and second guessing myself, the only impact that words like this have on me in the short term is – IMPOSTER SYNDROME. I remember battling it at university where I felt like a constant imposter amidst people who were doing so much more than me. I know we must not compare ourselves to others but it's a mistake of the past.
Today, I feel like an imposter where people feel like I am doing a lot and being a lot, when I don't perceive myself to be doing anything at all! For someone who spends their day feeling like they've wasted their time, there's a cognitive gap in their understanding that they might have actually done something productive. I struggle with feeling productive and feel like a fake version of myself on most days where people can't see the real me. Most people might see a list of things I've done and imagine I'm being my best self when perhaps I'm not. Someone please tell me – What's a good way to tell someone who pedestalizes me that I don't deserve to be pedestalized? What's a polite way to ask them to not look up to my achievements because I have none.
The last six months of my life have been hyper stressful. I got rejected from the IVY League university to which I had applied and life hasn't been the same since. It's taken a while for me to accept the fact that I might have made some decisions in the past, which are of course reversible in due course of time, but it will take time. However, on a positive note, I did not see myself here one year ago. I got into a university in the UK which is still over the caliber my grades represent. I have realized one thing about academia. There are no second chances, you need to start from scratch.
In the last six months, I also believe the usage of my social media has increased, thereby causing a decline in my overall wellness. Perhaps, my university roommate has been smart in deleting the app overall but I am aware she lapses every once in a while when she feels the urge to check the internet. But her lapses exist once in six months. And mine from social media would be like twelve hours. I want to be immune to social media and delete the apps eventually. But of course, Instagram is a tool for business and I do believe in my ability to monetize the application, perhaps like others who want to be influencers but have no future in the field. Ouch! But yes, honestly, either put yourself out there and start now or never.
Since January began, I have watched the entire Oscar nominations list, almost, barring five movies I'm going to have to pirate because selections on Netflix suck. Despite accomplishing my almost 52 movies/ series and 52 book goals (26 books by June and 26 more by December), despite being on track, I feel flung off. There is no sense of pleasure in doing it anymore. Why does someone even read 26 books in 6 months? Someone might read one book and derive enough information out of it which someone who reads 26 books might miss out on. I find the reading 52 books goal displeasurable right now. I don't see the meaning in it except knowing that it creates a good sense of ego. Yay, I'm reading more than most people. Yay, I probably know more than them about this world and how it works. Or yay, I'm not as dumb as I thought three years ago.
Honestly, the first time I read 52 books a year, last year, it was like an achievement. But now it feels just like another addiction to keep my day going. I really need other better hobbies to keep me engaged. Reading is not the only important thing. Lately, I've realized we need to apply what we read. And the truth is when we start applying our readings to the real world, there is very little time for reading left. I wonder is this realization why most people stop reading in their twenties? Is this why my father stopped reading in his twenties? I seriously wonder why people who were avid readers and dreamers once have now stopped reading. Did life hit them or did they realize they had to get up from books and start hitting life?