Cashing in on Counterterrorism: The Kuveyt-Turk Participation Bank Case
On June 13, St. Francis Assisi, a California-based nonprofit mutual benefit corporation, on behalf of Assyrian Christians, filed a complaint in the Northern District of California against the Kuveyt-Turk Participation Bank, Inc., and Kuwait Finance House for damages Assyrian Christians suffered at the hands of the Islamic State in Iraq and Syria.
The complaint alleges that the banks "continuously, knowingly, directly, and willfully provided, distributed, and administered benefits, money, and financial services to the terrorist organization known as the Islamic State[1]. " This case is substantially significant due to it being the first civil complaint filed in a court of law to go after the people, businesses, and other official establishments acting as facilitators of different terrorist organizations in their violent activities – from the financing of terrorism to supporting terrorist organizations across a variety of mediums.
The Islamic State has systematically and indiscriminately targeted, killed, enslaved, and forcibly moved people and communities deemed as "enemies," including minority groups such as Christians, Yazidis, and Shiite Muslims, as well as Sunni opposition groups. On March 15, the U.S. Senate passed a concurrent resolution "expressing the sense of Congress that the atrocities perpetrated by ISIL against religious and ethnic minorities in Iraq and Syria include war crimes, crimes against humanity, and genocide." The St. Francis Assisi complaint specifically addresses two banks: Kuwait Finance House (KFH), a Kuwait-based bank, and Kuveyt-Turk Participation Bank, Inc. (KTPB), a Turkey-based financial institution. Both banks, according to the complaint, are accused of knowingly and willingly participating in and facilitating Islamic State and Jabhat al-Nusra (now known as Jabhat Fateh al-Sham) fundraising campaigns. The KTPB account numbers for various front organizations and associations affiliated with the Islamic State and Jabhat al-Nusra were provided in case documentation.
The owners of KTPB are prominent political figures in Turkey. Abdullah Tivnikli, who served as a member of the Kuveyt-Turk board from 1988 to 2001 and was vice chairman of the management board from 2005 to 2015, is a close friend of Turkish President Recep Tayyip Erdoğan [2] . Tivnikli resigned from his position at KTPB only in September 2015.. Beyond KTPB, Tivnikli has been involved in many prominent enterprises. He owns a large energy and construction company, Eksim Holding. He is also the chairman of management boards at 20 large-scale companies, vice chairman at eight, and a board member of nine more [3] . These companies run some of the most affluent and successful industries in Turkey, including Turk Telekom and several energy and construction companies. Because of this relationship with Erdoğan and ties to affluent businesses that contract with the Turkish government [4] , Kemal Kılıçdaroğlu, the leader of Turkey's main opposition party, has commented on Tivnikli's connection to the president, referring to him as "the representative and depository of the most prominent political individual in Turkey.[5] "
Tivnikli has been suspect in a corruption probe before: In December 2013, Tivnikli and other prominent figures close to Erdoğan faced charges such as bribery and influence peddling, tender fraud, and clearing assets acquired through criminal activity [6] . This case was closed rather quickly, allegedly due to political interference from the president's office [7] . Moreover, Tivnikli has been suspected of other shady and illegal business dealings. For example, when he was bidding to purchase one of the largest state-run power distribution companies, Dicle Electric Inc., he financed the purchase directly from KTPB—a transaction that is against banking regulations [8] . Similarly, Tivnikli is alleged to have paid the school tuition of Erdoğan press secretary's daughter in exchange for regulatory assistance with his businesses[9] .
When asked about the allegations via email, the Kuveyt-Turk Participation Bank responded that all the allegations were made up and lies, the claimed accounts were never opened in their banks and the bank always complied with the rules of the banking system in Turkey. However, KTPB is already known as the hard cash transfer bank of Turkey. The KTPB branch at the Grand Bazaar in Istanbul is commonly known as a place where people can wire large sums of cash without being questioned or filing Suspicious Transaction Reports[10] . It is alleged the Islamic State uses businesses in the Grand Bazaar and in Gaziantep, Turkey to transfer terrorist funds[11] . Similarly, the KTPB Dubai branch was fined $150,000 for money laundering and failing to act under local banking rules in Dubai[12] .
The Erdogan government has deemed it to be in its best interests to provide both open and hidden support to terrorist groups, including Al-Nusra and ISIL. It is alleged the Erdogan government has consistently turned a blind eye to thousands of ISIL terrorists passing through porous Turkish borders, let ISIL freely carry out its recruitment activities, allowed terrorist organizations to provide logistical and military support through Turkey[13] , and purchased ISIL oil through Erdogan's son-in-law, the Minister of Energy, Berat Albayrak[14] , and then sold it through his son Bilal Erdogan's companies[15] . In the Turkish bureaucracy, especially police forces, it has been understood for some time that officials do not intervene with ISIL and Jabhat Al-Nusra activities, as any officers who did so have been subject to arrest and imprisonment between 2014 to 2016.
The alleged KTPB activities were therefore effectively unregulated. The Turkish Banking Regulation and Supervision Agency (BDDK) and Financial Crimes Investigation Board (MASAK)—the two official bodies that should have intervened swiftly—did not act to stop these alleged activities which was also revealed in the U.S. State Department 2015 Counterterrorism report[16] . Meanwhile, despite facing possible jail time for failing to do so, KTPB clerks and officials did not report suspicious transactions. Although different terrorist organizations are responsible for their violent activities, the institutions that facilitate and aid its acts of terror should also be accountable. From this perspective, the St. Francis Assisi case could be ground-breaking. If successful, it would pave the way for future legal actions against all of the different state and non-state actors facilitating or enabling terrorist organizations. From IED equipment allegedly provided to the Islamic State by Turkish companies, to ISIL oil allegedly purchased and sold by Erdogan family members, to Toyota trucks sold and transferred to the terrorist group both through and from Turkey, this case will serve as an example for future investigations into states and corporations that falsely claim ignorance of terrorism happening right under their noses. Victims of terrorism might also be able to file similar complaints against not only the perpetrators but the entities assisting terrorist organizations. Consequently, such righteous enforcement of the rule of law would hopefully have the wretched supporters and facilitators of terrorist organizations reconsider their actions more seriously, as they would not only be liable against state criminal investigative bodies but at the same time subject to deeply punitive financial civil suits.
---
[1] https://timinhonolulu.files.wordpress.com/2016/06/20160613-1-complaint1.pdf
[2] http://www.diken.com.tr/17-25-aralik-suphelisi-tivnikliye-ait-yeni-kayitlar-ortaya-cikti-o-yasa-gecerse-40-milyon-avrom-yanar/
[3] http://telekomculardernegi.org.tr/haber-5987-abdullah-tivnikli-38-sirketin-yonetiminde.html
[4] http://www.sozcu.com.tr/2016/yazarlar/ugur-dundar/abdde-acilan-davalarin-hedefinde-tayyip-erdogan-mi-var-1278521/
[5] http://www.gazetevatan.com/ercan-inan-211721-yazar-yazisi–becerikli–l-kabini-bosuna-takmamislar/
[6] http://www.hurriyetdailynews.com/prominent-turkish-businessmen-among-arrest-list-in-second-corruption-probe-report.aspx?pageID=238&nID=60239&NewsCatID=341
[7] http://www.cumhuriyet.com.tr/haber/turkiye/195899/17_Aralik_savcisi_konustu__Yuce_Divan_a_gitse_hayati_biterdi.html
[8] http://www.sozcu.com.tr/2013/yazarlar/ugur-dundar/kim-bu-becerikli-abdullah-431998/
[9] http://www.sozcu.com.tr/2014/gundem/benim-kizin-okul-taksitleri-var-himmetinizi-beklerim-464767/
[10] Personal accounts of Istanbul Police organized crime department officers
[11] https://www.academia.edu/24560858/ISIS_Sex_Slave_Trade_Brokered_in_Gaziantep_Turkey
[12] http://www.birlesikbasin.com/article/abd-turkiye-den-6-bankayi-isid-i-finanse-ettigi-id.html
[13] http://www.huffingtonpost.com/david-l-phillips/research-paper-isis-turke_b_6128950.html
[14] http://www.zerohedge.com/news/2016-12-05/wikileaks-documents-reveal-sinister-relations-between-erdogan-and-isis
[15] http://www.huffingtonpost.com/david-l-phillips/research-paper-turkey-isi_b_8808024.html
[16] https://www.state.gov/documents/organization/258249.pdf
Why America's Torture-Chief Now Runs the CIA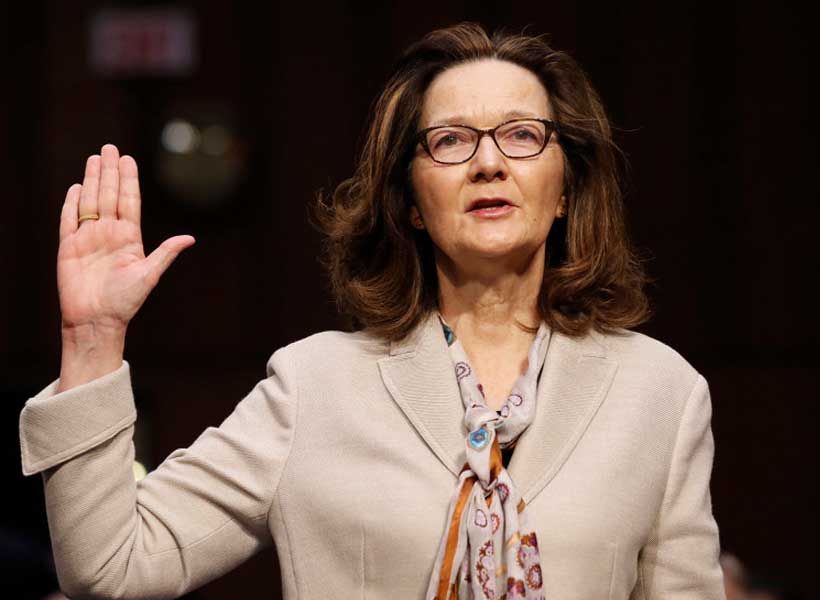 On May 17th, the U.S. Senate Intelligence Committee voted 10 to 5 to approve Gina Haspel as America's new chief of the Cenral Intelligence Agency. Back in 2002, she had headed the CIA's "black site" in Thailand where she ordered and oversaw the torturing of Abu Zubaydah, trying to force him to provide evidence that Saddam Hussein was behind the 9/11 attacks, but Zubaydah had no such evidence and wasn't even able credibly to concoct a story that President George W. Bush could use to 'justify' America's invading Iraq in response to 9/11. Subsequently, Zubaydah has been held incommunicado in Guantanamo in order to prevent him from being able to be heard by the American public regarding what 'our' Government did to him (and possibly even in order to bring formal charges against the U.S. Government regarding its treatment of him), and (to the extent that he knows) why the U.S. Government did this. Even to the present day, the U.S. regime still has not brought any legal charges against Zubaydah, because it possesses no evidence that he was connected to the 9/11 attacks and hasn't succeeded in fabricating such, but especially because it insists upon refusing to provide him a day in court in which the American public (and the world-at-large) might be able to hear the incriminating further evidence against itself, from him.
Haspel's confirmation as Trump's CIA Director is also confirmation that everything which candidate Trump had said on the campaign trail against America's having invaded Iraq was lies from him, and that he is actually fully on board not only about that invasion, but about the continuing lies about it — and the cover-ups (which are, quite evidently, still ongoing).
If the U.S. regime is allowed to get away with this, then any pontifications from it about such things as "America is under attack" from Russia, and that there has been "Russian election interference" involved in "this attack on the United States," is preposterous, but is even worse than that: it is based on flagrant lies by, and on behalf of, a U.S. regime that tortures in order to obtain 'evidence' for its invasions, and that hides, for decades, the truth about this, from its own public.
A writer for the Brookings Institution and the Washington Post asserts that America's Democratic Party's "haste to brand President Trump a tool [of Russia]" is "unwittingly doing the Russians' work for them: validating the notion that our democracy is a sham." But perhaps the prominent publication, and think-tank promotion, of such writers as that, in the United States, is, itself, yet further evidence that "our democracy is a sham." Only one scientific study has ever been published about whether America's "democracy" is authentic or else a sham, and it found that this 'democracy' certainly is a sham, but the Washington Post and the Brookings Institution etc., don't publish that information — they hide it, and you'll see and hear about it only at 'fake news' sites such as this. (The real fake-news sites, in the English language, include all of the mainstream 'news'media and almost all of the 'alternative news' ones — but not this site, which is one of the few that are in English and not fake 'news'.)
The making-Director of the CIA, Gina Haspel, was a bipartisan action by this regime, this fake 'democracy', by two fascist political Parties; and, yet, the American public see and hear, in this nation's leading 'news' media, such drivel — accusations that Russia is doing, what the U.S. has actually been doing, for decades.
However, this isn't to say that Russia has actually been doing these things, but only that the U.S. has definitely been doing it — and is set to continue doing it in the future.
Measuring American 'democracy' by how uniformly the U.S. Government carries out its "Cold War" against Russia — a 'Cold War' that never really was about communism at all but only pretended to be — isn't just fraudulent, but it is downright stupid, and it seems now to be the established norm, in the United States. A dictatorship can fool its public like that; and, if it doesn't, it won't continue to rule.
So, in America and its satellites, Gina Haspel is a 'patriot' who wins a top post of power, while Julian Assange is not only an 'enemy of America' but one whom the U.S. and its satellites have silenced and are slowly killing. On 14 December 2011, the Washiington Post bannered, "Poll: Americans say WikiLeaks harmed public interest; most want Assange arrested", and reported that "68 percent say the WikiLeaks' exposure of government documents about the State Department and U.S. diplomacy harms the public interest. Nearly as many — 59 percent — say the U.S. government should arrest Assange and charge him with a crime for releasing the diplomatic cables." The American people have been fooled to favor the regime in this, just as they were fooled in 2003,during the lead-up to the regime's invasion of Iraq.
The reason why America's torture-chief now runs the CIA, is that this is the way a dictatorship has to act in order to stay in power. And they need a gullible public, in order to be able to continue scamming the public, from one invasion to the next. That's the unvarnished, and empirically proven, nauseating, truth. Gina Haspel and her promoters hide it from the public, but they can't reverse it; and they are, in fact, dependent upon its continuation.
The secret dream of all propagandists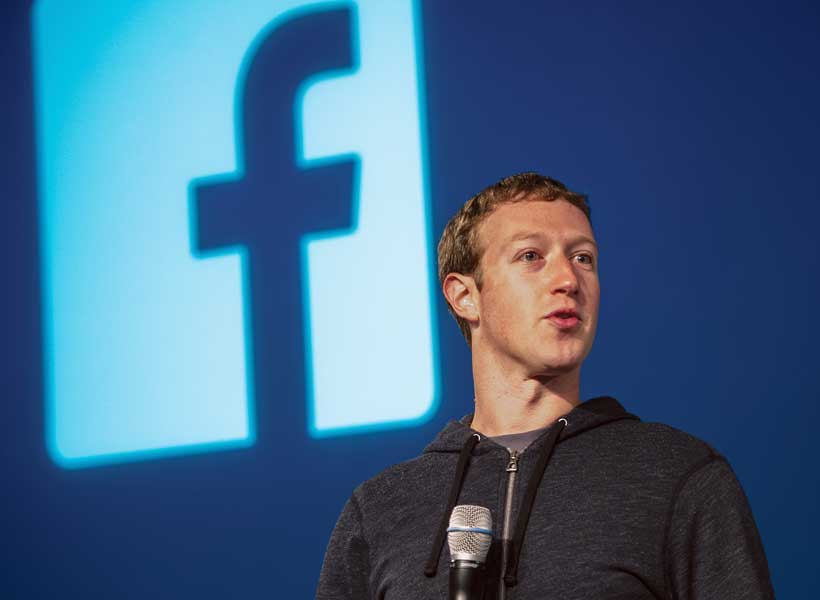 Not even a month after Mark Zuckerberg's grilling at the US House of Representatives, Facebook is announcing a partnership with NATO's social media propaganda organization: The Atlantic Council's Digital Forensic Research Lab (DFRLab). The organization claims to be the guarantor in defending the public from fake news. In its arsenal of topics to be defended, there are, of course, the usual favorite arguments of NATO. Above all, there is a strong predilection to influence the public perception about governments opposing NATO's great design and hegemonic ambitions: such as Russia, Iran, Syria, China, Palestine…
The press release of the organizations says: "Today DFRLab announced that we are partnering with Facebook to expand our #ElectionWatch program to identify, expose, and explain disinformation during elections around the world. The effort is part of a broader initiative to provide independent and credible research about the role of social media in elections, as well as democracy more generally".
For the uninitiated, the DFRLab serves the American-led alliance's chief advocacy group known as the Atlantic Council. Its methods are rather simple: it grants generous stipends and fantastic academic qualifications to various activists that align with NATO's agenda. Just look at who funds the Atlantic Council: donors include military contractors such as Lockheed Martin, Boeing and Raytheon, all of whom directly profit from tensions with Russia, China, Syria… Meanwhile, in addition to NATO itself, there are also payments made by the US State Department, along with payments from the US Defense Department. Other major paymasters include the government of the United Arab Emirates, which is, of course, an absolute monarchy and other absolute monarchies in the region.
Facebook has partnered an organization funded by weapons manufacturers, the US military, and Middle-Eastern monarchies to safeguard the democratic process?  If Facebook truly wanted to "protect democracy and elections worldwide," it would build a broad coalition of experts from a wide and disparate range of the countries it serves. Instead, it has outsourced the task to NATO's propaganda wing.
This is a perfect situation for NATO and those who depend on it for their source of revenues and status. Because the NATO is now positioned to be the master of the Facebook servility in the information war on the social network battlefield. By marry a clearly biased actor to police "misinformation and foreign interference" and to "help educate citizens as well as civil society," Mark Zuckerberg's team has essentially made their company a tool of the US's military agenda.
This is the dream of every propagandist: to infiltrate in an communication infrastructure present on every smartphone and home computer and used with addiction by the great majority of the population; to channel disinformations to the addicted public and to control "the truth". The goal is always the same: to obtain popular support for financing the military apparatus and in the end, obtain popular support for a war. We wonder what this dream of propagandists has to do with the defense of democracy. It would come as no surprise that Facebook will be soon proclaimed a defender of freedom and human rights.
Pathology of a soft war with Iran in cyberspace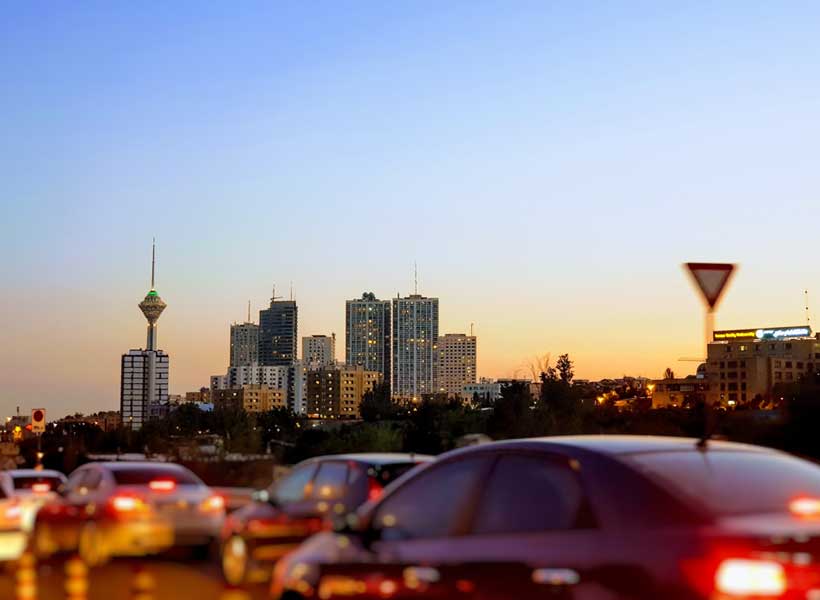 The soft -war against Iran is a fact that all the scholars acknowledge. In fact, the main and hidden purpose of the soft -war is to disrupt the information system of the countries and to influence the public opinion of the countries. Cybercrime is today in the cyberspace community. With this regard, what is the position of cyber space in this media and cyber campaign?
The soft -war is a kind of conflict between countries, which is dominated by content, programs and software, mainly from the media. In fact, any confrontation between countries or groups those are rival or hostile to each other, in which media, cyber and software tools are used is regarded as a "soft- war" in the world. In the soft- war space, the subject of rockets, guns, tanks, ships and aircraft is not the subject of satellite, Internet, newspapers, news agencies, books, movies, and cinema. Naturally, the soldiers involved in this soft -war are no longer generals, officers and military, but journalists, cinemas, artists and media actors.
Naturally, satellite TVs and radio programs within the framework of the soft -war debate are the continuation of the domination of the capitalist system and seek to secure their own interests and interests in other countries. The main purpose of these types of networks is to influence the public opinion of their target countries and to disrupt the internal information system of the countries concerned. They use several technological tools to reach their predetermined plans, goals, and scenarios. These goals can be faced with various shapes and shapes.
Soft -War has existed throughout history. Even when technological tools such as radio, television, and satellite were not available, there was a soft- war in the context of the war of thought and psychological warfare. But what's happening now in the world is that hardware or hard-core wars have multiple implications for the invading countries. Therefore, they are trying to achieve their goals by adopting a soft war strategy alongside their hard wars either independently and only within the framework of soft- war. As time goes by, with the growth of technology and media techniques, the working methods of these networks become more complex. Naturally, the layers of the soft -war become more complex, more complete, and the recognition of these tricks becomes even harder.
In his book Soft Power, Joseph Nye introduces elements as soft power pillars, some of which are music and art. That's also the basis of the soft warfare. In fact, music, art, university, sports, tourism, ancient artifacts, culture and lifestyle of a nation are soft power.
On this basis, there are weaknesses and weaknesses in the internal dimension. One of the most important problems and weaknesses is the inability to use all of its software capabilities in cyber warfare and public diplomacy. In the soft -war of the other faction, the group, the person, the group, the cult, and so on, does not matter. Soft- war does not know the border. Accordingly, all internal groups in this field must be activated in accordance with the guidelines of the Supreme Leader, we must have in the internal arena and in all cultural fields and "infrastructure elements" the soft- war of maximum absorption and minimal elimination, that is, from all the capacities of the system for Cultural confrontation with hostile countries.
The most basic element of soft power is the people. Social capital, public trust, public participation, public culture, public education, and finally all the things that exist in people, localism, nativeism, subcultures, and traditional cultures come from people. In fact, this is something that should be given the most concentration and attention. Using the capacity of the people to cope with these external pressures will have the greatest success.
But how should these capacities, potentials and capital of people is used? The first is used in the media. The national identity in the world is characterized by the national image, that is, the look, the imagination and the imagination that a nation makes for itself. What image do you have in your mind when you hear German or German people? When do you hear the image of the people of Afghanistan, China, Japan, or Arab countries? This is an image that is powerful in the world and talks. Inside Iran, there was a weakness in drawing this image. To create a good image of Iran, one should use the simplest tools, including practical suggestions that media like Voice and Television Organization are capable of demonstrating to the ordinary people of the community. When a tourist arrives for the first time in the country, he is surprised at the first step in entering the airport. Because he faces scenes he did not expect or in the sense of another image of Iran.
In fact, we are now in a soft- war space. Satellite, radio and television tools, along with cyber-tools, have created a full-blown war against the Islamic Republic of Iran. With the growth of technology and media techniques, the working methods of media networks become more complicated, and more complicated, more complete, and harder to know than the soft warfare. Today, the Islamic Republic of Iran is a good news country, but the country is not news. That is, all countries of the world receive Iran-related news on most issues and topics from countries other than us about the country. Once it has come to an end, as we resolve many of the problems in the framework of Article 44, policymakers will take steps to improve media and cyber media activities.
The following strategies can be put forward to combat soft war against Iran in cyberspace and media:
First, the establishment of the National Center for the Coordination of Soft- War is indispensable. This center is responsible for coordinating the various internal institutions in the field of countering the enemy's soft- war and controlling, monitoring and monitoring media imaging from Iran.
Second, the launch of new media networks under the overall supervision of the audio and video, and with the production and management of the private sector is essential. These networks can informally meet the needs of people's entertainment and information and restore the people's confidence in the domestic media.
Third, support for the production of healthy content in cyberspace, especially native social networks, should be supported in order to defend the national interests of the country within the framework of the software movement.
Fourth, attention to the basics of soft power in the country is necessary for maximum absorption and minimal elimination. No artist should be defeated on the pretext of political orientation, the destruction of art and music and national honors, and bringing national issues into line with internal political challenges, will undermine Iran's soft power.