Presidency poll controversy: Trump says rumors spread in order to deny good Russian ties
One major cause of global tensions obviously is the bad US-Russia reactions as the vested interests have managed so far to sustain the Russo-US conflict, directly harming international relations as well. Much of regional conflicts owe to animosity between the top powers. Naturally, conversely, once USA and Russia mend their tensed relationship, world would hope for a better future.
US President-elect Donald Trump has posted a series of tweets condemning those who oppose good relations with Russia calling the as" 'stupid' people or fools. Even against such controversies to support the Russian involvement in US presidency poll to get Trump elected by defeating all powerful Hillary Clinton, confusing the world at large, Trump vowed to work with Russia "to solve some of the many… pressing problems and issues of the world.
His comments came after an intelligence report said Russia's president had tried to aid a Trump election victory. Trump believes only open and healthy cooperation with Russia can make a change in international relations now spoiled by many factors including the NATO terror wars for which USA provides funds and leadership. Israel also does its part in accelerating wars by using the American leaders so that it can continue to occupy Palestine territories.
Donald Trump said Democrats were to blame for "gross negligence" in allowing their servers to be hacked. In a series of tweets, Trump said that having a good relationship with Russia was "no bad thing" and that "only 'stupid' people, or fools, would think that it is bad!" He added that Russia would respect the USA more when he becomes the US president.
After being briefed by intelligence chiefs on the report on Friday, the president-elect declined to mention Russia, but did say he had "tremendous respect for the work and service done" by those in the US intelligence community. He also insisted the election outcome was not affected.
Trump feels the American leaders deliberately keep the US-Russia relations stained and strained and they make Russian leaders to retain the ties spoiled.
Trump said frequently during his election campaign that he wanted to improve ties with Russia. He has also repeatedly questioned US intelligence claims of Russian hacking in the election campaign. : "Only reason the hacking of the poorly defended DNC is discussed is that the loss by the Dems was so big that they are totally embarrassed!", Trump tweeted on Saturday. He was referring to the Democratic National Committee, whose email accounts were hacked during the election campaign.
Hacking into the email accounts of the Democratic National Committee and top Democrats; Using intermediaries such as WikiLeaks, DCLeaks.com and Guccifer 2.0 persona to release the information acquired from the hackings; Using state-funded propaganda and paying social media users or "trolls" to make nasty comments
In the wake of the report, the US Department of Homeland Security announced that voting machines and other election databases would be classified as "critical infrastructure" and given more protection from cyber-attacks. The unclassified part of the report says that the Kremlin developed a "clear preference" for Trump. Russia's goals, the document added, were to "undermine public faith" in the US democratic process and "denigrate" his Democrat opponent Hillary Clinton, harming her electability and potential presidency. "We assess Russian President Vladimir Putin ordered an influence campaign in 2016 aimed at the US presidential election," it said. It gives no detailed evidence of Putin's alleged role.
Clearly, the reports in the media that President Putin himself order the "mischief" and singed the note to the concerned agency about the hacking the US presidency poll looks like cheap attempt to discredit Russian intelligence and spoil US-Russian relations forever. Moreover, I this also calls into question the effectiveness of US government in stopping such intrusions by the Kremlin.
The report says Putin liked rump because he had vowed to work with Moscow and the Russian leader had had "many positive experiences working with Western political leaders whose business interests made them more disposed to deal with Russia, such as former Italian Prime Minister Silvio Berlusconi and former German Chancellor Gerhard Schroeder".
Putin has called Trump "a clever man" who should "quickly understand" his role. As a businessman Trump can only promote US ties with Russia and even China.
Russia has not commented on the report but has previously denied the claims about influencing the election. The Kremlin has yet to react to the report but state media rubbished it. "The headline-grabbing accusations are based on TV programmes, posts on social networks and material from entertainment publications," Russia's most-watched TV station Channel One said. Official state Rossiya 1 TV viewed the report through the prism of future relations between the two countries.
Its Washington correspondent Alexander Khristenko said the report was an "attempt to undermine the president-elect's legitimacy". "Donald Trump himself remained critically-minded about the intelligence services' conclusions," he said, adding that "this is clearly not the sort of reaction from Trump that Washington hawks were counting on."
Last week, President Barack Obama ordered the expulsion of 35 Russian diplomats from the US over the alleged hacking. Russia has said it will not reciprocate. Puitn has not explained why he did not react sharply to that.
On Saturday, meanwhile, Trump confirmed that Dan Coats, a previously vocal critic of Russia's annexation of Crimea, would be his new national intelligence director, giving an impression that Trump would let the Ukraine issue to be placed in back burner. .
An extraordinary, unpredictable US presidential race has ended with a final twist – a Donald Trump presidency. With the long campaign dominated by questions about his character, what he might do with power has become something of a sideshow. But he will soon have the chance to shape US domestic and foreign policy. Here is how he stands on key issues.
Trump has promised the biggest tax cuts since the Ronald Reagan era. He has pledged reductions across-the-board, promising working and middle income Americans "massive" cuts. His plan includes reducing the number of tax brackets from seven to three, cutting corporate taxes, eliminating the estate tax and increasing the standard deduction for individual filers.
Possibly, the top 1% of earners would see their income increase by double-digits, while the bottom quarter gets a boost of up to 1.9%. But the Center for a Responsible Budget has also warned his plan would balloon the national debt.
Trump says he will create 25 million jobs over 10 years, saying too many jobs, especially in manufacturing, are being lost to other countries. He plans to reduce the US corporate tax rate to 15% from the current rate of 35%, and suggests that investing in infrastructure, cutting the trade deficit, lowering taxes and removing regulations will boost job creation.
Macron, Trump and Iran's future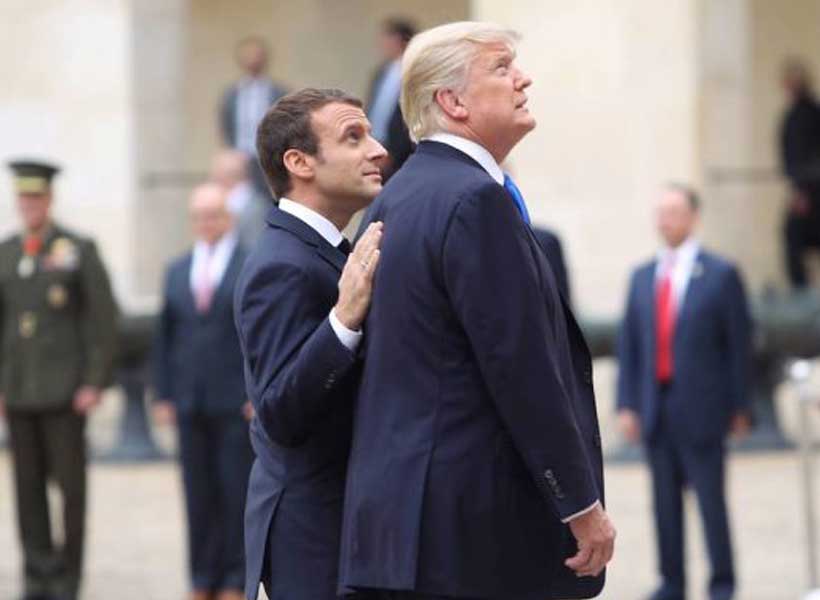 The incident of the city of Strasbourg in France was a very primitive scenario for facing the deep social and political crisis that the Macron government is facing.
As predicted, French Interior Minister Christophe Castaner announced that the "terrorist", who "apparently" was responsible for the shooting in Strasbourg, at 9 p.m. on Thursday, December 13th was killed in a street clash with three policemen. Shortly thereafter, ISIS released a statement, claiming responsibility for the shooting and killing of Strasbourg.
The extent and depth of the crisis in France is such that it does not allow the creation of a tense security and repression under the pretext of "terrorism". Contrary, the scenario of Macron and Castaner, which, regardless of its tragic human dimensions, resembles Louis de Funès comedies, adds to the severity of the crisis.
On the other hand, on Thursday, the United States Senate unanimously condemned Mohamed bin Salman for the murder of Jamal Khashoggi and called on Trump to end support for the Saudi war in Yemen.
This is a major change in the US policy that occurred in the final days of the 115th Congress, a congress that is run by both the Senate and the House of Representatives under the control of the Republican Party. The incident shows that Trump will be greatly affected by the start of the 116th Congressional Congress on January 3, 2019, where the House of Representatives will be controlled by the Democratic Party.
Robert Muller's investigation on Russia's role in the 2016 US presidential election is also underway.
In addition, there is concern over the US stock market. The current Inverted Yield Curve shows that the number of short-term bank deposits is more than long-term deposits. Financial analysts consider the Inverted Yield Curve a serious indication of the probability of a recession and a financial crisis because it reflects lack of confidence of Americans in the future of their bank savings.
Accordingly, some conservative analysts, such as Michael Wilson, senior strategist at Morgan Stanley Bank, predicted a 50 percent market downturn in 2019. If so, the "golden age", which began in the second semester of 2009, with the first year of the Obama Administration, ended in the first two years of the Trump Administration. Such conditions will have serious implications for US foreign policy.
In the turn of events, this incident will once again provide Iran with a historic opportunity to work alongside its dynamic and tactful foreign policy, with the advent of fundamental domestic reforms, to modernize the economic system that was launched forty years ago.
First published in our partner MNA
American (And Global) Oligarchy Rapidly Moving Towards Monarchy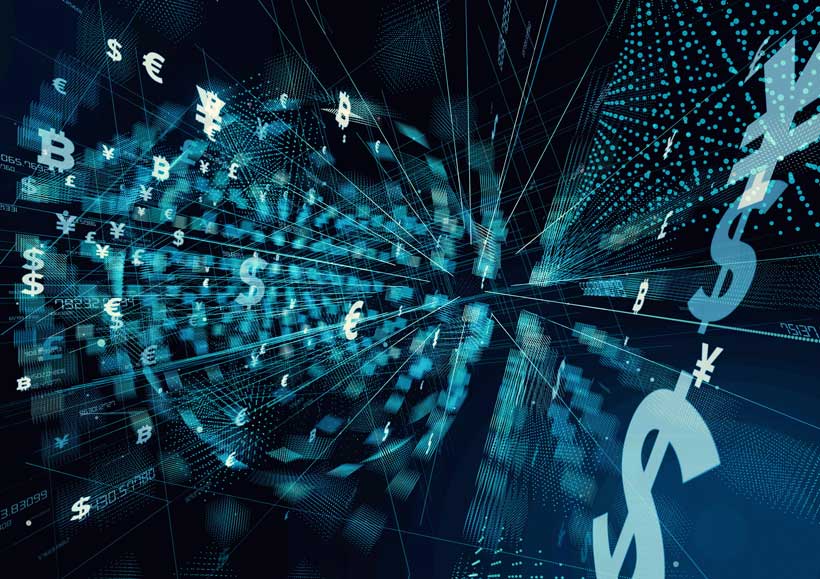 Many people do not realize that the proverbial "noose" of civil rights, civil liberties and property rights are rapidly coming to an end, in large part because of the unholy alliance by and between government and the global oligarchs (international banks and major corporations).
For example, people don't realize that current U.S. federal law permits all banks and credit unions (such as Chase Bank owned by CEO Jamie Dimon) to close any account, at any time, and for any reason, even when their own employees commit fraud, make mistakes, commit unethical acts or otherwise screw the banking customer over for personal or political reasons, and that customer then files a legitimate complaint.
The financial institution is not required to divulge the reason(s) for account closure to the customer.
Now, when a business account is closed by a bank, the bank can (and will) retain the funds in the account for 90 to 180 days in order for checks, debits, chargebacks, etc. to post to the business account before the bank will mail the business customer the remaining proceeds from the account.
However the account holder is of course not allowed access to their own hard-earned funds at all.
What this means is that these banks and credit unions have been given a universal right to steal any and all monies placed within their coffers by anyone at all, which can then be "confiscated" for any reason.
It is even so absurd that these banks and credit unions, even after they have seized or stolen your money/property, do not even have to give you a reason, and can then ban you for life from ever getting your money/property back.
This same reasoning applies to nearly all of the major businesses and corporations, wherein due process has gone the way of the extinct "dodo bird."
This is what it means, when an administration (in this case Republican) talks about "bank deregulation."
In many ways, Democrats had the right idea over Republicans when they created and enacted such banking regulatory agencies such as the Consumer Financial Protection Bureau ("CFPB"), recently gutted and decapitated by the Trump Administration and his coterie of bought and paid for Republican conservatives.
The problem is that the same global Oligarchs and International Banking Cartels that controlled the Democrats, and enacted even more stifling Communist type regulation to further control, cull, and choke off the American (and global) population (think Obama's "Operation Chokepoint"), simply use Republican "deregulation" as another mechanism to screw over, steal from, and rob the working and middle class, by allowing these international banking cartels, credit unions, and corporations to completely do whatever they want, to anyone, for any reason, in the absence of any regulation.
Herein lies the rub, and there has to be a middle ground, but only if the American people (and their global population counterparts) push back and vociferously tell their elected leaders to take legal and equitable action against these global thieves and criminals.
War, Anniversaries and Lessons Never Learned
On December 7, 1941, Japan attacked Pearl Harbor and the U.S. entered the Second World War.  A war of horrors, it normalized the intensive, barbaric bombing of civilian populations.  If the Spanish Civil War gave us Guernica and Picasso's wrenching painting, WW2 offered up worse:  London, Berlin, Dresden to name a few, the latter eloquently described in Kurt Vonnegut's "Slaughter House Five."  Against Japan, the firebombing of Tokyo, and above all the revulsion of Hiroshima and Nagasaki radiated a foretaste of ending life on the planet.
Reparations demanded from Germany had led to the rise of Adolf Hitler and a thirst for revenge.  Thus Hitler demanded France's 1940 surrender in the same railway carriage where the humiliating armistice was signed in 1918.
If the war to end all wars — its centenary remembrance a month ago — killed 20 million plus, the successor tripled the score.  Disrupted agriculture, severed supply chains, fleeing civilians, starvation and misery; civilian deaths constituting  an inordinate majority in our supposedly civilized world.
One of the young men baling out of a burning bomber was George H. W. Bush.  He was rescued but his crew who also baled out were never found, a thought that is said to have haunted him for the rest of his life.  He went on to serve eight years as vice-president under Ronald Reagan and then four more as president.  Last week he passed away and was honored with a state funeral service in Washington National Cathedral.
His legacy includes the first Iraq war and the liberation of Kuwait.  While he avoided the hornet's nest of ethnic and religious divisions in Iraq itself, the war's repercussions led to the Clinton sanctions and the deaths of half a million children.  The UN representative overseeing the limited oil-for-food program, Irishman Denis Halliday, resigned in disgust.  Not to forget the infamous answer by Clinton's Secretary of State Madeleine Albright.  Asked by Leslie Stahl if it was worth the lives of 500,000 children … more than that died in Hiroshima, she answered:  "I think this is a very hard choice, but the price — we think the price is worth it."  (CBS 60 Minutes program, May 12, 1996).
Note the "we" in her answer.  Who else does that include but our "I-feel-your-pain" Bill Clinton.  Hypocrisy, arm-twisted donations to the Clinton Foundation while wife Hillary was Secretary of State in the Obama administration; her shunning of the official and secure State Department email server in favor of a personal server installed at her request and the subsequent selective release of emails.  Well who cares about verifiable history these days anyway as the following demonstrates.
Yes, there was another anniversary this week for a different kind of war.  This time in India.  After securing freedom from the British, a secular tradition was proudly espoused by the patrician Nehru and the epitome of nonviolence, Gandhi.  It is now in the process of being trampled in a war against minorities.  The communal war includes the massacre of Muslims in Gujarat for which Narendra Modi was barred from the U.S., a ban lifted only when he became prime minister.  He, his party and his allies have been also responsible for the destruction of the Babri Mosque.  An organized Hindu mob tore it down on December 6, 1992; hence the shameful anniversary.  Built on the orders of the first Mughal emperor Babur, its purpose was to cement relations with Hindu rajas by also sanctifying for Muslims a place holy to Hindus and held traditionally to be the birthplace of Rama — famous from Hindu epics for fighting evil with the assistance of a monkey god's army … although one is advised to avoid close contact with temple monkeys when visiting.
As the first Mughal, Babur's hold on India was tenuous and he actively sought alliances with Hindu rulers of small states against the pathans whose sultan he had just defeated.  That affinity continued during the entirety of Mughal rule and one manifestation was frequent intermarriage with Rajputs.  Several emperors had Hindu mothers including Shah Jahan the builder of the Taj Mahal.  In the end, Babur's fears were warranted because Sher Shah Suri did marshal those pathan forces and throw out his son Humayun, the second Mughal ruler.  It was only Sher Shah's untimely death during the capture of Kalinjar (a Hindu fort then held by Raja Kirat Singh) that made Humayun's return possible.
The destruction of the mosque was a historical wrong if ever there was one, but then Mr. Modi has never been bothered by history.  He is also not bothered that his party's fairy tale revision of school history books is a scandal.  For similar reasons, Indian history on Wikipedia is too frequently tarnished, requiring verification from other sources to be properly informed.
The wrongs of communities, just as the wrongs of war, can lead to repercussions unanticipated and cataclysmic.  Yugoslavia is an example in living memory.  Clearly, any ruler of a multi-ethnic, multi-cultural country contemplating a path of communal dominance must take note before he is hoisted with his own petard.
Author's Note:  This article first appeared on Counterpunch.org