Why We Fail in Energy-Saving?
Behavioural evidence identifies barriers such as procrastination to be potential determinants for an environmentally-friendly behaviour (Grubb et al., 2009). In this line, McNamara & Grubb (2011) pinpoint that certain determinants can be influenced by the fact that environmental agents such as energy or recycling are abstract, invisible and intangible, which implies to be difficult to quantify them.
Nowadays, behavioural researchers centre efforts on uncovering the determinant factors of an environmentally-friendly behaviour, with the aim of implementing environmental policies from public institutions. But, in world where most of its citizens are not even aware of the dangers that energy-saving could avoid, how those policies could efficiently impact upon population? An interesting insight in search of those determinants is given by Lillemo (2013), who conducts a quantitative inquiry to capture householders' utility function on energy-saving—a sector which implies a 1/3 of the total energy use in Europe and a saving potential of 27% by 2020 (EEA, 2008; European Commission, 2006).
Lillemo (2013) regresses a vector, x, of factors such as the degree of procrastination and the level of environmental awareness on the utility function of energy-saving, u, of a certain population. Empirical results reveal a statistically-significant relationship between energy-saving's utility function and (1) procrastination (negative); (2) environmental awareness (positive); (3) the fact of owing a house (positive); (4) other factors such as being young or living alone (negative). Positive (negative) relationships would imply favourable (detrimental) factors for achieving energy-saving from the policy-implementation lens.
The evidence drawn from Lillemo's (2013) empirical findings implies an interesting linkage between individuals' temporal motivation function for procrastination and the role of external, affective states which may drive behaviour. Let us reflect on how to address negative effects drawn from those factors of an environmentally-friendly behaviour.
First, following Temporal Motivation Theory, individuals' utility function of a task is determined by their confidence in succeeding on it, their subjective value of pleasure on this task, their sensitivity to procrastinate and by how fast the reward is received. Following Lillemo (2013), procrastination is negatively correlated with individuals' motivation for saving energy, which, in the context of Temporal Motivation Theory, would lead to systematically delay the task of energy-saving. Bearing in mind that some consequences of energy-saving such as pollution or environmental disasters are often concerned with future costs/benefits, the fact that people is highly influenced by the immediateness of outcomes makes those benefits to look small from a today's perspective, implying a considerable factor to accentuate procrastination. Because of those reasons, a feasible proposition for policy-makers might be to bring closer future benefits—for instance, by providing information on their potential saving benefits—and so the immediateness of benefits. This may lead to decrease the time of perceiving energy-saving benefits by individuals and hence achieve to increase the temporal motivational utility of saving energy. Furthermore, let us consider whether this effect could be potentially maximised if some of the information provided also reports fatal consequences that are happening in our world because of connoted effects of excessive energy-spending, such as pollution, greenhouse gas emissions, etc. Framing cost/benefits in a negative, immediate set of events may also influence individuals' affective states by accentuating individuals' loss-aversion.
Second, the positive relationship of energy-saving with the environmental awareness drawn from Lillemo's (2013) findings may imply a tool to fight the abstract, invisible and, hence, difficult-to-quantify nature of the energy. Incidentally, Gaker et al. (2010) find that they can nudge individuals on a research experiment to a sustainable transport behaviour by providing context-specific, personalised information on annual costs and greenhouse emissions of owning a car. As a consequence, information regarding to consume statements influences individuals by making energy and emissions more visible and quantifiable, leading them to be more sensitive to engage them in an environmentally-friendly behaviour.
Third, it can be noticed that other factors such as being young are also significant determinants for energy-saving. In light of such insights, it could be suggested to centre efforts on some of their causal factors such as improving environmental education in schools to increase youngsters' environmental awareness.
Using the experimental method is insightful. Accurate, scientific information to fight against environmental problems can be an added-value for policy implementations that can make them to succeed. However, is the magnitude of the sample size of experiments such as that of Lillemo (2013) representative enough for making this generalisation efficient? Why are policy-makers constantly in search of improving implementations? Why do many policies seem to not work completely? Is it that we are really failing in energy-failing or is just that we must try to make policies by studying each target environment?
Global energy investment in 2017 fails to keep up with energy security and sustainability goals
The electricity sector attracted the largest share of energy investments in 2017, sustained by robust spending on grids, exceeding the oil and gas industry for the second year in row, as the energy sector moves toward greater electrification, according to the International Energy Agency's latest review of global energy spending.
Global energy investment totalled USD 1.8 trillion in 2017, a 2% decline in real terms from the previous year, according to the World Energy Investment 2018 report. More than USD 750 billion went to the electricity sector while USD 715 billion was spent on oil and gas supply globally.
State-backed investments are accounting for a rising share of global energy investment, as state-owned enterprises have remained more resilient in oil and gas and thermal power compared with private actors. The share of global energy investment driven by state-owned enterprises increased over the past five years to over 40% in 2017.
Meanwhile, government policies are playing a growing role in driving private spending. Across all power sector investments, more than 95% of investment is now based on regulation or contracts for remuneration, with a dwindling role for new projects based solely on revenues from variable pricing in competitive wholesale markets. Investment in energy efficiency is particularly linked to government policy, often through energy performance standards.
The report also finds that after several years of growth, combined global investment in renewables and energy efficiency declined by 3% in 2017 and there is a risk that it will slow further this year. For instance, investment in renewable power, which accounted for two-thirds of power generation spending, dropped 7% in 2017. Recent policy changes in China linked to support for the deployment of solar PV raise the risk of a slowdown in investment this year.
As China accounts for more than 40% of global investment in solar PV, its policy changes have global implications. This confirms past IEA reports that have highlighted the critical importance of policies in driving investment in renewable energy.
While energy efficiency showed some of the strongest expansion in 2017, it was not enough to offset the decline in renewables. Moreover, efficiency investment growth has weakened in the past year as policy activity showed signs of slowing down.
"Such a decline in global investment for renewables and energy efficiency combined is worrying," said Dr Fatih Birol, the IEA's Executive Director. "This could threaten the expansion of clean energy needed to meet energy security, climate and clean-air goals. While we would need this investment to go up rapidly, it is disappointing to find that it might be falling this year."
The share of fossil fuels in energy supply investment rose last year for the first time since 2014, as spending in oil and gas increased modestly. Meanwhile, retirements of nuclear power plants exceeded new construction starts as investment in the sector declined to its lowest level in five years in 2017.
The share of national oil companies in total oil and gas upstream investment remained near record highs, a trend expected to persist in 2018. Though still a small part of the market, electric vehicles now account for much of the growth in global passenger vehicle sales, spurred by government purchase incentives. For electric cars, nearly one quarter of the global value of EV sales in 2017 came from the budgets of governments, who are allocating more capital to support the sector each year.
Final investment decisions for coal power plants to be built in the coming years declined for a second straight year, reaching a third of their 2010 level. However, despite declining global capacity additions, and an elevated level of retirements of existing plants, the global coal fleet continued to expand in 2017, mostly due to markets in Asia. And while there was a shift towards more efficient plants, 60% of currently operating capacity uses inefficient subcritical technology.
The report finds that the prospects of the US shale industry are improving. Between 2010 and 2014, companies spent up to USD 1.8 for each dollar of revenue. However, the industry has almost halved its breakeven price, providing a more sustainable basis for future expansion. This underpins a record increase in US light tight oil production of 1.3 million barrels a day in 2018.
"The United States shale industry is at turning point after a long period of operating on a fragile financial basis," said Dr Birol. "The industry appears on track to achieve positive free cash flow for the first time ever this year, turning into a more mature and financially solid industry while production is growing at its fastest pace ever."
The improved prospects for the US shale sector contrast with the rest of the upstream oil and gas industry. Investment in conventional oil projects, which are responsible for the bulk of global supply, remains subdued. Investment in new conventional capacity is set to plunge in 2018 to about one-third of the total, a multi-year low raising concerns about the long-term adequacy of supply.
This edition of World Energy Investment, which is being released for free this year, provides a wealth of data and analysis for decision making by governments, the energy industry and financial institutions to set policy frameworks, implement business strategies, finance new projects and develop new technologies.
Off-grid Renewables are Growing, Bringing Socio-economic Benefits to Millions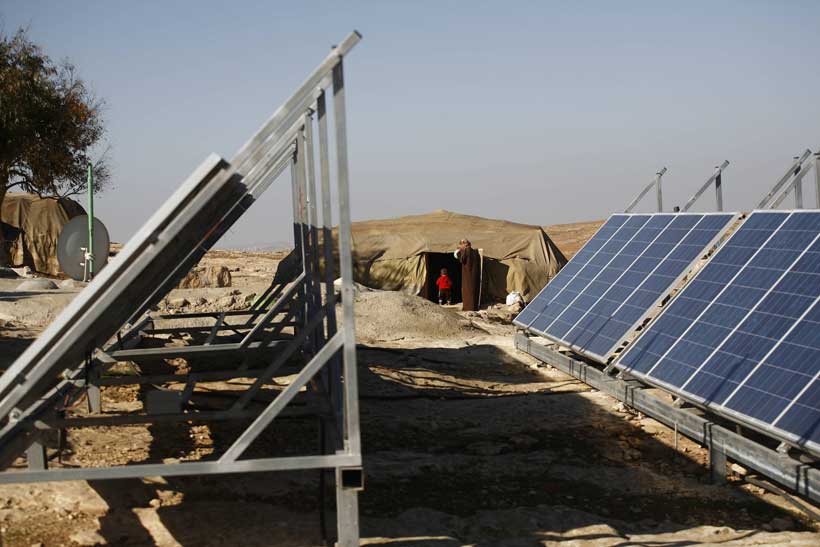 Off-grid renewable energy has witnessed spectacular growth over the last decade. Since 2008 capacity has trebled and the number of people in rural communities served by the technology has witnessed six-fold growth. Today, up to 133 million people are receiving life-changing access to low-cost, secure renewable energy and benefit from the socioeconomic impact access delivers. Global off-grid investments in 2017 reached USD 284 million.
These findings feature in a new IRENA brief launched during the UN High-Level Political Forum in New York. The paper, entitled: Off-grid Renewable Energy Solutions, Global and Regional Status and Trends, builds on IRENA's statistical analysis to offer a global picture of the sector's trajectory and impact. The data highlights the extent to which off-grid renewables are emerging as a mainstream solution to the expansion of electricity services all over the world, contributing to sustainable development goal 7 (SDG 7) by broadening the reach of electricity beyond existing grid infrastructure.
"Off-grid renewable energy is an important contributor to energy access across the developing world having witnessed widespread, rapid growth in deployment over the last few years," said Dr. Rabia Ferroukhi, Deputy Director of the Knowledge, Policy and Finance at IRENA.  "Our analysis captures this momentum whilst shedding light on the need to step-up efforts towards 2030 Sustainable Development Goals."
Africa has emerged as a dynamic, fast-moving hub for off-grid renewables. The development of solar lighting solutions and innovations in deployment and financing models, such as pay as you go options and mobile payment platforms have contributed to Africa's rapid advances. The continent's off-grid industry now serves around 53 million people – the equivalent of the entire population of South Africa – up from just over two million in 2011.
The brief identifies Asia as a global leader in off-grid renewables capacity deployment. Today, up to 76 million people across the continent may now benefit from such power sources.
South America, home to some of the highest rates of electricity access in the developing world, has also witnessed off-grid renewable growth the brief suggests, where the technology is considered key to 'last mile' electricity access.
Off-grid renewable energy solutions are being deployed to provide electricity services for a wide range of end-uses, including for powering agriculture, telecommunication infrastructure, healthcare centres, schools, and rural enterprises. The paper emphasises that linking delivery of off-grid solutions to energy service delivery can unlock substantial socio-economic benefits, contributing to multiple SDGs.
While dramatic cost reductions have been the primary driver of this acceleration, it is the multifaceted socioeconomic benefits that provide the greatest incentives for its deployment. Renewable energy's centrality to the SDG 7 goal on universal access to clean, reliable and affordable energy against a backdrop of a billion people who still live without it, is unquestionable. However, beyond energy itself renewables are a key contributor to sustainable development, generating jobs, stimulating growth, ensuring resource security and improving health.
The paper notes that in Bangladesh, around 133 000 jobs have been created through a Solar Home System programme and an off-grid renewables initiative in Rwanda aims to generate 7 000 jobs whilst delivering energy access to almost 80 000 people. Similarly, incomes in rural households benefit from lower cost solar lanterns, and remote health and educational facilities are enhanced through consistent availability of power.
"Renewables are a central pillar of SDG 7 and represent one of the most effective and economicmeans available in the pursuit of universal energy access," said Rabia Ferroukhi, Deputy-Director of Knowledge Policy and Finance at IRENA. "Yet beyond this, we are now beginning to truly understand the way in which distributed renewable electricity is transforming the lives of those receiving from it, bringing stability and opportunity to millions of people around the world."
Read the brief on the Off-grid Renewable Energy Solutions and the six case studies developed to showcase the socioeconomic impact of off-grid renewables in South East Asia.
CPEC and Pakistan-China Energy cooperation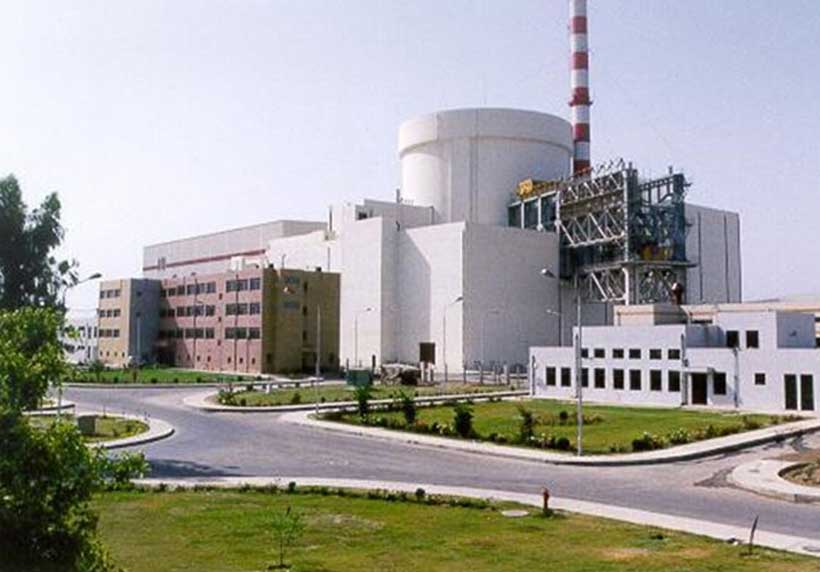 The demands of global energy are substantially rising day by day in the 21st century, whereas the dependency on fossil fuels like coal, oil and natural gas have become a serious concern which is about 80% of the world's primary source of energy. The concerns about fossil fuels are due to their ever rising prices and their negative impact on the environment due to the harmful emission of greenhouse gases. Therefore, in this context the reliance on nuclear power energy is considered by various countries, including Pakistan, as a good alternative option of energy supply, which is comparatively cheaper also.
Pakistan has great strategic importance in South Asia because of its location, its dynamic young population, its vibrant economic potential, being a nuclear power, and now being a strategic partner of China in the backdrop of the construction of the China-Pakistan Economic Corridor (CPEC).The CPEC is a flagship project of China's Belt and Road (B&R) initiative and the completion of CPEC is likely to bring major economic advantages to China, Pakistan and South Asian region.
Like many other countries, for its economic development based on enhancing its industrial and agricultural production, energy is very important for Pakistan and it needs to address its current energy crises on an urgent basis. In this context signing of the CPEC agreement with China by Pakistan in 2015 is considered as a milestone achievement, as it includes many electricity generation projects, which will help address energy shortages of Pakistan.
Apart from developing other means of electricity generation in Pakistan, China is already helping Pakistan in nuclear energy production by supplying nuclear power reactors, under IAEA safeguards based on agreements signed in the field of nuclear cooperation. Apart from installing Chashma 1 and Chashma 2 power plants, which are already producing electricity in Pakistan, in 2017 China has signed another deal with Pakistan to also install Chashma 3 and Chashma 4 power plants. Out of these each power plant, after completion, will produce 1000 megawatts of electricity. As part of the CPEC project, China is also building two HUOLONG ONE nuclear reactors in Karachi that will become ready to use by 2021.
After signing the CPEC agreement China is very keen to help Pakistan in the energy production, as energy is required not only for the construction of CPEC projects but also for its subsequent operation. This is because China is also going to get huge trade benefits by trading with the outer world using the CPEC. In other words, apart from helping its friend Pakistan in energy production, this cooperation also serves China's economic interests in a major way. In this context, the CPEC is a win-win project that serves Pakistan and China's interest in a similar way.
As China is doing a lot to advance its interests by expanding its economic production by basing on its CPEC related exports, Pakistan should also take the CPEC as a big opportunity to develop its economy to become economically self reliant. In this context, it should focus on completing the construction of the CPEC and its related energy projects on time, so that it addresses its energy shortages and quickly moves on towards its economic development.
In fact, it is more important for Pakistan to work harder for completion of the CPEC related projects and make use of the CPEC to advance its industry and agriculture, increase trade, attract foreign direct investment and increase its revenues. This is important because Pakistan's economy needs a major boost to recover from its ever increasing budget deficits, inflation, domestic and foreign debt situations,widening gap of balance of payments due to constantly declining exports and falling foreign exchange reserves.
This is also important to repay the domestic debt and foreign debt in order to save Pakistan from becoming a defaulting state in the coming years. Above all it is necessary to avail the opportunity of reaping CPEC related economic advantages to develop Pakistan's economy in a reasonable time frame to meet its aforementioned obligations and finally to bring prosperity to Pakistan and its people.
In the light of above it is logical to say that Pakistan and China's cooperation in the energy field is beneficial for both countries and CPEC is a project that helps Pakistan in meeting its energy shortages, and it will be equally beneficial to Pakistan and China to advance their economic interests. Rather CPEC related energy projects and trade will be much more beneficial to Pakistan to meet its above discussed economic challenges.