Are We Entering a Post-Capitalist Era?
It was the worst of times, it was the best of times." Thus begins A Tale of Two Cities. Perhaps we are now living in such times, when the vision of a new social system beyond capitalism can finally be entertained if not realized. The inevitable question arises: what exactly needs to be done?
The philosopher Alfred N. Whitehead's stated once that theory without praxis is sterile and praxis without theory is blind, but even such an insightful statement remains pitifully inadequate to the challenge of that simple question. Let's analyze briefly the current situation and then hazard some suggestions on what ordinary citizens can do hic and nunc without waiting for a Charismatic Politician (Nietzsche's Uberman) to appear walking on water, for to expect miracles in political life is to be eventually sorely disappointed!
Few people doubt nowadays that the entire capitalist system is in crisis. The media and the politicians try to focus our attention on how to repair the system with some tinkering here and there, but a growing number of common citizens are having second thoughts on the idea of fixing a broken system. Some things are better left broken and need to get worse before they get better. They are beginning to entertain the more radical idea that we should instead be using this moment of crisis to fundamentally transform the realities that have historically shaped our lives, especially those of us who live in the democratic West.
This is indeed the silver lining of the whole crisis. The current moment allows us to move from being an object in someone else's system, with the market as a sort of demiurge to be slavishly worshipped, to becoming the active subject of our own history and destiny. Suddenly we have new choices and we can envision and create realities that just a few years ago would have been ridiculed and caricaturized as naïve and utopian.
The crucial question at this point in time is this: can we get out of this crisis before it is too late and the whole elaborate capitalist scheme comes crashing down causing tremendous suffering to most ordinary people? Is our jubilation at having survived another global regression, which almost became a depression, in any way justified?
Not easy to answer such a question, but one thing remains clear: to embrace the possibilities of the moment means to stand outside the political frame developed by the media and the politicians. This puts progressives, those who are convinced that things always get better and better and there is no sliding back, in a rather difficult position. The present historical moment calls for something far more imaginative and radical than what administration on both sides of the Atlantic have managed to muster so far. And it is not a mere lack of civility and mutual respect, a failure at compromise and tolerance or worse, a matter of "political correctness" or ideological purity.
There is, however another take on this issue: that the ideology of anti-ideology is simply another face of global capitalism. The neoliberal policies that are now crumbling before our eyes were brilliant attempts to extend the basic underlying philosophy of capitalism-that the common good is best served when everyone pursues his or her own economic interests, the famous "laisse faire" economic model whose fruits are dubious at best: what we have seen over several decades is that the rich have gotten richer and tripled and quadrupled their wealth, with the rationale that their wealth would trickle down to the rest of society. What has happened indeed is that while the rich have gotten richer, the poor have gotten the crumbs and have become poorer. The divergence continues to expand. Those are mere market forces, we are told, not to be tampered by ideology.
Indeed, to be non-ideological in a world in which one out of every three people is living on less than $2 a day is to be a champion of inequality, even when one sheds crocodile tears over children starving as we speak, and throws a few miserable billion dollars toward "foreign aid."
If the truth be told, however, we need to begin to acknowledge that the economic crisis of the West is symptomatic of another deeper malaise: spiritual impoverishment. So spiritual progressives must move beyond the struggles of the moment and provide a different paradigm. People have to be reminded that when the economic system was going full force not long ago, it was also on an immediate collision course with the environment, as Al Gore found out, to his surprise, only after he was out of office and could do nothing on a purely political level. Fortunately, he went into the field of education, environmental education, and we are all better off for it.
People indeed remain to be educated to the hard to swallow empirical evidence that the extremes of selfishness that has led so many of the "big wheels" in the economy to loot their own firms for the sake of personal advantage were not a product of individual pathology (many of those people still consider themselves virtuous and decent) but rather an inevitable working out of the essence of the capitalist ethos and its primary appeal: that if you focus on your own needs and maximize your own interests, without any regard to the well-being of others, you can "make it" and have a very comfortable life. Indeed, when the concept of the common good has all but disappeared, a society will inevitably find itself in a spiritual crisis.
In short, the system that our political leaders are presently trying to revive is already morally bankrupt and environmentally dangerous, but if they know it, they are not telling anybody, yet; often they deny such a reality. But plans to rev up the system so that it can return to those good old days are fundamentally irrational. Which is to say we need a new global economic system; a system under which institutions, corporations, public policies, laws, and even individual behaviors are perceived as "rational," "productive," or "efficient" not only to the extent that they produce power or money or new technologies for someone, but also to the extent that they enhance our capacities and our desire to be loving and caring, kind and generous, and ethically and ecologically sensitive.
We are in desperate need of an economy that transcends the narrow utilitarian or instrumental approach of classical liberalism; a novel system which allows us to develop our capacities for awe, wonder, and radical amazement at the grandeur of the universe and the dignity of other human beings. That is something that the ancient Stoics (who were no Christians) seemed to be fully conscious of, but we moderns seem to have all but forgotten, while we pay lip service to spiritual realities.
But to return to the question of what exactly needs to be done, we need a grassroots movement of people meeting together in their communities in "After-Capitalism" groups, discussing their own original ideas on how to create a better global economy. Spiritual progressives should play a central role in stimulating these discussions, not only in every church, synagogue, mosque, and ashram, but also on college campuses, in union halls, in professional organizations, and at town meetings, that is to say the "agora" from which the voice of religion should not be focibly suppressed.
Which is to say, that the activist Left perhaps needs to get out of the way and stop its bad habit of criticizing rather than to propose new options, especially when it comes to the spiritual sphere of human existence. The failure of communist and socialist ideals in the twentieth century has unfortunately led progressives to mere cynical criticism rather than envisioning a new social system. They seem too comfortable in merely criticizing what is or was rather than proposing and leading struggles for what might be. From being idealist they have become realists steeped in "real-politik" Machiavellian thinking. They don't trust the politicians but they trust even less the idealism originating from a religious paradigm. Deprived of the moral compass of the socialist ideology provided in former times, they now seem at a loss. Some have moved from the Left to the Right. We have the incredible spectacle of a Vladimir Putin financing right wing political movements all over the EU in cynical attempt to divide and conquer.
What in fact needs to be overcome is a cynical pessimism in the West about the possibility of ever creating a society in which people routinely act in altruistic and generous ways toward others. We seem to be constitutionally unable nowadays to imagine ourselves into unselfish cooperative roles. The attempt on the part of conservatives of every stripe to diminish the huge levels of cooperation that made possible the New Deal and that characterized many of the movements of the 1960s and 1970s have been successful in part because of their control over the media, the educational system, and the government. The last twenty years have been especially devastating.
We should frankly acknowledge that the economy itself on both sides of the Atlantic fosters an ethos of selfishness wherein others are treated as instruments for one's own satisfaction and needs. There is something missing and as hinted above it is the absence of a spiritual dimension to progressive politics without which it is hard to sustain commitment for any kind of long-term struggle. It has not escaped notice that organizations created on the Left by radical activists may champion the ideal of caring for the victims of capitalism but rarely provide active caring for the activists themselves. And without that kind of attention, people quickly burn out and leave their activism behind. They eventually settle for winning the lottery and escape the common misery. It is the blind praxis devoid of theory of which Whitehead spoke about.
Ultimately the real question facing us today is whether the seriousness of the contemporary crisis can lead people to transcend these negative dynamics enough to form a coherent movement that could address the need for a vision for after capitalism. In short, we need to replace selfishness and materialism with charity and magniminity. How would the world look like after capitalism? There is no lack of literature in this respect.
More pragmatically, the New Deal employed artists to paint, poets and writers to write, and took some tentative steps to build a culture of caring. A dramatically expanded program for the unemployed should and in fact could address the cultural and spiritual dimension of human needs aside from mere utilitarian pragmatic considerations. People have to be taught that "we" is more important that "me" and it simply means to take care of each other and that each of us is responsible for his/her own brother or sister's welfare. Admittedly, this is an "outside the box" vision; one born within the worst of times in which to operate, but also within the best of times. A paradox, perhaps; or an opportunity to be seized. Any takers?
Warning Signs in China's Economic Outlook as COVID-19 Spreads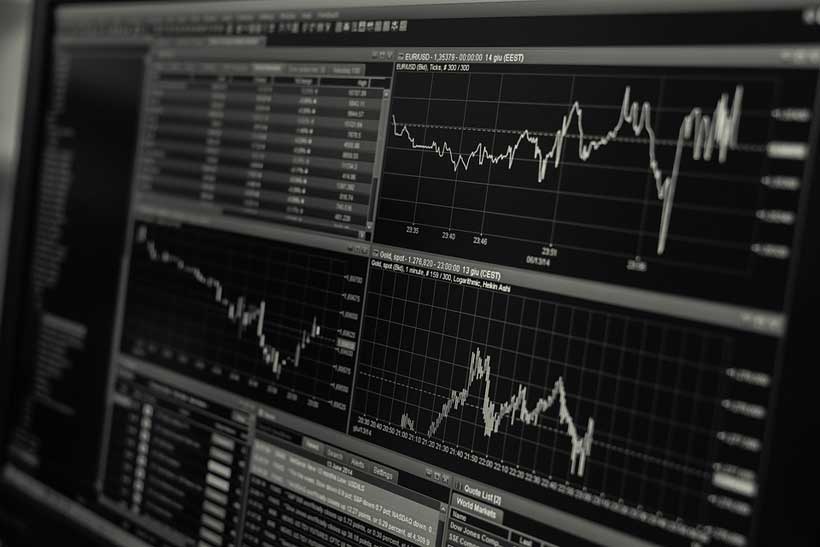 New variables both within and outside of China in 2022 have placed the country's economy under new pressure. In the first quarter, its economic growth rate was only 4.8%, which was 0.7 percentage points lower than the annual economic growth target of 5.5%, indicating that it will face challenges in stabilizing economic growth this year. Judging from the economic performance of various sectors in the first quarter, there have been some noteworthy risk signals in the country's domestic economy. Among them, the Yangtze River Delta and the Pearl River Delta, the two largest regional economic pillars in China, have shown signs of slowing down in economic growth.
According to the data released by the Shanghai Municipal Bureau of Statistics, the GDP of Shanghai in the first quarter was RMB 1 trillion, a year-on-year increase of 3.1%. From January to February, the city's economic operation began rather smoothly, yet in March due to the obvious impact of the COVID-19 pandemic, the growth rate of some economic indicators slowed down. In the first quarter, the added value of Shanghai's industrial enterprises above the designated size increased by 3.9% year-on-year, 8.0 percentage points lower than the growth rate from January to February. The total sales of goods increased by 2.0%, and the growth rate dropped by 4.1 percentage points. The total investment in fixed assets increased by 3.3%, and the growth rate dropped by 9.3 percentage points. Meanwhile, the total retail sales of consumer goods changed from an increase of 3.7% in January to February to a decline of 3.8% in the first quarter. The total import and export of goods increased by 14.6%, and the growth rate was 7.4 percentage points lower than that in January-February.
On the other hand, according to data from the Guangdong Provincial Bureau of Statistics, the GDP of Guangdong in the first quarter was RMB 2.85 trillion, a year-on-year increase of 3.3%. The added value of industries above the designated size was about RMB 0.98 trillion, a year-on-year increase of 5.8%. Fixed asset investment increased by 6.2% year-on-year; total retail sales of consumer goods up 1.7% year-on-year; and total import and export of goods rose by 0.6% year-on-year. In terms of finance, in the first quarter, Guangdong's local general public budget revenue was about RMB 0.35 trillion, a year-on-year increase of 1.4%. Local general public budget expenditure has increased by 8.7%.
In the Chinese economy, the two provinces of Shanghai and Guangdong have a unique and important position.
Shanghai is not only highly crucial in China's urban economy, but also leading the Yangtze River Delta region as well. In 2021, its GDP was RMB 4.3 trillion while the GDP of the whole of China was RMB 114.4 trillion. The total GDP of the 41 cities in the Yangtze River Delta region was RMB 27.7 trillion, accounting for 24.2% of the national GDP. There are 24 cities in the country with a GDP exceeding RMB 1 trillion, and there are 8 cities in the Yangtze River Delta (Shanghai, Suzhou, Hangzhou, Nanjing, Ningbo, Wuxi, Hefei, Nantong) accounting for one third. Shanghai is also one of the most internationalized cities in China, which also functions as the country's center of international economy, finance, shipping, and trade. In addition, the city also proposes to build a global science and technology innovation center.
Guangdong is China's largest province in terms of economic scale. Its GDP in 2021 was RMB 12.43 trillion, an increase of 8.0% over the previous year. In terms of sub-regions, the GDP of the core area of the Pearl River Delta accounted for 80.9% of the province, while the eastern and western parts, as well as the northern ecological development area accounted for 6.2%, 7.0%, and 5.9% respectively. The Pearl River Delta region is also the main body of the Guangdong-Hong Kong-Macao Greater Bay Area. In 2021, the total economic volume of the Greater Bay Area was about RMB 12.6 trillion. There are 25 of the world's top 500 companies in the region, and it has over 60,000 high-tech enterprises, most of which are located in the Greater Bay Area. As of the end of 2021, there are 5 cities with a GDP of trillions in the Guangdong-Hong Kong-Macao Greater Bay Area, with a combined GDP of RMB 10.56 trillion.
It is precisely because of the important position of Shanghai and Guangdong in the country's economy that their signs of a downturn in the first quarter this year are worthy of attention. These two provinces represent the development of the Yangtze River Delta and the Pearl River Delta respectively to a considerable extent. If there are issues in their economy, it would signify that China's twin pillars in the most economically developed coastal areas will not be able to support the whole nation's economy. If this happens, there will undoubtedly be a huge negative impact.
Looking back at the economic development of Shanghai and Guangdong in the first quarter of this year, the impact of the pandemic is clearly seen. In Guangdong, this is mainly due to the COVID-19 outbreak in Shenzhen in March. As Shenzhen acted quickly, and after locking down for a week, the outbreak has been brought under control and the city reopens subsequently. The situation in Shanghai is much dire. It has been a month since different urban areas are under lockdown and the city has been completely closed off in April. Based on the economic scale of Shanghai in 2021, the average daily GDP of Shanghai is about RMB 11.8 billion, and the average monthly GDP is about RMB 360 billion. If the lockdown of Shanghai continues, its economy will be enormously affected.
It should also be pointed out that with the current measures and policies against COVID-19, various areas have also seen the systematic suspension of many economic activities, especially the shutdown and interruption of logistics systems. This, in turn, has resulted in the obstruction of the flow of economic elements. This situation is still quite severe, where localized shocks in the economy are spreading or spilling over to other regions through obstruction of transportation and logistics.
As COVID-19 continues to hit Shanghai, the authority's goal of "dynamic clearing" still faces major challenges. However, judging from the pressures China's economy is facing this year and the development tasks it is currently undertaking, the country needs to pay more attention to economic growth in its balancing of pandemic control and the economic goal. As emphasized by China's Central Economic Work Conference at the end of last year, "stabilizing the macroeconomy is not only an economic issue but also a political one".
G7's potential should be utilized positively
The G7 Foreign Ministers of Canada, France, Germany, Italy, Japan, the United Kingdom, and the United States of America, and the High Representative of the European Union, have met in a fundamentally changed strategic and security environment. The Russian-Ukraine issue was dominating in their deliberations. As this issue has a direct regional and global impact, it was expected to remain a core issue during the G7 discussions.
G7's share in global wealth, resources, and political influence is domination. They have been contributing to geopolitics a lot and possess the capability to transform the whole world into a better place to live.
G7 understands its potential and global responsibilities. So during the meeting, almost all burning issues were discussed:-
The climate crisis is accelerating and threatening the very existence of humanity. Together with the international community, G7 must act decisively and urgently. It reaffirmed the belief in international solidarity and the need to mitigate and overcome this existential, human-made threat.
The fight against COVID-19 and its global consequences is far from over. It is paramount to reaffirm our commitment to increased efforts to respond to the pandemic and to prevent a similar threat from emerging again. Equitable access to and provision of vaccines, therapeutics, and diagnostics must go hand in hand with immediate support, especially in critical 'last mile' contexts, and with a focus on humanitarian efforts as well as opportunities for green, inclusive and sustainable recovery from COVID-19.
The present and the future of this planet are at stake. Based on a strong sense of unity, the G7 is determined to uphold our values and defend our interests. It commits to preserving strong, vibrant, and innovative societies and upholding the rules-based international order to protect the rights of all, including the most vulnerable. It commits to engage with partners and multilaterally for a peaceful, prosperous, and sustainable world, and to increase coordination on economic security.
Iran, North Korea, Palestine-Israel, Sudan etc., most of global issues were also discussed. China remains important during their discussions. Regarding China, the G7 declared its strong statement. In response to it, the Chinese authorities have expressed deep concerns;
China on Monday urged the Group of Seven (G7) to stop smearing China and interfering in China's internal affairs. Foreign ministry spokesperson Zhao Lijian made the remarks at a daily news briefing when asked to comment on the communique issued by a G7 meeting of foreign ministers, which contains various items relating to China including Hong Kong, Xinjiang, human rights, maritime issues, the situation in Ukraine, peace, and stability across the Taiwan Strait, among others.
"China's positions on issues relating to Hong Kong, Xinjiang, and Taiwan, as well as maritime issues, are consistent and clear," Zhao said, adding that China has expressed its firm opposition to the G7 presidency.
"The lengthy G7 communique is filled with preposterous allegations not even worth refuting. In total disregard of China's solemn position and objective facts, it grossly interferes in China's internal affairs, maliciously slanders and smears China, and once again exerts pressure on China using such pretexts as the Russia-Ukraine conflict," Zhao said.
China urges the G7 to uphold the international system with the United Nations at its core, international order based on international law, and the basic norms of international relations based on the purposes and principles of the UN Charter, Zhao said. He called on the G7 to respect China's sovereignty and to cease slandering China and interfering in China's internal affairs in any form.
"We urge the G7 to act in the interest of world peace and development, stop applying double or multiple standards, stop sending military aircraft and warships to other countries' doorsteps to flex muscles at every turn, stop wantonly instigating color revolutions in other countries, stop arbitrarily resorting to illegal sanctions or long-arm jurisdiction, and stop fabricating and spreading lies and rumors about China," the spokesperson said.
He also urged the G7 to assume its responsibility, fulfill its due international obligation, safeguard true multilateralism, focus on global governance, strengthen cooperation with the UN, G20, and other multilateral mechanisms, and play a positive role in addressing global challenges and promoting world economic recovery, instead of clinging to the Cold War mentality and ideological bias, pursuing "small clique" group politics, creating confrontation and division, and bringing chaos to the world.
As a matter of fact, G7 controls the major portion of resources, economy, and trade. It possesses the potential to transform the whole world into a better place to live for everyone. It has the capacity to resolve any outstanding issue being faced for as long as several decades, like Palestine, Kashmir, etc. G7 may utilize its capabilities to save humankind and the total welfare of human beings. Bashing, threatening, and coercion, will complicate the situation further and may harm humanity. G7's potential should be used positively.
China's Policy Logic and Economic Rationale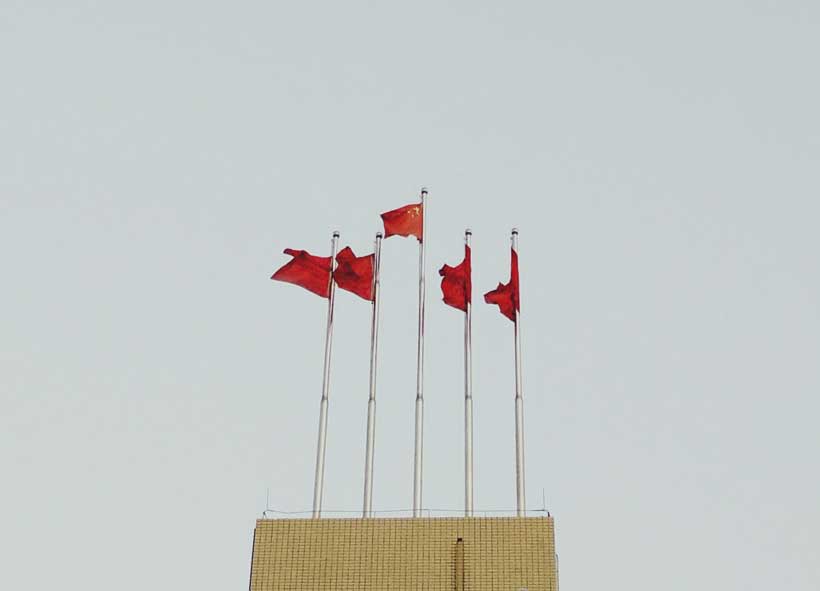 Authors: He Jun and Wei Hongxu
Recently, Morgan Stanley mentioned that "we are standing at an important turning point in China's economy and capital market. The resetting of the underlying logic of the economy brought about by the new goals is marked by the supervision of Internet giants. China is changing the underlying logic of economic development: shifting from priority growth to fairness". In their view, this policy orientation, coupled with Chinese economic rationale, will have a long-term and far-reaching impact on China's future development, business, and investment.
Since economic rationale is a part of social phenomenon, the fundamental basis of economy logic also lies in changes in demographic factors. Although human factors are crucial in economic activity, they are often overlooked due to the long-term and individual nature of changes in population quality and scale. On the contrary, industrial development and policy choices pay more attention to changes in external factors such as cost, technology, and capital. However, the underlying logic changes caused by demographic shifts are often decisive and could serve as the basis for corporate decision-making and macro-policy.
China's transition from a high-growth era to high-quality diffusion shows that the underlying foundation of the country's economic development has changed fundamentally. From the demand side, the past trend of counting on exports and investment as economic drivers will soon become obsolete. At the same time, driven by continuous investment on the supply side in the past, the steady growth of production capacity not only conforms to domestic demand, but also the subsequent expansion of exports has also turned China into the world's factory, resulting in excess production capacity. After its rapid development, internal contradictions continue to accumulate, resulting in a widening gap between the rich and the poor, excessive collection of environmental resources, declining investment returns, and rising labor costs in the country. These factors have deprived China's economy of its potential for scale expansion. On this basis, China's economy began to turn inward. Upgrading value content and output efficiency have become the key to improving its industrial productivity and competitiveness.
From the underlying logic, China's population structure is undergoing a trend adjustment. The declining share of labor force driven by continuous urbanization and the rural population transfer has alternated labor supply. The low-end labor force has now become relatively insufficient, while the industrial labor costs continue to rise. This makes cost-push expansion increasingly onerous. On the other hand, with the development of urbanization to a certain stage, rising land prices, housing, and education costs begin to erode the spending power of households, causing an increasingly inadequate domestic demand. These two aspects are eroding the long-term growth potential of the Chinese economy. The recent drop in China's economic growth rate is not only caused by cyclical factors driven by demand, but also by structural factors at the supply side.
In terms of policy trends, whether it is the "13th Five-Year Plan" poverty alleviation, or the current policies on common prosperity and unification of the large market, the fairness of these supply-side structural reform policies is being strengthened. The purpose is to enhance the contribution of science and technology and human capital to the economy. By increasing household income and spending power, China's economy can achieve endogenous economic growth. Despite increased macroeconomic pressures and the need for countercyclical policies, macro foundation has yet to change significantly. The focus remains on decisive regulation and quality improvement, which is the logic of the policy change.
While implementing the supply-side reform, the Chinese economy still needs to improve the structure of supply through incremental expansion to achieve a balance between efficiency and fairness. Morgan Stanley revealed that, on the one hand, the efficiency improvement brought about by digital industrialization is the main area for China's future market expansion. On the other hand, further urbanization still has great significance in the market space. These two aspects will be the main essence of China's economic growth in the future, and therefore the focus of policy support and catalyst. Overall, under the new underlying logic, increasing households' income, reducing class gaps, and increasing the output of capital and labor would be the main lines of sustainable development in the future. This pattern suggests that economic expansion has become relatively less important in policymaking. As noted by Morgan Stanley, China "is shifting its regulatory priorities to a balance between growth, sustainability, improving social imbalances, and maintaining security. This will shift the division of economic benefits to workers and reduce corporate profits".
Yet, the policy-oriented changes under this underlying logic could be precarious. Due to the dominant role of government policies in market supervision, education, transformation of scientific and technological achievements, as well as the allocation of public resources, the impact of policies on economic and market development is getting more pronounced. For the industry and market players, future development must consider even more policy influences. At present, education and the consolidation of internet platform companies have had a significant impact on related fields and investors. Concernedly, as policy influence continues to expand, so do the risks posed by policy excesses. Although the current policy does not emphasize "one-size-fits-all" but rather "precise regulation", it is often strenuous to achieve "moderate" and "balance" in the current policy implementation capacity. Meanwhile, the risk of excessive supervision continues to cause harm to economic activities. Therefore, under the expanding policy influences, policy decision-making should be more cautious to prevent harm or excessive intervention in the market and economic activities.