Are We Entering a Post-Capitalist Era?
It was the worst of times, it was the best of times." Thus begins A Tale of Two Cities. Perhaps we are now living in such times, when the vision of a new social system beyond capitalism can finally be entertained if not realized. The inevitable question arises: what exactly needs to be done?
The philosopher Alfred N. Whitehead's stated once that theory without praxis is sterile and praxis without theory is blind, but even such an insightful statement remains pitifully inadequate to the challenge of that simple question. Let's analyze briefly the current situation and then hazard some suggestions on what ordinary citizens can do hic and nunc without waiting for a Charismatic Politician (Nietzsche's Uberman) to appear walking on water, for to expect miracles in political life is to be eventually sorely disappointed!
Few people doubt nowadays that the entire capitalist system is in crisis. The media and the politicians try to focus our attention on how to repair the system with some tinkering here and there, but a growing number of common citizens are having second thoughts on the idea of fixing a broken system. Some things are better left broken and need to get worse before they get better. They are beginning to entertain the more radical idea that we should instead be using this moment of crisis to fundamentally transform the realities that have historically shaped our lives, especially those of us who live in the democratic West.
This is indeed the silver lining of the whole crisis. The current moment allows us to move from being an object in someone else's system, with the market as a sort of demiurge to be slavishly worshipped, to becoming the active subject of our own history and destiny. Suddenly we have new choices and we can envision and create realities that just a few years ago would have been ridiculed and caricaturized as naïve and utopian.
The crucial question at this point in time is this: can we get out of this crisis before it is too late and the whole elaborate capitalist scheme comes crashing down causing tremendous suffering to most ordinary people? Is our jubilation at having survived another global regression, which almost became a depression, in any way justified?
Not easy to answer such a question, but one thing remains clear: to embrace the possibilities of the moment means to stand outside the political frame developed by the media and the politicians. This puts progressives, those who are convinced that things always get better and better and there is no sliding back, in a rather difficult position. The present historical moment calls for something far more imaginative and radical than what administration on both sides of the Atlantic have managed to muster so far. And it is not a mere lack of civility and mutual respect, a failure at compromise and tolerance or worse, a matter of "political correctness" or ideological purity.
There is, however another take on this issue: that the ideology of anti-ideology is simply another face of global capitalism. The neoliberal policies that are now crumbling before our eyes were brilliant attempts to extend the basic underlying philosophy of capitalism-that the common good is best served when everyone pursues his or her own economic interests, the famous "laisse faire" economic model whose fruits are dubious at best: what we have seen over several decades is that the rich have gotten richer and tripled and quadrupled their wealth, with the rationale that their wealth would trickle down to the rest of society. What has happened indeed is that while the rich have gotten richer, the poor have gotten the crumbs and have become poorer. The divergence continues to expand. Those are mere market forces, we are told, not to be tampered by ideology.
Indeed, to be non-ideological in a world in which one out of every three people is living on less than $2 a day is to be a champion of inequality, even when one sheds crocodile tears over children starving as we speak, and throws a few miserable billion dollars toward "foreign aid."
If the truth be told, however, we need to begin to acknowledge that the economic crisis of the West is symptomatic of another deeper malaise: spiritual impoverishment. So spiritual progressives must move beyond the struggles of the moment and provide a different paradigm. People have to be reminded that when the economic system was going full force not long ago, it was also on an immediate collision course with the environment, as Al Gore found out, to his surprise, only after he was out of office and could do nothing on a purely political level. Fortunately, he went into the field of education, environmental education, and we are all better off for it.
People indeed remain to be educated to the hard to swallow empirical evidence that the extremes of selfishness that has led so many of the "big wheels" in the economy to loot their own firms for the sake of personal advantage were not a product of individual pathology (many of those people still consider themselves virtuous and decent) but rather an inevitable working out of the essence of the capitalist ethos and its primary appeal: that if you focus on your own needs and maximize your own interests, without any regard to the well-being of others, you can "make it" and have a very comfortable life. Indeed, when the concept of the common good has all but disappeared, a society will inevitably find itself in a spiritual crisis.
In short, the system that our political leaders are presently trying to revive is already morally bankrupt and environmentally dangerous, but if they know it, they are not telling anybody, yet; often they deny such a reality. But plans to rev up the system so that it can return to those good old days are fundamentally irrational. Which is to say we need a new global economic system; a system under which institutions, corporations, public policies, laws, and even individual behaviors are perceived as "rational," "productive," or "efficient" not only to the extent that they produce power or money or new technologies for someone, but also to the extent that they enhance our capacities and our desire to be loving and caring, kind and generous, and ethically and ecologically sensitive.
We are in desperate need of an economy that transcends the narrow utilitarian or instrumental approach of classical liberalism; a novel system which allows us to develop our capacities for awe, wonder, and radical amazement at the grandeur of the universe and the dignity of other human beings. That is something that the ancient Stoics (who were no Christians) seemed to be fully conscious of, but we moderns seem to have all but forgotten, while we pay lip service to spiritual realities.
But to return to the question of what exactly needs to be done, we need a grassroots movement of people meeting together in their communities in "After-Capitalism" groups, discussing their own original ideas on how to create a better global economy. Spiritual progressives should play a central role in stimulating these discussions, not only in every church, synagogue, mosque, and ashram, but also on college campuses, in union halls, in professional organizations, and at town meetings, that is to say the "agora" from which the voice of religion should not be focibly suppressed.
Which is to say, that the activist Left perhaps needs to get out of the way and stop its bad habit of criticizing rather than to propose new options, especially when it comes to the spiritual sphere of human existence. The failure of communist and socialist ideals in the twentieth century has unfortunately led progressives to mere cynical criticism rather than envisioning a new social system. They seem too comfortable in merely criticizing what is or was rather than proposing and leading struggles for what might be. From being idealist they have become realists steeped in "real-politik" Machiavellian thinking. They don't trust the politicians but they trust even less the idealism originating from a religious paradigm. Deprived of the moral compass of the socialist ideology provided in former times, they now seem at a loss. Some have moved from the Left to the Right. We have the incredible spectacle of a Vladimir Putin financing right wing political movements all over the EU in cynical attempt to divide and conquer.
What in fact needs to be overcome is a cynical pessimism in the West about the possibility of ever creating a society in which people routinely act in altruistic and generous ways toward others. We seem to be constitutionally unable nowadays to imagine ourselves into unselfish cooperative roles. The attempt on the part of conservatives of every stripe to diminish the huge levels of cooperation that made possible the New Deal and that characterized many of the movements of the 1960s and 1970s have been successful in part because of their control over the media, the educational system, and the government. The last twenty years have been especially devastating.
We should frankly acknowledge that the economy itself on both sides of the Atlantic fosters an ethos of selfishness wherein others are treated as instruments for one's own satisfaction and needs. There is something missing and as hinted above it is the absence of a spiritual dimension to progressive politics without which it is hard to sustain commitment for any kind of long-term struggle. It has not escaped notice that organizations created on the Left by radical activists may champion the ideal of caring for the victims of capitalism but rarely provide active caring for the activists themselves. And without that kind of attention, people quickly burn out and leave their activism behind. They eventually settle for winning the lottery and escape the common misery. It is the blind praxis devoid of theory of which Whitehead spoke about.
Ultimately the real question facing us today is whether the seriousness of the contemporary crisis can lead people to transcend these negative dynamics enough to form a coherent movement that could address the need for a vision for after capitalism. In short, we need to replace selfishness and materialism with charity and magniminity. How would the world look like after capitalism? There is no lack of literature in this respect.
More pragmatically, the New Deal employed artists to paint, poets and writers to write, and took some tentative steps to build a culture of caring. A dramatically expanded program for the unemployed should and in fact could address the cultural and spiritual dimension of human needs aside from mere utilitarian pragmatic considerations. People have to be taught that "we" is more important that "me" and it simply means to take care of each other and that each of us is responsible for his/her own brother or sister's welfare. Admittedly, this is an "outside the box" vision; one born within the worst of times in which to operate, but also within the best of times. A paradox, perhaps; or an opportunity to be seized. Any takers?
Morocco's Economy: COVID-19 Epidemic made a new development model
Considering the financial dilemma of 2008, the outbreaks of the Arab political spring that brush off the Arab society and extend to the rest of the globe, and the trade war conflicts between the United States and China that caused bilateral impasse negatively influenced on the entire world economy, and after that President Trump quit from all collective and bilateral international agreements That concern free trade cooperation and environmental issues, believing that it will be favored by the world decision, militarily and economically, under the so-called of America's interest first…
Additionally, to the Brexit scenario, which described the political victory of Trump's world trends and tendency, before Britain found itself alone outside the European Union in the face of the Corona epidemic, as if it had chosen the bad timing of disunion, all circumstances calling the beginning of the end of globalization announced by the industrial world superpowers, which we have claimed to be an industry for an open market to all nations, and it will bring gains and profits for the wealthy people, and create jobs for the poor. Thus, this globalization is based on unreal beliefs that have become a character for all societies of the globe; to find out in the last tick that this market of globalization has made only for the wealthy and the powerful states, they gain large profits and opportunities, while poor states only get debts and more loans.
In sense of these events and through them, globalization has improved from the exchange of interests and good benefits to the globalization of imposing programmed market strategy and originally determined interests to serve global powers on the rest of the world, which made many third world states struggle to get out of the logic of globalization based on money and the idea of taking profits, so these states tried to raise its financial and commerce status in the world sphere by pointing out the dissatisfaction with the world market and trading policies based on the logic of wealthy states benefit from easy trading policies unless undeveloped countries obliged to stick on world trading and market policies due to getting fewer outcomes.
Yet, as the most significant core in the emerging epidemic of the Coronavirus pandemic is that it created definitely boundaries for stunning globalization that was promoted by the superpowers of the global economy and monetary; the fall of the happy globalization spread by huge manufactured and international firms passed through worldwide advertising links to enlarge consumption, it is the end of the recommendations of global financial organizations; and the end of world integration that glorifies the individual outside the group, the division of society as a market for shopping and consumption, and encourages the entertainment industry at the expense of education, health development and social life, and delusions and promises of social prosperity are given among non-western societies if they relinquish their civic and morality, from those of the purity on which it is based in defense of itself, or joined in a rush through the new cultural pattern that it declared, social progress and freedom for all, and also towards unreal concepts of modernity that serves the interests of global economies and enhance human economic activity.
Here is self-evident to mention that globalization has become evident to everyone that the end of it is on the edge, not because of its interactions between people or the development of advanced technology but it's a lack of new alternatives and answers that facilitate credible solutions to the third world economies, and also make their economy more profitable. It is true that globalization has been so keen on promoting its economic values of shared interests and uphold world economic interactions over the globe. For instance, recently globalization in the eyes of the Undeveloped countries is the end of rights of future generations in term of looting their Natural resources, revealing the reality that they carry nothing but progress for egress unexpected issues, like environmental imbalances in a catastrophic escalation, the deficiency of energy deepens the disparities between non industrialized countries, more importantly, the inability of public policies to make clear and effective decisions in order to centralize the financial institutions and businesses from their domination of the national decision, and the devotion of social inequality it jeopardizes the integration of democratic societies with the rise of irrational rhetoric discourses and as a pointless and illogical state. Though, All these facts indicate the limited development approach that globalization brought today.
In view of the Moroccan domestic opinion, the emergence of this Corona epidemic was accompanied by a public debate that was taking place among all Moroccans about the development model and social pattern, and it was significant that the public opinion truly expressed a deep awareness of the end of the globalization of the economy and money, and the need to quest for a national alternative made by the collective society, human intelligence and social interact with what is globally based on the basis of shared local experiences and historical data.
Therefore, we fully believe that this Corona COVID-19 outbreak that endangers our country will end no doubt and that will inevitably be defeated. Today, this pandemic make an opportunity for serious and new thinking about our political priorities, to review the economic development reform within our institutions, and reconstruct a new social inquiry that enhanced coordination between local business, national enterprises and upgrades Morocco's economic-political structure among its community.
Obviously, Corona's epidemic not only makes us concerned about our public health and the safety of our society, but more than that leads us to be more flexible in dealing with our current situation. Under his Majesty, the King of Morocco Mohamed VI has urged medical personnel from the military forces and public medical doctors to give health assistance and protect local individuals and asked for enhanced cooperation among local forces and the military. Yet, all Moroccan parties have taken adequate measures to prevent the spread of the Coronavirus, including requiring the Moroccan forces to endure the responsibility to make sure of the prevention and control of the epidemic of pneumonia caused by the COVID-19 coronavirus. Overall, a very appreciative step has taken by Morocco government has diminished its counterpart in the world, which accelerates the establishment of a fund to support the poor and needy working people in the informal sectors, to show great awareness of these risks.
To sum up, In certain is that the Coronavirus is not the end of the globe, and this crisis is sure will be passed, and the world and the economy will restore its normal character after the epidemic is resolved, but its settlement is not in the hands of heads of states or governments and not in the hands of economists or financial experts, but in the hands of medical laboratories and is dependent on people's awareness and is linked to the extent of Solidarity and cooperation between them.
The core of time is to give priority to people (his health and education) at the expense of money and economics because the economy can return to growth again, but the dead cannot return to real life. Our core not only observed the efficiency and productivity of the global economy, but also tested the purity of citizens in every state, and proven the credibility of the global societal values system, and demonstrated the need to create societies in which economic development is connected to the inquiries of social justice and balance of interests, and the meaning and role of the social and economic values system of peoples are estimated. Accordingly, the questions should be raised so far; Will the world justly escape the overwhelming effects of this pandemic coronavirus? Will the world succeed in renewing an economic and financial system that is different from the current one?.
The COVID-19, Economic Package, UN system and Politics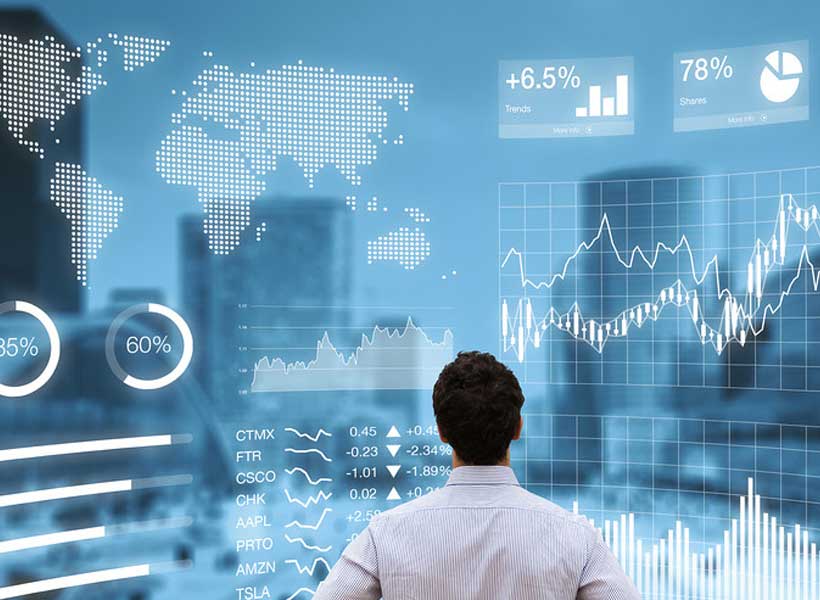 Global pandemic of COVID-19 is affecting everyone. This has been described as the greatest global humanitarian crisis since WWII. On December 31st, 2019 cases of Pneumonia from unknown cause was first reported in the WHO Country office in China. Later, WHO declared it as the Public Health Emergency of International Concern on Jan 30th, 2020. This COVID-19 seen initially in the Wuhan, China but travelled mostly due to the advancement of air transportation globally. All major countries at the initial outbreak of COVID-19 had applied limited approach in prevention and control of this virus. As of April 3rd 2020, the number of COVID-19 cases globally is 1016,424. Among them, 53,241 were dead and 213,140 were recovered. In this entire pandemic, Italy is the worst hit from COVID-19 and has become the epicenter of the COVID-19 in Europe. The death toll is 13,915 and infected is 115242(As of April 3rd, 2020). The US along has 245, 373 cases of COVID-19 with 6095 deaths. The intervention of the US government in curbing the COVID-19 has been dysfunctional. The US government had announced $2 Trillion Economic Stimulus bill to fight against COVID-19 that include stimulus payments to individuals, expanded unemployment coverage, student loan changes, different retirement account rules. Under the plan, single Americans would receive $1200, married couples would get $2400 and parents would see $500 for each child under 17. However, the many argued that such economic package came very late as the first identified case of the COVID-19 was found in the Jan 20, 2020.
In the case of Nepal, economic relief package announced on March 29th, 2020 includes a 25% discount on electricity for consumers who use more than 150 units every month and no penalty if utility bill and tax payments are not cleared till mid-April, urging tourism sector to pay salaries for March-April to employees on the terms of tourism company are allowed to use social welfare funds until business returns to normal. Also, government had urged land lord to provide one month rent relief for its tenants.
From the above case story of the US & Italy; western government has been found inefficient in curbing the impact. However, the pandemic of the COVID-19 has so far limited in the developing world.
Impact in Nepal
The outbreak of the COVID-19 has affected economy, politics and society. All major countries are using tools of lock downs, quarantine and isolation ward in the hospital for the prevention and control of this virus. Though these measures seem effective in controlling the spread of the virus but halt in the economic activities; which is predicted to be serious. The global economy expected to grow in 2020 is 2.4% down from the 2.9% projected earlier (OECD, 2020). In Nepal also, it has affected hugely on the Tourism sectors. Nepal Tourism Year 2020 was announced just one day after the COVID-19 outbreak in China.In Nepal, sectors like Hotels, Civil Aviation, Supply Chain, Labour Employment and Remittance. Occupancy rate of major star Hotel like Annapurna hotel is just has 40-45% occupancy down from 70%. Flights in Lukla, Nepal declined from 60 to 10-12 flights per day as government decided to halt trekking permits as well as International flights entering to Nepal. Due to fear of the shortage of COVID-19, people started keeping stocks of the LPG cylinder. This has put shortage of the LPG. Around 40,000 people with valid work permit are stranded in Nepal to fly to Qatar due to lock down major by Qatar. This shows, remittance in coming days will be very limited and demand will be slow in Middle East as oil prices is falling.
Contradiction
There is also high chance of expecting this virus as a normal pandemic by politics which humanity has surpassed during its course of history. The global politics sometime won't expect any change in its structure (for e.g. change of global order) until and unless there is a mass death toll comparing to World Wars. Loss in the global economy might have possibilities to be adjusted under compromising terms. Since, the US, China, European nations including India all heavy players has been heavily affected; the global economy will have slow start after post COVID-19 years but slowly takes its grip (as we saw after 2008 financial crisis). Other than, political economic spectrum; everyone will be forced to forget these tragedies as time passes on. Since, every citizen has to work for living and people are dire need of economic package rather drilling mind on the pandemic itself. There are also chances of growing populist agenda in the upcoming days in the US elections to woe lower income families who has been worst sufferer of the pandemic.
Way forward
The effects of the COVID-19 in global and Nepal in particular is very hard hitting. Even the developed and most industrialized nations is doing its level best to overcome these challenges. While underlining the death toll in Italy, USA and Spain; one could seriously think of significant need of investment in health sector by the Western nations. Therefore, post-COVID-19 years have challenges for the Western nations to significantly invest on their own health system first and also to invest on the developing world health system. Secondly, Health certificate might be mandatory during Visa application process for developing world citizens for travelling to western nations. This virus proves that, we are deeply rooted into hyper inter-dependency and globalization where killing an opponent is suicidal for itself. In addition to this, there might be some changes in the border regulations of the EU for non-European nationals during post-COVID-19 days. Despite this fact, there is also potentiality of above contradiction stage.
In the case of Nepal, Tourism sectors including its sub sectors like Civil Aviation, Trekking, Foreign Labour employment has been worst sufferer during COVID-19 crisis. To overcome this crisis, Nepal government has announced its economic relief package for its public. But proper implementation of such relief package matters. As we know from the previous Earthquake Recovery fund; the inefficient management of the resource, mechanism has halted the work progress the project. So, government should have all relevant stakeholders' dialogues to develop a comprehensive working strategy for proper implementation of this package.
In conclusion, strong economic stimulus package and its proper implementations is required to lift public from this deep cross-cutting crisis of the COVID-19. For making this reality; national level coordination with global consortium is essential to mitigate this crisis. Most significantly; UN system, World Bank, IMF, AIIB will have key role in making this COVID-19 pandemic a crisitunity.
Negative effects for Russia of the US-China Phase-One-Deal
After a 1.5-year trade dispute between the United States and China in which both have raised mutual import tariffs from 3.8 percent and 8.3 percent to 21 percent each, and as a result of which the US-Chinese merchandise trade has dropped by almost USD 90 billion, US President Donald Trump and Chinese Vice Premier Liu He on January 15, 2020 signed the first phase of a highly controversial and fiercely negotiated trade agreement. On February 14, 2020 this so called "Economic and Trade Agreement" (ETA) entered into force and marked a new phase in the protracted geopolitical rivalry between Washington and Beijing.In this highly asymmetrical contract, the Chinese commit to open their market and to buy significantly more goods from the United States than before, which is in line with Trump's wish for a lower trade deficit. This means a doubling of merchandise imports from the United States, because within two years Beijing is expected to increase spending on selected US goods by around USD 200 billion (compared to the base year 2017).In return for the Chinese concessions, Trump has only committed to waiving new tariffs and to halving the most punitive tariffs for a subset of products from the current 15 to 7.5 percent. In the usual American manner, this has so far only been promised as an oral understanding.According to the latest calculations by the Kiel Institute for the World Economy (IfW Kiel), the purchase commitments can result in significant trade diversion effects and market share shifts for China's trading partners. As a result, Brazil (-19 percent), the EU (-17 percent) – including above all Germany (-7 percent), and Russia (-10 percent) would have to expect the greatest export losses.Accordingly, Russian exports to China could be 10 percent lower by 2021, which is equivalent to a loss of USD 3.1 billion.
Russian energy exports hit hardest
US presidents have always tried to ensure American energy dominance. The "Nord-Stream 2" pipeline, which is to bring 55 billion cubic meters of Russian natural gas to the German and Western European markets annually, remains a thorn in Washington's side, but the Phase-One-Deal gives the USA better access China's energy market – the world's most desirable.A recent study by the Institute of the German Economy (IW Köln) shows that due to the agreed energy imports, the US would move from eleventh place in 2017 (USD 6.8 billion) to first place (USD 41 billion) in 2021 in China's supplier list of energy carriers. In absolute terms, Russian crude oil exports to China would be the most affected : by 2021 they could be 12 percent lower, corresponding to a loss of USD 2.5 billion.On a relative scale the artificial trade changes would also significantly affect other important Russian export sectors to China. Exports of soybeans could decrease by 25 percent or USD 10 million, of sunflower oil by 29 percent or USD 40 million, of coal by 10 percent or USD 180 million, of seafood by 9 percent or USD 100 million, of aircraft parts by as much as a third (USD 40 million).Furthermore, the agreement may jeopardize Moscow's intention to become an important natural gas supplier for China. In December 2019, the "Power of Siberia" gas pipeline was put into operation, under which a supply contract of over 38 billion cubic meters per year was concluded with China for a period of 30 years. Additional quantities are expected to be sold through an LNG terminal in Vladivostok in the Asia-Pacific region. Accordingly, China is to become the second most important gas sales market to Russia after the EU. However, the trade diversions in the ETA agreement could result in China's imports of liquefied natural gas from Russia dropping by 25 percent by 2021, representing a loss of USD 10 million.According to Dr. Sonja Beer, economist at IW Cologne, it is too early to say exactly which group of Russian energy exports to China will be affected most."The problem is that the energy section of the agreement only says that China will buy liquefied natural gas, crude oil, coal, etc. from the United States, but does not indicate which of these product groups is to be given priority and to what extent. More precise calculations are therefore not yet possible. However, due to the high Chinese import tariffs for American LNG (25 percent), we can assume that China will concentrate more on buying crude oil in the USA. Especially since China announced earlier this month that it would halve the existing 5 percent tariff for crude oil. It is impossible to predict exactly how trade flows will change in this case, but this could adversely affect Russia and Saudi Arabia, the largest suppliers of crude oil to China", Beer explains, adding: "If Chinese LNG tariffs are significantly reduced, Beijing could buy more gas from the United States. This, in turn, could adversely affect Australia and Qatar and the prospects of increasing the supply of Russian gas to the Chinese market".
Phase-One-Deal violates WTO criteria
Dr. Gabriel Felbermayr, President of IfW Kiel, also criticize the new trade deal between China and the USA."The deal leverages free market principles in favor of the USA and to the detriment of third parties. "Managed trade", i.e. explicit agreements on trade volumes for certain product groups, also clearly violates the WTO guidelines and thus undermines the multilateral trading system", argues Felbermayr.After the likely re-election of Donald Trump as President of the United States, protectionism and "managed trade" trends are expected to further intensify in the global economy, which is still dominated by the United States. In any case, such a "managed trade" agreement with China is not the first of its kind under Trump's presidential administration. Already on September 25, 2019, the United States and Japan announced a trade agreement that hardly fulfills the criterion of "essentially complete trade" under Article XXIV of the GATT (WTO), since the scope of customs liberalization is very limited and asymmetrical in favor of the United States.