Are We Entering a Post-Capitalist Era?
It was the worst of times, it was the best of times." Thus begins A Tale of Two Cities. Perhaps we are now living in such times, when the vision of a new social system beyond capitalism can finally be entertained if not realized. The inevitable question arises: what exactly needs to be done?
The philosopher Alfred N. Whitehead's stated once that theory without praxis is sterile and praxis without theory is blind, but even such an insightful statement remains pitifully inadequate to the challenge of that simple question. Let's analyze briefly the current situation and then hazard some suggestions on what ordinary citizens can do hic and nunc without waiting for a Charismatic Politician (Nietzsche's Uberman) to appear walking on water, for to expect miracles in political life is to be eventually sorely disappointed!
Few people doubt nowadays that the entire capitalist system is in crisis. The media and the politicians try to focus our attention on how to repair the system with some tinkering here and there, but a growing number of common citizens are having second thoughts on the idea of fixing a broken system. Some things are better left broken and need to get worse before they get better. They are beginning to entertain the more radical idea that we should instead be using this moment of crisis to fundamentally transform the realities that have historically shaped our lives, especially those of us who live in the democratic West.
This is indeed the silver lining of the whole crisis. The current moment allows us to move from being an object in someone else's system, with the market as a sort of demiurge to be slavishly worshipped, to becoming the active subject of our own history and destiny. Suddenly we have new choices and we can envision and create realities that just a few years ago would have been ridiculed and caricaturized as naïve and utopian.
The crucial question at this point in time is this: can we get out of this crisis before it is too late and the whole elaborate capitalist scheme comes crashing down causing tremendous suffering to most ordinary people? Is our jubilation at having survived another global regression, which almost became a depression, in any way justified?
Not easy to answer such a question, but one thing remains clear: to embrace the possibilities of the moment means to stand outside the political frame developed by the media and the politicians. This puts progressives, those who are convinced that things always get better and better and there is no sliding back, in a rather difficult position. The present historical moment calls for something far more imaginative and radical than what administration on both sides of the Atlantic have managed to muster so far. And it is not a mere lack of civility and mutual respect, a failure at compromise and tolerance or worse, a matter of "political correctness" or ideological purity.
There is, however another take on this issue: that the ideology of anti-ideology is simply another face of global capitalism. The neoliberal policies that are now crumbling before our eyes were brilliant attempts to extend the basic underlying philosophy of capitalism-that the common good is best served when everyone pursues his or her own economic interests, the famous "laisse faire" economic model whose fruits are dubious at best: what we have seen over several decades is that the rich have gotten richer and tripled and quadrupled their wealth, with the rationale that their wealth would trickle down to the rest of society. What has happened indeed is that while the rich have gotten richer, the poor have gotten the crumbs and have become poorer. The divergence continues to expand. Those are mere market forces, we are told, not to be tampered by ideology.
Indeed, to be non-ideological in a world in which one out of every three people is living on less than $2 a day is to be a champion of inequality, even when one sheds crocodile tears over children starving as we speak, and throws a few miserable billion dollars toward "foreign aid."
If the truth be told, however, we need to begin to acknowledge that the economic crisis of the West is symptomatic of another deeper malaise: spiritual impoverishment. So spiritual progressives must move beyond the struggles of the moment and provide a different paradigm. People have to be reminded that when the economic system was going full force not long ago, it was also on an immediate collision course with the environment, as Al Gore found out, to his surprise, only after he was out of office and could do nothing on a purely political level. Fortunately, he went into the field of education, environmental education, and we are all better off for it.
People indeed remain to be educated to the hard to swallow empirical evidence that the extremes of selfishness that has led so many of the "big wheels" in the economy to loot their own firms for the sake of personal advantage were not a product of individual pathology (many of those people still consider themselves virtuous and decent) but rather an inevitable working out of the essence of the capitalist ethos and its primary appeal: that if you focus on your own needs and maximize your own interests, without any regard to the well-being of others, you can "make it" and have a very comfortable life. Indeed, when the concept of the common good has all but disappeared, a society will inevitably find itself in a spiritual crisis.
In short, the system that our political leaders are presently trying to revive is already morally bankrupt and environmentally dangerous, but if they know it, they are not telling anybody, yet; often they deny such a reality. But plans to rev up the system so that it can return to those good old days are fundamentally irrational. Which is to say we need a new global economic system; a system under which institutions, corporations, public policies, laws, and even individual behaviors are perceived as "rational," "productive," or "efficient" not only to the extent that they produce power or money or new technologies for someone, but also to the extent that they enhance our capacities and our desire to be loving and caring, kind and generous, and ethically and ecologically sensitive.
We are in desperate need of an economy that transcends the narrow utilitarian or instrumental approach of classical liberalism; a novel system which allows us to develop our capacities for awe, wonder, and radical amazement at the grandeur of the universe and the dignity of other human beings. That is something that the ancient Stoics (who were no Christians) seemed to be fully conscious of, but we moderns seem to have all but forgotten, while we pay lip service to spiritual realities.
But to return to the question of what exactly needs to be done, we need a grassroots movement of people meeting together in their communities in "After-Capitalism" groups, discussing their own original ideas on how to create a better global economy. Spiritual progressives should play a central role in stimulating these discussions, not only in every church, synagogue, mosque, and ashram, but also on college campuses, in union halls, in professional organizations, and at town meetings, that is to say the "agora" from which the voice of religion should not be focibly suppressed.
Which is to say, that the activist Left perhaps needs to get out of the way and stop its bad habit of criticizing rather than to propose new options, especially when it comes to the spiritual sphere of human existence. The failure of communist and socialist ideals in the twentieth century has unfortunately led progressives to mere cynical criticism rather than envisioning a new social system. They seem too comfortable in merely criticizing what is or was rather than proposing and leading struggles for what might be. From being idealist they have become realists steeped in "real-politik" Machiavellian thinking. They don't trust the politicians but they trust even less the idealism originating from a religious paradigm. Deprived of the moral compass of the socialist ideology provided in former times, they now seem at a loss. Some have moved from the Left to the Right. We have the incredible spectacle of a Vladimir Putin financing right wing political movements all over the EU in cynical attempt to divide and conquer.
What in fact needs to be overcome is a cynical pessimism in the West about the possibility of ever creating a society in which people routinely act in altruistic and generous ways toward others. We seem to be constitutionally unable nowadays to imagine ourselves into unselfish cooperative roles. The attempt on the part of conservatives of every stripe to diminish the huge levels of cooperation that made possible the New Deal and that characterized many of the movements of the 1960s and 1970s have been successful in part because of their control over the media, the educational system, and the government. The last twenty years have been especially devastating.
We should frankly acknowledge that the economy itself on both sides of the Atlantic fosters an ethos of selfishness wherein others are treated as instruments for one's own satisfaction and needs. There is something missing and as hinted above it is the absence of a spiritual dimension to progressive politics without which it is hard to sustain commitment for any kind of long-term struggle. It has not escaped notice that organizations created on the Left by radical activists may champion the ideal of caring for the victims of capitalism but rarely provide active caring for the activists themselves. And without that kind of attention, people quickly burn out and leave their activism behind. They eventually settle for winning the lottery and escape the common misery. It is the blind praxis devoid of theory of which Whitehead spoke about.
Ultimately the real question facing us today is whether the seriousness of the contemporary crisis can lead people to transcend these negative dynamics enough to form a coherent movement that could address the need for a vision for after capitalism. In short, we need to replace selfishness and materialism with charity and magniminity. How would the world look like after capitalism? There is no lack of literature in this respect.
More pragmatically, the New Deal employed artists to paint, poets and writers to write, and took some tentative steps to build a culture of caring. A dramatically expanded program for the unemployed should and in fact could address the cultural and spiritual dimension of human needs aside from mere utilitarian pragmatic considerations. People have to be taught that "we" is more important that "me" and it simply means to take care of each other and that each of us is responsible for his/her own brother or sister's welfare. Admittedly, this is an "outside the box" vision; one born within the worst of times in which to operate, but also within the best of times. A paradox, perhaps; or an opportunity to be seized. Any takers?
Ambiguity in European economic leadership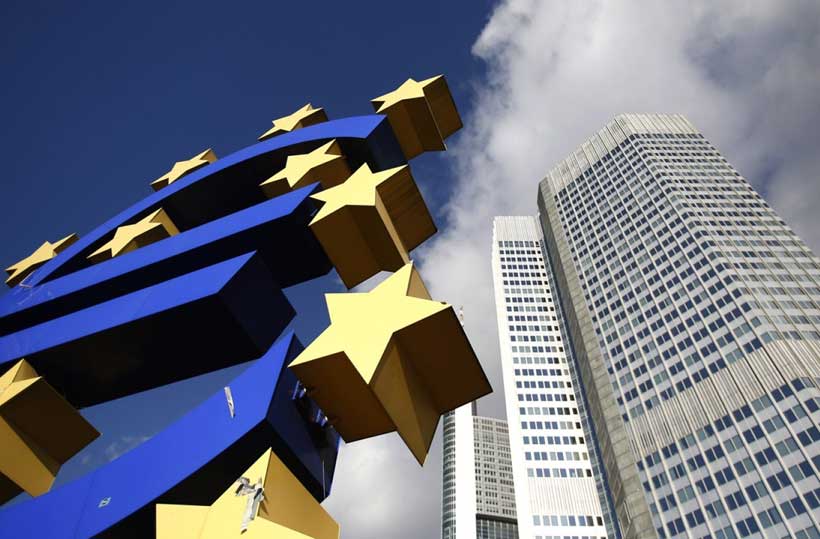 Europe's economic situation remains uncertain! The European economic crisis and austerity policies remain in place. On the other hand, there is no sign that the EU is passing through the current situation. Two conservative /Social Democrats in Europe have not been able to effectively counteract the economic crisis over the last few years.
This same issue has led to anger by European citizens from traditional European parties. Subsequently, the trend of European citizens to nationalist and extremist parties has increased in recent years.
The events that have taken place in France in recent months have led to disappointment with the eurozone leaders over the current deadlock.The most important point is that Macron was planned to assume the title of the Europe's economic leader in the short term, and that was to be after succeeding in creating and sustaining economic reforms in France and the Eurozone.
Meanwhile, European citizens expressed their satisfaction with the election of Macron as French President in 2017. They thought that the French president, while challenging austerity policies, would strengthen the components of economic growth in the European Union. Moreover, EU leaders also hoped that Macron's success in pursuing economic reforms in France would be a solid step in pushing the entire Eurozone out of the economic crisis.
In other words, in the midst of anti-Euro and extremist and far-right movements in Europe, Macron was the last hope of European authorities to "manage the economic crisis" which was raising inside the Eurozone: the hope that has soon faded away!
The main dilemma in France is quite clear!"Failing to persuade French citizens" on his economic reforms, and Macron's miscalculations about the support of French citizens for himself, were among the important factors in shaping this process. Macron had to give concessions to protesters to prevent further tensions in France.
After the country's month-long demonstrations, Macron was forced to retreat from his decision on raising the fuel price. Besides, he had no way but to make promises to the French citizens on issues such as raising the minimum wages and reducing the income tax. This had but one meaning: Macron's economic reforms came to an end. Right now, European authorities know well that Macron is incapable of regaining his initial power in France and the Eurozone by 2022 (the time for the France general elections).
Therefore, Macron has to forget the dream of EU's economic leadership until the last moments of his presence at the Elysees Palace. Of course, this is if the young French president isn't forced to resign before 2022! The European authorities and the Eurozone leaders have no alternative for Macron and his economic reforms in Europe. That's why they're so worried about the emergence of anti-EU movements in countries such as France and Germany.
For example, they are well aware that if Marin Le Pen can defeat Macron and come to power in France during the upcoming elections, then the whispers of the collapse of the Eurozone, and even the European Union, will be clearly heard, this time with a loud voice, all over the Europe.
First published in our partner Tehran Times
Economic integration: Asia and the Pacific's best response to protectionism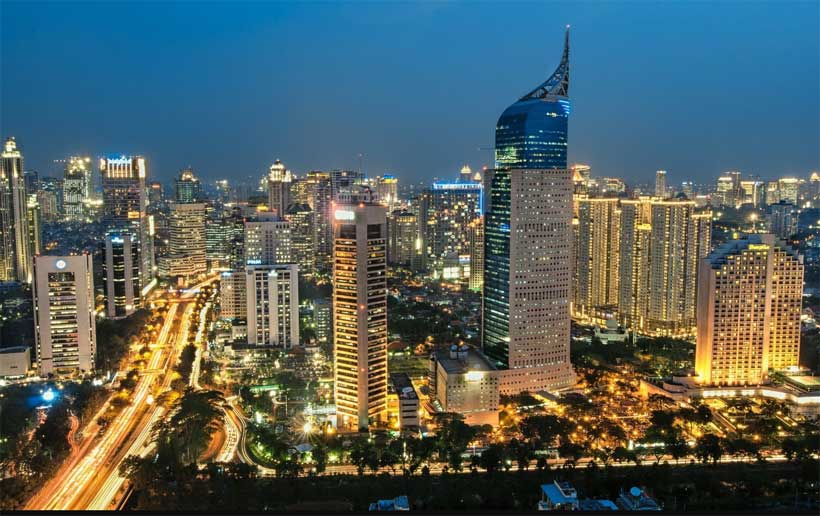 Deepening economic integration in Asia and the Pacific is a longstanding regional objective. Not an end in itself but a means of supporting the trade, investment and growth necessary to achieve the 2030 Agenda for Sustainable Development. It is a priority for all member states of the United Nations Economic and Social Commission for Asia and the Pacific (UN ESCAP). China has a valuable contribution to make so I am beginning 2019 with a visit to Beijing. One to discuss with Chinese leaders how we can strengthen our collaboration and accelerate progress.
The case for deeper integration in Asia and the Pacific is becoming increasingly apparent. Recent trade tensions highlight Asia and the Pacific's vulnerability to protectionism from major export markets. UN ESCAP analysis shows how regional supply chains are being disrupted and investor confidence shaken. Export growth is expected to slow and foreign direct investment to continue its downward trend. Millions of jobs are forecast to be lost, others will be displaced. Unskilled workers, particularly women, are likely to suffer most. Increasing seamless regional connectivity – expanding the infrastructure which underpins cross border commercial exchanges and intraregional trade – must be part of our response.
We should build on the existing Asian transport infrastructure agreements UN ESCAP maintains to further reduce regulatory constraints, costs and delays. For instance, UN ESCAP members are working to improve the efficiency of railway border crossings along the Trans-Asian Railway network. There is great potential to improve electronic information exchange between railways, harmonise customs formalities and improve freight trains' reliability. The recent international road transport agreement between the governments of China, Mongolia and the Russian Federation grants traffic rights for international road transport operations on the sections of the Asia Highway which connect their borders. We should expand it to other countries. There is also huge opportunity to develop our region's dry ports, the terminals pivotal to the efficient shipment of sea cargo to inland destinations by road or rail. A regional strategy is in place to build a network of dry ports of major international significance. UN ESCAP is looking forward to working with China to implement it.
Sustainable energy, particularly cross-border power trade, is another key plank UN ESCAP member States' connectivity agenda. Connecting electricity grids is not only important to meet demand, ensure energy access and security. It is also necessary to support the development of large-scale renewable energy power plants and the transition to cleaner energy across Asia and the Pacific. The fight against climate change in part depends on our ability to better link up our networks. ASEAN's achievements in strengthening power grids across borders is a leading example of what political commitment and technical cooperation can deliver. At the regional level UN ESCAP has brought together our region's experts to develop a regional roadmap on sustainable energy connectivity. China is currently chairing this group.
For maximum impact, transport and energy initiatives need to come in tandem with the soft infrastructure which facilitates the expansion of trade. UN ESCAP analysis ranks China among the top trade facilitation and logistics performers in our region. This expertise contributed to a major breakthrough in cross-border e-commerce development and ultimately led to a UN treaty on trade digitalisation. This has been adopted by UN ESCAP members to support the exchange of electronic trade data and documents and signed by China in 2017. Now, UN ESCAP is working to support the accession and ratification of twenty-five more countries who recognise the opportunity to minimise documentary requirements, promote transparency and increase the security of trade operations. Full implementation of cross-border paperless trade in Asia and the Pacific could reduce export costs by up to 30 percent. Regional export gains could be as has high as $250 billion.
As we look to the future and work to accelerate progress towards the 2030 Agenda's Sustainable Development Goals, economic integration must remain a priority. A strong UN-China sustainable development partnership is essential to take this agenda forward and strengthen our resilience to international trade tensions and economic uncertainty. Working with all the countries in our region, we have a unique opportunity to place sustainability considerations at the heart of our efforts and build seamless regional connectivity. That is an opportunity, which in 2019, UN ESCAP is determined to seize.UNESCAP


Closing the loop: Commission delivers on Circular Economy Action Plan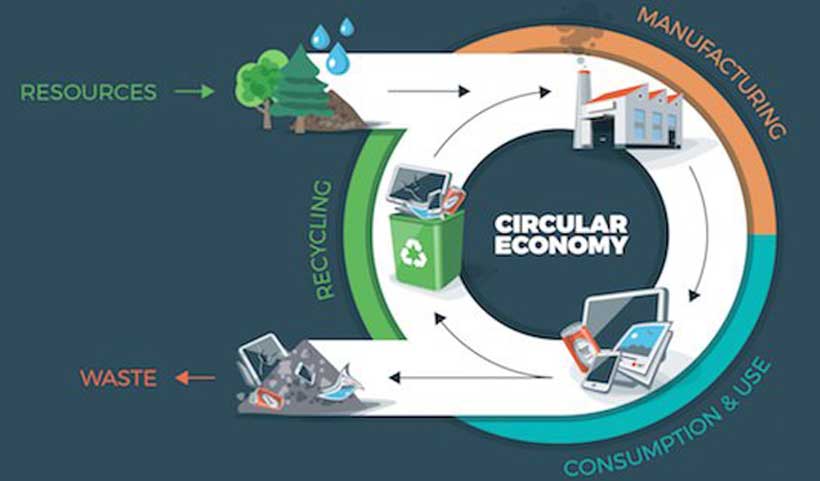 All 54 actions under the plan launched in 2015 have now been delivered or are being implemented. This will contribute to boost Europe's competitiveness, modernise its economy and industry to create jobs, protect the environment and generate sustainable growth.
The European Commission today published a comprehensive report on the implementation of the Circular Economy Action Plan it adopted in December 2015. The report presents the main results of implementing the action plan and sketches out open challenges to paving the way towards a climate-neutral, competitive circular economy where pressure on natural and freshwater resources as well as ecosystems is minimised. The findings of the report will be discussed during the annual Circular Economy Stakeholder Conference taking place in Brussels on 6 and 7 March.
First Vice-President Frans Timmermans, responsible for sustainable development, said: "Circular economy is key to putting our economy onto a sustainable path and delivering on the global Sustainable Development Goals. This report shows that Europe is leading the way as a trail blazer for the rest of the world. At the same time more remains to be done to ensure that we increase our prosperity within the limits of our planet and close the loop so that there is no waste of our precious resources."
Vice-President Jyrki Katainen, responsible for jobs, growth, investment and competitiveness, said: "This report is very encouraging. It shows that Europe is on the right track in creating investment, jobs and new businesses. The future potential for sustainable growth is huge and Europe is indeed the best place for an environmentally-friendly industry to grow. This success is the result of European stakeholders and decision-makers acting together."
Moving from a linear to a circular economy
Three years after adoption, the Circular Economy Action Plan can be considered fully completed. Its 54 actions have now been delivered or are being implemented. According to the findings of the report, implementing the Circular Economy Action Plan has accelerated the transition towards a circular economy in Europe, which in turn has helped putting the EU back on a path of job creation. In 2016, sectors relevant to the circular economy employed more than four million workers, a 6% increase compared to 2012.
Circularity has also opened up new business opportunities, given rise to new business models and developed new markets, domestically and outside the EU. In 2016, circular activities such as repair, reuse or recycling generated almost €147 billion in value added while accounting for around €17.5 billion worth of investments.
EU Strategy for Plastics
The EU Strategy for Plastics in a Circular Economy is the first EU-wide policy framework adopting a material-specific lifecycleapproach to integrate circular design, use, reuse and recycling activities into plastics value chains. The strategy sets out a clear vision with quantified objectives at EU level, so that inter alia by 2030 all plastic packaging placed on the EU market is reusable or recyclable.
To boost the market for recycled plastics, the Commission launched a voluntary pledging campaign on recycled plastics. 70 companies have already made pledges, which will increase the market for recycled plastics by at least 60% by 2025. However, there is still a gap between supply and demand for recycled plastics. To close this gap, the Commission launched the Circular Plastics Alliance of key industry stakeholders supplying and using recycled plastics.
The rules on Single-Use Plastics items and fishing gear, addressing the ten most found items on EU beaches place the EU at the forefront of the global fight against marine litter. The measures include a ban of certain single-use products made of plastic (such as straws and cutlery) when alternatives are available and of oxo-degradable plastic, and propose actions for others such as consumption reduction targets, product design requirements and Extended Producers Responsibility schemes.
Innovation and Investments
To accelerate the transition to a circular economy, it is essential to investin innovation and to provide support for adapting Europe's industrial base. Over the period 2016-2020, the Commission has stepped up efforts in both directions totalling more than €10 billion in public funding to the transition.
To stimulate further investments, the Circular Economy Finance Support Platform has produced recommendations to improve the bankability of circular economy projects, coordinate funding activities and share good practices. The platform will work with the European Investment Bank on providing financial assistance and exploiting synergies with the action plan on financing sustainable growth.
Turning Waste into Resources
Sound and efficient waste management systems are an essential building block of a circular economy. To modernise waste management systems in the Union a revised waste legislative frameworkentered into force in July 2018. This includes, among others, new ambitious recycling rates, clarified legal status of recycled materials, strengthened waste prevention and waste management measures, including for marine litter, food waste, and products containing critical raw materials.
Circular Design and Production Processes
Smart design at the beginning of a product's lifecycle is essential for ensuring circularity. With the implementation of the Ecodesign Working Plan 2016-2019, the Commission has further promoted the circular design of products, together with energy efficiency objectives. Ecodesign and Energy Labelling measures for several products now include rules on material efficiency requirements such as availability of spare parts, ease of repair, and facilitating end-of-life treatment. The Commission has also analysed, in a dedicated Staff Working Document, its policies for products, with the intention to support circular, sustainable products.
Empowering Consumers
The transition towards a more circular economy requires an active engagement of citizens in changing consumption patterns. The Product Environmental Footprint (PEF) and Organisation Environmental Footprint (OEF) methods developed by the Commission can enable companies to make environmental claims that are trustworthy and comparable and consumers to make informed choices.
Strong Stakeholder Engagement
Stakeholder engagement is vital for the transition. The systemic approach of the action plan has given public authorities, economic and social players and civil society a framework to replicate in order to foster partnerships across sectors and along value chains. The role of the Commission in speeding up the transition and leading international efforts for circularity was also recognised at the World Economic Forum 2019 where the Commission received the Circulars Award in the Public Sector Category.
Open Challenges
The circular economy is now an irreversible, global trend. Yet, much is still needed to scale up action at EU level and globally, fully close the loop and secure the competitive advantage it brings to EU businesses. Increased efforts will be needed to implement the revised waste legislation and develop markets for secondary raw materials. Also, the work started at EU level on some issues (like chemicals, the non-toxic environment, eco-labelling and eco-innovation, critical raw materials and fertilisers) needs to be accelerated if Europe wants to reap the full benefit of a transition to a circular economy.
Interaction with stakeholders suggests that some areas not yet covered by the action plan could be investigated to complete the circular agenda. Building on the example of the European Strategy for Plastics in a Circular Economy, many other sectors with high environmental impact and potential for circularity such as IT, electronics, mobility, the built environment, mining, furniture, food and drinks or textiles could benefit from a similar holistic approach to become more circular.
Background
In 2015, the Commission adopted an ambitious new Circular Economy Action Plan to stimulate Europe's transition towards a circular economy, which would boost global competitiveness, foster sustainable economic growth and generate new jobs. It was foreseen that the proposed actions would contribute to "closing the loop" of product lifecycles through greater recycling and re-use, and bring benefits for both the environment and the economy. The plans would help extract the maximum value and use from all raw materials, products and waste, fostering energy savings and reducing greenhouse gas emissions and would be supported financially by ESIF funding, Horizon 2020, the EU structural funds and investments in the circular economy at national level.