Is Scientific Knowledge Grounded in Faith?
"The act of faith consists essentially in knowledge and there we find its formal and specific perfection." -Thomas Aquinas
Beginning with the Cartesian rationalistic, dualistic paradigm of perceiving reality there is within Western Civilization an unfortunate tendency to see science and religion in adversary relationship to each other, but that is a false dichotomy. It is basically false because the two phenomena have a common origin. I would submit that the inability to discern a common origin has done irreparable intellectual damage to Western culture and, in as much as its thinking and praxis have spread globally.
If Thomas Aquinas has taught us anything, it is the notion that faith is the very mode of rationality adopted by reason in its fidelity to what it seeks to understand. This is to say that faith and not "clear and distinct ideas" is the most basic form of knowledge in which rational inquiry may be grounded. Vico too never tires of reminding us that before there can be a reflective philosophical knowledge, there is an informal kind of knowledge directly grounded in experience and the senses and formed through the adaptation of the mind to the nature of things.
Our most basic beliefs will arise during this primordial phenomenological, as well as chronological, process. Admittedly this may appear strange to a culture steeped in materialistic empiricism and scientific positivism, but the notion that knowledge is grounded in faith has always been an intrinsic part of the genuine Judeo-Christian tradition.
A philosopher of the stature of Kant and, closer to us, a scientist of the stature of Einstein, were acutely aware that behind scientific activity there is an intuitive faith in the significant nature and meaning of things in the universe. Aquinas for one surely grasped that human rationality stands or falls at the service of faith in reason, or better, faith in truth. Einstein too was aware that without ultimate beliefs, which are by their nature unverifiable, science cannot exist; that those beliefs rather than a formal rationalistic reasoning process, advance knowledge and understanding through the human mind's fundamental commitment to reality.
To briefly elaborate on this issue let us take a look at Thomas Kuhn's philosophy of science. Perhaps more than any other modern scholar Kuhn has gone a long way in convincing the open-minded members of the scientific community that science is nothing but an affirmation of our basic beliefs. In his classical The Structure of Scientific Revolutions (University of Chicago Press, 1962), Kuhn points out that the ultimate beliefs of a scientist exercise a directive function in the way we formulate questions, interpret observations and weighs the evidence; that within a Cartesian paradigm of reality the writing of a history of science will invariably end up with the setting up of a false dichotomy between science and religion.
This notion of science as underpinned by basic beliefs was ridiculed and even caricaturized by some prominent scientists when Kuhn published it. It is still being fought forty years later, but one can confidently predict that, as ideas go, following the natural trajectory of all radically new ideas, it will eventually be accepted and become integral part of a new paradigm.
The dilemma is that after three hundred years of "enlightened" rationalism we, as a civilization, have almost run out of time. In 1992, five hundred years after Columbus' discovery of a new continent, we seem to be at the crossroads in Western Civilization, lost in a vast see surrounding the small island of scientific knowledge, much as Columbus was lost in the Atlantic in 1492.
It is indeed intriguing to follow the controversy among cultural anthropologists regarding Columbus' legacy. Certainly today Columbus does not look as good as he looked in 1882. What happened meanwhile? Could it be that Columbus has in fact always been projected as the archetype of Western man's penchant for spreading his alleged superior civilization to the rest of the globe; a sort of duty called "the white man's burden"?
A civilization this that only one hundred years ago celebrated Columbus' discovery for two whole years, to then go on to proclaim technology and its push-button solutions as the key to its superiority over other cultures and civilizations. It now finds itself responsible for a polluted earth, a brutal history of exploitation and colonization, a less than secure political milieu, the threat of nuclear weapons still hanging over it despite the demise of the "Evil Empire," the executions of a variety of genocidal holocausts, two devastating World Wars, not to speak of the other fifty or so minor conflicts, the so called ethnic conflicts going on even in Europe's Balkans, an economically exhausting Cold War, two thirds of its former colonial world at the margins of economic prosperity, and close to two million dollars a minute spend on arms while two children die of malnutrition within the same time. This is hardly the Utopia envisioned by the scientists of 1892.
That Utopia was perhaps no longer feasible even in 1892 when the new inhabitants of this continent had already exhibited little desire to prepare for the coming global village by learning some valuable lessons on ecology and social justice from Native Americans. To the contrary, in 1892 America's propensity was for Jack London's brand of social Darwinism; a philosophy more consonant with unbridled capitalism and still very much alive today when Ayn Rand has returned with a vengeance.
This rather nightmarish scenario is the direct brain-child of nineteenth century scientists insisting all along that scientific theories and ultimately technology itself are value-free, convenient arrangements of operational "clear and distinct" ideas for purely pragmatic ends with no bearing on Being. It is that kind of mind-set which, when it operates in the world, reduces it to relations of ideas with one another while eliminating the very ground upon which ultimate beliefs arise.
To become more cognizant of this malignant cultural phenomenon, it would suffice to open any of the history texts written in the last one hundred years or so. If ultimate beliefs are even mentioned there, they are usually regarded as nothing more than arbitrary personal manifestations to be discarded in the name of "objectivity" and scientific detachment. That this intellectual stance may itself be a belief system, a paradigm, a myth of reality if you will, is never contemplated because this mind-set is capable of doubting everything except itself.
Indeed the Enlightenment remains to be enlightened about itself. Vico's insight consists in perceiving that within such a paradigm, conceiving of abstract rational operations as somehow cognitively superior to other intellectual operations of the human mind, the origins of Man's culture cannot possibly be recaptured. He also intuited that the inability to recapture our origins will doom us to the vision of a less than humane future wherein Man ends up conceiving of himself as nothing more than a mechanically complicated, soulless, and mindless machine. Vico calls the phenomenon "the barbarism of the intellect."
Some of the latest movies on war exhibit this dehumanizing process. In them violence has no face, suffering has no purpose and ethical considerations have no place. Homer's Iliad they are not. Efficiency and effectiveness is the name of the game in those movies; nothing less than a prescription for insanity. In his book Orthodoxy, G.K. Chesterton points out that poets rarely if ever go mad, but chess players (to which I would add military and political strategists) quite often do. He further points out that of all the English poets only Cowper went mad, and that was not because of his imagination but because of his logic of predestination.
The discovery of Vico in our modern age is providential and due to the fact that there is a great need for an integrative scientific approach, capable of bypassing the object/subject dichotomy of a rationalistic materialistic and mechanistic approach to reality, to take its cue from the fundamental relations of the mind to the nature of the world around us. This requires nothing less than a profound synthesis of human thought, the kind of synthesis Vico advocated to his contemporaries as an antidote to the dehumanization of a purely casual account of everything in the universe devoid of a human consciousness.
In this regard the reader should consult Roger Penrose's The Emperor's New Mind: Concerning Computers, Minds and the Laws of Physics (Oxford University Press, 1989), or William Barrett's Death of the Soul: From Descartes to the Computer. Those two scholars point out that by concentrating exclusively on mechanistic logico-casual connections; the Cartesian paradigm has deprived Man of the rational ground for his convictions and actions. The end result is scientific activity devoid of responsible ethical judgments and decisions.
The moral relativism of our society points to the above mentioned disaster. Many today have opinions (supposedly all valid as any other), precious few have convictions and principles to which they are willing to commit themselves, even die for. That sorry ethical outcome ought to have been apparent the moment Descartes took away from human knowledge the ground of ultimate beliefs, thus discounting the fundamental relationship between thought and being, understanding and reality; notions that any science, in as much as it is made by Man's mind, should always presuppose.
In education this leads to the privileging of the means over and above the authentic goals of education, the emphasizing of the "real" over and above the "ideal," the ignoring of the ethical-spiritual component of man's life, the prostituting of education to mere training for successful manipulation of the "real."
A rock bottom belief of modern science is that the visible and the tangible have primacy, i.e., are more real than the invisible and the intangible. This is a premise never openly stated but pervading the scientific world which seeks the quantifiable, what can be materially observed while questioning the very existence of the invisible and the intangible. Invariably, it ends up with a purely casual interpretation of human existence devoid of the concept of human freedom. It is all deterministic.
To the medieval mind this view of reality would have appeared quite squalid, especially if one considers that even in the material realm some 90% of matter is invisible to the naked eye and even to the telescope. So it appears that any fair minded scientist has to acknowledge that his standard "scientific" approach is no longer viable after the discovery of the metrical field which is invisible and yet controls all the observable objects in our experience. He would also have to admit that science operates within a hierarchy of levels of meaning and explanations which are open upward but not reducible downward. The organismic relations of living beings, while presupposing the laws of physics and chemistry, are not explainable in terms of these laws. In other words, the higher we go up the scale of levels, the richer the meaning we seem to encounter. The paradox is this: the medieval view was much more "realistic."
Atoms in motion hardly explain the varied complex meaning of one's humanity. Humans reading books in a library must appear pretty incomprehensible from a dog's viewpoint of reality or perhaps to a barbarian who has no inkling of what reading and writing are all about. Indeed, all meaning in science is to be discerned in higher levels of reality and it is not reducible to the laws controlling the ultimate particulars of the universe. Human beings, in as much as they are inherently free, cannot be explained but only understood.
Once this fundamental notion of ultimate beliefs as the foundation of science is accepted, a reverse of the customary Cartesian paradigm begins to occur and we begin to acknowledge, with the medieval mind, that in fact what is most tangible (the substratum) in the universe has least meaning and that moreover the tangible cannot be identified with the real. On the contrary, the deeper the reality of a thing, the less tangible it seems to be. If the substratum is our ultimate reality, then all things are pretty much meaningless. Aquinas was correct: angels are higher beings because they are less tangible in what the scholastics call the chain of being. It appears that the more meaningful the reality, the more spiritual.
That is not to imply that we need to understand angels before the scope of Western scientific development undergoes a transformation. All we need to do is understand Vico. One of his most significant insights, ultimately derived from the Judeo-Christian tradition, is that there is only one creative Source of order and rationality in the universe. That order in turn is creative of the contingent order of nature and our own understanding of it.
As John was inspired to render it: "In the beginning was the Word." In the interrelation of creation and incarnation within time and space lies the ultimate ground of order. In more traditional Christian thought the self is to be understood only in terms of its relation to God. It is created by God (creation), alienated from him (original sin), visited by him (incarnation), called to spiritual health by him (redemption), destined to be in communion with him forever (resurrection).
Indeed, this is Immanuel, the God who enters into history with us, and therefore to know God is to also know this history with us. Conversely, to detach humanity from the relation to its ultimate underpinning is to miss the very purpose of human existence. And since God cannot be demonstrated empirically or scientifically, man's worth, his intrinsic dignity, cannot be demonstrated empirically either. All we can do is believe in humanity, just as one believes in God who sustains human nature. Only thus one may hope to reach the very essence of humanity: human personhood. Human personhood and dignity, freedom itself, cannot be proven scientifically (since science functions with deterministic necessary laws) but it can be intuited and one can live by such an intuition.
It is unfortunately true that religion and science, since the Enlightenment have been presented as estranged from each other, but they are now beginning to come around full circle to their common origin where they can meet again as Vico aptly described some three hundred years ago. For as Eliot best rendered it: "The end of all our exploring/will be to arrive where we started/and know the place for the first time."
Hajj In The Age Of Coronavirus
The Hajj pilgrimage is one of the pillars of Islam, required of those who are able and have the financial capacity. Eid al Adha celebrations follow Hajj and this year Eid fell on July 31. It is the second of the two major holidays for Muslims and is often called the festival of sacrifice.
Families purchase an animal usually a goat or sheep for the ritual. The meat is shared with family and friends but mostly distributed to the poor. There is a strong undercurrent of social welfare in Islam placing a burden on the haves to look after the needs of the have-nots.
This year the coronavirus has caused havoc with the Hajj economy. It's roots go deep. Mecca was always a city of pilgrimage possessing as it did the idols of pre-Islamic gods. Traders and merchants were wary of Islam which was notably severe on idolatry. Needless to say, the Hajj soon placated their fears.
Now for the first time in its history, the coronavirus has done what wars could not: it has restricted Hajj. Saudi Arabia has closed its borders to Hajj pilgrims. Even residents have had to fill application forms from which about 10,000 have been selected. Compare the figure to the two million usual Hajj pilgrims and one gets an extent of the loss for organizers, accommodation and transportation providers (for the Hajj is a peripatetic ritual), etc. The loss to Mecca and Medina is estimated at around $10 billion. A sizable hit and when added with other ravages of the coronavirus yields a rough estimate of a 4 percent contraction in the Saudi economy.
Among the worst hit are the travel firms in the pilgrims' own countries. Many of these companies specialize in Hajj travel earning in a couple of months enough to sustain them and their workers for the year. For them, the future looks bleak. It's tough also for the sheep and cattle farmers in surrounding countries as far away as Kenya. They raise livestock to export for sacrifice at Eid al Adha but absent demand prices have crashed.
If Eid prayers were a jam-packed, shoulder to shoulder event, no longer in the age of social distancing. And somehow the ritual of stoning the devil (the three pillars at Mina) seems to lose its impact under a greatly diminished quantity of stones from thinned out throwers.
Well, such has been this year's pilgrimage. A socially distanced Hajj that included in addition to the stoning a socially distanced circuiting of the Kaaba in the Grand mosque — absent of course the energy and emotion crowds spontaneously generate.
Hajj and its Eid are over, sanitized and played safe by Saudi Arabia. And cold, scientific rationality ruled. Is there a lesson there somewhere?
Forced Conversions in Pakistan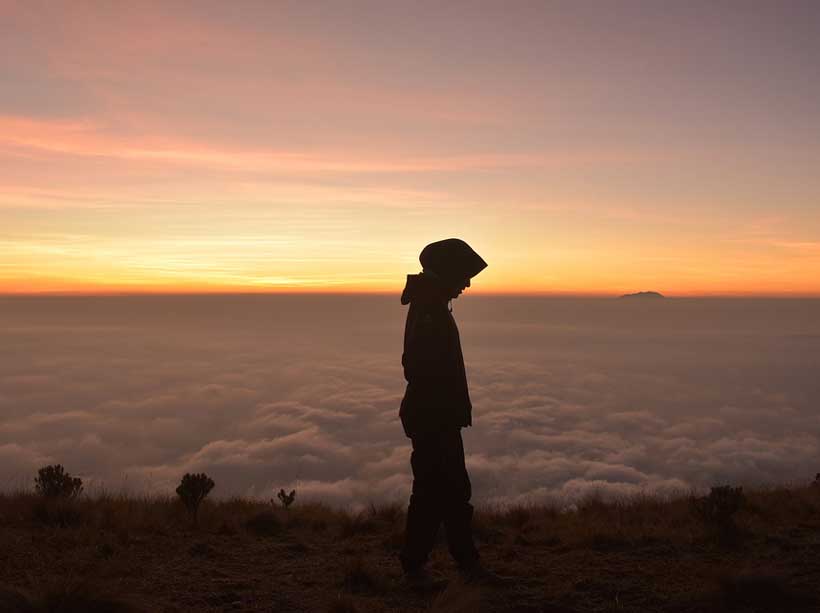 Pakistan has failed to comply with its international obligations to protect non-Muslim girls from exploitation by powerful groups and criminal elements – forced conversions are a norm in the Islamic state. Even worse is the psychological impact on families of minorities who worry when their daughters venture out, and the culture of intolerance that is promoted when leaders like Mian Mithu celebrate another 'forceful conversion' and marriage as a victory for the Muslim faith in the local community. It sends an awful message to our most vulnerable people — that their girls are not safe.
Statistics in this regard are alarming. A 2014 report by the Movement for Solidarity and Peace (MSP) says about 1,000 women in Pakistan are forcibly converted to Islam every year. According to Amarnath Motumal, the vice-chairperson of the Human Rights Commission of Pakistan, every month, an estimated 20 or more Hindu girls are abducted and converted. However, exact figures are impossible to gather. In 2014 alone, 265 legal cases of forced conversion were reported mostly involving Hindu girls. According to the National Commission of Justice and Peace and the Pakistan Hindu Council (PHC), around 1000 Christian and Hindu minority women are converted to Islam and then forcibly married off to their abductors or rapists. This practice is being reported increasingly in the districts of Tharparkar, Umerkot, and Mirpur Khas in Sindh.
To some of us these maybe just stories and incidents, however its disturbing that our country has failed to protect minorities. It's the tragedy of our society that the media is not free. It is in the strong shackles of the influential people in our country, and when such incidents occur, media only highlight it for a few days and then it all goes in vain. To us, these are just statistics, but in reality, these are the number of families who faced these bummers.
From the distressing story of Reena and Raveena to the heart-rending story of 18-year-old Radha Hindu community was never granted justice, they are never satisfied with the rulings of the court. Forced conversions of young girls is an emotive issue in the Hindu community of Sindh. Those accused claim that young love is being misrepresented by the community, the media and activists. But those who know the whole truth often do not speak.
These are not just "forceful conversions" by the ordinary people, but it's proper propaganda by the influential people of that region. Mian Mithu, a former PPP member of the National Assembly, is infamous for his involvement in cases of alleged forced conversions. In 2015, when Imran Khan asked MianMithu to join (PTI), the PTI chairman faced so much backlash from the Hindu community that he had to distance himself from the pir.
The PPP had earlier denied MianMithu a ticket when he first came under the spotlight in 2012 because of accusations of forcefully converting a Hindu girl, Rinkle Kumari. He is the pir of the shrine Bharchundi Sharif. However, Mianmitthu turned down all the allegations and said, "In the past 200 years, not a single Hindu has been converted to Islam forcibly," he claimed. "All those men, women, girls and boys, whether they belong to the Hindu community or any other community, come to us to change their religion out of their own choice. They are not forced to convert."
But if we notice the head of the communities who are facing these condemnable threats reject Mian's statements, and they are convinced that everything they are facing is due to these influential people. Makheja mukhiya of Hindu community stated, "Once a girl is raped; she is blackmailed into giving whatever statement they want to be recorded in the court." Supposedly speaking from his own experience of handling dozens of such cases. He questioned why it is Hindu girls alone who are so eager to change their religion and elope. Why aren't Hindu boys, who enjoy more social independence than the girls, doing the same?
Makheja, who himself comes from a wealthy upper-caste Hindu family, says that the most unfortunate thing is that their community is being pushed around and cornered although they have lived in Sindh for generations.
The statement of Ameet Kumar who is a social rights activist and mukhiya (chief) of the local Hindu community in Daharki, aches one's heart: "When a mother gives birth to a daughter in our community, we feel fear."
The government took the steps, but no pragmatic change has come.
On October 10, 2019, Huma Masih, a 14-year-old girl, was forcibly abducted from her home by Abdul Jabbar, a Muslim man who then compelled her to convert to Islam under duress before marrying her. Either these steps were not concrete, or it lacked implementation or the steps were against the mafia, and influential people and the government failed to make them accountable.
Finally, it may be concluded that social and economic disparities are stark. It is a particularly inegalitarian society, where a few individuals enjoy a privileged status and the impunity that goes with it. In contrast, others have to struggle for even their fundamental rights to be recognized. There is an extreme proselytizing zeal among the local clergy to bring non-Muslims into the fold of the dominant faith. To convert someone is perceived as a pious deed that will bring rewards in the hereafter, no matter the method employed to execute the conversion. Clerics like MianMitho from Ghotki and Ayub Jan Sarhandi from Samaro, to name a few, have become veritable symbols of conversion in Sindh.
Relentless Debate on Forced Conversions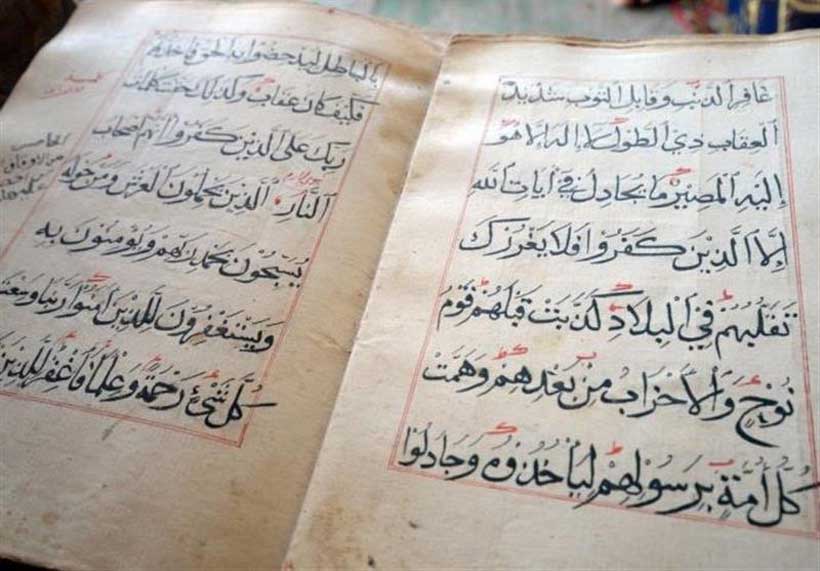 Forced conversion is the illegal conversion of a person from one religion to another religion in duress, force, threat and without free consent. The victims of the forced conversion, are mostly the low-caste Hindu girls, are abducted, then trapped in love and then got married with the Muslim men in the seminaries / Madrassas.
The relentless debate on the forced conversions has been in the limelight throughout the Country across the decades. The forced Conversion bill was placed in 2016 and sadly it was effectively blocked by the mobilization of the Islamist groups and parties. A group of Ulema, including the Council of Islamic Ideology (CII) met with Dr. Abdul Qayyum Soomro, the chief minister's special assistant on religious affairs, on December 5th 2016, and termed the bill against the basic principles of Islam. 7 Religious parties in Karachi launched a campaign against the bill in order to pressurize the Sindh government into repealing it. The JI argued that there could be no age limit on people converting to Islam. Maulana Tahir Ashrafi, of the Council of Islamic Ideology (CII), opposed the idea of age limits on conversions. Religious Parties threatened to lay siege to the Sindh Assembly if the legislature did not repeal the bill. JI leader Advocate Asadullah Bhutto claimed that there had not been a single case of a forced conversion in Sindh. When the chief of JI, Sirajul Haq, called PPP co chairperson Asif Ali Zardari the PPP-led government quickly announced that it would make amendments to the law.
The case study of the two Hindu sisters Reena and ravina meghwar underage girls from Ghotki district of the Sindh were illegally converted and enticed by two Muslim men who were already married and had children. Those underage girls after their conversion into Islam, they are prevented to meet their families once they get married with the Muslim men.
This case has depicted the illegal conversions discriminate the laws protecting their rights like Pakistan is a signatory to the Universal Declaration of Human Rights which states that the right to freedom of religion includes the right to change one's religion and that no one shall be subject to coercion to change their religion. The Hindu Marriages Act was passed in 2017 to regulate their marriages but they could not avail benefit from that act and its implementation is zero. Many of the Hindu conversions violate Sections 3 and 4 of the Sindh Child Marriages Restraint Act 2013, which sets 18 years as the minimum marriage age.
Every year 1000 girls are converted into Islam forcibly as per the report of South-Asia Partnership, Aurat Foundation and Human Rights Commission of Pakistan. The hotspots for these conversions are Thar, Umarkot, Ghotki and Jacobabad where these so called conversions take place in large amount. People Convert due to their financial conditions It identified the landlords, extremists and weak local courts are working together to perpetuate this menace rather than defeating the discrimination against the minority groups.
Haris Khalique the writer and General Secretary of the Human Rights Commission of Pakistan postulated the scenario these conversions transpire the economic deprivation and patriarchy. Most of these girls come from the scheduled caste and the men they marry are financially better off and that become power dynamic.
Ironically, Pakistan is signatory to the international covenant on Civil and Political Rights and has ratified the (CEDAW) convention on elimination of discrimination against women which clearly envisages that women can enter into marriage with their free consent, but the present scenario in Pakistan shows the ugly side of the picture.
On the whole, the Government has to lay an embargo on the proselytization by approving the bill and implement it widely across the country so that the individuals from the minority and scheduled castes feel secure at their places. Besides, the government has to end this limitless debate of forced conversions by ensuring the equal rights to the religious minorities according to Constitution of Pakistan 1973.