Is Scientific Knowledge Grounded in Faith?
"The act of faith consists essentially in knowledge and there we find its formal and specific perfection." -Thomas Aquinas
Beginning with the Cartesian rationalistic, dualistic paradigm of perceiving reality there is within Western Civilization an unfortunate tendency to see science and religion in adversary relationship to each other, but that is a false dichotomy. It is basically false because the two phenomena have a common origin. I would submit that the inability to discern a common origin has done irreparable intellectual damage to Western culture and, in as much as its thinking and praxis have spread globally.
If Thomas Aquinas has taught us anything, it is the notion that faith is the very mode of rationality adopted by reason in its fidelity to what it seeks to understand. This is to say that faith and not "clear and distinct ideas" is the most basic form of knowledge in which rational inquiry may be grounded. Vico too never tires of reminding us that before there can be a reflective philosophical knowledge, there is an informal kind of knowledge directly grounded in experience and the senses and formed through the adaptation of the mind to the nature of things.
Our most basic beliefs will arise during this primordial phenomenological, as well as chronological, process. Admittedly this may appear strange to a culture steeped in materialistic empiricism and scientific positivism, but the notion that knowledge is grounded in faith has always been an intrinsic part of the genuine Judeo-Christian tradition.
A philosopher of the stature of Kant and, closer to us, a scientist of the stature of Einstein, were acutely aware that behind scientific activity there is an intuitive faith in the significant nature and meaning of things in the universe. Aquinas for one surely grasped that human rationality stands or falls at the service of faith in reason, or better, faith in truth. Einstein too was aware that without ultimate beliefs, which are by their nature unverifiable, science cannot exist; that those beliefs rather than a formal rationalistic reasoning process, advance knowledge and understanding through the human mind's fundamental commitment to reality.
To briefly elaborate on this issue let us take a look at Thomas Kuhn's philosophy of science. Perhaps more than any other modern scholar Kuhn has gone a long way in convincing the open-minded members of the scientific community that science is nothing but an affirmation of our basic beliefs. In his classical The Structure of Scientific Revolutions (University of Chicago Press, 1962), Kuhn points out that the ultimate beliefs of a scientist exercise a directive function in the way we formulate questions, interpret observations and weighs the evidence; that within a Cartesian paradigm of reality the writing of a history of science will invariably end up with the setting up of a false dichotomy between science and religion.
This notion of science as underpinned by basic beliefs was ridiculed and even caricaturized by some prominent scientists when Kuhn published it. It is still being fought forty years later, but one can confidently predict that, as ideas go, following the natural trajectory of all radically new ideas, it will eventually be accepted and become integral part of a new paradigm.
The dilemma is that after three hundred years of "enlightened" rationalism we, as a civilization, have almost run out of time. In 1992, five hundred years after Columbus' discovery of a new continent, we seem to be at the crossroads in Western Civilization, lost in a vast see surrounding the small island of scientific knowledge, much as Columbus was lost in the Atlantic in 1492.
It is indeed intriguing to follow the controversy among cultural anthropologists regarding Columbus' legacy. Certainly today Columbus does not look as good as he looked in 1882. What happened meanwhile? Could it be that Columbus has in fact always been projected as the archetype of Western man's penchant for spreading his alleged superior civilization to the rest of the globe; a sort of duty called "the white man's burden"?
A civilization this that only one hundred years ago celebrated Columbus' discovery for two whole years, to then go on to proclaim technology and its push-button solutions as the key to its superiority over other cultures and civilizations. It now finds itself responsible for a polluted earth, a brutal history of exploitation and colonization, a less than secure political milieu, the threat of nuclear weapons still hanging over it despite the demise of the "Evil Empire," the executions of a variety of genocidal holocausts, two devastating World Wars, not to speak of the other fifty or so minor conflicts, the so called ethnic conflicts going on even in Europe's Balkans, an economically exhausting Cold War, two thirds of its former colonial world at the margins of economic prosperity, and close to two million dollars a minute spend on arms while two children die of malnutrition within the same time. This is hardly the Utopia envisioned by the scientists of 1892.
That Utopia was perhaps no longer feasible even in 1892 when the new inhabitants of this continent had already exhibited little desire to prepare for the coming global village by learning some valuable lessons on ecology and social justice from Native Americans. To the contrary, in 1892 America's propensity was for Jack London's brand of social Darwinism; a philosophy more consonant with unbridled capitalism and still very much alive today when Ayn Rand has returned with a vengeance.
This rather nightmarish scenario is the direct brain-child of nineteenth century scientists insisting all along that scientific theories and ultimately technology itself are value-free, convenient arrangements of operational "clear and distinct" ideas for purely pragmatic ends with no bearing on Being. It is that kind of mind-set which, when it operates in the world, reduces it to relations of ideas with one another while eliminating the very ground upon which ultimate beliefs arise.
To become more cognizant of this malignant cultural phenomenon, it would suffice to open any of the history texts written in the last one hundred years or so. If ultimate beliefs are even mentioned there, they are usually regarded as nothing more than arbitrary personal manifestations to be discarded in the name of "objectivity" and scientific detachment. That this intellectual stance may itself be a belief system, a paradigm, a myth of reality if you will, is never contemplated because this mind-set is capable of doubting everything except itself.
Indeed the Enlightenment remains to be enlightened about itself. Vico's insight consists in perceiving that within such a paradigm, conceiving of abstract rational operations as somehow cognitively superior to other intellectual operations of the human mind, the origins of Man's culture cannot possibly be recaptured. He also intuited that the inability to recapture our origins will doom us to the vision of a less than humane future wherein Man ends up conceiving of himself as nothing more than a mechanically complicated, soulless, and mindless machine. Vico calls the phenomenon "the barbarism of the intellect."
Some of the latest movies on war exhibit this dehumanizing process. In them violence has no face, suffering has no purpose and ethical considerations have no place. Homer's Iliad they are not. Efficiency and effectiveness is the name of the game in those movies; nothing less than a prescription for insanity. In his book Orthodoxy, G.K. Chesterton points out that poets rarely if ever go mad, but chess players (to which I would add military and political strategists) quite often do. He further points out that of all the English poets only Cowper went mad, and that was not because of his imagination but because of his logic of predestination.
The discovery of Vico in our modern age is providential and due to the fact that there is a great need for an integrative scientific approach, capable of bypassing the object/subject dichotomy of a rationalistic materialistic and mechanistic approach to reality, to take its cue from the fundamental relations of the mind to the nature of the world around us. This requires nothing less than a profound synthesis of human thought, the kind of synthesis Vico advocated to his contemporaries as an antidote to the dehumanization of a purely casual account of everything in the universe devoid of a human consciousness.
In this regard the reader should consult Roger Penrose's The Emperor's New Mind: Concerning Computers, Minds and the Laws of Physics (Oxford University Press, 1989), or William Barrett's Death of the Soul: From Descartes to the Computer. Those two scholars point out that by concentrating exclusively on mechanistic logico-casual connections; the Cartesian paradigm has deprived Man of the rational ground for his convictions and actions. The end result is scientific activity devoid of responsible ethical judgments and decisions.
The moral relativism of our society points to the above mentioned disaster. Many today have opinions (supposedly all valid as any other), precious few have convictions and principles to which they are willing to commit themselves, even die for. That sorry ethical outcome ought to have been apparent the moment Descartes took away from human knowledge the ground of ultimate beliefs, thus discounting the fundamental relationship between thought and being, understanding and reality; notions that any science, in as much as it is made by Man's mind, should always presuppose.
In education this leads to the privileging of the means over and above the authentic goals of education, the emphasizing of the "real" over and above the "ideal," the ignoring of the ethical-spiritual component of man's life, the prostituting of education to mere training for successful manipulation of the "real."
A rock bottom belief of modern science is that the visible and the tangible have primacy, i.e., are more real than the invisible and the intangible. This is a premise never openly stated but pervading the scientific world which seeks the quantifiable, what can be materially observed while questioning the very existence of the invisible and the intangible. Invariably, it ends up with a purely casual interpretation of human existence devoid of the concept of human freedom. It is all deterministic.
To the medieval mind this view of reality would have appeared quite squalid, especially if one considers that even in the material realm some 90% of matter is invisible to the naked eye and even to the telescope. So it appears that any fair minded scientist has to acknowledge that his standard "scientific" approach is no longer viable after the discovery of the metrical field which is invisible and yet controls all the observable objects in our experience. He would also have to admit that science operates within a hierarchy of levels of meaning and explanations which are open upward but not reducible downward. The organismic relations of living beings, while presupposing the laws of physics and chemistry, are not explainable in terms of these laws. In other words, the higher we go up the scale of levels, the richer the meaning we seem to encounter. The paradox is this: the medieval view was much more "realistic."
Atoms in motion hardly explain the varied complex meaning of one's humanity. Humans reading books in a library must appear pretty incomprehensible from a dog's viewpoint of reality or perhaps to a barbarian who has no inkling of what reading and writing are all about. Indeed, all meaning in science is to be discerned in higher levels of reality and it is not reducible to the laws controlling the ultimate particulars of the universe. Human beings, in as much as they are inherently free, cannot be explained but only understood.
Once this fundamental notion of ultimate beliefs as the foundation of science is accepted, a reverse of the customary Cartesian paradigm begins to occur and we begin to acknowledge, with the medieval mind, that in fact what is most tangible (the substratum) in the universe has least meaning and that moreover the tangible cannot be identified with the real. On the contrary, the deeper the reality of a thing, the less tangible it seems to be. If the substratum is our ultimate reality, then all things are pretty much meaningless. Aquinas was correct: angels are higher beings because they are less tangible in what the scholastics call the chain of being. It appears that the more meaningful the reality, the more spiritual.
That is not to imply that we need to understand angels before the scope of Western scientific development undergoes a transformation. All we need to do is understand Vico. One of his most significant insights, ultimately derived from the Judeo-Christian tradition, is that there is only one creative Source of order and rationality in the universe. That order in turn is creative of the contingent order of nature and our own understanding of it.
As John was inspired to render it: "In the beginning was the Word." In the interrelation of creation and incarnation within time and space lies the ultimate ground of order. In more traditional Christian thought the self is to be understood only in terms of its relation to God. It is created by God (creation), alienated from him (original sin), visited by him (incarnation), called to spiritual health by him (redemption), destined to be in communion with him forever (resurrection).
Indeed, this is Immanuel, the God who enters into history with us, and therefore to know God is to also know this history with us. Conversely, to detach humanity from the relation to its ultimate underpinning is to miss the very purpose of human existence. And since God cannot be demonstrated empirically or scientifically, man's worth, his intrinsic dignity, cannot be demonstrated empirically either. All we can do is believe in humanity, just as one believes in God who sustains human nature. Only thus one may hope to reach the very essence of humanity: human personhood. Human personhood and dignity, freedom itself, cannot be proven scientifically (since science functions with deterministic necessary laws) but it can be intuited and one can live by such an intuition.
It is unfortunately true that religion and science, since the Enlightenment have been presented as estranged from each other, but they are now beginning to come around full circle to their common origin where they can meet again as Vico aptly described some three hundred years ago. For as Eliot best rendered it: "The end of all our exploring/will be to arrive where we started/and know the place for the first time."
Pulling back from the brink
The family of nations is balancing on the edge of an abyss as mushrooming religious and ethnic intolerance becomes the norm.
Western as well as non-Western societies have helped paved the road towards the abyss: the West by abandoning the post-World War Two principle of 'Never Again' and the non-Western world by never embracing it and failing to adopt the principle of 'forgive but don't forget.'
Exasperating matters is the fact that the United States and Europe look at individual crises rather than a threatening pattern of developments. In doing so, they fail to recognise the structural problems that challenge Western values of democracy, tolerance, and pluralism.
Citing a litany of crises and tensions in Central and Eastern Europe, Balkan scholar Damir Marusic warns that "the whole edifice feels rickety. It feels like the order we have all taken for granted since the end of the Cold War is badly decaying, and has gotten so fragile that it might well shatter soon… We notice individual problems, but we don't see how it adds up, nor how we got here… We are still, in some strange way, operating as if things are more or less fine—yes, adjustments must be made, but our world is durable and sound."
Mr. Marusic argues that the rot in the system has been exasperated by the troubled US wars in Iraq and Afghanistan in the wake of the 9/11 Al-Qaeda attacks on New York and Washington. "As the final collapse of the Afghanistan project earlier this year proved, the whole optimistic premise of nation- and order-building upon which the EU project is ultimately premised was also undermined by America's failures," Mr. Marusic said.
Geopolitical battles are being fought on the backs of innocent and desperate people. They fuel tensions and threaten stability in Central and Eastern Europe and spark humanitarian catastrophe in Yemen and Afghanistan. An ethnic and religious divide characterises the tens of thousands of Middle Eastern migrants ferried by Belarus with Russian support to the Polish border. Ten British soldiers have been dispatched to the border to help Poland with fencing.
The exploitation of deep-seated religious and ethnic hostility drove Bosnian Serb leader Milorad Dodik to threaten to withdraw Serb troops from the army of Bosnia Herzegovina and create a separate Serb force. Bosnia Herzegovina was created as a federation at the end of the Bosnian war in the 1990s with Muslim, Serb and Croatian entities that enjoyed autonomy. The federation retained control of the military, top echelons of the judiciary, and tax collection. Mr. Dodik has said that the Bosnian Serb parliament would also, in what would amount to de facto secession, establish a separate Serb judiciary, and tax administration.
The writing is on the wall across the globe from the United States and Europe to Afghanistan and China.
Islamophobia and anti-Semitism have become mainstream. Hindu-Muslims tensions spill across South Asian borders. Sunni Muslims persecute their Shiite brethren in Afghanistan, risking clashes between the Taliban and Iran. The Christian minority in the cradle of Abrahamic faiths has been decimated.
Men like former Israeli Prime Minister Binyamin Netanyahu and Republican Jews in the United States have joined thinly veiled anti-Semitic attacks on liberal philanthropist and Holocaust survivor George Soros rather than insulate their political and ideological differences with the billionaire from assaults laced with undertones of religious prejudice and racism.
Similarly, French presidential contender Eric Zemmour questions the innocence of Alfred Dreyfus, the Jewish army officer whose false conviction for treason sparked bitter controversy in the walk-up to World War One. Mr. Zemmour also rejects the notion that French collaborationist wartime leader Philippe Petain assisted in the deportation of Jews to Nazi death camps, asserting instead that Mr. Petain had saved Jews.
Finally, China has launched a frontal assault on Turkic ethnic and religious identity in the north-western province of Xinjiang that has gone largely unchallenged in the Muslim world.
At the core of the problem lie not social media that function as megaphones, aggregators and creators of echo chambers and silos rather than instigators but political, religious, ethnic, and cultural leaders who play on base instincts in pursuit of popularity and power.
Lebanon, Iraq and potentially Afghanistan are fallouts of the institutionalisation and instrumentalisation of religious and ethnic prejudice and intolerance at the expense of notions of mutual respect, adherence to human dignity and coexistence.
Sectarian warlords loot the Lebanese and Iraqi states and weaken their institutions. Recent violence in Beirut suggests that protagonists, including former Christian warlords and Shiite allies of Iran, are willing to risk a second round of civil war to secure their vested interests, sending a middle-income country spiralling into widespread poverty.
Long-term, the solution is education systems that stress the importance of humanitarian and moral values as well as religious and ethnic tolerance as the guardrails of governance and politics and ensure that ethnic and religious prejudice and racism are socially taboo attitudes.
The short-term tackling of the problem will have to involve dialogue and negotiation. A recent study showed that John F. Kennedy's decision to seek an arms control treaty rather than escalate a debilitating and risky arms race after the Soviet Union detonated the world's most powerful nuclear weapon in 1962 succeeded where accelerated conflict may not have.
Applied to religious and ethnic intolerance, lessons learnt from Mr. Kennedy's approach require that governments and religious and ethnic groups that pay lip service to interfaith and other forms of dialogue or assert that they promote democratic and humanitarian values are held to account rather than be allowed to rest on their laurels with hollow promises and declarations.
This year's chairmanship by Indonesia of the Group of 20 (G20) that brings together the world's largest economies has an opportunity to stress humanitarian and democratic values and promote a framework for dialogue. The chairmanship puts Nahdlatul Ulama, the world's largest Muslim civil society organisation that emphasises those values, on global public display given that it is poised to play a role in the G20's inter-faith tack.
Jon Grinspan, a curator of political history at the Smithsonian's National Museum of American History, argued in a New York Times op-ed entitled 'The Last Time America Broke,' that the United States, despite deep-seated polarisation that has brought religious and ethnic intolerance to the forefront, had not passed the point of no return. He noted that civil society had repeatedly brought America back from the brink.
"We're not just helplessly hurtling toward inevitable civil war; we can be actors in this story. The first step is acknowledging the dangers inherent in democracy. To move forward, we should look backwards and see that we're struggling not with a collapse but with a relapse," Mr. Grinspan wrote.
It's a message that is as true for the rest of the world as it is for the United States.
Why specific Muslim community bothering Indian BJP government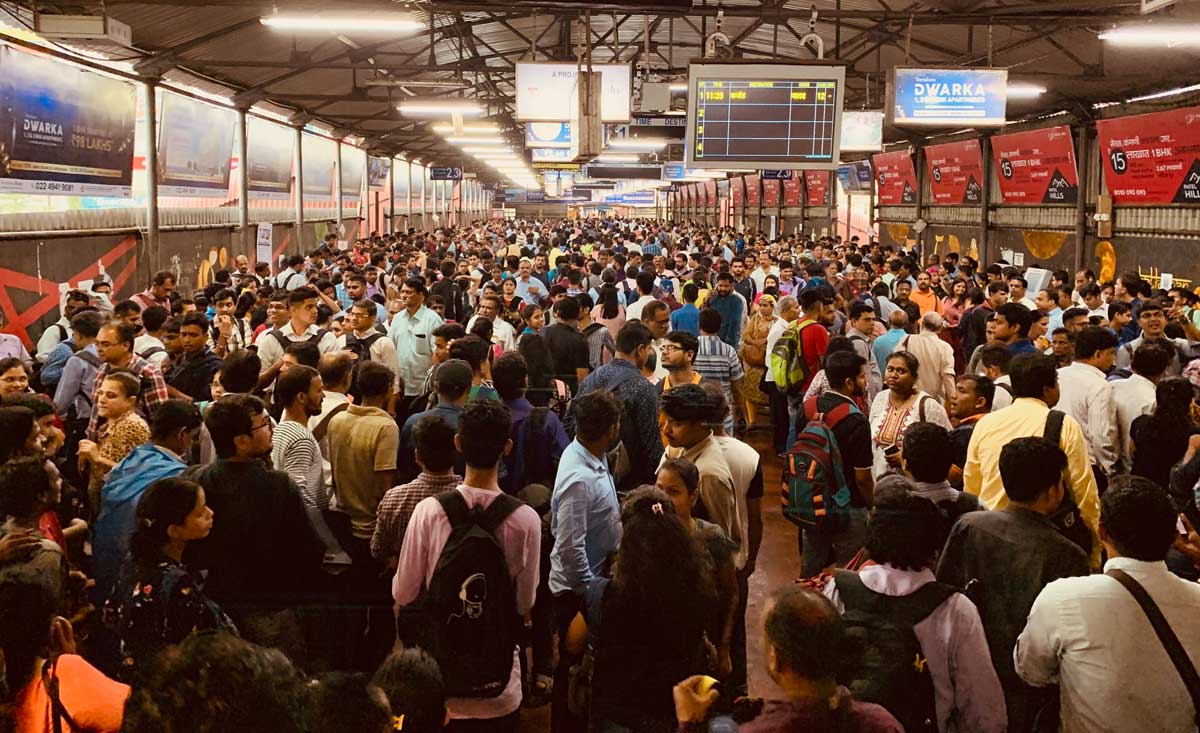 India, a place with a strong political history governed and ruled by Muslims and colonial powers during their regime setup. Being a democratic state and a Majoritarian government it is currently pursuing a political ideology which unfortunately invites a great sum of criticism. Adopting a policy against the minorities particularly Muslims living in the vicinity is a matter of grave concern. It is not haunted by all Muslims worldwide. Only a specific Muslim community with a similar or somehow shared ethnicity is and has been their target. It reflects its biased character in international system which is again questioned by many experts concerning its legality and practicality. The gap between first world and third world states has always developed a sense which leads us to change our attitudes and ethical principles and so the same is being done by Indian regimes for decades. The in-build hate and hope is the strategy and a tactic to promote injustices.
Why subcontinent or south Asian region has been the epicentre for India as a state to express its worldly materialistic grudges. Why Middle east or Europe has not been its targets although they are officially recognised as Muslim dominated areas. Why its foreign relations are still functioning and progressing with them. On a serious note, the realistic hegemonic character is dominated to exert pressure better apt for their illegal interests. The trade relations also follow the same suit. It is power politics and that's how it regulates the system while committing injustices and prejudices. Why UAE and Saudi Arabian Muslims are not targeted? Although they are the main offshoot of Islamic creed. They share historical bond with the religion which is considered as one of main the cause of conflict with rest of the Muslims.
India is one of the states that has seen worst political shifts while promoting so called democratic values which in its true essence is and never will be implemented in India. The elections of 2014 had invited Prime Minister Modi to exercise power and decide future of India. However his winning position clearly portrays the agenda of extremists Hindu nationalists. With that as a core element of their agenda they somehow bring in practice the revival of Hindu nationalism among Hindu masses because they are the majority. While looking at the concept of majoritarian state as foundation of political philosophy or an instrument being used by majority of the population and have a greater access to exercise the right to decision making which ultimately affect the society. His policy which is being opted and adopted as a governing body is directly affecting India's society at every level. Not particularly the regime is targeting anti religious minorities but is also hitting anti nationalist and opponent government groups.
As depicted and seen Modi is a strong leader who is exercising all powers as a political figure and a leader. In any state elite is a small group involved in elite politics but fortunately Modi was lucky in backing all the arguments by the opponents. Symbolising the liberal democracy which in reality is illiberal and in nature is realistic approach. The mix blend of governance has been played well by Modi. By the support of large number of middle class he countered the politics of elites. These were those groups who were aware of the hegemonic role of the great elites and so was easily convinced and targeted by Modi. The policy adopted by Modi to impress local citizens and nationalists were more towards development forming an alliance aimed at promoting economic growth and it was evident through the continuous economic growth in his area Gujrat. The greater source of motivation for Hindus was linked with religion so they were influenced by Modi at first. Being a core Hindu dominating party the BJP introduced their mission by building a Hindu centric nation that is developed. Further the global hegemon recognition draws more attention to their majoritarian agenda.
In reality one could clearly observe the biasness and impartiality towards Muslims who are considered as the real perpetrators of the land division during partition times. It was evident by their issued statement and atrocities and along with their applied methodology in achieving agendas. Through the lens of normative culture being setup in this region it is unfolding many truths one would like to ponder upon. Why Myanmar, Kashmir, Pakistan, Bangladesh has been its most awaited targets. Why their ethnic cleansing is not being taken into consideration. Why religion divides them and militancy is legitimised in this regard. The silence of international community is ultimately boosting their morale. Till the time Modi has remained a political leader of Indian state they will make Muslims suffer a lot either through policy making or direct confrontation. Be wise is a term that has never be taken into account while making and taking decisions at state level.
The sunset of the West and Islam: From US bombs to the return of the Taliban
With regard to the issue of Islamic proselytism in Europe, where some countries (Belgium, Great Britain, France, etc.) have large minorities of Muslim believers – who, according to many, should be Americanized with sheriff's hats, miniskirts and reducing the faith to smartphone apps – some clarifications must be made regarding the ignorance that leads newspapers, television and social networks to absolutely not understand what Islam is, i.e. a religion that does not look at races, but aims at the universalism of the God of Abraham.
The Muslim law is a legal science of ancient tradition based on the Holy Koran. Islam is a religious, political and legal system of a reality that is a whole: dogmatic, moral, ritual, pertaining to private and public law (according to our Roman law categories).
A whole – as said above – stemming from the same sacred sources and bearing the overall name of šarī'a (following the straight path revealed by God), which, being based on the Old and New Testament (prophets of Islam: Adam, Abraham, Moses, Jesus and Mary, Muhammad), can be "translated" correctly into religious law of divine origin.
This is of absolute importance and it must be kept in mind – as a peculiarity of Islam – that this religion regulates – with very detailed positive precepts – every manifestation of the life of believers, even in those areas that might appear to be the farthest from the field of religion, according to the parameters of secularism.
The science of law ('ilm al-fiqh) according to the Muslim jurists (fuqahā', sing. faqīh) has a first bipartition in the sources of law (usul al-fiqh, sing. asl al-fiqh): the Koran, the Sunnah (ahadīt, sing. hadīt: sayings of the Prophet), the ijmā' or consensus of the community (ummah) and the qiyās or deductive analogy.
The šarī'a, in turn, is divided into 'ibādat and mu'āmalat. The former includes the five pillars of faith: acceptance of God, daily prayer, legal almsgiving, fasting and abstinence until sunset in the month of Ramadān (9th), pilgrimage to Mecca and its surroundings in the month of Dû l-Hijja (12th). The second covers all other aspects of the social, economic and political life of the community, and can be adapted to the varying needs of times and places, provided the results do not deviate from the word and spirit of the šarī'a itself.
Prof. Giorgio Vercellin (1950-2007) recalled that Westerners have always pretended not to see this fact, for contingent interests, first of colonial expansion – in trying to impose their own laws and exploit territories – and then of attempted internal assimilation (cancellation of national and fideistic individuality), and
«in essence, therefore, the Muslim world, and particularly the Islamic Near East (and in the manuals there is no trace of the presence of numerous and active Christian and Jewish communities in those territories over the centuries) is described as having an autonomous history worthy of attention only in the remote past. It is not by chance that the pages on Muhammad and his immediate successors follow the much more copious pages describing the Persians – i.e. the Achaemenids – the Babylonians, the Assyrians, the Phoenicians, etc. In other words, Islam and the Muslim world are presented on the same "archaeological" level (and therefore devoid of evolution until today) as the ancient Greeks and Romans. […] The real crux is that the Society of Italian Historians has considered the "Muslim world", so to speak, automatically as part of the "ancient world"».
Instead, it is contemporary and present. Muslims are men and women of faith, and for them religion is also pure lawfulness. Islam is not just a confession, but a culture, a multicontinental and cross-sectoral civilisation, a way of life in which the relationship with the divinity is spiritual and temporal at the same time.
The history of Western thought, from the age of Enlightenment to the present day, is marked by the conflict between faith and science: there is a constant loss of ground of the areas of influence of religion in favour of the side hegemonised by technology.
By this we mean secularisation, rationalisation, relativism, etc. The most striking manifestation of all this is the recognition of the right to 'believe' but also to 'not believe'. Tout court, it is the right to atheism, which Muslim jurisprudence – which, as seen above, is identified with faith – does not admit and which the West tries to impose with the violence of American weapons and with the soppy and cloying European do-goodism and political correctness. Whatever some well-meaning sociologists may say, Islam does not distinguish between religion and politics, between confession and law.
The trend that is being strengthened in the Islamic world consists in a reaffirmation of both regulations and general Shariah principles, which have been established either through legislation or as a practice in Muslim and Islamic countries, i.e. the places from where migrants come.
In the Islamic tradition, the principle that Islam as such must be both religion and State (dīn wa-dawla wa duniyā), and that the term secularism ('ilmaniyya) is synonymous with atheism, materialism, permissiveness, moral decadence, etc., is fundamental, especially in the countries allied with the West (Saudi Arabia, Bahrain, United Arab Emirates, Oman, Pakistan, Qatar, etc.), and in those which are not allied with it. In each of them the institutional presence of other faiths is rarely allowed – and this from a purely legal viewpoint.
The illusion with which weak-minded or mean-minded people (to say the least) and others pursue the so-called multiculturalism has no basis in the experience and beliefs of the other party. Therefore, imagining a Muslim who adheres to the canons and principles of the liberal system – which is atheist insofar as it turns faith from a value into a subjective choice or into an "evangelical" sociological solution and welfarism for the desperate or destitute people – is a deadly naivety: a historical suicide on the part of a society that no longer has anything to offer and on the part of a production system that is leading the planet to destruction.
Any person, whether Christian, Muslim or Jewish, who puts forward his or her own viewpoint – either in writing or in a speech, which subsumes his or her thinking – clearly believes it to be right and true, and does not accept – on principle – a contrary or different opinion.
It is practically the parallel of a Westerner who, for various reasons, moves to a Muslim country and ex abrupto denies his way of thinking and living. Sometimes you do not understand whether this candid hope is the result of the Westerner's ignorance or, worse, the absolute malice of a few, since cheap and profitable workforce and caregivers are much more needed than ethics, respect and safety and security of our citizens.
This shows that it is not the West that tolerates the Muslim presence in Europe, but the opposite. In a society such as ours – in full social and environmental deterioration (see the Laudato si' by Pope Francis), which has denied the sacred and has mixed genders; which is based on consumerism, servitude to money, exasperation of profit, the race for the useless, the triumph of technologicism, the race for pleasure, hedonism, the reduction of the ruling class and of politicians to zero; which has relegated women to the role of sexual icons and has reduced the sense of heroism to fiction; a society in which liberal-free market thinking generates embarrassing choices – the believers, including Catholics, Christians in toto, Jews and Muslims here, are instead tolerating the system that hosts them.
This is proved by the fact that the criminal horrors and atrocities we witnessed on November 13, 2015 were carried out by an infinitesimal percentage of Muslims present on our continent – on top of it, European citizens and not emigrants, i.e. legal children of those States where they committed crimes. It is not for me to explain why they have done so. In a millennium and a half, what has been happening for the last sixteen years, since the "humanitarian" bombs began to devastate the Afghanistan of the Taliban in the past and of the Taliban today, has never happened.