The policy of artificial scarcity of currency
Herodotus tells us that it was Croesus, King of Lydia, the land from which, according to Livy, the Etruscans came, who invented the minting of coins – hence currency – by impressing his seal on the electrum, a natural alloy of silver and gold. According to ancient history, it was a temporary stopgap.
The alloy was bound to be depleted sooner or later and much of the material extracted and sealed would be hoarded, as always happens with "good money", whereas the one which does not appreciate over time is exchanged at high speed with goods and services.
Furthermore the scarcer the currency, the greater the need for credit for equal goods and services available.
Currently, however, we are increasingly faced with policies which tend to avoid the use of money as such, or to limit it, because of the danger of favouring the "money laundering" of proceeds from organized crime, corruption or many illegal activities.
From the logical viewpoint, these regulations closely remind us of some city police regulations of the nineteenth century, which banned for inns and taverns the possession and use of sharp knives.
If we confuse the means with the use and, in the case of money, if we eliminate exactly the typical feature of currency, as from Croesus onwards, namely its being universally valid in its legal tender, the economy will really cease to exist.
Either we hoard everything or we spend everything – hence without having any idea of the value/price ratio.
Also the European Central Bank (ECB), which never misses a novelty, will stop printing the 500-euro banknotes in 2018 which, however, will remain legal tender and will mandatorily be exchangeable at the issuing bank's counters.
Therefore currency exchanges are no longer free, because each transaction shall be controlled by a specific bank passage and flow which, according to the naive drafters of these laws against money, should reassure on trade lawfulness.
A bank passage and flow which may also be a credit, so that the bank now succeeds in gaining money from what previously was one of its formal obligations.
Furthermore, who will guarantee us that banks are not involved in dirty money flows?
With the end of philosophy, also rationality applied to people's practical life comes to an end.
These are the thoughts springing to our mind when we read about the demonetization of the Indian economy adopted – approximately fifty days ago – by the Indian Prime Minister, Narendra Modi.
As stated by the Indian law, by December 31, 2016 all 500-rupee (7.5 euro) and 1,000-rupee banknotes – the two average denominations of Indian currency – shall be forcibly returned to the bank, from which the equivalent of the money deposited can be withdrawn in smaller, or even larger denominations, such as 2,000 rupees or more.
The government's aim was to stamp out corruption, the informal economy and tax evasion.
The problem is that the illegal economy or, anyway, "underground" or informal economy, is the only one on which the huge masses of poor Indians can live.
If we implement some form of tax checks or legal scrutiny for the many poor people's intermediation and brokerage activities, they would cease all of a sudden, as if by magic.
Hence how could poor people survive? Can we imagine a tea seller, on the streets of Mumbai, issuing a "regular receipt"?
How much would the huge check apparatus cost?
Moreover, India has more than one billion poor people – surveyed inductively – not to mention usury in rural areas, generated exactly by the intermediation and brokerage between labour and land ownership – real estate usury continually pushing recently-created masses of rural underproletariat to megacities.
India's per capita GDP is 1,718 US dollars per year.
China's current one is triple, albeit with a ratio between urban and rural areas – the mainstay of the creation of capitalism and the crisis of the various forms of Communism – which is, to some extents, similar to the Indian one, although with a different investment policy in agriculture.
The Indians who earn incomes comparable to those in the First World countries are just 320 million people, while only twenty million families of the Indian Federation own savings over one million euro.
In India the one billion poor and very poor people earn 3 dollars a day at the maximum.
50% of Indian children are rickety. Any kind of diseases are widespread and hence the poor people's average age decreases – the only relief from their earthly misery.
How can we imagine all these masses entering a bank and making it gain money with their exchanges, so as to increase money collection and later favour the opening of credit to the best clients, as usual?
Moreover, if over a billion people use, or think they use, ATM, POS and credit cards, taxes and deductions on transactions will increase and, of course, it will be equally impossible to trace illegal money.
It is as if the Indian government regularizes exactly one of the primary mechanisms for money laundering, namely smurfing, which means using runners to perform multiple financial transactions to avoid the currency reporting requirements. This technique involves the use of many individuals (the "smurfs") who exchange illicit funds (in smaller, less conspicuous amounts) for highly liquid items such as traveller cheques, bank drafts, or deposited directly into savings accounts.
Obviously the results of the Indian regulations on forced demonetization have materialized almost immediately and are before us to be seen.
The slow withdrawal of new cash has quickly blocked the whole Indian economy, both the small-scale legal one and the huge informal economy.
Food prices have plummeted by 50%.
Because poor people have no longer money to buy the already scarce food.
All this has happened without even imagining the effects of this price collapse on rural incomes.
In some areas producing rice and other foodstuffs, after realizing that sale prices did not even cover half of the transport costs, farmers destroyed crops throwing them in the streets, with the immediate effect of a massive and deadly famine.
Also handicrafts, which were part and parcel of the informal economy, such as retail trade, are disappearing in India.
Obviously the banks are increasingly slow in providing the equivalent of the banknotes returned. They earn on deposits, invest and lend the money collected to primary clients.
Hence in India barter is back again – the only way people know to replace the "universal equivalent", namely currency.
This implies, however, further fragmentation of the Indian society by   castes, ethnic groups, geographical areas and family clans.
Even exports, in which India stood out, are suffering the mad crisis of moralistic demonetization.
In general terms, the most modern companies report a 25% drop in sales and we cannot imagine how, in this context, India can have normal economic relations with foreign countries.
Obviously criminal organizations, the only ones which can make money with these beautiful monetary ideas, have quickly stepped in by offering a 20% discount for exchanging old banknotes. Hence the law of unintended economic consequences enables criminals and Mafias to launder money, which was previously much more difficult.
Even Narendra Modi, however, has his own theorist that, this time, is not a Western technocrat, but Anil Bokil, the founder of a financial and political movement known as Artakranti, namely "monetary revolution."
According to this beautiful mind, who is in no way inferior to our third-rate economists, the bulk of illegal capital is exactly the one which raises the prices of vital goods (real estate, in particular), while the money earned honestly – that is quickly noticed – would lose value when the "bad money" grows.
It would take Vilfredo Pareto's poison pen to mock these ideologies, but it is worth recalling that many of our graduates and economists are not far from similar theories.
With a view to corroborating his ideas, Anil Bokil, states that if you demonetizes, "illegal" wealth is self-destroyed, while poor people's money, namely the "good money", would appreciate.
Even Bokil, however, has his own pocket-size Tobin Tax: if demonetization is complete and the "black money" is driven away, we could abolish all taxes, except for a 1% "Tobin Tax" on each transaction.
Meanwhile, the poor wretched Indians' banks accounts are blocked for lack of cash and the new banknotes are so badly printed that they can be easily reproduced, thus leading us to predict great success for "black money".
And inflation throughout India worse than Weimar's.
Faced with this fever of economic foolishness which is spreading across Asia, even Australia wants to get rid of the bad 100-Australian dollar banknote (equal to 70 euro approximately), which is responsible for all moral iniquities in the land of kangaroos.
In fact the word "kangaroo" comes from the Anglicisation of the kangaroo natives' expression "I do not know" or "I do not understand".
Here the logic is still wrong, such as the one of the Indian mystic monetarist, but has its own foolishly Western meaning.
In fact, if we eliminate a currency which serves mainly for private hoarding, market liquidity will increase immediately.
Not necessarily, but they think so anyway – they studied in some Ivy League universities and are exempted from using the logic and studying the classics.
However what should Australians use for hoarding their savings?
And if they do not hoard money, how could they pay loans, mortgages, taxes, utility bills, rents?
Shall they use coconuts? Or avocados? It is impossible because they are perishable products and, by eating them, their children would immediately become capitalists.
The fact is that banks and governments want to increase the households' credit share, by abolishing their independent money reserves.
As has somehow happened with the great wage freeze since the euro introduction onwards.
Wages and salaries have decreased in real terms to the same extent as the share of consumer loans increased.
The privatization of wage increases with high percentages.
Hence If we do not think again to an economy which can work well also for the poor people, possibly with a small one-off tax to be paid every year, we will never get out of this cage full of crazy Hindus, monetarists, salon Keynesians and various ignorant people and doctrinarians with no idea of practical life.
A bio-based, reuse economy can feed the world and save the planet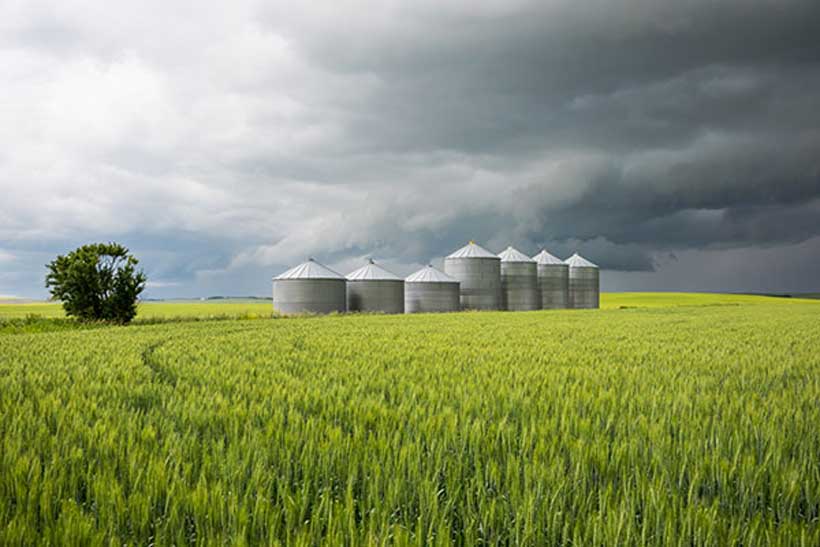 Transforming pineapple skins into product packaging or using potato peels for fuel may sound far-fetched, but such innovations are gaining traction as it becomes clear that an economy based on cultivation and use of biomass can help tackle pollution and climate change, the United Nations agriculture agency said on Friday.
A sustainable bioeconomy, which uses biomass – organic materials, such as plants and animals and fish – as opposed to fossil resources to produce food and non-food goods "is foremost about nature and the people who take care of and produce biomass," a senior UN Food and Agriculture Organization (FAO)  official said at the 2018 Global Bioeconomy Summit in Berlin, Germany.
This means family farmers, forest people and fishers, who are also "holders of important knowledge on how to manage natural resources in a sustainable way," she explained.
Maria Helena Semedo, FAO Deputy Director-General for Climate and Natural Resources, stressed how the agency not only works with member States and other partners across the conventional bioeconomy sectors – agriculture, forestry and fisheries – but also relevant technologies, such as biotechnology and information technology to serve agricultural sectors.
"We must foster internationally-coordinated efforts and ensure multi-stakeholder engagement at local, national and global levels," she said, noting that this requires measurable targets, means to fulfil them and cost-effective ways to measure progress.
With innovation playing a key role in the bio sector, she said,  all the knowledge – traditional and new – should be equally shared and supported.
Feeding the world, saving the planet
Although there is enough food being produced to feed the planet, often due to a lack of access, estimates show that some 815 million people are chronically undernourished.
"Bioeconomy can improve access to food, such as through additional income from the sale of bio-products," said Ms. Semedo.
She also noted its potential contribution to addressing climate change, albeit with a warning against oversimplification.
"Just because a product is bio does not mean it is good for climate change, it depends on how it is produced, and in particular on much and what type of energy is used in the process," she explained.
FAO has a longstanding and wide experience in supporting family farmers and other small-scale biomass producers and businesses.
Ms. Semedo, told the summit that with the support of Germany, FAO, together with an international working group, is currently developing sustainable bioeconomy guidelines.
Some 25 cases from around the world have already been identified to serve as successful bioeconomy examples to develop good practices.
A group of women fishers in Zanzibar are producing cosmetics from algae – opening up a whole new market with sought-after niche products; in Malaysia, a Government programme supports community-based bioeconomy; and in Colombia, a community is transforming pineapple skins into biodegradable packaging and honey into royal jelly – and these are just a few examples of a bioeconomy in action.
"Together, let's harness the development for sustainable bioeconomy for all and leave no one behind," concluded Ms. Semedo.
Belarus: Strengthening Foundations for Sustainable Recovery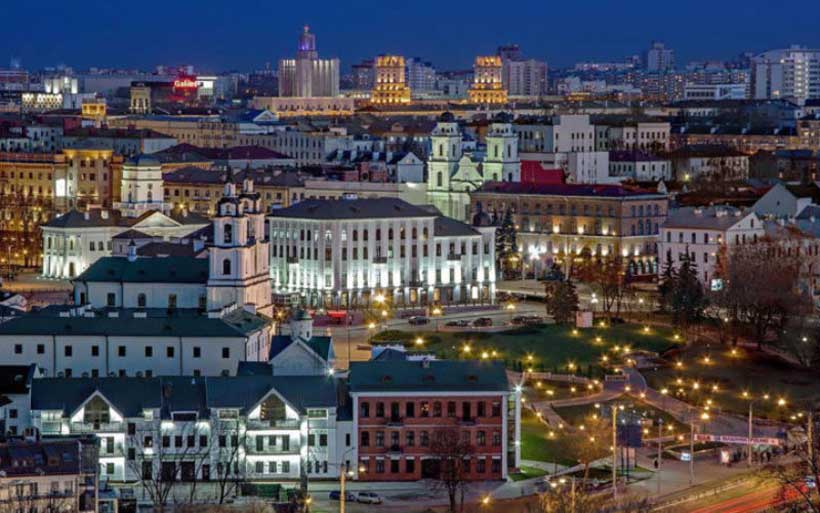 The speed of economic recovery has accelerated in early 2018, but the foundations for solid growth need to be strengthened, says the latest World Bank Economic Update on Belarus.
The economic outlook remains challenging due to external financing needs and unaddressed domestic structural bottlenecks. Improved household consumption and investment activity, along with a gradual increase in exports, will help the economy to grow, but unlikely above three percent per annum over the medium term.
"The only way for ordinary Belarusians to have better incomes in the long run is to increase productivity, which requires structural change. While macroeconomic adjustment has brought stability, only structural change will bring solid growth to the country," said Alex Kremer, World Bank Country Manager for Belarus. "Inflation has hit a record low in Belarus, driving the costs of domestic borrowing down. However, real wages are now again outpacing productivity, with the risks of worsening cost competitiveness and generating cost-push inflation."
A Special Topic Note of the World Bank Economic Update follows the findings of the latest World Bank report, The Changing Wealth of Nations 2018, which measures national wealth, composed of produced, natural, and human capital, and net foreign assets. Economic development comes from a country's wealth, especially from human capital – skills and knowledge.
"Belarus has a good composition of wealth for an upper middle-income country. The per capita level of human capital exceeds both Moldova and Ukraine. However, the accumulation of physical capital has coincided with a deterioration in the country's net foreign asset position," noted Kiryl Haiduk, World Bank Economist. "Belarus needs to rely less on foreign borrowing and strengthen the domestic financial system, export more, and strengthen economic institutions that improve the efficiency of available physical and human capital."
Since the Republic of Belarus joined the World Bank in 1992, lending commitments to the country have totaled US$1.7 billion. In addition, grant financing totaling US$31 million has been provided, including to programs involving civil society partners. The active investment lending portfolio financed by the World Bank in Belarus includes eight operations totaling US$790 million.
Economic Growth in Africa Rebounds, But Not Fast Enough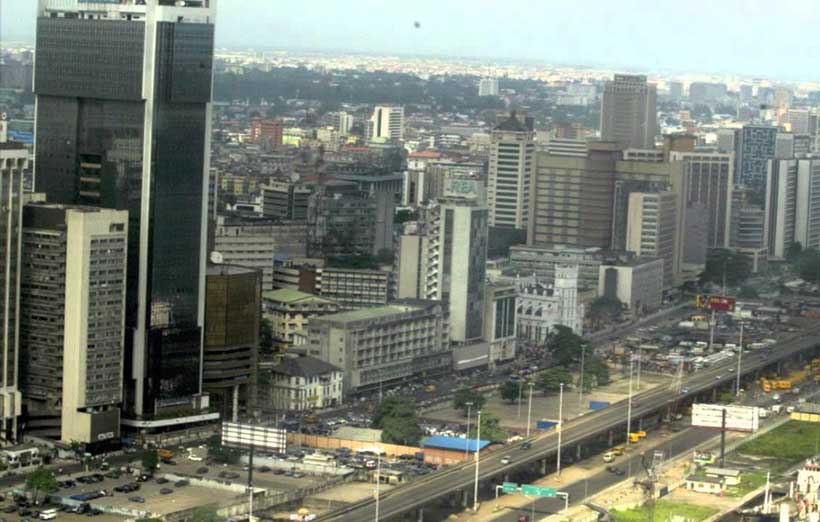 Sub-Saharan Africa's growth is projected to reach 3.1 percent in 2018, and to average 3.6 percent in 2019–20, says Africa's Pulse, a bi-annual analysis of the state of African economies conducted by the World Bank, released today.
The growth forecasts are premised on expectations that oil and metals prices will remain stable, and that governments in the region will implement reforms to address macroeconomic imbalances and boost investment.
"Growth has rebounded in Sub-Saharan Africa, but not fast enough. We are still far from pre-crisis growth levels," said Albert G. Zeufack, World Bank Chief Economist for the Africa Region. "African Governments must speed up and deepen macroeconomic and structural reforms to achieve high and sustained levels of growth."
The moderate pace of economic expansion reflects the gradual pick-up in growth in the region's three largest economies, Nigeria, Angola and South Africa. Elsewhere, economic activity will pick up in some metals exporters, as mining production and investment rise. Among non-resource intensive countries, solid growth, supported by infrastructure investment, will continue in the West African Economic and Monetary Union (WAEMU), led by Côte d'Ivoire and Senegal. Growth prospects have strengthened in most of East Africa, owing to improving agriculture sector growth following droughts and a rebound in private sector credit growth; in Ethiopia, growth will remain high, as government-led infrastructure investment continues.
"For many African countries, the economic recovery is vulnerable to fluctuations in commodity prices and production," said Punam Chuhan-Pole, World Bank Lead Economist and the author of the report.  "This underscores the need for countries to build resilience by pushing diversification strategies to the top of the policy agenda."
Public debt relative to GDP is rising in the region, and the composition of debt has changed, as countries have shifted away from traditional concessional sources of financing toward more market-based ones. Higher debt burdens and the increasing exposure to market risks raise concerns about debt sustainability: 18 countries were classified at high-risk of debt distress in March 2018, compared with eight in 2013.
"By fully embracing technology and leveraging innovation, Africa can boost productivity across and within sectors, and accelerate growth," said Zeufack.
This issue of Africa's Pulse has a special focus on the role of innovation in accelerating electrification in Sub-Saharan Africa, and its implications of achieving inclusive economic growth and poverty reduction. The report finds that achieving universal electrification in Sub-Saharan Africa will require a combination of solutions involving the national grid, as well as "mini-grids" and "micro-grids" serving small concentrations of electricity users, and off-grid home-scale systems. Improving regulation of the electricity sector and better management of utilities remain key to success.