Rebuttal to the Washington Post: The True Economic State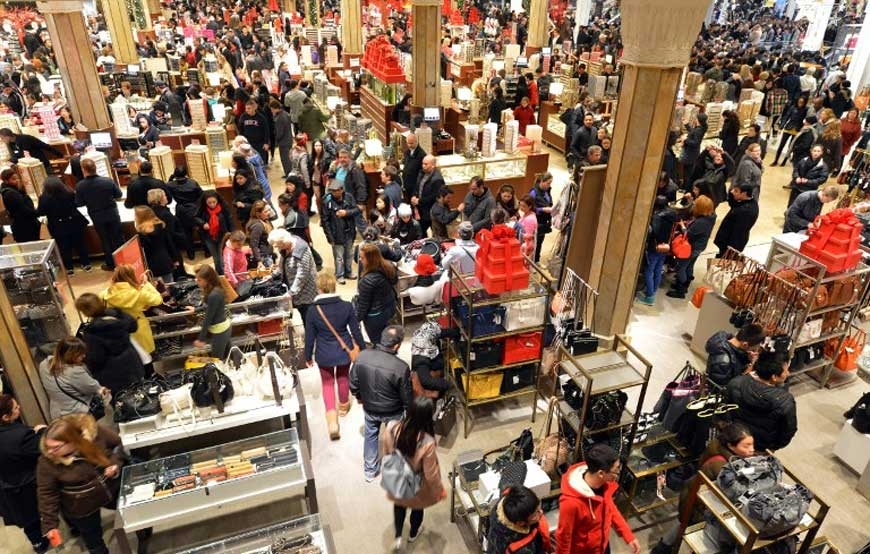 Whether one agrees with Donald Trump's economic policies or not, the state of economy he will inherit needs to be clarified. A recent article by the Washington Post's Catherine Rampell stated as one of her main theses that Trump will inherit a strong and vibrant economy. While other aspects of the article make interesting points, the premise upon which the article's foundation lies upon is mistaken. The economy that is being handed to President-elect Trump is not in the most favorable conditions as claimed by the article, it is actually the contrary.
In 2008, one of the greatest recession in modern history struck the US and the world. This economic disaster occurred in the last year of the Bush administration as the Obama administration was coming into power. While President Obama inherited the economic disaster and attempted to remedy it, all he has done, similar to his predecessor, is further conceal the root cause of the issue. Despite what Mrs. Rampell claimed as economic success by the Obama administration is anything but success.
The economic conditions presented to the President-elect are not favorable, nor was the economic conditions provided to President Obama. A long understood political maxim has been that the president cannot directly affect the economy, but that has not been the case in the last decade or so. The economy has been sitting on a bubble for a long time. Just like anything, all good things must come to an end. The prosperity under the Clinton years was due to for a recession but was dampened by the Bush administration's famous tax cuts and other detrimental economic policies. But such meddling could only go so far before coming to an end, which it did in 2008. Even though that would have been the panacea to the economic travails, the Obama administration began to implement a series of government interventions that has helped delay the inevitable, a major recession.
In order to understand why the Washington Post article is incorrect, a review of the main arguments is needed. The article puts forth the following arguments:
2/3 of Trump's supporters don't believe government data.
A Gallup Poll found that 2/3 of all Americans do not believe what the mainstream media reports. Another poll found that 81% of all Americans do not trust the government. So despite painting a picture of Trump supporters believing in tin-foil hat theories, which some perhaps do, the country as a whole, liberal or conservative, is tired of what they see as misinformation, such as this Washington Post piece.
The unemployment rate is 4.6%, which President Obama can claim credit for. Anything around 5% or lower is considered full employment but to think of economy as fully employed is misleading. Even though the unemployment rate has been falling since 2008, there are two things not being discussed. The government performs mathematical voodoo and the Obama administration is not the first, it goes back many presidencies. A cognitive dissonance exists amongst the people who use government statistics to claim the country is fully employed yet ignore the other bits of information that exists. There is the U-6 unemployment rate, which accounts for those working part-time but desiring full time work and those who desire work but could not find it. The rate is more than twice the supposed unemployment rate, so how can it be claimed that the economy in great condition when the data says otherwise? Furthermore, the unemployment rate also declines because people are no longer seeking work; therefore that figure in itself is not a true indicator of an economic recovery. It is better to review the labor participation rate in order to comprehend the actual status of the economy. The participation rate hovered at a high of 66% prior to the Great Recession. Since then it has been on a downward trend, currently hovering right below 63%.
While real wages have increased in the last several months, the data set is not an accurate one used to demonstrate the true purchasing power of Americans. Instead what should be reviewed is the real median household income. This has not reached the highs of the late 1990s. This indicator is still trending downwards.
Gas prices should never be used as an indicator of economic prosperity. A president does not control the price of gas; rather it is determined by energy markets as well as the largest oil producer, Saudi Arabia. Current oil prices are low and being kept artificially low by Saudi Arabia supposedly for an array of reason.
The stock market continues to reach new highs. The reason for this continued growth in the last several years has been due to quantitative easing and near zero interest rate. With more $12 trillion dollars printed, nearly $10 trillion in negative-yielding global bonds, and more than 650 interest rate cuts since 2008, the market has been artificially pumped to these new highs and will not sustain. Unfortunately, when the crash occurs, it will have to compensate and will do so in a very detrimental way.
One of the greatest overlooked factors that have not been accounted for is the quality of jobs. In the decade since the Great Recession, most of the jobs created have been service jobs rather than skilled and manufacturing jobs. This is an important indicator that should be accounted for in determining the robustness of an economy. Skilled jobs are vital in ensuring a healthy middle class, which is essential to any democracy. Yet the US economy has transformed since the Great Recession into a 1099 or uber economy. This does not bode well for the future.
While Trump's plan for an infrastructure overhaul might help alleviate some of the economic toil, it is nothing more than another bandage for a much larger issue. A recession is inevitable; it will come when nobody knows perhaps next year or in four years. But unlike any other recession, this will be worse than the 2008 recession. Similar to Trump's claim of draining the swamp, the economy has needed draining for the past couple of decades. Perhaps this will happen under the Trump presidency, maybe not. But it should be known that it is not Trump's economic policies per se that will lead to the next great recession, he may be able to delay it or expedite this collapse but it will not be as a result of him. It is a long time coming and has been only exacerbated by President Obama and his predecessors.
Finding Fulcrum to Move the World Economics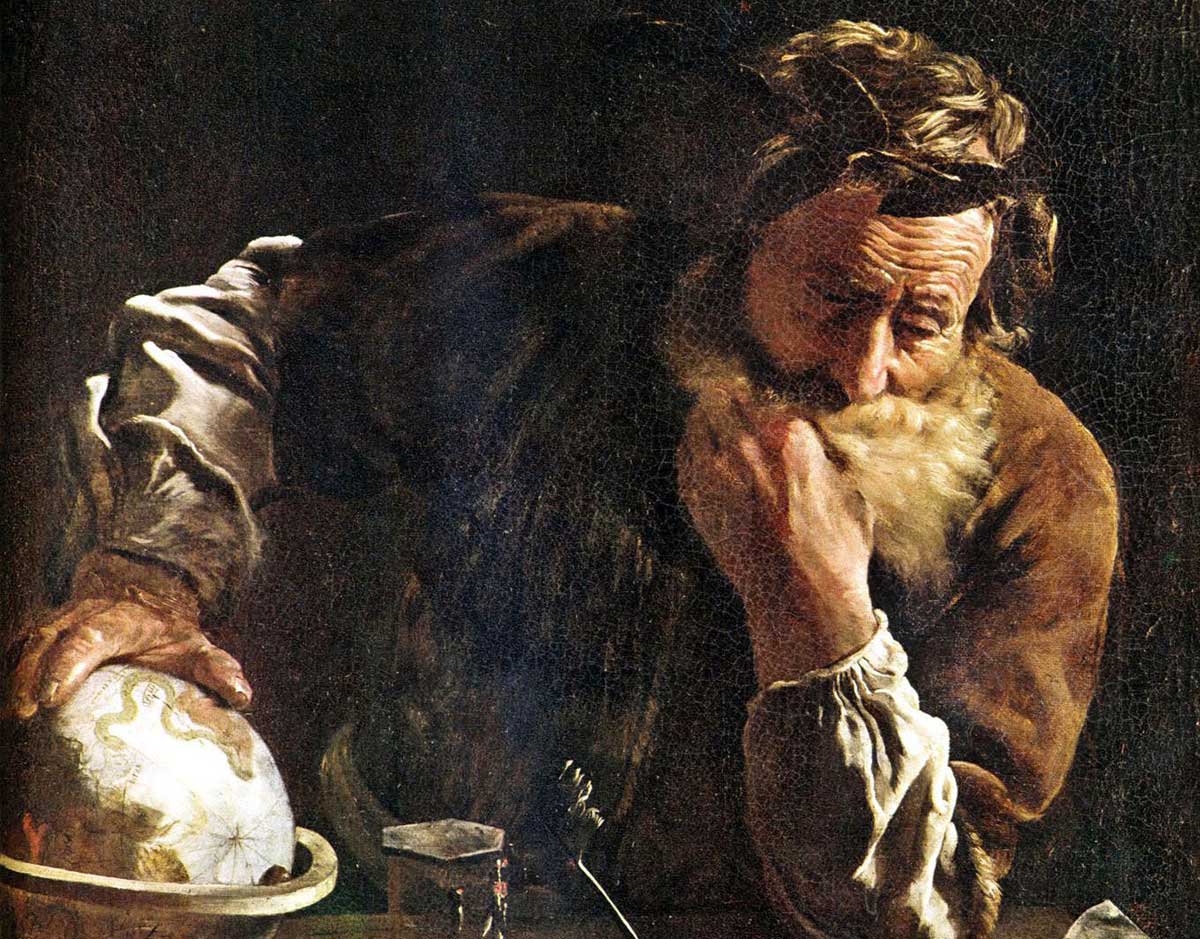 Where hidden is the fulcrum to bring about new global-age thinking and escape current mysterious economic models that primarily support super elitism, super-richness, super tax-free heavens and super crypto nirvanas; global populace only drifts today as disconnected wanderers at the bottom carrying flags of 'hate-media' only creating tribal herds slowly pushed towards populism. Suppose, if we accept the current indices already labeled as success as the best of show of hands, the game is already lost where winners already left the table. Finding a new fulcrum to move the world economies on a better trajectory where human productivity measured for grassroots prosperity is a critically important but a deeply silent global challenge. Here are some bold suggestions
ONE- Global Measurement: World connectivity is invisible, grossly misunderstood, miscalculated and underestimated of its hidden powers; spreading silently like an invisible net, a "new math" becomes the possible fulcrum for the new business world economy; behold the ocean of emerging global talents from new economies, mobilizing new levels of productivity, performance and forcing global shifts of economic powers. Observe the future of borderless skills, boundary less commerce and trans-global public opinion, triangulation of such will simply crush old thinking.
Archimedes yelled, "…give me a lever long enough and a fulcrum on which to place it, and I shall move the world…"
After all, half of the world during the last decade, missed the entrepreneurial mindset, understoodonly as underdog players of the economy, the founders, job-creators and risk-taker entrepreneurs of small medium businesses of the world, pushed aside while kneeling to big business staged as institutionalized ritual. Although big businesses are always very big, nevertheless, small businesses and now globally accepted, as many times larger. Study deeply, why suddenly now the small medium business economy, during the last budgetary cycles across the world, has now become the lone solution to save dwindling economies. Big business as usual will take care of itself, but national economies already on brink left alone now need small business bases and hard-core raw entrepreneurialism as post-pandemic recovery agendas.
TWO – Ground Realities: National leadership is now economic leadership, understanding, creating and managing, super-hyper-digital-platform-economies a new political art and mobilization of small midsize business a new science: The prerequisites to understand the "new math" is the study of "population-rich-nations and knowledge rich nations" on Google and figure out how and why can a national economy apply such new math.
Today a USD $1000 investment in technology buys digital solutions, which were million dollars, a decade ago.Today,a $1000 investment buys on global-age upskilling on export expansion that were million dollars a decade ago. Today, a $1000 investment on virtual-events buys what took a year and cost a million dollars a decade ago. Today, any micro-small-medium-enterprise capable of remote working models can save 80% of office and bureaucratic costs and suddenly operate like a mini-multi-national with little or no additional costs.
Apply this math to population rich nations and their current creation of some 500 million new entrepreneurial businesses across Asia will bring chills across the world to the thousands of government departments, chambers of commerce and trade associations as they compare their own progress. Now relate this to the economic positioning of 'knowledge rich nations' and explore how they not only crushed their own SME bases, destroyed the middle class but also their expensive business education system only produced armies of resumes promoting job-seekers but not the mighty job-creators. Study why entrepreneurialism is neither academic-born nor academic centric, it is after all most successful legendary founders that created earth shattering organizations were only dropouts. Now shaking all these ingredients well in the economic test tube wait and let all this ferment to see what really happens.
Now picking up any nation, selecting any region and any high potential vertical market; searching any meaningful economic development agenda and status of special skills required to serve such challenges, paint new challenges. Interconnect the dots on skills, limits on national/global exposure and required expertise on vertical sectors, digitization and global-age market reach. Measuring the time and cost to bring them at par, measuring the opportunity loss over decades for any neglect. Combining all to squeeze out a positive transformative dialogue and assemble all vested parties under one umbrella.
Not to be confused with academic courses on fixing Paper-Mache economies and broken paper work trails, chambers primarily focused on conflict resolutions, compliance regulations, and trade groups on policy matters. Mobilization of small medium business economy is a tactical battlefield of advancements of an enterprise, as meritocracy is the nightmarish challenges for over 100 plus nations where majority high potential sectors are at standstill on such affairs. Surprisingly, such advancements are mostly not new funding hungry but mobilization starved. Economic leadership teams of today, unless skilled on intertwining super-hyper-digital-platform-economic agendas with local midsize businesses and creating innovative excellence to stand up to global competitiveness becomes only a burden to growth.
The magnifying glass of mind will find the fulcrum: High potential vertical sectors and special regions are primarily wide-open lands full of resources and full of talented peoples; mobilization of such combinations offering extraordinary power play, now catapulted due to technologies. However, to enter such arenas calls for regimented exploring of the limits of digitization, as Digital-Divides are Mental Divides, only deeper understanding and skills on how to boost entrepreneurialism and attract hidden talents of local citizenry will add power. Of course, knowing in advance, what has already failed so many times before will only avoid using a rubber hose as a lever, again.
The new world economic order: There is no such thing as big and small as it is only strong and weak, there is no such thing as rich and poor it is only smart and stupid. There is no such thing as past and future is only what is in front now and what is there to act but if and or when. How do you translate this in a post pandemic recovery mode? Observe how strong, smart moving now are advancing and leaving weak, stupid dreaming of if and when in the dust behind.
The conclusion: At the risk of never getting a Nobel Prize on Economics, here is this stark claim; any economy not driven solely based on measuring "real value creation" but primarily based on "real value manipulation" is nothing but a public fraud. This mathematically proven, possibly a new Fulcrum to move the world economy, in need of truth
The rest is easy
Evergrande Crisis and the Global Economy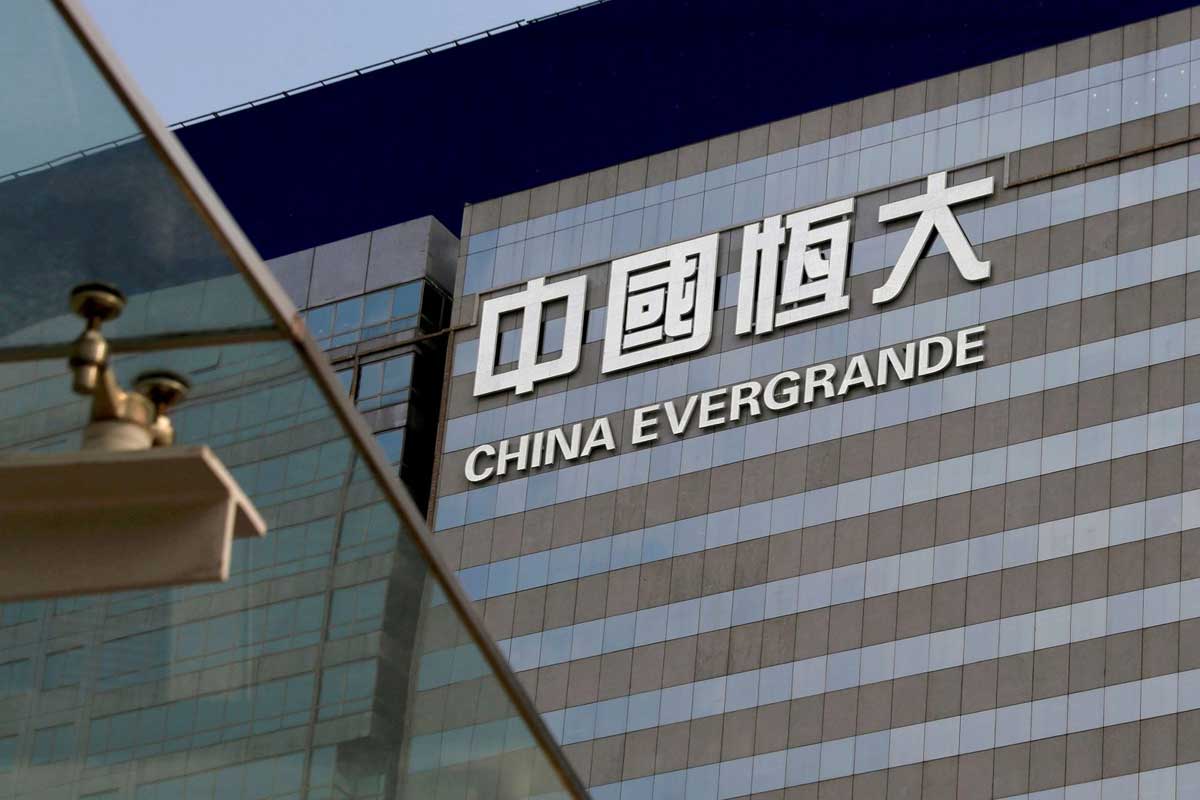 China's crackdown on the tech giants was not much of a surprise. Sure, the communist regime allowed the colossus entities like Alibaba Group to innovate and prosper for years. Yet, the government control over the markets was never concealed. In fact, China's active intervention in the forex market to deliberately devalue Yuan was frequently contested around the world. Ironically, now the world awaits government intervention as a global liquidity crisis seems impending. The Evergrande Group, China's largest property developer, is on the brink of collapse. Mounding debt, unfinished properties, and subsequent public pressure eventually pushed the group to openly admit its financial turmoil last week. Subsequently, Evergrande's shares plunged as much as 19% to more than 11-year lows. While many anticipate a thorough financial restructuring in the forthcoming months, the global debt markets face a broader financial contagion – as long as China deliberates on its plan of action.
The financial trouble of the conglomerate became apparent when President Xi Jinping stressed upon controlled corporate debt levels in his ongoing drive to reign China's corporate behemoths. It is estimated that the Evergrande Group currently owes $305 billion in outstanding debt; payments on its offshore bonds due this week. With new channels of debt ceased throughout the Mainland, repayment seems doubtful despite reassurances from the company officials. The broader cause of worry, however, is the impact of a default; which seems highly likely under current circumstances.
The residential property market and the real estate market control roughly 20% and 30% of China's nominal GDP respectively. A default could destabilize the already slowing Chinese economy. Yet that's half the truth. In reality, the failure of a 'too big to fail' company could bleed into other sectors as well. And while China could let the company fail to set a precedent, the spillover could devastate the financial stability hard-earned after a strenuous battle against the pandemic. Recent data shows that with the outbreak of the delta variant, the demand pressure in China has significantly cooled down while the energy prices are through the roof. Coupled with the regulatory crackdown rapidly pervading uncertainty, a debt crisis could further push the economy into a recession: a detrimental end to China's aspirations to attract global investors.
The real question, therefore, is not about China's willingness to bail out the company. Too much is at stake. The primal question is regarding the modus operandi which could be adopted by China to upend instability.
Naturally, the influence of China's woes parallels its effect on the global economy. A possible liquidity crisis and the opaque measures of the government combined are already affecting the global markets: particularly the United States. The Dow Jones Industrial Average (DJIA) posted a dismal end to Monday's trading session: declining by more than 600 points. The 10-year Treasury yields slipped down 6.4 basis points to 1.297% as investors sought safety amid uncertainty. The concern is regarding China's route to solve the issue and the timeline it would adopt. While the markets across Europe and Asia are optimistic about a partial settlement of debt payments, a take over from state-owned enterprises could further drive uncertainty; majorly regarding the pay schedule of western bondholders amid political hostility.
Economists believe that, while a financial crisis doesn't seem like a plausible threat, a delayed response or a clumsy reaction could permeate volatility in the capital markets globally. Furthermore, a default or a takeover would almost certainly pull down China's economy. While the US has already turned stringent over Chinese IPOs recently, a debt default could puncture the economic viability of a wide array of Chinese companies around the world. And thus, while the global banking system is not at an immediate threat of a Lehman catastrophe, Evergrande's bankruptcy would, nonetheless, erode both the domestic and the global housing market. Moreover, it would further dent Chinese imports (and seriously damage regional exchequers), and would ultimately put a damper on global economic recovery from the pandemic.
Economy Contradicts Democracy: Russian Markets Boom Amid Political Sabotage
The political game plan laid by the Russian premier Vladimir Putin has proven effective for the past two decades. Apart from the systemic opposition, the core critics of the Kremlin are absent from the ballot. And while a competitive pretense is skilfully maintained, frontrunners like Alexei Navalny have either been incarcerated, exiled, or pushed against the metaphorical wall. All in all, United Russia is ahead in the parliamentary polls and almost certain to gain a veto-proof majority in State Duma – the Russian parliament. Surprisingly, however, the Russian economy seems unperturbed by the active political manipulation of the Kremlin. On the contrary, the Russian markets have already established their dominance in the developing world as Putin is all set to hold his reign indefinitely.
The Russian economy is forecasted to grow by 3.9% in 2021. The pandemic seems like a pained tale of history as the markets have strongly rebounded from the slump of 2020. The rising commodity prices – despite worrisome – have edged the productivity of the Russian raw material giants. The gains in ruble have gradually inched higher since January, while the current account surplus has grown by 3.9%. Clearly, the manufacturing mechanism of Moscow has turned more robust. Primarily because the industrial sector has felt little to no jitters of both domestic and international defiance. The aftermath of the arrest of Alexei Navalny wrapped up dramatically while the international community couldn't muster any resistance beyond a handful of sanctions. The Putin regime managed to harness criticism and allegations while deftly sketching a blueprint to extend its dominance.
The ideal 'No Uncertainty' situation has worked wonders for the Russian Bourse and the bond market. The benchmark MOEX index (Moscow Exchange) has rallied by 23% in 2021 – the strongest performance in the emerging markets. Moreover, the fixed income premiums have dropped to record lows; Russian treasury bonds offering the best price-to-earning ratio in the emerging markets. The main reason behind such a bustling market response could be narrowed down to one factor: growing investor confidence.
According to Bloomberg's data, the Russian Foreign Exchange reserves are at their record high of $621 billion. And while the government bonds' returns hover at a mere 1.48%, the foreign ownership of treasury bonds has inflated above 20% for the second time this year. The investors are confident that a significant political shuffle is not on cards as Putin maintains a tight hold over Kremlin. Furthermore, investors do not perceive the United States as an active deterrent to Russia – at least in the near term. The notion was further exacerbated when the Biden administration unilaterally dropped sanctions from the Nord Stream 2 pipeline project. And while Europe and the US remain sympathetic with the Kremlin critics, large economies like Germany have clarified their economic position by striking lucrative deals amid political pressure. It is apparent that while Europe is conflicted after Brexit, even the US faces much more pressing issues in the guise of China and Afghanistan. Thus, no active international defiance has all but bolstered the Kremlin in its drive to gain foreign investments.
Another factor at work is the overly hawkish Russian Central Bank (RCB). To tame inflation – currency raging at an annual rate of 6.7% – the RCB hiked its policy rate to 6.75% from the all-time low of 4.25%. The RCB has raised its policy rate by a cumulative 250 basis points in four consecutive hikes since January which has all but attracted the investors to jump on the bandwagon. However, inflation is proving to be sturdy in the face of intermittent rate hikes. And while Russian productivity is enjoying a smooth run, failure of monetary policy tools could just as easily backfire.
While political dissent or international sanctions remain futile, inflation is the prime enemy which could detract the Russian economy. For years Russia has faced a sharp decline in living standards, and despite commendable fiscal management of the Kremlin, such a steep rise in prices is an omen of a financial crisis. Moreover, the unemployment rates have dropped to record low levels. However, the labor shortage is emerging as another facet that could plausibly ignite the wage-price spiral. Further exacerbating the threat of inflation are the $9.6 billion pre-election giveaways orchestrated by President Putin to garner more support for his United Russia party. Such a tremendous demand pressure could presumably neutralize the aggressive tightening of the monetary policy by the RCB. Thus, while President Putin sure is on a definitive path of immortality on the throne of the Kremlin, surging inflation could mark a return of uncertainty, chip away investors' confidence: eventually putting a brake on the economic streak.