History, Time, and Utopia: Some Reflections
"That man who does not believe that each day contains an earlier, more sacred, and auroral hour than he has yet profaned, has despaired of life, and is pursuing a descending and darkening way." (Henry David Thoreau)
The above is a passage from Thoreau's Walden. What is Thoreau calling into question in this passage? Nothing short of the sense of irreversibility that governs our ordinary understanding of time and historicity.
Indeed if time moves irreversibly ahead, then we may well be on a "descending and darkening way." Our being in time is redeemable only if we can escape this inexorable movement. Does that mean that, as Plato seems to advocate in the Phaedo, that we have to liberate ourselves from temporality? On the other hand, Thoreau seems to be saying that a person who is out to redeem time by escaping it has already "despaired of life."
Time itself, Thoreau implies, opens up another possibility. If we have not despaired already, we may realize that in fact time does not move irreversibly forward because each day is "earlier" than the one that went before. How early? The "auroral hour," while not outside time, does not refer to any prior historical moment since any such moment is located on the "descending and darkening" path that has to be escaped. The "auroral hour" of which Thoreau speaks is time before history. This kind of time is not irreversible; rather it recurs each immemorial morning.
The beginning returns eternally even if caught within historicity. But we fail to be present to this temporality of nature, perhaps because nature itself has been historicized by our appropriation of it. For this is the nature that emerges fresh from the hands of the gods. Thoreau speaks of the morning as "the most memorable season of the day." Having returned to the origin, one no longer needs to hark back to it. Only when it has been lost, in the middle of the day, one needs to remember it. In the auroral hour one neither harkens back to a previous time, nor does one orient oneself in terms of a future that has not yet arrived: one is present in the present and present to all that is present in it.
The above begs the question: why is this presence located in the past? Why, in order to locate it are we required to leave the present with which we are familiar? For the simple reason that historicity has so displaced "natural time" that it has become almost inaccessible. Why is then historicity a "descending and darkening way"? Because it signifies the deconstruction of presence by the future. We do not live in the present at all but subordinate it into a means of "getting ahead." Within historical time, work views the present from the point of view of a goal to be reached, it displaces leisure which alone allows the presence of what is present to manifest itself without reference to any "in order to."
In other words, appropriation of what is present takes precedence of contemplation of it, the use of things over appreciation of them. Historicity can be equated with profanation, rationalized as practical necessity. But it is a history which does not harken to beginnings (as Vico's historicity certainly does) but is searches anxiously into petrified documents with a particular goal in mind.
Underlying that kind of rationalization is the drive to get ahead. What are we trying to get ahead of and what are we trying to get behind us? What prompts us to look past presence and privilege the future? This desire to get ahead, an integral part of any ideology of progress, seemed to Thoreau a kind of demonic appetite which enslaves the human heart. The image of historicity as a dark descent would suggest that Thoreau conceives of our being as caught in a tragic fall. Back to the garden of Eden.
For Thoreau, it is difficult but not impossible to awaken from the nightmare of history by retrieving the original experience which it has ruptured. Walden appears as sacred scripture, because it details the practice of this retrieval and does so via a poetic naturalistic language.
However, this account seems to have fallen prey to the metaphysics of presence which a modern philosopher such as Derrida has deconstructed in such a devastating way. For in fact, Thoreau's project of escaping historicity and retrieving natural time seems to require our believing not only that our origin exists but that it is separable from all that derives from it; i.e., the privileging of being over historicity, the natural over the cultural, the signified over signifiers; it promises us to avoid deconstruction. But this promise can be fulfilled only if the dichotomy between "natural time" and historicity is tenable; only if time is not a "descending and darkening way,' only if deconstruction is not immanent within time itself. This is precisely what Derrida (as well as Heidegger) call into question.
Let us therefore test Thoreau's experience of the "auroral hour" with the Derridarian critique. This is not easy because Thoreau does not describe it literally but simply evokes it through hints and intimations, for he believes that it cannot be rendered any other way. It is not a matter of the intellect, but of the heart. We do not awaken to it by opening our eyes, but by becoming wonderers. Amazement attends to what is right here in front of us. This is in contrast to the attitude of practicality which notices nothing of the present except to achieve future goals.
When wonder arrives however, it interrupts everything else. This is the experience we lived once as children, but eventually lost when we fell prey to the restlessness of practicality. Wonder is wholly absorbed in and by the presence of that is present before it, and appreciates it for its own sake, instead of profaning it as a mere means.
All genuine philosophy begins in wonder, for immanent within it is an awareness of the world as sacred; implicit in that sacred character is the imperative that it be reverenced. This is the ab-original religious experience and without it no civilization is possible. The child in us is aware that there is more than what is right in front of us; there are intimations that move us and transport us out of ourselves.
It is like falling in love with the world the way a St. Francis of Assisi fell in love with it in total self-abandonment. What did Francis abandon himself to? To the "more" that is both immanent within the present and other than it, the not yet, a wholly unknown and unforeseeable future. Far from fixating us in the present, original amazement transports us beyond itself. As Thoreau renders it: "when we are really walking, we go forth…in the spirit of undying adventure, never to return…" (From Walking). So the deconstruction of the present is the very condition for the possibility of ex-static wonder. The metaphysics of presence causes us to misconstrue this experience.
Thoreau helps us to deconstruct it by evoking the experience in such a way that the deconstruction immanent within it is allowed to emerge. For humans, there is no original presence, no being antecedent to temporality, no time except from historicity. The breakthrough into the unpresenceable future is what is ab-original for us in as much as the very nature of our being is to be wonderers.
What becomes then of the dichotomy between "natural time" and historicity on which Thoreau's spirituality depends? To answer the question we need to look a bit more closely at what Thoreau sees as the characteristic of our historicity: goal seeking. When we are working toward a goal we subordinate the present to the future. When goal achievement becomes a way of life the danger is that each goal becomes a means to another goal and no arrival is ever final. Goal seeking approaches the future with a destination in view and a plan for reaching it.
This meticulous measuring and planning is the pride and joy of all rationalists. The planning prescribes the shape of our historicity. It aims at controlling the future. Paradoxically, the achievement of any particular goal becomes less important than the overriding project of control itself within the assumed framework of "inevitable progress" and its corollary belief that what is newest is always the best. What will matter the most is not so much getting to the goal but making progress and "getting ahead."
However, the unforeseeable future usually intrudes. It is radically heterogeneous from the present. We approach the future with a master plan in the hope of repressing this heterogeneity and obtaining a future that will not be destructive or deconstructive; that is to say, one that we can control. In other words, goal-seeking wishes to prevent the future from breaking upon the present in a way that would deconstruct it. Implicit in this desire to prevent this deconstruction is a nostalgia for a present insulated from the future. Working hard to get ahead is a way of trying to bet back to a present that the future has not yet deconstructed.
Thoreau would have us withdraw from historicity in order to immerse ourselves in an undefiled present. But that risks confusing the attempt to control the future with living in relationship to it. For to live wholly in the present means exactly to be caught in the unforeseeable which is immanent within the present as a disruption, i.e., being present to the future. A present insulated from the possibility of this fracture would not be a temporal present; it would be outside or before time. This longing to immerse ourselves in such a present is the equivalent of a desire to control the future. In both case we seek to escape temporality.
We may ask: why does our historicity take the form of trying to repress the future by controlling it? Because to wholeheartedly embrace what is right-here-and now-in front of us as an unknown that transcends us and beckons us to a response requires letting go of that which is right-here-and now-in front of us, thus relinquishing our toehold on the present and abandoning ourselves to the unforeseeable without efforts to control it. Indeed, irrespective of what the future holds in store for us, opening ourselves to it in its radical heterogeneity is a radical disruption, a sort of death.
Thoreau puts it thus: "We should go forth…in the spirit of undying adventure, never to return, prepared to send back our embalmed hearts only as relics to our desolate kingdom. If you are ready to leave father and mother, and brother and sister, and wife and child and friends, and never see them again, if you have paid your debts, and made your will, and settled your affairs, and are a free man, then you are ready to walk" (Walking). This kind of walking does not bring one back to an original natural time. It leads straight into a historicity that requires leaving home, and abandoning all hope of ever returning.
The home we do not wish to leave is presence undefiled by the future. We have never been there, and yet we dread departing from it even though this departure is what we are. We desperately try to make historicity conform to our plan for it so as to relieve the dread. A goal-oriented life is not open to the future; it attempts to get ahead of time itself, so as to prevent it from devastating us. The alternative to historicity as we ordinarily live it is not to returning to natural time but abandoning ourselves to historicity rather than trying to control it. Surely it requires the ascesis of dispossession which Thoreau prescribes and St. Francis well knew, but this ascesis leads into history, not away from it.
The ecstasy of being transported out of ourselves is inseparable from the anguish of departure. Think of the myth of Europa and the scene of goddess Europa departing for good on top of a black bull (Zeus in disguise). We may ask: is she being transported out of herself in ecstasy? On the way we answer that question hangs the whole issue of the cultural identity of Europe. For the fullness of the present can be experienced only in so far as we abandon ourselves to the future what is immanent within it.
It can easily be argued that no time has been obsessed with controlling historicity as our own. What we ended up getting was Machiavellian real-politik where the end justifies any means. This drive at control is intensified by the painful realization that we do not control time and that there is no higher providence that will do it for us as the founding fathers of the United States surely believed. So we feel abandoned in history and abandoned to it. The intensity of this abandonment drives us to control the dreaded heterogeneity of the future; but the more control is achieved, the less history becomes possible.
Enter Francis Fukuyama who postulates an end of history when historicity is an anachronism and everything will be under control; that is to say, a future time in which the future will have been abolished. Enter George Orwell with his 1984. Enter Henry Ford with his "history is bunk." Thoreau for one would strongly argue that we must try to escape such madness and go back to a time when the present was not held hostage to the inevitable progress as conceived by our present day rationalists dubbed by Vico "barbarians of the intellect." It is therein that lies the prostitution of our very humanity.
One parting thought: there is an alternative to both the myth of the undefiled presence and the utopia (or dystopia) of a wholly controlled future, which is to say, the alternative to getting behind time and getting ahead of it. The alternative is to live within historicity itself as Vico has well taught us. To live in the present as it is broken open to and by the future.
The difficulty, in my opinion, is that the obsession with measurement and control has become so pervasive within positivist modernity that the very existence of the future in its heterogeneity seems to be in jeopardy. Within the problematic times we live in, nothing is held out to us, except the utterly unforeseeable wonder, the possibility of something impossible to anticipate. Both Thoreau and Vico teach us that to live fully in the present is to abandon ourselves to this possibility of something impossible to anticipate.
Indeed, to live fully in the present is to abandon ourselves to this possibility instead of wishing to avoid it or control it. We desperately need to learn what Thoreau calls "the art of walking," but even here he would claim hat our power to do so depends on what used to be called grace, over which we also have no control.
KP's Education Reforms – Heading Towards Right Path
The first word revealed in the holy Quran was "Iqra" which means "to read". This first verse of Holy Quran shows us the importance of pen, greatness of knowledge and importance of education in Islam. Article 25-A of Pakistan's constitution obliges the state to provide free and compulsory education to all children between the ages of five and sixteen. Education is the reason behind rise and fall of any nation. After the 18th amendment, on April 19th 2010, the education sector was assigned to the provinces, with a hope that provinces would focus on providing quality education, as previously; there was a lack of comprehensive planning and strategy in this sector.
During its second stint in KP, PTI-led government declared an education emergency in the province. As part of election manifesto, PM Imran Khan reiterated his firm resolve to upgrade education system across KP. Consequently, during past three years, KP government has focused on the neglected education sector and introduced various revolutionary steps to improve the quality of education.
The provincial government is spending heavily on building infrastructure and basic facilities. The number of non-functional schools have been reduced massively due to effective policies. A real time focus is given to the lack of facilities like boundary walls, water supply, electricity, and toilets. To get rid of load shedding issues, the government installed thousands of solar panels in schools to have an un-interrupted supply of electricity at daytime. Simultaneously, increased annual budget for education.
The present age is known as an era of Information Technology (IT) and a nation cannot progress without making full use of it. Therefore, the provincial government has established thousands of state of the art IT labs across KP. It is pertinent to mention here that Microsoft has also endorsed this effort and offered to train above 15000 IT teachers with free certification.
The major five-year revolutionary educational reform plan (2019-2023) was brought by department of Elementary and Secondary Education as a flagship project of KP government in this tenure. The four core aspects of this innovative plan includes teachers' training, curriculum reforms, establishment and up-gradation of schools and the appointment of new teaching staff.
In order to reduce teacher to student ratio it has been decided to hire 65,000 new teachers well versed with modern education techniques, including 11,000 primary teachers under this five years' plan. So far, more than 40,000 teachers have been recruited on merit bases through NTS. After the merger of tribal districts in KP, the education Ministry has approved a handsome amount for the restructuring the current education system. In order to modernize the current education system, KP government has established 138 Data Collection Monitoring Assistants (DCMAs) in tribal districts.
Taleemi Islahi Jirga (TIJs) are converted into Parent-Teacher Councils (PTCs) and connected them with education ministry with an aim to keep a check and balance. Government has introduced a new concept of school leaders and aims to train about 3,000 leaders who will be responsible for monitoring the classrooms, lesson management, implementation, and daily school life.
The process of expanding teachers' training program to all districts of the province is also in process. Furthermore, the education department has almost completed its working on the development of high-quality script lessons for different subjects. Textbooks for classes 1 to 10, will also be revised according to modern standards by 2023.
Another milestone achieved by KP government is the establishment of Independent Monitoring Unit (IMU). This vigilant monitoring system has reduced teachers' absenteeism by 17% to 20%. It also constantly collects reliable data which is helpful for realistic planning.
Previously, teachers used to take salaries without performing any duties; however, with the advent of biometric attendance system, those ghost servants have been captured. Enrollment drives have been organized every year. Government is giving free books to the children including drawing and coloring books to enhance their creative thinking. Government is also stressing on female education through its new policy of building classrooms with a ratio of 2 for female and 1 for male.
To impart the true teachings of Islam, Quranic education and Nazira is made compulsory up to class 12th. In a refreshing development, students of private schools are migrating to government schools due to student-friendly policies.
Nevertheless, there is room for improvement in the education sector like linking promotions of teaching and administrative staff with performance. Government teachers should be made bound to enroll their children in public sector. The concept of uniform curriculum will create national thinking. Another important aspect which needs attention is to address the growing role of tuition and coaching centers. Technical education should also be focused from the base. Experiences of others successful educational models like Finland model may be studied to improve the sector.
Eurasian Forum: Empowering Women in the Changing World
Women play an increasingly important role in resolving issues that society and the state encounter and in the modern world, they should not face the choice between family and self-fulfillment, Russian President Vladimir Putin said at the third Eurasian Women's Forum held in St. Petersburg on October 13-15.
"It is completely obvious that in modern conditions a woman should not face the choice between children and family or professional fulfillment. That is why in Russia the conditions are consistently created for a woman after childbirth to begin or resume her professional career at any moment, to become accomplished, to achieve growth in what she enjoys," Putin stressed.
The Eurasian Women's Forum, held since 2015, is one of the largest international platforms uniting female leaders from all continents to examine and discuss the role of women in the modern world and work out new approaches to solving global problems.
The forum was organized by the Federation Council of the Federal Assembly of the Russian Federation and Interparliamentary Assembly of the Commonwealth of Independent States (IPA CIS). This forum has won wide recognition as an effective mechanism of interaction and dialogue for women who are influencing social, political and economic decisions. It facilitates the growing participation of women's movements in resolving global challenges.
The chosen theme of the third forum "Women: A Global Mission in a New Reality" has much significance for today's world. Boosting international cooperation to enhance the role of women in order to meet the goals of sustainable development, forming women's agenda and new approaches to solving global problems in the new reality – these are the main objectives for participants and organizers.
The participants, indeed, devoted key debates to the role of women in ensuring global security, the transition to new models of economic growth and social progress, overcoming the adverse consequences of the coronavirus pandemic, developing healthcare, balancing universal digitization, and addressing global environmental and climate problems.
For the first time, the forum feature meeting of the International Working Group of the Organization for Economic Co-operation and Development's Nuclear Energy Agency on improving gender balance in the nuclear energy industry.
Expert sessions featured prominently for international organizations and associations. Those include field sessions of Women 20, the UN session on industrial development (UNIDO), the World Bank session, the BRICS Women's Business Alliance meeting, international club of APEC BEST AWARD winners and participants, and International Club of Women Regional Leaders.
Throughout the world, there is a growing demand for female leadership. Research has shown that companies with women on their boards of directors enjoy better results. As new skills requirements are emerging, so educational programmes for female leaders are becoming critical. The ability to share experience at an international level of implementing such programmes help foster joint initiatives. This shows a turn for women in political sphere.
In the face of global challenges, there is an increasing need for a new paradigm, along with a renewed focus on changing attitudes to women. Women have made an enormous contribution to efforts to improve health, raise life expectancy, and improve quality of life. These are the first role as women in the family, and this is unchangeable fact in the world.
Previously there had been some innovations. The BRICS Women's Business Alliance was first presented at the 2nd Eurasian Women's Forum. The leaders of Brazil, India, China, Russia, and South Africa gave their unanimous support to the initiative, and adopted the declaration on the establishment of the alliance. Last year (2020) saw the official launch of the BRICS Women's Business Alliance.
The alliance seeks to implement multilateral cooperation projects aimed at consolidating and strengthening its role in the global economic agenda. The alliance's areas of focus include the development of innovation, healthcare, food and environmental security, an inclusive economy, the creative industries, and tourism.
Women have been forging alliances and ahead of this forum for instance, the Women's Business Association of the Federation of Indian Chambers of Commerce and Industry (FLO FICCI), considered as the largest women's business association in India, signed a memorandum of understanding with Russia. This collaboration aims at developing women's entrepreneurship, social communications and at creating favourable conditions for cooperation between business circles in Russia and India.
It plans promoting entrepreneurship and professional excellence through seminars, conferences, lectures, trainings, and other events aimed at encouraging and stimulating the involvement of the skills, experience, and energy of women in all sectors and at all levels of economic activity.
The Eurasian Women Association has so many programmes and projects with other women's groups and associations in the Eurasian region, in Asia, Africa, and Europe. Obviously, women have come a long way throughout the world, since their first conference held 1986 in Beijing, China and resultantly declared March 8 – as International Women's Day marks annually throughout the world. Women have taken up the fight, sometimes collaborating with women-conscious men and thus paving the way up to the top echelon in all economic and social spheres. Women now have a structured organization from the grassroots, in all countries, and up to regional organizations and to the United Nations.
Speaker of the Federation Council, Valentina Matviyenko, in her opening speech at the plenary session, highly stressed that the main goals of the global women's community as that directed towards improving people's quality of life as well as building mutual understanding and trust between countries and peoples in the name of peace and sustainable development.
Russian Deputy Prime Minister, Viktoria Abramchenko, similarly noted in her speech that women are directly involved in implementing broad scope of development tasks in Russia and beyond on international platforms.
Vietnamese Vice President, Vo Thi Anh Xuan, made a video conference presentation. She said that the forum is bringing together the majority of women around the world. "The role of women today is extremely important. We can make the world more just and help fight global challenges," she said.
Chairwoman of the National Assembly of Azerbaijan Sahiba Ali gizi Gafarova believes that the topics discussed at the Eurasian Women's Forum provide an opportunity to consider the most pressing issues of modern life and enhance women's status around the world. Gafarova unreservedly stated that fully unleashing women's potential would be the foundation for building a healthy society.
Chairwoman of the Senate of Uzbekistan Tanzila Narbaeva noted that the forum once again demonstrated women's growing role in resolving the socioeconomic issues facing their countries, and demonstrates new approaches to the women's agenda.
Narbaeva stressed that Uzbekistan, for instance, is ready to share its experience in various areas and is open for multifaceted cooperation. She invited the participants to take part in the women's forum during the Shanghai Cooperation Organization summit in 2022, planned in Samarkand, the second largest city in Uzbekistan.
Chairwoman of the Lower Chamber of Parliament of Turkmenistan, Gulshat Mammedova, said the forum is an important platform for interaction between women and helps to harmonize efforts in addressing various issues of our time as well as exchange views and experience in promoting women's rights.
Participation of African women was modest, that included for example President of the Senate of Gabon Lucie Milebou Aubusson, Liberian Dr. Jewel Howard-Taylor and Zimbabwean First Lady Auxillia Mnangagwa among a few others. President of the Assembly of Mozambique, Esperança Laurinda Francisco Nhiuane Bias, delivered a speech at the forum.
Zimbabwean First Lady, Auxillia Mnangagwa, on the sidelines held a special working discussion with the Speaker of the Federation Council of the Federal Assembly of the Russian Federation, Valentina Matviyenko, focusing on developing inter-parliamentary relations, women in sustainable development, education and charity.
The First Lady and the Speaker snapshotted on the possibility of greater participation of Russian economic operators in the development process in southern African region. Both women have expressed an appreciation cooperating on various questions on international platforms. Diplomatic relations between the two marked its 40th year.
On October 15, the participating African women took part an exclusive discussion solely on "the Role of Women in the Integrated Development of the African Continent" at the Tauride Palace. It was attended by women from international organizations, business circles, scientific or academic community and non-governmental organizations.
The entire third forum, organized primarily to review how women have performed in men-dominated world, identify challenges and roadblocks on their way to gender equality and fight for higher social status and, of course, outline new strategic goals for the future. It was held offline using modern formats such as video conferencing and online broadcast, intended to ensure extended outreach and provide audience engagement. The rules and regulations for physical presence was in strict accordance with safety measures aimed at preventing the spread of COVID-19.
Inequalities between ethnic groups are stark -UN report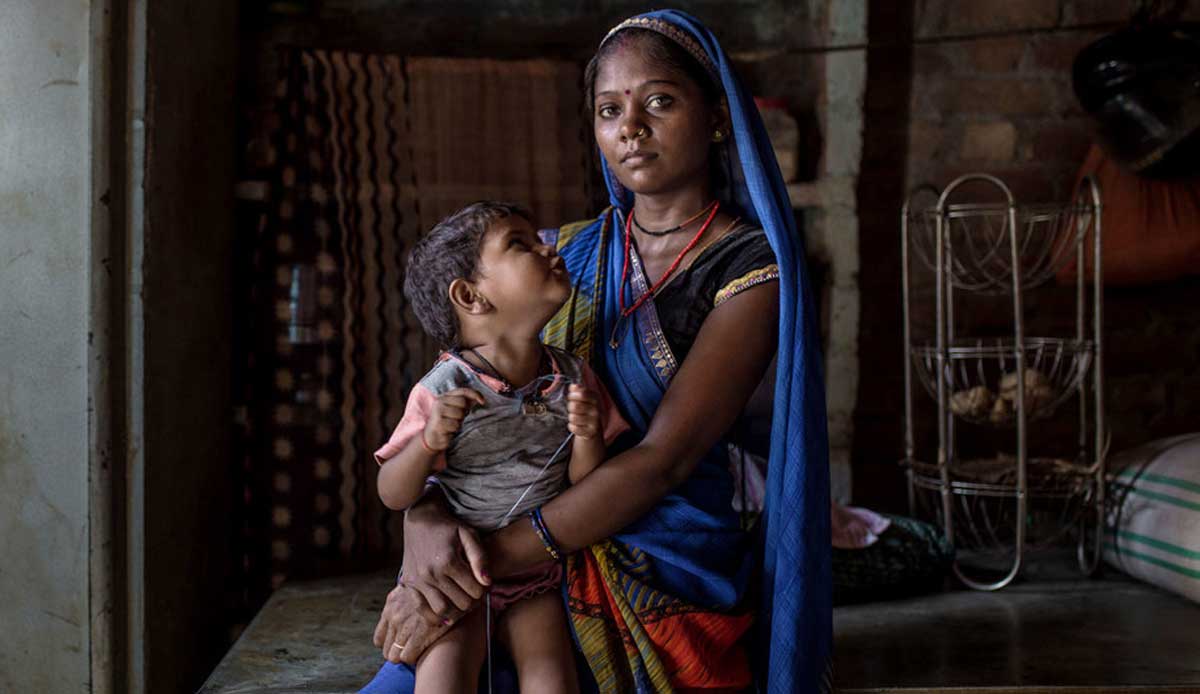 Differences in so-called multidimensional poverty among ethnic groups are consistently high across many countries, according to a new analysis released this Thursday.
The global Multidimensional Poverty Index (MPI), produced by the UN Development Programme (UNDP) and the Oxford Poverty and Human Development Initiative, also found that in nine specific ethnic groups surveyed, more than 90 per cent of the population is trapped in poverty.
In some cases, disparities across ethnic and racial groups are greater than across regions within a country. More than that, the disparities across the Index for ethnicity, is greater than that across all 109 countries, and all other variables tested.
Besides income, the Index measures poverty using various indicators, including poor health, insufficient education and a low standard of living.
The research for the report was conducted across 109 countries, covering 5.9 billion people, and presents an ethnicity/race/caste disaggregation, for 41 nations.
Regional differences
Within a country, multidimensional poverty among different ethnic groups can vary immensely.
For example, in Latin America, indigenous peoples are among the poorest. In Bolivia, indigenous communities account for about 44 per cent of the population, but represent 75 per cent of multidimensionally poor people.
The figures are also stark in India, where five out of six people in this situation were from "lower tribes or castes", according to UNDP.
Solutions
Proposing solutions for this problem, the authors point out the example of the two poorest ethnic groups in Gambia, that have roughly the same value in the Index, but have different deprivations, to show that different policy actions are needed to find effective solutions for different cases.
Focusing on gender, the report shows that, worldwide, about two-thirds of multidimensionally poor people, or 836 million, live in households where no woman or girl has completed at least six years of schooling.
Besides that, one-sixth of all people in this situation, about 215 million, live in households in which at least one boy or man has completed six or more years of schooling, but no girl or woman has.
The report also finds that these women and girls are at higher risk of suffering intimate partner violence.
Main findings
Across the 109 countries studied, a total of 1.3 billion people are multidimensionally poor.
About half of them, 644 million, are children under age 18; and nearly 85 percent live in Sub-Saharan Africa or South Asia. More than 67 percent live in middle-income countries.
Living in multidimensionally poverty can mean very different things.
Around 1 billion people, for example, are exposed to health risks due to solid cooking fuels, another billion live with inadequate sanitation, and another billion have substandard housing.
Around 788 million live in a household with at least one undernourished person, and about 568 million lack improved drinking water within a 30-minute roundtrip walk.
For UNDP Administrator, Achim Steiner, this is a reminder "of the need for a complete picture of how people are being affected by poverty, who they are and where they live."
Mr. Steiner also highlighted the COVID-19 pandemic factor, saying the international community is "still grappling to understand its full impacts."
Progress
Even though multidimensional poverty remains high, there were signs of progress in some countries, at least until the beginning of the pandemic.
Of the 80 nations and five billion people for which there is data over time, 70 reduced their Multidimensional Poverty Index in at least one period. The fastest changes happened in Sierra Leone and Togo.
The director of OPHI at the University of Oxford, Sabina Alkire, stressed the need to fix the structural inequalities that oppress and hinder progress.
For her, disaggregating multidimensional poverty data by ethnicity, race, caste and gender "unmasks disparities and forms a vital guide to policymakers to leave no one behind in the last decade for action."