History, Time, and Utopia: Some Reflections
"That man who does not believe that each day contains an earlier, more sacred, and auroral hour than he has yet profaned, has despaired of life, and is pursuing a descending and darkening way." (Henry David Thoreau)
The above is a passage from Thoreau's Walden. What is Thoreau calling into question in this passage? Nothing short of the sense of irreversibility that governs our ordinary understanding of time and historicity.
Indeed if time moves irreversibly ahead, then we may well be on a "descending and darkening way." Our being in time is redeemable only if we can escape this inexorable movement. Does that mean that, as Plato seems to advocate in the Phaedo, that we have to liberate ourselves from temporality? On the other hand, Thoreau seems to be saying that a person who is out to redeem time by escaping it has already "despaired of life."
Time itself, Thoreau implies, opens up another possibility. If we have not despaired already, we may realize that in fact time does not move irreversibly forward because each day is "earlier" than the one that went before. How early? The "auroral hour," while not outside time, does not refer to any prior historical moment since any such moment is located on the "descending and darkening" path that has to be escaped. The "auroral hour" of which Thoreau speaks is time before history. This kind of time is not irreversible; rather it recurs each immemorial morning.
The beginning returns eternally even if caught within historicity. But we fail to be present to this temporality of nature, perhaps because nature itself has been historicized by our appropriation of it. For this is the nature that emerges fresh from the hands of the gods. Thoreau speaks of the morning as "the most memorable season of the day." Having returned to the origin, one no longer needs to hark back to it. Only when it has been lost, in the middle of the day, one needs to remember it. In the auroral hour one neither harkens back to a previous time, nor does one orient oneself in terms of a future that has not yet arrived: one is present in the present and present to all that is present in it.
The above begs the question: why is this presence located in the past? Why, in order to locate it are we required to leave the present with which we are familiar? For the simple reason that historicity has so displaced "natural time" that it has become almost inaccessible. Why is then historicity a "descending and darkening way"? Because it signifies the deconstruction of presence by the future. We do not live in the present at all but subordinate it into a means of "getting ahead." Within historical time, work views the present from the point of view of a goal to be reached, it displaces leisure which alone allows the presence of what is present to manifest itself without reference to any "in order to."
In other words, appropriation of what is present takes precedence of contemplation of it, the use of things over appreciation of them. Historicity can be equated with profanation, rationalized as practical necessity. But it is a history which does not harken to beginnings (as Vico's historicity certainly does) but is searches anxiously into petrified documents with a particular goal in mind.
Underlying that kind of rationalization is the drive to get ahead. What are we trying to get ahead of and what are we trying to get behind us? What prompts us to look past presence and privilege the future? This desire to get ahead, an integral part of any ideology of progress, seemed to Thoreau a kind of demonic appetite which enslaves the human heart. The image of historicity as a dark descent would suggest that Thoreau conceives of our being as caught in a tragic fall. Back to the garden of Eden.
For Thoreau, it is difficult but not impossible to awaken from the nightmare of history by retrieving the original experience which it has ruptured. Walden appears as sacred scripture, because it details the practice of this retrieval and does so via a poetic naturalistic language.
However, this account seems to have fallen prey to the metaphysics of presence which a modern philosopher such as Derrida has deconstructed in such a devastating way. For in fact, Thoreau's project of escaping historicity and retrieving natural time seems to require our believing not only that our origin exists but that it is separable from all that derives from it; i.e., the privileging of being over historicity, the natural over the cultural, the signified over signifiers; it promises us to avoid deconstruction. But this promise can be fulfilled only if the dichotomy between "natural time" and historicity is tenable; only if time is not a "descending and darkening way,' only if deconstruction is not immanent within time itself. This is precisely what Derrida (as well as Heidegger) call into question.
Let us therefore test Thoreau's experience of the "auroral hour" with the Derridarian critique. This is not easy because Thoreau does not describe it literally but simply evokes it through hints and intimations, for he believes that it cannot be rendered any other way. It is not a matter of the intellect, but of the heart. We do not awaken to it by opening our eyes, but by becoming wonderers. Amazement attends to what is right here in front of us. This is in contrast to the attitude of practicality which notices nothing of the present except to achieve future goals.
When wonder arrives however, it interrupts everything else. This is the experience we lived once as children, but eventually lost when we fell prey to the restlessness of practicality. Wonder is wholly absorbed in and by the presence of that is present before it, and appreciates it for its own sake, instead of profaning it as a mere means.
All genuine philosophy begins in wonder, for immanent within it is an awareness of the world as sacred; implicit in that sacred character is the imperative that it be reverenced. This is the ab-original religious experience and without it no civilization is possible. The child in us is aware that there is more than what is right in front of us; there are intimations that move us and transport us out of ourselves.
It is like falling in love with the world the way a St. Francis of Assisi fell in love with it in total self-abandonment. What did Francis abandon himself to? To the "more" that is both immanent within the present and other than it, the not yet, a wholly unknown and unforeseeable future. Far from fixating us in the present, original amazement transports us beyond itself. As Thoreau renders it: "when we are really walking, we go forth…in the spirit of undying adventure, never to return…" (From Walking). So the deconstruction of the present is the very condition for the possibility of ex-static wonder. The metaphysics of presence causes us to misconstrue this experience.
Thoreau helps us to deconstruct it by evoking the experience in such a way that the deconstruction immanent within it is allowed to emerge. For humans, there is no original presence, no being antecedent to temporality, no time except from historicity. The breakthrough into the unpresenceable future is what is ab-original for us in as much as the very nature of our being is to be wonderers.
What becomes then of the dichotomy between "natural time" and historicity on which Thoreau's spirituality depends? To answer the question we need to look a bit more closely at what Thoreau sees as the characteristic of our historicity: goal seeking. When we are working toward a goal we subordinate the present to the future. When goal achievement becomes a way of life the danger is that each goal becomes a means to another goal and no arrival is ever final. Goal seeking approaches the future with a destination in view and a plan for reaching it.
This meticulous measuring and planning is the pride and joy of all rationalists. The planning prescribes the shape of our historicity. It aims at controlling the future. Paradoxically, the achievement of any particular goal becomes less important than the overriding project of control itself within the assumed framework of "inevitable progress" and its corollary belief that what is newest is always the best. What will matter the most is not so much getting to the goal but making progress and "getting ahead."
However, the unforeseeable future usually intrudes. It is radically heterogeneous from the present. We approach the future with a master plan in the hope of repressing this heterogeneity and obtaining a future that will not be destructive or deconstructive; that is to say, one that we can control. In other words, goal-seeking wishes to prevent the future from breaking upon the present in a way that would deconstruct it. Implicit in this desire to prevent this deconstruction is a nostalgia for a present insulated from the future. Working hard to get ahead is a way of trying to bet back to a present that the future has not yet deconstructed.
Thoreau would have us withdraw from historicity in order to immerse ourselves in an undefiled present. But that risks confusing the attempt to control the future with living in relationship to it. For to live wholly in the present means exactly to be caught in the unforeseeable which is immanent within the present as a disruption, i.e., being present to the future. A present insulated from the possibility of this fracture would not be a temporal present; it would be outside or before time. This longing to immerse ourselves in such a present is the equivalent of a desire to control the future. In both case we seek to escape temporality.
We may ask: why does our historicity take the form of trying to repress the future by controlling it? Because to wholeheartedly embrace what is right-here-and now-in front of us as an unknown that transcends us and beckons us to a response requires letting go of that which is right-here-and now-in front of us, thus relinquishing our toehold on the present and abandoning ourselves to the unforeseeable without efforts to control it. Indeed, irrespective of what the future holds in store for us, opening ourselves to it in its radical heterogeneity is a radical disruption, a sort of death.
Thoreau puts it thus: "We should go forth…in the spirit of undying adventure, never to return, prepared to send back our embalmed hearts only as relics to our desolate kingdom. If you are ready to leave father and mother, and brother and sister, and wife and child and friends, and never see them again, if you have paid your debts, and made your will, and settled your affairs, and are a free man, then you are ready to walk" (Walking). This kind of walking does not bring one back to an original natural time. It leads straight into a historicity that requires leaving home, and abandoning all hope of ever returning.
The home we do not wish to leave is presence undefiled by the future. We have never been there, and yet we dread departing from it even though this departure is what we are. We desperately try to make historicity conform to our plan for it so as to relieve the dread. A goal-oriented life is not open to the future; it attempts to get ahead of time itself, so as to prevent it from devastating us. The alternative to historicity as we ordinarily live it is not to returning to natural time but abandoning ourselves to historicity rather than trying to control it. Surely it requires the ascesis of dispossession which Thoreau prescribes and St. Francis well knew, but this ascesis leads into history, not away from it.
The ecstasy of being transported out of ourselves is inseparable from the anguish of departure. Think of the myth of Europa and the scene of goddess Europa departing for good on top of a black bull (Zeus in disguise). We may ask: is she being transported out of herself in ecstasy? On the way we answer that question hangs the whole issue of the cultural identity of Europe. For the fullness of the present can be experienced only in so far as we abandon ourselves to the future what is immanent within it.
It can easily be argued that no time has been obsessed with controlling historicity as our own. What we ended up getting was Machiavellian real-politik where the end justifies any means. This drive at control is intensified by the painful realization that we do not control time and that there is no higher providence that will do it for us as the founding fathers of the United States surely believed. So we feel abandoned in history and abandoned to it. The intensity of this abandonment drives us to control the dreaded heterogeneity of the future; but the more control is achieved, the less history becomes possible.
Enter Francis Fukuyama who postulates an end of history when historicity is an anachronism and everything will be under control; that is to say, a future time in which the future will have been abolished. Enter George Orwell with his 1984. Enter Henry Ford with his "history is bunk." Thoreau for one would strongly argue that we must try to escape such madness and go back to a time when the present was not held hostage to the inevitable progress as conceived by our present day rationalists dubbed by Vico "barbarians of the intellect." It is therein that lies the prostitution of our very humanity.
One parting thought: there is an alternative to both the myth of the undefiled presence and the utopia (or dystopia) of a wholly controlled future, which is to say, the alternative to getting behind time and getting ahead of it. The alternative is to live within historicity itself as Vico has well taught us. To live in the present as it is broken open to and by the future.
The difficulty, in my opinion, is that the obsession with measurement and control has become so pervasive within positivist modernity that the very existence of the future in its heterogeneity seems to be in jeopardy. Within the problematic times we live in, nothing is held out to us, except the utterly unforeseeable wonder, the possibility of something impossible to anticipate. Both Thoreau and Vico teach us that to live fully in the present is to abandon ourselves to this possibility of something impossible to anticipate.
Indeed, to live fully in the present is to abandon ourselves to this possibility instead of wishing to avoid it or control it. We desperately need to learn what Thoreau calls "the art of walking," but even here he would claim hat our power to do so depends on what used to be called grace, over which we also have no control.
You could have been black too: Describing racism in Venezuela
"Black woman! . . . if you were white and had straight hair / My mother told me in distress not to marry a black woman, because when she's asleep, she looks like a coiled snake / A black woman with a big nose doesn't cook for me, because she hides the mouthfuls in her nostrils"
The world is in the severe grip of Corona virus, countries are experiencing recession & economic downfall, millions of people are starving vanishing, and environment is abating. All this together, alarms world for the worsening future that might welcome us tomorrow. But still the capitalist class of developed nations is indulged in the debate of US/them. On the basis of primordial traits individuals are classified as either in-group or out-group. Consequently hatred, animosity and xenophobia is increasing generation by generation towards the minorities around the world.
Similar is the situation of afro-Venezuelan community around the world and predominantly in Venezuela. The afro-descendant group is target of hate speech, discrimination and racism. They are been called by various names such as vermin, mulatoo, barefoot, rabble, uncultured and inferior; mainly due to their afro-descendant identity. However the Venezuelan government denies the presence of racism, by asserting itself a racial democracy. A land which mixed heritage, embraces its café con leech or coffee with milk characteristic with pride.
History of afro-descendants in Venezuela dates back to 16th century, this era was significantly underlined for colonization by Spanish settlers. As the land was rich in natural resources supplementary workforces were brought from the third world countries. General belief system of elite of was "blacks have no soul and have very little intellectual capacity, so better if they perform task such as slavery". This is how African people first came to Venezuela, in order to work in the coca plantation. But no one was aware of the fact, this increased immigration; at one point of time might leads to numerically upsurge of afro-descendants at home. In 1979, customary practice of African slave trade was abolished, but till this time African community made almost 60% of Venezuela's population.
Afterwards to avoid the racial discrimination and hatred towards minorities. The Venezuelan nation adopted its mestizaje ideology and inculcated racial democracy. Which states that everyone is a mixed heritage, miscegenation. These elementary ideologies of Venezuela contradicts the presence of racism or racial divide in country. But realistically speaking racism is there, and unfortunately it is been masked due the mestizaje ideology. Closing the wounds of racism by making everyone a mixed.
The Racist treatment of afro-Venezuelan community is quite evident from their economic exclusion, social and political deprivation, hate speech directed towards them in popular music and lastly from their treatment in media. In short the state has been narrow-minded in providing social, economic, political and cultural values to its non-white majority.
Systematic exclusion of afro-Venezuelans from the economic system and job opportunities intensify the grievances of Afro-Venezuelans. Lack job opportunities for blacks, and fortunately if there are some jobs; even in those places they are driven out of their offices or are target of continued racism. Quoting the example of former president of Hugo Chavez Perez who was been called as Negro and monkey due to his afro-descendant identity. Another case of discrimination was heralded was an ice cream parlor franchise, situated in Caracas published a digital advertisement asking for hiring of employees. But the job criteria confused people, as it represented a clear discriminatory stance towards non-whites, requesting employees with 'white skin' and a height of 1,70m. Representation of blacks in media is also pitiful. There are only a few black faces in media, anchor person, television celebrities even the Miss Venezuela are invariably white or off white. It also causes whitening of popular culture; and a stigmatization in society those who are whiter are better off & socially acceptable.
Social grievances of afro-Venezuelans are evident from the customary practices of Non-documentation, denial of birth certificates, denial of nationality, and lack of information on social security issues; such as access to pensions by older people for almost past 40 years. Apart from that only references to black people in school texts is of historical aside during slavery. Further stereotyping afro-Venezuelans and perpetuating racism. This is not only wicked but alarming, how a state can constantly discriminate its citizens. How a group of people can be denied of their fundamental human rights by the states and authorities.
Political grievances of Afro-Venezuelans are in the form of exclusionary nationalist ideology, African descendants are deprived of self-right, freedom of expression, self-determination, political and human rights. Taking into account the recruitment procedure of blacks in army, was also biased and in the interest of elite. As it that would provide elite the man power for army.
The core of the problem lies in the problematic group histories of Afro-Venezuelans as they being a product of slave trade. Historically deprived of rights and treated unfairly further generates the concept of degraded community. Labelling them as the one who lack soul, not born to live rather to practice slavery as lack in intellectual wellbeing further generates dishonored sentiments and exacerbates racism. The problem cannot be solved, as long as it is considered a problem of black community only. Discrimination against any community reflects humanity at its worse, and the norm keeps on expanding in other parts of the world as well. Therefore it is necessary to consider racism a problem of humanity. Strict measures must be taken to root out racism, to help humanity. If today you are silent on the matter, it means you are showing consent towards racism. So speak up against racism, if you think it's not right. Otherwise it will become a norm.
Educating Women in Pakistan: A Necessity For National Development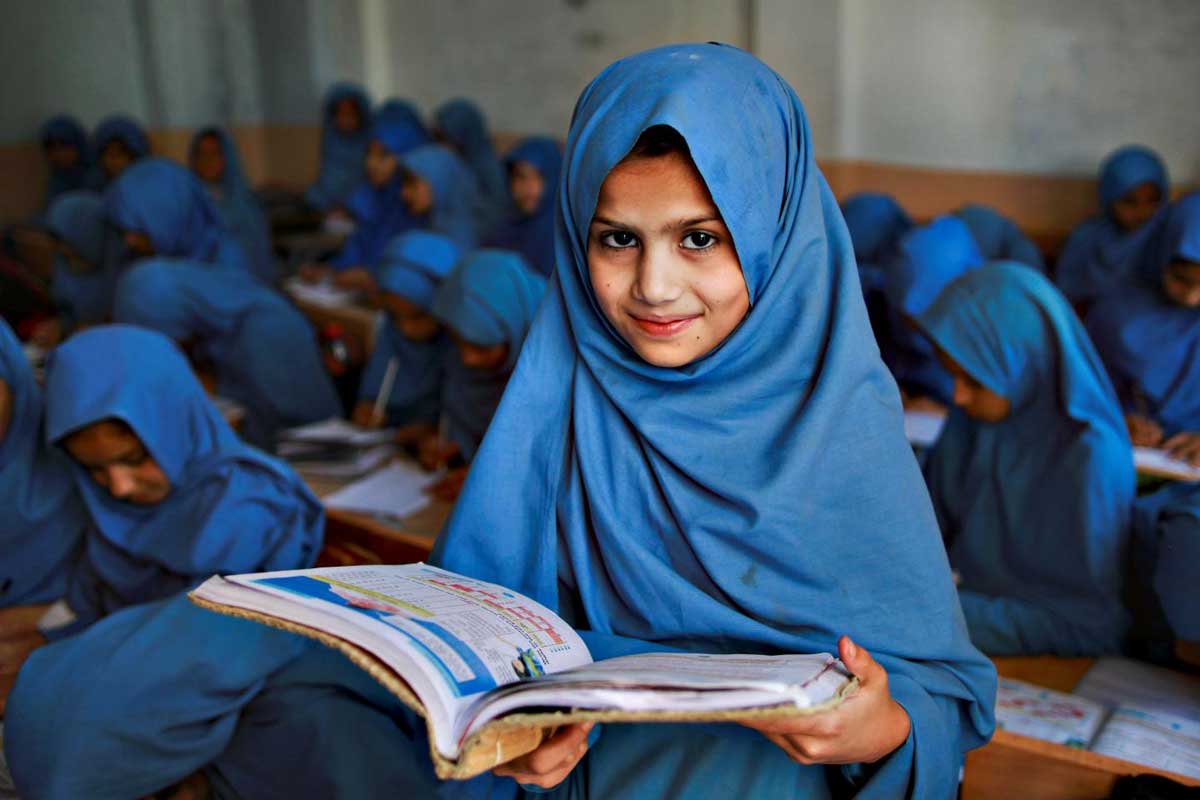 Education is fundamental to the success of any nation. Almost every developed nation recognizes its importance and lays great emphasis on its availability to every human being.
Education brings out the meaning of life and enables a person to make sense of the world around him. While on the other hand, an illiterate person fails to comprehend the essence of life and lives in ignorance.
Pakistan, the sixth most populous country in the world has grappled with the grave situation of illiteracy almost from the time of its existence and has one of the lowest literary rates on the continent. To put it narrowly, approximately 40% of its female population has not even received education at all. Thus, the major chunk of its population remains backward, which otherwise if educated could have proven to be a major source of social and economic development.
Women's education is inextricably linked to the well-being of society. A society comprises of both male and female members, and equally needs the contribution of women nearly as much as of men in maintaining and regulating its functions. However, women in Pakistan face great challenges in accessing education and are confined to play domestic roles only. Also, certain societies consider the education of women as taboo. This results in gender inequality and social disparity which ultimately impedes the growth of a nation.
Women, as a child bearer, not only holds great responsibility of proper upbringing of the child but also of a whole generation. This aspect can be underscored by the African proverb which says,
"If you educate a man, you educate an individual but if you educate a woman, you educate a whole nation."
Therefore, an increase in the education of women can profoundly improve human development outcomes such as child survival, health, and schooling. Education can bring phenomenal change in women's life as it increases their confidence and raises their status in family and society. It lends her voice which she can use to advocate her rights and also helps her to participate in political and social sciences. Pakistan cannot afford to neglect the education of women if it wants to modernize itself and until or unless its female population remains uneducated, it will continue to undermine the ideals of democracy that it so cherishes. There is no doubt that Pakistan is a country whose youth is imbued with great talents and if given adequate knowledge they can properly channel this talent to the country's advantage. This can only be achieved if gender disparities in literacy and education attainment in rural and urban areas of Pakistan are removed.
Women are also regarded as the weaker segment of society but through education, they can change their weakness into strength. It is also seen that women's education has a positive relationship with women's labor force participation rate which can play a significant role in reducing poverty and can contribute to sustainable growth in a developing country like Pakistan itself. Therefore, the government should invest in the education sector and especially in women's education. This should be on its priority list as it is necessary for national development and progress.
Hence, concrete steps should be taken to empower women by granting them equality and education so that Pakistan can set itself upon the path of success.
Reasons of societal disintegration in Pakistan's society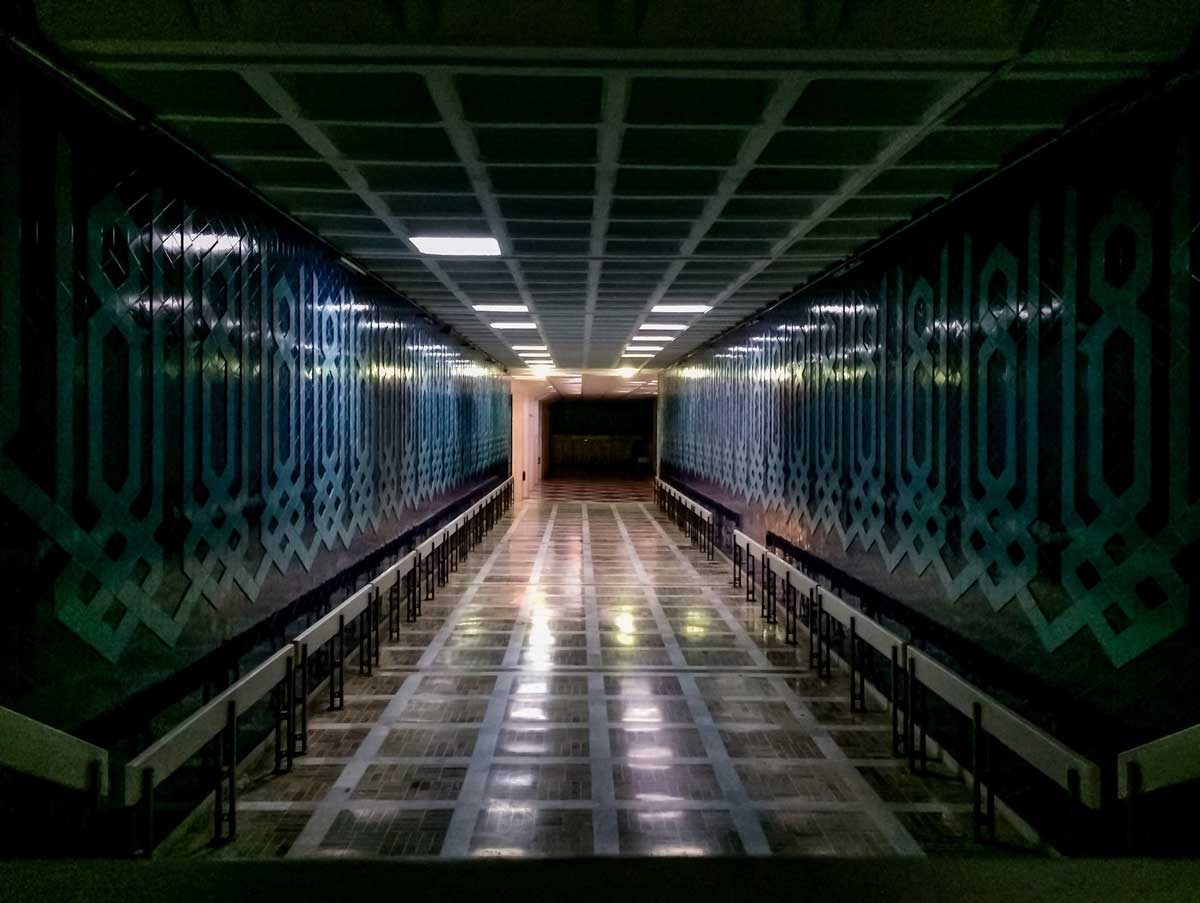 Societal disintegration also known as social disorganization can be described as the society's inability to structure itself and determine the mutual values and norms that should be presiding in a society. Another approach sees is as a complex and interconnected system of communities, formal and informal associations in the socialization process.
There are many reasons that exist in a society giving rise to the societal disintegration, the main and the core cause is the disturbed and interrupted system of social communication and the structure that exist for the mutual assistance. The society that is deprived of functional and far-sighted leadership without new ideas and strategies usually tend to fall in the process of social disintegration. The society practicality and viability tends to falls with the existence of economic problems, dissolving formal and informal institutions, deteriorating interpersonal relationships and weakening of the values and norms. All these thus impact the mental and the physical wellbeing of the society and the people thoroughly involved in it. Thus putting the restrain on the growth, self-realization, self-reflection and acknowledgment.
The reason for this societal disintegration in Pakistani society can be various. These numerous reason might include some internal as well as external causes. For instance Democracy and the rule of law, judicial system and calculated and good governance which was the main building factor of the idea of new country after the partition went into oblivion as soon as the establishment of the country. The nexus that started between the military and the bureaucracy for power accumulation and the multiple Martial laws put constrain on the hope of Pakistanis to build a sustainable nation and it was reflected in the future engagements of the citizen of the state.
Another reason which triggers the societal disintegration was the history of disasters and violence that the citizens go through. For example the history of Pakistan is marked with a lot of resistance and sacrifices by the people and their forefathers. Even after the creation of Pakistan, it had to go through several wars to ensure its survival. The people of Pakistani society also faced this disturbed environment throughout the Great War on terror happening in the immediate neighborhood of Afghanistan. It was impacting Pakistan in several ways for instance military operation to combat terrorism in the region of FATA created an environment of hostility and chaos. Troubled neighborhood and the major inclusion of migrants from time to time and its sociological, economic and psychological impacts is what Pakistan has faced since its establishment .So the environment in which the society exist and the history of disasters also increase the pace of societal disintegration.
Dysfunctional Education system can also contribute to be another major reason that is driving the societal disintegration. As the system lacks to provide the same and the equal opportunities for the children and women to seek the basic education in Pakistan. The lack of uniform educational curriculum and the modes of education is building a stroke between the elites and the lower section of the societies. The disparities on the basis of different religion and social status is escalating the social disintegration in the societies. In terms of opportunities the presence of Nepotism instead of merit is also causing the lack of commitment to one's own country.
Another reason that is contributing in the societal disintegration is the Cultural confusion also known as cultural dissonance reflecting the disharmony and the conflict and the confusion that people face due to the change in their cultural environment. In Pakistan it is seen in the province of Baluchistan, Gilgit Baluchistan and Pashtunistan. There still exist speculation for the ill treatment, less development and lack of opportunities for the Baloch's and Gilgiti. This creates a difference among the people of different cultural and give rise to hostility towards one another thus leads to more and more societal disintegration to a point that they start to consider themselves alien to the society. The lack of tolerance and acceptance for other religions, ethnicities and culture will alienate people from one another and will limit them to certain boundaries thus making it difficult for them to grow sociological and psychological, consequently bounding them to only one sect, ethnicities or area. For societal integration one must be visionary and develop sense of acceptance and tolerance leaving a room to nurture and develop as an integrated society rather than fueling the societal disintegration.
As mention earlier about the migration it is important to study it is detail, the massive in and out migration also serves as a factor that lead Pakistan society to face societal disintegration. Many people in Pakistan still seek migration to the countries aboard for better job opportunities, living standards, better health and education and security level. In Pakistan the Pakistani diaspora that basically reflects the brain drain from the country are exceeding the numbers of more than 10 million, people residing in the countries other than their homeland for such luxuries reflect little to no commitment and responsibility to their culture and country. Similarly the great number of influx of migrants as a result of GWOT also posed a challenge for national integration as they bought with them their culture, identity and problem thus making it difficult for citizens to actually achieve the sense of nationality thus leading to more culture confusion and disharmonization.
Those having power and other patrons in Pakistan who are living in their luxurious lifestyles and comfort zones they have this responsibility to observe and analyze and seek guidance from the other countries that how with the presence of diverse cultures, languages and religions, the process of national integration reached to its logical conclusion. But it is not possible in the absence of visionary leadership and the will to work honesty for the society and its harmonization, in absence of these values one cannot expect a country to remain united and integrated as a nation.