History, Time, and Utopia: Some Reflections
"That man who does not believe that each day contains an earlier, more sacred, and auroral hour than he has yet profaned, has despaired of life, and is pursuing a descending and darkening way." (Henry David Thoreau)
The above is a passage from Thoreau's Walden. What is Thoreau calling into question in this passage? Nothing short of the sense of irreversibility that governs our ordinary understanding of time and historicity.
Indeed if time moves irreversibly ahead, then we may well be on a "descending and darkening way." Our being in time is redeemable only if we can escape this inexorable movement. Does that mean that, as Plato seems to advocate in the Phaedo, that we have to liberate ourselves from temporality? On the other hand, Thoreau seems to be saying that a person who is out to redeem time by escaping it has already "despaired of life."
Time itself, Thoreau implies, opens up another possibility. If we have not despaired already, we may realize that in fact time does not move irreversibly forward because each day is "earlier" than the one that went before. How early? The "auroral hour," while not outside time, does not refer to any prior historical moment since any such moment is located on the "descending and darkening" path that has to be escaped. The "auroral hour" of which Thoreau speaks is time before history. This kind of time is not irreversible; rather it recurs each immemorial morning.
The beginning returns eternally even if caught within historicity. But we fail to be present to this temporality of nature, perhaps because nature itself has been historicized by our appropriation of it. For this is the nature that emerges fresh from the hands of the gods. Thoreau speaks of the morning as "the most memorable season of the day." Having returned to the origin, one no longer needs to hark back to it. Only when it has been lost, in the middle of the day, one needs to remember it. In the auroral hour one neither harkens back to a previous time, nor does one orient oneself in terms of a future that has not yet arrived: one is present in the present and present to all that is present in it.
The above begs the question: why is this presence located in the past? Why, in order to locate it are we required to leave the present with which we are familiar? For the simple reason that historicity has so displaced "natural time" that it has become almost inaccessible. Why is then historicity a "descending and darkening way"? Because it signifies the deconstruction of presence by the future. We do not live in the present at all but subordinate it into a means of "getting ahead." Within historical time, work views the present from the point of view of a goal to be reached, it displaces leisure which alone allows the presence of what is present to manifest itself without reference to any "in order to."
In other words, appropriation of what is present takes precedence of contemplation of it, the use of things over appreciation of them. Historicity can be equated with profanation, rationalized as practical necessity. But it is a history which does not harken to beginnings (as Vico's historicity certainly does) but is searches anxiously into petrified documents with a particular goal in mind.
Underlying that kind of rationalization is the drive to get ahead. What are we trying to get ahead of and what are we trying to get behind us? What prompts us to look past presence and privilege the future? This desire to get ahead, an integral part of any ideology of progress, seemed to Thoreau a kind of demonic appetite which enslaves the human heart. The image of historicity as a dark descent would suggest that Thoreau conceives of our being as caught in a tragic fall. Back to the garden of Eden.
For Thoreau, it is difficult but not impossible to awaken from the nightmare of history by retrieving the original experience which it has ruptured. Walden appears as sacred scripture, because it details the practice of this retrieval and does so via a poetic naturalistic language.
However, this account seems to have fallen prey to the metaphysics of presence which a modern philosopher such as Derrida has deconstructed in such a devastating way. For in fact, Thoreau's project of escaping historicity and retrieving natural time seems to require our believing not only that our origin exists but that it is separable from all that derives from it; i.e., the privileging of being over historicity, the natural over the cultural, the signified over signifiers; it promises us to avoid deconstruction. But this promise can be fulfilled only if the dichotomy between "natural time" and historicity is tenable; only if time is not a "descending and darkening way,' only if deconstruction is not immanent within time itself. This is precisely what Derrida (as well as Heidegger) call into question.
Let us therefore test Thoreau's experience of the "auroral hour" with the Derridarian critique. This is not easy because Thoreau does not describe it literally but simply evokes it through hints and intimations, for he believes that it cannot be rendered any other way. It is not a matter of the intellect, but of the heart. We do not awaken to it by opening our eyes, but by becoming wonderers. Amazement attends to what is right here in front of us. This is in contrast to the attitude of practicality which notices nothing of the present except to achieve future goals.
When wonder arrives however, it interrupts everything else. This is the experience we lived once as children, but eventually lost when we fell prey to the restlessness of practicality. Wonder is wholly absorbed in and by the presence of that is present before it, and appreciates it for its own sake, instead of profaning it as a mere means.
All genuine philosophy begins in wonder, for immanent within it is an awareness of the world as sacred; implicit in that sacred character is the imperative that it be reverenced. This is the ab-original religious experience and without it no civilization is possible. The child in us is aware that there is more than what is right in front of us; there are intimations that move us and transport us out of ourselves.
It is like falling in love with the world the way a St. Francis of Assisi fell in love with it in total self-abandonment. What did Francis abandon himself to? To the "more" that is both immanent within the present and other than it, the not yet, a wholly unknown and unforeseeable future. Far from fixating us in the present, original amazement transports us beyond itself. As Thoreau renders it: "when we are really walking, we go forth…in the spirit of undying adventure, never to return…" (From Walking). So the deconstruction of the present is the very condition for the possibility of ex-static wonder. The metaphysics of presence causes us to misconstrue this experience.
Thoreau helps us to deconstruct it by evoking the experience in such a way that the deconstruction immanent within it is allowed to emerge. For humans, there is no original presence, no being antecedent to temporality, no time except from historicity. The breakthrough into the unpresenceable future is what is ab-original for us in as much as the very nature of our being is to be wonderers.
What becomes then of the dichotomy between "natural time" and historicity on which Thoreau's spirituality depends? To answer the question we need to look a bit more closely at what Thoreau sees as the characteristic of our historicity: goal seeking. When we are working toward a goal we subordinate the present to the future. When goal achievement becomes a way of life the danger is that each goal becomes a means to another goal and no arrival is ever final. Goal seeking approaches the future with a destination in view and a plan for reaching it.
This meticulous measuring and planning is the pride and joy of all rationalists. The planning prescribes the shape of our historicity. It aims at controlling the future. Paradoxically, the achievement of any particular goal becomes less important than the overriding project of control itself within the assumed framework of "inevitable progress" and its corollary belief that what is newest is always the best. What will matter the most is not so much getting to the goal but making progress and "getting ahead."
However, the unforeseeable future usually intrudes. It is radically heterogeneous from the present. We approach the future with a master plan in the hope of repressing this heterogeneity and obtaining a future that will not be destructive or deconstructive; that is to say, one that we can control. In other words, goal-seeking wishes to prevent the future from breaking upon the present in a way that would deconstruct it. Implicit in this desire to prevent this deconstruction is a nostalgia for a present insulated from the future. Working hard to get ahead is a way of trying to bet back to a present that the future has not yet deconstructed.
Thoreau would have us withdraw from historicity in order to immerse ourselves in an undefiled present. But that risks confusing the attempt to control the future with living in relationship to it. For to live wholly in the present means exactly to be caught in the unforeseeable which is immanent within the present as a disruption, i.e., being present to the future. A present insulated from the possibility of this fracture would not be a temporal present; it would be outside or before time. This longing to immerse ourselves in such a present is the equivalent of a desire to control the future. In both case we seek to escape temporality.
We may ask: why does our historicity take the form of trying to repress the future by controlling it? Because to wholeheartedly embrace what is right-here-and now-in front of us as an unknown that transcends us and beckons us to a response requires letting go of that which is right-here-and now-in front of us, thus relinquishing our toehold on the present and abandoning ourselves to the unforeseeable without efforts to control it. Indeed, irrespective of what the future holds in store for us, opening ourselves to it in its radical heterogeneity is a radical disruption, a sort of death.
Thoreau puts it thus: "We should go forth…in the spirit of undying adventure, never to return, prepared to send back our embalmed hearts only as relics to our desolate kingdom. If you are ready to leave father and mother, and brother and sister, and wife and child and friends, and never see them again, if you have paid your debts, and made your will, and settled your affairs, and are a free man, then you are ready to walk" (Walking). This kind of walking does not bring one back to an original natural time. It leads straight into a historicity that requires leaving home, and abandoning all hope of ever returning.
The home we do not wish to leave is presence undefiled by the future. We have never been there, and yet we dread departing from it even though this departure is what we are. We desperately try to make historicity conform to our plan for it so as to relieve the dread. A goal-oriented life is not open to the future; it attempts to get ahead of time itself, so as to prevent it from devastating us. The alternative to historicity as we ordinarily live it is not to returning to natural time but abandoning ourselves to historicity rather than trying to control it. Surely it requires the ascesis of dispossession which Thoreau prescribes and St. Francis well knew, but this ascesis leads into history, not away from it.
The ecstasy of being transported out of ourselves is inseparable from the anguish of departure. Think of the myth of Europa and the scene of goddess Europa departing for good on top of a black bull (Zeus in disguise). We may ask: is she being transported out of herself in ecstasy? On the way we answer that question hangs the whole issue of the cultural identity of Europe. For the fullness of the present can be experienced only in so far as we abandon ourselves to the future what is immanent within it.
It can easily be argued that no time has been obsessed with controlling historicity as our own. What we ended up getting was Machiavellian real-politik where the end justifies any means. This drive at control is intensified by the painful realization that we do not control time and that there is no higher providence that will do it for us as the founding fathers of the United States surely believed. So we feel abandoned in history and abandoned to it. The intensity of this abandonment drives us to control the dreaded heterogeneity of the future; but the more control is achieved, the less history becomes possible.
Enter Francis Fukuyama who postulates an end of history when historicity is an anachronism and everything will be under control; that is to say, a future time in which the future will have been abolished. Enter George Orwell with his 1984. Enter Henry Ford with his "history is bunk." Thoreau for one would strongly argue that we must try to escape such madness and go back to a time when the present was not held hostage to the inevitable progress as conceived by our present day rationalists dubbed by Vico "barbarians of the intellect." It is therein that lies the prostitution of our very humanity.
One parting thought: there is an alternative to both the myth of the undefiled presence and the utopia (or dystopia) of a wholly controlled future, which is to say, the alternative to getting behind time and getting ahead of it. The alternative is to live within historicity itself as Vico has well taught us. To live in the present as it is broken open to and by the future.
The difficulty, in my opinion, is that the obsession with measurement and control has become so pervasive within positivist modernity that the very existence of the future in its heterogeneity seems to be in jeopardy. Within the problematic times we live in, nothing is held out to us, except the utterly unforeseeable wonder, the possibility of something impossible to anticipate. Both Thoreau and Vico teach us that to live fully in the present is to abandon ourselves to this possibility of something impossible to anticipate.
Indeed, to live fully in the present is to abandon ourselves to this possibility instead of wishing to avoid it or control it. We desperately need to learn what Thoreau calls "the art of walking," but even here he would claim hat our power to do so depends on what used to be called grace, over which we also have no control.
Nairobi summit: Women's empowerment a 'game changer' for sustainable development
The global goal of a sustainable future for all cannot be achieved until women, girls and young people gain control over their own bodies and lives, UN Deputy Secretary-General Amina Mohammed told world leaders meeting in Nairobi on Tuesday.
The Kenyan capital is hosting a three-day summit to mark 25 years since the landmark International Conference on Population and Development (ICPD).
The conference, held in Cairo, produced a Programme of Action which recognized that reproductive health, women's empowerment and gender equality are critical to sustainable development.
Ms. Mohammed said it must be carried forward: "Achieving gender equality and women's empowerment and upholding women's rights is a game changer – for poverty-reduction, inclusive growth, democratic governance, peace and justice," she said.
"The Sustainable Development Goals cannot be achieved until women, girls and young people are able to control their bodies and their lives, and live free of violence. The power to choose the number, timing and spacing of children is a human right that can bolster economic and social development."
SDGs deadline approaching 
For Ms. Mohammed, the Nairobi Summit is also an opportunity to mobilize political and financial momentum towards realizing the Sustainable Development Goals (SDGs) adopted by world leaders in 2015.
Next year will see the start of a Decade of Action ahead of the 2030 deadline.
"We must continue to work even harder towards preventable maternal and child mortality, achieving the unmet need for family planning, and eliminating violence and harmful practices against women and girls everywhere, not least in humanitarian and fragile settings," the UN deputy chief told the gathering.
As too many are still being left behind, Ms. Mohammed called for action.
"Hundreds of millions of women and girls are still waiting for the promise to be kept. They have been waiting long enough," she said.
"It's time for urgent and transformative change as we enter the decade of action to 2030.
Joker &the Pathology of Violence
JOKER, director Todd Phillips and renowned actor Joaquin Phoenix's new take on an infamous comic book villain, will hit the big screen this weekend. It has garnered prestigious awards (such as the Golden Lion), laudatory critic reviews & is expected to attract hordes of eager moviegoers. However, JOKER has also inspired ominous think-pieces from publications such as The Atlantic and Vox. Additionally, the US military and the NYPD have expressed concern that the film could inspire violence.
These detractors of JOKER are arguing that the film glorifies "incel violence" and is thus likely to inspire acts as incel violence. This logic has been used ad nauseam to condemn everything from comic books, to video games, to martial arts, to Marilyn Manson to hip-hop. No credible study has proven that art that portrays violence causes real-world violence. Some people may point out that extreme outliers, like white-supremacist music, could cause violence. However, it would be more logical to argue the opposite: people who compose and listen to white-supremacist music were already enmeshed in a violent ideology. Likewise, genocidal propaganda tends not to focus on explicitly glorifying violence for violence's sake, but in portraying groups of people as sub-human (Tutsis being compared to roaches, Jews being portrayed as greedy and treasonous, etc.). It's thus a process of long, gradated inculcation. As Nazi propaganda chief Joseph Goebbels realized, there's no reverse-Ludovico Technique that can magically turn people into killing machines by quickly showing them a two-hour film.
Now, it is true that a few violent criminals have cited works of art as inspiration for their actions. This is statistically inevitable, but insignificant. There are bound to be a few outliers who have bizarre interpretations on art, just as there are a few people who have been inspired to commit acts of terrorism based on personal interpretations of religion or politics. It's no more logical to suggest that we ban violent video games or art because of mass shootings than to suggest we ban Buddhism because of Aum Shinrikyo's gas attack on the Tokyo subway, or that we should ban Irish patriotism because of the IRA. Furthermore, some violent lunatics have been inspired by works of art, such as John Lennon's killer citing Catcher in the Rye, that aren't even violent in nature. Clearly, the people who commit mass killings are incredibly unhinged individuals who are in a violent frame of mind, regardless of what media they consume. Likewise, 99.99% of people who play FPS games or who watch slasher flicks aren't going to go on a shooting rampage or create a torture dungeon in their basement.
To return things to JOKER itself, the film in no way "glorifies" violence. For starters, half of the violence is inflicted on the main character (the "incel hero"); there are two scenes where The Joker gets jumped mercilessly and a third scene where he gets sucker-punched in the face. The violent acts that The Joker himself commits are portrayed in a very gruesome manner (in one scene with The Joker and a neighbor of his, the violence isn't even shown, but is merely implied). When The Joker bashes someone's head in or shoots someone point-blank, there are no crass jokes, inspirational music or voiceovers quoting The Art of War. The plotline doesn't imply any justification for the killings. When someone gets killed in the film, audience-goers don't hoot and holler like they would in a screening of a zombie film or a Nazi-revenge flick like Inglorious Basterds. Rather, there is an awkward pall of silence in the theater at the nihilistic spectacle.
JOKER makes it very clear that the title character's violence is motivated by nothing but his utter insanity. The Joker descends into a killing machine after being released from an asylum and after he stops taking seven different psych meds (which weren't helping him much, anyway). When being interviewed, he admits that he isn't compelled by any ideology whatsoever. Rather, The Joker literally views the act of killing as a joke.
Nor does The Joker gain any tangible reward for his violence; he gets fired from his job, arrested, hit by an ambulance and committed to an asylum as a direct result of his actions. Joaquin Phoenix's character gets a thrill from the media coverage that his killings elicit (and a standing ovation from fellow thugs in the film's penultimate scene), but that not's a real reward, but rather a feeling that many real-life killers in fact get when they are portrayed in the news. For instance, the as-yet unidentified Zodiac Killer literally played games with Bay Area news outlets, sending them letters that boasted about his kills, contained cryptic puzzles and threatened to blow up a school bus if he didn't receive even more media attention. Many other serial killers who were apprehended were found to have hoarded newspaper clippings that documented their crimes. Similarly, coverage of a mass shooting often inspires "copycat mass shootings". The takeaway from this is that the media should be careful about inadvertently turning stories about mass shootings and terror attacks into personal biographies of the killer. When covering these kinds of attacks, some news outlets, like The Young Turks and The David Pakman Show, deliberately choose to blur the killers' faces and avoid naming them, so as not to give the killers the attention that they wanted to garner and to avoid inspiring other violently-deranged individuals who crave attention.
The fact that JOKER doesn't merely portray the villain as an Evil-Incarnate caricature doesn't mean that it is therefore glorifying violence. The audience is meant to sympathize with The Joker when he get jumped without warning or when he talks about the crippling depression that he has felt for literally his entire life. There are scenes showing The Joker comforting his mother and entertaining sick children. The mere fact that The Joker is portrayed as a full human being, good traits and bad traits, doesn't mean the film is justifying how he releases his violent rage. No human is evil 100% of the time: there is no villain who tortures hamsters 24 hours a day, 7 days a week. It is only by studying the causes of violent criminals' various motivations that we can ever hope to ebb the tide of violence. Most violent criminals have suffered from childhood abuse, childhood poverty, a missing parental figure, bullying and/or mental illness (The Joker had to deal with all five of these traumas). By empathizing with these plights, we can create programs (drug treatment programs, stamping out bullying in school, removing children from abusive households, etc.) that can reduce violent crime.
It's not comfortable to acknowledge that history's most evil people had humanity or that societal norms (like persecuting people, tolerating child abuse or underfunding mental illness and addiction treatment programs) can fuel violence. It's evident that Todd Phillips, through his direction and screenplay, and Joaquin Phoenix, through his tortured portrayal of The Joker, meant to give us a glimpse into the mind of a demented killer, not so we can sympathize with the protagonist's brutal violence, but so we can sympathize with the myriad factors that drove the protagonist to criminal insanity. The nearly uniform media portrayals of mentally-ill individuals as Pure Evil only serves to misinform the public and to scare those suffering from mental disorders from seeking help. Hopefully, the discussions being generated by JOKER will encourage people to learn more about complex diseases like schizophrenia and to be more proactive in reaching out to loved ones who are displaying signs of mental anguish.
Women outnumber men in higher education but gender stereotyped subject choices persist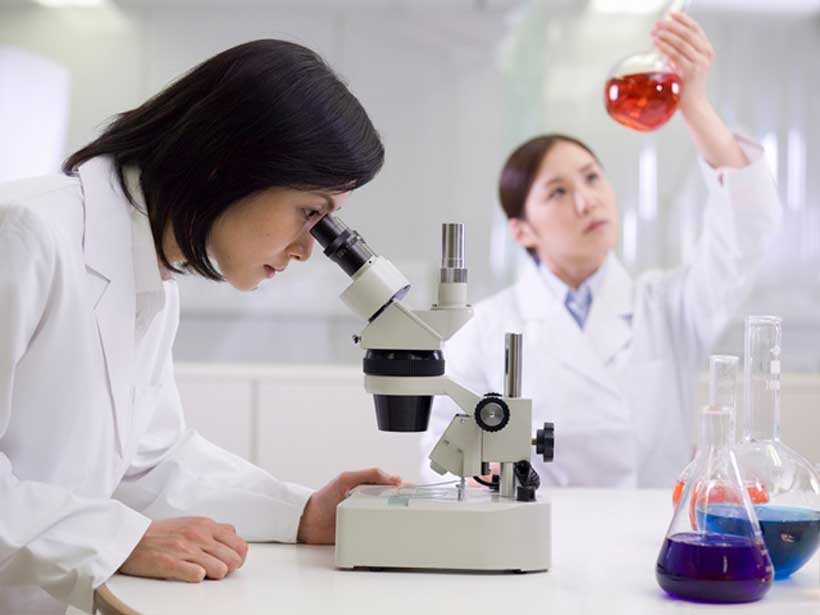 Education is essential to achieving gender equality. From the earliest schooling to the highest levels of post-graduate study, education influences the opportunities that can shape people's lives.
This is why education and training of women is one of the 12 critical areas of concern in the Beijing Platform for Action, while target 4.5 of the Sustainable Development Goals (SDGs) calls for the elimination of gender disparities in education by 2030.
In the UNECE region girls tend to outperform boys in terms of learning outcomes in schools, and women outnumber men in tertiary education (university level and beyond) in almost all countries of the region.
Women remain in the minority, however, as students of stereotypically "masculine" subjects such as ICT and engineering, although in recent years they have begun slowly gaining ground.
Tertiary level graduates
In 39 out of the 47 UNECE countries with data, more than 55 per cent of tertiary graduates are women. Iceland has the highest share, with 66 per cent women. Seven countries are close to gender parity, with the share of women ranging from 48 to 55 per cent, and only in Uzbekistan are women in a clear minority, with 38 per cent of tertiary graduates.
After decades of increase in women's participation in higher education, women substantially outnumbered men among tertiary level graduates in most countries by 2012. Since then, women's share has declined in 32 out of the 47 countries with data. Whilst in Azerbaijan and Turkey fewer than half of tertiary graduates were women in 2012, more women have entered tertiary education in these countries since and the 2017 data already show gender parity there.
Subject choices of women and men
The subjects studied at tertiary level by women and men can reflect stereotypes of "masculine" and "feminine" subject areas. Some subjects may be preferred by potential employers and may affect occupational segregation once graduates enter the labour market. Information and Communication Technologies (ICT) and Engineering, Manufacturing and Construction (EMC) are two broad groups of subjects where male students have historically predominated.
Women remain a minority among ICT students in the UNECE region, with percentages ranging from 11 in Belgium to 33 in Greece. The four countries with the largest share of women among ICT students are all in the Balkan region. Among students of EMC, the share of women is somewhat higher, but still falls far short of parity, ranging from 14 per cent in Georgia to 44 per cent in North Macedonia.
In both of these subject groups, the recent trend shows small gains for women in some countries but reductions in others. Overall, progress towards gender equality in these two typically male-dominated subject areas is uneven and slow.
UNECE Beijing+25 Regional Review Meeting
Progress in achieving gender equality in education will be one of the areas in focus at the upcoming Beijing+25 Regional Review Meeting for the UNECE region, with a particular emphasis on how women and girls can enter currently male-dominated fields.
The Beijing Declaration and Platform for Action of 1995 (Beijing Platform for Action) is the most ambitious road map for the empowerment of women and girls everywhere. In 2020, it will be 25 years since the Beijing Platform for Action outlined how to overcome the systemic barriers that hold women back from equal participation in all areas of life.
The Beijing+25 Regional Review Meeting (29-30 October 2019) will take stock of where the UNECE region stands on keeping the promises of the Beijing Platform for Action. Bringing together government representatives and key stakeholders from the UNECE region, the meeting will tackle a number of obstacles that keep girls and women from realizing their full potential. UNECE is joining forces with the UN Women Regional Office for Europe and Central Asia to deliver a two-day multi-stakeholder meeting to exchange concrete policies to accelerate the realization of gender equality. The outcomes of the meeting will feed into the global review of the Beijing Platform for Action taking place at the sixty-fourth session of the Commission on the Status of Women in New York from 9 to 20 March 2020.