History, Time, and Utopia: Some Reflections
"That man who does not believe that each day contains an earlier, more sacred, and auroral hour than he has yet profaned, has despaired of life, and is pursuing a descending and darkening way." (Henry David Thoreau)
The above is a passage from Thoreau's Walden. What is Thoreau calling into question in this passage? Nothing short of the sense of irreversibility that governs our ordinary understanding of time and historicity.
Indeed if time moves irreversibly ahead, then we may well be on a "descending and darkening way." Our being in time is redeemable only if we can escape this inexorable movement. Does that mean that, as Plato seems to advocate in the Phaedo, that we have to liberate ourselves from temporality? On the other hand, Thoreau seems to be saying that a person who is out to redeem time by escaping it has already "despaired of life."
Time itself, Thoreau implies, opens up another possibility. If we have not despaired already, we may realize that in fact time does not move irreversibly forward because each day is "earlier" than the one that went before. How early? The "auroral hour," while not outside time, does not refer to any prior historical moment since any such moment is located on the "descending and darkening" path that has to be escaped. The "auroral hour" of which Thoreau speaks is time before history. This kind of time is not irreversible; rather it recurs each immemorial morning.
The beginning returns eternally even if caught within historicity. But we fail to be present to this temporality of nature, perhaps because nature itself has been historicized by our appropriation of it. For this is the nature that emerges fresh from the hands of the gods. Thoreau speaks of the morning as "the most memorable season of the day." Having returned to the origin, one no longer needs to hark back to it. Only when it has been lost, in the middle of the day, one needs to remember it. In the auroral hour one neither harkens back to a previous time, nor does one orient oneself in terms of a future that has not yet arrived: one is present in the present and present to all that is present in it.
The above begs the question: why is this presence located in the past? Why, in order to locate it are we required to leave the present with which we are familiar? For the simple reason that historicity has so displaced "natural time" that it has become almost inaccessible. Why is then historicity a "descending and darkening way"? Because it signifies the deconstruction of presence by the future. We do not live in the present at all but subordinate it into a means of "getting ahead." Within historical time, work views the present from the point of view of a goal to be reached, it displaces leisure which alone allows the presence of what is present to manifest itself without reference to any "in order to."
In other words, appropriation of what is present takes precedence of contemplation of it, the use of things over appreciation of them. Historicity can be equated with profanation, rationalized as practical necessity. But it is a history which does not harken to beginnings (as Vico's historicity certainly does) but is searches anxiously into petrified documents with a particular goal in mind.
Underlying that kind of rationalization is the drive to get ahead. What are we trying to get ahead of and what are we trying to get behind us? What prompts us to look past presence and privilege the future? This desire to get ahead, an integral part of any ideology of progress, seemed to Thoreau a kind of demonic appetite which enslaves the human heart. The image of historicity as a dark descent would suggest that Thoreau conceives of our being as caught in a tragic fall. Back to the garden of Eden.
For Thoreau, it is difficult but not impossible to awaken from the nightmare of history by retrieving the original experience which it has ruptured. Walden appears as sacred scripture, because it details the practice of this retrieval and does so via a poetic naturalistic language.
However, this account seems to have fallen prey to the metaphysics of presence which a modern philosopher such as Derrida has deconstructed in such a devastating way. For in fact, Thoreau's project of escaping historicity and retrieving natural time seems to require our believing not only that our origin exists but that it is separable from all that derives from it; i.e., the privileging of being over historicity, the natural over the cultural, the signified over signifiers; it promises us to avoid deconstruction. But this promise can be fulfilled only if the dichotomy between "natural time" and historicity is tenable; only if time is not a "descending and darkening way,' only if deconstruction is not immanent within time itself. This is precisely what Derrida (as well as Heidegger) call into question.
Let us therefore test Thoreau's experience of the "auroral hour" with the Derridarian critique. This is not easy because Thoreau does not describe it literally but simply evokes it through hints and intimations, for he believes that it cannot be rendered any other way. It is not a matter of the intellect, but of the heart. We do not awaken to it by opening our eyes, but by becoming wonderers. Amazement attends to what is right here in front of us. This is in contrast to the attitude of practicality which notices nothing of the present except to achieve future goals.
When wonder arrives however, it interrupts everything else. This is the experience we lived once as children, but eventually lost when we fell prey to the restlessness of practicality. Wonder is wholly absorbed in and by the presence of that is present before it, and appreciates it for its own sake, instead of profaning it as a mere means.
All genuine philosophy begins in wonder, for immanent within it is an awareness of the world as sacred; implicit in that sacred character is the imperative that it be reverenced. This is the ab-original religious experience and without it no civilization is possible. The child in us is aware that there is more than what is right in front of us; there are intimations that move us and transport us out of ourselves.
It is like falling in love with the world the way a St. Francis of Assisi fell in love with it in total self-abandonment. What did Francis abandon himself to? To the "more" that is both immanent within the present and other than it, the not yet, a wholly unknown and unforeseeable future. Far from fixating us in the present, original amazement transports us beyond itself. As Thoreau renders it: "when we are really walking, we go forth…in the spirit of undying adventure, never to return…" (From Walking). So the deconstruction of the present is the very condition for the possibility of ex-static wonder. The metaphysics of presence causes us to misconstrue this experience.
Thoreau helps us to deconstruct it by evoking the experience in such a way that the deconstruction immanent within it is allowed to emerge. For humans, there is no original presence, no being antecedent to temporality, no time except from historicity. The breakthrough into the unpresenceable future is what is ab-original for us in as much as the very nature of our being is to be wonderers.
What becomes then of the dichotomy between "natural time" and historicity on which Thoreau's spirituality depends? To answer the question we need to look a bit more closely at what Thoreau sees as the characteristic of our historicity: goal seeking. When we are working toward a goal we subordinate the present to the future. When goal achievement becomes a way of life the danger is that each goal becomes a means to another goal and no arrival is ever final. Goal seeking approaches the future with a destination in view and a plan for reaching it.
This meticulous measuring and planning is the pride and joy of all rationalists. The planning prescribes the shape of our historicity. It aims at controlling the future. Paradoxically, the achievement of any particular goal becomes less important than the overriding project of control itself within the assumed framework of "inevitable progress" and its corollary belief that what is newest is always the best. What will matter the most is not so much getting to the goal but making progress and "getting ahead."
However, the unforeseeable future usually intrudes. It is radically heterogeneous from the present. We approach the future with a master plan in the hope of repressing this heterogeneity and obtaining a future that will not be destructive or deconstructive; that is to say, one that we can control. In other words, goal-seeking wishes to prevent the future from breaking upon the present in a way that would deconstruct it. Implicit in this desire to prevent this deconstruction is a nostalgia for a present insulated from the future. Working hard to get ahead is a way of trying to bet back to a present that the future has not yet deconstructed.
Thoreau would have us withdraw from historicity in order to immerse ourselves in an undefiled present. But that risks confusing the attempt to control the future with living in relationship to it. For to live wholly in the present means exactly to be caught in the unforeseeable which is immanent within the present as a disruption, i.e., being present to the future. A present insulated from the possibility of this fracture would not be a temporal present; it would be outside or before time. This longing to immerse ourselves in such a present is the equivalent of a desire to control the future. In both case we seek to escape temporality.
We may ask: why does our historicity take the form of trying to repress the future by controlling it? Because to wholeheartedly embrace what is right-here-and now-in front of us as an unknown that transcends us and beckons us to a response requires letting go of that which is right-here-and now-in front of us, thus relinquishing our toehold on the present and abandoning ourselves to the unforeseeable without efforts to control it. Indeed, irrespective of what the future holds in store for us, opening ourselves to it in its radical heterogeneity is a radical disruption, a sort of death.
Thoreau puts it thus: "We should go forth…in the spirit of undying adventure, never to return, prepared to send back our embalmed hearts only as relics to our desolate kingdom. If you are ready to leave father and mother, and brother and sister, and wife and child and friends, and never see them again, if you have paid your debts, and made your will, and settled your affairs, and are a free man, then you are ready to walk" (Walking). This kind of walking does not bring one back to an original natural time. It leads straight into a historicity that requires leaving home, and abandoning all hope of ever returning.
The home we do not wish to leave is presence undefiled by the future. We have never been there, and yet we dread departing from it even though this departure is what we are. We desperately try to make historicity conform to our plan for it so as to relieve the dread. A goal-oriented life is not open to the future; it attempts to get ahead of time itself, so as to prevent it from devastating us. The alternative to historicity as we ordinarily live it is not to returning to natural time but abandoning ourselves to historicity rather than trying to control it. Surely it requires the ascesis of dispossession which Thoreau prescribes and St. Francis well knew, but this ascesis leads into history, not away from it.
The ecstasy of being transported out of ourselves is inseparable from the anguish of departure. Think of the myth of Europa and the scene of goddess Europa departing for good on top of a black bull (Zeus in disguise). We may ask: is she being transported out of herself in ecstasy? On the way we answer that question hangs the whole issue of the cultural identity of Europe. For the fullness of the present can be experienced only in so far as we abandon ourselves to the future what is immanent within it.
It can easily be argued that no time has been obsessed with controlling historicity as our own. What we ended up getting was Machiavellian real-politik where the end justifies any means. This drive at control is intensified by the painful realization that we do not control time and that there is no higher providence that will do it for us as the founding fathers of the United States surely believed. So we feel abandoned in history and abandoned to it. The intensity of this abandonment drives us to control the dreaded heterogeneity of the future; but the more control is achieved, the less history becomes possible.
Enter Francis Fukuyama who postulates an end of history when historicity is an anachronism and everything will be under control; that is to say, a future time in which the future will have been abolished. Enter George Orwell with his 1984. Enter Henry Ford with his "history is bunk." Thoreau for one would strongly argue that we must try to escape such madness and go back to a time when the present was not held hostage to the inevitable progress as conceived by our present day rationalists dubbed by Vico "barbarians of the intellect." It is therein that lies the prostitution of our very humanity.
One parting thought: there is an alternative to both the myth of the undefiled presence and the utopia (or dystopia) of a wholly controlled future, which is to say, the alternative to getting behind time and getting ahead of it. The alternative is to live within historicity itself as Vico has well taught us. To live in the present as it is broken open to and by the future.
The difficulty, in my opinion, is that the obsession with measurement and control has become so pervasive within positivist modernity that the very existence of the future in its heterogeneity seems to be in jeopardy. Within the problematic times we live in, nothing is held out to us, except the utterly unforeseeable wonder, the possibility of something impossible to anticipate. Both Thoreau and Vico teach us that to live fully in the present is to abandon ourselves to this possibility of something impossible to anticipate.
Indeed, to live fully in the present is to abandon ourselves to this possibility instead of wishing to avoid it or control it. We desperately need to learn what Thoreau calls "the art of walking," but even here he would claim hat our power to do so depends on what used to be called grace, over which we also have no control.
The Untapped Potential of Women's Contributions to Peace building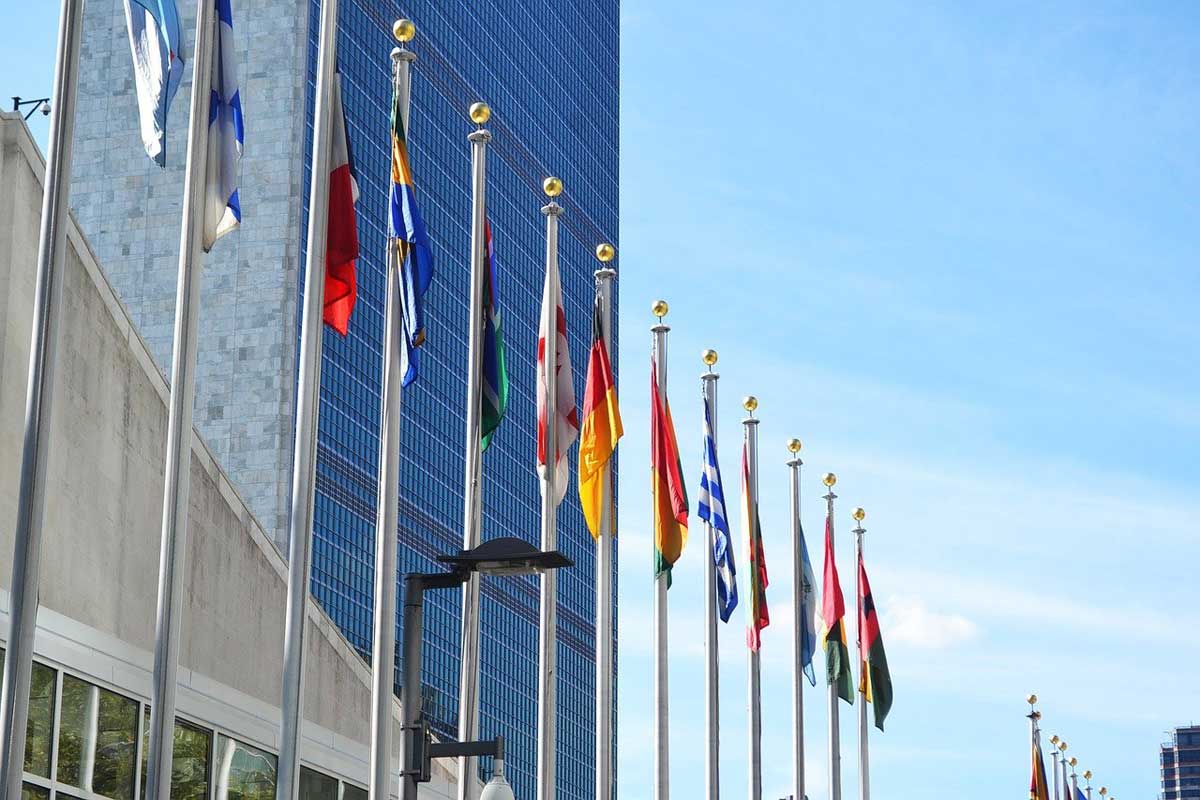 Women's contributions to peace building have long been undervalued and overlooked, despite their immense potential to contribute to more effective and sustainable peace processes. This is an issue of critical importance, as conflicts around the world continue to have devastating impacts on individuals, communities, and entire nations. Women have unique perspectives and experiences that can help to foster understanding, build trust, and promote reconciliation in the aftermath of conflict. Moreover, research has shown that peace agreements that involve women are more likely to be successful and enduring. Therefore, it is essential that we recognize and harness the untapped potential of women's contributions to peace building efforts. This article will explore the underrepresentation of women in peace building, the benefits of their participation, and the potential for increasing their involvement in these efforts. Ultimately, it will argue that increasing women's participation in peace building is not only a matter of justice and equality, but also essential for achieving more effective and sustainable peace outcomes.
The underrepresentation of women in peace building efforts
Despite the growing recognition of the importance of women's participation in peace building efforts, they remain significantly underrepresented in these processes. According to the United Nations, only 13% of negotiators, 6% of mediators, and 6% of signatories to peace agreements from 1992-2018 were women. Moreover, women are often excluded from formal peace negotiations altogether, with only 4% of signatories to peace agreements in 2015-2019 being women. This lack of representation is particularly concerning given the unique perspectives and experiences that women can bring to peace building efforts.
One of the key barriers to women's participation in peace building is the persistent gender inequalities that exist in many societies. Women often have limited access to education and economic opportunities, as well as unequal representation in political and decision-making processes. This can make it difficult for women to gain the skills and experience necessary to participate effectively in peace building efforts. In addition, cultural and societal norms often restrict women's mobility and restrict their ability to participate in public life, including in peace building.
Another key challenge is the prevalence of gender-based violence, which is often a feature of conflict and can prevent women from participating in peace building efforts. Women who are perceived as challenging traditional gender roles or participating in political activities may face harassment, intimidation, and even physical violence. This can make it difficult for women to engage in peace building activities and can discourage them from speaking out about their experiences and perspectives.
Thus, underrepresentation of women in peace building efforts is a significant concern that must be addressed if we are to achieve more effective and sustainable peace outcomes. Efforts to increase women's participation must address the systemic barriers and challenges that prevent their involvement and must work to ensure that women's perspectives and experiences are recognized and valued in peace building processes.
The benefits of women's participation in peace building
The benefits of women's participation in peace building efforts are numerous and have been demonstrated in various contexts. Research has shown that women's involvement in peace processes can lead to more comprehensive and sustainable outcomes. This is due in part to the unique perspectives and experiences that women bring to peace building efforts.
Studies have shown that when women are involved in peace negotiations, the resulting agreements are more likely to include provisions that address the needs and concerns of women and other marginalized groups. This can help to promote greater equity and inclusivity in the aftermath of conflict. In addition, women's involvement in peace building can help to build trust and promote reconciliation, as women are often seen as neutral parties who can bridge divides between different groups.
There are numerous examples of successful peace building efforts that involved women. For example, in Liberia, women played a crucial role in bringing an end to the country's civil war in 2003. The Women of Liberia Mass Action for Peace movement, led by women from all walks of life, organized protests and sit-ins that brought international attention to the conflict and helped to pressure the warring parties to negotiate a peace agreement. Women were also involved in the negotiations themselves and were instrumental in ensuring that the final agreement included provisions that addressed the needs of women and girls, such as support for survivors of sexual violence and the establishment of a gender-sensitive police force.
Similarly, in Colombia, women played a key role in negotiations to end the country's decades-long armed conflict. Women's groups were involved in the negotiations from the outset and successfully advocated for the inclusion of provisions on gender-based violence and women's rights in the final agreement. Women have continued to play an important role in the implementation of the agreement, working to ensure that it is implemented in a way that benefits all Colombians.
The potential for women's contributions to peace building
Despite the evidence of the positive impact of women's participation in peace building, women are still underrepresented in these efforts. This represents a significant untapped potential for the promotion of peace and security in conflict-affected regions around the world.
One reason for this underrepresentation is the persistent gender inequalities that women face in many societies. These inequalities can limit women's access to education and economic opportunities, as well as prevent them from participating in decision-making processes. Women are also often excluded from traditional power structures, such as peace negotiations and military operations, which can perpetuate their marginalization in peace building efforts.
However, increasing women's participation in peace building efforts could lead to better outcomes. Women bring unique perspectives and experiences to these efforts that can help to address the root causes of conflict and promote sustainable peace. For example, women are often responsible for the care and well-being of their families and communities, which can give them insight into the needs and priorities of different groups affected by conflict. Women are also more likely to advocate for issues such as human rights, social justice, and inclusivity in peace negotiations, which can help to build more equitable and sustainable peace agreements.
Moreover, research has shown that when women are involved in peace processes, they are more likely to be committed to the implementation of the resulting agreements. This can help to ensure that peace building efforts are sustained over the long term and that the benefits of peace are shared by all members of society.
Overcoming barriers to women's participation in peace building
Overcoming the barriers to women's participation in peace building requires a multi-faceted approach that addresses both the structural and societal factors that perpetuate gender inequalities. Here are some potential solutions to increase women's participation in peace building efforts:
Increase women's access to education and training: Education and training can help to build women's skills and confidence, as well as provide them with the knowledge and tools needed to participate in peace building efforts.
Create opportunities for women's leadership: Creating opportunities for women to lead and participate in decision-making processes can help to promote their inclusion in peace building efforts. This can include quotas for women's representation in peace negotiations and other peace building initiatives.
Address cultural and societal norms: Addressing cultural and societal norms that limit women's participation in peace building efforts is essential. This can involve raising awareness about the value of women's contributions to peace building and promoting gender equality more broadly.
Engage men and boys in gender equality: Engaging men and boys in gender equality efforts is critical for promoting women's participation in peace building. This can involve education campaigns that challenge gender stereotypes and promote gender equality.
There have been several successful initiatives that have addressed the barriers to women's participation in peace building. For example, the United Nations Security Council has adopted several resolutions that call for the increased participation of women in peace building efforts. The Global Acceleration Instrument for Women, Peace and Security is a new initiative aimed at accelerating progress towards the full and meaningful participation of women in all aspects of peace and security processes.
Moreover, grassroots initiatives, such as women's peace networks and local community organizations, have been successful in promoting women's participation in peace building. For instance, the Women's Peace Initiative in South Sudan has been successful in promoting women's participation in the peace process and advancing the inclusion of women's rights in the country's constitution.
Conclusion:
In conclusion, I firmly believe that women's contributions to peace building are essential and have been undervalued for too long. In this article, I have highlighted the underrepresentation of women in peace building efforts, discussed the benefits of their participation, and explored the untapped potential for women's contributions to peace building.
The statistics and evidence are clear – women's participation in peace building leads to better outcomes, including more inclusive and sustainable peace. Unfortunately, women face many barriers to their participation, including structural and societal factors that perpetuate gender inequalities. However, there are solutions, and successful initiatives have shown that progress is possible.
I urge readers to take action to increase women's participation in peace building efforts. This can include supporting women's leadership, promoting gender equality, and creating opportunities for women to participate in decision-making processes. We must work together to create a more just and equitable world, and recognizing and utilizing women's contributions to peace building is a critical part of this endeavor.
In conclusion, let us not underestimate the power of women's contributions to peace building. Their voices and perspectives are essential for building more inclusive and sustainable peace. We have the potential to create a better world, and it starts with recognizing and utilizing the untapped potential of women's contributions to peace building.
Aurat March 2023 & Agenda Setting
In history, women are portrayed in default of men. The women in primitive societies were freer and more emancipated than those in advanced societies. Advanced societies continuously extend male domination through psychological, religious, biological, and economic conditions to justify women's inferiority. From 1960 onwards, women have built the consciousness to combat and march against the social ferment. Aurat March in Pakistan is the manifestation of turning the tide to some extent. It has always been rendered as an immeasurable opportunity to raise the voices of women in society which otherwise would still languish. But the Aurat March is the half march that only elevates the challenges of the urbanized and privileged class. Technically Aurat March is the feminist struggle for few. The platform provides an open sphere to voice against the political and social rights of women in Pakistan but it must check some new windows to surface the cool breeze for all rather than a few.
The women in Gilgit Baltistan or Baluchistan face different kinds of challenges and circumstances in their daily lives. It is an injustice to place the Aurat March by considering the issues of Women in Islamabad, Lahore, and Karachi. The issues of women in the periphery and other parts of countries are different. The platform to raise voices for historically marginalized human beings must navigate what is urgent needs and demands to address so that we can integrate all women across the country to flourish linearly. The concern about the relative deprivation of women's progress should be at the agenda setting. It is time to turn this Aurat March into an inclusive force for all women in the country.
Moreover, any movement in history got momentum for a clear vision and demands but unfortunately, the Pakistani version of feminism lacks clarity and vision in this regard. In 2023 the global economy is the digital economy. Only 21% of women in Pakistan have access to the Internet while living in the 21st Century. Aurat March must highlight this issue as the most vulnerable disparity for women. This century is the century of the internet, connectivity, and digitization. If women want to emancipate and exercise their freedom with the awareness of their rights; it is time to integrate the right to the internet and access to the digital world for women as an urgent imperative.
Aging is real. When women lost reproductive function in our society she suddenly becomes irrelevant to the household. Her value and grace were lost with the age. The rural areas are full of the old woman who live a very tough life once they get old. Aurat March is a platform to surface voices, through this platform the awareness, and response system for the miseries and social woes of old women must be heightened. They must challenge the traditional acceptance of the norms for aged women. Aurat March can normalize that aging is a natural process and the acceptance of the aged community shouldn't be a burden.
Populism is on the rise in Pakistan. Every populist from Donald Trump to Xi Jinping tried to subvert the frontline women's struggle for their political causes. Historically a populist demagogue and backsliding of democracy halt women's empowerment. Aurat March must disseminate awareness that how women's woes exacerbate the democratic depression in any nation. The provision of women's rights depends on institutional democracy. Aurat March should do justice to build the political consciousness of women through their different platforms for sustainable rights development in the 21st Century.
Role construction plays a huge role in Patriarchal societies. The manufacturing of different roles and associations of venerated feelings functions to develop the system of obedience, passiveness, and immanence. Aurat March should also educate women through their platform that "over association" with the role is proportional to submission to authority and renunciation of the true spirit of freedom. Patriarchal society creates different roles to subjugate women. The agenda-setting of Aurat March must consider building rational choices and rational roles for women in the 21st Century so that the exploitation and injustice to women as human beings must be curtailed.
Finally, Aurat March is at the inception of its evolution as a movement. With time, they must evolve from the narratives of white feminism to South Asian feministic realities. The provision of basic rights, opportunities, and political freedom for all women in all parts of countries irrespective of the geography, region, and provinces should be at the core of the movement in coming years.
Luxury Predecessors become the Necessity of Successors
It appears that many people's lives today are increasingly focused on the pursuit of luxury. There is no denying the allure of luxury, whether it be in the form of designer goods, expensive automobiles, or lavish travel. Less frequently discussed, though, is the fact that many people now view the pursuit of luxury as essential to their success rather than just a matter of personal taste.
We need to look at the historical context to comprehend why luxury has evolved into a necessity. Luxury used to be a privilege enjoyed only by the wealthy elite who could afford to splurge on pricey items and experiences. The rise of consumer culture in the 20th century has made it simpler for the middle class to access luxury. More and more people started aspiring to the lifestyle that luxury represented as businesses started marketing luxury goods to a wider audience.
This desire for luxury has evolved to be closely related to our ideas of success. Owning expensive goods is often seen as a sign of success and status. It's a way for them to demonstrate to the world that they've succeeded and are deserving of respect. The pursuit of luxury has consequently evolved into a central theme in the cultural narrative surrounding success.
But why has luxury become such an important part of this narrative? Our society's escalating competitiveness is one factor. Being unique in a world where everyone is vying for success and attention has become more crucial than ever. And displaying wealth and luxury in a prominent manner is one way to accomplish this. People can advance in their careers and social circles by showing off their wealth and status by purchasing expensive goods.
Luxury is often viewed as a way to reward oneself for effort and success, which is another reason why it has become necessary. In a society where achievement and productivity are prized above all else, the pursuit of luxury can give one a sense of satisfaction and validation. People can get the feeling that their efforts have paid off and that they are entitled to indulge in luxury goods and experiences by doing so.
A prime example of how the success of opulent predecessors can turn into a requirement for successors is the tale of King Bruce and the spider. He, who was in exile and feeling discouraged, saw a spider repeatedly trying to spin a web. The spider kept trying despite repeatedly failing and kept going until it eventually succeeded.
King Bruce was motivated to keep going in his own pursuit of success by the spider's tenacity. He came to the conclusion that persistence and determination are just as important to success as talent and aptitude. Then, after successfully leading a rebellion against his adversaries, he was able to retake his throne and enjoy the opulent lifestyle that came with it.
In this way, predecessors' luxuries turn into successors' needs. They serve as role models for future generations, motivating them to pursue success by showing what is possible with effort and tenacity. Many successors might lack the inspiration and drive to pursue their own ambitious goals if these luxurious predecessors' examples are not followed.
Similarly, the life of Bill Gates, one of the richest people in the world and a co-founder of Microsoft, illustrates how once-luxury predecessors eventually become necessities for successors. Despite coming from a low-income family, Gates was able to achieve great success through his own perseverance, hard work, and inspiration from other successful people.
The achievements of his well-off forebears, including entrepreneurs and inventors Thomas Edison and Alexander Graham Bell, served as inspiration for Gates. He understood that the secret to success wasn't just talent or intelligence, but also the capacity to keep going in the face of obstacles and setbacks.
Furthermore, through his philanthropic endeavors, Gates has persisted in inspiring and motivating others. His commitment to enhancing people's lives all over the world has resulted in billions of dollars being donated to charitable organizations. His accomplishments and generosity serve as a motivating example of the value of volunteering and using one's resources to improve society.
In the end, anyone who aspires to greatness can find inspiration from a successful person who serves as a role model. Successors can demonstrate extravagance in their own lives and have a positive impact on their communities and the world by realizing and putting into practice the lessons learned from luxury predecessors. In fact, successors can learn about the qualities and traits that helped their wealthy predecessors succeed, like hard work, dedication, and perseverance, by looking at their lives and careers. They can learn how to overcome the difficulties and obstacles they might encounter on their own path to success.