Battling the Tiger: Combating corruption in the Sino-world
After the Eighteenth National Congress of the Communist Party of China, a new round of anti-corruption campaign has been going on. With almost fifty provincial officials, more than 600 director-level officials and more than 200,000 petty officials snared, this campaign is being conducted in a harsh way on a large scale.
More importantly, as Vice Primer WANG Qishan pointed out, the ultimate goal is to reach the "would not think of it"stage from the current "would not dare"stage. In order to realise this goal, the passive control and surveillance measurements which have been carried on over decades may not be able to meet the demand. What should be prior taken into consideration is institutional designs for a clean government.
If we look for a successful example for China on anti-corruption reform, Hong Kong may be a good one. During the 1960s, with the increasing population and the rapid expansion of manufacturing industry, Hong Kong was faced with a similar situation which corruption was wide-spread around the force and the community in mainland China nowadays. (Manion, 2004)And yet since 1974 when the Independent Commission Against Corruption (ICAC) was created, the anti-corruption interventions has empowered to accomplish the transformation. This commission, according to the Basic Law, functions independently and is directly accountable to the Chief Executive. (Scott, 2011
So the paper is conducted by analysis on causes of corruption and anti-corruption measurements in mainland China, followed by the evaluation and comparison of Hong Kong and mainland China. Though sharing a Chinese culture, great difference remains between each other. Especially when we focus on the anti-corruption achievement, Hong Kong, considered as the freer market from government intervention, has incredible achievements in combatting institutionalised corruption while China, during two decades of anti-corruption campaign, remains one of the most corrupt countries.
This paper considers the rooted causes and problems of the anti-corruption strategy in mainland China. By introducing the incidence of Chen Xitong and the general situation on state personnel corruption, it argues extent, forms and characteristics and the institutional loopholes of Chinese government. Meanwhile, the process of the transformation in Hong Kong will be illustrated empirically and compared with the process in mainland China. The key part——ICAC will be evaluated. And the suggestions of establishing such commission in mainland China will be introduced and tested. The main researching method is new institutionalism by focusing on the institutional design and informal practice in mainland China.
The definition of corruption
Corruption, simply speaking, means the abuse of power for illegal monetary transaction. One of the most comprehensive definitions that by a short simply wording incudes both a public and private sector corruption comes from a Vienna-based prof. Anis H. Bajrektarevic: "Seemingly victimless, hidden trade-off between influence and gain" (Bajrektarevic, Palermo Treaty system, Addleton NY, 2011). The World Bank defines (public) corruption as the abuse of public office for private gains. However, when it comes to a definition in concrete terms which contain too much connotation.(Girling, 1997) In addition, the causes and the results of public-private sector corruption are diverse. It can be traced in governments and civil societies, which include economic systems, administrative systems, judiciary systems and so on. (Harris, 2003) No matter how broad and complicated the concept is, it can reflect rules and violators who against those rules can be identified and punished. (Gambetta, 1999)
In the Chinese context, there are two major definitions that can be applied to China in the transition period. For those who are in favor of a tough enforcement and party disciplinary, they would like to provide a more broad-based definition which includes public offices, public interest and public opinions factors. By contrast, for those who are in favor of an effective effacement and market efficiency, they would focus on the abuse of public office. (Sun, 2004) Though there is no formalistic answer to the question on what the definition is, this paper would use a definition corresponding with the Chinese context. The corruption is defined as the abuse of authority or the public power by occupants in the government or the party to gain private interests. This interpretation narrows down to the public office level that focuses on the abuse of public power in the political activities.
Corruption in Mainland China
The process of corruption in China after 1949 can be roughly divided into two periods. There is the classical communist period from 1949 to 1976 and the socialist market from 1976 to the present. (Harris, 2003)
From 1980 on, the development of corruption took place together with the legitimating of financial pursuit, delegation of power to an individual or an agency, fast expansion of the market economy, deficiency of the Party's discipline as well as delaying in introducing regulatory control and required on time legislative renewal. (Kwong, 1997)
One case disclosure shocked the public. That is that the mayor of Beijing——Chen Xitong was found directly engaging in bribe taking, with numerous bribe givers and huge material rewards. Even for Chen Xitong, whose downfall is often interpreted as political, the size of his booty warranted his fate. Two private villas, where Chen spent his leisure time and kept his mistresses between January 1993 and February 1995, cost the public nearly Y40 million in maintenance fees, and Y1.05 million in catering expenses. According to Sun (2004), "The villas were filled with luxuries ranging from gold doors and agate floors to extensive maintenance and security. Eventually, he was sentenced to 16-year jail term. "(p. 148).
In Alan Liu's categories, the forms of corruption in mainland China can be roughly divided into three groups. The first one is universal in all political systems including bribery, embezzlement and abuse. The state property is still a main target but not the only one. Instead, it is the greater inducement from and dependence on the market that now defines the forms and methods of violation. The second type is related to the economic reform, such as accounting violation and privilege seeking. When decentralisation was carried on gradually, autonomy and increasing resources have facilitated corruption dynamically. Precisely, there is linkage between economic liberalisation and corruption. Third one is resulted from moral degradation in a broad way. Sun (2004) states that "even here the marketplace has stimulated distinctive forms of moral deviation in recent years."(p. 51).
Causes of corruption in China
The growth of corruption is considered as a policy outcome.(Gong, 1997)It results from mainly the economic reform in an unconscious way during the reforming and opening period. In general, economic reform which is for market development and economic growth, has built up the advantageous condition for the explosion of corruption. Increasing business opportunities, the looser economic policies and the higher payoffs motivated officials to get involved in corruption.
To break through the planned economy which made the economy in China stall market economy was introduced to China 30 years ago. Wedeman (2012) states "this reform help China accomplish an economic miracle," which also makes China lie on the top in the international community. As the continuous development of market economy and reform and opening going deeper, corruption has come out as an ineluctable social phenomenon.
During the reform of economy, market competition is one of the most important factors which cannot be underestimated. When analysing the relationship between market economy and corruption, both western and Chinese scholars found out the paradox. There is a negative correlation between economic growth and corruption. Firstly Paolo Mauro, followed by other economists, found that the higher the rate of corruption is, the lower the rate of development is. Empirically, they drew out a conclusion that when the rate of corruption increases one point, it results in the reduction of one percent in economic growth. Theoretically, this statement also can be correct because equality and justice are the key factors of market competition. However, this kind of developmental corruption model cannot successfully reflect the facts in Mainland China where we can see the increasing corruption rate together with the fast development of market and economic growth. Some severe realities are quite obvious. The number of officials corrupting keeps increasing. The involvement in business field of governmental officials is enlarged. Corruption, originally a concealed individual behaviour, is turning into an organised collusion such as Shanghai Gang. (Gong, 1997)
As I mention before, there is a paradox about the relationship between market economic growth and corruption. Admittedly, corruption keeps developing in Mainland China together with the rapid growth economy. Gong Ting (1997) uses a conceptual framework which is the interactions of formal and informal practice from new institutionalism to give the explanation. She believes that corruption, as an informal practice, is actually a production of formal practice with loophole. They are interactional to some extent. To stamp out corruption, the starting stage should be on the amendment towards formal practice such as legal framework, judicial system and institutional design.
As for the judicial system, she also points out that the wide spread of corruption is facilitated by the way the courts are organized and supervised. The courts, in mainland China, are not different from other governmental agencies. They are not independent. The local government decides the finances of the courts. Senior judges are nominated by the local CPC Committee and endorsed by the local People's Congress, meaning judges whose decisions are seen to violate Party policy may be discharged or otherwise punished. The courts are subject to the extra-legal authority of the Political-Legal Secretary of the local Party Committee, which deals with difficult and important cases referred to it. (Manion, 2004)
Anti-corruption strategy in Hong Kong
What makes Hong Kong's economy successful? Several points below are worthy being remarked such as low tax collection, freedom in market competition, a relatively efficient legal system, an efficient and effective network on transportation and communication and "a competent workforce working along with a pool of enterprising entrepreneurs"described by Howlett (1997, p.47) (as cited in Manion, 2004). Those factors not only significantly contribute to the economic development in Hong Kong but also enable Hong Kong's economic wealth which does good to combatting corruption as the government can afford the salaries of civil servants and enough human and financial resources can be committed. (Quah, 2003)
Different from the Central Commission for Discipline Inspection of the Communist Party of China (Zhongjiwei), the ICAC operates independently in terms of structure, power, finance and personnel. Before 1997, there was a direct access between its Commissioner and the Governor. After July 1997, the ICAC is directly responsible to the Chief Executive. So far, the ICAC has developed into three major functions which are investigation, prevention and education to fight against corruption in Hong Kong. (Scott, 2011)
The Structure of the ICAC
As for its structure, there are main three unequal branches and the Administration Branch. Among the three departments, the largest one which is the Operation Department takes the responsibility of the investigative function. The over nine hundred employees takes up 73% of the ICAC human resource. The head of the Department also serves as the Deputy Commissioner, assisted by two Directors who are in charge of the government sector and the private sector respectively. The second largest one is the Community Relations Department. The two divisions of this Department are mass media and the public. It has 202 staff which is 16% of the total staff in the ICAC. Intensive education projects are conducted in schools and business sectors. In addition, it also builds up a close relationship between mass media and district organisations in order to raise the public awareness and gain their support towards the anti-corruption movement. The smallest department is the Corruption Prevention Department (CPD), taking up 4% of the total employees in the ICAC. In concrete terms, the objectives of the CPD is to inspect the practice and procedures of government and public bodies. Also, it takes the responsibility of making amendments and suggestions on the working methods. Training for civil servants is also offered by the CPD for the purpose of prevention. Apart from these three departments, there is a separated administration department. It is in charge of human and financial resources and general matters such as accommodation and technologic service. Besides, an advisory committee is to examine the work of each department.
The ICAC also has its own recruitment practice. The employees are recruited out of the control of the Public Service Commission, which makes the staff of the ICAC separate from other governmental sections. During the recruitment process, the ICAC itself takes the whole responsibility of promotion, screening, interviewing and other process. As for the financial fund of it, by the 2001/2002 financial year, its budget has reach 81 times compared from the first year when it was established. This rapid increasing in budget reflects the strong will of the government on the support of the ICAC anti-corruption enforcement. (Quah, 2003)
Comparison on Anti-corruption Strategy in Mainland China and Hong Kong
Institutional Designs
The main difference in mainland China and Hong Kong is the anti-corruption agencies. In Hong Kong, the ICAC is an independent agency with power and increasing budget. More importantly, the Commissioner of the ICAC is directly answerable to the Chief Executive, which makes the ICAC a separated agency apart from other governmental departments. (Harris, 2003) However, in mainland China, unclear boundary exists between the party and government branch. Junctional jurisdictions are dominated by communist party committee generalists at each level. The second point is the institutional design. In Hong Kong, one of the three important methods of anti-corruption is the prevention through institutional design is; in mainland China, certain economic reform policies actually stimulate corruption. Reorganisation of procedures to reduce incentives for corrupt transaction has been shown recently. Finally, the analysis will go back to the basic ground of anti-corruption strategy which is the constitutional design. This essential difference lies in the two different regimes. Hong Kong has a functioning rule of law regime and effective civil liberty while mainland China is conducted by a rule of law regime less constructively and neglect of civil liberty. (Manion, 2004)
Hong Kong's institutional design not only focus on the enforcement measures but also pays high attention to the prevention by offering suggestion. The ICAC's Corruption Prevention Department is to study the work procedures in governmental departments to identify opportunities for corruption. (Manion, 2004) Having studied and analysed, suggestions would be offered so as to reduce the possibility of corruption by redesigning the working procedures. Further, after the suggestions are given, the Department is still in charge of checking the effectiveness of the suggestions, making sure the new design would not offer ground for new chances for corruption. The function as consultant is one of the key and unique notion of this department, especially when the government is on its way to draft and amend legislative text and policies. To a great extent, this function makes sure the anti-corruption movement starts from the beginning level where new laws are introduced for an incentive purpose.
Also in mainland China recently, more attention has been paid towards designing incentive structures from the original forcemeat stage. In Anhui province in 2000, the "taxed for fees" reform was adopted from the perspective of being incentive. The reform is to reduced possibility of corruption in the township governments and villages by reforming the basic collection system. It replaces a single agricultural tax, capped at about 7 percent of income and collected by higher level governments, for various fees and charges levied by township and village administrations. Compared with the previous regulations against illegal fees in 1990s, Manion (2004) described that "the reform frees officials at the rural grassroots level from fee collection and makes corruption at the township and village more difficult."(p. 205) In 2003, this reform was successfully adopted nationwide, becoming a good example in mainland China of transforming to the incentive structure.
According to policy analysts, the key part of institutional design in Hong Kong is the independence of the ICAC and it is what mainland China should emulate when reforming the anti-corruption strategy. This refer to the exclusive anti-corruption mission of the agency: "The ICAC is not embedded in the civil service or any other larger organisation with multiple goals". Among this, the most important is the police force remaining independent, especially in the 1973 context of a public perception of that department as the most corrupt of all. Agency independent worked in Hong Kong primarily because this agency design worked as a signal, a public announcement of an "equilibrium switch"——but it worked especially well in a particular context. With corruption structured this way, the creation of an agency that effectively rejected the police as anti-corruption agents helped legitimate the government effort and enlisted ordinary citizens as voluntary enforcers. Independent was complemented by power, also an element of agency design: the ICAC was given strong investigate powers and considerable financial resources.
Legal Framework
Difference also lies in the law set in Hong Kong and mainland China. The reasons behind it are partly contributed by the different policy choices which illustrate different experience and views. From a perspective of a higher degree, however, basic difference on constraints of power should be noticed.
A solid legal foundation has become the base of Hong Kong's anti-corruption reform. Two important legislative context have to be introduced. The Prevention of Bribery Ordinance was strengthened in 1971. It provided with a clear definition by including "unexplained income or property"which can serve as the evidence of corruption practices. Clarity, stability, scope and whether it is easy for application, all the points above greatly influence on whether and how a corrupt official can be punished according to law. (Quah, 2003)
To build up a clear legal basis, several points should be well defined. Legal clarity, breadth, stability, and ease of application all contributed to a situation where corrupt officials were routinely punished according to law. And the public confidence of the anti-corruption enforcement is also, to some extent, basing on whether the law is harsh without loopholes.
On the contrary, in mainland China, the main force on combatting corruption is centralised by the CDIC which plays as a leading and administrative role. But as for the legal system itself, it remains weak.
What depletes the development of law and a legal-based authority in mainland China? One point should be noticed that under the leading of the CDIC, the investigation and punishment are conducted within the party system. This makes lag when a criminal case is transferring into the prosecution process. So the agency design which makes anti-corruption enforcement outside the criminal procuratorates system may be one of answers to the question above. (Gong, 2004) Besides, the law making process is also not propitious. The first criminal code was passed in 1979. Then comes rapid changes on political economy which forced law makers refine the law with taking lots of new factors into consideration. The role of law and its distinction between party leadership shows a fundamental contradiction in mainland China. The law should serve as a powerful tool to fight against the abuse of official power. (Manion, 2004)
Conclusion
China's path of corruption is actually quite similar to the process in Hong Kong, rapid growth in population and economic transition. By viewing Hong Kong as a good example of mainland China, we can find basically one main loophole which is the ambiguity of power between the party and judiciary from both legal and institutional prospective. If mainland China are going to set up an independent agency like ICAC in Hong Kong, a clear boundary must be well-defined. First of all, as for the institutional setting, it is to avoid the interference from the government and the party in order to ensure authority and transparency of this agency. Second, it is to reduce delay when a corruption crime transferred from the investigation of the party to the prosecutors. Further, even though the "fight against tigers"movement achieve success for the current situation, refining the present legal framework still remains the determinant.
Shared Territorial Concern, Opposition to US Intervention Prompt Russia's Support to China on Taiwan Question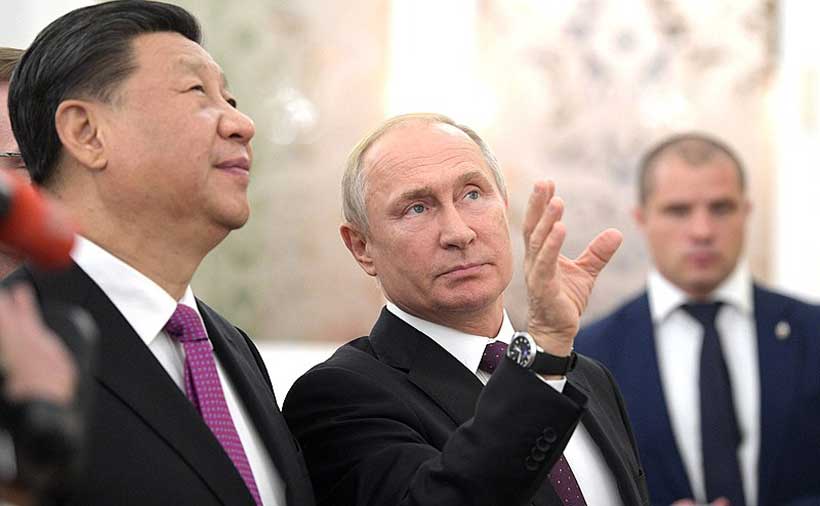 The situation around the island of Taiwan is raising concerns not only in Chinese mainland, Taiwan island or in the US, but also in the whole world. Nobody would like to see a large-scale military clash between China and the US in the East Pacific. Potential repercussions of such a clash, even if it does not escalate to the nuclear level, might be catastrophic for the global economy and strategic stability, not to mention huge losses in blood and treasure for both sides in this conflict.
Earlier this week, Russian Foreign Minister Sergey Lavrov stated that Moscow continued to firmly support Beijing's position on Taiwan as an integral part of China. Moreover, he also underlined that Moscow would support Beijing in its legitimate efforts to reunite the breakaway province with the rest of the country. A number of foreign media outlets paid particular attention not to what Lavrov actually said, but omitted his other remarks: the Russian official did not add that Moscow expects reunification to be peaceful and gradual in a way that is similar to China's repossession of Hong Kong. Many observers of the new Taiwan Straits crisis unfolding concluded that Lavrov's statement was a clear signal to all parties of the crisis: Russia would likely back even Beijing's military takeover of the island.
Of course, diplomacy is an art of ambiguity. Lavrov clearly did not call for a military solution to the Taiwan problem. Still, his remarks were more blunt and more supportive of Beijing than the standard Russia's rhetoric on the issue. Why? One possible explanation is that the Russian official simply wanted to sound nice to China as Russia's major strategic partner. As they say, "a friend in need is a friend indeed." Another explanation is that Lavrov recalled the Russian experience with Chechnya some time ago, when Moscow had to fight two bloody wars to suppress secessionism in the North Caucasus. Territorial integrity means a lot for the Russian leadership. This is something that is worth spilling blood for.
However, one can also imagine that in Russia they simply do not believe that if things go really bad for Taiwan island, the US would dare to come to its rescue and that in the end of the day Taipei would have to yield to Beijing without a single shot fired. Therefore, the risks of a large-scale military conflict in the East Pacific are perceived as relatively low, no matter what apocalyptic scenarios various military experts might come up with.
Indeed, over last 10 or 15 years the US has developed a pretty nasty habit of inciting its friends and partners to take risky and even reckless decisions and of letting these friends and partners down, when the latter had to foot the bill for these decisions. In 2008, the Bush administration explicitly or implicitly encouraged Georgian leader Mikheil Saakashvili to launch a military operation against South Ossetia including killing some Russian peacekeepers stationed there. But when Russia interfered to stop and to roll back the Georgian offensive, unfortunate Saakashvili was de-facto abandoned by Washington.
During the Ukrainian conflicts of 2013-14, the Obama administration enthusiastically supported the overthrow of the legitimate president in Kiev. However, it later preferred to delegate the management of the crisis to Berlin and to Paris, abstaining from taking part in the Normandy process and from signing the Minsk Agreements. In 2019, President Donald Trump promised his full support to Juan Guaidó, Head of the National Assembly in Venezuela, in his crusade against President Nicolas when the government of Maduro demonstrated its spectacular resilience. Juan Guaido very soon almost completely disappeared from Washington's political radar screens.
Earlier this year the Biden administration stated its firm commitment to shouldering President Ashraf Ghani in Afghanistan in his resistance to Taliban advancements. But when push came to shove, the US easily abandoned its local allies, evacuated its military personal in a rush and left President Ghani to seek political asylum in the United Arab Emirates.
Again and again, Washington gives reasons to conclude that its partners, clients and even allies can no longer consider it as a credible security provider. Would the US make an exception for the Taiwan island? Of course, one can argue that the Taiwan island is more important for the US than Afghanistan, Venezuela, Ukraine and Georgia taken together. But the price for supporting the Taiwan island could also be much higher for the US than the price it would have paid in many other crisis situations. The chances of the US losing to China over Taiwan island, even if Washington mobilizes all of its available military power against Beijing, are also very high. Still, we do not see such a mobilization taking place now. It appears that the Biden administration is not ready for a real showdown with Beijing over the Taiwan question.
If the US does not put its whole weight behind the Taiwan island, the latter will have to seek some kind of accommodation with the mainland on terms abandoning its pipe-dreams of self-determination and independence. This is clear to politicians not only in East Asia, but all over the place, including Moscow. Therefore, Sergey Lavrov has reasons to firmly align himself with the Chinese position. The assumption in the Kremlin is that Uncle Sam will not dare to challenge militarily the Middle Kingdom. Not this time.
From our partner RIAC
Russia-Japan Relations: Were Abe's Efforts In Vain?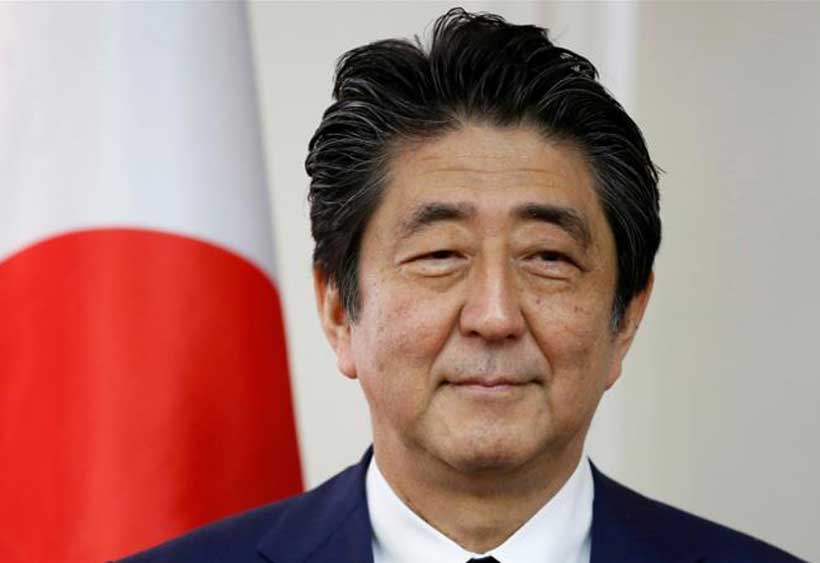 Expanding the modest elements of trust in the Japan-Russia relationship, talking through reciprocal concerns before they lead to conflict, avoiding bilateral incidents, and engaging in mutually beneficial economic cooperation is the way forward.
One year after the end of Shinzo Abe's long period of leadership, Japan has a new prime minister once again. The greatest foreign policy challenge the new Japanese government led by Fumio Kishida is facing is the intensifying confrontation between its large neighbor China and its main ally America. In addition to moves to energize the Quad group to which Japan belongs alongside Australia, India, and the United States, U.S. President Joe Biden's administration has concluded a deal with Canberra and London to provide Australia with nuclear-powered submarines which in future could patrol the Western Pacific close to Chinese shores. The geopolitical fault lines in the Indo-Pacific region are fast turning into frontlines.
In this context, does anything remain of the eight-year-long effort by former prime minister Abe to improve relations with Russia on the basis of greater economic engagement tailored to Moscow's needs? Russia's relations with China continue to develop, including in the military domain; Russia's constitutional amendments passed last year prohibit the handover of Russian territory, which doesn't bode well for the long-running territorial dispute with Japan over the South Kuril Islands; and Russian officials and state-run media have been remembering and condemning the Japanese military's conduct during World War II, something they chose to play down in the past. True, Moscow has invited Tokyo to participate in economic projects on the South Kuril Islands, but on Russian terms and without an exclusive status.
To many, the answer to the above question is clear, and it is negative. Yet that attitude amounts to de facto resignation, a questionable approach. Despite the oft-cited but erroneous Cold War analogy, the present Sino-American confrontation has created two poles in the global system, but not—at least, not yet—two blocs. Again, despite the popular and equally incorrect interpretation, Moscow is not Beijing's follower or vassal. As a power that is particularly sensitive about its own sovereignty, Russia seeks to maintain an equilibrium—which is not the same as equidistance—between its prime partner and its main adversary. Tokyo would do well to understand that and take it into account as it structures its foreign relations.
The territorial dispute with Russia is considered to be very important for the Japanese people, but it is more symbolic than substantive. In practical terms, the biggest achievement of the Abe era in Japan-Russia relations was the founding of a format for high-level security and foreign policy consultations between the two countries. With security issues topping the agenda in the Indo-Pacific, maintaining the channel for private direct exchanges with a neighboring great power that the "2+2" formula offers is of high value. Such a format is a trademark of Abe's foreign policy which, while being loyal to Japan's American ally, prided itself on pursuing Japanese national interests rather than solely relying on others to take them into account.
Kishida, who for five years served as Abe's foreign minister, will now have a chance to put his own stamp on the country's foreign policy. Yet it makes sense for him to build on the accomplishments of his predecessor, such as using the unique consultation mechanism mentioned above to address geopolitical and security issues in the Indo-Pacific region, from North Korea to Afghanistan. Even under Abe, Japan's economic engagement with Russia was by no means charity. The Russian leadership's recent initiatives to shift more resources to eastern Siberia offer new opportunities to Japanese companies, just like Russia's early plans for energy transition in response to climate change, and the ongoing development projects in the Arctic. In September 2021, the annual Eastern Economic Forum in Vladivostok did not feature top-level Japanese participation, but that should be an exception, not the rule.
Japan will remain a trusted ally of the United States for the foreseeable future. It is also safe to predict that at least in the medium term, and possibly longer, the Russo-Chinese partnership will continue to grow. That is no reason for Moscow and Tokyo to regard each other as adversaries, however. Moreover, since an armed conflict between America and China would spell a global calamity and have a high chance of turning nuclear, other major powers, including Russia and Japan, have a vital interest in preventing such a collision. Expanding the still very modest elements of trust in the Japan-Russia relationship, talking through reciprocal concerns before they lead to conflict, avoiding bilateral incidents, and engaging in mutually beneficial economic cooperation is the way forward. The absence of a peace treaty between the two countries more than seventy-five years after the end of the war is abnormal, yet that same unfinished business should serve as a stimulus to persevere. Giving up is an option, but not a good one.
From our partner RIAC
Kishida and Japan-Indonesia Security Relations: The Prospects
In October, Japan had inaugurated Fumio Kishida as the new prime minister after winning the Liberal Democratic Party (LDP) presidential election earlier. Surely this new statesmanship will consequently influence Tokyo's trajectory in international and regional affairs, including Southeast Asia.
Not only that Japan has much intensive strategic cooperation with Southeast Asians for decades, but the region's importance has also been increasing under Japan's Free and Open Indo-Pacific (FOIP). Southeast Asia, as a linchpin connecting the Indian Ocean and the Pacific Ocean, is key to Japan's geostrategic interest and vision.
Since the LDP presidential election debate, many have identified Kishida's policy trajectory, including in the defense and security aspect. Being bold, Kishida reflected its hawkish stance on China, North Korea, and its commitment to strengthening its alliance with Washington. Furthermore, Kishida also aimed to advance the geostrategic and security initiatives with like-minded countries, especially under FOIP.
One of the like-minded countries for Japan is Indonesia, which is key Japan's key partner in Southeast Asia and Indo-Pacific.
This article maps the prospect of Japan's security cooperation with Indonesia under the new prime minister. It argues that Prime Minister Kishida will continue to grow Japan's security cooperation with Indonesia to adjust to the changing security environment in Indo-Pacific.
Japan – Indonesia Common Ground
In its basic principle, Japan and Indonesia shared the same values in democracy, rules-based order, and freedom of navigation in developing strategic cooperation, especially in the maritime security aspect.
In the geostrategic context, Japan and Indonesia also have significant similarities. Both countries are maritime countries and seeking to maximize their maritime power, as well as having formally synchronized geostrategic vision. While Japan has FOIP, Indonesia has Global Maritime Fulcrum (Poros Maritim Dunia) and leading initiator for ASEAN Outlook on the Indo-Pacific (AOIP).
In capitalizing on this shared vision, since Shinzo Abe and Joko "Jokowi" Widodo era, Japan and Indonesia have initiated much new security cooperation ranging from a high-level framework such as 2+2 Foreign and Defense Ministers' Meeting in 2015 and 2021 to capacity building assistances and joint exercises. Furthermore, defense equipment transfers and joint technology development were also kicked off under Abe-Jokowi.
Kishida's Foreign Affairs and Defense Profile
Compared to his predecessor, Suga Yoshihide, Prime Minister Kishida is more familiar with foreign affairs.
Personally, Kishida comes from a political family and spent several years living in the United States, reflecting his exposure to the international and political environment from an early age. This is significantly different from Suga, who grew up in a strawberry farmer family in a rural area in Akita Prefecture.
Politically, served as foreign minister under Shinzo Abe, Fumio Kishida is the longest-serving foreign minister in Japan's history. This reflects his extensive understanding of current world affairs, compared to Suga who spent most of his prime political career in the domestic area such as being chief cabinet secretary and minister for internal affairs & communication.
Specifically, in defense and security posture, Prime Minister Kishida is willing to go beyond the status quo and not blocking any key options in order "to protect citizens". During his policy speeches, he stated that he is not ruling out the option to build attacking capabilities due to the severe security environment surrounding Japan. Also, Kishida will not limit the defense budget under 1% of Japan's gross domestic product if necessary.
Future Security Cooperation Trajectory with Indonesia
In short, policy continuity will play a huge role. One of the reasons why Kishida was able to win over more popular Kono was due to his moderate liberalness, demonstrating stability over change. This was more preferred by faction leaders in LDP.
In defense and foreign affairs, the continuity is boldly shown as despite appointing entirely new ministers in his cabinet, the only two ministers retained by Kishida are Foreign Minister Motegi and Defense Minister Kishi. By this, it sent the narrative to the international community that there will not be significant turbulence caused by the changing leadership on Japan's side.
As a background context on Indonesia, Fumio Kishida was the foreign minister from the Japanese side behind the 2+2 Foreign and Defense Ministers' Meeting with Indonesia in 2015. Indonesia is the only country Japan has such a high-level security framework within Southeast Asia. This framework has led Japan and Indonesia to have a second edition of the 2+2 meeting in 2021, resulting in many practical cooperation deals in defense and security.
The other setting supporting Kishida's policy continuity, especially in the context with Indonesia is that his foreign minister's counterpart, Retno Marsudi, was still in charge from the last time Kishida left the foreign minister post in 2017, until today. Initiating the 2+2 framework together, it will be easier for Kishida to resume his relationship with both President Jokowi and Foreign Minister Retno in advancing its strategic cooperation with Indonesia, especially in the defense and security area.
The prospect of continuity is also reflected in Kishida's commitment to continue the geostrategy relay of both his predecessors, Shinzo Abe and Suga Yoshihide, in achieving the FOIP vision.
Not only that Indonesia is having a similar vision of maritime prosperity and values with Japan, but Indonesia is also concerned with South China Sea dynamics as it started to threaten Indonesia's remote islands, especially Natuna Islands. As this is a crucial cooperation opportunity, Kishida needs to continue assisting Indonesia to improve the security and prosperity of its remote islands. Thus, as Kishida also admitted that Indonesia is a major country in ASEAN, having favorable relations with Indonesia is important for Japan's geostrategy.
Challenges
To capitalize on the potentials with Indonesia, Kishida needs to support Indonesia's strategic independence as well as to make the best of his position as one of the United States' allies in Asia.
Despite his tougher stance on China and Taiwan issues, Kishida cannot fully project Japan's rivalry with China to Indonesia. In addition to its strategic independence, Indonesia has and needs strong strategic relations with China to support many of the vital development projects surrounding Indonesia. This cannot be touched.
Also, Japan needs to bridge Indonesia, as well as other like-minded Southeast Asian countries, with the Quad and AUKUS proponents. Indonesia is formally stated that it is concerned about the ownership of nuclear-powered weapons by its neighboring countries. On the other side, Japan supported AUKUS and is a close ally of the U.S. Kishida's ability to grab this opportunity will solidify Japan's credibility and position among Southeast Asians.