Vico and the Modern Idea of History: Part II
It is intriguing that within modern times (from Galileo and Bacon onward) the idea of global history was born in the European philosophical mind at the same time when European imperialism was at its apex, well supported by science and technology, (the st world of logical positivism) considered the definitive modern answer to all social, political and economic problems.
Specifically, historicism is born with the publication of Giambattista Vico's New Science (1725) in the 18th century. Until then history was not considered universal but a rather tribal enterprise, not worthy even to be called a science since it was not concerned with universal problems. The ancient Greek certainly did not consider it a primary pathway to truth, neither did Descartes. History was considered as a teacher of sort who taught man about his past (as Cicero had pointed out, Machiavelli concurring) but the fact that it was man who made history and, at the same time and almost paradoxically, history made man, was yet unknown philosophically.
But by the 18th century, the so called age of enlightenment, the whole world could be envisioned as one stage wherein a single global drama could be played out. It was almost natural that Europe would arrive at the idea of universal history and see itself at the very center of its processes. Natural too that it should have put its meaning and interpretation in terms of Western Civilization. In fact, had there not been those early Greek thinkers who initiated philosophy as we know it, there would not be any science, no technology, and no atomic bombs either; which is to say, without its origins in ancient Greece there would not have been any modern culmination of science and technology either, what goes by the name of positivism.
Vico has taught us that to understand the nature of any cultural historical phenomenon one must study its origins. To even begin to grasp the advent of our modern technical civilization and the entrepreneur's mind-set we ought not begin with the scientific mind-set of the 17th century but with its origins, as Vico has well taught us, and situate the emergence of the new modern science within the larger background of Western history. We need to begin at the beginning of thought among the early Greek.
When we focus on such origins we notice the strange fact that no such eruption of thought occurred in the ancient Oriental world. While it is true that the Chinese were (and still are) a highly intelligent people, that there is no indication that they were in any way at a lower intellectual level than the Greeks, they did not produce science, not even the beginning of science. There is little indication that, left on their own, they would have arrived at science. The contrary can be asserted: that the harmonious and well balanced patterns of Chinese civilization were against the reckless and dangerous adventure of the mind what we in the west call reason; a reason that needs to be followed and adhered to no matter where it leads.
While it is true that with Galileo the earth is no longer the center of the universe we have to keep in mind the bigger picture: that Greek science maintained that there an immediate bond between ourselves and nature. The motto for this nexus was Sozein ta Phainomena (to preserve things as they show themselves to be) which simply meant that the Greek scientist would preserve the nexus between natural objects and our direct perception of them. Objectivity in that observation is all important. No capricious gods there.
The question arises: why did philosophy which prepares the way for modern science originate among the Greeks? Why did it take place there? Why did it take place at all? To begin to answer this question we have to grasp the fact that human creation is not deterministic, human acts are unpredictable; that a new vision can go beyond any existing previous framework. That is to say, the outburst of light in ancient Greece need not have happened at all. Parallel universe are possible.
The birth of philosophy cannot be reckoned as the effect of a cause. The birth of philosophy, its origins, so important to determine its essence for Vico, is the point at which Being comes into its own and claims mortal minds. There is no more split between subject and object, between thought and Being. As Parmenides first perceived, they belong together in unity. Being is the whole, the All calling to thought. There is intellectual awe at the thought that the human mind is capable of raising itself above all that is, that it is, that it exists. Hence the famous question: why is there something rather than nothing?, a question which begins Heidegger's Being and Time.
A century and a half after Parmenides Aristotle brings to completion the great age of Greek philosophy. This century and a half from Parmenides to Aristotle is the most revolutionary and speedy acceleration of all of history. This may seem preposterous to us moderns but consider this: the period opens with Parmenides' vision of Being as an intelligible whole within which human thought is to find its elements. It is like the sun at sunrise: its light is still perceived as one of the things of the phenomena. It closes with Aristotle mapping out various and distinct realms of beings mapped out into the territories of different disciplines, not changed that much since then: logic, mathematics as a deductive system, physics or natural science, biology, psychology, ethics, politics, economics. Science is born, albeit to be intelligible to itself it has to cling to the maternal apron strings of philosophy. Now we are at high noon; the light of the sun pervades everything and yet, just because it is so pervasive it is no longer consciously perceived; it is just there taken for granted and needs to be rediscovered and disclosed again
For Aristotle to be is to be an individual entity of some kind, to exist is to be an individual instance of a species. So when the Greeks created philosophy proper they ceased to be aware of the light of Being itself in which they saw what they saw. The history of Being for Western thought begins therefore with the forgetting of Being. But the schematized world of Aristotle still has an inner unity which we moderns have lost without even being aware of it. That unity is the Greek sense of Physis which we translate as nature. Stones, plants, animals, stars, and planets still belong to the one cosmos within which man lives and has its being as a natural being. The cosmic alienation, the nihilism of us moderns, had not yet entered the Greek spirit.
Modern science has been around for some three hundred years now. However we ought not forget that it is built upon the foundations of Greek science. Without Euclid and Archimedes, Newton would have been impossible. Yet most of us would agree that our science is not exactly that of the Greeks, or why would we call it "modern science"? More often than not we couple it with technology. In his Science and the Modern World, Alfred North Whitehead brilliantly deals with this conundrum. There he upsets one of the taken for granted assumptions of conventional history which seems to take for granted that the modern period begins when men turn from the faith of the Middle Ages to a reliance on reason culminating with the age of Enlightenment (18th century). What is overlooked is that the Middle Ages were characterized by the sweeping rationalism of the scholastics (among whom Thomas Aquinas) and in reality the modern period begins with a revolt against such a rationalism and a turning to the stubborn empirical facts of experience. It is that, according to Whitehead that is at the origins of the modern era.
Whitehead focuses on Galileo who insisted on mechanics established mathematically as the most important aspect of the new modern science. Indeed it became the central part of physics all the way to the end of the 19th century. Astonishingly, Galileo rather than stick with the empirical "irreducible and stubborn facts" sets up a concept which cannot be validated by actual facts. He postulates that a body in motion will continue to be in motion ad infinitum on a frictionless plane. The empirical fact is that our experience has never presented us with a perfectly frictionless surface nor with a plane which is infinite in extension. No matter, as far as Galileo is concerned. This concept of inertia is needed for his theory. Whitehead points out that medieval rationalism has not for a moment surrendered to the brute facts. It is the other way around: it posits conditions contrary to facts and then paradoxically it measures those facts in the light of those contra-factual conditions. Reason becomes "legislative of experience."
Kant perceived this as the real revolution of the new science to eventually become the revolution within philosophy. As Bacon had intimated, the advancement of knowledge necessitated that we should stop following nature passively; rather we should question nature and force it to give us answers. The Critique of Pure Reason, is less an attempt to set up a system of idealistic philosophy and more an attempt to grasp the meaning of this new science and its consequences for human understanding.
So, Galileo is much more than an event in the history of ideas. We have come a long way since then and paradoxically rather than becoming masters of nature, the age of extinction is upon us. What has happened is a transformation of human reason which in turns transforms all subsequent human history. This change is pervasive reaching into religion, art and culture in general. In politics man is envisioned as a lord and master of nature transforming his social existence. So there is an essential bond between science and technology. Technology embodies physically what science has already accomplished in thought when science sets up its own conditions as a measure of nature.
Vico, on the other hand, insists throughout his opus that in order for Man to understand himself and avoid the danger of scientific objectification, he needs to attempt a re-creation of the origins of humanity. This is possible in as much as it was Man himself who created his own cultural origins, and therefore he can return to them. In the beginning there is the end. Thus he can hope to understand the destiny and meaning of his striving in space and time, which is to say, within history.
This kind of hermeneutical operation is possible but cannot be carried out by means of scientific archeological tools but by an act of the imagination, that most human of faculties which Vico calls fantasia. It is through imagination that Man may recreate mytho-poetic mentality. While the modes of thought of primitive Man were different from ours, the mind which created them is the same. Imagination may be impoverished in rational Man, who belongs to the third Vichian historical cycle, but it remains one of those modes of perceiving reality and remaining human. It is a sine qua non for the discovery of his human nature. Let us briefly explore how Vico explains the process.
Vico points out that primitive Man could not have been a creature of the intellect. He was steeped in the senses and the imagination. This gave his language, religion and other institutions a peculiar character, which is to say that the character of primitive Man's institutions reflected the character of his mind, especially those pertaining to language. He identified three stages of human development: (1) the poetic or divine age: the age of the gods wherein imagination is strongest and reasoning is weakest. The mind of this era ascribes to physical things the being of substances animated by gods. (2) The heroic age: the age when heroes believed themselves to be of divine origin. This is the mind that creates Homer's or Dante's heroes. (3) The age of men: the age when reason and intellect reign supreme. This is the mind that produces the age of Enlightenment, so called. To these stages of development accrue thee different kinds of natural law: (1) divine laws, dictated by the gods, (2) heroic laws, dictated by the strength of the heroes but curbed by religion, (3) human laws, dictated by developed and autonomous reason. This is the age of the American and French Revolution and the Enlightenment.
The human mind not being static develops slowly over time and Vico, in the light of those three stages of natural law, says that it is a mistake (dubbed by him as boria dei dotti or "the arrogance of scholars") to claim as universal features of all societies a law based on fully developed reason belonging to the third stage of development. This conceptual mistake is the result of a mistaken assumption, namely that the ideas and institutions of all historical ages are the product of a human mind whose character is fixed. The mistake explains in turn the inability on the part of philosophers and historians, who are the product of the third rational age of men and found mostly in academia, to recreate and understand fully mytho-poetic mentality, a sine qua non for the recreation of origins.
While this kind of misconception abounds in academia, it can also be easily found in popular culture. Let us take an example from the film medium. The movie Quest for Fire was inspired by the book The Naked Ape. Both book and movie purport to show primitive man's first tentative steps toward his own humanity and toward civilized life. However, I would submit, that far from getting a recreation of origins, the reader and viewer is served with an image of primitive man as seen through a Cartesian paradigm. Both narrator and director bring to the recreation of primitive mentality all their rationalistic premises and assumptions. The most egregious and erroneous is the assumption that primitive man's mind functions as a sort of lower underdeveloped rational mind. Corollary to this assumption is the one which holds that man's origins can best be understood rationally, for the vantage point of the third cycle of history, that of full-fledged rationality.
That this is so is apparent from the very outset of the movie. Nowhere are the gods, issuing from primitive man's fertile imagination, to be seen or heard. As Vico has pointed out, without a recreation of early man's religious impulse, without the fear and the wonder inherent in this primordial religion, no beginning of man's humanity and of his civilization can be recreated. And in fact, nowhere in the book and the movie is an act of "piety" to be discerned. I mean acts such as the burial of the dead, ritual dancing, marriage and sacrifice to the gods, cave painting. What we are treated to instead is strife and violence, indiscriminate mating and a thinly veiled competition for primitive technology, fire. The message is clear: the fit and the winners deserve to survive; the weak perish. This is not the primitive mind-set but unconscious social Darwinism.
All this is presented, mind you, despite the latest archeological findings of eminent archeologists, such as Leaky, suggesting that there might have been much more cooperation among early men than has been surmised; that what in fact assured their survival was less competition for natural resources and more of a common concern for the common good of the tribe and that religion was essential for conceiving the common good. And that explains why the book and the movie lack social phenomena such as ritual dancing and singing, initiation, potlock celebrations, the telling of fables or myths by which primitive man attempts to create order out of the surrounding natural flux continually assaulting his senses.
What gets most glaringly ignored is the most important institution of early man, namely language. Language is understood rationalistically as a mere utilitarian means of communication and an instrument of social control. What is accorded a privileged position is the incessant anxious search for fire (hence the title of the movie "Quest for Fire") and the constant struggle with other men that such a search and possession entails. The premise seems to be that the tribe who controls fire wins the technological competition and earns the privilege of carrying on the evolutionary process. The unfit simply perish.
Within a Vichian paradigm, this is an obvious distortion. It is nothing less than a portrayal of modern rational man fighting for oil in Kuwait or Iraq, and measuring his humanity and civilization by mere economic standards. "I would have kept the oil," says our newly president-elect. This rationalistic premise even assumes the character of a dangerous myth devoid of its logos when it takes on racial overtones. At the conclusion of the movie we are treated to the contemplation of the "naked ape," the blue eyed, successful conqueror of the primeval forest (the Anglo Saxon?) washing himself under a water fall while his dark swarthy, less successful colleagues (the minorities) grove in filth in a cave.
Paradoxically the ancient Romans also thought of the Anglo Saxon as a dirty primitive man who did not know how to wash himself. But whether ancient or modern, this is practically a Madison Avenue advertisement: technological control of resources (fire) and hygienic living (water and soap for one's body) leads to "enlightenment" and civilization. Cleanliness is next to godliness. Indeed the ape is naked in more ways than one. The nakedness is primarily one of spirit and intellect. That kind of impoverishment leads right back to the cave, albeit one endowed with a cellular phone and a fax.
Vico, on the other hand, defines primitive man's mode of thinking as "poetic wisdom" and considers it nothing less than the master key to the understanding of his thought. As already seen, in the first two stages of development, imagination prevails over reason, and myth (the image) prevails over logos, i.e., the rationally explained meaning of those myths. In those two first stages, imaginative universals are preeminent over any, if indeed there are any, intelligible universals derived from abstract thought.
To understand the imaginative universal one has to begin with myth which for Vico is the primordial spiritual movement of primitive man, the mediator between nature and spirit, between what is useful and what is moral, between natural necessity and law. Vico is the first thinker to be aware that indeed myth is truth that incarnates itself in images, a symbol of truth, as it were. Myth is a very concrete image of the world expressing in very rudimentary fashion the ethico-religious experience of primitive man; an experience rooted in fear and wonder and which is always at the origins of religion.
For Vico, myth rather than logical thinking is the first form through which truth reveals itself. In other words, myth is the primordial historization of the eternal and mytho-poetic mentality is always related to religion even when it appears in adversary relationship to it. It is the first indication of the passage from the bestial to the rational, but even more importantly, it is the veil of transcendence hiding under the particular and the finite—the concrete historical moment of Being.
Based on this speculation on myth Vico can confidently assert that the first science to be mastered in recapturing human origins is the interpretation of myths (SN, 51). Myth is primitive man's answer to questions he cannot answer conceptually but which demand a prompt answer on which may hang the very future of civilization, even the very meaning of life. It is the instrument of imagination for making sense of the surrounding world and gives it some kind of shape and meaning. The first of these meanings is identifiable for Vico in thundering Jupiter, father of the gods. This is a god that provokes fear, an emotion on which, as pointed out by Lucretius, primitive religion is based. But this fear is positive: it orders the bodily activity of primitive man and is the foundation of human thought and human society. To understand human origins, it is necessary to somehow recapture that primordial fear.
As the Vico scholar Donald Phillip Verene has well rendered it: "Any genuine beginning in thought requires the power of fantasia to produce true speech. The reflective mind is not the support of itself, any more than reflective society is the support of itself, but develops and always has beneath its activity the imaginative forms of early life." (Vico's Science of Imagination, p.18). This is the crisis of any beginning placated by the expression of the myth, a sort of faith in the myth.
Great poets like Dante are able to re-create this fear of beginnings as they begin their work and go on a journey of self-discovery. Because of that first myth of thundering Jupiter Vico could confidently declare that primitive man's life is "poetic." He could moreover declare that the most difficult and yet most necessary task of the reflective mind of modern man is that of pondering the origins of human existence, but not in an abstract way but concretely, paying attention to particulars, and then showing how providence unfolds its plan.
Vico is also the first thinker to point to a development in man's spiritual life: at the beginning man is all sense, then he is fantasia, and finally he is intellect. To those three stages correspond the three forms of language: sign, images, concepts. Thus the "poets," as myth makers turn out to be the first historians of primitive humanity. The universal incarnated itself in the image and becomes a fantastic universal which presents itself as a "poetic character." Hence, properly understood, the gods and the heroes of antiquity represent aspects of life and moments of history.
Here are a few representative examples: Hercules: the founding of the institution of the family through the twelve enterprises needed to safeguard it. Medusa: the victory of Man over the primeval forest. Venus: sacred and profane love. Mercury: commerce. Neptune: navigation. Cibele: the earth's fertility. Flora: springtime. Pomona: autumn, and so on down a list of thirty thousand gods enumerated by Varro, ushering from the fertile imagination of primitive man who, spurred by emotions of fear or wonder, created a separate divinity for just about every natural phenomenon he observed.
Here it bears repeating that Vico is also the first to point out that Homer could not exist as an actual individual poet: the Iliad and the Odyssey have different poetic styles. Homer is a poetic character to be interpreted as an image of primitive man who was a "poet" and made history by narrating it in the imaginative language and mode consonant with the particular era in which he lived. As Vico himself renders it: "The mother of wonder is ignorance of reasons and scarcity of abstraction."
Vico's thought has ethico-religious dimensions which modern man, despite his lip service to history as a teacher, all but ignores. The Vichian particular moves the imagination and is aesthetically beautiful, but it does more than that, for "poetic wisdom" is a movement of the divine (the transcendent) descending into the human and conversely, of the human (the immanent) reaching for the divine. These two complementary poles, human free will and divine providential order, appear contradictory and mutually exclusive to the reflective mind. They are however paradoxically related and inseparable. The particular of primitive mytho-poetic mind and the universal of abstracting "pure" mind capable of reflecting upon itself may be distinguished but may not be separated: they remain complementary to each other. Thus man is able to render judjment upon history once he has intuited that he is his own history.
Croce erred in trying to downplay one pole (the transcendent) in favor of the other (the immanent). The Vichian mind-set, on the contrary, has little in common with a Cartesian mode of thinking in love with dichotomies such matter/intellect. This is so because it is so immersed in life and history that its clarifying processes coincide with the clarification of life and history. That kind of clarification is never as neat as abstract thought but it is certainly less sterile than Cartesian clear and distinct ideas.
In short, what Vico is saying is basically this: the coming wisdom of the philosophers is already implied non-rationally in the "poetic wisdom" of primitive man. When Man begins to think humanly, he has already given birth to a rudimentary kind of metaphysics. As Ernesto Grassi has pointed out in his Rhetoric as Philosophy: the Humanist Tradition, within the human mind the cognition of things precedes judgment about them; hence a topic necessarily precedes critique. The faculty of topics makes the mind ingenious and ingenium is the source of the creative activity of topics; it is the ability to see and make connections between disparate and even contradictory notions. In other words, ingenium is a "grasping" rather than a deductive property. In as much as primitive mytho-poetic mind possesses ingenium, it has an unconscious metaphysics which becomes conscious later through reflection. The historical process, however, admits of no fractures between one moment and the next.
Man is continually moving between two complementary poles such as passion/virtue; barbarism/civilization; spontaneity/reflection; and intuition/reason. This complementation seems to be built in the very structure of reality. Later Heidegger, like Vico, will reach the conclusion that "…multiplicity of meaning is the element in which all thought must move in order to be strict thought…" (What is called thinking). This complementation and multiplicity is especially present in Vico's concept of providence.
One caveat is in order. Throughout the New Science Vico remains aware that ethical action cannot be founded on purely imaginative truth but more properly on reflected truths (SN, 1106). Vico, after all, has not called his work a myth but a science. In order to alleviate the primordial fear, early man had a psychological need to grasp a global vision of reality through the myth and thus evaluate choices. However, the contradictions remained largely unresolved, and that is fine at the first stage of development. However, when it happens at a later stage, problems arise. When, within a fanatical organization such as the Nazi party, myth wants to guarantee its own irrefutability, it proceeds to suppress the logos, i.e., the content or rational meaning within it. Wagner's German myths certainly were used in such a mode by the Nazis with some help from an equally misconceived and misinterpreted Nietzschean philosophy emphasizing "the will to power" and the advent of the Uberman.
Guido De Ruggero in his Da Vico a Kant best explains the relationship of myth to reason in Vico by pointing out that within the "imaginative universal: the aesthetic element is expressed by the adjective (imaginative), while the intellectual rational element is expressed by the noun (universal). The proper function of imagination, therefore, remains that of a limiting adjective and neither adjective nor noun can be absolutized; they are complementary to each other.
Another way of explaining the relationship myth/reason is to think of the relationship form/content. Without content, form is meaningless. The form is myth, the content reason. An adjective is meaningless by itself when it is deprived of the noun it modifies. Similarly, mythic assertions self-destroy when they are separated from logos. On the other hand, the proper function of myth is never that of reducing the unknown and mysterious to rational clarity, rather it is that of integrating the unknown and the known together in a living whole wherein the limitations of the external self may be transcended. To use a metaphor adopted by Unamuno somewhere, myth is like a mountain on the small island of rationality and scientific knowledge, the more we climb the mountain the more vast the expansion of the sea of what is still unknown will appear to the climber.
So the search for the true meaning of myth becomes for Vico one of the essential tasks of literary interpretation. In that sense Vico is the grandfather of modern hermeneutics in vogue in today's literary and philosophical circles. The tragedy of our "enlightened" times is that Vico is still little known, even in the land he was born and raised in. The time is ripe for a remedy to such a glaring cultural flaw.
Euthanasia, Living Will and The Analysis In India
Euthanasia, i.e. mercy killing, refers to the act of painlessly putting to death a person who is either very old or very ill to prevent further pain and suffering. It is basically a practice that is done on people suffering from incurable diseases or incapacitating physical disorder wherein they are allowed to die by the withdrawal of artificial life support system or withholding of medical treatment. On 9th March 2018, the Supreme Court of India, in a historical decision, legalised passive euthanasia and the right of terminally ill persons to give advance directives for refusal of medical treatment. Therefore, the concept of 'living will' was recognised which essentially refers to the document that the person writes in a normal state of mind seeking passive euthanasia when he reaches an irreversible vegetative state or when he gets terminally ill. For a comprehensive understanding of this whole topic, we have demarcated between different types of 'mercy killing' in the next section. Also, we will discuss the concerned judgement in detail not forgetting to mention the backdrop that led to the much-anticipated move. Additionally, we will try to summarise the arguments of both the supporters as well as the dissenters of the move before finally moving to the conclusion.
Active Euthanasia, Passive Euthanasia, Indirect Euthanasia and Assisted Suicide
Active Euthanasia refers to the deliberate act of ending the life of a terminally ill or incurable patient through the administration of a legal drug or injection by the physician. Passive Euthanasia is the withdrawal or withholding of artificial life support system when the patient requests to do so or when prolonging of his life is termed futile. Indirect Euthanasia means the provision of treatment with an aim to reduce pain and suffering, but which eventually speeds up the process of death. And, assisted suicide (also called physician-assisted suicide) refers to the situation when the doctor intentionally and knowingly provides the patient with the knowledge and/or means to commit suicide. The laws regarding euthanasia differ throughout the world. In countries like Belgium and the Netherlands, euthanasia has been legal since 2002. The practice of 'Assisted Suicide' is legal in European countries of Switzerland and Germany. In England, both euthanasia, as well as assisted suicide, are illegal. In most of the U.S., euthanasia is illegal but physician-assisted suicide has been legalised in ten of its states. In India, passive euthanasia was legalised two years back. The next section discusses the same in detail.
Euthanasia in India: The Aruna Shanbaug Case and the Common Cause Judgement
The case of Aruna Shanbaug has been quite instrumental in changing the euthanasia laws in India. Ms. Aruna Ramchandra Shanbaug was an Indian nurse who in 1973, was sexually assaulted by a ward boy in the hospital as a result of which she went into a vegetative state. In 2010, a plea was filed by activist Ms. Pinki Virani before the Supreme Court seeking euthanasia for Ms. Aruna Shanbaug. The Court took up the plea and finally, on March 7, 2011, delivered the historical judgement. Ms. Virani's plea got rejected but at the same time, broad guidelines were issued legalising passive euthanasia in India. It was held that the decision to withdraw life support must be taken by parents, spouse or other close relatives in the absence of all of whom, the 'next' friend would be entrusted with the responsibility. In this particular case, the hospital staff that had been taking care of Ms. Aruna for years was called the 'next friend' and not Ms. Virani. In 2015, Ms. Aruna Shanbaug, after 42 years of constant suffering died of pneumonia at the age of 66 but not before playing a vital role in influencing upcoming euthanasia-related laws in India.
In a separate move, 'Common Cause', an NGO working for people's rights, approached the Supreme Court under Art. 32[1] of the Constitution in the year 2005, wherein they prayed for the declaration that 'Right to Die with Dignity' be made a fundamental right under Art. 21 [2] i.e. Right to Life. Additionally, they requested the court to give directions to the government with regards to the execution of living wills in case a person gets terminally ill. The argument was that subjecting terminally ill people or the people suffering from chronic diseases to cruel treatments denied them the right to live with dignity. On February 25, 2014, a 3-judge bench of the Supreme Court led by the then CJI P. Sathasivam started final hearing in the case wherein it came out that the previous judgements given in the case of Aruna Shanbaug v. Union of India (2011)[3], as well as the case of Gian Kaur v. State of Punjab (1996)[4], were inconsistent. The matter was then referred to a 5 Judge Constitutional Bench. And finally, on March 9, 2018, in a historical decision, CJI Deepak Mishra led bench recognised the concept of 'living will' that was to be drawn by terminally ill patients for passive euthanasia and also laid down comprehensive guidelines for the same. Hence, the 'Right to Die with Dignity' was held to be a fundamental right.[5]
Euthanasia- a good or a bad thing?
The proponents of Euthanasia argue that allowing an incurable patient to die will alleviate the constant pain and suffering that one has to go through when in the vegetative state. The other point which they talk about is that 'right to die with dignity' is a matter of personal choice and no-one else should be allowed to interfere in the patient's decision. It has also been said time and again that timely executed euthanasia could also relieve the financial burden on the family of the patient which in case of absence of the law, could exert a lot of financial burden on poor households.
Moreover, coming to the major points that the opponents say, the fact that the law on euthanasia could be misused is always talked about. It is argued that children of old and ill parents would certainly want to neglect their parents when they are needed the most. This does not fit with the kind of social and cultural environment that we have in India, where parents are supposed to be provided with care when they get too old. Also, the opponents lay emphasis on the sanctity of life and reckon that accepting euthanasia would lead to a reduction in society's respect for life.
Benefits of recognising Living Will
Recognition of Living will indeed have some good impact. The concept essentially requiresa person to write the will as an advance directive when he is capable of making a sensible decision. And, thus, this rules out the possibility of the situation when the patient, being too ill, is not able to make an informed and competitive decision especially so in the case of Mentally Challenged patients and the patients who are incoma. Also, the living will, to much extent, would relieve the moral burden from the family member who actually takes steps for euthanasia, for ultimately, he would be fulfilling the informed wish of the patient only. Passive Euthanasia could sometimes, in exceptional circumstances, lead to the allegations of murder so the existence of a living will have a role to play in preventing such situations. In and all, the legalisation of 'living will'goes a long way in effective implementation of the laws of euthanasia in India.
Concluding Remarks
In the course of this article, we tried to explain with clarity the concepts of euthanasia as well as 'living will'. We listed out the arguments of both the proponents as well as the opponents of euthanasia and also mentioned how the 'living will' is going to have a positive impact. Giving due importance to the judgement of the Supreme Court in the Common Cause Case, the long-anticipated Fundamental Right to Die with Dignity has finally been accepted. The legalisation of Passive Euthanasia, along with the recognition of 'living will' would make a lot of difference in how the severely ill patients meet their death. Having a dignified death is equally important as having a dignified life, so in that respect, the laws on euthanasia would come out to be of vital importance. As far as the living will is concerned, it is definitely going to simplify the entire process of euthanasia. In the end, we could just hope that the laws are able to achieve the desired objectives.
---
[1]The Constitution of India, 1950, Art. 32.
[2]The Constitution of India, 1950, Art. 21.
[3] Aruna Ramachandra Shanbaug v. Union of India, (2011) 4 SCC 454.
[4]Gian Kaur v. State of Punjab, (1996) 2 SCC 648.
[5] Common Cause (A Regd. Society) v Union of India and Anr, 2018 5 SCC 1.
Reimagining Governance after Covid-19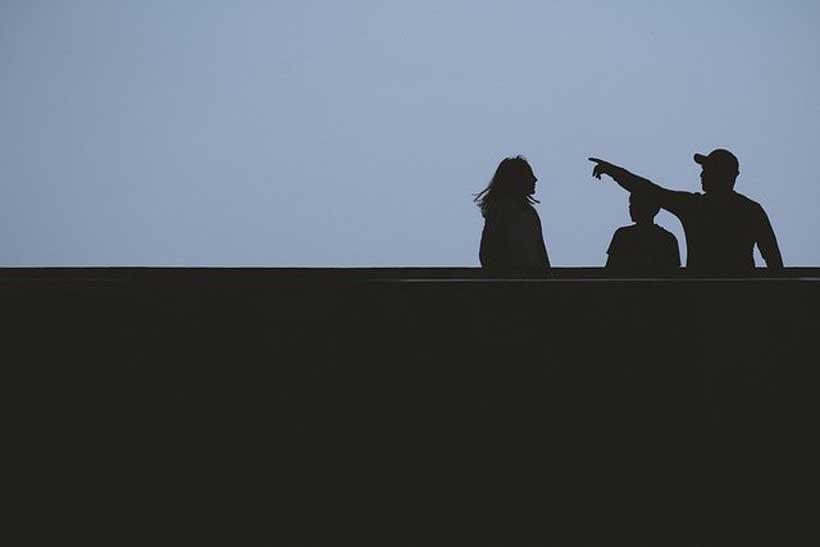 What will it take to rescue the global economy in the wake of COVID-19? Are adjustments, improvements or amendments enough? Haven't we done this before? Maybe it's time to rethink this with a mindset, not of 'starting again' which would tend to invite 'again' thinking, but instead to begin with a completely blank slate – no preconceptions – just goals.
I suggested a new paradigm, a total reset.
Change most often happens incrementally, over decades, if not centuries and many historical truths define the present long past their relevance. For one, the fundamental principles of our global economy still rest on the agrarian and industrial revolutions. Tilling the soil and staffing factories remain the foundations of today's economic planning – despite the fact that we have well entered the digital, automated world.
Another of these historical, yet increasingly outdated conventionsis the pervasiveness of male leadership.
The position of women has evolved incrementally and at best- unevenly – throughout the world. Although women comprise half the population, the world's political, economic and social systems continue to be based on designs stemming from and reflecting men's nature.
All things being equal, it is very costly to knock down the entirety of something and start from scratch. Perhaps fortunately, the devastation caused by COVID-19 is happening at a time of acute and increasing awareness of the imbalance in society. This offers a rare, first-ever opportunity to revisit the definition of effective.
That is whyit make sense to re-architect these systems now, imbuing governance with a mix of qualities of success that are peculiar to women as well as those of men.An op-ed in the British Medical Journal recently noted that to avoid 'groupthink' and blind spots, policy decisions must include representatives with diverse backgrounds.  But during the outbreak of covid-19 the male-led governments of the UK and Sweden relied mainly on epidemiological modeling by internal advisors. Few channels were open for dissenting views. By contrast, Merkel looked to outside sources, beyond epidemiology to medical providers, and as far as South Korea's successful testing and isolation procedures.
Two notable characteristics of leadership of women leaders during Covid-19 were inclusiveness and compassion: embracing diversity in political institutions and empowering society. In the battle against corona this meant transparency, clarity of responsibility with everything visible – not behind the scenes. It meant swiftly finding ways to allow the populace to become stakeholders in the solution. It included appealing to the citizenry with an executive demeanor that conveyed commitment and a sense that there was a consistent plan of action that demanded civic responsibility while at the same time, leaving the people with a great deal of discretion and personal influence over their own experience. 
Compassion informed a compelling vision presented with warmth.
Some like Peter Huang of the University of Colorado Law School, have already noted the most important leadership lesson of COVID-19:put more women in charge. But is that enough when the system itself is informed by and imbued with male characteristics, language, energy?
Societal norms are defined and shaped by millennia of men at the helm. Thus most women remain compelled to conform to the existing framework, created by and for men, to attain and hold their positions. In most cases, that means; act like a man. Adapt to systems where leaders are expected to be aggressive, domineering and cut-throat.
The devastation wreaked by COVID-19 shows that the existing framework is no longer relevant, opening an opportunity to invent something totally new. The virus has created a moment where we can begin to see the possibilities devoid of the limitations of our old ways. The time has come to expand the definition of what is effective and reimagine measures for governance based on entirely new systems that emerge from a cooperative process of creation. For the first time in the history of humanity, society can be built on foundations rising from a fully cooperative process between men and women. With a clean slate and a balanced – male and female, yin and yang -defined approach, we have the opportunity to do it right.
Contextualizing the causes of rape: Battle of 'wrong' perceptions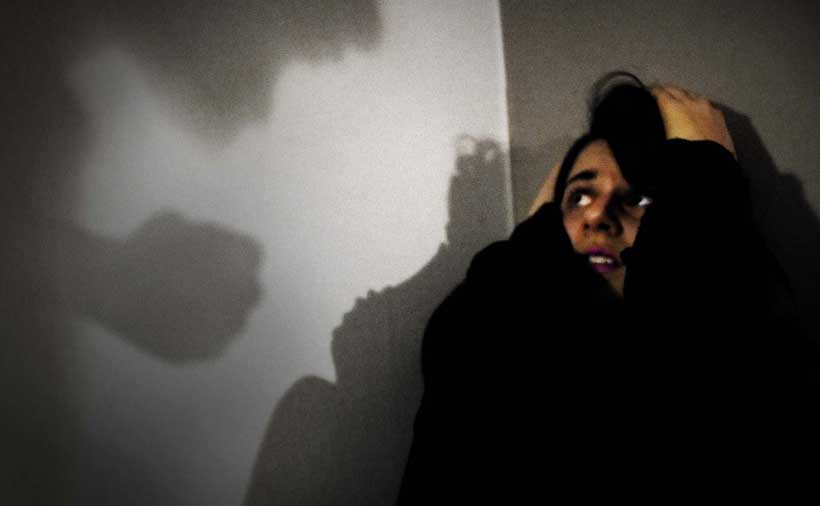 The recent sexual assault committed at the outskirts of Lahore motorway has sparked tremendous outrage in Pakistan, from highlighting CCPO's misogynist remarks, defending him, demanding public hanging, justice for the victim and overall security for women to spreading gender awareness in the society. However, to my utter surprise, the discourse rarely mentioned the perpetrators the way they should have been mentioned. The predominant yet absolutely fallacious focus remained on how 'rape' stems out of some 'sexual deprivation' or 'uncontrollable sexual urges'. In other words, rapists seek 'sexual gratification' through rape. The problem with this statement is that it minimizes the legal responsibility of rapists and attributes the causes of rape to something beyond their control. Once the legal responsibility of rapists is removed or reduced, then either the circumstances or the victims themselves are blamed for creating situations in which the criminal lose control of themselves for sexual fulfilment. How can one consider and accept this supposed 'uncontrollability' of men, when this very society 'informs' us that men are more 'rational', 'sound' and 'prudent' while women are 'emotional' and 'sentimental'. In religion and in wider social discourse, majority of leadership and managerial positions are reserved for men because they are considered logical and mentally more stable than us females. How can someone who is allegedly more rational, more reasonable and sensible have no control over their sexual behavior? Have no sense of individual dignity and self-restraint, personal responsibility and moral accountability? If we accept this wrong perception about men's incapability to control their sexual desires, then, we should immediately overhaul the society and put men into the confines of their homes and must restrict their exposure to public space, because they have no power over themselves. Do you see where this argument may lead if we keep thinking that men cannot control their sexual urges and rape just happens out of lust and sexual desires?
The truth is both genders have equal sexual needs and desires, the only difference between them is that society has 'normalized' male sexuality and stigmatized 'female sexuality'. And yes, both genders have equal control over their sexual urges. Rape never happens randomly and just out of extreme sexual urges, remember, it is an act carried out by the rapists intentionally. Moreover, majority of rapists (as various researches shows) have multiple venues to fulfil their sexual needs through extra-material 'consensual sex' and prostitutes. Paradoxically, a lot of rapists are married men, and men in powerful positions who have unlimited access to free but 'consensual sex'. Therefore, we need to reject widespread notions that perhaps sexual impulses are uncontrollable, and because they cannot be controlled, they will ultimately lead to sexual crimes or rapists are essentially some 'sex-deprived individuals'. The wrong emphasis will lead to wrong solutions to eradicate this social evil.
In this context, it is extremely necessary to understand the reasons and motives behind rape and sexual harassment. Various researches on this subject indicates that majority of rapists are motivated by an impulses of aggression incorporating power, acceptance of violence, revenge and anger. They are also encouraged by a combination of aggression and sexual expression emerging directly from the traditional male sex-role which is why when rapists are asked about motivations, 'they often indicated that rape most commonly stemmed from a sense of sexual entitlement, and it was often an act of bored men… seeking entertainment' (Rachel Jewkes, 2010)
Also, Rape is often 'used' as a weapon by the rapist to control, violate, and belittle the victim or to compensate for his perceived inadequacies such as lack of power, control, identity, and authority through the act of rape. There are extensive interviews of rapists available, in which, the perpetrators have elaborated how the act of rape was not really about 'sexual pleasure' but rather how it satisfied their wish to attain control, spread violence, and seek punishment and domination. Susan Brown miller, a feminist scholar, famously proclaimed that: "Rape is not a crime of irrational, impulsive, uncontrollable lust, but is a deliberate, hostile, violent act of degradation and possession on the part of a would-be conqueror, designed to intimidate and inspire fear…'Moreover, another feminist researcher MacKinnon found out that 'aggression against those with less power is often experienced as sexual pleasure, an entitlement of masculinity that creates and maintains a sexual/gender hierarchy'. This has been demonstrated through Sanday's Study on rape that distinguished between ''rape-prone'' and 'rape-free'' societies. Her cross-cultural study found that rape-prone societies were associated with interpersonal violence, male social dominance, and the subordination of women. In contrast, rape-free societies were characterized by respect for female authority and decision making and the near absence of interpersonal violence.
Besides, if we look at the history we will realize that rape has been used as aweapon of war and oppression throughout history. It has been used to degrade women and weak, vulnerable- unprivileged man and their communities and for ethnic cleansing and genocide. In jails all over the world, male rape is pervasive and never even highlighted through 'breaking news'. In the famous rape case of Mukhtar Mai, the focus almost entirely diverted towards her, whereas her 14 years old brother was, also, a victim of repeated gang-rape by the three Baloch Mastoi men. And let's never forget that it was the local Jirga who ordered the rape of Mukhtar Mai. How sick is this society where men are not punished for their criminal acts but rather their sisters, daughters, wives and mothers are punished. If a man sexually assault a woman, that man should be punished not woman belonging to his family. There are hundreds of examples where woman and man were sexually assaulted to humiliate or dominate and take revenge or inflict pain and injury either directly on the victim and their family or to disgrace one gender as a whole. Therefore, It can be established that rape has numerous motives as Beverly McPhail, renowned feminist scholar who has done extensive research on causes of rape, asserted that rape is both "a political, aggregate act whereby men as a group dominate and control women as a group," and "a very personal, intimate act in which the body of a singular person is violated by another person(s)." She asserts further that "Rape occurs due to multiple motives rather than the single motivation… The multiple motivations include, but are not limited to revenge, power/control, and attempts to achieve or perform masculinity recreation or sexual gratification (of violent 'nonconsensual sex)."
However, the common misperception in the society is that rape occurs because of 'uncontrollable sexual urges', 'late marriages, 'broken families', 'women not wearing veil' and the like. The whole notion that the rapists might have felt 'out of control' is a gross rejection of the fact that rapists 'intentionally' commit assault to 'control' the victim. This line of thinking perpetuate the false notion that perhaps man are some desperate beasts and therefore cannot control their sexual urges. Unfortunately, there is a subtle acknowledgment of such wrong, delusionary and misplaced perception in the tone of so many people, who, perhaps think our society is 'sex starved'. In fact, our society is obsessed with sex and the daily news of sexual assaults are emblematic of this. Men in our society have raped 'dead females after exhuming', minors, (both boys and girls) and animals. If this is not obsession then what it is? This doesn't sound like 'starvation'.
The major problem emerges with patriarchy and how 'sexual violence' has been normalized and accepted. Yes, our society has stealthily 'accepted' sexual violence when majority of populace of Islamic republic chants in unison the notions of 'chadar and char devari' to 'save' women from sexual harassments. Ironically women are not even safe in their homes or in some cases in their graves, and don't forget a huge number of girls and minors are raped by family members. Such mentality forgets to look at the causes of rape, ending rape culture, and correcting male behavior, instead it just loves to assume as if 'chadar and char devari' has saved and protected women. Our society has accepted and normalize sexual harassment when films and media is blamed for spreading vulgarity and spoiling the young generation, as if before the advent of social media and films, rape cases were non-existent. Our society has normalized sexual harassment when male children are brought up differently than females and when the family and educational institutes do not inculcate gender sensitization in students. This very 'Islamic republic' tolerate sexual violence when women are routinely given rape threats but law enforcement agencies rarely take actions; when rapists are not punished and roam freely. When criminals committing domestic violence, acid attacks, honor killings go unpunished. Every time when women is stared at by men in streets (even if she is wearing burqa) , when she is groped or touched in public, in schools, universities, offices and she remains silent out of fear of retaliation and humiliation and cannot hold the culprit responsible, this 'rape culture' is nourished and strengthened by ourselves. Moreover, the extent of hypocrisy that is maintained through this rape cultureis such that perpetrators are virtually 'morally acquitted' of their heinous crime. For the most part, there is a little reference towards them being 'real culprits'. Our society has attached no stigma no disgrace towards the offenders of sexual violence, staring, catcalling, eve teasing and the like. Instead, it dearly devotes all its energy towards 'disgracing' and 'dishonoring' the victims and their family. We never shout out and label the perpetrators as 'disgraceful', 'dishonorable', 'criminals' and of course 'sinners' as well. This society tell victims that how they are 'disgraced' or have 'lost their honor' by the sexual assault whereas in reality the victim is innocent and mazloom. The victim's human rights are violated and s/he is oppressed, and who is oppressed cannot be 'dishonored'. It is only the oppressor, the criminal who is disgraced and dishonored by his crimes and sins. But have we ever, collectively and vocally, renounced and stigmatized the rapists in particular and perpetrators of other acts of sexual harassment in general? Would it be wrong to say that staring, catcalling, abusing, eve teasing etc. by Pakistani men have actually become our 'national character' and majority of man are not even sorry for these shameful and inhumane acts. The day when sexual harassment is removed in all these forms at grassroots level, heinous crimes like rape will tremendously reduce as well.
To add insult to injury, the clergy (the Mullahs, the Allamas) has all the time in the world to 'preach' and perform their 'religious duties' during Ramzan and Moharram, and who, vociferously condemn 'bad behavior' in women, suddenly disappear from the scene when incidents of sexual harassment occurs. No 'jaloos' or 'rallies' by these religious leaders are organized to denounce the crime committed largely by individuals from their gender. Of course they can't come out and condemn such crimes as most of these religious figures are themselves involved in such crimes and the others simply do not bother about the societal problems because their sole responsibility is to strengthen and disseminate their respective sectarian believes through Mosques, Iman bargahs, jammatkhanas and madrassahs. Because, they are very part and parcel of patriarchal society and all the notions of male superiority and domination have given them tremendous advantages in their personal and professional lives.
Nonetheless, it is their moral responsibility to 'educate' the masses (particularly males) that how grave a 'sin' rape is (and a crime against humanity in both national and international law), that how God has ordered men to 'lower their eyes' and guard their modesty. In the common discourse all the notions of modesty and chastity are only confined to women, as if God has given men the 'freedom' to do as he pleases. The truth is modesty (sharm-o-haya) is compulsory for both men and women as God has ordained in verse 24:30 'Tell the believing men to lower their gaze, and protect their private parts (from illegal sexual acts, etc.). That is purer for them. Verily, Allah is All-Aware of what they do'. Have you ever noticed that most of the time no one talks about this, people only talk about how only women need to veil and act modestly, and if they don't 'behave' this way, it is the God given right to men to sexually harass them.
Sorry to disappoint you, God has not bestowed any such right to men, He has, explicitly, ordered men to guard their chastity, but majority of the men in our society have 'completely' forgotten and neglected to safeguard their modesty (Sharm-o-haya). In fact, if society had taught this sharm-o-haya to our men, sexual violence would not have become endemic and gender equality would not have become so hard to achieve. Therefore, if we really want to become a civilized and progressive society we need to inculcate this fundamental principal in our men with the same emphasis, because they are fully accountable and responsible for their actions. It is about time that we change our focus from 'victim blaming' (or women blaming) to 'reeducate' men in our society. To achieve this, we have to break the cycle of patriarchic values and advocate the absolute inviolability of individual dignity and equality of human beings. Don't wait for the society to miraculously change, start with the person in the mirror.