Vico's Historicism and Modern Positivism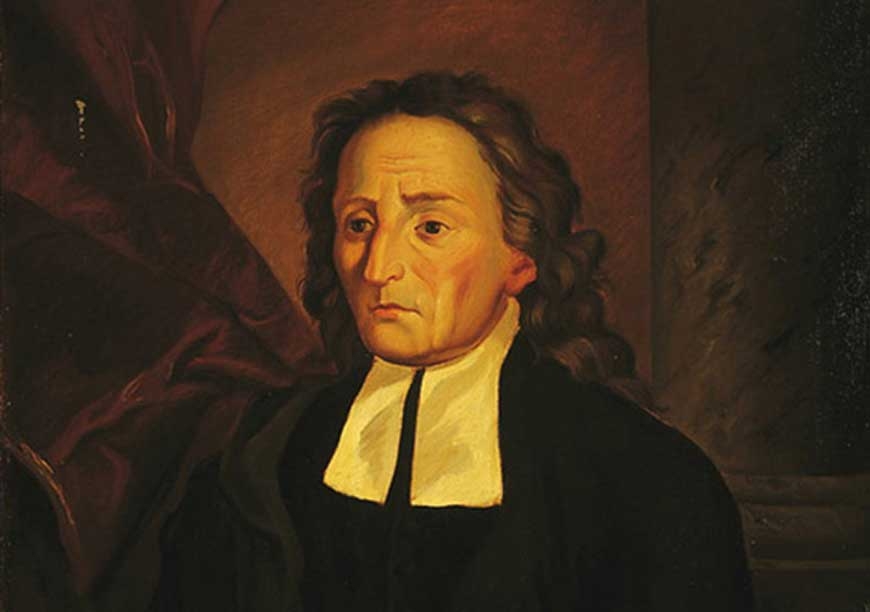 "The concrete without the universal becomes trivial. The universal without the concrete becomes irrelevant"—Alfred N. Whitehead
Mathematics would certainly have not come into existence if one had known from the beginning that there was in nature no exactly straight line, no actual circle, no absolute magnitude.- Friedrich Nietzsche
In the land that gave us Vico and Croce, two fathers of the historicist approach to reality, one still hears today, as we speak, rather peculiar distinctions between the historical and the geo-political. They are presented as crucial distinctions.
The former, it is argued, is concerned with the past, history as a guide, and the latter is concerned with the future, how to bring about desired political results in the present from the past lessons of history. This approach either ignores or loses sight of the veritable revolution that Vico's philosophy of history represents for any modern political analysis.
After 300 years of Vico scholarship and commentaries on his New Science (1725), it can be safely asserted that Vico did not think of history as a mere exemplary teacher from which to learn the wisdom of the past (although it does that too), or as a political tool, as a Machiavelli certainly did in his geo-political considerations on how to grab and hold on to power (see his The Prince).
The fact is that if one gets history wrong, such as the provenience of all Italians from the Romans (a myth accepted and propagated later by none other than Mussolini), one ends up with a disastrous geo-political analysis. Guicciardini got it more on target when he duly noted that to compare the present Italians to the ancient Romans is like comparing a donkey to a noble horse. The Italians were and are quite different, in some way superior to the Romans when it comes to the field of artistic achievements.
And this is not to speak of the disaster that may occur if one begins with the wrong ethical political premise, such as "the end justifies any means." That's how a Holocaust was justified and executed in the 20th century, just to mention one such nefarious disaster.
Within Vico's historicism, on the other hand, verum/factum, life/thought, form/content, subjective/objective are distinguishable but not separable. They are complementary to each other. Vico was acutely aware that to treat real concrete moments of Man's history as mere moments of something higher is not to take them very seriously. Indeed, this was Hegel's subsequent flaw: By absorbing the concrete historical situation into a higher theoretical scheme, he in effect distorted the reality of their contingency. It is a dangerous thing to separate theory form praxis as some modern philosophers have indeed done thus never regretting some of their more misguided practical actions. Somehow they felt that their theories absolved them of their unwise praxis.
Beginning with Kierkegaard, the existentialists also pointed out that by viewing contingent situations as "moments" of something else is to have them cease being themselves. This is also the flaw of modern scientists and logical positivists who consider the mytho-poetic mentality of primitive man as a mere "moment" of a superior reflexive-rational-scientific mentality. In so doing they lose sight of mytho-poetic mentality itself.
Vico's insight is that there is more than one pole to an historical event. One can claim that there is a providential pole, a higher scheme, a telos, and yet insist that the nearest I can come to understanding this providential reality is by careful attention to the concrete circumstances of the past or present. Which is to say that in Vico's thought the particular and the universal are also complementary poles.
Vico's problematic consisted in reconciling the concrete events of history with the universal and providential when the universal happens to be a concatenation of concrete instances exhibiting a providential design. He clearly saw the Hegelian pitfall: to know things one must see them in relation, but if I stress the relation more than the thing itself I will end up trivializing it and losing sight of its uniqueness. He perceived that to undermine either pole of reality (i.e., pole n. 1: the unique concrete particular event; pole n. 2: the relationships of such an event) is to repeat what he termed "the conceit of scholars" (read university professors and pundits) and thereby lose contact with reality. Vico had great respect for both poles and was unwilling to abandon either. He did not see them as mutually exclusive and he refused to reduce the phenomena to a mere rational theoretical scheme a la Descartes. He insists that both complementary poles are made manifest in concreto.
What is astonishing nowadays is that science itself has discovered that reality operates on two complementary poles. I am referring to the findings of quantum mechanics, the new physics, so called, as they apply to the nature of light. In his book, Change and Providence, William Pollard points out that quantum mechanics has introduced into physics not merely a different description of the structure of the external world but also a radical modification in the relationship between the real world and our knowledge of the world. This modification patterns the modifications proposed by Vico's historicism making man both creature and creator of history.
In Vico's time, however, the rampant rationalistic Cartesian approach did not permit such a reorientation as described by Pollard in modern times. We know today that quantum mechanics rests on Heisenberg's intermediary principle of complementarity from which derives in turn Bohr's principle of complementarity. The latter applies to an essential characteristic of the way physical systems are described in quantum mechanics which prior to its discovery could only be regarded as paradoxical or contradictory.
A case in point is the behavior of light and electrons. The more precise the information about such behavior became the more paradoxical became the problem of its assimilation into a coherent picture of the atomic world. Bohr's principle of complementarity asserts that light and electrons will have wave and particle properties as complementary aspects of a single reality. This paradox, which seems to be inherent in the very structure of matter, cannot be resolved by further scientific work but must be looked upon as reflecting an essential characteristic of reality, associated with the uncertainty principle, as a result of which physical systems present themselves to our observation in complementary aspects.
Let us now transpose this scientific discovery of the principle of complementarity to historical reality. Indeed Niels Bohr himself thought that the problem of complementarity went beyond the situation in atomic physics and was a fundamental characteristic of the human mind in search of comprehension. One of his favorite maxims was that "there are two types of truths: trivial truths whose opposites are plainly absurd, and profound truths which can be recognized by the fact that the opposite is also a profound truth." It was part of the human condition to seek to embrace profound truths, such as the opposing demands of justice and love.
Bohr's suggestion is obvious: the apprehension of reality is possible only in complementary terms. That this is still not fully accepted is due to the pervasive influence of the classical Newtonian mechanics as a model for ultimate achievement in scientific explanations. Nevertheless it is beginning to be recognized in both psychology and biology that, despite Descartes' cogito ergo sum, Man's body is as much a product of his mind, as his mind is a product of his body thus rendering moot the question of whether or not Man is essentially mind or body. The dichotomy history/geo-politics is another example.
The Vichian paradigm apprehends reality in terms of both/and. For Vico Man is both a creature and a creator of history. From a formal rational standpoint this appears as a logical paradox, yet both opposites are profound complementary truths which can be distinguished but not separated. The solution to such a paradox lies in a reorientation of our thinking about the relationship between human knowledge and understanding, that is to say, the way the human mind operates in search of comprehension, on one hand, and the reality which we seek to know on the other.
Having made this reorientation we will understand how in a Vichian sense it is possible that in the very nature of things the reality light can present itself to our apprehension as both wave and particle; or for that matter, how the reality Man can be both mind and body, both creature and creator of history. The corollary to this seeming paradox is the paradox of human decisions which presents itself to our apprehension as both freedom and providence in complementary relationship, which leads to the seeming contradiction of immanence and transcendence in Vico's concept of providence. Transcendence/Immanence in such a concept are not mutually exclusive either but are complementary to each other, both poles to be held together in tension, idem for universal/particular.
What I have always found intriguing in Vico is the fact that he did not call his magnum opus a new humanism but a new science. Like Croce later on, he accepts science as a useful pragmatic tool but at the same time he does not reject humanistic modes of thought, hence his proposal of a "new science." His is a science which does not resort to reductionism: reducing man to a mere cog in a gigantic impersonal machine called the universe.
I'd like to suggest that this "new science" was at the time at least 300 years ahead of the modes of thinking of the current assorted Heideggerians, Derridarian deconstructionists, existentialists, nihilists, Straussians, real-politik historians in love with Machiavelli's approach to history, all battling each other and sure that only they have the key to reality. Croce certainly had to deal with some of them, especially the positivists, to even begin to enunciate and disseminate his philosophy of aesthetics in an attempt to find a dialectical middle ground between the two extremes of deconstructionism and Straussianism.
Had Vico been accorded a more attentive and respectful reading refraining from subsuming him too readily under other philosophies, there would not be such typically modern conundrums to resolve today. Three modern eminent philosophers who fully understood the implications of Vico's thought and the implications of its disregard in modern historiography were Croce, who wrote a whole book on Vico to explain his thought, Cassirer, known for his symbolic philosophy, and Gadamer (known for his philosophy of hermeneutics, also embraced by his disciple Gianni Vattimo). Others unfortunately continue to ignore Vico's, or perhaps do not know him at all. That is too bad because Vico arguably is the greatest philosopher of history that Italy has given to the world. Alas, that kind of neglect 's result has been that they have unknowingly ended-up re-inventing the wheel on the meaning of history in the modern world.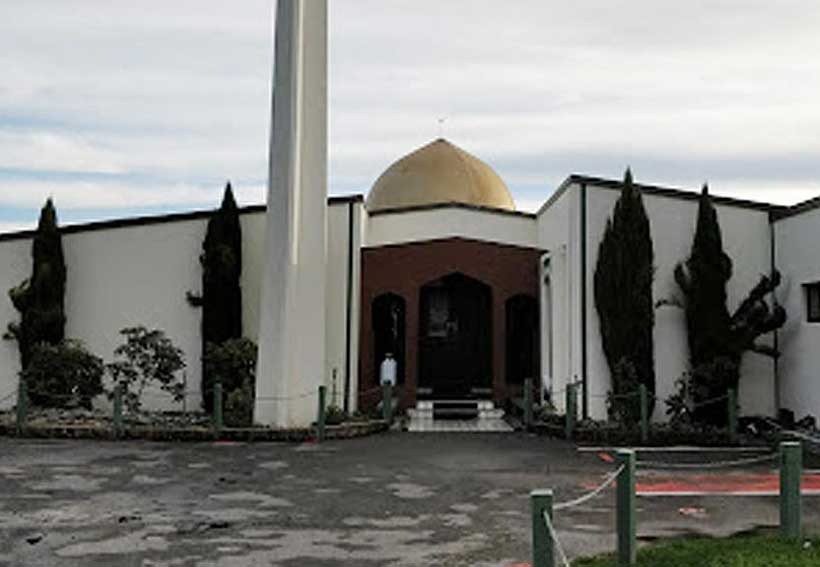 Something is infinitely wrong in the picture, a juxtaposition of polar opposites: New Zealand, a country of unfailingly courteous and kind people, and an extremist terrorist killing 40 Muslims at prayer. Of course, modern guns made it possible, a hate-filled extremist of Australian origin set the stage, and a country not familiar with such violence — thus an easy target. All together they broke the proverbial camel's back.
My own experience of New Zealand — visiting universities and delivering the occasional lecture as academics do — was uniformly pleasant. It was as if a piece of 1950s England had been sliced off and transported to the Pacific, down to the egg, sausage, bacon and tomato breakfast. The numerous small kindnesses of the people one met left a warm glow.
I was therefore, quite unprepared for Australia, the only country where I have been taken aside into a room to be grilled by an immigration official for what seemed an eternity. People are people: The hotel receptionist was welcoming and helpful.
At the Sydney Opera House, Joan Sutherland was appearing in The Daughter of the Regiment to a sold-out first night. As luck would have it, a ticket return was my ticket in . Quenching a thirst during intermission, the withering looks of fashionably-dressed matrons is now an aide-memoire. Otherwise, I might have forgotten, as I have, for example, the performance at Schloss Schonbrunn outside Vienna.
Universities are different of course, and students and professors tend not to harbor such prejudices or exhibit them within the ivory towers. The conference was much like others. Australians in person seem friendly, unselfconscious and lacking the class prejudice common in England. I must add that I have counted quite a few as friends and academic colleagues over the years.
President Recep Tayyip Erdogan's outburst at New Zealand following the shooting was a trifle premature. Of Turkish origin, 40-year old Gorkmen Tanis opened fire inside a tram in Utrecht, Netherlands killing 3 and wounding 3 others. Hate and more hate in a world of conflicting values and customs, coming into sharper focus as people travel outside their own countries (and comfort space) in quest of greater economic reward. Necessity or greed, opportunism or adventure, each individual has his own motivation for leaving home.
The situation is not improved by jingoist politicians exploiting it during elections or otherwise (Modi in India or Trump in the US) trying to boost standing with their base support.
Calamities other than from the barrel of a gun but perhaps not unaided by human hand gave us an historic deluge mid-March, flooding almost the whole state of Nebraska. Rich countries have the resources to limit deaths in these catastrophes but not the devastation and the ruined lives of those who have to start all over again. In Mozambique, however, President Felipe Nyusi fears the death toll will be far higher than the present 200 estimate in the aftermath of cyclone Idai which hit the port city of Beira. We are told it is possibly the worst storm ever to hit the southern hemisphere; its path of destruction enveloped Zimbabwe, Malawi and of course Mozambique. In addition to the deaths in the latter, another 150 at least have perished in the other two countries, and thousands injured. The inundation and loss of crops are expected to impact the lives of more than 2.6 million people.
Calamities engineered by man or by nature aided by man are the story this week. Can we change?
How men can play an active role in promoting gender equality and women's empowerment
International Gender Champions and Heads of the Vienna-based United Nations organizations have discussed how men can play an active role in promoting gender equality.
The event, held to mark International Women's Day 2019, kicked off with a presentation by Matt Wallaert, a behavioural scientist and entrepreneur working at the intersection of technology and human relations. He talked about the importance of being aware of the micro-behaviours that hamper or promote gender equality in organizations.
Wallaert said that achieving gender equality benefits men and women but that to achieve it "we need men to change."
Yury Fedotov, Director-General of UN in Vienna and Executive Director of the UN Office on Drugs and Crime, said, "We need to heed the call of this year's International Women's Day to 'think equal, build smart, innovate for change' and do more to fast-track gender equality through innovation around gender-responsive systems and services."
LI Yong, the Director General of the UN Industrial Development Organization (UNIDO), said the call to innovate for change is a key part of his organization's work to achieve inclusive and sustainable industrial development.
Li said, "As UNIDO evolves to meet the challenges of the future, we will continue to support women innovators, entrepreneurs and industry leaders to find ways where technology and innovation can remove barriers and advance gender equality."
Ambassadors Brendon Charles Hammer, Permanent Representative of Australia, and Ambassador Alicia Guadalupe Buenrostro Massieu, Permanent Representative of Mexico, both related incidents of struggling with and prevailing over gender inequality during their careers.
Lassina Zerbo, Executive Secretary of Comprehensive Nuclear-Test-Ban Treaty Organization, said, "In the 21st century, we must have the courage to understand gender equality as a path to social justice. It all comes down to respect and making space for each individual to exercise his or her talents. This approach benefits humanity, peace and development."
UNIDO's Li highlighted the need to build an equal partnership between women and men for the benefit of all, adding that, in this context, "men have an important but often less acknowledged role and responsibility."
"We have to break the glass ceilings and the glass doors to arrive at gender equality," Li concluded.
The event, which was moderated by Ambassador Andrej Benedejčič, Permanent Representative of Slovenia, was a joint initiative of the Gender Focal Points of the CTBTO, IAEA, UNIDO, UNODC/UNOV and the Focal Points for Women from UNODC/UNOV.
Education remains an impossible dream for many refugees and migrants
The older refugee and migrant children get, the less likely it is that they will get a quality education: less than a quarter of the world's refugees make it to secondary school, and just one per cent progress to higher education. Even for migrants who settle in wealthy, developed host countries, accessing university is an uphill struggle.
For many young migrants in the UK, even those who have the legal right to remain in a new country, the idea of going to university is almost an impossible dream: not only are they are charged "overseas student" fees, which can be around double those of "home" students but, until recently, they were denied access to student loans, which puts up another barrier to entry.
However, a ray of hope has been provided by Chrisann Jarrett, who is herself a young migrant (she was born in Jamaica and moved to the UK at the age of 8). Whilst still a teenager, Chrisann set up Let Us Learn, a campaign for equal and fair treatment for young migrants. In an interview with UN News, Chrisann explained how a 2015 court victory against the UK Government has made a big difference to many young UK-based students born abroad.
"We recognized that over 2,000 students were being stopped from going to university because of their immigration status. So, despite being lawfully resident in the country, they were being told that they couldn't move forward with their education aspirations. In 2015, the Supreme Court agreed that this was discriminatory, and we managed to influence government policy, which means that hundreds, if not thousands of young migrants are able to access a student loan and go to university, which previously wasn't the case."
Ms. Jarrett said that the campaign was a cause worth fighting for, allowing potential talent, that would otherwise have been overlooked, to develop for the benefit of the migrants, and the countries in which they live.
Education cannot wait
Migration has become one of the central themes of political discourse and media coverage in the UK and other European countries over recent years, making it easy to forget that 92 per cent of young refugees are hosted in developing countries. These states have scant resources to ensure that they get an adequate education, and need support in order to be able to include refugee children in their school systems.This is why Education Cannot Wait, the first global fund dedicated to education in emergencies and protracted crises, was set up in 2016. Hosted by the UN Children's Fund (UNICEF), Education Cannot Wait brings together public and private partners to mobilize the funding needed to deploy immediate and sustainable programmes tailor-made to the educational needs of children affected by conflict.
One such example is in Ethiopia's refugee-hosting regions of Gambella and Benishangal-Gumuz, which received a $15 million grant from the fund, to pay for new schools and teachers. Most of the children there fled from violence in South Sudan, and schools can play a significant role in helping them to find stability and support.
The investment by the Fund has paid for the construction of three new secondary schools, 84 classrooms in four primary schools, and classroom furniture such as desks, chairs and chalkboards. It also supports teacher training through diploma programmes, as well as teaching and learning materials. It is hoped that the grant will lead to some 12,000 children benefiting from an improved quality of education.
But more than half of all school-age refugees are not getting any education: that equates to some four million young people unlikely to realize their economic and intellectual potential. The UN refugee agency (UNHCR) estimates that the number of young refugees receiving no schooling rose by around 500,000 in just 12 months between 2017 and 2018. The agency expects hundreds of thousands more refugee children to join these statistics, unless urgent investment is made.
The 'horror' of children devoid of hope
In February, Gordon Brown, former UK Prime Minister and UN Special Envoy for Global Education, warned that the world needs to wake up to "the horror of so many children devoid of hope," and gave as an example the situation for children at the Maria refugee camp in Greece, where "no formal education is on offer to any of the hundreds of children who are there," and where two young boys attempted suicide. "At that age, their lives should be full of hope and excitement at every new dawn – but instead young people are so devoid of hope, that they attempted to take their own lives".
Speaking at the UN's International Dialogue on Migration later that month, António Vitorino, Director-General of the International Organization for Migration (IOM), said that "Too often, young migrants are denied access to training opportunities – vocational as well as academic – or access to all parts of the labour market in countries of destination." Many young migrants, he said, experience discrimination that "reduces their prospects for growth, as well as their self-esteem. This is a dangerous cycle that we must avoid: unduly limiting the potential of a generation who encapsulate a diverse experience and skills."