Vico's Historicism and Modern Positivism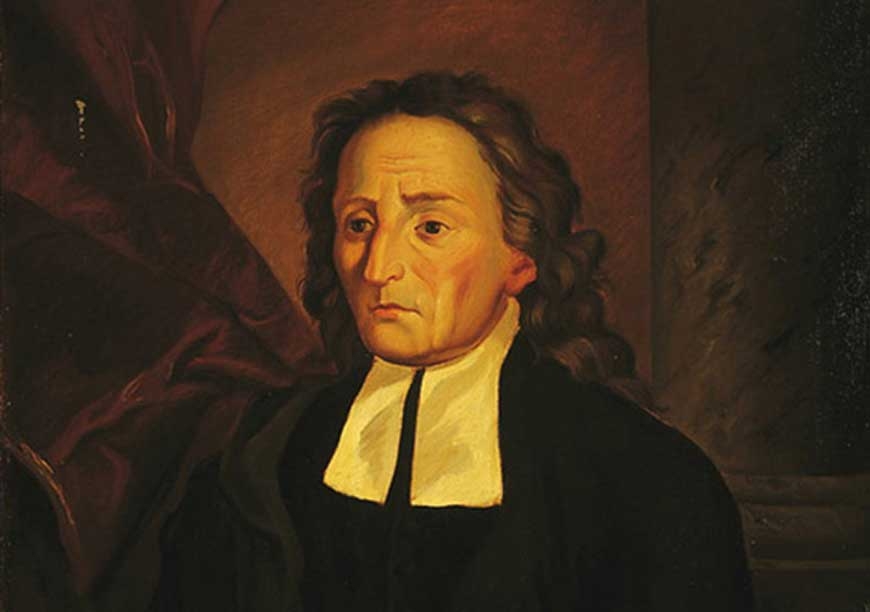 "The concrete without the universal becomes trivial. The universal without the concrete becomes irrelevant"—Alfred N. Whitehead
Mathematics would certainly have not come into existence if one had known from the beginning that there was in nature no exactly straight line, no actual circle, no absolute magnitude.- Friedrich Nietzsche
In the land that gave us Vico and Croce, two fathers of the historicist approach to reality, one still hears today, as we speak, rather peculiar distinctions between the historical and the geo-political. They are presented as crucial distinctions.
The former, it is argued, is concerned with the past, history as a guide, and the latter is concerned with the future, how to bring about desired political results in the present from the past lessons of history. This approach either ignores or loses sight of the veritable revolution that Vico's philosophy of history represents for any modern political analysis.
After 300 years of Vico scholarship and commentaries on his New Science (1725), it can be safely asserted that Vico did not think of history as a mere exemplary teacher from which to learn the wisdom of the past (although it does that too), or as a political tool, as a Machiavelli certainly did in his geo-political considerations on how to grab and hold on to power (see his The Prince).
The fact is that if one gets history wrong, such as the provenience of all Italians from the Romans (a myth accepted and propagated later by none other than Mussolini), one ends up with a disastrous geo-political analysis. Guicciardini got it more on target when he duly noted that to compare the present Italians to the ancient Romans is like comparing a donkey to a noble horse. The Italians were and are quite different, in some way superior to the Romans when it comes to the field of artistic achievements.
And this is not to speak of the disaster that may occur if one begins with the wrong ethical political premise, such as "the end justifies any means." That's how a Holocaust was justified and executed in the 20th century, just to mention one such nefarious disaster.
Within Vico's historicism, on the other hand, verum/factum, life/thought, form/content, subjective/objective are distinguishable but not separable. They are complementary to each other. Vico was acutely aware that to treat real concrete moments of Man's history as mere moments of something higher is not to take them very seriously. Indeed, this was Hegel's subsequent flaw: By absorbing the concrete historical situation into a higher theoretical scheme, he in effect distorted the reality of their contingency. It is a dangerous thing to separate theory form praxis as some modern philosophers have indeed done thus never regretting some of their more misguided practical actions. Somehow they felt that their theories absolved them of their unwise praxis.
Beginning with Kierkegaard, the existentialists also pointed out that by viewing contingent situations as "moments" of something else is to have them cease being themselves. This is also the flaw of modern scientists and logical positivists who consider the mytho-poetic mentality of primitive man as a mere "moment" of a superior reflexive-rational-scientific mentality. In so doing they lose sight of mytho-poetic mentality itself.
Vico's insight is that there is more than one pole to an historical event. One can claim that there is a providential pole, a higher scheme, a telos, and yet insist that the nearest I can come to understanding this providential reality is by careful attention to the concrete circumstances of the past or present. Which is to say that in Vico's thought the particular and the universal are also complementary poles.
Vico's problematic consisted in reconciling the concrete events of history with the universal and providential when the universal happens to be a concatenation of concrete instances exhibiting a providential design. He clearly saw the Hegelian pitfall: to know things one must see them in relation, but if I stress the relation more than the thing itself I will end up trivializing it and losing sight of its uniqueness. He perceived that to undermine either pole of reality (i.e., pole n. 1: the unique concrete particular event; pole n. 2: the relationships of such an event) is to repeat what he termed "the conceit of scholars" (read university professors and pundits) and thereby lose contact with reality. Vico had great respect for both poles and was unwilling to abandon either. He did not see them as mutually exclusive and he refused to reduce the phenomena to a mere rational theoretical scheme a la Descartes. He insists that both complementary poles are made manifest in concreto.
What is astonishing nowadays is that science itself has discovered that reality operates on two complementary poles. I am referring to the findings of quantum mechanics, the new physics, so called, as they apply to the nature of light. In his book, Change and Providence, William Pollard points out that quantum mechanics has introduced into physics not merely a different description of the structure of the external world but also a radical modification in the relationship between the real world and our knowledge of the world. This modification patterns the modifications proposed by Vico's historicism making man both creature and creator of history.
In Vico's time, however, the rampant rationalistic Cartesian approach did not permit such a reorientation as described by Pollard in modern times. We know today that quantum mechanics rests on Heisenberg's intermediary principle of complementarity from which derives in turn Bohr's principle of complementarity. The latter applies to an essential characteristic of the way physical systems are described in quantum mechanics which prior to its discovery could only be regarded as paradoxical or contradictory.
A case in point is the behavior of light and electrons. The more precise the information about such behavior became the more paradoxical became the problem of its assimilation into a coherent picture of the atomic world. Bohr's principle of complementarity asserts that light and electrons will have wave and particle properties as complementary aspects of a single reality. This paradox, which seems to be inherent in the very structure of matter, cannot be resolved by further scientific work but must be looked upon as reflecting an essential characteristic of reality, associated with the uncertainty principle, as a result of which physical systems present themselves to our observation in complementary aspects.
Let us now transpose this scientific discovery of the principle of complementarity to historical reality. Indeed Niels Bohr himself thought that the problem of complementarity went beyond the situation in atomic physics and was a fundamental characteristic of the human mind in search of comprehension. One of his favorite maxims was that "there are two types of truths: trivial truths whose opposites are plainly absurd, and profound truths which can be recognized by the fact that the opposite is also a profound truth." It was part of the human condition to seek to embrace profound truths, such as the opposing demands of justice and love.
Bohr's suggestion is obvious: the apprehension of reality is possible only in complementary terms. That this is still not fully accepted is due to the pervasive influence of the classical Newtonian mechanics as a model for ultimate achievement in scientific explanations. Nevertheless it is beginning to be recognized in both psychology and biology that, despite Descartes' cogito ergo sum, Man's body is as much a product of his mind, as his mind is a product of his body thus rendering moot the question of whether or not Man is essentially mind or body. The dichotomy history/geo-politics is another example.
The Vichian paradigm apprehends reality in terms of both/and. For Vico Man is both a creature and a creator of history. From a formal rational standpoint this appears as a logical paradox, yet both opposites are profound complementary truths which can be distinguished but not separated. The solution to such a paradox lies in a reorientation of our thinking about the relationship between human knowledge and understanding, that is to say, the way the human mind operates in search of comprehension, on one hand, and the reality which we seek to know on the other.
Having made this reorientation we will understand how in a Vichian sense it is possible that in the very nature of things the reality light can present itself to our apprehension as both wave and particle; or for that matter, how the reality Man can be both mind and body, both creature and creator of history. The corollary to this seeming paradox is the paradox of human decisions which presents itself to our apprehension as both freedom and providence in complementary relationship, which leads to the seeming contradiction of immanence and transcendence in Vico's concept of providence. Transcendence/Immanence in such a concept are not mutually exclusive either but are complementary to each other, both poles to be held together in tension, idem for universal/particular.
What I have always found intriguing in Vico is the fact that he did not call his magnum opus a new humanism but a new science. Like Croce later on, he accepts science as a useful pragmatic tool but at the same time he does not reject humanistic modes of thought, hence his proposal of a "new science." His is a science which does not resort to reductionism: reducing man to a mere cog in a gigantic impersonal machine called the universe.
I'd like to suggest that this "new science" was at the time at least 300 years ahead of the modes of thinking of the current assorted Heideggerians, Derridarian deconstructionists, existentialists, nihilists, Straussians, real-politik historians in love with Machiavelli's approach to history, all battling each other and sure that only they have the key to reality. Croce certainly had to deal with some of them, especially the positivists, to even begin to enunciate and disseminate his philosophy of aesthetics in an attempt to find a dialectical middle ground between the two extremes of deconstructionism and Straussianism.
Had Vico been accorded a more attentive and respectful reading refraining from subsuming him too readily under other philosophies, there would not be such typically modern conundrums to resolve today. Three modern eminent philosophers who fully understood the implications of Vico's thought and the implications of its disregard in modern historiography were Croce, who wrote a whole book on Vico to explain his thought, Cassirer, known for his symbolic philosophy, and Gadamer (known for his philosophy of hermeneutics, also embraced by his disciple Gianni Vattimo). Others unfortunately continue to ignore Vico's, or perhaps do not know him at all. That is too bad because Vico arguably is the greatest philosopher of history that Italy has given to the world. Alas, that kind of neglect 's result has been that they have unknowingly ended-up re-inventing the wheel on the meaning of history in the modern world.
Seven Out of 10 Top School Systems Are in East Asia Pacific
The East Asia and Pacific region has seven of the top ten performing education systems in the world, with schools in China and Vietnam showing significant progress, according to a new World Bank report released today. This is a major accomplishment that offers important lessons to countries around the world. In the rest of the region, however, up to 60 percent of students are in under-performing schools that fail to equip them with the skills necessary for success.
Growing Smarter: Learning and Equitable Development in East Asia and the Pacific argues that improving education is necessary to sustain economic growth and highlights the ways that countries in the region have been able to improve learning outcomes. Drawing on lessons from successful education systems in the region, it lays out a series of practical recommendations for key policies that promote learning so that students acquire foundational skills in reading and math, as well as more complex skills that are needed to meet future labor market demands.
"Providing a high-quality education to all children, regardless of where they are born, isn't just the right thing to do. It's also the foundation of a strong economy and the best way to stop and reverse rising inequalities," said Victoria Kwakwa, World Bank Vice President for East Asia and Pacific.
A quarter of the world's school-age children – some 331 million – live in East Asia and the Pacific. Up to 40 percent of them attend school in education systems whose students are ahead of the average students in OECD countries. These schools are not only in wealthy countries such as Singapore, Korea and Japan, but also in middle-income countries such as China and Vietnam. And, as the report highlights, student performance isn't necessarily tied to a country's income level. By age 10, for example, the average Vietnamese student outperforms all but the top students in India, Peru and Ethiopia.
But many countries in the region are not getting the results they want. In Indonesia, for example, test scores showed students were more than three years behind their top-performing peers in the region. In countries such as Cambodia and Timor-Leste, one-third or more of second graders were unable to read a single word on reading tests.
Another key finding of the report is that across the region, household incomes do not necessarily determine children's educational success. In Vietnam and China (Beijing, Shanghai, Jiangsu and Guangdong provinces), for example, students from poorer households do as well, if not better, in both math and science, as compared to average students in the OECD.
"Effective policies for the selection, motivation, and support of teachers as well as sound practices in the classroom are what determine how much students learn. For policymakers looking to improve their school systems, allocating existing budgets efficiently, coupled with strong political commitment, can make a real difference in the lives of children across the region," said Jaime Saavedra, the World Bank's Senior Director for Education.
The report lays out concrete steps for improving learning for lagging systems in the region and beyond, starting with ensuring that institutions are aligned so that objectives and responsibilities across the education system are consistent with each other. The report also urges a focus on four key areas: effective and equity-minded public spending; preparation of students for learning; selection and support of teachers; and systematic use of assessments to inform instruction.
The report found that top-performing systems spend efficiently on school infrastructure and teachers, have recruitment processes to ensure the best candidates are attracted into teaching, and provide a salary structure that rewards teachers with proven classroom performance. It also found that schools throughout the region increased preschool access, including for the poor, and have adopted student learning assessment into their educational policies.
The report complements and builds on the World Bank's World Development Report 2018: Learning to Realize Education's Promise, which was released in September 2017 and found that without learning, education will fail to deliver on its promise to eliminate extreme poverty and create shared opportunity and prosperity for all.
UN women's commission opens annual session at 'pivotal moment' for gender equality movement
Taking place at "a pivotal moment for the rights of women and girls," the United Nations body dedicated to gender equality and women's empowerment opened its annual session on Monday hearing calls to help women, especially those in rural communities, secure an end to the male-dominated power dynamic that has long marginalized their participation and muted their voices.
"Across the world, women are telling their stories and provoking important and necessary conversations – in villages and cities; in boardrooms and bedrooms; in the streets and in the corridors of power," said Secretary-General António Guterres, opening the 62nd session of the UN Commission on the Status of Women (CSW62).
"From 'MeToo' to 'Time's Up' and 'The Time is Now' […] women and girls are calling out abusive behaviour and discriminatory attitudes," he added.
Under the Commission's theme 'Challenges and opportunities in achieving gender equality and the empowerment of rural women and girls,' the UN chief observed that although a marginalized group, they were often the backbone of their families and communities, managing land and resources.
Mr. Guterres said that supporting these women is essential to fulfilling our global pledge to eradicate poverty and to create a safer, more sustainable world on a healthy planet – 2030 Agenda for Sustainable Development.
Mr. Guterres painted a picture of a male-dominated world with a male-dominated culture in which centuries of patriarchy and discrimination have left a damaging legacy.
Calling it "the greatest human rights challenge of our time," he said "progress for women and girls means changing the unequal power dynamics that underpin discrimination and violence."
"Discrimination against women damages communities, organizations, companies, economies and societies," he continued. "That is why all men should support women's rights and gender equality. And that is why I consider myself a proud feminist."
The President of the UN Economic and Social Council (ECOSOC), Marie Chatardova pointed to the Commission, as a critical instrument to strengthen the global normative framework for women's empowerment and the promotion of gender equality.
The body is also as a key driver of ECOSOC's work, with the Commission's outcomes as bolstering the 2030 Agenda's implementation and that of its 17 Sustainable Development Goals (SDGs), which seek to end poverty and ensure prosperity for all on a healthy planet.
Noting that gender equality and the empowerment of women and girls is a theme that cuts across all the Goals, Ms. Chatardova said the Commission's focus on rural women and girls was both timely and well-aligned with the 2030 Agenda.
According to the ECOSOC President, inclusion is a key element in all efforts.
Noting that the Commission has long provided a roadmap for the UN's work in women's empowerment and gender equality, she announced a special Council session in May to build sustainable, inclusive and resilient societies.
Gender perspective is critical
For his part, the President of the UN General Assembly, Miroslav Lajčák, noted that past challenges were approached without a gender perspective, which "has had a particularly damaging effect on rural women."
Mr. Lajčák underscored that this needs to stop, and that women must be taken into account in all actions, from access to water to closing pay gaps.
Drawing attention to rural women as a major source of innovation, he explained that their empowerment would benefit everyone.
"These kinds of women do not need our help, in finding solutions," he stated. "What they need is our support, in turning their ideas into reality."
Calling gender equality "an urgent priority," Mr. Lajčák he encouraged the Commission to carry on with its important work "until every woman, sitting in this room today has the same rights, and the same opportunities, as the man sitting beside her.'
"Thank you for continuing your calls. Let's make them stronger than ever," he concluded.
UN Women Executive Director Phumzile Mlambo-Ngcuka highlighted the importance of this year's focus on rurual women.
"It speaks to our commitment to fight some of the biggest challenges of our time: poverty, inequality, intersectionality and an end to violence and discrimination against women and girls, no matter where they live, or how they live, so that we 'leave no one behind,'" she stated.
Calling it "a tipping point moment," the UN Women chief urged the forum to seize the opportunity to secure and accelerate progress, build consensus and share best practices to serve "the poorest of the poor."
"It has never been so urgent to hold leaders accountable for their promises for accelerating progress" on the SDGs, she said.  An unprecedented hunger for change in women's lives was being seen around the world, as well as a growing recognition that when women banded together, "they can make demands that bite."
"Women are fighting to take steps that change their lives, and they are refusing to accept the practices that have normalized gender inequality, sexual misconduct, exclusion and discrimination across all walks of life," she argued.
She urged everyone to unite around the common cause, as set out in the principles of equality in the UN Charter, "to make this a moment of real acceleration, change and accountability."
The chair, Geraldine Byrne Nason, said the current session is a key moment on the path to ending discrimination against women and girls once and for all.  Indeed, "time is up" on women taking second place around the world, she said, challenging the Commission to do more and do better.
CSW functions under ECOSOC, acting as the UN organ promoting gender equality and the empowerment of women.  CSW62 runs until 23 March.
UNESCO Rewards Outstanding Teacher Initiatives in Chile, Indonesia and the UK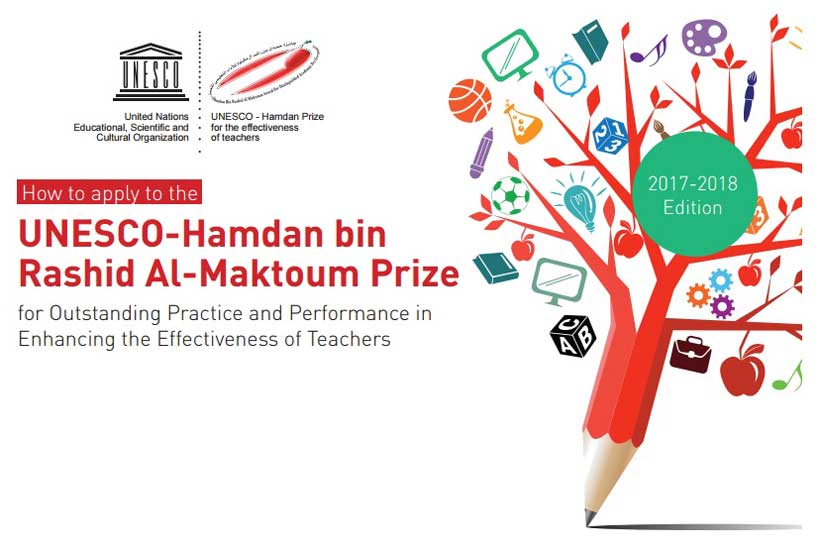 Three programmes designed to empower teachers have been named as winners of the 2017-2018 UNESCO-Hamdan bin Rashid Al-Maktoum Prize: The Center for Mathematic Modeling of the University of Chile, the Diklat Berjenjang project of Indonesia and the Fast-track Transformational Teacher Training Programme of the United Kingdom of Great Britain and Northern Ireland.
The Prize for Outstanding Practice and Performance in Enhancing the Effectiveness of Teachers will be awarded on 5 October as part of World Teachers' Day celebrations at UNESCO Headquarters in Paris when the each winner will receive $100,000.
The Center for Mathematic Modeling of the University of Chile (Chile) is rewarded for its Suma y Sigue: Matemática en línea (Adding it up: Mathematics online) programme which was developed to address the performance gaps in mathematics between students from different socioeconomic backgrounds and improve the quality of maths teaching in general. It is a 'learning by doing' programme organized by grade levels and curricula, enabling teachers to focus on their specialized area of mathematics teaching. It blends face-to-face sessions with intensive virtual instruction. The programme is scaleable, easily accessed by teachers in remote areas, and it promotes inclusion.
The Diklat Berjenjang project from Indonesia is rewarded for bringing quality professional development to early childhood teachers, notably in the poorest and most remote areas. It helps meet Indonesia's need for teachers skilled in creating stimulating learning environments for young learners. It helps identify potential teacher trainers and provides step-by-step written guides, follow-up assignments and exchanges.
The Fast-track Transformational Teacher Training Programme from the United Kingdom of Great Britain and Northern Ireland was selected for its highly innovative and impactful approach to training teachers in various professional environments in Ghana. It promotes child-centred and play-based pedagogy in early education to replace traditional talk chalk disciplinarian methods. Practicing teachers receive a two-year training, combining workshops with smaller peer group meetings in which they are paired on the basis of their complementary strengths to engage in classroom observations and in class coaching.
The three winners were selected from 150 nominations submitted by the Governments of UNESCO's Member States and UNESCO partner organizations on the recommendation of an International Jury of education professionals.
Established in 2009 with funding from Sheikh Hamdan bin Rashid Al-Maktoum of Dubai, the Prize is awarded every two years to projects that have made outstanding contributions to improving the quality of teaching and learning, especially in developing countries or within marginalized or disadvantaged communities.
More information on the prize: https://en.unesco.org/teachers/Hamdan-prize