Vico's Historicism and Modern Positivism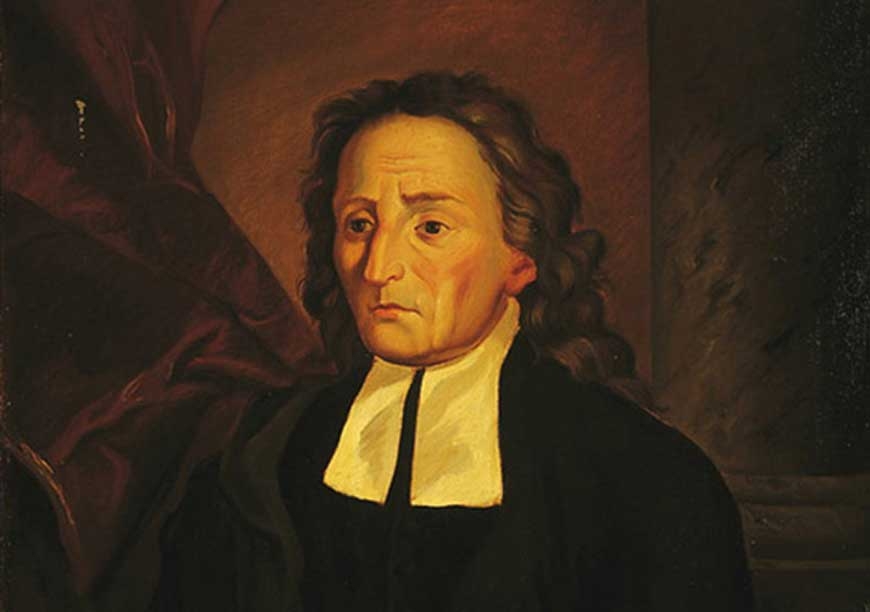 "The concrete without the universal becomes trivial. The universal without the concrete becomes irrelevant"—Alfred N. Whitehead
Mathematics would certainly have not come into existence if one had known from the beginning that there was in nature no exactly straight line, no actual circle, no absolute magnitude.- Friedrich Nietzsche
In the land that gave us Vico and Croce, two fathers of the historicist approach to reality, one still hears today, as we speak, rather peculiar distinctions between the historical and the geo-political. They are presented as crucial distinctions.
The former, it is argued, is concerned with the past, history as a guide, and the latter is concerned with the future, how to bring about desired political results in the present from the past lessons of history. This approach either ignores or loses sight of the veritable revolution that Vico's philosophy of history represents for any modern political analysis.
After 300 years of Vico scholarship and commentaries on his New Science (1725), it can be safely asserted that Vico did not think of history as a mere exemplary teacher from which to learn the wisdom of the past (although it does that too), or as a political tool, as a Machiavelli certainly did in his geo-political considerations on how to grab and hold on to power (see his The Prince).
The fact is that if one gets history wrong, such as the provenience of all Italians from the Romans (a myth accepted and propagated later by none other than Mussolini), one ends up with a disastrous geo-political analysis. Guicciardini got it more on target when he duly noted that to compare the present Italians to the ancient Romans is like comparing a donkey to a noble horse. The Italians were and are quite different, in some way superior to the Romans when it comes to the field of artistic achievements.
And this is not to speak of the disaster that may occur if one begins with the wrong ethical political premise, such as "the end justifies any means." That's how a Holocaust was justified and executed in the 20th century, just to mention one such nefarious disaster.
Within Vico's historicism, on the other hand, verum/factum, life/thought, form/content, subjective/objective are distinguishable but not separable. They are complementary to each other. Vico was acutely aware that to treat real concrete moments of Man's history as mere moments of something higher is not to take them very seriously. Indeed, this was Hegel's subsequent flaw: By absorbing the concrete historical situation into a higher theoretical scheme, he in effect distorted the reality of their contingency. It is a dangerous thing to separate theory form praxis as some modern philosophers have indeed done thus never regretting some of their more misguided practical actions. Somehow they felt that their theories absolved them of their unwise praxis.
Beginning with Kierkegaard, the existentialists also pointed out that by viewing contingent situations as "moments" of something else is to have them cease being themselves. This is also the flaw of modern scientists and logical positivists who consider the mytho-poetic mentality of primitive man as a mere "moment" of a superior reflexive-rational-scientific mentality. In so doing they lose sight of mytho-poetic mentality itself.
Vico's insight is that there is more than one pole to an historical event. One can claim that there is a providential pole, a higher scheme, a telos, and yet insist that the nearest I can come to understanding this providential reality is by careful attention to the concrete circumstances of the past or present. Which is to say that in Vico's thought the particular and the universal are also complementary poles.
Vico's problematic consisted in reconciling the concrete events of history with the universal and providential when the universal happens to be a concatenation of concrete instances exhibiting a providential design. He clearly saw the Hegelian pitfall: to know things one must see them in relation, but if I stress the relation more than the thing itself I will end up trivializing it and losing sight of its uniqueness. He perceived that to undermine either pole of reality (i.e., pole n. 1: the unique concrete particular event; pole n. 2: the relationships of such an event) is to repeat what he termed "the conceit of scholars" (read university professors and pundits) and thereby lose contact with reality. Vico had great respect for both poles and was unwilling to abandon either. He did not see them as mutually exclusive and he refused to reduce the phenomena to a mere rational theoretical scheme a la Descartes. He insists that both complementary poles are made manifest in concreto.
What is astonishing nowadays is that science itself has discovered that reality operates on two complementary poles. I am referring to the findings of quantum mechanics, the new physics, so called, as they apply to the nature of light. In his book, Change and Providence, William Pollard points out that quantum mechanics has introduced into physics not merely a different description of the structure of the external world but also a radical modification in the relationship between the real world and our knowledge of the world. This modification patterns the modifications proposed by Vico's historicism making man both creature and creator of history.
In Vico's time, however, the rampant rationalistic Cartesian approach did not permit such a reorientation as described by Pollard in modern times. We know today that quantum mechanics rests on Heisenberg's intermediary principle of complementarity from which derives in turn Bohr's principle of complementarity. The latter applies to an essential characteristic of the way physical systems are described in quantum mechanics which prior to its discovery could only be regarded as paradoxical or contradictory.
A case in point is the behavior of light and electrons. The more precise the information about such behavior became the more paradoxical became the problem of its assimilation into a coherent picture of the atomic world. Bohr's principle of complementarity asserts that light and electrons will have wave and particle properties as complementary aspects of a single reality. This paradox, which seems to be inherent in the very structure of matter, cannot be resolved by further scientific work but must be looked upon as reflecting an essential characteristic of reality, associated with the uncertainty principle, as a result of which physical systems present themselves to our observation in complementary aspects.
Let us now transpose this scientific discovery of the principle of complementarity to historical reality. Indeed Niels Bohr himself thought that the problem of complementarity went beyond the situation in atomic physics and was a fundamental characteristic of the human mind in search of comprehension. One of his favorite maxims was that "there are two types of truths: trivial truths whose opposites are plainly absurd, and profound truths which can be recognized by the fact that the opposite is also a profound truth." It was part of the human condition to seek to embrace profound truths, such as the opposing demands of justice and love.
Bohr's suggestion is obvious: the apprehension of reality is possible only in complementary terms. That this is still not fully accepted is due to the pervasive influence of the classical Newtonian mechanics as a model for ultimate achievement in scientific explanations. Nevertheless it is beginning to be recognized in both psychology and biology that, despite Descartes' cogito ergo sum, Man's body is as much a product of his mind, as his mind is a product of his body thus rendering moot the question of whether or not Man is essentially mind or body. The dichotomy history/geo-politics is another example.
The Vichian paradigm apprehends reality in terms of both/and. For Vico Man is both a creature and a creator of history. From a formal rational standpoint this appears as a logical paradox, yet both opposites are profound complementary truths which can be distinguished but not separated. The solution to such a paradox lies in a reorientation of our thinking about the relationship between human knowledge and understanding, that is to say, the way the human mind operates in search of comprehension, on one hand, and the reality which we seek to know on the other.
Having made this reorientation we will understand how in a Vichian sense it is possible that in the very nature of things the reality light can present itself to our apprehension as both wave and particle; or for that matter, how the reality Man can be both mind and body, both creature and creator of history. The corollary to this seeming paradox is the paradox of human decisions which presents itself to our apprehension as both freedom and providence in complementary relationship, which leads to the seeming contradiction of immanence and transcendence in Vico's concept of providence. Transcendence/Immanence in such a concept are not mutually exclusive either but are complementary to each other, both poles to be held together in tension, idem for universal/particular.
What I have always found intriguing in Vico is the fact that he did not call his magnum opus a new humanism but a new science. Like Croce later on, he accepts science as a useful pragmatic tool but at the same time he does not reject humanistic modes of thought, hence his proposal of a "new science." His is a science which does not resort to reductionism: reducing man to a mere cog in a gigantic impersonal machine called the universe.
I'd like to suggest that this "new science" was at the time at least 300 years ahead of the modes of thinking of the current assorted Heideggerians, Derridarian deconstructionists, existentialists, nihilists, Straussians, real-politik historians in love with Machiavelli's approach to history, all battling each other and sure that only they have the key to reality. Croce certainly had to deal with some of them, especially the positivists, to even begin to enunciate and disseminate his philosophy of aesthetics in an attempt to find a dialectical middle ground between the two extremes of deconstructionism and Straussianism.
Had Vico been accorded a more attentive and respectful reading refraining from subsuming him too readily under other philosophies, there would not be such typically modern conundrums to resolve today. Three modern eminent philosophers who fully understood the implications of Vico's thought and the implications of its disregard in modern historiography were Croce, who wrote a whole book on Vico to explain his thought, Cassirer, known for his symbolic philosophy, and Gadamer (known for his philosophy of hermeneutics, also embraced by his disciple Gianni Vattimo). Others unfortunately continue to ignore Vico's, or perhaps do not know him at all. That is too bad because Vico arguably is the greatest philosopher of history that Italy has given to the world. Alas, that kind of neglect 's result has been that they have unknowingly ended-up re-inventing the wheel on the meaning of history in the modern world.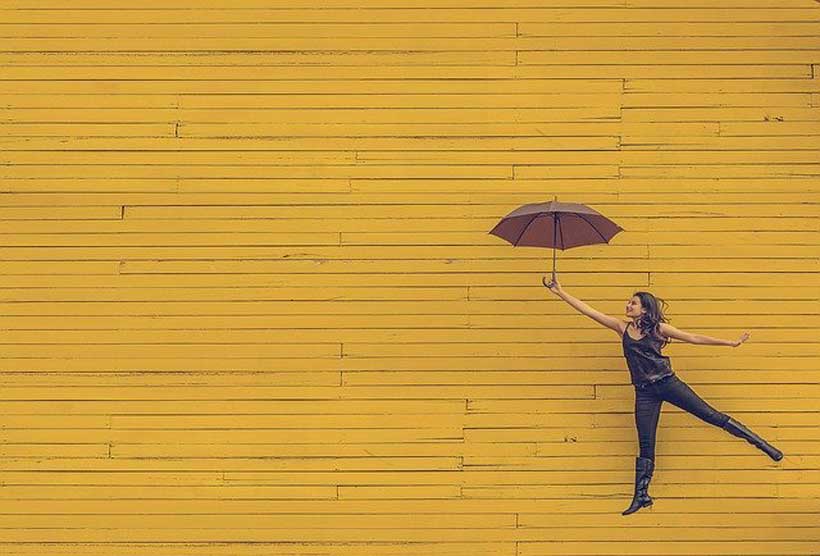 Happiness is a beautiful combination of joy and pleasure, that gives the way to peace. Happiness is a subjective feeling but today's world gives it an objective meaning. We have associated our happiness with wealth, bank balance, property, gold, and other materialistic things. But the basic formula of happiness lies in the forgotten pleasures. The pleasures once cherished by our elders are still the true sources of happiness, but unfortunately, we forget these ones.
Health, food, sleep, children, books, smiles, music, prayers, Quran, charity, timely help,
forgiveness, honesty, appreciation, support, outdoor games, socializing,…….all these components have lost their effects in our lives. We have forgotten to enjoy the pleasure of our good health because we do not care about that. Whereas, to have a healthy body, a healthy physique gives the ultimate pleasure of being fit in life and free from diseases.
Everyone is hurrying and running away. We are unable to give proper time to sleep, to children, to elders, and most importantly to ourselves. Elders do not realize that their children need them. They consider it enough, to give all the material things to their kids. But they are mistaken. Children want their real-time. They have so many problems to share with their parents. It is their first and foremost right to have quality time with their elders. On the other side of the picture, kids are themselves now so busy in useless activities, that they almost do not bother to spend time with family. They have made their own corners, which is making them a more introvert and un-socialized.
It is said that "A smile is not just a way to exhibit your happiness and well-being, it is also a way to make people good about themselves. "But we are misers and cowards to share our smile with others so that it may not spread like a wave of pleasure. We have become selfish almost at everything.
Similarly, forgiveness enables you to decide about your relationship with others based on happiness. In this state, you are tolerating others and in a long way, you feel closer to other persons.
But we the so-called "good human beings" like to take revenge, We like people hurting back in a more hard way. We do not forgive. We are egoistic. We like seeing others in pain. We enjoy to see them in a more miserable condition and in more hardships. We do not like to forgive others easily. We do not like to help others. We are harsh. We cannot see others' happiness.
Life is wonderful and worth living, but we have made it very unhappy by creating ethnic, provincial, national and international conflicts. We live in a continuous race state of the race, running for our desires and positions. I do not condom this living style as I understand for such people, happiness is all about getting things. But to neglect many other things that are the true sources of bringing happiness in life is not a good idea. Do find some positive ways to find happiness in life. Happiness that would last forever. The happiness that is collective, constructive and subjective.
New lives, new freedoms: How labour migration empowers Nepali women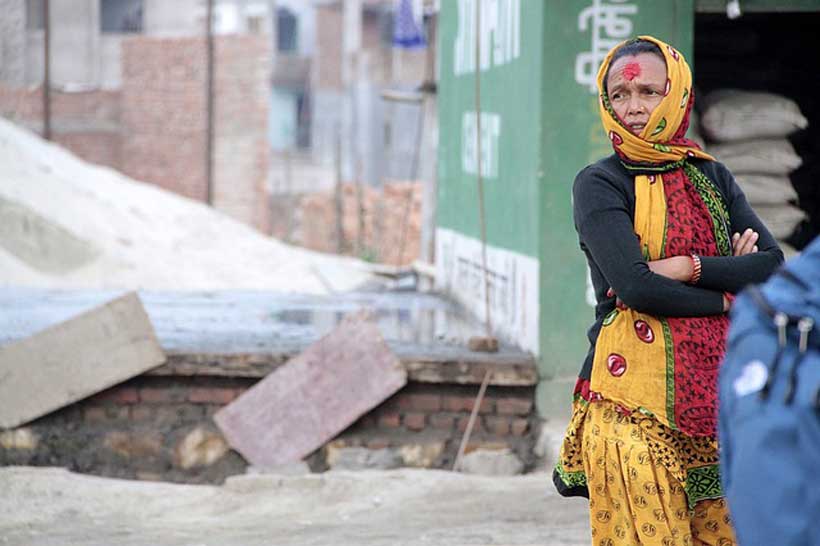 When I first met Ram Kumari Chaudhary, she was an extremely shy, but solemn, 19-year-old. She told me she wanted to go to work in Jordan to support her parents, adding that there were few opportunities to find a decent job in Nepal. Soon afterwards, in 2017, I learned that she had found a job in Jordan's booming garment industry, earning, on average, around US$350 a month. Every three or four months she faithfully sent back about three-quarters of her salary to her parents in Nepal.
After about 18 months, her father's poor health forced her to resign and return home. She brought with her a refund of her social security contributions worth about US$500, as well as some other savings. Her employer in Jordan also gave her a free airfare home as a welfare gesture. When we met again she had metamorphosed into a confident young lady, emboldened by her worldly experience and proud of her achievements. "I was able to make a support building a small home for my parents in the village," she told me. "I have been supporting my father's treatment. I brought back a flat screen TV when I came back. I have a modest saving if I want to do something. And, I have already been offered a job in a factory here. Given my international experience, the salary package is also good. Had I stayed in Nepal, I would not have earned that much."
Chaudhary's household is one of the 57 per cent in Nepal receiving remittances from migrant workers. So important are these financial flows to the Nepali economy that they are equivalent to 26 per cent of the country's GDP. And, they are growing. In the financial year 2018/19 alone the country received migrants' remittances of NPR 879.26 billion (US$ 7.76 billion), up from NPR 231.72 billion (US$ 2.05 billion) in the fiscal year 2009/10[1].
25-year-old Maya Chepang Praja, from Chitwan, south-west of the Nepali capital, Kathmandu, opted to work abroad to support the upbringing of her son, then aged three, after her husband abandoned them. Despite very little education, in Jordan she earned an average of USD275 per month – more than double the USD130 she was paid working at a factory in Nepal – and she was able to save most of this to send back to Nepal for her son.
Unfortunately, she was forced to return to Nepal after less than nine months of working in Jordan when her son, who was being cared for by his grandmother, had his leg crushed in an accident. "If the accident didn't occur and if I had stayed back [in Jordan], I would have earned enough to give my son a good life, a good education. However, whatever I earned in the nine months helped me at least get his leg back. I will always be grateful for that," she told me. She is now looking for another job abroad.
The importance of migration and remittances will continue to grow in Nepal, because approximately 500,000 individuals are entering the labour market annually but only one in 10 are finding jobs. In these circumstances, it seems close to impossible to lead a quality life, with access to health, education and decent housing, without going for foreign employment. Furthermore, as these young women's stories show, opportunities to work overseas in decent jobs have also made an important contribution to the empowerment of Nepali women in a broader sense of the term. This is seldom taken into consideration in larger studies on the socio-political impact of remittances and foreign employment.
The drive for quality education worldwide, faces 'mammoth challenges'
Aligning inclusive, quality education with the Sustainable Development Goals (SDGs) was centre-stage on Friday, as the President of the UN General Assembly held a high-level interactive meeting for the International Day of Education.
"The education sector is wrestling with mammoth challenges worldwide", said Tijjani Muhammad-Bande, in his message for the day.
Listing them, he said there was a "precipitate decline" in the quality and standards of education; a widening knowledge gap between students in technically advanced societies and those in developing countries; a crisis of learning in conflict zones; growing school bullying, and "the declining esteem of the teaching profession" overall.
Mr. Muhammad-Bande maintained that today's education must "bridge the yawning gap" between the modern employment needs for specialized skills, and actual learning opportunities.
"School curricula have yet to anticipate and respond to workplace needs for hands-on, vocational, ICT applications, and sundry technical skills, while still advancing the traditional scholastic pursuits", he stated.
Moreover, he highlighted, "the significance of the deficits in education outcome becomes obvious when viewed alongside the spiralling population crisis".
Education in a crisis
The fate of school children trapped in conflict zones deserves even more urgent attention.
According to UNICEF, in 2017, 500 attacks were staged on schools in 20 countries worldwide. In 15 of those 20, troops and rebel forces turned classrooms into military posts.
Thousands of children were recruited to fight, sometimes made to serve as suicide bombers, or forced to endure direct attacks.
"The learning environment may also be rendered unsafe by gun-toting, machete-wielding, gangs and unruly youths, and by sexual predators on school premises", Mr. Muhammad-Bande said.
And natural disasters pose additional threats to the learning environment.
Cyclones, hurricanes and storms are among the climatic conditions that periodically wreak havoc on school buildings and facilities, making learning difficult, if not impossible.
"The choices that education stakeholders make have direct impact on various social groups, particularly, disadvantaged groups like rural communities, the urban poor, persons with disabilities, and women", upheld the PGA, noting that nearly two-thirds of the world's illiterate adults are female, mostly in under-developed countries.
Choice also becomes critical in the struggle to elevate the status of the teaching profession, recruit competent and motivated teachers, and expose teachers to innovative techniques.
But there are bright spots he said: "Forward-looking education policies have contributed to the attainment of SDG targets in some countries", asserted Mr. Muhammad-Bande.
And participants at this year's International Day of Education are given the opportunity "to share international good practices in inclusive quality education".
Partnerships are key
Education enhances the "analytical, inventive and critical thinking capacities of human beings", the Assembly President said, adding that in the process, it accelerates each nation's technological attainments and economic growth.
"When a society remains perpetually under-developed, it must among other things re-evaluate its education system", said Mr. Muhammad-Bande. "If the system is dysfunctional or does not facilitate the acquisition of pertinent knowledge and skills, the economy will, at best, stagnate, and at worst, collapse".
Bearing in mind the "tremendous amount of work" that lies ahead, he shared his belief that partnerships can play an important role in implementing and attaining the SDGs, which is why his office "has placed strong emphasis on engendering partnerships across key priority areas", including education.
In conclusion, Mr. Muhammad-Bande urged Member States and other key partners to examine the feasibility and value-added support in establishing a network of key existing education networks to exchange information and ideas, "including sources of support, relating to all aspects of education".
Power of education
"Education has the power to shape the world", Deputy Secretary-General Amina Mohammed spelled out at the podium.
"Education protects men and women from exploitation in the labour market" and "empowers women and gives them opportunities to make choices", she said.
Moreover, it can help change behaviour and perceptions, thereby fighting climate change and unsustainable practices. A quality experience in the classroom helps promote mutual respect and understanding between people; combat misperceptions, prejudice and hate speech; and prevent violent extremism.
"Without education, we cannot achieve any of the SDGs", Ms. Mohammed flagged.
And yet, with 2030 looming on the horizon, the world is lagging behind, prompting the Secretary-General to issue a global call for a Decade of Action, to accelerate the implementation of the SDGs.
"The situation in education is alarming…because of the crisis in the number of children, young people and adults who are not in education", as well as because many who are, are not learning.
And refugees and migrants face additional challenges.
According to the UN Office of the High Commissioner for Refugees (UNHCR), the proportion of refugees enrolled in secondary education is 24 per cent, only three per cent of whom have access to higher education.
"We have the power to shape education, but only if we work together and really bring the partnerships that are necessary to provide quality education", she concluded. "We have a duty to step up our efforts, so that quality education for all is no longer a goal for tomorrow, but a reality".
Invest in education
Action for "the four Ps on which our future depends", namely people, prosperity, the planet and peace, is imperative, according to the head of the UN Educational, Scientific and CulturalOrganization, UNESCO in her Friday message.
Although education is "a valuable resource for humanity", Director-General Audrey Azoulay pointed out that it is "all too scarce for millions of people around the world".
A global learning crisis, confirmed by the UNESCO Institute for Statistics, is a major cause for concern as it is also a crisis for prosperity, for the planet, for peace and for people", she said, urging everyone to take action for education "because education is the best investment for the future".
UNESCO has been charged with coordinating the international community's efforts to achieve SDG 4, quality education for all.
"First and foremost", the UNESCO chief said, "our Organization takes action for people, by making education an instrument of inclusion and, therefore, of empowerment".
Changing lives, transforming communities
For her part, Mona Juul, President of the UN Economic and Social Council, ECOSOC, maintained that education is "the most powerful means to escape poverty".
"It changes lives, transforms communities and paves the way towards productive, sustainable and resilient societies in which children – girls and boys – can reach their full potential", she expanded, urging everyone to strengthen their efforts to manifest a world in which every child receives a quality education that allows growth, prosperity, empowerment and so they can "make meaningful contributions to communities big and small, everywhere".