Vico's Historicism and Modern Positivism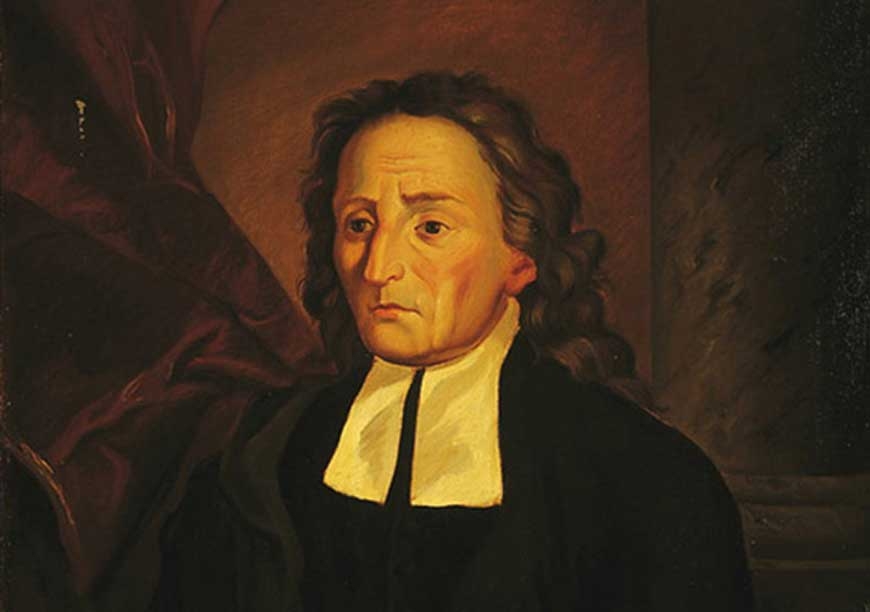 "The concrete without the universal becomes trivial. The universal without the concrete becomes irrelevant"—Alfred N. Whitehead
Mathematics would certainly have not come into existence if one had known from the beginning that there was in nature no exactly straight line, no actual circle, no absolute magnitude.- Friedrich Nietzsche
In the land that gave us Vico and Croce, two fathers of the historicist approach to reality, one still hears today, as we speak, rather peculiar distinctions between the historical and the geo-political. They are presented as crucial distinctions.
The former, it is argued, is concerned with the past, history as a guide, and the latter is concerned with the future, how to bring about desired political results in the present from the past lessons of history. This approach either ignores or loses sight of the veritable revolution that Vico's philosophy of history represents for any modern political analysis.
After 300 years of Vico scholarship and commentaries on his New Science (1725), it can be safely asserted that Vico did not think of history as a mere exemplary teacher from which to learn the wisdom of the past (although it does that too), or as a political tool, as a Machiavelli certainly did in his geo-political considerations on how to grab and hold on to power (see his The Prince).
The fact is that if one gets history wrong, such as the provenience of all Italians from the Romans (a myth accepted and propagated later by none other than Mussolini), one ends up with a disastrous geo-political analysis. Guicciardini got it more on target when he duly noted that to compare the present Italians to the ancient Romans is like comparing a donkey to a noble horse. The Italians were and are quite different, in some way superior to the Romans when it comes to the field of artistic achievements.
And this is not to speak of the disaster that may occur if one begins with the wrong ethical political premise, such as "the end justifies any means." That's how a Holocaust was justified and executed in the 20th century, just to mention one such nefarious disaster.
Within Vico's historicism, on the other hand, verum/factum, life/thought, form/content, subjective/objective are distinguishable but not separable. They are complementary to each other. Vico was acutely aware that to treat real concrete moments of Man's history as mere moments of something higher is not to take them very seriously. Indeed, this was Hegel's subsequent flaw: By absorbing the concrete historical situation into a higher theoretical scheme, he in effect distorted the reality of their contingency. It is a dangerous thing to separate theory form praxis as some modern philosophers have indeed done thus never regretting some of their more misguided practical actions. Somehow they felt that their theories absolved them of their unwise praxis.
Beginning with Kierkegaard, the existentialists also pointed out that by viewing contingent situations as "moments" of something else is to have them cease being themselves. This is also the flaw of modern scientists and logical positivists who consider the mytho-poetic mentality of primitive man as a mere "moment" of a superior reflexive-rational-scientific mentality. In so doing they lose sight of mytho-poetic mentality itself.
Vico's insight is that there is more than one pole to an historical event. One can claim that there is a providential pole, a higher scheme, a telos, and yet insist that the nearest I can come to understanding this providential reality is by careful attention to the concrete circumstances of the past or present. Which is to say that in Vico's thought the particular and the universal are also complementary poles.
Vico's problematic consisted in reconciling the concrete events of history with the universal and providential when the universal happens to be a concatenation of concrete instances exhibiting a providential design. He clearly saw the Hegelian pitfall: to know things one must see them in relation, but if I stress the relation more than the thing itself I will end up trivializing it and losing sight of its uniqueness. He perceived that to undermine either pole of reality (i.e., pole n. 1: the unique concrete particular event; pole n. 2: the relationships of such an event) is to repeat what he termed "the conceit of scholars" (read university professors and pundits) and thereby lose contact with reality. Vico had great respect for both poles and was unwilling to abandon either. He did not see them as mutually exclusive and he refused to reduce the phenomena to a mere rational theoretical scheme a la Descartes. He insists that both complementary poles are made manifest in concreto.
What is astonishing nowadays is that science itself has discovered that reality operates on two complementary poles. I am referring to the findings of quantum mechanics, the new physics, so called, as they apply to the nature of light. In his book, Change and Providence, William Pollard points out that quantum mechanics has introduced into physics not merely a different description of the structure of the external world but also a radical modification in the relationship between the real world and our knowledge of the world. This modification patterns the modifications proposed by Vico's historicism making man both creature and creator of history.
In Vico's time, however, the rampant rationalistic Cartesian approach did not permit such a reorientation as described by Pollard in modern times. We know today that quantum mechanics rests on Heisenberg's intermediary principle of complementarity from which derives in turn Bohr's principle of complementarity. The latter applies to an essential characteristic of the way physical systems are described in quantum mechanics which prior to its discovery could only be regarded as paradoxical or contradictory.
A case in point is the behavior of light and electrons. The more precise the information about such behavior became the more paradoxical became the problem of its assimilation into a coherent picture of the atomic world. Bohr's principle of complementarity asserts that light and electrons will have wave and particle properties as complementary aspects of a single reality. This paradox, which seems to be inherent in the very structure of matter, cannot be resolved by further scientific work but must be looked upon as reflecting an essential characteristic of reality, associated with the uncertainty principle, as a result of which physical systems present themselves to our observation in complementary aspects.
Let us now transpose this scientific discovery of the principle of complementarity to historical reality. Indeed Niels Bohr himself thought that the problem of complementarity went beyond the situation in atomic physics and was a fundamental characteristic of the human mind in search of comprehension. One of his favorite maxims was that "there are two types of truths: trivial truths whose opposites are plainly absurd, and profound truths which can be recognized by the fact that the opposite is also a profound truth." It was part of the human condition to seek to embrace profound truths, such as the opposing demands of justice and love.
Bohr's suggestion is obvious: the apprehension of reality is possible only in complementary terms. That this is still not fully accepted is due to the pervasive influence of the classical Newtonian mechanics as a model for ultimate achievement in scientific explanations. Nevertheless it is beginning to be recognized in both psychology and biology that, despite Descartes' cogito ergo sum, Man's body is as much a product of his mind, as his mind is a product of his body thus rendering moot the question of whether or not Man is essentially mind or body. The dichotomy history/geo-politics is another example.
The Vichian paradigm apprehends reality in terms of both/and. For Vico Man is both a creature and a creator of history. From a formal rational standpoint this appears as a logical paradox, yet both opposites are profound complementary truths which can be distinguished but not separated. The solution to such a paradox lies in a reorientation of our thinking about the relationship between human knowledge and understanding, that is to say, the way the human mind operates in search of comprehension, on one hand, and the reality which we seek to know on the other.
Having made this reorientation we will understand how in a Vichian sense it is possible that in the very nature of things the reality light can present itself to our apprehension as both wave and particle; or for that matter, how the reality Man can be both mind and body, both creature and creator of history. The corollary to this seeming paradox is the paradox of human decisions which presents itself to our apprehension as both freedom and providence in complementary relationship, which leads to the seeming contradiction of immanence and transcendence in Vico's concept of providence. Transcendence/Immanence in such a concept are not mutually exclusive either but are complementary to each other, both poles to be held together in tension, idem for universal/particular.
What I have always found intriguing in Vico is the fact that he did not call his magnum opus a new humanism but a new science. Like Croce later on, he accepts science as a useful pragmatic tool but at the same time he does not reject humanistic modes of thought, hence his proposal of a "new science." His is a science which does not resort to reductionism: reducing man to a mere cog in a gigantic impersonal machine called the universe.
I'd like to suggest that this "new science" was at the time at least 300 years ahead of the modes of thinking of the current assorted Heideggerians, Derridarian deconstructionists, existentialists, nihilists, Straussians, real-politik historians in love with Machiavelli's approach to history, all battling each other and sure that only they have the key to reality. Croce certainly had to deal with some of them, especially the positivists, to even begin to enunciate and disseminate his philosophy of aesthetics in an attempt to find a dialectical middle ground between the two extremes of deconstructionism and Straussianism.
Had Vico been accorded a more attentive and respectful reading refraining from subsuming him too readily under other philosophies, there would not be such typically modern conundrums to resolve today. Three modern eminent philosophers who fully understood the implications of Vico's thought and the implications of its disregard in modern historiography were Croce, who wrote a whole book on Vico to explain his thought, Cassirer, known for his symbolic philosophy, and Gadamer (known for his philosophy of hermeneutics, also embraced by his disciple Gianni Vattimo). Others unfortunately continue to ignore Vico's, or perhaps do not know him at all. That is too bad because Vico arguably is the greatest philosopher of history that Italy has given to the world. Alas, that kind of neglect 's result has been that they have unknowingly ended-up re-inventing the wheel on the meaning of history in the modern world.
To Achieve the SDGs We Must Eliminate Violence Against Women and Girls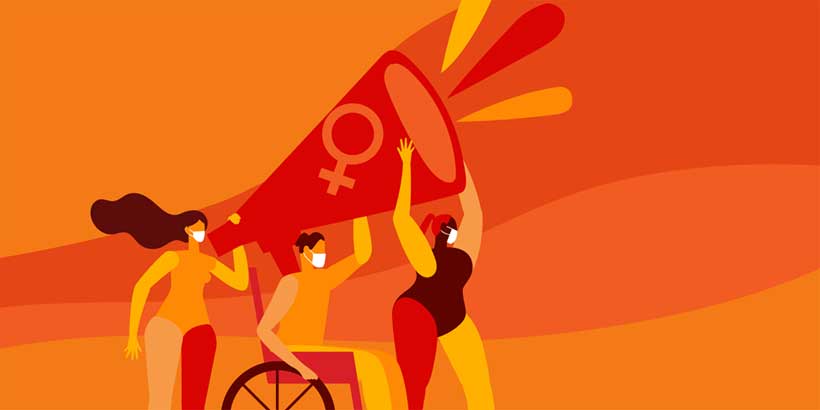 During the 16 Days of Activism against Gender-Based Violence from the 25th of November to the 10th of December, the Ban Ki-moon Centre for Global Citizens contributes to the Orange the World Campaign globally and in Austria, calling for the elimination of violence against women and girls.
Five years ago, in 2015, the member states of the United Nations (UN) agreed on 17 global goals to achieve a better and more sustainable future for all. Since then, these Sustainable Development Goals (SDGs) have evolved into a guiding roadmap for finding long term solutions to global challenges. "Leaving No One Behind" has become the key message of this agenda, as the global community emphasised that the SDGs can only be achieved if peace and prosperity holds true for everyone.
Women make up half of the world's population, but they still struggle to even exercise their fundamental human rights. A staggering one in three women experiences physical or sexual violence in their lifetime. Violence against women and girls is, thus, one of the most pervasive human rights violations and perhaps the most obvious manifestation of the deeply rooted imbalances in power in our societies. How will we ever reach the SDGs if such inequalities still exist?
In 2008, the UN, under the leadership of its 8th Secretary-General Ban Ki-moon, pushed for a multi-year effort aimed at preventing and eliminating violence against women and girls around the world, called UNiTE to End Violence against Women. The campaign called on governments, civil society, women's organizations, young people, the private sector, the media and the entire UN system to join forces in addressing the global pandemic of violence against women and girls.Ithas, for example, worked to adopt and enforce national laws to address and punish all forms of violence against women and girls, in line with international human rights standards.
In 2015 UN Women became the agency entrusted to lead the UN's efforts to advocate the elimination of violence against women and girls. To strengthen UNiTE, UN Women announced the "Orange the World" campaign, to take place annually during the period between the 25th of November, the International Day for the Elimination of Violence against Women, and the 10th of December, Human Rights Day. During these16 Days of Activism Against Gender-Based Violence, the world's most prominent monuments and buildings are illuminated in orange, representing a future free from violence against women and girls.
Hosting the United Nations and located in the heart of Europe, Austria plays a key role in boosting the campaign on a local and international level. UN Women Austria, Soroptimist International Austria, HeForShe Austria and the Ban Ki-moon Centre are working in close partnership on the Austrian contribution to Orange the World. In 2019, the partners counted over 130 Austrian buildings in monuments illuminated in orange during the 16 Days of Activism. In 2020, the aim is to surpass this number and to shed light on current challenges regarding gender-based violence with the support of the Austrian actress Ursula Strauss as the campaign's spokesperson.
2020 has been rattled by the Covid-19 pandemic and emerging data has shown that the lock-down measures around the world were accompanied by a spike in reported domestic violence cases. This alarming development demonstrates that action must be taken to prevent the aggravation and contribute to the elimination of what UN Women has named 'The Shadow Pandemic'.[1]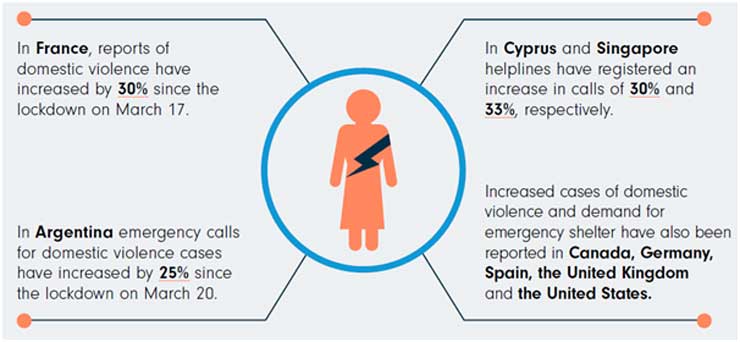 Image Reference: https://www.unwomen.org
To spread the message of the campaign to a wider audience and discuss the issues of the Shadow Pandemic with high-level actors, two online events will take place during the Orange the World timeframe.
At a virtual high-level roundtable on November 26thtitled "Tackling the Shadow Pandemic –Violence Against Women During COVID-19 Times", Executive Director of UN Women Phumzile Mlambo-Ngcuka, former Prime Minister of New Zealand Helen Clark, Regional Director of UN Women Asia and Pacific Mohammad Naciri, CEO of Avon Angela Cretu, and women's rights activist Trisha Shetty will discuss what steps can be taken to address the spike in violence against women during COVID-19. The event will be hosted by the Co-chairs of the Ban Ki-moon Centre, 8th UN Secretary-General Ban Ki-moon and 11th President of Austria Heinz Fischer.
On December 1st,the United Nations Office on Drugs and Crime (UNODC) and the Ban Ki-moon Centre will host a Virtual Expo called "Education, Empowerment, and Effective Policies: Innovative Initiatives Preventing Gender-Based Violence". As part of UNODC's Education for Justice Global Dialogue Series, changemakers from around the world will come together and present how they take action to prevent violence against women and girls.
To make the world a safer and better place for all, we must all do our part to eliminate violence against women and girls in all its forms. We encourage you to get active in the Orange the World campaign by hosting an event, sharing its messages, and becoming part of this global movement!
About the Ban Ki-moon Centre:
In 2018, Ban Ki-moon and Heinz Fischer founded the Ban Ki-moon Centre for Global Citizens (BKMC), to empower women and youth to become global citizens within the framework of the SDGs. Acknowledging that gender-based violence restricts, if not prevents individuals to be a part of and contribute to the 2030 Agenda, the BKMC, based in Vienna, Austria, also advocates for the elimination of violence against women and girls. The Ban Ki-moon Centre has been an active contributor to the Orange the World Campaign in Austria since 2018.
Reach out and learn more at www.bankimooncentre.org
---
[1]https://www.unwomen.org/-/media/headquarters/attachments/sections/library/publications/2020/issue-brief-covid-19-and-ending-violence-against-women-and-girls-en.pdf?la=en&vs=5006
Gender equality agenda of SDGs and Feminist Mobilization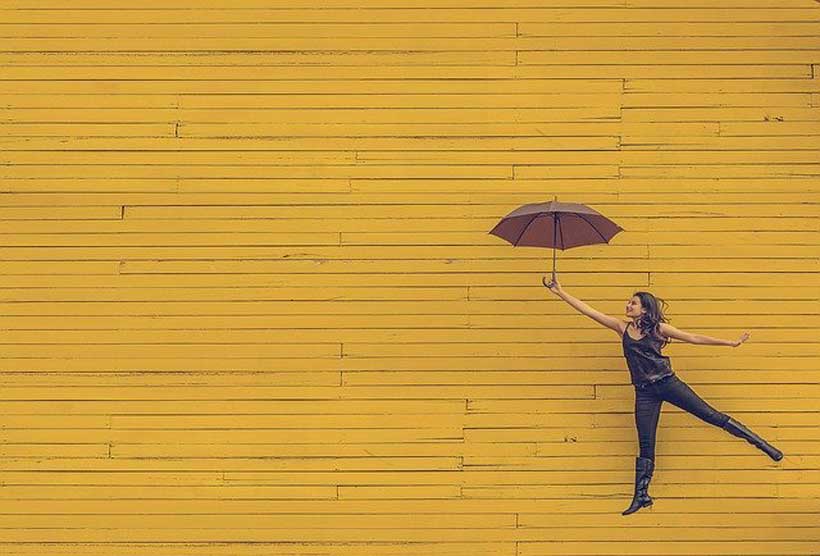 The revolutionary result of a two-year long process of intergovernmental debate and deliberation was a new set of Sustainable Development Goals (SDGs) that was formally declared in a UN summit from 25th to 27th September 2015. Also known as the Global Goals, the 17 Sustainable Development Goals set by the United Nations General Assembly aim to push highly relevant agendas to be addressed by the year 2030. Amidst the targets set that facilitate basic human existence, such as no poverty, zero hunger, good health and well-being, quality education, there is the equally important strong Goal 5 that need special focus. The increasing wave of feminism and feminism-educated individuals created on bringing to fruition the agenda of Sustainable Development Goal 5: Gender Equality.
Goal 5 holds world governments accountable to their role in putting an end to gender inequality. According to the UNDP's official manifesto, it proposes to stamp out discrimination and gender-based violence; eliminate child marriage, educate women on their sexual and reproductive health and their reproductive rights, ensure that they have adequate access to PHCs for sexual health check-ups; work on making education and the workforce and equal-opportunity platform for men and women; expand economic opportunities for women and girls; and finally, attempt to reduce the unfair conditions of unpaid work on women. As compared to the earlier designed MDGs that focused minimally on gender roles, these edicts represent a paradigm shift in the thinking of policy makers.
When we talk of feminist mobilization, we often start with a bleak picture that progressively improves. Women with radical opinions are ignored or dismissed as being inexperienced. Out of the many roadblocks faced by feminist groups, a primary one is a general feeling of not being heard. This ranges anywhere from a despondent acceptance to abject frustration. Moreover, this does not exist only in the context of men. Smaller feminist movements are often drowned by larger, more populist feminist agendas. Younger women who are developing their philosophy on feminism tend to choose offbeat paths as they aggressively reject traditional governmental structures. In a large number of instances, there is enough initiative but a dearth of resources.
Since the 1990s, there have been the advent of a number of structures that are, at their core, against the idea of an independent woman, who sees herself as equal to a man in every way. A few of these include; an unstable global economy that is also wrestling with economic inequality among nations; a completely disregarded worldview on climate change and global warming that pays no heed to an increasingly large number of climate refugees, out of whom women and children survive the least; an increasing number of non-liberal governments and organizations in both high and low income countries where women are discriminated against and seen as second-class citizens; a large mass of migrant displaced populations that keep exponentially increasing due to new clashes daily; and a regression of popular opinion into what seems like medieval times, with no respect for integrity, bodily autonomy, and sexual and reproductive rights, as well as basic human rights to refugees and migrants in receiving countries. Not to mention, the gamut of telecommunications in the present times coupled with the massive volume of information exchange have pushed us as a people into a world where social media is regarded as the gospel truth, and the messages sent via these platforms are used to spread ideas of hatred, inequality, false perceptions and discrimination.
These increasing societal challenges, go hand in hand with deeply unsettling evidence on the widespread inequalities and gender crimes that seem almost entrenched in the fabric of our existence. The Global Gender Gap Index is a system of ranking a total of 144 countries according to their education, economic opportunities, health delivery systems, and political participation. The most recent version of this index was published in 2017 by the World Economic Forum, whose findings show that some parameters of the gap may have worsened in recent years instead of getting better. In terms of estimating earned income in USD, the gap increased considerably after the financial global meltdown in 2008. The index has made an estimate that going forward from 2017, it will take 217 years to completely abolish this gap only in the workplace, and over 100 years to close this gap overall. It seems that only the health and education sectors are somewhat progressing when it comes to achieving some kind of equality, but the same equality in the economic and political sectors between women and men seem to be but a distant dream – they are exponentially increasing each year.
However, there has been renewed interest from funding sources and policy makers on 'investing in women and girls' and combined with this strong push from the UN, has made some significant headway.
In The Context of India
As with feminist mobilization, one tends to take on a slightly defeatist attitude when talking of India's role in global feminism. However, by no means can it be said that India as a country has not been making strides.In 20 years (1994-2014), India has lifted nearly 144 million people out of abject poverty under various government schemes, including the largest employment scheme in the world, the MNREGA, almost half of whose members are women.
In a historic 2016 legislation the law promised 26 weeks of paid maternity leave, to ensure that women do not quit the workforce after planning a family. A renewed push towards gender equality in education is seen by the advent of programs such as the Sarva Siksha Abhiyaan and the Right to Education Act, 2009, which have been instrumental in helping to exponentially increase the gross enrolment rate for girls at the primary school level. Further, there have been similarly encouraging statistics recorded at the secondary school level – the rate of enrolment for girls has increased from 55.5% in 2008 to 78.9% in 2014-15 and at the higher secondary school level it has gone up from 31.6% in 2008 to 53.8% in 2014-15.
While these findings are highly significant, it points to the gamut of work that is still to be done. While India seems to progress in the right direction in terms of policy, it tends to lag behind in understanding the cultural applications at the grass-roots level. According to a study conducted by the Oxfam Organization, there appear to be deep stigmas attached to women working in agriculture. There is also a statistic that might seriously impact India's feminist movement – that highly educated women tend to leave the workforce to make 'respectable' marriages to higher caste and higher income households.
This points to a shocking number, that being that the contribution of women all over the world to the global GDP is 35%, but Indian women represent less than half of that at 17%. Based on the rankings released by the Labour Force Participation,India comes in at a rank of lowly 120 out of a total of 131 countries, even though 42% of Indian women graduate by education.
Between the years of 2005 and 2012, the Indian workforce was severely depleted by almost20 million women, due to various reasons. This staggering figure is almost equal to the collective population of Sri Lanka. Every one of these women who chose to discontinue their professional aspirations should be regarded as a lost opportunity for their families and for their country, but most importantly, for themselves. The Indian feminist movement that has paved the way for these discussions to take place in the context of the Sustainable Development Goals, has played an important first step in reaching a state of equal respect and opportunity by 2030.
According to policy makers at the ECOSOC Youth Forum held at the UN Headquarters in New York, Mr Ravi Karkara (Senior Adviser to the Assistant Secretary General, UN Women) and Mr Rohith Porhukuchi, the young feminist movement has been indispensable in cementing the SDG agenda. Further, they recommend a greater number of educated women taking up the mantle at advocacy campaigns related to the equality and women empowerment sectors. For example, the UNiTE campaign is creating a large impact through its global, regional and multinational advocacy initiatives and is actively working to mobilize individuals and communities to its cause. This campaign supports the efforts of women's initiatives and organizations dedicated to their upliftment, but actively engage in work with men – to sensitize and educate them to their cause – along with celebrities, artists, sportspeople, media, corporates and a whole host of others.
The UN Women's "Planet 50-50 by 2030: Step It Up for Gender Equality" campaign, again holds world governments accountable to make national public commitments to uplift women and eliminate the challenges that prevent them from reaching their full potential. The HeForShe and MAN UP campaigns also take a stand on gender equality and women's rights.
Conclusion
During the ongoing process of deciding the SDG agenda, it was common knowledge that key economic issues such as financing, investments, trade, tax laws and unlawful transactions, while extremely important, grossly outstripped and took precedence over issues of feminist advocacy. This problem was further complicated by the decrease in the authority of the UN, and the rise of ultra-conservatism in many powerful nations across the globe as a result of rapidly spreading religious fanaticism and evangelism.
In spite of these issues, the global and Indian feminist movements have been extremely organized and have used their resources effectively to bring about small facets of change, using techniques learned from the time of the 1990s conferences and their 5-yearly regional and global reviews. According to the paper Gender Equality and Women's Empowerment: Feminist Mobilization for the SDGs, by Gita Sen, some of these almost ground-breaking reforms include:
Recognizing in the initial stages that there is value in being awarded an official status as part of the Major Groups and utilizing the Women's Major Group as a platform to voice feminist issues, especially bas civil society is moving more into a zone of closed spaces.
Utilizing bodies such as WWG in order to involve concerned persons in critical aspects of campaigning, such as financing and media engagement.
Actively seeking out other bodies with similar interests and agendas and networking with them in order to reach shared goals.
Being able to coordinate with and mobilize these bodies peacefully with effective and quick conflict resolution when required
Making it a point to never compromise on technical support, language and expertise on processes, so that they can come across as trustworthy and strong in their dealings with official negotiators.
As an extension to the above, further honing the negotiation abilities of young budding feminists.
Feminist advocacy platforms need to be constantly discussed and negotiated periodically. Feminists need to forge valuable partnerships with select organizations and perhaps even corporates that are sympathetic to the feminist cause, but also are able to effectively bring about long-term changes in areas such as finance, education, trade, investment and climate change among others. The annual Spotlight Report on Sustainable Development is the result of a feminist group working with tandem with such an organization (www.2030spotlight.org). The first report was unveiled during the UN High Level Political Forum in July 2016 and was received well among both UN member states and civil societies, being the first major media published which was critical of ongoing responses to feminist needs.
The ability of feminist organizations to defend their vision will need a clear manifesto, exceptional analytical skills, better communication and organizational strategies, and the ability to form collaborations where the youth plays a strong role.
In totality, this work makes the claim that is that the size of the environment affected is directly proportional to the strength, organization and nature of facilities involved in bringing about a significant social mobilization.
REFERENCES:
1. Gita Sen. Gender Equality and Women's Empowerment: Feminist Mobilization for the SGDs. Global Policy Volume Jan (2010); 10(1)
2. United Nations Development Programme
3. UN Women
4. Mary Hawkesworth. Policy studies within a feminist frame. Policy Sciences Jun (1994); 27(2-3), pp. 97-118.
5. Paola Cagna, Nitya Rao. Feminist Mobilization, Claims Making and Policy Change: An Introduction. Wiley Online Library. doi
6. Eric Swank, Breanne Fahs. Understanding Feminist Activism among Women: Resources, Consciousness, and Social Networks. Socius. doi
7. jacobinmag
Why is the International Community silent on caste-based violence in India?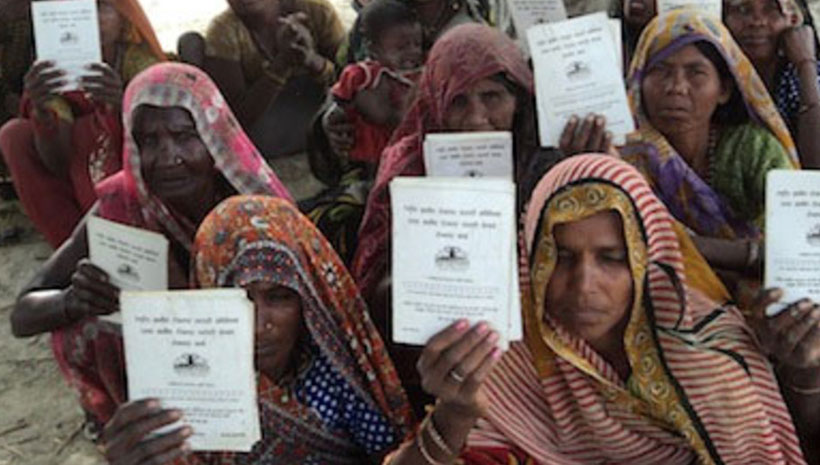 "Silence is Golden" is what I learned in my school but it's not a coherent decision to consciously opt for silence when every new day 8-12 Dalit women (ladies belonging to the 'untouchable' caste) are raped in India. To stay apolitical on this contemporary issue is a matter of vociferous ignorance and 'privilege of elitism'. The predicament does not stop here. The Dalit community, even in today's century, continues to experience exploitation and discrimination in different forms, despite of the fact that the architect of Indian Constitution (Dr B R Ambedkar) was a Dalit. It's assumed by the toadies of the ruling party that 'casteism does not exist', but little do they know that cowbelt states (Madhya Pradesh: 53%, Himachal Pradesh: 50%, Chhattisgarh: 48%, Rajasthan and Bihar: 47%, Uttar Pradesh: 43%, Uttarakhand: 40%) often practice untouchability or casteism willfully than other regional states in India. Majority of the caste-apologists here are Hindus, Sikhs and Jains. These findings come from a report (2011–12) by NCAER which conducted 'India Human Development Survey (IHDS-2)' across 42,000 households.
The buck does not stop in India alone. Wherever a Hindu travels, casteism inherently travels with his soul. A survey (2016) conducted by Equality Labs figured out that around 1,500 people of South Asian origin in the United States confirmed that Dalits often face various types of caste discrimination in South Asian American institutions. This discrimination ranges from derogatory jokes and slurs to physical violence and sexual assault. In the survey, around 26% of Dalit respondents said they had faced physical violence because of their caste while 20% reported discrimination at their work places. When it came to religion, 40% were made to feel unwelcome at their places of worship, the report said. And, 40% of Dalits said they had been rejected as romantic partners because of their caste. In all, 60% of Dalits reported that they had experienced caste-based derogatory jokes and comments.
Casteism is a social structure founded on the tenets of Brahminical hierarchy that determines the caste of a person based on birth and colour. On Wikipedia, it's defined as "a form of social stratification characterized by endogamy, hereditary transmission of a style of life which often includes an occupation, ritual status in a hierarchy, and customary social interaction and exclusion based on cultural notions of purity and pollution.Its paradigmatic ethnographic example is the division of India's Hindu society into rigid social groups, with roots in India's ancient history and persisting to the present time." It does not just openly exist in the rural areas of India, but it is also existing in meso and micro forms (even in urban areas) too. From separate utensils to casteist slurs, from arranged marriage systems to ghettos, casteism is horrendously and vociferously practiced. In fact, urban cities are known to be the 'path of development and prosperity' but unfortunately the very privileged ones residing in the non-rural spheres (not just on the realm of facebook and twitter alone) often condemn and scorn affirmative actions, inter-caste marriages (6% as per the 2011 census report, against the total population), compartmentalization and social equity, etc. A recent series 'Indian Matchmaking' on Netflix also tells how educated Indians consider caste to be an important parameter before tying the knot. To add to this woe, the Lok Foundation-Oxford University survey(2018) administered by the Centre for Monitoring Indian Economy (CMIE) ratiocinated that maintaining caste-based endogamy still remains an important feature of marriage in India. Interestingly, the report also found that lower caste communities slightly practise more inter-caste marriages or exogamy than the upper caste.
What astonishes me is why the international community, other than few UN reports on HR or some renowned NGOs, is unable to collectively call-out the issue? The epoch in India is presently infected with Hindutva nationalism and it continues to 'otherises' the minorities, including sexual minorities. Rape culture is something India conserves, excuses, and ignores when crimes are committed against women. It's the system and the society that has vociferously failed to emancipate and free the Dalit community from a web of oppression. More than ever, it is brutally important to make people aware that casteism, not just caste alone, remains a bitter reality today that stimulates bigotry and sexual exploitation of vulnerable communities. Discussions around abolishing the caste system have been long ongoing. One seminal text is 'Annihilation of Caste' by Dr Babasaheb Ambedkar, written in 1936. Ambedkar was part of Jat-Pat Todak Mandal (Society For The Abolition Of Caste System), an anti-caste platform that challenged conventional societal norms and orthodoxy of Hindu Society. There is a dire need to think out of the box in abolishing casteism and freeing people from the age-old matrix of slavery. The Annihilation of Caste was a radical work for its time, and it continues to be, although it is not introduced in the exercises of parenting and schooling. The book's theme revolves around the effect of casteism (as it matters for 'untouchables' like Ambedkar himself). The caste system is a conventional, misogynistic, and a very rigid social order that discriminates and exploits people, except the upper-caste (Brahmins), on the basis of birth, color, gender, identity, and community. It is proven that casteism lynches the very scope of social mobility, cultural emancipation, and freedom of individuality.Ambedkar sought to comprehend and thrust the inequality of casteism into the Hindu consciousness, to divulge social and economic inequality. This question or the social question of political reform is coupled with economic reform, thinking through the characteristics of 'Indian' society, but from the perspectives of Dalits. For Ambedkar, it is casteism that prevents a human being from practicing humanity with other humans and nevertheless deprives 'segmented' individuals in the hierarchy of caste from experiencing empathy and fraternity.
In 2016, a report on caste-based discrimination by the United Nations Human Right Council's special rapporteur for minority issues Rita Izsák-Ndiaye irked the present Indian government. It was expected that the government would turn schizophrenic against the report. Her report quoted India's National Crime Records Bureau data highlighting that there has been an increase in reported crimes against the Dalits by 19% in 2014 compared to the previous year. It mentions that despite prohibition through legislation, the state has institutionalised the practice with "local governments and municipalities employing manual scavengers". Further, the SR's report notes that casteism directly affects the health of the discriminated, citing an Indian study which "demonstrated stark disparities between Dalit and non-Dalit women in terms of life expectancy and access to prenatal and postnatal care".
Buddha aka Siddhartha Gautama himself condemned and scorned the practices of casteism and untouchability in his discourses. He welcomed Hindu untouchables like Prakriti, Suneet, Uppali, etc in his sangha (community). The scripture 'Majjhima Nikaya' records it. Thus, it is a logical error to blame the introduction of casteism on Britishers alone, as assumed in today's India, when casteism has been the core practice since ages. At the same time, currently, not just the academic textbooks of History, international communities too have ignored divulging India on circumventing caste-based massacres: Kilvenmani massacre (1968), Karamchedu massacre (1985), Dalelchak-Bhagora massacre (1987), Tsundurmasscare (1991), Bara massacre (1991), Bathani Tola massacre (1996), Melavalavu massacre (1996), Laxmanpur Bathe massacre (1997), Senari massacre (1999), Kambalapalli massacre (2000), Khairlanji massacre (2006), Mirchpur massacre (2011), Dharmapuri massacre (2012), Saharanpur violence (2017) and other individual cases that unfortunately experienced bigotry, rape and lynching. All these massacres stem from the cultural philosophy of casteism. There have been many cases of Dalits killed, beaten and abused for riding a horse, flaunting moustache, eating in front of upper caste, sitting on a chair, etc. It's high time for the international community to call-out the culture of casteism that is practised in India and enshrine accountability over human rights violations on the global level too.