Vico's Historicism and Modern Positivism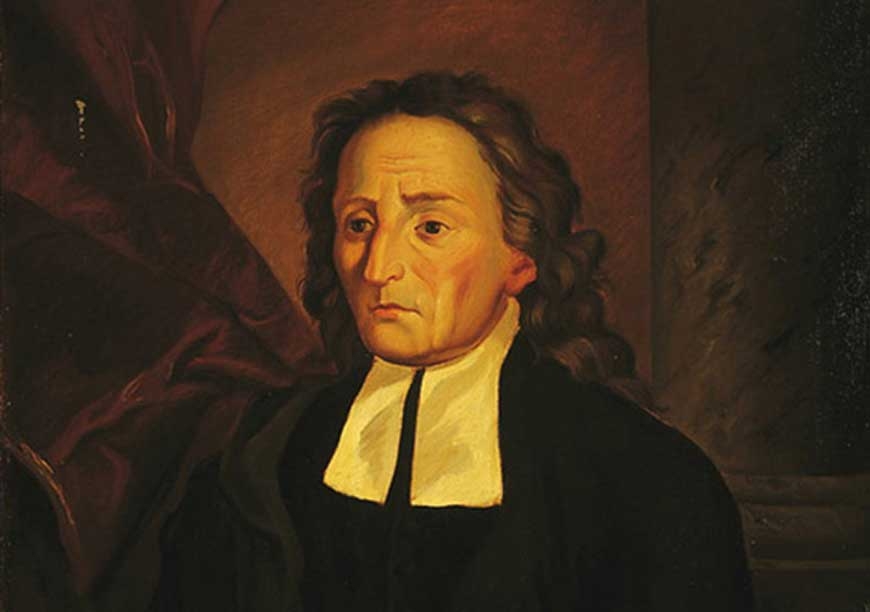 "The concrete without the universal becomes trivial. The universal without the concrete becomes irrelevant"—Alfred N. Whitehead
Mathematics would certainly have not come into existence if one had known from the beginning that there was in nature no exactly straight line, no actual circle, no absolute magnitude.- Friedrich Nietzsche
In the land that gave us Vico and Croce, two fathers of the historicist approach to reality, one still hears today, as we speak, rather peculiar distinctions between the historical and the geo-political. They are presented as crucial distinctions.
The former, it is argued, is concerned with the past, history as a guide, and the latter is concerned with the future, how to bring about desired political results in the present from the past lessons of history. This approach either ignores or loses sight of the veritable revolution that Vico's philosophy of history represents for any modern political analysis.
After 300 years of Vico scholarship and commentaries on his New Science (1725), it can be safely asserted that Vico did not think of history as a mere exemplary teacher from which to learn the wisdom of the past (although it does that too), or as a political tool, as a Machiavelli certainly did in his geo-political considerations on how to grab and hold on to power (see his The Prince).
The fact is that if one gets history wrong, such as the provenience of all Italians from the Romans (a myth accepted and propagated later by none other than Mussolini), one ends up with a disastrous geo-political analysis. Guicciardini got it more on target when he duly noted that to compare the present Italians to the ancient Romans is like comparing a donkey to a noble horse. The Italians were and are quite different, in some way superior to the Romans when it comes to the field of artistic achievements.
And this is not to speak of the disaster that may occur if one begins with the wrong ethical political premise, such as "the end justifies any means." That's how a Holocaust was justified and executed in the 20th century, just to mention one such nefarious disaster.
Within Vico's historicism, on the other hand, verum/factum, life/thought, form/content, subjective/objective are distinguishable but not separable. They are complementary to each other. Vico was acutely aware that to treat real concrete moments of Man's history as mere moments of something higher is not to take them very seriously. Indeed, this was Hegel's subsequent flaw: By absorbing the concrete historical situation into a higher theoretical scheme, he in effect distorted the reality of their contingency. It is a dangerous thing to separate theory form praxis as some modern philosophers have indeed done thus never regretting some of their more misguided practical actions. Somehow they felt that their theories absolved them of their unwise praxis.
Beginning with Kierkegaard, the existentialists also pointed out that by viewing contingent situations as "moments" of something else is to have them cease being themselves. This is also the flaw of modern scientists and logical positivists who consider the mytho-poetic mentality of primitive man as a mere "moment" of a superior reflexive-rational-scientific mentality. In so doing they lose sight of mytho-poetic mentality itself.
Vico's insight is that there is more than one pole to an historical event. One can claim that there is a providential pole, a higher scheme, a telos, and yet insist that the nearest I can come to understanding this providential reality is by careful attention to the concrete circumstances of the past or present. Which is to say that in Vico's thought the particular and the universal are also complementary poles.
Vico's problematic consisted in reconciling the concrete events of history with the universal and providential when the universal happens to be a concatenation of concrete instances exhibiting a providential design. He clearly saw the Hegelian pitfall: to know things one must see them in relation, but if I stress the relation more than the thing itself I will end up trivializing it and losing sight of its uniqueness. He perceived that to undermine either pole of reality (i.e., pole n. 1: the unique concrete particular event; pole n. 2: the relationships of such an event) is to repeat what he termed "the conceit of scholars" (read university professors and pundits) and thereby lose contact with reality. Vico had great respect for both poles and was unwilling to abandon either. He did not see them as mutually exclusive and he refused to reduce the phenomena to a mere rational theoretical scheme a la Descartes. He insists that both complementary poles are made manifest in concreto.
What is astonishing nowadays is that science itself has discovered that reality operates on two complementary poles. I am referring to the findings of quantum mechanics, the new physics, so called, as they apply to the nature of light. In his book, Change and Providence, William Pollard points out that quantum mechanics has introduced into physics not merely a different description of the structure of the external world but also a radical modification in the relationship between the real world and our knowledge of the world. This modification patterns the modifications proposed by Vico's historicism making man both creature and creator of history.
In Vico's time, however, the rampant rationalistic Cartesian approach did not permit such a reorientation as described by Pollard in modern times. We know today that quantum mechanics rests on Heisenberg's intermediary principle of complementarity from which derives in turn Bohr's principle of complementarity. The latter applies to an essential characteristic of the way physical systems are described in quantum mechanics which prior to its discovery could only be regarded as paradoxical or contradictory.
A case in point is the behavior of light and electrons. The more precise the information about such behavior became the more paradoxical became the problem of its assimilation into a coherent picture of the atomic world. Bohr's principle of complementarity asserts that light and electrons will have wave and particle properties as complementary aspects of a single reality. This paradox, which seems to be inherent in the very structure of matter, cannot be resolved by further scientific work but must be looked upon as reflecting an essential characteristic of reality, associated with the uncertainty principle, as a result of which physical systems present themselves to our observation in complementary aspects.
Let us now transpose this scientific discovery of the principle of complementarity to historical reality. Indeed Niels Bohr himself thought that the problem of complementarity went beyond the situation in atomic physics and was a fundamental characteristic of the human mind in search of comprehension. One of his favorite maxims was that "there are two types of truths: trivial truths whose opposites are plainly absurd, and profound truths which can be recognized by the fact that the opposite is also a profound truth." It was part of the human condition to seek to embrace profound truths, such as the opposing demands of justice and love.
Bohr's suggestion is obvious: the apprehension of reality is possible only in complementary terms. That this is still not fully accepted is due to the pervasive influence of the classical Newtonian mechanics as a model for ultimate achievement in scientific explanations. Nevertheless it is beginning to be recognized in both psychology and biology that, despite Descartes' cogito ergo sum, Man's body is as much a product of his mind, as his mind is a product of his body thus rendering moot the question of whether or not Man is essentially mind or body. The dichotomy history/geo-politics is another example.
The Vichian paradigm apprehends reality in terms of both/and. For Vico Man is both a creature and a creator of history. From a formal rational standpoint this appears as a logical paradox, yet both opposites are profound complementary truths which can be distinguished but not separated. The solution to such a paradox lies in a reorientation of our thinking about the relationship between human knowledge and understanding, that is to say, the way the human mind operates in search of comprehension, on one hand, and the reality which we seek to know on the other.
Having made this reorientation we will understand how in a Vichian sense it is possible that in the very nature of things the reality light can present itself to our apprehension as both wave and particle; or for that matter, how the reality Man can be both mind and body, both creature and creator of history. The corollary to this seeming paradox is the paradox of human decisions which presents itself to our apprehension as both freedom and providence in complementary relationship, which leads to the seeming contradiction of immanence and transcendence in Vico's concept of providence. Transcendence/Immanence in such a concept are not mutually exclusive either but are complementary to each other, both poles to be held together in tension, idem for universal/particular.
What I have always found intriguing in Vico is the fact that he did not call his magnum opus a new humanism but a new science. Like Croce later on, he accepts science as a useful pragmatic tool but at the same time he does not reject humanistic modes of thought, hence his proposal of a "new science." His is a science which does not resort to reductionism: reducing man to a mere cog in a gigantic impersonal machine called the universe.
I'd like to suggest that this "new science" was at the time at least 300 years ahead of the modes of thinking of the current assorted Heideggerians, Derridarian deconstructionists, existentialists, nihilists, Straussians, real-politik historians in love with Machiavelli's approach to history, all battling each other and sure that only they have the key to reality. Croce certainly had to deal with some of them, especially the positivists, to even begin to enunciate and disseminate his philosophy of aesthetics in an attempt to find a dialectical middle ground between the two extremes of deconstructionism and Straussianism.
Had Vico been accorded a more attentive and respectful reading refraining from subsuming him too readily under other philosophies, there would not be such typically modern conundrums to resolve today. Three modern eminent philosophers who fully understood the implications of Vico's thought and the implications of its disregard in modern historiography were Croce, who wrote a whole book on Vico to explain his thought, Cassirer, known for his symbolic philosophy, and Gadamer (known for his philosophy of hermeneutics, also embraced by his disciple Gianni Vattimo). Others unfortunately continue to ignore Vico's, or perhaps do not know him at all. That is too bad because Vico arguably is the greatest philosopher of history that Italy has given to the world. Alas, that kind of neglect 's result has been that they have unknowingly ended-up re-inventing the wheel on the meaning of history in the modern world.
The 'Beauty Premium' and other forms of stereotyping are real, and they're a workplace problem
People say "seeing is believing", but that's wrong. The truth is, "I will see it when I believe it".
As an academic psychologist I have spent years, and run dozens of experiments, looking at unconscious or implicit bias and its consequences. I consider factors such as looks, ethnicity, age and gender, to see if they influence world-of-work decisions such as hiring, promotion, salary. 
The short answer is that all these factors make a difference, even though they play no real role in the evaluated person's performance. Beliefs guide the facts we see. They shouldn't, it's unfair. But they do. The so-called 'Beauty Premium' is real, as are a host of other biases.
Taking decisions this way is not unnatural.  Evolution has fashioned us to infer, to fill in knowledge gaps. Is that rustle in the grass the wind, or a snake? Assume, infer, and take the conservative decision. That's how we survive.
But using inference or stereotypes to guide staffing decisions is not effective because the right candidate may be overlooked and the 'right-looking' but wrong candidate selected.
The point is we are very quick to size people up – age, sex, appearance, even height. We fill in the blanks and give them a price tag in a stereotypically consistent way. The problem is that once we decide about something we try to justify it because we don't like to admit we were wrong.
One study I know asked people to vote on the basis of photos, as if they showed candidates running for public office. Afterwards, the voters were given information about the 'candidates' (e.g., political preferences, values, etc.) and then asked to vote again. Despite now having relevant information the voters hardly changed their opinions.
I thought this might be due to past experience – perhaps people have a learned stereotype of what a 'Leader' should look like? So I repeated the experiment with small children, too young to have learned bias, showing them pairs of photos and asking who would make the best captain of a boat (a position of responsibility they could understand). I asked some adults to do the same test. The children and the adults chose the same photos. No experiential factor could explain the choices, it had to be nature.
But, perhaps the motivation or education level of the testers played a role? So I did a similar experiment with kids using photos of candidates for elected positions at the Association of Psychological Science (APS). All the voters and candidates were scientific psychologists. But results were the same. When no photo was available in the original ballot material the APS members voted on the basis of publication record (a reasonably good proxy for the knowledge, status, and success of the candidates). However, when there had been photos included in the ballot materials nothing mattered but the face.
Maybe business people would take decisions in a more rational way? So, we asked experimental subjects to look at photos of managers in a large multinational company, and then asked them to judge the mangers for competence and personality. We accounted statistically for everything possible – age, qualifications, and so forth. Those managers who rated higher on looks earned more.
Implicit bias is even worse for women. Factors such as being overweight count against women even more than they do for men. And it's not just appearance. I worked with a Swiss multinational looking at the transcripts of their internal performance evaluations, and statistically controlled for everything possible.  Men had a much higher likelihood of being described in a positive way; for example, "he really knows how to put his foot down" compared to a similar woman, who "really knows how to use her elbows".
Age discrimination was also rife across the board, even though for high-level, cognitively complex jobs there is zero correlation between performance and age. In short, age and being male predicted future job and salary levels.
So women (and anyone else who does not fit role expectations) are walking on eggs. It's a double bind. They must demonstrate exceptional competence to be seen as equal in ability to men, but must also avoid threatening them with competence and apparent lack of warmth, or behaviour that violates social stereotypes.
An experiment run by a professor at Yale University demonstrated the penalty for violating these social norms. One male and one female actor were each asked to record two versions of the same interview, one where they were calm and one showing some anger. Their answers were the same so rationally, the man and woman should have been ranked the same in the same condition. But it turns out that if a man shows anger it is interpreted completely differently. Men can show their "guts." Women are not allowed to show anger because they are supposed to be nice, nurturing and kind. When subjects were asked to rank the two actors, the man was seen as higher status and more competent, and offered 50 per cent higher salary. The woman was seen as out of control.
There are ways to reduce bias in the workplace. The first is to be aware of your own biases. Then you can take steps to eliminate them and so reduce discrimination.
Second is accountability.  Decisions need to be justified, with objective indicators. Be aware that every piece of information can introduce bias. How the call for applications is made – certain words will attract or discourage women. What information applicants are asked for, including photos, can matter. Who does the initial screening, and is it objective or just personal opinion?  Are the screeners different from the interview panel?  Are the same interview questions asked of all candidates and is the information aggregated independently? Are validated psychometric tests used (e.g., the most used test in the business world, the MBTI, is actually useless; it has no predictive validity).
Data is also key, it allows us to track what is happening, reveals unconscious bias and creates awareness.
Finally – men. We are part of the problem but also part of the solution. If we champion the cause we can reduce these biases. This is our problem too, not just a problem for women or minorities. Taking decisions correctly is not only the ethical thing to do, in the long run it is the economical and rational thing to do.
Source: ILO
Rising human trafficking takes on 'horrific dimensions'
A new UN report published on Monday shows that human trafficking is on the rise and taking on "horrific dimensions", with sexual exploitation of victims the main driver. Children now account for 30 per cent of those being trafficked, and far more girls are detected than boys.
The study from the United Nations Office on Drugs and Crime (UNODC, draws on information from 142 countries, examining trafficking trends and patterns. Yury Fedotov, Executive Director of UNODC, said that "human trafficking has taken on horrific dimensions as armed groups and terrorists use it to spread fear and gain victims to offer as incentives to recruit new fighters," citing child soldiers, forced labour and sexual slavery as examples.
While the average numbers of reported victims had fluctuated during the earlier years for which UNODC had collected data, the global trend has shown a steady increase since 2010. Asia and the Americas are the regions which have seen the largest increase in the numbers of victims detected, which may be explained by improved methods of detecting, recording and reporting data on trafficking – or a real increase in the number of victims.
Most victims of trafficking detected outside their region of origin are from East Asia, followed by sub-Saharan Africa: whilst there has been an increase in the number of convictions for trafficking in these regions, the study concluding that large areas of impunity still exist in many Asian and African countries, and conviction rates for trafficking remain very low.
Trafficking for sexual exploitation is the most prevalent form in European countries, whilst in sub-Saharan Africa and the Middle East, forced labour is the main factor driving the illicit trade. Women and girls make up most trafficking victims worldwide: almost three-quarters of them are trafficked for sexual exploitation, and 35 per cent (women and girls) are trafficked for forced labour.
Armed conflict the focus
The main focus of the report is on the impact of armed conflict on trafficking. In conflict zones, where the rule of law is weak, and civilians have little protection from crime, armed groups and criminals may take the opportunity to traffic them. One example given in the study is the phenomenon of girls and young women in refugee camps in the Middle East being "married off" without their consent and subjected to sexual exploitation in neighbouring countries.
Addressing human trafficking is a key part of the UN Sustainable Development Agenda, requiring Member States to monitor progress in tackling the problem, and report the number of victims by sex, age and form of exploitation.
However, significant gaps in knowledge remain, with many countries in sub-Saharan Africa, South Asia and some parts of East Asia still lacking sufficient capacity to record and share data on trafficking in persons. "This report shows that we need to step up technical assistance and strengthen cooperation, to support all countries to protect victims and bring criminals to justice, and achieve the Sustainable Development Goals," said Mr. Fedotov.
Human Trafficking: An ordeal to reckon
Our globe is prey to the multiple ordeals – terrorism, surging poverty, soaring unemployment, global warming, conflicts among the countries, and refugee crisis are the names to few. Every individual is mindful of such calamities. However, amongst most appealing tribulations that our planet is confronting, which is mostly depreciated, or even obscure to many is of human trafficking. In the contemporary world, human trafficking is tantamount to modern slavery. Slavery is forced labor under a threat of brutality that traces its lineage from the era of colonialism and imperialism. Racism, which was the subliminal base of slavery, is still very much active in the present times and strengthens the ethnic perplexity.
Human trafficking usually refers to a process under which individuals are placed or maintained in an exploitative condition for economic upkeep and violation of human rights. Every country in the world is vulnerable to human trafficking. Millions of kids, adult females, and men remain to be trafficked every year in all regions and in many countries of the world. Victims may be trafficked within the country or across a border for various uses. It includes forced and manipulative labor in agricultural fields, farms and private homes; forced marriage; sexual exploitation, and organ dismemberment. Around 40 million people are shackled in the chain of modern slavery worldwide, in which the Asia-Pacific region has almost 56% of trafficked persons. Women and girls are the prime victims of the market for human trafficking. According to 2018 report of Global Slavery Index, the countries which are home to the modern slaves are North Korea with 10% of its population, Eritrea (9.3%), Burundi (4%), Central African Republic (2.2%), Afghanistan (2.2%), Mauritania (2.1%), South Sudan (2%), Pakistan (1.7%), Cambodia (1.7%), and Islamic Republic of Iran (1.6%) respectively. These countries suffer from income inequality, discrimination in class, sects, and entrenched corruption.
So, one's mind must be curious that why this menace has clutched the world with such an immense extent. The answer has multiple driving factors behind it, as human trafficking is a highly lucrative crime and produces $150 billion per year. Human trafficking takes place on many purposes, such as demand for cheap labor including the child or forced labor, demand for sexual exploitation, and demand for organs removal to name few.
The United Nation Office on Drugs and Crime (UNODC) report identifies that the most vulgar strain of human trafficking is sexual exploitation. Sex trafficking prey is maneuvered or forced against its consent to absorb in the sex exploit or to be prostituted for the money. Sex traffickers often use threats, violence, and the promise of love and affection to lure the victims. Such exercises frequently transpire at motels, rest areas, individual halls, street corners, and truck stops. Out of $150 billion, sex trafficking within the prostitution industry yields $99 billion.
Forced or cheap labor occurs in many forms, like the application of coercion or deception or force. The victims are induced to work for mere less or no money as their earnings. Labor traffickers often make hollow commitments of a high-paying job or impressive education or travel possibilities to entice people into awful working conditions. These victims can be found in manufacturing plants, farms, brick kilns, and building sites.
Multiple factors lead to human trafficking and vary from country to country according to the conditions and affairs of the state. Though, on common ground; privation of human rights, poverty, disequilibrium in social and economic affairs, political upheaval, natural disasters, and, civil unrest attribute to human trafficking. Wars, conflicts between countries, civil strife commence displacements of masses making children orphans and leaving them susceptible to human trafficking. Most of the times, parents contribute to human trafficking too. On the score of impending poverty, parents merchandise their children with this notion that their children might access the bright future.
The menace of human trafficking accommodates devastating repercussions economically and socially. On societal fronts, it undermines family ties and child neglect, and the victims who manage to escape from the trafficking often plague stigmatization. From the economic aspect, the countries which are reeling under the vicious cycle of human trafficking they lose the human resource. According to the US Department of State, child labor negatively influences their future productivity which would otherwise be put into good use.
Human trafficking affects not only the social and economic specters but also affects the health of individuals which undergo it. Adult females and children trafficked for the intentions of Sexual exploitation are at the risk of HIV/AIDS; with this when they are exposed to violence and barbarism, they sustain severe injuries which impede their mental and physical development.
To curb human trafficking the UN and the world countries have taken multiple steps. The Global Action to Prevent and Address Trafficking in Persons (GLO.ACT) and the smuggling of migrants is a four-year (2015-2019) joint initiative by the European Union (EU) and the United Nations Office on Drugs and Crime (UNODC). It is implemented with a conglomeration of the International Organization for Migration (IOM) and the United Nations Children's Fund (UNICEF). The UNICEF accepts donations and provides training manuals on the subject of human trafficking.
Along with it, there are several functioning organizations worldwide that help citizens fight against human trafficking. However, despite the active roles of numerous organization of the world, the menace of human trafficking persists. To eradicate this menace, individuals and their government must cooperate with each other, so that future generations can be saved.