White House eager to save Middle East peace process
[yt_dropcap type="square" font="" size="14″ color="#000″ background="#fff" ] O [/yt_dropcap]bviously, Israel has tasted its first ever bitter pill from UNSC when it voted on December 23 to end the illegally built settlements, meant to oust the Palestinians and confiscate their lands. With the vote, time is indeed running out for Israeli regime to mend ways and try to become a normal nation by allowing the much delayed Palestine state to come into being. Israel needs to shed provocative terror schemes targeting Palestine and other Arab nations, and eventually become a democracy.
The US' shocking and momentous abstention during a vote at the UN Security Council on Friday enabled the adoption of the first UN resolution 2334 on the December 23 since 1979 to condemn Israel over its settlement policy by a 14-0 vote. Israel has accused the Obama government of playing a part in formulating and pushing through the landmark measure.
Barack Obama and Binyamin Netanyahu have played out their games but ultimately the former has the final say. Both have, since 2009, contributed to a chronic deterioration in US-Israel relations and the wider Middle East meltdown and Israel's usual stubbornness has let to USA refusing to use its veto to shield their crimes this time. The process of polarization and mutual alienation culminated last Friday with Obama's active connivance in the passing of a landmark UN Security Council resolution. The resolution condemned all Israeli settlements in occupied Palestinian territory as a flagrant violation of international law that imperiled a future two-state peace.
US-Israeli relations have reached their lowest point in decades. The government of the Israeli and PM Benjamin Netanyahu has accused Washington of conspiring against it when the UN Security Council vote on Friday the 23rd December demanded an end to settlement building in the West Bank.
USA pushes ahead with the resolution vote
The landmark vote came despite intense lobbying efforts by Israel and calls from US President-elect Donald Trump to block the text. Unhappy with Obama, Netanyahu is believed to be attempting to "recruit" to the incoming Trump team but the brakes on an attempted bid by the outgoing government to have the Security Council approve principles for a Palestinian state.. "They are spitting at us," Netanyahu told colleagues, according to Channel 2. "We will respond forcefully."
Netanyahu rejected the UNSC resolution as a "shameful blow against Israel," repeated the Israeli claim that Obama and Secretary of State John Kerry were behind the resolution. Netanyahu told the media that Israel has "ironclad information" of the US government's involvement in the resolution and even Trump is behind it. .
Clearly, America is struggling to reset its Israeli policy which has hitherto been decided by Israeli government. Possibly encouraged by President elect Trumps' assertion for a new approach to resolve the Israeli-Palestine conflict and achieve two state solution by establishing the much delayed Palestine state to exist side by side with Israel as a legal entity, President Obama, by asking the US ambassador to UNSC to abstain from voting, supported the UNSC resolution to end illegal settlements inside Palestine.
Apparently, US Secretary of State John Kerry, following the UNSC vote, is preparing a document which will form the basis for final negotiations between the Israelis and Palestinians to be presented next month before President Barack Obama leaves office on 20th January. John Kerry is laying out a US framework for an Palestinian-Israeli agreement as the Obama government and its international allies scramble to protect what is left of the peace process before Donald Trump takes office. The document will outline the establishment of a future Palestinian state according to the internationally recognized 1967 borders (Arab Peace pan 2002) , with land-swaps leaving approximately 75 to 80 percent of Israeli settlers living in the West Bank under the sovereignty of Israel- a proposition that won't be accepted by the Palestinians. The principles will probably set out requirements for US recognition of Palestine and Israeli recognition of Palestine and Palestinian recognition of Israel as a Jewish State, and Israel's required recognition of a Palestinian state with East Jerusalem as its capital.
The Kerry speech at the state department is expected to restate the Obama government's continued faith in a two-state solution to the chronic impasse. It is a parting shot after eight years in office, during which there has been a dearth of diplomatic progress. It is not expected to lead to any new initiative but rather lay down a marker on a longstanding US and international approach to the region before the US president-elect, whose commitment to such a solution is in doubt, assumes office. "What secretary Kerry will be doing is he will give a speech in which he lays out a comprehensive vision for how we see the conflict being resolved – where we see things in 2016 as we unfortunately conclude our term in office without there being significant progress toward peace, the deputy national security adviser, Ben Rhodes, told Israel's Channel 2 television. On the same day as the Kerry speech, Jerusalem authorities are expected to discuss the issue of more than 600 building permits for settlements in historically Palestinian east Jerusalem and have raised the possibility of issuing about 5,000 more.
The parameters outlined by Kerry are expected to draw international endorsement at a meeting of foreign ministers on 15 January, just five days before Trump moves into the White House. The meeting is supposed to reinforce a strategy of isolating Netanyahu in the hope it will push him towards reviving stalled negotiations with the Palestinians. Netanyahu has said his government will not attend.
Israel responded furiously to the UN Security Council resolution passed on Friday that demanded an end to settlement building, threatening diplomatic reprisals against the countries that voted in favor. Israel feels now fully exposed and isolated internationally. The Israeli government is reportedly fearful that any guidelines agreed in Paris would be turned into another UN resolution before Trump's inauguration, and it has ratcheted up its rhetoric, presenting itself as the victim of an international conspiracy. Meanwhile, Israel's military minister, a prominent illegal settler leader in the government Avigdor Lieberman, portrayed the Paris conference as a new "Dreyfus trial", referring to an outburst of French anti-Semitism more than a century ago, and urged French Jews to move to Israel.
A French official denied there was any intention to pass a new Security Council resolution on the basis of the Paris conference. A foreign ministry spokesperson said the meeting would "give the participants an opportunity to present a comprehensive incentive package to encourage the resumption of negotiations between the Israelis and Palestinians. Only they will be able to conclude a peace deal directly."
In excessive expectation of a more supportive government in Washington next month, Netanyahu has reacted to the diplomatic maneuvering in the last weeks of Obama's term with defiance. Netanyahu has vowed to resist a peace framework imposed on his government, and observers warn that a threatened Israeli backlash in the form of thousands of new settler homes in east Jerusalem, combined with Trump's plan to move the US embassy to the disputed city, could trigger a fresh wave of violence.
Netanyahu claimed to have "ironclad evidence" that the Obama government had plotted behind the scenes to promote the UN resolution. Israel has said it will present evidence against the Obama government to the incoming Trump team and ask Trump to just abide by the mutual understanding in terror operations and help Israel retain all illegal settlements in Palestine.
Egyptian media published a document purporting to be a transcript of a meeting in which Kerry and the US national security adviser, Susan Rice, discussed the UN resolution and US proposals with Palestinian officials, who agreed to give the Kerry framework immediate support.
In order to appease the Jewish community in USA and Israel, Trump criticised Friday's UN resolution, saying it would make it harder to negotiate a peace agreement. He described the UN as "just a club for people to get together, talk and have a good time" but has not dwelt about how the UN as well as US veto has been misused by USA and Israel all these years. Trump's designated ambassador to Israel, his own bankruptcy lawyer David Friedman, has actively supported settlement building.
If the highly emotive issue of Jerusalem's status became the focal point of Israeli-Palestinian friction once more, then the prospects for a serious, significant confrontation are high. Trump knows it.
The US withdrawal from Iraq left a political vacuum in Baghdad that Iran and its Shia allies filled. Then, in partial reaction, came the Sunni jihadists of Islamic State which ensured the US support . The Arab spring revolts of 2011 left Washington nonplussed. In Egypt it fretted over the toppling of Hosni Mubarak and welcomed his eventual replacement by another pro-American military dictator. In Syria, Obama prematurely anticipated the demise of Bashar al-Assad, only to back away when the going got tough, letting in the Russians and the Iranians (again) and squandering US leverage.
The UN resolution could save the government from itself by bringing closer an end to forceful and illegal settlement construction inside Palestine. The passage of the resolution won't result in the immediate dismantling of any West Bank settlements, but the world is beginning to come to the rescue and try to save Palestinians from Israel military and Israel from itself.
What makes this particular resolution important?
Palestinian leaders hope the UN resolution 2334 and the Paris conference will offer some degree of international protection against the encroachment of settlements in the Trump era. The Palestinian president, Mahmoud Abbas, said he hoped the Paris meeting would establish an international mechanism to end Israeli settlement building once for all and start the work on the promised Palestine state.
It is the first decisive and clear condemnation of Israel by the UN Security Council in nearly eight years — almost the entirety of President Barack Obama's terms in office. The vote was cast despite extraordinary Israeli pressure on the current US administration, on the forthcoming administration of Donald Trump and successful pressure on Egyptian President Abdul Fatah Al Sisi.
For the first time in history, the USA neither vetoed the resolution nor threatened to use its veto power; nor did it even seriously lobby among the world powers, big and small, as it often does, to defeat the resolution. In fact, Egypt delayed the vote, which was scheduled a day earlier, so New Zealand, Senegal, Malaysia and Venezuela stepped up and put the resolution to a vote, a day later.
Though the UN resolution remains rather symbolic as long as there are no practical mechanisms to ensure the enforcement of international law, the vote is historic and a major step towards the freedom and independent state.
Not only Israel does not respect the United Nations' will, it is, in fact, already accelerating its settlement activities in the Jerusalem area, in defiance of that will. The Jerusalem Municipality announced that 300 housing units will be built in the illegal settlements of Ramat Shlomo, Ramot and Bit Hanina, while the Security Council members were preparing for the vote on the "legal invalidity" of the Jewish settlements. Obviously for the Palestine, the vote is a major achievement
The UN resolution was, indeed, keen on ensuring that the Palestine state comes into being as part of the two-state illusion is further perpetuated, which is all that the leadership of Mahmoud Abbas needs to continue to push for an unattainable mirage. With all this in mind, there is a lesson, and a valuable one, that must be registered at this moment: without US backing, Israel, with all its might, is quite vulnerable and isolated in the international arena.
The outcome of the vote was quite telling: 14 Security Council members voted yes, while the US abstained, making vote possible. The vote was followed by a rare scene at such meetings: sustained applause, with countries that hardly agree on much agreeing wholeheartedly with the justness of Palestinian aspirations and the rejection of Israeli practices.
The relentless efforts by Israel and the US to intimidate coerce and as usual bribe UN members, so as to sideline the international community from the Israeli-Palestinian conflict, has failed utterly. All it took was a mere US abstention from the vote to expose the still solid international consensus regarding Israel's illegal actions in Palestine.
In an emblematic sign of hope, the vote brings to a close the year 2016, which has been harsh for Palestinians. Thousands of Palestinians, mainly civilians and children, were killed during this year in clashes in Jerusalem, the West Bank and Gaza; hundreds of houses were partly or wholly demolished and damaged; thousands of hectares of land were confiscated by Israel, and countless olive trees cut.
The next year could promise the Palestinians new horizons in their struggle for freedom and sovereignty, depending on humanitarian concerns of the new US administration under Trump though his language is confused to suggest that the US support of Israel will remain steadfast. The appointment of pro-settlement hardliner David Friedman as the new US ambassador to Israel carries with it terrifying prospects. One is not sure if Trump is indeed an insane Zionist like Madam Hillary Clinton has been. Friedman and his ilk have no regard for international law and no respect for US current foreign policy regarding the Israeli occupation and the illegality of the settlements (considered an "obstacle to peace" under various administrations), and is eager to relocate the US embassy from Tel Aviv to Jerusalem.
All of this is quite ominous, and the freshly passed resolution should not advance the illusion that things are changing. Of course things can change only if follow-up actions are forthcoming form UNSC and ICC. Criminals cannot be given choices to change the world, they should only be punished for their crimes against humanity.
Nonetheless, there is hope. The resolution is a further affirmation that the international community is unconditionally on the side of Palestinians and, despite all the failures of the past, still advocates respect for international law. The Boycott, Divestment and Sanctions (BDS) movement is moving from strength to strength, galvanizing civil societies, campuses and trade unions all over the world to take a stance against the Israeli occupation.
In 2009, Netanyahu, newly re-elected, described his "vision" of a historic peace, "of two free peoples living side by side in this small land, with good neighborly relations and mutual respect, each with its flag, anthem and government, with neither one threatening its neighbor's security and existence". Although he appeared to renege during last year's election campaign, Netanyahu still claims to support a two-state solution. Now the international community's message is unequivocal: you were right in 2009. So stop undermining the prospect of peace. Honor your promise.
Palestinians, now unite!
As the UNSC is making strenuous efforts to punish Israel for its crimes against humanity and for the proliferation of illegal settlements in Palestine, there has been world cry requesting US President Obama to recognize Palestine before he goes out of office. For different but related reasons, Jimmy Carter made a similar plea last month.
Israel can be blamed for much of problems the Palestinians face, but Palestinians deserve much of the blame, too, for their disunity, infighting and corruption. They must not expect their efforts, however sincere, to yield freedom and liberation when they are incapable of forming a united front. This should be done by overhauling the Palestine Liberation Organization and bringing all Palestinian factions under one single platform that caters to the aspirations of all Palestinians, at home and in Diaspora.
The Palestinian leadership needs to understand that the age of ineffectual American leadership is over. No more lip service to peace and handouts to the PA, while bankrolling the Israeli military and backing Israel politically. The next administration is pro-Israel, absolutely. This may be the clarity Palestinians need to understand that pleading for American compassion will not suffice. If a united Palestinian leadership does not seize the opportunity and regain the initiative in 2017, all Palestinians will suffer. It is time to move away from Washington and embrace the rest of the world.
One of the arguments often heard is that Israel cannot survive as a Jewish state if it annexes all of the West Bank, since it will ultimately acquire 4 million Palestinians (West Bank & Gaza residents) as citizens in that case.
Israel does not have a Jewish majority even by accelerated births as Hindus in India have been busy doing.
The USA in 1789 was mostly British and had a population of 4 million. Now it is 8 times as big, and has large Italian, Latino, German, African, Muslims three million Jewish and Irish populations. All those groups have brought gifts to enrich the nation. In an age of globalization, trying artificially to maintain one ethnic group as a majority is probably a fool's errand, anyway. Israel is importing Thai agricultural workers and initially was welcoming African refugees..
So what is called a "one-state" solution is a farce but as long as all the citizens of that one state has equal rights and it was a genuine democracy people would be happy. .
It would be fairly easy to set up two states, Palestine and Israel, since the basic framework of the two states already exists. It is entirely possible that the Israeli squatters on Palestinian land, as their usual practice in the West Bank will at some point engineer a civil war, and try to expel the Palestinians, making them stateless refugees all over again.
What is wrong with the present arrangement is that the Palestinians do not have citizenship in a real state. Israel state controls the water, air and land of Palestine territory. The Palestine Authority controls none of those things. In fact nothing, not even the taxes. A state needs a judicial system that can protect the basic property and human rights of a citizen. Palestine has none of those things. Important cases are kicked to the Israeli judiciary, which, like police stations and military units, tends to rule in favor of Israelis. And, a lot of decisions are made for Palestinians by the Israeli army or by colonial administrators.
People, who are stateless, in the phrase of Supreme Court Justice Earl Warren, do not have the right to have rights. It is unacceptable that millions of Palestinians should be kept stateless at the insistence of Israel. PM B. Netanyahu has even vowed that he will not allow a Palestinian state as long as he is in power or alive (a violation of the Oslo Peace Accords).
The reason that all these decades of negotiations have proved fruitless is that the Palestinians, as stateless, don't really have standing to negotiate. You can renege on agreements with stateless people at will, as Netanyahu has repeatedly done, without fearing any consequences and without the stateless having recourse. So you can't start with negotiations. You have to start by addressing Palestinians' lack of citizenship.
The government in Germany stripped the Jews of their citizenship, in preparation for committing a Holocaust against them or driving them out of their homes as refugees. Jews are doing the same with Palestinians now. The Nazis understood very well that you can do with Stateless people what you will, and that no one will effectively so much as object. For the Zionist right wing, Israel comes as a solution to the problem that Jews are always in danger of losing their citizenship rights when they are citizens of other states. Moreover, in a nuclear-armed world, the idea that a state can protect you from another holocaust is a false messiah; ask the people of Hiroshima and Nagasaki. In any case, solving the artificially created problem of Jewish statelessness cannot come at the price of creating Palestinian statelessness.
The chair of the executive committee of the Palestine Liberation Organization, Saeb Erekat, said that the Palestinian leadership was invigorated by the UN Security Council resolution condemning Israeli colonization of the Palestinian West Bank. As a result, it would redouble its efforts to achieve full membership in the UN for the State of Palestine. The Palestinians would take their case to the International Criminal Court at the Hague, charging Israeli officials with various crimes against the international law of occupation, chief among them flooding their own citizens as colonizers into the Occupied Territory. Erekat recognizes that the Palestinian cause will go nowhere until Palestine has some of the perquisites of a state, such as UN membership and ability to take cases to the International Criminal Court.
Just as he established diplomatic relations with Cuba, so President Obama could do the same with regard to Palestine. It would be one step toward resolving the decades-old problem of Palestinian statelessness.
Observation: welcome sovereign Palestine!
The historic US abstention from voting on ending illegal settlements from Palestine territories and UN vote are not lacking in significance. But Netanyahu's smug suggestion that he need only wait for the advent of a Donald Trump presidency is misleading. It is likely Trump may give him a sympathetic hearing. But he already committed himself to peaceful solution to the vexed issue in and establishes Palestine state to exist along with Israel. He may not even move the US embassy to Jerusalem as that would be a gratuitously inflammatory gesture. US Jews still hopes they can arm-twist Trump as well.
This was the world telling Netanyahu, with one voice, that the expanded settlement policy he has encouraged and justified is wrong – wrong legally, wrong morally, wrong politically, and wrong in terms of Israel's future peace and security. The odd thing is, he knows this.
There is no doubt that the UN Security Council condemnation of Israel on December 23 was an important and noteworthy event as it readily paved the way for the creation of Palestine after a long struggle. True, the United Nations' main chambers (the Security Council and the General Assembly) and its various institutions, ranging from the International Court of Justice to the UN cultural agency UNESCO, have repeatedly condemned the Israeli occupation, illegal Jewish settlements and mistreatment of Palestinians.
Today there are at least 430,000 Jewish settlers currently living in the West Bank or the 200,000 in east Jerusalem which would be the capital of Palestine. .But Israel feels upbeat that Resolution 2334 is unenforceable and cannot dismantle the structures or evict the criminal Jews form Palestine territories and this can be done only with NATO help. Israel says nobody can force Israel to embrace John Kerry's recycled ideas about a two-state solution, although the US secretary of state is expected to spell them out one more time before he leaves office next month.
Resolution 2334 joins UN resolutions 242 (1967) and 338 (1973) in the theoretical, consistently bypassed legal canon of the Israel-Palestine issue. It says what should happen. It does not say how.
There are up to 196 illegal settlements on occupied Palestinian land, in addition to hundreds of settler outposts. These settlements house up to 600,000 Jewish settlers who were moved there in violation of international law and, in particular, the Fourth Geneva Convention.
Israel must respect the opinion of international community in favor of establishing the much delayed Palestine state as they voted to end the settlements in Palestine. Israel needs to accept the pro-peace option now available for it to save its spoiled face and come forward for final peace talks and accept the Arab Peace plan to resolve the conflict once for all.
Unlike the December 23 UNSC Resolution 2334, past UN condemnations were far stronger; some resolutions did not ask just for an immediate halt of illegal settlement construction, but for the removal of existing settlements as well.
Arabs will assure Israel of not attack Israel or force Jews to resettle themselves in Europe or convert to Islam or Christianity for that matter. Palestinians will ensure that no more toy missiles would be fired into vacant spaces in Israel.
Israel now being isolated by its close ally USA, must recognize International Law and dismantle all illegal structures inside Palestine.
Although insecurity, aggression and paranoia are their shared characteristic, Trump would like to make decisions independent of Israel or US Jewish community that hitherto decided the policies of USA. Moreover, Trump administration cannot simply reverse the stated will of the UN Security Council – backed in this case by permanent members China, Russia, France and Britain; not will unilaterally scrap last year's multinational nuclear deal with Iran. These are policy decisions of USA and not Israel
The resolution 2334 will accelerate existing moves to prosecute Israel at the international criminal court. The UN vote has highlighted the extraordinary extent of Israel's international isolation under Netanyahu. Even he cannot persuasively dismiss the unanimous opinion of countries as diverse as Japan, Ukraine, Malaysia, Venezuela, Angola and Spain. It takes a lot to make an enemy of New Zealand, but Netanyahu has managed it.
Obama has not been much help. He, too, made a big speech in 2009, shortly after taking office, pledging a "new beginning" for the Middle East. But he could not do anything as his foreign minister Hillary Clinton supported Israeli regime and its criminal operations and his actions led to ME regional disintegration and growing American detachment.
Israel is annoyed, nervous and feels isolated for its arrogant posture on Palestine. But as usual Israeli leadership wants to put up a brave face. "We will do all it takes so Israel emerges unscathed from this shameful decision," Netanyahu said. Now many in Israel also talk about "betrayal" by USA and many Jews feel USA should not have propped up a fascist regime in the first place with full military backing from the Western powers. Interestingly, Israel receives huge sums from abroad as aid but now it cuts aid to small countries. Not only Israel barked at USA, but Israel has also withdrawn its ambassadors from two of the countries that supported the resolution, New Zealand and Senegal, and cut aid assistance to the latter. Planned diplomatic exchanges have been cancelled, future Israeli cooperation with UN agencies placed under urgent review, and civilian coordination with the Palestinian Authority suspended.
Obama realized that pressurizing the risk-averse Netanyahu into peace talks with the Palestinians is useless, especially when Israel's Arab neighbors fell prey to civil disorder and Islamist insurrection supported by USA, Israel and EU. Obama did not push nearly hard enough for peace in both terms when the regional climate might have allowed it. In 2011, he vetoed a similar UN resolution, arguing US-brokered talks would find a way forward. Cautious to the end, even Obama's UN demarche on Friday was half-hearted. If he really believes settlements are undermining peace, why abstain? Why not go the whole hog and vote to condemn them?
Obama's Middle East legacy is not one to be proud of. But his final axe on ending Israeli illegal settlements at UNSC has earned him the name he missed for 2 terms. Only now Obama knew how criminal minded Israeli leadership is and the defeat of his Democratic candidate Hillary has eye opened him to realize his presidential duties towards humanity. .
Future of Palestinians looks promising as the UNSC can impose sanctions on Israel if it refuses to respect the resolutions to end Israeli expanding settlements on occupied land and possibly annexations, as mooted by Netanyahu's rightwing allies.
President Obama has to make all recent decisions on Palestine tenable in future so that the Neocons and other promoters of Israeli fanatic fascism won't be able to arm-twist politically novice Trump.
While the rights of Palestinians do not register in the slightest in the radar of US foreign policy interest (which sees its alliance with strong Israel as far more important than the needs of disjointed and confused capitalist Arab countries), Palestinians can still forge a new strategy that is predicated.
Stepped up US military posture in the Gulf threatens Indian hopes for Iran's Chabahar port
The arrival of the USS John C. Stennis aircraft carrier group in the Gulf to deter Iran from further testing ballistic missiles is likely to dampen Indian hopes that the Trump administration's exemption of the port of Chabahar from sanctions against the Islamic republic would help it tighten economic relations with Central Asia and further regional integration.
The group's presence in the Gulf, the first by a US aircraft carrier in eight months, came amid mounting tension between the United States and Iran following the Trump administration's withdrawal from the 2015 international agreement that curbed Iran's nuclear program and the imposition of harsh sanctions against the Islamic republic. It raised the spectre of a potential military conflagration.
The deployment for a period of two months coincided with a suicide attack on a Revolutionary Guards headquarters in Chabahar that killed two people and wounded 40 others.
Saudi and Iranian media reported that Ansar al-Furqan, a shadowy Iranian Sunni jihadi group that Iran claims is supported by the kingdom as well as the United States and Israel, had claimed responsibility for the attack.
Saudi pan-Arab daily Asharq Al-Awsat asserted that the attack "reflects the anger harboured by the (city's Baloch) minority against the government." The paper said the Iranian government had expelled thousands of Baloch families from Chabahar and replaced them with Persians in a bid to change its demography. It asserted that Iran was granting nationality to Afghan Shiites who had fought in Syria and Iraq and was moving them to Chabahar.
The paper went on to say that "anti-regime Baloch movements have recently intensified their operations against Tehran in an attempt to deter it from carrying out its plan to expel and marginalize the Baloch from their ancestral regions."
Saudi Arabia, a staunch supporter of the US's confrontational approach towards Iran, has pumped large amounts of money into militant, ultraconservative Sunni Muslim anti-Shiite and anti-Iranian religious seminaries along the border between the Pakistani province of Balochistan and the Iranian province of Sistan and Baluchistan that is home to Chabahar, according to militants.
The funding was designed to create the building blocks for a potential covert effort to destabilize Iran by stirring unrest among its ethnic minorities.
The deployment was, according to US officials in response to Iran's test-firing of a ballistic missile capable of carrying multiple warheads. The US sanctions are in part designed to force Iran to drop its development of ballistic missiles. Iranian officials insist the missiles program is defensive in nature.
"We are accumulating risk of escalation in the region if we fail to restore deterrence," said US Secretary of State Mike Pompeo.
The spectre of increased military tension in the Gulf with the arrival of the aircraft carrier group and of potentially Saudi and US-backed political violence in Iran, and a troubling security situation in Afghanistan threatened to diminish the impact of Washington's granting Indian investment in Chabahar an exemption from its economic sanctions against Iran.
Indian and Iranian officials fear that the United States' stepped up military posture and heightened tensions could undermine their efforts to turn Chabahar, which sits at the top of the Arabian Sea, into a hub for trade between India and Central Asia rendering the US waiver worthless.
The officials have their hopes pinned on efforts to engineer a peace process in Afghanistan. US special envoy Zalmay Khalilzad alongside representatives of the UAE, Saudi Arabia and Pakistan met this week with the Taliban. The talks are intended to negotiate an end to Afghanistan's 17-year old war.
An Afghan government delegation, in what diplomats saw as a sign of progress, hovered in the corridors but did not take part in the meeting because of the Taliban's insistence that it will only talk to the United States. Talks with the Taliban have so far stalled because of the group's insistence on a timetable for the withdrawal of all foreign troops from Afghanistan.
US officials said the aircraft carrier group, beyond seeking to deter Iran, would also support the US war effort in Afghanistan where the United States has ramped up airstrikes in an effort to press the Taliban into peace talks.
The talks were an opportunity, particularly for Saudi Arabia, whose utility as an ally is being questioned by the US Congress in the wake of the October 2 killing of journalist Jamal Khashoggi in the Saudi consulate in Istanbul, and Pakistan, which the United States accuses of supporting the Taliban, to demonstrate their utility.
US President Donald J. Trump asked Pakistani prime minister Imran Khan in a letter earlier this month to help bring the Taliban to the negotiating table.
While Saudi Arabia and Pakistan have an interest in using their close ties to the Taliban to help forge an end to the Afghan war, its not immediately clear that they want to see reduced tensions facilitate the emergence of Chabahar as an Indian-backed hub.
A Saudi think tank, the Arabian Gulf Centre for Iranian Studies (AGCIS) renamed the International Institute of Iranian Studies that is believed to be backed by Saudi crown prince Mohammed bin Salman, argued in a study last year that Chabahar posed "a direct threat to the Arab Gulf states" that called for "immediate counter measures."
Written by Mohammed Hassan Husseinbor, identified as an Iranian political researcher, the study warned that Chabahar posed a threat because it would enable Iran to increase greater market share in India for its oil exports at the expense of Saudi Arabia, raise foreign investment in the Islamic republic, increase government revenues, and allow Iran to project power in the Gulf and the Indian Ocean.
Noting the vast expanses of Iran's Sistan and Baluchestan province, Mr. Husseinbor went on to say that "it would be a formidable challenge, if not impossible, for the Iranian government to protect such long distances and secure Chabahar in the face of widespread Baluch opposition, particularly if this opposition is supported by Iran's regional adversaries and world powers."
Similarly, Pakistan is heavily invested in Gwadar, the Chinese-backed port in Balochistan that is a crown jewel of the US$45 billion plus China Pakistan Economic Corridor (CPEC), a pillar of the People's Republic's Belt and Road initiative. Gwadar is a mere 70 kilometres up the coast from Chabahar.
"Pakistan sees India as an existential threat and the idea of India being in any way present on Pakistan's western flank in Afghanistan will always raise alarm bells in Islamabad," said South Asia scholar Michael Kugelman.
If the arrival of the USS John C. Stennis aircraft carrier group in the Gulf heralds heightened tension, Pakistan may have less reason to worry.
Gulf rivalries spill onto the soccer pitch
With the 2018 World Cup in Russia behind it, the soccer world's focus shifts to the 2022 tournament in Qatar. Politics and the Gulf's internecine political and legal battles have already shaped debate about FIFA's controversial awarding of World Cup hosting rights to Qatar. The battles highlight not only the sport's dominance in the Middle East by autocratic leaders but also the incestuous relationship between politics and sports that is at the root of multiple scandals that have rocked the sports world for much of this decade and compromised good governance in international sports.
Three men symbolize the importance of soccer to Gulf autocrats who see the sport as a way to project their countries in a positive light on the international stage, harness its popular appeal in their cultural and public diplomacy campaigns, and leverage it as a pillar of their efforts to garner soft power: Qatari emir Sheikh Tamim bin Hamad Al Thani and his nemeses, United Arab Emirates Crown Prince Mohammed bin Zayed and Saudi sports czar, Turki al-Sheikh, one of Saudi Crown Prince Mohammed bin Salman's closest associates.
To be sure, tension between Qatar and its Gulf detractors was spilling onto the soccer pitch long before the UAE, Saudi Arabia, Bahrain and Egypt took their opposition to Qatari policies to a new level with the imposition in June 2017 of a diplomatic and economic boycott of Qatar. Since then, debate about the Qatari World Cup has been further politicized with the Gulf crisis driving efforts to deprive Qatar of economic and soft power benefits it derives from its hosting of the tournament, if not of the right to host the mega-sports event.
The UAE-Saudi efforts took on added significance as Qatar and its detractors settled in for the long haul. Saudi Arabia, the UAE, Bahrain and Egypt will likely face difficult choices if the Gulf crisis persists when the World Cup, the first such mega-tournament to be held in the Middle East, kicks off in Doha in late 2022.
Difficult choices
The choice would involve potential political risk. It would be between maintaining the boycott that has cut off all air, sea and land links between Qatar and its detractors at the expense of fans in a soccer-crazy part of the world in which little evokes the deep-seated emotions associated with religion and football or effectively breaching the embargo to evade political backlash and ensure that supporters have access to a sports milestone in the region's history. The starkness of the boycotting states' dilemma would be magnified if any one of them were to qualify for the Qatar World Cup and would be enhanced if they were to play the host country or, for example, Iran.
The issue of ability to attend is magnified by expectations that the demography of fans attending the World Cup in Qatar may very well be a different from that at past tournaments. Qatar is likely to attract a far greater number of fans from the Middle East as well as Africa and Asia. The Asian Football Confederation's Competition Committee has already urged governments to exempt football teams from travel bans and would almost certainly do the same for fans.
As a result, the UAE-Saudi effort to undermine the Qatar World Cup is about more than seeking to deliver a body blow to Qatar. It is also about avoiding being further tied up into knots in an anti-Qatari campaign that has so far failed to break the Gulf state's resolve, force it to concede, and garner international support. The campaign is multi-pronged and doesn't shy away from violating laws as is evident in Saudi bootlegging to deprive beIN, the sports franchise of Qatar's state-owned Al Jazeera television network, of the fruits of acquired rights to broadcast World Cup tournaments and European competitions at the risk of being penalized and/or taken to court by the likes of FIFA and the English Premier League. Saudi media reports that the government has launched an anti-piracy campaign, confiscating more than 4,000 illegal receivers that hacked beIN failed to put an end to the bootlegging.
Signalling the political importance that men like the crown princes and Sheikh Tamim attribute to sports, a former top UAE security official, Lt. Gen. Dhahi Khalfan, suggested that the only way to resolve the Gulf crisis would be for Qatar to surrender its World Cup hosting rights. "If the World Cup leaves Qatar, Qatar's crisis will be over … because the crisis is created to get away from it," Mr. Khalfan said.
Mr. Khalfan spoke at a time that leaked documents from the email account of Yousef Al-Otaiba, the UAE ambassador in Washington and a close associate of the country's crown prince, revealed a UAE plan to undermine Qatar's currency by manipulating the value of bonds and derivatives. If successfully executed, the plan would have allowed Qatar's distractors to argue that the Gulf state's financial problems called into question its ability to organize the World Cup.
Serving national interests
Mr. Al-Sheikh, the chairman of the kingdom's General Sport Authority, makes no bones about harnessing sports to serve the kingdom's interests. With a career in security rather than sports, he was unequivocal in his assertion on the eve of Saudi Arabia's debut in the 2018 World Cup in Russia that he made decisions based on what he deemed "Saudi Arabia's best interest," reaffirming the inextricable relationship between sports and politics.
Barely 24 hours before the World Cup's opening match, Saudi Arabia made good on Mr. Al-Sheikh's assertion that the kingdom's international sports policy would be driven by former US President George W. Bush's post 9/11 principle of "you are either with us or against us."
With Morocco's bid for the 2026 World Cup in mind, Mr. Al-Sheikh had warned that "to be in the grey area is no longer acceptable to us. There are those who were mistaken in their direction … If you want support, it'll be in Riyadh. What you're doing is a waste of time…," Mr. Al-Sheikh said. Mr. Al-Sheikh was referring to Morocco's refusal to join the anti-Qatari campaign. Adopting a Saudi Arabia First approach, Mr. Al-Sheikh noted that the United States "is our biggest and strongest ally." He recalled that when the World Cup was played in 1994 in nine American cities, the US "was one of our favourites. The fans were numerous, and the Saudi team achieved good results."
Mr. Al-Sheikh was manoeuvring at the same time to ensure that the kingdom has greater say in international soccer governance, including issues such as the fate of the Qatari World Cup and a push to extend international isolation of Iran to the realm of sports. To do so, Saudi Arabia backed a proposal to speed up the expansion of the World Cup to 48 teams from 32, which is scheduled to kick off in 2026, by making it already applicable to the 2022 World Cup. Saudi Arabia hopes that the expansion would significantly complicate Qatari preparations for the event. Implementing the expansion in 2022 would strengthen UAE and Saudi efforts to petition FIFA to force Qatar to agree to co-hosting of the World Cup by other Gulf states, a proposal that was incorporated in the UAE plan to undermine Qatar's currency.
In an indication of things to come, the Asian Football Confederation (AFC) in early 2018 thwarted a UAE-Saudi attempt to get Asian tournament matches that were scheduled to be hosted by Qatar moved to a neutral venue. The AFC warned the two countries that they would be penalized if they failed to play in Doha or host Qatari teams.
Mr. Al-Sheikh's moves were part of a two-pronged Saudi-UAE effort. Global tech investor Softbank, which counts Saudi Arabia and the UAE among its largest investors, is believed to be behind a $25 billion proposal embraced by FIFA president Gianni Infantino to revamp the FIFA Club World Cup and launch of a Global Nations League tournament. If approved, the proposal would give Saudi Arabia a significant voice in global soccer governance.
Complimenting the Saudi FIFA bid is an effort to expand the kingdom's influence in the 47-nation AFC, the largest of the world soccer body's constituent regional elements. To do so, Saudi Arabia unsuccessfully tried to create a new regional bloc, the South West Asian Football Federation (SWAFF), a potential violation of FIFA and AFC rules. The federation would have been made up of members of both the AFC and the Amman-based West Asian Football Federation (WAFF) that groups all Middle Eastern nations except for Israel and is headed by Jordanian Prince Ali Bin Al-Hussein, a prominent advocate of soccer governance reform.
The initiative fell apart when the Asian members of SWAFF walked out in October 2018 in the wake of the killing of journalist Jamal Khashoggi in the Saudi consulate in Istanbul. The killing could also jeopardize Saudi efforts to gain control of the AFC with the Al-Sheikh-backed candidacy of Saudi Football Federation chief Adel Ezzat, who resigned in August 2018 to run for the office..
Benefits outstrip reputational risk
Mr. Al-Sheikh and his boss, Prince Mohammed, share with the crown prince's UAE counterpart and namesake, a belief that the public diplomacy and soft power fruits of harnessing sports outstrip reputational risks. Simon Pearce, Abu Dhabi's director of strategic communications and a director of Manchester City, the British club bought by UAE Crown Prince Mohammed's brother but controlled by the de facto Emirati ruler's men, said as much in leaked emails to Mr. Al-Otaiba, the UAE ambassador in Washington.
The emails discussed the UAE's registration of a new soccer club, New York City Football Club, as the United States' Major League Soccer newest franchise. Mr. Pearce argued that Abu Dhabi's interests in the US political environment are best served by associating New York City FC with City Football Group, the Abu Dhabi government's soccer investment vehicle, rather than the government itself to evade criticism stemming from the Emirates' criminalization of homosexuality, its less than stellar record on women's rights and its refusal to formally recognize Israel despite maintaining close security and commercial relations with the Jewish state.
The UAE's sports-related investments, guided by the crown prince, much like the acquisition of important Qatari sports stakes on the behest of Sheikh Tamim also give Gulf states political leverage and create additional commercial opportunity. The investments constitute the flip side of large amounts of Gulf money being channelled to influential think tanks, particularly in Washington. In a series of notes in 2012, Mr.  Pearce advised Prince Mohammed, a man obsessed with perceived threats posed by any form of political Islam and a driving force in the campaign against Qatar, to tempt than British prime minister David Cameron to counter what he described as Islamist infiltration of the BBC's Arabic service in exchange for lucrative arms and oil deals.
To illustrate the UAE and Qatar's sway in European soccer, Nicholas McGeehan, an independent researcher and former Human Rights Watch executive focussed on the region, looked at recent bookies odds for the Champions League. Abu Dhabi-owned Manchester City was the favourite followed by Qatar's Paris Saint-Germain. Third up was Bayern Munich, whose shirts are sponsored by Qatar, fourth was Barcelona, which recently ended a seven-year sponsorship deal with Qatar, and fifth Real Madrid that sold the naming rights to its new stadium to Abu Dhabi.
Saudi and UAE public relations efforts to generate public pressure for a deprival of Qatari hosting rights were at times mired in controversy. The launch in May of the Foundation for Sports Integrity by Jamie Fuller, a prominent Australian campaigner for a clean-up of global soccer governance, backfired amid allegations of Saudi and UAE financial backing and Mr. Fuller's refusal to disclose his source of funding.
Saudi and UAE media together with UK tabloid The Sun heralded the launch in a poche London hotel that involved a reiteration of assertions of Qatari wrongdoing in its successful World Cup bid. Media like Abu Dhabi's The National and Saudi Arabia's Al Arabiya projected the launch as pressure on FIFA to deprive Qatar of its hosting rights. "It is no secret that football's governing body is rotten to the core. (FIFA) will rightly come under renewed pressure to strip Qatar of the competition and carry out an internal investigation in the wake of the most recent allegations. The millions of fans eagerly anticipating 2022's festival of football deserve better," The National said. Saudi-owned Ash-Sharq Al Awsat newspaper reported that a June 2018 FIFA Congress would hold a re-vote of the Qatari hosting. The Congress didn't.
Qatar remains vulnerable
Despite so far successfully having defeated efforts to deprive it of its hosting rights, Qatar remains vulnerable when it comes to the integrity of its winning bid. The bid's integrity and Sheikh Tamim's emphasis on sports as a pillar of Qatari soft power is at stake in legal proceedings in New York and Zurich involving corruption in FIFA and potential wrongdoing in the awarding of past World Cups. Qatar has suffered reputational damage as a result of the question marks even if the Gulf crisis has allowed it to enhance its image as an underdog being bullied by the big boys on the block.
To Qatar's credit, it has introduced reforms of its controversial kafala or labour sponsorship system that could become a model for the region. In doing so, it cemented the 2022 World Cup as one of the few mega-events with a real potential of leaving a legacy of change. Qatar started laying the foundations for that change by early on becoming the first and only Gulf state to engage with its critics, international human rights groups and trade unions.
Even so, Qatar initially suffered reputational damage on the labour front because it was relatively slow in embracing and implementing the reforms. Qatar's handling of the Gulf crisis suggests that it has learnt from the failure of its initial response to criticism of its winning 2022 bid when it acted like an ostrich that puts its head in the sand, hoping that the storm will pass only to find that by the time it rears its head the wound has festered, and it has lost strategic advantage.
The integrity issue remains Qatar's weak point. For activist critics of the awarding of hosting rights to Qatar, there are two questions. One is, who do they want to get in bed with? Qatar's detractors, the United Arab Emirates and Saudi Arabia hardly have stellar human and labour rights records. If anything, their records are worse than that of Qatar, which admittedly does not glow.
The second question critics have to ask themselves is how best to leverage the World Cup, irrespective of whether the Qatari bid was compromised or not. On the assumption that it may have been compromised, the question is less how to exact retribution for a wrong doing that was common practice in global football governance. Leveraging should focus on how to achieve a fundamental reform of global sports governance that has yet to emerge eight years into a crisis that was in part sparked by the Qatar World Cup. This goes to the heart of the fact that untouched in efforts to address the governance crisis is the corrupting, ungoverned, and incestuous relationship between sports and politics.
Siamese twins: sports and politics
The future of the Qatar World Cup and the Gulf crisis speaks to the pervasiveness of politics in sports. The World Cup is political by definition. Retaining Qatar's hosting rights or depriving the Gulf state of the right to host the tournament is ultimately a choice with political consequences. As long as the crisis continues, retaining rights is a testimony to Qatar's resilience, deprival would be a victory for its detractors.
As a result, the real yardstick in the debate about the Qatari World Cup should be how the sport and the integrity of the sport benefit most. And even then, politics is never far from what the outcome of that debate is. Obviously, instinctively, the optics of no retribution raises the question of how that benefits integrity. The answer is that the potential legacy of social and economic change that is already evident with the Qatar World Cup is more important than the feel-good effect of having done the right thing with retribution or the notion of setting an example. Add to that the fact that in current circumstances, a withdrawal of hosting rights would likely be interpreted as a victory of one side over the other, further divide the Arab and Muslim world, and enhance a sense among many Muslims of being on the defensive and under attack.
The silver lining in the Gulf crisis may be the fact that it has showed up the fiction of a separation of sports and politics. FIFA, the AFC, and the Confederation of African Football (CAF), seeking to police the ban on a mixing of sports and politics, have discovered that it amounts to banging their heads against a wall. Despite their attempts to halt politics from subverting Asian tournaments, domestic and regional politics seeped into the game via different avenues.
As a result, FIFA and its regional confederations have been tying themselves up in knots. In a bizarre and contradictory sequence of events at the outset of the Gulf crisis, FIFA president Infantino rejected involving the group in the dispute by saying that "the essential role of FIFA, as I understand it, is to deal with football and not to interfere in geopolitics." Yet, on the same day that he made his statement, Mr. Infantino waded into the crisis by removing a Qatari referee from a 2018 World Cup qualifier at the request of the UAE. FIFA, beyond declaring that the decision was taken "in view of the current geopolitical situation," appeared to be saying by implication that a Qatari by definition of his nationality could not be an honest arbiter of a soccer match involving one of his country's detractors. In FIFA's decision, politics trumped professionalism, no pun intended.
Similarly, the AFC was less principled in its stand towards matches pitting Saudi Arabia and Iran against one another. Iranian club Traktor Sazi was forced in February to play its home match against Al Ahli of Jeddah in Oman. It wasn't clear why the AFC did not uphold the principle it imposed on Qatar, the UAE and Saudi Arabia in the case of Iran. "Saudi teams have been able to select host stadiums and cities, and Saudi teams will host two Iranian football representatives in the UAE and Kuwait. In return, Iranian football representatives should be able to use their own rights to choose neutral venues," said Mohammad Reza Saket, the head of the Islamic Republic of Iran's Football Federation in a letter to the AFC.
Soccer governance bodies have long struggled to maintain the fiction of a separation in a trade-off that gave regulators greater autonomy and created the breeding ground for widespread corruption while allowing governments and politicians to manipulate the sport to their advantage as long as they were not too blatant about it. The limits of that deal are currently being defined in the Middle East, a region wracked by conflict where virtually everything is politicized.
The Success of Iranian Activism Shows the Way to Correct European Policies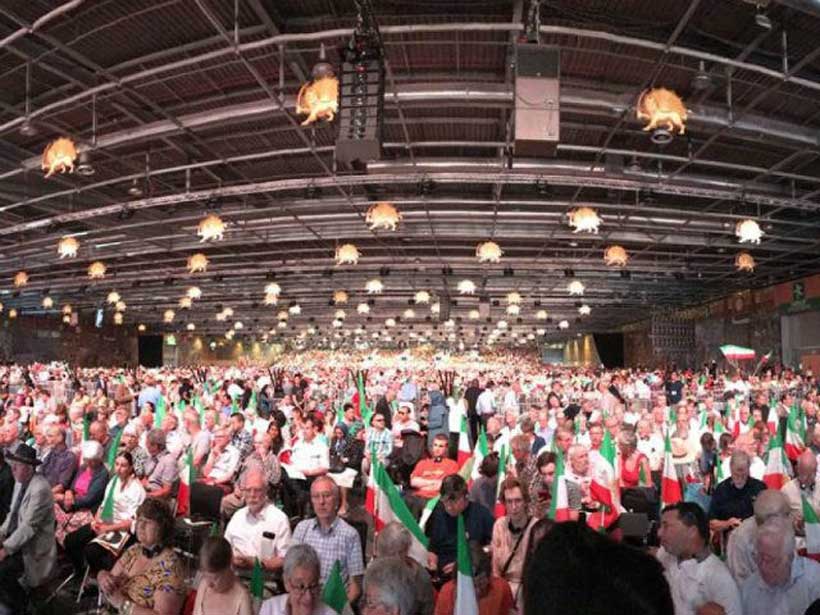 Western policies toward the Islamic Republic of Iran would almost certainly be more assertive and ambitious if the international community was more broadly aware of the power and organization of Iranian activism both inside the country and throughout the global expatriate community.
Fortunately, a growing number of Western policymakers do recognize the influence wielded by Iran's pro-democratic resistance movement, as led by Maryam Rajavi the President elect of the National Council of Resistance of Iran and its main constituent group the People's Mojahedin Organization of Iran (PMOI or MEK).  Dozens of high-profile political figures and experts in Middle Eastern affairs have taken to participating in the NCRI's Free Iran rally, which is held near Paris each summer and attended by tens of thousands of ethnic Iranians from throughout the world.
This past June, those participants put their lives on the line by attending at a time when Iran's domestic affairs are increasingly explosive, with growing consequences for the world at large. On the day of the Free Iran gathering, European authorities arrested two would-be bombers as they attempted to gain access to the event on the orders of a high-ranking Iranian diplomat based in Vienna.
The foiled plot underscored the Iranian regime's flailing attempts to undermine the Iranian opposition. And it was not the only one of its kind. Months earlier, Iranian operatives were caught plotting an attack on the residence of over 2,000 MEK activists who had relocated to Albania from their former headquarters in Iraq. At the same time, federal investigators in the United States were monitoring two agents of the Iran's Ministry of Intelligence. The subsequent criminal indictment noted that their spying would have surely resulted in attacks on US-based opposition activists if they had been left unchecked.
Finally, in October, another Iranian operative was arrested in Denmark for plotting the assassination of Iranian dissidents. This finally sparked a serious push for collective measures to confront and contain Iranian terror treats. A call to action had already emerged from France following an investigation that concluded there was no doubt about Tehran's responsibility for the Paris plot. But in the wake of the Danish arrest and a subsequent meeting of European Union foreign ministers, the stage was seemingly set for the entire EU to adopt economic sanctions that France had already imposed on the Ministry of Intelligence and its agents.
This is, of course, an appropriate response to serious Iranian terror threats. It is made all the more sensible and potentially effective because those threats and their underlying causes are still apparent, and because it follows upon a shift toward much more assertive policies by the US government. But the EU has been notably cautious about making that shift.
The desire for continued access to Iranian markets is surely part of the reason for this. But it might also be said that the US administration is much more aware of the existence of powerful allies inside Iranian society and the expatriate population. After all, some White House officials and close confidants of the US president have been regular attendees at NCRI rallies, including the one that was nearly bombed in June.
European hesitancy is fading now that such threats have come to light and have been shown to not be isolated incidents. That hesitancy might evaporate altogether if more European policymakers were made aware of the organizational capabilities of the MEK, including its contribution to the nationwide uprising that began last December and spawned countless other protests featuring the same anti-government slogans.
Even Iran's Supreme Leader Ali Khamenei acknowledged the MEK's role in January, when the uprising was still in full swing. In a speech to his officials, he declared that the resistance group had spent months planning for the rapid spread of protests and the promotion of a clear message of regime change. This was a significant break from the regime's decades-long policy of downplaying the strength and social influence of the MEK and its affiliates.
In case this is not reason enough for global policymakers to conclude that regime change is actually within reach for Iran's pro-democratic population, the Iranian opposition foreign supporters all throughout the world are working tirelessly to highlight the success of recent and ongoing protests. As one example, Iranian communities in 50 locations throughout Europe, North America, and Australia will be hosting simultaneous conferences on Saturday 15 December to demonstrate both the threats and the opportunities that support adoption of a firm, collective Iran strategy by all Western powers.
As well as keeping a spotlight trained squarely on Iran's recent foreign terror threats, this global teleconference will provide details about many of the protests and labor strikes that have sprung up and, in some cases, continued for months at a time, in the wake of last year's nationwide uprising. The persistence of those demonstrations is a clear sign of the activist community's strength and the very real prospects for the popular overthrow of the world's foremost state sponsor of terrorism.
The Iranian terror threat is reason enough for the international community to abandon the conciliatory policies that have been prevalent for so long. Proper recognition of the Iranian democratic opposition will prove once and for all that a firm alternative is not only justified but imperative for the triumph of democracy in the Middle East.