Revisiting Arendt's Thought as Darkness Threatens the West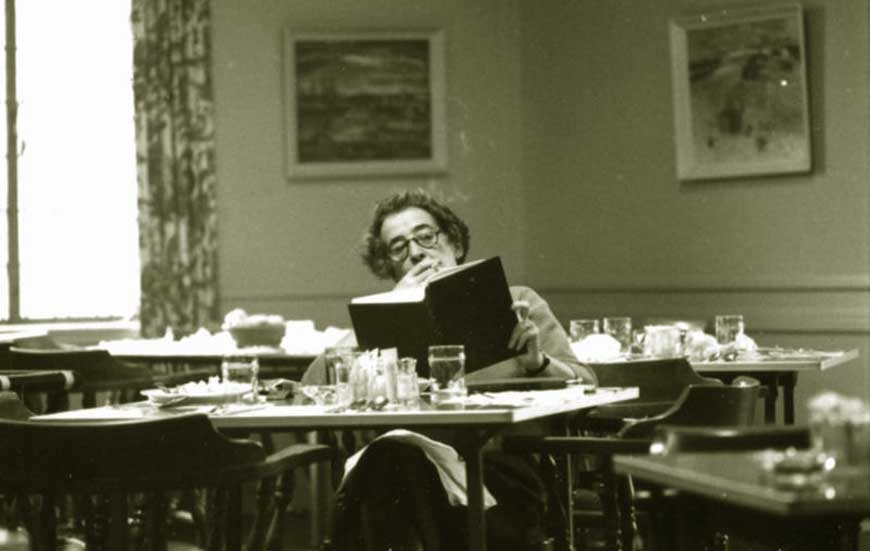 "Under conditions of tyranny, it is far easier to act than to think" -Hannah Arendt
Various historians and cultural anthropologists have urged us lately not to conflate too easily Communism with Nazism. This admonition goes back to a book which appeared in 1945: Hannah Arendt's The Origins of Totalitarianism which analyzes these two major totalitarian movements of the 20th century, namely Nazism and Stalinism. The book did not appear in its English version (titled as The Burden of our Times) till 1951. It became a classic on the subject.
Few scholars would deny that this book has played a major role in shaping the way international affairs have been viewed, from the second half of the 20th century onward. Perhaps more than any other treatise, it has contributed to the way people with a liberal outlook have grappled with the totalitarian ideas and regimes of both the right and the left. To a large extent, this book entrenched the concept of totalitarianism and characterized this type of regime, stressing the shared characteristics of Nazism and Communism, despite the many differences that can be discerned between them.
It is difficult to classify Arendt's volume on totalitarianism as a book on philosophy, history, political science or mass psychology. Perhaps it would be better listed under Cultural Anthropology. In fact, it is a treatise about the history of culture that is overarching and all-encompassing in its scope, and in this respect it is in the tradition of all-embracing works like Oswald Spengler's The Decline of the West or Arnold Toynbee's A Study of History or Francis Fukuyama's The End of History and the Last Man, or Samuel Huntington's The Clash of Civilizations and the Remaking of World Order," or even Vico's New Science.
Nevertheless, despite this difficulty, to this day, Arend't treatise continues to offer one of the best insights into totalitarian movements and regimes. It afforded the West the ideological infrastructure needed to see the Cold War not only as a struggle between two superpowers aspiring to world hegemony, but also as a continuation of the fight against totalitarianism as such, whether it comes from the right or the left.
The enormous complexity of The Origins of Totalitarianism arises from its interweaving of an understanding of the concept of totalitarianism with the description of its emergence and embodiment in Nazism and Stalinism. In the 60s it was a must book for many college students, including myself. Now that Nazism had been disposed of, it was felt at the time, we needed to understand the origins of that other totalitarian system, Communism, as it presented itself at its origins under Lenin and Stalin.
Arendt seemed to be saying that the two were two sides of the same coin; she seemed to conflate them into each other. At least that was the most common interpretation at the time to which some scholars objected. We must remember that the 50s were the times of Mc Chartism which suspected and looked for a communist under every bed. After World War II, the West did in fact face an intricate problem: while Nazism and Fascism had been defeated, this victory, if truth be told, had been made possible largely thanks to the cooperation and help of Stalin's Soviet Union.
Before 1945, the war could be depicted as pitting the "free world" against the dictatorships of Hitler and Mussolini, but the strong-armed Communist takeover of Eastern Europe made it difficult to continue clinging to this fiction. On the other hand, it cannot be denied that totalitarianism has been identified by many historians as a brutal, and, thanks to modern technology, potent form of political tyranny whose ambitions for world domination are unlimited.
Disseminating propaganda derived from an ideology through the media of mass communication, totalitarianism relies on mass support. It crushes whoever and whatever stands in its way by means of terror and proceeds to a total reconstruction of the society it displaces. Thus a largely rural and feudal Russian Empire, under the absolutist rule of czars stretching back to the fifteenth century, was transformed first by Lenin after the October Revolution of 1917 and then by Stalin into an industrialized Union of Soviet Socialist Republics.
Similarly, a Germany broken after its defeat in World War I, was mobilized and became the conqueror of most of Europe in the early 1940s less than a decade after Hitler's assumption of power. In China the People's Republic, by taking the Great Leap Forward in 1958 followed by the Cultural Revolution beginning in 1966 and ending with Mao Zedong's death in 1976, expunged much of what remained of a Confucian culture that had survived for more than three thousand years.
Now, according to Arendt the nature of totalitarianism is the combination of "its essence of terror and its principle of logicality" As "essence" terror must be total, more than a means of suppressing opposition, more than an extreme or insane vindictiveness. Total terror is, in its own way, rational: it replaces, literally takes the place of, the role played by positive laws in constitutional governments.
But the result is neither lawless anarchy, the war of all against all, nor the tyrannical abrogation of law. Arendt pointed out that just as a government of laws would become "perfect" in the absence of transgressions, so terror "rules supreme when nobody any longer stands in its way." Just as positive laws in a constitutional government seek to "translate and realize" higher transcendent laws, such as God's commandments or natural law, so totalitarian terror "is designed to translate into reality the law of movement of history or nature," not in a limited body politic, but throughout mankind. The goal of totalitarian terror is to become universal in theory and practice.
Jerome Kohn, who is the Director of the Hannah Arendt Center at the New Social University writes this in his essay Totalitarianism: the Inversion of Politics: "Arendt concluded that Hitler and Stalin discovered that the eradication of the unpredictability of human affairs, of human freedom, and of human nature itself is possible in 'the true central institution of totalitarian organizational power,' the concentration camp.
In concentration camps the combination of the practice of terror with the principle of logicality, which is the nature of totalitarianism, 'resolves' the conflict in constitutional governments between legality and justice by ridding human beings of individual consciences and making them embodiments of the laws governing the motion of nature and history.
On the one hand, in the world view of totalitarianism the freedom of human beings is inconsequential to 'the undeniable automatism' of natural and historical processes, or at most an impediment to their freedom. On the other, when 'the iron band of terror' destroys human plurality, so totally dominating human beings that they cease to be individuals and become a mere mass of identical, interchangeable specimens 'of the animal-species man,' that terror provides the movement of nature and history with 'an incomparable instrument' of acceleration.
Terror and logicality welded together equip totalitarian regimes with unprecedented power to dominate human beings. How totalitarian systems accomplish their inversion of political life, above all how they set about destroying human conscience and the plurality of unique human individuals, staggers the imagination and confounds the faculty of understanding."
Arendt's primary contribution to the understanding of totalitarianism lies mainly in her contention that the totalitarian movements, both fascist and communist, provided an answer to the masses facing the disintegration of traditional European society, with its hierarchies, norms and accepted modes of behavior. Modernization and democratization, it emerges, did not in fact elevate "the people" but often, rather, the "masses" or the "mob," an observation already made by conservative writers like Jose Ortega y Gasset. According to this perspective, fascism and communism were not a continuation of the historical dictatorships based on ruling classes or conquests exemplified by European aristocracy. They represented a new kind of tyranny, nourished by the alienation spread by modern life. The individual, "the common man," is entirely cut off from moderating or restraining affiliations. He has nothing in his life but the idea that connects him directly, with no need of institutional mediation, to the movement and the leader.
Hence the mass marches and pageants — whether in Nuremburg or in Red Square. Hence the intoxication from the stunning individual experience of marching together with tens of thousands of others to stirring music and flags waving still going on in Communist North Korea. Hence, too, the creation of an intrusive bureaucratic machine, accompanied by a secret police force and concentration camps, with hierarchical and rigid discipline binding together a population with no other foci of identification. What enthusiastic belief does not do, fear will, and the combination of the two is tremendously powerful. The cruel irony is that the totalitarian society really is a classless society that could therefore be headed by nonentities like Hitler and Stalin or closer to our times, a Donald Trump who is already been hailed as a saving "leader" by all the far right white supremacists and racists of the country. The illusion is that the Constitution and its provisions of checks and balances will ultimately prevail. One hopes so, but that remains to be seen.
In fact, today we know far more about totalitarian regimes than Arendt did when she wrote the book. Nevertheless, Arendt's descriptions continue to be read with great excitement, just as Arthur Koestler's novel "Darkness at Noon" still provides insight into Stalin's purge trials in Moscow and why it disappointed convinced communists such as Ignazio Silone. It must be pointed out however that of its three sections of Arendt's book, only the last focuses on totalitarianism; the first two are entitled "Anti-Semitism" and "Imperialism."
In the section on imperialism, Arendt devotes a chapter to the rise of the pan-German and pan-Slavic movements and, surprisingly, depicts them as evidence of the decline of the nation-state. However, historical research, like the statements of those selfsame pan-movements, indicates that they are clearly nationalist movements taken to the extreme. For instance, pan-Slavism was an expansion of Russian nationalism, aided by the national movements of other Slavic peoples. And German nationalism at its most extreme was not satisfied with the unification of Germany. The pan-German ideology saw itself as the clearest expression of German nationalism, and therefore saw the ethnic Germans living in other Eastern Europe countries as an integral part of the German people and the Third Reich.
Her key statement on this issue, which pervades her entire discussion of anti-Semitism, is that "modern anti-Semitism grew in proportion as traditional nationalism declined, and reached its climax at the exact moment when the European system of nation-states and its precarious balance of powers crashed." It was in fact the rise of the modern nation-state, and the challenges it faced, that led to the sharp increase in anti-Semitism. Moreover, the rise of aggressive anti-Semitism in Eastern Europe is directly connected to the rise of nationalist movements and nation-states there. As nationalism thrived and achieved its political aims in Romania, Hungary, Poland and Lithuania, anti-Semitism increased when the nationalist movements had to confront the existence of a relatively large Jewish minority in their territories.
As Arendt would have it, there were no poor Jews living on the margins of European society, managing to live with difficulty and without political and civil rights; the Jews were all bankers, financiers, court Jews and privileged, or in her generalizing language: "The Jews had been purveyors in wars and the servants of kings." Moreover, Arendt seems to be unaware of a major fallacy in her account of the Jews' role in the rise of absolute monarchies and the modern nation-state: Several of these countries had few or no Jews living in them at the time of their emergence as modern nation-states. Spain, for one, had expelled most of them at the very time when Spanish absolute monarchy was being consolidated.
According to Arendt, "the Jews" always supported the governments in power in whichever country they were living, but the truth is that the number of Jews in the revolutionary, liberal and socialist movements was far greater than their representation in the overall population. "The Jews," continues Arendt, were responsible for the hatred felt toward them because of their communal seclusion, their non-involvement in politics, their concern solely for themselves and their non-participation in social and class struggles.
But one can argue precisely the opposite, that it was the disproportionate prominence of Jews in politics — especially liberal and socialist politics — that gave rise to anti-Semitic criticism. Examples range from Karl Marx and Eduard Bernstein in Germany to Ferdinand Lassalle in France; Jews were also heavily involved in the Communist revolutions in Bavaria and Hungary after World War I, and clearly in the Soviet revolution. Indeed, this was one of the classic anti-Semitic canards of the 19th century and of the Nazis in the 20th.
Despite the above critique it is misguided at best to see Arendt as a person tainted by Jewish self-hatred as some scholars have declared in their review. To the contrary, she was a courageous analyzer and fighter against anti-Semitism and Totalitarianism. That's why she wrote the book in the first place.
Considering all the Trojan Horses planted all over the EU as we speak and hiding those in waiting who'd love nothing more than to install a totalitarian system in their country and all over the world; furthermore, considering the ominous centrifugal forces at work in the EU threatening its unity, we'd do well to interpret Hannah Arendt's thought as a Cassandra-like warning to us, and we'd be wise to heed it.
Seven Out of 10 Top School Systems Are in East Asia Pacific
The East Asia and Pacific region has seven of the top ten performing education systems in the world, with schools in China and Vietnam showing significant progress, according to a new World Bank report released today. This is a major accomplishment that offers important lessons to countries around the world. In the rest of the region, however, up to 60 percent of students are in under-performing schools that fail to equip them with the skills necessary for success.
Growing Smarter: Learning and Equitable Development in East Asia and the Pacific argues that improving education is necessary to sustain economic growth and highlights the ways that countries in the region have been able to improve learning outcomes. Drawing on lessons from successful education systems in the region, it lays out a series of practical recommendations for key policies that promote learning so that students acquire foundational skills in reading and math, as well as more complex skills that are needed to meet future labor market demands.
"Providing a high-quality education to all children, regardless of where they are born, isn't just the right thing to do. It's also the foundation of a strong economy and the best way to stop and reverse rising inequalities," said Victoria Kwakwa, World Bank Vice President for East Asia and Pacific.
A quarter of the world's school-age children – some 331 million – live in East Asia and the Pacific. Up to 40 percent of them attend school in education systems whose students are ahead of the average students in OECD countries. These schools are not only in wealthy countries such as Singapore, Korea and Japan, but also in middle-income countries such as China and Vietnam. And, as the report highlights, student performance isn't necessarily tied to a country's income level. By age 10, for example, the average Vietnamese student outperforms all but the top students in India, Peru and Ethiopia.
But many countries in the region are not getting the results they want. In Indonesia, for example, test scores showed students were more than three years behind their top-performing peers in the region. In countries such as Cambodia and Timor-Leste, one-third or more of second graders were unable to read a single word on reading tests.
Another key finding of the report is that across the region, household incomes do not necessarily determine children's educational success. In Vietnam and China (Beijing, Shanghai, Jiangsu and Guangdong provinces), for example, students from poorer households do as well, if not better, in both math and science, as compared to average students in the OECD.
"Effective policies for the selection, motivation, and support of teachers as well as sound practices in the classroom are what determine how much students learn. For policymakers looking to improve their school systems, allocating existing budgets efficiently, coupled with strong political commitment, can make a real difference in the lives of children across the region," said Jaime Saavedra, the World Bank's Senior Director for Education.
The report lays out concrete steps for improving learning for lagging systems in the region and beyond, starting with ensuring that institutions are aligned so that objectives and responsibilities across the education system are consistent with each other. The report also urges a focus on four key areas: effective and equity-minded public spending; preparation of students for learning; selection and support of teachers; and systematic use of assessments to inform instruction.
The report found that top-performing systems spend efficiently on school infrastructure and teachers, have recruitment processes to ensure the best candidates are attracted into teaching, and provide a salary structure that rewards teachers with proven classroom performance. It also found that schools throughout the region increased preschool access, including for the poor, and have adopted student learning assessment into their educational policies.
The report complements and builds on the World Bank's World Development Report 2018: Learning to Realize Education's Promise, which was released in September 2017 and found that without learning, education will fail to deliver on its promise to eliminate extreme poverty and create shared opportunity and prosperity for all.
UN women's commission opens annual session at 'pivotal moment' for gender equality movement
Taking place at "a pivotal moment for the rights of women and girls," the United Nations body dedicated to gender equality and women's empowerment opened its annual session on Monday hearing calls to help women, especially those in rural communities, secure an end to the male-dominated power dynamic that has long marginalized their participation and muted their voices.
"Across the world, women are telling their stories and provoking important and necessary conversations – in villages and cities; in boardrooms and bedrooms; in the streets and in the corridors of power," said Secretary-General António Guterres, opening the 62nd session of the UN Commission on the Status of Women (CSW62).
"From 'MeToo' to 'Time's Up' and 'The Time is Now' […] women and girls are calling out abusive behaviour and discriminatory attitudes," he added.
Under the Commission's theme 'Challenges and opportunities in achieving gender equality and the empowerment of rural women and girls,' the UN chief observed that although a marginalized group, they were often the backbone of their families and communities, managing land and resources.
Mr. Guterres said that supporting these women is essential to fulfilling our global pledge to eradicate poverty and to create a safer, more sustainable world on a healthy planet – 2030 Agenda for Sustainable Development.
Mr. Guterres painted a picture of a male-dominated world with a male-dominated culture in which centuries of patriarchy and discrimination have left a damaging legacy.
Calling it "the greatest human rights challenge of our time," he said "progress for women and girls means changing the unequal power dynamics that underpin discrimination and violence."
"Discrimination against women damages communities, organizations, companies, economies and societies," he continued. "That is why all men should support women's rights and gender equality. And that is why I consider myself a proud feminist."
The President of the UN Economic and Social Council (ECOSOC), Marie Chatardova pointed to the Commission, as a critical instrument to strengthen the global normative framework for women's empowerment and the promotion of gender equality.
The body is also as a key driver of ECOSOC's work, with the Commission's outcomes as bolstering the 2030 Agenda's implementation and that of its 17 Sustainable Development Goals (SDGs), which seek to end poverty and ensure prosperity for all on a healthy planet.
Noting that gender equality and the empowerment of women and girls is a theme that cuts across all the Goals, Ms. Chatardova said the Commission's focus on rural women and girls was both timely and well-aligned with the 2030 Agenda.
According to the ECOSOC President, inclusion is a key element in all efforts.
Noting that the Commission has long provided a roadmap for the UN's work in women's empowerment and gender equality, she announced a special Council session in May to build sustainable, inclusive and resilient societies.
Gender perspective is critical
For his part, the President of the UN General Assembly, Miroslav Lajčák, noted that past challenges were approached without a gender perspective, which "has had a particularly damaging effect on rural women."
Mr. Lajčák underscored that this needs to stop, and that women must be taken into account in all actions, from access to water to closing pay gaps.
Drawing attention to rural women as a major source of innovation, he explained that their empowerment would benefit everyone.
"These kinds of women do not need our help, in finding solutions," he stated. "What they need is our support, in turning their ideas into reality."
Calling gender equality "an urgent priority," Mr. Lajčák he encouraged the Commission to carry on with its important work "until every woman, sitting in this room today has the same rights, and the same opportunities, as the man sitting beside her.'
"Thank you for continuing your calls. Let's make them stronger than ever," he concluded.
UN Women Executive Director Phumzile Mlambo-Ngcuka highlighted the importance of this year's focus on rurual women.
"It speaks to our commitment to fight some of the biggest challenges of our time: poverty, inequality, intersectionality and an end to violence and discrimination against women and girls, no matter where they live, or how they live, so that we 'leave no one behind,'" she stated.
Calling it "a tipping point moment," the UN Women chief urged the forum to seize the opportunity to secure and accelerate progress, build consensus and share best practices to serve "the poorest of the poor."
"It has never been so urgent to hold leaders accountable for their promises for accelerating progress" on the SDGs, she said.  An unprecedented hunger for change in women's lives was being seen around the world, as well as a growing recognition that when women banded together, "they can make demands that bite."
"Women are fighting to take steps that change their lives, and they are refusing to accept the practices that have normalized gender inequality, sexual misconduct, exclusion and discrimination across all walks of life," she argued.
She urged everyone to unite around the common cause, as set out in the principles of equality in the UN Charter, "to make this a moment of real acceleration, change and accountability."
The chair, Geraldine Byrne Nason, said the current session is a key moment on the path to ending discrimination against women and girls once and for all.  Indeed, "time is up" on women taking second place around the world, she said, challenging the Commission to do more and do better.
CSW functions under ECOSOC, acting as the UN organ promoting gender equality and the empowerment of women.  CSW62 runs until 23 March.
UNESCO Rewards Outstanding Teacher Initiatives in Chile, Indonesia and the UK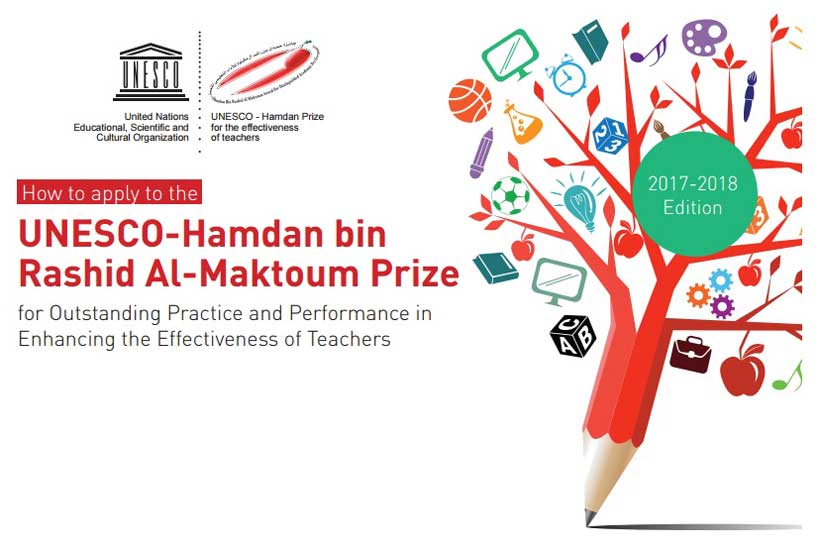 Three programmes designed to empower teachers have been named as winners of the 2017-2018 UNESCO-Hamdan bin Rashid Al-Maktoum Prize: The Center for Mathematic Modeling of the University of Chile, the Diklat Berjenjang project of Indonesia and the Fast-track Transformational Teacher Training Programme of the United Kingdom of Great Britain and Northern Ireland.
The Prize for Outstanding Practice and Performance in Enhancing the Effectiveness of Teachers will be awarded on 5 October as part of World Teachers' Day celebrations at UNESCO Headquarters in Paris when the each winner will receive $100,000.
The Center for Mathematic Modeling of the University of Chile (Chile) is rewarded for its Suma y Sigue: Matemática en línea (Adding it up: Mathematics online) programme which was developed to address the performance gaps in mathematics between students from different socioeconomic backgrounds and improve the quality of maths teaching in general. It is a 'learning by doing' programme organized by grade levels and curricula, enabling teachers to focus on their specialized area of mathematics teaching. It blends face-to-face sessions with intensive virtual instruction. The programme is scaleable, easily accessed by teachers in remote areas, and it promotes inclusion.
The Diklat Berjenjang project from Indonesia is rewarded for bringing quality professional development to early childhood teachers, notably in the poorest and most remote areas. It helps meet Indonesia's need for teachers skilled in creating stimulating learning environments for young learners. It helps identify potential teacher trainers and provides step-by-step written guides, follow-up assignments and exchanges.
The Fast-track Transformational Teacher Training Programme from the United Kingdom of Great Britain and Northern Ireland was selected for its highly innovative and impactful approach to training teachers in various professional environments in Ghana. It promotes child-centred and play-based pedagogy in early education to replace traditional talk chalk disciplinarian methods. Practicing teachers receive a two-year training, combining workshops with smaller peer group meetings in which they are paired on the basis of their complementary strengths to engage in classroom observations and in class coaching.
The three winners were selected from 150 nominations submitted by the Governments of UNESCO's Member States and UNESCO partner organizations on the recommendation of an International Jury of education professionals.
Established in 2009 with funding from Sheikh Hamdan bin Rashid Al-Maktoum of Dubai, the Prize is awarded every two years to projects that have made outstanding contributions to improving the quality of teaching and learning, especially in developing countries or within marginalized or disadvantaged communities.
More information on the prize: https://en.unesco.org/teachers/Hamdan-prize