Revisiting Arendt's Thought as Darkness Threatens the West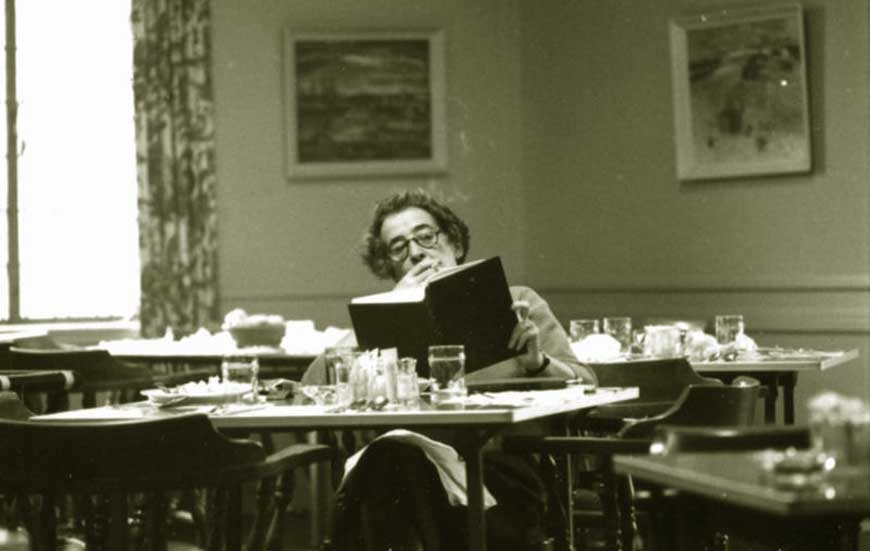 "Under conditions of tyranny, it is far easier to act than to think" -Hannah Arendt
Various historians and cultural anthropologists have urged us lately not to conflate too easily Communism with Nazism. This admonition goes back to a book which appeared in 1945: Hannah Arendt's The Origins of Totalitarianism which analyzes these two major totalitarian movements of the 20th century, namely Nazism and Stalinism. The book did not appear in its English version (titled as The Burden of our Times) till 1951. It became a classic on the subject.
Few scholars would deny that this book has played a major role in shaping the way international affairs have been viewed, from the second half of the 20th century onward. Perhaps more than any other treatise, it has contributed to the way people with a liberal outlook have grappled with the totalitarian ideas and regimes of both the right and the left. To a large extent, this book entrenched the concept of totalitarianism and characterized this type of regime, stressing the shared characteristics of Nazism and Communism, despite the many differences that can be discerned between them.
It is difficult to classify Arendt's volume on totalitarianism as a book on philosophy, history, political science or mass psychology. Perhaps it would be better listed under Cultural Anthropology. In fact, it is a treatise about the history of culture that is overarching and all-encompassing in its scope, and in this respect it is in the tradition of all-embracing works like Oswald Spengler's The Decline of the West or Arnold Toynbee's A Study of History or Francis Fukuyama's The End of History and the Last Man, or Samuel Huntington's The Clash of Civilizations and the Remaking of World Order," or even Vico's New Science.
Nevertheless, despite this difficulty, to this day, Arend't treatise continues to offer one of the best insights into totalitarian movements and regimes. It afforded the West the ideological infrastructure needed to see the Cold War not only as a struggle between two superpowers aspiring to world hegemony, but also as a continuation of the fight against totalitarianism as such, whether it comes from the right or the left.
The enormous complexity of The Origins of Totalitarianism arises from its interweaving of an understanding of the concept of totalitarianism with the description of its emergence and embodiment in Nazism and Stalinism. In the 60s it was a must book for many college students, including myself. Now that Nazism had been disposed of, it was felt at the time, we needed to understand the origins of that other totalitarian system, Communism, as it presented itself at its origins under Lenin and Stalin.
Arendt seemed to be saying that the two were two sides of the same coin; she seemed to conflate them into each other. At least that was the most common interpretation at the time to which some scholars objected. We must remember that the 50s were the times of Mc Chartism which suspected and looked for a communist under every bed. After World War II, the West did in fact face an intricate problem: while Nazism and Fascism had been defeated, this victory, if truth be told, had been made possible largely thanks to the cooperation and help of Stalin's Soviet Union.
Before 1945, the war could be depicted as pitting the "free world" against the dictatorships of Hitler and Mussolini, but the strong-armed Communist takeover of Eastern Europe made it difficult to continue clinging to this fiction. On the other hand, it cannot be denied that totalitarianism has been identified by many historians as a brutal, and, thanks to modern technology, potent form of political tyranny whose ambitions for world domination are unlimited.
Disseminating propaganda derived from an ideology through the media of mass communication, totalitarianism relies on mass support. It crushes whoever and whatever stands in its way by means of terror and proceeds to a total reconstruction of the society it displaces. Thus a largely rural and feudal Russian Empire, under the absolutist rule of czars stretching back to the fifteenth century, was transformed first by Lenin after the October Revolution of 1917 and then by Stalin into an industrialized Union of Soviet Socialist Republics.
Similarly, a Germany broken after its defeat in World War I, was mobilized and became the conqueror of most of Europe in the early 1940s less than a decade after Hitler's assumption of power. In China the People's Republic, by taking the Great Leap Forward in 1958 followed by the Cultural Revolution beginning in 1966 and ending with Mao Zedong's death in 1976, expunged much of what remained of a Confucian culture that had survived for more than three thousand years.
Now, according to Arendt the nature of totalitarianism is the combination of "its essence of terror and its principle of logicality" As "essence" terror must be total, more than a means of suppressing opposition, more than an extreme or insane vindictiveness. Total terror is, in its own way, rational: it replaces, literally takes the place of, the role played by positive laws in constitutional governments.
But the result is neither lawless anarchy, the war of all against all, nor the tyrannical abrogation of law. Arendt pointed out that just as a government of laws would become "perfect" in the absence of transgressions, so terror "rules supreme when nobody any longer stands in its way." Just as positive laws in a constitutional government seek to "translate and realize" higher transcendent laws, such as God's commandments or natural law, so totalitarian terror "is designed to translate into reality the law of movement of history or nature," not in a limited body politic, but throughout mankind. The goal of totalitarian terror is to become universal in theory and practice.
Jerome Kohn, who is the Director of the Hannah Arendt Center at the New Social University writes this in his essay Totalitarianism: the Inversion of Politics: "Arendt concluded that Hitler and Stalin discovered that the eradication of the unpredictability of human affairs, of human freedom, and of human nature itself is possible in 'the true central institution of totalitarian organizational power,' the concentration camp.
In concentration camps the combination of the practice of terror with the principle of logicality, which is the nature of totalitarianism, 'resolves' the conflict in constitutional governments between legality and justice by ridding human beings of individual consciences and making them embodiments of the laws governing the motion of nature and history.
On the one hand, in the world view of totalitarianism the freedom of human beings is inconsequential to 'the undeniable automatism' of natural and historical processes, or at most an impediment to their freedom. On the other, when 'the iron band of terror' destroys human plurality, so totally dominating human beings that they cease to be individuals and become a mere mass of identical, interchangeable specimens 'of the animal-species man,' that terror provides the movement of nature and history with 'an incomparable instrument' of acceleration.
Terror and logicality welded together equip totalitarian regimes with unprecedented power to dominate human beings. How totalitarian systems accomplish their inversion of political life, above all how they set about destroying human conscience and the plurality of unique human individuals, staggers the imagination and confounds the faculty of understanding."
Arendt's primary contribution to the understanding of totalitarianism lies mainly in her contention that the totalitarian movements, both fascist and communist, provided an answer to the masses facing the disintegration of traditional European society, with its hierarchies, norms and accepted modes of behavior. Modernization and democratization, it emerges, did not in fact elevate "the people" but often, rather, the "masses" or the "mob," an observation already made by conservative writers like Jose Ortega y Gasset. According to this perspective, fascism and communism were not a continuation of the historical dictatorships based on ruling classes or conquests exemplified by European aristocracy. They represented a new kind of tyranny, nourished by the alienation spread by modern life. The individual, "the common man," is entirely cut off from moderating or restraining affiliations. He has nothing in his life but the idea that connects him directly, with no need of institutional mediation, to the movement and the leader.
Hence the mass marches and pageants — whether in Nuremburg or in Red Square. Hence the intoxication from the stunning individual experience of marching together with tens of thousands of others to stirring music and flags waving still going on in Communist North Korea. Hence, too, the creation of an intrusive bureaucratic machine, accompanied by a secret police force and concentration camps, with hierarchical and rigid discipline binding together a population with no other foci of identification. What enthusiastic belief does not do, fear will, and the combination of the two is tremendously powerful. The cruel irony is that the totalitarian society really is a classless society that could therefore be headed by nonentities like Hitler and Stalin or closer to our times, a Donald Trump who is already been hailed as a saving "leader" by all the far right white supremacists and racists of the country. The illusion is that the Constitution and its provisions of checks and balances will ultimately prevail. One hopes so, but that remains to be seen.
In fact, today we know far more about totalitarian regimes than Arendt did when she wrote the book. Nevertheless, Arendt's descriptions continue to be read with great excitement, just as Arthur Koestler's novel "Darkness at Noon" still provides insight into Stalin's purge trials in Moscow and why it disappointed convinced communists such as Ignazio Silone. It must be pointed out however that of its three sections of Arendt's book, only the last focuses on totalitarianism; the first two are entitled "Anti-Semitism" and "Imperialism."
In the section on imperialism, Arendt devotes a chapter to the rise of the pan-German and pan-Slavic movements and, surprisingly, depicts them as evidence of the decline of the nation-state. However, historical research, like the statements of those selfsame pan-movements, indicates that they are clearly nationalist movements taken to the extreme. For instance, pan-Slavism was an expansion of Russian nationalism, aided by the national movements of other Slavic peoples. And German nationalism at its most extreme was not satisfied with the unification of Germany. The pan-German ideology saw itself as the clearest expression of German nationalism, and therefore saw the ethnic Germans living in other Eastern Europe countries as an integral part of the German people and the Third Reich.
Her key statement on this issue, which pervades her entire discussion of anti-Semitism, is that "modern anti-Semitism grew in proportion as traditional nationalism declined, and reached its climax at the exact moment when the European system of nation-states and its precarious balance of powers crashed." It was in fact the rise of the modern nation-state, and the challenges it faced, that led to the sharp increase in anti-Semitism. Moreover, the rise of aggressive anti-Semitism in Eastern Europe is directly connected to the rise of nationalist movements and nation-states there. As nationalism thrived and achieved its political aims in Romania, Hungary, Poland and Lithuania, anti-Semitism increased when the nationalist movements had to confront the existence of a relatively large Jewish minority in their territories.
As Arendt would have it, there were no poor Jews living on the margins of European society, managing to live with difficulty and without political and civil rights; the Jews were all bankers, financiers, court Jews and privileged, or in her generalizing language: "The Jews had been purveyors in wars and the servants of kings." Moreover, Arendt seems to be unaware of a major fallacy in her account of the Jews' role in the rise of absolute monarchies and the modern nation-state: Several of these countries had few or no Jews living in them at the time of their emergence as modern nation-states. Spain, for one, had expelled most of them at the very time when Spanish absolute monarchy was being consolidated.
According to Arendt, "the Jews" always supported the governments in power in whichever country they were living, but the truth is that the number of Jews in the revolutionary, liberal and socialist movements was far greater than their representation in the overall population. "The Jews," continues Arendt, were responsible for the hatred felt toward them because of their communal seclusion, their non-involvement in politics, their concern solely for themselves and their non-participation in social and class struggles.
But one can argue precisely the opposite, that it was the disproportionate prominence of Jews in politics — especially liberal and socialist politics — that gave rise to anti-Semitic criticism. Examples range from Karl Marx and Eduard Bernstein in Germany to Ferdinand Lassalle in France; Jews were also heavily involved in the Communist revolutions in Bavaria and Hungary after World War I, and clearly in the Soviet revolution. Indeed, this was one of the classic anti-Semitic canards of the 19th century and of the Nazis in the 20th.
Despite the above critique it is misguided at best to see Arendt as a person tainted by Jewish self-hatred as some scholars have declared in their review. To the contrary, she was a courageous analyzer and fighter against anti-Semitism and Totalitarianism. That's why she wrote the book in the first place.
Considering all the Trojan Horses planted all over the EU as we speak and hiding those in waiting who'd love nothing more than to install a totalitarian system in their country and all over the world; furthermore, considering the ominous centrifugal forces at work in the EU threatening its unity, we'd do well to interpret Hannah Arendt's thought as a Cassandra-like warning to us, and we'd be wise to heed it.
Poverty should be our history, not present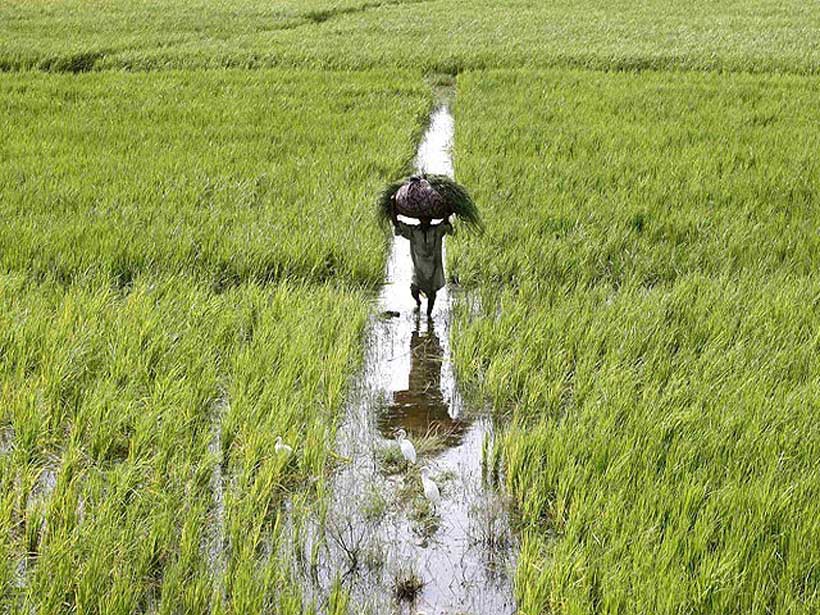 17th October presents an opportunity to not only acknowledge the struggle of our fellow humans suffering from poverty but also gives us a chance to examine what we in our capacity have done and plan to help them in their struggles. Martin Luther King once said "Our lives begin to end the day we become silent about things that matter". Going by that, there should come a time in every person's life when they break the shackles of silence and talk about things which matter on a larger scale. When UN General Assembly adopted the Vision 2030 agenda with 17 SDGs, the first goal out of the these 17 was to eradicate poverty. I have had the distinct opportunity of leading Pakistan's only countrywide rural development programme i.e. National Rural Support Programme (NRSP) for more than two decades. NRSP (combined with NRSP Bank) is the largest microfinance provider in the country focusing on rural areas. A key principle in our strategy for combating poverty is to harness people's potential, enabling them to participate in local development activities.
One of the worst manifestations of poverty is exclusion from participation in decision making process whether at local or national level. Having said that, it is important that we realize that no one intervention is sufficient against poverty. If the challenges are multi-dimensional, the response needs to be the same. From my personal experience, I can state with some certainty that for an effective strategy on poverty eradication, a people-centered approach is the key. A policy that combines infrastructure development and livelihood strategies, with the assurance that the target community is capacitated enough to participate and make their own decisions whether political, economic or about their social life.
NRSP social mobilisation model follows an established three tiered people centric mobilization strategy to organize local communities into sustainable community institutions (CIs). The lowest tier is called community organization (CO). With an 80% representation of local households, a CO is federated into a village level organization called Village Organization (VO). Members from both CO and VO after going through capacity building trainings are federated into Local Support Organization (LSO). Village Development Plan (VDP) and Union Council Development Plan (UCDP) are two important outcomes from these CIs. Because this model ensures participation from the grassroot level, one can be sure that needs and problem identification follows a bottom to top order. Currently NRSP has formed 209,860 COs, 7,574 VOs and 820 LSOs with a total of 3,351,687 community members. 56% of these members are women.
At every CI level, members are requested, trained and facilitated to identify what are the opportunities in their lives which would help them to come out of extreme poverty. Every household makes a Micro Investment Plan (MIP) for their own house. What makes this model unique; are the four qualities that become the guiding principle of these CIs, inclusion, transparency, accountability and good governance. For any CI, to be eligible for development support, it has to meet a stringent criteria. Adherence to these principles makes these CIs sustainable, brings a sense of ownership and empowers them to address their issues themselves.
Based on the plans proposed by these CIs, the activities could be categorized in two different categories, Individual/household activities (Income generating grants, asset transfer for the destitute Access to loans capital e.g. CIF, micro credit, savings, Skills enhancement trainings leading to employment generation) and Community/Village level activities (Access to technical and financial services to accomplish the identified plans, Support for project design, resource mobilization and development of linkages with local government and other development organizations). Individual activities lead to 'private goods' which once sold to the consumer bring financial capital to the seller. Community/Village level activities lead to 'public goods' thus enhancing the functioning of the particular community. Reports on poverty in Pakistan show that as much as 40% of the population, almost half of us suffer from some form of poverty. Poverty in urban areas stands around 10% as compared to 54 % in rural areas. FATA with 73% and Balochistan with 71% poverty rate are the most affected provinces due to poverty. In 2016, Pakistan was declared of having the lowest Human Development Index (HDI) in South Asia. We have a bulging youth population and continuously increasing unemployment rate. These statistics and facts paint a grim picture.
Humans are always willing to improve their lives irrespective of their ethnicity, education, social, education or religious backgrounds.This assertion has to be the key ingredient in the policy making process for poverty eradication. NRSP is currently implementing two large scale five year projects based on the same philosophy in Sindh and Balochistan. Sindh Union Council and Community Economic Strengthening Support Programme (SUCCESS) and Balochistan Rural Development and Community Empowerment (BRACE) with support from European Union (EU) and Local Governments. Especially SUCCESS in Sindh is focused on inclusion of women in the development process and all community institutions formed are women only. Women are leading the change in rural Sindh. BRACE in Balochistan also ensures that 50% of the total beneficiaries and participants of the programme are women.
These are interesting times for Pakistan. The world is changing and so is Pakistan. ICT for development in shape of digital innovation offers a new intervention for poverty alleviation. Improved access of services and products, sharing of information and ideas can open new avenues of positive change (E-Kissan is an example). Whether its health, education, agriculture or capacity building, ICT offers many tools to its users. In terms of accessibility and training, established Rural Support Programmes (RSPs) can play a lending hand. Public-private partnership can act as a catalyst in this digital transformation process. As large as the menace of poverty is in Pakistan, our response needs to be equally larger. A joint platform of all involved stakeholders can be the first step towards policy reforms that safeguard these marginalized communities against threats arising from poverty. We are not short of resources or manpower needed to do the work, what is needed is the will and effort to point us in the right policy direction.
The Sustainable State- Book Review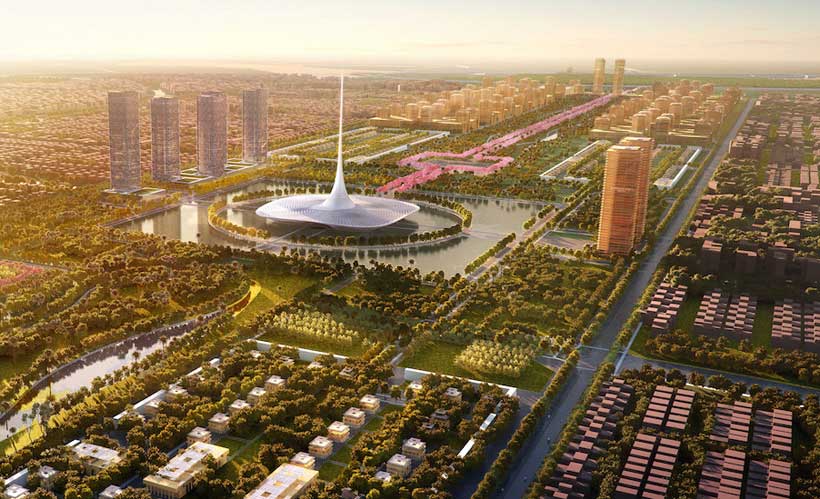 Chandran Nair's new book, The Sustainable State, is a response to runaway consumption by a rapidly expanding world populace. He explains how the rise in living standards, especially in the developing world, is soaring an unsustainable demand for everything from meat, to cars, to modern housing and then gives possible solutions.
Nair reminds me of economist Ha-Joon Chang in both his premise and the evidence he uses to defend it.  Both scholars are highly critical of the current economic ecosystem and the multinational corporations that run it.  Nair points out that the major industries of today are what's causing the unprecedented environmental crises that we're experiencing today.  Not only are corporations polluting the environment and depleting natural resources, but are also covering it up and blocking possible legislative antidotes.
Thus, Nair endorses Ha-Joon Chang's solution: East Asian-style state regulation of the economy.  Since corporations will never voluntarily do anything that will hurt their profits, a strong federal government must force them to do so through laws that have the planet's future in mind.  The book points out that the manufacturing and sales costs of consumer products don't reflect their full cost.  For instance, a roll of toilet paper cost the forest it came from a tree; deforestation has existentially high long-term costs to Earth's inhabitants.  Anything produced for or shipped to market cost the world through energy consumption, if nothing else.  Thus, Nair supports making producers pay for the full cost of their merchandise through programs such as cap-and-trade and reforestation taxes.
The book gives several examples of (generally East Asian) countries and cities trying to regulate their way to higher sustainability, with varying degrees of success.  For instance, China has arguably become the world leader in terms of environmental initiatives through tough laws governing pollution and a long-term environmental strategy.  In China's Youyu County, they went from having under 1% of land forested in 1949 to over half today.  Singapore has largely staved off the kind of affordable-housing crisis seen in major cities and city-states by instituting a comprehensive public housing system.  Jakarta, on the other hand, has struggled in their efforts to reduce their crippling traffic congestion.  For instance, when they created 3-person minimum carpool lanes, car owners simply hired pairs of people to meet the requirement.  When Jakarta changed to an odd-even license-number congestion scheme, people simply bought extra license plates.
This book fits in nicely in the post-Trump, post-Brexit era in its skepticism of Western democracy.  Example after example is given of Western government ineptitude towards environmental management, from oil lobbyists' consistent ability to kill or water down regulations, to general short sidedness.  India's democracy is also criticized for its failure to clean up the Ganges, among other things.  Nair has a lot of praise for single-party governments in China, Vietnam and Singapore in their recent environmental policy records.
He stresses that he isn't anti-democratic per se, but rather, he can't ignore the trends.  Most Western democracies are currently neutered by partisan deadlock, lobbyist money and a myopic obsession with the short term, due to the nature of the election cycle.  Single-party states, by definition, have no partisan deadlock, aren't reliant upon lobbyist money for re-election and can implement policies that may piss off their constituents in the short term, but are critical for the future.  The recommendation is thus given that democracies stick up to corporate interests and institute long-term policies that will meaningfully address the environmental issues of the future.
The Sustainable State is sobering in its assessment of our current state of resource depletion and global warming, but also cautiously optimistic in its faith that government, when acting in good faith, can curb the excesses of industry and regenerate the planet.  There are diagnoses for specific problems, such as the wildfire haze that emanates from Borneo every year and for pollution.  The main omission of the book is in regards to the water crisis.  Nair mentions high-efficiency circular farming and water pollution, but otherwise largely ignores the disturbingly low supply of water for drinking and farming.  This deficit has already sparked conflicts in countries such as Syria and will only snowball as the population continues to explode.  Desert countries and landlocked countries will eventually succumb civil war over access to water, creating a refugee crisis that the world has never seen, if radical and affordable solutions aren't found for supplying water for consumption and irrigation.
Chandran Nair gives plenty of real-life examples of good policies that are mitigating issues and explains why they are successful.  Oftentimes, the solution lies in the checkbook.  Governments can spend money on decades-long programs, corporations can pay through sustainability taxes and individuals can pay through gas taxes and car ownership caps.  In democratic and nondemocratic nations alike, we the people must push our leaders to do more, for the future of the human species.
In Northern Nigeria, Online Skills Help Youth, Women Tap New Opportunities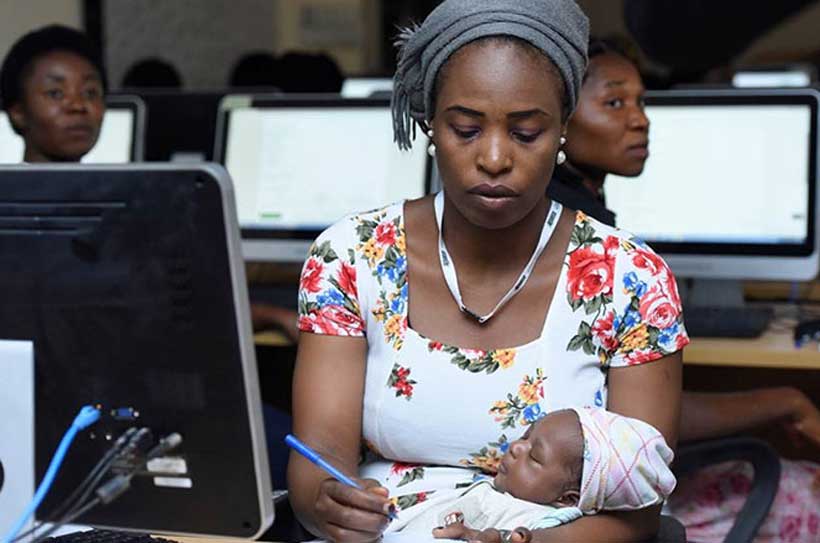 Rashidat Sani lost her job when she was pregnant with her child.  Now a nursing mother, she has been unable to find flexible employment that would allow her to take care of her baby and earn a living.
That was before Sani attended the Click-On-Kaduna digital skills workshop earlier this year, which helped her become an "e-lancer;" a self-employed contractor who can work various online jobs.
"This workshop has been perfect for me," said Sani. "I can stay home and take care of my baby while working on my computer. I can't thank the organizers enough."
Sani is one of more than 900 young people who attended the three-day workshop designed to help young Northern Nigerians tap into the digital job market. With support from the Rockefeller Foundation, the workshop was created by the Kaduna State government and the World Bank to increase job opportunities for the country's youth—which currently makes up more than half its population—and decrease youth unemployment which has risen to 33%.
"There are nine million people in Kaduna State, 75% of whom are below 35," said Muhammad Sani Abdullahi, Commissioner of Budget and Planning for Kaduna State. "There are also roughly 70,000 government jobs in the state and this cannot meet up with the job deficit."
The hands-on workshop aimed to give unemployed and underemployed youth, women, and disadvantaged groups some of the tools needed to compete in the online job market. Sessions included practical trainings on how to set up an online profile, build a personal brand, negotiate a fair compensation, and land a first job. The workshop also provided opportunities for participants—nearly half of them women—to interact with e-lancing platforms like Upwork, a key partner of Click-On Kaduna, as well as several local platforms such as Efiko, Asuqu, MotionWares, or Jolancer.
In the last decade, digital technology has disrupted the global economy and fostered the creation of countless new markets, products, platforms, and services. Among the innovations, there has been a rise of online freelancing platforms which have enabled disadvantaged people across skills, gender and income levels to overcome physical and socio-economic barriers to earn an income through the Internet.
In Nigeria, unemployment rates have increased from 11.92 to 15.99 million in 2017, with the youth reported to be the most affected. This is further aggravated in Northern Nigeria due to its fragility and where the educational and economic infrastructures remain inadequate.
Kaduna State, located in the northern part of the country, faces these challenges. Plagued by years of endemic violence, government leaders recognize the importance of creating jobs for its young people, and the immense opportunities the digital economy offers.
Boutheina Guermazi, World Bank Director for Digital Development, said the global digital economy has given rise to a massive new market facilitated by digital platforms that are accessible to anyone who has access to the Internet.
"It is helping to promote inclusion by creating economic opportunities for youth in fragile states by equipping them with the skills needed to improve their social welfare regardless of their gender and income levels" she said. "These new income-generating opportunities need to be leveraged to create and connect people with jobs, especially women in the North who often do not have equal access to markets and jobs."
Building on the success of the workshop, the Bank and Upwork rec+ently launched a pilot program that aims to kickstart the online careers of about 150 job seekers, expose them to more and better jobs, and contribute to Click-On-Kaduna's sustainability and long-term impact.
Each of the selected participants will be given five tasks created under the Upwork pilot program. Once successfully completed, they will be paid for their work and rated, increasing their competitiveness for jobs on the platform. Participants will also be provided with further opportunities for mentoring and capacity building from Upwork while receiving payment for their work.
"I did not even have any idea of Upwork in the first place if it had not been for Click-On Kaduna," said Nehemiah John, who participated in the workshop and the pilot program. "Aside from [participating in] the pilot project I am about to round a [new] contract with a client on Upwork. He requested a t-shirt design which I have done, and he liked it."
The outcomes of the pilot program will continue to be monitored by Upwork and the Bank team, with the goal of increasing the number of people able to access online jobs and increase their incomes.