Revisiting Arendt's Thought as Darkness Threatens the West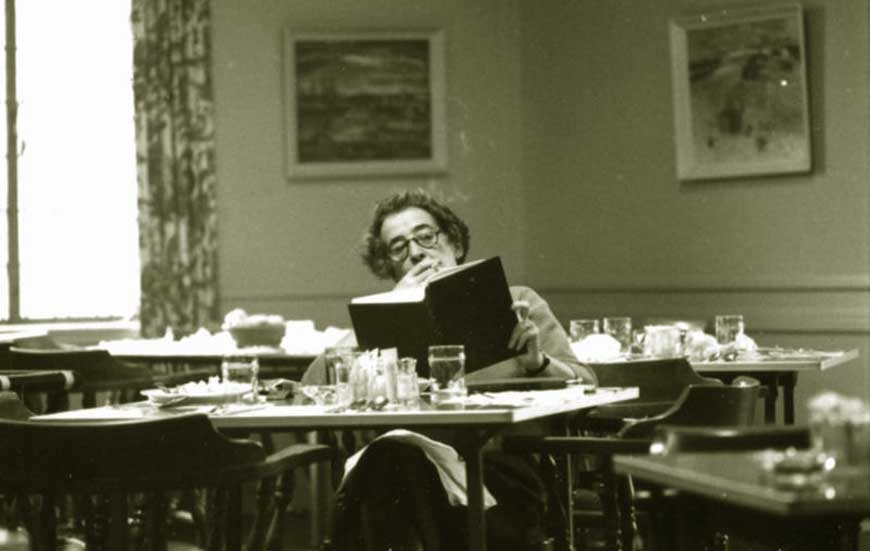 "Under conditions of tyranny, it is far easier to act than to think" -Hannah Arendt
Various historians and cultural anthropologists have urged us lately not to conflate too easily Communism with Nazism. This admonition goes back to a book which appeared in 1945: Hannah Arendt's The Origins of Totalitarianism which analyzes these two major totalitarian movements of the 20th century, namely Nazism and Stalinism. The book did not appear in its English version (titled as The Burden of our Times) till 1951. It became a classic on the subject.
Few scholars would deny that this book has played a major role in shaping the way international affairs have been viewed, from the second half of the 20th century onward. Perhaps more than any other treatise, it has contributed to the way people with a liberal outlook have grappled with the totalitarian ideas and regimes of both the right and the left. To a large extent, this book entrenched the concept of totalitarianism and characterized this type of regime, stressing the shared characteristics of Nazism and Communism, despite the many differences that can be discerned between them.
It is difficult to classify Arendt's volume on totalitarianism as a book on philosophy, history, political science or mass psychology. Perhaps it would be better listed under Cultural Anthropology. In fact, it is a treatise about the history of culture that is overarching and all-encompassing in its scope, and in this respect it is in the tradition of all-embracing works like Oswald Spengler's The Decline of the West or Arnold Toynbee's A Study of History or Francis Fukuyama's The End of History and the Last Man, or Samuel Huntington's The Clash of Civilizations and the Remaking of World Order," or even Vico's New Science.
Nevertheless, despite this difficulty, to this day, Arend't treatise continues to offer one of the best insights into totalitarian movements and regimes. It afforded the West the ideological infrastructure needed to see the Cold War not only as a struggle between two superpowers aspiring to world hegemony, but also as a continuation of the fight against totalitarianism as such, whether it comes from the right or the left.
The enormous complexity of The Origins of Totalitarianism arises from its interweaving of an understanding of the concept of totalitarianism with the description of its emergence and embodiment in Nazism and Stalinism. In the 60s it was a must book for many college students, including myself. Now that Nazism had been disposed of, it was felt at the time, we needed to understand the origins of that other totalitarian system, Communism, as it presented itself at its origins under Lenin and Stalin.
Arendt seemed to be saying that the two were two sides of the same coin; she seemed to conflate them into each other. At least that was the most common interpretation at the time to which some scholars objected. We must remember that the 50s were the times of Mc Chartism which suspected and looked for a communist under every bed. After World War II, the West did in fact face an intricate problem: while Nazism and Fascism had been defeated, this victory, if truth be told, had been made possible largely thanks to the cooperation and help of Stalin's Soviet Union.
Before 1945, the war could be depicted as pitting the "free world" against the dictatorships of Hitler and Mussolini, but the strong-armed Communist takeover of Eastern Europe made it difficult to continue clinging to this fiction. On the other hand, it cannot be denied that totalitarianism has been identified by many historians as a brutal, and, thanks to modern technology, potent form of political tyranny whose ambitions for world domination are unlimited.
Disseminating propaganda derived from an ideology through the media of mass communication, totalitarianism relies on mass support. It crushes whoever and whatever stands in its way by means of terror and proceeds to a total reconstruction of the society it displaces. Thus a largely rural and feudal Russian Empire, under the absolutist rule of czars stretching back to the fifteenth century, was transformed first by Lenin after the October Revolution of 1917 and then by Stalin into an industrialized Union of Soviet Socialist Republics.
Similarly, a Germany broken after its defeat in World War I, was mobilized and became the conqueror of most of Europe in the early 1940s less than a decade after Hitler's assumption of power. In China the People's Republic, by taking the Great Leap Forward in 1958 followed by the Cultural Revolution beginning in 1966 and ending with Mao Zedong's death in 1976, expunged much of what remained of a Confucian culture that had survived for more than three thousand years.
Now, according to Arendt the nature of totalitarianism is the combination of "its essence of terror and its principle of logicality" As "essence" terror must be total, more than a means of suppressing opposition, more than an extreme or insane vindictiveness. Total terror is, in its own way, rational: it replaces, literally takes the place of, the role played by positive laws in constitutional governments.
But the result is neither lawless anarchy, the war of all against all, nor the tyrannical abrogation of law. Arendt pointed out that just as a government of laws would become "perfect" in the absence of transgressions, so terror "rules supreme when nobody any longer stands in its way." Just as positive laws in a constitutional government seek to "translate and realize" higher transcendent laws, such as God's commandments or natural law, so totalitarian terror "is designed to translate into reality the law of movement of history or nature," not in a limited body politic, but throughout mankind. The goal of totalitarian terror is to become universal in theory and practice.
Jerome Kohn, who is the Director of the Hannah Arendt Center at the New Social University writes this in his essay Totalitarianism: the Inversion of Politics: "Arendt concluded that Hitler and Stalin discovered that the eradication of the unpredictability of human affairs, of human freedom, and of human nature itself is possible in 'the true central institution of totalitarian organizational power,' the concentration camp.
In concentration camps the combination of the practice of terror with the principle of logicality, which is the nature of totalitarianism, 'resolves' the conflict in constitutional governments between legality and justice by ridding human beings of individual consciences and making them embodiments of the laws governing the motion of nature and history.
On the one hand, in the world view of totalitarianism the freedom of human beings is inconsequential to 'the undeniable automatism' of natural and historical processes, or at most an impediment to their freedom. On the other, when 'the iron band of terror' destroys human plurality, so totally dominating human beings that they cease to be individuals and become a mere mass of identical, interchangeable specimens 'of the animal-species man,' that terror provides the movement of nature and history with 'an incomparable instrument' of acceleration.
Terror and logicality welded together equip totalitarian regimes with unprecedented power to dominate human beings. How totalitarian systems accomplish their inversion of political life, above all how they set about destroying human conscience and the plurality of unique human individuals, staggers the imagination and confounds the faculty of understanding."
Arendt's primary contribution to the understanding of totalitarianism lies mainly in her contention that the totalitarian movements, both fascist and communist, provided an answer to the masses facing the disintegration of traditional European society, with its hierarchies, norms and accepted modes of behavior. Modernization and democratization, it emerges, did not in fact elevate "the people" but often, rather, the "masses" or the "mob," an observation already made by conservative writers like Jose Ortega y Gasset. According to this perspective, fascism and communism were not a continuation of the historical dictatorships based on ruling classes or conquests exemplified by European aristocracy. They represented a new kind of tyranny, nourished by the alienation spread by modern life. The individual, "the common man," is entirely cut off from moderating or restraining affiliations. He has nothing in his life but the idea that connects him directly, with no need of institutional mediation, to the movement and the leader.
Hence the mass marches and pageants — whether in Nuremburg or in Red Square. Hence the intoxication from the stunning individual experience of marching together with tens of thousands of others to stirring music and flags waving still going on in Communist North Korea. Hence, too, the creation of an intrusive bureaucratic machine, accompanied by a secret police force and concentration camps, with hierarchical and rigid discipline binding together a population with no other foci of identification. What enthusiastic belief does not do, fear will, and the combination of the two is tremendously powerful. The cruel irony is that the totalitarian society really is a classless society that could therefore be headed by nonentities like Hitler and Stalin or closer to our times, a Donald Trump who is already been hailed as a saving "leader" by all the far right white supremacists and racists of the country. The illusion is that the Constitution and its provisions of checks and balances will ultimately prevail. One hopes so, but that remains to be seen.
In fact, today we know far more about totalitarian regimes than Arendt did when she wrote the book. Nevertheless, Arendt's descriptions continue to be read with great excitement, just as Arthur Koestler's novel "Darkness at Noon" still provides insight into Stalin's purge trials in Moscow and why it disappointed convinced communists such as Ignazio Silone. It must be pointed out however that of its three sections of Arendt's book, only the last focuses on totalitarianism; the first two are entitled "Anti-Semitism" and "Imperialism."
In the section on imperialism, Arendt devotes a chapter to the rise of the pan-German and pan-Slavic movements and, surprisingly, depicts them as evidence of the decline of the nation-state. However, historical research, like the statements of those selfsame pan-movements, indicates that they are clearly nationalist movements taken to the extreme. For instance, pan-Slavism was an expansion of Russian nationalism, aided by the national movements of other Slavic peoples. And German nationalism at its most extreme was not satisfied with the unification of Germany. The pan-German ideology saw itself as the clearest expression of German nationalism, and therefore saw the ethnic Germans living in other Eastern Europe countries as an integral part of the German people and the Third Reich.
Her key statement on this issue, which pervades her entire discussion of anti-Semitism, is that "modern anti-Semitism grew in proportion as traditional nationalism declined, and reached its climax at the exact moment when the European system of nation-states and its precarious balance of powers crashed." It was in fact the rise of the modern nation-state, and the challenges it faced, that led to the sharp increase in anti-Semitism. Moreover, the rise of aggressive anti-Semitism in Eastern Europe is directly connected to the rise of nationalist movements and nation-states there. As nationalism thrived and achieved its political aims in Romania, Hungary, Poland and Lithuania, anti-Semitism increased when the nationalist movements had to confront the existence of a relatively large Jewish minority in their territories.
As Arendt would have it, there were no poor Jews living on the margins of European society, managing to live with difficulty and without political and civil rights; the Jews were all bankers, financiers, court Jews and privileged, or in her generalizing language: "The Jews had been purveyors in wars and the servants of kings." Moreover, Arendt seems to be unaware of a major fallacy in her account of the Jews' role in the rise of absolute monarchies and the modern nation-state: Several of these countries had few or no Jews living in them at the time of their emergence as modern nation-states. Spain, for one, had expelled most of them at the very time when Spanish absolute monarchy was being consolidated.
According to Arendt, "the Jews" always supported the governments in power in whichever country they were living, but the truth is that the number of Jews in the revolutionary, liberal and socialist movements was far greater than their representation in the overall population. "The Jews," continues Arendt, were responsible for the hatred felt toward them because of their communal seclusion, their non-involvement in politics, their concern solely for themselves and their non-participation in social and class struggles.
But one can argue precisely the opposite, that it was the disproportionate prominence of Jews in politics — especially liberal and socialist politics — that gave rise to anti-Semitic criticism. Examples range from Karl Marx and Eduard Bernstein in Germany to Ferdinand Lassalle in France; Jews were also heavily involved in the Communist revolutions in Bavaria and Hungary after World War I, and clearly in the Soviet revolution. Indeed, this was one of the classic anti-Semitic canards of the 19th century and of the Nazis in the 20th.
Despite the above critique it is misguided at best to see Arendt as a person tainted by Jewish self-hatred as some scholars have declared in their review. To the contrary, she was a courageous analyzer and fighter against anti-Semitism and Totalitarianism. That's why she wrote the book in the first place.
Considering all the Trojan Horses planted all over the EU as we speak and hiding those in waiting who'd love nothing more than to install a totalitarian system in their country and all over the world; furthermore, considering the ominous centrifugal forces at work in the EU threatening its unity, we'd do well to interpret Hannah Arendt's thought as a Cassandra-like warning to us, and we'd be wise to heed it.
Joker &the Pathology of Violence
JOKER, director Todd Phillips and renowned actor Joaquin Phoenix's new take on an infamous comic book villain, will hit the big screen this weekend. It has garnered prestigious awards (such as the Golden Lion), laudatory critic reviews & is expected to attract hordes of eager moviegoers. However, JOKER has also inspired ominous think-pieces from publications such as The Atlantic and Vox. Additionally, the US military and the NYPD have expressed concern that the film could inspire violence.
These detractors of JOKER are arguing that the film glorifies "incel violence" and is thus likely to inspire acts as incel violence. This logic has been used ad nauseam to condemn everything from comic books, to video games, to martial arts, to Marilyn Manson to hip-hop. No credible study has proven that art that portrays violence causes real-world violence. Some people may point out that extreme outliers, like white-supremacist music, could cause violence. However, it would be more logical to argue the opposite: people who compose and listen to white-supremacist music were already enmeshed in a violent ideology. Likewise, genocidal propaganda tends not to focus on explicitly glorifying violence for violence's sake, but in portraying groups of people as sub-human (Tutsis being compared to roaches, Jews being portrayed as greedy and treasonous, etc.). It's thus a process of long, gradated inculcation. As Nazi propaganda chief Joseph Goebbels realized, there's no reverse-Ludovico Technique that can magically turn people into killing machines by quickly showing them a two-hour film.
Now, it is true that a few violent criminals have cited works of art as inspiration for their actions. This is statistically inevitable, but insignificant. There are bound to be a few outliers who have bizarre interpretations on art, just as there are a few people who have been inspired to commit acts of terrorism based on personal interpretations of religion or politics. It's no more logical to suggest that we ban violent video games or art because of mass shootings than to suggest we ban Buddhism because of Aum Shinrikyo's gas attack on the Tokyo subway, or that we should ban Irish patriotism because of the IRA. Furthermore, some violent lunatics have been inspired by works of art, such as John Lennon's killer citing Catcher in the Rye, that aren't even violent in nature. Clearly, the people who commit mass killings are incredibly unhinged individuals who are in a violent frame of mind, regardless of what media they consume. Likewise, 99.99% of people who play FPS games or who watch slasher flicks aren't going to go on a shooting rampage or create a torture dungeon in their basement.
To return things to JOKER itself, the film in no way "glorifies" violence. For starters, half of the violence is inflicted on the main character (the "incel hero"); there are two scenes where The Joker gets jumped mercilessly and a third scene where he gets sucker-punched in the face. The violent acts that The Joker himself commits are portrayed in a very gruesome manner (in one scene with The Joker and a neighbor of his, the violence isn't even shown, but is merely implied). When The Joker bashes someone's head in or shoots someone point-blank, there are no crass jokes, inspirational music or voiceovers quoting The Art of War. The plotline doesn't imply any justification for the killings. When someone gets killed in the film, audience-goers don't hoot and holler like they would in a screening of a zombie film or a Nazi-revenge flick like Inglorious Basterds. Rather, there is an awkward pall of silence in the theater at the nihilistic spectacle.
JOKER makes it very clear that the title character's violence is motivated by nothing but his utter insanity. The Joker descends into a killing machine after being released from an asylum and after he stops taking seven different psych meds (which weren't helping him much, anyway). When being interviewed, he admits that he isn't compelled by any ideology whatsoever. Rather, The Joker literally views the act of killing as a joke.
Nor does The Joker gain any tangible reward for his violence; he gets fired from his job, arrested, hit by an ambulance and committed to an asylum as a direct result of his actions. Joaquin Phoenix's character gets a thrill from the media coverage that his killings elicit (and a standing ovation from fellow thugs in the film's penultimate scene), but that not's a real reward, but rather a feeling that many real-life killers in fact get when they are portrayed in the news. For instance, the as-yet unidentified Zodiac Killer literally played games with Bay Area news outlets, sending them letters that boasted about his kills, contained cryptic puzzles and threatened to blow up a school bus if he didn't receive even more media attention. Many other serial killers who were apprehended were found to have hoarded newspaper clippings that documented their crimes. Similarly, coverage of a mass shooting often inspires "copycat mass shootings". The takeaway from this is that the media should be careful about inadvertently turning stories about mass shootings and terror attacks into personal biographies of the killer. When covering these kinds of attacks, some news outlets, like The Young Turks and The David Pakman Show, deliberately choose to blur the killers' faces and avoid naming them, so as not to give the killers the attention that they wanted to garner and to avoid inspiring other violently-deranged individuals who crave attention.
The fact that JOKER doesn't merely portray the villain as an Evil-Incarnate caricature doesn't mean that it is therefore glorifying violence. The audience is meant to sympathize with The Joker when he get jumped without warning or when he talks about the crippling depression that he has felt for literally his entire life. There are scenes showing The Joker comforting his mother and entertaining sick children. The mere fact that The Joker is portrayed as a full human being, good traits and bad traits, doesn't mean the film is justifying how he releases his violent rage. No human is evil 100% of the time: there is no villain who tortures hamsters 24 hours a day, 7 days a week. It is only by studying the causes of violent criminals' various motivations that we can ever hope to ebb the tide of violence. Most violent criminals have suffered from childhood abuse, childhood poverty, a missing parental figure, bullying and/or mental illness (The Joker had to deal with all five of these traumas). By empathizing with these plights, we can create programs (drug treatment programs, stamping out bullying in school, removing children from abusive households, etc.) that can reduce violent crime.
It's not comfortable to acknowledge that history's most evil people had humanity or that societal norms (like persecuting people, tolerating child abuse or underfunding mental illness and addiction treatment programs) can fuel violence. It's evident that Todd Phillips, through his direction and screenplay, and Joaquin Phoenix, through his tortured portrayal of The Joker, meant to give us a glimpse into the mind of a demented killer, not so we can sympathize with the protagonist's brutal violence, but so we can sympathize with the myriad factors that drove the protagonist to criminal insanity. The nearly uniform media portrayals of mentally-ill individuals as Pure Evil only serves to misinform the public and to scare those suffering from mental disorders from seeking help. Hopefully, the discussions being generated by JOKER will encourage people to learn more about complex diseases like schizophrenia and to be more proactive in reaching out to loved ones who are displaying signs of mental anguish.
Women outnumber men in higher education but gender stereotyped subject choices persist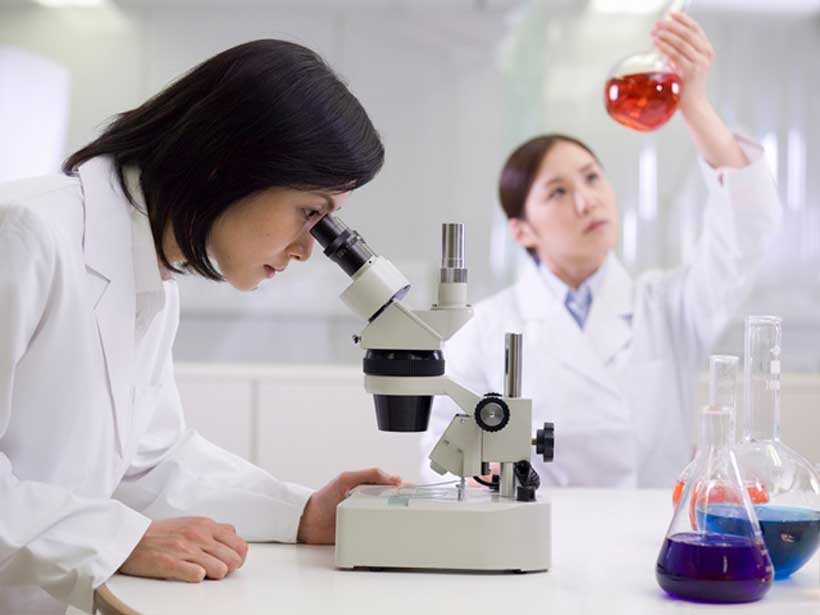 Education is essential to achieving gender equality. From the earliest schooling to the highest levels of post-graduate study, education influences the opportunities that can shape people's lives.
This is why education and training of women is one of the 12 critical areas of concern in the Beijing Platform for Action, while target 4.5 of the Sustainable Development Goals (SDGs) calls for the elimination of gender disparities in education by 2030.
In the UNECE region girls tend to outperform boys in terms of learning outcomes in schools, and women outnumber men in tertiary education (university level and beyond) in almost all countries of the region.
Women remain in the minority, however, as students of stereotypically "masculine" subjects such as ICT and engineering, although in recent years they have begun slowly gaining ground.
Tertiary level graduates
In 39 out of the 47 UNECE countries with data, more than 55 per cent of tertiary graduates are women. Iceland has the highest share, with 66 per cent women. Seven countries are close to gender parity, with the share of women ranging from 48 to 55 per cent, and only in Uzbekistan are women in a clear minority, with 38 per cent of tertiary graduates.
After decades of increase in women's participation in higher education, women substantially outnumbered men among tertiary level graduates in most countries by 2012. Since then, women's share has declined in 32 out of the 47 countries with data. Whilst in Azerbaijan and Turkey fewer than half of tertiary graduates were women in 2012, more women have entered tertiary education in these countries since and the 2017 data already show gender parity there.
Subject choices of women and men
The subjects studied at tertiary level by women and men can reflect stereotypes of "masculine" and "feminine" subject areas. Some subjects may be preferred by potential employers and may affect occupational segregation once graduates enter the labour market. Information and Communication Technologies (ICT) and Engineering, Manufacturing and Construction (EMC) are two broad groups of subjects where male students have historically predominated.
Women remain a minority among ICT students in the UNECE region, with percentages ranging from 11 in Belgium to 33 in Greece. The four countries with the largest share of women among ICT students are all in the Balkan region. Among students of EMC, the share of women is somewhat higher, but still falls far short of parity, ranging from 14 per cent in Georgia to 44 per cent in North Macedonia.
In both of these subject groups, the recent trend shows small gains for women in some countries but reductions in others. Overall, progress towards gender equality in these two typically male-dominated subject areas is uneven and slow.
UNECE Beijing+25 Regional Review Meeting
Progress in achieving gender equality in education will be one of the areas in focus at the upcoming Beijing+25 Regional Review Meeting for the UNECE region, with a particular emphasis on how women and girls can enter currently male-dominated fields.
The Beijing Declaration and Platform for Action of 1995 (Beijing Platform for Action) is the most ambitious road map for the empowerment of women and girls everywhere. In 2020, it will be 25 years since the Beijing Platform for Action outlined how to overcome the systemic barriers that hold women back from equal participation in all areas of life.
The Beijing+25 Regional Review Meeting (29-30 October 2019) will take stock of where the UNECE region stands on keeping the promises of the Beijing Platform for Action. Bringing together government representatives and key stakeholders from the UNECE region, the meeting will tackle a number of obstacles that keep girls and women from realizing their full potential. UNECE is joining forces with the UN Women Regional Office for Europe and Central Asia to deliver a two-day multi-stakeholder meeting to exchange concrete policies to accelerate the realization of gender equality. The outcomes of the meeting will feed into the global review of the Beijing Platform for Action taking place at the sixty-fourth session of the Commission on the Status of Women in New York from 9 to 20 March 2020.
Call for Action from Leaders and Business on Violence against Women
Spiralling levels of violence against women in Africa require immediate action from governments and businesses, including tangible measures to create safe spaces, experts from across the continent told the World Economic Forum on Africa today.
Protesters in South Africa have taken to the streets and social media to demand action, following the rape and murder of a Cape Town university student who was attacked in a post office. Uyinene Mrwetyana was just the latest of many victims of brutal assaults in a region where approximately 45% of women and girls over 14 years have experienced physical or sexual violence.
"I'm dumbfounded by the idea that we can continue with business as usual," said Namhla Mniki-Mangaliso, Director of African Monitor, who urged technology companies to take a lead in delivering solutions. "It would take a click of a finger for a tech company to say we are going to deploy a software that can assist us with an emergency response system for poor women in South Africa free of charge."
The potential for technology to help in the fightback highlights the need for businesses to think creatively, given that cyberbullying can also contribute to discrimination in the first place. Mniki-Mangaliso said the wider business community should also step up to the plate by backing a gender-based fund to address the deep-rooted problems behind the rising tide of physical and sexual assaults.
Hafsat Abiola-Costello, President and Chief Executive Officer of the Women in Africa Initiative, said Africa could learn from China, where decisive action was taken to ban harmful practices like foot binding and polygamy. African governments, by contrast, too often fail to enforce bans on polygamy or genital mutilation, thereby reinforcing a culture of discrimination against women that becomes embedded from childhood.
The failure to protect women is not just a moral issue; it also comes with a high economic cost. "Who drives African communities? It's our women. Our women can drive Africa's development, if given the chance, if protected, if their rights are respected," Abiola-Costello said. "Africa missed the first industrial revolution, we missed the second, we missed the third. If we don't address this issue, we will miss the fourth."
Obiageli Katryn Ezekwesili, who spearheaded the #BringBackOurGirls campaign in Nigeria and is a fellow of the Robert Bosch Academy, said calls for women to help drive African development will simply ring hollow if violence is not addressed. "The world lacks the moral pedestal to stand on to ask girls to aspire if we cannot have the back of those who are vulnerable," she said.
With 16,000 deaths due violence against in women every year in South Africa alone, Akudo Anyanwu, Associate Dean at Johns Hopkins University, said: "Our presidents and the leaders in government need to come out and take a position. We need to have our leaders come out and call crimes a crime."