Conference Geopolitics and History
Geopolitics is a strange science or, more precisely, a specific "thinking style". While History reconstructs facts and interpret them ex post, according to the classic and still valid Cicero's line of "Historia magistra vitae", in geopolitics the basic rationale is future-oriented and not past-oriented: what shall I do, in History, to reach certain results?
Which are the initial conditions, the limits and the opportunities among those which occur once, as the Machiavellian Fortune, or those regarding the constant material features of a country?
As Giovanni Sartori always said, certainly all social sciences are series of data in which we can see similarities or not. However which data is needed to make a good geopolitical project?
I will try to answer this question: applying history to geopolitics enables those who have the character and the talent to do so to significantly improve the fortunes of their own country or even to change them.
Sometimes even to overturn them. As Italy, after World War II, and Japan, another defeated country, which were both the winners of the post-war period.
In fact, in his address at the 1947 Paris Conference, De Gasperi was right in saying he knew that "only the winners' personal courtesy" was on his side.
Italy, however, had its Protectorate in Somalia, which ended in 1960.
Was it a serious geopolitical choice?
Certainly so because everyone knew that the colonial phase was almost over and that the geographic and business cycle of the time could do without the colonial system.
It was the geopolitics of trade between industrial countries while, when possible, the Third World played the card of unearned income and rents on raw materials or, in the Pro-Soviet socialist countries, it created "import substitution industries" to reduce our exports and slow down our development.
Later the great Italian development of the 1960s focused on large state-owned enterprises.
Private companies, however, woke up to reality and developed through exports and a fast-growing domestic market
Another lesson that current governments should learn is that there are not fully export-oriented economies, which kill their domestic markets to better compete on the "great international market". It is nonsense and a crazy idea.
Both markets must develop harmoniously.
I remember it well – I had a first-hand experience in this regard. What was the geostrategic relevance? It was very simple.
The issue lay in competing with our allies without being noticed, by possibly invoking the right reasons of our opening to the Third World, where the "imperialists" that had won the Second World War were not very well-liked.
Without raw materials, but with plenty of labour force available and a perfect Mediterranean positioning, our fate was decided and settled.
The State managed raw materials at affordable prices for companies and the latter triggered internal development off.
At the time, increasing public spending was funded by growth itself.
The risk was well-run because, as great professionals, we tried to avoid the inflationary effects of export-driven growth with different currencies, often deliberately manipulated to create us problems – and I well remember Guido Carli leading, at first, our Exchange Office and later the Bank of Italy.
That ruling class had the highest degree of Italy's geopolitical perception.
Compared to current times, the clashes between Colombo and Giolitti were a great piece of work between professionals, while today we seem to be in a nursery school.
They knew and we knew that our development mechanism was the one outlined by the State-Market mix, but without cherishing too many illusions about our private enterprises' level of awareness.
State socialism?
Sometimes so, but it was the only way to grow fast and without too much inflation or too many asymmetric shocks.
If you want speed, you need to have a highly planned economy while, if you are interested in the ability to adapt to markets, you can be carried away by the slowness of the many free random transactions.
We had quietly inherited the public enterprises' model built by Fascism, including IRI, IFI and the other public companies for restructuring and upgrading enterprises, but we had adapted it to the theory of social personalism – halfway between Emmanuel Mounier, the intellectual of reference for Pope Paul VI and the extraordinary legacy of the "Code of Camaldoli," the document with which the Catholics were leading the new Republican Italy.
Once again there was a maximum level of geopolitical consistency.
We social Catholics were the only political force massively present in Italy. We represented the true Italy and we had a very good relationship with the United States.
Defending Tradition and our People after a defeat and, in the meantime, preparing economic revenge.
We also turned temporary aid, namely the Marshall Plan – officially known as the European Recovery Program (ERP) – from post-war economic and humanitarian aid, much less relevant than we currently believe, into the first step for reconstructing our whole economy, including the one which bothered our winners.
The perception level of Italy's place in the world, ranging from Pasquale Saraceno to Ezio Vanoni and, immodestly, myself, was almost at the maximum level.
Hence we had to thank our Anglo-Saxon friends, but we had not to be relegated to be the fifth wheel of their business cycle.
Italy was and had to be master of the Mediterranean and open itself to Eastern European markets, even to the Soviet Union's, having the largest Communist Party in the world in electoral terms.
It was our idea and we played that card with the image of a young, energetic, free and democratic Italy.
We said to our Allies we could follow them in the "Cold War" – and, indeed, what we did in that field will never be fully told by history – but they had not to annoy us when it came to opening markets to our manufactured products.
And there was that perception even when, with Enrico Mattei, Francesco Cossiga and Bettino Craxi, we upset some plans of our British and American friends.
Politicians devised the great economic and social strategies and even the way to make them be swallowed up and digested by the most recalcitrant among our Western friends.
That was the free geopolitical competition between nations; we were taking our history back after decades of protectionist freezing.
However we protected ourselves very well, even better than our Japanese competitors.
You may say we produced Motta-Alemagna "State panettoni" – and, indeed, we were criticized for that "entrepreneurial State" which was expanding also to less strategic economic sectors. However, if the well-known family brands were lost in comforts, pleasures and debt, what was the fault of the State which recovered factories, equipment and workers and kept on producing excellent cakes?
Nevertheless everything was over with the end of fixed exchange rates in 1971.
Oil became the primary market of the US dollar and, more strictly, of the US economy cycle, while Kissinger made a deal with the Saudis to "manage" the petrodollars coming from the oil price increases following the "Yom Kippur War".
So America funded the Vietnam War and its failed project of "New Society" – a pocket-size Welfare State in the land of Protestant private enterprise extremism.
We were so accurate in our geopolitical perceptions that while we were close friends of the Arabs in the Middle East, we were also a stable and reliable point of reference for our Israeli friends.
It was not duplicity or double-dealing, but full geopolitical awareness of our limits and our potential.
More importantly, we had to protect our development rate.
The Moro affair, however, marked the end of the First Republic, the era in which Italy – with Andreotti, Craxi, Cossiga, Moro, Ugo La Malfa and the many friends trivially called "secular politicians" – had rebuilt the country precisely on the basis of a perfect geopolitical and strategic knowledge of our new role in the world.
Moro was assassinated and this destabilized our global military and economic security network, inductively leaked from the Red Brigades to our economic and non-economic competitors and enemies.
Hence it was the end of our "secret geopolitics", as a result of Moro's death, that stifled and blocked economic growth and our winning production formula.
And what about today?
If there is a ruling class not even understanding the geopolitics basics, this is exactly the current Italian ruling class.
We have sold everything just to make money and go back again into the eternal limbo of secular stagnation, which is a negative Kondratiev cycle for everyone, but especially for those who suffer it due to their competitors.
The entry into the Euro area, which had not to be taken for granted, was carried out by calculating the last six months of the Lira-German Mark ratio, a particularly good time for Italy.
As if, being sixty, we had to jump as in our prime.
No one said anything at the time.
It suited to Germany which, meanwhile, had become Italy's global competitor. We could complain about it, but we did not.
Thatcher, Mitterrand and Kohl – constantly in touch with Cossiga – in fact accepted the German reunification just because they could take the German Mark hostage – as they had done with aspirin – and called it euro.
The statesmen of that Europe knew it perfectly, whereas our petty politicians take everything for granted. They are selected only for their appearing on TV and are now a prey to the lobbies' money.
In fact, approximately 40 lobbies operate out in the open in Italy's Parliament.
Obviously the First Republic's ruling classes dealt with lobbies but, except for some rare cases, they were not influenced by them.
Too strong was the Party's control for the worst to happen.
Now, after the ill-conceived privatizations – and that was the real reason for the shift from the First to the Second Republic – the State does no longer organize economic life and the results are before us to be seen.
Private individuals can never be farsighted and organize large companies for many years.
There is no capital, the business owner family is divided and the heirs are not up to expectations.
Pure liberalism and laissez-faire are good for small companies, while for the large and very large ones the State is needed, with its regulatory power, its wealth of capital and its professional managers.
Just as war is too serious a matter to be left to the military, the economy is too important a matter to be left only to capitalists.
Currently it is as if the memory of the First Republic's geopolitics in a different context had remained, thus producing sometimes grotesque results.
A persisting "American myth", while today the United States look well beyond Europe they now consider to be ruined, and thus a possible prey.
A sort of tender and comic loyalty to those who use the economic and strategic levers to eliminate us, such as the easy purchases of our companies and the failed economic expansion which, in fact, makes us others' prey.
We have not even seized the Brexit opportunity.
We have not even our banks any longer. In the period of "Quantitative Easing" started by Mario Draghi, the Bank of Italy's liabilities in the Euro system slumped: in September they fell to -354 billion euro.
We have no longer our banks – hence the transactions of the European monetary area penalize us, while capital is fleeing our country.
And when the European Quantitative Easing ends – much to Germans' delight – what will happen to our funds and debt securities, which few actually want under the current conditions?
There is not even a sign that our ruling class has developed a few working assumptions, or at least leading us to think they know what is going on.
The underlying idea seems to be that everything is inevitable and dark, hence we might as well devote ourselves to Twitter, to the media, to appearances on some talk shows – in short, to the "image", which seems to be particularly important for politicians' popularity in today's communication society.
Obviously we record booming foreign investment in small and medium-sized Italian companies – mostly minority shareholdings – but where are the profits going?
In the fashion world, the "Made in Italy" absolute model, the Arabs bought almost everything: Corneliani, Dainese, Tiffany and Gucci by Bahrain, while "Valentino" by Qatar. There are 15,800 French companies operating in Italy, not to mention banks: BNL-Paribas, Crédit Agricole, etc. In the energy sector EDF purchased Edison, but French companies also operate in the public transport sector in some Northern cities and in Tuscany.
Nothing wrong, in principle, but how do we respond to these attacks?
Are we doing at least the same? Not at all.
Currently the Italian penetration into the EU and US production systems is quite good, but not enough yet.
The level of our purchases "outside the area" is certainly not such as to equate what is lost.
According to my calculations, 24% of the total foreign acquisitions in Italy is operated by us externally.
Unicredit has a 9.7% Islamic shareholding, including the Emirates' Abaar fund and LIA, the old Gaddafi's bank, now disputed and contended by the two major factions.
The same holds true for BPM, with different percentages and with the agreement between Sanpaolo and Qatar's National Bank.
Do you believe that all these large and politically significant bargains and business are governed by the relevant Italian authorities?
Not at all, there is only the naive myth of the self-regulating market.
I fear that this applies also to military security and intelligence – everyone can buy anything without the secret services being in a position to say "no"!
We all know that the Italian Stock Exchange is owned by the London Stock Exchange.
The corporate structure of the Italian Stock Exchange, however, also includes a bank from Dubai and another sovereign investment fund from Qatar.
Once again, power flows which operate without control, discernment and often even without most of the ruling class knowing about them.
Will this power structure have some impact on our policies in the Middle East? Will these capital dislocations influence our decisions?
Certainly so, but the flows must be controlled, otherwise they will govern and rule us.
The market is free, but the government has to manage and regulate it anyway.
Nations have not disappeared in the liquid world described by the all-too-famous sociologist Bauman. They have only been relocated. They do so every day, in a context in which there is a non-declared ongoing and creeping war.
It is the clash and confrontation between regions of the world, which occur in many concrete and abstract places.
In fact Europe is bound to lose and be broken up into areas – governments like it or not.
Hence the winner is whoever remains nation.The loser is broken up and becomes "liquid".
The other pole is the United States, which will become increasingly autonomous and independent from the losing European Union.
In South America and Africa "bubbles" will materialize with homogeneous characteristics by production type, but they will change very quickly. The same will happen to Central and Southern Italy, which will be "attached" to North Africa up to becoming an economically and strategically homogeneous region.
Also Northern Italy, Switzerland, Austria and Slovenia will tend to build a united bloc. Central Germany and France will still play the scene of Kerneuropa's unity, while Scandinavia, the post-Soviet republics of the old Hanseatic League and the Netherlands will be integrated northwards.
Italy has lost – hence it will be divided, irrespective of laws or Regions.
With a view to further highlighting Italy's crisis – the crisis of those who have definitely lost the globalization fight – we need to mention the young people leaving the country after graduating, or anyway "trying their luck" and looking for a land of opportunity elsewhere, now that Italy is at the core of all misfortunes.
A dead country cannot give hope to life, namely to young people.
Why should one stay in Italy without any prospects?
Nevertheless the State and families pay generously for youth education and the fruit of their children's skills are used by other countries, which invested not even a euro in their education and training.
In 2015 the Italians who left the country to live abroad permanently were 107,529. Not all of them are enrolled in the Register of Italians Abroad (AIRE) – hence we may also assume they are twice that number.
36.7% of these 107,529 Italians are young people aged between 18 and 35, who moved to Germany as many of their grandparents had done several years ago, before our great post-war reform.
There is no German motorway or Alpine Swiss flyover not built with the hard work, tears and blood of our children from the South of Italy.
However, 69.2% of those who moved abroad, did so to Europe.
Hence it did not take much to keep them home – the homologies with our EU colleagues are still many.
On average, the college and university years cost 3,000 euro for those who remain at home and over 8,000-9,000 euro for the young people who move to other cities.
The calculation is easily made, considering that in 2014-2015 – the latest years for which data is available – the total number of registered university students is 270,145.
A huge mass of young people and investment that are destroyed in a closed circuit characterized by the death of any hope, slammed doors, underpaid jobs for which there was certainly no need to study, as well as a biological, affective and professional life – if any – which is fulfilled when it is too late.
It is not a problem of money, but rather the knell of any hope in Italy, that you can see in the eyes of the many young people who have excellent diplomas and degrees, which cannot be used to make the country grow and change. Young people who are trapped in a repetitive circle of life with only one thousand euro a month – if any – to survive.
Not to mention how this situation affects pension schemes, which now provide only pocket money for these young people.
A death spiral: young people cannot settle down and give birth to children – hence the State's fiscal crisis worsens thus leading to ridiculous pensions.
How can a country survive in this way? How long can we still keep an advanced production system in place, when university students have decreased by 20% over the last decade and academics and experts – "les savants", as Saint Simon called them – leave the country?
Darkness at noon for Italy, as when Jesus Christ died.
How many factories and companies have gone bankrupt, often as a result of oppressive taxation and baroque bureaucracy. How many entrepreneurs have killed themselves to avoid the stigma of bankruptcy – the same stigma of failure looming large over the many young people who cannot find a job?
How many chances of surviving has a country based on this equation: fewer companies, fewer workers, less-skilled jobs and much less generational turnover?
We recorded over 700 suicides for economic reasons.
44% of them were committed by entrepreneurs; 40% by unemployed people and 10.3% by employees.
In the first half of this year they are already 81 (+28%).
Currently Campania has replaced Veneto as the region most affected by this sad record – and we can easily imagine the many issues related to economic lawfulness.
However, the fact that businessmen sometimes attempt suicide or work on the verge of viability – by possibly paying workers and not taxes, otherwise they could not even survive – means only one thing.
It means that social processes are not governed and that they are not managed by efficient authorities. They are allowed to go away as productive "bubbles", while they should be included in a program – also a public one – to regulate them.
We should never leave the development of the small companies in my beloved Veneto region at the mercy of the German or Austrian cycle fluctuations and, when the former Yugoslav republics are available, we should compete, organize new markets and improve technologies.
We should not let technology and crafts go to Northern Europe, where our models are copied and sold at a lower price.
Work must be protected – certainly in a new way compared to the old tariff barriers – but we can hardly believe that such a sensitive mechanism can be left in the hands of small business owners or their tiny banks.
It was said that the First Republic was suffering from "production gigantism", but the incompetent Second Republic is floundering in a phase of obsessive dwarfism and, sometimes, narrow-mindedness.
Our large companies – the few ones which have survived – are those who were born as small ones during the First Republic and that – sensitive to international laws and above all to the national interest – we have protected, nurtured, sometimes rescued and often funded.
There is no economy without national planning, especially now that all productive systems compete at the same time in the world.
In fact, when I look to the industrial policy of the latest Italian governments, I just become speechless.
The crisis always kills the smallest companies and Italy is a country that structurally does not protect its SMEs.
Renzi's government has not even rescued one single small company and it has not implemented any policy to create others.
Scarce tax relief and no bureaucratic streamlining and simplification for the 5,332 new small technology companies set up between 2013 and 2015 while, over the same period, 1,127,167 traditional companies were registered as "new", of which only 51% are real enterprises, but a mere 4% was created to develop an innovative idea.
Hence this is Italy's new disastrous geopolitical equation: a few firms, that are still decreasing in number, of which very few ones develop innovation; falling domestic demand and total workforce, while Italy's economic and social fabric is deteriorating.
A hetero-directed country, without its own memory or culture, forced as any South American banana republic to follow the fads and diktats of those who are winning the ongoing daily war, which is the third world war.
A ridiculous ruling class that presents world leaders with football players' jerseys and purrs and applauds those who mocks it. A country which pretends to be what it no longer is, namely a great industrial country, our old First World Manufacture.
A non-existent political culture – whereas it is precisely politics which is culture at its finest – while schools become indoctrination centres for the most foolish fads and myths.
A country which does not know that the old alliances are dead, and that it must look for new ones, eastwards, in China, in the new string of pearls of Xi Jinping's "maritime Silk Road", or in the new technology society, as done by Israel.
As Leo Longanesi brilliantly said, "the modern grows old and the old comes back into fashion".
EU to mount decisive summit on Kosovo
The European Union is planning to hold an important summit on Kosovo in October this year with a view to get Belgrade and Pristina to normalize bilateral relations. French President Emmanuel Macron and German Chancellor Angela Merkel will pose as guarantors of the deal. Reports say a senior US official may take part in the Paris summit as well. The participation of the American side was strongly advocated by the authorities in Kosovo, headed by President Hashim Thachi.
If this scenario goes ahead, Serbia may face pressure from both the USA and the EU. The West plans to require Belgrade to not only de facto recognize Kosovo but to confirm the course for European integration – which, according to Brussels, means departure from a comprehensive partnership with Russia and from the signing of a free trade agreement with the Eurasian Economic Union (EAEU) scheduled for the end of October.
Given the situation, Serbian leaders are set on consolidating Belgrade's position in the forthcoming talks by reducing international support for Pristina. To this end, Belgrade is trying to persuade countries that previously recognized Kosovo's self-proclaimed independence to reconsider their positions and withdraw their statements. Serbian Foreign Minister Ivica Dacic has already announced in wake of consultations on the sidelines of the UN General Assembly that the number of countries that recognize Kosovo's independence will dwindle by the end of this year. According to Dacic, such countries will make up less than half of the world community.
According to the Serbian Foreign Minister, the Serbian delegation led by President Aleksandar Vucic succeeded in holding talks in New York with representatives of about a hundred states on withdrawing recognition of Kosovo's independence. "The President spoke with representatives of some states about strategic issues, about a dialogue with Pristina, but there were also many meetings dedicated specifically to the status of Kosovo and Metohija. As the president announced, our citizens can be sure that in the near future the number of countries that will withdraw or "freeze" their recognition of Kosovo will increase,"- Ivica Dacic said.
In recent years, the number of countries that recognize Kosovo's independence has decreased, though so far mainly due to small American and African states. Among them are the Comoros, Dominica, Suriname, Liberia, Sao Tome and Principe, Guinea-Bissau, Burundi, Papua New Guinea, Lesotho, Grenada.
The persistency with which the US and the EU is trying to "press" for the normalization of relations between Belgrade and Pristina and force Serbia to cut down on its active cooperation with Russia has yet again pushed the Serbs into streamlining their national foreign policy priorities. According to available data, Brussels is ready to slap more conditions on Belgrade, including the most painful of the Balkan issues, not only on Kosovo, but also on Bosnia and Herzegovina. For one, as Serbian Minister of Technological Development and Innovation Nenad Popovic said, one of the conditions for Serbia becoming a member of the EU could be recognition of the "genocide" in Srebrenica.
This is confirmed by Zoran Milosevic, an expert at the Institute for Political Studies in Belgrade, who sees the new condition as nothing unexpected, since some EU member states, and also Switzerland, have passed a law that envisages criminal liability for the denial of the so-called "genocide in Srebrenica." Some European countries are already following suit having drafted the relevant bills to be submitted to parliament. "Something of this kind was proposed by the High Representative of the international community in Bosnia and Herzegovina, Valentin Inzko. What is the point of adopting laws in defense of this counterfeit on the genocide in Srebrenica if they do not make a condition for Serbia's membership in the EU?" – Zoran Milosevic points out. The mere word "condition", he says, signifies that Serbia "is treated as a minor who needs to grow to perfection and fight tooth and claw to enter the EU". Serbia "accepted this burden of its own free will" the day its parliament passed a resolution according to which the country's strategic goal is European integration, " – said the Serbian expert.
He also made it clear that it was by no means accidental that Brussels never announced the full list of conditions for Serbia's membership in the European Union: "If they did, it would tie the hands of pro-Western Serbian politicians. So they release more and more conditions gradually, one after another. First, it was about recognizing Kosovo – whether this is a condition for EU membership or not. It turned out that it is. Now it is about the recognition of "genocide" in Srebrenica. It is said that Serbia's entry into NATO will also be a condition for joining the European Union. And, as in the previous cases, we are wondering if such a condition exists or not. As a result, it will turn out that there is. "
Where Brussels' pressure on Belgrade is particularly noticeable at present is Serbia's intention to sign a free trade agreement with the EAEU at the end of October. According to the Minister of Trade of Eurasian Economic Commission (EEC) Veronika Nikishina, negotiations between the EAEU and Serbia on the creation of a free trade zone are over with the parties involved preparing to sign the agreement on October 25. Nikishina says the document will be signed in Moscow by the prime ministers of the five member states of the EAEU, the Prime Minister of Serbia Ana Brnabic and the Chairman of the EEC Board Tigran Sargsyan. Even though Serbia has agreements on a free trade zone with three of the five EAEU members – Russia, Belarus and Kazakhstan, the transition to a common free trade regime has several advantages, emphasizes Veronika Nikishina: "Three bilateral deals that were signed earlier and were not fully identical are being harmonized, giving Armenia and Kyrgyzstan the opportunity of preferences in preferential trade. "
Also, a trade agreement provides access of the EAEU members to the Serbian market: "For example, it concerns certain kinds of cheeses, some strong alcoholic drinks, and cigarettes from Armenia, Belarus, Kazakhstan and Kyrgyzstan, which could not enter the Serbian market under the free trade regime. And it also spreads on various types of engineering products that have also been removed from bilateral agreements." "In other words, we give a fully-fledged free trade status to Kyrgyzstan and Armenia and improve the existing bilateral free trade arrangements for Belarus, Kazakhstan and Russia," – the Minister for Trade of the EEC emphasizes.
According to Serbian Deputy Prime Minister and Minister of Trade, Tourism and Telecommunications Rasim Lyayic, an agreement with the EAEU may allow the country to increase its export volumes by nearly 1.5 times. According to the minister, in 2018 Serbia's trade turnover with the EAEU countries amounted to about 3.4 billion dollars, of which 1.1 billion accounted for exports, mainly to Russia. Exports into the EAEU will increase to $ 1.5 billion within a few years after the agreement comes into force, the Serbian Deputy Prime Minister predicts.
According to the Bruegel International Analytical Center, in 2016, 62% of all Serbian imports came from EU countries, 8.3% from China, 7.9% from Russia. 64% of the republic's exports go to the EU, 17.8% to other Balkan countries, 5.3% to Russia.
Naturally, the EU is more than concerned about Serbia's trade and economic policy following a different direction. Brussels has already warned the Serbian government that a free trade agreement with the EAEU could harm integration with the EU. "You can't follow several directions at once," – said Slovakian Foreign Minister Miroslav Lajcak, thereby warning Belgrade and expressing the position of his counterparts in the European Union: "If you are serious about Europe, you must make decisions that bring you closer to it, but this move is totally out of line. "
Meanwhile, Serbia maintains composure and has no intention of giving up on the plans. Explaining his country's decision to conclude an agreement with the EAEU, Rasim Lyayic said that it follows economic agenda alone: "It is not about politics, but about trade."
According to the minister, a refusal to sign an agreement with the EAEU would call into question a free trade agreement with Russia.
The EAEU is calm about warnings addressed to Serbia, – Veronika Nikishina says: "Until Serbia becomes a full-fledged member of the European Union, it has full autonomy in its trade policy. "In our agreement there are no obligations on the formation of a trade regime between Serbia and the European Union, which is absolutely impossible to imagine." Nikishina made it clear that until Serbia joins the EU, "we are trading with it in a regime we consider appropriate, and we will upgrade this regime." As for Serbia entering the EU (which is a matter of remote future), in this case "all agreements of this kind, including our agreement, naturally, will have to be terminated," – Veronika Nikishina says.
Nevertheless, there is no doubt that pressure on Belgrade, both in terms of recognizing Kosovo and in connection with relations with Russia and the EAEU, will boost considerably in the coming weeks. In these conditions, the Serbian authorities will obviously have to assume a more determined position with regard to the country's list of national priorities.
From our partner International Affairs
EU politicians turn to "ball of snakes" to make own careers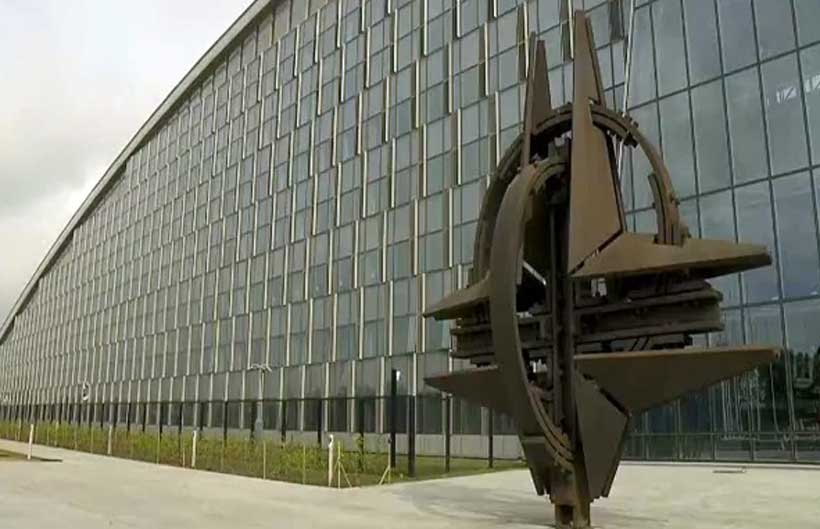 Some of EU politicians are very successful in making their careers using the weak points of the European Union member states.
Current tensions between Russia, China, Iran, North Korea and NATO (including EU countries) lead to the development of many expensive programs and projects that European taxpayers have to pay for.
Current security situation provides a huge space for ambitious politicians. Those, in turn, involve the population of European countries in an arms race, trying to achieve personal goals at the expense of frightened citizens.
Thus, such statements as: "we're at war", "Russia and China threaten Europe and the Word", "we need to increase defence spending" are populist in nature and distract attention of people from more pressing social issues. The more so, loud statements let such experts be in the centre of attention in European politics.
Thus, new European Commission President Ursula von der Leyen has flagged her ambition for political weight to take more responsibility for defence programs and projects.
"That's likely to trigger turf wars with EU national governments, NATO and the United States over who should be in charge of European military cooperation and the West's lucrative defence industry," writes Paul Taylor, a contributing editor at POLITICO and a senior fellow at the think-tank Friends of Europe.
Franco-German efforts to press EU countries to buy European military equipment rather than U.S. vehicles and weapons have not been successful yet. But taking into account the pertinacity of French and German politicians in the EU governing bodies it could become a reality. Though the Baltic countries, the Netherlands, and Poland, are suspicious of such plans.
"They simply want the best value for money and quality for their limited defence budgets. The Poles and Balts believe they get an unspoken extra level of bilateral defence insurance if they buy U.S. equipment beyond NATO's mutual defence clause." explains Paul Taylor.
This is one of the few cases when small Baltic States oppose European influencers – France and Germany. On October, 2 in his interview to Europäische Sicherheit & Technik, Raimundas Karoblis, the Minister of Defence of the Republic of Lithuania said that he hates even the subject of European military autonomy. He totally relies on NATO.
So, in this fight for decision making in the European Union only one side will loose – people of the countries who will pay for NATO or European defence projects.
People are only the tools of satisfaction of political ambitions. In case of peace in Europe they will pay for excessive amount of military equipment and foreign personnel deployment. In case of war they will be the targets of missiles.
Sovereignty versus nature: Central and Eastern Europe not ready to fight for environment at all costs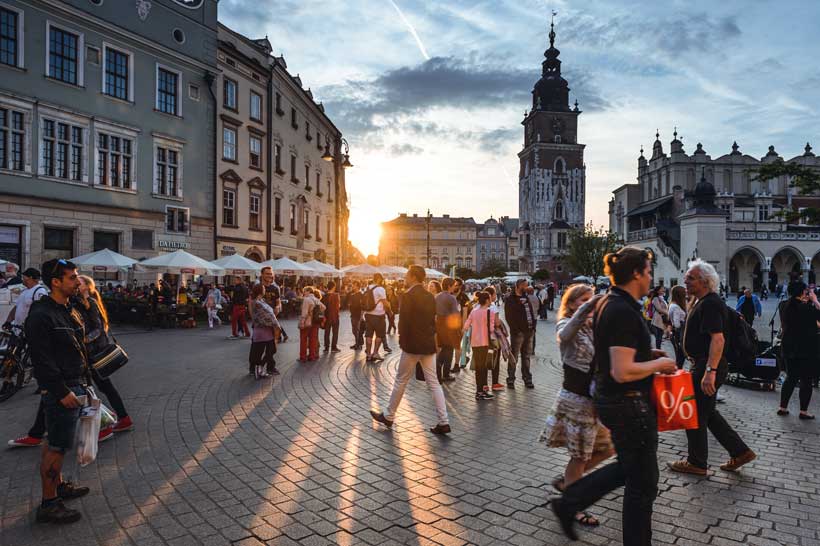 While attending the UN Climate Summit in New York, French President Emmanuel Macron urged European environmental activists to look in the direction of some countries of Eastern Europe, in the first place, those that this summer came up against the "EU initiative to achieve carbon neutrality by 2050".
The 2050 deadline was first voiced in a report prepared last year by the UN Intergovernmental Commission on Climate Change. According to the authors of the Report, humanity will be able to avoid the worst effects of climate change if it reduces greenhouse gas emissions to zero by the middle of the century. The proposal in support of the United Nations initiative by EU countries put forward by the European Commission in November last year envisages a set of measures to reduce greenhouse gas emissions next to zero; and to compensate for the residual emissions by taking agricultural and technological measures aimed at extracting carbon from the atmosphere. In March this year, as members of the European Council discussed the details of the initiative, the initial reaction, according to media reports, was "cautious". Only 8 EU member states supported it unconditionally.
However, "the situation had changed a lot" by May: the G8 addressed the other EU members with a proposal to fundamentally step up efforts to avert climate change. The participants in the discussion suggested channelling for these purposes a quarter of the total EU budget for the period 2021-2027. In addition, they proposed to introduce a ban on EU subsidies for projects that could worsen greenhouse gas emissions into the environment. And they also called for supporting the Community's commitment to the "zero emission" target by 2050 "as a deadline." . According to observers, what led to a rapid change in the attitude of many EU countries to the issue was a wave of environmental protests that swept through a number of major European cities, including London, Brussels, Stockholm, Paris and Berlin. Also, the change in attitudes could be attributed to the success of the "green parties" in the elections to the European Parliament held in May.
In Eastern Europe, the new "super-ambitious" climate initiatives were met with outright mistrust. During a summit in Brussels at the end of June, Poland, the Czech Republic, Hungary, and, with certain reservations, Estonia, blocked a clause on the implementation of the "2050 Initiative" in the EU strategy for 2019–2024 . Instead of clearly defined obligations of the European Union, with a fixed deadline of 2050, vague wordings were added to the final document. Under the new agreement, only an "overwhelming majority of member states" intend to achieve a zero impact of their economies on the climate, the so-called "climate neutrality", by 2050 . The refusal of EU members to unanimously support the new climate strategy has also cast doubt on the commitments undertaken by the EU under the Paris Climate Agreement. At the moment, all EU countries are obliged to reduce greenhouse gas emissions by 20 percent of the 1990 level by 2020. And by 40 percent by 2030. However, many member states cannot meet these requirements, some "significantly". The decisions taken in Paris in 2015 require signatories to prevent a rise in global temperature by more than two degrees Celsius. And "ideally", the temperatures should not increase by more than 1.5 degrees.
Countries of Eastern Europe came up against the new commitments even despite the "softening" of the original wording. Technically, the EU may soon get back to discussing the initiative: after the EU presidency goes to Finland, the issue can be added to the agenda again. Finland is one of the most ardent supporters of stepping up measures to address climate change. However, the recent failure means that, in practical terms, the EU will be able to return to the problem only after 2024. As they explain their position, the Polish authorities focus on preserving the country's energy security, – up to 80 percent of the country's electric power is still generated using coal. Warsaw also advocates a substantial increase in subsidies from the EU budget for upgrading the energy sector. The Prime Minister of the Czech Republic has pointed out that it is impossible to predict what course the events will take in 30 years. Finally, a country's formal endorsement of the "2050 Initiative" does not necessarily presuppose unconditional support for the EU climate policy in practice. According to the NGO Climate Action Network Europe, in addition to Poland, the Czech Republic, Hungary and Estonia, a cautious position has been demonstrated by Bulgaria, Lithuania, Slovakia, Romania and Croatia. Austria, Greece, Cyprus and Latvia have a number of reservations.
What are countries of Central and Eastern Europe afraid of? First of all, they fear for the economy. Decades after they switched to market economy, their per capita income is 2 to 2.5 times less than in Germany or France. Less diversification of economies, technologically and infrastructurally outdated generating capacities – all this puts Eastern Europeans on the losing side against the background of the more developed members of the European Union. Meanwhile, many leaders of Central and Eastern Europe owe their popularity with voters to the high rates of economic growth. It is no accident then that the success of the "greens" in Eastern Europe was much more modest than in the west and in the center. Eastern European voters are literally frightened by the high cost of today's "green" technologies, which promise far from clear prospects and only after decades. Politicians cannot but take into account public sentiments at home. In addiiton, the EU economy is slowing down. Even Germany, whose production chains attract many suppliers from the "east", teeters on the brink of recession. Not surprisingly, environmental issues in such a situation are fading into the background.
In addition, the ambitious slogans about the forthcoming triumph of "green" technologies do not always have a leg to stand on. In February The Economist reported that the income level of traditional energy companies is still higher than the performance of renewable energy projects. The global demand for oil continues to grow by 1-2 percent yearly – just like in the previous fifty years. Most environmental activists are still driving cars and using airplanes. It would be premature to rely on breakthrough technologies, which are not available for mass production yet. The volume of investments in renewable energy sources around the world is about 300 billion dollars a year – a drop in the ocean compared to investments in the development of fossil fuels. And even though they talk much about the early arrival of electric cars, in 2030, up to 85 percent of cars will still be running on internal combustion engines.
Meanwhile, the "2050 Initiative" in its current form is too vague to sound convincing, does not contain any, at least preliminary, estimates of potential costs or possible damage to economic growth. Given the situation, it is very difficult to convince the majority of voters that measures aimed at reducing harmful emissions will not inflict a catastrophic blow to their personal well-being. What makes it all worse is not only by the "bad example" of the USA, which many CEE countries are looking to. After America withdrew from the Paris Climate Agreement in 2017, the Trump administration has been taking steps to revive the national coal industry. Even such environmentally advanced countries as France and Germany have yet to devise a policy that could convince wide sections of society of the benefits of higher prices for eco-friendly products and services. One of the motives behind mass protests of the "yellow vests" in France was fears that that the government would boost taxes under the pretext of the need to "spend more on "green "technologies." As for tax cuts to stimulate the economy, the proposal is not popular with top-level officials in most EU countries. Meanwhile, fiscal incentives, which encourage public support for technological and cultural changes that come handy for combating climate change, are seen by specialists as one of the most reasonable measures that can alleviate the fears of skeptics.
Since most countries of the world are characterized by a "mixed" picture of the "pluses" and "minuses" of global warming, many people in the east of the EU are questioning the point of introducing a fundamental change to the economic structure of several decades in an attempt to reverse the negative climatic phenomena in the environment. Should we focus instead on political, economic and social measures that would help individual countries and associations to adapt to the objective trends in nature? Or, could it be an attempt, under the guise of solving environmental problems, to restrict development opportunities for competitor countries, either present or potential.
In the conditions of ever-increasing rivalry between states, the environmental issue becomes a convenient and attractive tool to discredit the opponents. East Europeans point out that rich countries, including Great Britain and Germany, are still using coal in order to maintain their economic growth. In many cases, it means tax exemptions and even budget subsidies. A dramatic reduction in the use of coal for production purposes and heating needs may require extensive political efforts, including an increase in subsidies from EU funds, for which Western members of the alliance will not be ready for years to come. For some environmental groups, the struggle for the protection of the environment outweighs any objective needs for the development of both individual territories and entire states. At times, it is next to impossible to separate the recklessly sincere idealism from the "lobbying of new-type corporate interests". As a result, criticism of the fuel-based development model turns out to be an instrument of competition that promotes the interests of the green economy — which is, as it has become clear in recent years, far from ecologically perfect.
The conflict over how to harmonize the environmental policy runs the risk of becoming yet another confirmation of an alarming trend for the EU of late. It turned out that "subsidies from the European Union are no longer part of its policy, which was designed to compensate for the internal imbalance in the EU, but rather a kind of gift for loyalty. We mean the well-known 'divide-and-rule' policy ", a deliberate separation of countries and regions in the Community that are not ready to unconditionally follow the decisions which are passed by the leading countries and Brussels.
Is the EU able to "overcome the de facto economic, social and cultural inequalities" which are still visible among its members? Or will these inequalities be joined by ecological and climatic ones over time?
Finally, radicalism among the ecologists frightens even Western Europeans. Emmanuel Macron demonstrated skepticism over the statements made in the UN by Greta Thunberg, a young Swedish activist who became known throughout the world in 2018 thanks to the idea of a global environmental "strike of school students". According to the French leader, Thunberg's "radical" position is destructive because it could trigger antagonism in society. The day earlier, German Chancellor Angela Merkel praised the activist's speech in the UN, adding, however, that Thunberg had overlooked a number of key trends. The German leader spoke about new technologies and innovations that "play a significant role in energy and climate protection".
The crises of the past decade have "revealed the ever-growing differences within the European Union", and have significantly undermined the previously unquestionable authority of "old" Europe in the eyes of many residents of the East. Against the background of a continuing asymmetry in the socio-economic situation, many CEE countries have managed to overcome the effects of the global crisis better than their Western partners. A number of observers have even outlined the prospects of turning Central and Eastern Europe into a "new driver" of economic growth within the entire EU. Under these conditions, it is not surprising that East Europeans are set on preserving the freedom of socio-economic maneuver in climate change issues in order to avoid their unjustified politicization. Russia shares these kinds of aspirations. By ratifying the Paris Climate Agreement, Moscow declares its readiness by joint efforts to work out such a paradigm of relations with nature that would meet the interests of long-term development. Russia is striving to strike a balance between a clean and safe environment, on the one hand, and the preservation of national competitiveness, on the other.
From our partner International Affairs