Conference Geopolitics and History
Geopolitics is a strange science or, more precisely, a specific "thinking style". While History reconstructs facts and interpret them ex post, according to the classic and still valid Cicero's line of "Historia magistra vitae", in geopolitics the basic rationale is future-oriented and not past-oriented: what shall I do, in History, to reach certain results?
Which are the initial conditions, the limits and the opportunities among those which occur once, as the Machiavellian Fortune, or those regarding the constant material features of a country?
As Giovanni Sartori always said, certainly all social sciences are series of data in which we can see similarities or not. However which data is needed to make a good geopolitical project?
I will try to answer this question: applying history to geopolitics enables those who have the character and the talent to do so to significantly improve the fortunes of their own country or even to change them.
Sometimes even to overturn them. As Italy, after World War II, and Japan, another defeated country, which were both the winners of the post-war period.
In fact, in his address at the 1947 Paris Conference, De Gasperi was right in saying he knew that "only the winners' personal courtesy" was on his side.
Italy, however, had its Protectorate in Somalia, which ended in 1960.
Was it a serious geopolitical choice?
Certainly so because everyone knew that the colonial phase was almost over and that the geographic and business cycle of the time could do without the colonial system.
It was the geopolitics of trade between industrial countries while, when possible, the Third World played the card of unearned income and rents on raw materials or, in the Pro-Soviet socialist countries, it created "import substitution industries" to reduce our exports and slow down our development.
Later the great Italian development of the 1960s focused on large state-owned enterprises.
Private companies, however, woke up to reality and developed through exports and a fast-growing domestic market
Another lesson that current governments should learn is that there are not fully export-oriented economies, which kill their domestic markets to better compete on the "great international market". It is nonsense and a crazy idea.
Both markets must develop harmoniously.
I remember it well – I had a first-hand experience in this regard. What was the geostrategic relevance? It was very simple.
The issue lay in competing with our allies without being noticed, by possibly invoking the right reasons of our opening to the Third World, where the "imperialists" that had won the Second World War were not very well-liked.
Without raw materials, but with plenty of labour force available and a perfect Mediterranean positioning, our fate was decided and settled.
The State managed raw materials at affordable prices for companies and the latter triggered internal development off.
At the time, increasing public spending was funded by growth itself.
The risk was well-run because, as great professionals, we tried to avoid the inflationary effects of export-driven growth with different currencies, often deliberately manipulated to create us problems – and I well remember Guido Carli leading, at first, our Exchange Office and later the Bank of Italy.
That ruling class had the highest degree of Italy's geopolitical perception.
Compared to current times, the clashes between Colombo and Giolitti were a great piece of work between professionals, while today we seem to be in a nursery school.
They knew and we knew that our development mechanism was the one outlined by the State-Market mix, but without cherishing too many illusions about our private enterprises' level of awareness.
State socialism?
Sometimes so, but it was the only way to grow fast and without too much inflation or too many asymmetric shocks.
If you want speed, you need to have a highly planned economy while, if you are interested in the ability to adapt to markets, you can be carried away by the slowness of the many free random transactions.
We had quietly inherited the public enterprises' model built by Fascism, including IRI, IFI and the other public companies for restructuring and upgrading enterprises, but we had adapted it to the theory of social personalism – halfway between Emmanuel Mounier, the intellectual of reference for Pope Paul VI and the extraordinary legacy of the "Code of Camaldoli," the document with which the Catholics were leading the new Republican Italy.
Once again there was a maximum level of geopolitical consistency.
We social Catholics were the only political force massively present in Italy. We represented the true Italy and we had a very good relationship with the United States.
Defending Tradition and our People after a defeat and, in the meantime, preparing economic revenge.
We also turned temporary aid, namely the Marshall Plan – officially known as the European Recovery Program (ERP) – from post-war economic and humanitarian aid, much less relevant than we currently believe, into the first step for reconstructing our whole economy, including the one which bothered our winners.
The perception level of Italy's place in the world, ranging from Pasquale Saraceno to Ezio Vanoni and, immodestly, myself, was almost at the maximum level.
Hence we had to thank our Anglo-Saxon friends, but we had not to be relegated to be the fifth wheel of their business cycle.
Italy was and had to be master of the Mediterranean and open itself to Eastern European markets, even to the Soviet Union's, having the largest Communist Party in the world in electoral terms.
It was our idea and we played that card with the image of a young, energetic, free and democratic Italy.
We said to our Allies we could follow them in the "Cold War" – and, indeed, what we did in that field will never be fully told by history – but they had not to annoy us when it came to opening markets to our manufactured products.
And there was that perception even when, with Enrico Mattei, Francesco Cossiga and Bettino Craxi, we upset some plans of our British and American friends.
Politicians devised the great economic and social strategies and even the way to make them be swallowed up and digested by the most recalcitrant among our Western friends.
That was the free geopolitical competition between nations; we were taking our history back after decades of protectionist freezing.
However we protected ourselves very well, even better than our Japanese competitors.
You may say we produced Motta-Alemagna "State panettoni" – and, indeed, we were criticized for that "entrepreneurial State" which was expanding also to less strategic economic sectors. However, if the well-known family brands were lost in comforts, pleasures and debt, what was the fault of the State which recovered factories, equipment and workers and kept on producing excellent cakes?
Nevertheless everything was over with the end of fixed exchange rates in 1971.
Oil became the primary market of the US dollar and, more strictly, of the US economy cycle, while Kissinger made a deal with the Saudis to "manage" the petrodollars coming from the oil price increases following the "Yom Kippur War".
So America funded the Vietnam War and its failed project of "New Society" – a pocket-size Welfare State in the land of Protestant private enterprise extremism.
We were so accurate in our geopolitical perceptions that while we were close friends of the Arabs in the Middle East, we were also a stable and reliable point of reference for our Israeli friends.
It was not duplicity or double-dealing, but full geopolitical awareness of our limits and our potential.
More importantly, we had to protect our development rate.
The Moro affair, however, marked the end of the First Republic, the era in which Italy – with Andreotti, Craxi, Cossiga, Moro, Ugo La Malfa and the many friends trivially called "secular politicians" – had rebuilt the country precisely on the basis of a perfect geopolitical and strategic knowledge of our new role in the world.
Moro was assassinated and this destabilized our global military and economic security network, inductively leaked from the Red Brigades to our economic and non-economic competitors and enemies.
Hence it was the end of our "secret geopolitics", as a result of Moro's death, that stifled and blocked economic growth and our winning production formula.
And what about today?
If there is a ruling class not even understanding the geopolitics basics, this is exactly the current Italian ruling class.
We have sold everything just to make money and go back again into the eternal limbo of secular stagnation, which is a negative Kondratiev cycle for everyone, but especially for those who suffer it due to their competitors.
The entry into the Euro area, which had not to be taken for granted, was carried out by calculating the last six months of the Lira-German Mark ratio, a particularly good time for Italy.
As if, being sixty, we had to jump as in our prime.
No one said anything at the time.
It suited to Germany which, meanwhile, had become Italy's global competitor. We could complain about it, but we did not.
Thatcher, Mitterrand and Kohl – constantly in touch with Cossiga – in fact accepted the German reunification just because they could take the German Mark hostage – as they had done with aspirin – and called it euro.
The statesmen of that Europe knew it perfectly, whereas our petty politicians take everything for granted. They are selected only for their appearing on TV and are now a prey to the lobbies' money.
In fact, approximately 40 lobbies operate out in the open in Italy's Parliament.
Obviously the First Republic's ruling classes dealt with lobbies but, except for some rare cases, they were not influenced by them.
Too strong was the Party's control for the worst to happen.
Now, after the ill-conceived privatizations – and that was the real reason for the shift from the First to the Second Republic – the State does no longer organize economic life and the results are before us to be seen.
Private individuals can never be farsighted and organize large companies for many years.
There is no capital, the business owner family is divided and the heirs are not up to expectations.
Pure liberalism and laissez-faire are good for small companies, while for the large and very large ones the State is needed, with its regulatory power, its wealth of capital and its professional managers.
Just as war is too serious a matter to be left to the military, the economy is too important a matter to be left only to capitalists.
Currently it is as if the memory of the First Republic's geopolitics in a different context had remained, thus producing sometimes grotesque results.
A persisting "American myth", while today the United States look well beyond Europe they now consider to be ruined, and thus a possible prey.
A sort of tender and comic loyalty to those who use the economic and strategic levers to eliminate us, such as the easy purchases of our companies and the failed economic expansion which, in fact, makes us others' prey.
We have not even seized the Brexit opportunity.
We have not even our banks any longer. In the period of "Quantitative Easing" started by Mario Draghi, the Bank of Italy's liabilities in the Euro system slumped: in September they fell to -354 billion euro.
We have no longer our banks – hence the transactions of the European monetary area penalize us, while capital is fleeing our country.
And when the European Quantitative Easing ends – much to Germans' delight – what will happen to our funds and debt securities, which few actually want under the current conditions?
There is not even a sign that our ruling class has developed a few working assumptions, or at least leading us to think they know what is going on.
The underlying idea seems to be that everything is inevitable and dark, hence we might as well devote ourselves to Twitter, to the media, to appearances on some talk shows – in short, to the "image", which seems to be particularly important for politicians' popularity in today's communication society.
Obviously we record booming foreign investment in small and medium-sized Italian companies – mostly minority shareholdings – but where are the profits going?
In the fashion world, the "Made in Italy" absolute model, the Arabs bought almost everything: Corneliani, Dainese, Tiffany and Gucci by Bahrain, while "Valentino" by Qatar. There are 15,800 French companies operating in Italy, not to mention banks: BNL-Paribas, Crédit Agricole, etc. In the energy sector EDF purchased Edison, but French companies also operate in the public transport sector in some Northern cities and in Tuscany.
Nothing wrong, in principle, but how do we respond to these attacks?
Are we doing at least the same? Not at all.
Currently the Italian penetration into the EU and US production systems is quite good, but not enough yet.
The level of our purchases "outside the area" is certainly not such as to equate what is lost.
According to my calculations, 24% of the total foreign acquisitions in Italy is operated by us externally.
Unicredit has a 9.7% Islamic shareholding, including the Emirates' Abaar fund and LIA, the old Gaddafi's bank, now disputed and contended by the two major factions.
The same holds true for BPM, with different percentages and with the agreement between Sanpaolo and Qatar's National Bank.
Do you believe that all these large and politically significant bargains and business are governed by the relevant Italian authorities?
Not at all, there is only the naive myth of the self-regulating market.
I fear that this applies also to military security and intelligence – everyone can buy anything without the secret services being in a position to say "no"!
We all know that the Italian Stock Exchange is owned by the London Stock Exchange.
The corporate structure of the Italian Stock Exchange, however, also includes a bank from Dubai and another sovereign investment fund from Qatar.
Once again, power flows which operate without control, discernment and often even without most of the ruling class knowing about them.
Will this power structure have some impact on our policies in the Middle East? Will these capital dislocations influence our decisions?
Certainly so, but the flows must be controlled, otherwise they will govern and rule us.
The market is free, but the government has to manage and regulate it anyway.
Nations have not disappeared in the liquid world described by the all-too-famous sociologist Bauman. They have only been relocated. They do so every day, in a context in which there is a non-declared ongoing and creeping war.
It is the clash and confrontation between regions of the world, which occur in many concrete and abstract places.
In fact Europe is bound to lose and be broken up into areas – governments like it or not.
Hence the winner is whoever remains nation.The loser is broken up and becomes "liquid".
The other pole is the United States, which will become increasingly autonomous and independent from the losing European Union.
In South America and Africa "bubbles" will materialize with homogeneous characteristics by production type, but they will change very quickly. The same will happen to Central and Southern Italy, which will be "attached" to North Africa up to becoming an economically and strategically homogeneous region.
Also Northern Italy, Switzerland, Austria and Slovenia will tend to build a united bloc. Central Germany and France will still play the scene of Kerneuropa's unity, while Scandinavia, the post-Soviet republics of the old Hanseatic League and the Netherlands will be integrated northwards.
Italy has lost – hence it will be divided, irrespective of laws or Regions.
With a view to further highlighting Italy's crisis – the crisis of those who have definitely lost the globalization fight – we need to mention the young people leaving the country after graduating, or anyway "trying their luck" and looking for a land of opportunity elsewhere, now that Italy is at the core of all misfortunes.
A dead country cannot give hope to life, namely to young people.
Why should one stay in Italy without any prospects?
Nevertheless the State and families pay generously for youth education and the fruit of their children's skills are used by other countries, which invested not even a euro in their education and training.
In 2015 the Italians who left the country to live abroad permanently were 107,529. Not all of them are enrolled in the Register of Italians Abroad (AIRE) – hence we may also assume they are twice that number.
36.7% of these 107,529 Italians are young people aged between 18 and 35, who moved to Germany as many of their grandparents had done several years ago, before our great post-war reform.
There is no German motorway or Alpine Swiss flyover not built with the hard work, tears and blood of our children from the South of Italy.
However, 69.2% of those who moved abroad, did so to Europe.
Hence it did not take much to keep them home – the homologies with our EU colleagues are still many.
On average, the college and university years cost 3,000 euro for those who remain at home and over 8,000-9,000 euro for the young people who move to other cities.
The calculation is easily made, considering that in 2014-2015 – the latest years for which data is available – the total number of registered university students is 270,145.
A huge mass of young people and investment that are destroyed in a closed circuit characterized by the death of any hope, slammed doors, underpaid jobs for which there was certainly no need to study, as well as a biological, affective and professional life – if any – which is fulfilled when it is too late.
It is not a problem of money, but rather the knell of any hope in Italy, that you can see in the eyes of the many young people who have excellent diplomas and degrees, which cannot be used to make the country grow and change. Young people who are trapped in a repetitive circle of life with only one thousand euro a month – if any – to survive.
Not to mention how this situation affects pension schemes, which now provide only pocket money for these young people.
A death spiral: young people cannot settle down and give birth to children – hence the State's fiscal crisis worsens thus leading to ridiculous pensions.
How can a country survive in this way? How long can we still keep an advanced production system in place, when university students have decreased by 20% over the last decade and academics and experts – "les savants", as Saint Simon called them – leave the country?
Darkness at noon for Italy, as when Jesus Christ died.
How many factories and companies have gone bankrupt, often as a result of oppressive taxation and baroque bureaucracy. How many entrepreneurs have killed themselves to avoid the stigma of bankruptcy – the same stigma of failure looming large over the many young people who cannot find a job?
How many chances of surviving has a country based on this equation: fewer companies, fewer workers, less-skilled jobs and much less generational turnover?
We recorded over 700 suicides for economic reasons.
44% of them were committed by entrepreneurs; 40% by unemployed people and 10.3% by employees.
In the first half of this year they are already 81 (+28%).
Currently Campania has replaced Veneto as the region most affected by this sad record – and we can easily imagine the many issues related to economic lawfulness.
However, the fact that businessmen sometimes attempt suicide or work on the verge of viability – by possibly paying workers and not taxes, otherwise they could not even survive – means only one thing.
It means that social processes are not governed and that they are not managed by efficient authorities. They are allowed to go away as productive "bubbles", while they should be included in a program – also a public one – to regulate them.
We should never leave the development of the small companies in my beloved Veneto region at the mercy of the German or Austrian cycle fluctuations and, when the former Yugoslav republics are available, we should compete, organize new markets and improve technologies.
We should not let technology and crafts go to Northern Europe, where our models are copied and sold at a lower price.
Work must be protected – certainly in a new way compared to the old tariff barriers – but we can hardly believe that such a sensitive mechanism can be left in the hands of small business owners or their tiny banks.
It was said that the First Republic was suffering from "production gigantism", but the incompetent Second Republic is floundering in a phase of obsessive dwarfism and, sometimes, narrow-mindedness.
Our large companies – the few ones which have survived – are those who were born as small ones during the First Republic and that – sensitive to international laws and above all to the national interest – we have protected, nurtured, sometimes rescued and often funded.
There is no economy without national planning, especially now that all productive systems compete at the same time in the world.
In fact, when I look to the industrial policy of the latest Italian governments, I just become speechless.
The crisis always kills the smallest companies and Italy is a country that structurally does not protect its SMEs.
Renzi's government has not even rescued one single small company and it has not implemented any policy to create others.
Scarce tax relief and no bureaucratic streamlining and simplification for the 5,332 new small technology companies set up between 2013 and 2015 while, over the same period, 1,127,167 traditional companies were registered as "new", of which only 51% are real enterprises, but a mere 4% was created to develop an innovative idea.
Hence this is Italy's new disastrous geopolitical equation: a few firms, that are still decreasing in number, of which very few ones develop innovation; falling domestic demand and total workforce, while Italy's economic and social fabric is deteriorating.
A hetero-directed country, without its own memory or culture, forced as any South American banana republic to follow the fads and diktats of those who are winning the ongoing daily war, which is the third world war.
A ridiculous ruling class that presents world leaders with football players' jerseys and purrs and applauds those who mocks it. A country which pretends to be what it no longer is, namely a great industrial country, our old First World Manufacture.
A non-existent political culture – whereas it is precisely politics which is culture at its finest – while schools become indoctrination centres for the most foolish fads and myths.
A country which does not know that the old alliances are dead, and that it must look for new ones, eastwards, in China, in the new string of pearls of Xi Jinping's "maritime Silk Road", or in the new technology society, as done by Israel.
As Leo Longanesi brilliantly said, "the modern grows old and the old comes back into fashion".
Who did fight for liberation of Bulgaria in 1877-1878?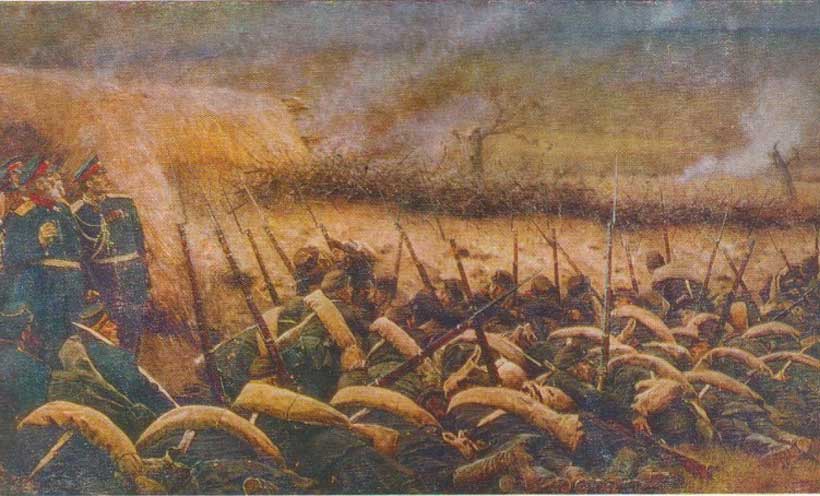 Russian professor, Doctor of History Sergey Perevezentsev has touched upon a hidden historical and political motive of the scandal caused by the speech of the Patriarch Kirill of Moscow at the celebration of Bulgaria's liberation from Ottoman oppressors.
It would seem that Bulgarian President Rumen Radev said everything correctly in his speech – he called to keep memory of the warriors of many nations killed on the fields of those old battles: Russians, Romanians, Finns, Ukrainians, Belarusians, Polacks, Lithuanians, Serbians and Montenegrins. "Historical tolerance" is preserved, and principle of "multiplicity of truths" is not broken.
However, as the historian explained, in 1874 military service became obligatory in Russia. In regular military units comprised soldiers of different nationalities, but a regiment included mainly Russian soldiers. In addition, very often the name of the regiment would not match its permanent location.
Some subjects of the Russian crown, in particular the habitants of the Great Duchy of Finland and the North Caucasus at the beginning of the Russian-Turkish war were free from military service. But in these regions there were military units comprised of volunteers from the locals.
So a question arises: why is the number of the nationalities mentioned in the Bulgarian president's speech so limited? In fact Chechens, Avars, Kumyks, Kabardians, Ossetians, Ingushes fighting in the Russian army brought a big contribution in that victory over the Ottoman Empire. And if we recall that the officers of the Finnish battalion were Swedes, then it is necessary to add them too to this list. And also Baltic Germans, in the large number represented in the officer corps of the Russian army. And many others.
Then another question: why is there self-contradiction in this list? In fact besides Polacks battling with Turks in the Russian army, there was the Polish Legion that, vice versa, participated in fights on the side of the Ottoman Empire.
So why was it necessary to distinguish certain nationalities, ignoring the merits of others? Why was it impossible to say the simply "multinational Russian army"?
Answer for these questions Sergey Perevezentsev finds not in the past, but in our times: the Bulgarian president mentioned exactly those people that once were a part of the Russian empire, but today are title nations of independent states. Otherwise speaking, this list has a hidden "anti-imperialistic" meaning: commemorated should be only those people, who "broke out" of the "Russian imperial burden". Historical events are used first to underline the rightness of the "European civilization choice" and, second, to minimize the role and value of the Russian state in history and in today's events.
As Doctor of Political Sciences Alexander Shchipkov noticed in his article Bulgarian speech of Patriarch, the western politicized historiography constantly promotes the idea that "not Russia took part in all its important historical victories, but individual nations being a part of it". And the aim of such a manipulation with history is to "deprive Russia of its right on its own great history and, as a result, the rights on the modern big politics".
His Holiness Patriarch of Moscow and all Russia Kirill also stood against this hidden anti-Russian rhetoric. "Russia did not look at Europe: moved by her love of the Bulgarian people, still weakened by the previous war and having no political support in the world, she began her struggle for the liberation of the Bulgarians. It was a great example of how spiritual, cultural and religious solidarity overcomes political pragmatismBulgaria was liberated by Russia, not Poland, nor Lithuania, nor any other countries but Russia. I would like to say frankly that for me it was difficult to hear references to the participation of other countries in the liberation of Bulgaria. Neither the Polish Sejm, nor the Lithuanian Sejm made the decision to start a war against Ottoman Turkey. We stand for historical truth; we won it by our blood and there can be no political and pragmatic reasons for which this truth should be hushed up or interpreted falsely ", he said
According to Professor Perevezentsev, the polemic flamed up after these words, and the speeches of some Bulgarian politicians saying loathsome and embarrassing things unacceptable for a decent person only confirmed the presence of that hidden meaning.
The foreign policy proposals of the various Italian political parties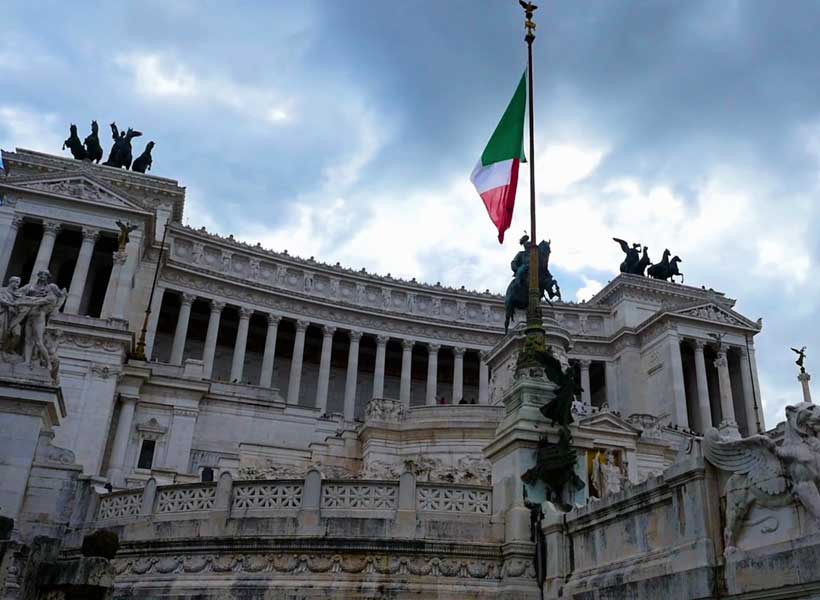 While, in the so-called "First Republic", Italian foreign policy was an essential tool in the practice and activity of the various political parties, exactly the opposite happens in the current so-called "Second Republic".
After the Cold War, it seems there is no longer a need for foreign and defence policies –  a bit like that US senator who asked for closing the CIA after the USSR fall.
Just think that – as the former Italian President of the Republic, Francesco Cossiga, used to say – 50% of voters rooted for the East.
Aldo Moro was the leader who actually led the intelligence services politically – the services with which, for example, we could afford to secretly deal with Arafat and the countless movements of the Palestinian insurgency to be spared terrorist actions on our national territory.
It is also worth recalling that the so-called "Lodo Moro" -an unwritten agreement introduced by Aldo Moro while Foreign Minister, which permitted Fatah and the other Palestinian resistance movements to move personnel, arms and explosives through Italy on condition that the Italian territory was spared attacks – was well-known also by Israel, who appreciated the Lodo and used it.
A diplomatic and intelligence masterpiece that the current  childish leaders in power would not even be able to understand, let alone conceive and put in place.
Currently the Italian politics has seen the materialization of the play written by Roger Vitracin 1929, namely "Victor, or Power to the Children".
In the programs of the 42 political parties that run for the 2018 general elections, there is obviously much talk about  migration, but no one even thinks that this problem is related to foreign policy.
There are also apparently specific and analytical programs on international cooperation but, once again,the link between development cooperation and foreign policy is not understood – and indeed, even a child could understand it.
Do the drafters of many electoral programs probably think that there is no connection at all?
"Second Republic", or rather parochialism, provincialism and demagogic incompetence.
In fact, one of the typical features of our current Republic is moralism, i.e. the evaluation of national or international political phenomena according to the distorting lens of  supposedly superior ethical standards.
Precisely in his own country  Machiavelli is definitely dead and buried. Vacuous political narratives – often originated in North America -are rife on Kim Jong-Un  being "crazy" or Putin manipulating the US elections won by  Donald J.Trump.
Putin is also supposed to make his "populist" friends win in Italy, too.
Whoever, like us, read the CIA-NSA-FBI documents on the issue of Russian pressure on the US elections can hardly not understand how the alleged Russian manipulation of the US presidential election is a huge fake.
A power like the Russian Federation certainly has its agents of influence and its specific relations with the  American power, but the issue is not as the intelligence documents tell us.
What if all this happened to us? What would happen with the heirs of Vitrac? In fact, Italy no longer has a foreign policy. Neither right nor wrong.
Obviously this huge issue of Italy's future foreign policy is not at the core of the average voter's interest, butit is anyway the soul of a State's practice, even though it is still hard to be turned into empty propaganda.
Let us now analyse the programs submitted to voters  before the general election of March 4 last.
Deafening silence on the United Nations, which is also called into question at every turn, when needed.
There is no mention of the United Nations in the centre-right coalition program, while the Democratic Party (PD) speaks about Italy's one-year mandate in the Security Council as non-permanent member in 2017, where it has been replaced by the Netherlands in the current year. Italy had not sat on the Security Council since 2008.
However, Italy's presence in the Security Council is regarded by the Democratic Party only in relation to the conflict in Syria and Libya.
For the time being,as far as we know, no miraculous results have been reached thanks to Italy's mandate in the Security Council.
The Five Star Movement calls for the full implementation of the UN Charter, as well as of international law that is not as unambiguous and unequivocal as the draftersof the Five Star Movement's program may think.
Conversely, More Europe, the liberal and pro-Europeanist coalition led by Emma Bonino, thinks about the  establishment of a National Autonomous Agency for the Protection of Human Rights.
It should be noted, however, that there is already an organization known as European Union Agency for Fundamental Rights, established in 2007 and based in Vienna.
No electoral programmentionsthe Council of Europe,  OSCE (except for a minor reference in the program of Free and Equal, the left-wing coalition led by the former Speaker of the Senate and anti-Mafia prosecutor, Piero Grasso) and other international organizations.
Hence we wonder what prospects and guidelines our future representatives will have in those structures.
With reference to torture, the centre-right coalition proposes a law putting aside this type of crimespossibly perpetrated by the law enforcement agencies, but torture is an international crime that is precisely so if it is perpetrated by public officials.
Furthermore the rule published in the Official Journal in July 2017 has been criticized by the United Nations itself.
Hence a foreign policy that seems to be the result of a rock concert, devoid of any realism and continuously having a guilty conscience: we are the "rich" (but you can rest assured that soon this will no longer be the case) who  exploit the "poor" – without considering the impact of Article 11 of the Constitution.
Rules and regulations that would not allow our "peace-keeping  missions" abroad – not even in strictly legal terms – or probably not even the reaction to an attack.
While the "repudiation of the war" enshrined in Article 11 of the Constitution is the foundation of Republican Italy's adhesion to the UN and the other international peace alliances, Article 11 does not distinguishes between defence war, resistance to the forces of a possible invasion, Italian action taken jointly with allies, defence of the territory and, even worse, defence of national interest.
Former Prime Minister Massimo D'Alema shall be given credit for having considered this constitutional tenet "outdated and old-fashioned".
Even the repression of terrorism can hardly fall within the scope of Article 11.
In the Constituent Assembly of 1948, Luigi Sturzo said that war was a crime in itself and obviously the Communists  skilfully manipulated the Constituent Fathers' strategic ignorance and the fully specious union between Fascist warmongering and ordinary and effective military defence.
The wording of Article 11 was good for a Constitution at a time when the Communist Party and the Catholic and liberal forces gloweredat each other with hostility, but certainly not today, when the rules and regulations pursuant to Article 11 jeopardize even our participation in actions in Libya.
A treatment implicit in the "repudiation of war", which implies reducing a country to the servile state.
In fact, before Italy, it was put in place only with the Japanese Constitution, dictated by General Mac Arthur in 1946 after two nuclear bombs being dropped on the Japanese territory.
Indeed, also Article 9 of the Japanese Constitution speaks about "renouncing the sovereign right of belligerency", but since 2013 Shinzo Abe has developed the Japanese Self-Defence Forces significantly, so as to clearly oppose China.
The United States haseven been happy with this new proactive Japanese pacifism combined, however, with a resurgence of national pride and imperial traditions.
Still today, albeit secretly, young officers of the Japanese "Self-Defence Forces" go to the Yasukuni Shrine to worship not only their ancestors, but also the heroes who fought against Westerners (and the Chinese).
Still today, the red-ray flag that General MacArthur had forbidden – is secretly sold.
If the Cold War ends, you must also think that there is no longer the Big Brother rescuing you from an invasion.
Hence you prepare for not giving in and for creating a strong deterrent.
If you are still a State and you have a just decent ruling  class.
Incidentally, it is worth recalling the sibylline, but witty remark by former prime Minister Giulio Andreotti when he was accused of having declassified "Operation Gladio".
"If I had not declassified it, the others would have done so".
Which others? Easy to imagine. But here we are still in the  Republic of Adults, not in the Republic of Children  – just to paraphrase Vitrac's play.
However, let us revert to the electoral programs: in  Silvio Berlusconi's opinion, common defence would make us "save billions of euros" and the EU go back into the mainstream of world's great powers.
Unfortunately, defence is not made only of money, but also of doctrines, technologies and political will – and I doubt that this pot pourri of European defence could develop a common policy line.
France looks to a European Army because it takes Italy's  weakness and the new alliance with Germany into account.
Let us also think about the role played by France for peace in Libya, with a truce declared during the meeting held between Macron, Fayez Al-Sarraj and Haftar at the end of July 2017.
A role stolen from Italy, but Italy has no one to blame but itself.
Therefore Berlusconi thinks that NATO should be strengthened and that we should side with the new Franco-German axis.
A defence policy that does not necessarily combine our economic interest with the interest of the new Franco-German axis.
In the foreign policy program outlined on January 18 last, the current Forza Italiaparty also speaks about rising  military spending, to 2% of the GDP,which has long been a key political goal of NATO and the United States led by Donald Trump.
Nevertheless, unlike what happens in Hegel's philosophy – quantity does not automatically turns into quality.
More Europe, the coalition created by Emma Bonino, believes that Permanent Structured Cooperation on security and defence(PeSCo) – which inevitably leaves a great deal of autonomy to national governments – must be strengthened significantly.
More than this? And how? Where is Italy's national interest in this choir of Beethoven's Symphony No. 9?
More Europealso wants the denuclearization of the whole Europe and the universal abolition of nuclear weapons.
Military inventions, however, can be never disinvented and we wonder what would happen if terrorist groups or minor States were to use "dirty" nuclear bombs or threaten the use of a nuclear weapon – albeit small – to reach a specific political or economic goal.
In the Mediterranean region alone, which should be the perfect theatre for testing PeSCo, the countries which plan to have  nuclear weapons are currently Algeria, Egypt and probably Morocco.
Are we sure that, in this case, it is enough to sing Beethoven's Ode to Joy, "You millions, I embrace you"?
Obviously Brexit is a unique opportunity to build a new hegemony in Europe, but everyone is playing a new national role. Only Italy is stuck to the old Cold War and asks for others' help, which is never disinterested.
The Five Star Movement does not even talk about a specific electoral program for foreign and defence policy.
Nevertheless, considering their Parliamentary positions, we must mention the difference existing between the group in the House of Deputies and the group in the Senate with reference to Italy's NATO membership: the former is quite favourable while the latter is fully opposed to it.
With specific reference to the mission in Niger, someone said that we are going to "patrol the desert", not considering the fact that the desert there is currently very populated.
The Free and Equalcoalition  deems it necessary to further reaffirm the constitutional principle of repudiation of war, also in relation to international terrorism, and to sign the Nuclear Weapon Prohibition Treaty. Also the More Europe coalition agrees on this latter point.
The aforementioned Treaty was adopted on July 7, 2017 at the United Nations and was supposed to come into force after 90 days with the ratification of at least 50 States.
Fifty-three States have already ratified it and it was already adopted – God forbid -by the Italian Parliament on July 18-24, 2017.
God forbid we miss the new Manzoni-style edict described in his novel, The Betrothed,boiling down to empty gestures, as well as all talk and no action.
Hence there is no need to include it in an electoral program.
In short, a collection of platitudes and ultra-pacifist clichés typical of the late 1968 protest movement.
Is Croatia Closing the Gender Gap in Science?
Today, on International Women's Day, we would like to introduce you to four Croatian women. These women are inspiring, because they spend their days pushing the boundaries of knowledge in artificial intelligence, IT, reproductive biology, ecology, biochemistry and enzymology. They are female researchers working in the male-dominated fields of science, technology, engineering and math (STEM) – fields where women account for onlyjust 28% of the world's researchers.
While some of these scientists are already recognized beyond Croatian borders, others are just starting out their careers. What they also have in common is that their research is being financed through World Bank loans that support the Unity through Knowledge Fund (UKF). This fund finances collaborative projects for Croatian scientists, and scientists of Croatian origin, who are working for international research institutions, focusing on the career development of young scientists and researchers.
The UKF provides an excellent example of how employing an unbiased, transparent, and competitive selection process can allow women researchers to excel. Of the 130 grants, awarded, 64 were given to women applicants.
Dr. Gabriela Vuletin Selak, of the Split Institute for Adriatic Crops, has dedicated most of her scientific research to the reproductive biology of olives. She is currently studying the Olea europaea L. – one of the most commercially important fruit species in the Adriatic area of Croatia. With its growing commercial importance, olive cultivation has been increasing over the past three decades, while the genetic structures of orchards have been undergoing changes with the constant introduction of foreign varieties.
Through her work, Gabriela is providing invaluable information to Croatian olive growers about which cultivars to plant together, so that their mutual pollination and fertilization provide optimal results. Her work is so appreciated by olive growers that the Association of Olive Growers and Olive Oil Producers of the Split-Dalmatia County gave her an award for scientific research and publishing in the area of growing olives.
Gabriela's love for science started at a young age. She was a curious girl, spending hours exploring the outdoors and the shores of the Adriatic to see what wonders she could find. She loved asking questions about the world around her. For her, science is about working hard and playing around with the most interesting "toys" in order to answer those questions. The Mediterranean landscape played a decisive role in her career path. Olives have become her scientific choice; olive orchards her lab.
The Zagreb-based professor, Dr. Bojana Dalbelo Bašić, shapes intelligent systems through inspiration from human reasoning and learning patterns. Bojana leads several international and domestic projects in the field of artificial intelligence, machine learning, and data and text mining, and has published over 100 scientific and professional articles and papers. Her research landed her a spot on the list of the 50 most influential women in the Croatian IT industry.
Bojana, who works at the Faculty of Electrical Engineering and Computing, is leading the UKF financed project "Event Retrieval Based on Semantically Enriched Structures for Interactive User Tasks (EVERBEST)," together with another female researcher – Prof. Nataša Milić-Frayling from the University of Nottingham.
Through EVERBEST, the two researchers and their team are focusing on researching event-focused information needs of the general public and professionals. With the availability of tremendous amounts of news online, the technical challenge lies in providing event-oriented search and recommendation capabilities that meet diverse information needs. Bojana's team has developed novel techniques and models for event-oriented searches and recommendations grounded in event consumption habits – which will ultimately change information-seeking task models and will provide a valuable service to journalists, news analysts, and the general public.
"Science gives you an opportunity to remain a child and continue exploring with wide open eyes, asking questions and seeking answers each day, hoping that one day this will lead you to new discoveries perfecting the picture of the world as we know it." This is the motto of young Dr. Daria Ezgeta Balić, from the Split-based Institute of Oceanography and Fisheries.
Daria is passionate about the biology and the ecology of mollusks (marine bivalves). Daria and her all-female team of six researchers are working on the UKF-funded project, "Competition between native Ostrea edulis and invasive Crassostrea gigas oysters in the Adriatic Sea – effects on the ecosystem, fisheries and aquaculture."
The Pacific oyster – C. gigas – entered the Mediterranean sea in the 1960's as a response to a decrease in the production of the native Ostrea edulis, caused by parasitic diseases. The non-native, invasive C. gigas started reproducing and spreading outside aquaculture sites, endangering the native O. edulis. The research of these seven young women is the first step towards the establishment of management strategies for C. gigas in the Adriatic Sea and will help estimate the economic impact of the invasive oyster on fisheries and aquaculture.
Prof. Ita Gruić Sovulj, Associate Professor at the Chemistry Department, Faculty of Science, University of Zagreb, tells us that she has a great love for enzymes, since, to her, they are "the marvelous molecules that provide the foundation of life and are the enduring motivation in my scientific life."
Currently, Ita is leading a project concentrated on how the cellular error-correction mechanisms evolved to ensure accurate protein synthesis (translation). She works on enzymes aminoacyl-tRNA synthetases (aaRSs), that attach amino acids to their cognate tRNAs. This is a crucial step in recruiting amino acids for building proteins.
She explains that errors in protein synthesis are toxic to bacteria and are related to neurodegeneration in mammals. Understanding how cells control the fidelity of this process and prevent translational errors, as Ita attempts to do through her research, is therefore highly relevant. Ita's work provides clues on how to create antibiotics that will compromise the fidelity of protein synthesis and kill bacteria.
Ita's research was published in seven papers in respectable journals. For her achievements in strengthening the understanding of aaRS error-correction mechanisms, she received the National Annual Science Award of the Republic of Croatia for 2014 in the Field of Natural Sciences (Chemistry). Ita's scientific knowledge and enthusiasm are shared with many students while she teaches biochemistry and enzymology courses for students of both chemistry and molecular biology.
In summary, the experiences of these inspirational women show that the STEM fields, which, globally, are still mostly dominated by men, are now increasingly becoming a place for women as well. Statistics corroborate these improvements, as Eurostat data shows that Croatia's distribution of engineers and scientists by gender was almost 50 percent each in 2016, while the EU average is 40 percent female.
Nonetheless, much remains to be done with regard to gender balance in science. There are still great barriers that discourage women from entering these professions and obstacles continue to block progress for those already in the field. Women have to work harder to get recognition. Hopefully, by talking and spotlighting accomplished women in STEM fields, more young women will be inspired to take on this challenge and become scientists who may change the world through their research and discoveries.