The Nexus between Globalization and Justice
"It was the best of times, it was the worst of times, it was the age of wisdom, it was the age of foolishness, it was the epoch of belief, it was the epoch of incredulity, it was the season of Light, it was the season of Darkness, it was the spring of hope, it was the winter of despair, we had everything before us, we had nothing before us…"- Opening paragraph from "A Tale of Two Cities"
In 1973, E.F. Schumacher wrote a book entitled Small Is Beautiful. The book was well reviewed and was read by many people concerned with the global ecological disaster, but perhaps it was a bit ahead of its time.
That was after all the time of agribusiness and the widely held idea that "big is always better." That in turn was integral part of a positivist approach which believes that progress is inevitable, it is always scientific and what comes at the end and is most modern is always the best of all possible worlds.
Now we are more likely to be persuaded by those who insist, as Schumacher did, that a more localized decentralized approach to economics may be the more sensible and humane approach.
The question arises: why is that? Quite simply because economic globalization has taken center stage while global warming is often derided and ignored, more often than not by those who are supposed to be our leaders. Some say that globalization actually began with the era of Western colonialism and imperialism and it is unstoppable like the idea of progress. Closer to us, in modern times, while welcomed and seen as a panacea at its inception in the last quarter of the 20thcentury, it has by now transmuted into a great debate on whether globalization is capitalism at its most pernicious or a promising way to reduce poverty world-wide. The sad truth is that while wealth has been increased it has mostly gone to the one per cent on top of the economic pyramid while the poor and middle class have seen no economic process.
Laissez-faire liberal capitalists of various stripes and assorted entrepreneurs searching for world-wide market opportunities a la Trump naturally support globalization and argue that becoming part of the world economy is the only chance for developing countries and those living in abject poverty at grasping economic opportunities and lift themselves out of poverty. They see absolutely nothing wrong with globalization per se; at best they suggest some reforms in its methods and its side effects on regional cultures. They may pay lip service to regional cultures and even religious heritages and tradition while at the same time deriding them as retrograde but necessary superstitions to keep the people docile and exploitable (hence Marx critique of religion as the opium of the people), but essentially they have reduced human beings to mere consumers within the global market place.
As William James used to quip: do not pay attention to what people say, pay attention to what they do and you will know what they really believe in. People willing to ruin reputations and impugn the professional integrity and career of their critics for an ideology reveal with their ad hominem attacks better than with their scholarly treatises the extreme measure to which they are willing to resort to in defense of their pet unexamined ideology.
And that may indeed be the reason why, on the other hand, the protesters believe that globalization is merely an excuse for big business to run roughshod over the developing world. For them "free trade," so called, simply enables multinationals to dominate developing markets and push out local enterprise. They call for alternative ways of reducing poverty that prioritize environmental and human rights. They argue that by reducing ancient heritages and cultures to their lowest common denominator one dissolves most conflicts and distinctions among them and trivializes them.
The protesters, who have been at it for the last twenty years or so are convinced that Global capitalization is all about getting the rich to be even richer. They cite examples such as this: ten years ago a US company director got 40 times the wages of an average blue collar worker – their wages are now over 400 times as much. Just 400 families have more than half the world's theoretical wealth. Yet calling this insanity is sneered at. Capitalism requires expansion, there has to be year on year growth, and that's simple math: if you must expand your economy by an average of 3% a year, in a hundred years you need to consume in a day what we currently consume in a year.
In the world of culture a dichotomy seems to exist between the world of science and that of the liberal arts and the humanities, something I have written at length in previous articles. Indeed, a novel by a great novelist such as Dostoyevsky or Joyce, or a poem by Dante or Shakespeare represents a world rooted in numerous particularities where people from different backgrounds encounter one another and are trying to connect and influence each other; a world complicated by memories and ambitions and multiple connections and displacements. It's a world wherein its unique rounded characters refuse simplifications.
On the other hand, what Globalization with its reductionistic tendencies seems to produce is the disembowelment of the complexity of world cultures, forcing their differences into the blender of consumerism and accumulation of wealth, to then regurgitate shallow formulaic platitudes, reducing the narrative of those cultures and their heritage of millenarian religious traditions, to a singular outcome; that of universal consumerism and happiness, Disney or McDonald or soccer games style, where business need not be responsive to the people or to truly democratic institutions but to the happiness of its shareholders. This is achieved by moving factories and businesses to the cheapest labor markets and keeping pays low.
According to this severe critical view, history has taught us that globalization means only one thing: the rich get richer, the poor get poorer. Corporate globalization and financial globalization without a buttressing ethical value system which sees the unity of humanity and its nexus to the earth, inevitably becomes dominated by greed and the profit motive. The critics also point out that those societies with the highest standard of living are those which allow some degree of capitalism, but combine it with a strong sense of social justice as exemplified by their social programs designed to help the less privileged and the least fortunate. The richest country in the world may not necessarily be the country with the highest standard of living. It appears that the element of distributive justice, whether it is taken seriously or it is simply ignored and considered unimportant, makes all the difference
Obviously there are two contrasting ways of looking at Globalization and the question arises: are the two views irreconcilable or is a synthesis of sort possible? While the developing world needs help from the developed world, does such help have to come at the price of pollution and unsustainable technologies under the title globalization? Does globalization have to imply that transporting goods and foodstuffs thousands of miles using valuable fossil fuels and creating massive pollution is a good thing? It appears that Globalization as envisaged by the visionless current world leaders and economic pundits measuring wealth and ignoring justice is likely to damage the developing world more than help it.
What the developing and the developed world need are initiatives that allow countries to be self-supporting and less dependent on the vagaries of world exchange rates, transport costs and international sanctions. However those promoting world trade and entrepreneurial capitalism do not want this, they want to the developing world be dependent on to their technologies and trade tie-ins. The problem is not free trade as such, but the unfair way with which it is implemented. It is apparent to any dispassionate observer that far from upholding the principles of democracy, the exigencies of commerce has served often to thwart them. All one has to do is recall that Britain's colonial adventures in India, China and the East Indies were perpetuated by what was felt to be an inalienable right to force nations half way across the world to trade with them on their own terms.
Some have suggest that socialism is the solution, but socialism is often seen historically tied to the ideology of communism, adhered to by China's ruling party, and this despite the fact that it is practiced in genuinely democratic countries in Scandinavia as well as in most industrialized democratic countries of the world which have social services that can only be characterized as socialistic, including the US which has social programs such as Social Security, Welfare benefits, Unemployment benefits, Medicare, Medicaid etc.
The Chinese are out to prove that democracy is not necessary for material prosperity; it is mere frosting on the cake, never mind Marx's injunction that power ought to always proceed from the people, that is to say, from the bottom up and not from the top down. Hence ideological cultural battles invariably and regularly ensue and as it can be expected they become not part of the solutions but part of the social problems of our global village.
In point of fact, the battle between capitalism and anti-globalization, socialism, communism and all the other -ism's one can think of is quite pointless – none of these ideologies stand up in extremis. A harmonious balance between regulation and freedom in the markets seems to be the only way forward to benefit all with at least a minimum of egalitarianism and distributive justice while preserving and enhancing freedom and democracy.
There is one glaring example that can be brought to bear to better illustrate the unfair business practices of the developed world toward the developing one. Both Britain and the US make strenuous efforts to sell cigarettes to poor countries. They give no health warnings against smoking as they do by law in their own countries. One can easily imagine how the precarious health services of these developing countries are going to cope in 20 year time with all the smoking related diseases we in the West are imposing upon them. I suppose that at that point in time the rapacious entrepreneurs of our brave new world will get busy selling them expensive medicines manufactured and developed in the West.
The major issue with globalization seems to be that corporate chairmen have power without representation. One of them is all set to become the next US Secretary of State. If we were to think of consumerism as a new political idea, corporate chairmen are the politicians, advertisements are the party broadcasts or propaganda, and the products are the manifesto. The result as advertised is happiness, fulfillment and wealth for everyone concerned. Donald Trump has promised as much to the ignorant and gullible and many are now waiting for the check in the mail. Good luck!
This analysis points to the fact that in effect we live in a semblance of democracy but in reality we live in a deterministic universe wherein we have been reduced to consuming automatons and our personhood and our very humanity has been robbed. It is now impossible to vote a corporation out of power. There is something fundamentally wrong in this situation. Branding globalization protesters as "anarchists" playing at revolution, as the media tends to do, will not lead to any solution either. Schumacher made similar points in the above mentioned book.
In this article I have simply outlined the problematic of Globalization as presented by those on opposite sides of its analysis. Those readers who may wish to further deepen their knowledge and even attempt a solution to the conundrum would be well advised to peruse a seminal and influential article by Steven Weber, Naazneer Barma, Mathew Kroenig and Ely Ratner titled "How Globalization Went Bad" which appeared in Foreign Policy of Jan/Feb 2007.
In conclusion let me say this on the present perplexing and ambiguous age of globalization, the era of the so called interrelated "global village" with its Facebook and Twitter and the Internet: it is both the best of times and the worst of times. The outcome, I suppose, will depend on how well we can hold together in our mind those two contrasting notions and wrap them around our minds as a paradox. I sincerely doubt that logical positivists and assorted entrepreneurs will be of much help here, but I would suggest that the novels of a Dickens or a Dostoyevsky, not to speak of sages and philosophers, may provide some hints on how best to bridge the chasm.
On Monopolies: From Standard Oil to Google and Amazon
One of the very first investigative journalists, Ida Tarbell, went after the "throttling hand" of Standard Oil and John D. Rockefeller. By 1880, his company owned 90 percent of US oil, its transport and its sale.
Writing a series of articles over a two-year period, Tarbell's expose led to a Supreme Court ruling in 1911 ordering the dissolution of Standard Oil — so massive, it was broken up into 34 corporations.
John D. Rockefeller who called the journalist Miss Tar Barrel — echoes of Donald Trump here — was the country's first billionaire. If he spent his later years giving away much of his fortune to found universities and fund research, he had been in his younger days a ruthless competitor.
Monopolies controlling markets can set prices to their own liking. They can raise them to increase income or cut them to stifle competition. In effect, they are interfering with the free market forces so ardently espoused by University of Chicago economists. On this issue conservatives and liberals have common ground, but the question is what to do with monopolies. There is break-up and there is regulation.
Utilities are regulated but if one has been exposed to utility bills in many parts of the country, one has to wonder how well. The renowned economist George Stigler in a landmark study covering 60 years of electricity regulation (1900-1960), in regions with varying degrees of regulatory oversight, found the differences in prices to be negligible. The finding surprised economists, and it, added to Stigler's enormous output, garnered him a Nobel Prize, the Nobel citation specifically noting the work.
If monopolies damage free-markets, there is an issue staring us in the face today: the digital colossi Google, Facebook and the aptly named Amazon. Then there is Apple with an iPhone monopoly. The market has been unable to check their increasing power.
The University of Chicago's Stigler Center for the Study of the Economy and the State has recently cast its gaze on the issue. A Stigler Center group headed by Yale economist Fiona Scott Morton analyzed the market structure of these digital behemoths. And last May she delivered its recommendation to the US Senate as part of a hearing on digital advertising and competition policy.
It is an interesting case because far from extracting high prices from a hapless public, two of the firms offer their products/services free, the third prides itself on the cheapest prices, at-home shopping and convenient delivery. Apple is a more conventional case holding sway over about 45 percent of cell phone users in the US through proprietary hardware and software.
In such a diverse environment what could the study group come up with but a regulatory body, a digital authority to regulate the industry — and a supreme irony given the major research finding of regulatory ineffectiveness from the man (George Stigler) whose name heads the Center shepherding their effort. Other economists also have been skeptical calling it the wrong tool to address a nonexistent problem. Yet the problem is not difficult to see.
There is a chilling nature to these websites and platforms as they follow your surfing, offering ads, purchase suggestions, other sites of interest, a looming presence behind your right shoulder.  Something is not quite right when so much power is concentrated in so few corporations.  Forget the invisible hand of free markets, there is an invisible hand guiding your clicking finger. 
Author's Note:  This article first appeared on Counterpunch.org
The agreement between International World Group and National Ocean Technology Center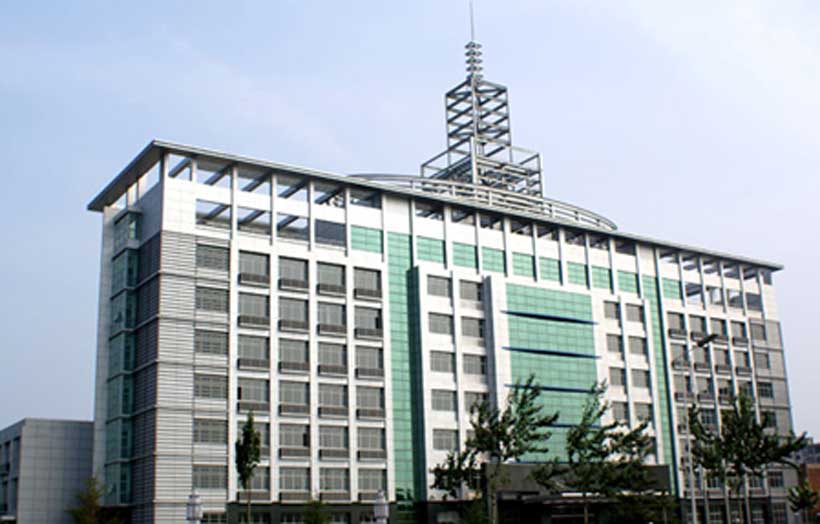 International World Group (IWG), the new and already well- established company founded by Giancarlo Elia Valori has signed a very important Agreement with China's National Ocean Technology Center (NOTC). This is the result of the great attention that President Xi Jinping and his Minister of Energy Resources, Lu Hao – leading a vast and powerful Department that brings together six previous Ministries – have always paid to the environmental and green transformation of the entire Chinese economy.
This is the President Xi Jinping's policy line, which goes hand in hand with the project that acts as the nervous system of this policy line, namely the New Silk Road.
Abundant and clean energy, as well as expansion, in a win- win logic, to make the great expansion of the future Chinese economy outside its natural borders possible and economically rational.
So outlined, the Agreement between the IWG and the Chinese National Ocean Technology Center seems to be yet another important business news, which hits the headlines of the most important global business media.
Indeed, this agreement is much more than that.
The Rome-based IWG led by President Valori has long been operating as one of the most important companies in the transfer of renewable energy technologies.
In this case, the cutting-edge technologies concern the energy produced by the waves and tides of the Chinese marine system.
It should be considered that currently 40% of the world's population already lives within 100 kilometres from the sea and the great oceans.
If we study the issue with the mathematical model called Simulating Waves Nearshore (SWAN), we can see that for the South Pacific coasts this model predicts the possible existence of energy hotspots, every 5 kilometers from the shores and with depths of no more than 22 meters.
This means that every ocean, and especially the Pacific, has a stable overabundance of energy that can be extracted from waves, currents and tides.
The sea kinetic energy, inevitably cyclical and eternal for geographical reasons and for the cycle of terrestrial and cosmic motions, is divided into four main categories of "extraction", if we can still use this word.
Electric currents are extracted with energy converters, or with energy extractors from tides, but also with thermal converters, and finally with new technologies, which mainly use the differences in the salt gradient between sea and inland waters. In general terms, with all these technologies over 7,550 Gigawatts can be extracted throughout the world by the end of 2050 without causing any environmental damage.
That is already a lot.
It is also a quantity already higher than the maximum peak of the current US energy consumption.
Interestingly, with sea renewable energy, we can save over 5 trillion tons of CO2 in the atmosphere.
In Ravenna, Italy, ENI has already started to operate the Inertial Sea Waves Converter (ISWEC), designed to extract at least 50 GW from the sea cyclic movements.
Again in Italy, a joint venture is underway between ENI, Cassa Depositi e Prestiti, TERNA and Fincantieri for the construction of sea energy production systems, but on an industrial and mass level.
With the agreement reached between IWG and the Chinese NOCT we are going far beyond.
The Nanjing-based research company is at the forefront in optimising energy structures and in analysing the ecological and production aspects of the new sea energy extraction stations.
In Europe, and especially in Italy, we have already invented energy and marine technologies that could be very interesting for the Chinese people.
Italy, together with Scandinavia, is a European and global leader in this field of research and applications.
Moreover, in the EU, these technologies will already be economically profitable by the end of 2050, i.e. in the near future.
Great Britain, for example, has a tidal energy potential of at least 18 TWh, which is an excellent level, while currently in Italy 18.3% of energy consumption is already "green", with a rather good share of renewables from the sea, i.e. 11%, but in 2020.
Chinese scientists think that China can extract as many as 8.2 GW, especially from the Zhoushan Islands and the Province of Zhejiang, without undermining the coastal environmental balance.
However, there are over fifty global projects currently operational for the world's extraction of electricity from tidal energy.
In Europe, in principle, almost all countries are shifting towards the technology of horizontal axis turbines, which is the sea parallel of wind turbines.
There are also the "Point Absorbers", which use the vertical wave motion and, as a class of advanced generators, we have the oscillating wave surge converters. Finally there are the attenuators, i.e. floating systems that operate with special pumps inside them.
There is also a small structure, developed by the University of Pisa, which consists of a device placed on the bottom of the sea and a mobile system that follows the wave cycle.
We have many fully submerged latest generation converters, or systems consisting of a moving mass that, connected to a generator, is installed inside a hull, to acquire the energy from pitching and rolling movements.
We also have at our disposal the technologies that operate through the hydrogen electrolysis, an Italian pilot-project that currently uses a 500 KW similar system, already anchored in the Strait of Messina.
In Italy the areas already covered by energy from the sea movement cycle – however, only partly – are already quite large.
They stretch from the cities in the Marches Region, now electrified with a 24% share of energy from marine motion, to the Umbria Region, which is landlocked, and the area in the Province of La Spezia.
The production cost of tidal energy is the lowest among similar costs in the field of renewable energy.
The equipment depreciation cost is often lower than the cost of wind or solar energy.
Normally, the generator is placed on a floating surface, which is connected by cables to the bottom of the sea.
There are five buoys connected to the cables, which contain electrical systems and advanced sensors to connect to as many as four turbines, which operate just below sea level. Low environmental invasiveness is a typical feature of all these technologies.
In addition to full renewability, this is what really matters.
We should also recall the actions taken by the China National Renewable Energy Center, together with the International Renewable Energy Agency (IRENA), for the 30-year programme aimed at completely eliminating the energy carbon production in the Zhangjiakou area.
In China, in 2018, there was a large investment to the tune of 79 RMB for just two demonstration systems of energy from the sea cycle.
There was also the reaction of an energy structure using desalination, which was installed on the Wanshan Island, using the technology called Sharp Eagle, i.e. a semi- submersible system that can be anchored or submerged to produce tidal energy.
In the case of Wanshan, it is a 36-metre system with a width of 24 metres and a 16-metre high wave converter.
All this shows that it is a powerful structure of about 120 kW, but extremely manageable and with very little environmental impact.
It dates back to 2015, but it is completely autonomous for energy production and distribution.
With a view to improving sea energy production, the European universities and, above all, the one in Turin, with which we have long been cooperating, have identified three optimisation lines of action: a) turbines that work in both directions of the currents induced by tides; b) turbines installed under floats, but without exposing the machines to storms; c) turbines attached to cables, as it was designed for the devices and equipment in the Strait of Messina.
There are even completely new concepts in the design phase, such as the possibility of exploiting the energy from currents by means of rubber "eel-shaped structures", which produce electricity from their wave motion, or systems which imitate, under water, the sails or the fish fins, thus optimizing electricity production also in this case.
There are also mechanisms that exploit the energy from the waves hitting a concrete barrier, so as to pump air that moves a turbine and produces electricity.
Such an experiment, already in operation in the port of
Civitavecchia, seems to be working very well.
Dimemo, a wave impact energy production system in the port of Naples, also works very well.
We also have new membranes of polymers that produce electricity bending upon the thrust of waves, or of tubes that are compressed at the bottom by the passage of sea motions.
A pendulum, designed by the University of Turin, has long been operational, which moves a generator, oscillating together with the waves.
We also need to recall the "H24" designed by the Pisan mathematician Michele Grassi, which operates on depths between 6 and 12 meters.
The waves move a parallelepiped, which is connected to an alternator.
Already tested in front of Marina di Pisa in 2015, it was perfected by the company of Grassi himself.
There is also a problem with the energy absorption of transport networks, an issue in which we are particularly interested and in relation to which we can develop innovative and effective projects.
Hence, with this MoU we establish a first, but fundamental, relationship between China and International World Group, together with some remarkable sovereign funds, to improve energy production, the environment, health and the economy of the whole China. It is a great source of pride for us.
Belt and Road: Prospects for Sino-Armenian cooperation in the financial-banking sphere
The main aim of this research is to analyze and present why and how China is trying to implement a plan with which it could become an independent financial pole. What kind of sources has Beijing gathered for financing BRI? Why and how should Armenia try to be involved in the financial sector of the BRI? What will Armenia and China get if they cooperate in the aforementioned sphere? why should China be interested in conversion of Chinese Renminbi to Armenian currency and why should it be interested in establishing a branch of any Chinese bank in Armenia?
China is trying to influence the world economy through BRI, with which it is creating a financial and economic platform that can act independently from the West, so that in the event of a China-US confrontation, China would not be isolated. In turn countries which will create ties with China through BRI will get Chinese loans and investments.
In order to implement the aforementioned strategy, thanks to the work of the Chinese diplomatic corps, on October 1, 2016, Chinese currency was included in the Special Drawing Rights (SDR) valuation basket by the International Monitory Fund.
From my point of view, one of the main aims of this step to strengthen the position of Chinese RENMINBI, which will provide an opportunity to Beijing to give loans and implement vast investment projects in states which are involved in the BRI, using its own national currency and in international trade grow the quantity of financial transfers with RENMINBI. Beijing also aims to reduce its dependence from the USD. As Chinese authors mention, "BRI will provide an opportunity to China to strengthen Renminbi role as a regional currency and afterwards as an international currency.
China's investments in the framework of BRI rise the global meaning of Chinese initiative, as due to Asian Development Bank's report, "Infrastructure needs in developing Asia and the Pacific will exceed from $1.5 to $1.7 trillion per year".
In October 2015, China established "China International Payment Service (CIPS)", which aims to make Chinese currency available at foreign banking systems and it will reduce also China's dependence from "The Society for Worldwide Interbank Financial Telecommunication (SWIFT)". Dozens of international banks have already joined and can use Chinese CIPS. It is worth noting also the importance of Yinilan (银联- Union Pay) payment service. It provides states which are participating in BRI with an opportunity to make interbank and international bank transfers using Chinese currency.
It is worth mentioning that already in the end of 2016 Chinese banks opened 62 branches in 26 states which participated in BRI. China officially mentioned in its "Vision and Actions on Jointly Building Silk Road Economic Belt and 21st-Century Maritime Silk Road" document, that China must rise exchange of currencies with the BRI participants, create and develop Asian bond markets." For implementing aforementioned aims, China creates financial system, in which joint financial structures, foundations established by Beijing and partners, several Chinese banks are playing leading and crucial roles. It is expected that China's government will invest $ 1 trillion in total in its BRI. The research of BRI's financial system is important, as it provides an opportunity to states which have stable financial systems to be involved in BRI's financial-economic system and get benefits.
Silk Road Foundation
Until 2018 the main financial investments in BRI have been made by Chinese companies. It is clear that both interests, and resources of Chinese companies are limited. Thus, for continuation of Chinese investments in the framework of BRI and for financing projects of the foreign countries as well, on December 29, 2014, Beijing established Silk Road Foundation. The Main aim of this foundation is to make investments and develop infrastructure, industry and financial systems. It has $40 billion capital.It is also worth mentioning that until May 2017 it has provided $ 4 billion for investments within the framework of BRI.
Asian infrastructure Investment bank
Special importance was also ascribed to the establishment of The Asian Infrastructure Investment Bank (AIIB) in January 2016. It is worth mentioning that China was able to establish the AIIB under pressure from the US. AIIB authorized capital amounts to $ 100 billion.
According to Xi Jinping's report, AIIB until 2017has provided $ 1.7bn for investments within the framework of BRI. From the South Caucasus, Georgia and Azerbaijan are members of AIIB. Representatives of these countries are also included in the Board of Governors. In 2016 November, Azerbaijan succeeded to receive $ 600 million from AIIB to build a trans-Anatolian gas pipeline, and Georgia received $ 114 million from the bank to build a bypass road.
On one hand, Armenia is a member of the EAEU, and on the other hand it is strengthening its cooperation with the EU. Yerevan also speaks about its commitment to strengthen cooperation with China in the field of transportation, in the framework of China's BRI initiative. It is worth mentioning that to become a transit country in transportation corridors which unite different regions of the Eurasian continent, Armenia must at first develop and modernize its poorly developed transportation infrastructure. For this reason, Armenia is building the 556-kilometer North-South Road Corridor, which will start at the Armenian-Iranian border and stretch to the Armenian-Georgian border.In 2018 China's lead Asian Infrastructure Investment Bank, which is investing mainly in transportation infrastructures in BRI participant countries, published its "Transport Sector Strategy: Sustainable and Integrated Transport for Trade and Economic Growth in Asia". The research of this strategy shows that its main aims fully coincide with Armenian North-South Road Corridor Investment Program which is being implemented by Transport Project Implementation Organization. My recommendation is that at first Armenia can try to stand Regional member of the Asian Infrastructure Investment bank and after get sovereign backed or non-sovereign backed loans for its state-owned noncommercial organizations, private organizations, and international organizations which works in the territory of Armenia, that they invest this money in Armenian North-South Transportation Corridor, which will significantly enhance Armenia's capabilities to be involved in the Silk Road Economic Belt's China-Central Asia-West Asia Economic Belt.
I think that Armenia's accession to AIIB will also allow to start negotiations for a possibility of getting a loan for the construction of the Armenian-Iranian railroad.
BRICS NEW DEVELOPMENT BANK
The other crucial step in this direction was the foundation of BRICS New Development Bank with the other members of BRICS. This international financial institution has its own monetary fund, and its main aim is to ensure the financial sustainability of its founders.
Within the period of 2016-2017 the Bank has approved a $ 3,4 billion credit line. The NDB aims to provide this amount for the development of communications, renewable energy, water purification, irrigation and other projects. It was confirmed that the initial capital of the NDB would be $ 50 billion, which would be shared by the Member States on a parity basis. It was also decided that the statutory capital of the bank should be raised to $ 100 billion. The NDB Center is located in Shanghai, China, with the ultimate goal of providing financial sustainability for its founders. In other words, the NDB will be financing most of the initiatives undertaken within the framework of BRI in China, Russia, India, Brazil and South African Republic.
Chinese banks financing BRI:
China Development Bank – 国家开发银行
Near the end of 2014th year the latest capital of the CDB reached the amount of 10.32 trillion Chinese Renminbi.
In 2014 the CDB has provided 1.56 trillion yuan for investments in foreign countries. The CDB declares that it serves China's BRI and promotes the Chinese companies 'Go Global' policy. One of the CDB's objectives is to deepen cooperation with foreign governments in financial institutions, industrial centers, infrastructures, finance, agriculture and energy. For example, the CDB has opened a $ 10 billion credit line for the ASEAN member states to develop their infrastructures. This line of credit can also be used by Chinese companies, which are going to build factories and develop industries in these countries.
The Export-Import Bank of China – 中国进出口银行
The Export-Import Bank of China is a state-funded and state-owned policy bank with the status of an independent legal entity. One of the main goals of this bank is to promote China's foreign trade and the normal course of investments, the development of economic cooperation with the outside world, and the support of Chinese organizations in the framework of the "Go Global" policy.
For example, in 2013, this bank provided $ 385 million loan to Kyrgyzstan to modernize Bishkek thermal power plant.
China Bank – 中国银行
In 2014 the CB actives reached $ 2.458 trillion. The Bank has announced that the 2016-2018 China will provide $ 100 billion to Chinese companies to finance projects abroad within the framework of BRI.
Industrial and Commercial Bank of China – 中国工商银行 (ICBC)
The ICBC is the largest bank in the world. By the year of 2016, it has created 412 financial institutions in the world, 127 of which are located in the BRI countries. The ICBC declares that it will support the policy of Chinese organizations abroad.
In sum, China uses governmental, international and private financial resources for the successful implementation of BRI. It is worth mentioning that China combined the internationalization of the Renminbi with the globalization of the BRI initiative. For one thing, the implementation of BRI provides an added impetus and unique platform for continuation of the establishment of the Renminbi as an international currency, and for another, it fostersthe sustainable development of the financial sector of BRI outside of China, which provides an opportunity for China to turn into an independent financial pole.
Prospects for Sino-Armenian cooperation in the financial-banking sphere within the framework of the BRI
Taking into account international experience, based on which the CDB has agreed to provide Egypt's SIBBANK funding for financing Egyptian enterprises, and financial support to Singaporean and Chinese companies should be provided to invest in the framework of BRI, I do believe, that it is possible to get a credit line from the Chinese banks for Armenian small and medium-sized businesses which are importing to Armenia Chinese high-technologies.
As a result, Armenia's businessmen will be able to expand their business, with additional cash flows to Armenia, and China, in its turn, will be able to put its own money into circulation and increase interest in Chinese-made equipment and products in Armenia, which is a member of Eurasian Economic Union.
Armenian business companies can also start direct negotiations with Chinese companies for starting joint investments in Armenia, after the agreements between both sides' entities in special projects, Chinese business companies can apply to the above-mentioned Chinese banks, that they provide them finances for investing in Armenian within the framework of BRI.
One of the best arguments for this hypothesis is the message of Xi Jinping to Chinese organizations, according to which the Chinese leadership is interested in the fact that Chinese companies are increasing their role in investing within the framework of the BRI, basing on the "Go Global" policy.
Assessment of the Establishment of a Chinese Bank in RA From the viewpoint of economic persistence of RA:
Internationalization of Chinese Renminbi provides a wide range of opportunities to countries with stable banking systems included in the BRI as they have the opportunity to engage Chinese banks in their own banking system or to establish intermediary banks operating in Chinese currency to provide a conversion of their currency by renminbi.
The following question arises: why should China be interested in conversion of Chinese Renminbi to Armenian currency and why should it be interested in establishing a branch of any Chinese banks in Armenia?
China will get an opportunity to trade with Armenia with Chinese currency, due to Ministry of Foreign Affairs of Armenia bilateral, direct trade between Armenia and China is worth 490 million USD. With this step, the role of the Renminbi will be strengthened in the global financial arena. Additionally, if the Chinese side establishes a bank in Armenia, Chinese capital will be involved in the Armenian financial-banking sphere.
The following question arises as well: what will Armenia get?
If a branch of one of the leading Chinese banks is opened or if Armenia and China establish a joint bank, the result will be significant financial investments in Armenia. The financial field of the country will be diversified, and if Dram-Renminbi conversion is introduced, bilateral trade between Armenia and China will be realized in their own currencies, thanks to which Armenian and Chinese businessman will no longer lose money in currency exchange.
According to our calculations, the Armenian side loses about $ 10mln annually due to the above-mentioned function, which can be ruled out if the Armenian banks are able to transfer their Chinese counterparts directly Renminbi. Chinese and Armenians living and studying in China and in Armenian will also benefit and be able to transfer Chinese currency to Armenia and to get money in the opposite direction without any additional losses of time and money.
China and Russia announced that they will try to deepen cooperation and reduce their tensions through the harmonization of the EAEU and BRI.Membership in the EAEU provides an opportunity to Armenia to defend its interests during negotiations with Big China more productively, as Armenia can first include the projects in the agenda of the EAEU in which it is interested, and after that, in from the name of the EAEU team, already from a strengthened position, introduce its projects to the Chinese side.
And the other recommendation is that that from time to time Armenia must invite Chinese businessmen and specialists to Armenia and offer them projects, which can bring bilateral benefit.
(*)Dr. Mher D. Sahakyan, The author of the book "Belt and Road Initiative and Armenia", 2018, from which this essay is adapted. Translated from Armenian. Used by permission. All rights reserved.