The Nexus between Globalization and Justice
"It was the best of times, it was the worst of times, it was the age of wisdom, it was the age of foolishness, it was the epoch of belief, it was the epoch of incredulity, it was the season of Light, it was the season of Darkness, it was the spring of hope, it was the winter of despair, we had everything before us, we had nothing before us…"- Opening paragraph from "A Tale of Two Cities"
In 1973, E.F. Schumacher wrote a book entitled Small Is Beautiful. The book was well reviewed and was read by many people concerned with the global ecological disaster, but perhaps it was a bit ahead of its time.
That was after all the time of agribusiness and the widely held idea that "big is always better." That in turn was integral part of a positivist approach which believes that progress is inevitable, it is always scientific and what comes at the end and is most modern is always the best of all possible worlds.
Now we are more likely to be persuaded by those who insist, as Schumacher did, that a more localized decentralized approach to economics may be the more sensible and humane approach.
The question arises: why is that? Quite simply because economic globalization has taken center stage while global warming is often derided and ignored, more often than not by those who are supposed to be our leaders. Some say that globalization actually began with the era of Western colonialism and imperialism and it is unstoppable like the idea of progress. Closer to us, in modern times, while welcomed and seen as a panacea at its inception in the last quarter of the 20thcentury, it has by now transmuted into a great debate on whether globalization is capitalism at its most pernicious or a promising way to reduce poverty world-wide. The sad truth is that while wealth has been increased it has mostly gone to the one per cent on top of the economic pyramid while the poor and middle class have seen no economic process.
Laissez-faire liberal capitalists of various stripes and assorted entrepreneurs searching for world-wide market opportunities a la Trump naturally support globalization and argue that becoming part of the world economy is the only chance for developing countries and those living in abject poverty at grasping economic opportunities and lift themselves out of poverty. They see absolutely nothing wrong with globalization per se; at best they suggest some reforms in its methods and its side effects on regional cultures. They may pay lip service to regional cultures and even religious heritages and tradition while at the same time deriding them as retrograde but necessary superstitions to keep the people docile and exploitable (hence Marx critique of religion as the opium of the people), but essentially they have reduced human beings to mere consumers within the global market place.
As William James used to quip: do not pay attention to what people say, pay attention to what they do and you will know what they really believe in. People willing to ruin reputations and impugn the professional integrity and career of their critics for an ideology reveal with their ad hominem attacks better than with their scholarly treatises the extreme measure to which they are willing to resort to in defense of their pet unexamined ideology.
And that may indeed be the reason why, on the other hand, the protesters believe that globalization is merely an excuse for big business to run roughshod over the developing world. For them "free trade," so called, simply enables multinationals to dominate developing markets and push out local enterprise. They call for alternative ways of reducing poverty that prioritize environmental and human rights. They argue that by reducing ancient heritages and cultures to their lowest common denominator one dissolves most conflicts and distinctions among them and trivializes them.
The protesters, who have been at it for the last twenty years or so are convinced that Global capitalization is all about getting the rich to be even richer. They cite examples such as this: ten years ago a US company director got 40 times the wages of an average blue collar worker – their wages are now over 400 times as much. Just 400 families have more than half the world's theoretical wealth. Yet calling this insanity is sneered at. Capitalism requires expansion, there has to be year on year growth, and that's simple math: if you must expand your economy by an average of 3% a year, in a hundred years you need to consume in a day what we currently consume in a year.
In the world of culture a dichotomy seems to exist between the world of science and that of the liberal arts and the humanities, something I have written at length in previous articles. Indeed, a novel by a great novelist such as Dostoyevsky or Joyce, or a poem by Dante or Shakespeare represents a world rooted in numerous particularities where people from different backgrounds encounter one another and are trying to connect and influence each other; a world complicated by memories and ambitions and multiple connections and displacements. It's a world wherein its unique rounded characters refuse simplifications.
On the other hand, what Globalization with its reductionistic tendencies seems to produce is the disembowelment of the complexity of world cultures, forcing their differences into the blender of consumerism and accumulation of wealth, to then regurgitate shallow formulaic platitudes, reducing the narrative of those cultures and their heritage of millenarian religious traditions, to a singular outcome; that of universal consumerism and happiness, Disney or McDonald or soccer games style, where business need not be responsive to the people or to truly democratic institutions but to the happiness of its shareholders. This is achieved by moving factories and businesses to the cheapest labor markets and keeping pays low.
According to this severe critical view, history has taught us that globalization means only one thing: the rich get richer, the poor get poorer. Corporate globalization and financial globalization without a buttressing ethical value system which sees the unity of humanity and its nexus to the earth, inevitably becomes dominated by greed and the profit motive. The critics also point out that those societies with the highest standard of living are those which allow some degree of capitalism, but combine it with a strong sense of social justice as exemplified by their social programs designed to help the less privileged and the least fortunate. The richest country in the world may not necessarily be the country with the highest standard of living. It appears that the element of distributive justice, whether it is taken seriously or it is simply ignored and considered unimportant, makes all the difference
Obviously there are two contrasting ways of looking at Globalization and the question arises: are the two views irreconcilable or is a synthesis of sort possible? While the developing world needs help from the developed world, does such help have to come at the price of pollution and unsustainable technologies under the title globalization? Does globalization have to imply that transporting goods and foodstuffs thousands of miles using valuable fossil fuels and creating massive pollution is a good thing? It appears that Globalization as envisaged by the visionless current world leaders and economic pundits measuring wealth and ignoring justice is likely to damage the developing world more than help it.
What the developing and the developed world need are initiatives that allow countries to be self-supporting and less dependent on the vagaries of world exchange rates, transport costs and international sanctions. However those promoting world trade and entrepreneurial capitalism do not want this, they want to the developing world be dependent on to their technologies and trade tie-ins. The problem is not free trade as such, but the unfair way with which it is implemented. It is apparent to any dispassionate observer that far from upholding the principles of democracy, the exigencies of commerce has served often to thwart them. All one has to do is recall that Britain's colonial adventures in India, China and the East Indies were perpetuated by what was felt to be an inalienable right to force nations half way across the world to trade with them on their own terms.
Some have suggest that socialism is the solution, but socialism is often seen historically tied to the ideology of communism, adhered to by China's ruling party, and this despite the fact that it is practiced in genuinely democratic countries in Scandinavia as well as in most industrialized democratic countries of the world which have social services that can only be characterized as socialistic, including the US which has social programs such as Social Security, Welfare benefits, Unemployment benefits, Medicare, Medicaid etc.
The Chinese are out to prove that democracy is not necessary for material prosperity; it is mere frosting on the cake, never mind Marx's injunction that power ought to always proceed from the people, that is to say, from the bottom up and not from the top down. Hence ideological cultural battles invariably and regularly ensue and as it can be expected they become not part of the solutions but part of the social problems of our global village.
In point of fact, the battle between capitalism and anti-globalization, socialism, communism and all the other -ism's one can think of is quite pointless – none of these ideologies stand up in extremis. A harmonious balance between regulation and freedom in the markets seems to be the only way forward to benefit all with at least a minimum of egalitarianism and distributive justice while preserving and enhancing freedom and democracy.
There is one glaring example that can be brought to bear to better illustrate the unfair business practices of the developed world toward the developing one. Both Britain and the US make strenuous efforts to sell cigarettes to poor countries. They give no health warnings against smoking as they do by law in their own countries. One can easily imagine how the precarious health services of these developing countries are going to cope in 20 year time with all the smoking related diseases we in the West are imposing upon them. I suppose that at that point in time the rapacious entrepreneurs of our brave new world will get busy selling them expensive medicines manufactured and developed in the West.
The major issue with globalization seems to be that corporate chairmen have power without representation. One of them is all set to become the next US Secretary of State. If we were to think of consumerism as a new political idea, corporate chairmen are the politicians, advertisements are the party broadcasts or propaganda, and the products are the manifesto. The result as advertised is happiness, fulfillment and wealth for everyone concerned. Donald Trump has promised as much to the ignorant and gullible and many are now waiting for the check in the mail. Good luck!
This analysis points to the fact that in effect we live in a semblance of democracy but in reality we live in a deterministic universe wherein we have been reduced to consuming automatons and our personhood and our very humanity has been robbed. It is now impossible to vote a corporation out of power. There is something fundamentally wrong in this situation. Branding globalization protesters as "anarchists" playing at revolution, as the media tends to do, will not lead to any solution either. Schumacher made similar points in the above mentioned book.
In this article I have simply outlined the problematic of Globalization as presented by those on opposite sides of its analysis. Those readers who may wish to further deepen their knowledge and even attempt a solution to the conundrum would be well advised to peruse a seminal and influential article by Steven Weber, Naazneer Barma, Mathew Kroenig and Ely Ratner titled "How Globalization Went Bad" which appeared in Foreign Policy of Jan/Feb 2007.
In conclusion let me say this on the present perplexing and ambiguous age of globalization, the era of the so called interrelated "global village" with its Facebook and Twitter and the Internet: it is both the best of times and the worst of times. The outcome, I suppose, will depend on how well we can hold together in our mind those two contrasting notions and wrap them around our minds as a paradox. I sincerely doubt that logical positivists and assorted entrepreneurs will be of much help here, but I would suggest that the novels of a Dickens or a Dostoyevsky, not to speak of sages and philosophers, may provide some hints on how best to bridge the chasm.
How to build your entrepreneurial mindset today
An entrepreneurial mindset is a way of life. Even if you aren't starting your own business, an entrepreneurial mindset teaches you that no problem is insurmountable: you can overcome challenges through perseverance and resilience.
Here are five things you can remember to build an entrepreneurial mindset today. If you're aged between 18-30, why not start by applying to be a Young Champion of the Earth in 2019? Stay tuned—the competition is opening soon!
Transform problems into opportunities
There are so many clues in everyday life. Is there anything that you experience daily that frustrates you? Perhaps it is the prominence of unsustainable materials in your local shop and restaurants, such as plastic straws or unnecessary food packaging? Often, alternatives to problems do exist, but no one has thought of connecting them in specific circumstances. A good example is supplying restaurants and bars with paper straws. Entrepreneurial mindsets apply a lens which identifies problems not as negative issues but as opportunities to be solved, towards creating value in our economy.
Dare to dream and believe in yourself
If you can dream it and believe it, you are halfway there. How big you can dream is a component of your potential for success. Everyone has ideas—but daring to dream big, and then believing in yourself to apply an entrepreneurial mindset and bring them to reality, takes effort. This year, why not push yourself to think creatively? You could come up with a problem once a week, and each week, come up with one matching solution, for example. The key is to think outside the box, to think of a problem as a potential solution.
Know yourself and discover what you are passionate about
Solving problems, especially those associated with the environment, can be daunting. You will constantly be faced with challenges in your journey to change the world. Some environmental challenges feel so large—like those brought about by climate change. But helping to break down large issues into smaller ones which everyone can take steps to solve, is part of the entrepreneurial journey. Remember that you are capable. Find problems that you are passionate about solving and connect with others passionate about solving them too. This will help you through the tough times to stay motivated.
Go for it and don't take no for an answer
We all have the foundations of an entrepreneurial mindset. We can all identify problems and think up ideas about how to solve them. Being an entrepreneur pushes you to go out there and take actions to achieve them. Often, this process forces you to think through a specific problem in more detail. It helps you to truly understand pathways towards a solution which others might not have thought about. An idea does not have application in the real world if it is not hammered out in real situations. Part of being an entrepreneur requires following this process, identifying real experiences which can be made better or more efficient, and talking with other people who experience similar challenges to find solutions. Using the resources you have at your disposal will force you to be creative. Keep improving your solution. As you go on, you will eventually gain traction and interest. From there, the possibilities are endless.
Learn, embrace uncertainty and accept failure
Eric Ries from the lean startup says that entrepreneurship is "management under conditions of extreme uncertainty". Forging your own path to solve a problem that no one has solved before is scary—things change constantly. There will be many obstacles and there will be failure. But an entrepreneurial mindset teaches you that failures are opportunities to learn in disguise. An entrepreneurial mindset embraces uncertainty and learning, to leverage the opportunities that emerge from the space between them.
Iran's oil market facing the new sanctions era: What to expect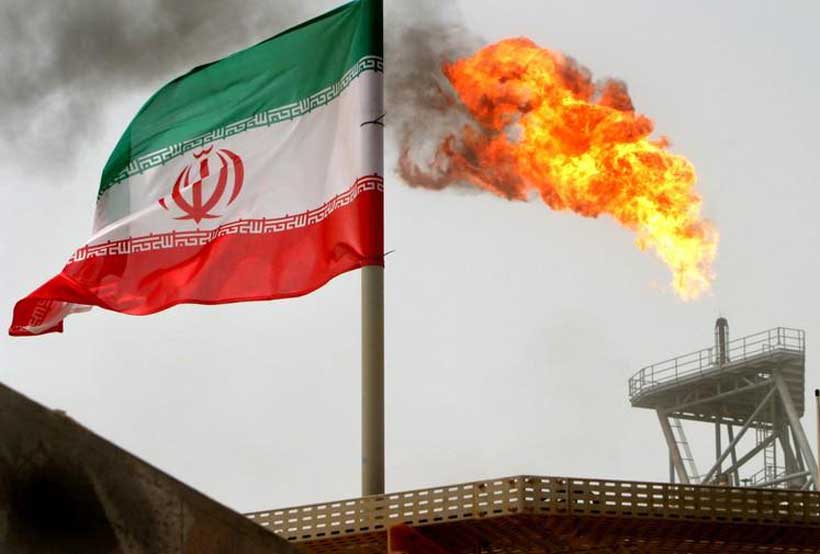 After an expected hiatus in Iran's oil exports to some of the country's main customers following the reimposition of the US sanctions, once again the country's old buyers are coming back to take advantage of the 180-day window which has been presented by the waivers granted in November.
Although it took some of these buyers more than a month to make necessary arrangements or to contemplate on the matter, it seems that finally the convenience of buying oil from Iran has outweighed the skepticism overshadowing Iranian oil industry.
With the customers coming back everything was seemed to be, once again, in favor of Iran's oil industry, however the US government's disappointing comments last weekend could change all the equations for Iran's oil market in the months to come.
"The United States is not looking to grant more waivers for Iranian oil imports after the reimposition of US sanctions." Brian Hook, the US special representative for Iran, told an industry conference in the United Arab Emirates capital Abu Dhabi.
Considering this new stand, the immediate question which comes to mind is what would become Iran's oil market after the 180-day period is over? To answer this question two main aspects should be taken into account, one is the consideration of Iran's ability to bypass the sanctions and the second is the possibility of Iranian oil customers being pushed away in the wake of difficulties resulted from the sanctions.
Iran's capabilities
Even though at first the markets were almost certain about the severe impact of Trump's plans on Iranian oil industry, but the surprising decision on granting eight countries waivers to continue buying Iranian oil significantly mitigated the harsh outlook.
Now, nearly three months after the reimpostion of the US sanctions on Iran, the market has witnessed that the Iranian oil exports are not plunged as much as expected.
Although due to the confidentiality of Iran's crude oil sales data, especially in the sanctions era, there is not an exact report for the level of the country's oil exports in recent months, however based on the estimations presented by institutes which track Iranian oil vessels, the country's oil exports stood at near 1.1 to 1.3 million barrels per day in November and December.
Furthermore, considering the exempted countries which are going to resume their oil purchasers from January, and the new approaches which Iran is taking to sell its oil like offering oil at energy exchanges or finding new customers, the country can definitely maintain an even higher level of exports in the months to come.
According to a FGE report, Iran will ship 1.08 million barrels per day in January and exports 1.115 million barrels per day in February.
We should not also forget Iran's experience in bypassing sanctions to sale its oil. As I mentioned before, Iran has acquired certain ways to bypass sanctions and sell its oil even during the sanctions.
Iranian oil buyers
Nearly two months after the US granted eight countries waivers to continue purchasing oil from Iran, recently some of the Asian buyers have signaled willingness for resuming oil imports from the country.
China, India and South Korea have placed orders for loadings in January or February and Japanese refineries have also expressed hope to resume shipping in Iranian oil as from late January provided that some final clearance and paperwork were made.
As reported by S&P Global, the presidents of Japan's JXTG Holdings and Cosmo Oil stated that they aim to load Iranian barrels at the end of January upon making some final clearances.
"Cosmo Oil aims to load around 1.8 million barrels of Iranian crude at the end of this month" the report read.
Last week, head of South Korea's SK Innovation, which owns South Korea's biggest oil refiner SK Energy also told Reuters that South Korean oil buyers are expected to restart Iranian oil imports in late January or early February.
India's Ministry of External Affairs has also stated recently that the Asian country will continue importing Iranian oil. According to data provided by FACTS Global Energy Group (FGE), four Indian refineries namely, Indian Oil, Bharat Petroleum, HMEL and HPCL have placed orders for 321,000 barrels of Iranian oil in February.
Regarding Greece, Italy, and Taiwan which were exempted from the US sanctions, no news has been officially out since November.
Even though Europe opposed Trump's actions, and have reassured Iran's government that they want the nuclear deal to continue, refiners in the green continent have had little choice but to comply with sanctions. The US can cut off access to their financial system for any company judged to be doing business with Iran.
The customer preferences
With all that said, there are still other considerations which should be taken into account to have a rather clear view of what to expect for the future of Iranian oil.
The fact that it took near two months for some of the Asian buyers of Iranian oil to make necessary arrangements to come back to Iran's market, is an indication of the hardships that the customers of Iranian oil will be facing in trade with Iran.
The heavy bureaucratic process which the exempted countries have to go through in order to buy Iranian oil, could push some of the more cautious customers like Japan and even South Korea away from Iran.
Most Asian customers of Iranian oil are very sensitive and conservative in their relations with the United States, and this is likely to be a barrier in the way of their energy relations with Iran.
Japan is a clear example of this situation; despite being granted sanction waiver the Japanese refineries have conditioned the resumption of their purchases upon "making some final clearances".
Regarding Iranian oil buyers' future decisions, yet another fact that should be taken into account is the reality that with Saudi Arabia, Russia and US producing almost at their peak, and with prices hovering near $60 there is currently a lot of cheap oil in the market.
In such a market, it is natural that some of the Iranian oil customers prefer to purchase their oil from other oil suppliers instead of exposing themselves to the consequences of breaching the US sanctions.
So in the end, it all comes to the incentives which Iranian government is willing to provide to make its oil attractive enough to worth the risk.
It seems that the country has taken some steps in this regard, since earlier this month, the Iranian Deputy Oil Minister for International Affairs and Trading Amir-Hossein Zamaninia said despite the US. sanctions more oil buyers have approached the country for negotiations.
"Despite US pressures on Iranian oil market, the number of potential buyers of Iranian oil has significantly increased due to a competitive market, greed and pursuit of more profit." Zamaninia said.
Mentioning "pursuit of more profit" indicates that Iran is probably going to provide its customers with remarkable discounts or provide them with long-term payment plans which considering the current situation in the market seems to be the best decision at the moment.
First published in our partner MNA
Iran: Currency reconversion not a turning point in economic reformation
One of Iran's main economic policies, under the framework of the sixth five-year development plan, is modification of banking system and reformation of monetary policies, moving forward toward which the Rouhani administration put forward the plan to shift the national currency from Rial to Toman earlier in December 2016 by eliminating specific number of zeroes.
However, the administration decided to postpone implementation of currency reconversion policy in 2016 due to some reasons including the expressed concerns about the time unfitting economic conditions which would ignite inflation and economic instability.
The policy basically seeks to facilitate monetary transactions among the Iranians and match the currency being transcribed in official documents and banking bills (rial) with the one utilized in real daily lives of Iranians (toman). Rial has practically been replaced by Toman in daily transactions as the result of the cumulative inflation over the recent years.
On Saturday, the Central Bank of Iran (CBI) submitted the bill on lopping off four zeroes of the national currency to the cabinet, the act which drew public attention to the issue again, forming a chorus of criticism and speculations.
Through its proposed bill, the CBI seems primarily able to re-empower the depreciated national currency, tangibly decrease the ever-increasing liquidity volume, and make a nominal reduction in prices of goods and services in the country.
The most remarkable achievements of implementing the bill, however, would be a psychological one among the society.  Shifting from rial, the free market exchange rate of which is presently about 110,000 against the U.S. dollar, by cutting four zeroes to toman may cover the psychological aspects of the inflationary impacts of rial devaluation, which has unprecedentedly increased prices in Iran. It is said to be able to recover national currency's value against U.S. dollar to some extent and cool down the inflated prices, as well.
Omitting zeroes from the national currency would surely facilitate calculations and money transfers in daily transactions and would seemingly retaliate for the sharp recent rial devaluation but it should not be expected to improve Iranians purchasing power at all.
It would not have any specific impact on economic indices, inflation, investments, job creation or demand and supply, either.
As a matter of fact, economic stability and single-digit inflation rate are the most significant prerequisites of implementing currency reconversion while Iran is experiencing none of the named factors.
Currency reconversion per se would have an inflationary effect. To curb its inflationary impact, it must be done simultaneous with taking contractionary measures and modifications in monetary policies.
In addition, printing new banknotes and injecting them to the market would impose an amount of costs on the shoulder of the central bank.
Addressing the issue in an interview with the Tehran Times, the Iranian economist and President of Iran World Trade Center Mohammad Reza Sabzalipour said that "the government aims to hit several targets with one shot."
"It seeks to control money and liquidity volume in the society i.e. cutting four zeroes would change the present 17 quadrillion rials (about $404 billion) of liquidity down to 1.7 trillion rials (about $40.4 million) overnight," he explained, "but the zeroes will incrementally come back and liquidity will be increased over time, in case CBI continues printing fiat money."
"The act would appease the public opinion just for a short time when they see the price numbers of the goods and services are decreased but after a while when their income also comes with lower zeroes, they will find out that what has happened has not improved their commonwealth," he added.
"There is no reason for us to consider a national currency with less zeroes a more valuable one," Sabzalipour said, "having a strong economy is not necessary related to having a national currency with low number of zeroes but to positive trade balance and high quality of the nation's livelihood."
"The decided monetary reconversion is mere a political and a psychological move," he underscored.
What the government is getting prepared to do should not be expected as a revolutionary step in Iran's economic and banking reformations, that would bring the nation a better livelihood and a more prosperous economy.
It is a postponed measure that has not been implemented in previous years due to lack of proper economic conditions and it is being done under the circumstances that the country is experiencing the toughest economic conditions in its history thanks to the U.S.-led draconian sanctions and when a rampant inflation rate is expected for the upcoming Iranian year.
The costly currency reconversion would, for sure, facilitate money transfer and calculations in daily transactions and also reduce the volume of exchanged paper money and etc., but its effect would be neutralized and the omitted zeroes would snap back one after the other in the long-run, in case of monetary mismanagement or any other unpredicted international, political or economic event which would threaten the economy.
First published in our partner Tehran Times