Ordubad: a Cradle of Religious Tolerance in the Caucasus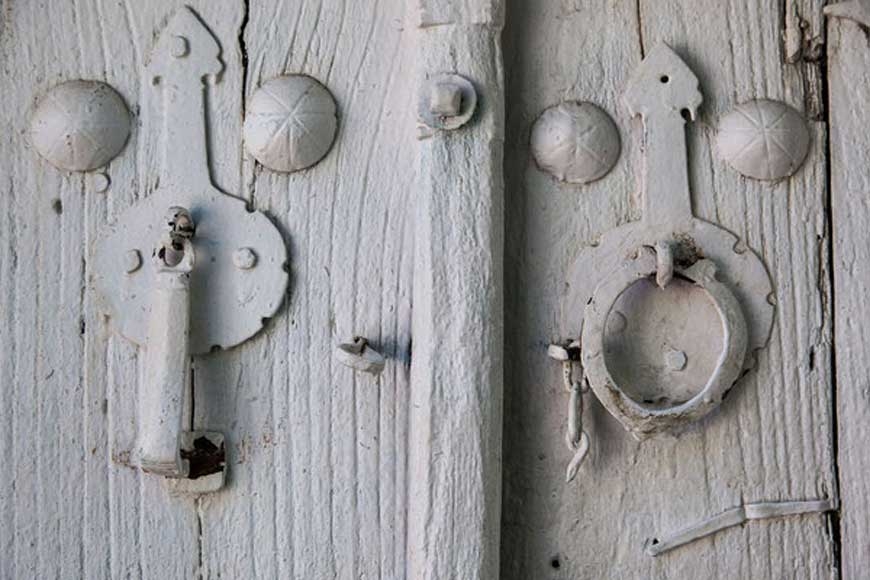 Religious architecture in the region of Ordubad, Autonomous Republic of Nakhchivan (Azerbaijan), has established new paradigms in the shaping of Azerbaijani Islamic culture, interfaith dialogue, and has reflected a deep sense of conviction within its citizens and a unique enrichment of religious tolerance, cultural dialogue, and multicultural coexistence.
The Region of Ordubad is the symbol of a religious harmony, unique architectural treasures that enshrine the superior values of the architecture school founded by Ajami Ibn Abubakr Nakhchivani, the city displays to the world a great sense of Azerbaijani patriotism and is home of many beautiful mosques that ought to be visited by religious scholars, international university researchers and be given a special international status by UNESCO; during the upcoming commemorations that will take place in Nakhchivan in 2018, as this region of Azerbaijan will become the World's capital of Islamic Culture and Art. The Region of Ordubad is known for its famous apricots that were exported regularly to Moscow and other parts of the Soviet Union; however its religious treasures, mosques and archeological sites are not well known internationally, they must acquire a wider presence abroad. The city of Ordubad has distinguished itself for having seven principal avenues, on each one of these avenues it has: a mosque without a minaret; an underground fresh water creek; traditional, rare Caucasian homes equipped with a main entrance door that has two types of ancient knocking metal rings that produce two different types of sounds (one of them is used by men and the other used by women). Some of the most important mosques in Ordubad region are: Dilbar Mosque, Dirnis Mosque, Haji Huseyngulu Mosque.
In Ordubad City is located Dilbar Mosque, a historical and architectural monument that provide some unique features to foreign visitors and theologians. In Ordubad City there are a number of buildings that embody special values of Nakhchivan architectural school and Dilbar Mosque is one of them. The mosque is open to the public for religious ceremonies. The structure is right angled, has a square shape and equipped with columns.   Many of the mosque's features are a representation of Nakhchivan's school of architecture. Dilbar Mosque is an example of an architectural composition that intertwines style and structure that was typical in the 1700s. This Mosque is furnished with its altar, latticed windows; the entrance gate is on its main façade. The main entrance and its sides have incorporated big windows and sections that are latticed, with asymmetric installation of the head span and other marvelous features. This uniqueness shows that Dilbar Mosque embodies a perfect harmony with Ordubad's architecture and urban – rural landscape.
According to the history of Ordubad, preserved by its residents, Dilbar Mosque was built to honor a woman named Dilbar and it has emerged as a center of Islamic faith established to honor the valuable role of women in the Muslim faith and its emblematic communities across the Caucasus region.
Another religious landmark is Dirnis Mosque, located on Mirza Street in Yukhari, Dirnis Village, and Region of Ordubad. It has a large size and the local people call it with the name 'Boyuk Masjid' meaning a large Mosque (Jame Mosque). Its main entrance is from the western side and for women is on the east side. Its ceiling stands on five poles on each side, totaling ten poles or columns. In front of the East – North wall there was built a balcony on the first floor to host women. The Mosque has: three big windows in the east wall, two windows on the western wall; and three windows on the southern wall. According to the inscription located at the head of one of the columns, written in black color, it is very clear that the Mosque was repaired in 1920-1921 and it was Architect Hasan from Ordubad who had repaired this cultural monument. Once again, this religious monument was renovated in 1999 at the expense of the local people and a balcony had been assembled in front of the entrance door on the west side, where a minaret was also erected. According to its architectural features, the Dirnis Mosque was first built and erected in the XVII Century.
In the village of Ganza, Region of Ordubad, stands tall the historic Haji Huseyngulu Mosque, located right at the center of the village. Its size is 23 meters by 14 meters, according to the local community, this Mosque was built by Haji Huseyngulu, an influential man who was active in promoting various shapes and construction styles from the Ajami Nakhchivani Architecture School. When Haji Huseyngulu passed away, he was buried in front of the southern wall of this gorgeous creamy white-brick mosque. At a later stage, the renovation team of this Mosque placed a head stone above the tomb of Haji Huseyngulu, the words of the late "Haji Huseyngulu of the XVI century," are carved in Arabic language, on the head stone. This is considered to be one of the oldest mosques of Nakhchivan and throughout Azerbaijan, it is a unique religious monument, inside it has a big hall. According to the local builders, in the beginning of the XX Century there was built an additional hall that was joined with the hallway of males that is located in the western part of the old Mosque. The old part of the mosque and its main hall sits on three big columns and walls built of stones.   Its inner-columns and its sections between the columns and walls are connected through a span shape and its walls reach one meter of thickness. Five wall recesses have been placed inside of the mosque. A balcony is in front of the entrance; its façade consists of 12 spans. Near the mosque there is a guest house, when this object was restored there were written colorful religion words on its limed walls.
During its restoration project a wonderful minaret was added to this cultural monument on the South Western side of the structure. On the minaret is written an inscription that says: "this minaret of the mosque was built by Haji Israfil Sadigli in 2000; architects Karbalayi Sayid, Karbalayi Gurban."
There are always held mourning events and religious ceremonies during the months of Muharram and Ramadan that take place in this Mosque; certainly during the commemoration events of Nakhchivan Region becoming the World's Capital of Islamic Culture in 2018, there will be taking place memorable events in the Haji Huseyngulu Mosque.
The area on the southern side of the mosque at one time belonged to Haji Huseyngulu who donated this land to be the Mosque's cemetery. Based on the grave inscriptions of this cemetery it is ascertained that Haji Huseyngulu lived during the XV century and this Mosque was built in that time.
The 2018 World celebrations of Islamic Culture in Nakhchivan Autonomous Republic are approaching; foreign visitors, tourists and scholars must visit the Region of Ordubad in order to appreciate a series of unique architectural features tailored by Ajami Nakhchivani that are melted together with: an ancient Islamic Culture, attractive religious tolerance practices, deeply rooted historical awareness within the context of Azerbaijani historiography.
Beijing joining the ranks of the world's most liveable cities
Every year, people all over the world tune in to see which cities make it onto the Economist Intelligence Unit's (EIU) list of the world's most liveable cities. And every year, a number of surveys look at the best and worst living conditions in the world's major cities. For the EIU, each city is ranked across 30 factors – from acceptable to intolerable – and across quantitative and qualitative criteria.
The annual report, which measures quality of life, fires up the aspirations of many of the world's greatest cities. Beijing is one city that is tackling its ranking, and its environment.
But what goes into these rankings and how much do environmental factors really matter to quality of life? And can a city grow in population and at the same time improve the quality of its air, water and public transportation?
Beijing is striving to do just that. The city has climbed four points on the EIU's list in just a decade and is striding to do better.
What is "liveability"?
Beijing scores well on many of the EIU criteria. It has, low crime, low threat of civil unrest, high quality of private healthcare, consumer goods and services, and good quality of private education.
The city currently scores under 70 (out of 100) in the EIU's "culture and environment" category.
Beijing is keen to improve its score and is taking steps to improve quality of water provision, quality of public transport, general healthcare indicators, humidity/temperature rating, discomfort of climate to travelers and quality of energy provision.
"Roxana Slavcheva, Head of City Practices at the EIU, explains how these domains are interlated: A dense public transport network cuts down on greenhouse gas emissions,"
Slavcheva cautions that EIU tries to refrain from being too prescriptive in their reports. "We aim to reflect the reality on the ground, and not produce a forecast or recommendations."
But of course, ambitious cities are looking for signals that will help them develop a roadmap to a highly ranked future. It is no wonder that the city is looking to its scenario planning arm – and the international community – to help it.
Two factors that no doubt affect quality of life, are pollution and air quality. "These are included in the environmental category, as there is a strong correlation between pollution and climate", says Slavcheva.
Building a pollution-free future
China is indeed ambitious. "Beijing wants to be one of the best livable cities in the world," says Dr. Kijun Jiang, the head of the Energy Research Institute at the Chinese National Development and Reform Commission.
"Sydney, Vancouver and Vienna have won. And Beijing is asking 'how do we get to this?'" To answer that, Jiang and his colleagues are busy creating scenarios for that "liveability future".
On the sidelines of the recent GEO6 conference in Singapore, Jiang explained how Beijing aims to outperform some of the world's most environmentally ambitious cities. A youthful, energetic scientist, Jiang projects optimism about the energy future of China – and the world.
Jiang started out as a computer science major at university in 1990, crunching national greenhouse gas models for the governmental Energy Research Institute. In 1998, when the Beijing haze had become notorious, he was given a new mission: China's energy future.
Jiang responded to the challenge by coming up with concrete recommendations based on modeling and data. He and his team analyze air quality, energy consumption and climate change patterns, among other variables.
"We are looking to see what happens in 2030, 2050 and 2100 and giving advice on how to reach the highest ranks."
Beijing became famous for its Olympics-related clean-up and this may just have been the beginning of a monumental effort to jump on the world's clean air stage.
It won't be easy, he acknowledges. "Beijing still has big trouble with air pollution."
How has the GEO process helped Beijing?
Jiang has been involved in GEO conferences for more than a decade. "I'm very happy to join the GEO process," he says. "I am looking forward to bring back to the Chinese government what we learn from the global environmental process" and adapt it to what he calls "the Chinese way, the Chinese road".
Collaborations with processes such as the GEO-6, are also part of a new model of adapting to climate change. "China is releasing and sharing data with scientific entities, to help them make sense of and act on the data. I think there is this realization in China, that it serves them well to see where the problems are."
How far has Beijing come and how far to go?
This isn't the first time the city has worked to improve its environment. During the 2008 Beijing Summer Olympics the city invested massively in infrastructure and improving air quality. This resulted in improving its rank by four points.
Contrary to popular perception, says Jiang, the Beijing air quality turnaround story did not just begin with the 2008 Olympics. It started eight-years earlier, where the city executed an action plan every six months to reduce pollution.
"Five years ago, China started an action plan on air pollution control. Today if you go to Beijing, it is much better than five years ago, and people are surprised by what we managed to achieve."
Jiang says at times he has to deliver prescriptive messages to Chinese policymakers. "We tell them, if you want to be the best in the world, you should reach zero emissions by 2050, in air pollution, carbon emissions."
No doubt, China and Beijing will rise to this challenge!
Oman : A reality from a world of fantasy
Oman is one of the most biodiverse-rich countries in Western Asia with its mountain ranges, valleys, plains, cliffs, rocky hills and coastal areas.  It is home to the magnificent green, red turtles, sharks, dolphins, whales, and prey birds such as the Egyptian vulture and the golden eagle.
99 different mammals, including some endangered species such as Arabian tahr, Arabian oryx, Arabian leopard, red fox, deer and rabbits live in the valleys and mountains of Oman. The southern region sees rodents and wolves and animals such as blue-headed lizard, aquatic snakes, Arabian toads, and bats living in the caves.
Every May, the southern coast of the Sultanate witnesses a unique phenomenon: cold, nutrient-rich sea water rushes to the edges of the rocks, providing the perfect breeding conditions for marine life.
Ras Al Hadd, Ras Al Jinz, and the island of Masirah are one of the largest nesting grounds of  Green, Loggerhead and Hawksbill turtles in the world and home to 30,000 turtles. Furthermore, the Bar Al-Hikman area boosts 30 square kilometers of coral reefs, making it a fertile ground for diverse marine plants and the shore is home to millions of migratory sea birds.
The rosy lakes in the state of Al-Jarz owe their color to the algae: another natural wonder of Oman.
From the coast to the desert: Advocating for sustainable tourism
Oman has a rich desert landscape ranging from golden sand dunes in the East to rocky desert of Jeddah Al-Harasis in central of Oman and the Rub' al Khali desert in the far south. These are home to predators such as lynx, sandy foxes, wild sand cats and one of the largest deer species known as Ghazlan Al Reem.
Salalah, the capital of the Dhofar Governorate, is one of the most popular tourist destinations in the Arabian Peninsula for its beautiful landscape and a wide range of tropical fruits such as bananas, coconut and sugarcane. Behind the plains of the state of Salalah lie the foothills of Mount Qara, covered with frankincense trees that have made Oman famous for producing the best frankincense in the region.
The Sultanate attracts millions of tourists every year. The government is fully engaged in raising awareness about its many wonders and ensuring to safeguard its rich biodiversity. "We must strive to ensure that people visiting our country recognize the importance of the environment and preserve its natural diversity," said  Mohamed Al Toby, Oman's Former Undersecretary of the Ministry of Tourism.
Protecting the wildlife, and its natural habitats, and conserving biological diversity in the Sultanate is very important.  It is one of the priorities that the Government has included in its five-year development plan as erosion and depletion of natural environments will result in significant loss and severe put at risk the Sultanate biodiversity.
The locals believe the beauty of nature must be preserved because it is a source of income for the country allowing tourists to discover and enjoy the unique charming nature.
Unique plant diversity
Oman has a rich floral biodiversity. The central and southern regions are among the top 35 regions in the world known for plant diversity. In the north, its flora is similar to Iran, while in the eastern region Hajar Mountains, the landscape is similar to Africa. The Sultanate has approximately 1212 species of plants, of which 87per cent are endemic or semi-endemic.
Over the past 10 years, Oman Botanic Garden has put in place the largest documented database in the Arabian Peninsula. It includes 1407 documented species. A recent study by the University of Edinburgh found that out of the 1407 species, 77 are only found in the Sultanate.
Safeguarding the natural heritage
The Sultanate is the first country in the Gulf to establish a Ministry of the Environment which led to putting in place a comprehensive law to protect the environment.
It is also the first country in the region to establish an award for the preservation of the environment, known as the Sultan Qaboos Prize.
In 2017, the French Newspaper Le Monde named the Sultanate as the best tourist destination and the World Economic Forum ranked it as the fourth safest destinations in the world.
Cooperation with the United Nations Environment Programme
UN Environment is working closely with the Ministry of Environment and Climate Affairs to strengthen the link between the environment, social and economic challenges as an integrated approach to sustainable development.
UN Environment endeavors to promote strategic partnerships with local authorities, civil society, academic community, private sector and other stakeholders to:
preserve the unique biodiversity of the Sultanate of Oman
manage natural resources
link environmental, social and economic dimensions to achieve the sustainable development goals.
DiscoverEU: 15,000 travel passes up for grabs to explore the EU this summer
Applicants must be 18 years old on 1 July 2018, EU citizens and prepared to travel this summer.
As of tomorrow (12:00 CEST) until 26 June, (12:00 CEST) young people can apply for a ticket giving them the opportunity to discover their continent from July 2018 until the end of October 2018. DiscoverEU will enable them to better understand Europe's diversity, enjoy its cultural richness, make new friends and get a sense of their European identity.Commissioner for Education, Culture, Youth and Sport, Tibor Navracsics, said: "DiscoverEU offers an excellent opportunity to young people to explore Europe through a personal journey in a way that no book or documentary can. I am confident that this experience will make a positive change – for the young people participating and for the communities they visit. What we are launching tomorrow is an opportunity for 15,000 unforgettable European stories, to be followed by many more later this year and beyond."
Under this new EU initiative, young people will be able to travel as individuals or as a group of maximum five people. As a general rule they will be travelling by rail. However, to ensurewide access across the continent, participants can, in special cases, use alternative transport modes, such as buses or ferries, or, exceptionally, planes. This will ensure that young people living in remote areas or on islands part of the EU also have a chance to take part. As 2018 is the European Year of Cultural Heritage, those traveling will have the chance to participate in the many events that are being organised all over Europe.
How to apply
Applicants will need to provide their personal data as well as details about the trip they are planning to make. They will also need to complete a 5-question quiz, linked to the 2018 European Year of Cultural Heritage, EU initiatives targeting young people and the upcoming European Parliament elections. Finally, they will need to answer an additional question on how many young people they think will apply for this initiative. The replies will allow the European Commission to select the applicants. Once this is done, participants need to start travelling between 9 July and 30 September 2018. They can travel for up to 30 days and can visit up to 4 foreign destinations.
Background
With a budget of €12 million in 2018, DiscoverEU is expected to give at least 20,000 young people the opportunity to travel around Europe this year. Every EU Member State has been allocated a number of travel passes, based on the share of its country's population compared to the overall population of the European Union. The first application round, launched tomorrow, will allow at least 15,000 recipients to explore their continent. A second application round with at least 5,000 tickets will take place in autumn 2018. The European Commission intends to develop the initiative and has therefore included it in its proposal for the next Erasmus programme. If the European Parliament and the Council agree to the proposal, an additional 1.5 million 18 year olds are expected to be able to travel between 2021 and 2027, supported by a budget of €700 million.
DiscoverEU is an EU initiative based on a proposal from the European Parliament, which secured its funding for 2018 through a Preparatory Action. The initiative focuses on young people turning 18, as this marks a major step to adulthood.
The European Commission would like to hear from the young travellers and will encourage them to share their experiences and adventures. That is why, once selected, the participants will be part of the DiscoverEU community and become ambassadors of the initiative. They will be invited to report back on their travel experiences, for example through social media tools like Instagram, Facebook and Twitter, or by providing a presentation at their school or their local community.