Ordubad: a Cradle of Religious Tolerance in the Caucasus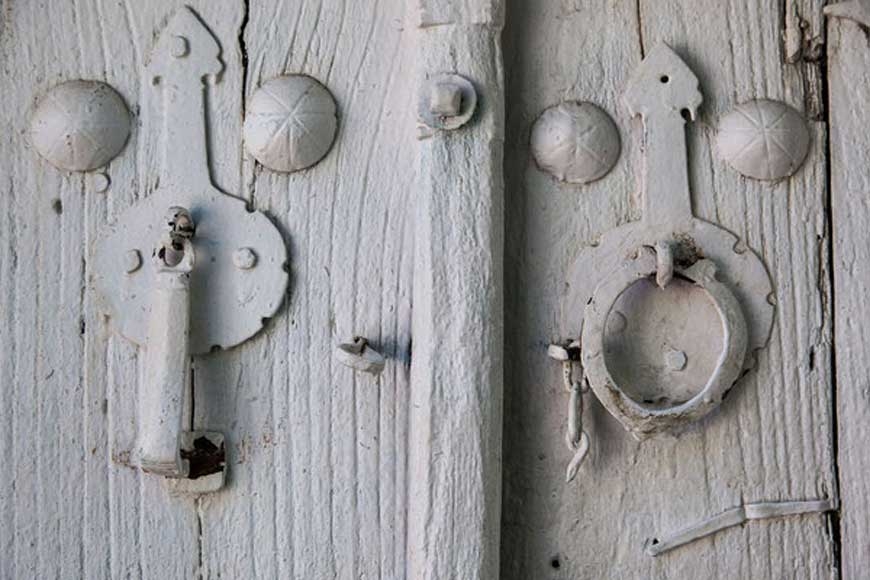 Religious architecture in the region of Ordubad, Autonomous Republic of Nakhchivan (Azerbaijan), has established new paradigms in the shaping of Azerbaijani Islamic culture, interfaith dialogue, and has reflected a deep sense of conviction within its citizens and a unique enrichment of religious tolerance, cultural dialogue, and multicultural coexistence.
The Region of Ordubad is the symbol of a religious harmony, unique architectural treasures that enshrine the superior values of the architecture school founded by Ajami Ibn Abubakr Nakhchivani, the city displays to the world a great sense of Azerbaijani patriotism and is home of many beautiful mosques that ought to be visited by religious scholars, international university researchers and be given a special international status by UNESCO; during the upcoming commemorations that will take place in Nakhchivan in 2018, as this region of Azerbaijan will become the World's capital of Islamic Culture and Art. The Region of Ordubad is known for its famous apricots that were exported regularly to Moscow and other parts of the Soviet Union; however its religious treasures, mosques and archeological sites are not well known internationally, they must acquire a wider presence abroad. The city of Ordubad has distinguished itself for having seven principal avenues, on each one of these avenues it has: a mosque without a minaret; an underground fresh water creek; traditional, rare Caucasian homes equipped with a main entrance door that has two types of ancient knocking metal rings that produce two different types of sounds (one of them is used by men and the other used by women). Some of the most important mosques in Ordubad region are: Dilbar Mosque, Dirnis Mosque, Haji Huseyngulu Mosque.
In Ordubad City is located Dilbar Mosque, a historical and architectural monument that provide some unique features to foreign visitors and theologians. In Ordubad City there are a number of buildings that embody special values of Nakhchivan architectural school and Dilbar Mosque is one of them. The mosque is open to the public for religious ceremonies. The structure is right angled, has a square shape and equipped with columns.   Many of the mosque's features are a representation of Nakhchivan's school of architecture. Dilbar Mosque is an example of an architectural composition that intertwines style and structure that was typical in the 1700s. This Mosque is furnished with its altar, latticed windows; the entrance gate is on its main façade. The main entrance and its sides have incorporated big windows and sections that are latticed, with asymmetric installation of the head span and other marvelous features. This uniqueness shows that Dilbar Mosque embodies a perfect harmony with Ordubad's architecture and urban – rural landscape.
According to the history of Ordubad, preserved by its residents, Dilbar Mosque was built to honor a woman named Dilbar and it has emerged as a center of Islamic faith established to honor the valuable role of women in the Muslim faith and its emblematic communities across the Caucasus region.
Another religious landmark is Dirnis Mosque, located on Mirza Street in Yukhari, Dirnis Village, and Region of Ordubad. It has a large size and the local people call it with the name 'Boyuk Masjid' meaning a large Mosque (Jame Mosque). Its main entrance is from the western side and for women is on the east side. Its ceiling stands on five poles on each side, totaling ten poles or columns. In front of the East – North wall there was built a balcony on the first floor to host women. The Mosque has: three big windows in the east wall, two windows on the western wall; and three windows on the southern wall. According to the inscription located at the head of one of the columns, written in black color, it is very clear that the Mosque was repaired in 1920-1921 and it was Architect Hasan from Ordubad who had repaired this cultural monument. Once again, this religious monument was renovated in 1999 at the expense of the local people and a balcony had been assembled in front of the entrance door on the west side, where a minaret was also erected. According to its architectural features, the Dirnis Mosque was first built and erected in the XVII Century.
In the village of Ganza, Region of Ordubad, stands tall the historic Haji Huseyngulu Mosque, located right at the center of the village. Its size is 23 meters by 14 meters, according to the local community, this Mosque was built by Haji Huseyngulu, an influential man who was active in promoting various shapes and construction styles from the Ajami Nakhchivani Architecture School. When Haji Huseyngulu passed away, he was buried in front of the southern wall of this gorgeous creamy white-brick mosque. At a later stage, the renovation team of this Mosque placed a head stone above the tomb of Haji Huseyngulu, the words of the late "Haji Huseyngulu of the XVI century," are carved in Arabic language, on the head stone. This is considered to be one of the oldest mosques of Nakhchivan and throughout Azerbaijan, it is a unique religious monument, inside it has a big hall. According to the local builders, in the beginning of the XX Century there was built an additional hall that was joined with the hallway of males that is located in the western part of the old Mosque. The old part of the mosque and its main hall sits on three big columns and walls built of stones.   Its inner-columns and its sections between the columns and walls are connected through a span shape and its walls reach one meter of thickness. Five wall recesses have been placed inside of the mosque. A balcony is in front of the entrance; its façade consists of 12 spans. Near the mosque there is a guest house, when this object was restored there were written colorful religion words on its limed walls.
During its restoration project a wonderful minaret was added to this cultural monument on the South Western side of the structure. On the minaret is written an inscription that says: "this minaret of the mosque was built by Haji Israfil Sadigli in 2000; architects Karbalayi Sayid, Karbalayi Gurban."
There are always held mourning events and religious ceremonies during the months of Muharram and Ramadan that take place in this Mosque; certainly during the commemoration events of Nakhchivan Region becoming the World's Capital of Islamic Culture in 2018, there will be taking place memorable events in the Haji Huseyngulu Mosque.
The area on the southern side of the mosque at one time belonged to Haji Huseyngulu who donated this land to be the Mosque's cemetery. Based on the grave inscriptions of this cemetery it is ascertained that Haji Huseyngulu lived during the XV century and this Mosque was built in that time.
The 2018 World celebrations of Islamic Culture in Nakhchivan Autonomous Republic are approaching; foreign visitors, tourists and scholars must visit the Region of Ordubad in order to appreciate a series of unique architectural features tailored by Ajami Nakhchivani that are melted together with: an ancient Islamic Culture, attractive religious tolerance practices, deeply rooted historical awareness within the context of Azerbaijani historiography.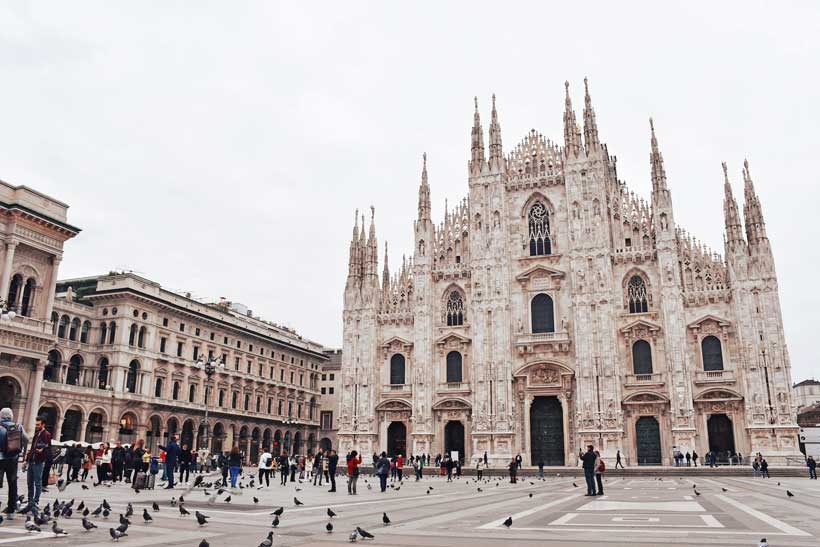 Even if the 2023 summer tourist season has been somehow penalised by high prices, Italy nonetheless remains an extremely popular destination with international visitors, with a growing number of tourists travelling by train.
Italy is the most beautiful country in the world, and this is certified by the number of UNESCO World Heritage sites, which has no equal. Our beautiful landscapes, history, culture, and food and wine make Italy a favourite destination with tourists from all over the world, and this summer 2023 was forecast to be a record season for Italian tourism. The definitive figures are not in yet, but those expectations have been at least partially downsized by spiralling prices, as a result of which many Italians were unable to take a summer holiday, or chose less expensive destinations.
Record-breaking season or not, however, Italy certainly remains a popular destination, as demonstrated by the data of the Italian Observatory on Domestic and International Tourism Flows, presented in Venice on September 1st. These data show that Italy is the fourth most popular destination for European tourists, who invested 12% of total tourism-related spending in our Country. July saw the highest growth in spending on hotels in Italy, exceeding even the totals for Spain and the UK. The largest numbers of foreign visitors to Italy come from Germany, Switzerland, USA, UK and the Netherlands, and travellers are increasingly choosing to travel around by train.
The train is one of the most popular means of transport in Italy
Trains are an increasingly popular choice for travelling across Italy, because of the fast, convenient, widespread rail network that combines efficiency and sustainability, and is often a more affordable option than others.
In the first five months of 2023 alone, Trenitalia transported 24% more passengers than in 2022.
Summer brought an impressive 75 million tourists onto the trains of the Italian state rail network. More than half of this figure was recorded in August, with a rise of 15% compared to August 2022. This result is a reward for the efforts made by Trenitalia to guarantee fast, convenient rail links to reach holiday destinations.
This return to rail travel also regards younger travellers, with 3.5 million under-15s travelling on Frecciarossa, Intercity and Regional trains, also thanks to the promotional offers aimed at families. One of the services that has proved most popular is the Family Area, which can be found on Intercity trains: a carriage for the whole family, where kids can enjoy dedicated entertainment during the journey, making it part of the holiday experience, rather than just a means of transport to their destination.
This philosophy is shared by True Italian Experience, the digital tourism hub of which Trenitalia is the main partner, and which promotes gentle, sustainable experiential tourism.
The summer's most popular Italian destinations
For trips lasting more than five days, Italian seaside and mountain locations proved most popular in 2023, with Trentino Alto Adige, Veneto and Liguria the Italian regions that registered the most significant increases in visitors, compared to 2022.
A positive trend compared to 2022 was also recorded in Campania, Puglia and Emilia-Romagna, with Rimini topping the list of seaside destinations, especially for family holidays.
Major tourist flows were also registered in areas renowned for their natural beauty, such as the Dolomites, Lake Garda and the Langhe wine region, while the top three destinations Italian for city holidays remain Rome, Naples and Florence.
The main Italian cities reached by train by the highest number of travellers were Rome, Milan, Naples, Turin and Bologna, with the Apulian cities of Bari and Lecce among the most popular in Southern Italy.  
A Gastronomic Odyssey at Yauatcha Mumbai: Where Tradition Meets Innovation
When it comes to dim sum, Yauatcha Mumbai is undoubtedly a name that stands out in the vibrant culinary landscape of the city. Nestled in the heart of Bandra Kurla Complex, this upscale restaurant has consistently garnered praise for its exquisite blend of traditional and innovative Cantonese cuisine. During my recent visit to Yauatcha, I was not only treated to an array of delectable dishes but also had the pleasure of experiencing impeccable service from an exceptional team led by Akshay Sasane, the shift manager.
Service Excellence – Akshay Sasane
As I entered Yauatcha Mumbai, it was clear that the staff here were committed to making every guest's experience memorable. Akshay Sasane, the shift manager, was the embodiment of professionalism and warmth. His welcoming smile and attentive nature set the tone for a memorable dining experience. Throughout the evening, Akshay made sure that every aspect of our dining experience was flawless, from seating us at a comfortable table to ensuring prompt service.
Culinary Mastery – Chef Gopi and Sous Chef Laxman Gaire
A restaurant's success is often a reflection of its culinary team, and Yauatcha Mumbai is no exception. The kitchen is helmed by Executive Chef Gopi and Sous Chef Laxman Gaire, both of whom have honed their skills in the art of Cantonese cuisine. Their dedication to maintaining authenticity while incorporating modern twists was evident in every dish we tasted.
Our culinary journey began with the Umeshu, a delightful Japanese plum wine that set the tone for the evening. It was a sweet and aromatic start to our meal, perfectly balancing the flavors that awaited us.
Yauatcha's tea menu is extensive and impressive. The variety of teas available caters to tea connoisseurs and novices alike. Our server, Mithila Kulkarni, provided expert guidance on selecting the ideal tea to complement our dim sum choices. Her knowledge and enthusiasm for tea were truly commendable.
Now, let's delve into the star of the show – the dim sum. Yauatcha's dim sum menu is a culinary adventure in itself, offering a wide range of choices that showcase the chefs' mastery over this traditional Cantonese specialty.
Dim Sum Delights
Har Gow: The Har Gow at Yauatcha is a testament to the restaurant's commitment to perfection. These delicate shrimp dumplings were a revelation, with thin, translucent wrappers that encased succulent, juicy prawns. The Har Gow practically melted in my mouth, leaving a symphony of flavors dancing on my palate.
XO Scallop Dumpling: For seafood lovers, the XO Scallop Dumpling is a must-try. Plump and perfectly cooked scallops were wrapped in a translucent skin, which was artfully pleated. The XO sauce added a spicy kick that complemented the sweetness of the scallops beautifully.
Wild Mushroom Dumpling: Yauatcha excels not only in seafood but also in vegetarian offerings. The Wild Mushroom Dumpling was a delightful medley of earthy flavors. The mushrooms were sautéed to perfection and encased in a delicate wrapper that allowed the umami-rich filling to shine.
Truffle Edamame Dumpling: Innovation meets tradition with the Truffle Edamame Dumpling. The infusion of truffle oil and the smooth edamame filling created a harmonious flavor profile that elevated this dish to a level of indulgence.
Prawn and Chive Dumpling: This dish was a marriage of contrasting textures and flavors. The crunchy chives provided a satisfying crunch, while the prawns remained tender and succulent. The subtle seasoning allowed the freshness of the ingredients to shine through.
Steamed Char Siu Bun: These fluffy, steamed buns were filled with succulent char siu pork that had been slow-cooked to perfection. The slightly sweet and savory filling was a true delight.
Spinach and Water Chestnut Dumpling: A vegetarian dim sum that stood out for its refreshing taste. The combination of spinach and water chestnut provided a unique textural experience, and the light soy-based sauce tied the flavors together beautifully.
Crispy Aromatic Duck Roll: This dish was a fusion of Chinese and Indian flavors, with tender duck rolled in a crisp wrapper and served with hoisin sauce. The contrasting textures and rich flavors made it a memorable choice.
Dessert Extravaganza
No visit to Yauatcha is complete without indulging in their dessert offerings. We sampled the Raspberry Delice, a heavenly dessert that balanced sweetness, tartness, and creaminess with finesse. The chocolate soil and raspberry sorbet provided delightful contrasts in texture and temperature.
As our dining experience came to an end, it was evident that the dedication of the entire Yauatcha Mumbai team, from Akshay Sasane's warm welcome to the culinary expertise of Chef Gopi and Sous Chef Laxman Gaire, had made our visit truly exceptional. Tabassum, the Retail Shift Manager, ensured that we left with a smile, and Mithila Kulkarni, the Retail Assistant, guided us through the extensive tea selection with grace and knowledge.
Yauatcha Mumbai is more than just a restaurant; it's a culinary journey that explores the rich traditions of Cantonese cuisine while embracing innovation and modernity. The impeccable service provided by the team, led by Akshay Sasane, elevates the dining experience to a level of excellence that is truly unparalleled. From the Umeshu to the wide variety of teas and the exquisite dim sum, Yauatcha Mumbai is a culinary destination that promises unforgettable flavors and unforgettable memories. It's a place where tradition meets innovation, and where every guest is treated like royalty.
A Culinary and Artistic Journey at Indian Accent, Mumbai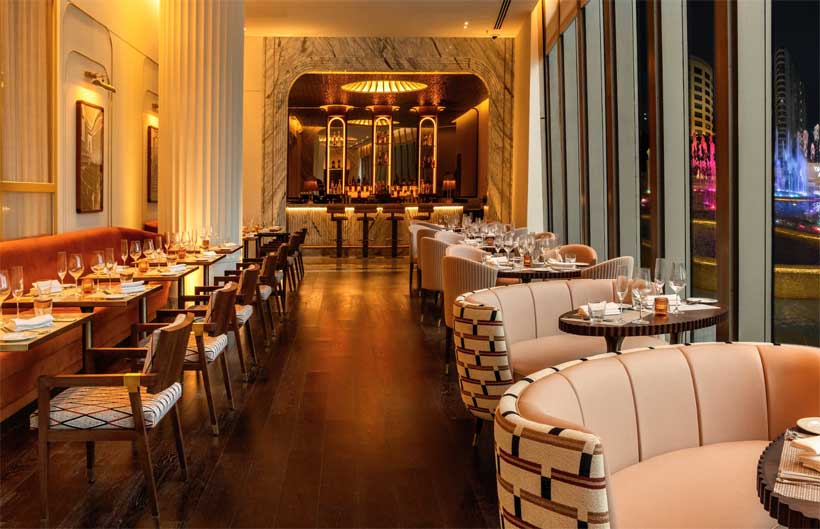 Nestled within the enchanting Nita Mukesh Ambani Cultural Centre in Mumbai, Indian Accent is a culinary gem that seamlessly marries the rich tapestry of India's diverse flavors with the artistic heritage of the nation. From its resplendent art deco interiors to its thoughtfully curated menu, every aspect of the restaurant weaves a captivating narrative that tantalizes both the palate and the senses.
Art Deco Elegance: A Tribute to Mumbai's Heritage
Art Deco, a movement that thrived in Europe and the US during the 1930s, found a unique home in Bombay, where over 200 art deco structures still stand, rivaled only by Miami. This era, known as 'the jazz age,' marked a time of innovation and spirited rhythms.
Drawing from Bombay's art deco legacy, Indian Accent pays homage to the era's style, music, and cocktails. Renowned photographer Rohit Chawla captures India's UNESCO World Heritage sites, infusing them with art deco's allure. These images, along with curated Mumbai art deco pieces, adorn the restaurant, creating a visual journey into an opulent past.
Indian Accent's interiors echo art deco's symmetrical lines, geometric patterns, and opulent materials. The chandeliers cast a gentle glow reminiscent of the era's glamour, while the upholstery exudes sophistication. It's a fusion of Mumbai's unique architectural heritage and the vibrant spirit of 'the jazz age,' creating a dining space that bridges time, design, and culture. This melding of aesthetics and flavors transforms Indian Accent into a living testament to a bygone era, inviting guests to indulge in both history and modernity.
A Symphony of Flavors: A Culinary Overture
The tasting menu at Indian Accent is nothing short of a meticulously composed symphony of flavors, where every dish is a note carefully orchestrated to create a harmonious and unforgettable experience. As guests embark on this gastronomic journey, they are immersed in a world where tradition and innovation dance in perfect harmony, guided by the culinary virtuosity of Chef Rijul Gulati and the visionary direction of Chef Manish Mehrotra.
The symphony begins with the "Indian Accent Shorba," a delicate overture that warms the palate and sets the stage for the culinary spectacle that follows. This traditional Indian soup, presented with an artistic touch, encapsulates the essence of comfort and familiarity, while signaling the start of the culinary adventure.
Moving through the menu, the crescendo builds with the introduction of the "Blue Cheese Naan." This dish is a striking example of Indian Accent's unique ability to blend contrasting elements into a harmonious whole. The naan, a quintessential Indian bread, is elevated to new heights with the infusion of pungent blue cheese. The juxtaposition of textures and flavors in this dish creates a symphonic balance that awakens the senses.
The "Smoked Eggplant, Maple Plantain" is a movement that takes diners on a journey of contrast. The smokiness of the eggplant meets the sweetness of maple-glazed plantain, resulting in a culinary melody that dances between savory and sweet. This dish exemplifies Indian Accent's skillful mastery of flavors, creating a dish that's both familiar and excitingly novel.
The symphony takes a playful turn with the "Dilli Papdi Chaat" and "Chhole Bhature." These dishes are a tribute to India's vibrant street food culture, transformed into elegant compositions that evoke nostalgia. The chaat bursts with tangy, spicy, and crunchy notes, while the chhole bhature presents an artful balance of rich flavors and textures. These dishes encapsulate the spirit of India's culinary heritage, where boldness and creativity harmonize seamlessly.
As the symphony reaches its crescendo, the "Stuffed Morel, Gobindobhog & Mushroom Payesh" takes center stage. This dish is a grand symphony of flavors, where each ingredient plays its part in an intricate ensemble. The indulgent earthiness of morels, the nutty notes of Gobindobhog rice, and the rich sweetness of mushroom payesh are accompanied by the delicate truffle nuances, creating a masterpiece that transcends boundaries.
In each dish, Indian Accent presents a new movement, a new exploration of taste and texture. The symphony concludes with dessert, a sweet denouement that leaves a lasting impression. The "Mishti Doi Cannoli" and "Pista ki Lauj" are dessert symphonies in themselves, a fusion of tradition and innovation that harmonizes familiar Indian sweets with contemporary flair.
The tasting menu at Indian Accent is more than just a collection of dishes; it's a meticulously composed symphony that takes diners on an unforgettable journey through India's culinary landscape. With each plate, a new movement unfolds, showcasing the culinary expertise, innovation, and artistic spirit that define Indian Accent's identity.
Chef Rijul Gulati's culinary prowess and Chef Manish Mehrotra's visionary guidance shine through in every note of this gastronomic symphony. Just as a symphony evokes emotions and tells a story, Indian Accent's tasting menu transcends flavors, inviting diners to experience the rich tapestry of India's culinary heritage through a beautifully orchestrated performance of taste, texture, and artistry. This is a symphony that leaves a lasting impression, resonating long after the last bite is savored.
Culinary Leadership and Artistry:
Behind every successful culinary masterpiece is a visionary leader, and Indian Accent boasts not just one, but two culinary maestros. Chef Rijul Gulati, the head chef, infuses his passion for gastronomy and creativity into every dish. Guiding the culinary direction is the acclaimed Chef Manish Mehrotra, whose innovative approach to Indian cuisine has earned him a place of reverence in the culinary world.
The culinary brilliance extends beyond the menu; it's a philosophy that permeates every aspect of the dining experience.
A Grand Culinary and Artistic Affair:
Indian Accent at the Nita Mukesh Ambani Cultural Centre is not just a restaurant; it's an experience that transcends mere dining. It's a celebration of India's diverse flavors and artistic heritage, meticulously curated by Chef Rijul Gulati under the guidance of Chef Manish Mehrotra. From the captivating art deco interiors that pay homage to Mumbai's architectural legacy to the thoughtfully crafted tasting menu that showcases the best of Indian cuisine, Indian Accent leaves an indelible mark on all who enter its doors.
It's a testament to the fact that dining is not just about sustenance; it's about storytelling, artistry, and creating memories. Indian Accent has mastered this intricate dance, and with each visit, guests are treated to a symphony of flavors, a visual feast, and an unforgettable experience that lingers long after the meal is over.
Indian Accent stands as a testament to the power of culinary artistry and cultural celebration. It encapsulates the essence of India's past, present, and future, all within the confines of an exquisite dining experience. As the art deco interiors embrace Mumbai's history and the tasting menu showcases the nation's culinary soul, Indian Accent is poised to continue its legacy as a culinary masterpiece and a cultural beacon in the heart of Mumbai's vibrant landscape.