Ordubad: a Cradle of Religious Tolerance in the Caucasus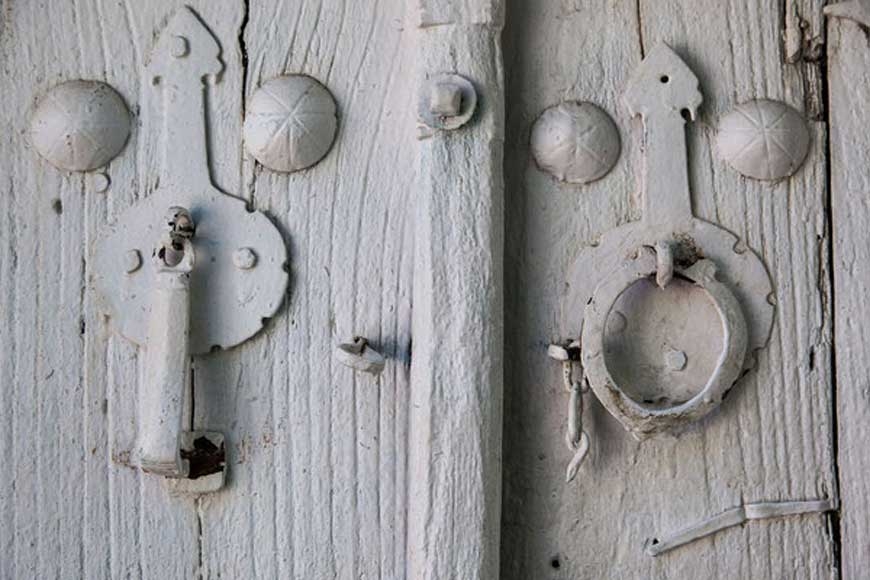 Religious architecture in the region of Ordubad, Autonomous Republic of Nakhchivan (Azerbaijan), has established new paradigms in the shaping of Azerbaijani Islamic culture, interfaith dialogue, and has reflected a deep sense of conviction within its citizens and a unique enrichment of religious tolerance, cultural dialogue, and multicultural coexistence.
The Region of Ordubad is the symbol of a religious harmony, unique architectural treasures that enshrine the superior values of the architecture school founded by Ajami Ibn Abubakr Nakhchivani, the city displays to the world a great sense of Azerbaijani patriotism and is home of many beautiful mosques that ought to be visited by religious scholars, international university researchers and be given a special international status by UNESCO; during the upcoming commemorations that will take place in Nakhchivan in 2018, as this region of Azerbaijan will become the World's capital of Islamic Culture and Art. The Region of Ordubad is known for its famous apricots that were exported regularly to Moscow and other parts of the Soviet Union; however its religious treasures, mosques and archeological sites are not well known internationally, they must acquire a wider presence abroad. The city of Ordubad has distinguished itself for having seven principal avenues, on each one of these avenues it has: a mosque without a minaret; an underground fresh water creek; traditional, rare Caucasian homes equipped with a main entrance door that has two types of ancient knocking metal rings that produce two different types of sounds (one of them is used by men and the other used by women). Some of the most important mosques in Ordubad region are: Dilbar Mosque, Dirnis Mosque, Haji Huseyngulu Mosque.
In Ordubad City is located Dilbar Mosque, a historical and architectural monument that provide some unique features to foreign visitors and theologians. In Ordubad City there are a number of buildings that embody special values of Nakhchivan architectural school and Dilbar Mosque is one of them. The mosque is open to the public for religious ceremonies. The structure is right angled, has a square shape and equipped with columns.   Many of the mosque's features are a representation of Nakhchivan's school of architecture. Dilbar Mosque is an example of an architectural composition that intertwines style and structure that was typical in the 1700s. This Mosque is furnished with its altar, latticed windows; the entrance gate is on its main façade. The main entrance and its sides have incorporated big windows and sections that are latticed, with asymmetric installation of the head span and other marvelous features. This uniqueness shows that Dilbar Mosque embodies a perfect harmony with Ordubad's architecture and urban – rural landscape.
According to the history of Ordubad, preserved by its residents, Dilbar Mosque was built to honor a woman named Dilbar and it has emerged as a center of Islamic faith established to honor the valuable role of women in the Muslim faith and its emblematic communities across the Caucasus region.
Another religious landmark is Dirnis Mosque, located on Mirza Street in Yukhari, Dirnis Village, and Region of Ordubad. It has a large size and the local people call it with the name 'Boyuk Masjid' meaning a large Mosque (Jame Mosque). Its main entrance is from the western side and for women is on the east side. Its ceiling stands on five poles on each side, totaling ten poles or columns. In front of the East – North wall there was built a balcony on the first floor to host women. The Mosque has: three big windows in the east wall, two windows on the western wall; and three windows on the southern wall. According to the inscription located at the head of one of the columns, written in black color, it is very clear that the Mosque was repaired in 1920-1921 and it was Architect Hasan from Ordubad who had repaired this cultural monument. Once again, this religious monument was renovated in 1999 at the expense of the local people and a balcony had been assembled in front of the entrance door on the west side, where a minaret was also erected. According to its architectural features, the Dirnis Mosque was first built and erected in the XVII Century.
In the village of Ganza, Region of Ordubad, stands tall the historic Haji Huseyngulu Mosque, located right at the center of the village. Its size is 23 meters by 14 meters, according to the local community, this Mosque was built by Haji Huseyngulu, an influential man who was active in promoting various shapes and construction styles from the Ajami Nakhchivani Architecture School. When Haji Huseyngulu passed away, he was buried in front of the southern wall of this gorgeous creamy white-brick mosque. At a later stage, the renovation team of this Mosque placed a head stone above the tomb of Haji Huseyngulu, the words of the late "Haji Huseyngulu of the XVI century," are carved in Arabic language, on the head stone. This is considered to be one of the oldest mosques of Nakhchivan and throughout Azerbaijan, it is a unique religious monument, inside it has a big hall. According to the local builders, in the beginning of the XX Century there was built an additional hall that was joined with the hallway of males that is located in the western part of the old Mosque. The old part of the mosque and its main hall sits on three big columns and walls built of stones.   Its inner-columns and its sections between the columns and walls are connected through a span shape and its walls reach one meter of thickness. Five wall recesses have been placed inside of the mosque. A balcony is in front of the entrance; its façade consists of 12 spans. Near the mosque there is a guest house, when this object was restored there were written colorful religion words on its limed walls.
During its restoration project a wonderful minaret was added to this cultural monument on the South Western side of the structure. On the minaret is written an inscription that says: "this minaret of the mosque was built by Haji Israfil Sadigli in 2000; architects Karbalayi Sayid, Karbalayi Gurban."
There are always held mourning events and religious ceremonies during the months of Muharram and Ramadan that take place in this Mosque; certainly during the commemoration events of Nakhchivan Region becoming the World's Capital of Islamic Culture in 2018, there will be taking place memorable events in the Haji Huseyngulu Mosque.
The area on the southern side of the mosque at one time belonged to Haji Huseyngulu who donated this land to be the Mosque's cemetery. Based on the grave inscriptions of this cemetery it is ascertained that Haji Huseyngulu lived during the XV century and this Mosque was built in that time.
The 2018 World celebrations of Islamic Culture in Nakhchivan Autonomous Republic are approaching; foreign visitors, tourists and scholars must visit the Region of Ordubad in order to appreciate a series of unique architectural features tailored by Ajami Nakhchivani that are melted together with: an ancient Islamic Culture, attractive religious tolerance practices, deeply rooted historical awareness within the context of Azerbaijani historiography.
Journey Through Europe's Most Charming Winter Markets with Hilton
As temperatures drop and days get shorter, cities and towns across Europe are stringing outdoor lights and erecting wooden stalls to prepare city centers and squares for the arrival of winter markets. The markets attract locals and tourists alike who are free to explore clusters of charming booths filled with arts and crafts, glittering decorations and culinary delights. Hilton has hotels on the doorstep of some of Europe's best winter markets, allowing travelers to easily gain authentic experiences that can enrich their travels.
The tradition of winter markets dates back to the late Middle Ages, spanning many parts of Europe from Germany to France and Switzerland, but the markets have gained international appeal thanks to the growing ease and popularity of global travel. Historically, the markets traveled from city to city, providing residents a chance to stock up on seasonal food and supplies for the colder months. Over time, they've evolved into the elaborate winter markets they are today, drawing tourists by plane, train, automobile and boat, especially during the holiday season. They are also sometimes part of market-hopping tours travelers combine to create a vacation with a one-stop-shop cultural experience. These markets generally open in mid-to-late November and stay open through the holiday season, closing at the end of December or early January.
To provide a guide, we have selected top-notch winter markets across Europe, including several with holiday themes, along with recommendations for nearby hotels that travelers can retire to after a long day of shopping and sampling local delicacies.
Among our list are traditional favorites in places such as Germany and Hungary, and others in more unusual market destinations like Spain and Italy.
Tallinn Christmas Market | Tallinn, Estonia
Tallinn is home to one of the most renowned Christmas markets in Europe. The Tallinn Christmas Market is situated in the heart of Tallinn's Old Town, which boasts a towering Christmas tree and 500-year-old buildings decorated for the holidays. It's a festive atmosphere where Santa Claus is on site for younger visitors, and there are plenty of kiosks selling cozy sweaters, wooden handicrafts, traditional sour cabbage and warm gingerbread. Set in the heart of Estonia's capital city, Hilton Tallinn Park is located on the eastern side of quiet Politseiaed Park (Police Garden Park). Guests can take in wonderful views of the harbor and the enchanting Old Town from the hotel, and they're an easy walk of less than a mile to Old Town, where shops, restaurants and the charming Tallinn Christmas Market await.
Christmas Market on Vorosmarty Square | Budapest, Hungary

Budapest is home to the Christmas Market on Vorosmarty Square, the oldest and largest Christmas market in this capital city. Located in the courtyard outside St. Stephen's Basilica, guests can take in the iconic church before exploring the unique market stalls selling wooden crafts alongside savory fish and Hungarian chimney cake — a hollow cinnamon-sugar pastry. Travelers can also enjoy free late-afternoon concerts as they sip on mulled wine at this nostalgic Christmas market. Hilton Garden Inn Budapest City Centre is centrally located near the Christmas Market on Vorosmarty Square and near Andrassy Avenue, with high-end shops, restaurants, cafes and major attractions nearby, including the Hungarian State Opera House, St. Stephen's Basilica, Hungarian Parliament and the Széchenyi Chain Bridge that crosses the River Danube.
Hyde Park Winter Wonderland | London, UK
London has many holiday markets to get in the season's spirit, but the Hyde Park Winter Wonderland is our top choice. The market offers everything from the UK's largest open-air ice rink to quaint holiday market stalls selling traditional crafts. It also has a large variety of dining and bar options, including a Bavarian village complete with a beer hall and an ice bar, where everything is made of ice. A mile away from the famous winter wonderland is the Conrad London St. James, which sits on the doorsteps of Westminster, Big Ben and Buckingham Palace. The hotel is in the heart of the city and offers easy access to some of London's most iconic sights, including other holiday markets across the city such as the Southbank Centre Winter Market and the Leicester Square Christmas Market.
Fira de Santa Llúcia (Also known as The Market of St. Lucia) | Barcelona, Spain
Head to Barcelona for a milder holiday experience on the Mediterranean Sea. La Fira de Santa Llúcia, the oldest Christmas Market in Barcelona dating back to the 18th century, is in the charming Gothic quarter and shares a square with the staggering Barcelona Cathedral. Instead of the traditional glühwein (mulled wine), sip on Spanish cava while perusing the craft stalls selling glass figurines, ornaments and musical instruments. Stay at the centrally located boutique hotel, Alexandra Barcelona Hotel, Curio Collection by Hilton, which is an easy 20-minute walk (about a mile) from the quarter. In addition to the holiday market, the adjoining neighborhood, Eixample, is home to other popular attractions, such as La Sagrada Familia, Gaudi's famous Roman Catholic minor basilica, and the Passeig de Gràcia, which is an avenue lined with shops, restaurants and some of the city's most well-known architecture.
Gendarmenmarkt Christmas Market | Berlin, Germany
Beautiful architecture of the New Church (also called the German Cathedral) and French Cathedral surround this classic holiday market in Berlin. While exploring, guests can sample white-chocolate milk, local sausages, fried apples and cheese from around the world. Visitors can shop for handmade goods, including artwork, wood carvings and clothing. Hilton Berlin is the perfect jumping-off point to the holiday cheer. Located in Berlin's historic Gendarmenmarkt square, the hotel is steps away from the market — Berlin's most famous — and other sites like the French and German Cathedrals and Konzerthaus (Concert House) Berlin.
Christmas Market – East Princes Street Gardens | Edinburgh, Scotland
The traditional Christmas Market at East Princes Street Gardens in the heart of the city offers a unique shopping experience for every visitor, with a fair that boasts crafters, artists, gift shops and gastronomic surprises. A light snowfall turns this marketplace into a magical holiday experience. Waldorf Astoria Edinburgh – The Caledonian is located at the west end of Princes Street, just a short walk from the holiday market. The hotel is also centrally located near some of Edinburgh's most iconic attractions, including Edinburgh Castle and the Royal Mile, a thoroughfare lined with eclectic shops, restaurants and attractions.
The Ultimate Winter Experience | Amsterdam, Netherlands
This winter, the RAI Amsterdam, a large convention center, will be transformed into a winter wonderland both inside and out. Visitors can skate under a blanket of lights, enjoy the sights from a Ferris wheel and experience go-karting on real ice. They can warm up for a bit inside and then try cross-country skiing, curling on the ice rink or roasting marshmallows over an open fire. Hampton by Hilton Amsterdam Centre East is about 4 miles from the magic at The Ultimate Winter Experience and is close to the tram, where guests have easy access to the city center and the main Central Station.
Prague Christmas Market | Prague, Czech Republic
Traditions abound at the Prague Christmas Market in the Old Town Square. Visitors are treated to a winter wonderland complete with caroling, local food and drinks, as well as top-notch shopping. With mulled wine in hand, travelers can shop for gingerbread, glassware, wooden toys and tree decorations. For those looking for an alternative to mulled wine, Czech beer pairs well with other traditional market foods like spit-roasted ham, barbequed sausages and salty potato pancakes. Situated at the gates of Old Town, the newly renovated Hilton Prague Old Town offers travelers the perfect launch point to the Christmas market in the Old Town Square. After a day of exploring the markets and the winding streets of Prague, visitors can find a sophisticated retreat from the busy streets. When up for more exploring, sites like Wenceslas Square, a main city square, and Charles Bridge, the historic bridge that crosses the Vltava River, are just a 10-minute walk away.
The Art of Travelling Alone: How to Make the Best of Your Solo Trip
We are currently celebrating Singles' Day — now one of the biggest shopping holidays of the year — which encourages people to relish their singlehood and pamper themselves silly! Whether you are single or not, we think it's definitely important to engage in some #selflove — and solo travelling is one of the best ways to do so.
There's no doubt that solo travel can seem pretty daunting at times. Won't I get bored and lonely? What if I get lost? The short and honest answer is yes, that'll probably happen at some point. At the same time, that's really all part of the experience — these ups and downs make up the most exciting adventures you'll ever have and form memories that will stay with you for a lifetime. More importantly, solo travel brings about opportunities for you to discover and love yourself. You'll finally have the chance to spend uninterrupted time with yourself and grow comfortable with your own company.
Don't wait any longer and make your solo travels a reality! Here are three tips to help you make the best of your trip:
Plan ahead
While one of the best things about traveling alone is the freedom of spontaneity, it doesn't mean that you should show up without a plan. Take some time to research and understand the location you're visiting and identify some main attractions that you'd like to visit. It really helps to have a rough outline of what you'll be doing and how to get there. Additionally, make plans to meet people! Whether it is signing up for day tours or simply striking up conversations with strangers, seize the opportunity to step out of your comfort zone and connect with people from all over the world. Not only will these interactions help to quell any loneliness, but you may even meet your next best friend!
Pick a comfortable location
If it's your first time on a solo trip, your choice of location is key. Perhaps you'd like to revisit someplace that's tried and tested, or you may prefer to explore a new destination that's less frenetic — just so you don't feel too overwhelmed. To get you started, we'd recommend:
Perth, Australia
The capital of Western Australia offers the perfect blend of a trendy urban life and relaxed nature vibes, catering to all your travel needs. Head on to DoubleTree by Hilton Perth Northbridge to have a taste of their signature warm DoubleTree Cookie welcome, and leverage its convenient location to access attractions in the city. Stuff yourself silly with the fresh produce at the Food Markets, and, while in the sunniest city in Australia, be sure to check out the amazing beaches!
Bangkok, Thailand
Bangkok is one of those fail-safe destinations where everyone always has a great time! While there may be a bit of a language barrier, the locals are always quick to extend a helping hand to guide you on your way. As a solo traveler, you do have to be more mindful of where you're staying — pick trusted hotels that are close to the main roads, such as Conrad Bangkok, to make your stay as fuss-free as possible.
Shilim, India
For a truly #EatPrayLove experience, look no further than Hilton Shilim Estate Retreat & Spa. A one-and-a-half-hour drive from Pune, this retreat is nestled in an unspoiled mountain range and offers a sanctuary for your body, mind and spirit. It offers some of the most comprehensive wellness facilities in Asia, with programmes like ayurvedic therapies, jungle treks and yoga sessions. While out in nature, you'll definitely get to spend quality time with yourself and find peace of mind.
Pack light, and right
We all have a tendency to overthink and pack unnecessary things, but this time, there won't be anyone else to help you wrestle with the bags. Keep your bags light and portable by packing just basic and solo-travel essentials — aside from functional items like a portable charger and Wi-Fi router, also remember to take along a selfie-stick to capture all your solo adventures!
Now that you're all set, get ready to discover the world and yourself!
Five Reasons to Discover Kyoto's Magic in Winter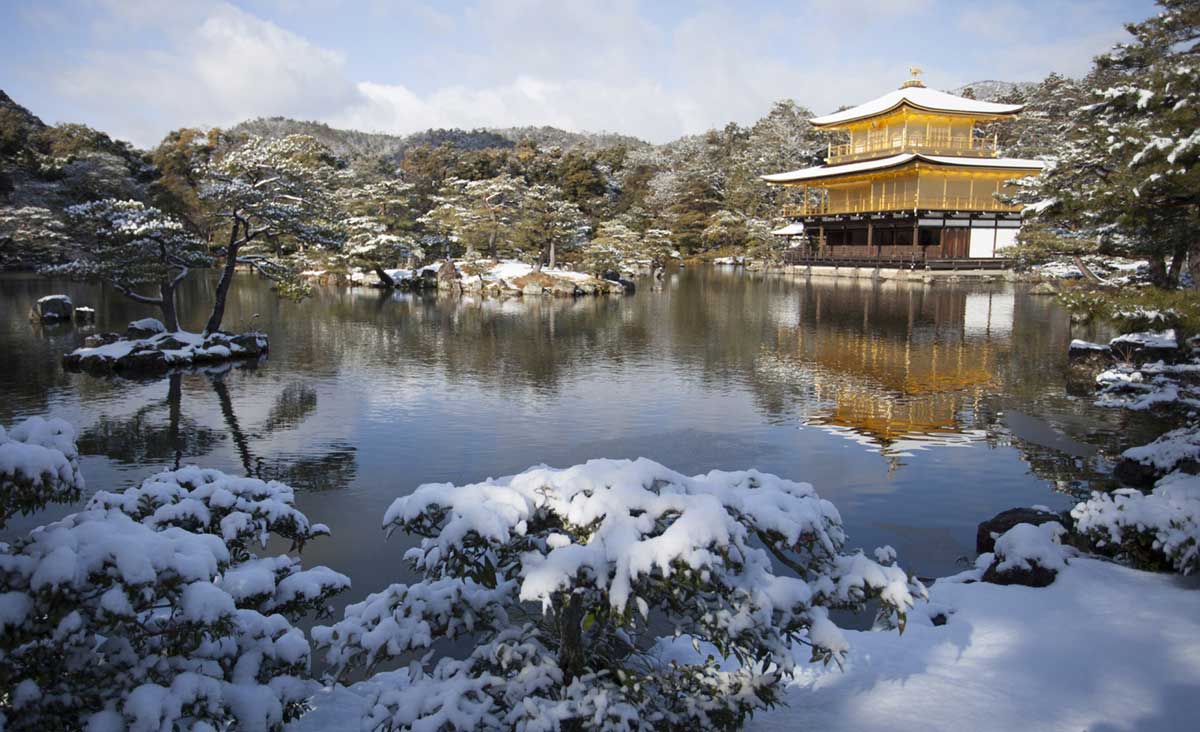 Discover the hidden secrets of Kyoto in winter – the magical but least-known season that the locals love. From enchanting illuminations in beautiful temples to seasonal dishes bursting with flavour; vibrant New Year celebrations to "onsen" hot baths beneath snow-capped mountains, here are five favourite Kyoto winter warmers as curated by the team at Four Seasons Hotel Kyoto:
1. Ume (plum): Winter's Secret Blossoms
Despite spring being the best-known season of blossoms in Japan, winter visitors are in for a delightful surprise with Kyoto's profusion of delicate ume (plum) flowers.
Decorating the city's plum trees in shades of snow white through to verdant pink, ume blossom's sweet fragrance and pretty five petalled composition inspired ancient nobility from the Nara period (AD 710–784) to write haiku while gazing at them.
Blooming plum trees, once a prosperous trade with China and now savoured for their unique beauty, can be seen across Kyoto from mid-January. Kitano Tenmangu, just 25 minutes from the Hotel, offers some of the best viewing, with 1,500 plum trees blossoming through to mid-March.
2. Warming Winter Dishes
Warm up from within with Kyoto's wide variety of steaming hot pots and sizzling Yudofu 湯豆腐.
The Japanese have long adapted their diet to the country's dramatically different seasons, and winter offers up plenty of delicacies. Try Kaburamushi かぶら蒸し, a fragrant composition of grated turnip, egg white, lily root, gingko and mushrooms atop a white fish – locals liken its appearance to a melting snowball.
Originating in Kyoto, Steamed Sushi 蒸し寿司 is a hot dish with unique seasoning while Tanuki Udon calls on the spicy warmth of ginger on a base of chopped fried tofu with thick ankake sauce.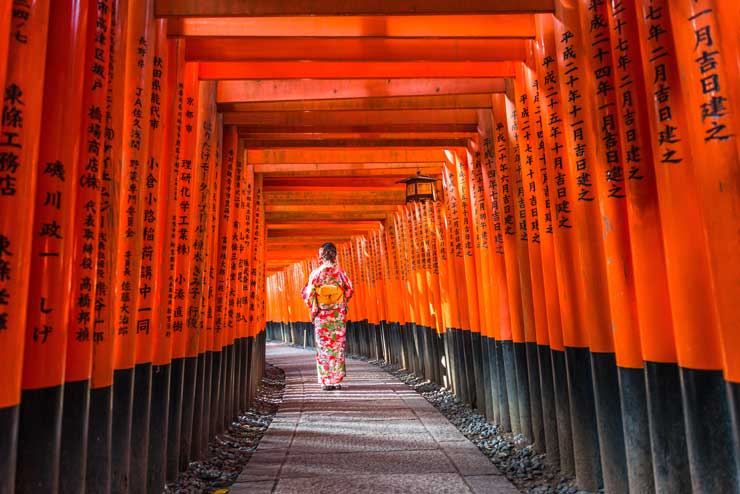 Celebrate new year in Kyoto with festive favourite Mochi ぜんざい (Zenzai), a dainty, chewy rice speciality available in tea houses and traditional cafes across the city.
3. Inspiring Illuminations
As the sun sets low on the wintry horizon, Kyoto comes alive with twinkling lights.
From January to February, lanterns are lit only on snowy days at Kifune Jinja Shrine, making it a rare but exquisite experience to see the shrine's pretty red steps and tree boughs aglow.
Discover an illuminated Hanatouro Bridge in Arashiyama (from mid-December for about ten days) and explore the nearby Kimono and Bamboo Forests, where LED lights create a magical woodland trail.
From the end of January for a week, marvel at the mountainous heritage site of Kayabuki-no Sato as the entire village of thatched houses gets festive with handmade snow lanterns, food stalls, dance performances and cultural activities from mochi pounding through to traditional handiwork.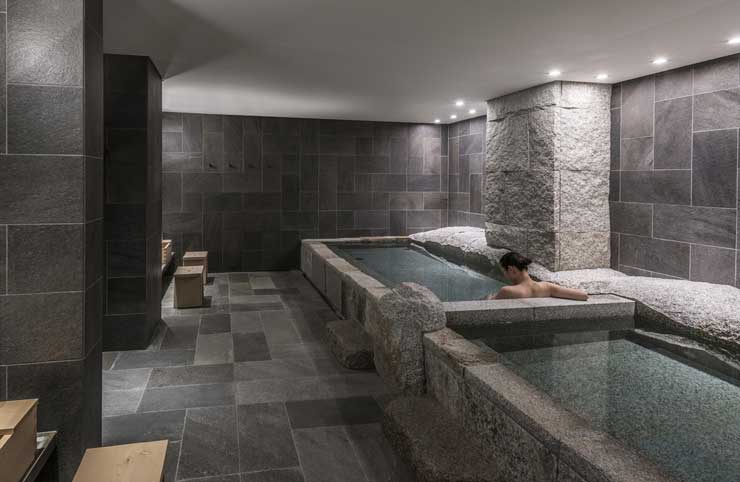 Bringing seasonal enchantment to Kyoto from late November through to late December, electrical company Rohm is behind the city's largest illumination event featuring over 800,000 lights and loved by locals and visitors alike since 1995.
4. Dive into Kyoto's Bathing Culture
An integral part of Japanese culture, bathing is considered a daily ritual of both purification and pleasure.
Guests at Four Seasons Hotel Kyoto can enjoy a complimentary soothing "ofuro" hot bath and sauna on the hotel's wellness floor, B2 as well as at THE SPA.
Bathing has long been considered a social activity with locals heading to one of the city's "sento"銭湯 or public baths to catch up with neighbours. A few sensational sentos remain in Kyoto, such as art-rich Funaoka Onsen Sento and Goko-yu Sento with its scalding hot sauna, perfect after a long hike.
Chase away winter's chill with an invigorating soak in one of the city's nearby "onsen"温泉, a natural hot spring. Kurama Onsen, 40 minutes from the Hotel, offers the exquisite experience of being surrounded by forested mountains while Arashiyama Onsen, just 30 minutes away, has views of Arashiyama.
5. Exclusive Winter Activities
Make winter your season of discovery in a country rich with specialities.
Fushimi, a sake-brewing district fed by the pure clean water of the Horikawa river, is a great place to start your winter Kyoto experience. From December to January, the breweries make fresh sake from the newly harvested Fall rice, and offer sake tastings, perfect for warming the body on a cold day. Ask our Concierge to recommend and reserve the best sake breweries at the time of your visit (there are 50 to choose from in Kyoto, including 19 in Fushimi!)
Throw yourself into the jubilant spirits of Hatsumode – Japan's first shrine visit of the new year – by joining with locals in beautiful traditional dress Kimono to pray for a good year, enjoy food stalls and play games with prizes. Japanese people traditionally go to temples and shrines from January 1-15 – a unique experience to be a part of, if your trip allows. Our Concierges will be happy to share their insider knowledge on the best places to go.
Marvel at nature's majesty from the comfort of a heated boat on the Hozu-gawa river: winter views include intriguing geologic formations covered with snow alongside colossal boulders, glimpses of the surrounding mountains, mysterious deep pools, and local flora and fauna.
Soak up the splendour of rare Japanese art at the 'Kyo no fuyu no tabi' (means Kyoto Winter Trip, 京の冬の旅) exhibition held at fifteen different city temples every year over more than 50 years. It is a unique opportunity to see each temple's secret treasures, usually hidden from private view. Open from mid January to mid March.