Interview: Russia's business and investment opportunities in Africa
With new trends and directions in global business, African countries have to look to the Eurasian region as a huge market for exports as well as make efforts to consolidate and strengthen economic cooperation, says Tatiana Cheremnaya, the President of ANO "Center for Effective Development of Territories" and Head of the working group on public-private partnership "Business Union of Eurasia" in this wide-ranging interview.
She further discusses Russia's economic relationship, challenges and untapped potential business and investment opportunities with Africa. She spoke recently in this interview with Kester Kenn Klomegah, an independent research writer on Russian-African affairs in Moscow.
How important is Eurasian market for African countries?
The Eurasian marketplace, in scale and capital intensity, is huge. It includes some countries of Europe and post-Soviet countries and rather fast-growing Asian countries. It is obvious that the interest among African countries for access to these markets is enormous both in the context of just entering the market of a particular country and implementation of joint interstate projects. In this case, first of all, we are talking about high requirements in the implementation in Africa of infrastructure projects, including roads, bridges, pipelines, electricity and the search for alternative sources of energy, communication, without which it is impossible to imagine a dynamic and systematic development of the economies of African States.
The implementation of such projects can be possible with the introduction of public-private partnerships. Here you can define several main points of contact between the Eurasian and African companies:
1. The implementation of joint projects in the framework of BRICS. We know that the unit includes one African country – South Africa. Today in the framework of the unit formed the New development Bank BRICS, the funding of joint transnational projects. In 2016, the Bank has approved the financing of the first investment projects in the BRICS countries totaling more than $1.5 billion.
2. Joint cooperation between the units of the Eurasian Economic Commission and the African Union. It is qualitatively new direction in the cooperation between the two blocs was laid in July 2016, when in Addis Ababa in Ethiopia, the delegation of the Eurasian Economic Commission held talks at the African Union Commission. It is worth noting that the African Union itself includes the 54 African States, and in the area of Eurasia includes 89 countries. The scale of the Eurasian-African cooperation is evident.
3. Giant cross-country infrastructure projects, which can be safely attributed to the project Great Silk Road. Here the role of the Eurasian economic Union and the project "Economic Belt Silk Road" is the formation of a common economic space, institutional capacities mates, and the possible components of a proactive commercial and economic strategy of Russia and its Eurasian Economic Union partner. Project financing is also being implemented in the framework of interstate financial institutions creates a system of regional-global financial institutions with total capital to date $240 billion Asian Infrastructure Investment Bank, development Fund of Silk Road.
How challenging, of course, is this market?
Of course, to enter the Eurasian markets from Africa is quite difficult. Here we are talking primarily about the high-tech, and the competitiveness of African business. That is, on one hand, we have a cheap labor force, good climate, really good opportunities all appearing for business development on the African continent. But, on the other hand, it often happens that a business can't compete with the Eurasian giants. However, in time within such a community as BRICS, or the cooperation between the Eurasian economic Union and the African Union, can be reached certain agreements on implementation of joint projects and the release of African companies into the Russian market, what needs to be done.
Do you also think that industrialists and business directors from the Eurasian region can cooperate with other foreign investors on projects in Africa?
Of course, we can talk about cooperation between the African and Eurasian investors. Generally, in the age of globalization, cooperation is a basic and necessary condition for the development of cooperation among countries and enhanced the pace of development of the economies of some African countries gives reason to predict the emergence of truly important and profitable joint projects.
It is worth noting that according to the World Bank, in 2013, among the 50 economies that have improved their economic performance since 2005, about a third owned by the countries of sub-Saharan Africa. Studies conducted over the past three years also show that Africa today is no longer perceived as a backward region. It becomes an attractive investment and Eurasian countries see it as a place for prospective business.
It is worth noting that the basis for cooperation, for example, Russia and Africa are already actively created. So, in 2014, the visit of the official Russian delegation to Zimbabwe, where they discussed a number of key bilateral agreements designed to provide preferential treatment to investment from Russia. Russian companies interested in developing major infrastructure projects in the African region, primarily in the mining industry, and have the necessary experience, technology and expertise for the development of industrial and infrastructure projects.
Between countries today are considered joint projects that can participate in such major Russian companies as KAMAZ, Russian Railways, ALROSA, Uralvagonzavod and "Inter RAO". In addition, to the infrastructure of the Russian-African partnership is also planned in other areas, such as automotive, agricultural production, implementation of joint projects in the sphere of development of agriculture, education and tourism.
Specifically, there is an investment in the republic of Ghana "One District, One Factory". Opportunities to attract investment from the Eurasian countries have in most African States. For example, South Africa is the infrastructure in Zimbabwe and high-tech projects, and Ghana is the implementation of the "One District, One Factory". All projects are very important for economic development of the African continent. But in each case for the investor is important, and profitability of such projects. For example, for the "One District, One Factory", each individual plant will be measured from the point of view of expediency of investment of the investor. Here one should not expect miracles, but you need to work on each project with the Eurasian partners.
Do you think potential investors from the Eurasian region face competition for investment projects with other foreign players in Africa?
Yes, of course, investors of the Eurasian region are interested in implementation of joint projects. It is worth noting that today for the African continent, plays an increasingly important role in the foreign policy of the developed countries, is real struggle among the major powers of the world. For example, countries such as the United States, England, France, China, and India are gradually increasing its economic and political influence on the African continent. The interest of the developed world to Africa is, of course, largely from the increased need of their industry in the extraction of raw materials, which are present on the continent of Africa.
Furthermore, Africa is still untapped market for technology products and consumer goods. Also other Eurasian countries have interest in the continent; we can hardly compete with the leading world powers. Russian business is very interested in business development and their presence in Africa.
So in the near future can predict the development of the Eurasian-African cooperation in the field of business. In this situation it is necessary to search for effective forms of cooperation that have a solid foundation for the cooperation of business, addressing the goals and objectives of the Eurasian countries and Africa
So these Russian companies such as KAMAZ, Russian Railways, ALROSA, Uralvagonzavod, "Inter RAO"…how do you assess their influence or activities in Africa? What are their levels of operations in Africa? For instance, Russia Railways, how do you measure this company's success as compared to China in Africa? China has completed railway lines in a number of African cities including Addis Ababa, Ethiopia.
With regard to the participation of Russian companies in infrastructure projects in Africa, they are already there and as I wrote, will increase significantly. So, for example, Russian Railways is increasing its influence and implementation of joint projects in the field of railways, as Africa is actually very poorly developed railway infrastructure. If we consider the railway infrastructure in Africa, we note, for example that Algeria has an extensive network of railways in the north of the country; the rail infrastructure of Angola was virtually destroyed during years of civil war; in Botswana, Chad, the Gambia and Burundi passenger railways in general no; in Ethiopia, Djibouti, Guinea, Ghana and the Congo, there is one rail that is in poor condition; railroad developed only in Egypt, Kenya, Namibia, Zimbabwe.
There has been much activity in the railway sector in East Africa. From an economic point of view, it is a very profitable business. On the one hand, there is access to global markets and with another – stimulates regional trade. The countries themselves certainly can't afford to implement such capital intensive projects, so come to the aid of other countries. And if the past is largely in the construction of railways helped the European countries, now in road infrastructure often puts China. Of the ongoing projects, it is worth noting the railway Mombasa – Nairobi to Kigali (Rwanda) and Juba (South Sudan), the road between Addis Ababa and Djibouti. The construction financing deals with Export-Import Bank of China. Except for the road construction, China also supplies and most of the rolling stock, including locomotives.
But the Russian Railways company is also one of the participants of the market of road infrastructure projects in Africa. In particular, the Sudanese government suggested that Russia participate in construction of Trans-African railroad from Dakar (capital of Senegal), in Port Sudan in the Red sea, which would connect many countries from the Atlantic to the Indian Ocean. In the future, this railway will connect the capital of Senegal, with the port of Djibouti. The management of Russian Railways said that the company is interested in participation in infrastructure projects in Ethiopia. The Russian Railways, in fact, can become a consultant or general contractor of the project in Africa, as the team has the necessary experience and knowledge.
As for the Russian company "KAMAZ" it is necessary to note that "KAMAZ" works in countries on the African continent since the days of the Soviet Union, the machine "Soviet-style" still can be seen on the roads of Africa. The share of the African continent in the global economy in the near future will increase, and the management of "KAMAZ" seeks to take advantage of a favorable situation. The company "MAZ" – the Russian manufacturer of trucks – in November 2016 began to put Africa right-hand drive trucks. While we are talking only about South Africa, but in the future cooperation is planned with countries such as Botswana, Zambia, Zimbabwe, Mozambique and Namibia.
However, the Russian production is not always able to compete with the Chinese, because in many areas of work in Africa, China has the best position. But currently, Russia is strengthening its position in Africa, these projects that implement only experienced Russian companies.
How important is Russian Export Center for Africa? Which Russian products "Made in Russia" are being promoted in Africa market currently, again compared to India and China whose various products including consumer goods, pharmacy and automobiles very common in Africa?
The importance of the Russian Export Center is difficult to overestimate. Indeed, the Center is doing a great job for development, including the African market. According to the report of the Russian Export Center, export of Russian goods to the African continent increased by more than 50 percent in 2016. In Africa, the demand for Russian goods, while their exports to other countries, by contrast, only falls. Given that the difficult economic situation in Russia contributed to a significant decline in exports in almost all countries of the world, has shrunk by nearly a third to US$129,7 billion and in African countries we are seeing demand growth, contrary to the general trend of demand for Russian goods. The maximum growth of exports showed Algeria (US$556 million), Angola (US$298 million) and Egypt (US$178 million).
It should be noted that the attractiveness of African markets is associated with a low level of competition because the market is actually free for low-end products. As for China, here directly is not a competitor to Russia because Russia is a strong player and China is interested in markets with much greater capacity. For Russia as a country that traditionally exported only raw materials, Africa is a very good place to start. However, we know that African countries are fast growing. So, the International Monetary Fund (IMF) predicts by 2016 economic growth in Tanzania 6%, Zimbabwe 3%, while, for example, in the USA only 2%. That is, for Russia, the African market is very interesting and we can talk about expanding cooperation with African countries to export products "Made in Russia" in various segments.
So what are the key problems and impediments to developing practical and active Russian-African business, especially in the manufacturing and consumer sectors, not theories but real active bilateral economic cooperation? What should be done from both sides, from Russian side and from African side?
The problems of effective cooperation between Russia and Africa are political in nature. Thus, the strengthening of Russia's position leads to the strengthening of its influence in the world, including in Africa and vice versa, sectional policy has significantly reduced Russian exports.
The second problem for the development of Russian-African business is the lack of competitiveness of Russia which allows working only in the low-budget segment. This is due to structural problems in the Russian economy, the need for modernization, the bulk of the products produced during the Soviet Union.
The third problem is the unwillingness of the African market to cooperate, due to the strong backlog of the country in socio-economic aspects, for example, we are talking about the lack of qualified personnel, low standard of living of the population and hence the low effective demand.
The fourth problem is competition from the United States, China and India as more developed countries with more advanced technological solutions, and from the European countries as the former "patrons" of African countries. However, these barriers can be gradually removed by constant open dialogue between African governments and Russia, as well as directly between interested companies of the two countries. For cooperation with Russia is necessary to develop competitive solutions in terms of infrastructure development and proposals for the supply of consumer goods, as well as the removal of bureaucratic barriers. African countries need not only steps on the path to economic growth, but also political decision-making directed at improving living standards and increasing the stability of the political and economic systems of African countries which could significantly reduce risks for investing in African projects.
If we want sustainable development, we have to work together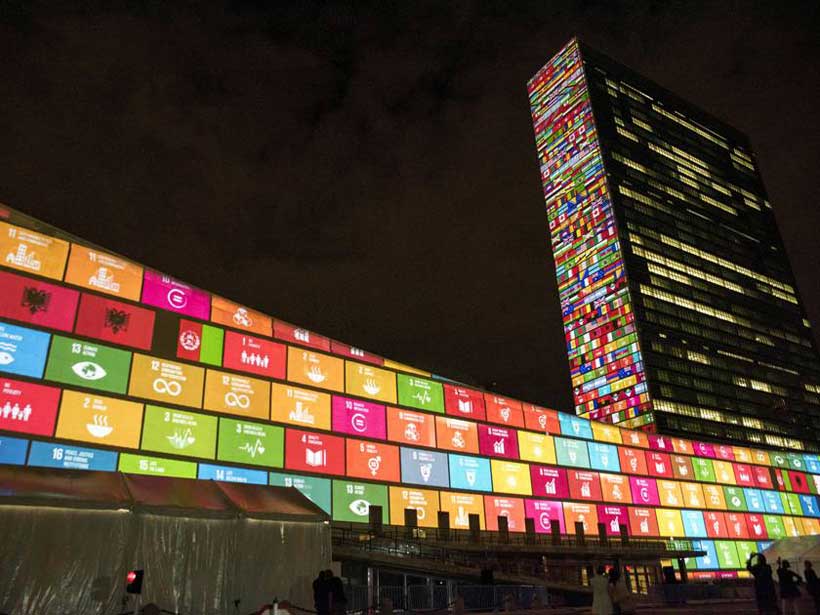 The Sustainable Development Goals (SDGs) is our plan for the future. It aims to transform our world and to improve people's lives for more prosperity and a healthier planet. And on the 24thand 25th of September, world leaders will meet once more at the UN General Assembly to review what progress we have made in achieving these goals.
But already in July this year, countries were disclosing their Voluntary National Reviews (VNRs) on their SDG progress at the UN High Level Political Forum. There were real highlights such as 63% poverty level reduction in Rwanda, Pakistan launching a universal health coverage initiative and New Zealand implementing a national wellbeing measure of progress to complement the economic measure already in place. But the discussions also revealed existing challenges, including one embodied by the One Young World Ambassador Yolanda Joab Mori in her heart-breaking speech, which was a call for action to tackle the climate change that her home country Micronesia and the island states are experiencing worsening consequences of.
Different from its predecessor (the Millennium Goals) which focused more on sustainability in developing countries, the SDGs are explicitly goals for us all; rich and poor countries alike. They were created by governments, civil society and business in partnership and are not only designed to accelerate progress in developing countries, but to inspire developed ones too. Neither goals are exclusively for nations, but for everyone from businesses and NGOs to adopt in taking action.
In fact, like many others, this call for action was why our organization Pax Tecum Global was born. For us it was to support the SDG 17Partnerships for the Goals via partnerships between civil society, private sector and investors with international governments to progress greater impact, as we realised that our skill set could be utilised to initiate, facilitate and foster these relations. Our aim was to open up for conversations that were not being had and to nurture new collaborations for a more sustainable future.
Because let's be honest – despite all the political polarisations we are seeing at the present time, we are still living in a world that is more interconnected and global than ever before. What happens in Britain will affect people in Brazil and what happens there can affect people in China. As this world is coming more and more together, so should our approaches to working with each other to improve our world.
We need partnerships in order to increase sustainable impact in our world.
Whether it's an NGO looking to implement programs in Oman that can empower doctors with vital training to improve the health outcomes of women in their country, or a FinTech company looking to bring a vital service to a country in Ghana that can help rural residents access mobile banking where traditional banks failed them, partnership is required. Whether partnering with government, key stakeholders or even other businesses, collaboration and attaining will (whether political or business-like) is crucial in order to increase the potential for work being both long lasting and ultimately sustainable.
It's the entire purpose of SDG 17 and why it's among the most important to really progress the global goals, from reducing poverty to decreasing child mortality. It's these partnerships that will help countries bridge the developmental gaps they have in attaining the key level of sustainability they need in achieving both their goals and report effectively in the VNRs on how they're doing.
Because after all, this is what we all need to do, businesses, civil society organisations, governments and individuals alike. Evaluate what you're about, and if you want a prosperous future for the world, find out where is your scope to support.
With the UN General Assembly approaching this September and still 11 years before the 2030 deadline intended to achieve the SDGs, this is when the world leaders will reconvene for a global review of the SDG progress. Yet while it's the head of states and global glitterati that attend the meeting, it's real the progress that they are really looking for is the one that we are all part of creating through working together.
National Mobilization of Entrepreneurialism; Skills gaps strategy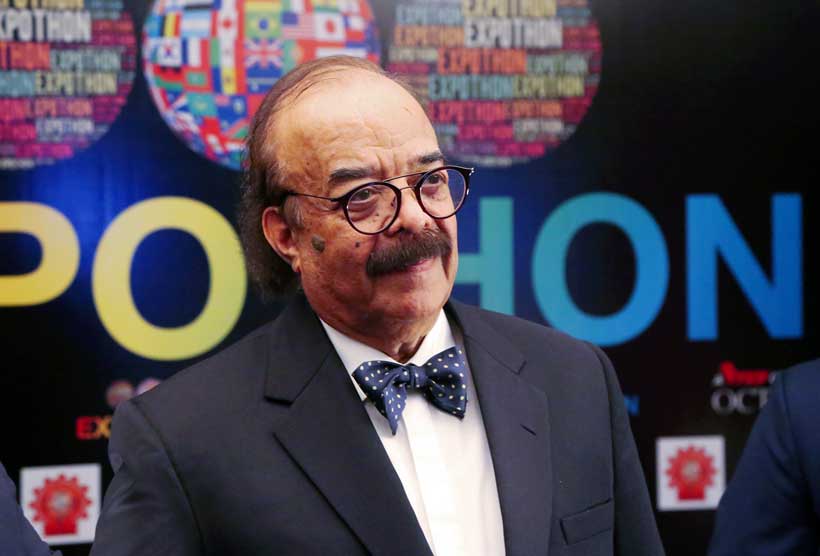 Uplifting midsize business economy, nation by nation
Although neglected, the revival of midsize business economy is extremely critical, as declaration of trade-wars on others are increasingly becoming living proofs of one's own unskilled citizenry unable to quadruple exports. More heroic are the real declarations of internal skills-wars to retrain nation's working citizenry to stand up to global-age standards of performance, productivity and quadrupling exportability bringing in local grassroots prosperity for better harmony. Observe the restless citizenry and the brutal decline of small medium enterprises amongst developed nation. Critically needed, to catch up lost decade a generational transformation is required, such challenges demand global-age style execution and are less dependent on new funding. So who is blocking and what's stopping all this?
First, the driving philosophy:
So long the proof of the decimated grassroots prosperity among developed economies of the world is not required; so long the leadership accepts the calls of restless citizenry entangled on diversity and tolerance issues and growing populism. Although not be confused when cries about social justice and inequality often being bundled on ethnic and gender lines and labeled as mass populism. Very calm and very deep discussions are mandatory.
Furthermore, to explore reality, we must acknowledge that when mankind is in trouble, only mankind's rules will solve the issues. In searching of answers, observe how the mind is limitless and hardwired like the open universe, therefore, eliminating random routes to endless journeys, a focused mind is one of the biggest achievements of life. If the mind is a miracle of the universe, the body its natural temple, self-discovery, self-optimization and lifelong learning is where we need to start once again on a new blank page. We need focus and we need harmonious progress.
To deploy technology in right directions and create highly productive national working citizenry compatible with global-age demands we have to fall back on mind. Civilization has always survived on these humanistic challenges with common-sense advancement principles.
Therefore, now enters an entrepreneurial mind; a product of lifelong learning, a cognizant and very capable element to handle such local, national or global tasks. Being added to the world are currently some billion new entrepreneurs in Asia, after all, it were some 100,000 entrepreneurs whom carved out the entrepreneurial supremacy of America that lasted well over a century. On productivity, performance, and supremacy of excellence our new world is zipping by the hour with no mercy for crawling nations. New speed of critical thinking and global age execution style must emerge across the nation or it will simply grind economy to halt. A lot of proof is out there
Especially, if the above national uplifting deployments and mobilizations are not new funding dependent but are rather combinations of technologically advanced global-age styles of execution dependent so now the main issue of what's stopping all this should become the core issue.
Hidden in the differentiation with deeper understanding of "extreme-value-creation' grassroots economies" and the "domination of 'hologramic-debt-based economies" and this is where the future challenges are buried.
What can nations do?
During recent decades, developed economies were too slow to understand 'soft-power-asset-management' the art of imagining things over 'hard-asset-centricity' where staying deeply stuck to old routines on old factory floors is rewarded. This is like when forbidden are the bicycle makers to dream of 'drones' or flying cars. Some 100 millions small and large plants around the world are badly stuck in old groves of decades old mentality, unable to transform to the meaning of global-age, unable to rapidly optimize to grow to new heights with new global age thinking and execution. Imagine all that wasted potential, talent and machinery, infrastructure under dead weight of old mentality still logged into hard-assets… deeper studies are critical.
Next: A Global Revolution of Mind
Self-discovery poised to find all hidden potentials,
Self-optimization to deploy all new skills and potentials
Realization of producing extreme-value.
Realization of producing extreme-image-positioning.
Market navigation to reach global corners.
Understanding value of creating local grassroots prosperity.
Learning to live in harmony, diversity and tolerance
Rest is fakery
As new measurements of success; nations are now required to prove their mastery of transforming their own working-citizenry capable of global age skills with lifelong learning? To ensure a nation ending up with soft-power-assets and to become globally agile on trade and claim their global image supremacy of innovative excellence, leaving far behind hard-asset-centric traditionally structured economies based on short-term profit results.
New models of creating national wealth and identity; If investing only on selected lower hanging fruits is considered a good strategy, now investing more into hidden jungles and new trees while they grow into new fruitful heights will become an even smarter strategy. Building a soft-power-asset-centric society is much better over maintaining large industrial age complexes. Economies will increasingly face restless youth and anxious citizenry and there is nothing more critical than creating nationwide grassroots prosperity, all via lifelong learning and uplifting fear of automation, because displaced citizenry needs protection. As the cycle of laborious-work are getting replaced by smart-work while smart-work getting replaced by smarter machines, the 'Masters of Robots' will be the new smart unlearners, the 'Slaves of Robots' will be the deniers of change.
Critical Observations: Why immediate replacement of old education system around the world with new global-age transformation has become so necessary? It's a liability on national productivity, it's a burden of debt on the emerging youth of any nation and it's rotten from the inside damaging economic philosophies in silence of the day.
This can be a wake-up call for economies of the world; rethinking, reprioritizing, reinvesting and reinventing investable all over. Is it is easy to transform people?

No, it's almost impossible most of the times.

Here are some global-age options and new style thinking.
Calling mass transformation and mobilization of working-citizenry
Four Enlightenments:
Self-Discovery; close your eyes and discover your hidden talents, create supreme performance and become a global age thinker. This will open entrepreneurial thinking.
Enterprising Journeys; open your eyes and study the global age and indulge at the enterprise level, build and create massive growth. Do something phenomenal. This will open new business ideas.
Grassroots Prosperity; open your mind and lead by example, deploy and create grassroots prosperity, improve surroundings, help teams, share knowledge and create extreme value. This will open collaborative thinking and leadership roles.
National Mobilization; open your heart and share your authoritative command and knowledge, mobilize and help your own nation and make sure it is moving in the right direction, assist in boosting the national economy.
Mankind demands straight answers, seeks new alternatives, strives for grassroots prosperity and ready to lift the weight via power of entrepreneurialism
New Challenges:
Can a nation declare top priority to discover its hidden and untapped talents of their citizenry?
Can it demonstrate superior skills to mobilize small and medium businesses across the nation?
Can it adopt continuous self-learning to foster occupational superiority for the nation?
Can national leadership demonstrate refined understanding of entrepreneurial skills?
Fact: The world can easily absorb unlimited exportable ideas in unlimited vertical markets.
Fact: The well-designed innovative ideas are worthy of such quadrupled volumes.
Fact: The entrepreneurial and dormant talents of a nation are capable of such tasks.
Fact: The new global age skills, knowledge and execution are now the missing links
The Five Pillars of Global-Age Transformation:

Global Age Exportability:
What's really stopping a high potential enterprise from expanding to 100 countries?

Global Age Thinking:
What will it take to re-organize and operate as a multinational organization with little or no extra costs?

Global Age Modeling:
How to optimize and integrate soft power assets against sluggish hard asset centricity.

Global Age Execution:
How to get trained to achieve what normally takes 365 normal days to do it in only 365 dramatic hours.

Global Age Presence:
How to bring the image supremacy of innovative excellence into global space and profit.

Global Age Prosperity:
How to become a magnet of prosperity with new revenues, new funding, and new alliances
Cold Facts and Warm Realities: Success at times is failure management; failure is often a lost battle, but not a lost war, as ultimate success is not necessarily winning the war, success is far more about understanding the battlefield, as the real victory is hidden outside the war. Soon, economic leadership will be less about raw commodities and infrastructures and more about mental endurance and global age skills of its citizenry. Imagination and entrepreneurialism is far more important over commodities and infrastructures
Three steps for Midsize Economy to advance on grassroots prosperity:
Identify 1000 to 10,000 or 1,000,000 small and midsize entrepreneurs within a nation, and create a national agenda to quadruple their performance on innovative excellence and exportability. Caution–this is not to be confused with old out-dated-dysfunctional-government-data rather it requires the assembly of ultra-modern-digital and current-profiles of midsize enterprises within a nation. Deploy digitization of top national trade associations and chambers of commences to upgrade to world-class digital platforms so that their entire membership can skate nationally and globally showcasing their goods and services. Caution–this is not to be confused with already broken and disconnected websites from the last decade; this is more like LinkedIn format with colorful and highly interactive platforms. Study Expothon Strategy and how over a decade it has perfected the model; observe how Worldbank also adopted similar approach with their well executed Econothon project. Expect some serious deployments in this arena. It is time to engage the national entrepreneurial talent, 1000-10,000- or 1,000,000 small and midsize businesses in ongoing discussions and high quality entrepreneurial debates and to create global bounce that will unveil unlimited growth. Caution– this is not to be confused with a single plastic award night; this is about outstanding performance of the remaining 364 days of the year each filled with active and daily engagements.
Timelines: Once tackled the mobilization agenda starts progress within a year or less.
Serious Questions:

Why is there a critical lack of knowledge? Was there ever a senior level debate and authoritative discussion on such deep integrations? Some 10,000 Chambers of Commerce of the world are sorting out trade wars and trade disputes, but there is little or no concentration on new global age demands of the global marketplace for their memberships. In the meantime there are some 100,000 National Trade Associations of the world stuck in last century thinking when it comes to advanced level digital platforms and are afraid about their future roles and return on investment on membership fees. They all will shine under new flags of creating new global bounce and prosperity. Caution—what's already on the floor of these organizations is just dead weight, in needs of a scale-up to measure the opportunity loss. Public Sectors of the world are grossly under-optimized and have little or no knowledge of their own hidden talents. They are seriously afraid of entrepreneurialism and without global-age skills or innovative ideas they know nothing about taming the elephant of global survival. It is time for the Public Sector to become confident, highly optimized and fearless, and will contribute freely to new ideas and prosper.
By all means, such transformations are no easy task; but however, they are less dependent on new-funding but are heavily dependent on global-age-execution and strategic agenda
In the meanwhile, the small and mid-size economies of the world though in critical need of global age expertise, are already drowning in hot soup and do not have the time, finances or the luxury to intellectualizing such issues. They have already lost faith in their local support but once rejuvenated they will become the number one source of new job creation within the nation and once they wake up to the fact that prosperity is easily in their reach. Lifelong learning and systematic training and coaching is where the missing links are as individually it cannot but in a massive mobilization mode it games a game changer for all small and medium enterprises. So what's stopping this?
The overflow of free technologies, progressive local, national and global solutions are grossly misunderstood and the least optimized areas. This is an ocean in need swimmers and scuba-divers.
Such programs also improve current status of the national issues, like:
Nations are already flooded with massive innovations, but lack massive commercialization.
Nations have over certifications and degrees but seriously lack business directions.
Nations have empty incubators and exhausted accelerators like real estate projects.
Nations have economic development programs but often without mega punch.
A Round-table or Senior Cabinet Level discussions is always good starting point.
Stagnation or recession: What threatens the banking system of Germany and the eurozone in 2020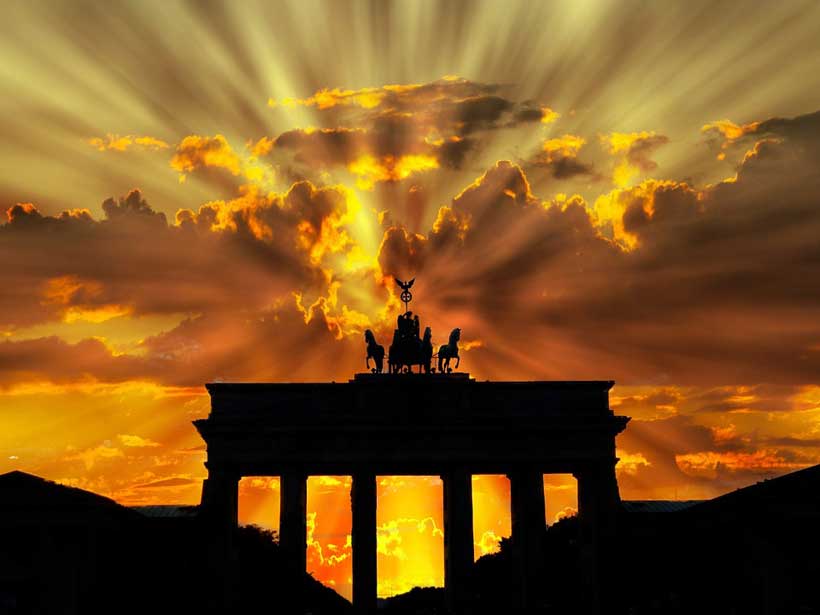 "One of Germany's most acclaimed experts" in economic risk analysis, Marcus Krall, "predicts the collapse of the German banking system and the eurozone by the end of 2020." Krall describes the euro as an "erroneous structure," whose existence is maintained for political reasons. According to Krall, the euro has a negative impact on Germany's competitiveness and "weakens the country's banking system". Most eurozone countries would "have gone bankrupt" long ago if the European Central Bank did not support them by lowering interest rates. "At the end of next year, Europe may face a dramatic decline in the availability of loans." There will be massive bankruptcies of businesses, and the unemployment rate will soar. In an attempt to save the situation, the ECB will resort to emissions, which, in turn, will provoke a leap in inflation and "loss of savings not only of the Germans, but also of everyone who invested in euros." The crisis in the European economy will undermine political support for the euro, "and countries will return to their national currencies." It sounds threatening, but let's try to look at the details.
The slowdown of the German economy has been in place for several years. According to the returns of the year 2018, the GDP growth dropped to its lowest in the past 5 years and amounted to 1.5%, which is a decline of 0.7 compared to 2017. The largest EU economy "narrowly escaped a recession". In the second quarter of this year, German GDP decreased by 0.1% against the same period the previous year; which, in annual terms, reduced the growth rate to 0.4%. Official forecasts for the results of the current year have been reduced to 0.5% – more than three times, compared with last year's expectations. By early autumn, forecasts for a further decline in exports amid fears of a general slowdown in the global economy led to more expectations of a further slowdown of the economy. The government of Angela Merkel, after expressing optimism about growth prospects for the current year, began to acknowledge the problem.
The economy of Germany is to a large extent dependent on exports, and any serious turmoil in international trade will cause Germany more damage than any other EU country. An important factor is the ongoing trade war between the United States and China, which is on the verge of a new escalation. What also creates a negative outlook for the entire European economy is the prospect of Brexit without an agreement between London and Brussels. Finally, the Chinese economy is slowing down, which has caused a decrease in demand for German export products, primarily cars. According to The Financial Times, in the first half of this year, the output in the car-manufacturing industry dropped by 12 percent. Also, the anti-Russian sanctions are hitting "the German farming sector and processing industries; German companies are losing jobs and profit," – reports Gazeta.ru. Meanwhile, consumer spending and domestic investment continue to grow. Unemployment is at its lowest since the reunification of Germany. Reports of September 9 say that in July German exports rose again by 0.7%, rather than fall, as most observers had expected. Nevertheless, entrepreneurial confidence continues to decline in almost all sectors of the economy. Thus, the GDP growth rate in the 3rd quarter will make the key factor: in case of a decrease, we will be able to talk about a recession in Germany in the formal sense of the word.
Like most European banks, German comapnies have long been fighting a fierce battle to maintain the profitability of business amid the long-running period of ultra-low interest rates. Meanwhile, bond yields, especially long-term ones, continue to decline throughout Europe. The yield on German government bonds is negative for all securities with a validity term of up to 10 years inclusive. For 30-year bonds, the yield fluctuates around zero. The rate difference between short-and long-term borrowings – the main source of income for banks under normal conditions – is close to zero. As investors rush in search for safer assets, the forecasts are disappointing: negative rates will persist "for several more years." Another negative prospect for the German banking system is the de facto negative rates on ECB deposits. In fact, banks have to pay the Central Bank for keeping their capital in its accounts. The prospect of a new drop in the ECB interest rate in the near future is causing more anxiety among investors.
The ECB is signaling its willingness to lower interest rates in order to neutralize the slowdown in the entire eurozone. Experts predict that the ECB will either keep rates at the current low level or lower them even more, at least until mid-2020. In these conditions, the German government is likely to resort to tough measures to secure a deficit-free budget, at least in 2019. However, the policy of cutting the state debt could be revised. At the end of this summer, German Finance Ministry officials publicly spoke about a "package of economic incentives" that could be put into effect in the event of a recession in Germany. Depending on the extent of such stimuli, the balanced annual budget policy may be put at risk.
In 20 years, the euro has turned Germany into a key EU economy, critical for the economic stability of the entire union. At the same time, it has become a major factor that cemented the isolation of Germany in Europe. As skeptics had predicted, the admission to the eurozone, despite tough selection criteria, of countries very different from the economic point of view, led to the fact that a deterioration in the global economic situation hits the weakest member countries the hardest. According to critics, "the euro exchange rate is clearly too high for France and Italy (this becomes a blow to their competitiveness), and too low for Germany." During the Eurozone crisis of 2009, there appeared a vicious circle: the dominance of the Federal Republic of Germany's economy in the EU allowed Berlin to dictate its conditions for strict budgetary savings to most of Europe. This, in turn, gave rise to an outbreak of anti-German sentiment in a number of countries on the continent, including Greece and Italy.
By now, Central Europe has turned into a supplier of semi-finished products and spare parts for German enterprises. The rest of the EU countries are a market for German goods. Simultaneously, Germany is forced to pay for the economic failure of an increasing number of its partners in the eurozone. Thus, the economic power of Germany, while being the backbone of the entire economic system of the EU, has become almost the main threat to the European integration project. Even though the German economy boasts a significant amount of strength, "weak domestic credit performance, the risk of a global trade recession and the slowdown in China" will continue to "push" Germany to recession, – SaxoBank analysts quoted by Gazeta.ru said in the middle of the year. According to the June results, industrial production went down by 5% year-on-year. The ZEW economic sentiment index has reached its lowest level since December 2011. According to Eurostat, published in early September, the total GDP of the euro area countries grew by only 0.2 percent in the second quarter, which is two times lower against the first three months of this year.
In late August, The Economist made a prediciton that Germany would follow the path of Japan, which has been waging an incessant struggle against the threat of stagnation for decades. Like Japan, present-day Germany is rich, burdened with a large state debt, as well as an aging population. Trends in the German bond market also signal "endless stagnation." Concerns are growing that politicians have "forever" lost their ability to improve the state of the economy. Moreover, the decline in consumer prices "pushes" discount rates yet lower. As a result, many experts believe that Berlin may be faced with the need for a more "self-oriented" policy, at least in the economic sphere.
Meanwhile, considering EU membership criteria, the majority of the eurozone member countries are in no position to take any significant steps in the event of a genuinely unfavorable turn in the global economic situation. The presence of the euro and the "unprecedentedly" high degree of independence of the ECB with its extensive powers put severe restrictions on the possibility of influencing the economy of individual states. In accordance with the current requirements of the eurozone, governments have to either increase taxes or reduce government spending – even if it harms the national economy. Formally, there is a monetary mechanism to counter economic upheavals in a particular eurozone country to minimize their consequences for other participants. From the point of view of abstract macroeconomic indicators, this mechanism has been functioning well up to now. But, judging by what we witnessed in Spain, and then in Greece and Italy, its socio-economic and political costs are extremely high.
Also, the ECB itself is pretty hard-up at the moment. In the spring, it extended the program of preferential lending to the banking sector. However, inflation is steadily below the 2 percent target, and interest rates, as mentioned above, are fluctuating around zero. The government bond retirement program, especially in the case of Germany, is already approaching the limit established by the current legislation. Given the situation, economists fear that in the event of a new economic shock, there may simply be "no room left" for monetary policy measures. According to pessimists, "Europe has already reached this point." Thus, for the first time in the past decade, we can talk about the need to use fiscal stimuli. And it is completely unclear whether the decisions, which are likely to be the result of numerous political and bureaucratic compromises, will prove effective. Thus, the recently announced plans in the fiscal sphere of individual countries indicate, according to economists, the high probability of an increase in the eurozone budget deficit – up to 0.8 percent of its total GDP in 2019, The Economist reports. While the budget deficit keeps growing in Italy and France, Germany does not lose hope for a small economic growth in annual terms. In the absence of a common eurozone budget, "general" fiscal measures can again turn out to be only the arithmetic average of the diverse decisions taken at the national level. Optimists expect fiscal stimuli to add 0.2-0.3 percent to eurozone GDP growth by the end of this year. Yet again, much depends on Germany with its extremely significant "space for maneuver".
However, Berlin is still in two minds about it, probably, because in the case of fiscal stimulus measures, consensus is important, along with a good coordination of actions of the governments of different countries. Only in this case could fears of stagnation disperse. Finally, the scope of necessary incentive measures requires a high degree of political credibility. Therefore, it cannot be ruled out that an economic recession in Germany could introduce substantial changes to the plans or dates of the transit of the supreme power scheduled for 2021. For Germany it took more than for other European countries to stop resisting the idea of fiscal stimulus for the economy. Now, observers argue whether the German authorities could go too far. In any case, they have yet to agree on such key parameters of the general budget of the eurozone as its size and permissible applications. Meanwhile, as pressure on the European economy keeps growing, a collapse of the eurozone can no longer be ruled out.
At present, there are still chances for Germany to avoid a recession, if not in the technical, then in the practical sense of the word. And even if it starts, the Federal Republic of Germany will enter it with one of the lowest unemployment rates among all countries of the world. By their nature, most factors that push the German economy "down" can be considered temporary. Nevertheless, more and more experts come to the conclusion that the economy of Germany "is balancing on the brink of recession." The banking sector of Germany is busy struggling to maintain business amid zero or negative yield on assets, just like most banks in other countries of the euro area. Every day, it becomes clear that, in order to save the eurozone, the participating countries will have to make the difficult choice between delegating some part of fiscal sovereignty in favor of the hypothetical "common" supranational "finance ministry", on the one hand, and on the other, going on with their attempts, which are increasingly costly, if not utterly useless in the current conditions, to withstand cyclical fluctuations in the economy with the help of the ECB monetary measures alone.
From our partner International Affairs