Historic step: UNSC votes to end Israeli settlements in Palestine
The process of establishing a soverign Palestine state is being supported by UN vote for defacto Palestine and the UN agencies doing all possible help for the Palestinians to move forward to get Palestine by legal means. Now a historic action by UNSC has legally binding Israel for the consequences of its illegal settlements in Palestine and asked Israel to remove all settlements illegal in Palatine- impediments for credible talks and for peace.
UNSC can vote resolution only if no veto member disagrees on it and that has happened now. USA has abstained from voting in order to clear way for the resolution to sail through. Israel stand isolated legally, internationally.
Despite unusual diplomatic maneuvering involving President-elect Donald Trump, Israel, and Egypt on December 22, the United Nations Security Council passed a historic resolution on December 23 Friday demanding an end to Israeli settlements. As a positive step, the USA abstained, effectively allowing the measure to be approved- the first ever positive step b y the superpower in years ever since Israel was forced into Palestine and made a full UN member in 1948.
UN resolution that's become such a controversial issue the last couple of days only asks Israel to adhere to international law. The draft resolution demands Israel "immediately and completely cease all settlement activities in the occupied Palestinian territory, including East Jerusalem", and says the establishment of settlements by Israel has "no legal validity and constitutes a flagrant violation under international law".
Egypt withdrew the original resolution on 22 December afternoon, reportedly "under pressure" from both President Barack Obama and President elect Trump —who tweeted on the matter Thursday morning. —and Israel. Had this move worked, it could have punted the measure to the incoming Trump government, which is seen as more friendly to Israel than that of President Barack Obama—especially after Trump's nomination last week of conservative hardliner David Friedman to serve as US ambassador to Israel. It was expected Trump would choose a pro-Palestine diplomat to be sent to Tel Aviv to bring about credible peace between Palestine and Israel, an arrogantly positioned and occupier of Palestinian territories with US backing.
But the Security Council members New Zealand, Malaysia, Venezuela, and Senegal stepped in and the vote took place after all on Friday afternoon.
The US abstention, which was expected as the Obama government has given up pro-Israeli stance for the time being, was described as a relatively rare step by Washington, which usually uses it UN veto to shield Israel from such action, and as a parting shot by US President Obama who has had an acrimonious relationship with Israeli Prime Minister Benjamin Netanyahu and who has made settlements a major target of peace efforts that have proven ultimately futile."
In response to the vote, pro-peace organization the Jewish Voice for Peace executive director Rebecca Vilkomerson declared: "There is an increasing understanding among US political leaders, thanks to ongoing grassroots pressure, of the need to hold Israel accountable to international law. The US abstention from this resolution is a welcome sign in that regard."
However, she added, "with President-elect Trump urging a veto of even this mild resolution, as well as his nomination of an extreme right-wing Ambassador to Israel, we are deeply concerned by increasing US support for Israeli incitement, annexation, and control under his administration and will redouble our efforts to organize resistance to policies based in Islamophobia, racism, and disregard for even the most basic rights of Palestinians."
Earlier, Trump wasn't the only one who called on the USA to veto the measure; a number of hardcore Zionist US senators serving Israeli interests in Mideast on Friday joined him by issuing aggressive statements to that effect, making loud that the money they receive from Israel is worth the trouble
And interestingly Senator Lindsey Graham (R-S.C.), who serves as chairman of the Subcommittee on Foreign Operations of the Senate Appropriations Committee, threatened to reduce US to the United Nations" if the body moves forward with the ill-conceived resolution to upset Israeli straggly to expand illegal settlements in Palestine
Relations between Israel and Palestine have been wrecked for decades, as Palestinians have been seeking diplomatic recognition for their independent state of Palestine on the territories of the West Bank, including East Jerusalem, which is also partially occupied by Israel, and the Gaza Strip.
Israel brutally occupies Palestine territories and attacks Gaza strips, now targeting women and children. UN is just watching the Israeli terror shows as Palestinians continue to bleed and yet they are called the terrorists by leading US Zionists like Madam Clinton. Peace has not been the motto of Obama as he intensified the wars launched by roguish Bushdom leaders on the pretext of 9/11.
When Israel attacks Gaza Strip, killing even children or cancels the talks with Palestinians, USA admires and supports Israel mainly because US leaders do not seek peace or regional normalcy anywhere in the world, especially in energy rich Middle East. The most recent round of peace talks between the Israelis and Palestinians was initiated by the United States in mid-2013 but ended in an impasse almost a year later. USA plays mischief in the name of diplomacy with Palestine and world. President Obama, like his predecessors had done before him, just could not push the arrogant Israeli regime to come to terms with reality and agree for peaceful resolution of the Mideast conflict that makes the world vulnerable to tensions and wars.
President elect Trump is expected to choose peace in order to wind down all terror wars. Hence his views on Palestine gains importance. Following the presidential poll, US President-elect Donald Trump assured the global community of the serious approach of USA in changing political atmosphere and said he wants to put an end to the Israel-Palestinian conflict and thereby bring to the Mideast region. "That's the ultimate deal," Trump said in an interview with the Wall Street Journal, referring to the complex conflict as the "war that never ends." Just one day after winning the election, Trump has asked hawkish Israeli PM Benjamin Netanyahu to meet with him in the USA.
Trump noted that any deal should be directly negotiated between Israel and Palestine, but that his government would play a "significant role" in helping the parties to achieve a just, lasting peace," according to the Times of Israel.
In an interview with "Israel Today", a free daily owned by Republican super-donor Sheldon Adelson, Trump said he believed his government can play "a significant role" in helping the Middle East parties reach an agreement. Netanyahu, however, had ordered his Cabinet and lawmakers to avoid speaking to the media about the election while the incoming US administration formulates its policies and told his Cabinet on November 13, 2016 that he would soon be meeting Trump.
A senior Israeli Cabinet Minister Naftali Bennett on November 14, 2016 said the election of Donald Trump has helped create an opportunity for Israel to abandon its stated commitment to the establishment of a Palestinian state. The remarks by Bennett reflect sentiment in the nationalist Israeli right wing that Trump's election many Zionists believe could usher in a new era of relations with the United States.
While these two capitalist countries are close allies, relations were sometimes tense between US President Barack Obama and Israeli PM Benjamin Netanyahu because of their vastly different world views.
Bennett last week welcomed Trump's election, predicting that "the special relationship" with the US would grow stronger and noting that the Republican campaign platform had no mention of a Palestinian state. In fact many in USA and Israel are happy that Trump has chosen a hard core Zionist as US envoy for Israel. They believe for Trump "The era of a Palestinian state is over".
Bennett leads the Jewish Home party, a coalition partner that is affiliated with the West Bank settler movement. He is one of the most influential voices in Israeli politics, and both his party and most members of Netanyahu's Likud oppose Palestinian statehood on either religious or security grounds. Bennett has called for annexing parts of the West Bank and granting the Palestinians in other parts expanded autonomy, with new roads, office parks and economic opportunities, with Israel retaining overall security control.
Israel and its media kept themselves away from Is US elections, not siding with Trump. . Speaking to foreign reporters on November 14, 2016, Bennett was more cautious, citing an order by Netanyahu for his Cabinet not to talk about the election in public. But he made it clear that Trump will push his government to rethink its commitment to Palestinian independence. Bennett said that the combination of the changes in the USA, in Europe that the region provides Israel with a unique opportunity to reset and rethink everything. "It's no secret that I think that the notion of setting up a Palestine in the heart of Israel is a profound mistake. I believe that we have to bring alternative new ideas instead of the Palestinian state approach".
Now the Cabinet Minister Ofir Akunis, a close Netanyahu associate, called for a renewed wave of settlement construction. But such sentiments may have been premature.
This explains the Zionist petrified mindset with regard to Palestine state and Palestinians. For two decades, the international community has been pushing for a negotiated peace deal that would include the establishment of a Palestinian state in the West Bank, East Jerusalem and Gaza Strip – areas captured by Israel in the 1967 Middle East war.
Though Bennett said he did not know whether Trump would support that view, he said it is critical that Israel now clearly define its own vision. After many years, the Israeli government has to decide what we want". Bennett's comments were also an indicator of the pressure Netanyahu could soon face to abandon his commitment to the "two-state solution" favored by President Obama, President elect Trump and the international community.
The thinking was that Israel's continued occupation of millions of Palestinians would create a demographic time bomb, threatening Israel's status as a democracy with a Jewish majority.
After opposing Palestinian independence for most of his career, Netanyahu, like his predecessors had done, reluctantly endorsed the idea shortly after Obama took office in 2009. Critics, including Obama, have said that continued Israeli settlements on occupied territories have undercut the goal, and the Obama government has at times questioned Netanyahu's commitment to seeking peace.
Though never supported Trump's campaign, Israeli hard-liners welcomed Trump's election late, noting the support for Israel in his campaign platform and the many pro-Israel officials who advised him during his campaign. Their spirits were further boosted after a Trump adviser, Jason Greenblatt, told an Israeli radio station that his boss does not think the West Bank settlements are an "obstacle to peace."
But that is now history.
Trump's unpredictability has raised concerns that he might change his attitudes once in office. For instance, Trump told the Wall Street Journal that he would like to help broker a solution to the conflict "for humanity's sake".
All sensible people and powers around the globe hope that the Trump regime will not give vent to his unexplainable hatred for Muslims in depriving the Palestinian people – who have been driven forcefully away by USA-UK-Jewish people from their motherland more than seven decades back in 1948 to carve out an illegal Israel – in realizing their genuine rights of a free Palestine state.
UNSC vote to end to Israeli settlements in Palestine is indeed a historic step to further easy the movement for establishing Palestine as a full UN member sooner than later.
Iraq Opens Hands to the Pope Francis' Historic Visit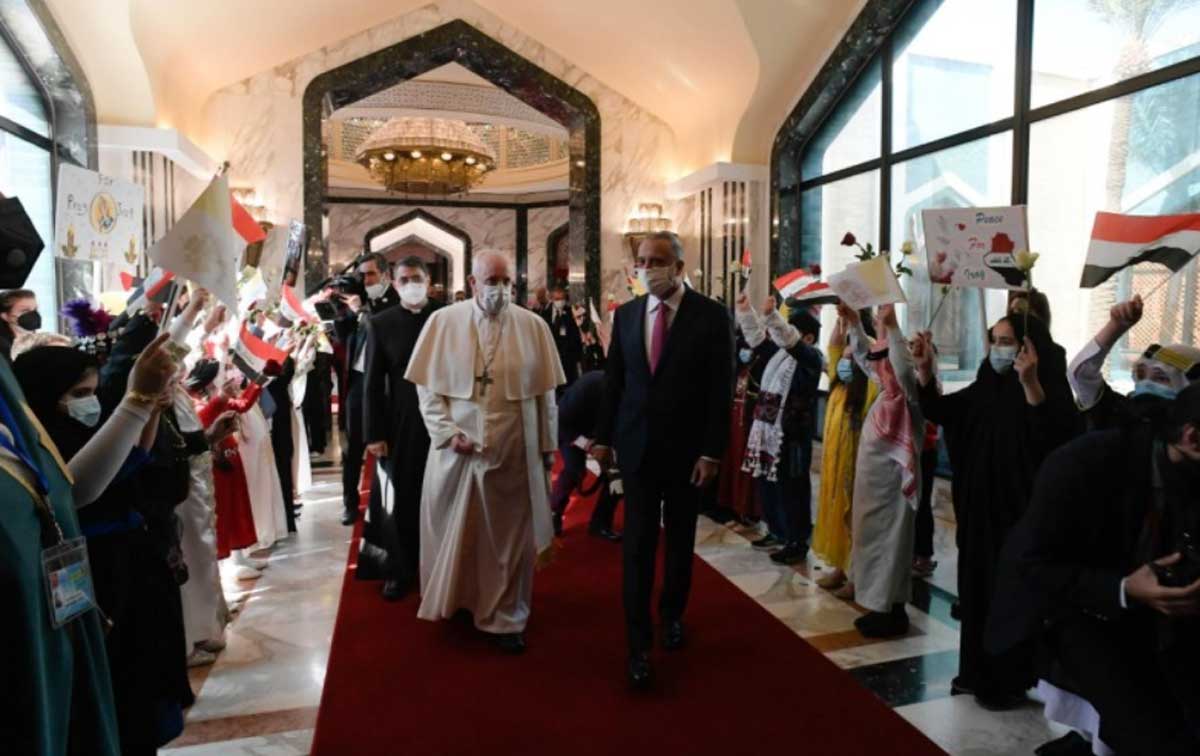 The world looks forward to Pope Francis' historic visit to Iraq which is considered the first papal trip represented by the Roman Catholic Church to the cradle of civilization, Mesopotamia, despite spreading the second wave of COVID-19 and the security situation in Iraq. This expected visit has an important impact on highlighting the challenges and disasters of humiliation, the sectarian war and displacing people, Yazidis persecution, and fleeing the Christian minorities that faced Iraq during all these past years after the US invasion occurred in 2003.
The three-day-visit is considered as the message of peace after years of war and violence, referring that the Pope's visit is as a pilgrim to the cradle of civilization. The papal visit includes Baghdad, Erbil, Mosul- Qaraqosh, and Ur city. The trip comes after 18 months as the pandemic restricts his movement, and it is the first visit to the Middle East when he visited the U.A.E in February 2019 where he met and celebrated in front of 180,000 people at the Zayed Sports City stadium in Abu Dhabi.
The papal visit was intended to occur twenty years ago when St. John Paul II tried to visit Mesopotamia during Saddam's regime, but the endeavors failed to complete that proposed trip. "The people of Iraq are waiting for us. The people waited for St. John Paul II who was not permitted to go. We cannot disappoint them twice", said the Pope.
In a video message addressed by the Pope to the people of Iraq, he expressed his happiness and longing to meet the people who suffered from war, scourges, and death during all these years. "I long to meet you, to look at your faces and to visit your blessed ancient land and the cradle of civilization," the Pope said.
It is expected that the purpose of the Pope's visit is to preserve the rest of the Christians in Iraq. According to the estimation of the charity aid of the Church in Need, the numbers of Christians have decreased from 1.4 million to under 250,000 since the American invasion of Iraq in 2003, especially in the cities of northern Iraq. Many Christians were killed and fled from 2014 to 2017 due to the Islamic State occupation and due to their atrocities, persecution, and violence against the Christian areas. The Pope yearns for meeting the dwindling Christian communities in Mosul, Qaraqosh, and Nineveh plains where these regions had suffered from the atrocities of ISIS in 2014 and people had been compelled to flee.
The world is waiting for the most significant historic meeting between the 90-year-old Shia Muslim cleric, the Grand Ayatollah Ali al-Sistani, and the 84-year-old Pope Francis in the Shiite shrine city of Najaf. The expected meeting is seen as a real chance to enhance the bonds of fraternity between the Muslims and Christians and to lighten the impact of the islamophobia concept that swept Europe and America due to the terrorism actions that happened in Europe. This expected meeting that will be by Saturday signifies a historic moment when the Grand Ayatollah Ali al-Sistani meets Pope Francis, illustrating the fraternal bonds to make people live in peace and tranquility.
Back in February 2019, the Pontiff Francis and Sheikh Ahmed al-Tayeb, the Grand Imam of Cairo's al-Azhar mosque and the most prestigious leader in Sunni Islam, agreed and signed the declaration of fraternity, affirming peace among all nations. The two parties in this document adhere to fight extremism in every place in the world. If the Pontiff and the Grand Ayatollah sign a document like the declaration of fraternity, this will give Najaf's Marjiya a very great impact, and this move will be seen as the first step to decrease the religious tensions and fill the gap of the clash of civilization. This document, if it is enacted, will have a great impact to make peace prevailing and encouraging Muslims and Christians to live in peaceful coexistence.
Ur, which is the oldest city in the world, is to be visited by the pontiff. It is considered the biblical birthplace of Ibraham, the common prophet to the Christians, Muslims, and Judaism and the father of Judaism, Christianity, and Islam. It is expected that there will be prayers in Ziggurat where this place is one of UNESCO world heritage sites. This visit to this historic site will help the landmark to polarize people from Iraq and outside to visit it after years of negligence and ignorance attention to its importance and the vital role that can help Iraq to increase the public income.
The papal visit has many different messages to the people of Iraq. Firstly, the expected meeting with the Grand Ayatollah Ali al-Sistani reflects the fraternal and human stances, and this meeting underlines the important role played by the Grand Ayatollah Ali al-Sistani after the US-led-invasion in 2003. Secondly, his visit to Ur to pray there is a message of the peaceful coexistence between Islam, Christianity, and Judaism, trying to point out that all these three religions emerged from one source. Thirdly, the Pope endeavors to be with the Christians who suffer from the past events of persecution, humiliation, and atrocities. His presence among them is a message of tranquility, serenity, peace, and contentment to live in Iraq with the Muslims and to abandon fighting against others. Finally, the Pope's visit to Iraq pays the world's attention to the religious importance of Iraq and the significant role that can be played by Iraq.
Restart Iran Policy by Stopping Tehran's Influence Operations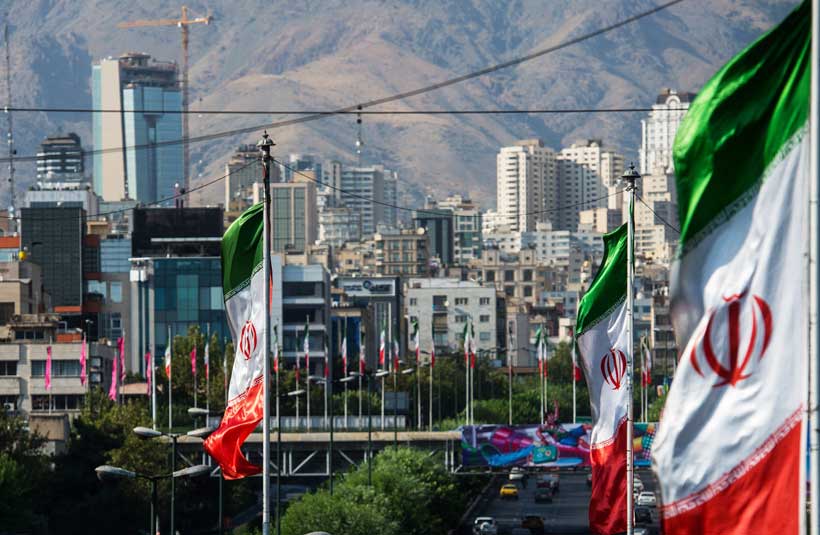 Another US administration is trying to figure out its Iran policy. And, as always, the very regime at the core of the riddle is influencing the policy outcome. Through the years, the clerical rulers of Iran have honed the art of exploiting America's democratic public sphere to mislead, deceive, confuse, and influence the public and government.
Yet Washington still does not have a proper taxonomy of policy antidotes when it comes to Tehran's influence operations.
Arguments dictated by Iranian intelligence services echo in think tanks and many government agencies. These include the extremely misguided supposition that the murderous regime can be reformed or is a reliable negotiating partner for the West; or that there is no other alternative but to deal with the status quo.
How has Tehran been able to deceive some in the US into believing such nonsense? First, by relying on the policy of appeasement pursued by Western governments. And second, through its sophisticated influence operations facilitated by that policy.
Consider three recent instances.
First. Just last month, an Iranian "political scientist" was charged by the Justice Department for acting as an unregistered agent of Iran and secretly receiving money from its mission in New York. "For over a decade, Kaveh Afrasiabi pitched himself to Congress, journalists, and the American public … for the benefit of his employer, the Iranian government, by disguising propaganda as objective polic1y analysis and expertise," the Justice Department noted.
Afrasiabi has an extensive body of published work and television appearances. In July 2020, according to the Justice Department, he linked many of his books and hundreds of articles in an email written to Iran's Foreign Minister, Javad Zarif, saying: "Without [Zarif's] support none of this would have been possible!"
Second. Across the Atlantic, one of Zarif's official diplomats in Europe, Assadollah Assadi, was convicted and given a 20-year prison sentence by a Belgian court on February 4 for trying to bomb an opposition rally in the outskirts of Paris in June 2018.
Court documents revealed that Assadi crisscrossed Europe as Tehran's intelligence station chief, paying and directing many agents in at least 11 European countries.
Assadi's terrorist plot in 2018 was foiled at the last minute. The main target was Maryam Rajavi, the President-elect of the National Council of Resistance of Iran (NCRI). Hundreds of Western lawmakers and former officials were also in attendance.
Third. Unable to harm its opposition through terrorism, the regime has expanded its influence operations against NCRI's main constituent organization the Mujahedin-e Khalq (MEK), which Tehran considers its arch nemesis.
For decades, the mullahs have misled, deceived, and confused America's Iran policy by disseminating considerable disinformation about the democratic opposition. This has in turn resulted in bungled American responses to Tehran's threats.
In a breaking revelation this month, a former Iranian intelligence operative wrote a letter to the UN Secretary General, outlining in glaring detail how the regime's Ministry of Intelligence and Security (MOIS) recruits, pays, and controls dozens of agents across Europe to influence policy.
Forty-one-year-old Hadi Sani-Khani wrote that he was approached by intelligence agents who lured him into the Iranian embassy in Tirana, Albania (MEK's headquarters). He said he wants to go back to Iran. On one condition, the embassy responded: Cooperate with the regime's intelligence against the MEK. He subsequently met with the regime's intelligence chief, Fereidoun Zandi, who coordinated a network of paid agents in Albania since 2014. The intelligence chief was later expelled by Albanian authorities along with the regime's ambassador.
Khani was paid 500 euros per month to write and publish anti-MEK articles and also send copious amounts of similar propaganda to members of the European parliament. Dozens of websites are operated by Tehran's intelligence, some of which are, astonishingly, undeclared sources for unsuspecting Western journalists, think tanks and government agencies when it comes to the MEK.
In many cases, reporters have met directly with the regime's intelligence agents for their stories. In September 2018, for example, according to Khani, a reporter from German newspaper Der Spiegel traveled to Albania. Khani recalls: "We met the Der Spiegel reporter in a Café in Ramsa district in Zagozi square. Each of us then told her lies about the MEK which we had been given in preparation of the meeting. … [Later on,] she occasionally asked me questions about the MEK which I then raised with the embassy and provided her the response I received."
Der Spiegel published the story on February 16, 2019, parts of which were copied from websites affiliated with Iran's intelligence service. Following a lawsuit, a court in Hamburg ordered Der Spiegel to remove the defamatory segments of its article.
These same agents also met with a New York Times correspondent at the same Café, who subsequently wrote a piece against the MEK, regurgitating the very same allegations.
The mullahs' influence operations are a serious obstacle to formulating an effective US policy toward Tehran. As long as the regime's agents are allowed to exploit America's public sphere, cultivate important relationships, infiltrate the media and think tanks, and influence serious policy deliberations in Washington through a flood of falsehoods, America will be at a substantial disadvantage.
China in the Middle East: Stepping up to the plate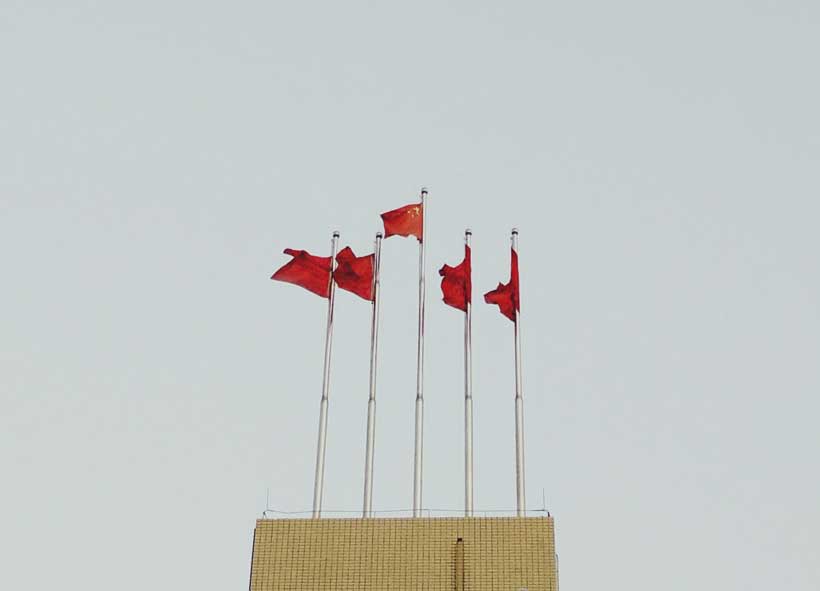 By defining Chinese characteristics as "seeking common ground while reserving differences," a formula that implies conflict management rather than conflict resolution, Messrs. Sun and Wu were suggesting that China was seeking to prepare the ground for greater Chinese engagement in efforts to stabilize the Middle East, a volatile region that repeatedly threatens to spin out of control.
The scholars defined China's goal as building an inclusive and shared regional collective security mechanism based on fairness, justice, multilateralism, comprehensive governance, and the containment of differences.
By implication, Messrs. Sun and Wu's vision reflected a growing realization in China that it no longer can protect its mushrooming interests exclusively through economic cooperation, trade, and investment.
It also signalled an understanding that stability in the Middle East can only be achieved through an inclusive, comprehensive, and multilateral reconstructed security architecture of which China would have to be part.
Messrs. Sun and Wu's article, published in a prominent Chine policy journal, was part of a subtle and cautious Chinese messaging that was directed towards players on all sides of the Middle East's multiple divides.
To be clear, China, like Russia, is not seeking to replace the United States, certainly not in military terms, as a dominant force in the Middle East. Rather, it is gradually laying the groundwork to capitalize on a US desire to rejigger its regional commitments by exploiting US efforts to share the burden more broadly with its regional partners and allies.
China is further suggesting that the United States has proven to be unable to manage the Middle East's myriad conflicts and disputes, making it a Chinese interest to help steer the region into calmer waters while retaining the US military as the backbone of whatever restructured security architecture emerges.
Implicit in the message is the assumption that the Middle East may be one part of the world in which the United States and China can simultaneously cooperate and compete; cooperate in maintaining regional security and compete on issues like technology.
That may prove to be an idealized vision. China, like the United States, is more likely to discover that getting from A to B can be torturous and that avoiding being sucked into the Middle East's myriad conflicts is easier said than done.
China has long prided itself on its ability to maintain good relations with all sides of the divide by avoiding engagement in the crux of the Middle East's at times existential divides.
Yet, building a sustainable security architecture that includes conflict management mechanisms, without tackling the core of those divides, is likely to prove all but impossible. The real question is at what point does China feel that the cost of non-engagement outweighs the cost of engagement?
The Middle East is nowhere close to entertaining the kind of approaches and policies required to construct an inclusive security architecture. Nevertheless, changes to US policy being adopted by the Biden administration are producing cracks in the posture of various Middle Eastern states, albeit tiny ones, that bolster the Chinese messaging.
Various belligerents, including Saudia Arabia, the United Arab Emirates, Qatar, and Turkey, but not Iran or Israel, at least when it comes to issues like Iran and the Palestinians, have sought to lower the region's temperature even if fundamentals have not changed.
A potential revival of the 2015 international Iran nuclear agreement could provide a monkey wrench.
There is little doubt that any US-Iranian agreement to do so would focus exclusively on nuclear issues and would not include other agenda points such as ballistic missiles and Iranian support for non-state actors in parts of the Middle East. The silver lining is that ballistic missiles and support for non-state actors are issues that Iran would likely discuss if they were embedded in a discussion about restructured regional security arrangements.
This is where China may have a significant contribution to make. Getting all parties to agree to discuss a broader, more inclusive security arrangement involves not just cajoling but also assuaging fears, including whether and to what degree Chinese relations with an Iran unfettered by US sanctions and international isolation would affect Gulf states.
To be sure, while China has much going for it in the Middle East such as its principle of non-interference in the domestic affairs of others, its affinity for autocracy, and its economic weight and emphasis on economic issues, it also needs to manage pitfalls. These include reputational issues despite its vaccine diplomacy, repression of the Uyghurs in the north-western province of Xinjiang, and discrimination against other Muslim communities.
China's anti-Muslim policies may not be an immediate issue for much of the Muslim world, but they continuously loom as a potential grey swan.
Nevertheless, China, beyond doubt, alongside the United States can play a key role in stabilizing the Middle East. The question is whether both Beijing and Washington can and will step up to the plate.