Aleppo:A Global Village of Idiots
"Aleppo" as a term has become something of a buzz word in the West that is still full of ignorance: while many have heard of the city, few can correctly name it as a city in Syria and fewer still are aware of just how complex and vicious it has been as a symbolic center of the Syrian conflict for the past four years. What it mostly represents to the semi-initiated in America is the epicenter of the refugee crisis exclusively caused by Pro-Assad government forces, amply assisted by a Russian Air Force that is indifferent to human suffering.
That is the orthodox narrative. It is also a pale shadow of reality that does an egregious disservice for any people actually hoping to make an impact on ending the conflict and possibly alleviating the human suffering there and beyond. Tragically, anyone looking to understand Aleppo with nationalist agendas and geostrategic grandstanding removed will uncover a global village of perpetrators that have done nothing but cause insanity and injury.
The battle for Aleppo has been raging on and off since mid-2012. It was a primary front for rebel groups and a symbol overall of the revolution, given that Aleppo as a region was the most populous in all of Syria and a major industrial center. The Assad regime knew the importance of Aleppo simply because it felt it was the one area in the entire country that could somewhat legitimately mark itself as a beginning point for forming an alternative state to the government in Damascus. From the very beginning, however, this conflict has never been 'neat' or 'clean.' It has never been formal government forces against officially recognized rebel forces. Assad allegedly released extremists from jail on the condition that they go fight for the government in Aleppo. This was almost immediately countered by rebel groups openly recruiting and welcoming Islamist extremists into their ranks for the exact opposite purpose. As we will see below these groups, never exactly loyal or truly aligned with either side in the battle, quickly transformed and grew into their own independent splinter groups. Sometimes the agendas aligned with the general pro-Assad/anti-Assad chief narrative, but disturbingly often they did not.
As the battles raged back and forth and began to gain greater media attention, first regionally and then globally, more and more foreign fighters tried to make their way towards Aleppo. This 'mercenary migration,' as it were, had several outside countries loosely playing with the rules of war and Geneva Convention standards: Turkey, Iran, Lebanon, Jordan, and Saudi Arabia all participated at times in a chaotic and inconsistent policy of both turning a blind eye to mercenary fighters crossing their borders on the way to Syria and then viciously hindering, arresting, and killing such groups attempting to cross. What exactly would trigger the blind eye or the stick contextually has never truly been examined or explained. But the end result is inarguable: what was already a confusing mixed bag of combatants in and around Aleppo only became more vicious, bloody, and immoral because of the encouragement / indifference of surrounding nations trying to figure out for their own national security interests what the future of Syria should be.
A quick overview of Turkey's most recent involvement reveals how decidedly distasteful and amorally strategic foreign attention has been. In August of 2016, Turkish troops de facto occupied the northern Syrian town of Jarablus, which had previously been controlled by DAESH. But instead of being a regional attempt at conflict resolution leadership, Turkey's actions are better explained as a counter-move to hinder the American policy of empowering Kurdish factions fighting against Assad. For Turkey, it is not so much a concern of how much control Kurdish fighters might achieve within Syria, but rather the worry that Kurdish success on its doorstep could trigger inspiration within the PKK, its decades-long Kurdish problem in Eastern Turkey. Thus, it was not looking to help end the suffering in Aleppo as much as deliver a warning blow to the Syrian Democratic Forces and People's Protection Units, both of which are Kurdish-led blocs backed by America. Even more confusing, Turkey has supported different coalitions of Syrian rebels and Islamist groups that are not aligned with the rebel groups supported by the United States. These competing blocs that are ostensibly on the same side, but do not get along, also do not align obviously with groups sponsored by Assad or his two main international allies, Iran and Russia. Thus, in short, Turkey's increased involvement in the conflict really did nothing except add a new layer of tension and discord between US-backed groups and a formal NATO ally while likely helping pro-Assad initiatives. In Aleppo, alas, sides that should be perfectly aligned if the chief priority is to stop the suffering of civilians are barely coordinated or even cordial.
When a breakdown of the various groups internally fighting within Syria is highlighted it almost becomes comically surreal. Take, for example, a schematic of Southern Front rebels loosely associated with the Free Syrian Army, the group which has for years been largely regarded in the West as the 'formal opposition' trying to overthrow Assad:
Within this one section of the main opposition there are nearly 50 groups, all claiming their own leadership hierarchies and not necessarily formally pledging allegiance to the Free Syrian Army. There is unity on the concept of removing Assad, without doubt. But how to accomplish that goal and then what to do with Syria in the aftermath of Assad's removal is utterly in shadow or simply ignored. There are no rebel summits. There is no formal explicit policy distributed by any media wing. It is simply bloody chaos. And it only becomes worse when considering the 'independent' groups that have come to Syria and are supposedly aligned with the Free Syrian Army:
These supposedly FSA-friendly groups are almost as numerous as the Southern Front. When the fact that the Free Syrian Army itself is also not strictly unified and suffers from some of its own internal splintering, it becomes clear that there could be at any one time nearly 150 'rebel groups' operating around Aleppo and supposedly trying to remove Assad but with no trans-rebel coordination and unity between them. So, while it is understandable why the West laments the suffering in Aleppo, transfixed by moving and emotional images of bloody children being pulled from collapsed buildings, it is an error to think the planes doing the bombings are the sole cause of the insanity.
Internally, a seemingly infinite number of rebel groups continue to splinter off of each other and make little to no real progress at showing semblances of political coherence and governing unity; transnationally, hundreds if not thousands of foreign fighters have enacted a 'mercenary migration' into Syria with their own personal agendas of jihadist glory and individual profit; regionally, half a dozen countries have exacerbated the geopolitical chaos by being diplomatically inconsistent and prioritizing their own national security interests over humanitarian ones; globally, the big players of America, Russia, and Iran make an awful lot of noise in the media about peace while behaving in manners that can do nothing except exclude peace as an outcome. And here is the final nail in the crazy coffin: the picture I just painted, as chaotic and ridiculous as it admittedly is, is absent any mention of the impact and influence of the Islamic State. Throw that terrorist wild card in and you understand why Aleppo is so much more than just a complaint about Assad bombing civilians. Aleppo insanity is truly tragic and disturbing. But it is not the consequence of a single actor. It unfortunately took a global village of selfish idiots to accomplish this tragedy of so much suffering and so little progress. And that global village is large indeed.
---
Abdulrahman al-Rashed, "Aleppo's Mistakes," http://english.alarabiya.net/en/views/news/middle-east/2016/12/19/Aleppo-s-mistakes.html, Dec 26, 2016
Murtaza Hussain and Marwan Hisham, "US Strategy to Fight ISIS has set off New Conflict in Syria, The Intercept, https://theintercept.com/2016/08/31/u-s-strategy-to-fight-isis-has-set-off-a-new-conflict-in-syria/, Aug 31, 2016
Landing in Riyadh: Geopolitics work in Putin's favour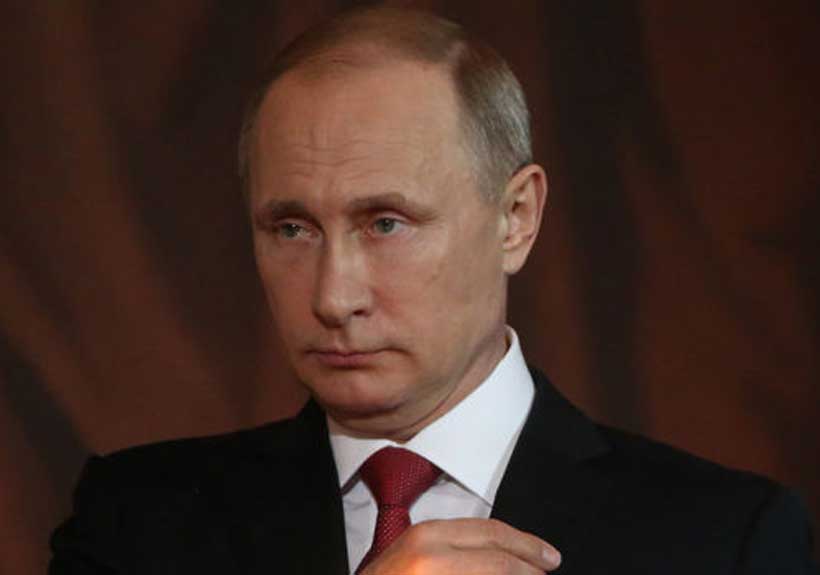 When Russian President Vladimir Putin lands in Riyadh this week for the second time in 12 years, his call for endorsement of his proposal to replace the US defense umbrella in the Gulf with a multilateral security architecture is likely to rank high on his agenda.
So is Mr. Putin's push for Saudi Arabia to finalize the acquisition of Russia's S-400 anti-missile defense system in the wake of the failure of US weaponry to intercept drones and missiles that last month struck key Saudi oil installations.
"We are ready to help Saudi Arabia protect their people. They need to make clever decisions…by deciding to buy the most advanced S-400 air-defence systems. These kinds of systems are capable of defending any kind of infrastructure in Saudi Arabia from any kind of attack," Mr. Putin said immediately after the attacks.
Mr Putin's push for a multilateral security approach is helped by changing realities in the Gulf as a result of President Donald J. Trump's repeated recent demonstrations of his unreliability as an ally.
Doubts about Mr. Trump have been fuelled by his reluctance to respond more forcefully to perceived Iranian provocations, including the downing of a US drone in June and the September attacks on the Saudi facilities as well as his distancing himself from Israeli prime minister Binyamin Netanyahu following last month's elections, and most recently, the president's leaving the Kurds to their own devices as they confront a Turkish invasion in Syria.
Framed in transactional terms in which Saudi Arabia pays for a service, Mr. Trump's decision this week to send up to 3,000 troops and additional air defences to the kingdom is likely to do little to enhance confidence in his reliability.
By comparison, Mr. Putin, with the backing of Chinese president Xi Jinping, seems a much more reliable partner even if Riyadh differs with Moscow and Beijing on key issues, including Iran, Syria and Turkey.
"While Russia is a reliable ally, the US is not. Many in the Middle East may not approve of Moscow supporting Bashar al-Assad's regime, but they respect Vladimir Putin for sticking by Russia's beleaguered ally in Syria," said Middle East scholar and commentator Mark N. Katz.
In a twist of irony, Mr. Trump's unreliability coupled with an Iran's strategy of gradual escalation in response to the president's imposition of harsh economic sanctions in a bid to force the Islamic republic to the negotiating table appear to have moderated what was perceived as a largely disastrous assertive and robust go-it alone Saudi foreign and defense policy posture in recent years.
While everyone would benefit from a dialling down of tensions between Saudi Arabia and Iran, Mr. Trump's overall performance as the guarantor of security in the Gulf could in the longer term pave the way for a more multilateral approach to the region's security architecture.
In the latest sign of Saudi willingness to step back from the brink, Saudi Arabia is holding back channel talks for the first time in two years with Iranian-backed Houthi rebels in Yemen. The talks began after both sides declared partial ceasefires in the more than four year-long Yemeni war.
The talks potentially open the door to a broader Russian-sponsored deal in the context of some understanding about non-aggression between the kingdom and Iran, in which Saudi Arabia would re-establish diplomatic relations with Syria in exchange for the Islamic republic dropping its support for the Houthis.
Restoring diplomatic relations and reversing the Arab League's suspension of Syrian membership because of the civil war would constitute a victory for Mr. Al-Assad's main backers, Russia and Iran. It would grant greater legitimacy to a leader viewed by significant segments of the international community as a pariah.
A Saudi-Iranian swap of Syria for Yemen could also facilitate Saudi financial contributions to the reconstruction of war-ravaged Syria. Saudi Arabia was conspicuously absent at last month's Rebuild Syria Expo in Damascus.
Mr. Putin is likely to further leverage his enhanced credibility as well as Saudi-Russian cooperation in curtailing oil production to boost prices to persuade Saudi Arabia to follow through on promises to invest in Russia.
Saudi Arabia had agreed to take a stake in Russia's Novatek Arctic-2 liquefied natural gas complex, acquire Sibur, Russia's largest petrochemical facility, and invest an additional US$6 billion in future projects.
Russian Energy Minister Alexander Novak predicted that "about 30 agreements and contracts will be signed during President Putin's visit to Saudi Arabia. We are working on it. These are investment projects, and the sum in question is billions of dollars."
In anticipation of Mr. Putin's visit, Russia's sovereign wealth fund, the Russian Direct Investment Fund (RDIF), said it was opening its first overseas office in Riyadh.
RDIF and the kingdom's counterpart, the Public Investment Fund (PIF), are believed to be looking at some US$2.5 billion in investment in technology, medicine, infrastructure, transport and industrial production.
The Russian fund is also discussing with Aramco, the Saudi state-owned oil company, US$3 billion in investments in oil services and oil and gas conversion projects.
Saudi interest in economic cooperation with Russia goes beyond economics. Ensuring that world powers have an increasing stake in the kingdom's security is one pillar of a more multilateral regional approach
Said Russian Middle East expert Alexey Khlebnikov: "Clearly, the recent attacks on Saudi Arabia's oil facilities have changed many security calculations throughout the region."
No peace for Kurds: Rojava still under attack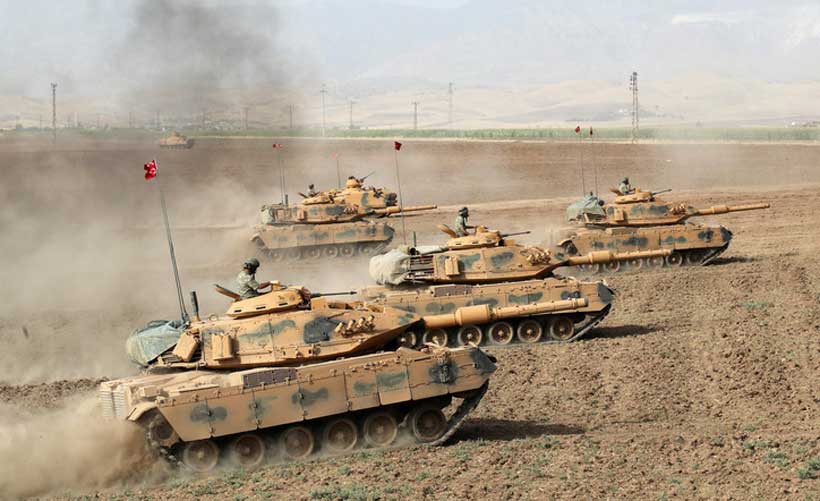 The Amazon is still on fire. The "lungs of the Earth" are hardly breathing while the flames are threatening people and nature reserves. As long as we do not see with our own eyes the burnt trees, the endangered species and the indigenous tribes fighting to save their dying forest, we seem incapable to understand the actual consequences.
Thousands of miles away from this environmental catastrophe, a different kind of tragedy is waiting to happen. Rojava-Northern Syria Federation — the self-declared autonomous region that Kurdish people managed to carve out in northeastern Syria during the Civil war — is burning again.
On September 24, Turkish president Recep Tayyip Erdoğan made a controversial speech to the United Nations General Assembly and proposed to create a "safe zone" in the north of Syria, in order to resettle up to 2 million Syrian refugees. He is hoping to establish a peace corridor with a depth of 32 kilometers and a length of 480 kilometers, which would easily turn the area into the world's largest refugee camp. Despite the seemingly humanitarian purposes, this might represent the umpteenth attempt to destroy the Kurdish dream of an independent democratic enclave.
It is undeniably clear, in fact, how Turkey could take advantage of the situation: Erdoğan's spokesman Ibrahim Kalin has already claimed that Ankara's aim is also to clear the borders from "terrorist elements."
The People's Protection Units and the Women's Protection Units (YPG/YPJ), which — along with the Syrian Democratic Forces (SDF) — played a key role in the fought against the Islamic State of Iraq and the Levant (ISIL), are the official army of Rojava but currently designated as terrorist organizations. These armed groups, in fact, are considered as an extension of the Kurdistan Workers' Party (PKK), the far-left militant and political organization founded in 1978 by Abdullah Öcalan and often involved in armed clashes with Turkish security forces.
Kurdish people are about to be left alone once again and the recent decisions of the White House trigger alarm in the whole Middle East.
On October 7, president Donald Trump announced that the United States — so far the main financer, trainer and supporter of Kurds — would start pulling troops out of those territories, although it would not constitute a full withdrawal.
Pentagon spokesman Jonathan Hoffman said that "The Department of Defense made clear to Turkey — as did the president — that we do not endorse a Turkish operation in Northern Syria," and that "The US Armed Forces will not support, or be involved in any such operation."
Mazlum Kobanê, the commander in chief of the SDF, announced that they will protect Syrian's borders and fight back against Ankara's army. Since the majority of Kurdish cities are located in this area, it is not difficult to understand how potentially devasting this ongoing operation could be.
Turkish assault is going to begin from the city of Gire Spi/Tell Abyad, once controlled by the so-called Caliphate and captured in 2015 by the YPG during the Tell Abyad offensive. The cities of Qamishli, Derek/Al Malikiya, Tell Tamer and Kobanê/Ayn al Arab are next to become target of air strikes and artillery fire as well.
It is no coincidence that shortly after the siege of Kobanê, Kurdish forces directed their efforts towards Tell Abyad, being such a strategic site for ISIL militias. The city, in fact, was better known in the West as the "Jihadi Highway", a de-facto corridor for foreign fighters. In the chaos caused by the fighting, jihadists would surely try to regain strength and Turkish move is serving the cause.
At the Al-Hol camp — a huge detention female camp near Al-Hasakah — numerous riots have occurred in the past few weeks, and the managers of the structure believe that the women held in the prison — former jihadi brides — might be the vehicle for renewed forms of radicalization.
In view of the fact that US officials confirmed that they will not intervene nor will they seize control of those prisons, Kurdish forces called Washington's move "a stab in the back". Meanwhile in Raqqa, ISIL militants are still carrying out suicide bombing attacks against SDF positions.
Shervan Derwish, official spokesman of the Mambij Military Council, has expressed his concern with a very touching message on Twitter.
The YPG and YPJhave fought in many historical battles and their solitary resistance during the last Turkish Afrin offensive in January 2018 became a symbol of their resilience.
On the other hand, Turkey's army will be backed by their well-known rebel allies: "The Turkish military, together with the Free Syrian Army (FSA), will cross the Turkish-Syrian border shortly, "wrote Fahrettin Altun — Turkey's communications director — in a Washington Post column. Numerous military groups are active in the region and, although their nature is still debated, there are evidence of many connections with jihadi-inspired organizations.
Working in cooperation with the SDF, Rojava's cantons are ready to resist and defend their independence, but Trump's decision sounds like a betrayal.
If forests are burning, so will be democracy in Syria. The Rojava project is in imminent danger, and this time there will be no mountains for the Kurds to seek refuge in. Here in the West we are blessed not to directly witness the destruction of both tragedies, but it is still up to us whether to look those flames in the eye or remember them as the unique environments they actually were.
In loving memory of Mehmet Aksoy, who dedicated his life to the Kurdish cause.
Revisiting Saudi-Iranian Rivalry: From A Cold War Perspective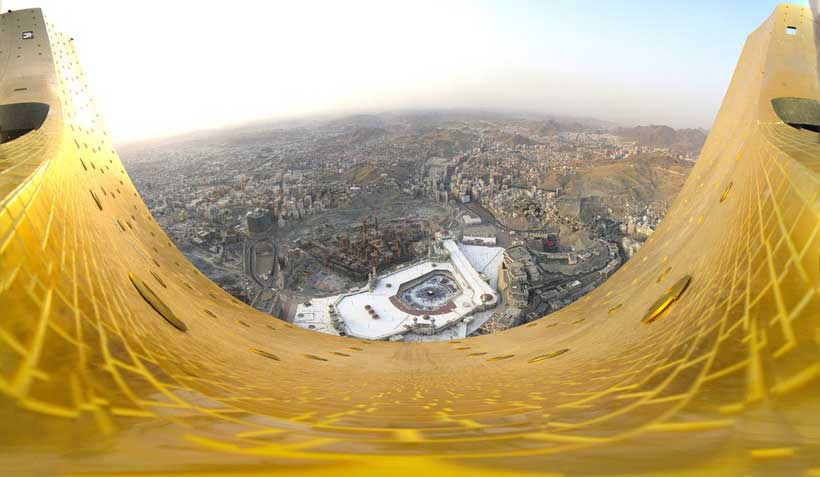 Middle East considered the "bridge between the East and West" has long grabbed attention of great power policy makers due to its geostrategic and geopolitical significance. After the discovery of oil in the early part of 20th Century, Iran and Saudi Arabia had gained a prominent position at the global international arena. The defining moment in their relation was the year 1968, when the British government announced its withdrawal from the "Persian Gulf," threatening thereby the balance brought to an equilibrium by more than 150 years of English security guarantees to the sheikdoms. The international community largely sees the conflict in terms of sectarian and on religious grounds which is an inadequate approach and one that rules out other detrimental factor. There have been little analysis and studies undertaken on the conflict from a "Cold war" perspective, which can significantly help other states in maintaining a viable balance between Saudi Arabia and Iran.
The conflict dubbed as the "New Middle East Cold War" or "Saudi-Iranian Cold War" is not the first event termed as "Cold war" in the Middle Eastern history. Malcolm Kerr writing in his acclaimed book Arab Cold War 1958-67 termed the growing rivalry and quest for leadership in the Middle East at the aftermath of British and French withdrawal between Republican Egypt and conservative Arab monarchies as a regional equivalent of Cold war. The present relations of Saudi Arabia and Iran are short of war, a condition where although the contenders do not engage in open battlefields face to face, it is a 'battle' nevertheless fought on different fronts including the media. Daniel Serwer of John Hopkins writes that Saudi-Iran conflict is regional equivalent of20th century US-Soviet Cold war.
Characteristics of Cold War
The term 'cold war' had been in use before 1945 to describe period of extreme tensions between states that were just short of war. In the year 1893, German socialist Eduard Bernstein described the arms race between Germany and its neighbors as a kind of 'cold war' where "there is no shooting but bleeding." The term rapidly came back into use when United States and Union of Soviet Socialist Republic (USSR) faced each other eyeball to eyeball. British writer George Orwell remarked on the significance of the moment foreseeing "a peace that is no peace" where the two mighty powers were to be "unconquerable and in a permanent state of cold war."Anders Stephanson has defined the essence of a Cold War as consisting of characteristics whereby both sides deny each other the legitimacy as a regime, attempting to attack each other by all means short of war. This is in the view of the author, followed by an intense military buildup with a prolonged arms race.
Cold War since then has exclusively referred to as the 'sustained state of political and military tensions' between the 20th century superpowers. Although the rivalry had ceased with the disintegration of the Soviet Union, the term and subject-matter has remained ever relevant to an extent that the study of grand strategy and security is considered incomplete without the former's inclusion. Saudi Arabia and Iran, in order to contain conflict and to ensure; that it ends up being short and as shallow as possible, need to revitalize the lessons of the 'original Cold War.' United States and Soviet Union despite their sustained rivalry developed a variety of mechanism for escalation and risk management. This was undertaken without foregoing their core national interests and ideologies. The leadership understood that there was 'wisdom in engaging' rather than isolating the other. The approach is more relevant today in the era of globalization than it was in those years. "Geo-economics must replace geopolitics" as the focal Saudi-Iranian approach in order to reach a 'non-zero sum situation.'
Religious and political ideology plays an important role in the foreign policy between Riyadh and Tehran. The two offer competing ideologies and political model with a strong desire for strategic and geopolitical supremacy. The standoff, experts believe is also the result of the desire and aspirations of the two, for political leadership in the Islamic world. The conflict is not the result of alleged schism between Shia and Sunni school of Islam, but is rather a byproduct of centuries' political and religious contestation that existed between empires and is now manifested into politics of these modern states.
Diplomacy is integral to the Middle East cold war. Since establishing relations in 1929, the two have had their ups and downs. In the years of the Shah, relations began to take the turn for worse when Shah's 'hegemonic desires' and Saudi Arabia's desire not to accept Iran predominant role in the Gulf and beyond. Nevertheless, relations remained intact at least diplomatically despite severity of incidents such as Gunboat coercion and the oil wars.
Conclusion
Wars have recognizable beginnings and they comprise of direct fighting between the adversaries with armistices and peace treaties as their conclusive ends. However, a Cold war has none of these characteristics, in words of Walter Lippman, "it brings neither peace nor honour to those who wage it." The conflict between Iran and Saudi Arabia has "spillover effects" and repercussions beyond the region. States such as those in the West, and Pakistan in particular close in proximity to the two have had a tough time "balancing" their relations. A careful, delicate and pragmatic approach needs to be adopted on part of statesmen, taking into account the opportunities and challenges arising from a "Cold War" need to be taken into account. Media on both sides has an important role to play in patching up the hostilities by upholding ethical standards and avoiding propagandist contest to avoid further aggravation of the conflict.