Cultural Imperialism in Said's Critical Thought: a Remembrance
"Text too are worldly in as much as they have a way of existing that even in the most rarefied form are always enmeshed in circumstances, time, place, and society" -Edward Said in The World, the Text and the Critic
[yt_dropcap type="square" font="" size="14″ color="#000″ background="#fff" ] E [/yt_dropcap] dward Said, even 13 years after his untimely death, remains today a powerful, well-reasoned voice of the voiceless, as well as a courageous critic of cultural imperialism. His mind was like that of Leonardo: where others saw an abyss between East and West, he saw a bridge that needed to be constructed. His serene fair critique of cultures is very much needed as we weather the latest fierce storms in the Transatlantic dialogue and a resurgence of the Cold War.
While writing a Ph.D. dissertation on Vico at Yale University, some thirty five years ago, a book appeared which attracted my immediate attention. But it was not its author, still relatively obscure at the time, rather it was its title which urged me to buy Beginnings by Edward Said. To my mind, that title echoed immediately Vico's notion of "origins." And in fact, as expected, Said not only acknowledges Vico as the book's inspiration and methodology, but dedicates a whole section to him. It turned out to be a kind of epiphany for me, in the same way that Ignazio Silone had previously been, not so much for what the book revealed about the problematic in the New Science that I was then grappling with (i.e., that of transcendence and immanence in Vico's notion of Providence), but for what it said on the crucial role of the intellectual vis-à-vis the culture he lives and works in.
One of the most pregnant passages in that book is this: "The writer's life, his career, and his text, form a system of relationships whose configuration 'in real human time' becomes progressively stronger (i.e., more distinct, more individualized and exacerbated). In fact, these relationships gradually become the writer's all-encompassing subject" (p. 227).
Here was a writer who did not see his role as that of the neutral "objective" scholar but as that of the engaged "worldly" critic who refuses to separate his work from his life's experience. In doing so, Said was able to speak truth to power, rather than merely analyze power. In effect he becomes the well reasoned voice of the voiceless, within the tradition of "the conspiracy of hope" initiated by Ignazio Silone (see his Pane e vino, Fontamara, or Il seme sotto la neve). He therefore succeeds in making his life work relevant to the general public, especially the culturally powerless.
Later on in his The World, The Text, and the Critic Said would assert that not only individuals, but text too are worldly in as much as "they have a way of existing that even in the most rarefied form are always enmeshed in circumstances, time, place, and society" (p. 35).
And indeed, even if Said is no longer with us in body, his powerful voice is still heard via his texts. He was born in Palestinian Jerusalem, studied there and in Cairo, then moved to the United States. He acquired a "Western" education (Princeton B.A., Harvard Ph.D.), becoming the Old Dominion professor of Humanities at Columbia in 1963. As a displaced Arab and an American citizen studying European literature in America, he became the voice of the voiceless and the dislocated and in as much as he understood well both East and West, he was eminently qualified to bridge those two disparate cultures.
This concept of bridging of cultures is vitally important, at a time when the transatlantic dialogue and relationship can best be characterized as one of mutual suspicion, misperceptions and near political disasters. A turbulent time when the very concept of multi-culturalism is being dismantled.
In one of his essays critiquing modern education, Said mentions that there was a passage on Leonardo Da Vinci by the French poet Paul Valéry which haunted him. In it Valéry describes the mind of Leonardo; its beauty and power and elegance and then says that Leonardo could only think of a bridge whenever he thought of the abyss. Metaphorically speaking, an abyss is the equivalent of what is presented to us as immutable, definitive, impossible to journey on. No matter how deep and problematic the scene that presented itself, Leonardo's beautiful mind always had the capacity to think of some alternative, some way of solving the problem, some gift for not passively accepting what was given, any hopeless scene could be imagined and envisioned in a different more hopeful, way.
Then Said went on to say that he believes that education at its best should train students not so much in methods and skills but in the ability to see things differently and try ways of constructing bridges across the abyss. For Said knowledge is more than the amassing of information. He quotes Jean Paul Sartre who once said about a friend who had studied at a prestigious scientific college (Ecole Polytechnique): "my friend is really incredibly brilliant. He knows everything. But that is all he knows." Echoes of Pascal's "the heart has reasons that reason knows not?"
But let us go back to Said's beginnings (also the title of his above mentioned book) from which continuities follow, and apply a non-linear conception of career to his own career. If we take a look at his Ph.D. dissertation we discover that it is concerned with a novelist of Western imperialism: Joseph Conrad. This gives us a clue as to where Said's "beginning intentions" were in his life-long criticism. Three such can be discerned: 1) a desire to make critical work out of the fabric of one's life experience, 2) a refusal to separate the imperialism of the mind from that of nations (an eminently Vichian concept), 3) a will to forge literary criticism into an act of political intervention in the production of cultures.
In his very first book titled Joseph Conrad and the Fiction of Autobiography Said shows how the past was re-narrated (another Vichian concept: history as narration from the beginning) in Conrad's writings as a remedy of sort for his fear of personal disintegration. Then in Beginnings Said continues his study of the narrativization of personal experience tracing the changes culminating in the modern novel. Eventually he arrives at Orientalism, and culture and imperialism as history through which Western scholars have fictionalized the Orient, in collusion with their governments, to arrive at fictions such as "Arabs" and "Islam." Those books are now considered by many scholars as foundation documents in the history of post-colonialism. In any case, one thing that stands out in Said's writing is the notion that the history of cultures and personal histories are hardly separable.
All of the above begs the question: what exactly was the main topic of Said's life-work? Were I to choose one, it would be Eurocentrism, especially as manifested in imperialism. In the above mentioned early book on Conrad, Said shows that Conrad's identification with "Europeanism" was an act of secular salvation by which he rescued himself from "the heart of darkness."
But a shift occurs in Beginnings. Although apparently a history of the modern novel, the book is more properly a history of the imperialism of the mind reducing human subjects to functions of systems. In this respect Said is uncannily similar to Levinas. Be that as it may, in his subsequent Orientalism, Said explores the relation between the production of knowledge and the invasion of territories. He points out that imperialist history is the precondition for European imperialism per se; that is to say, Orientalism precedes the European Empires in the Orient. There was indeed a cultural preparation to Napoleon's invasion of Egypt at the end of the 18th century, just as there must be one before forbidding Moslem women to wear a scarf in public schools. In other words, the imperialism and colonization of the mind must precede that of the physical territory.
A careful reading of Orientalism can teach one how to understand other nations for themselves, rather than through the distorting lenses of Western imperialism. But Said is not just an observer of cultures happy to merely offer a diagnosis of what hails them. He considers it a responsibility of a critic to intervene in the formation of cultures which he sees as a mixture of pre-texts, texts, and para-texts just as Vico saw history as a mixture of pre-narrations, narrations and para-narrations. Genuine intellectuals should be "oppositional" and not mere observers and analyzers.
Beginnings is permeated with this issue of the critic's responsibility not only to analyze but also to intervene in the discursive formation by retelling its history; retelling the story, so to speak. Said does exactly that in Orientalism. In so doing, much as Foucault had done before him, he intervenes to show how a discourse is formed, thus offering an alternate view of the media's coverage of Islam. Said is convinced that it is the critic's responsibility to challenge the hegemonic power of cultural formation because of its "elevated or superior position to authorize, to dominate, to legitimate, demote, interdict, and validate: in short, the power of culture to be an agent of, and perhaps the main agency for, powerful differentiation within its domain and beyond it too (The World, the Text, and the Critic, p. 9).
In a world of political and cultural "correctness," it was a veritable tragedy to lose a very public intellectual like Edward Said. But I have no doubt that his legacy, like that of a Silone or a Havel, will be an ongoing one. He will continue to be the voice of the voiceless and the dispossessed, in any culture.
Many intellectuals, even among Palestinians themselves, will continue to resent his frankness and his calling a spade a spade. But that is nothing new, it begins with Socrates being branded a gadfly. It behooves us not to forget that truth is an equal opportunity critic. If they were sincere with themselves those critics would acknowledge that Said, as a quintessential humanist, has taught us how to see the foreign Other as oneself instead of constructing him/her as one needs him/her to be for one's own self-justification. That would by itself constitute a signal contribution to a Western imagination sick with extreme rationalism, positivism and reductionism. Some sicknesses are unto death unless the courage is summoned to reverse them with a reclamation of the very concept of truth. Said can certainly help us do that.
Why Education? How education changed my life
I have a story to tell the world about the importance of education. I was born in a remote village in Madhupurupazilla, under Tangail district, Bangladesh. My parents were illiterate. Unfortunately due to some maternal related complexities, my mother died in 1988 when I was one and half or two hears old. I don't know exactly. Even, I don't know my actual birth of date and year. And that's a common picture for us who born in an illiterate family. Since my mother died at an early age, I had to see the pains of hunger, poverty, malnutrition, health challenges and so forth. I still remember that almost every night, I had to sleep without any food. Sometimes, whole day, I had no food. I still remember that, one day, I and my sister were begging for some food to eat in 1993 or 94. So, that was my life story.
I had no shelter to go except my grandmother's house. And they were also poor. So, it was really a tragic life for me. I never thought that I will ever have the privilege to have access to education. Who even do not know about from where his next meal will come, where he will go for shelter, access to education is really a dream to him. So, education was a luxury to me. After moving here and there for food and shelter almost five or six years, at last, my grandmother's house became my shelter. I started to going to school. My life started changing because of the touch of education. I started to teach when I was in Grade five student. My first salary was BDT 20. I continued teaching as house tutor till 2012.
In October 2000, another tragic incident happened in my life. My father committed suicide. I became a full orphan. I was in Grade IX then, was studying in science group at Pakutia Public High School, Ghatail. My father's suicide shocked me very much. I did not continue study that year. Then, I dropped one year. Next year, in 2001, I changed my school, and got admitted in Class Nine at Madhupur Shahid Smrity High School to have better education. Since the school was far away from my grandmother's house, I had to shift to Madhupur. But where will I go? Fortunately, I got a lodging opportunity there. I had to teach two children of my lodging master, I had to go for bazar regularly, and to do other household chores on a regular basis. In return, they provided me a room to stay and three time meals. In addition, to pay my tuition fees, I had to go for other tuitions. Life goes on.
In fact, at any cost, I wanted to continue study. But, I don't know, why? Indeed, I had no guardian who can realize me the importance of education. From my inner side, education touched me and I wanted to study at anyhow. Sometimes, I worked as a day labourer to continue my studies. Even, I remember, in 2004, after appearing my S.S.C. exam, I went to pull rickshaw in Dhaka city because I had extreme zeal to continue my education. And for the grace of Almighty ALLAH, I continued my studies.
In 2006, after appearing HSC exam, I came Dhaka with BDT 1000. When, I was not able to pay my food charge at mess, I decided to sell one of my kidneys. Then, I found tuition at Shahbagh. I was residing in Dhaka Sukrabad. Very often, I went for tuition by walking since I had no bus fare. I still remember those days.
Then, for the grace of ALLAH, I got admitted in Dhaka University in International Relations Department in 2006-2007 academic sessions. Since it's a public university, I had to pay very poor fees to continue my studies at University. I passed honour's in 2011 and Masters in 2012 in International Relations from the University of Dhaka. I am sincerely grateful to the people of my country who bearded my all educational expenses. I am deeply thankful to all of my teachers who taught me to shape myself. Especially, I am sincerely grateful to Professor Dr.Delwar Hossain at the Department of International Relations at Dhaka University who extended his generous hand during my difficulties, who showed me new ways to life, facilitated to increase my thirst for knowledge through showing the path of knowledge.
After appearing my Masters exam, I secured the first position from Bangladesh in the MA admission entrance test examination of South Asian University, New Delhi in 2012. Then, I moved to Delhi in 14 August in 2012 to pursue my second Master's in International Relations at South Asian University. I continued my search for knowledge. The SAARC-India Silver Jubilee Scholarship was imperative to continue my education at SAU. My teachers at SAU helped me to create a new horizon of knowledge. After successfully completing second Masters in 2014, I joined at the University of Rajshahi in 30 November, 2014 as a founder lecturer in International Relations. That opened a new chapter in my life. I learned lots of things from the founder chairman of the Department, Professor Dr. Md. Abul Kashem and from my colleagues and students.
During teaching at Rajshahi University, I was selected as one of the 18 scholars around the world at Study of the US Institute for Scholars on US Foreign Policy Program, funded by the US State Department, hosted by the Bard College, New York for 44 days. It was a great learning opportunity for me. It provided me an international exposure and opened my eyes for the vast world of knowledge.
I continued to read, teach, and write. I even taught 8 courses at undergraduate level in 2017. Then, I moved to Delhi again at SAU, my intellectual home to pursue PhD in International Relations in July 2018. Since my childhood, I just wanted to study irrespective of challenges, and my ALLAH has fulfilled my dream. Now, I am a doctoral student. Sometimes, I even, cannot believe myself that I am a PhD scholar today.
Why am I telling all of these? The point is that it's all about education. Education changed my life. But still coming in this 21st century, tens of thousands are out of access to education. It is quite ironic that the states of the world spend billions of dollars or armaments than education. This world politics do not work for the tens of thousands voiceless, marginal people in the world. Thus, it's time to change the world politics for the benefits of people in the world than the state.
In fact, to change the world, we need education. To interpret the world, we need education. So, access to education is a basic human right which needs to be ensured. In this case, only our state cannot do that. Today, non-state actors' play important role in every dimension in our society from politics to economics. Thus, alongside the government, individuals, groups, academics, scholars, writers, organizations, all need to come forward to ensure access to quality education to everyone to make a better, peaceful world. Can't we make it?
Hunger and obesity in Latin America and the Caribbean compounded by inequality
For the third consecutive year, the number of those chronically hungry has increased in Latin America and the Caribbean, while 250 million – 60 percent of the regional population – are obese or overweight, representing the biggest  threat to nutritional health, said the UN Food and Agriculture Organization (FAO) on Wednesday.
Speaking at the launch of the 2018  Panorama of Food and Nutrition Security report in Santiago, Chile, FAO's Regional Representative, Julio Berdegue said it was an "appalling" threat to health overall, affecting women and indigenous groups the most.
The Panorama, published annually by FAO, the Pan American Health Organization (PAHO), the United Nations Children's Fund (UNICEF), and the World Food Programme (WFP), explores strategies to halt the health threats posed by hunger and malnutrition in Latin America and the Caribbean.
According to the report, hunger, malnutrition, lack of micronutrients, and obesity largely affect lower income families, women, indigenous communities, Afro-descendants and rural families.
Principle causes of malnutrition amongst the most vulnerable, can be traced back to changes the food systems have experienced in the region, from production to consumption. With a greater strain on the demand for nutrient-rich food like milk and meats, many resort to less costly options which are often higher in fat, sugar and salt.
"Obesity is growing uncontrollably," Mr. Berdegue said.
Maria Cristina Perceval, who serves at the regional director for UNICEF in the region, said stunting correlates closely to inequality and poverty levels, and being chronically overweight "is also increasingly affecting the poorest children," highlighting that lower income families have unequal access to healthy diets.
Obesity has become the greatest threat to Latin America and the Caribbean when it comes to nutritional health conditions. Nearly one in four adults are obese and more than seven percent of children below the age of five are overweight—higher than the global average of 5.6 percent.
To address the exacerbation of hunger and obesity, a "multispectoral approach is needed," Director of PAHO/WHO, Carissa Etienne said, adding that the solution requires addressing social factors just as well as water quality and access to health services.
In response to growing malnutrition, partner authors on the report call on countries to implement public policies that combat inequality while promoting health and sustainable food systems.
Mind-Reading, Mood Manipulation: Grounds for Caution and Optimism at the Frontiers of Science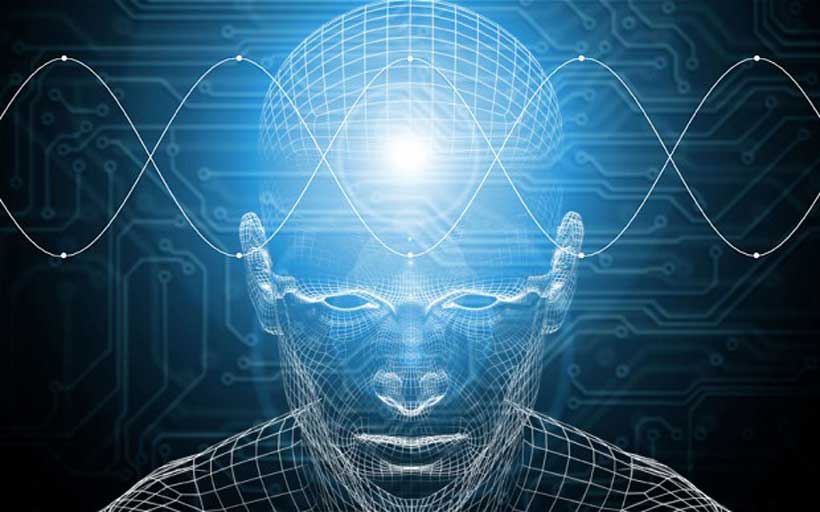 Eight areas of scientific research with the potential to have the greatest impact on life on earth are today highlighted with the publication of the World Economic Forum's inaugural Future Frontiers 2018 survey.
The list is an attempt to show how the simultaneous coming of age of a range of technologies is already affecting our future in ways beyond their original premise. By focusing on frontiers with negative as well as positive implications for life on earth, the survey's findings are also an attempt to galvanize efforts to put in place safeguards to prevent future misuse.
The inspiration for the list comes from a survey of 660 global experts from the Forum's Global Future Councils and Young Scientists community as well as users of its Transformation Maps. Tellingly, many of the technologies that caused respondents most concern stem from breakthroughs designed to solve problems. The question of how to regulate the "dual use" of technology without stifling research that could lead to sizeable societal benefits is becoming one of the greatest challenges for leaders in the Fourth Industrial Revolution.
"The frontiers of science should not be seen as barriers, but rather opportunities to enable collective action in pursuit of solutions to the challenges facing our world today," said Lee Howell, Head of Global Programming at the World Economic Forum.
The Future Frontiers of 2018 are:
Cause for hope
Quantum biology: Birds' ability to navigate thousands of miles or DNA's propensity to mutate are examples of how biology has evolved to take advantage of quantum behaviours. Nascent research into the role quantum physics plays in the human brain could unlock some of science's greatest mysteries.
Machine learning through small data:Artificial intelligence (AI) currently requires huge amounts of data to make relatively small advances in functionality. Conversely, the human brain can typically achieve excellent outcomes through its ability to generalize using very little data. Machines gaining the agility of the human mind would be a game changer.
Room temperature conductivity:The ability to transmit and store electricity without loss or degradation could herald a clean energy revolution and enable new technologies. Currently, superconductivity is difficult to achieve and prohibitively expensive, a situation that scientists are working to change.
Venomics: If only the medicines we use today were as effective as natural toxins and venom in binding themselves to specific targets in the human body. With more than 220,000 individual species producing nature's perfect "super drugs", the race is on to harness this potential for good.
Cause for concern
Lethal autonomous weapons (LAWS): Drones and robots have a huge role to play in building prosperous, peaceful societies. Unfortunately, they can also be used in warfare. More worrying still, once deployed they could make their own decisions about the use of lethal force.
Digital phenotyping: The ability to use technology to predict illness or ailments that are invisible to the human eye is rapidly becoming a reality. The implications for privacy and digital rights are profound if government, companies or third parties discovered a means by which to use the same techniques to secretly capture changes in our mental health.
Non-invasive neuromodulation: The ability to stimulate the brain using electrical currents is opening up a world of new treatment for conditions such as Parkinson's disease or depression. Without clear regulation, the same techniques could be used to deliver unfair advantages, reinforcing inequalities. Worse still, there is the potential for government to use it to manipulate the mental states of specific groups, such as soldiers.
Predictive Justice: AI, neuroimaging and big data has opened up a world of possibilities when it comes to identifying individuals and scenarios where a crime is likely to occur. The downside is the risk that the same techniques are used to produce fake evidence and protect the guilty.
Discussion about how to optimize the positive aspects of these future frontiers while mitigating their negative effects will be the focus of a number of workshops and action-oriented sessions at the Annual Meeting of the Global Future Councils which will take place in Dubai, United Arab Emirates, 11-12 November.