Do our Geo-political Confusions derive from our Philosophical Confusion?
[yt_dropcap type="square" font="" size="14″ color="#000″ background="#fff" ] I [/yt_dropcap] t is the task of pundits and political science experts to elucidate, explain and untie our geo-political conundrums and knots, so to speak. It has become a veritable academic cottage industry whose father arguably is none other than Niccolo' Machiavelli. But to judge even by only what can be empirically observed, it seems that the greater the effort of elucidation, the greater the confusion. This is a puzzling paradox which is sure to keep academics of all stripes up at night and very busy for the foreseeable future.
I'd like to modestly propose that this strange paradox of geo-political confusion can perhaps best be explored by analyzing the underlying philosophical confusion, that is to say, a confusion at the level of ideas. For example, one of the most frequent, most brazen attacks on modern thought is the one carried on by assorted Straussian classicists and absolutists of many stripes and persuasions. Straussianism is a respectable conservative philosophy held by the Chicago University philosopher Leo Strauss, which attacks modern relativism, reductionism and positivism. It views "modernity" or modern philosophy as a sort of cancer on today's body politics and resorts to the ancients for answers to modern political perplexities. As it could be expected it is vehemently opposed by the vast majority of liberal progressive philosophies in academia (indeed the predominant majority in academia) which at least attempt a synthesis between the ancients and the moderns even when the tensions between the two remain and the synthesis is not achieved.
The Straussians' stratagem seems to function this way: show that modern and post-modern thought leads to relativism, then that relativism in turn leads to pluralism and multi-culturalism. Thereupon attack multiculturalism and pluralism as a cancer on the body politic and the very unity of NATO, the EU and Western Civilization in general, never mind that quite often these attacks are redolent of the xenophobia and rabid nationalism, even fascism of old. Now, if the reader initially finds all this rather confusing, it is because it is. Without an examination of the underlying philosophical confusions it will probably remain confused.
We have the famous case of some years ago of Strauss and Momigliano branding Isaiah Berlin a shameless relativist and stubbornly persisting in the charge even when Berlin defended himself and denied it in the New York Review of Books. In politics we have none other than the former PM of France Sarkozi and the present PM of Germany Merkel encouraging the demise of the multiculturalist experiment in the European Union. The two don't exactly advocate a return to good old nationalism or fascism, they are far from being right-wingers, but the message come through loud and clear nonetheless: you need to conform and assimilate to European ethos and culture or your life will become quite uncomfortable in the EU. In effect, the issue of multiculturalism has been slowly transformed in one of clash of civilizations; a dangerous explosive issue if there ever was one.
Without going into the more complex political and social aspects of this issue, which I have discussed elsewhere, I'd like, more modestly, to show here that it is a logical and philosophical fallacy to equate pluralism with relativism; that in fact the arguments in that regard are a gross equivocation, a red herring meant to distract from the real agenda of those anti-multicultural right wing politicians (I am thinking here of Wilder, le Penn, Bossi and Grillo, etc. etc.) bend on bringing back good old nationalism, totalitarian regimes, fascism, even advocating secession from the countries in which they operate.
This exploration will focus mostly on the philosophy of hermeneutics of a current modern philosopher: Gianni Vattimo who was a European parliamentarian for a while and whom I had the good fortune of having as a teacher at Yale University in the late seventies in a course he taught there on Giambattista Vico. I distinctly remember some face to face conversations I had with Vattimo. It soon became apparent that he follows a philosophical line which goes directly from Vico to Nietzsche through Heidegger to Hans Georg Gadamar (as student of Heidegger like Strauss and an influential Vico scholar in his own right). In that genealogy Vattimo would be the philosophical great-grandson of Vico, the grandson of Nietzsche/Heidegger and the son of Gadamer. As was the case for his predecessors in the field of hermeneutics beginning with Vico, for Vattimo hermeneutics which etymologically means "interpretation" is much more than one branch of philosophy; it is the constitutive element of philosophy itself. It is well known in philosophical circles that hermeneutics acquired great importance in the 20th century, especially in the "turn to language" as advocated by Heidegger and pioneered by Vico in the 18th century via The New Science.
After this necessary preamble, we will begin with this crucial question: Is pluralism possible without relativism? Some clear definitions may be needed at the outset. What do we mean by pluralism? Essentially this: the idea that there are multiple avenues to truth, multiple forms of truth, and multiple diverse (and potentially radically different) cultural lifeworld expressions operative at the same time and this forms are historical as well as geographical situated in time and space. The Straussians of course debunk this as historicism unconcerned with universals, but then some of them become self-declared experts in Far Eastern cultures to better stand apart from the unwashed ignorant oi polloi. The whole operation begins to smell of elitism. They even go around speaking mandarin knowing full well that few can judge and assess their knowledge of the language. Oh my, are we confused.
What do we mean by relativism? Basically, the belief that all of these various expressions are in some sense "equally true" and/or the notion that even if there were one right final truth to the universe we humans would never be able to ascertain it. As Vico put it, man can only know with absolute certitude only what he himself has made (languages, institutions, history) and to whose origins he can return, not what God and only God has made: i.e., nature and the natural world. Even Plato, who is generally considered the grandfather of absolutists of all persuasions, after recounting the myth of the cave as an allegory of knowledge and truth, exclaims: "only God knows if this is true."
Nevertheless those two views are conjoined so that relativism gets portrayed as a sub-set of pluralism. But is that really the case? Pluralism may indeed be hallmark of postmodernism but not so relativism. Pluralism does not necessarily need to hold that all views are equal, as relativism does. Relativism takes the existence of plurality and then makes a decision that we cannot know how to judge between these various expressions of life and says that they are all equal and not to be compared and not to be judged.
Paradoxically, the statement that all views are equal is an absolute position, and it undermines relativism. The statement that all views are relative and in relation to one another is, in fact, correct. The idea that all views are related to other views and that no view springs out of the ether of Mount Olympus or outside of time and space completely on its own does not mean all those views are equally valid. That is to say, post-postmodernism accepts the pluralism that is already there in the postmodern world and then seeks ways to integrate it. This approach is different than any attempt to reinforce a single narrative (i.e. the modern world as positivists tend to do) upon the various diverse forms of expression in existence.
Enter Gianni Vattimo. His work is built around what he calls "weak thought". Weak thought refers to the station of thought and philosophy in the context of life after modernity–that is after the death of European colonialism, the 20th century's horrors, the rise of globalization, and the end of the Cold War. The opinions, views, and commitments we hold must necessarily be "weakened" in this age which Vico would place in the third era of extreme rationality. Vattimo, as I remember is quite fond of quoting this famous saying of Nietzsche: There are no facts only interpretations and this itself is an interpretation.
Nietzsche called the coming dissolution of modernity (and he was a prophet in that respect), the "fabling of the world." The postmodern world is a fable; or in Vattimo's terms, weak thought, which is to say the kind of logic one sees in fables, myths and fairy tales, is now the "weak" reality of life. According to modern thought which begins with the Descartes and Enlightenment rationalism, life follows an objective system of progress and rationality. But for Nietzsche the modern world's self-view was not fact but interpretation. Vattimo insists in keeping both halves of that Nietzschean aphorism in mind: 1. There are no facts only interpretations and 2. Number 1 is itself an interpretation. The first point undercuts the modern view of pure objectivity. The second point prevents the postmodern insight concerning interpretation to become its own "fact."
Hermeneutics is nothing else but the study of meaning and interpretation. This was brought home to me in the Vico course I took under Vattimo at Yale University in the late seventies, as mentioned above. Later, after writing a Ph.D. dissertation on Vico I ended up writing a book titled Hermeneutics in the Philosophy of Giambattista Vico (Mellen Press, 1993). For Vattimo, what hermeneutics has revealed is a thoroughly pluralized world. He writes that we can no longer believe in a final objective all-encompassing absolute metaphysical view of the universe—that is to say, a universe that perfectly describes the way things actually are.
Lately I have been reviewing Heidegger's thought which I had originally studied in college via a book with which a friend and colleague who is an expert on Heidegger has gifted me (The Cambridge Companion to Heidegger edited by Charles Guignon). What come through in that book is that Heidegger persuasively argued that the attempt by metaphysics to describe rationally all of life under a single heading (God, Being, Truth, etc.) has destroyed our ability to actually live in the world and that the manifestation of this trend in our day is science and the scientific approach (positivism). For Heidegger this tendency to describe, control, and frame existence under the term of metaphysics led to the "oblivion of Being" or the human inability to live graciously in the world. Instead of first living in the mystery of existence, we seek to control, describe, and explain life and end up dehumanizing ourselves. For Heidegger as indeed for the anti-Cartesian Vico earlier, the best way to relate is through a kind of poetic-like relationship to the world. We let it arise and speak to us in its mysterious language instead of trying to impose upon life our categories of thought, for Nature is a shy maiden and will not be violated and dominated and observed naked. The truth too may be a shy maiden not to be used as a weapon of sort. This is what Heidegger describes as the post-metaphysical world. This is redolent of Vico's idea that rationality is composed of the rational but also, and just as importantly, of the poetical and to separate the two is to dehumanize oneself.
Vattimo too argues that this trajectory arises from the early foundations of Christianity, that Christianity eventually destroys an absolutist metaphysics. Atheism is another form of metaphysics for him. The post-metaphysical world, the post-modern world, the world that is an interpreted fable, is one in which there are a plurality of cultures, languages, and life-worlds enacted by various beings on the planet. No one of them can ever be final.
So the crucial question becomes: how do we deal with plurality without falling into the trap of relativism? Vattimo nowhere says that all views are equally valid and, like Berlin, he never declares himself a relativist. For Vattimo the ethical implications of "weak thought" is charity. Love is better than the rejection of love and therefore not all views are equal and we must love each other in our differences or perish.
It is not hard to see that for this version of a postmodern worldview which recommends the "weak power" of love as a guiding ethical construct of a plural world would find unacceptable any theory that denies or represses plurality denying charity and forgiveness. Some of these world views that Vattimo would find flawed include religious fundamentalism, scientific materialism, and last but not least cultural relativism. Vattimo is concerned with bringing views, languages, and peoples at the periphery into the middle of the discourse. Vattimo in effect has given an answer to the Straussian classical absolutists' debunking modern thought. Pluralism can hold on to ethical values that have meaning, practice love and forgiveness across cultural differences, reject violence, intolerance and relativism. Paradoxically, "weak power" unsure of itself overpowers intransigent absolutism sure of itself.
What did Shakespeare say: Maturity is all. I suppose part of maturity at every level is the ability to live with ambiguity. The greater one's ability to live with ambiguity, the more mature one is. Most absolutists seem to be unable to accomplish such a feat; they need absolute certainty and are too clever and elitists by half for their own good. Vattimo's weak thought on the other hand, as a form of pluralism seems to be quite mature, the way cultural relativism can never be. Cultural relativism recoils from the ambiguity of pluralism, of post-metaphysics and historicism taking refuge in the easy position of everything being equally right and so no view can ever be judged.
Indeed one can do worse than becoming a pluralist and a multiculturalist; one can become a relativist or an absolutist. I don't pretend that the above has suddenly made the present confusion in our geo-politics and philosophical ideas suddenly clear and certain, but perhaps it can supply to thread to follow that may hopefully get us out of the confusing labyrinth in which we seem to be stuck in.
The Need for Humanitarian Leadership and Global Solidarity during COVID-19
The coronavirus pandemic is a systemic human development crisis, affecting individuals and societies in unprecedented ways. It is also generating new humanitarian needs.
According to UN estimates, half a billion people, or 8% of the world's population, could be pushed into destitution by the year's end, largely due to the pandemic. If so, then the fight against poverty would be set back 30 years. The International Rescue Committee said last week that the virus could cause 1bn infections and 3.2m deaths in 34 fragile states, including Afghanistan and Syria.
The fourth annual Global Report on Food Crises highlights Yemen, the Democratic Republic of the Congo, Afghanistan, Venezuela, Ethiopia, South Sudan, Sudan, Syria, Nigeria and Haiti among the countries most at risk of widespread famines caused by the coronavirus pandemic. According to World Food Programme estimates, the number suffering from hunger could rise from 135 million to more than 250 million.
The International Labour Organization reported last week that almost 1.6 billion informal economy workers (representing the most vulnerable in the labor market)out of a worldwide 2 billion and a global workforce of 3.3 billion are in immediate danger of having their livelihoods destroyed.
COVID-19 has underscored the importance of humanitarian leadership and global solidarity. On April 2, the United Nations General Assembly unanimously adopted a resolution, co-sponsored by 188 nations including Qatar, calling for "intensified international cooperation to contain, mitigate and defeat the pandemic, including by exchanging information, scientific knowledge and best practices and by applying the relevant guidelines recommended by the World Health Organization."
Solidarity is a matter of both morality and long-term vision. Failure to pass this test would leave deep psychological wounds in left-behind countries, paving the way for all manner of extremism and new crises—from pandemics to conflicts—that would threaten everyone. By rallying around science and solidarity today, we will sow the seeds for greater unity tomorrow.
The coronavirus does not respect borders. Nor does it discriminate. It brings into stark view the imperative for humanitarian leadership. This crisis has revealed variations in state capacity to contain the spread of the virus.
Many governments either lack adequate capacity to respond, or in some cases, the necessary political will to provide for their citizens. For example, the most developed countries – those in the very high human development category – have on average 55 hospital beds, over 30 physicians, and 81 nurses per 10,000 people, compared to 7 hospital beds, 2.5 physicians, and 6 nurses in a least developed country.
One can readily imagine that if the COVID-19 response has been dire in the developed countries, it is going to be infinitely more devastating for governments that have only a fraction of the financial and medical resources.
Despite the blockade, the State of Qatar stands out as one of the most actively involved in global humanitarian responses to the COVID-19 pandemic. Qatar has provided significant humanitarian aid to 20 countries so far, including assistance in the field of medical supplies, building field hospitals, and contributing USD 140 million to multilateral organizations working to develop vaccines or ensure the resilience of healthcare in other countries.
To date, Qatar has sent substantial aid to China, Iran, Palestine, Italy, Lebanon, Algeria, Tunisia, Nepal and Rwanda. In addition, the representation mission of the Qatar Red Crescent Society (QRCS) in Turkey has recently distributed supplementary food aid to around 110,000 families at internally displaced persons (IDPs) camps in Idlib and Aleppo Governorates, northern Syria.
In the age of COVID-19, protecting the most vulnerable among us is not just a moral imperative but also an urgent public health objective. The health of one is the health of all.
COVID-19: More than a Biological Weapon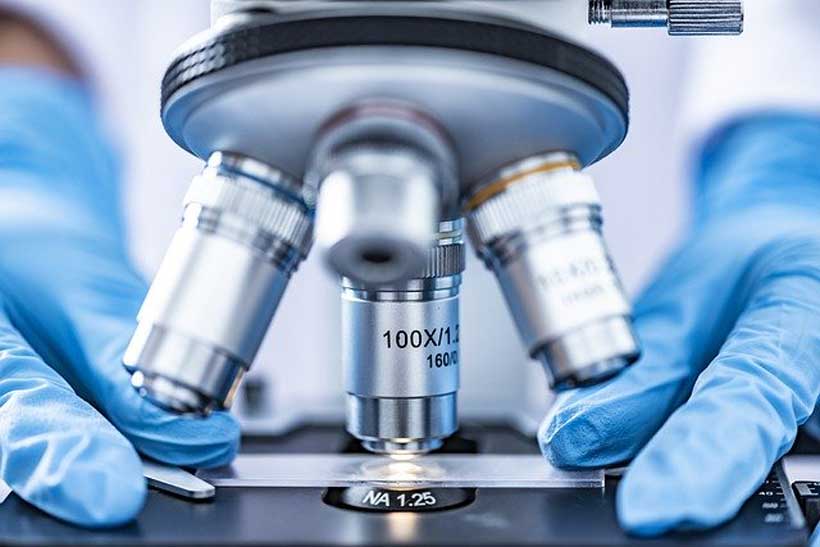 While the biological virus is a common enemy of humankind, the political virus born out of certain American politicians is equally detestable, for it has damaged the global anti-epidemic cooperation and impeded the long-term development and progress of human society. The virus in the political world has done even more damages than the virus from the natural world.
What are the sources of this political virus then? It is rooted in the selfish interests of a handful of American politicians. Not long ago, the American media revealed that senior US officials had handed down documents to a number of federal agencies requesting all federal employees to speak consistently about the pandemic and blame China for everything. The document was practically a confession of the US government on how it implemented the buck-passing. As 2020 is America's election year, some American politicians are so crazily intent on fabricating all kinds of fallacies about "holding China accountable," attacking the WHO for being too "China-centric," and even criticizing some state governors for poor epidemic response, all to keep the epidemic from affecting the election. Such unscrupulous "political shows" reflect how desperate these politicians are to cover up their misconduct both in the decision and execution of their response, with a purpose of deflecting the public grumble.
The political virus is a tumor stemming from racism. After the WHO and the scientific circle named the novel coronavirus COVID-19, some American politicians deliberately ignored the new nomenclature and insisted on calling it the "Chinese virus". It is an international consensus not to label a virus with a region, state, or nation, which is also a universal principle that the international community should uphold. Yet these American politicians are determined to defy the world by intentionally steering public opinions in the direction of racism and xenophobia, and practicing racial discrimination. The use of the term "Chinese virus" for coronavirus laid bare the absolute absence of common sense, conscience, cooperative spirit, and morality in those politicians infected with the "political virus".
The political virus derives from the Cold War mentality. A small group of American politicians have been obsessed with political maneuver and slandering China, especially the US Secretary of State Mike Pompeo, who has been busy fanning flames and spreading rumors. The "political virus" ingrained in their mind is the hotbed of all their vicious intentions. They have the wishful thinking that accusing China of the so-called "mask diplomacy" would offset its influence; vilifying China's aid to help build the African Center for Disease Prevention and Control as an attempt to "steal genome data" would drive a wedge between China and Africa; and egging other countries to claim reparations from China would pin the "original sin" of the virus on the country…. These whimsical whoppers are nothing but Washington's attempts to curb China's development.
The political virus is rooted in the obsession with "great-power competition." The US government labeled China and Russia as the biggest challenges to US national security in its latest National Security Strategy and National Defense Strategy, and declared the reemergence of great-power competition. During this global crisis of COVID-19, certain American politicians, going out of their way to make "ammunition to win the great-power competition," have gone all out to oppose China in every possible way and tried hard to cover up America's embarrassment of ineffective epidemic control measures by smearing China, rather than focus on preventing the virus spread. As we can never wake up someone pretending to be asleep, perhaps the best way is to leave him alone and "not even turn our eyes in his direction," as the famous Chinese writer Lu Xun once said.
The disease has seeped down into the skin and should be treated before it gets worse. The world is still struggling with the COVID-19 pandemic, and all countries need to join hands in defeating it. We advise the American politicians with ulterior motives to stop the misdeed and change course before its too late. We also call on the international community to stay on high alert and take strong measures to prevent the American political virus from spreading to do more harm to the global anti-epidemic efforts and the normal international order.
Spanish Flu and COVID-19 – are there lessons for the world of work?
In the midst of the COVID-19 pandemic, many look to the Spanish Flu pandemic of 1918/19, which killed an estimated 50 million people, or 2,5 per cent of the global population. Are there lessons to be learned from the world of work perspective?
The Spanish flu did not start in Spain but was called that because Spanish newspapers were the first to report about it. From its presumed origins in a World War I military camp in the state of Kansas, United States, it washed over the world in three waves. The first, mild one in spring 1918, was followed by a second, more deadly outbreak between September and December 1918 and a third one at the beginning of 1919.
All countries were hit, although unequally. Samoa lost 22 per cent of its population, Spain 12,3 per cent and the US 6,5 per cent. In colonial India, the flu killed 6 per cent of the population, amounting to 18 million, roughly the number of victims of the First World War.
Similar patterns, similar measures
COVID-19 and the Spanish Flu both have struck a highly globalized and interconnected world where viruses easily travel on ships, carriers and trains, or – today – on airplanes. As 1918 was the last year of the First World War, the movement of troops and refugees was a significant factor in spreading the virus. In 2019/20, business and leisure travellers have been the main carriers.
The only measures to control the spread of the disease back in 1918 just as in 2020 were better hygiene, quarantine of the infected, "social distancing" and shutting down much of public life. This implied massive restrictions of civil liberties and paralysis and disruption of the economy.
In 1918/19 as well as today, the poorest and most vulnerable, who often lived in crowded conditions, with low paid work and little or no access to health care, were much more exposed to infection. They also suffered most immediately from drastic lock down measures, and were at a particularly high risk of losing their lives and their livelihoods.
Different impacts
The Spanish Flu happened at the tail end of the First World War, in a context of widespread chaos. The response to the crisis was uncoordinated, mostly local, with a high mobilization of civil society groups.
In industrialized nations, the economic impact was rather short lived. Eventually, the economic boom of the "Roaring Twenties" got many people back to work.
In other parts of the world, such as India and sub-Saharan Africa, the consequences were deeper and longer lasting. A shortfall in labour affected harvest and sowing. Food prices spiked, causing widespread famine and an increased flow of migrants into urban centres. This led to social unrest, strikes and rebellion against colonial powers.
What we can learn
Although the world is very different today, we can learn from the events in 1918/19 that a pandemic increases poverty and inequalities; this carries a social and human cost, which can have long term destabilizing effects.
Today, states have more possibilities to react, including through fiscal and labour market policies and tools, and the opportunity for international cooperation through the United Nations and their international partners.
Policies in response to the COVID-19 crisis need to address inequalities and ensure that poor, rural and marginalized communities are not forgotten. ILO's labour standards such as Recommendation No. 205, on employment and decent work for peace and resilience, provide the necessary framework.
The global economic and labour market problems arising out of the COVID-19 crisis suggest looking also at the economic crisis of the 1930s and reconstruction policies after World War II.
As a response to massive unemployment and destruction, the ILO promoted comprehensive social protection, including health care, and a variety of employment promotion policies based on the conviction that poverty anywhere constitutes a danger to prosperity everywhere.
These past responses can be an inspiration for recovery policies which have to be fair and – compared to the past – much more sustainable.