Do our Geo-political Confusions derive from our Philosophical Confusion?
[yt_dropcap type="square" font="" size="14″ color="#000″ background="#fff" ] I [/yt_dropcap] t is the task of pundits and political science experts to elucidate, explain and untie our geo-political conundrums and knots, so to speak. It has become a veritable academic cottage industry whose father arguably is none other than Niccolo' Machiavelli. But to judge even by only what can be empirically observed, it seems that the greater the effort of elucidation, the greater the confusion. This is a puzzling paradox which is sure to keep academics of all stripes up at night and very busy for the foreseeable future.
I'd like to modestly propose that this strange paradox of geo-political confusion can perhaps best be explored by analyzing the underlying philosophical confusion, that is to say, a confusion at the level of ideas. For example, one of the most frequent, most brazen attacks on modern thought is the one carried on by assorted Straussian classicists and absolutists of many stripes and persuasions. Straussianism is a respectable conservative philosophy held by the Chicago University philosopher Leo Strauss, which attacks modern relativism, reductionism and positivism. It views "modernity" or modern philosophy as a sort of cancer on today's body politics and resorts to the ancients for answers to modern political perplexities. As it could be expected it is vehemently opposed by the vast majority of liberal progressive philosophies in academia (indeed the predominant majority in academia) which at least attempt a synthesis between the ancients and the moderns even when the tensions between the two remain and the synthesis is not achieved.
The Straussians' stratagem seems to function this way: show that modern and post-modern thought leads to relativism, then that relativism in turn leads to pluralism and multi-culturalism. Thereupon attack multiculturalism and pluralism as a cancer on the body politic and the very unity of NATO, the EU and Western Civilization in general, never mind that quite often these attacks are redolent of the xenophobia and rabid nationalism, even fascism of old. Now, if the reader initially finds all this rather confusing, it is because it is. Without an examination of the underlying philosophical confusions it will probably remain confused.
We have the famous case of some years ago of Strauss and Momigliano branding Isaiah Berlin a shameless relativist and stubbornly persisting in the charge even when Berlin defended himself and denied it in the New York Review of Books. In politics we have none other than the former PM of France Sarkozi and the present PM of Germany Merkel encouraging the demise of the multiculturalist experiment in the European Union. The two don't exactly advocate a return to good old nationalism or fascism, they are far from being right-wingers, but the message come through loud and clear nonetheless: you need to conform and assimilate to European ethos and culture or your life will become quite uncomfortable in the EU. In effect, the issue of multiculturalism has been slowly transformed in one of clash of civilizations; a dangerous explosive issue if there ever was one.
Without going into the more complex political and social aspects of this issue, which I have discussed elsewhere, I'd like, more modestly, to show here that it is a logical and philosophical fallacy to equate pluralism with relativism; that in fact the arguments in that regard are a gross equivocation, a red herring meant to distract from the real agenda of those anti-multicultural right wing politicians (I am thinking here of Wilder, le Penn, Bossi and Grillo, etc. etc.) bend on bringing back good old nationalism, totalitarian regimes, fascism, even advocating secession from the countries in which they operate.
This exploration will focus mostly on the philosophy of hermeneutics of a current modern philosopher: Gianni Vattimo who was a European parliamentarian for a while and whom I had the good fortune of having as a teacher at Yale University in the late seventies in a course he taught there on Giambattista Vico. I distinctly remember some face to face conversations I had with Vattimo. It soon became apparent that he follows a philosophical line which goes directly from Vico to Nietzsche through Heidegger to Hans Georg Gadamar (as student of Heidegger like Strauss and an influential Vico scholar in his own right). In that genealogy Vattimo would be the philosophical great-grandson of Vico, the grandson of Nietzsche/Heidegger and the son of Gadamer. As was the case for his predecessors in the field of hermeneutics beginning with Vico, for Vattimo hermeneutics which etymologically means "interpretation" is much more than one branch of philosophy; it is the constitutive element of philosophy itself. It is well known in philosophical circles that hermeneutics acquired great importance in the 20th century, especially in the "turn to language" as advocated by Heidegger and pioneered by Vico in the 18th century via The New Science.
After this necessary preamble, we will begin with this crucial question: Is pluralism possible without relativism? Some clear definitions may be needed at the outset. What do we mean by pluralism? Essentially this: the idea that there are multiple avenues to truth, multiple forms of truth, and multiple diverse (and potentially radically different) cultural lifeworld expressions operative at the same time and this forms are historical as well as geographical situated in time and space. The Straussians of course debunk this as historicism unconcerned with universals, but then some of them become self-declared experts in Far Eastern cultures to better stand apart from the unwashed ignorant oi polloi. The whole operation begins to smell of elitism. They even go around speaking mandarin knowing full well that few can judge and assess their knowledge of the language. Oh my, are we confused.
What do we mean by relativism? Basically, the belief that all of these various expressions are in some sense "equally true" and/or the notion that even if there were one right final truth to the universe we humans would never be able to ascertain it. As Vico put it, man can only know with absolute certitude only what he himself has made (languages, institutions, history) and to whose origins he can return, not what God and only God has made: i.e., nature and the natural world. Even Plato, who is generally considered the grandfather of absolutists of all persuasions, after recounting the myth of the cave as an allegory of knowledge and truth, exclaims: "only God knows if this is true."
Nevertheless those two views are conjoined so that relativism gets portrayed as a sub-set of pluralism. But is that really the case? Pluralism may indeed be hallmark of postmodernism but not so relativism. Pluralism does not necessarily need to hold that all views are equal, as relativism does. Relativism takes the existence of plurality and then makes a decision that we cannot know how to judge between these various expressions of life and says that they are all equal and not to be compared and not to be judged.
Paradoxically, the statement that all views are equal is an absolute position, and it undermines relativism. The statement that all views are relative and in relation to one another is, in fact, correct. The idea that all views are related to other views and that no view springs out of the ether of Mount Olympus or outside of time and space completely on its own does not mean all those views are equally valid. That is to say, post-postmodernism accepts the pluralism that is already there in the postmodern world and then seeks ways to integrate it. This approach is different than any attempt to reinforce a single narrative (i.e. the modern world as positivists tend to do) upon the various diverse forms of expression in existence.
Enter Gianni Vattimo. His work is built around what he calls "weak thought". Weak thought refers to the station of thought and philosophy in the context of life after modernity–that is after the death of European colonialism, the 20th century's horrors, the rise of globalization, and the end of the Cold War. The opinions, views, and commitments we hold must necessarily be "weakened" in this age which Vico would place in the third era of extreme rationality. Vattimo, as I remember is quite fond of quoting this famous saying of Nietzsche: There are no facts only interpretations and this itself is an interpretation.
Nietzsche called the coming dissolution of modernity (and he was a prophet in that respect), the "fabling of the world." The postmodern world is a fable; or in Vattimo's terms, weak thought, which is to say the kind of logic one sees in fables, myths and fairy tales, is now the "weak" reality of life. According to modern thought which begins with the Descartes and Enlightenment rationalism, life follows an objective system of progress and rationality. But for Nietzsche the modern world's self-view was not fact but interpretation. Vattimo insists in keeping both halves of that Nietzschean aphorism in mind: 1. There are no facts only interpretations and 2. Number 1 is itself an interpretation. The first point undercuts the modern view of pure objectivity. The second point prevents the postmodern insight concerning interpretation to become its own "fact."
Hermeneutics is nothing else but the study of meaning and interpretation. This was brought home to me in the Vico course I took under Vattimo at Yale University in the late seventies, as mentioned above. Later, after writing a Ph.D. dissertation on Vico I ended up writing a book titled Hermeneutics in the Philosophy of Giambattista Vico (Mellen Press, 1993). For Vattimo, what hermeneutics has revealed is a thoroughly pluralized world. He writes that we can no longer believe in a final objective all-encompassing absolute metaphysical view of the universe—that is to say, a universe that perfectly describes the way things actually are.
Lately I have been reviewing Heidegger's thought which I had originally studied in college via a book with which a friend and colleague who is an expert on Heidegger has gifted me (The Cambridge Companion to Heidegger edited by Charles Guignon). What come through in that book is that Heidegger persuasively argued that the attempt by metaphysics to describe rationally all of life under a single heading (God, Being, Truth, etc.) has destroyed our ability to actually live in the world and that the manifestation of this trend in our day is science and the scientific approach (positivism). For Heidegger this tendency to describe, control, and frame existence under the term of metaphysics led to the "oblivion of Being" or the human inability to live graciously in the world. Instead of first living in the mystery of existence, we seek to control, describe, and explain life and end up dehumanizing ourselves. For Heidegger as indeed for the anti-Cartesian Vico earlier, the best way to relate is through a kind of poetic-like relationship to the world. We let it arise and speak to us in its mysterious language instead of trying to impose upon life our categories of thought, for Nature is a shy maiden and will not be violated and dominated and observed naked. The truth too may be a shy maiden not to be used as a weapon of sort. This is what Heidegger describes as the post-metaphysical world. This is redolent of Vico's idea that rationality is composed of the rational but also, and just as importantly, of the poetical and to separate the two is to dehumanize oneself.
Vattimo too argues that this trajectory arises from the early foundations of Christianity, that Christianity eventually destroys an absolutist metaphysics. Atheism is another form of metaphysics for him. The post-metaphysical world, the post-modern world, the world that is an interpreted fable, is one in which there are a plurality of cultures, languages, and life-worlds enacted by various beings on the planet. No one of them can ever be final.
So the crucial question becomes: how do we deal with plurality without falling into the trap of relativism? Vattimo nowhere says that all views are equally valid and, like Berlin, he never declares himself a relativist. For Vattimo the ethical implications of "weak thought" is charity. Love is better than the rejection of love and therefore not all views are equal and we must love each other in our differences or perish.
It is not hard to see that for this version of a postmodern worldview which recommends the "weak power" of love as a guiding ethical construct of a plural world would find unacceptable any theory that denies or represses plurality denying charity and forgiveness. Some of these world views that Vattimo would find flawed include religious fundamentalism, scientific materialism, and last but not least cultural relativism. Vattimo is concerned with bringing views, languages, and peoples at the periphery into the middle of the discourse. Vattimo in effect has given an answer to the Straussian classical absolutists' debunking modern thought. Pluralism can hold on to ethical values that have meaning, practice love and forgiveness across cultural differences, reject violence, intolerance and relativism. Paradoxically, "weak power" unsure of itself overpowers intransigent absolutism sure of itself.
What did Shakespeare say: Maturity is all. I suppose part of maturity at every level is the ability to live with ambiguity. The greater one's ability to live with ambiguity, the more mature one is. Most absolutists seem to be unable to accomplish such a feat; they need absolute certainty and are too clever and elitists by half for their own good. Vattimo's weak thought on the other hand, as a form of pluralism seems to be quite mature, the way cultural relativism can never be. Cultural relativism recoils from the ambiguity of pluralism, of post-metaphysics and historicism taking refuge in the easy position of everything being equally right and so no view can ever be judged.
Indeed one can do worse than becoming a pluralist and a multiculturalist; one can become a relativist or an absolutist. I don't pretend that the above has suddenly made the present confusion in our geo-politics and philosophical ideas suddenly clear and certain, but perhaps it can supply to thread to follow that may hopefully get us out of the confusing labyrinth in which we seem to be stuck in.
Hunger and obesity in Latin America and the Caribbean compounded by inequality
For the third consecutive year, the number of those chronically hungry has increased in Latin America and the Caribbean, while 250 million – 60 percent of the regional population – are obese or overweight, representing the biggest  threat to nutritional health, said the UN Food and Agriculture Organization (FAO) on Wednesday.
Speaking at the launch of the 2018  Panorama of Food and Nutrition Security report in Santiago, Chile, FAO's Regional Representative, Julio Berdegue said it was an "appalling" threat to health overall, affecting women and indigenous groups the most.
The Panorama, published annually by FAO, the Pan American Health Organization (PAHO), the United Nations Children's Fund (UNICEF), and the World Food Programme (WFP), explores strategies to halt the health threats posed by hunger and malnutrition in Latin America and the Caribbean.
According to the report, hunger, malnutrition, lack of micronutrients, and obesity largely affect lower income families, women, indigenous communities, Afro-descendants and rural families.
Principle causes of malnutrition amongst the most vulnerable, can be traced back to changes the food systems have experienced in the region, from production to consumption. With a greater strain on the demand for nutrient-rich food like milk and meats, many resort to less costly options which are often higher in fat, sugar and salt.
"Obesity is growing uncontrollably," Mr. Berdegue said.
Maria Cristina Perceval, who serves at the regional director for UNICEF in the region, said stunting correlates closely to inequality and poverty levels, and being chronically overweight "is also increasingly affecting the poorest children," highlighting that lower income families have unequal access to healthy diets.
Obesity has become the greatest threat to Latin America and the Caribbean when it comes to nutritional health conditions. Nearly one in four adults are obese and more than seven percent of children below the age of five are overweight—higher than the global average of 5.6 percent.
To address the exacerbation of hunger and obesity, a "multispectoral approach is needed," Director of PAHO/WHO, Carissa Etienne said, adding that the solution requires addressing social factors just as well as water quality and access to health services.
In response to growing malnutrition, partner authors on the report call on countries to implement public policies that combat inequality while promoting health and sustainable food systems.
Mind-Reading, Mood Manipulation: Grounds for Caution and Optimism at the Frontiers of Science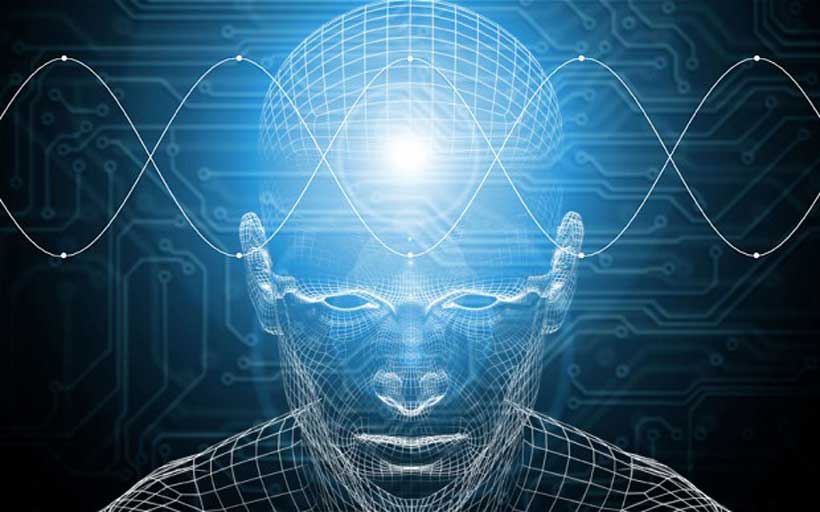 Eight areas of scientific research with the potential to have the greatest impact on life on earth are today highlighted with the publication of the World Economic Forum's inaugural Future Frontiers 2018 survey.
The list is an attempt to show how the simultaneous coming of age of a range of technologies is already affecting our future in ways beyond their original premise. By focusing on frontiers with negative as well as positive implications for life on earth, the survey's findings are also an attempt to galvanize efforts to put in place safeguards to prevent future misuse.
The inspiration for the list comes from a survey of 660 global experts from the Forum's Global Future Councils and Young Scientists community as well as users of its Transformation Maps. Tellingly, many of the technologies that caused respondents most concern stem from breakthroughs designed to solve problems. The question of how to regulate the "dual use" of technology without stifling research that could lead to sizeable societal benefits is becoming one of the greatest challenges for leaders in the Fourth Industrial Revolution.
"The frontiers of science should not be seen as barriers, but rather opportunities to enable collective action in pursuit of solutions to the challenges facing our world today," said Lee Howell, Head of Global Programming at the World Economic Forum.
The Future Frontiers of 2018 are:
Cause for hope
Quantum biology: Birds' ability to navigate thousands of miles or DNA's propensity to mutate are examples of how biology has evolved to take advantage of quantum behaviours. Nascent research into the role quantum physics plays in the human brain could unlock some of science's greatest mysteries.
Machine learning through small data:Artificial intelligence (AI) currently requires huge amounts of data to make relatively small advances in functionality. Conversely, the human brain can typically achieve excellent outcomes through its ability to generalize using very little data. Machines gaining the agility of the human mind would be a game changer.
Room temperature conductivity:The ability to transmit and store electricity without loss or degradation could herald a clean energy revolution and enable new technologies. Currently, superconductivity is difficult to achieve and prohibitively expensive, a situation that scientists are working to change.
Venomics: If only the medicines we use today were as effective as natural toxins and venom in binding themselves to specific targets in the human body. With more than 220,000 individual species producing nature's perfect "super drugs", the race is on to harness this potential for good.
Cause for concern
Lethal autonomous weapons (LAWS): Drones and robots have a huge role to play in building prosperous, peaceful societies. Unfortunately, they can also be used in warfare. More worrying still, once deployed they could make their own decisions about the use of lethal force.
Digital phenotyping: The ability to use technology to predict illness or ailments that are invisible to the human eye is rapidly becoming a reality. The implications for privacy and digital rights are profound if government, companies or third parties discovered a means by which to use the same techniques to secretly capture changes in our mental health.
Non-invasive neuromodulation: The ability to stimulate the brain using electrical currents is opening up a world of new treatment for conditions such as Parkinson's disease or depression. Without clear regulation, the same techniques could be used to deliver unfair advantages, reinforcing inequalities. Worse still, there is the potential for government to use it to manipulate the mental states of specific groups, such as soldiers.
Predictive Justice: AI, neuroimaging and big data has opened up a world of possibilities when it comes to identifying individuals and scenarios where a crime is likely to occur. The downside is the risk that the same techniques are used to produce fake evidence and protect the guilty.
Discussion about how to optimize the positive aspects of these future frontiers while mitigating their negative effects will be the focus of a number of workshops and action-oriented sessions at the Annual Meeting of the Global Future Councils which will take place in Dubai, United Arab Emirates, 11-12 November.
Report: Rich economies not a promise of education equality
High national wealth does not guarantee equal access to a quality education, a new report released on Tuesday by the UN Children's Fund (UNICEF) suggests.
The report incorporates new data from 41, wealthy, member countries of the European Union and the Organization for Economic Co-operation and Development (OECD).
Countries were assessed on their children's access to quality education, and differences in performance among children from preschool to primary school levels.
According to the report, some of the poorest countries surveyed, such as Latvia and Lithuania, demonstrate higher preschool enrollment and more compatible reading performance among its students than wealthier countries.
The survey was conducted by the UNICEF Office of Research-Innocenti, established by UNICEF to gather data in support of its advocacy for children worldwide.
Director for the research centre, Dr. Priscilla Idele said, "Countries can offer their children the best of both worlds: They can achieve standards of excellence in education and have relatively low inequality."
She added that rich countries "can and must" ramp up their efforts to ensure children from disadvantaged families are meeting education standards, as they are most likely to fall behind.
Circumstances beyond children's' control, the report says, are driving some students to outperform others. The poorest households, for example, show lower preschool attendance rates, while first-generation immigrant children struggle more than non-immigrant children.
The report advises modifications to early education programs, aid to low income families to reduce socio-economic disparities, and production of more data on the subject via longer, in-depth studies, to improve overall education accessibility and performance.
This report is part of the Innocenti Report Card initiative, designed to monitor and compare the performance of wealthy countries in securing the rights of children.
This research is intended to help ensure that all girls and boys complete free, equitable and quality primary and secondary education by 2030,a  central focus of Sustainable Development Goal 4 one of 17 global goals set by the United Nations General Assembly in 2015.