On the Sociological Concept of Personhood in the West: Revisiting the Two Cultures
"Impoverished is he who can predict economic trends but who does not well understand his own self." ~ Christian Smith
[yt_dropcap type="square" font="" size="14″ color="#000″ background="#fff" ] T [/yt_dropcap] here is great book which appeared way back in 2010. The author is the William R. Kenan, professor of sociology Christian Smith, who also directs the Center for the Study of Religion and Society and the Center for Social Research at Notre Dame University. His particular academic expertise is religion vis a vis modernity. The book's title is What is a Person? Rethinking Humanity, Social Life and the Moral Good from the Person Up.
Here is a particularly meaningful excerpt from Smith's book: "When we look at the models of the human operative in, say, exchange theory, social control theory, rational choice, functionalism, network theory, evolutionary theory, sociobiology, or sociological Marxism, we may recognize certain aspects of our lives in them. Otherwise the theories would feel completely alien and implausible to us. But I suspect that few of us recognize in those theories what we understand to be most important about our own selves as people. Something about them fails to capture our deep subjective experience as persons, crucial dimensions of the richness of our own lived lives, what thinkers in previous ages might have called our 'souls' or 'hearts'… There is nothing new under the sun. And so the case I build contains no particularly novel ideas… I mostly weave together certain perspectives and insights that others have already expressed…
In the wake of the postmodernist critique from the humanities in the face of the rapidly growing power of biotechnology and genetic engineering in the natural sciences, many people today stand uncertain about the meaning or lucidity of the very notion of a coherent self or person, unclear about what a person essentially is or might be whose dignity might be worth preserving, as technological capabilities to reconfigure the human expand."
These two short paragraphs gives us a concise idea or the essence of the book. No doubt some critics, especially those who tend to superficially remain at the surface of the human condition, may well turn them against its author and end up branding him as deficient in originality, a sort of reinventing of the wheel; but that would be quite shortsighted and may hint at a desire to sidestep the issue presented by Smith. In point of fact what Smith is doing is debunking the mistaken idea that science, morality, politics, and philosophy are separate matters, separate compartmentalized universes that don't, and need not intersect — a byproduct of the ill-conceived model demanding the social sciences emulate the natural sciences. As we have seen in other articles contributed on the matter this is commonly known as the problem of the two cultures going back to mid-19th century and even to Vico's post-Renaissance baroque era.
What Smith is actually proposing is a compelling case for cross-disciplinary curiosity as a testament to the power of the synthesizer as a storyteller, weaving together existing ideas to illuminate the subject for a new angle and in richer light. He is proposing a bridge by which to cross the abyss separating the two cultures; a refreshing alternative view from the orthodox "scientific" one peddled by today's logical positivists concerned with the how and the instrumentality of things and blissfully ignorant and unconcerned with the why. His is a holistic approach to reality.
This approach was nothing novel in the Renaissance when the likes of Leonardo and Michelangelo easily perceived the interrelation not only between the arts but also between the sciences and the arts. Smith is proposing nothing short than a remixing of culture as applied to intellectual inquiry and the sciences in the style of the medieval and Renaissance florilegium, not to speak of the Socratic injunction "know thyself" or the Socratic warning that "the unexamined life is not worth living."
The book will immediately appeal to anyone who thinks, or at least suspects, that natural science can offer only limited insight on religion, mind, and emotions. We have far more and different ways of knowing than the logic of the experiment and the determinism of behaviorism. People are much more complex and dynamic than that. As Vico, Kant, Croce and Erick Fromm have shown us moderns and post-moderns, man can be understood but not explained like a machine. Similarly this book challenges the crude reductionism and materialism of logical positivism reducing everything past and present, including religion, to a rational choice and conceiving the mind as nothing but a computer of flesh called brain.
Being human involves more than rational choices and genetic compulsions. In short the book is a scholarly valiant attempt to overcome the wide disjuncture between what much of our research claims and assumes about the world and what we are, as persons, who undertake such research to begin with. It confronts the usually sidestepped question "what are we as human beings?"
None other than Nicholas Wolsterstorff, a renowned professor of philosophy and theology at Yale University, currently the Noah Porter Emeritus professor of Philosophical Theology and Religious Studies there, and a member of Yale's Institute for Advanced Studies in Culture, has praised the book as a sterling example of a social scientist who boldly employs the resources of philosophy to deepen, clarify, and enrich his own field. He further tells us that "it is lucidly organized, philosophically sophisticated, written in clear prose. For me, a philosopher rather than a social scientist, Smith's way of typologizing and critiquing the main options in his field is extraordinarily illuminating. It's a terrific contribution to a topic of fundamental importance.
Indeed, the book (especially in chapter 7) provides an account of the human good that underpins the humanistic endeavor of sociology and it does so relying on Aristotelian Personalism. It is thus able to uncover the moral projects that are smuggled into sociological accounts. The logical positivist loves to claim that his work is value-neutral. Yet even the father of value-neutrality, Weber, clearly recognized in his Objectivity essay that all scientific endeavor presupposes specific value-commitments. The ineluctable fact remains that despite its pretensions at value-neutrality, sociology assumes some conception of the human good, justice, and human dignity.
Such theories have a responsibility to articulate their hidden visions and the hidden aspirations of the good, and put an end to the deep incoherence and self-delusion which this denial by modern man involves. Thus, finding much current thinking on personhood to be confusing or misleading, Smith looks for inspiration in critical realism and personalism and he begins with Aristotle's personalism. Drawing on these ideas, he constructs a theory of personhood that forges a middle path between the extremes of positivist science and relativism.
As Aristostle has well taught us, virtue lies in the middle between extremes and dwells in harmony. Which is to say, the search for the self is hardly a search to be conducted by a neuroscientist's research into the human brain. What unfortunately obtains nowadays is the postulating of the dichotomy of psychology/cognition with sometimes a nobles oblige sort of concession granted to cognition as being buttressed by emotions. But the controlling paradigm remains one of desire and sheer utility heavily influenced by schemas of economic entrepreneurship and opportunity.
What is sadly lacking in all this is a serious meditation on the grand existential questions supplied by philosophy and theology, the answers to which determines our view of ourselves, our expectation of others, and our conception of what makes a good society. This book is an attempt at correcting such an omission in the sense that it confronts the basic paradox of the social sciences — their preoccupation with describing and analyzing human activities, cultures, and social structures but falling short on the core understanding of the human condition — and tackles the four fundamental flaws of social science in defining personhood.
The first disconnect Smith addresses head on is that of social science theories. As we have observed in the initial excerpts from the book, Smith contends that despite their interesting and illuminating principles about social life, they fail to fully represent our actual complex dimensions as human beings.
The second disjoint deals with the gap between the social sciences' depiction of human beings and the moral and political beliefs that many social scientists embrace as individuals, yet few of their theories actually reflect those beliefs. Smith writes that "much theory portrays humans as essentially governed by external social influences, competing socially for material resources, strategically manipulating public presentations of the self, struggling with rivals for power and status, cobbling identities through fluid assemblies of scripted roles, rationalizing actions with post hoc discursive justifications, and otherwise behaving, thinking, and feeling in ways that are commonly predictable by variable attributes and categories according to which their lives can be broken down, measured, and statistically modeled."
Smith's third focal point explores sociologists' preoccupation with conceptualizing social structures at the expense of understanding what actually gave rise to them, or how the nature of individual personhood effects them. He writes that "Much of sociology simply takes social structures for granted and focuses instead on how they shape human outcomes… but a good theory of the origins of social structures needs to be rooted in a larger theory about the nature of human persons."
An finally Smith takes on what's perhaps the greatest gap of all — our modern uncertainties about the human self and person as we grapple with concepts like humanoid robotics, synthetic biology, and other technology-driven facets of mankind's evolution which tend to make us think of the self as nothing else than a machine or a computer. There is little doubt that Smith has dared to address some crucial questions in social theory and philosophy and has done it from a very original perspective. He has introduced into sociology a systematic discussion of ontological issues. It is to be hoped that this book will make sociologists realize that they will not be able to move forward unless they come to grip with Smith's questions and consider alternatives to neo-positivist sociological orthodoxy and political correctness.
Personhood and the question "what is a person" has been a perennial concern of philosophers and theologians from times immemorial. But, Christian Smith argues that it also lies at the center of the social scientist's quest to interpret and explain social life. In this ambitious book, he presents us with a new model for social theory; one that does justice to the best of our humanistic visions of people, life, and society. He demonstrates the importance of personhood to our understanding of social structures. From there he broadens his scope to consider how we can know what is good in personal and social life and what sociology can tell us about human rights and dignity.
If the reader lacks the time to read the whole voluminous book, he owes to himself to at least survey chapters 7 titled "the Good" and chapter 8 titled "Human Dignity." They offer nothing short than an inspiring vision of a social science committed to the pursuit of interpretive understanding and general knowledge in the service of truth and the moral good rather than the service of mere crass profits and economic material prosperity. Plato and Aristotle would heartily approve.
Educating Women in Pakistan: A Necessity For National Development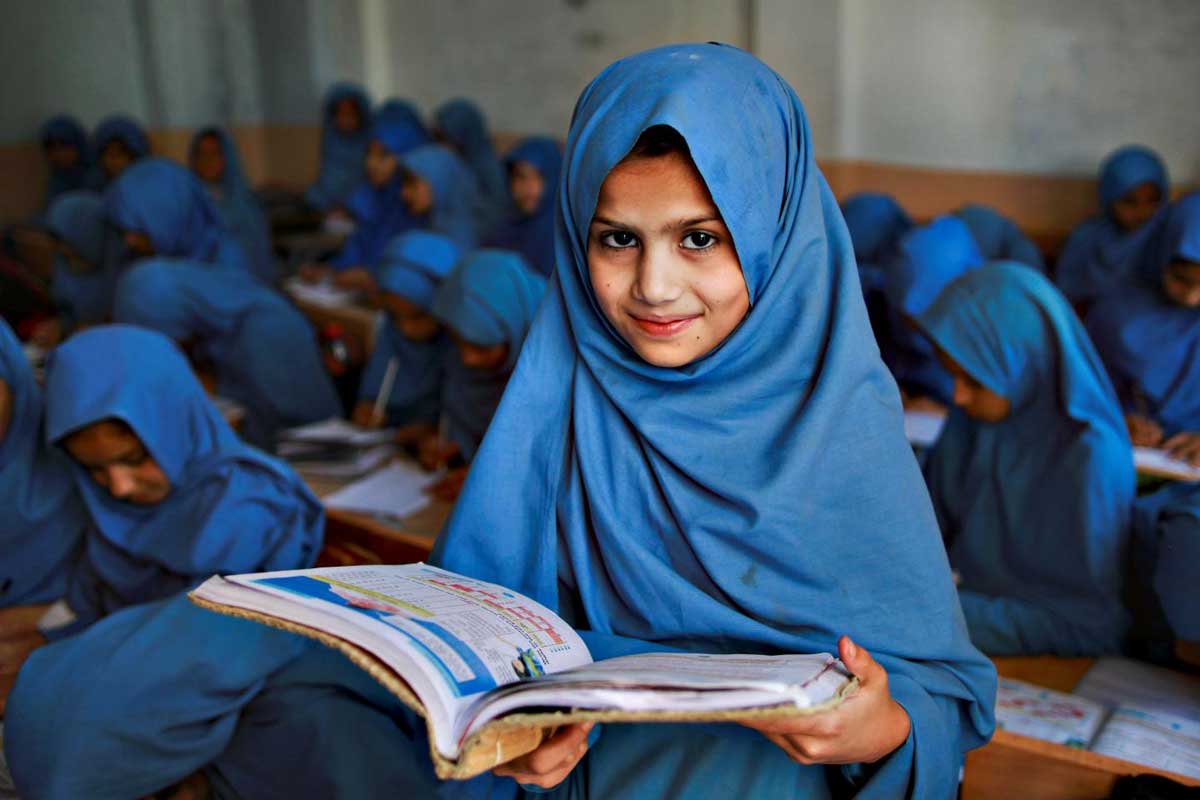 Education is fundamental to the success of any nation. Almost every developed nation recognizes its importance and lays great emphasis on its availability to every human being.
Education brings out the meaning of life and enables a person to make sense of the world around him. While on the other hand, an illiterate person fails to comprehend the essence of life and lives in ignorance.
Pakistan, the sixth most populous country in the world has grappled with the grave situation of illiteracy almost from the time of its existence and has one of the lowest literary rates on the continent. To put it narrowly, approximately 40% of its female population has not even received education at all. Thus, the major chunk of its population remains backward, which otherwise if educated could have proven to be a major source of social and economic development.
Women's education is inextricably linked to the well-being of society. A society comprises of both male and female members, and equally needs the contribution of women nearly as much as of men in maintaining and regulating its functions. However, women in Pakistan face great challenges in accessing education and are confined to play domestic roles only. Also, certain societies consider the education of women as taboo. This results in gender inequality and social disparity which ultimately impedes the growth of a nation.
Women, as a child bearer, not only holds great responsibility of proper upbringing of the child but also of a whole generation. This aspect can be underscored by the African proverb which says,
"If you educate a man, you educate an individual but if you educate a woman, you educate a whole nation."
Therefore, an increase in the education of women can profoundly improve human development outcomes such as child survival, health, and schooling. Education can bring phenomenal change in women's life as it increases their confidence and raises their status in family and society. It lends her voice which she can use to advocate her rights and also helps her to participate in political and social sciences. Pakistan cannot afford to neglect the education of women if it wants to modernize itself and until or unless its female population remains uneducated, it will continue to undermine the ideals of democracy that it so cherishes. There is no doubt that Pakistan is a country whose youth is imbued with great talents and if given adequate knowledge they can properly channel this talent to the country's advantage. This can only be achieved if gender disparities in literacy and education attainment in rural and urban areas of Pakistan are removed.
Women are also regarded as the weaker segment of society but through education, they can change their weakness into strength. It is also seen that women's education has a positive relationship with women's labor force participation rate which can play a significant role in reducing poverty and can contribute to sustainable growth in a developing country like Pakistan itself. Therefore, the government should invest in the education sector and especially in women's education. This should be on its priority list as it is necessary for national development and progress.
Hence, concrete steps should be taken to empower women by granting them equality and education so that Pakistan can set itself upon the path of success.
Reasons of societal disintegration in Pakistan's society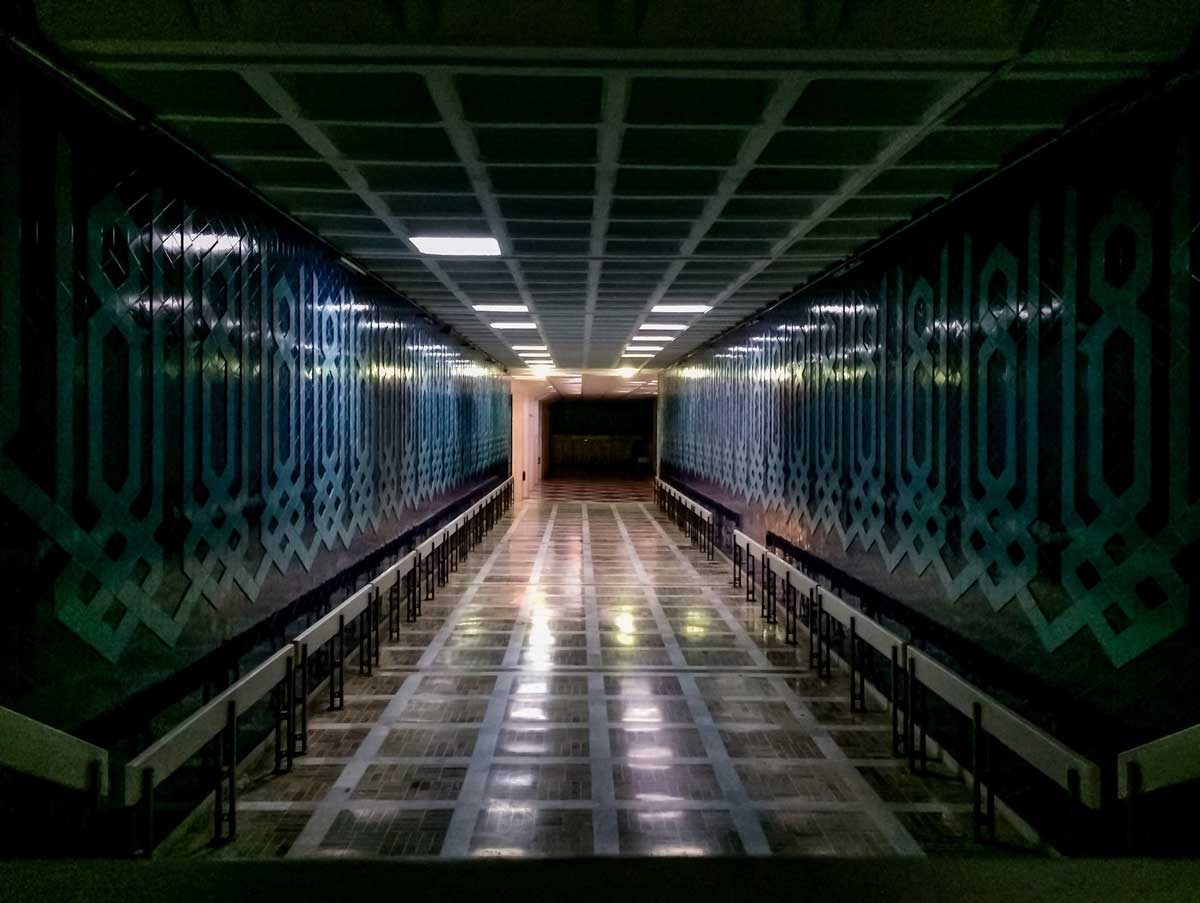 Societal disintegration also known as social disorganization can be described as the society's inability to structure itself and determine the mutual values and norms that should be presiding in a society. Another approach sees is as a complex and interconnected system of communities, formal and informal associations in the socialization process.
There are many reasons that exist in a society giving rise to the societal disintegration, the main and the core cause is the disturbed and interrupted system of social communication and the structure that exist for the mutual assistance. The society that is deprived of functional and far-sighted leadership without new ideas and strategies usually tend to fall in the process of social disintegration. The society practicality and viability tends to falls with the existence of economic problems, dissolving formal and informal institutions, deteriorating interpersonal relationships and weakening of the values and norms. All these thus impact the mental and the physical wellbeing of the society and the people thoroughly involved in it. Thus putting the restrain on the growth, self-realization, self-reflection and acknowledgment.
The reason for this societal disintegration in Pakistani society can be various. These numerous reason might include some internal as well as external causes. For instance Democracy and the rule of law, judicial system and calculated and good governance which was the main building factor of the idea of new country after the partition went into oblivion as soon as the establishment of the country. The nexus that started between the military and the bureaucracy for power accumulation and the multiple Martial laws put constrain on the hope of Pakistanis to build a sustainable nation and it was reflected in the future engagements of the citizen of the state.
Another reason which triggers the societal disintegration was the history of disasters and violence that the citizens go through. For example the history of Pakistan is marked with a lot of resistance and sacrifices by the people and their forefathers. Even after the creation of Pakistan, it had to go through several wars to ensure its survival. The people of Pakistani society also faced this disturbed environment throughout the Great War on terror happening in the immediate neighborhood of Afghanistan. It was impacting Pakistan in several ways for instance military operation to combat terrorism in the region of FATA created an environment of hostility and chaos. Troubled neighborhood and the major inclusion of migrants from time to time and its sociological, economic and psychological impacts is what Pakistan has faced since its establishment .So the environment in which the society exist and the history of disasters also increase the pace of societal disintegration.
Dysfunctional Education system can also contribute to be another major reason that is driving the societal disintegration. As the system lacks to provide the same and the equal opportunities for the children and women to seek the basic education in Pakistan. The lack of uniform educational curriculum and the modes of education is building a stroke between the elites and the lower section of the societies. The disparities on the basis of different religion and social status is escalating the social disintegration in the societies. In terms of opportunities the presence of Nepotism instead of merit is also causing the lack of commitment to one's own country.
Another reason that is contributing in the societal disintegration is the Cultural confusion also known as cultural dissonance reflecting the disharmony and the conflict and the confusion that people face due to the change in their cultural environment. In Pakistan it is seen in the province of Baluchistan, Gilgit Baluchistan and Pashtunistan. There still exist speculation for the ill treatment, less development and lack of opportunities for the Baloch's and Gilgiti. This creates a difference among the people of different cultural and give rise to hostility towards one another thus leads to more and more societal disintegration to a point that they start to consider themselves alien to the society. The lack of tolerance and acceptance for other religions, ethnicities and culture will alienate people from one another and will limit them to certain boundaries thus making it difficult for them to grow sociological and psychological, consequently bounding them to only one sect, ethnicities or area. For societal integration one must be visionary and develop sense of acceptance and tolerance leaving a room to nurture and develop as an integrated society rather than fueling the societal disintegration.
As mention earlier about the migration it is important to study it is detail, the massive in and out migration also serves as a factor that lead Pakistan society to face societal disintegration. Many people in Pakistan still seek migration to the countries aboard for better job opportunities, living standards, better health and education and security level. In Pakistan the Pakistani diaspora that basically reflects the brain drain from the country are exceeding the numbers of more than 10 million, people residing in the countries other than their homeland for such luxuries reflect little to no commitment and responsibility to their culture and country. Similarly the great number of influx of migrants as a result of GWOT also posed a challenge for national integration as they bought with them their culture, identity and problem thus making it difficult for citizens to actually achieve the sense of nationality thus leading to more culture confusion and disharmonization.
Those having power and other patrons in Pakistan who are living in their luxurious lifestyles and comfort zones they have this responsibility to observe and analyze and seek guidance from the other countries that how with the presence of diverse cultures, languages and religions, the process of national integration reached to its logical conclusion. But it is not possible in the absence of visionary leadership and the will to work honesty for the society and its harmonization, in absence of these values one cannot expect a country to remain united and integrated as a nation.
Global Health Security: The need for collective action
Since the concept of nation-state has emerged, states' primary goal is to ensure their survival and maximize their security in terms of wealth and power. But little attention has been paid to non-conventional issues specifically to public health. Health systems have always been neglected by states especially by those poor states that are already facing socio-economic issues.
In an era of globalization, where the world is more intact and interconnected, Global health has become a serious issue and an area of debate in contemporary world politics. If on one hand, globalization offers tremendous possibilities and opportunities then, on the other hand, it has made the transfer of disease quicker than ever. Therefore, keeping both negative and positive outcomes of globalization in mind, a special focus should be given to the health sector as well.
By special focus, I mean global solidarity for worldwide health security should be build where all states, irrespective of their self-interest, work together to combat global health issues including malnutrition, communicable ( such as hepatitis, tuberculosis, HIV, Covid-19), and non-communicable diseases (such as cancer, diabetes). In the past, all these infectious diseases specifically communicable diseases had a disturbing impact on humans and the overall economy of the global world. In the contemporary world, the Covid-19 pandemic that has caused the deaths of 3.74 million people since late 2019, has become an overwhelming threat to Global health. Not only has it affected the physical and mental health of individuals but the socio-economic conditions of states as well.
United Nations under Goal 3 of the Sustainable Development Goal is trying to tackle the problems of global health. World Health Organization is supervising the objectives that are set under this goal and is trying to work with states to readiness for pandemics and other health emergencies. Many other health projects have also been initiated to further the aim of the United Nations for global health. But still, the world needs more awareness programs especially in the third world countries where the situation of Covid-19 is much worst. Lack of awareness in such countries has given rise to many myths related to tackling the Covid-19 virus and its vaccination. People are reluctant to take the vaccine because they believe that either they will become infertile or die within weeks after getting vaccinated. Such people need education and for that, collective action is required. Not only world institutions but states, societies, leaders, the whole of their response are required to limit the spread of diseases.
Global health security should be considered as a shared responsibility of all states because in this interconnected world no one is safe until everyone is safe. This pandemic for which the world was unprepared, as the health sector was not prioritized, has shown us the real picture of the devastation of the global economy, global health, and human suffering. It has taught us how neglecting health systems could change the world upside down. So, to prevent any other future pandemics, we need to draw attention to the disparities that exist in different countries, try to solve them, bring awareness and make global health security a priority through collective action. As Mahatma Gandhi said, "It is health that is real wealth and not pieces of gold and silver."