On the Sociological Concept of Personhood in the West: Revisiting the Two Cultures
"Impoverished is he who can predict economic trends but who does not well understand his own self." ~ Christian Smith
[yt_dropcap type="square" font="" size="14″ color="#000″ background="#fff" ] T [/yt_dropcap] here is great book which appeared way back in 2010. The author is the William R. Kenan, professor of sociology Christian Smith, who also directs the Center for the Study of Religion and Society and the Center for Social Research at Notre Dame University. His particular academic expertise is religion vis a vis modernity. The book's title is What is a Person? Rethinking Humanity, Social Life and the Moral Good from the Person Up.
Here is a particularly meaningful excerpt from Smith's book: "When we look at the models of the human operative in, say, exchange theory, social control theory, rational choice, functionalism, network theory, evolutionary theory, sociobiology, or sociological Marxism, we may recognize certain aspects of our lives in them. Otherwise the theories would feel completely alien and implausible to us. But I suspect that few of us recognize in those theories what we understand to be most important about our own selves as people. Something about them fails to capture our deep subjective experience as persons, crucial dimensions of the richness of our own lived lives, what thinkers in previous ages might have called our 'souls' or 'hearts'… There is nothing new under the sun. And so the case I build contains no particularly novel ideas… I mostly weave together certain perspectives and insights that others have already expressed…
In the wake of the postmodernist critique from the humanities in the face of the rapidly growing power of biotechnology and genetic engineering in the natural sciences, many people today stand uncertain about the meaning or lucidity of the very notion of a coherent self or person, unclear about what a person essentially is or might be whose dignity might be worth preserving, as technological capabilities to reconfigure the human expand."
These two short paragraphs gives us a concise idea or the essence of the book. No doubt some critics, especially those who tend to superficially remain at the surface of the human condition, may well turn them against its author and end up branding him as deficient in originality, a sort of reinventing of the wheel; but that would be quite shortsighted and may hint at a desire to sidestep the issue presented by Smith. In point of fact what Smith is doing is debunking the mistaken idea that science, morality, politics, and philosophy are separate matters, separate compartmentalized universes that don't, and need not intersect — a byproduct of the ill-conceived model demanding the social sciences emulate the natural sciences. As we have seen in other articles contributed on the matter this is commonly known as the problem of the two cultures going back to mid-19th century and even to Vico's post-Renaissance baroque era.
What Smith is actually proposing is a compelling case for cross-disciplinary curiosity as a testament to the power of the synthesizer as a storyteller, weaving together existing ideas to illuminate the subject for a new angle and in richer light. He is proposing a bridge by which to cross the abyss separating the two cultures; a refreshing alternative view from the orthodox "scientific" one peddled by today's logical positivists concerned with the how and the instrumentality of things and blissfully ignorant and unconcerned with the why. His is a holistic approach to reality.
This approach was nothing novel in the Renaissance when the likes of Leonardo and Michelangelo easily perceived the interrelation not only between the arts but also between the sciences and the arts. Smith is proposing nothing short than a remixing of culture as applied to intellectual inquiry and the sciences in the style of the medieval and Renaissance florilegium, not to speak of the Socratic injunction "know thyself" or the Socratic warning that "the unexamined life is not worth living."
The book will immediately appeal to anyone who thinks, or at least suspects, that natural science can offer only limited insight on religion, mind, and emotions. We have far more and different ways of knowing than the logic of the experiment and the determinism of behaviorism. People are much more complex and dynamic than that. As Vico, Kant, Croce and Erick Fromm have shown us moderns and post-moderns, man can be understood but not explained like a machine. Similarly this book challenges the crude reductionism and materialism of logical positivism reducing everything past and present, including religion, to a rational choice and conceiving the mind as nothing but a computer of flesh called brain.
Being human involves more than rational choices and genetic compulsions. In short the book is a scholarly valiant attempt to overcome the wide disjuncture between what much of our research claims and assumes about the world and what we are, as persons, who undertake such research to begin with. It confronts the usually sidestepped question "what are we as human beings?"
None other than Nicholas Wolsterstorff, a renowned professor of philosophy and theology at Yale University, currently the Noah Porter Emeritus professor of Philosophical Theology and Religious Studies there, and a member of Yale's Institute for Advanced Studies in Culture, has praised the book as a sterling example of a social scientist who boldly employs the resources of philosophy to deepen, clarify, and enrich his own field. He further tells us that "it is lucidly organized, philosophically sophisticated, written in clear prose. For me, a philosopher rather than a social scientist, Smith's way of typologizing and critiquing the main options in his field is extraordinarily illuminating. It's a terrific contribution to a topic of fundamental importance.
Indeed, the book (especially in chapter 7) provides an account of the human good that underpins the humanistic endeavor of sociology and it does so relying on Aristotelian Personalism. It is thus able to uncover the moral projects that are smuggled into sociological accounts. The logical positivist loves to claim that his work is value-neutral. Yet even the father of value-neutrality, Weber, clearly recognized in his Objectivity essay that all scientific endeavor presupposes specific value-commitments. The ineluctable fact remains that despite its pretensions at value-neutrality, sociology assumes some conception of the human good, justice, and human dignity.
Such theories have a responsibility to articulate their hidden visions and the hidden aspirations of the good, and put an end to the deep incoherence and self-delusion which this denial by modern man involves. Thus, finding much current thinking on personhood to be confusing or misleading, Smith looks for inspiration in critical realism and personalism and he begins with Aristotle's personalism. Drawing on these ideas, he constructs a theory of personhood that forges a middle path between the extremes of positivist science and relativism.
As Aristostle has well taught us, virtue lies in the middle between extremes and dwells in harmony. Which is to say, the search for the self is hardly a search to be conducted by a neuroscientist's research into the human brain. What unfortunately obtains nowadays is the postulating of the dichotomy of psychology/cognition with sometimes a nobles oblige sort of concession granted to cognition as being buttressed by emotions. But the controlling paradigm remains one of desire and sheer utility heavily influenced by schemas of economic entrepreneurship and opportunity.
What is sadly lacking in all this is a serious meditation on the grand existential questions supplied by philosophy and theology, the answers to which determines our view of ourselves, our expectation of others, and our conception of what makes a good society. This book is an attempt at correcting such an omission in the sense that it confronts the basic paradox of the social sciences — their preoccupation with describing and analyzing human activities, cultures, and social structures but falling short on the core understanding of the human condition — and tackles the four fundamental flaws of social science in defining personhood.
The first disconnect Smith addresses head on is that of social science theories. As we have observed in the initial excerpts from the book, Smith contends that despite their interesting and illuminating principles about social life, they fail to fully represent our actual complex dimensions as human beings.
The second disjoint deals with the gap between the social sciences' depiction of human beings and the moral and political beliefs that many social scientists embrace as individuals, yet few of their theories actually reflect those beliefs. Smith writes that "much theory portrays humans as essentially governed by external social influences, competing socially for material resources, strategically manipulating public presentations of the self, struggling with rivals for power and status, cobbling identities through fluid assemblies of scripted roles, rationalizing actions with post hoc discursive justifications, and otherwise behaving, thinking, and feeling in ways that are commonly predictable by variable attributes and categories according to which their lives can be broken down, measured, and statistically modeled."
Smith's third focal point explores sociologists' preoccupation with conceptualizing social structures at the expense of understanding what actually gave rise to them, or how the nature of individual personhood effects them. He writes that "Much of sociology simply takes social structures for granted and focuses instead on how they shape human outcomes… but a good theory of the origins of social structures needs to be rooted in a larger theory about the nature of human persons."
An finally Smith takes on what's perhaps the greatest gap of all — our modern uncertainties about the human self and person as we grapple with concepts like humanoid robotics, synthetic biology, and other technology-driven facets of mankind's evolution which tend to make us think of the self as nothing else than a machine or a computer. There is little doubt that Smith has dared to address some crucial questions in social theory and philosophy and has done it from a very original perspective. He has introduced into sociology a systematic discussion of ontological issues. It is to be hoped that this book will make sociologists realize that they will not be able to move forward unless they come to grip with Smith's questions and consider alternatives to neo-positivist sociological orthodoxy and political correctness.
Personhood and the question "what is a person" has been a perennial concern of philosophers and theologians from times immemorial. But, Christian Smith argues that it also lies at the center of the social scientist's quest to interpret and explain social life. In this ambitious book, he presents us with a new model for social theory; one that does justice to the best of our humanistic visions of people, life, and society. He demonstrates the importance of personhood to our understanding of social structures. From there he broadens his scope to consider how we can know what is good in personal and social life and what sociology can tell us about human rights and dignity.
If the reader lacks the time to read the whole voluminous book, he owes to himself to at least survey chapters 7 titled "the Good" and chapter 8 titled "Human Dignity." They offer nothing short than an inspiring vision of a social science committed to the pursuit of interpretive understanding and general knowledge in the service of truth and the moral good rather than the service of mere crass profits and economic material prosperity. Plato and Aristotle would heartily approve.
Coronavirus: An Act Of God Or Humans
Corona virus started in Wuhan China and has spread all over the world; almost thousands of people have been killed due to this deadly virus. China though has been able to control the situation and Wuhan is turning back to its hustle bustle. But the spread of this deadly virus has changed the social and economic realities of this modern world. Around 200 countries have been affected due to corona virus , from New York to Islamabad states are locking down cities to curb the spread of this deadly virus , but still humans are clueless what is happening to them .
During this panic situation many conspiracies have been emerging and fake news with mix of facts are on rise. Many around the world are blaming the China and USA; the term Bio-Weapons is being used all around the world. American President Trump has termed virus as Chinese virus several times while addressing media and some Chinese state officials have pointed toward CIA is involve in spreading this virus in Wuhan.
A novel recently was being circulated which mentioned that in 2020 a lungs virus will affect whole world, many think that this virus is manmade and has been deliberately spread for greater objectives , many argue that this is part of USA strategy to stop the rise of china , after the spread of virus Chinese's citizens are being seen as a source of virus . At the moment people around the globe are divided into two very groups, one believe that this is an act of humans, as the south Korean movie released in 2018 also predicted the same virus and same scenario, mere coincidence or a deliberate effort .Though the history of humans and envoy could be the source of new weapons of war, Bio-weapons are also a reality and have been developed.
These viruses are part of nontraditional security threats which every state is facing at the moment, the dynamics of warfare in modern world are changing. A virus originated from Wuhan has locked down the whole world, around 30000 plus have been killed and around 1 million are diagnosed positive. Italy is on the top of the list of most affected nations around the globe , they have lost around 10000 people since virus spread , Iran , Spain , USA also are among the top affected states . Somehow those who have believe in that this virus is an act of humans are way large in number as due to media humans are programmed to think in this way .
Then after that there are also official versions from china that this virus has spread from Wuhan's animal market where 57 old women contracted it from pangolin and she was termed as patient zero by Chinese government. According to Chinese official version this virus is an act of nature and china will make sure to deflect corona virus blame.
Whoever Man or God did , this virus and its impact would change the future of our world , in coming days it impact on global economy and security would be seen in different ways , this virus has many hidden lessons which will uncover themselves in coming days . The one most important observatory fact is that this world is truly heading toward Globalization, all the states are going through same problems due to this virus and a collective effort would help to resolve this issue from New York to Islamabad.
How It Happened by Shazaf Fatima Haider: Book Review
The upcoming and present generations harbor and behold different assumptions, aspirations, worldviews, lifestyles, and ideologies than previous generations. However, they both view life through altered and these altered ideologies are well presented in the novel How It Happened (2012) by Shazaf Fatima Haider. The story is narrated by, youngest of all the family members, a 15-year old Saleha. This story revolves around a Shia ''Bandian'' family progeny of the village of Bhakuraj in the Indian sub-continent who now lives in Karachi, Pakistan. Shazaf many a time speak tongue in cheek for Pakistani society and traditions. It is a noticeable fact that values, traditions, ideologies, and lifestyles keep on changing over time due to the change in worldviews and currently adopted concepts and ideals.
In the novel, the re-adjustment process of a completely new culture stands quite distinguishable through social change, economical force, evolution, and constant general pressure as the cultural transition takes place. As can be seen in the novel that cultural transition has influenced within the same family but the remarkable impact was observed on the post generation of family through any of the above-mentioned factors. In the novel, from time to time we witness minor disagreements and contradictory views among all the family members but constant distress and confusion occur between the two female protagonists of the Bhakuraj family. There is a constant tug of war between both of the women (Dadi and Zeba). When Haroon, the elder son, wants to go to New York for his studies as he is a new graduate of IBA, Dadi opposes the idea of studying abroad. She starts crying she has certain insecurities about him. Firstly, She thinks that he would marry abroad to a non-Muslim girl and their Bhakhurajian tradition of arrange marriage will decay. It was taken as taboo to marry a girl or boy of their liking. They were not given the right to choose their life partner although they claim to be the religious and honored families in society. Secondly, she has also fear deep inside her heart because Qurat who is Dadi's cousin, her son married abroad to a converted Muslim and black girl. As she has no much social exposure, she thinks that everyone who goes abroad returns with a wife. But eventually, she agrees that it can only be possible if he promises that he would marry a girl approved by Dadi and whenever she wants. Zeba, the elder daughter of the family, has a different notion about it. She argues with Dadi and says: "Dadi, you're being unfair! Zebabaji protested. Haroon Bhai should have the freedom to marry someone he likes.
Upon this Dadi retorted "You be quiet! Listen to you! He should marry someone he likes….. Hussain! Look at what your daughter is saying!'' (Ibid 29)
On another occasion, the subject is again the marriage of Haroon. Dadi puts forward a list of qualities that should be possessed by a prospective girl. When Dadi says: ''Arey Bhai, the younger they are, the more malleable!'' Zeba is not of the same view, she again says this thought of her and says: 'Dadi ', Zebabaji inquired, are we talking about women or plasticine?
From the beginning, we encounter this argumentation between the two protagonists for Zeba has a different social background and she has a different literal and economic background. Zeba has been brought up in a different social circle. She has grown in the city of Karachi, a different and liberal environment from the village of Bhakuraj where Dadi had been brought up. There is a big difference in a city and a village. Social factors have a great impact on the mindset of a person. Zeba believes that a person should be entitled right to choose her life partner as she has been inclined to this view socially. She has acquired it from society and the environment that a person has the right to his life, he has the right of expression, and he has the right to live his life the way he likes. She is courageous enough to argue with the matriarch of the family. Though no one is allowed to argue with Dadi, Zeba's grooming does not allow her to remain quiet on the matters they don't think are right. On the contrary, Dadi has been brought up were talking or arguing is considered as an offensive act towards the embedded taboos. Though economically sound but socially isolated, Dadi has been brought up in isolation in such away. They had been taught that they had no right especially girls to express their thoughts when elders discuss any topic or decide a matter of importance because they are taken as unwise. They have been taught that girls from respected families do not speak, they just listen and obey what they are told. Dadi had no schooling and another social circle. What she learned at home was all regarding education. She has been traditionally trained at home. She has been taught that a girl has to raise children and to keep the house no more. The women who do this duty of housekeeping and raising children well are characterized as respectable and successful women. In the novel, Dadi frequently expresses her thoughts proudly that a girl should be seen and not heard, a girl should be able to cook well, a girl should like this and that. Zeba says that women should be treated as human and not any material thing. They are living human beings, they breathe, they are not dumb, they can speak then why they should not be heard and only seen. They can differentiate between right and wrong and from their childhood they have been taught these things at home as well as in society.
The youngsters of the family have their style of living. Zeba, being a student of literature, keeps different views about everything. In the novel, she is depicted as a sharp-minded and disobedient girl of the family. Zeba is treated as the rebel of the family because she has set her principles for leading an ideal life. She is never inclined to follow the embedded customs, principles and traditions set by the Bhakurajian family. She seems to be interested to listen to the folks told by Dadi but she has no convictions to spend her own life as old-fashioned as Dadi`s. She is driven by the social norms of modern-day and by the conflicting differences between both traditions and viewpoints as she progresses in her educational life.
In the novel changing roles of women have been portrayed greatly. Saima(Haroon's wife) represents the ability of women to work in the man's world. Fattiphups is playing the role of a liberal woman, who's is leading a life in accord with her mindset.
Based on given arguments and analysis it is found that as change is permanent in human life, a shift in culture is certain in this mobile society and Shazaf has justified the that with her wit. As Dadi had to agree with new trends, everyone has to accept the fact. Sooner or later culture has to decay and a new culture has to emerge according to social, political and economic changes that take place with the time. This novel proves this fact by presenting three generations in the same family. The shift of culture takes the gap of a generation but at last, it happens, the way old traditions of the Bakhuraj family come to its end by the marriage of Zeba ( a Shia girl) to a Sunni boy. So How It Happened can be taken as comic satire on the Pakistani society.
Five ways to protect health workers during the COVID-19 crisis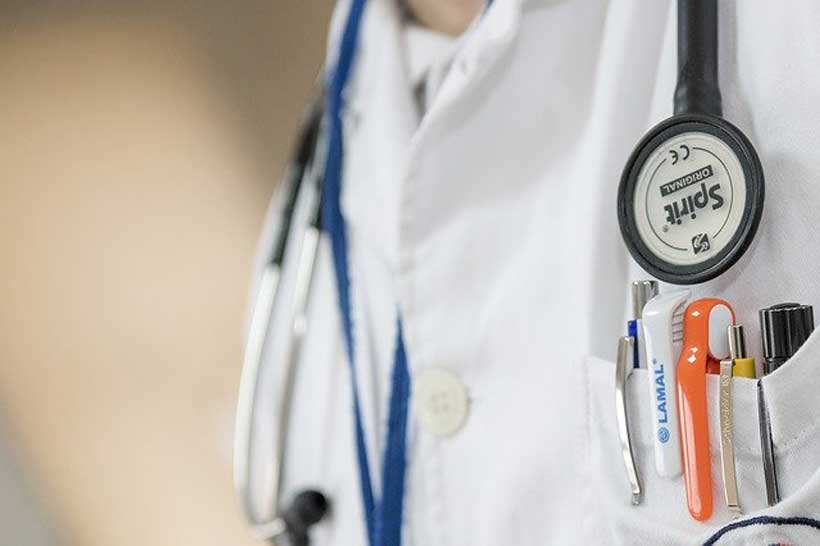 Authors: Christiane Wiskow and Maren Hopfe*
In many cities affected by the COVID-19 outbreak a nightly ritual has been taking place whereby people applaud and bang pots and pans from their windows and their balconies to show gratitude to the many health workers braving the battle against COVID-19.
Health workers around the world are at the frontline of the daily battle to contain the virus and save lives. Pictures of them, exhausted, fighting to save patients have touched the world. The occupational safety and health of health workers is fundamental to enable them doing their jobs during this crisis. Their protection must be a priority.
So what needs to be done?
1. Keep health workers safe
Ensuring the safety and health of health workers and support personnel (e.g. laundry staff, cleaners and workers dealing with medical waste) is of the utmost importance.
Information on the transmission of the disease should be shared with health workers as widely and as quickly as possible, including information on the most recent guidelines, measures to prevent contagion and how they should be implemented. Dialogue between health workers and employers can ensure policies and procedures are being implemented in an appropriate manner.
The availability of Personal Protective Equipment (PPE) is critical, as well as training and education on how to use such equipment correctly. Moreover, testing for COVID-19 infection should be made available for health workers as widely as possible, to support both worker health and patient safety.
2. Protect their mental health
The pandemic confronts health workers with exceptionally demanding situations. In addition to a heavy workload, and at times traumatic situations with difficult decisions and unprecedented mortality rates, health workers must cope with the fear of contracting the disease or spreading it to their family and friends.
Lessons from other outbreaks, such as the Ebola epidemic in West Africa in 2014, showed that health workers may experience discrimination and stigma, due to the public's fear of contracting the disease.
Providing social support within teams, families and friends, along with information and guidance for health workers on how to deal with stress and post-traumatic stress counselling, needs to be an integral part of the response.
3. Monitoring hours of work
In emergency situations, health workers are required to work under irregular and sometimes atypical conditions. In response to the outbreak many health workers are facing heavy additional workloads, long working hours and a lack of rest periods.
With many countries shutting down schools and public life, they also have to organize their private lives and look after dependants.
There should be appropriate working time arrangements to help health workers balance health service requirements with their care responsibilities at home and their own well-being.
4. Protect short-term recruits and volunteers
To fight the pandemic, several countries have reacted by seeking professional assistance from short-term recruits, volunteers, other sectors such as the military, retired health workers or medical and nursing students.
While these measures appear encouraging, because they secure the care needed, they should be carefully implemented to ensure these workers have the same employment protection as other workers.
Governments should consult with social partners to monitor and regulate such ad-hoc recruitments, as appropriate. As well as occupational safety and health, other terms and conditions of employment need to be addressed, such as social protection, remuneration, rest periods and working time arrangements.
5. Recruit and train more health workers
Investments need to be made in all health systems so that they can recruit, deploy and retain sufficient numbers of well-trained, supported and motivated health workers. The COVID-19 pandemic once again underlines the urgent need for a strong health workforce as an integral part of every resilient health system, and this is now recognized as essential foundation for the recovery of our societies and economies, and preparedness for future health emergencies.
*Maren Hopfe (Technical officer, health sector), Sectoral Policies Department