On the Sociological Concept of Personhood in the West: Revisiting the Two Cultures
"Impoverished is he who can predict economic trends but who does not well understand his own self." ~ Christian Smith
[yt_dropcap type="square" font="" size="14″ color="#000″ background="#fff" ] T [/yt_dropcap] here is great book which appeared way back in 2010. The author is the William R. Kenan, professor of sociology Christian Smith, who also directs the Center for the Study of Religion and Society and the Center for Social Research at Notre Dame University. His particular academic expertise is religion vis a vis modernity. The book's title is What is a Person? Rethinking Humanity, Social Life and the Moral Good from the Person Up.
Here is a particularly meaningful excerpt from Smith's book: "When we look at the models of the human operative in, say, exchange theory, social control theory, rational choice, functionalism, network theory, evolutionary theory, sociobiology, or sociological Marxism, we may recognize certain aspects of our lives in them. Otherwise the theories would feel completely alien and implausible to us. But I suspect that few of us recognize in those theories what we understand to be most important about our own selves as people. Something about them fails to capture our deep subjective experience as persons, crucial dimensions of the richness of our own lived lives, what thinkers in previous ages might have called our 'souls' or 'hearts'… There is nothing new under the sun. And so the case I build contains no particularly novel ideas… I mostly weave together certain perspectives and insights that others have already expressed…
In the wake of the postmodernist critique from the humanities in the face of the rapidly growing power of biotechnology and genetic engineering in the natural sciences, many people today stand uncertain about the meaning or lucidity of the very notion of a coherent self or person, unclear about what a person essentially is or might be whose dignity might be worth preserving, as technological capabilities to reconfigure the human expand."
These two short paragraphs gives us a concise idea or the essence of the book. No doubt some critics, especially those who tend to superficially remain at the surface of the human condition, may well turn them against its author and end up branding him as deficient in originality, a sort of reinventing of the wheel; but that would be quite shortsighted and may hint at a desire to sidestep the issue presented by Smith. In point of fact what Smith is doing is debunking the mistaken idea that science, morality, politics, and philosophy are separate matters, separate compartmentalized universes that don't, and need not intersect — a byproduct of the ill-conceived model demanding the social sciences emulate the natural sciences. As we have seen in other articles contributed on the matter this is commonly known as the problem of the two cultures going back to mid-19th century and even to Vico's post-Renaissance baroque era.
What Smith is actually proposing is a compelling case for cross-disciplinary curiosity as a testament to the power of the synthesizer as a storyteller, weaving together existing ideas to illuminate the subject for a new angle and in richer light. He is proposing a bridge by which to cross the abyss separating the two cultures; a refreshing alternative view from the orthodox "scientific" one peddled by today's logical positivists concerned with the how and the instrumentality of things and blissfully ignorant and unconcerned with the why. His is a holistic approach to reality.
This approach was nothing novel in the Renaissance when the likes of Leonardo and Michelangelo easily perceived the interrelation not only between the arts but also between the sciences and the arts. Smith is proposing nothing short than a remixing of culture as applied to intellectual inquiry and the sciences in the style of the medieval and Renaissance florilegium, not to speak of the Socratic injunction "know thyself" or the Socratic warning that "the unexamined life is not worth living."
The book will immediately appeal to anyone who thinks, or at least suspects, that natural science can offer only limited insight on religion, mind, and emotions. We have far more and different ways of knowing than the logic of the experiment and the determinism of behaviorism. People are much more complex and dynamic than that. As Vico, Kant, Croce and Erick Fromm have shown us moderns and post-moderns, man can be understood but not explained like a machine. Similarly this book challenges the crude reductionism and materialism of logical positivism reducing everything past and present, including religion, to a rational choice and conceiving the mind as nothing but a computer of flesh called brain.
Being human involves more than rational choices and genetic compulsions. In short the book is a scholarly valiant attempt to overcome the wide disjuncture between what much of our research claims and assumes about the world and what we are, as persons, who undertake such research to begin with. It confronts the usually sidestepped question "what are we as human beings?"
None other than Nicholas Wolsterstorff, a renowned professor of philosophy and theology at Yale University, currently the Noah Porter Emeritus professor of Philosophical Theology and Religious Studies there, and a member of Yale's Institute for Advanced Studies in Culture, has praised the book as a sterling example of a social scientist who boldly employs the resources of philosophy to deepen, clarify, and enrich his own field. He further tells us that "it is lucidly organized, philosophically sophisticated, written in clear prose. For me, a philosopher rather than a social scientist, Smith's way of typologizing and critiquing the main options in his field is extraordinarily illuminating. It's a terrific contribution to a topic of fundamental importance.
Indeed, the book (especially in chapter 7) provides an account of the human good that underpins the humanistic endeavor of sociology and it does so relying on Aristotelian Personalism. It is thus able to uncover the moral projects that are smuggled into sociological accounts. The logical positivist loves to claim that his work is value-neutral. Yet even the father of value-neutrality, Weber, clearly recognized in his Objectivity essay that all scientific endeavor presupposes specific value-commitments. The ineluctable fact remains that despite its pretensions at value-neutrality, sociology assumes some conception of the human good, justice, and human dignity.
Such theories have a responsibility to articulate their hidden visions and the hidden aspirations of the good, and put an end to the deep incoherence and self-delusion which this denial by modern man involves. Thus, finding much current thinking on personhood to be confusing or misleading, Smith looks for inspiration in critical realism and personalism and he begins with Aristotle's personalism. Drawing on these ideas, he constructs a theory of personhood that forges a middle path between the extremes of positivist science and relativism.
As Aristostle has well taught us, virtue lies in the middle between extremes and dwells in harmony. Which is to say, the search for the self is hardly a search to be conducted by a neuroscientist's research into the human brain. What unfortunately obtains nowadays is the postulating of the dichotomy of psychology/cognition with sometimes a nobles oblige sort of concession granted to cognition as being buttressed by emotions. But the controlling paradigm remains one of desire and sheer utility heavily influenced by schemas of economic entrepreneurship and opportunity.
What is sadly lacking in all this is a serious meditation on the grand existential questions supplied by philosophy and theology, the answers to which determines our view of ourselves, our expectation of others, and our conception of what makes a good society. This book is an attempt at correcting such an omission in the sense that it confronts the basic paradox of the social sciences — their preoccupation with describing and analyzing human activities, cultures, and social structures but falling short on the core understanding of the human condition — and tackles the four fundamental flaws of social science in defining personhood.
The first disconnect Smith addresses head on is that of social science theories. As we have observed in the initial excerpts from the book, Smith contends that despite their interesting and illuminating principles about social life, they fail to fully represent our actual complex dimensions as human beings.
The second disjoint deals with the gap between the social sciences' depiction of human beings and the moral and political beliefs that many social scientists embrace as individuals, yet few of their theories actually reflect those beliefs. Smith writes that "much theory portrays humans as essentially governed by external social influences, competing socially for material resources, strategically manipulating public presentations of the self, struggling with rivals for power and status, cobbling identities through fluid assemblies of scripted roles, rationalizing actions with post hoc discursive justifications, and otherwise behaving, thinking, and feeling in ways that are commonly predictable by variable attributes and categories according to which their lives can be broken down, measured, and statistically modeled."
Smith's third focal point explores sociologists' preoccupation with conceptualizing social structures at the expense of understanding what actually gave rise to them, or how the nature of individual personhood effects them. He writes that "Much of sociology simply takes social structures for granted and focuses instead on how they shape human outcomes… but a good theory of the origins of social structures needs to be rooted in a larger theory about the nature of human persons."
An finally Smith takes on what's perhaps the greatest gap of all — our modern uncertainties about the human self and person as we grapple with concepts like humanoid robotics, synthetic biology, and other technology-driven facets of mankind's evolution which tend to make us think of the self as nothing else than a machine or a computer. There is little doubt that Smith has dared to address some crucial questions in social theory and philosophy and has done it from a very original perspective. He has introduced into sociology a systematic discussion of ontological issues. It is to be hoped that this book will make sociologists realize that they will not be able to move forward unless they come to grip with Smith's questions and consider alternatives to neo-positivist sociological orthodoxy and political correctness.
Personhood and the question "what is a person" has been a perennial concern of philosophers and theologians from times immemorial. But, Christian Smith argues that it also lies at the center of the social scientist's quest to interpret and explain social life. In this ambitious book, he presents us with a new model for social theory; one that does justice to the best of our humanistic visions of people, life, and society. He demonstrates the importance of personhood to our understanding of social structures. From there he broadens his scope to consider how we can know what is good in personal and social life and what sociology can tell us about human rights and dignity.
If the reader lacks the time to read the whole voluminous book, he owes to himself to at least survey chapters 7 titled "the Good" and chapter 8 titled "Human Dignity." They offer nothing short than an inspiring vision of a social science committed to the pursuit of interpretive understanding and general knowledge in the service of truth and the moral good rather than the service of mere crass profits and economic material prosperity. Plato and Aristotle would heartily approve.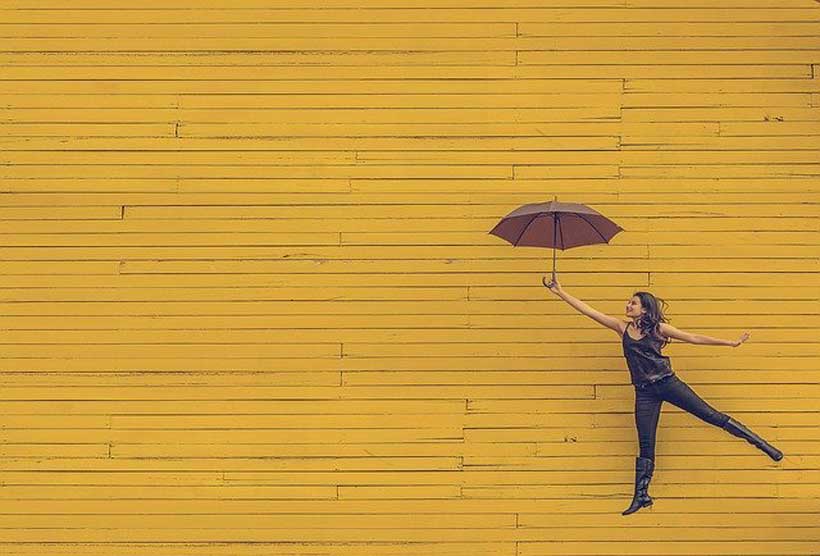 Happiness is a beautiful combination of joy and pleasure, that gives the way to peace. Happiness is a subjective feeling but today's world gives it an objective meaning. We have associated our happiness with wealth, bank balance, property, gold, and other materialistic things. But the basic formula of happiness lies in the forgotten pleasures. The pleasures once cherished by our elders are still the true sources of happiness, but unfortunately, we forget these ones.
Health, food, sleep, children, books, smiles, music, prayers, Quran, charity, timely help,
forgiveness, honesty, appreciation, support, outdoor games, socializing,…….all these components have lost their effects in our lives. We have forgotten to enjoy the pleasure of our good health because we do not care about that. Whereas, to have a healthy body, a healthy physique gives the ultimate pleasure of being fit in life and free from diseases.
Everyone is hurrying and running away. We are unable to give proper time to sleep, to children, to elders, and most importantly to ourselves. Elders do not realize that their children need them. They consider it enough, to give all the material things to their kids. But they are mistaken. Children want their real-time. They have so many problems to share with their parents. It is their first and foremost right to have quality time with their elders. On the other side of the picture, kids are themselves now so busy in useless activities, that they almost do not bother to spend time with family. They have made their own corners, which is making them a more introvert and un-socialized.
It is said that "A smile is not just a way to exhibit your happiness and well-being, it is also a way to make people good about themselves. "But we are misers and cowards to share our smile with others so that it may not spread like a wave of pleasure. We have become selfish almost at everything.
Similarly, forgiveness enables you to decide about your relationship with others based on happiness. In this state, you are tolerating others and in a long way, you feel closer to other persons.
But we the so-called "good human beings" like to take revenge, We like people hurting back in a more hard way. We do not forgive. We are egoistic. We like seeing others in pain. We enjoy to see them in a more miserable condition and in more hardships. We do not like to forgive others easily. We do not like to help others. We are harsh. We cannot see others' happiness.
Life is wonderful and worth living, but we have made it very unhappy by creating ethnic, provincial, national and international conflicts. We live in a continuous race state of the race, running for our desires and positions. I do not condom this living style as I understand for such people, happiness is all about getting things. But to neglect many other things that are the true sources of bringing happiness in life is not a good idea. Do find some positive ways to find happiness in life. Happiness that would last forever. The happiness that is collective, constructive and subjective.
New lives, new freedoms: How labour migration empowers Nepali women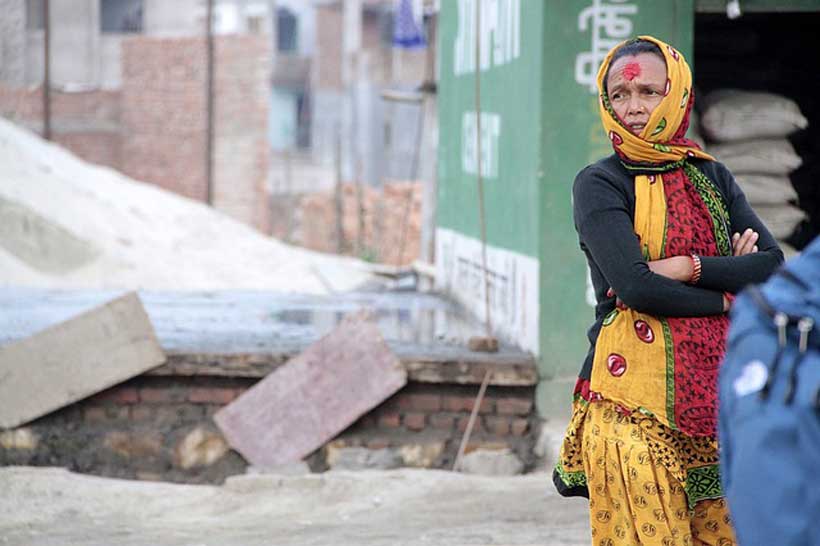 When I first met Ram Kumari Chaudhary, she was an extremely shy, but solemn, 19-year-old. She told me she wanted to go to work in Jordan to support her parents, adding that there were few opportunities to find a decent job in Nepal. Soon afterwards, in 2017, I learned that she had found a job in Jordan's booming garment industry, earning, on average, around US$350 a month. Every three or four months she faithfully sent back about three-quarters of her salary to her parents in Nepal.
After about 18 months, her father's poor health forced her to resign and return home. She brought with her a refund of her social security contributions worth about US$500, as well as some other savings. Her employer in Jordan also gave her a free airfare home as a welfare gesture. When we met again she had metamorphosed into a confident young lady, emboldened by her worldly experience and proud of her achievements. "I was able to make a support building a small home for my parents in the village," she told me. "I have been supporting my father's treatment. I brought back a flat screen TV when I came back. I have a modest saving if I want to do something. And, I have already been offered a job in a factory here. Given my international experience, the salary package is also good. Had I stayed in Nepal, I would not have earned that much."
Chaudhary's household is one of the 57 per cent in Nepal receiving remittances from migrant workers. So important are these financial flows to the Nepali economy that they are equivalent to 26 per cent of the country's GDP. And, they are growing. In the financial year 2018/19 alone the country received migrants' remittances of NPR 879.26 billion (US$ 7.76 billion), up from NPR 231.72 billion (US$ 2.05 billion) in the fiscal year 2009/10[1].
25-year-old Maya Chepang Praja, from Chitwan, south-west of the Nepali capital, Kathmandu, opted to work abroad to support the upbringing of her son, then aged three, after her husband abandoned them. Despite very little education, in Jordan she earned an average of USD275 per month – more than double the USD130 she was paid working at a factory in Nepal – and she was able to save most of this to send back to Nepal for her son.
Unfortunately, she was forced to return to Nepal after less than nine months of working in Jordan when her son, who was being cared for by his grandmother, had his leg crushed in an accident. "If the accident didn't occur and if I had stayed back [in Jordan], I would have earned enough to give my son a good life, a good education. However, whatever I earned in the nine months helped me at least get his leg back. I will always be grateful for that," she told me. She is now looking for another job abroad.
The importance of migration and remittances will continue to grow in Nepal, because approximately 500,000 individuals are entering the labour market annually but only one in 10 are finding jobs. In these circumstances, it seems close to impossible to lead a quality life, with access to health, education and decent housing, without going for foreign employment. Furthermore, as these young women's stories show, opportunities to work overseas in decent jobs have also made an important contribution to the empowerment of Nepali women in a broader sense of the term. This is seldom taken into consideration in larger studies on the socio-political impact of remittances and foreign employment.
The drive for quality education worldwide, faces 'mammoth challenges'
Aligning inclusive, quality education with the Sustainable Development Goals (SDGs) was centre-stage on Friday, as the President of the UN General Assembly held a high-level interactive meeting for the International Day of Education.
"The education sector is wrestling with mammoth challenges worldwide", said Tijjani Muhammad-Bande, in his message for the day.
Listing them, he said there was a "precipitate decline" in the quality and standards of education; a widening knowledge gap between students in technically advanced societies and those in developing countries; a crisis of learning in conflict zones; growing school bullying, and "the declining esteem of the teaching profession" overall.
Mr. Muhammad-Bande maintained that today's education must "bridge the yawning gap" between the modern employment needs for specialized skills, and actual learning opportunities.
"School curricula have yet to anticipate and respond to workplace needs for hands-on, vocational, ICT applications, and sundry technical skills, while still advancing the traditional scholastic pursuits", he stated.
Moreover, he highlighted, "the significance of the deficits in education outcome becomes obvious when viewed alongside the spiralling population crisis".
Education in a crisis
The fate of school children trapped in conflict zones deserves even more urgent attention.
According to UNICEF, in 2017, 500 attacks were staged on schools in 20 countries worldwide. In 15 of those 20, troops and rebel forces turned classrooms into military posts.
Thousands of children were recruited to fight, sometimes made to serve as suicide bombers, or forced to endure direct attacks.
"The learning environment may also be rendered unsafe by gun-toting, machete-wielding, gangs and unruly youths, and by sexual predators on school premises", Mr. Muhammad-Bande said.
And natural disasters pose additional threats to the learning environment.
Cyclones, hurricanes and storms are among the climatic conditions that periodically wreak havoc on school buildings and facilities, making learning difficult, if not impossible.
"The choices that education stakeholders make have direct impact on various social groups, particularly, disadvantaged groups like rural communities, the urban poor, persons with disabilities, and women", upheld the PGA, noting that nearly two-thirds of the world's illiterate adults are female, mostly in under-developed countries.
Choice also becomes critical in the struggle to elevate the status of the teaching profession, recruit competent and motivated teachers, and expose teachers to innovative techniques.
But there are bright spots he said: "Forward-looking education policies have contributed to the attainment of SDG targets in some countries", asserted Mr. Muhammad-Bande.
And participants at this year's International Day of Education are given the opportunity "to share international good practices in inclusive quality education".
Partnerships are key
Education enhances the "analytical, inventive and critical thinking capacities of human beings", the Assembly President said, adding that in the process, it accelerates each nation's technological attainments and economic growth.
"When a society remains perpetually under-developed, it must among other things re-evaluate its education system", said Mr. Muhammad-Bande. "If the system is dysfunctional or does not facilitate the acquisition of pertinent knowledge and skills, the economy will, at best, stagnate, and at worst, collapse".
Bearing in mind the "tremendous amount of work" that lies ahead, he shared his belief that partnerships can play an important role in implementing and attaining the SDGs, which is why his office "has placed strong emphasis on engendering partnerships across key priority areas", including education.
In conclusion, Mr. Muhammad-Bande urged Member States and other key partners to examine the feasibility and value-added support in establishing a network of key existing education networks to exchange information and ideas, "including sources of support, relating to all aspects of education".
Power of education
"Education has the power to shape the world", Deputy Secretary-General Amina Mohammed spelled out at the podium.
"Education protects men and women from exploitation in the labour market" and "empowers women and gives them opportunities to make choices", she said.
Moreover, it can help change behaviour and perceptions, thereby fighting climate change and unsustainable practices. A quality experience in the classroom helps promote mutual respect and understanding between people; combat misperceptions, prejudice and hate speech; and prevent violent extremism.
"Without education, we cannot achieve any of the SDGs", Ms. Mohammed flagged.
And yet, with 2030 looming on the horizon, the world is lagging behind, prompting the Secretary-General to issue a global call for a Decade of Action, to accelerate the implementation of the SDGs.
"The situation in education is alarming…because of the crisis in the number of children, young people and adults who are not in education", as well as because many who are, are not learning.
And refugees and migrants face additional challenges.
According to the UN Office of the High Commissioner for Refugees (UNHCR), the proportion of refugees enrolled in secondary education is 24 per cent, only three per cent of whom have access to higher education.
"We have the power to shape education, but only if we work together and really bring the partnerships that are necessary to provide quality education", she concluded. "We have a duty to step up our efforts, so that quality education for all is no longer a goal for tomorrow, but a reality".
Invest in education
Action for "the four Ps on which our future depends", namely people, prosperity, the planet and peace, is imperative, according to the head of the UN Educational, Scientific and CulturalOrganization, UNESCO in her Friday message.
Although education is "a valuable resource for humanity", Director-General Audrey Azoulay pointed out that it is "all too scarce for millions of people around the world".
A global learning crisis, confirmed by the UNESCO Institute for Statistics, is a major cause for concern as it is also a crisis for prosperity, for the planet, for peace and for people", she said, urging everyone to take action for education "because education is the best investment for the future".
UNESCO has been charged with coordinating the international community's efforts to achieve SDG 4, quality education for all.
"First and foremost", the UNESCO chief said, "our Organization takes action for people, by making education an instrument of inclusion and, therefore, of empowerment".
Changing lives, transforming communities
For her part, Mona Juul, President of the UN Economic and Social Council, ECOSOC, maintained that education is "the most powerful means to escape poverty".
"It changes lives, transforms communities and paves the way towards productive, sustainable and resilient societies in which children – girls and boys – can reach their full potential", she expanded, urging everyone to strengthen their efforts to manifest a world in which every child receives a quality education that allows growth, prosperity, empowerment and so they can "make meaningful contributions to communities big and small, everywhere".