Surge of Russian influence in Middle East at US expense
[yt_dropcap type="square" font="" size="14″ color="#000″ background="#fff" ] A [/yt_dropcap] merican efforts to support the opposition by arming them directly and through Arab nations have brought Russian forces there and now Russia is firmly footed in Syria, influencing Arab nations and Israel. With which it coordinates certain terror operations.
Syria is unofficially divided and destabilized, thousands of Muslims have been murdered by all "stake holders" in Syria, both Muslim and non-Muslim as well as anti-Muslim forces – objective of global anti-Islamism and Islamophobia.
Fall of Aleppo
Shift in Russian policy for West Asia by joining the fighting foreign forces led by USA, destabilizing Sunni Syria misruled by a Shiite president, has worked miracles for president Putin as Russia is seen as a formidable force in the world to take on US militarism..
Syrian Aleppo has finally fallen to Russian forces favoring President Assad.
As Aleppo rebels are defeated in an asymmetric fight, and UN and Western leaders prove unable to protect civilians from what they expect to be retribution by the regime, comparisons abound to the Russian pounding of the Chechen capital, Grozny, in the 1990s, and the Serbs' slaughter of 8,000 Muslim men in Srebrenica, Bosnia, in 1995.
Russian intervention in Syrian war has now almost ensured, thanks to president Putin's firm commitment to dictatorial dynastic misrule of Syrian leader Bashar al-Assad that he can just enjoy his remaining life without even holding any referendum, let alone elections, to continue his misrule and claim legitimacy for presidency for the rest of his life.
Apparently, for the Arab nations and Iran, fear of America would soon be the fact of the past as the ongoing Russian war maneuverings in Syria targeting Muslims in the Arab nation may have impressed the rulers in the region as well as Israel and, more importantly, Russian effort is helping Assad stay in power against the will of the world's super power USA. Having complicated the conflictual situation in Syria, Americans do not seem to have clues to end the war and possibly looking to the Kremlin to find some solution, even if not a long term one.
Ending wars of course is not the US idea.
Syrian leader Assad's key allies Russia and Iran could claim that the victory over rebels in Syria's second city Aleppo advances their standing in the region in the globally.
The bombardment of rebel-held east Aleppo by Russian forces, the Syrian army, and Iran-led militias has been unprecedented in its intensity, even by the standards of Syria's brutal six-year civil war. The blitz has also been effective at removing rebels – some of them backed by the USA, others Islamic jihadists ¬– from their most significant urban stronghold in Syria.
Russia dramatically stepped up its intervention in September last year, its first projection of hard power beyond former Soviet borders in decades, reportedly at Iran's request. Soon after, Obama said "it just won't work," and predicted that Moscow would get stuck in a "quagmire."
President Putin, however, has pointed to Western failures in Syria, and last week told the NTV channel that "the world balance is gradually being restored. The attempts to create a unipolar world failed."
So Russia seems to have outsmarted its arch rival USA in Syrian war but with no quick end to the conflict, they are likely to push for a political solution if they sincerely seek peace in West Asia.
With Russia maintaining upper handling war operations in Syria, Arab nations could now rely on Russian terror goods instead of depending on costly US weaponry.
Iran's challenges
For Iran, that means expanding the influence of its "axis of resistance" against the USA, Israel, and their allies. For Russia, it marks a critical step toward restoring past influence, even as American power projection and willingness to engage in the Middle East declines. "This is what really matters to Iran and Russia, that the political, geo-strategic project of the anti-Assad and anti-Iranian position has failed, and it has been buried in the Aleppo rubble," says a Middle East expert at the London School of Economics who has studied the history of ISIS. "Syria really could be a signpost for the emergence of a new international system."
Iran has supported Assad from the start with advisers – losing numerous high-ranking officers along the way – and mobilized the Lebanese Shiite Hezbollah. It has also marshaled thousands of Shiite militiamen from Iraq, Afghanistan, and even Pakistan to fight in Syria.
Few predict that the departure of rebel forces from Aleppo means the end of the Syrian war, which will continue as a guerrilla fight on many other fronts. And analysts say there are limiting factors to the current ascending influence of Iran and Russia. The brief cease-fire that fell apart did so amid wrangling between Russia and Iran about how and whether rebel fighters – all of them considered "terrorists" by pro-Assad forces – and tens of thousands of trapped civilians could be evacuated from the remaining sliver of ground they control.
The Assad "victory" in Aleppo has also been dented by Islamic State (IS) fighters' recent recapture of Palmyra, the ancient city held and damaged by IS earlier in the war that was reclaimed by Assad forces with great fanfare last spring. "There was big hope that this victory in Aleppo would shatter the morale of the Syrian opposition, and it would begin to crack, and there would be serious defections," says a defense columnist for Novaya Gazeta in Moscow.
Iran faces its own challenges, not least because of uncertainty about how a new government under President Donald Trump may improve ties with Russia at Iran's expense. So it, too, is inclined to seek a political solution. The perception in Tehran is there is no military ending in Syria.
In other words, since Assad has won the nasty battle and would stay forever, it is a good time to go for a negotiated solution, because from a position of strength it is easier to convince Assad to give concessions, rather than a position of weakness. Some conservative factions in Iran revel in the Aleppo victory of "resistance," that view "is not going to be shared universally. Iranian forces are also overstretched. We know there is no light at the end of the tunnel. "Any tactical closeness of Russia and the US may hurt Iran, and so their preference would be to quickly turn that victory into a negotiated solution.
That is to say if USA, Russia and Syria think seriously about ending war and rebuild the economy of Syria and strengthen Mideastern politics and economy.
Unfinished task?
However, even after seizing all of Aleppo, Assad still controls only one-third of the country. Russia and Iran therefore see the war in Syria as continuing, and are likely to press for a political solution to the conflict.
President Assad is celebrating his most significant battlefield victory so far, even though Iran-Russia squabbling interrupted what was supposed to be a final cease-fire, and images showed block after block of pulverized neighborhoods – punctuated by terrified citizens' please on social media "save Aleppo."
Assad told Russian television that liberating Aleppo doesn't end with liberating the city itself, it needs to be secured on the outside. The next target, he said, "depends on which city contains the largest number of terrorists." But the strategic reverberations of Aleppo's fall reach far beyond Syria's second city and signify a retooling of power dynamics in the Middle East.
It is here that Russia and Iran invested military power and orchestrated an outcome they desired, preserving the Assad regime and preventing a takeover by USA or ISIS and even greater chaos. At the same time, they defeated the half-hearted effort pursued by anti-Islamic USA and its allies Turkey, Saudi Arabia, and Qatar to remove Assad by backing rebel groups.
There was a triumphant tone in Iran, as well. "Resistance paid off; the horns of America and House of Saud broken," ran one headline in the hard-line Kayhan newspaper. "The liberation of Aleppo is the defeat of all political, military and arrogant powers in one spot of the Muslim world, where the flag of resistance has been hoisted," declared Brig. Gen. Hossein Salami, the deputy commander of Iran's Revolutionary Guard.
The human cost continues to grow, with the fight for Aleppo and its years of regime barrel bombing in the city contributing heavily to the war's death toll of some 470,000. Among reports of atrocities on both sides, the UN said that 82 civilians had been killed by pro-Assad troops as well. Heavy shelling of the city resumed with the collapse of a Russia-announced deal for the departure of rebel fighters. n"For Aleppo they gathered everything they could. Hezbollah brought in two fresh brigades.… The Russians organized a Grozny-type very heavy barrage that worked. But at the same time, the Syrian second-rate infantry was overrun in Palmyra, caches of weapons were seized, intervened in the morale-crushing effect of Aleppo.
Yet as Russia stepped up its intervention in Syria, the quagmire scenario grows, along with the risks. Russia waited a bit to launch the final hit on Aleppo. An official from the Kremlin had explained in May that it will be a bloodbath in Aleppo and Russia had to make a serious political decision. As the extent of that bloodbath sinks into the Sunni Muslim world, there can also be repercussions over murdering Sunnis in Syria. There is none indeed to shed tears over the genocides of Muslims anywhere in the world, including Syria or Turkey or Saudi Arabia. Millions have been slaughtered by fascist forces led by USA and EU and supported by Israel and its state terror ally India.
Another limit may be the cost for Russia, which one general recently said has shipped 700,000 tons of terror goods like military equipment and weaponry to Syria via the Bosporus waterway in Turkey. The problem is how long Russia can maintain such a policy, when it runs out of resources with Western sanctions remain in place and notwithstanding Russian efforts to end or at least ease they refuse to end the economic punishment of the Kremlin. And that is a serious burden on the Russian navy and the Russian budget. There is also the problem of Russian morale here just of American prestige.
Russia's experience in other conflicts, therefore, is behind its push for a political settlement.
The Syrian army is thinly spread and dispersed in many areas. Assad can never impose his centralized control on all of Syria anymore. In fact, what we see today as a significant military gain for Assad, could, experts say, easily mutate in a year or so into Afghanistan of the 1990s. And Russia knows this.
Without a political settlement, Syria will remain a battlefield for many years to come.
What is Russia's goal in Syria?
Hard pressed by its economic sanctions, Russia with its intervention in Syria has clearly challenged the imperialist unilateralism, any way and under President Trump no more such military misadventures could be expected. President Obama made a decision not to involve, not to entangle, not to invest major political and military capital in the Middle East. "It's not the lack of capability; it's the lack of will". The frequent WH statements about ending US wars in Iraq and Afghanistan, and no desire to start new ones is encouraging. In contrast, Russian President Vladimir Putin has made a strategic investment, and so far the returns are excellent.
A year ago the Kremlin appeared to be stepping up its role in the Syrian crisis, possibly laying the groundwork for a new strategy against ISIS in the region. In order to achieve meaningful results on the ground, Russia would need to send thousands of well-trained troops to Syria as well as a significant amount of military equipment. Presently there are well less than one thousand of Russian personnel operating in the country, and judging by recent images of Russian landing ships crossing the Bosphorus, trucks and armored personnel carriers. The news of Russian troops appearing across Syria has appeared in numerous media outlets around the world in recent days.
The financial burden of engaging in fighting in order to help Assad's army regain ground without any guarantee would be extremely heavy on the Russian budget. Some suggested that just as in previous years, Russian specialists are merely training Syrian President Assad's army to use Russian equipment that Moscow keeps sending to Syria, while others went as far as to suggest that newly-arrived Russians are fighting on the front lines alongside the Syrian army.
Only a few months ago, reports suggested that Russia could have been changing its Syria strategy and might abandon Assad. Russia even withdrew its diplomatic staff from Damascus and stopped honoring its agreement with Syria to maintain Russian-made fighter jets. But now there is no denial that in recent months Russia has slightly intensified arms deliveries to the Assad government. In fact, the latest data shows that in the first 8 months of 2015 Russian southbound landing crafts passed the Bosphorus 39 times, compared to 36 times in the same period of 2014.
After Ukraine, Moscow can't afford another major deployment of troops, both financially and politically especially with western sanctions in place. Moscow knows the price of such a policy all too well. The US reaction to initial reports of Russia boosting its presence in Syria was quite harsh. White House spokesman Josh Earnest suggested that Russia's involvement would lead to an escalation in the conflict and even to direct confrontation with the coalition taking on the Islamic State of Iraq and the Greater Syria (ISIS). Direct involvement in this crisis is also risky due to Western sanctions that theoretically could be toughened over Syria.
Russia and Syria reactivated the 1980 "friendship" treaty that sees Moscow taking over the Latakia air base. Russia has reportedly delivered its newest BTR-82A armored personnel carriers (APCs), Ural trucks and shipments of firearms to the Syrian government. It has also allegedly started assembling prefabricated buildings for 1,000 military specialists in Latakia to establish a broad anti-ISIS coalition. Russia has been continuously delivering cargo to Syria, both humanitarian and military. As well, Russia could be setting up a mobile air traffic control unit.
Are Russian forces really fighting for Assad? Vladimir Putin's intentions with regards to Syria are both domestic and foreign, particularly . Despite reports claiming that Russian troops were seen taking part in action in Syria, engaging in direct fighting is off the table for the Kremlin, at least for now. Probably the most important reason why Russia would think twice before sending its troops into battle in Syria is that it would certainly be used for PR purposes in Russia's North Caucasus by ISIS to recruit new Russian-speaking fighters. But it would be even more detrimental to the Kremlin if ISIS captured a Russian soldier in Syria whose brutal execution would set large groups of Russians against the Kremlin's irresponsible strategy.
The Russian Foreign Ministry confirmed that Moscow continues to provide military equipment per previously signed contracts; in addition, Moscow continues to send Russian military specialists to train the Syrian army to use this equipment. Some reports suggest that most equipment that Russia delivers to Syria these days is intended for the military base in Latakia.
Observations
By increasing its military presence in Syria, Russia may also be raising the ante in the ongoing negotiating process with the Assad government. So much so, now Western governments would have to deal with Russia instead of Assad regarding Syrian future or military deals. .
The big question now is whether the USA under Trump will continue to push Europe to hold Russia accountable — something that is currently in doubt, given President-elect Donald Trump's open admiration for Russian President Vladimir Putin and his selection of Russia-friendly Exxon Mobil boss Rex Tillerson for very important post of secretary of state. President-elect Donald Trump's Russian sympathies have raised the possibility of a shift in US foreign policy vis-a-vis Moscow.
The devastation in Aleppo and the rollover of sanctions against Russia was part of the EU summit agenda on December 15. While the summit ultimately sent a strong message to Moscow about the EU's willingness to extend sanctions and support Ukraine, in reality EU foreign policy towards Russia is predicated on what happens next in terms of US foreign policy and the ongoing political maneuverings in Syria. European Union leaders recently decided in Brussels to extend sanctions against Russia until July –sanctions that were imposed after the annexation of Crimea in the spring of 2014
The moot question is will the anti-Islamic nations , condign Arab countries, leave Syria even without going for the rebuild costly operations from Syrian resources by dividing the construction-destruction works among all of them, and China and Israel- the anti-Islamic nations waiting for orders?
Clearly Russia has firmly stay put in West Asia including Mideast and the Sunni Gulf states are already singing military deals with Moscow, pushing the US super power, the traditional shareholder in the region, to sideways.
Russia's expanded role in Syria is yielding some benefits. Moscow is being courted by Persian Gulf countries like Saudi Arabia, and is rebuilding ties with Turkey and Egypt – all of them traditional US allies. Palestinian leaders have also requested Putin's help in convincing arrogant Israeli PM B. Netanyahu to resume peace talks – a role long played by Washington. Israel just wants bogus talks and it abruptly cancels by putting conditions, difficult for the Palestinians to accept. .
Iran regime's Parliamentary elections and challenges facing it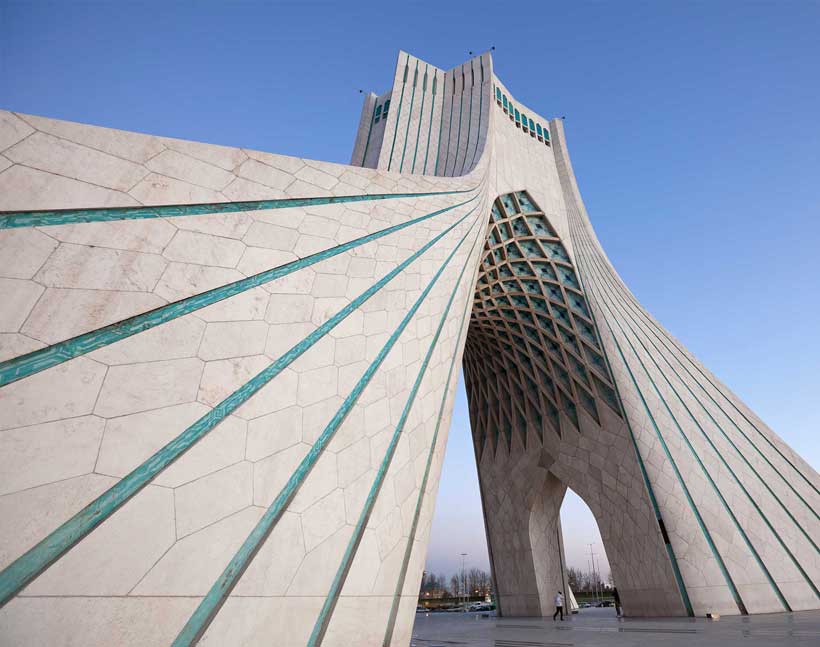 Forty-one years have passed since the establishment of the Islamic Republic of Iran, and now the regime is entrenched in crises and facing a deadlock.
On the one hand, it faces crippling economic crises and severe budget deficits, and on the other hand, injustice and lack of freedom have turned the Iranian society into a powder keg that can explode at any moment.
According to information published by the main Iranian opposition movement, the National Council of Resistance of Iran (NCRI), in the nationwide Iran protests last November more than 1500 protesters were shot dead, while protests spread to more than 190 Iranian cities. The fact that these protests are continuing in 2020indicates that the Iranian regime's crises are intensifying.
In the international arena, the regime is also in a very weak position. Its warmongering policies and nuclear and ballistic missile program are under the magnifying glass and pressure of the international community. U.S. sanctions have added to the regime's crises and put it in a deadlock.
Solutions for the regime
The regime is in dire need of money to quell protests related to its failing economy. To get this money, it needs the U.S. to lift sanctions. The U.S. administration's Maximum Pressure campaign left the regime with a dilemma of choosing between two courses of action:
It can either accept U.S. Secretary of State Mike Pompeo's 12-point plan and conditions for normalization of relations, which would mean abandoning its nuclear and ballistic missile program and military interventions in other countries.
Or it can choose the path of contraction and confrontation. Which would require the regime to unify itself to be able to stand against the upcoming crises.
Review of the regime's solutions
If the regime accepts all of a part of Pompeo's 12-point plan, it would mean that the regime would end up negotiating at its weakest point. The "Death to America" chant will ring hollow. After 41 years of the Islamic Republic's establishment, sitting at the negotiation table with representatives of the "Great Satan", which killed the regime's second most-important figure, General Qassem Soleimani, in January, will cause its forces to collapse from within.
It seems that the regime has chosen the path of contraction. This decision is aimed at buying time and is an investment on proxy wars in the region in order to force the U.S. to step back and lift sanctions. The regime hopes that in the next U.S. elections someone else will replace Donald Trump with a milder Iran policy.
The Supreme Leader's decision to go down the contractive path can be seen in the regime's so-called upcoming legislative elections. The upcoming election is the most important event through which the Supreme leader can unify its regime from within and prepare it for tougher times ahead.
The engineered elections
In Iran the legislative elections are basically engineered by the Supreme leader. Its method is as follows. First, different factions introduce their candidates. Then, the Guardian Council reviews their competence. The Guardian Council consists of 12 members. Six of them are clerics appointed by the Supreme Leader. The other six are jurists chosen by the Chief of the Judiciary. But the Judiciary Chief himself is appointed by the Supreme Leader. It is in fact a labyrinth with various entrances that leads at the end to the Supreme Leader. In fact, any concept of "moderation" in Iran is a lie and a political game to keep the people and the western countries busy. The principal conflict between the so-called "reformists" and "hardliners" is about the method of continuing the regime's existence and a power struggle between different regime mobs.
More than 16,000 people presented themselves as candidates for the legislative elections. More than 55% of these candidates were disqualified by the Guardian Council. Some 90% of the so-called reformists candidates are among the disqualified. The Guardian Council even disqualified 90 members of the current Majlis (Parliament). State media report that from 290 seats in Majlis, 200 seats have already been assigned.
Regime's only solution
A way out for the regime is to show a "massive" participation of people in the elections. On February 5, 2020, the Supreme leader for the first time begged the people to participate in the elections, "even if you disagree with me." Despite the removal of the so-called reformist candidates, the regime's President Hassan Rouhani also begged in a speech on the anniversary of the Iranian revolution on February 12, 2020 for people to participate in the elections.
The President-elect of the National Council of Resistance of Iran, Mrs. Maryam Rajavi, has called on the Iranian people to boycott the upcoming elections.
A poll on the state-run news network's Telegram showed that 83% of the people are not willing to participate in the elections. The regime was forced to hastily remove this poll from Telegram.
The regime also failed to mobilize its forces for the annual ceremony of the marking the overthrow of the Shah's regime. Video clips taken from Tehran's Azadi Square during Rouhani's speech show that the scene was empty. The regime fears a repeat of the no-show during the legislative elections.
The maximum pressure campaign on the regime must continue and the European Union must join it. It's time that the Iranian people's desire for a free Iran be recognized by the international community.
Growing Political Instability in Middle East: A Case Study of Yemen
Yemen's full-blown war was the consequence of a series of events that succeeded one after the other. Violence escalated during the second half of 2014, when citizens grew massively discontent with the political instability of Yemen's transitional government. Once violence became the norm, parties to the dispute quickly polarized, and as violence ramped up, polarization accelerated.
This violence more intensified because Yemen has fragile transitional government led by President Abd Rabbuh Mansur Hadi and was further debilitated when Houthi rebels captured Sanaa in September 2014. The president's Peace and National Partnership Agreement had emerged as a kernel of hope for an early resolution to the violence, but it did not fulfil and produce its promised. Therefore, faced severe outcome and Boasted by their early success in capturing Sanaa, the Houthis had their militias take control over key institutions in the city. They installed their own people within major institutions and media outlets, and in other cases 'puppeteer' members of the government whose members were ultimately put under house arrest. All hopes for the Peace and National Partnership Agreement were lost in January 2015, when Hadi resigned shortly after his escape from house arrest in Sanaa. Following a brief residence in the city of Aden, he took refuge in Saudi Arabia.
Out of immediate danger, Hadi decided to revoke his resignation and continue his presidency from abroad. At the same time the Houthis decided to promote their own version of a national constitution and create their own government bodies. In the meantime, the Houthi insurgency continued, pushing all of Yemen into a civil war. Yemen's current multipolar political landscape is nothing new. The country's population has never—after its 1944 civil war, or since unification in 1990—taken on a single national identity. During the 2011 Arab Spring, group differences were exacerbated, but at the outset of the revolutions relative balance of power in the country was able to bring parties together, making possible negotiations at the National Dialogue Conference (NDC).
This is no longer the case, and three important developments explain the changes post NDC. First, Yemen's political scene became radicalized and at the same time was polarized. This made any links between the groups, whether based on historical ties or cultural similarities, impossible. Second, the changing balance of power and enduring resilience of the conflicted sides has inspired optimism within each group that and would prevail and achieve dominance over others. This reduces prospects for negotiating a settlement. For example, as the Houthis consolidated their power on the eve of their complete capture of Sanaa, rejecting calls for negotiations seemed easy, and group officials seemed unfazed by the UN resolution urging them to withdraw and reverse their course. Third, the people in Yemen have no faith in a central government, and even less faith in any political process as a solution to their problems; largely due to disappointment over a long negotiating process and an ineffective transitional government. In addition, there is no leader who inspires hope, or can rally Yemenis under one flag, or for a common purpose. While President Hadi enjoys international support, at home he is unable to ensure unity amongst even his allies, let alone the whole country.
While Yemen faces an internal quagmire, regional actors, in particular the GCC states, have been increasingly engaged in the conflict. A Saudi-led military campaign, Operation Decisive Storm' began in March 2015, based on a coalition of forces originally supported—according to Saudis officials and public statements from countries in the wider MENA region—by more than ten countries. The UAE has been a strong supporter of the military action, contributing air support that has removed any ballistic threat for the region within the first 25 days of the operation. Other GCC states and MENA countries have also positively responded to Saudi Arabia's move for military solutions.
Civil War in Yemen
Nations of the region have pledged military support and have become engaged in the second phase of the operation, titled 'Restoring Hope.' One of the strategic objectives of this operation is the disabling of the Houthi insurgency and the reinstatement of Hadi as the President of Yemen. For that purpose, large groups of pro-Hadi Yemeni fighters have been provided with weapons, equipment, and necessary military training. Saudi Arabia and the UAE have more recently delivered large quantities of heavy weapons (tanks), armored vehicles, and ammunition to the pro-Hadi fighters through the newly liberated areas in Aden. Troops from the Arab countries have been involved in training. Hadi's army, which lacks expertise in operating for much of the weaponry and equipment being supplied. Some of the foreign troops, however, are reported to be involved in military operations themselves, and not simply working in a training capacity. Operation Restoring Hope also has a humanitarian component, and its first aid planes and ships have already arrived in Aden. The United States is also providing some assistance through intelligence, aerial refueling for fighter jets, and has indicated that it would provide possible assistance in rescuing of downed pilots. The thus empowered pro-Hadi army will be the much needed 'boots on the ground' to complement the Saudi air campaign. If the Southern Resistance answers Hadi's call for a united anti-Houthi front positively, and thus integrates with Hadi's army, a quicker advancement towards Sanaa may follow. Meanwhile, the UN is still at the forefront of the negotiations in Yemen. Negotiations are not a number one priority, however, since the UN's reputation was significantly damaged following months of less than effective diplomacy engagement in Yemen. That is not to say that UN's efforts are futile. Anyways, UN special envoys encourage Saudi government and Yemeni government to collaborate of sign a pact, aiming to end fight between government and separatist allies in the south. UN wants to political solution of Yemeni crisis.
Oman's Role
Except Oman, which is not part of the campaign and it is offering a venue for negotiation and are in the strong support for President Hadi. Time may prove that the UN's ongoing shuttle diplomacy is the best way to a ceasefire, followed by peace agreement. When taking stock of the current Civil war in Yemen, it is imperative to have a holistic view of the complex conflict, and especially when seeking to find a way out of the turmoil. As things stand, a clear path towards quick conflict resolution seems impossible. The murkiness of the actual support by the Yemeni people for current leaders, ongoing shifting political dynamics, and the mixed results of militarily operations makes any conflict resolution strategy difficult to argue. This, in turn, renders many of the policy recommendations focusing on just one or another approach risky to follow.
Understanding the Conflict's Dynamics
Yemen's conflict is saturated with different groups, and each have unique interests. Antagonism amongst the various Yemeni groups and the process of 'othering' between the Zaydis from the north and the Shaga is from the central and southern parts of Yemen has been obliterating memories of coexistence and making any reconciliation unforeseeable. The current conflict has even blurred the actual differences between theZaydis branch of Shia (Fivers) and those in Iran (Twelvers). This blurring is exacerbated when the Houthis' religion is equated with the one of the Persian belief structures and used as an argument to link the two. A March Briefing report by the International Crisis Group observed this in action, noting that the "previously absent Shiite-Sunni narrative is creeping into how Yemenis describe their fight," primarily through the labels used by the Houthis and the Sunni Islamist party Islah.
In a way, increased use of sectarian rhetoric by the group has become a self-fulfilling prophecy. While domestically the Houthis managed to maintain control over a large part of Yemen, including the capital, this has not translated into commensurate international recognition. The group is aware that UN resolutions are clear that Hadi's government is the only authority in Yemen. Attempts to make inroads in the international community have thus been carried out through economic ties, those aimed at Russia (which remains unresponsive) and China, which has an interest in the Yemeni oil industry. While these efforts indicate some determination to reach out to whole the international community, the Houthis have shown no state-building acumen and political alliances are made from convenience.
With little regard for other political parties, the Zaydi Shia militias have forged an unholy alliance with former president Aki Abdullah Saleh. The deal was made without regard to the two groups' hostile history, which includes fighting in multiple wars against each other. For now, they seem to have been able to put most of their differences aside and unite against Hadi and his supporters. This alliance means the Houthis benefit from Saleh's powerful friends in the Yemeni army, something that has contributed greatly to the Houthis' early rise to power. The group may yet be aided by Saleh's diplomatic skills. For his part, Saleh is on a quest to regain his lost authority.
The politically savvy former president of Yemen hopes to extend his influence through his political party, the General People's Congress (GPC), this can be read as a move against current President Hadi, who had been a member of GPC until November 2014, when he was kicked out. His ouster was the result of a travel.
International Crisis Group, "Yemen at War'
It is important to note that Saleh's party, the General People's Congress has rejected the Houthi constitutional announcement from January 2015. This is just one example of their uneasy relationship. Ban and asset freeze imposed by the UN Security Council on Saleh and a few other leaders from the Houthi side. Hadi's rivalry with Saleh and his break with the party only further speak to his inability to become a gravitational center in Yemeni politics.
At best, Hadi was able to become a rival of Saleh, use decrees to make new appointments and reassignments to reduce Saleh's influence in the governing structures and military. Overtime, these moves have been able to attract defectors from Saleh's faction, but without building a real base of his own. While having defectors on side is extremely useful when defections and declarations of support of Hadi from key GPC members provide a much-needed boost to the legitimacy of the current President, his overall legitimacy remains low. This is not least because of his moves to divide forces to steer against the Houthis.
His allies, the Southern (Popular) Resistance, are a secessionist movement with strong support in the South and do not share Hadi's vision of a post-conflict Yemen. Influence also comes from Yemen's immediate neighbors, who are generally strongly pro-Hadi. The political positions of regional actors and their interests in the different sides would indicate that regionalization of the Yemen conflict was inevitable. Saudi Arabia's actions, however, are also in response to wider regional trends. Intervention in Yemen has a great deal to do with curbing Iranian foreign policy on at least two big issues – the Iranian nuclear deal and their role in Iraq. With the nuclear deal recently concluded without any direct input from the Saudis, and Iraq set to be an even bigger challenge in near future, Saudi involvement in the Yemen sphere seemed inevitable. Where Teheran's involvement in Iraq is welcomed by the Western powers, and with there-engagement of Iran in the international community their role could be strengthen, Saudi Arabia does not share the West's enthusiasm. But the situation in Yemen is different. The level of support from Iran, as secretive as it may be, is not the same as Iran's support for the Shia militias in Iraq, the government of Syria's Assad, or Hezbollah in Lebanon. While hesitation to become further embroiled may be very much connected to a fear of possible overstretching in the region and the fact that the Houthis are not under Iran's direct control, It may also be the cane that Teheran has calculated the likelihood of a strong and determined response by Saudi Arabia if it were to step up involvement. Iran's public declarations call for ceasefire, though they know the balance of power on the ground in Yemen matters a lot since it will transfer to the make-up of any negotiations table. Iran leaves little up to luck. Iranian Revolutionary guards are on the ground in Yemen, Iranian money and aid has been shipped to the Houthis. It should not be a surprise if more money were to be poured in, especially given the funds that will be made available in the wake of the Iranian nuclear deal and an unfreezing of assets. Even though weapons may be much more needed than cash, the Houthis will still be more effective in maintaining control and popularity if they have no huge financial challenges.
Saudi Arabia Role
For the leadership in Riyadh, Yemen continues to be a foreign policy priority. The Kingdom acted as patron to Yemen's government from the 1980s onwards, and it never accepted foreign influence in the country. In the 1960s Egypt's then president Gamal Abdel Nasser tried to expand his Pan-Arab revolution to Yemen, only to see his efforts neutralized by the Saudis. This time around, as Iran employs their 'revolution export 'strategy, similar determination exists in the House of Saud and its key allies to thwart it. No accounting of the current conflict in Yemen would be complete, however, without accounting for terrorist groups. The best way to look at this issue is to understand the historical role of al-Qaeda of the Arabian Peninsula (AQAP), and its relatively recent branch of Daesh (The Arabic acronym for the group known as the Islamic State in Iraq and Syria or ISIL). AQAP is considered the most powerful of al-Qaeda's branches after the death of Osama Bin Laden.
Moreover, a terrorist group with a long legacy in Yemen. Many men who fought alongside Bin Laden in Afghanistan at the end of the last century came back to Yemen and to found AQAP. Indeed, since 1990, leaders of the largest Islamic military groups in this country have claimed ties to Bin Laden.6 With the creation of AQAP, allegiance to Bin Laden's successor Ayman al Zawahiri was declared, and has been reasserted repeatedly since. The newly appointed leader of the AQAP Qasm al-Rimi, who assumed his position after the death of Nasir al-Wuhayshi in June2015, made the same oath of allegiance when he took power. With such strong roots in Yemen, it would be difficult for ISIL to take over as a leader in the jihadist movement in the country. Further dividing ISIL and the AQAP is the firm policy of the latter for the gradual establishment of a caliphate when the 'right conditions' are met. This is already underway in Yemen and is not an ideology that is shared by the now rival terror group. As far back as 2009, the AQAP issued a recruitment call to aid in establishing an Islamic caliphate in Yemen.
The call anticipated the departure of Saleh from power, and the opportunity was taken at his departure to create new institutions in Yemen toward the goal of the caliphate. Further distinguishing the two groups, AQAP maintains that consultation with respectable scholars and influential leaders in the Ummah are a sine qua non for the establishment of a supranational entity. For AQAP, this serves as a source of unity and legitimacy. It is also cited in the attempts to challenge the authority.
Iran's Role
Iran is seeking of wider legitimacy speaks to the priority of alliances for AQAP, which has indeed demonstrated success in gathering more allies amongst tribal leaders in Yemen than ISIL. These alliances are largely based on a common interest to deter any advancement of the Houthis, rather than any shared ideals for the future political reorganization of Yemen. Therefore, it is difficult to assess how long these alliances may endure, but, without a better alternative, it is likely the tribes' current cooperation with AQAP will remain in place as long as Houthi movement provides a need for it. This means AQAP is well positioned to expand its governing territory, at least for the duration of the Yemeni crisis. ISIL may also expand their influence in Yemen, but they are unlikely to be a major player in the crisis.
While the group loyal to al-Baghdadi is increasingly popular in the media, it has had limited success in Yemen. The group will need to be accounted for, however, in the aftermath of the war and during a possible peacemaking process. Both AQAP and ISIL have declared that the Houthis deserve to be killed, however, ISIL has far more extreme methods and are prone to terrorist acts, which deepen the sectarian rift.Each of these parties is operating, moreover, in a country with limited economic prospects. In addition to high unemployment, water and food shortages, oil exports are failing to produce enough revenue for the government, due to the fall in oil prices and declining oil production because of the conflict. This means that the nation is not and will not be economically self-sufficient in the near future. The crisis in Yemen has all of the necessary conditions of a conflict that will continue for many years to come. Pro-Hadi forces have had a few recent successes securing territory in the south, which has further boosted their capabilities, allowing an increase of weapons shipments, as well as military and humanitarian aid in the south.
Conflict's Unclear Future
The mercurial dynamics of the Yemini conflict and the multiple possible pathways upon which it might develop make planning unclear. Various scenarios explore multiple probable trajectories, and the many stakeholders – both domestic and regional – prefer diverse and conflicting outcomes. What does seem unlikely is that an outcome will be left to the will and capabilities of any one party to determine the outcome alone.
The four scenarios below represent the four poles of possible outcomes that current stakeholders may have to accommodate in any possible solution. The scenarios are fluid and represent a spectrum of possible outcomes. The X-axis represents the stability of Yemen, with outcomes ranging between its two extremes: war and peace. The war extreme examines the possibility of protracted conflict, where the war in Yemen continues at its current level, or even worse, at a heightened level of violence. At the other end of the spectrum is a peaceful solution, which assumes a peaceful resolution to the crisis. While obviously the peaceful solution is desirable, it is important to note that a resolution does not assume positive peace or an imminent reconciliation.
On the contrary, considering that this is a near-term analysis, certain ungoverned territories or sporadic violence should be expected even in the most optimistic future. The Y-axis tackles the issue of integrity. It assumes a possible return to the process of solidifying a unified Yemen, on the one hand, or dividing the territory into two separates entities on the other. 'Integration' marks the preservation of the country's existing borders, regardless of its level(s) of decentralization (e.g. federation), where the opposite extreme reflects the endemic lack of national cohesion and thus represents the possibility of dividing the country in two separate states/territories. Such a scenario includes the possibility of reverting back to the pre-1990 borders, or even an alternative re-drawing of the map.
Stability and integration are key factors for the future of the country. Stability as a criterion is an overarching theme, vital for enabling further discussion on political, economic, and social issues. In other words, depending on the stability of the country and whether there is war or peace in Yemen, different policies should be applied. Integration on the other hand, provides a lens through which to examine key political developments that are equally unpredictable. Ultimately, having one or two countries on Yemen's current territory would completely change the political landscape, and consequently, the strategies employed to reach a peaceful resolution. Understanding how these two factors combine helps complete the possible pictures of Yemen over the next few years.
Fluid Control and Power
A first scenario, based on Yemen's current dynamics, plots a possible future for the country along the 'development' of the status quo. In this scenario, the country remains undivided as a political unit, but the war is unceasing and offensive operations are continuously being launched. Consequently, different parties gain or lose control of territory based on successful military/insurgent advances. This makes a map of territorial control one that constantly morphs, even within short time intervals. Such a future remains very much like today's Yemen, where ongoing lashes between the Houthis and pro-Hadi insurgents in large cities like Aden and Taiz have given mixed results for each side. Earlier in the year the Houthis had managed to quickly gain a large territory in their quest to capture Aden, and it was then that they also overtook the al-Anad Air Base in Lahij. With the recent success of the popular resistance troops and Hadi's supporters in retaking much of that same area, it is also possible that a further Houthi retreat may follow. A similar situation is seen in the battle for Taiz, the battle over which could go on for any length of time.
Warring Territories of Yemen
A second scenario posits that a certain level of war fatigue on the ground will result in a divided Yemeni territory, to be controlled by different groups. War-weariness may not be enough for the warring parties to conclude a peace process and may instead only serve to limit the conflict to the frontlines. A war-weary end to hostilities would simply entrench parties in their positions and focus each on defending areas under their control. The Houthis would then likely control the northern part of current-day Yemen, while the forces loyal to the regime in exile (which would likely return to Yemen under these conditions) could successfully defend the southern and central areas of the country.
Although still divided on how the future political map of Yemen should look, Hadi loyalists and the Southern Resistance (Hirak) are likely to keep a fragile and to a degree united front in the fight against their common enemy. Small areas of ungoverned territory may also exist in the current al-Qaeda controlled areas, with neither party willing or able to conquer the other territories. Under this outcome, the conflict would be expected to manifest through clashes alongthe frontlines, but sporadic terrorist attacks beyond these areas could not be ruled out. Military operations from regional state actors would also likely continue. However, without the ground support of Hadi's loyalists, the air campaign would likely produce limited results.So far, success in regaining control of territory from the Houthis has been in areas in the south where the Houthi movement does not have massive support. It will be increasingly difficult to repeat these territorial gains in the north, which are areas of Houthi strongholds. This is, why the battle may be limited to the frontlines and over time a de facto disintegrated country could be created, as no institution has authority over the full territory.
Two Yemens
If violence is halted, the future of Yemen will be decided by the largest and most relevant parties in the country, in conjunction with help from the international community. One possible outcome in this direction would be for the negotiators to acknowledge that a Westphalian nation-state is impossible on this territory, and instead conclude an agreement to divide Yemen. This will not be a quick or easy process, but it has significant support in the county, especially in the south. The Popular Committees in the south and Hadi's army fighting against the Zaidi Shia Islamist group there neither belong to a single tribe nor share a common strategic objective – just a common enemy. Clashes in mid-July – when control over Aden was claimed back from the Houthis – represented for some fighters the liberation of the nation's second largest city. For the members of the region's separatist movement, it was a liberation of their old (and possibly future) capital. For Saudi Arabia, this means having in what would become Northern Yemen, a neighbor that is no friend of theirs, and another, Southern Yemen, which will inherit the AQAP problem.
Reconciliation and Coexistence
While currently ineffective, peace negotiations may eventually lead toward a permanent cease-fire and a deal that will preserve the unity of Yemen. This could come to pass in one of two ways. First, as the result of an effective and creative diplomacy, or second, because of the success of Operation Restoring Hope, which seeks to put President Hadiin charge of Yemen and the surrender of the Houthi movement and Saleh's forces. Whatever means peace talks may emerge, however, the years to follow are sure to be difficult.
Conclusion
One way the road to stability could be eased, is through a possible rebirth of the Peace and National Partnership Agreement, or PNPA 2.0. This agreement, or a new form following similar lines, could revive internal political dialogue in the country. A successful agreement would mean that post conflict institutions would have to be agreed upon, and integration of different demographic groups would be expected to take place at various levels in the government. While a clear step forward, a PNPA 2.0 would merely begin the process of reconciliation and give hope for a prolonged stability. An international peacekeeping mission might also be necessary to keep the terms of any agreement in its in initial phases, as a united and relatively stable Yemen could slowly rebuild as a federal system.
However, since the terrorist organizations operating in the country will certainly not be part of the negotiations process, and not seen as a possible actor that could be integrated into the reconstructed national institutions, they will likely remain a problem for the next government of Yemen as well as the international sponsors of the peace process.
Thwarting Iranian Influence is Key to Iraq's Security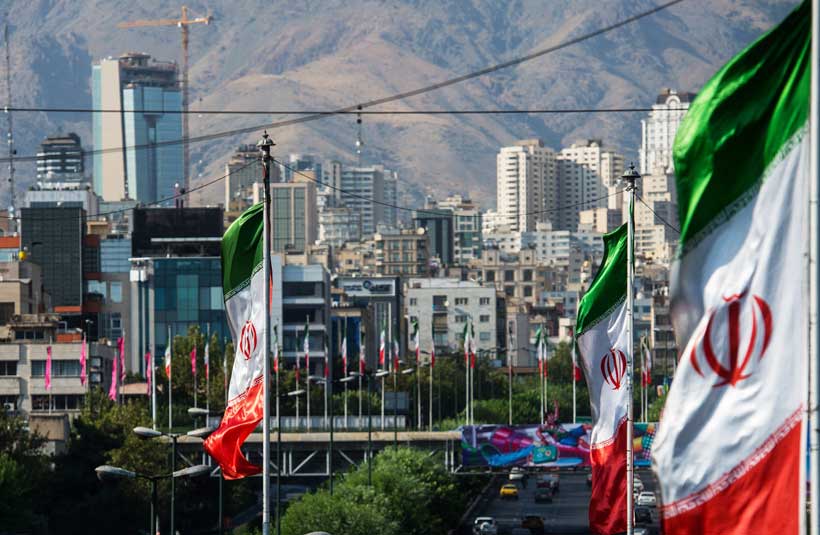 The mass uprisings in Iraq over the past several months have many factors in common, the most salient of which include ordinary citizens decrying economic hardship and rampant corruption among the ruling elite. With that agenda in mind, protesters seek to weaken the grip of the Iranian regime that has entrenched itself in Baghdad's political and economic affairs.
How Far is Iran's Reach in Iraq?
While the 2011 Arab Spring reacted to similar events in Tunisia, Egypt, Syria, and Yemen, recent uprisings in Lebanon and Iraq are distinguished by Iran's dominance over economic and political relations there.
As Iran's closest Arab neighbor and home to the Arab world's largest Shi'a population, no country in the "Shi'a crescent" feels Iran's influence more profoundly than Iraq. Since the US invasion of Iraq in 2003 and the overthrow of Saddam Hussein, then Iran's main rival in the region, Tehran has sought to exploit the years of marginalization felt by Iraqi Shi'a's in order to empower them. Many exiled Iraqi's who sought refuge in Iran during Saddam's rule returned after his fall to take up positions of authority in light of the power vacuum left by the US invasion.
Many of these Iraqis, once in exile, have become the leading power brokers in Iraq, many of whom have expressed a keen willingness to follow the political roadmap laid out by their former benefactors and protectors in Tehran.
Nonetheless, the overbearing weight of these Iranian backed actors in Iraq has led to economic ruin in the country. Faced with high youth unemployment, high inflation, and a lack of essential services, Iraqi are growing tired of Tehran calling the shots in their country. To add insult to injury these Iranian proxies have relentlessly employed harsh crackdowns to retain their influence, wealth, and control within both private and public spheres. This authoritarian dominance also prevents the Gulf States, Iran's regional rival, from providing Iraq with crucial investment opportunities.
Iranian Influence Supersedes Ethnicity and Religion In Iraq
In Iraq, a fragile balance of power has seen institutions parceled out to various corrupt ethnic and religious elites.
This endless and brazen cycle of placing Iran-backed politicians in power to represent the Iraqi people is holding Iraq back from progress and prosperity. In this realm, it isn't religion, ethnicity, or background that bring Iranian puppets together. It's their mutual understanding that they need each other and Tehran's backing if they want to continue to gain wealth and maintain the status quo they have built.
The converse is also true. Opposition to Iran is not drawn on sectarian lines, but rather, large swathes of the country's Sunni and Shi'a population are taking to the streets to call for an end to Iranian interference.
How can Iraq Reclaim its Sovereignty
Protesters in Iraq have only recently transcended fault lines to form a united front. Regardless of ethnicity, religion, or social background, protesters are united to overturn their country's Iranian backed elites that have been siphoning out money and resources, while placing an inexorable toll on the economy in the process.
In response to these massive protests, Iranian-back proxies in Iraq have cracked down mercilessly against protesters, with up to 600 demonstrators being killed since the movements began.
Moreover, the death of General Qassem Soleimani, Iran's most senior military commander and al-Muhandis, the head of the powerful pro-Iran Iraqi Popular Mobilization forces, has been a big blow to Iranian operations in Iraq.
With the loss of its two most prominent actors in the Iraqi theatre, Iran's puppeteers are scrambling to fill the power vacuum. Though they have decided to confer their confidence in Muqtada Al-Sadr and Al-Amiri Hadi temporarily, Tehran's influence is beginning to show cracks as attempts to unite a fractured support network are proving futile.
In tune with protestors' calls to reject Iran, Iraq's pro-sovereignty opposition groups are growing in popularity. Anti-Iranian and nationalist messaging from groups like the National Wisdom Movement and the National Independent Iraqi Front resonate strongly with demonstrators who decry the economic stagnation caused by Iran's impact on their country's politics.
Taking advantage of the blow dealt with Iran through Sulemani's death to end the confessional system in Iraq will be crucial for the success of the Iraqi protest movement. Though it is too early to tell if these protesters can flush out Iran's deep-rooted influence in Iraq entirely, supporting genuine pro-sovereignty Iraqi leaders will leverage their initiatives. These leaders, and the protests movements they represent, are exposing cracks in Iraq's circles of power as they stand resilient in the face of increasingly violent crackdowns.