Surge of Russian influence in Middle East at US expense
[yt_dropcap type="square" font="" size="14″ color="#000″ background="#fff" ] A [/yt_dropcap] merican efforts to support the opposition by arming them directly and through Arab nations have brought Russian forces there and now Russia is firmly footed in Syria, influencing Arab nations and Israel. With which it coordinates certain terror operations.
Syria is unofficially divided and destabilized, thousands of Muslims have been murdered by all "stake holders" in Syria, both Muslim and non-Muslim as well as anti-Muslim forces – objective of global anti-Islamism and Islamophobia.
Fall of Aleppo
Shift in Russian policy for West Asia by joining the fighting foreign forces led by USA, destabilizing Sunni Syria misruled by a Shiite president, has worked miracles for president Putin as Russia is seen as a formidable force in the world to take on US militarism..
Syrian Aleppo has finally fallen to Russian forces favoring President Assad.
As Aleppo rebels are defeated in an asymmetric fight, and UN and Western leaders prove unable to protect civilians from what they expect to be retribution by the regime, comparisons abound to the Russian pounding of the Chechen capital, Grozny, in the 1990s, and the Serbs' slaughter of 8,000 Muslim men in Srebrenica, Bosnia, in 1995.
Russian intervention in Syrian war has now almost ensured, thanks to president Putin's firm commitment to dictatorial dynastic misrule of Syrian leader Bashar al-Assad that he can just enjoy his remaining life without even holding any referendum, let alone elections, to continue his misrule and claim legitimacy for presidency for the rest of his life.
Apparently, for the Arab nations and Iran, fear of America would soon be the fact of the past as the ongoing Russian war maneuverings in Syria targeting Muslims in the Arab nation may have impressed the rulers in the region as well as Israel and, more importantly, Russian effort is helping Assad stay in power against the will of the world's super power USA. Having complicated the conflictual situation in Syria, Americans do not seem to have clues to end the war and possibly looking to the Kremlin to find some solution, even if not a long term one.
Ending wars of course is not the US idea.
Syrian leader Assad's key allies Russia and Iran could claim that the victory over rebels in Syria's second city Aleppo advances their standing in the region in the globally.
The bombardment of rebel-held east Aleppo by Russian forces, the Syrian army, and Iran-led militias has been unprecedented in its intensity, even by the standards of Syria's brutal six-year civil war. The blitz has also been effective at removing rebels – some of them backed by the USA, others Islamic jihadists ¬– from their most significant urban stronghold in Syria.
Russia dramatically stepped up its intervention in September last year, its first projection of hard power beyond former Soviet borders in decades, reportedly at Iran's request. Soon after, Obama said "it just won't work," and predicted that Moscow would get stuck in a "quagmire."
President Putin, however, has pointed to Western failures in Syria, and last week told the NTV channel that "the world balance is gradually being restored. The attempts to create a unipolar world failed."
So Russia seems to have outsmarted its arch rival USA in Syrian war but with no quick end to the conflict, they are likely to push for a political solution if they sincerely seek peace in West Asia.
With Russia maintaining upper handling war operations in Syria, Arab nations could now rely on Russian terror goods instead of depending on costly US weaponry.
Iran's challenges
For Iran, that means expanding the influence of its "axis of resistance" against the USA, Israel, and their allies. For Russia, it marks a critical step toward restoring past influence, even as American power projection and willingness to engage in the Middle East declines. "This is what really matters to Iran and Russia, that the political, geo-strategic project of the anti-Assad and anti-Iranian position has failed, and it has been buried in the Aleppo rubble," says a Middle East expert at the London School of Economics who has studied the history of ISIS. "Syria really could be a signpost for the emergence of a new international system."
Iran has supported Assad from the start with advisers – losing numerous high-ranking officers along the way – and mobilized the Lebanese Shiite Hezbollah. It has also marshaled thousands of Shiite militiamen from Iraq, Afghanistan, and even Pakistan to fight in Syria.
Few predict that the departure of rebel forces from Aleppo means the end of the Syrian war, which will continue as a guerrilla fight on many other fronts. And analysts say there are limiting factors to the current ascending influence of Iran and Russia. The brief cease-fire that fell apart did so amid wrangling between Russia and Iran about how and whether rebel fighters – all of them considered "terrorists" by pro-Assad forces – and tens of thousands of trapped civilians could be evacuated from the remaining sliver of ground they control.
The Assad "victory" in Aleppo has also been dented by Islamic State (IS) fighters' recent recapture of Palmyra, the ancient city held and damaged by IS earlier in the war that was reclaimed by Assad forces with great fanfare last spring. "There was big hope that this victory in Aleppo would shatter the morale of the Syrian opposition, and it would begin to crack, and there would be serious defections," says a defense columnist for Novaya Gazeta in Moscow.
Iran faces its own challenges, not least because of uncertainty about how a new government under President Donald Trump may improve ties with Russia at Iran's expense. So it, too, is inclined to seek a political solution. The perception in Tehran is there is no military ending in Syria.
In other words, since Assad has won the nasty battle and would stay forever, it is a good time to go for a negotiated solution, because from a position of strength it is easier to convince Assad to give concessions, rather than a position of weakness. Some conservative factions in Iran revel in the Aleppo victory of "resistance," that view "is not going to be shared universally. Iranian forces are also overstretched. We know there is no light at the end of the tunnel. "Any tactical closeness of Russia and the US may hurt Iran, and so their preference would be to quickly turn that victory into a negotiated solution.
That is to say if USA, Russia and Syria think seriously about ending war and rebuild the economy of Syria and strengthen Mideastern politics and economy.
Unfinished task?
However, even after seizing all of Aleppo, Assad still controls only one-third of the country. Russia and Iran therefore see the war in Syria as continuing, and are likely to press for a political solution to the conflict.
President Assad is celebrating his most significant battlefield victory so far, even though Iran-Russia squabbling interrupted what was supposed to be a final cease-fire, and images showed block after block of pulverized neighborhoods – punctuated by terrified citizens' please on social media "save Aleppo."
Assad told Russian television that liberating Aleppo doesn't end with liberating the city itself, it needs to be secured on the outside. The next target, he said, "depends on which city contains the largest number of terrorists." But the strategic reverberations of Aleppo's fall reach far beyond Syria's second city and signify a retooling of power dynamics in the Middle East.
It is here that Russia and Iran invested military power and orchestrated an outcome they desired, preserving the Assad regime and preventing a takeover by USA or ISIS and even greater chaos. At the same time, they defeated the half-hearted effort pursued by anti-Islamic USA and its allies Turkey, Saudi Arabia, and Qatar to remove Assad by backing rebel groups.
There was a triumphant tone in Iran, as well. "Resistance paid off; the horns of America and House of Saud broken," ran one headline in the hard-line Kayhan newspaper. "The liberation of Aleppo is the defeat of all political, military and arrogant powers in one spot of the Muslim world, where the flag of resistance has been hoisted," declared Brig. Gen. Hossein Salami, the deputy commander of Iran's Revolutionary Guard.
The human cost continues to grow, with the fight for Aleppo and its years of regime barrel bombing in the city contributing heavily to the war's death toll of some 470,000. Among reports of atrocities on both sides, the UN said that 82 civilians had been killed by pro-Assad troops as well. Heavy shelling of the city resumed with the collapse of a Russia-announced deal for the departure of rebel fighters. n"For Aleppo they gathered everything they could. Hezbollah brought in two fresh brigades.… The Russians organized a Grozny-type very heavy barrage that worked. But at the same time, the Syrian second-rate infantry was overrun in Palmyra, caches of weapons were seized, intervened in the morale-crushing effect of Aleppo.
Yet as Russia stepped up its intervention in Syria, the quagmire scenario grows, along with the risks. Russia waited a bit to launch the final hit on Aleppo. An official from the Kremlin had explained in May that it will be a bloodbath in Aleppo and Russia had to make a serious political decision. As the extent of that bloodbath sinks into the Sunni Muslim world, there can also be repercussions over murdering Sunnis in Syria. There is none indeed to shed tears over the genocides of Muslims anywhere in the world, including Syria or Turkey or Saudi Arabia. Millions have been slaughtered by fascist forces led by USA and EU and supported by Israel and its state terror ally India.
Another limit may be the cost for Russia, which one general recently said has shipped 700,000 tons of terror goods like military equipment and weaponry to Syria via the Bosporus waterway in Turkey. The problem is how long Russia can maintain such a policy, when it runs out of resources with Western sanctions remain in place and notwithstanding Russian efforts to end or at least ease they refuse to end the economic punishment of the Kremlin. And that is a serious burden on the Russian navy and the Russian budget. There is also the problem of Russian morale here just of American prestige.
Russia's experience in other conflicts, therefore, is behind its push for a political settlement.
The Syrian army is thinly spread and dispersed in many areas. Assad can never impose his centralized control on all of Syria anymore. In fact, what we see today as a significant military gain for Assad, could, experts say, easily mutate in a year or so into Afghanistan of the 1990s. And Russia knows this.
Without a political settlement, Syria will remain a battlefield for many years to come.
What is Russia's goal in Syria?
Hard pressed by its economic sanctions, Russia with its intervention in Syria has clearly challenged the imperialist unilateralism, any way and under President Trump no more such military misadventures could be expected. President Obama made a decision not to involve, not to entangle, not to invest major political and military capital in the Middle East. "It's not the lack of capability; it's the lack of will". The frequent WH statements about ending US wars in Iraq and Afghanistan, and no desire to start new ones is encouraging. In contrast, Russian President Vladimir Putin has made a strategic investment, and so far the returns are excellent.
A year ago the Kremlin appeared to be stepping up its role in the Syrian crisis, possibly laying the groundwork for a new strategy against ISIS in the region. In order to achieve meaningful results on the ground, Russia would need to send thousands of well-trained troops to Syria as well as a significant amount of military equipment. Presently there are well less than one thousand of Russian personnel operating in the country, and judging by recent images of Russian landing ships crossing the Bosphorus, trucks and armored personnel carriers. The news of Russian troops appearing across Syria has appeared in numerous media outlets around the world in recent days.
The financial burden of engaging in fighting in order to help Assad's army regain ground without any guarantee would be extremely heavy on the Russian budget. Some suggested that just as in previous years, Russian specialists are merely training Syrian President Assad's army to use Russian equipment that Moscow keeps sending to Syria, while others went as far as to suggest that newly-arrived Russians are fighting on the front lines alongside the Syrian army.
Only a few months ago, reports suggested that Russia could have been changing its Syria strategy and might abandon Assad. Russia even withdrew its diplomatic staff from Damascus and stopped honoring its agreement with Syria to maintain Russian-made fighter jets. But now there is no denial that in recent months Russia has slightly intensified arms deliveries to the Assad government. In fact, the latest data shows that in the first 8 months of 2015 Russian southbound landing crafts passed the Bosphorus 39 times, compared to 36 times in the same period of 2014.
After Ukraine, Moscow can't afford another major deployment of troops, both financially and politically especially with western sanctions in place. Moscow knows the price of such a policy all too well. The US reaction to initial reports of Russia boosting its presence in Syria was quite harsh. White House spokesman Josh Earnest suggested that Russia's involvement would lead to an escalation in the conflict and even to direct confrontation with the coalition taking on the Islamic State of Iraq and the Greater Syria (ISIS). Direct involvement in this crisis is also risky due to Western sanctions that theoretically could be toughened over Syria.
Russia and Syria reactivated the 1980 "friendship" treaty that sees Moscow taking over the Latakia air base. Russia has reportedly delivered its newest BTR-82A armored personnel carriers (APCs), Ural trucks and shipments of firearms to the Syrian government. It has also allegedly started assembling prefabricated buildings for 1,000 military specialists in Latakia to establish a broad anti-ISIS coalition. Russia has been continuously delivering cargo to Syria, both humanitarian and military. As well, Russia could be setting up a mobile air traffic control unit.
Are Russian forces really fighting for Assad? Vladimir Putin's intentions with regards to Syria are both domestic and foreign, particularly . Despite reports claiming that Russian troops were seen taking part in action in Syria, engaging in direct fighting is off the table for the Kremlin, at least for now. Probably the most important reason why Russia would think twice before sending its troops into battle in Syria is that it would certainly be used for PR purposes in Russia's North Caucasus by ISIS to recruit new Russian-speaking fighters. But it would be even more detrimental to the Kremlin if ISIS captured a Russian soldier in Syria whose brutal execution would set large groups of Russians against the Kremlin's irresponsible strategy.
The Russian Foreign Ministry confirmed that Moscow continues to provide military equipment per previously signed contracts; in addition, Moscow continues to send Russian military specialists to train the Syrian army to use this equipment. Some reports suggest that most equipment that Russia delivers to Syria these days is intended for the military base in Latakia.
Observations
By increasing its military presence in Syria, Russia may also be raising the ante in the ongoing negotiating process with the Assad government. So much so, now Western governments would have to deal with Russia instead of Assad regarding Syrian future or military deals. .
The big question now is whether the USA under Trump will continue to push Europe to hold Russia accountable — something that is currently in doubt, given President-elect Donald Trump's open admiration for Russian President Vladimir Putin and his selection of Russia-friendly Exxon Mobil boss Rex Tillerson for very important post of secretary of state. President-elect Donald Trump's Russian sympathies have raised the possibility of a shift in US foreign policy vis-a-vis Moscow.
The devastation in Aleppo and the rollover of sanctions against Russia was part of the EU summit agenda on December 15. While the summit ultimately sent a strong message to Moscow about the EU's willingness to extend sanctions and support Ukraine, in reality EU foreign policy towards Russia is predicated on what happens next in terms of US foreign policy and the ongoing political maneuverings in Syria. European Union leaders recently decided in Brussels to extend sanctions against Russia until July –sanctions that were imposed after the annexation of Crimea in the spring of 2014
The moot question is will the anti-Islamic nations , condign Arab countries, leave Syria even without going for the rebuild costly operations from Syrian resources by dividing the construction-destruction works among all of them, and China and Israel- the anti-Islamic nations waiting for orders?
Clearly Russia has firmly stay put in West Asia including Mideast and the Sunni Gulf states are already singing military deals with Moscow, pushing the US super power, the traditional shareholder in the region, to sideways.
Russia's expanded role in Syria is yielding some benefits. Moscow is being courted by Persian Gulf countries like Saudi Arabia, and is rebuilding ties with Turkey and Egypt – all of them traditional US allies. Palestinian leaders have also requested Putin's help in convincing arrogant Israeli PM B. Netanyahu to resume peace talks – a role long played by Washington. Israel just wants bogus talks and it abruptly cancels by putting conditions, difficult for the Palestinians to accept. .
China in the Middle East: Stepping up to the plate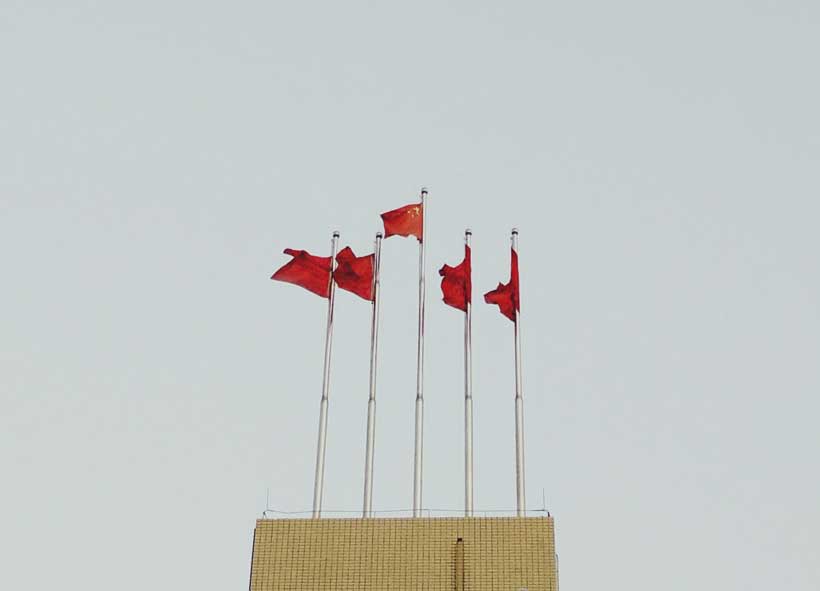 By defining Chinese characteristics as "seeking common ground while reserving differences," a formula that implies conflict management rather than conflict resolution, Messrs. Sun and Wu were suggesting that China was seeking to prepare the ground for greater Chinese engagement in efforts to stabilize the Middle East, a volatile region that repeatedly threatens to spin out of control.
The scholars defined China's goal as building an inclusive and shared regional collective security mechanism based on fairness, justice, multilateralism, comprehensive governance, and the containment of differences.
By implication, Messrs. Sun and Wu's vision reflected a growing realization in China that it no longer can protect its mushrooming interests exclusively through economic cooperation, trade, and investment.
It also signalled an understanding that stability in the Middle East can only be achieved through an inclusive, comprehensive, and multilateral reconstructed security architecture of which China would have to be part.
Messrs. Sun and Wu's article, published in a prominent Chine policy journal, was part of a subtle and cautious Chinese messaging that was directed towards players on all sides of the Middle East's multiple divides.
To be clear, China, like Russia, is not seeking to replace the United States, certainly not in military terms, as a dominant force in the Middle East. Rather, it is gradually laying the groundwork to capitalize on a US desire to rejigger its regional commitments by exploiting US efforts to share the burden more broadly with its regional partners and allies.
China is further suggesting that the United States has proven to be unable to manage the Middle East's myriad conflicts and disputes, making it a Chinese interest to help steer the region into calmer waters while retaining the US military as the backbone of whatever restructured security architecture emerges.
Implicit in the message is the assumption that the Middle East may be one part of the world in which the United States and China can simultaneously cooperate and compete; cooperate in maintaining regional security and compete on issues like technology.
That may prove to be an idealized vision. China, like the United States, is more likely to discover that getting from A to B can be torturous and that avoiding being sucked into the Middle East's myriad conflicts is easier said than done.
China has long prided itself on its ability to maintain good relations with all sides of the divide by avoiding engagement in the crux of the Middle East's at times existential divides.
Yet, building a sustainable security architecture that includes conflict management mechanisms, without tackling the core of those divides, is likely to prove all but impossible. The real question is at what point does China feel that the cost of non-engagement outweighs the cost of engagement?
The Middle East is nowhere close to entertaining the kind of approaches and policies required to construct an inclusive security architecture. Nevertheless, changes to US policy being adopted by the Biden administration are producing cracks in the posture of various Middle Eastern states, albeit tiny ones, that bolster the Chinese messaging.
Various belligerents, including Saudia Arabia, the United Arab Emirates, Qatar, and Turkey, but not Iran or Israel, at least when it comes to issues like Iran and the Palestinians, have sought to lower the region's temperature even if fundamentals have not changed.
A potential revival of the 2015 international Iran nuclear agreement could provide a monkey wrench.
There is little doubt that any US-Iranian agreement to do so would focus exclusively on nuclear issues and would not include other agenda points such as ballistic missiles and Iranian support for non-state actors in parts of the Middle East. The silver lining is that ballistic missiles and support for non-state actors are issues that Iran would likely discuss if they were embedded in a discussion about restructured regional security arrangements.
This is where China may have a significant contribution to make. Getting all parties to agree to discuss a broader, more inclusive security arrangement involves not just cajoling but also assuaging fears, including whether and to what degree Chinese relations with an Iran unfettered by US sanctions and international isolation would affect Gulf states.
To be sure, while China has much going for it in the Middle East such as its principle of non-interference in the domestic affairs of others, its affinity for autocracy, and its economic weight and emphasis on economic issues, it also needs to manage pitfalls. These include reputational issues despite its vaccine diplomacy, repression of the Uyghurs in the north-western province of Xinjiang, and discrimination against other Muslim communities.
China's anti-Muslim policies may not be an immediate issue for much of the Muslim world, but they continuously loom as a potential grey swan.
Nevertheless, China, beyond doubt, alongside the United States can play a key role in stabilizing the Middle East. The question is whether both Beijing and Washington can and will step up to the plate.
The US doesn't deserve a sit on the UNHRC, with its complicity in the Saudi war crimes in Yemen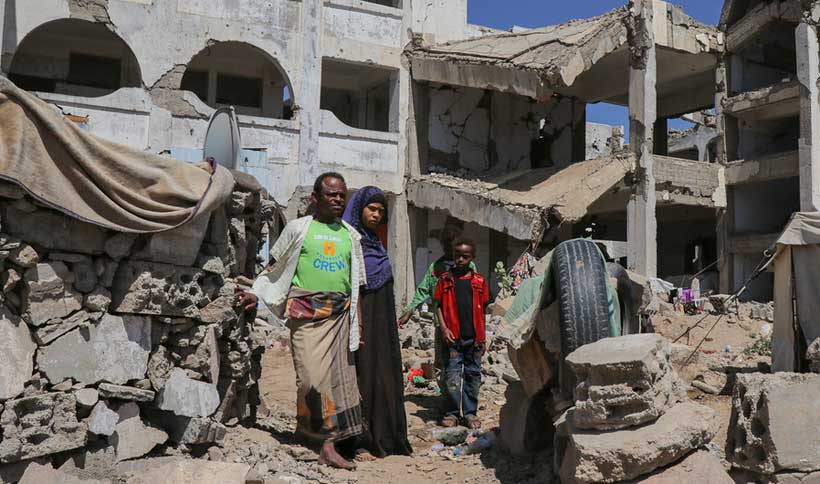 Last week, the US State Department communicated its intention of joining the UN Human Rights Council later this year. The UN General Assembly will be voting this October on who gets to join the 47-member UN Human Rights Council. 47 members is less than a fourth of all UN member states, so only very few countries get a seat and a say.
The United States does not deserve to join the UN Human Rights Council, with its complicity in the Saudi war crimes in Yemen.
The Human Rights Council is often criticized, especially by the right in the US, for having only bad human rights actors with atrocious records as members. But the US is not an exception to the atrocious human rights record club.
In the seemingly war-less Trump period, the US nevertheless still managed to get engaged in war and war crimes in the completely devastated Yemen, which was hit by the worst humanitarian crisis and famine over the last years, after US-backed Saudi forces basically flattened the country. Over 13mln people suffered from starvation. Media and human rights organizations like Human Rights Watch alike have pointed to US complicity in war crimes in Yemen.
Months ago, I criticized UNICEF chief Henrietta Fore for lauding the Saudis' "humanitarian leadership" in Yemen for the price of USD 150mln. The UN blue-washing partnerships were possible after UN Secretary General Antonio Guterres removed Saudi Arabia from the UN blacklist in 2020 to make sure the rivers of cash by the Saudi humanitarian heroes kept flowing in the UN's direction. But in October this year, it is not Antonio-it's not a big deal-Guterres that decides who gets on the UN Human Rights Council. It's all the UN member states. And many of them will not be impressed by the Saudi humanitarian leadership.
And even though a month ago, new US President Joe Biden announced that the US is ending its support for the Saudi offensive – and in parallel the US intell revealed the Khashoggi report which outlined the Saudi prince's involvement in the murder of the journalist – questions still persist about the US role in the Yemeni situation from now on. 73% of all Saudi arms imports come from the US. The US State Department will simply be playing on words from now on in redefining what constitutes "offensive" support for the Saudi coalition, as the State Department Spokesperson Ned Price seemed to suggest. Any military expert knows how difficult it is to differentiate between offensive and defensive capabilities. Unless it's really barb wire standing on your border, it's pretty hard to make the case that something will serve for only defensive purposes. Especially if the "defense-only" capabilities are for a war-driven Saudi-led coalition. So, basically the Biden policy is the Trump policy, but much more polished. The language is more technocraticly elegant, but the essence is the same – just like many of the other decisions by the Biden Administration in its first weeks. It's basically Trump, only the phrasing is much more polished and professionally shrewd.
This week, US Secretary of State Antony Blinken criticized Yemen's Houthies for breaking the peace in responding to the Saudi forces, but it is safe to say that there isn't much peace to break in Yemen, and the US has also taken care of that. So, Blinken's statement reveals a new doze of hypocrisy – hypocrisy, which also characterizes the US's decision to rejoin the UN Human Rights Council.
Biden's Syria strikes that left many Biden supporters quite surprised last week also indicated that many of us who thought Biden would be a classical Democrat centrist were actually wrong. Biden has much more in common with the right now, judging by his very first policy choices – at home and foreign policy wise.
The US government will have to try a bit harder than "we are not Trump", if it wants to convince the rest of the countries in October that it deserves a sit on the human rights table. If the Biden Administration continues the same way, it's not going to be able to do so.
Beyond the friendship diplomacy between Morocco and Mauritania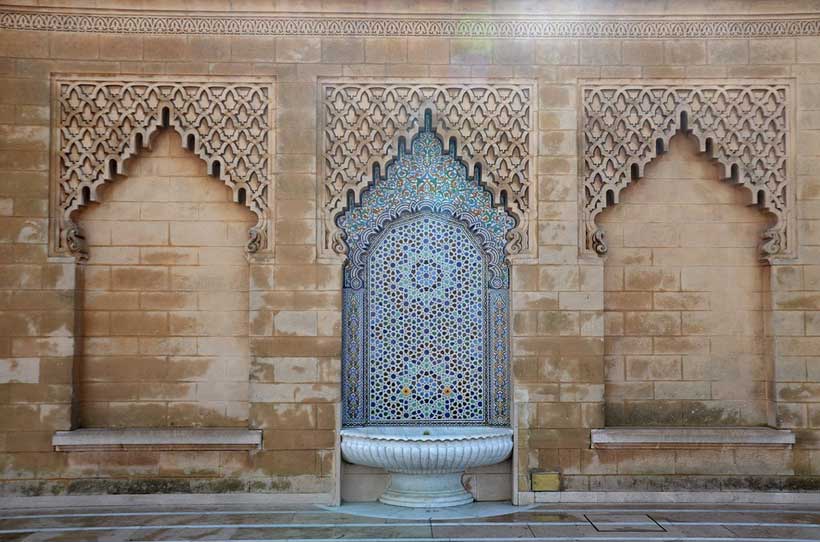 Over the past decade or so, many politicians and diplomats have held that the most significant bilateral relationship has been between the Kingdom of Morocco and the Islamic Republic of Mauritania. That remains true today, and it will be likely the case for long- term partnership to come, even as the sort of that relationship changes over time. Due to, diplomatic rapprochement between them and bilateral cooperation on several levels, Mauritania, tends formally to withdraw its full recognition of the Polisario Front "SADR" before the term of the current president, Mohamed Ould Al-Ghazwani, ends.
Yet, the truth is that Mauritania has unalterably shifted from the previous engagement with Morocco to the recent conflict with it on nearly all the key fronts: geopolitics, trade, borders security, finance, and even the view on domestic governance. To that extent, Mauritania was the most affected by the Polisario Front militia's violation to close the Guerguerat border crossing and prevent food supplies from reaching their domestic markets. This crisis frustrated Mauritanian people and politicians who demanded to take firm stances towards the separatists.
In the context of the fascinating development in relations between Rabat and Nouakchott, the Mauritanian government stated that President Ould Ghazwani is heading to take a remarkable decision based on derecognized the so-called Sahrawi Arab Democratic Republic (SADR) and Polisario Front as its sole representative and follow up the recent UN peace process through the case of Western Sahara conflict under UN Security Council resolutions.
Similarly, the United States announced that "Moroccan (Western) Sahara is an integral part of The Kingdom–a traditional Ally, and it supports the Moroccan government's constitutional procedures to maintain Moroccan Southern provinces strong and united." It was rapidly followed by all major countries of African, and the Arab Middle East also extended their supports to the government in Rabat. What a determined move against the Polisario Front separatism in a sovereign state!
During the Western Sahara dispute, the Moroccan Sahrawi was humiliated to the end by Polisario Front: it not only lost their identity but also resulted in the several ethnics' claim for "independence" in the border regions within. currently, Morocco is the only regional power in North Africa that has been challenged in terms of national unity and territorial integrity. The issues cover regional terrorism, political separatism, and fundamental radicalism from various radical ethnic groups. Although the population of the "Polisario groups" is irrelevant because of Morocco's total population, the territorial space of the ethnic minorities across the country is broadly huge and prosperous in natural resources. besides, the regions are strategically important.
In foreign affairs doctrine, the certainty of countries interacting closely, neighboring states and Algeria, in particular, have always employed the issue of the Western Sahara dispute in the Southern Region of Morocco as the power to criticize and even undermine against Morocco in the name of discredit Sahrawi rights, ethnic discrimination, social injustice, and natural resources exploitation. therefore, local radical Sahrawi groups have occasionally resisted Morocco's authority over them in a vicious or nonviolent way. Their resistance in jeopardy national security on strategic borders of the Kingdom, at many times, becoming an international issue.
A Mauritanian media stated, that "all the presidential governments that followed the former President Mohamed Khouna Ould Haidala, a loyal and supporter to the Polisario Front, were not at all satisfied with the recognition of the SADR creation due to its fear that it would cause reactions from Algeria. however, Mauritania today is not the state of 1978, it has become a well-built country at the regional level, and the position of its military defense has been enhanced at the phase of the continent's armies after it was categorized as a conventional military power."
This is what Mauritania has expected the outcome. Although neighboring Mauritania has weeded out the pressures of the Algerian regime, which stood in the way of rapprochement with the Kingdom of Morocco, and the Mauritanian acknowledged that Nouakchott today is "ready to take the historic decision that seeks its geopolitical interests and maintain strategic stability and security of the entire region, away from the external interactions." Hence, The Mauritanian decision, according to the national media, will adjust its neutral position through the Moroccan (Western) Sahara issue; Because previously was not clear in its political arrangement according to the international or even regional community.
Given the Moroccan domestic opinion, there is still optimistic hope about long-term collaboration on the transformation between Morocco and the Islamic Republic of Mauritania, even considering some temporary difficulties between the two in the Western Sahara conflict. For example, prior Mauritania has recognized the Polisario since the 1980s, but this recognition did not turn into an embassy or permanent diplomatic sign of the separatist entity in Mauritania, the Kingdom has a long-standing relationship with Mauritania and the recent regional politics would not harm that, because it's a political circumstance.
Despite the strain exerted by the Polisario Front and Algeria on Mauritania, and intending to set impediments that avoid strategic development of its relations with Rabat, the Mauritanian-Moroccan interactions have seen an increased economic development for nearly two years, which end up with a phone call asked King Mohammed VI to embark on an official visit to Mauritania as President Ould Ghazwani requested.
For decades, the kingdom of Morocco has deemed a united, stable, and prosperous Maghreb region beneficial to itself and Northern Africa since it is Kingdom's consistent and open stance and strategic judgment. Accordingly, Morocco would continue supporting North Africa's unity and development. On the one hand, Morocco and Mauritania are not only being impacted by the pandemic, but also facing perils and challenges such as unilateralism, and protectionism. On the other hand, Rabat opines that the two neighboring states and major forces of the world necessarily established their resolve to strengthen communication and cooperation with each other. To that end, both states would make efforts to set up long-term strategic consensus including mutual trust, reciprocal understandings, and respect to the United Nations and the current international system based on multilateralism.
In sum, both Morocco and Mauritania are sovereign states with a strong desire to be well-built and sophisticated powers. Previous successes and experiences in solving territorial disputes and other issues have given them confidence, which motivated both countries to join hands in the struggles for national independence, equality, and prosperity. In sense of the world politics, two states promise to advance the great cause of reorganization and renovation and learn from each other's experience in state power and party administration.