Demonetization: Ruling LDF in Kerala to organize protest against currency ban
The abrupt demonetization move by the Modi government on November 08 ostensibly to track black and fake money in circulation without any proper plan to save the common people has made the common people go mad. While making this important announcement the Modi government obviously refused to take both people and the Parliament into confidence, thereby causing additional existential worries to common people.
Parliament is turmoil over the issue but neither PM Modi o not the ruling BJP is worried about the negative consequences of the seemingly ill-fated move.
The ruling CPM-led LDF in India's Kerala state will organize a 'human chain' across the state on 29 December as part of its plans to intensify protests against hardships faced by people due to the strange demonetization scheme of the Modi's BJP government. The protest is meant to force the Modi government to withdraw the currency ban announced on 8 November and compensate the people for their loss of revenues and suffering following the demonetization announcement in midnight by PM Narendra Modi.
The 'human chain' would be formed from northern district Kasargod to state capital in the south, Thiruvananthapuram, LDF convener Vaikom Viswan said."Not only party workers and sympathizers but everybody who share the same sentiments on the issue can participate in the human-chain protest," he said.
Before organizing the 'human chain', the front would conduct conventions in all panchayats across the state on 20 and 22 December to create awareness among people about the drawbacks of abrupt withdrawing high denomination notes. Party volunteers would also conduct house visits at the booth level on 27 and 28 December in this regard. Alleging that only corporates have benefited from the demonetization, Viswan said the decision to withdraw currency was taken by the Centre with "political motives."
CPM party held the PM Modi "singularly responsible" for the "mess" in the economy due to demonetization and it has renewed its contempt notice against him for ignoring Parliament and continuously making policy statements outside Parliament and "running away" from a debate in the House.
Referring to Modi's 8 November demonetization announcement, CPM leader Sitaram Yechury MP said, "The Prime Minister is singularly responsible for the entire mess in our economy and the harm it caused to common people because it was his announcement, as his personal decision and not that of the Union Cabinet. Let him be accountable to the House. Why is he running away from Parliament?" Observing that Modi was not present in Rajya Sabha when questions on the PMO were listed to be answered, he said, "The Prime Minister avoids coming to the House, but continuously makes policy statements outside in public speeches. He is continuously violating parliamentary norms and practices." Parliamentary democracy is derailed.
Yechury added: "Even today, there was clear violation as the waiver of service tax on credit and debit card transactions was made outside Parliament. No tax proposal can be made anywhere else but in Parliament," Yechury said, adding that the Consolidated Fund of India "will now get less service tax receipts because of the Prime Minister's proposal". "That is why it is contempt of Parliament. It is completely against the norms and traditions of Parliament. I have renewed my contempt notice today and urged the Upper House (Rajya Sabha) Chairman Hamid Ansari to consider it and give his ruling. A meeting of the Privileges Committee has been called," he told a press conference in New Delhi.
Referring to Finance Minister Arun Jaitley's statement that there was no rule to make the PM sit through any debate in Parliament, the CPM General Secretary said there are precedents when the then Prime Minister Manmohan Singh sat through two debates on the 2G spectrum allocation scam and the coal scam and replied to it.
"But here this Prime Minister is running away from debate," he alleged. He said the demand for a Joint Parliamentary Committee to go into "all aspects" of effects of demonetization including "the deaths of over 100 people", the "harassment" caused to the public and "several" BJP leaders allegedly being caught with large amounts of cash, has been supported by several major Opposition parties in Parliament.
The CPM leader said the demonetization move, according to Modi, had the objectives of fighting blackmoney, corruption and counterfeit. However, now the Reserve Bank of India says 82 per cent of the value of currency notes withdrawn have come back to the banking system, totaling about Rs 11.86 lakh crore and the old notes can be exchanged till 30 December. "At this rate, more notes than the value of counterfeit currency have been deposited and become legal in the banking system. So the PM has successfully converted black money into white and legalized counterfeit currency. None of his objectives have been achieved," Yechury said, adding it "reveals a deliberate attempt to legalize counterfeit money and convert black money into white".
Referring to French queen Marie Antoinette's infamous quote 'if you don't have bread, have cake', he said the PM Modi has become "Modi Antoinette as he is saying 'if you don't have paper money, use plastic money'" when 98 per cent of Indian economy is cash economy. Even in the USA which has the reach of banking system and internet network is vast, 46 per cent of the economy runs on cash, he said, adding Modi has been "talking of a cashless economy and probably living in something like a fool's paradise".
Meanwhile, many cash lords with huge sum of unaccounted money and gold reserves have been booed across the nation, though not everyone fraud is targeted by the government. A lot of crores of cash and gold have been taken away by the officals from the famous Reddy gang of Andhra Pradesh/Telengana in Chennai with strong political links and patronage. The Central Bureau of Investigation (CBI) has arrested a senior special assistant of the Reserve Bank of India in Bengaluru for alleged involvement in a currency exchange racket, Media reports said nine men were arrested in connection with alleged exchange of Rs 1.50 crore worth of banned currency notes.
The government had on 24 November stopped over-the-counter exchange of old currency notes at bank counters, but continues the facility at RBI windows until 30 December. There has been suspicion that old notes are being exchanged at a premium, helping the black money holders to whiten their ill-gotten wealth. The rich people use the poor for exchanging their black money with white ones from banks by paying them some money. A report in The Times of India said the arrested RBI official and others were exchanging the notes at a 15-30 percent commission for exchanging the notes. While arresting some, however, the government seems to let others to continue to enjoy the exchange business, increasing their illegal wealth.
The Bangalore incident is another proof that illegal exchange of old notes is rampant despite the government and its investigative agencies keeping a hawk's eye on all such activities after the demonetization of Rs 500 and Rs 1,000 notes on 8 November. A report in The Economic Times , however, said the premium for such illegal exchange of old notes have fallen drastically now and the money changers are even ready to pay an interest to black money holders in return for a one-year lock-in.
This reversal of trend, according to an economist quoted in the report, indicates that the black money has already entered into the system. Another reason being spoken about is that holders have found new ways to convert their black money into white.
Over years of practice allowed by the government, blackmoney has become an insuperable part of currency system of India. The debate on whether demonetization is a boon or blunder for 125 crore Indians is turning intense with former finance minister P Chidambaram and noted economist Jagdish Bhagwati joining with their views and allegations. Chidambaram said PM Narendra Modi's currency ban is the biggest scam of the year and an "absurd, thoughtless move" that must be probed while Bhagwati has said demonetization is a "courageous and substantive economic reform that, despite the significant transition costs, has the potential to generate large future benefits". But Bhagwati, like Modi and other BJP leaders, is drawing a clear political line and has not explained the "benefits" of suffering by the people of India. He is just confusing the affected masses of India.
Bhagwati's argument, that the currency ban will check counterfeit notes "with the new notes being much less prone to counterfeiting" doesn't have much support of evidence on the ground since there are already reports that fake Rs 2,000 notes are in circulation. Given the past experience, it is just a matter of time before fake notes enter the scene again in a major way. Bhagwati's optimistic views on the currency ban is a booster dose to the Narendra Modi-government currently struggling to face criticism on the massive, overnight currency ban
Chidambaram's allegation that currency ban is a scam with an ill-intent has generated debate in the media and the former FM has asked some right, pointed questions. For instance, Chidambaram questions the large-scale leakage of new Rs 2,000 notes to hoarders at a time when new currency is scarce even at bank branches. The incidents of new Rs 2,000 note bundles surfacing across the country to the tune of crores of rupees point to major lapses in implementation by the Modi government. These instances must be investigated and the likely involvement of bank officials needs to be probed.
Chidambaram is bang on when he says what calculations went to the government decision of setting the Rs 24,000 weekly withdrawal limit from bank branches when enough isn't cash available. Similarly, his point that blanket ban on district cooperative banks has hurt the farmers is true given the experience in rural areas, especially in states like Kerala where cooperative sector plays a key role. The Modi government owes an explanation on these and has faced severe criticism for lack of planning, in turn, causing difficulties to public.
Chidambaram defending the Congress' opposition strategy in Parliament — the PM should be present and speak on the issue—isn't an unreasonable demand. Given the critical nature of demonetization for India's economy and the hardships it has caused to its common people. There is no excuse for PM Modi or BJP for not taking the Parliament into confidence, stating the objectives, progress and rationale of the demonetization scheme.
Bhagwati notes that "around 80 percent of the currency in higher denominations has now been deposited back into bank accounts. Since individual deposits will now be matched with their tax returns and unaccounted deposits will be taxed, this will yield a windfall for the government, permitting large increases in social expenditures." But this is something many other economists have questioned cautioning one should wait and watch as to how much of the unaccounted deposits the tax department is able to recover ultimately. For instance, take a look at what another world-renowned economist and former RBI governor, Raghuram Rajan, said on demonetization. "Black money hoarders find ways to divide their hoard into many smaller pieces. You find that people who haven't thought of a way to convert black to white, throw it into the coffins or hundi in some temples. I think there are ways around demonetization. It is not that easy to flush out the black money."
The Modi government could have introduced the demonization without harming the common peole and helping the rich and corporate lords.
While it is a fact that the demonetization has nudged several hesitant people to start using electronic payment tools, the idea of using large scale demonetization (sucking out 86 percent of currency by value all of a sudden), is contested by experts, who have been saying that such a push should have happened over a period of few years, rather than through a shock-treatment such as this putting lives at difficulty. Also, India needs to have strong laws to ensure customers and common people are protected in the event of losing money while making payment through mobile or laptop. As of now, that isn't the case.
Chidambaram has raised certain important points on demonetization. His posers expose the government's implementation flaws and immediate challenges on making the transition process smooth to end the cash-crunch.
PM Modi's shock therapy has caught the common people unaware and hence they have no idea about the move and how to go about, while for the rich and corporate lords money is not at all a problem.
EU trade agreements: Delivering new opportunities in time of global economic uncertainties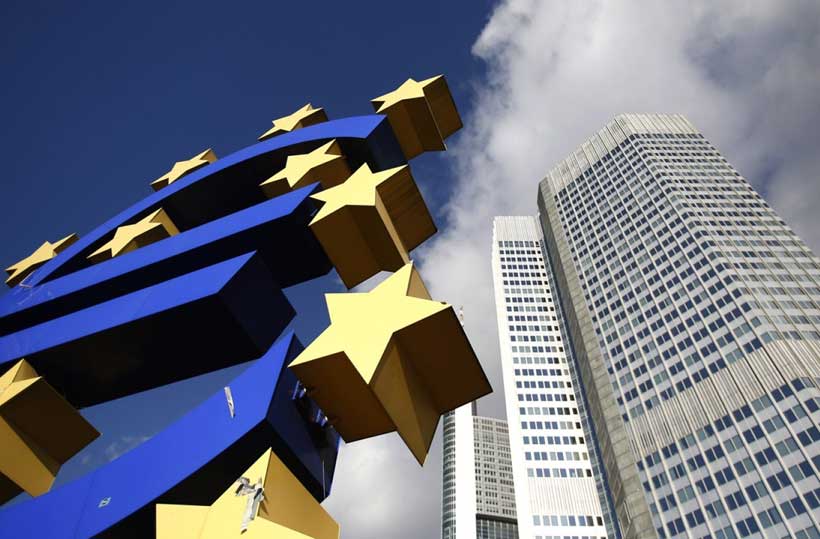 Despite the difficult global economic climate, European companies have continued to make good use of the opportunities created by the European Union's trade network – the largest in the world. In 2018 this network covered 31% of Europe's trade exchanges, a figure that is set to rise significantly (to almost 40%) as more trade agreements enter into force, according to the European Commission's annual report on the implementation of trade agreements released today. Overall, trade accounts for 35% of the EU's gross domestic product (GDP).
In 2018 EU exports to and imports from trade agreement partners showed positive developments, with a continued growth of 2% and 4.6% respectively, with a strong performance of EU agri-food exports. The EU's growing network of trade agreements is creating economic opportunities for workers across Europe, with over 36 million jobs being supported by exports to outside of the EU. The EU recorded a surplus of €84.6 billion in trade in goods with its trade agreement partners, compared to its overall trade deficit with the rest of the world of about €24.6 billion.
Commenting on the report, Commissioner for Trade Cecilia Malmström said "Trade agreements create opportunities for European businesses to grow and hire more people. Today's report shows that overall trade is up, and more of our global trade is covered by preferential deals than ever before. Our food and drink exports in particular are flourishing thanks to lower tariffs and legal protection abroad for artisanal EU products like Champagne and Feta. The report also provides evidence of how our focus on trade and sustainable development is bearing fruit. Furthermore, we have taken a number of unprecedented steps to enforce the commitments made by our trade partners in the last year, including notably on workers' rights. There is still work to be done, of course. But by opening up this data to the wider public we hope to launch a wider discussion about how to make sure trade agreements benefit as many citizens as possible."
Looking at specific sectors across agreements, the 2018 report shows:
EU agri-food exports to trade partners continued to grow with an overall increase of 2.2% compared to the previous year. Exports of agri-food products to South Korea also gained 4.8 %. Also noteworthy are agri-food exports to Georgia, Moldova and Ukraine, which grew by 11% compared to 2017;
EU industrial goods exports also increased overall by 2%, with stronger growth among others for chemicals (2.5 %), mineral products (6 %) and base metals (4.4 %).
Looking for instance at one of the recent trade agreements, the report shows that in the first full calendar year (2018) of the EU-Canada trade agreement implementation:
bilateral trade in goods grew by 10.3% and the EU's trade surplus with Canada increased by 60%;
EU goods exports to Canada rose by 15% (or €36 billion in extra export revenue), especially for sectors where import duties were previously high such as pharmaceuticals (up 29%), machinery (up 16%) or organic chemicals (up 77 %); 
EU Agri-food exports to Canada (accounting for 9% of total EU exports) rose by 7%.
Moreover, following intensive discussions in the joint committees created under the different trade agreements, several partner countries lifted barriers to trade, thus allowing more EU companies to benefit fully from the opportunities these agreements offer. Danish and Dutch farmers, for example, will be able to export beef to South Korea, while Poland and Spain will be able to export poultry meat to South Africa.    
The report investigates also the impact of the provisions included in the dedicated 'Trade and Sustainable Development' (TSD) chapters, which are part of all modern EU trade agreements. These chapters aim at engaging with trade partners to implement international rules on labour and the environment, as incorporated in multilateral environmental agreements or International Labour Organisation (ILO) conventions. Recent achievements ahead of the entry into force of the respective agreements include the ratification by Mexico and Vietnam of ILO Convention 98 on the rights to organise and collective bargaining. Additionally, the agreements with Vietnam, Japan, Singapore, Mercosur and Mexico include reinforced commitments to effectively implement the Paris Agreement on Climate Change.
In 2018 and 2019, the EU also took several enforcement actions under its trade agreements, including in relation to labour standards. Among other examples, the EU requested a panel following South Korea's failure to ratify ILO Conventions on workers' rights, notably freedom of association and collective bargaining.
However, the report also highlights the need to increase efforts – together with Member States and stakeholders – to raise awareness of the opportunities trade agreements offer, as well as stepping up enforcement action so the agreements deliver the intended results. 
The report will now be subject to discussion with the European Parliament and Member States' representatives in the Council.
Turkey's Syria offensive could spark another catastrophe
Airstrikes and a ground offensive by Turkey in northern Syria against Kurdish forces have left civilians dead and forced tens of thousands to flee, UN agencies said on Friday, amid fears of another "humanitarian catastrophe" in the war-torn country.
Expressing concern about the military campaign launched on Wednesday, the UN's emergency relief chief Mark Lowcock noted that the Turkish Government had "assured me that they attach maximum importance to the protection of civilians and the avoidance of harm to them".
Speaking to journalists in Geneva, Jens Laerke from the Office for the Coordination of Humanitarian Affairs (OCHA), said that Thursday had seen "intense shelling all along the north-eastern Syrian border with Turkey, from Jarablus, to the west of the Euphrates, to the Iraqi border".
Highlighting the potential for further suffering for Syrians caught up in more than eight years of war, Christian Cardon de Lichtbuer, from the International Committee of the Red Cross (ICRC), said that "we have there all the ingredients for unfortunately yet another humanitarian crisis in Syria".
UN human rights office confirms eight civilian deaths
As of Thursday evening, the UN human rights office, OHCHR, reported that seven civilians, including two women and a boy, had been killed in the first two days of the Turkish operation.
A male civilian man was also reported killed in Jarablus on Wednesday, OHCHR spokesperson Rupert Colville said, adding that a woman and a boy were injured yesterday, during "counter-attacks and ground strikes" by Kurdish non-State armed groups.
In response to the mass displacement of people from the northern border area, mainly to Al-Hasakeh district, the World Food Programme (WFP) has provided ready-to-eat meals to around 11,000 people there, with the help of the Syrian Arab Red Crescent (SARC).
WFP supports close to 650,000 people in north-eastern Syria via a field hub in Qamishli; around 580,000 are currently in areas under Kurdish control, it said in a statement.
"Mass population displacement has been reported since the escalation of violence", said WFP spokesperson Hervé Verhoosel. "Over 70,000 people from Ras al-Ain and Tal Abiad have been displaced so far."
UN food agency 'will cover' needs of the displaced
Several thousand more have move to Raqqa governorate since the beginning of Operation Peace Spring by the Turkish military on Wednesday, Mr. Verhoosel added, while many other were on their way to shelters in Raqqa city, "where WFP will be covering their food needs".
Although UN humanitarian staff remain in Qamishli, "their ability to operate and provide relief is severely restricted" by the hostilities, OCHA's Mr. Laerke explained, adding that local authorities were also reportedly "imposing some quite strict security measures at checkpoints".
Linked to the military campaign, Marixie Mercado from the UN Children's Fund (UNICEF) said that the Alouk water pumping station reportedly came under attack early on Thursday.
"This is a station that provides safe water to at least 400,000 people in Hassakeh governorate, including displacement camps," she said
In Tal Abiad, two schools have been reportedly taken over for military use, Ms. Mercado added, while child protection programmes have been suspended in Ras al-Ain, Mabrouka camp, Tal Halaf, Sulok and Tal Abiad.
Health and Nutrition response in Ras al-Ain and Mabourka camp had also been put on hold, while schools in these areas have closed and the water supply has been affected.
Asked whether any Syrian refugees had been seen returning to a so-called safe zone either side of the Turkey-Syria border, Andrej Mahecic, spokesperson for the UN High Commissioner for Refugees (UNCHR), said that he had "no information" of any Syrian refugees doing so.
Any such buffer zone would have to set up "with full international humanitarian law safeguards in place, including the consent of the Government and warring parties and the zone being of civilian character, the safety of civilians would be hard to guarantee", the UNHCR spokesperson added.
So-called 'safe zone' is not managed by UN
Echoing those comments, OCHA highlighted the vulnerability of those displaced by the conflict and the uncertainty surrounding a so-called buffer zone cleared of Kurdish fighters on the border, reportedly proposed by Turkey.
"It's not something that's been set up by humanitarians, it is a zone that has been set up by military planners in Turkey," said Mr. Laerke. "We do not control it and we have not been involved in the planning of it."
After more than eight years of war in Syria, needs are "significant and widespread", Najat Rochdi, Senior Humanitarian Adviser to the UN Special Envoy for Syria, reiterated in Geneva on Thursday.
Over 11 million people require some form of humanitarian assistance, she said, including 4.7 million living in areas of high severity of need.
Amid uncertainty about how the military campaign will develop, the ICRC reiterated concern about the lack of basic services available to those displaced in the coming days and weeks, in towns and cities levelled by bombardment and shelling in a bid to drive out ISIL forces.
"People are moving inside Syria, so we can assume, yes, they will go towards (the) south," said the international Red Cross committee's Mr. de Lichtbuer. "With the complexity and so areas like Deir-Ez-Zor, and Raqqa, which are not necessarily places that can welcome thousands of people, we will see how it evolves in the coming hours, because it is moving very fast."
ADB Unveils New 5-Year Strategy for Nepal to Promote Stronger, More Inclusive Economy
The Asian Development Bank (ADB) has released a new 5-year Country Partnership Strategy (CPS) for Nepal that lays out ADB's support to help the country achieve its goal for a stronger and more inclusive economy.
The Nepal CPS for 2020–2024, endorsed by ADB's Board of Directors today, will focus on three priority areas: improved infrastructure for private sector-led growth, improved access to devolved services, and environmental sustainability and resilience. Under the new strategy, ADB expects to lend an estimated $500 million to $600 million on average during 2020–2022.
"With the political stability and the federal system of governance in place, Nepal is poised to bring about the desired economic and social transformation," said ADB Country Director for Nepal Mr. Mukhtor Khamudkhanov. "Our new CPS is aligned with the government's plan of achieving higher economic growth, reducing poverty, and improving people's lives. Nepal has seen reduced poverty and raised literacy levels in the last decade. Now, moving forward, smooth implementation of federalism, investments in critical physical infrastructure, and creating an environment for private sector investments are critical to further boost growth and reduce poverty."
Under the new CPS, ADB will support hydropower development and renewable energy, roads and air transport, logistics, and trade facilitation to strengthen domestic, regional, and international connectivity; reduce the costs of production and trade for businesses; and attract private investment. The CPS will help support development of cities and urban municipalities, quality education and employment-oriented skills development, and increased agriculture productivity and commercialization to augment rural incomes. These will be targeted to benefit women and disadvantaged social groups.
In all its development programs and projects, ADB will continue to prioritize gender equality and social inclusion, as well as disaster resilience and environmental sustainability.
The CPS also supports increased availability of, and more equitable access to, basic services through the federal system of governance; stronger resilience to natural hazards that occur periodically; and sustainable use of natural resources. ADB will assist with policy reforms for devolved service delivery, including subnational public financial management; and sector reforms in agriculture, air transport, and water supply. Knowledge and development of institutional capacity, especially at subnational levels, will be emphasized.
The CPS reflects feedback from ADB's consultations with the government agencies at the central, provincial, and local levels, as well as with international development partners, civil society, and the private sector.
Since its establishment in 1966, ADB has provided almost $6 billion in financial and technical assistance to Nepal. The assistance was provided in energy, transport, water supply and urban infrastructure services, agriculture and irrigation, and education.