Demonetization: Ruling LDF in Kerala to organize protest against currency ban
The abrupt demonetization move by the Modi government on November 08 ostensibly to track black and fake money in circulation without any proper plan to save the common people has made the common people go mad. While making this important announcement the Modi government obviously refused to take both people and the Parliament into confidence, thereby causing additional existential worries to common people.
Parliament is turmoil over the issue but neither PM Modi o not the ruling BJP is worried about the negative consequences of the seemingly ill-fated move.
The ruling CPM-led LDF in India's Kerala state will organize a 'human chain' across the state on 29 December as part of its plans to intensify protests against hardships faced by people due to the strange demonetization scheme of the Modi's BJP government. The protest is meant to force the Modi government to withdraw the currency ban announced on 8 November and compensate the people for their loss of revenues and suffering following the demonetization announcement in midnight by PM Narendra Modi.
The 'human chain' would be formed from northern district Kasargod to state capital in the south, Thiruvananthapuram, LDF convener Vaikom Viswan said."Not only party workers and sympathizers but everybody who share the same sentiments on the issue can participate in the human-chain protest," he said.
Before organizing the 'human chain', the front would conduct conventions in all panchayats across the state on 20 and 22 December to create awareness among people about the drawbacks of abrupt withdrawing high denomination notes. Party volunteers would also conduct house visits at the booth level on 27 and 28 December in this regard. Alleging that only corporates have benefited from the demonetization, Viswan said the decision to withdraw currency was taken by the Centre with "political motives."
CPM party held the PM Modi "singularly responsible" for the "mess" in the economy due to demonetization and it has renewed its contempt notice against him for ignoring Parliament and continuously making policy statements outside Parliament and "running away" from a debate in the House.
Referring to Modi's 8 November demonetization announcement, CPM leader Sitaram Yechury MP said, "The Prime Minister is singularly responsible for the entire mess in our economy and the harm it caused to common people because it was his announcement, as his personal decision and not that of the Union Cabinet. Let him be accountable to the House. Why is he running away from Parliament?" Observing that Modi was not present in Rajya Sabha when questions on the PMO were listed to be answered, he said, "The Prime Minister avoids coming to the House, but continuously makes policy statements outside in public speeches. He is continuously violating parliamentary norms and practices." Parliamentary democracy is derailed.
Yechury added: "Even today, there was clear violation as the waiver of service tax on credit and debit card transactions was made outside Parliament. No tax proposal can be made anywhere else but in Parliament," Yechury said, adding that the Consolidated Fund of India "will now get less service tax receipts because of the Prime Minister's proposal". "That is why it is contempt of Parliament. It is completely against the norms and traditions of Parliament. I have renewed my contempt notice today and urged the Upper House (Rajya Sabha) Chairman Hamid Ansari to consider it and give his ruling. A meeting of the Privileges Committee has been called," he told a press conference in New Delhi.
Referring to Finance Minister Arun Jaitley's statement that there was no rule to make the PM sit through any debate in Parliament, the CPM General Secretary said there are precedents when the then Prime Minister Manmohan Singh sat through two debates on the 2G spectrum allocation scam and the coal scam and replied to it.
"But here this Prime Minister is running away from debate," he alleged. He said the demand for a Joint Parliamentary Committee to go into "all aspects" of effects of demonetization including "the deaths of over 100 people", the "harassment" caused to the public and "several" BJP leaders allegedly being caught with large amounts of cash, has been supported by several major Opposition parties in Parliament.
The CPM leader said the demonetization move, according to Modi, had the objectives of fighting blackmoney, corruption and counterfeit. However, now the Reserve Bank of India says 82 per cent of the value of currency notes withdrawn have come back to the banking system, totaling about Rs 11.86 lakh crore and the old notes can be exchanged till 30 December. "At this rate, more notes than the value of counterfeit currency have been deposited and become legal in the banking system. So the PM has successfully converted black money into white and legalized counterfeit currency. None of his objectives have been achieved," Yechury said, adding it "reveals a deliberate attempt to legalize counterfeit money and convert black money into white".
Referring to French queen Marie Antoinette's infamous quote 'if you don't have bread, have cake', he said the PM Modi has become "Modi Antoinette as he is saying 'if you don't have paper money, use plastic money'" when 98 per cent of Indian economy is cash economy. Even in the USA which has the reach of banking system and internet network is vast, 46 per cent of the economy runs on cash, he said, adding Modi has been "talking of a cashless economy and probably living in something like a fool's paradise".
Meanwhile, many cash lords with huge sum of unaccounted money and gold reserves have been booed across the nation, though not everyone fraud is targeted by the government. A lot of crores of cash and gold have been taken away by the officals from the famous Reddy gang of Andhra Pradesh/Telengana in Chennai with strong political links and patronage. The Central Bureau of Investigation (CBI) has arrested a senior special assistant of the Reserve Bank of India in Bengaluru for alleged involvement in a currency exchange racket, Media reports said nine men were arrested in connection with alleged exchange of Rs 1.50 crore worth of banned currency notes.
The government had on 24 November stopped over-the-counter exchange of old currency notes at bank counters, but continues the facility at RBI windows until 30 December. There has been suspicion that old notes are being exchanged at a premium, helping the black money holders to whiten their ill-gotten wealth. The rich people use the poor for exchanging their black money with white ones from banks by paying them some money. A report in The Times of India said the arrested RBI official and others were exchanging the notes at a 15-30 percent commission for exchanging the notes. While arresting some, however, the government seems to let others to continue to enjoy the exchange business, increasing their illegal wealth.
The Bangalore incident is another proof that illegal exchange of old notes is rampant despite the government and its investigative agencies keeping a hawk's eye on all such activities after the demonetization of Rs 500 and Rs 1,000 notes on 8 November. A report in The Economic Times , however, said the premium for such illegal exchange of old notes have fallen drastically now and the money changers are even ready to pay an interest to black money holders in return for a one-year lock-in.
This reversal of trend, according to an economist quoted in the report, indicates that the black money has already entered into the system. Another reason being spoken about is that holders have found new ways to convert their black money into white.
Over years of practice allowed by the government, blackmoney has become an insuperable part of currency system of India. The debate on whether demonetization is a boon or blunder for 125 crore Indians is turning intense with former finance minister P Chidambaram and noted economist Jagdish Bhagwati joining with their views and allegations. Chidambaram said PM Narendra Modi's currency ban is the biggest scam of the year and an "absurd, thoughtless move" that must be probed while Bhagwati has said demonetization is a "courageous and substantive economic reform that, despite the significant transition costs, has the potential to generate large future benefits". But Bhagwati, like Modi and other BJP leaders, is drawing a clear political line and has not explained the "benefits" of suffering by the people of India. He is just confusing the affected masses of India.
Bhagwati's argument, that the currency ban will check counterfeit notes "with the new notes being much less prone to counterfeiting" doesn't have much support of evidence on the ground since there are already reports that fake Rs 2,000 notes are in circulation. Given the past experience, it is just a matter of time before fake notes enter the scene again in a major way. Bhagwati's optimistic views on the currency ban is a booster dose to the Narendra Modi-government currently struggling to face criticism on the massive, overnight currency ban
Chidambaram's allegation that currency ban is a scam with an ill-intent has generated debate in the media and the former FM has asked some right, pointed questions. For instance, Chidambaram questions the large-scale leakage of new Rs 2,000 notes to hoarders at a time when new currency is scarce even at bank branches. The incidents of new Rs 2,000 note bundles surfacing across the country to the tune of crores of rupees point to major lapses in implementation by the Modi government. These instances must be investigated and the likely involvement of bank officials needs to be probed.
Chidambaram is bang on when he says what calculations went to the government decision of setting the Rs 24,000 weekly withdrawal limit from bank branches when enough isn't cash available. Similarly, his point that blanket ban on district cooperative banks has hurt the farmers is true given the experience in rural areas, especially in states like Kerala where cooperative sector plays a key role. The Modi government owes an explanation on these and has faced severe criticism for lack of planning, in turn, causing difficulties to public.
Chidambaram defending the Congress' opposition strategy in Parliament — the PM should be present and speak on the issue—isn't an unreasonable demand. Given the critical nature of demonetization for India's economy and the hardships it has caused to its common people. There is no excuse for PM Modi or BJP for not taking the Parliament into confidence, stating the objectives, progress and rationale of the demonetization scheme.
Bhagwati notes that "around 80 percent of the currency in higher denominations has now been deposited back into bank accounts. Since individual deposits will now be matched with their tax returns and unaccounted deposits will be taxed, this will yield a windfall for the government, permitting large increases in social expenditures." But this is something many other economists have questioned cautioning one should wait and watch as to how much of the unaccounted deposits the tax department is able to recover ultimately. For instance, take a look at what another world-renowned economist and former RBI governor, Raghuram Rajan, said on demonetization. "Black money hoarders find ways to divide their hoard into many smaller pieces. You find that people who haven't thought of a way to convert black to white, throw it into the coffins or hundi in some temples. I think there are ways around demonetization. It is not that easy to flush out the black money."
The Modi government could have introduced the demonization without harming the common peole and helping the rich and corporate lords.
While it is a fact that the demonetization has nudged several hesitant people to start using electronic payment tools, the idea of using large scale demonetization (sucking out 86 percent of currency by value all of a sudden), is contested by experts, who have been saying that such a push should have happened over a period of few years, rather than through a shock-treatment such as this putting lives at difficulty. Also, India needs to have strong laws to ensure customers and common people are protected in the event of losing money while making payment through mobile or laptop. As of now, that isn't the case.
Chidambaram has raised certain important points on demonetization. His posers expose the government's implementation flaws and immediate challenges on making the transition process smooth to end the cash-crunch.
PM Modi's shock therapy has caught the common people unaware and hence they have no idea about the move and how to go about, while for the rich and corporate lords money is not at all a problem.
Year-old peace agreement must be implemented for 'lasting peace' in Central African Republic
Following a visit to the Central African Republic, a UN independent expert said that everyone must take all measures necessary to effectively implement the peace agreement that was signed in Bangui a year ago.
"The first anniversary of the Khartoum Peace Agreement, celebrated on 6 February, provided an opportunity for all parties to review its implementation, which will lead to a lasting peace", Yao Agbetse, Independent Expert on the situation of human rights in the Central African Republic, said on Thursday.
In pointing out that the agreement allowed armed groups to join the Government, he said it is considered "a symbol of the unification of the Republic".
"But", he maintained, "for the agreement to be effective, all parties must sincerely implement its provisions, and justice measures must be taken".
Minding the security situation
During his visit, Mr. Agbetse took note of ongoing reform of the security sector as well as the beginning of the Disarmament, Demobilization, Reintegration and Repatriation (DDRR) process whereby weapons are physically removed from ex-belligerents, armed groups are disbanded, and former combatants are reintegrated into civilian society.
He urged all involved to mobilize the necessary technical and financial resources to implement the nationwide process as early as possible.
Despite the steps already taken to improve the security situation, much remains to be done to prevent a resurgence of violence, keep young people at home, support the peace process, and punish Peace Agreement violations, according to the UN expert.
He observed that despite laudable efforts by local actors, school closures, especially in the countryside, forces children out of the education system, making them vulnerable to human trafficking and recruitment by armed groups.
Transitional justice
Mr. Agbetse called on the National Assembly to promptly adopt several bills required by the Agreement, including on freedom of communication and the creation of a Truth, Justice, Reparation and Reconciliation Commission.
Upon being informed of the establishment of transitional justice institutions, he underscored the importance that they be "provided with appropriate resources to carry out their mission".
"Swift and substantial assistance from international partners is essential," he said.
He upheld that the international community continue to support the organization of presidential elections within the constitutional time frame, saying "all actors, including political parties and the media, must refrain from any hate speech and avoid inciting hatred".
"Necessary action for a peaceful election must be taken now," concluded the UN expert.
Mr. Agbetse will present his findings to the UN Human Rights Council during a high-level interactive dialogue scheduled for 18 March.
Independent experts are appointed by the Geneva-based Council to examine and report back on a specific human rights theme or a country situation. The positions are honorary and the experts are not UN staff, nor are they paid for their work.
Climate-neutral Europe: EU invests more than €100 million in new LIFE Programme projects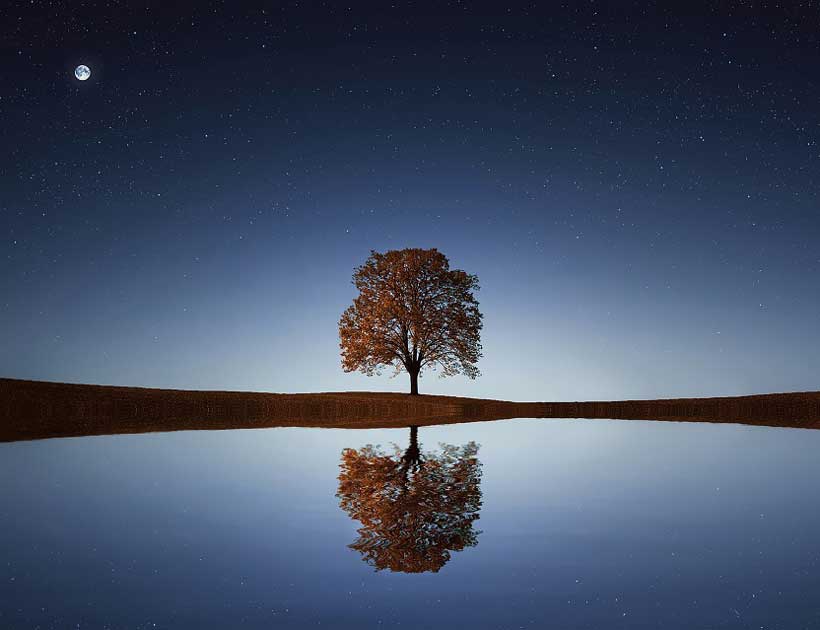 The European Commission today announced an investment of €101.2 million for the latest projects under the LIFE programme for the Environment and Climate Action. The funding will support 10 large-scale environment and climate projects in nine Member States, helping Europe's transition to a sustainable economy and climate neutrality. Theseprojects are located in Cyprus, Estonia, France, Greece, Ireland, Latvia, Slovakia, Czechia and Spain.
Executive Vice-President of the European Commission Frans Timmermans said: "The European Green Deal is about improving the well-being and prosperity of our citizens, while protecting nature and the climate. LIFE projects have played an important role for many years and have a big impact on the ground. With today's €100 million investment we will help to preserve precious natural habitats, keep the air clean, and cut pollution in many lakes and rivers in Europe."
Commissioner for the Environment, Oceans and Fisheries Virginijus Sinkevičius said: "LIFE integrated projects enable Member States' authorities to make a real difference to the environment and people's lives. The projects will help Member States to conserve nature, improve air and water quality, and make the economy greener. This will improve our resilience to the changing climate."
Integrated projects improve citizens' quality of life by helping Member States comply with EU legislation in six areas: nature, water, air, waste, climate change mitigation and climate change adaptation. They support implementation of environmental and climate legislation in a coordinated manner and on a large territorial scale, leveraging funding from other EU sources, national and regional actors and private investors.
The LIFE investment is set to mobilise over €6.5 billion of complementary funds, as Member States can also make use of other EU funding sources, including agricultural, regional and structural funds, Horizon 2020, as well as national funds and private sector investment.
The large-scale projects will support the European Green Deal and the EU's ambition of becoming the world's first climate-neutral continent by 2050. They will help to restore and conserve ecosystems and species we all depend on, move towards a circular economy, improve air and water quality, boost sustainable finance and increase climate resilience in Europe.
Impact on the ground
Nature conservation: Integrated projects in Estonia, Ireland and Cyprus will help to conserve Europe's nature and improve the management of the EU Natura 2000 network of protected areas. Many important habitats and species will benefit, from forests, farmlands, grasslands, coastal areas and peatlands to pollinators. These habitats also serve as valuable carbon sinks.
Waste management: A project in Greece will promote waste prevention and re-use, reducing the amount of municipal waste going to landfill. New waste indicators and standards will be developed to help build the circular economy.
Air quality: LIFE funding will assist Slovakia in complying with EU directives on air quality, reducing the population's exposure to harmful air pollutants. Neighbouring Czechia, affected by similar air quality problems, will also benefit.
Water: Integrated projects working at river basin-scale will protect and improve water quality in Ireland and Latvia's rivers and lakes, enabling the countries to meet their obligations under the EU Water Framework Directive.
Climate change adaptation: LIFE funding will also support increased resilience to climate change. Projects will integrate climate change adaptation into planning and other policy areas in Spain as well as building adaptation capacity in France using nature-based solutions.
Sustainable finance: Also in France, an integrated project will help bridge significant knowledge gaps in this area and bring green financial products into the mainstream.
Background
The LIFE programme is the EU's funding instrument for the environment and climate action. It has been running since 1992 and has co-financed more than 5,400 projects across the EU and in third countries. At any given moment some 1,100 projects are in progress. The budget for 2014-2020 is set at €3.4 billion in current prices. LIFE integrated projects were introduced in 2014 to help Member States comply with key EU environmental, nature and climate legislation. For the next long-term EU budget for 2021-2027, the Commission is proposing to increase funding by almost 60% for LIFE.
Mobile game aims to bridge gap between citizens and leaders on climate action
Millions of people worldwide will get to share their views on climate action through a UN campaign launched on Thursday aimed at connecting them with Governments and policy makers.
The Mission 1.5 campaign is built around an internet and mobile video game that educates people about climate policy and allows them to vote on possible solutions.
The campaign was developed by the UN Development Programme (UNDP), alongside experts in game development, climate science and public polling.
"Together with partners from across the private and public sectors, we have the ability with this campaign to connect millions of people with their governments in an innovative two-way discussion on solutions to the climate crisis, and increase ambition ahead of the COP26 climate talks in Glasgow later this year", said Achim Steiner, UNDP Administrator.
Mission 1.5 takes its name from the collective effort to limit global temperature rise to 1.5 degrees Celsius, as agreed by world leaders meeting in Paris in 2015.
Described as the world's biggest survey of public opinion on climate change, it aims to give 20 million people a chance to have their say. A previous survey ahead of the Paris talks canvassed 10,000 people in 76 countries.
Players will take on the role of climate policymakers who make decisions to meet the 1.5 degree goal.
Afterwards, they will vote on key climate actions that they would like to see adopted. The data will be analyzed and delivered to Governments.
The hope is that the game will bridge the gap between citizens and governments on climate action.
"People often feel disconnected from the leaders that must make urgent decisions on the climate crisis," said Cassie Flynn, UNDP Climate Change Advisor.
"Mission 1.5 is a way to help people understand climate solutions and make their voices heard. In many ways, it is the People's Climate Vote."