Turkey's Independence Struggle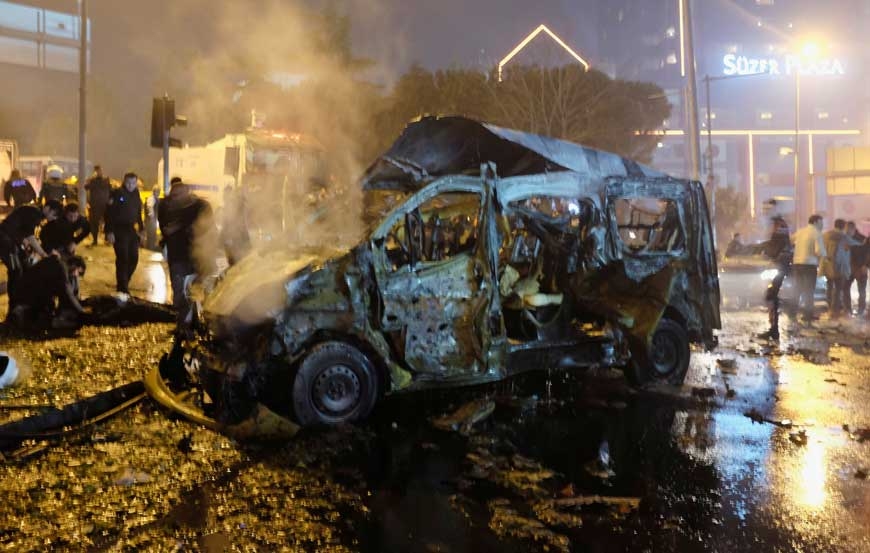 [yt_dropcap type="square" font="" size="14″ color="#000″ background="#fff" ] W [/yt_dropcap] e are witnessing terrorist organizations using a tool in the war between countries. Turkey has been fighting PKK terrorist organization for 35 years. But this is just tip of the iceberg. The PKK is just a simple terrorist organization.
Turkey, on the other hand, is a powerful state based on the Ottoman Empire, whose history is full of wars, which dominated 3 continents. The continuation of this war for 35 years indicates that Turkey has not fought a simple terrorist organization. For 35 years, Turkey has been fighting against the coalition of countries that provide arms to the PKK terrorist organization and provide logistical support. It is not possible to fight against Turkey unless the PKK terrorist organization obtains support from the outside. A simple terrorist organization can never fight a big state for 35 years.
States with imperial aims in the Middle East use the PKK terrorist force against Turkey. When Turkey does not accept the policies of these states, the PKK terrorist organization is attacking in Turkey. Bombs explode in Turkey when Turkey, Asia and Middle East countries and oil and natural gas agreements are made. These are never a coincidence.
Turkey has made important progress in the defense industry in recent years. These progresses are very important in terms of Turkey's national independence. Because Turkey understood that on July 15th the coup and occupation initiative was solitary and that allies were not helped. In fact, Turkey understand that some of its allies were supporting the FETO terrorist organization in the coup attempt. For this reason, after the coup and invasion attempt, the prospect of economic and political independence emerged.
Turkey is a strategically important country. Countries that are friendly with Turkey have achieved significant gains. Some countries support terrorist organizations against the possibility of the axis change of Turkey. Terrorist organizations used against Turkey and supported by some countries are PKK terrorist organization, FETO terrorist organization, ISIL terrorist organization.
Let's just look at the attack by the PKK and ISİL terrorist organizations in Turkey in 2016. (Source: http://www.aljazeera.com.tr/haber/2016daki-bombali-saldirilar)
January 12, 2016 – Istanbul, Sultanahmet
In the suicide attack of ISIS in Sultanahmet Square in Istanbul, 13 German tourists lost their lives. Fourteen foreign nationals were injured in the explosion.
January 14, 2016 – Diyarbakır, Çınar
In the Çınar district of Diyarbakir, the Police Headquarters building, where the police lodge was located, was attacked by PKK members with bombed vehicles. Two of them lost their lives. 39 people were injured, including 6 police and 8 police officers.
February 17, 2016 – Ankara
In Ankara, 29 people, including civilians, lost their lives in a bombed vehicle attack on service vehicles carrying Turkish Armed Forces personnel. 61 people were injured in the attack. Prime Minister Ahmet Davutoglu said the attack was carried out by the PKK in Syria. The PKK-affiliated organization TAK stated that the action was carried out by them.
March 13, 2016 – Ankara, Red Crescent
A car bomb was detonated near Güvenpark in Ankara Red Crescent. The PKK killed 37 people and 71 people were wounded in the attack.
19 March 2016 – Istanbul, Istiklal Street
Istanbul, on Istiklal Street, killed 5 people, including himself, as a result of an explosion of the bomb on the member of ISIS. 37 people were wounded in the attack. Twelve of the injured were foreign nationals.
March 31, 2016 – Diyarbakır
7 policemen were killed in the bombardment attack on the police service near the Diyarbakir Bus Station. 13 police and 14 civilians were injured. The attack was organized by the PKK.
April 27, 2016 – Bursa
Bursa, Ulu Camii next to a live bomb attack that killed a person, 13 people were injured. Attack PKK-affiliated TAK has undertaken. Dönem Interior Minister Efkan Alla explains that the attacker is a 24-year-old PKK member Traitor.
May 1, 2016 – Gaziantep
Gaziantep police headquarters building was attacked with a bombed vehicle, 2 police martyrs, 19 police, 23 people were injured. It was announced that the attack was linked to ISID.
May 12, 2016 – Diyarbakir
A bomb-loaded truck belonging to the Kurdistan Workers' Party (PKK) killed 16 people, 23 others were injured in the Dürümlü field of Sur province of Diyarbakir.
June 7, 2016 – Istanbul, Vezneciler
The Istanbul Vezneciler was attacked with a bombed vehicle. Six policemen were killed and five civilians were killed in an attack targeting the aggressive force. 36 people were wounded in the attack on 3 heavy. The attack was a TAK.
June 8, 2016 – Mardin, Midyat
The police headquarters in Mardin's Midyat district was attacked with a bombed vehicle. Two of the police have lost their lives in the attack. 34 people were injured. PKK attacked the attack.
June 28, 2016 – Istanbul
At the Istanbul Atatürk Airport, 45 people were killed and 239 people were injured in the armed attack on three people who were reported to be members of ISIS.
August 1, 2016 – Bingöl
7 policemen were killed and 2 policemen were wounded in bombardment attack against armored midibus carrying agile police officers in Bingöl. PKK attacked the attack.
August 10, 2016 – Diyarbakir
On the way to Mardin in Diyarbakir, besides a vehicle belonging to agile force, the bomb-laden vehicle lost five civilian lives after the explosion of the vehicle. 5 police and 12 people were injured. PKK attacked the attack.
August 10, 2016 – Mardin, Kızıltepe
Mardin Kızıltepe municipality in the parking lot bomb-loaded vehicle detonated during the passage of vehicles carrying agile force teams. In the explosion, a police officer and two civilians lost their lives. 5 police officers injured 30 people. PKK attacked the attack.
August 16, 2016 – Diyarbakir, Çınar
In the Çınar district of Diyarbakir, the PKK attacked the Regional Traffic Directorate with a bombed vehicle. In the attack, 5 police officers were martyred, one kid lost 2 civil lives.
August 17, 2016 – Van
Police detonated a bomb-laden vehicle parked in front of two April Police Station in Van city center, and the police lost four lives. Twenty police officers and 72 police officers were hurt. PKK attacked the attack.
August 18, 2016 – Elazig
Elazığ Police Department, organized by the PKK bombers attacked 5 security guards were killed, 217 people were injured.
August 20, 2016 – Gaziantep
52 people lost their lives in a suicide attack on a henna night in Gaziantep, 94 people were injured. Officials said the attack was behind ISIS.
August 26, 2016 – Sirnak, Cizre
11 police officers were killed and 78 people were injured in the bombed vehicle attack in the agile force branch directorate in Cizre province of Şırnak. PKK attacked the attack.
September 12, 2016 – Van
The PKK attacked the first day of the Feast of Sacrifice in Van city center with a bombed vehicle. At the police point in front of AK Party Provincial Presidency, 53 people were wounded in the explosion and 53 people were injured. PKK attacked the attack.
October 6, 2016 – Istanbul, Yenibosna
Ten people were injured in a motorcycle-bombing explosion near the police station in Yenibosna, Istanbul. One day after the security units, a PKK member caught in the province of Aksaray said that the attack was a fallacy.
4 November 2016 – Diyarbakır, Bağlar
The Police Department, located in the Bağlar district of Diyarbakir, was attacked by a vehicle loaded with a bomb near an additional building where the branches of Anti-Terror and Aggressive Force took place and 2 police officers lost their lives. The attack was carried out by both the ISIS and the PKK-linked TAK. The Governor of Diyarbakir announced that the PKK was attacking.
November 24, 2016 – Adana
The bomb-loaded car exploded in Adana Governor's car park. Two people lost their lives in the attack and 33 people were injured. The attack was undertaken by the organization TAK.
December 10, 2016 – Istanbul
Besiktas-Bursaspor after the match in front of the Vodafone Arena was detonated a vehicle in the course of 45 seconds later, immediately stopped at a nearby Maçka Park a person himself exploded.
Most police officers lost at least 38 people during the attacks targeted by the police. More than 150 people were injured. Officials pointed to the PKK as a felicitous assault.
These are attacks that are only in 1 year. Turkey is in a great war. The countries behind these terrorist organizations know the Turkish state very well. These are so cowardly countries that they do not want to fight directly with Turkey. Because they know very well how they are being disrupted by the Turks in history.
But as President Erdogan said in his historical speech breaking record on Youtube:
"Turkey is not just the name of country
Turkey also is a name of hope for millions of oppressed and aggrieved Muslim.
We know clearly the purpose of ruse in Syria at the expense of 400.000 innocent people
We are quite aware of the underlying causes that why the terrorist organization are dragging region again into blood and destruction, while they were at the phase of armistice once.
I'm telling one more time;
THEY WON'T SUCCEED !
If the point had been preponderance of numbers or weapons:
Sultan Alp Arslan wouldn't have succeed
Kilij Arslan wouldn't have succeed
Malik Shah wouldn't have succeed
Murad Hüdavendigâr wouldn't have succeed
If the point had been just technology the Gallipoli campaign would result in different,
Turkish war of independence would have result in different
They won't divide our citizens !
They won't break into pieces our country !
They won't prevent us from waving to our flag !
They won't silence the azans that play five times every day !
do you know what is the point ?
"la galibe illlallah" [The victor only belongs to Allah ]
We will know that !"
U.S.: From mass airstrikes to targeted terrorist attack
The U.S.-led military operation "Inherent Resolve" has begun in August 2014. Its ostensible purpose was a struggle with the gaining ground ISIS at that moment. As the operation develops, Australia, France, Great Britain, Saudi Arabia, the Netherlands, Belgium and other countries joined the American airstrikes.
United forces, with purposes to show power and strengthen its influence in the region carried out more than three thousand airstrikes in the first year, resulting in thousands of victims among civilians. It is worth to note that member states of the coalition didn't try to hide the fact that their actions caused the death of thousands of people. In 2018, British authorities justified civilian deaths by the fact that militants used them as human shields and it was impossible task to minimize losses.
According to "Airwars", the British non-government organization, from 2014 till 2019 up to 13,190 civilians were killed in Iraq and Syria as a result of the international coalition actions.
However, despite all the "efforts" and the Pentagon's loud statements about the fight against international terrorism, the fact of the continuously growing territory controlled by the militants testifies the opposite. In addition, since 2015, facts of provided by Washington direct support to terrorists have begun to be revealed. U.S. and its allies produced weapons were repeatedly found in the territories liberated from jihadists. So, for example in 2017 during armed clashes with government troops militants used anti-tank TOW-2 and SAMS air defense systems of the U.S. production. Also, American medicines, communication tools and even component kits for UAVs were found in positions abandoned by terrorists.
The negative reaction of the international community began to rise in this context and Washington had no choice but to change the strategy of its activity in Syria. The practice of mass airstrikes was replaced by targeted terrorist attacks against government forces by their backed militants.
For implementing of such kind of actions, U.S. retained its military presence in Homs province where their military base Al-Tanf is deployed. A huge amount of evidence U.S. servicemen training armed groups fighters is widely accessible. Moreover it's known that 55 km zone around Al-Tanf has been inaccessible to government troops for years and Syrian army attempts to enter the area were suppressed by the U.S. airstrikes.
At the same time, IS militants have been spotted moving in this region without encumbrance and used the base as a safe zone for regrouping. Terrorists slipped in Deir ez-Zor, Palmyra, as well as Daraa and As-Suwayda from this area. In addition, the U.S. has created the Jaysh Maghawir al-Thawra group to fight government forces in the eastern section of the border between Syria and Iraq. Initially, the armed group was created to fight against government troops, but after a number of defeats they started to protect the area around the Al-Tanf.
Up to the date Washington continues to insist on Bashar al-Assad government "illegitimacy" and actively supports so-called moderate opposition. Pursuing its selfish economic and political goals, the United States counters to the international law, completely ignoring the tens of thousands victims among civilians and millions of refugees flooded Europe. Although the role of the White House and its allies in supporting terrorist groups is difficult to overestimate, the United States obviously will not consider it enough.
FATF: A Sword of Damocles or a tool of financial discipline?
Pakistan has been groaning under the Financial Action Task Force restrictions. There is marked contrast between Pakistan's and India's view of Pakistan's current status, compliant or tardy with regard to most of the conditions. Pakistan oozes optimism that it has complied with most of the conditions. India however is pessimistic about Pakistan's ability to get over the bar anytime soon.
Anti-money-laundering legislation
One hurdle to meet the FATF conditionalities was to have a permanent mechanism to nab and prosecute the offenders. Pakistan's federal cabinet has already approved a new set of rules to amend Anti-Money-Laundering (Forfeited Properties Management) Rules 2021 and the AML (Referral) Rules 2021. Thus, Pak government is now all set to set to introduce new rules on forfeiture, management and auction of properties and assets relating to Anti-Money Laundering (AML) cases and transfer of investigations and prosecution of AML cases from police, provincial anti-corruption establishments (ACEs) and other similar agencies to specialised agencies to achieve remaining benchmarks of the Financial Action Task Force (FATF).
These rules and related notifications for certain changes in existing schedule of Anti-Money Laundering Act 2010 (AMLA) would come into force immediately to be followed by appointment of administrators and special public prosecutors for implementation.
These legislative steps would help the FATF determine whether Pakistan has complied with three outstanding benchmarks, out of 27, that blocked its exit from the so-called grey list in February this year. The FATF has planned several meetings in the second week of June, ending in the FATF plenary on June 21-25.
The three outstanding action points (out of total 27) include (i) demonstrating that terrorist financing (TF) investigations and prosecutions target persons and entities acting on behalf or at the directive of the designated persons or entities; (ii) demonstrating that TF prosecutions result in effective, proportionate and dissuasive sanctions; and (iii) demonstrating effective implementation of targeted financial sanctions against all designated terrorists, particularly those acting for them or on their behalf.
Within framework of the amended rules, the Pak government would appoint dozens of administrators with the powers to confiscate, receive, manage, rent out, auction, transfer or dispose of or take all other measures to preserve the value of the properties and perishable or non-perishable assets (including those at go downs, maalkhanas or any other place) to be confiscated under the AML 2010 rules or court orders pursuant to proceedings under AMLA 2010.
The regional directors of the Anti-Narcotics Force would be designated as administrators for the ANF, customs collectors for the Federal Board of Revenue, directors of directorates of intelligence and investigation of the Inland Revenue Service for the IRS, zonal directors for FIA and additional directors of recovery, disposal and assets management cells for National Accountability Bureau.
Valuation of inventories
The AML (Forfeited Properties Management) Rules 2021 specify how the inventories would be measured, described or defined, protected and evaluated for auction and how to complete all processes thereto, including constitution of auction committees and how properties would be quantified or classified like if a property is of residential, commercial or industrial nature and what should be its market value or sale price etc.
For example, the movable case property worth more than Rs100,000 would be kept in the locker or vault in the State Bank of Pakistan, district or tehsil treasury or any nationalised bank. For withdrawal of such movable properties, the agency concerned would designate two officers of grade-17 or above and prior written permission of next supervisory officer of the agency would be required.
Each agency would establish a central asset recovery office to ensure assets recovery and management of the forfeited property and keep a designated central account with the SBP maintained by the ministry of finance where proceeds of property would be remitted by all agencies after attainment of the finality of forfeiture order by a court. All investigating and prosecuting agencies would exchange financial intelligence and information about the properties with other stakeholders for expeditious confiscation and forfeiture under the AMLA 2010.
Transfer of cases to competent authorities
The Anti-Money Laundering (Referral) Rules, 2021 are being introduced to enable transfer of the cases from one set of investigation agencies to another. If police, the ACEs or any other governmental organisations, other than investigating and prosecution agency under the AMLA, finds that an offence under the AMLA 2010 has been committed and such agency lacks jurisdiction to take cognizance of it, the head of such would refer the matter to the head of the agency concerned having jurisdiction to investigate.
Police, the ACEs or other governmental organisations would continue an inquiry or an investigation of the offence and would take necessary measures to preserve and retrieve the relevant information and evidence and case properties till formal acceptance by the investigating and prosecuting agency concerned as set out in the relevant clause of the AMLA and formal handing over and taking over of complete record.
After acceptance of the case by the competent investigating and prosecuting agency, police or ACEs etc would hand over complete record, including case files, record of proceedings and seizure memos along with relevant evidence, property and other material seized and the accused in custody, if any. Such investigating and prosecuting agencies would resume all the proceedings under the said act including to examine, re-examine persons concerned and other oral and documentary evidence and would expeditiously take steps as necessary for just finalisation of the proceedings.
Adequate number of special public prosecutors would be appointed for the Anti-Narcotics Force and Counter Terrorism Department (CTD) besides a separate panel of lawyers for customs and the Internal Revenue Service of the Federal board of Revenue. Also, law officers not below the rank of assistant director legal would be appointed for the Federal Investigating Agency and special public prosecutors for the National Accountability Bureau.
Pakistan also has to issue "National Policy Statement on Follow the Money (NPSFM)". Through this statement and rules listed above, Pakistan's compliance with FATF recommendations in Post Observation Period Report (POPR) would further improve with corresponding enhancement in the ratings or effectiveness of the FATF's relevant Immediate Outcomes. Pakistan's POPR would be reviewed by the FATF's Asia-Pacific Joint Group (A-PJG), and based on the report of this group, the FATF would decide further course of action on Pakistan's progress on the POPR in its plenary scheduled in June 21-25, 2021.
The NPSFM commits Pakistan to tackling money laundering and terrorist financing as a matter of priority during investigations, prosecutions, and subsequent confiscation in all money laundering, terrorism financing and high risk predicate crimes by adopting universal approach to combating money-laundering and terror-financing through generating sound and effective financial intelligence reports for the consumption of law enforcement agencies and maintaining risk-sensitive anti-money-laundering regime to enhance cooperation and coordination amongst the such stakeholders both domestically and internationally.
The government is also committed to protecting the financial system and the broader economy in Pakistan from criminality through a robust financial system to ensure that dirty money does not find its ways into the financial system. The government would ensure a robust beneficiary identification system, deterring financial crime as it deprives criminals of the proceeds of their crimes and removes financial support for terrorism and further ensures that targeted financial sanctions are implemented in letter and spirit.
Further, it would ensure a transparent, robust and efficient approach to investigating money laundering and terrorist financing and to the seizure, confiscation and management of criminal assets by supporting relevant agencies in cooperatively achieving this goal.
Compliance
The Asia Pacific Group (APG) on Money Laundering has improved Pakistan's rating on 21 of the 40 technical recommendations of the Financial Action Task Force (FATF) against money laundering and terror financing, but retained it on 'Enhanced Follow-up' for sufficient outstanding requirements.
The second Follow-Up Report (FUR) on Mutual Evaluation of Pakistan released by the APG — a regional affiliate of the Paris-based FATF — also downgraded the country on one criterion. The report said Pakistan was re-rated to 'compliant' status on five counts and on 15 others to 'largely compliant' and on yet another count to 'partially compliant'.
Overall, Pakistan is now fully 'compliant' with seven recommendations and 'largely compliant' with 24 others. The country is 'partially compliant' with seven recommendations and 'non-compliant' with two out of total 40 recommendations. All in all, Pakistan is now compliant or largely compliant with 31 out of 40 FATF recommendations.
The Asia Pacific Group announced,
"Overall, Pakistan has made notable progress in addressing the technical compliance deficiencies identified in its Mutual Evaluation Report (MER) and has been re-rated on 22 recommendations,".
It said recommendations 14, 19, 20, 21 and 27 had been re-rated to comply. These pertain to money or value transfer services, higher risk countries, reporting of suspicious transactions, tipping-off and confidentiality and powers of supervisors.
The APG said Pakistan was re-rated to largely compliant with 15 recommendations — 1, 6, 7, 8, 12, 17, 22, 23, 24, 25, 30, 31, 32, 35 and 40. These include assessing risk and adopting a risk-based approach, targeted financial sanctions relating to terror and terror financing, targeted financial sanctions related to proliferation, non-profit organisation, politically exposed persons and reliance on third parties.
Also, re-rating was done on designated non-financial business & professions (DNFBP) in terms of due diligence and other measures, transparency in beneficial ownership of legal persons and related legal arrangements, responsibilities of law enforcement and investigation authorities, cash couriers, sanctions and other forms of international cooperation.
Another re-rating to partially compliant status was done on recommendation 28 that pertained to regulation and supervision of DNFBPs. The two recommendations on which Pakistan was downgraded to 'non-complaint' were 37 and 38 due to insufficient progress and pertained to mutual legal assistance (MLA) with other countries and freezing and confiscation of assets and accounts.
Negative impact of rigorous compliance
The managers of financial institutions in Pakistan are implementing the FATF conditions without understanding their purpose. They are harassing honest investors. For instance, the manager of the national Saving Centre Poonch house Rawalpindi refuses to issue an investment certificate unless the applicant submits a host of documents. These documents include a current bank statement, source-of-income certificate besides biodata along with a passport-size photograph. They call for the documents even if the applicant submits a cheque on his 40-year-old bank account.
Deviation from objectives
The financial Action Task Force has ostensibly noble objectives. It provides a `legal', regulatory, framework for muzzling the hydra-headed monster of money-laundering. It aims at identifying loopholes in the prevailing financial system and plugging them. But, it has deviated from its declared objectives. It has became a tool to coerce countries, accused of financing terrorism or facilitating money-laundering. The FATF is more interested in disciplining a state like Pakistan, not toeing US policies, than in checking money-laundering. The tacit message is that if Pakistan does not toe USA's Afghan policy, and lease out air bases for drone attacks, then it will remain on FATF grey list.
The consequences of being in the grey list may entail economic sanctions and difficulties in obtaining loans from international donors like the International Monetary Fund, World Bank and Asian Development Bank. The trade-and-aid difficulties may retard economic progress of a country.
Favoritism towards India: India has a much larger Gross Domestic Product (US$2875 billion , 2019), than Pakistan's paltry US$ 264 billion (2020).Similarly India has a much larger and wealthier Diaspora than Pakistan particularly in the Middle East and the USA.
The hawala (hand to hand transactions) and other money transfer practices among Indians and Pakistanis are similar. Yet the FATF keeps Pakistan always in focus and looks the other way when it comes to India.
Pakistan is a bête noire and India a protégé at the FATF only because of stark geo-political interests. Otherwise the money laundering situation in India is no less gruesome in India than in Pakistan. India has even been a conduit of ammunition to the Islamic State study conducted by Conflict Armament Research had confirmed that seven Indian companies were involved in the supply chain of over 700 components, including fuses or detonating cords used by the so-called Islamic State to construct improvised explosive devices.
Concluding remark
Political considerations, not primary objectives, override voting behavior at the FATF.
The Autopsy of Jihadism in the United States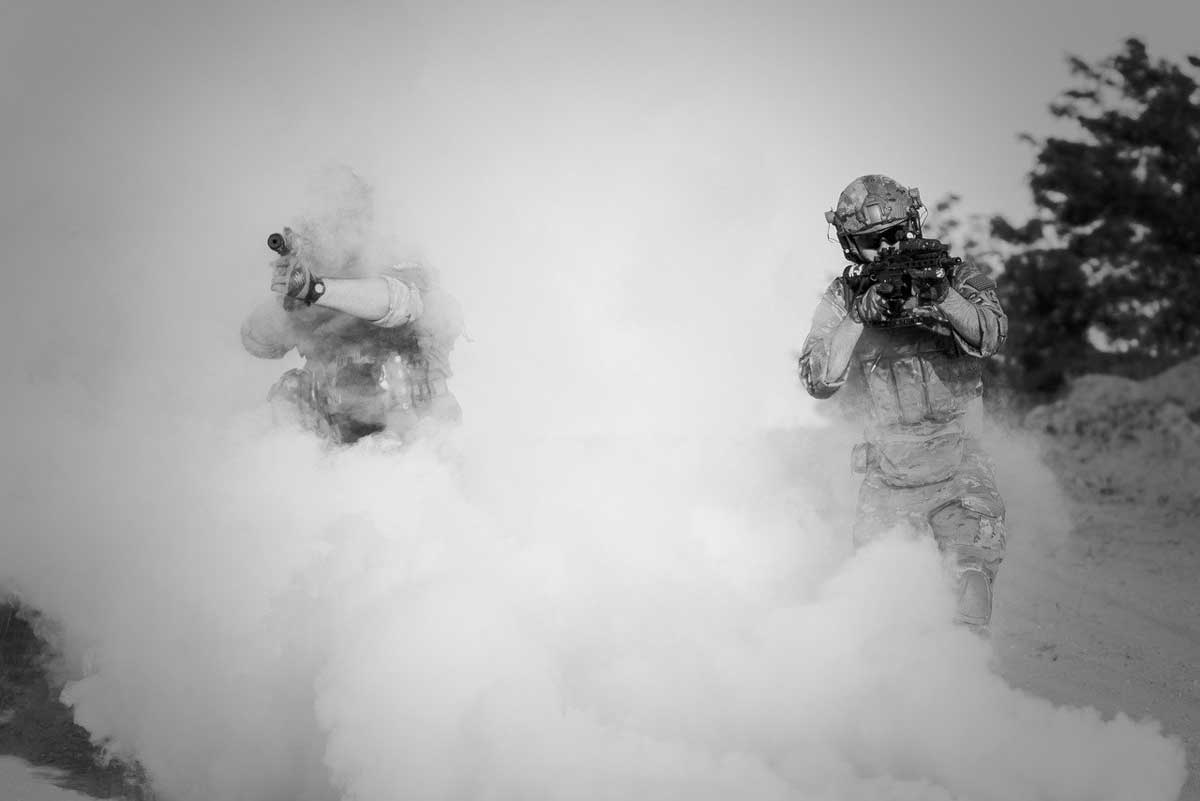 The American counter-terrorism establishment is shocked to know that its current terrorist threat, contrary to conventional wisdom, is not foreign but "a large majority of jihadist terrorists in the United States have been American citizens or legal residents".
A terror threat assessment by NewAmerica, a think tank comprehensive, up-to-date source of online information about terrorist activity in the United States and by Americans overseas since 9/11, 20 years after 9/11 reported: "…while a range of citizenship statuses are represented, every jihadist who conducted a lethal attack inside the United States since 9/11 was a citizen or legal resident except one who was in the United States as part of the U.S.-Saudi military training partnership".
The ultimate irony is NewAmerica quoting a terrorist to underline the seriousness of the threat: "Yet today, as Anwar al-Awlaki, the American born cleric who became a leader in Al Qaeda in the Arabian Peninsula, put it in a 2010 post, 'Jihad is becoming as American as apple pie'."
Since 9/11 and today, the United States faced just "one case of a jihadist foreign terrorist organization directing a deadly attack inside the United States since 9/11, or of a deadly jihadist attacker receiving training or support from groups abroad". The report recalls: "That case is the attack at the Naval Air Station Pensacola on December 6, 2019, when Mohammed Al-Shamrani shot and killed three people. Al Qaeda in the Arabian Peninsula claimed the attack and according to the FBI, evidence from Al-Shamrani's phone he was in contact with an AQAP (Al Qaeda in the Arab Peninsula) militant and AQAP prior to his entry to the United States…"
In the last two decades, "jihadists" have killed 107 people inside the United States. Compare this with deaths occurring due to major crimes: 114 people were killed by far-right terrorism (consisting of anti-government, militia, white supremacist, and anti-abortion violence), 12 and nine people, respectively, killed in attacks "inspired by black separatist/nationalist ideology and ideological misogyny". Attacks by people with Far-Left views have killed one person. It just goes to show that terrorism inside the United States is no longer the handiwork of foreign or "jihadi" ideologies, but is "homegrown", the report points out.
The report points out a poor understanding of the terror threat and its roots by the Trump administration. A week into his presidency, Donald Trump issued an executive order banning entry of citizens of seven Muslim countries into the United States. The countries were: Iran, Iraq, Syria, Sudan, Libya, Yemen, and Somalia. Th order cited "national security" as the reason, but gave no real justification.
Trump's aides tried to find some justification for the order claiming that in the administration's assessment the United States was and will be the prime target of terrorist organisations from these countries. The same report clarifies how wrong this assessment was: "None of the deadly attackers since 9/11 emigrated or came from a family that emigrated from one of these countries nor were any of the 9/11 attackers from the listed countries. Nine of the lethal attackers were born American citizens. One of the attackers was in the United States on a non-immigrant visa as part of the U.S.-Saudi military training partnership."
President Trump had to swallow his pride and gradually revoke his order. In early March of 2017, he revised the order excluding Iraq from the ban list. That September, he dropped Sudan too, but added North Korea, Venezuela and Chad.
In the last two decades since 9/11, there have been 16 "lethal jihadist terrorists in the United States". Of them, "three are African-Americans, three are from families that hailed originally from Pakistan, one was born in Virginia to Palestinian immigrant parents, one was born in Kuwait to Palestinian-Jordanian parents, one was born in New York to a family from Afghanistan, two are white converts – one born in Texas, another in Florida, two came from Russia as youth, one emigrated from Egypt and conducted his attack a decade after coming to the United States, one emigrated from Uzbekistan and one was a Saudi Air Force officer in the United States for military training". Nobody from the banned countries, nobody foreign citizens; all were American citizens.
What is more embarrassing for the Trump administration is the report saying: "When the data is extended to include individuals who conducted attacks inside the United States that were foiled or otherwise failed to kill anyone, there are only four cases that the travel ban could have applied to. However, in at least two of those cases, the individual entered the United States as a child. In a third case the individual had a history of mental illness and assault not related to jihadist terrorism. In a fifth, non-lethal attack Adam al-Sahli, who conducted a shooting at a military base in Corpus Christi on May 21, 2020, was born in Syria but was a citizen because his father was an American citizen and thus would not have been subject to the travel ban."
The NewAmerica assessment, in contrast to the executive order, finds concrete evidence to suggest that the terror threat is "homegrown". It gives the example of Mohammed Reza Taheri-Azar, "a naturalised citizen from Iran", who on March 3, 2006 drove a car into a group of students at the University of North Carolina, injuring nine people. "Taheri-Azar, though born in Iran, came to the United States at the age of two" and "his radicalization was homegrown inside the United States". On September 17, 2016 Dahir Adan, a naturalized citizen from Somalia, injured 10 people while wielding a knife at a mall in Minnesota. He too had come to the United States as a young child.
There are more such instances: "On November 28, 2016 Abdul Razak Ali Artan, an 18-year-old legal permanent resident who came to the United States as a refugee from Somalia in 2014 — having left Somalia for Pakistan in 2007 — injured eleven people when he rammed a car into his fellow students on the campus of Ohio State University…However, it is not clear that the attack provides support for Trump's travel ban.
In Artan's case, he left Somalia as a pre-teen, and "if he was radicalized abroad, it most likely occurred while in Pakistan", which is not included on the travel ban. The report says the chances of him being radicalised inside the United States are more. This is based on the fact that "in a Facebook posting prior to his attack, he cited Anwar al-Awlaki, the Yemeni-American cleric born in the United States, whose work — which draws largely upon American culture and history — has helped radicalize a wide range of extremists in the United States including those born in the United States".
There are several other pointers to the "homegrown" theory. For one, a "large proportion of jihadists in the United States since 9/11 have been converts". There are "jihadists" who are non-Muslims. These facts "challenge visions of counterterrorism policy that rely on immigration restrictions or focus almost entirely on second generation immigrant populations", the report says, debunking the Trump executive order.
The NewAmerica report debunks the assumption that only "hot headed" people are attracted to jihadist extremism. It finds that "participation in jihadist terrorism has appealed to individuals ranging from young teenagers to those in their advanced years (and) many of those involved have been married and even had kids – far from the stereotype of the lone, angry youngster".
Women have broken the glass ceiling of jihadist terrorism as "more women have been accused of jihadist terrorism crimes in recent years" inside the United States.
The expansion of the social media world has played a singular role in radicalising American youth. "Many extremists today either maintain public social media profiles displaying jihadist rhetoric or imagery or have communicated online using encrypted messaging apps. The percentage of cases involving such online activity has increased over time." Al Qaeda terrorists became key figures in this proliferation. They "fine-tuned the message and the distribution apparatus" and "put out extremist propaganda via websites and YouTube videos".
America's jihadists were never an immigration problem, the biggest jihadist terror threat U.S faces today is "homegrown".