Reset Button: What Shavkat Mirziyoyev's Election Means for Uzbekistan's Domestic and Regional Future
[yt_dropcap type="square" font="" size="14″ color="#000″ background="#fff" ] A [/yt_dropcap] s Uzbekistan headed for the polls on December 4 to choose a successor for longtime strongman Islam Karimov, his prime minister Shavkat Mirziyoyev was all but guaranteed to succeed Karimov as president.
This came as no shock to analysts of the Central Asian nation as Mirziyoyev had long been in Karimov's inner circle serving as the country's prime minister since 2003. With Uzbekistan's notoriously high turnover rates in senior government posts due to extensive infighting exacerbated by the country's clan based power dynamics, Mirziyoyev's political longevity has been attributed to his ability to effectively manage these dynamics, especially among the Tashkent and Samarkand clans, widely considered to be the most influential.
Despite rumors that the transition of power following Karimov's death would dynastically pass to one of his two daughters, Mirziyoyev emerged as the clear frontrunner after he was appointed to organize Islam Karimov's funeral where he was seen meeting with various heads of state including his Russian counterpart Dimitri Medvedev. His succession was placed beyond reasonable doubt after he was named interim president, a position which according to the Uzbek constitution should have passed to the little known Senate Chairman, Nigmatilla Yuldashev.
Preliminary results point to Mr. Mirziyoyev winning with approximately 88.6% of the vote. This would be considered a remarkable feat in almost any other country, but is a fairly common occurrence in Uzbekistan as Mr. Karimov had been winning elections with poll numbers upwards of Mr. Mirziyoyev's current figure. Fraud had long been rampant in previous Uzbek elections and, despite attempts to increase transparency, all feasible political opposition had been heavily suppressed by state actors making this election devoid of any realistic competition.
However, an independent Uzbekistan has never known another president other than Islam Karimov and Mr. Mirziyoyev has already promised a range of reforms designed to increase his popularity domestically and abroad. What are these proposed policies and what effects would they have for the people of Uzbekistan?
Domestic Policy – A New Tone?
Islam Karimov ruled Uzbekistan with an iron fist for three decades by stamping out dissent with threats of imprisonment, torture, and violence, all the while continuing with Soviet style secularism in a Sunni majority population. Like its people, the Uzbek economy has also been tightly controlled.
The domestic economy has been propped up by a combination of small scale free enterprise, foreign investment in natural resource extraction, particularly in natural gas, and a cotton industry which is still supported in part by child labor. However, one of the most important sources of income for the average Uzbek population comes from remittances from abroad sent by migrant laborers who mostly live and work in Russia. Figures point to Twelve percent of the Uzbek GDP coming from migrant laborers sending money from Russia alone. That said, the fall of the Russian Ruble has reduced that figure by about half.
With the Uzbek economy on course to grow at its slowest rate in over a decade, Mr. Mirziyoyev has made economic reform a central pillar in his election promises. His main economic liberalization promises consist of mainly reforming the country's currency market and easing restrictions for small businesses. While not earthshattering, these policies aim to placate some of the most apparent economic issues affecting the country.
As stated earlier, much of Uzbekistan's economy is based on remittances from abroad, yet convertibility of the Uzbek currency in either direction is strictly controlled by the state. With official monthly quotas in place for converting the Uzbek Som into U.S. Dollars or Russian Rubles, a thriving black market exists to handle the excess demand. This naturally brings with it a level of criminality and corruption which makes successful business ownership all but impossible for those not part of the government elite. A streamlined currency convertibility market would also serve to attract foreign investment, a part of the economy which could most benefit the largest market in Central Asia of approximately 30 million people.
Solving Regional Differences
Uzbekistan geographically straddles the divide between Asia and Europe. This is representative in the people, the culture, and in its diplomatic mindset. In the 'near abroad,' Uzbekistan borders and has varying relations with Kyrgyzstan, Tajikistan, Turkmenistan and Kazakhstan. The ethnic boundaries between these countries are not represented with the current borders. Despite frequently conflicting national interests, it is important to maintain a base degree of relations in order to protect the interests of the fluid ethnic boundaries. In recent history, this has been easier said than done. Uzbekistan's relations with its neighbors can be described as a range from stability to almost vitriol. For example, while Turkmenistan's hermit state status keeps relations uneventful, Uzbekistan fell just shy of armed conflict with Kyrgyzstan.
Kazakhstan, Uzbekistan's chief economic rival in the region, has experienced the most cordial relations out of the rest of the former Soviet Central Asian Republics owing to the degree of coordination needed for mutual efforts to tackle drug trafficking through their mutual border. Uzbekistan is one of the main arteries for the opiate trade which originates from Afghanistan, its southern neighbor. The longtime Kazakh president Nursultan Nazarbayev saw an equal in Islam Karimov as they were both their respective countries' sole heads of state since independence and therefore approved of each other's authoritarian grips on power by stifling dissent and opposition. Mr. Nazarbaev visited Uzbekistan to pay his respects at Mr. Karimov's funeral in Samarkand and sat down for an official meeting with Mr. Mirziyoyev to discuss the improved development of ties between the two countries, particularly in trade. For continuity's sake, it is most likely in Mr. Mirziyoyev's best interest to attempt to maintain these relations especially as there have currently been few proposals to overhaul relations in any major way.
Mr. Mirziyoyev has also travelled to Tajikistan in late September to foster improved relations which have soured due to various reasons. The main strategic disagreement, and the main source of discussion in Mr. Mirziyoyev's diplomatic has been over Tajikistan's planned construction of the massive Roghun hydroelectric dam in one of the region's major rivers. Tashkent has expressed concerns that the proposed dam will deplete the much needed irrigation canals and therefore harm its lucrative agricultural sector. No agreement has been made so far, but the fact that Mr. Mirziyoyev has attempted to create some dialogue on the issue is promising. If Mr. Mirziyoyev's demonstrated intentions serve as a baseline for future relations, then they spell out more cooperative future for these two neighbors.
Uzbek regional relations with Kyrgyzstan have been the most problematic. Shortly before Mr. Karimov's passing, Uzbekistan had security service members occupying a strategic point on a disputed part of the Kyrgyz border. Uzbek authorities also sealed the border indefinitely into Kyrgyzstan even for private individuals which heightened tensions with ethnic Kyrgyz who live in the border regions of Uzbekistan. This again highlights the imperfect borders of distinct ethnicities within Central Asia and the additional strain it places on mutual relations and diplomacy. Following the passing of Mr. Karimov, the occupied territory was promptly vacated and the border was reopened. This indicates a rapid shift of opinion coming from Tashkent which seems to favor a reconciliatory tone. While open negotiations about expanding ties with Kyrgyzstan have not yet taken place, it seems like Mr. Mirziyoyev has taken a step back from conflict and successfully de-escalated the situation.
What next?
The election of Shavkhat Mirziyoyev has brought with it exciting possibilities for the people of Uzbekistan and its regional partners. While his proposals have not been implemented, they signal a clear departure from Islam Karimov's heavy handed politics and diplomacy. What is fairly certain, however, is the continued tradition of authoritarianism and widespread human right violations which had kept Islam Karimov in power to continue under his protégé. Ultimately, Uzbekistan's future is uncertain. With increased attempts to exert their influence, major powers like Russia and China, and to a smaller extent the United States and Turkey, a 'Great Game' scenario may occur in an attempt to court the new president into a respective sphere of influence. It is too early to say how Mr. Mirziyoyev may respond to these outside pressures, but if his presidency maintains his predecessor's neutrality while enacting liberalized economic reforms and and improving regional relations, then Uzbekistan has a chance to make the most of its potential
ILO Reports Important Progress on Child Labour and Forced Labour in Uzbek Cotton Fields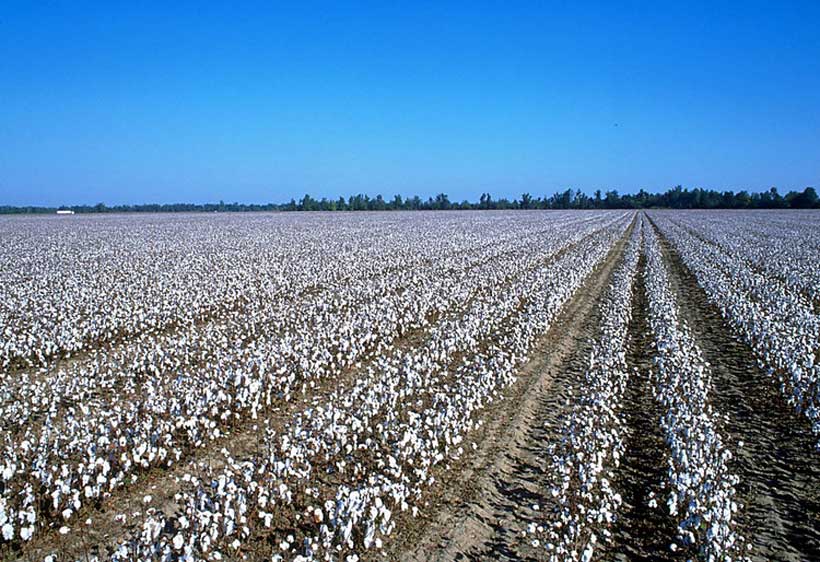 A new International Labour Organization report to the World Bank finds that the systematic use of child labour in Uzbekistan's cotton harvest has come to an end, and that concrete measures to stop the use of forced labour have been taken.
The report Third-party monitoring of measures against child labour and forced labour during the 2017 cotton harvest in Uzbekistan is based on more than 3,000 unaccompanied and unannounced interviews with a representative sample of the country's 2.6 million cotton pickers. It shows that the country is making significant reforms on fundamental labour rights in the cotton fields.
"The 2017 cotton harvest took place in the context of increased transparency and dialogue. This has encompassed all groups of civil society, including critical voices of individual activists. This is an encouraging sign for the future. However, there is still a lag between the sheer amount of new decrees and reforms being issued by the central government and the capacity to absorb and implement these changes at provincial and district levels," says Beate Andrees, Chief of the ILO's Fundamental Principles and Rights at Work Branch.
The ILO has been monitoring the cotton harvest for child labour since 2013. In 2015, it began monitoring the harvest for forced labour and child labour as part of an agreement with the World Bank.
Interviews carried out by the monitors took place in all provinces of the country and included cotton pickers and other groups which are directly or indirectly involved in the harvest such as local authorities, education and medical personnel. In addition, a telephone poll of 1,000 randomly selected persons was conducted. Before the harvest, the ILO experts organized training for some 6,300 people directly involved with the recruitment of cotton pickers.
The results confirm that the large majority of the 2.6 million cotton pickers engaged voluntarily in the annual harvest in 2017 and that there is a high level of awareness in the country about the unacceptability of both child and forced labour. The report confirms earlier findings that the systematic use of child labour in the cotton harvest has ended though continued vigilance is required to ensure that children are in school.
Instructions have been given by the Uzbek national authorities to local administrations to ensure that all recruitment of cotton pickers is on a voluntary basis. In September 2017, an order was given withdrawing certain risk groups (students, education and medical personnel) from the harvest at its early stage.
Moreover, cotton pickers' wages have been increased in line with recommendations by the ILO and the World Bank. The ILO recommends that the government continues to increase wages and also addresses working conditions more broadly to further attract voluntary pickers.
Last September, Uzbekistan President Shavkat Mirziyoyev spoke before the United Nations General Assembly in New York where he pledged to end forced labour in his country and underscored his government's engagement with the ILO. In November 2017, at the Global Conference on the Sustained Eradication of Child Labour in Argentina, Uzbekistan also pledged to engage with independent civil society groups on the issue.
The ILO Third-Party Monitoring (TPM) project in Uzbekistan will now focus on the remaining challenges, particularly the need for further awareness raising and capacity building, which varies between provinces and districts. It will ensure that all those involved in recruitment will have the information and tools needed to ensure that cotton pickers are engaged in conformity with international labour standards.
The monitoring and results from a pilot project in the area of South Karkalpakstan also show that cotton picking economically empowers women in rural areas. The cotton harvest provides many women with a unique opportunity to earn an extra cash income which they control and can use to improve the situation of their families.
The ILO TPM Project is funded by a multi-donor trust fund with major contributions by the European Union, United States and Switzerland.
Kazakhstan Launches Online Platform for Monitoring and Reporting Greenhouse Gases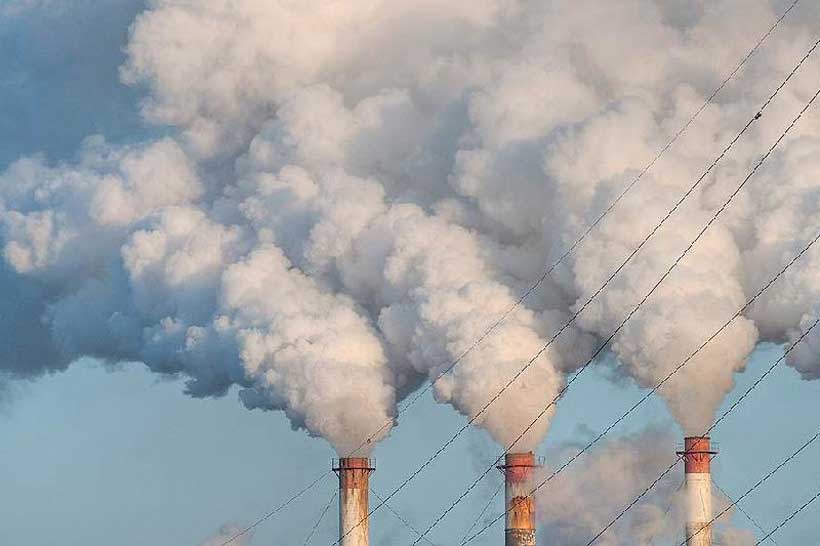 An online platform for monitoring, reporting and verifying emission sources and greenhouse gases (GHG) was officially launched today by the Ministry of Energy of the Republic of Kazakhstan and the World Bank.
The platform is an essential element of the National Emissions Trading System of Kazakhstan, which was launched in 2013 as the country's main instrument to regulate domestic CO2 emissions and to drive the development of low-carbon technologies. Today, the National Emissions Trading System of Kazakhstan covers all major companies in the energy, oil and gas sectors, mining, metallurgical, chemical and processing industries.
Since 2014, the World Bank Trust Fund Partnership for Market Readiness has provided technical assistance to Kazakhstan in supporting the implementation of the National Emissions Trading System of Kazakhstan and related climate change mitigation policies.
"Kazakhstan's emissions trading system is the first of its kind in the Central Asia region," said Ato Brown, World Bank Country Manager for Kazakhstan. "With support from the Partnership for Market Readiness, the country has made a great effort to develop policy options for mid- and long-term emissions pathways and to develop an action plan on GHG emissions reductions by 2030. The World Bank will continue to support the Government during the crucial stages of policy implementation."
The platform enables Kazakhstan's major emitters to transmit and record data on GHGs emissions, as well as trade online. The National Allocation Plan, adopted in January 2018, sets an emission cap for 129 companies for the period 2018-2020. Per the national allocation plan, quotas have been allocated until 2020.
"The electronic platform undoubtedly proves the evolution of the Kazakhstan emission control system, which will allow the monitoring, reporting and verification system to be upgraded to a much higher level," said Sergei Tsoy, Deputy General Director of JSC Zhasyl Damu.
GHG data is confirmed by accredited bodies for verification and validation and transferred to the Cadastre using an electronic digital signature. To date, there are seven verification companies accredited in Kazakhstan, with five more in the process of accreditation.
The platform was developed by JSC Zhasyl Damu with the support of France's Technical Center on Air Pollution and Greenhouse Gases. The system is administered by JSC Zhasyl-Damu, while the beneficiaries are the Climate Change Department and the Committee for Environmental Regulation and Control of the Ministry of Energy of the Republic of Kazakhstan.
Background
Kazakhstan is one of the largest emitters of GHG in Europe and Central Asia with total annual national emissions of 300.9 MtCO2e in 2015. The energy sector accounts for 82% of total GHG emissions, followed by agriculture (9.6%) and industrial processes (6.4%). More than 80% of produced electricity in Kazakhstan is coal-fired, followed by natural gas (7%) and hydro power (8%).
Kazakhstan proposed as its Nationally Determined Contribution (NDC) an economy-wide reduction of GHG emissions of 15% from 1990 emissions levels by 2030. Kazakhstan ratified the Paris Agreement in November 2016 and committed itself to the fulfilment of the proposed target as its first INDC. The objective will contribute to sustainable economic development as well as to the achievement of the long-term global goal of keeping global temperatures below 2 degrees Celsius. 
Religious buildings in Kazakhstan to be labeled 16+
New restrictions on religious activities are emerging in Kazakhstan. Will they help to fight extremism?
According to the Government bill introducing amendments to the laws on religious activities and associations, adolescents should be forbidden from attending mosques, churches and synagogues if they are not accompanied by one of the parents and don't have written consent of another parent.
Schools and the media are going to be forbidden from talking about the belief systems of various religions as well.
By implementing these and other measures, Astana intends to combat religious extremism. However, the crackdown on religion has already set the country four years back: in 2017 the Republic of Kazakhstan returned on the list of countries where the religious situation arouses concern of the US State Department Commission on International Religious Freedom. Kazakhstan last appeared on the list along with Afghanistan, India, Indonesia and Laos in 2013.
Is the proposed bill really going to help to contain the spread of radical Islam, and to what extent does it conform with international human rights standards?
The Concept of State Policy towards Religion, adopted in 2017, shows that the authorities strive to expel religion from public space altogether and promote an ideology of "secularism". Their thinking is understandable: with no contact between members of differentreligions, there will be no inter-religious conflicts.
However, according to the European experience, prohibitive policy does not bring the expected results. In a multicultural society, the lack of information about the beliefs of other religions only increases tensions. Silencing the matter of religion and obstructing religious education reduces the ability to critically evaluate the extremist ideologies,while increasing the opportunityto spread false information aimed to promote inter-religious discord.
In addition, various summer camps, excursion and pilgrimage activities organized by religious communities are going to be banned if the bill is adopted. It includes those traditional religious confessions that the Government routinely thanks for promoting the inter-civilizational dialogue, youth development and the maintenance of stability, peace and prosperity in the society. A large number of children and teenagers will be deprived of their usual social circles and leisure activities.
As a result of such unconstitutional state interference and bureaucratic obstacles, children and teenagers will be denied the right to practice the religion of their family even when outside educational, medical and other state institutions. Not to mention that parents will be entitledby law to restrict the right of their children under the age of 16 to choose their faith.
Moreover, according to the proposed legislation, if a minor is found in a prayer room"illegally", the responsibility will fall on the religious organization in question. Consequently, the clergy will need to alienate and discourage the younger generations from attending their own churches, so as not to get fined and fall within the scope of the restrictions on the religious activities!
At the same time, actual extremist organizations will go underground and get more freedom than their peaceful competitors. Obviously, the unruly youth will turn not to those imams, priests or rabbis unable to go beyond the restrictive framework of formal prohibitions. They will go to the "real" preachers who offer communion, new religious experience, something to devote yourself to, a sense of self-worth (even if as suicide bombers).
It is in the interests of all religious leaders, and indeed the whole world, to prevent such a terrible scenario from happening and to return Kazakhstan on the path of civilizational dialogue and inter-confessional cooperation. Otherwise, any participation in the VI Congress of Leaders of World and Traditional Religions in the Astana Palace of Peace and Reconciliation can be seen as not only dishonorable and hypocritical, but also unsafe.