Reset Button: What Shavkat Mirziyoyev's Election Means for Uzbekistan's Domestic and Regional Future
[yt_dropcap type="square" font="" size="14″ color="#000″ background="#fff" ] A [/yt_dropcap] s Uzbekistan headed for the polls on December 4 to choose a successor for longtime strongman Islam Karimov, his prime minister Shavkat Mirziyoyev was all but guaranteed to succeed Karimov as president.
This came as no shock to analysts of the Central Asian nation as Mirziyoyev had long been in Karimov's inner circle serving as the country's prime minister since 2003. With Uzbekistan's notoriously high turnover rates in senior government posts due to extensive infighting exacerbated by the country's clan based power dynamics, Mirziyoyev's political longevity has been attributed to his ability to effectively manage these dynamics, especially among the Tashkent and Samarkand clans, widely considered to be the most influential.
Despite rumors that the transition of power following Karimov's death would dynastically pass to one of his two daughters, Mirziyoyev emerged as the clear frontrunner after he was appointed to organize Islam Karimov's funeral where he was seen meeting with various heads of state including his Russian counterpart Dimitri Medvedev. His succession was placed beyond reasonable doubt after he was named interim president, a position which according to the Uzbek constitution should have passed to the little known Senate Chairman, Nigmatilla Yuldashev.
Preliminary results point to Mr. Mirziyoyev winning with approximately 88.6% of the vote. This would be considered a remarkable feat in almost any other country, but is a fairly common occurrence in Uzbekistan as Mr. Karimov had been winning elections with poll numbers upwards of Mr. Mirziyoyev's current figure. Fraud had long been rampant in previous Uzbek elections and, despite attempts to increase transparency, all feasible political opposition had been heavily suppressed by state actors making this election devoid of any realistic competition.
However, an independent Uzbekistan has never known another president other than Islam Karimov and Mr. Mirziyoyev has already promised a range of reforms designed to increase his popularity domestically and abroad. What are these proposed policies and what effects would they have for the people of Uzbekistan?
Domestic Policy – A New Tone?
Islam Karimov ruled Uzbekistan with an iron fist for three decades by stamping out dissent with threats of imprisonment, torture, and violence, all the while continuing with Soviet style secularism in a Sunni majority population. Like its people, the Uzbek economy has also been tightly controlled.
The domestic economy has been propped up by a combination of small scale free enterprise, foreign investment in natural resource extraction, particularly in natural gas, and a cotton industry which is still supported in part by child labor. However, one of the most important sources of income for the average Uzbek population comes from remittances from abroad sent by migrant laborers who mostly live and work in Russia. Figures point to Twelve percent of the Uzbek GDP coming from migrant laborers sending money from Russia alone. That said, the fall of the Russian Ruble has reduced that figure by about half.
With the Uzbek economy on course to grow at its slowest rate in over a decade, Mr. Mirziyoyev has made economic reform a central pillar in his election promises. His main economic liberalization promises consist of mainly reforming the country's currency market and easing restrictions for small businesses. While not earthshattering, these policies aim to placate some of the most apparent economic issues affecting the country.
As stated earlier, much of Uzbekistan's economy is based on remittances from abroad, yet convertibility of the Uzbek currency in either direction is strictly controlled by the state. With official monthly quotas in place for converting the Uzbek Som into U.S. Dollars or Russian Rubles, a thriving black market exists to handle the excess demand. This naturally brings with it a level of criminality and corruption which makes successful business ownership all but impossible for those not part of the government elite. A streamlined currency convertibility market would also serve to attract foreign investment, a part of the economy which could most benefit the largest market in Central Asia of approximately 30 million people.
Solving Regional Differences
Uzbekistan geographically straddles the divide between Asia and Europe. This is representative in the people, the culture, and in its diplomatic mindset. In the 'near abroad,' Uzbekistan borders and has varying relations with Kyrgyzstan, Tajikistan, Turkmenistan and Kazakhstan. The ethnic boundaries between these countries are not represented with the current borders. Despite frequently conflicting national interests, it is important to maintain a base degree of relations in order to protect the interests of the fluid ethnic boundaries. In recent history, this has been easier said than done. Uzbekistan's relations with its neighbors can be described as a range from stability to almost vitriol. For example, while Turkmenistan's hermit state status keeps relations uneventful, Uzbekistan fell just shy of armed conflict with Kyrgyzstan.
Kazakhstan, Uzbekistan's chief economic rival in the region, has experienced the most cordial relations out of the rest of the former Soviet Central Asian Republics owing to the degree of coordination needed for mutual efforts to tackle drug trafficking through their mutual border. Uzbekistan is one of the main arteries for the opiate trade which originates from Afghanistan, its southern neighbor. The longtime Kazakh president Nursultan Nazarbayev saw an equal in Islam Karimov as they were both their respective countries' sole heads of state since independence and therefore approved of each other's authoritarian grips on power by stifling dissent and opposition. Mr. Nazarbaev visited Uzbekistan to pay his respects at Mr. Karimov's funeral in Samarkand and sat down for an official meeting with Mr. Mirziyoyev to discuss the improved development of ties between the two countries, particularly in trade. For continuity's sake, it is most likely in Mr. Mirziyoyev's best interest to attempt to maintain these relations especially as there have currently been few proposals to overhaul relations in any major way.
Mr. Mirziyoyev has also travelled to Tajikistan in late September to foster improved relations which have soured due to various reasons. The main strategic disagreement, and the main source of discussion in Mr. Mirziyoyev's diplomatic has been over Tajikistan's planned construction of the massive Roghun hydroelectric dam in one of the region's major rivers. Tashkent has expressed concerns that the proposed dam will deplete the much needed irrigation canals and therefore harm its lucrative agricultural sector. No agreement has been made so far, but the fact that Mr. Mirziyoyev has attempted to create some dialogue on the issue is promising. If Mr. Mirziyoyev's demonstrated intentions serve as a baseline for future relations, then they spell out more cooperative future for these two neighbors.
Uzbek regional relations with Kyrgyzstan have been the most problematic. Shortly before Mr. Karimov's passing, Uzbekistan had security service members occupying a strategic point on a disputed part of the Kyrgyz border. Uzbek authorities also sealed the border indefinitely into Kyrgyzstan even for private individuals which heightened tensions with ethnic Kyrgyz who live in the border regions of Uzbekistan. This again highlights the imperfect borders of distinct ethnicities within Central Asia and the additional strain it places on mutual relations and diplomacy. Following the passing of Mr. Karimov, the occupied territory was promptly vacated and the border was reopened. This indicates a rapid shift of opinion coming from Tashkent which seems to favor a reconciliatory tone. While open negotiations about expanding ties with Kyrgyzstan have not yet taken place, it seems like Mr. Mirziyoyev has taken a step back from conflict and successfully de-escalated the situation.
What next?
The election of Shavkhat Mirziyoyev has brought with it exciting possibilities for the people of Uzbekistan and its regional partners. While his proposals have not been implemented, they signal a clear departure from Islam Karimov's heavy handed politics and diplomacy. What is fairly certain, however, is the continued tradition of authoritarianism and widespread human right violations which had kept Islam Karimov in power to continue under his protégé. Ultimately, Uzbekistan's future is uncertain. With increased attempts to exert their influence, major powers like Russia and China, and to a smaller extent the United States and Turkey, a 'Great Game' scenario may occur in an attempt to court the new president into a respective sphere of influence. It is too early to say how Mr. Mirziyoyev may respond to these outside pressures, but if his presidency maintains his predecessor's neutrality while enacting liberalized economic reforms and and improving regional relations, then Uzbekistan has a chance to make the most of its potential
Kyrgyzstan: Looking for digital solutions to combat child labour
A group of young digital specialists – supported by the ILO in Kyrgyzstan – was among the prize winners in a 'Hackathon' aimed at promoting children's rights.
Following a marathon 48-hour event involving 18 teams of information technology experts and their mentors, they designed an innovative application that has the potential to monitor the incidence of child labour in communities.
The ILO Child Labour Project in Kyrgyzstan provided general guidance and mentoring to the team to ensure the conformity of the software to the operational mechanisms of the national child protection system in Kyrgyzstan.
Their design came second in the competition, "Central Asian Hackathon, Generation Z: Wellbeing of Children", which was organized by the Central Asian Coalition on Promotion of the Rights of Women and Children and the "League on protection of Children Rights" Public Fund, in partnership with the ILO, UNICEF, UNODC, the Embassy of Netherlands, and public and business companies.
'The application helps to conduct interviews with children, formulate recommendations and determine their status,' said Victoria Petrova, business processes analyst of the ILO-supported IT team. 'It will help officials to assess the situation of the child, determine whether the child is being exploited and what needs to be done to resolve the situation.'
"We are on constant search of new solutions and new partnerships," explained Amina Kurbanova, ILO National Project Coordinator in Kyrgyzstan. "The Hackathon gave us a unique opportunity to establish partnership with a new group – young highly qualified IT professionals, and to develop an application that may greatly facilitate child labour monitoring process."
The IT team, "Testovoe nazvanie", collected USD 1,500 in prize money.  The ILO now plans to support pilot testing of the new software by the line ministries.
"We are grateful to the ILO for this support. It is obvious that the proposed technologies could be applied in the daily work of social workers, police inspectors, labour inspectors and social pedagogues. The Ministry will carefully study the results of the pilot testing and will closely work with the IT Team specialists during fine-tuning of the application," says Jyldyz Polotova, Deputy Minister of Labour and Social Development of the Kyrgyz Republic.
Productive Employment Needed to Boost Growth in Tajikistan
Tajikistan will need to create enough jobs to maximize productivity of the country's increasing working-age population and spur economic growth, says a new Asian Development Bank (ADB) report.
In its new Asian Development Outlook (ADO) 2018, ADB projects Tajikistan's gross domestic product (GDP) growth to reach 6% in 2018 and 6.5% in 2019. GDP growth for the country stood at 7.1% in 2017. ADO is ADB's annual flagship economic publication.
"Tajikistan has a young population and the percentage of working-age people is projected to continue rising to 2030. In many countries, this has led to higher growth from a 'demographic dividend'," said Pradeep Srivastava, ADB Country Director for Tajikistan. "But for Tajikistan to benefit from such a dividend, it needs to undertake structural reforms to improve the investment climate, increase human capital and skills, and let entrepreneurship flourish to create productive jobs for the workforce."
Despite Tajikistan's economy growing at an average of about 7.2% from 1997 to 2016, the country is not creating enough productive jobs for its growing working-age population, which grew by 3% annually from 1991 to 2016. However, employment only rose by 0.7% annually over the same period. The report notes the need for structural reforms to improve the country's business climate—for example, reducing and consolidating the number of inspection bodies, creating a healthier banking sector to facilitate lending, and streamlining procedures for issuing construction permits, paying taxes, and enforcing contracts.
The report also highlights the importance of strengthening local value chains and helping small and medium-sized enterprises improve their productivity and earnings to promote job creation. Assessing demand for various skills and using that information to improve job training can match workforce skills to market demand.
ADB's growth forecasts for Tajikistan in 2018 comes on the back of expected fiscal tightening from the government to address the high ratio of public debt to GDP, which will likely constrain public investment, and a weak banking sector curbing private investment. The slight recovery in growth projection in 2019 is based on expected gains in the country's manufacturing and mining sectors, as well as strengthened remittances.
Inflation is forecast to accelerate to 7.5% in 2018—reflecting higher liquidity spurred by potential sizable bank recapitalization, public salary and electricity tariff hikes, and modest somoni depreciation—before easing back to 7.0% in 2019. In 2017, inflation reached 6.7%.
ADB is celebrating 20 years of development partnership with Tajikistan in 2018. To date, ADB has approved around $1.6 billion in concessional loans, grants, and technical assistance to the country. ADB and Tajikistan's development partnership, which began in 1998, has restored and built the country's new transport and energy infrastructure, supported social development, expanded agricultural production, and improved regional cooperation and trade.
ILO Reports Important Progress on Child Labour and Forced Labour in Uzbek Cotton Fields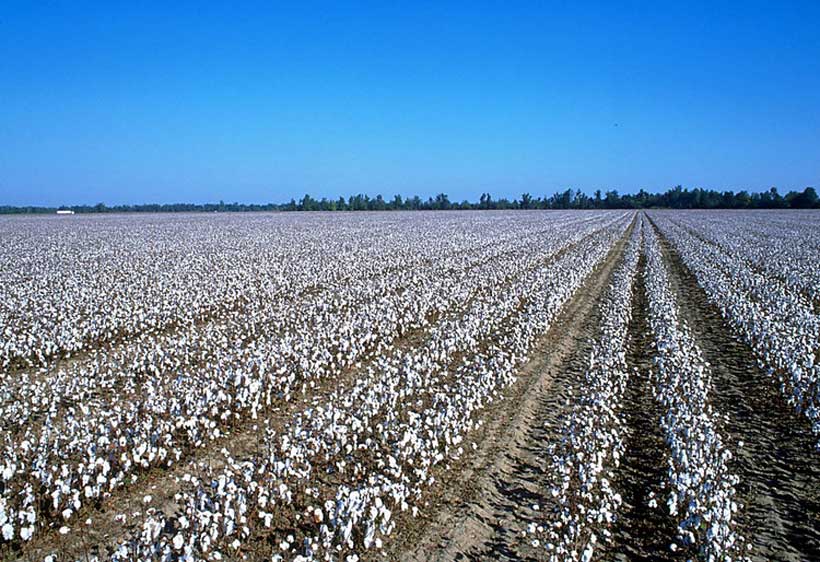 A new International Labour Organization report to the World Bank finds that the systematic use of child labour in Uzbekistan's cotton harvest has come to an end, and that concrete measures to stop the use of forced labour have been taken.
The report Third-party monitoring of measures against child labour and forced labour during the 2017 cotton harvest in Uzbekistan is based on more than 3,000 unaccompanied and unannounced interviews with a representative sample of the country's 2.6 million cotton pickers. It shows that the country is making significant reforms on fundamental labour rights in the cotton fields.
"The 2017 cotton harvest took place in the context of increased transparency and dialogue. This has encompassed all groups of civil society, including critical voices of individual activists. This is an encouraging sign for the future. However, there is still a lag between the sheer amount of new decrees and reforms being issued by the central government and the capacity to absorb and implement these changes at provincial and district levels," says Beate Andrees, Chief of the ILO's Fundamental Principles and Rights at Work Branch.
The ILO has been monitoring the cotton harvest for child labour since 2013. In 2015, it began monitoring the harvest for forced labour and child labour as part of an agreement with the World Bank.
Interviews carried out by the monitors took place in all provinces of the country and included cotton pickers and other groups which are directly or indirectly involved in the harvest such as local authorities, education and medical personnel. In addition, a telephone poll of 1,000 randomly selected persons was conducted. Before the harvest, the ILO experts organized training for some 6,300 people directly involved with the recruitment of cotton pickers.
The results confirm that the large majority of the 2.6 million cotton pickers engaged voluntarily in the annual harvest in 2017 and that there is a high level of awareness in the country about the unacceptability of both child and forced labour. The report confirms earlier findings that the systematic use of child labour in the cotton harvest has ended though continued vigilance is required to ensure that children are in school.
Instructions have been given by the Uzbek national authorities to local administrations to ensure that all recruitment of cotton pickers is on a voluntary basis. In September 2017, an order was given withdrawing certain risk groups (students, education and medical personnel) from the harvest at its early stage.
Moreover, cotton pickers' wages have been increased in line with recommendations by the ILO and the World Bank. The ILO recommends that the government continues to increase wages and also addresses working conditions more broadly to further attract voluntary pickers.
Last September, Uzbekistan President Shavkat Mirziyoyev spoke before the United Nations General Assembly in New York where he pledged to end forced labour in his country and underscored his government's engagement with the ILO. In November 2017, at the Global Conference on the Sustained Eradication of Child Labour in Argentina, Uzbekistan also pledged to engage with independent civil society groups on the issue.
The ILO Third-Party Monitoring (TPM) project in Uzbekistan will now focus on the remaining challenges, particularly the need for further awareness raising and capacity building, which varies between provinces and districts. It will ensure that all those involved in recruitment will have the information and tools needed to ensure that cotton pickers are engaged in conformity with international labour standards.
The monitoring and results from a pilot project in the area of South Karkalpakstan also show that cotton picking economically empowers women in rural areas. The cotton harvest provides many women with a unique opportunity to earn an extra cash income which they control and can use to improve the situation of their families.
The ILO TPM Project is funded by a multi-donor trust fund with major contributions by the European Union, United States and Switzerland.