Realpolitik lessons from Donald Trump and Sasikala Natarajan
[yt_dropcap type="square" font="" size="14″ color="#000″ background="#fff" ] W [/yt_dropcap] hat is the meaning of REALPOLITIK? The Oxford Dictionary defines it as a system of politics or principles based on practical rather than moral or ideological considerations. Rulers, diplomats and intellectuals/scholars who have spoken about or/and practiced it include Thucydides, Kautilya, Machiavelli, Thomas Hobbes, Otto von Bismark, Henry Kissinger and many more.
The list just gets too long. If the list itself is this long, then one can imagine what it would take to read the works/lives of all these people and understand them.
However, nature has been kind. The world churns up circumstances from which some realpolitik lessons can be extracted. Of late, by studying simply the political lives of two politicians namely Donald Trump and Sasikala Natarajan, a few lessons can be learnt. Before that a brief introduction about the two personalities is necessary. For Sasikala Natarajan, it might be valid. However, if someone thinks that it is difficult to believe that someone would not have heard of Donald Trump, then he/she can be looked upon with empathy!!! Still an introduction ought to be given.
Donald Trump was the fourth child of New York real estate tycoon Fred Trump. While assisting his father, he realised that there were aspects that he did not like about his father's job like rent-collection, physical labour. It was at this point of time that he decided to get involved in real-estate, but at a much higher scale than his father had ever been. He studied at the Wharton School at the University of Pennsylvania. Gradually, he became a real estate tycoon and his assets include the famous Trump towers on Manhattan's fifth Avenue, 555 California Street (which is San Fransisco's second tallest building), Trump Building which is a 71 storey skyscraper in New York etc. After a failed attempt to run for the US presidency for the 2000 elections, on June 16 2015, Donald J Trump announced that he would be running for the Presidency on a Republican ticket. The rest, as they say, is history.
Sasikala Natarajan, on the other hand, hails from Mannargudi which is a town in Tiruvarur district of the South Indian state of Tamil Nadu. She was a video shop owner in the 1980s. She was introduced to Jayalalitha by her husband Natarajan through Chandralekha, the then District Collector of Cuddalore. Immediately she caught the attention of Jayalalitha. Consequently, she moved in to the Jayalalitha residence at Poes Garden. She had been living with Jayalalitha ever since. When Jayalalitha first became the Chief Minister of Tamil Nadu in 1991, she ruled the roost from the background. Subsequently, this led to more controversies than rewards. After Jayalalitha passed away on December 5, she was instrumental in installing O Paneer Selvam (OPS) as the Chief Minister of the state.
Lesson # 1 – The perils of Secrecy
Donald Trump's biggest asset, many believe, is he speaks his mind. He does not have one thing in the mind and speak an entirely different thing. That is the reason why even his objectionable remarks about Mexicans, Muslims, Women etc which would have been labelled 'atrocious' and the person would have been censured heavily were they uttered by any other person, were tolerated. In spite of these and many other highly controversial remarks, people voted for him. Many who voted for Trump believed that when compared to the Washington establishment which forever had masks up on their faces, Trump was a welcome change.
In contrast, Sasikala Natarajan is said to be extremely secretive. No one in the public domain has even heard her speak. However, she possessed an enormous clout in the party affairs of the AIADMK. Party men lined up in queues to meet her and get her support in order to get the election tickets. As a result of this secrecy, she found the going to be really tough. When Jayalalitha was admitted in the hospital, no proper updates were given about her health for most of the time. No videos or photographs were released which would have gone a long way in stabilising the chaos that prevailed. This might create some obstacles in her political career.
Hence Lesson # 1 – 'It does not pay to be too secretive in politics'
Lesson # 2 – The three laws of earning money
Everyone wants to become rich. The only people who do not want to become rich are the people who are lying about it by saying that they are happily poor. There are three ways to earn money. The first law to make money is to flex the government rules and regulations and thus make/save the hard-earned buck. The second is to become utterly dishonest, corrupt and earn the money without caring about the means by which it is earned. Taking the example of Donald Trump, there are rumours that he has not paid taxes. Donald Trump has done nothing refute this. But there is also a theory that he might have taken advantage of tax-code provisions that allow him to report negative incomes. If he has done that, legal experts say that there is nothing illegal about that. But whether he has done that or not can only be known by looking at his income tax returns which he has not done till date.
About Sasikala, one of the cases that are still pending against her is the disproportionate assets case that took 18 years to complete. The contents of the case state that Jayalalitha, as Chief Minister between 1991 and 1996, acquired over Rs 63 crore in wealth disproportionate to her known sources of income. Sasikala and her family members Ilavarasi and Sudhakaran, were accused of being part of the conspiracy. While Jayalalitha has passed away, the law is very much applicable to the other three. The accusations against Sasikala belong to the second route to earn money.
Hence Lesson # 2 – 'If you want to earn money, do it through the first law of earning money rather than the second law of earning money'
By the way, since the third law of earning money has not been mentioned, here it is 'Stick to being honest and stay poor'. After all, honesty comes about only because one lacks the opportunity to be dishonest…..
Lesson # 3 – The speed of action
Trump's pace in filling up his cabinet has been impressive. He made his first cabinet appointment Alabama Sen. Jeff Sessions for Attorney General on November 18, earlier than most recent ex-presidents. President Obama's first pick was officially announced on November 24. Bill Clinton's first appointment came 37 days later. According to a count by the Washington Post, since 1980, only two of the 70 cabinet announcements by five newly elected presidents had been made by November 17. Both these picks were by George H W Bush. Donald Trump has impressed many with his speed in filling up his cabinet till now.
Here Sasikala too comes up to the mark? When the news of Jayalalitha passing away at around 23.30 hrs was announced, Sasikala proved that she was an able mediator and ensured that a consensus was reached among all the Members of Legislative Assemblies (MLAs). Thus O Paneerselvam took oath as Chief Minister at around 01.15 hrs on December 6. She also ensured that by continuing the status quo in regards to the appointments of ministers, there was no scope for fresh rounds of confusion.
Thus comes Lesson # 3 – "At times, it is important to act quickly and decisively"
Pakistan not a Threat for Israel: Clearing Misconceptions
Ever since 1998; the beginning of Pakistan's nuclear age, the state's self-defense mechanism has been a source of worry and unrest for India and the US. Both these states never really accepted that a small state like Pakistan could develop the prestigious asset and was now well capable of defending itself against external threats. US opposed the program on the grounds that it had been tested after the signing of NPT and that it is an "illegitimate" program. Their basic concern was Pakistan not being a party to NPT and US non-proliferation efforts failing. India, though very much against the program, could not openly oppose it on the same grounds because its own Nuclear Program had the same issue i.e. it was tested after the signing of NPT and they had also not signed the treaty.
There  are  a  lot  of  ambiguities  surrounding   Pakistan's  nuclear  program  which  are  there intentionally for the benefit and security of the program and state. However, there is one thing which has been kept very clear since day one and that is the Indo centric nature of Pakistan's nuclear program. The program was developed because the conventionally strong next door neighbor had developed their program. Pakistan, in an attempt to ensure territorial security, had to develop its own program as well. US, China, Russia, France or the UK were never a threat to Pakistan nor was Pakistan on their attack agenda. India on the other hand was in close territorial proximity, a historic enemy, conventionally stronger and now also a nuclear power. After evaluating all these factors any national strategist would suggest a nuclear program for Pakistan and that is exactly what the state did.
There have been news in an Israeli newspaper,  Haaretz, that Pakistan is more of a threat to Israel than Iran. This was published on 20 May, 2018. The grounds for this allegation have been identified  as  Pakistan's  growing  arsenal  and  other  similar  reasons  which  have  always  been popular in the western policy circles. Iran, a conventional enemy, one with which there have been numerous conflicts, has been ruled out as a threat to Israel since they do not have a nuclear arsenal.
However, there are many concrete facts that have been ignored in this propagating debate. For instance Pakistan has had no wars with Israel. Both the states have never even been on the verge of an all-out war. The states have never even had a conflict that could've led to war. Although Iran does not have  a nuclear arsenal at present but that did not stop the states from indulging into conflicts before and although initiating a nuclear war might not be a possibility for Iran but a conventional war is very much within their skill set.
Pakistan is already indulged in a two front defense strategy on its eastern and western borders. The Taliban threat from the west and the ever present Indian threat from the east, particularly along the  line of control is already consuming most of the state's energy, attention and resources. Under such circumstances, jumping into any sort of venture as far as Israel without any apparent or direct conflict seems like an amateur move which is not expected from Pakistan whatsoever. If any linkages are being made based on the fact that Iran and Israel have cordial ties then they are weak to begin with. On the other hand India and Iran have more than friendly ties and India's nuclear arsenal is growing rapidly with the US help. However, this does not mean that just because India is a nuclear state and a friend of Iran, it will be inclined to attack Israel.
Pakistan's nuclear program is solely for the safety and security of the nation against any external threat.  The program  is not for the state  to pick  and choose  enemies  and start  non-existing conflicts. That is definitely not how Pakistan intends to use its resources and deviate from the real agenda which is to protect the state of Pakistan. The only condition under which Pakistan would use its nuclear weapons against any state would be if they choose to attack the territory of Pakistan in a nuclear or non-nuclear manner. The state has been absolutely clear about this from the very beginning of its  nuclear era.
Behind Indo-Pacific Vision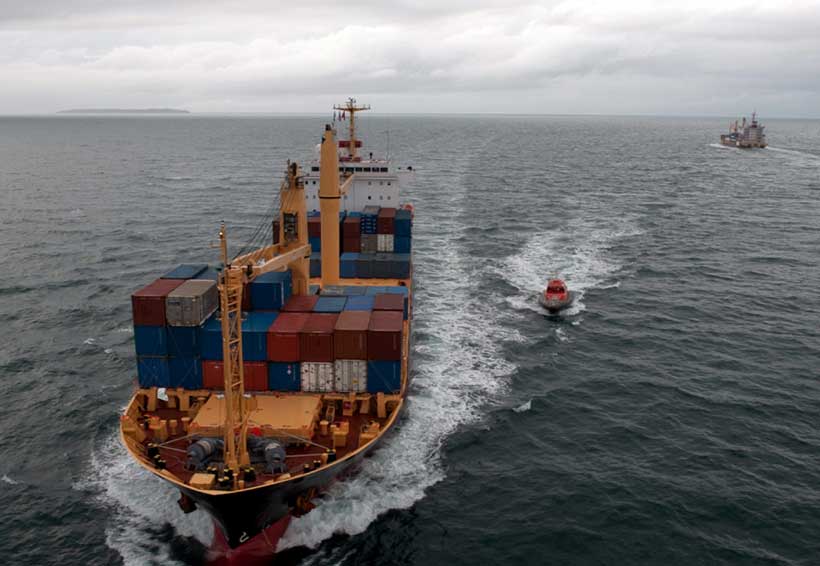 Mike Pompeo's recent speech titled, 'America's Indo-Pacific Economic Vision – at the Indo-Pacific Business Forum' at the US Chamber of Commerce, Washington DC has been carefully observed across Asia.  Beijing has understandably, paid close special attention to it. Pompeo emphasized on the need for greater connectivity within the Indo-Pacific, while also highlighting the role which the US was likely to play (including financial investments to the tune of 113 Million USD in areas like infrastructure, energy and digital economy). The US Secretary of State while stating that this vision was not targeted at anyone, he did make references to China's hegemonic tendencies, as well as the lacunae of Chinese connectivity projects (especially the economic dimension).
The Chinese reaction to Pompeo's speech was interesting. Senior Chinese government officials were initially dismissive of the speech, saying that such ideas have been spoken in the past, but produced no tangible results.
An article in the Global Times 'Indo-Pacific strategy more a geo-political military alliance' response is significant. What emerges clearly from this article is that Beijing is not taking the 'Indo-Pacific vision' lightly, and neither does it rule out the possibility of collaboration. The article is unequivocal, in expressing its skepticism, with regard to the geo-political vision of the Indo-Pacific vision. Argues the article:
While the geopolitical connotation of the strategy may lead to regional tensions and conflicts and thus put countries in the region on alert
It is optimistic with regard to the geo-economic dimension, saying that this would be beneficial, and would promote economic growth and prosperity. What must be noted is that, while the US vision for 'Indo-Pacific' has been put forward as a counter to the Belt and Road Initiative (BRI), the article also spoke about the possible complementarities between the US vision for 'Indo-Pacific' and China's version of BRI. While Mike Pompeo had spoken about a crucial role for US private companies in his speech, the article clearly bats in favor of not just between Indian, Japanese, Chinese, US governments as well as companies. This is interesting, given the fact that China had gone to the extent of dubbing the Indo-Pacific vision as the foam on the sea" "that gets attention but will soon dissipate"
While there is absolutely no doubt, that there is immense scope for synergies between the Indo-Pacific vision, and BRI especially in the economic sphere. China's recent openness towards the Indo-Pacific vision is welcome, but one of the propelling factors is the growing resentment against the economic implications of some BRI projects. While in South Asia, Sri Lanka is a classical example of China's debt trap diplomacy, where Beijing provides loans at high interest rates (China has taken over the strategic Hambantota Project, since Sri Lanka has been unable to pay Beijing the whopping 13 Billion USD). Even in ASEAN grouping, countries are beginning to question the feasibility of BRI projects, Malaysia which shares close economic ties with Beijing is reviewing certain Chinese projects (this was one of the first steps undertaken by  Mahathir Mohammad after taking over the reigns as Prime Minister of Malaysia).
Second, that while for long the Indo-Pacific Vision has been dubbed as a mere 'expression' and one of the criticisms has been a lack of gravitas in the economic context (and even now 113 Million USD is not sufficient). Developments over recent months, including the recent speech, indicate that The Department of State seems to be keen to dispel this notion that the Indo-Pacific narrative is bereft of substance. Here it would be pertinent to point out, that Pompeo's speech was followed by an Asia visit (Indonesia, Malaysia, Singapore).
Countries which are key stakeholders in the Indo-Pacific narrative need to keep in mind the following:
US needs to walk the course and apart from investing, more it needs to think of involving more countries, including Taiwan and more South Asian countries like Sri Lanka and Bangladesh in the Indo-Pacific partnership.
Second, the Indo-Pacific speaks in favor of democracy as well as greater integration, but not only are countries becoming more inward looking, even their stand on democracy, and Human Rights is ambiguous.  Japan is trying to change its attitude towards immigration, and is at the forefront of promoting integration and connectivity within the Indo-Pacific. Neither US, nor India, Japan or Australia have criticized China for its excesses against the Uighur minority in Xinjiang province.
Finally, there is scope for China to be part of the Indo-Pacific, but it needs to look at certain projects beyond the rubric of the BRI. A perfect instance is the Bangladesh China, India Myanmar BCIM Corridor which India was willing to join, but China now considers this project as a part of BRI.
Conclusion
In conclusion, Beijing can not be excluded from the 'Indo-Pacific' narrative, but it can not expect to be part of the same, on its own terms. It is also important, for countries like US and India to speak up more forcefully on issues (within their domestic contexts, as well as external) pertaining to Freedom of Speech, Human Rights and  immigration issues, given that all these are essential for a 'Free and Open Indo-Pacific'
Chimeras and Realities of the Indo-Pacific Partnership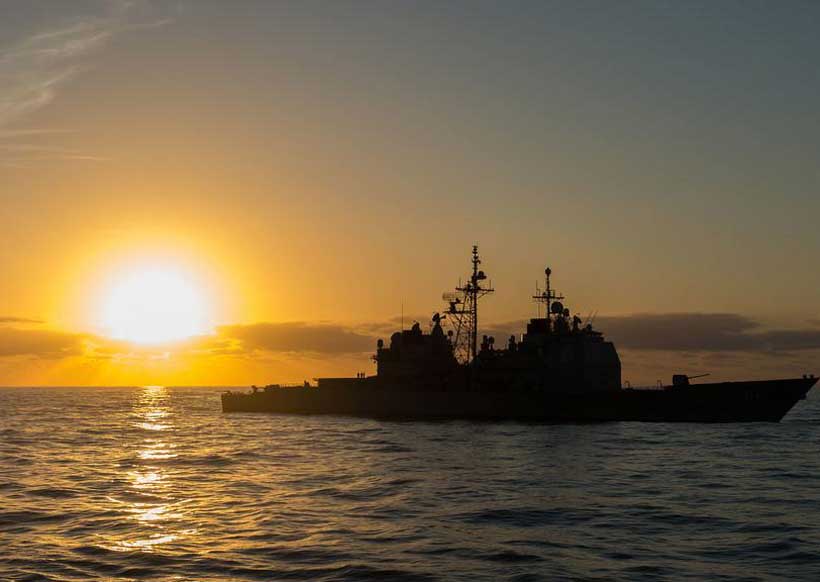 The new American initiative for the creation of the Indo-Pacific Partnership (IPP) has grabbed the spotlight in many political discussions of late. Although the idea to set up such a forum was proposed at the end of 2017 and to this day has been no more than a general slogan, now the Trump administration seems set to stake on it. Why?
As a reminder I would like to point out that on May 30 the US Secretary of Defense announced the renaming of the Pacific Command into the Indo-Pacific Command (although the Command's responsibility zone a priori included the Indian Ocean waters).
A few days later, at the Shangri-La Dialogue (SLD) conference in Singapore, the idea of IPP was spelled out by the American side, with an emphasis on the aspects of regional security. When commenting on the change of the name of the American command, Indian Prime Minister Narendra Modi remarked that for India the unification of the Indian and Pacific oceans into a single geographic array looked "natural".
The practical implementation of the IPP strategy will most likely be carried out both through the strengthening of US bilateral relations with countries of the region and through the creation of multilateral cooperation formats. The most important of these cooperation initiatives is the so-called. "Quadro", which is designed to bring together the four "democracies" of the Indo-Pacific region – the United States, Japan, Australia and India.
It is believed that the United States, Australia, Japan and India, united in the Quadro, will consider the two oceans a single strategic space. Since 2016, the United States, India and Japan have been conducting joint naval exercises "Malabar". Washington is clearly giving New Delhi ever more attention, counting on India as one of the future regional security poles, along with Japan, Australia and its other allies.
The feasibility evaluation of IPP was proposed in the concept of "free and open Indo-Pacific strategy", FOIP). And the recent report of the US National Security Strategy states that "in the Indo-Pacific region, there is a geopolitical competition between free and repressive visions of the world order."
Apparently, this is about China. Therefore, the idea of IPP, which is motivated by the value and geostrategic approach, did not cause immediate enthusiasm from the American allies in the region.
Assessing the US initiative to establish IPP, Japanese experts, for example, say that Japan has no objections in principle to such an initiative as long as it is "transparent and inclusive". To this, they add that this initiative can play a role in the development of interregional relations involving East Asia, South Asia, Africa and Eurasia; the main thing is that it should not be directed against China, since Japan is interested in China's sustained development and Japan-China relations.
In response, South Korea argues that it is too early to suggest a full approval for the IPP as this initiative has been put forward in the form of a general slogan. Seoul has yet to understand what it is and needs more time to examine it in more detail. If it turns out that the initiative aims to deter China, participation in it of the Republic of Korea will be a "difficult choice" to make.
According to experts of the US Chamber of Commerce and Industry, the Indo-Pacific region may account for half of the global economy within decades, but this requires investments of almost $ 26 trillion. Now it is obvious that from the point of view of trade and economic cooperation, the IPP is set to replace the Trans-Pacific Trade Partnership (TPP), which Donald Trump chose to reject, and offer an alternative. US Secretary of Commerce William Ross explains in this respect that TPP agreements require too much effort to conclude and too complicated: "With such major geopolitical phenomena as the TPP, it is impossible to carry out a controlled experiment."
Verbally, Washington welcomes China's contribution to regional development, emphasizing that IPP will not be aimed at containing China or opposing China's Belt and Road Initiative. At the same time, the emphasis is put on the need to adhere to "international standards of transparency, the rule of law and sustainable financing".
However, in practice, the main reason underlying IPP is the attempt to conduct a "controlled" geostrategic and geoeconomic experiment, by constructing a partnership framework artificially, in the American interests, without taking into account the interests of potential partners who are not interested in political or economic deterrence of China
Supporters of conventional geopolitical approaches say that the creation of IPP means the advance of the US into Eurasia still further from the east to the west by strengthening ties with predominantly "naval" powers in the eastern and southern peripheries of the Eurasian continent (from South Korea to countries of the Arabian Peninsula) and with island states of the Pacific (from Japan to New Zealand). The main purpose of the IPP is the political and military-strategic deterrence of China, the creation of a rigid "framework" that would prevent Beijing from assuming a dominant position in the region.
Whatever the case, American attempts to artificially "patch together" the IPP "from the material at hand" indicate the need for the Russian diplomacy to boost efforts to cement the Russian-Chinese strategic partnership by developing security mechanisms and fostering cooperation in the land areas of the Eurasian "heartland".
In the first place, such mechanisms involve the Shanghai Cooperation Organization (SCO), measures towards linking the Eurasian integration and the Chinese Belt and Road Initiative and the consistent implementation of the Russian initiative to establish the Greater Eurasian Partnership (GEP).
India's participation in these organizations and initiatives is a matter of special concern, while the three-party consultative arrangement Russia-India-China needs further strengthening as well.
First published in our partner International Affairs