[yt_dropcap type="square" font="" size="14″ color="#000″ background="#fff" ] T [/yt_dropcap] he world has always been an inquisitive olio of kaleidoscopic diplomacy. After the World War-1 we saw how nations toggled between alliances and camaraderie betwixt one another as globalization begun to spread its thousands of tentacles around the world. With the proliferation in technology, scarcity of resources and blurring of the boundaries the aforesaid trend has only gained more momentum and today we live in a world that is intricately connected.
A huge nexus. Tweak one string and the whole web vibrates. There were blood-wars in the past. Now there are trade-wars. The paradigm shift has caused many countries to cash in the benefits of trade blocs. Lo and Behold! Welcome to the era of Economic Integration. Here tariffs are the ammunitions and trade-areas bombs. Ladies and gentleman, welcome to the world of 'soft-power'.
Today the largest trading nation with a GDP of more than $17 trillion USA stands as The Business Hub. China, yes, their oriental rivals. The recent rise in the populist narrative has raised some eye-brows across the world. USA was ringing with the "Make America Great Again" slogan and people were moved by the promise to "bring back our jobs". So, we have the estate Mogul, Mr. Trump, as the president-elect who will assume office on 20th January, 2017. He has made few ambitious announcements and revealed some revolutionary plans. But it is often that what politicians use political sloganeering is in reality bitter paragraphs. His claims to repeal the Trans-Pacific Partnership (TPP hereinafter) has, inter-alia, send ripples across the seas reaching directly to their Far-Eastern and Pacific countries who are now confounded and incensed. Dislocating the President Obama's "pivot to Asia" is not a small matter.
TPP is a trade deal that covers almost 40% of the world's trade and includes 12 countries: Canada, Mexico, Brunei, Malaysia, Vietnam, Australia, New Zealand, Japan, Chile, Peru, Singapore and US. The trade deal has been finalized but this deal with 30 chapters running into 5000 pages needs to be ratified by at-least 6 member countries that constitutes 80% of the groups trade output. US alone constitutes 55-60% of it. Hence, its absence will certainly repudiate the deal. This has left many of the member countries pondering at the actual implementation of the deal.
Enters China, to the rescue of their neighbors and as well as other countries, holding a file titled: Regional Comprehensive Economic Partnership (RCEP). As I mentioned in the start, moves and counter moves. Chinese leadership is all ready to fill in the impending and expected void if created by president elect Mr. Trump. RCEP involves members of ASEAN plus India, Australia and New Zealand, South Korea, Japan and evidently, China. Seven of the countries superimpose each other in both the deals. However, there are few political and regional nuances that might come into effect as, and if, the deal progress. The first thing is the issue of South China Sea. Philippines, Malaysia and Vietnam all have laid claim on this significant trading route which hosts $5trillion of trade annually. The recent election of Mr. Dutetre in Philippines may help ameliorate the growing acrimony but the territorial infringement remains there. One thing China might be doing by peddling this RCEP is to solve this issue in its [RCEP] guise. As the economic bond with all the ASEAN countries which also includes the above three bolsters, the virtues of economic integration play their role. One of which is that the countries engaged in bi-lateral trade very rarely go to war or in conflicts with each other. Secondly, as the deal is "backed" by Beijing it might abet Chinese influence and legality in the trading bloc. Another intriguing partner is the Southeast Asian nation, India. India and China has engaged in word war from decades over the border claims. Also, both occupy the top slots for being the most populous countries in the world. Free movement of people can create a lot of issues. The domestic industries may also be effected. For the rest of the member countries all is hunky-dory. Both the trade deals have an equipoise importance.
TPP represents 13% of global trade and RCEP 12%. TPP countries are slow growing as compared to the RCEP ones. RCEP will cover almost half of the world's population and TPP covers more than 800 million of people. But TPP tends to cater trade between richer countries than RCEP. The benefits yaw from one bloc to another. It is not about TPP or no TPP or RCEP. But it is certainly about the question: who writes the rules for the trade in Pacific. USA and China both are well acquainted of the significance of the region and hence, Mr. Trump's revolting mindset is a cause of concern and surprise for many. He must know that if USA doesn't than China is ready to 'write down the rules'. The geopolitical, social and economic axis can shift and the gyrations may prove costly for the police man of the world. But we have to wait and see how much coherence the president-elect can instill in his pre-office and post-office life. This is a world today. Of trade clouts and economic weapons. I am not sure whether the US will continue to tread upon the precarious path adduced by Mr. Trump. But given his tilt for economic nationalism it is not hard to imagine that the biggest trade deal ever will see its demise very soon.
Why the burden on business women to 'do it all' must stop
Glorifying multi-tasking by women is something we are all guilty of – across the globe we celebrate women who have responsibility piled on their shoulders. For those running their own businesses, the burden can be even greater. And why? Because of outdated expectations. It's time for us all to shake up our thinking and act, so female entrepreneurs can thrive.
The expectation that a woman should be the primary childcare giver and that the man should be the breadwinner are views so ingrained they remain consistently unchallenged. New research from CARE's Ignite program confirms that women entrepreneurs worldwide are so bound by these norms, it is stunting their business success – meaning less income for the household and less employment for the community.
In Vietnam, 80% of men and 60% of women agreed that businesswomen should be the main childcare giver, despite the pressure of running a business.
In Peru, 80% of women interviewed say they are bound by traditional gender roles and the expectations and pressures from the family and society as caregivers.
In Pakistan, 76% of respondents felt that family members will disapprove if a woman entrepreneur's earnings surpass her husband's.
One of the most alarming findings was that when women entrepreneurs start to succeed, they can face sabotage by their male family members, sometimes even violence or sexual harassment. In Pakistan, women told us that if they start earning more than their male family members, they are overburdened with household responsibilities to the point that they are forced to cut down on, or even discontinue, their business. Furthermore, women entrepreneurs who leave the house for business without a male family member are considered less moral and may be subject to harassment or sexual requests in return for work-related agreements. In Peru, 100% of the women entrepreneurs interviewed had either seen or heard about a case of violence in their close environment. And broader research shows that 70% of women owners of formal small businesses have experienced violence by their partner including physical and economic violence. It is estimated that due to gender-based violence, women micro-entrepreneurs lose around $ 9,000 USD each year, causing a loss of 5.72% of GDP in Peru.
Revealingly, it is not just men who are piling expectations on women – it is also women themselves and their female family members. In Vietnam, mothers-in-law were revealed as the staunch enforcers of the norm related to childcare, the ones who would most disapprove if the man does more childcare than the woman. In Pakistan, it is predominantly the husband's mother and his sisters who load pressure onto women to be at home taking care of the children and the household, and for the man to be the main breadwinner.
It is clear that little is being done to shift these norms and the time to act is now. Having worked in financial inclusion for 15 years, I have seen many fantastic initiatives focused on helping women gain better access to finance so that they can grow their businesses. But very few initiatives try to understand or address the deeply entrenched gender norms that are holding women entrepreneurs back. Time poverty is one of the biggest challenges facing women, a condition deeply intertwined with childcare and household duties. Admittedly, shifting gender norms is not an easy task, as it requires longer-term commitment and won't necessarily provide a short-term return. But that shouldn't stop us. At CARE we know that engaging directly with families can be transformational, increasing both the time women can spend on their business and their decision-making power.
I recently met with Thu in Vietnam who runs an organic farming network, as well as her own food business. She told me that she was really struggling with a lack of support from her husband which was affecting her marriage and her business. Following an event that we ran for women entrepreneurs and their families that promoted shared responsibility at home, she told me she had seen a transformation, she said: "On that day, for the first time, he acknowledged my work and my contribution to society and the community. Since then he is really helping out with the children and the household chores. Now I can travel much more for work."
Through a combination of far-reaching social media campaigns and in-person workshops, CARE is beginning to see small changes. Media campaigns in all three countries, with male and female role models, have showcased shared responsibility in the home and are normalizing the growth and success of women entrepreneurs, with the campaigns generating a widespread appreciation for female entrepreneurs.
We know that by giving women increased opportunities and time, it allows them to focus on growing their own businesses so that they can further contribute to their local economies. We also know that women employ women and invest their incomes in their families and their communities. The benefits are indisputable.
My message to NGOs and financial institutions working in financial inclusion is clear:
Design holistic programming for women entrepreneurs that includes addressing restrictive gender norms.
Design programs that promote the benefits of shared responsibility in the household and the economic contributions of women entrepreneurs.
Collect data related to perceptions and expectations around gendered roles and how these present barriers for the growth of women-led enterprises.
Advocate for policies that respond to the specific challenges that women entrepreneurs face.
Investing in women will always provide a return.
Having conducted this research, we are also making changes to our programming. We are developing new training, not just for women and their families, but also for our financial partners. We will also continue our campaigns and outreach activities which promote and normalize shared responsibility and women's financial and digital independence.
By studying the barriers that are holding women entrepreneurs back, and then working closely with local partners to break down those barriers, CARE is building new opportunities for women entrepreneurs wanting to grow their businesses.
Despite the Ignite program launching in the midst of the pandemic, the program has unlocked 115 million USD in loan capital for women entrepreneurs, a twenty-two-fold uplift of the original program funding provided by the Mastercard Center for Inclusive Growth. 83% of Ignite participants tell us that the program has contributed to an increase in their business sales, helping to build their financial resilience.
By working together with women and their support networks we want everyone to recognize the importance of shared responsibility at home, and to value the enormous contribution women entrepreneurs are making to their families, communities and economies.
The Upcoming Recession and its Ramifications on the World Economies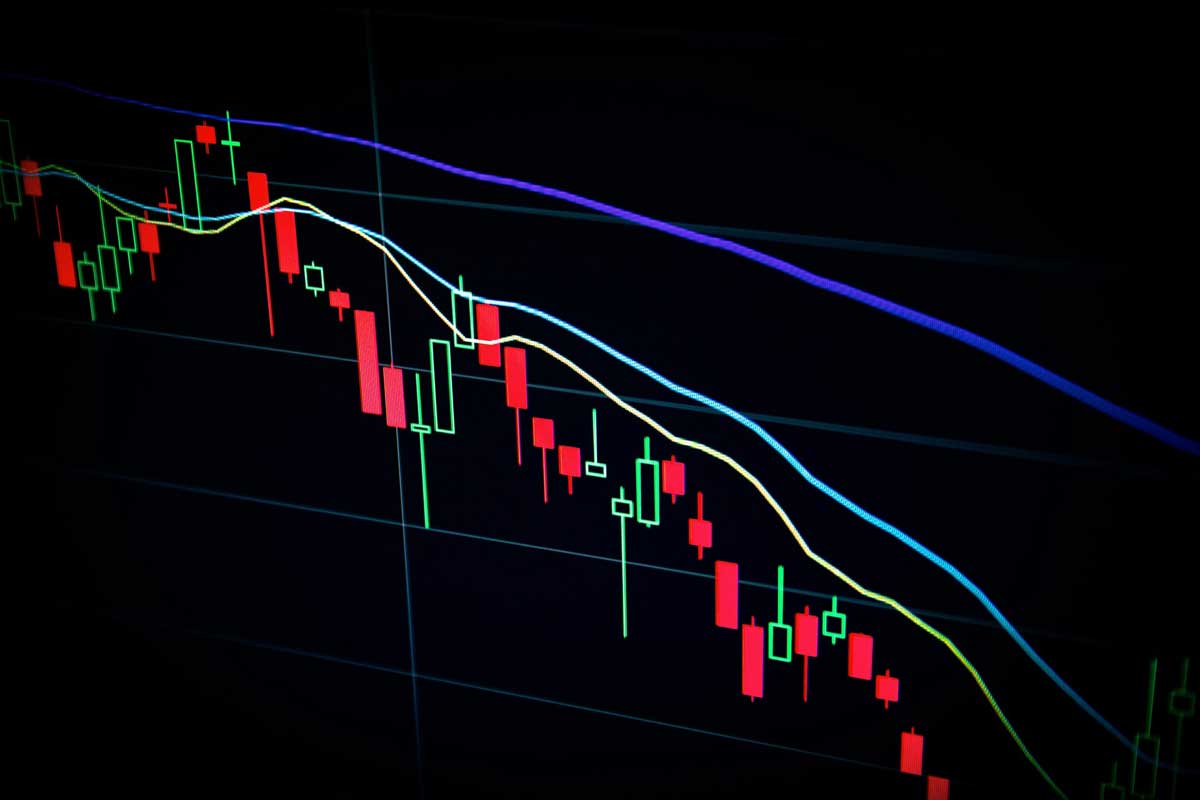 The recent decision of the new head of Twitter, Elon Musk, to sack approximately 50 percent of the workforce is only indicative of the recession that is glooming over the world. The story of Twitter is just one example among many visible ones. Almost all the major firms around the globe have or are planning to lay off employees, including Microsoft, Meta, Tencent, Xiaomi, Unacademy, etc.
According to a comprehensive study titled 'Risk of Global Recession in 2023 Rises Amid Simultaneous Rate Hikes' by the World Bank, all the nation-states are tilting towards a cascade of economic crises in global financial markets and emerging economies, leading to long-term damages. The report blames central banks around the globe for raising interest rates to tackle inflation caused due to the Coronavirus pandemic and Russia's aggression on Ukraine in the European arena. The report states that even raising the interest rates to an unprecedented high not seen over the past five decades will be insufficient to pull global inflation down to the pre-pandemic levels. It further instils the need to focus on supply disruptions and subside labour-market pressures. The President of the World Bank Group, David Malpass urged policymakers to focus on boosting production instead of cutting consumption and make policies that generate auxiliary investments, improving productivity and capital allocation, which are crucial for growth.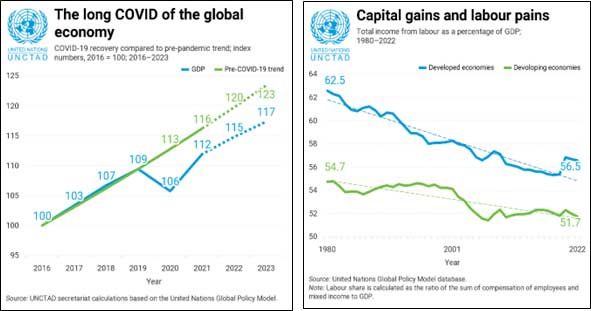 Economics 101: Recession
Amidst the pandemic, many states released relief and stimulus packages that heavily leaned on measures to expand liquidity, such as loosening lending restrictions or reducing repo rates (the rate at which commercial banks borrow money from the central bank) as well as reverse repo rates (the rate at which commercial banks lend money to the central bank). China was the first state to act upon these stimulus measures to counteract the disruptions caused by the covid, followed by Japan, the EU, Germany, India and so on. Though the measures helped economies absorb the pandemic's impact, one major drawback was increased demand due to induced money flow in the market, leading to inflation.
Inflation, defined as the rate of increase in prices of general goods and commodities in a given period of time, can be caused by multiple factors. A shortfall in aggregate supply, one of the most common factors, can lead to excessive demand pressures in the market. To curb inflation, central banks often tweak or change the fiscal and monetary policies of the nation. Increasing the interest rates is one such measure, as it tightens the economy's banking system and thus contracts the flow of money, reducing already high demands. However, suppose only the rates are increased without substantial reforms in line with resetting the supply chains, increasing production and overall growth to meet the demand; in that case, a country may move towards a recessionary period. Therefore, alongside rising rates, a nation must diversify its suppliers, invest in technology (without increasing the debt burden), and focus on self-reliance while sustaining employment.
The International Monetary Fund (IMF) defines recession practically as the fall in a country's Gross Domestic Product (GDP), i.e. a decline in the value of all the produced goods and services in a country for two consecutive quarters. Simply, a recession is a period of massive economic slowdown. Pointing at a specific moment when a recession occurs is almost impossible and futile. However, a few indicators, like the downfall of GDP and public spending, increased unemployment, and a decline in sales and a country's output, generally point towards an upcoming recession. To sum up, there are various ways for a recession to start, from sudden shocks to the economy and excessive debt to uncontrolled inflation (or deflation) and non-performing asset bubbles.
The Stumbling Economies
According to IMF Managing Director Kristalina Georgieva, "First, Covid, then Russia's invasion of Ukraine and climate disasters on all continents have inflicted immeasurable harm on people's lives." One-third of the world economies, including the United States, Europe and China, are expected to contract in the subsequent quarters. 
For US economists and forecasters, the recession is no longer about 'if' but 'when'. The decision of the Fed (US Central Bank) to increase rates to cool inflation without inducing higher unemployment and an economic downturn has only shrunk the possibility of a 'soft landing,' which occurs when the tightened monetary policies of the Fed reduce inflation without causing a recession. Nouriel Roubini, one of the few economists who rightly predicted the financial crisis of 2008, also claims a prolonged and inevitable recession in 2022 that will last till 2023. Economists expect a growth rate of 0.4 percent in the fourth quarter of 2023 as opposed to the fourth quarter of the previous year, and in 2024, they expect the economy to grow at 1.8 percent. The rate of unemployment is expected to rise to 3.7 percent in December this year and to 4.3 percent in June 2023, compared to 3.5 percent in September.
Like the US, Europe was also under the impression that the economic situation would improve without a recession. Assumptions of subsiding or transitory inflation due to solid businesses, enough public savings and adequate fiscal adjustments turned out wrong for the European economies. The Euro area (5.1 percent), and the UK (6.8 percent), are among the countries with the most expected output loss. Europe has mainly been affected by the Russian war on Ukraine and the resulting oil and gas disruptions leading to an 'Energy War' against the former. Similarly, China doesn't lie far from them, with an expected output loss of 5.7 percent in 2023. Zero Covid Policy, coupled with the mortgage crisis and exodus in the manufacturing sector, has led to the economic slowdown of the Asian giant.
Impact on the Indian Economy
India reported a growth of 13.5 percent in the April to June quarter and became the world's fifth-biggest economy, taking the spot of Great Britain. However, this growth results from the nation's shutdown amid Delta-driven covid lockdowns during previous quarters and not because of the significant improvements in the economic activities. India needs to focus on skill-based human development projects to unleash its economic potential and effectively utilise its demographic dividend. However, India is not immune to the global slowdown. It is expected to face an output loss of 7.8 percent in 2023.
Indian CEOs are also expecting a decline in the growth of companies, but the economy is expected to bounce back in the short term, according to KPMG 2022 report. Moreover, 86 percent of CEOs in India expect an impact of up to 10 percent on earnings in the next 12 months. Reducing profit margins, boosting productivity, diversifying supply chains, and implementing a hiring freeze (worst case, layoff policies) are a few steps firms can take to weather such challenges.
India, thus, needs to tap the potential of start-ups and small enterprises, as opposed to just established firms, by expanding and enhancing the private sector's access to capital investments and curbing environment-related risks. Reforms in dispute resolution mechanisms are also long overdue, evident through the Ease of Doing Business report, where India ranked 63rd out of 190 countries worldwide. India needs to prove its worth by showing investors that not only can their money achieve decent returns, but it is safe in Indian soil as well.
The stand on India's future remains split. The global rating agency S&P claims that India will not face the true and horrifying brunt of the global recession thanks to its decoupled economy with huge domestic demand, healthy balance sheets and enough foreign exchange reserves. On the contrary, according to the Japanese brokerage firm- Nomura, policymakers are misplaced in their optimism about India's growth trajectory. Its economists assert India's estimated growth at 7 percent in FY23, which is at par with the RBI's revised forecasts, but it also predicts a sharp decline to 5.2 percent in FY24. This estimated growth doesn't align with India's commitment to becoming a 5 Trillion USD economy.
Way Forward
UNCLAD's Trade and Development Report 2022 projects global economic growth will plunge down to 2.5 percent in 2022, followed by a drop to 2.2 percent in 2023, costing the world a loss of more than 17 trillion USD in productivity. It further warns that the developing nations will be most vulnerable to the slowdown resulting in a cascade of health, debt and climate crises. Regarding the proportion of revenue to public debt, Somalia, Sri Lanka, Angola, Gabon, and Laos are the worst-hit countries, evident through the excessive inflation these states face.
Similarly, Indian fuel and food commodities prices have increased, but India's sturdy performance when other countries are struggling can be attributed to its efficient policies. India does not have a perpetual external debt burden to hamper its growth. In addition, the government has focussed on developing the industrial and service sector to promote jobs and increase savings, especially after the Pandemic, to revitalise the Indian economy. Domestically, the government has provided effective social safety nets to ensure healthy livelihood for the population.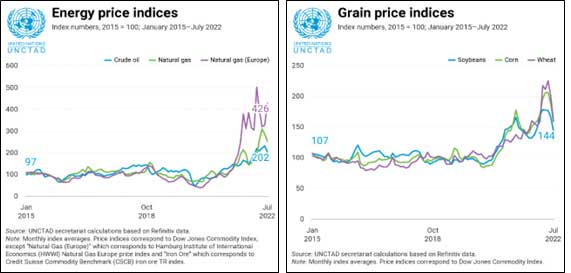 Despite these factors, India must realize and accept the harsh reality of the upcoming turbulent times. India may have a decoupled economy, but the world is one interlinked system. Global slowdowns will lead to a recession in India as well, whose effects are becoming more and more visible with each passing day. Major tech firms in India like Wipro, Tech Mahindra and Infosys have revoked their offer letters to young freshers, while others have started laying off employees amidst the fear of global recession. Irrespective of whether India becomes the "fastest growing economy" in the end, even a modest growth rate of about 5 percent will push millions into poverty in a country like India. It's only imperative to realise that a depreciating currency and elevated inflation will hit the poorest the hardest, and India must be prepared to deal with this challenge.
The Revival of China's Supply and Marketing Co-op: A Countermove to Asia Pivot 2.0?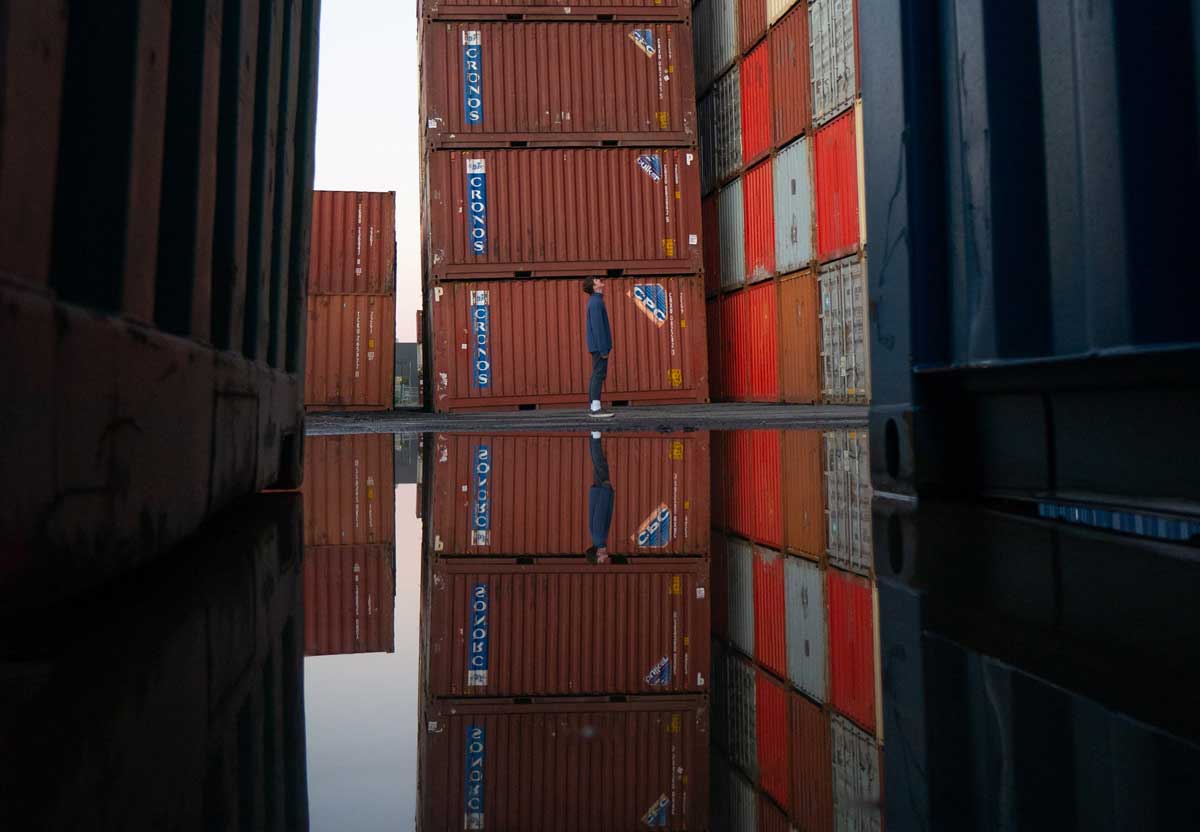 The Indo-Pacific Economic Framework for Prosperity (IPEF) was launched in the wake of President Joe Biden's Asia trip this May, signaling the commencement of "Pivot to Asia 2.0" on the economic dimension. In the following months, China has accelerated to revive, despite being dubbed as "re-emergence", its decades-old supply and marketing cooperatives—a Mao-era institution that once served as the engine of Chinese planned economy in the 1950s. The rebooting of the co-op system was actually initiated as early as 2016, but its recent sudden expansion across the country has provoked suspicion that China is reversing its market-reform efforts, and more importantly, it could be used as a pre-mobilization training by China to counter the increasing pressure from America or even to prepare for military operations targeting Taiwan.
China's Co-op System in the 1950s: An Outgrowth of Geopolitical Threats
The first few years after the 1949 Chinese revolution is often portrayed by Beijing as a period fraught with internal and external threats—internally, a dearth of qualified infrastructure and urban workforce for industrialization; externally, the Korean War and intermittent border conflicts with Cambodia, Vietnam, and India. Consequently, China was forced to prioritize the development of heavy industry with the help of Soviet Union. The result of the rapid industrialization led by state-owned enterprises was the food shortage in cities due to the huge influx of farmers into urban areas. In order to efficiently balance the circulation of food and industrial products between urban and rural areas, the supply and marketing co-op system was born.
A year after the termination of Soviet aids to China in 1957, Beijing transformed its supply and marketing co-op system to a more centralized Commune System in the name of improving the "self-reliance" of poor communities to solve the issues of impoverishment. Later that same year, China triggered the second Taiwan Strait Crisis by initiating an artillery bombardment of Taiwan's front-line islands, Quemoy and Matsu. Even though there was no direct evidence showing that the nearly decade-long collectivization movement in the 1950s was designed in the first place to target Taiwan, it was still an outgrowth of a grim geopolitical circumstance China believed it was in. Therefore, it is not difficult to understand China's motivation to revive the Co-op system today.
Co-op 2.0: Decoupling from the U.S. and Targeting Taiwan?
The recent Biden-Xi meeting during the G20 summit may have sent a positive signal to the world that a period of détentebetween the U.S. and China could be expected in the near future, but a real breakthrough in their systematic competition may take a much longer time. With the successful implementation of the Regional Comprehensive Economic Partnership (RCEP) this year, China's economic influence could be further projected in the region, which would largely bolster China's confidence that building a regional trade bloc to exclude U.S. influence is feasible. China's plan of becoming economic autarky, as having been framed as "internal circulation" , may be a workable cause so that a self-reliant China would no longer needs external demand to be a major driver of its economic growth.
Following the recent revival of Quadrilateral Security Dialogue (Quad) and the establishment of AUKUS, the announcement of IPEF by the United States undoubtedly reaffirm China's conviction that it is again caught between a rock and a hard place the way it was in the early 1950s—external challenges with intensifying geopolitical tensions and internal downward economy compounded by its unwavering "zero Covid" policy. Consequently, the rebooting of the supply and marketing cooperatives was initiated with the hope to pave the way for a grand duel strategy in the future: externally, further decoupling from global economic system dominated by the U.S. and its western democratic allies; internally, tightening the government's grip on the economy to weather international sanctions that could be imposed by western countries.
It is without doubt that Taiwan Strait is the most probable battlefield should any hot wars initiated by China in the years to come. In spite of speculations that Russia's setbacks in Ukraine may thwart China's potential aggression against the self-governing island, Xi Jinping's Taiwan ambition did not seem to take a hit. Instead, his historic third term as the top leader of China appeared to inject a shot of adrenaline to his "wolf-warrior" warmongering proclivity. Not only did the 20th Party Congress deliver a work report that manifested "the most authoritative" evaluation of China's Taiwan policy, but Xi' recent portrayal of China's geopolitical situation as "unstable and uncertain" was a message sent to the United States and Taiwan that any provocative initiatives from them could be greeted with China's forceful responses.
However, that type of forceful responses would come at a cost as having been seen in Russia's case. Having learned from from Russia' lack of economic preparation for international sanctions, Beijing realizes the importance of planning ahead. Thus, the supply and marketing cooperative system would function as a practical drill for China's need to transform its socialist market economy to wartime economy for possible military confrontations with the U.S. and Taiwan.
Implications for Counterstrategies of the U.S. and Taiwan
The legislation of America's new export controls of semiconductor chips may have landed a huge blow to the China's hope to save its economy via high-tech industry, but it is not likely that the U.S. would directly respond to the intentions behind China's Co-op 2.0 other than continuing to proceed the advancement of IPEF. Apropos to certain bilateral trade issues, the Biden administration may even favor a temporary ceasefire with Beijing, not only for the urgency to tackle the ongoing inflation, but also for the 2024 presidential election.
On the other hand, Taiwan can actually make the most of America's "Pivot to Asia 2.0" to win itself more bargaining chips. First, despite being denied membership, Taiwan can still take advantage of the support from its allies inside of American congress to seek active participation in IPEF under the name of the "Separate Customs Territory of Taiwan, Penghu, Kinmen and Matsu", the same title it uses as a member of the WTO. Second, it should put more efforts to promote the "Chip 4 Alliance" which is comprised of the United States, Taiwan, Japan, and South Korea, and strengthen technological ties with more European democracies. Last, it can seek more strategic dialogues with the new Republican-dominated congress. Compared to his predecessor, the would-be House Speaker, Kevin McCarthy, holds a tougher stance toward China and has already set to form a special committee to contain Beijing. Taiwan's active interactions with the new American congress would be helpful to increase its strategic value to both U.S. China policy and U.S. partisan politics in the following two years.