Updates of cyclone in Tamil Nadu: Deaths rose to 10, over 16,000 evacuated electricity is cut in Chennai
It is unfortunate that even while people of Tamil Nadu have not overcome the grief they suffer from the sudden demise of their beloved leader Amma, the high speed cyclone attacked them, making their life just unbearably miserable. Experts say Tamil Nadu this year had the worst ever wild wind this time and devastation is deadly, schools and colleges closed; over 16,000 evacuated.
The death toll due to cyclone Vardah rose to ten in Tamil Nadu on December 13. Four persons have died in Chennai alone, two in Kancheepuram, two in Tiruvallur, one in Villupuram and one in Nagapattinam district of Tamil Nadu.
Chennaities woke up to uprooted trees, big broken branches blocking the roads, fallen name boards, hoardings, damaged compound walls and vehicles under fallen trees, power cut and lack of milk supplies on Tuesday, a day after severe cyclone Vardah ripped through the city. People in the residential localities after being awed by the damage caused by the cyclone started cleaning their compound of fallen trees, leaves and other muck that was blown by the cyclonic winds.
As the cyclone struck land, so strong were the winds that glass panels blew off the facade of a five-star hotel in Chennai, while in Andhra Pradesh, an oil tanker tipped over on a highway. The state government has asked people to stay home at least till midnight. All schools and colleges were closed today in Chennai, Kancheepuram and Tiruvallur and private offices were asked to allow staff to take a day off or work from home. The TN administration began clearing roads the moment the rain stopped this evening, with residents pitching in at many places, but it will be a long haul, with many arterial roads still flooded with ankle-high water.
In Chennai, powerful gusts of wind uprooted more than 200 trees and 50 electricity poles, blocking off many localities for several hours as corporation staff and policemen struggled to clear the roads. The electricity board cut power supply in most parts of Chennai for up to eight hours as a precaution.
Much of TN capital Chennai is in dark as electricity is cut. Traffic is dislocated for hours.
It has not rained in Chennai since about 4 pm, a little after Cyclone Vardah hit the Tamil Nadu coast on Monday afternoon making landfall about 15 km away from the capital. But after a one-hour lull, strong winds have started to blow again. The cyclone struck land with a wind speed of 120 and 130 kmph, bringing with it heavy rain that lashed the coast in Tamil Nadu and neighbour Andhra Pradesh all through Monday morning. More than 16,000 people have been evacuated from low areas and four people have died. Schools and colleges in Chennai, Kanchipuram and Tiruvallur will be closed tomorrow.
Thousands of people were evacuated from the low-lying areas, as the cyclone made a landfall near Chennai. Chennai airport services suspended at least till 9 pm; 4 killed in Tamil Nadu, over 8000 evacuated.
Many roads in Chennai are water logged traffic collapse. Electricity polls are broken as trees fell on them. At least four persons were killed so far as heavy rains accompanied by high velocity winds pounded the city and coastal districts of north Tamil Nadu on December 12 Monday due to severe cyclonic storm called "Vardah" which began making landfall near Chennai, disrupting land and air transport and throwing normal life out of gear. "The landfall process of cyclone Vardah has begun," the India Meteorological Department (IMD) said. According to M Mohapatra, Additional Director General (Services) of IMD, the "eye" of the Cyclone is 20 kms off Chennai.
In the wake of the cyclone, the government and private schools, colleges and other educational institutions in Chennai, Kanchipuram and Tiruvallur will remain closed today. Chennai Airport has now become operational after the services were temporarily suspended yesterday in view of the cyclone.
Thousands of people were evacuated as Vardah pounded Chennai, Tiruvallur and Kanchipuram districts with heavy rain and squall. More than ten thousand people were rescued by the National Disaster Response Force (NDRF). Director General of (NDRF) R.K. Pachnanda told ANI that the situation is being monitored closely by concerned authorities and they are working to restore normalcy as fast as they can."It is as if we are in the midst of a forest," quipped a businessman surveying the fallen trees in his locality.
The government declared Tuesday as holiday for all educational institutions in Chennai, Thiruvallur and Kanchipuram districts. Meanwhile shops and hotels opened their shutters in the morning as usual. Some hotels refused to accept debit/credit cards for payment saying the point-of-sale terminals were not working.
In a statement issued on Monday, Tamil Nadu Chief Minister O. Panneerselvam said over 4,000 trees fell. According to citizens the number could be much more if one takes into account the trees inside the residential compounds. While the authorities have cleared the main roads of fallen trees for traffic, it would take a couple of days for them to clear the trees in the residential areas. While bus services were resumed, it would take some more time for the services to become normal as the routes have to be cleared of trees.
At the spot where former Tamil Nadu Chief Minister J. Jayalalithaa was buried at the Marina beach, the canopy remained intact despite the cyclonic winds. Several sand bags were lined up surrounding the burial spot to prevent flooding. The burial place continued to get stream of visitors from early morning.
Over 7,000 people have been evacuated from near the sea in Tamil Nadu and more than 9,400 in Andhra Pradesh and moved to relief camps. Over 9,400 people living along the Bay of Bengal coast in SPS Nellore district of Andhra Pradesh were evacuated to relief camps amid heavy rains due to the influence of severe cyclonic storm Vardah.
Over 15 teams of NDRF have been deployed in various coastal regions of Tamil Nadu and Andhra Pradesh which are on high alert due to the approaching cyclonic storm. Eight fishermen belonging to Tamil Nadu were rescued from the sea near the Sriharikota High Altitude Range while search was on for ten more persons feared trapped at sea.
The armed forces have been asked to be on standby with the army, navy and air force prepared to be deployed anytime as and when required.
The Navy, Army and Air Force have been on the ready to assist with evacuation and rescue. The Navy has had two ships ready with doctors, food and water for 5,000 people. The National Disaster Relief Force or NDRF has deployed 16 teams.
The coastal zones are under panic and TN government and CM Paneerselvam, Radio and TV channels alert the people about the latest position and possible future effects and warn them not to go the beach..
However, the human deaths and other casualties are less than that happened last year thanks to preparedness of Tamil Nadu government to face such natural calamities. Last year's tragedy in Chennai taught lessons to Tamil Nadu to be very cautious and this time the government was quick to react and take appropriate measures to bring the impact lesser felt and under control
Last year about this time giant floods ransacked the Chennai city and many other coastal towns .that had resulted in destructions, evacuations, dislocations, and deaths. It took months for Chennai to return to normalcy as many houses were in flood water.
Home Minister Rajnath Singh has phoned the chief ministers of both Tamil Nadu and Andhra Pradesh to assure them of the centre's help if needed and to make an assessment of damage.
Cyclone Vardah will reach Karnataka tomorrow and pass over south Goa on Wednesday, December 14.
As it stands now the speed of cyclone has come down considerably but local rails in Chennai city have not yet begin operation. Some important trains going to other cities have also been stopped temporarily.
Rescue operations continue while rehabilitation works have begun slowly.
Since roads are filled with fallen tress transportation is facing difficulties, the government sections are taking care to remove the logs from the roads so that transport could begin normally.
The normal life is yet to return to Chennai.
IEA gathers first meeting of network of experts on oil and gas methane regulation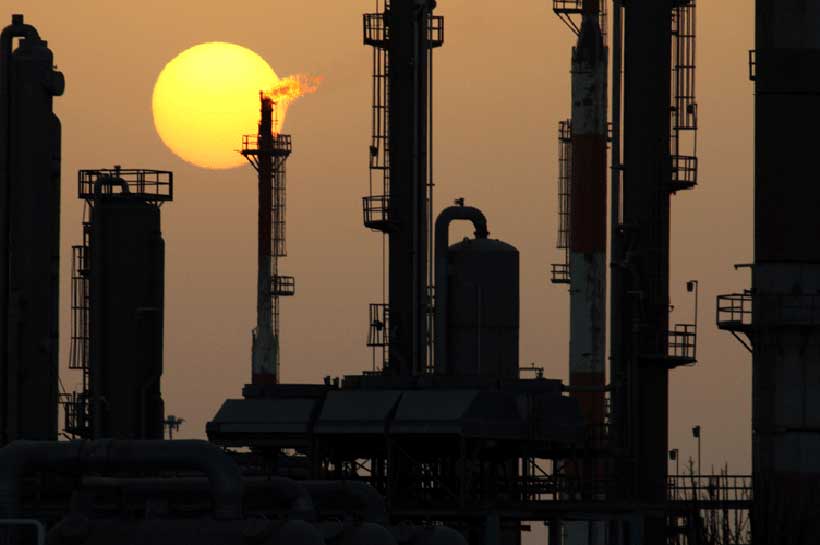 The IEA held a workshop in January 2020 that brought together more than sixty members of industry, policy and regulatory bodies, technical experts and other knowledgeable stakeholders to exchange views on ways to best step up efforts to regulate methane emissions from the oil and gas sector.
The meeting was hosted in collaboration with the Florence School of Regulation, the United Nations Environmental Programme, and other partners of the Methane Guiding Principles (MGPs), a multi-stakeholder collaborative platform of industry, intergovernmental organizations, academia, and civil society.
The MGPs were created following the in-depth focus on oil and gas methane emissions in the IEA's World Energy Outlook (WEO) 2017. The activities under the MGPs aim to reduce the environmental impacts associated with oil and gas supply, recognising that – even with ambitious efforts to reduce greenhouse gas emissions – these fuels are set to remain part of the energy system for many years to come.
IEA analysis has highlighted over many years the importance of addressing methane emissions from oil and gas operations, as a powerful and cost-effective way to reduce the environmental footprint of these fuels. One of the key ways to do so, written into the principles, is via "sound methane policies and regulations that incentivise early action, drive performance improvements, facilitate proper enforcement, and support flexibility and innovation."
The one-day event heard presentations from a diverse set of stakeholders—including principal actors from country regulatory bodies and leading thinkers from civil society groups—sparking discussions on how to carry forward lessons learned from existing regulatory approaches in other jurisdictions to mitigating methane, and opportunities to expand the geographic reach of successful methane regulation. In total, more than thirty countries were represented at the workshop.
According to the IEA's most recent estimates, annual methane emissions from oil and gas are around 80 million metric tonnes. Despite heightened attention to the topic, the effect of today's voluntary initiatives and commitments from policymakers is not sufficient to meet global climate goals outlined in the Sustainable Development Scenario.
"The world needs to take every opportunity to reduce methane emissions as an integral part of tackling climate change," IEA Deputy Executive Director Paul Simons said in his opening to the workshop. "Our aim today is to exchange views and lessons learned on what approaches work and what don't work; what are the different considerations that have shaped regulation and enforcement in different jurisdictions around the world; and what can be done to support and widen these efforts."
The importance of taking action on feasible, cost-effective methane abatement opportunities has been underscored in consecutive WEO analyses examining the environmental impacts of fossil fuel consumption and production. It was also a core message of an IEA special report, 'The Oil and Gas Industry in Energy Transitions,' released last month.
Building on its multi-tiered methane analyses, the IEA has launched the Methane Tracker, an online information platform that lays out a coherent set of estimates for global oil and gas methane emissions on a country-by-country basis. In a first-of-its-kind assessment, the Tracker also estimates the abatement potentials and costs of avoiding emissions that are possible by applying methane mitigation technologies across oil and gas value chains.
Since the Tracker's initial release in July of last year, a number of new features have been added to the online tool, including a new section that covers policy and regulatory approaches to methane and features a database populated with methane regulatory measures from key oil and gas producing jurisdictions.
Over the course of 2020-21, the IEA will make further advancements to the Tracker with the aim of continuing to develop the tool to be useful for governments, industry and other stakeholders working to tackle methane emissions from the oil and gas sector. These advancements will take a particular eye towards policymakers and regulators seeking to improve or create policy for methane reductions, including continued expansion of the policy and regulation database and the coverage of regulatory analysis. The IEA also plans to reconvene the network of experts within this timeline.
Empower Women to Fight Corruption: Dr Wan Azizah
Malaysian Deputy Prime Minister Dr Wan Azizah Wan Ismail called for more engagement and collaboration "to ensure women from all walks of lives have the ability to be at the forefront and centre in our societies to fight corruption" when addressing delegates at an APEC symposium this week in Putrajaya, Malaysia.
The symposium, organized by the APEC Anti-Corruption and Transparency Working Group and Policy Partnership on Women and the Economy, focused on advancing thegender perspective and women empowerment in the fight against corruption.
"Having been in active politics, not by design but by default for the last two decades, I have witnessed and experienced a whole discourse of women and the need for our empowerment to fight corrupt regimes and practices," said Dr Wan Azizah.
The impact of corruption is far-reaching and devastating. According to the United Nations Development Programme, the impact of corruption on women can be greater, especially when the currency of bribes comes in the form of sexual extortion. Corruption in business regulatory sector also distorts access to credit for women entrepreneurs.
Dr Wan Azizah highlighted the role of education, advocacy and awareness programs to improve women's participation at the community level. In addition, she said that a good understanding of the rights and existing laws play a central role in building an ecosystem that does not tolerate corruption.
"For us to have an effective plan to fight corruption faced by women, we need an intensive bottom-up approach of engaging women from various stratum of societies," she added. "Establishment of clear lines of whistleblowing and safe spaces for women to report corruption with clear channels for redressing incidents is central to this effort and initiative."
She went on to explain Malaysia's commitment to fighting corruption and empowering women to lead this effort, including the launch of 115 initiatives under Malaysia's anti-corruption plan in 2019 and having a woman to lead the Malaysian Anti-Corruption Commission, Latheefa Koya, who is also the Chair of the APEC Anti-Corruption and Transparency Experts Working Group.
"At the APEC level, we need to advocate inclusivity by having more grassroots women in domestic anti-corruption programmes and policy development," Dr Wan Azizah urged.
On top of that, she called for more cross-border engagement and sharing of best practices between women's groups and agencies to facilitate capacity building.
Anti-corruption and law enforcement officials begin their meeting in Putrajaya, Malaysia on Wednesday to promote cross-border cooperation in the fight against corruption, bribery, money laundering and advance measures in combatting illicit trade.
EU Interreg programme celebrates 30 years of bringing citizens closer together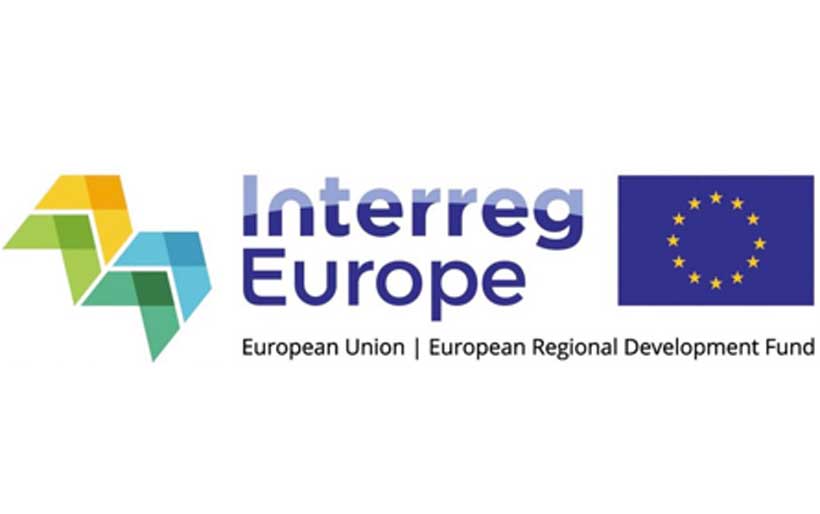 The year 2020 marks 30 years since the start of Interreg, the EU's emblematic programme that aims at encouraging territorial cooperation between border regions. In light of this celebratory year, Commissioner for Cohesion and Reforms, Elisa Ferreira,issued the following statement:
"Interreg is a programme that is very dear to my heart. As a unique instrument of cooperation, supported by cohesion funding, Interreg allows regions and countries to work together to solve common challenges. Interreg projects are concrete examples that borders do not have to be barriers, but can be an opportunity for growth and successful cooperation. Over the past 30 years, and thanks to numerous projects supported by the EU, Interreg has brought the more than 170 million Europeans living in border regions closer together, improved their lives, and created new opportunities for cooperation.
The 30 year celebration of Interreg happens in a crucial time of the EU's history. As we face serious global and local challenges, we need to regain citizens' trust and ensure we deliver. Interreg has been acting now for 30 years to leave no one behind and to build Europe brick-by-brick. The intention is to continue this mission but also to use this celebrative occasion to question, to re-think, and to give a new breath to what we consider as a fundamental value in the European Union: the spirit of cooperation, driven by the firm belief that we are stronger together."
Background
Launched in 1990, the European Territorial Cooperation (ETC), better known as Interreg, is an emblematic Cohesion Policy programme that provides a framework for the implementation of joint actions and policy exchanges between national, regional and local actors from different Member States. The overarching objective of European Territorial Cooperation (ETC) is to promote a harmonious economic, social and territorial development of the Union as a whole. Interreg is built around three strands of cooperation: cross-border (Interreg A), transnational (Interreg B) and interregional (Interreg C).
Five programming periods of Interreg have succeeded each other: INTERREG I (1990-1993) – INTERREG II (1994-1999) – INTERREG III (2000-2006) – INTERREG IV (2007-2013) – INTERREG V (2014-2020).
The Interreg cooperation programmes cover the entire European continent with a total budget of over €12 billion, including EU and Member States' contribution, during the 2014 – 2020 programming period.
The Interreg 30 year campaign will roll out throughout 2020 under the themes: neighbours, green and youth. The campaign will take stock of the past achievements and look forward to what can be done more and better in the future.