Updates of cyclone in Tamil Nadu: Deaths rose to 10, over 16,000 evacuated electricity is cut in Chennai
It is unfortunate that even while people of Tamil Nadu have not overcome the grief they suffer from the sudden demise of their beloved leader Amma, the high speed cyclone attacked them, making their life just unbearably miserable. Experts say Tamil Nadu this year had the worst ever wild wind this time and devastation is deadly, schools and colleges closed; over 16,000 evacuated.
The death toll due to cyclone Vardah rose to ten in Tamil Nadu on December 13. Four persons have died in Chennai alone, two in Kancheepuram, two in Tiruvallur, one in Villupuram and one in Nagapattinam district of Tamil Nadu.
Chennaities woke up to uprooted trees, big broken branches blocking the roads, fallen name boards, hoardings, damaged compound walls and vehicles under fallen trees, power cut and lack of milk supplies on Tuesday, a day after severe cyclone Vardah ripped through the city. People in the residential localities after being awed by the damage caused by the cyclone started cleaning their compound of fallen trees, leaves and other muck that was blown by the cyclonic winds.
As the cyclone struck land, so strong were the winds that glass panels blew off the facade of a five-star hotel in Chennai, while in Andhra Pradesh, an oil tanker tipped over on a highway. The state government has asked people to stay home at least till midnight. All schools and colleges were closed today in Chennai, Kancheepuram and Tiruvallur and private offices were asked to allow staff to take a day off or work from home. The TN administration began clearing roads the moment the rain stopped this evening, with residents pitching in at many places, but it will be a long haul, with many arterial roads still flooded with ankle-high water.
In Chennai, powerful gusts of wind uprooted more than 200 trees and 50 electricity poles, blocking off many localities for several hours as corporation staff and policemen struggled to clear the roads. The electricity board cut power supply in most parts of Chennai for up to eight hours as a precaution.
Much of TN capital Chennai is in dark as electricity is cut. Traffic is dislocated for hours.
It has not rained in Chennai since about 4 pm, a little after Cyclone Vardah hit the Tamil Nadu coast on Monday afternoon making landfall about 15 km away from the capital. But after a one-hour lull, strong winds have started to blow again. The cyclone struck land with a wind speed of 120 and 130 kmph, bringing with it heavy rain that lashed the coast in Tamil Nadu and neighbour Andhra Pradesh all through Monday morning. More than 16,000 people have been evacuated from low areas and four people have died. Schools and colleges in Chennai, Kanchipuram and Tiruvallur will be closed tomorrow.
Thousands of people were evacuated from the low-lying areas, as the cyclone made a landfall near Chennai. Chennai airport services suspended at least till 9 pm; 4 killed in Tamil Nadu, over 8000 evacuated.
Many roads in Chennai are water logged traffic collapse. Electricity polls are broken as trees fell on them. At least four persons were killed so far as heavy rains accompanied by high velocity winds pounded the city and coastal districts of north Tamil Nadu on December 12 Monday due to severe cyclonic storm called "Vardah" which began making landfall near Chennai, disrupting land and air transport and throwing normal life out of gear. "The landfall process of cyclone Vardah has begun," the India Meteorological Department (IMD) said. According to M Mohapatra, Additional Director General (Services) of IMD, the "eye" of the Cyclone is 20 kms off Chennai.
In the wake of the cyclone, the government and private schools, colleges and other educational institutions in Chennai, Kanchipuram and Tiruvallur will remain closed today. Chennai Airport has now become operational after the services were temporarily suspended yesterday in view of the cyclone.
Thousands of people were evacuated as Vardah pounded Chennai, Tiruvallur and Kanchipuram districts with heavy rain and squall. More than ten thousand people were rescued by the National Disaster Response Force (NDRF). Director General of (NDRF) R.K. Pachnanda told ANI that the situation is being monitored closely by concerned authorities and they are working to restore normalcy as fast as they can."It is as if we are in the midst of a forest," quipped a businessman surveying the fallen trees in his locality.
The government declared Tuesday as holiday for all educational institutions in Chennai, Thiruvallur and Kanchipuram districts. Meanwhile shops and hotels opened their shutters in the morning as usual. Some hotels refused to accept debit/credit cards for payment saying the point-of-sale terminals were not working.
In a statement issued on Monday, Tamil Nadu Chief Minister O. Panneerselvam said over 4,000 trees fell. According to citizens the number could be much more if one takes into account the trees inside the residential compounds. While the authorities have cleared the main roads of fallen trees for traffic, it would take a couple of days for them to clear the trees in the residential areas. While bus services were resumed, it would take some more time for the services to become normal as the routes have to be cleared of trees.
At the spot where former Tamil Nadu Chief Minister J. Jayalalithaa was buried at the Marina beach, the canopy remained intact despite the cyclonic winds. Several sand bags were lined up surrounding the burial spot to prevent flooding. The burial place continued to get stream of visitors from early morning.
Over 7,000 people have been evacuated from near the sea in Tamil Nadu and more than 9,400 in Andhra Pradesh and moved to relief camps. Over 9,400 people living along the Bay of Bengal coast in SPS Nellore district of Andhra Pradesh were evacuated to relief camps amid heavy rains due to the influence of severe cyclonic storm Vardah.
Over 15 teams of NDRF have been deployed in various coastal regions of Tamil Nadu and Andhra Pradesh which are on high alert due to the approaching cyclonic storm. Eight fishermen belonging to Tamil Nadu were rescued from the sea near the Sriharikota High Altitude Range while search was on for ten more persons feared trapped at sea.
The armed forces have been asked to be on standby with the army, navy and air force prepared to be deployed anytime as and when required.
The Navy, Army and Air Force have been on the ready to assist with evacuation and rescue. The Navy has had two ships ready with doctors, food and water for 5,000 people. The National Disaster Relief Force or NDRF has deployed 16 teams.
The coastal zones are under panic and TN government and CM Paneerselvam, Radio and TV channels alert the people about the latest position and possible future effects and warn them not to go the beach..
However, the human deaths and other casualties are less than that happened last year thanks to preparedness of Tamil Nadu government to face such natural calamities. Last year's tragedy in Chennai taught lessons to Tamil Nadu to be very cautious and this time the government was quick to react and take appropriate measures to bring the impact lesser felt and under control
Last year about this time giant floods ransacked the Chennai city and many other coastal towns .that had resulted in destructions, evacuations, dislocations, and deaths. It took months for Chennai to return to normalcy as many houses were in flood water.
Home Minister Rajnath Singh has phoned the chief ministers of both Tamil Nadu and Andhra Pradesh to assure them of the centre's help if needed and to make an assessment of damage.
Cyclone Vardah will reach Karnataka tomorrow and pass over south Goa on Wednesday, December 14.
As it stands now the speed of cyclone has come down considerably but local rails in Chennai city have not yet begin operation. Some important trains going to other cities have also been stopped temporarily.
Rescue operations continue while rehabilitation works have begun slowly.
Since roads are filled with fallen tress transportation is facing difficulties, the government sections are taking care to remove the logs from the roads so that transport could begin normally.
The normal life is yet to return to Chennai.
Greater investment in clean, secure and sustainable electricity systems amid Covid-19 crisis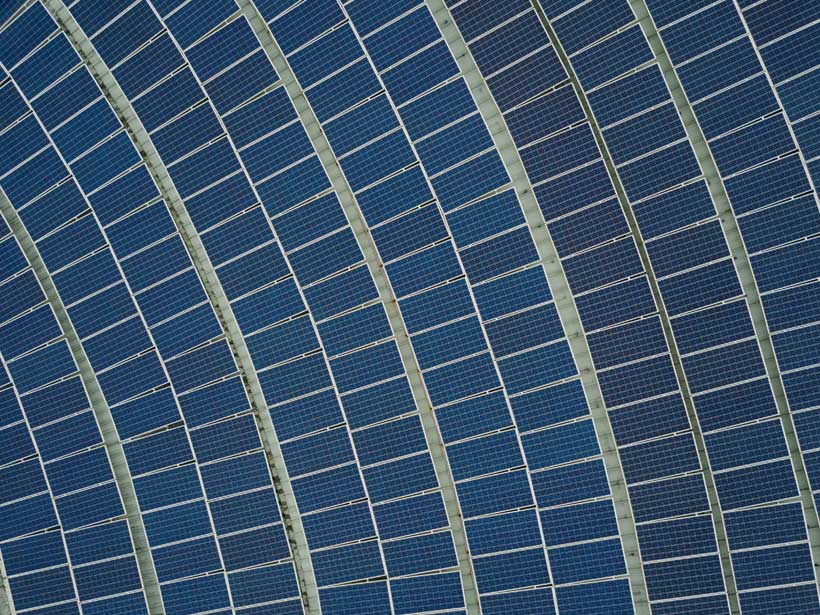 Energy ministers and electricity industry CEOs from around the world took part in a roundtable discussion today about the impact of the Covid-19 crisis on the electricity sector and the need to mobilise investments for secure and sustainable power systems. The high-level virtual meeting was co-hosted by the International Energy Agency and the Government of the United Kingdom.
The discussion focused on the implications of the Covid-19 crisis for investments in the power sector that are needed to support clean energy transitions, as well as the opportunities for international co-operation and collaboration. The participants recognised the critical importance of the electricity sector in the response to the Covid-19 pandemic to keep essential services running, hospitals open, and communication flowing. They applauded the efforts of electricity companies and their employees in keeping the lights on despite the health risks involved.
Participants included 11 government ministers and 9 company CEOs, representing 5 continents and 60% of the global electricity system. The discussion was co-chaired by Dr Fatih Birol, the IEA Executive Director, and Kwasi Kwarteng, the United Kingdom's Minister for Business, Energy and Clean Growth. The list of high-profile attendees and a link to the Chairs' Summary can be found below.
"Resilient electricity systems are vital for modern societies today and for a sustainable energy future, but they need much greater investment," Dr Birol said. "It was highly encouraging to see so many global energy leaders focused on this critical issue today. The IEA's World Energy Investment 2020 report this week highlighted that global investment in the power sector is set to fall 10% this year, compounding previous declines. The drop in investment in electricity grids, an essential but often overlooked part of the shift to cleaner energy, is set to be even steeper. Renewables like wind and solar won't be able to fulfil their great promise without robust infrastructure that reliably delivers the power they produce to consumers."
Today's roundtable discussion on electricity systems was one in a series leading up to the IEA Clean Energy Transitions Summit, which will take place on 9 July.
Explainer: The proposed InvestEU Programme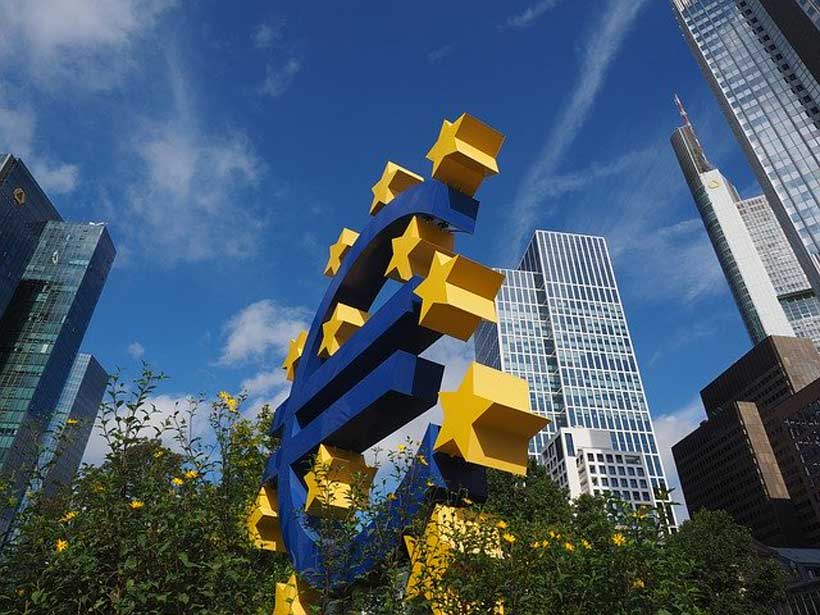 Why do we need InvestEU for the post-coronavirus recovery?
InvestEU is the EU's proposed flagship investment programme to kick-start the European economy. It is well-placed to provide long-term funding and to support Union policies in the recovery from a deep economic and social crisis. This has been shown with the successful implementation of the European Fund for Strategic Investments and other EU financial instruments in the wake of the past financial crisis.
In the current coronavirus crisis, the market allocation of financial resources is not fully efficient and perceived risk impairs private investment significantly. Deep uncertainty currently compromises the quality of financial market information and lenders' ability to assess the viability of companies and investment projects. If left unchecked, this can create pervasive risk aversion towards private investment projects and contribute to a 'credit crunch'. Under such circumstances, the key feature of InvestEU of de-risking projects to crowd in private finance is particularly valuable and should be utilised.
An enhanced InvestEU programme thanks to Next Generation EU will be able to provide crucial support to companies and to ensure a strong focus of investors on the Union's medium- and long-term policy priorities, such as the European Green Deal and the digitalisation transition and greater resilience. To address all of these challenges, the Commission is updating its original InvestEU proposal from 2018 to make sure it can better respond tothe current economic crisis.
What are the main changes to InvestEU?
The new proposal contains two main changes to the InvestEU Programme as partially agreed between co-legislators in April 2019:
An increase of the InvestEU budget to reflect the higher investment needs and an environment of increased risk. The financial envelope for the sustainable infrastructure window is doubled, in line with the President's Communication "Europe's moment: Repair and Prepare for the Next Generation".
A broadened scope through the addition of a fifth window – the strategic European investment window – in order to cater for the future needs of the European economy and to promote and secure EU strategic autonomy in key sectors.
What will the new strategic European investment window finance?
The outbreak of the pandemic has shown the interconnectivity of global supply chains and exposed some vulnerabilities, such as the over-reliance of strategic industries on non-diversified external supply sources. Such vulnerabilities need to be addressed, to improve the Union's emergency response as well as the resilience of the entire economy, while maintaining its openness to competition and trade in line with its rules. The new strategic European investment windowwill focus on building stronger European value chains in line with the strategic agenda of the Union and the New Industrial Strategy for Europe, as well as supporting activities in critical infrastructure and technologies
This reinforcement is of particular importance in the post-crisis situation, as some Member States might not have sufficient financial capacity to support these projects with national State aid. Moreover, many of these projects are cross-border and require a European approach.
How will the new window complement the pre-existing windows?
In the current context, the strategic European investment window would bring value added to the original windows, as it focuses on recipients or projects based on their high European strategic importance.
The new window would both target specific projects (e.g. supporting large consortia or public-private partnerships aimed at developing a specific technology and building critical infrastructure) and provide diffused financing, for instance by supporting the emergence of whole ecosystems of entrepreneurs active in the targeted sectors (e.g. innovative SMEs working on technologies of potential relevance to industrial biotechnology and pharmaceuticals).
The additionality requirements under this window would also differ from those envisaged for the other windows. For instance, the additionality of the support under the new window to large corporates would be in maintaining and developing their production within the Union or under the control of European investors and in scaling up the deployment of innovative technologies, rather than in purely risk-related considerations of the InvestEU support.
What are the changes in budgetary terms[1]?
The new proposal foresees an increase of the original financial envelope. This includes a doubling of the guarantee amount allocated to the sustainable infrastructure window under the InvestEU Fund as well as the allocation of an additional guarantee amount to the new window. More concretely:
Sustainable infrastructure window: €20 bn
Research, innovation and digitisation window: €10 bn
SME window: €10 bn
Social investment and skills window: €3.6 bn
Strategic European investment window: €31 bn
The new proposal also foresees an increase of the financial envelope allocated to the InvestEU Advisory Hub by an amount of €200 million to cater for the needs of the new window as well as the increasing needs of the other four windows.
How will InvestEU work?
The main principle of how InvestEU will function does not change. The InvestEU Fund will mobilise public and private investment through an EU budget guarantee of €75 billion that will back the investment projects of implementing partners such as the European Investment Bank (EIB) Group and others, and increase their risk-bearing capacity.
Under the new proposal, the guarantee will be provisioned at 45%, meaning that €34 billion of the EU budget is set aside in case calls are made on the guarantee. The size of the provisioning is based on the type of envisaged financial products and the riskiness of the portfolios, taking into account the experience under the EFSI and current financial instruments, as well as the likely changes in market circumstances following the coronavirus crisis.
What is the role of the EIB Group in the new proposal?
Given its role under the Treaties, its capacity to operate in all Member States and the existing experience under the current financial instruments and the EFSI, the European Investment Bank Group will remain a privileged implementing partner for the InvestEU. It will implement 75% of the EU guarantee.
The EIB Group will also play a central role in implementing advisory support under the InvestEU Advisory Hub. Moreover, it will advise the Commission and perform operational tasks in relation to the Hub.
Is the new window open to other implementing partners than the EIB Group?
Yes. The new window is open to other implementing partners than the EIB Group, including national promotional banks and institutions, as well as international financial institutions such as the European Bank for Reconstruction and Development or the Council of Europe Development Bank.
The Commission will continue the discussions with potential implementing partners to ensure a swift and efficient deployment of the instrument, which is even more crucial under the current circumstances.
Are there any changes to the InvestEU governance?
An Investment Committee composed of independent experts will remain responsible for approving the individual requests. As the Investment Committee will operate in different configurations corresponding to the InvestEU policy windows, a fifth configuration has been added to the proposal.
Are there any changes to the InvestEU eligibility criteria?
The policy areas eligible for financing and investment operations under the existing four windows remain the same as proposed and negotiated in annex II to the InvestEU Regulation. However, for the strategic European investment window, new intervention areas are introduced, as referenced above.
In case a financing or investment operation proposed to the Investment Committee falls under more than one policy window, it will be attributed to the policy window under which its main objective or the main objective of most of its sub-projects falls. The Investment Guidelines will specify the criteria for the allocation of financial products (under which financing and investment operations will be submitted) to specific windows.
Deloitte Study: Navigating the Energy Transition from Disruption to Growth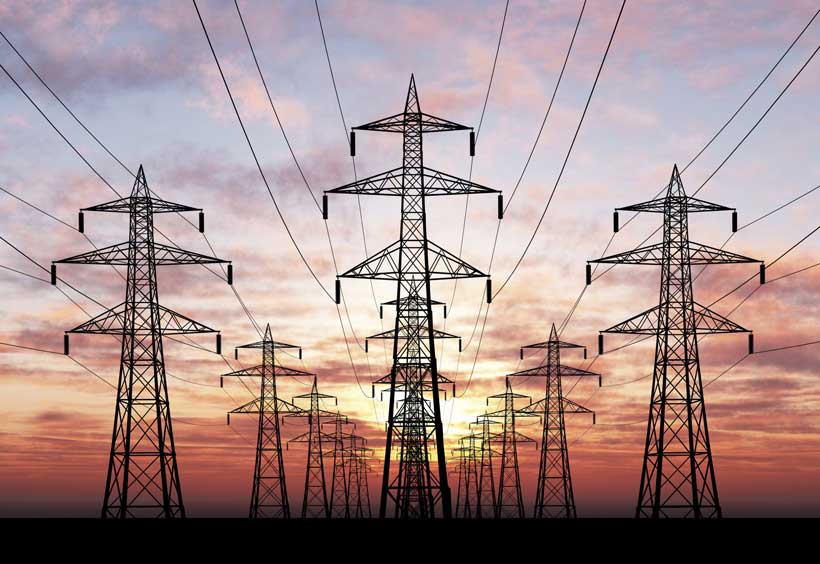 Despite current economic challenges, energy and industrial leaders are expected to remain committed to their long-term plans to reduce fossil fuel reliance.
Eighty-nine percent of executives surveyed across energy and industrial sectors reported already having or developing a strategy to reduce reliance on fossil fuels.
While a temporary pause in spending on some priorities and technologies is expected, as companies await a recovery, they are unlikely to be canceled completely.
Momentum for action on decarbonization, reinforced by growing consumer and stakeholder pressures, will likely not be compromised by present circumstances.
Why this matters
In the wake of the COVID-19 pandemic, oil price collapse, and increasingly challenged economy, many have questioned if the pace of the global energy transition has been disrupted and whether energy and industrial companies will remain committed to their decarbonization goals. Deloitte's "Navigating the energy transition from disruption to growth," report examines progress to date in the energy transition, the decisions management teams in the energy and industrial sectors are facing, and how the current economic environment could affect the transition's future trajectory. As part of this study, Deloitte surveyed 600 C-suite executives and other senior corporate leaders globally for their perspectives around low-carbon trends and strategies.
Energy transition remains a priority for energy and industrials
Despite the current economic challenges, the survey study findings suggest that energy and industrial leaders are expected to remain committed to an energy transition that they believe can help reduce costs, increase customer loyalty and make their companies more competitive.
Eighty-nine percent of surveyed executives (92% oil and gas, 92% power and utilities, 87% chemical, 87% industrials) reported their companies either already had a plan or were developing a strategy to reduce reliance on fossil fuels.
Across sectors surveyed, some of the top drivers of decarbonization included customer focus and digital technologies supporting energy efficiency (i.e., cost savings) and decarbonization.
More than 50% of the executives reported that meeting decarbonization reduction targets are tied to board and/or executive compensation.
Seventy-one percent of CEOs surveyed across industries said that the key benefit achieved from their plans for a lower-carbon future was to improve the environment.
While environmental benefits will likely be deemphasized as companies regain their footing through the economic crisis, reducing costs and maintaining a competitive position are expected to remain important even in the downturn.
Decarbonization a strategic imperative for oil and gas
The energy transition is having a mixed impact on the oil and gas sector, as decarbonization is expected to slow long-term oil demand growth. Most company leaders in this sector however appear to recognize this reality and are rethinking where and how they do business in a decarbonizing world. Many are making the energy transition a strategic priority, as evidenced from the survey results detailing the scale of plans and commitments in place.
Sixty-eight percent of surveyed CEOs indicated that the key component of their decarbonization strategy was a focus on low-carbon fuels, including natural gas.
Oil and gas executives cited consumer support and regulatory mandates including policy incentives, as the top drivers for the energy transition.
Almost half (49%) of oil and gas company respondents said they plan to switch to cleaner fuels or renewables in their facilities and field operations.
Further down the value chain, 57% of chemical executives reported that their company has invested in renewables to reduce emissions and waste.
More than half (56%) of oil and gas respondents indicated that plan metrics to reduce reliance on fossil fuels were tied to executive compensation.
When asked if a low-carbon future would have a positive, neutral, or negative impact on the future of their organization, over 60% surveyed said it would have a positive impact.
Technologies play key role in business climate goals
Survey respondents overwhelmingly cited technology as a key enabler of progress in the energy transition. While a near-term pause in spending on new technologies is expected, they are unlikely to be canceled completely as these investments help increase operational efficiency, reduce carbon emissions, and benefit companies in the long run.
Digital technologies that improve energy efficiency were ranked as the top priority for oil and gas (59%); and industrial products and construction (53%) executives surveyed.
Carbon-capture-utilization-and-storage (CCUS) and other carbon-reducing technologies were identified as a key component to emission reduction by oil and gas (54%); and chemicals and specialty materials (54%) surveyed leaders.
Nearly 70% of executives who reported that they have a sustainability strategy in place, cited digital technologies supporting sustainability and energy efficiency as the key driver.
Top accelerators to achieving decarbonization goals among oil and gas surveyed executives included partnerships; mergers and acquisitions; and organic investments.