Updates of cyclone in Tamil Nadu: Deaths rose to 10, over 16,000 evacuated electricity is cut in Chennai
It is unfortunate that even while people of Tamil Nadu have not overcome the grief they suffer from the sudden demise of their beloved leader Amma, the high speed cyclone attacked them, making their life just unbearably miserable. Experts say Tamil Nadu this year had the worst ever wild wind this time and devastation is deadly, schools and colleges closed; over 16,000 evacuated.
The death toll due to cyclone Vardah rose to ten in Tamil Nadu on December 13. Four persons have died in Chennai alone, two in Kancheepuram, two in Tiruvallur, one in Villupuram and one in Nagapattinam district of Tamil Nadu.
Chennaities woke up to uprooted trees, big broken branches blocking the roads, fallen name boards, hoardings, damaged compound walls and vehicles under fallen trees, power cut and lack of milk supplies on Tuesday, a day after severe cyclone Vardah ripped through the city. People in the residential localities after being awed by the damage caused by the cyclone started cleaning their compound of fallen trees, leaves and other muck that was blown by the cyclonic winds.
As the cyclone struck land, so strong were the winds that glass panels blew off the facade of a five-star hotel in Chennai, while in Andhra Pradesh, an oil tanker tipped over on a highway. The state government has asked people to stay home at least till midnight. All schools and colleges were closed today in Chennai, Kancheepuram and Tiruvallur and private offices were asked to allow staff to take a day off or work from home. The TN administration began clearing roads the moment the rain stopped this evening, with residents pitching in at many places, but it will be a long haul, with many arterial roads still flooded with ankle-high water.
In Chennai, powerful gusts of wind uprooted more than 200 trees and 50 electricity poles, blocking off many localities for several hours as corporation staff and policemen struggled to clear the roads. The electricity board cut power supply in most parts of Chennai for up to eight hours as a precaution.
Much of TN capital Chennai is in dark as electricity is cut. Traffic is dislocated for hours.
It has not rained in Chennai since about 4 pm, a little after Cyclone Vardah hit the Tamil Nadu coast on Monday afternoon making landfall about 15 km away from the capital. But after a one-hour lull, strong winds have started to blow again. The cyclone struck land with a wind speed of 120 and 130 kmph, bringing with it heavy rain that lashed the coast in Tamil Nadu and neighbour Andhra Pradesh all through Monday morning. More than 16,000 people have been evacuated from low areas and four people have died. Schools and colleges in Chennai, Kanchipuram and Tiruvallur will be closed tomorrow.
Thousands of people were evacuated from the low-lying areas, as the cyclone made a landfall near Chennai. Chennai airport services suspended at least till 9 pm; 4 killed in Tamil Nadu, over 8000 evacuated.
Many roads in Chennai are water logged traffic collapse. Electricity polls are broken as trees fell on them. At least four persons were killed so far as heavy rains accompanied by high velocity winds pounded the city and coastal districts of north Tamil Nadu on December 12 Monday due to severe cyclonic storm called "Vardah" which began making landfall near Chennai, disrupting land and air transport and throwing normal life out of gear. "The landfall process of cyclone Vardah has begun," the India Meteorological Department (IMD) said. According to M Mohapatra, Additional Director General (Services) of IMD, the "eye" of the Cyclone is 20 kms off Chennai.
In the wake of the cyclone, the government and private schools, colleges and other educational institutions in Chennai, Kanchipuram and Tiruvallur will remain closed today. Chennai Airport has now become operational after the services were temporarily suspended yesterday in view of the cyclone.
Thousands of people were evacuated as Vardah pounded Chennai, Tiruvallur and Kanchipuram districts with heavy rain and squall. More than ten thousand people were rescued by the National Disaster Response Force (NDRF). Director General of (NDRF) R.K. Pachnanda told ANI that the situation is being monitored closely by concerned authorities and they are working to restore normalcy as fast as they can."It is as if we are in the midst of a forest," quipped a businessman surveying the fallen trees in his locality.
The government declared Tuesday as holiday for all educational institutions in Chennai, Thiruvallur and Kanchipuram districts. Meanwhile shops and hotels opened their shutters in the morning as usual. Some hotels refused to accept debit/credit cards for payment saying the point-of-sale terminals were not working.
In a statement issued on Monday, Tamil Nadu Chief Minister O. Panneerselvam said over 4,000 trees fell. According to citizens the number could be much more if one takes into account the trees inside the residential compounds. While the authorities have cleared the main roads of fallen trees for traffic, it would take a couple of days for them to clear the trees in the residential areas. While bus services were resumed, it would take some more time for the services to become normal as the routes have to be cleared of trees.
At the spot where former Tamil Nadu Chief Minister J. Jayalalithaa was buried at the Marina beach, the canopy remained intact despite the cyclonic winds. Several sand bags were lined up surrounding the burial spot to prevent flooding. The burial place continued to get stream of visitors from early morning.
Over 7,000 people have been evacuated from near the sea in Tamil Nadu and more than 9,400 in Andhra Pradesh and moved to relief camps. Over 9,400 people living along the Bay of Bengal coast in SPS Nellore district of Andhra Pradesh were evacuated to relief camps amid heavy rains due to the influence of severe cyclonic storm Vardah.
Over 15 teams of NDRF have been deployed in various coastal regions of Tamil Nadu and Andhra Pradesh which are on high alert due to the approaching cyclonic storm. Eight fishermen belonging to Tamil Nadu were rescued from the sea near the Sriharikota High Altitude Range while search was on for ten more persons feared trapped at sea.
The armed forces have been asked to be on standby with the army, navy and air force prepared to be deployed anytime as and when required.
The Navy, Army and Air Force have been on the ready to assist with evacuation and rescue. The Navy has had two ships ready with doctors, food and water for 5,000 people. The National Disaster Relief Force or NDRF has deployed 16 teams.
The coastal zones are under panic and TN government and CM Paneerselvam, Radio and TV channels alert the people about the latest position and possible future effects and warn them not to go the beach..
However, the human deaths and other casualties are less than that happened last year thanks to preparedness of Tamil Nadu government to face such natural calamities. Last year's tragedy in Chennai taught lessons to Tamil Nadu to be very cautious and this time the government was quick to react and take appropriate measures to bring the impact lesser felt and under control
Last year about this time giant floods ransacked the Chennai city and many other coastal towns .that had resulted in destructions, evacuations, dislocations, and deaths. It took months for Chennai to return to normalcy as many houses were in flood water.
Home Minister Rajnath Singh has phoned the chief ministers of both Tamil Nadu and Andhra Pradesh to assure them of the centre's help if needed and to make an assessment of damage.
Cyclone Vardah will reach Karnataka tomorrow and pass over south Goa on Wednesday, December 14.
As it stands now the speed of cyclone has come down considerably but local rails in Chennai city have not yet begin operation. Some important trains going to other cities have also been stopped temporarily.
Rescue operations continue while rehabilitation works have begun slowly.
Since roads are filled with fallen tress transportation is facing difficulties, the government sections are taking care to remove the logs from the roads so that transport could begin normally.
The normal life is yet to return to Chennai.
Digital Technology Will Help Djibouti Leap into the Future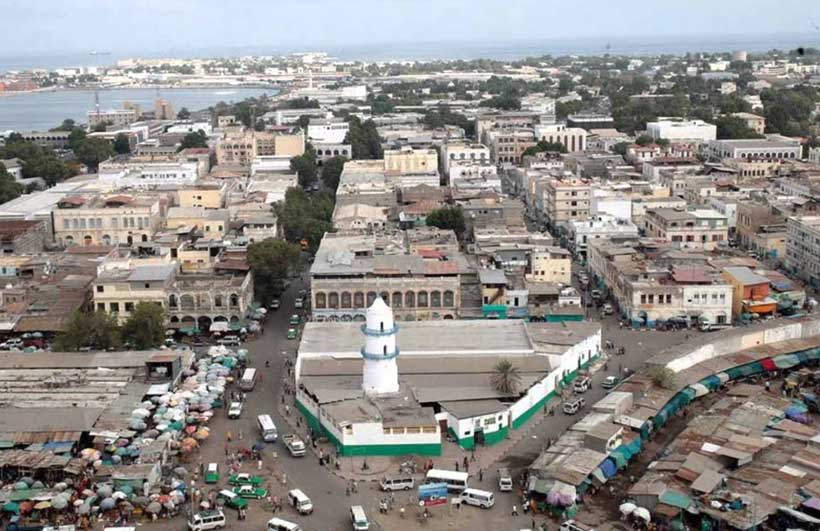 Digital technology will have a critical part to play in boosting Djibouti's socio-economic development and meeting the ambitious goals set out in its national strategy, Vision Djibouti 2035. As a key step toward building a strong, inclusive digital economy, the Government of Djibouti and the World Bank are co-hosting a high-level event that will explore the potential benefits of digital development and propose a concrete roadmap of action.
"Disruptive technologies are creating new business models, opening up new markets, and giving consumers access to more products and services than ever before. It is hard to overstate the economic potential of these transformations," said Ilyas Moussa Dawaleh, Djibouti's Ministry of Economy and Finance. "In a country like ours, developing a high-performing digital ecosystem will provide a unique chance to stimulate the economy and create jobs. The Digital Economy conference starting today will bring us one step closer to this vision."
"The digital sector will be key to improving the lives of Djiboutian people, expanding our economy, and strengthening our position as a logistics and commercial hub. With eight submarine cable landing on our shores, there is no doubt Djibouti has what it takes to become a digital leader in the region," noted Abdi Youssouf Sougueh, Minister of Communications. "We are keen to bring in development partners like the World Bank to leverage this infrastructure to the fullest and reinforce all the other fundamentals that are necessary to nurture a vibrant digital economy."
The conference will bring together a wide range of government representatives, technology pioneers, and development partners. Building on this uniquely diverse combination of knowledge and global perspectives, participants will assess Djibouti's digital landscape, share international best practices, discuss how technology can help modernize all sectors of the economy, and outline a clear strategy and action plan for digital development in the country.
"Countries around the world are leveraging digital innovation to accelerate economic growth and build a better future for people, and Djibouti is very well positioned to gain from that approach," said Boutheina Guermazi, World Bank Director for Digital Development. "I am confident this event will pave the way for close collaboration on digital development between the Word Bank, Djibouti, and countries across the Middle East and Africa."
In addition to discussing Djibouti's opportunities and challenges, the event will also highlight the need for bolder action on digital development engagement across the region.
Sessions will cover all key dimensions of digital development, with a focus on how to strengthen the five pillars of the digital economy: digital infrastructure; innovation and entrepreneurship; digital financial services and identification; digital platforms; and digital literacy and skills.
"Technological innovation holds great promise for Djibouti. By harnessing the full power of the digital economy, the country could see significant GDP growth, create a future-proof labor market, and raise living standards for all segments of the population. We stand ready to work hand in hand with Djibouti on this journey, to help create the right conditions for a thriving digital sector," said Atou Seck, World Bank Resident Representative in Djibouti.
The first shopping tourism project in Mexico
The World Tourism Organization (UNWTO) and the Municipality of León (Guanajuato, Mexico) have signed an agreement to carry out the country's first project to develop Shopping Tourism, with the support of the Ministry of Tourism of the State of Guanajuato.
The project is expected to serve as an international reference point and as a showcase at major tourism forums.
The Tourism Observatory of the State of Guanajuato has been a member of the UNWTO International Network of Sustainable Tourism Observatories since 2014. At the World Tourism Organization's General Assembly held in Medellín, Colombia, in September 2015, Guanajuato expressed its interest in being one of the destinations to develop a project on shopping tourism, and León was the selected destination in light of the fact that 27% of its tourists visit the city to go shopping.
The World Tourism Organization (UNWTO) is the United Nations agency responsible for the promotion of responsible, sustainable and universally accessible tourism.
The project will help León (Guanajuato, Mexico) to develop innovative shopping tourism offerings that link the public and private sectors and that highlight the destination's tourism attractions and products as well as tourism's contribution to socio-economic development, which includes the creation of jobs directly in the tourism sector and in the many activities related to the sector.
Smart city matchmaking in Barcelona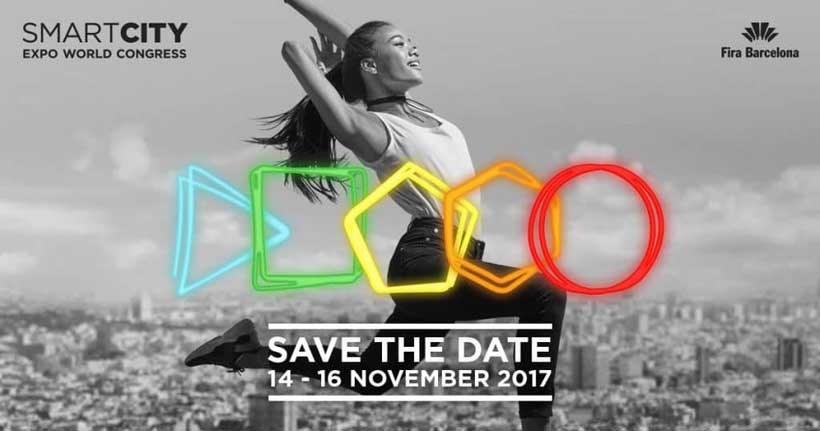 This year's Smart City Expo World Congress (SCEWC), Europe's biggest Smart City related event, takes place from 13 to 15 November in Barcelona and will, like previous editions,  attract several thousand stakeholders.
During the congress, on November 14, the Smart Cities Innovation Partnership on Smart Cities (EIP-SCC) will organise its next matchmaking event, seeking to bring projects and investors together to stimulate action. It is especially tailored to match individual projects with financing.
To take part, stakeholders must register on the matchmaking platform where they will join other cities, industry and financial players. Registered users need to submit short descriptions of their upcoming projects. A dedicated team will then process and match them with financiers' interests, leading to one-to-one meetings, organised specifically and individually for them and their projects.
Should participation in above-mentioned event not be possible, the matchmaking platform will remain available also after the Barcelona congress, as the EIP-SCC will organise further matchmaking events in the future.
In addition, there will be an exhibition stand, where interested stakeholders can meet any of the 12 Horizon 2020 Lighthouse projects (representing € 270 million of EU funding), experts from the EIP-SCC, the Smart Cities Information System, as well as the European Commission.
Finally, there will be a number of sessions organised at the mentioned exhibition stand as part of the SCEWC programme covering a wide range of Smart City related topics. The full programme is available at http://www.smartcityexpo.com/en/agenda-2018.