Updates of cyclone in Tamil Nadu: Deaths rose to 10, over 16,000 evacuated electricity is cut in Chennai
It is unfortunate that even while people of Tamil Nadu have not overcome the grief they suffer from the sudden demise of their beloved leader Amma, the high speed cyclone attacked them, making their life just unbearably miserable. Experts say Tamil Nadu this year had the worst ever wild wind this time and devastation is deadly, schools and colleges closed; over 16,000 evacuated.
The death toll due to cyclone Vardah rose to ten in Tamil Nadu on December 13. Four persons have died in Chennai alone, two in Kancheepuram, two in Tiruvallur, one in Villupuram and one in Nagapattinam district of Tamil Nadu.
Chennaities woke up to uprooted trees, big broken branches blocking the roads, fallen name boards, hoardings, damaged compound walls and vehicles under fallen trees, power cut and lack of milk supplies on Tuesday, a day after severe cyclone Vardah ripped through the city. People in the residential localities after being awed by the damage caused by the cyclone started cleaning their compound of fallen trees, leaves and other muck that was blown by the cyclonic winds.
As the cyclone struck land, so strong were the winds that glass panels blew off the facade of a five-star hotel in Chennai, while in Andhra Pradesh, an oil tanker tipped over on a highway. The state government has asked people to stay home at least till midnight. All schools and colleges were closed today in Chennai, Kancheepuram and Tiruvallur and private offices were asked to allow staff to take a day off or work from home. The TN administration began clearing roads the moment the rain stopped this evening, with residents pitching in at many places, but it will be a long haul, with many arterial roads still flooded with ankle-high water.
In Chennai, powerful gusts of wind uprooted more than 200 trees and 50 electricity poles, blocking off many localities for several hours as corporation staff and policemen struggled to clear the roads. The electricity board cut power supply in most parts of Chennai for up to eight hours as a precaution.
Much of TN capital Chennai is in dark as electricity is cut. Traffic is dislocated for hours.
It has not rained in Chennai since about 4 pm, a little after Cyclone Vardah hit the Tamil Nadu coast on Monday afternoon making landfall about 15 km away from the capital. But after a one-hour lull, strong winds have started to blow again. The cyclone struck land with a wind speed of 120 and 130 kmph, bringing with it heavy rain that lashed the coast in Tamil Nadu and neighbour Andhra Pradesh all through Monday morning. More than 16,000 people have been evacuated from low areas and four people have died. Schools and colleges in Chennai, Kanchipuram and Tiruvallur will be closed tomorrow.
Thousands of people were evacuated from the low-lying areas, as the cyclone made a landfall near Chennai. Chennai airport services suspended at least till 9 pm; 4 killed in Tamil Nadu, over 8000 evacuated.
Many roads in Chennai are water logged traffic collapse. Electricity polls are broken as trees fell on them. At least four persons were killed so far as heavy rains accompanied by high velocity winds pounded the city and coastal districts of north Tamil Nadu on December 12 Monday due to severe cyclonic storm called "Vardah" which began making landfall near Chennai, disrupting land and air transport and throwing normal life out of gear. "The landfall process of cyclone Vardah has begun," the India Meteorological Department (IMD) said. According to M Mohapatra, Additional Director General (Services) of IMD, the "eye" of the Cyclone is 20 kms off Chennai.
In the wake of the cyclone, the government and private schools, colleges and other educational institutions in Chennai, Kanchipuram and Tiruvallur will remain closed today. Chennai Airport has now become operational after the services were temporarily suspended yesterday in view of the cyclone.
Thousands of people were evacuated as Vardah pounded Chennai, Tiruvallur and Kanchipuram districts with heavy rain and squall. More than ten thousand people were rescued by the National Disaster Response Force (NDRF). Director General of (NDRF) R.K. Pachnanda told ANI that the situation is being monitored closely by concerned authorities and they are working to restore normalcy as fast as they can."It is as if we are in the midst of a forest," quipped a businessman surveying the fallen trees in his locality.
The government declared Tuesday as holiday for all educational institutions in Chennai, Thiruvallur and Kanchipuram districts. Meanwhile shops and hotels opened their shutters in the morning as usual. Some hotels refused to accept debit/credit cards for payment saying the point-of-sale terminals were not working.
In a statement issued on Monday, Tamil Nadu Chief Minister O. Panneerselvam said over 4,000 trees fell. According to citizens the number could be much more if one takes into account the trees inside the residential compounds. While the authorities have cleared the main roads of fallen trees for traffic, it would take a couple of days for them to clear the trees in the residential areas. While bus services were resumed, it would take some more time for the services to become normal as the routes have to be cleared of trees.
At the spot where former Tamil Nadu Chief Minister J. Jayalalithaa was buried at the Marina beach, the canopy remained intact despite the cyclonic winds. Several sand bags were lined up surrounding the burial spot to prevent flooding. The burial place continued to get stream of visitors from early morning.
Over 7,000 people have been evacuated from near the sea in Tamil Nadu and more than 9,400 in Andhra Pradesh and moved to relief camps. Over 9,400 people living along the Bay of Bengal coast in SPS Nellore district of Andhra Pradesh were evacuated to relief camps amid heavy rains due to the influence of severe cyclonic storm Vardah.
Over 15 teams of NDRF have been deployed in various coastal regions of Tamil Nadu and Andhra Pradesh which are on high alert due to the approaching cyclonic storm. Eight fishermen belonging to Tamil Nadu were rescued from the sea near the Sriharikota High Altitude Range while search was on for ten more persons feared trapped at sea.
The armed forces have been asked to be on standby with the army, navy and air force prepared to be deployed anytime as and when required.
The Navy, Army and Air Force have been on the ready to assist with evacuation and rescue. The Navy has had two ships ready with doctors, food and water for 5,000 people. The National Disaster Relief Force or NDRF has deployed 16 teams.
The coastal zones are under panic and TN government and CM Paneerselvam, Radio and TV channels alert the people about the latest position and possible future effects and warn them not to go the beach..
However, the human deaths and other casualties are less than that happened last year thanks to preparedness of Tamil Nadu government to face such natural calamities. Last year's tragedy in Chennai taught lessons to Tamil Nadu to be very cautious and this time the government was quick to react and take appropriate measures to bring the impact lesser felt and under control
Last year about this time giant floods ransacked the Chennai city and many other coastal towns .that had resulted in destructions, evacuations, dislocations, and deaths. It took months for Chennai to return to normalcy as many houses were in flood water.
Home Minister Rajnath Singh has phoned the chief ministers of both Tamil Nadu and Andhra Pradesh to assure them of the centre's help if needed and to make an assessment of damage.
Cyclone Vardah will reach Karnataka tomorrow and pass over south Goa on Wednesday, December 14.
As it stands now the speed of cyclone has come down considerably but local rails in Chennai city have not yet begin operation. Some important trains going to other cities have also been stopped temporarily.
Rescue operations continue while rehabilitation works have begun slowly.
Since roads are filled with fallen tress transportation is facing difficulties, the government sections are taking care to remove the logs from the roads so that transport could begin normally.
The normal life is yet to return to Chennai.
Equality in engineering crucial to achieving sustainable development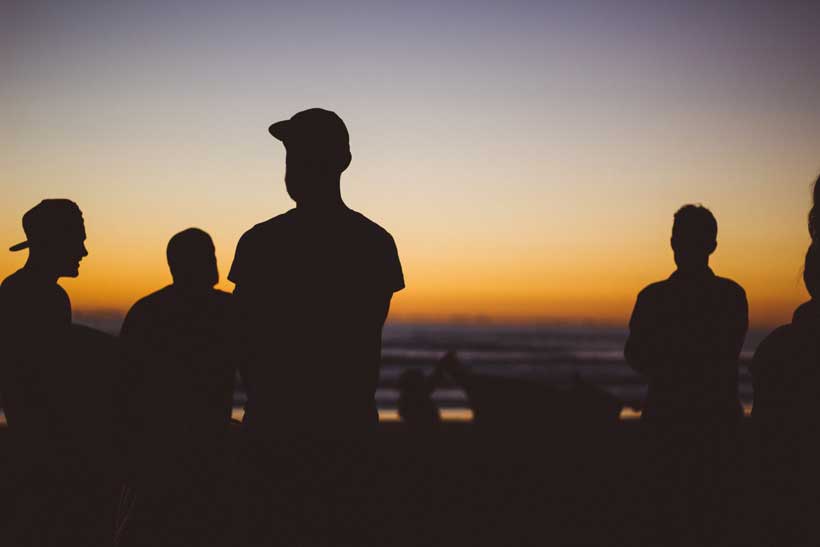 Regional disparities in engineering, especially in Africa, must be addressed if the world is to realize a common future where no one is left behind, according to a report issued on Wednesday by the UN Educational, Scientific and Cultural Organization (UNESCO) and partners.
The study highlights currently insufficient engineering capacities to achieve the Sustainable Development Goals (SDGs), the internationally agreed blueprint for a peaceful and prosperous planet, as well as the lack of diversity in the field.
"Engineering is one of the keys to the sustainable development of our societies, and to activate its full potential, the world needs more engineers and more equality", said Audrey Azoulay, the UNESCO Director-General.
Pandemic accelerates action
The report, entitled Engineering for Sustainable Development: Delivering on the Sustainable Development Goals, was prepared in collaboration with the Chinese Academy of Engineering; the International Centre for Engineering Education (ICEE), based at Tsinghua University in Beijing; the World Federation of Engineering Organizations (WFEO); and other international engineering organizations.
It was released ahead of World Engineering Day for Sustainable Development, observed this Thursday, 4 March.
"The COVID-19 pandemic has accelerated the call for urgent action to deliver on the SDGs, while affirming the relevance of engineering to sustainable development", the authors said.
Women 'historically underrepresented'
The report underscores how equal opportunity for all is crucial to ensuring inclusivity and gender balance in a profession that has played an essential role in development and human well-being.
Engineering is critical to mitigating the impact of climate change and advancing the SDGs, especially in Africa and the small island developing States, UNESCO said.
Despite the profession's importance, the UN agency noted that women have been "historically underrepresented" in engineering, making up only 10 to 20 per cent of workers.
Barriers hampering women include persistent gender stereotypes in the field and inadequate policies or educational environments that do not meet their needs and aspirations.
Transforming and innovating
The report showcases engineering innovations and actions from across the world that are contributing to meeting the SDGs. The 17 goals aim to end poverty, reduce inequality and spur economic growth, while also protecting the natural environment.
Examples mentioned include the increase in digital technology use during the pandemic, such as telemedicine for virtual treatment, while Artificial Intelligence, or "AI", is helping to make water systems more adaptive and efficient.
The authors said "engineering itself needs to transform to become more innovative, inclusive, cooperative and responsible", underlining the need for "a new paradigm" that bridges disciplines in order to address complex issues such as climate change, urbanization and preserving the health of oceans and forests.
Pay Transparency: Commission proposes measures to ensure equal pay for equal work
The European Commission has today presented a proposal on pay transparency to ensure that women and men in the EU get equal pay for equal work. A political priority of President von der Leyen, the proposal sets out pay transparency measures, such as pay information for job seekers, a right to know the pay levels for workers doing the same work, as well as gender pay gap reporting obligations for big companies. The proposal also strengthens the tools for workers to claim their rights and facilitates access to justice. Employers will not be allowed to ask job seekers for their pay history and they will have to provide pay related anonymised data upon employee request. Employees will also have the right to compensation for discrimination in pay.
New measures, which take into account the impact of COVID-19 pandemic on both, employers but also on women, who have been hit in particular hard, will increase awareness about pay conditions within the company and give more tools to employers and workers to address the pay discrimination at work. This will address a number of substantial factors contributing to the existing pay gap and is particularly relevant during COVID-19 pandemic, which is reinforcing gender inequalities and puts women into greater risk of poverty exposure.
President of the European Commission, Ursula von der Leyen, said: "Equal work deserves equal pay. And for equal pay, you need transparency. Women must know whether their employers treat them fairly. And when this is not the case, they must have the power to fight back and get what they deserve."
Vice-President for Values and Transparency, Vera Jourová said: "It is high-time both women and men are empowered to claim their right. We want to empower job seekers and workers with tools to demand fair salary and to know and claim their rights. This is also why employers must become more transparent about their pay policies. No more double standards, no more excuses."
Commissioner for Equality, Helena Dalli, said: "The pay transparency proposal is a major step toward the enforcement of the principle of equal pay for equal work or work of equal value between women and men. It will empower workers to enforce their right to equal pay and lead to an end to gender bias in pay. It will also allow for the detection, acknowledgment and addressing of an issue that we wanted to eradicate since the adoption of the Treaty of Rome in 1957. Women deserve due recognition, equal treatment and value for their work and the Commission is committed to ensuring that workplaces meet this objective."
Pay transparency and better enforcement of equal pay
The legislative proposal focuses on two core elements of equal pay: measures to ensure pay transparency for workers and employers as well as better access to justice for victims of pay discrimination.
Pay transparency measures:
Pay transparency for job-seekers – Employers will have to provide information about the initial pay level or its range in the job vacancy notice or before the job interview. Employers will not be allowed to ask prospective workers about their pay history.
Right to information for employees – Workers will have the right to request information from their employer on their individual pay level and on the average pay levels, broken down by sex, for categories of workers doing the same work or work of equal value.
Reporting on gender pay gap – Employers with at least 250 employees must publish information on the pay gap between female and male workers in their organisation. For internal purposes, they should also provide information on the pay gap between female and male employees by categories of workers doing the same work or work of equal value.
Joint pay assessment – Where pay reporting reveals a gender pay gap of at least 5% and when the employer cannot justify the gap on objective gender neutral factors, employers will have to carry out a pay assessment, in cooperation with workers' representatives.
Better access to justice for victims of pay discrimination:
Compensation for workers – workers who suffered gender pay discrimination can get compensation, including full recovery of back pay and related bonuses or payments in kind.
Burden of proof on employer – it will be by default for the employer, not the worker, to prove that there was no discrimination in relation to pay.
Sanctions to include fines – Member States should establish specific penalties for infringements of the equal pay rule, including a minimum level of fines.
Equality bodies and workers' representatives may act in legal or administrative proceedings on behalf of workers as well as lead on collective claims on equal pay.
The proposal takes into account the current difficult situation of employers , in particular in private sector, and maintains proportionality of measures while providing flexibility for small and medium enterprises (SMEs) and encouraging Member States to use available resources for reporting of data. The annual costs of pay reporting for the employers are estimated to be from €379 to €890 or companies with 250+ employees.
Next steps
Today's proposal will now go to the European Parliament and the Council for approval. Once adopted, Member States will have two years to transpose the Directive into national law and communicate the relevant texts to the Commission. The Commission will carry out an evaluation of the proposed Directive after eight years.
Background
The right to equal pay between women and men for equal work or work of equal value has been a founding principle of the European Union since the Treaty of Rome in 1957. The requirement to ensure equal pay is set out in Article 157 TFEU and in Directive on the principle of equal opportunities and equal treatment of men and women in matters of employment and occupation.
The European Commission adopted a Recommendation on strengthening the principle of equal pay between men and women through transparency in March 2014. Despite this, the effective implementation and enforcement of this principle in practice remains a major challenge in the European Union. The European Parliament and the Council have repeatedly called for action in this area. In June 2019, the Council called on the Commission to develop concrete measures to increase pay transparency.
President von der Leyen announced binding pay transparency measures as one of her political priorities for this Commission. This commitment was reaffirmed in the Gender Equality Strategy 2020-2025 and today the Commission is presenting a proposal to that end.
The gender dimension must be included in the COVID-19 recovery plans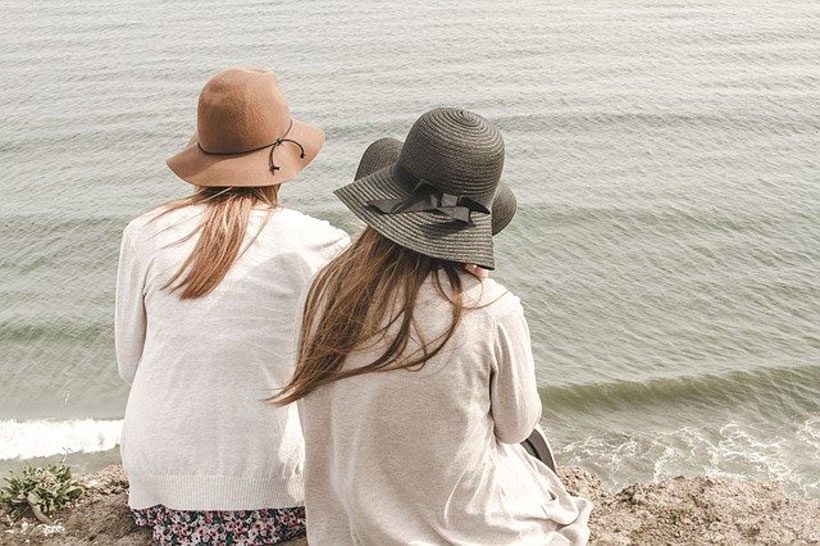 MEPs, national MEPs and high-level guests discussed women's crucial role in leading the fight against the pandemic, in an interparliamentary meeting on Thursday.
At the opening of a meeting hosted by Women's Rights and Gender Equality Chair Evelyn Regner (S&D, AT) on the occasion of International Women's Day (IWD), EP President David Sassoli said: ''The pandemic has not only increased inequalities that already existed, it is also likely to wipe out decades of achievements. Measures adopted to contain the spread of the virus have often exacerbated the gender divide. To make sure women's lives take a step forward, not backwards, we have to achieve genuine equality. It is time to end the rhetoric and to forge ahead.'' He added that the EP will carefully monitor that the gender dimension is included in national recovery plans.
European Commission President Ursula von der Leyen dedicated this International Women's Day to women on the frontline, to health workers, sales assistants who kept supermarkets open, mothers who took care of their children while working from home, and those who lost their jobs. ''We are working on putting women at the centre of all our policies", she added. "Today, we propose a Directive on pay transparency: women must know if their employers treat them fairly, and if not, they must be able to fight back and get what they deserve. Later this year, we will propose new legislation to fight violence against women online and offline.''
Greece's first female President, Katerina Sakellaropoulou, focused on the impact that this pandemic has had on different vulnerable groups of women: single mothers, migrants, elderly women and women victims of domestic violence under lockdown. She also highlighted that 86% of those who work in the care sector in the EU were women, often poorly paid. ''We have to adopt policies that take into consideration the different experiences and needs of men and women'', she concluded.
Women's Rights and Gender Equality Committee Chair Evelyn Regner said: ''It is strikingly clear that we need gender equality and we need strong women, without which the economic and social recovery would remain incomplete. It is our duty and responsibility to make sure the differing yet interlinked needs of people of all genders are taken into account and catered for in the COVID-19 response to build a more resilient, more equal, more just society.''
The discussion panel on ''Women on the frontline: lessons learnt from the crisis management'' gave the floor to women leaders in the political, economic and health sectors, such as Kharija Arib, President of the House of Representatives of the Netherlands, Dr Isabelle Loeb, Medical Director at St Pierre Hospital in Brussels and Kristel Krustuuk, Founder of Testlio, to share their experiences on the ground. EP Vice-President Dimitrios Papadimoulis concluded the panel, which was followed by a debate with MEPs and members of national parliaments, with closing remarks from Commissioner for Equality, Helena Dalli, and Evelyn Regner.
IWD celebration in plenary
President Sassoli and Prime Minister of New Zealand Jacinda Ardern (the latter via a pre-recorded video message) will address MEPs during a Women's Day celebration on Monday 8 March at 17:00. That same day at 11.00, Women's Rights Committee Chair Evelyn Regner will be live on Facebook to answer citizens' questions about the current state of gender equality in the EU. At 12.00, she will have a live Instagram exchange with Polish influencer Anja Rubik.