Is the U.S. fighting terrorism or manufacturing it?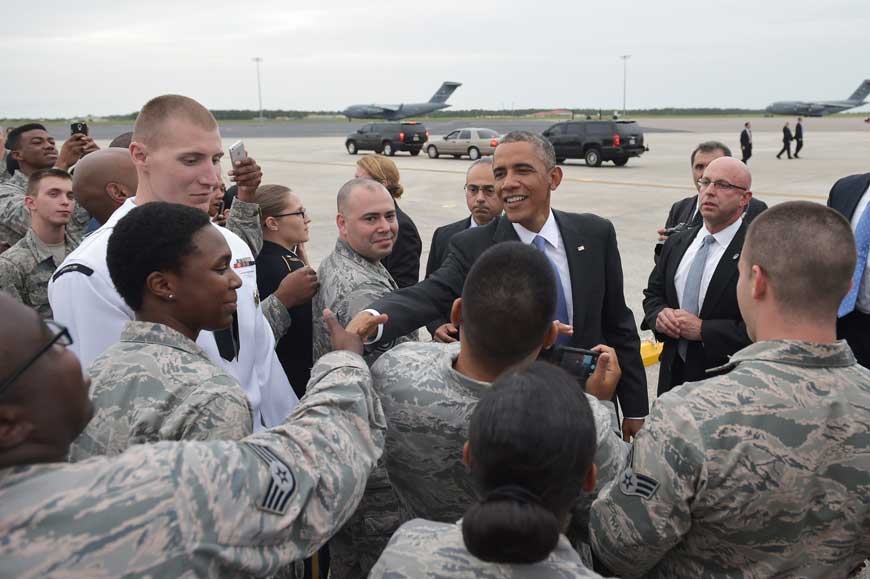 [yt_dropcap type="square" font="" size="14″ color="#000″ background="#fff" ] P [/yt_dropcap] resident Obama's final foreign policy speech at MacDill air force base in Tampa, betrayed its purpose through the venue. The Tampa, Florida, base is home to Special Operations Command and Central Command — Special Operations playing an ever increasing role in counter terrorism.
The gist of the speech seemed to assert that the US is and should stay true to its values when fighting terrorism. An assertion when at the same time Congressman Ted Lieu, a California Democrat, has written a letter to Secretary John Kerry warning him the US could be charged with war crimes in aiding Saudi Arabia's bombing campaign in Yemen. The US helps through in-air refueling of planes. The Congressman claims there are 70 documented incidents targeting civilians including women and children. Yemen itself never had a refugee crisis through years of civil conflict, that is until the merciless Saudi air onslaught.
What did Libya do to incur US wrath? It was fighting a civil war where the casualties were in the hundreds and the rebels themselves not without foreign instigators. Look at Libya now. From leading Africa on the Human Development Index scale to being bombed into a shambles without an effective government. By the way, what was the strategic (or for that matter even tactical) value of bombing a precious and expensive water system bringing water from the south to Tripoli? And how did it help the civilian population of Tripoli? Now, of course, those who can, in Libya, are fleeing to Europe. In fact, sub-Saharan Africans who would come to Libya seeking work now try also to get to Europe.
Ask the Libyans who they blame for their problems and the answer comes back without equivocation, the US. It was the leading cause of the country's destruction. Ask the Yemenis … ditto. It is the country supplying the planes, the bombs, the air-refueling. Without it there would be no air campaign. Ask the Syrians as a National Public Radio reporter did this week. They certainly do not blame President Bashar Assad, who they feel is doing well at keeping the country together. No, they blame the Saudis, the Gulf States and their arms supplier-in-chief, the US.
Ask the Somalis. It was a U.S. sponsored invasion of Somalia by Ethiopia that destroyed the last chance of Somali stability, continuing the killing. The Islamic Courts regime could not have chosen a worse name, which sent danger signals rippling through the US administration, bringing fears of a Taliban and al-Qaeda replay. And it was a quiet, studious Somali student who went on a rampage at Ohio State University just over a week ago. Mr. Trump has been there this week to express his condolences and to repeat his anti-Muslim immigration and "extreme vetting" creed.
Ask the Iraqis and the Afghans. A vast swathe from North Africa through Yemen into Afghanistan and Pakistan are embroiled in conflict. Estimates of deaths in Iraq vary from 200,000 ascribed to violence to a million from the ravages of war. The war casualties in Afghanistan according to the Watson Institute at Brown University stand at around 111,000 with at least as many wounded, and continue to increase after a US presence for 15 years. Deaths from the effects of war among the population are not easily determined but as in Iraq are likely to be even higher.
The question to ask is whether 19 persons, primarily from Saudi Arabia, responsible for the 9/11 attacks warrant this wholesale killing. And for what? If anything, the situation and the fear factor in the US are worse and one of the reasons for Donald Trump's win.
Is this heavy-handed policy actually fighting terrorism successfully, or is it alienating populations enough to be a proximate cause?
Foreign fighters: 'One of the most serious dimensions' in global counter-terrorism struggle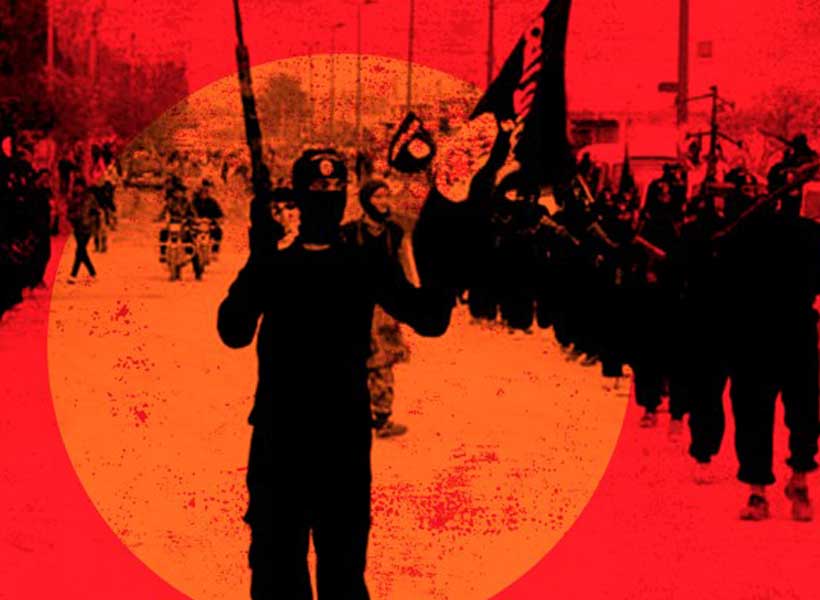 Over the past few years, ISIL and Al-Qaida terrorist fighters have posed an "unprecedented threat to international peace and security", the UN counter-terrorism chief said on Wednesday in Vienna, at the close of a joint UN- Organization for Security and Co-operation in Europe (OSCE) regional conference on addressing challenges posed by terrorists who have gone to fight overseas.
Under-Secretary-General of the UN Office of Counter-Terrorism, Vladimir Voronkov, recalled that last week he presented to the Security Council the Secretary-General's report on the continuing threat posed by ISIL.
"ISIL is resurgent as a covert network in Iraq and Syria", he said. "Thousands of foreign terrorist fighters remain at large, posing a threat to Iraq, Syria, and the countries they might return or relocate to".
Key conclusions
Mr. Voronkov stressed that all sessions of the conference underlined the need to further strengthen international, regional and bilateral counter-terrorism cooperation – with many participants highlighting the centrality of the UN Global Counter-Terrorism Strategy.
He highlighted that the Joint Plan of Action (JPOA) for implementing the Strategy in Central Asia "could serve as a model for collaboration in other regions".
"We are also working closely with the Arab Interior Ministers Council to strengthen Arab countries' measures to effectively counter terrorism", using JPOA as a model, he said.
According to the Counter-Terrorism chief, participants stressed the urgent need for gender and age-sensitive programmes to assist children linked with terrorist groups.
As thousands of children remain trapped in Syria and Iraq, facing a multitude of challenges, including rejection and life-long stigmatization, Mr. Voronkov stressed that Member States have "the primary responsibility to address the plight of their nationals, including children trapped in conflict zones".
"Children should always be seen as victims and efforts to address their plight should be based on the best interest of the child", he spelled out.
Disrupt terrorist travels
The need to prevent, detect and disrupt the travel of foreign terrorist fighters, in accordance with international law, was front and centre during discussions as well, drawing attention to the importance of enhancing Member States' capacities to do so.
"Both the OSCE and the UN are helping countries adopt and use Advance Passenger Information and Passenger Name Record data systems", he informed those gathered, calling the UN Countering Terrorist Travel Programme "a flagship demonstration" of how the UN system, together with international policing organization INTERPOL and others, are "working as one" to provide tailored, impactful assistance to Member States.
Noting that "the phenomenon of foreign terrorist fighters is one of the most serious dimensions of the terrorist threat", Mr. Voronkov concluded by urging Member States to continue working together, through the UN and other platforms, "not only to protect people on their own territory, but extend solidarity and assistance beyond their borders".
Global initiative launched to keep top sports events safe from terrorism
Representatives from international sporting federations and the private sector joined with ambassadors at UN Headquarters in New York on Monday to launch a global programme aimed at safeguarding major sporting events from terrorism-related threats.
The multi-year initiative looks to harness the positive values that sports promote to help crackdown on the spread of violent extremism, particularly among young people.
"Sport pushes people to be better, to aim higher and further. It promotes tolerance and gender equality. It strengthens communities, builds resilience and channels natural competitive instincts in a harmonious way", said Vladimir Voronkov, head of the UN Office of Counter-Terrorism (UNOCT).
"Sport is a fundamental and true human value: a strong vaccine against any kind of criminal disease. We have a moral obligation to protect and promote sport."
Sharing best practices and information
Despite being a unifying force, sporting events have been marred by deadly terrorist attacks.
The 1972 and 1996 Olympic Games, and, more recently, marathons in Sri Lanka and the United States, are some of the tragic examples.
The global programme will develop guidelines to enhance international cooperation, and public-private partnerships, to make sporting events safer for athletes and the public. The launch will be followed by a two-day expert meeting. Another meeting focusing on youth will be held in April.
Participants attending the launch included representatives from the International Olympic Committee (IOC), various national Olympic committees, the international football association, FIFA, and private companies.
"Protecting major sporting events entails multilevel cooperation and coordination, as well as complex security and policy arrangements. including securing locations, cyber security, crisis planning and management, (and) strategic communications" said Mr. Voronkov.
"Through our joint programme, we will focus on the exchange of information and best practices, and on sharing resources and facilitating partnerships."
It is essential to advance the consolidation of sport in development and peace strategies , according to the official at the helm of a UN platform which fosters intercultural dialogue, understanding and cooperation.
"Indeed, sports unites and heals," Miguel Moratinos, High Representative of the UN Alliance of Civilizations (UNAOC), told the gathering.
"It is also a universal language that both, fans and players understand. So, let's all capitalize on the full potential of sport , with youth in its heart, as a driver for peace and social change ."
Key support from Qatar
Qatar, host of the 2022 FIFA World Cup, is a key supporter of the initiative, alongside China and the Republic of Korea.
The country and the UN counter-terrorism office signed an agreement last year to establish the world's first hub for studying the behavioural roots of violent extremism conducive to terrorism.
Qatar is taking measures at the local and global level to ensure security at "the region's first sporting mega event", according to the Secretary-Genera of the World Cup preparatory committee.
"We are working hand-in-hand with our allies and partners around the world on exchanging best practice, information sharing, personnel sharing, and in assisting in maintaining the security of Qatar ahead of and during 2022", Hassan al-Thawadi said in a video message.
'Unprecedented terrorist violence' in West Africa, Sahel region
The top UN official in West Africa and the Sahel updated the Security Council on Wednesday, describing an "unprecedented" rise in terrorist violence across the region.
"The region has experienced a devastating surge in terrorist attacks against civilian and military targets," Mohamed Ibn Chambas, UN Special Representative and Head of the UN Office for West Africa and the Sahel (UNOWAS), told the Council in its first formal meeting of the year.
"The humanitarian consequences are alarming", he spelled out.
In presenting his latest report, Mr. Chambas painted a picture of relentless attacks on civilian and military targets that he said, have "shaken public confidence".
A surge in casualties
The UNOWAS chief elaborated on terrorist-attack casualties in Burkina Faso Mali and Niger, which have leapt five-fold since 2016 – with more than 4,000 deaths reported in 2019 alone as compared to some 770 three years earlier.
"Most significantly," he said, "the geographic focus of terrorist attacks has shifted eastwards from Mali to Burkina Faso and is increasingly threatening West African coastal States".
He also flagged that the number of deaths in Burkina Faso jumped from about 80 in 2016 to over 1,800 last year.
And displacement has grown ten-fold to about half a million, on top of some 25,000 who have sought refuge in other countries.
Mr. Chambas explained that "terrorist attacks are often deliberate efforts by violent extremists" to engage in illicit activities that include capturing weapons and illegal artisanal mining.
Intertwined challenges
Terrorism, organized crime and intercommunal violence are often intertwined, especially in peripheral areas where the State's presence is weak.
"In those places, extremists provide safety and protection to populations, as well as social services in exchanged for loyalty", he informed the Council, echoing the Secretary-General in saying that for these reasons, "counter-terrorism responses must focus on gaining the trust and support of local populations".
The Special Representative outlined that governments, local actors, regional organizations and the international community are mobilizing across the region to respond to these challenges.
On 21 December, the ECOWAS Heads of State summit "adopted a 2020-2024 action plan to eradicate terrorism in the sub-region", he said.
Calling "now" the time for action, Mr. Chambas drew attention to the importance of supporting regional Governments by prioritizing "a cross-pillar approach at all levels and across all sectors".
Turning to farmer-herder clashes, which he maintained are "some of the most violent local conflicts in the region", the UNOWAS chief highlighted that 70 per cent of West Africa's population depend on agriculture and livestock-rearing for a living, underscoring the importance of peaceful coexistence.
The Special Representative also pointed to climate change, among other factors, as increasingly exacerbating farmer-herder conflicts.
"The impact of climate change on security also spawns a negative relationship between climate change, social cohesion, irregular migration and criminality in some places", he upheld.
Stemming negative security trends
The UNOWAS chief noted that in the months ahead, Togo, Burkina Faso, Cote d'Ivoire, Ghana, Guinea and Niger would be democratically electing their leaders and maintained that "all-too-worrying" security trends must not distract from political developments.
"Unresolved grievance, incomplete national reconciliation processes and sentiments of manipulation of institutions and processes carry risks of tensions and manifestations of political violence", he warned.
In the months ahead, Mr. Chambas stressed that UNOWAS would continue to work with partners on the national and regional levels to promote consensus and inclusiveness in the elections.
"As UNOWAS' mandate is renewed, we count on the Council's continued full support", concluded the Special Representative.