How will demonetization strengthen hands of Indian poor?
[yt_dropcap type="square" font="" size="14″ color="#000″ background="#fff" ] I [/yt_dropcap] ndia is undergoing a serious and strange crisis where poor and common people continue to suffer because they were not taken into confidence by the government by providing them with source of sustenance. Indians do not trust the PM because he had already cheated on them by promising them huge money when the black money etc are recovered from abroad but he is silent about that and began a direct attack on the common people with igniting money cash crisis. Most ATM machines are not functioning and most ones have no money but the rich people have huge sums of money in new currency notes.
Apparently, Hindutva brands RSS and BJP sought to save Modi from any possible punishment in future owing murder of Muslims in the aftermath of the Gujarat riots to appease Hindus. Now the BJP, RSS, VHP and PM Modi are jointly working to save the Hindu criminals from any possible punishment for destroying in 1992 the historic Babri Mosque on 06 December , death anniversary of Dr. Ambedkar, author of Indian Constitution. (The choice of death date of Dr. Ambedkar December 06 for destroying the historic Babri Mosque cannot be just coincidental, considering the importance of choice of dates for India even in cricket matches and joint cricket matches like IPL and ISL, etc).
Hindutva leader Bharatiya Janata Party (BJP) is now at a crossroads as PM Modi's demonetization drive has backed its fortunes in the polls in future. If only the rich or corporate lords alone vote to elect a government, BJP or any other party needs not worry about the common people but majority of voters belong to common class.
Corruption, black money and Modi
Indian corruption is a very complicated issue as many forces are at work but government fails to deal with it because it always helps and supports one section of "special" people and refuses to launch a multi-prolonged approach simultaneously to root out the menace. .
Entire system is rotten. But PM Mod ahs attacked the common people in order to ostensibly end corruption and black and fake money. And the government decision is final and even parliament cannot do anything about it. That is Indian democracy.
India's pride lies in promoting corruption and financial lords in all fields and back and fake money is thriving even when a leading economist Manamohan Singh led the UPA government. . .
Corruption is closely linked with rise of black money and state support for the rich and corporate lords to mint money as much as they want. In fact the central and state governments promote corruption and black money through fake joint sports exercises like IPL, ISL etc (meant for well to do people and all destroying national teams) where blackmoney is being channelized and even made white. In fact, India, after honoring a cricketer Sachin, who made some 100s by official fixings for mutual help, was struggling at the crease for nearly 2 years for his last one hundred runs, with Bharatratna and allows him to make even football a fixed sport. His mafia works for the success of Kerala blastards team which he bought or his own Mumbai team and the teams that play against the Sachin teams help score goals and win. Delhi team helped Sachin team to even in first leg semifinal. With third rate players having been bought by him and other billionaires, India is making a mockery of football showing that not only cricket but football also can be fixed as per a plan.
These fake players are celebrities for Indian media and government.
That is the Indian mischief in the name of sports. But can anyone do anything about these bogus night games?
Indian PM Narendra Modi has been in the news and he and all Hindutva parties need it and love it. Modi said last week his decision to ban old Rs 500 and 1,000 notes was taken to strengthen the hands of the nation's poor.
As CM of already relatively developed Gujarat state, Modi came to national scene on the eve of parliamentary poll with his own claims of "development of Gujarat", to which he subsequently added the issue of corruption and blackmoney in the back ground of the famous Anna Hazare-Kejriwal led anti-corruption movement and he as PM candidate of BJP wooed the voters by telling them that they would get a few lacks of rupees every month once black money is recovered from foreign banks.
As his influence began waning, suddenly PM Modi turned anti-corruption crusader. Modi announced the demonetization drive as results of US president elections were coming out and Modi wanted to outsmart the winning Trump and USA in the media. A month into the demonetization drive, there cannot but be a sense of worry in government circles about the unchanging ground realities with no sign of the long queues before banks and ATMs shortening any time soon. There is no unanimity among opposition parties in their ranks about the course of action. A more effective opposition would have had a field day in pillorying Narendra Modi.
Addressing a farmers' rally in his home state Gujarat in Deesa town of Banaskantha district, Modi said the honest people have been looted for 70 years and that he stands with the poor of the country. "We took the decision on currency notes to strengthen the hands of the poor of the nation," said Modi without providing any hints about the scheme of making the poor rich. .
Terrorism, Pakistan and Islam were the key issues to political success of BJP and other Hindutva parties. Modi said that terrorism is promoted by black money and his fight was against terrorism and the menace gets power from fake currencies. "With our step on currency notes we have been successful in weakening the hands of terrorists and those in fake currency rackets," he said.
Modi knows people of India are fed up with rampant corruption promoted by the ruling parties, especially the Congress but including his own BJP so far. But his demonetization drive doesn't appear to promote the poor or common people, on the contrary they are facing deadly problems. Defending his decision of demonetization, Modi said: "Who is unhappy with corruption? Not those perpetrating corruption. it is the poor, the common citizens who are unhappy." Modi said the "honest citizens of this country" have supported his move.
It is not surprising that the BJP is making a complete mockery of democracy by such nuisance.
Confidence or fear?
PM Modi has refused to attend the parliamentary session fearing criticism of his cash crisis project. If he is sure of what exactly he is doing now he could have attended the parliament and explained the government position by revealing the facts and his ideas for promoting the poor in the country. PM Modi is duty bound to tell the people what has been achieved so far and how exactly he wants to proceed further. He must also explain how the BJP has so much of money and why di d it withdraw money from banks on the eve of his night announcement about the demonetization. BJP leaders explain PM Modi doing all these to make India a developed nation – but how? Prices of essential commodities are going up and there is no hope that they will come down.
BJP government has said they are ready to debate but PM Modi avoids parliament and once as he came fearing loud noise, he walked out. In the past BJP had stormed parliament for years, walked out as a routine policy.
Modi said, "I am not being allowed to speak in Lok Sabha so I am speaking in the Jan Sabha Had asked for 50 days. You will see how things will change. This is a major step to rid the nation from corruption. Demonetization, Modi argues, has been done to help the poor. For how long can poor of India be told to pay for houses in cash? He talks about modernization. For how long will poor be asked- you want Pacca bill or Kaccha bill. Today your banks and wallets are in your mobile. This is how things have changed. I want to assure the people of the country that no one will be spared. Merely talking about the poor is different from working for the poor, something that the NDA government is always doing. Happenings in Parliament anguished our President, who has tremendous political experience We are not a selfish nation. We think about future generations.
Modi is fully aware of the fact the he and his party have lost the spot in the public domain as they do not trust them. He now knows for sure that he and his party won the parliamentary poll not because of his popularity but mainly because of popular anger and anguish among people over the corrupt Congress government. Anti-corruption movement created the necessary
Black money and fake notes are as catchy slogans as corruption and crimes. Modi is trying to use as many such slogans as they are appealing to people. Development, corruption, black money, flake currency, etc are Modi's preferences while for RSS and other BJP leaders use Ghar wapsi, beef ban, mosque destruction, etc but all of them use these only for Hindu votes.
State elections due in a few more state assemblies and BJP wants to win as many seats as possible so that it could increase the seats in and get a majority in Rajya Sabha.
Fortunately for PM Modi, the ruling BJP, which had suffered hugely as a national party until it discovered Modi as the PM candidate, has no alternative to Modi and will have to obey him and help him execute his vote capturing agendas. It is moral boosting for Modi in the m name of a "great India" to resort even harder drives in future to target the common people of India.
While Mamata Banerjee wants a complete roll-back, others favour a Joint Parliamentary Committee to examine the crisis. Even if there is no certainty about how long the hardship of the ordinary people will continue, or whether their patience is inexhaustible, the nomination of Modi as Time magazine's Person of the Year in an online poll was expected to be a morale-booster for the BJP but unfortunately, US president elect Donald Trump emerged the winner defeating Hillary Clinton even in that online poll.
Perhaps there are not many people who have retained their faith in him and expect him to ride out the present storm.
Waning Modi's popularity
The central point of this transformation is the economic development which is Modi's trump card. Although there is not much to write home at present about the growth trajectory — Manmohan Singh's government did better in the early years of his tenure — what makes Modi stand out is his commitment to the cause. While his predecessor faltered in the last few years of his stint Modi focused on the market-oriented capitalist path. The demonetization has caused concern about a fall in the growth rate — the latest figure is 7.1, down from 7.6. Earlier governments were unwilling either to follow the capitalist path to help IMF and World bank with anti-poor policy or to crack down on black money because of the banking secrecy regulations and the fear of causing a flutter in the dovecotes of tainted politicians and bureaucrats, among others. The political consensus of parties not to disturb the status quo of allowing corruption as state policy. .
Seeking political mileage for BJP in the polls and improve ailing prestige, PM Modi, in contrast, has confronted the scourge of a parallel economy head-on notwithstanding the "monumental mismanagement" of the economy of which he has been accused by Manmohan Singh and Sen.
Notorious Reddy gang that steals natural resources in Karnataka and Andhra Pradesh/Telengana as their right, are also caught by the authorities b for hiding huge cash and gold reserves but the issue would die down soon as these national frauds would be free, forgotten even in media as Indian military and intelligence divert attention to some cross border issue. Media can easily insult and defame Pakistan but cannot question Indian government about its false promises, especially on demonetization drive. Judiciary considering itself a part of government cannot question the government.
Modi and BJP presume that the ordinary people have been willing to undergo the severe inconvenience of standing in long queues because they believe that instead of mere promises as in the past, a firm step against black money is at last being taken. Nor is there an acceptance of the charge about the futility of the step considering that only six per cent of the black money is kept in cash.
The reason is the belief that the latest measure will tell the hoarders of hidden wealth that Modi seems serious about bringing them to book. Modi, therefore, can said to be in the process of passing the most arduous test of all by expecting the people to ignore their present difficulties because of their faith in him.
There is little doubt that demonetization has been a risky gamble for BJP and Modi where he has taken on a section of the opposition in the hope that his popularity will save him when the votes are counted.
Some people who somehow wants to see India a super power as early as possible to overtake China and challenge and Russia do support Modi who wants to be a hero of the media.
Observations
The chief outcome of the demonetization drive launched by Modi is that people spend very less and save a lot that could be used by the Modi government to put the money in global market to help the multinational corporations make more money. In the process, common people suffer while the rich face no problems as they get money as much as they require. Now black money is available in new 2000 currency notes.
There is no evidence to show that common people will benefit from the current cash crisis perpetrated by the government, making common people a beggar class standing in long queues to get their own money for their daily requirements while the rich and corporate lords get their required big cash- how? Corporate lords will certainly benefit. And BJP can eventually blame Pakistan and terrorism for failure of his cashless drive and media would support them. How come black money promotes terrorism when states are funding terror operations against other countries? Does state have black money?
Corruption and black money are being pampered at many levels and by many sources that share the booty. Poor and common people suffer.
Has Modi done anything for the poor in Gujarat where was the CM for many years?
When the Modi government has not yet begun targeting the mafias operating in every domain of the society with state backing and when the cricket match fixings have remained a state honor for the mafias, there is nothing that would make people believe what PM Modi says.
Ever since he assumed power by dethrone the Congress party's Manmohan Singh's government, PM Modi has been making strenuous efforts to be in the news and capture the attention of global media and governments and obviously he has achieved some success in that respect but he has put the nation and people in danger by his latest cashless monetary move, forcing the people to throng the banks and post offices like beggars. .
PM Modi's usual rhetoric of promoting poor and common men has remained a fake stunt. Common people suffer more than ever before while the rich and corporate lords who fund the poll campaigns of both national parties continue to thrive, though a couple of them have been caught concealing illegal money. But how would this help the poor Is not clear though corruption harms the people at large.
Common people, the chief beneficiary of the demonetization attack by the Modi government's decision to withdraw important currency notes without any prior caution, cannot be expected to buy the false promise of PM to make them strong by his demonetization gimmick.
PM Modi should now reveal his whole logic behind all this and how the poor and common would benefit direct from the drive.
Already the image of Modi as an elected leader has been waning as people do not see him s the tall leader he and his supporters claim to be worth trusting any more without seeing the results.
Modi must ask every political party to declare their assents, both movable and d immovable and state the sources from which they got the money. He must immediately ask his BJP to declare the assets and the funds it has along with the sources. Once party funds are accounted properly and made known to public, the level of corruption can be contained. People are fed up with piecemeal approach in containing and ending corruption by catching a few individuals and let them escape in due course by funding the ruling party.
Since the BJP is dreaming of making India super power, naturally poor will have to perish and only rich and corporate lords should shine. Developed nations just crush the common people and poor disappear.
Recovering all black money from the defaulters will not automatically make poor and common people rich or self reliance-only governmental action to upgrade them with money can.
Educated people could be fascinated by the slogans like removal of black money and corruption
Removal of black and fake money is a must. But will that alone make the poor happy?
Cease-Fire Review: A ray of hope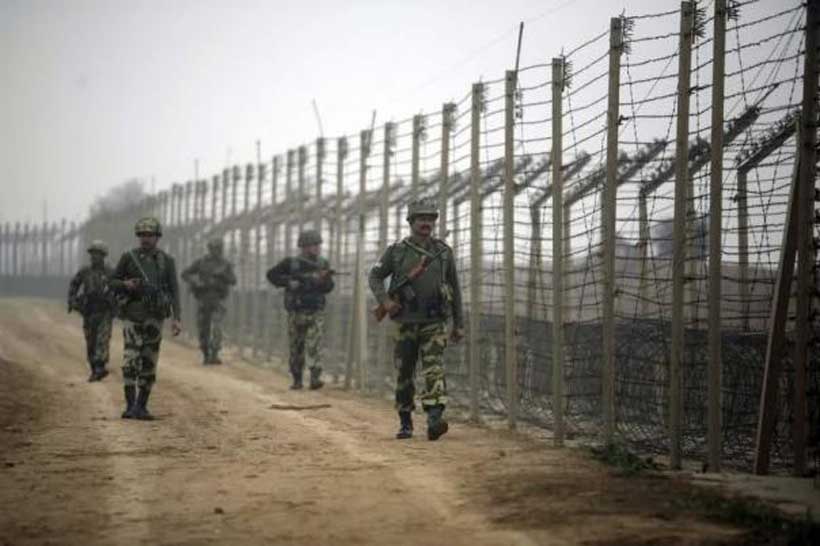 Pre-Negotiations are very much crucial to achieve the state of "Negociation Continuelle" (continuous negotiations) the only way due to which conflicting parties go for sustained mode of talks. On 25th February Director Generals of military operations (DGMO's) of India and Pakistan contacted with each other to review cease fire agreement, on line of control (LOC), which was held back in 2003. Both States reaffirmed cease fire agreement and to restart weekly hotline contact at DGMO's level. The agreement was largely violated by both states for several times and they were accusing each other for violations. But one thing is common that on both sides Kashmiris are suffering, they are raising their children in an environment of fear and severe violence. India and Pakistan are both nuclear capable states of South Asian region and are considered as the custodian of regional peace and stability. And without shadow of a doubt regional peace and security is a collective responsibility of the responsible states. Pakistan and India are the main conflicting parties of South Asian region and Kashmir is the bone of contention between them. Kashmir has been a question of integrity for both States. The Line of control also known as working boundary, divides Indian Kashmir from Pakistani Kashmir. There are several resolutions have been passed by the UN General Assembly to address the Kashmir issue but never implemented. UN wants to solve this issue according to the hopes of Kashmiris. The initiation of bilateral talks in the present outrageous environment is not less than a blessing in disguise and it will be fruitful for all the stakeholders; India, Pakistan and Kashmiris as well. This peaceful move from Pakistan and India is highly appreciated globally because Kashmiri diaspora is present worldwide and they are very much concerned with future of their homeland.
Indian Prime minister Narendra Modi, with his hostile ideology of "Akhand Bharat" assumed office in 2014. His political adventurism based on jingoistic-cum-hawkish policies dragged India State to the verge of staunch illiberalism where identity crisis burst up, which is more lethal than previously existing class crisis. Every community including lower class Hindus, Muslims, Christians, Sikhs etc. all are vulnerable to the identity crisis. On 30th May 2019, he sworn for his second tenure as prime minister of the world's so called largest democracy. He came with another adventurous mandate and the first demonstration took place when he suspended special status of Kashmir and abrogated articles 370 and 35A. His ideology is regarded as Nazi-inspired ideology because in contemporary scenario only RSS community and other proponents of Hindutva are only considered as "Real Hindustani". All minorities are suffering in India because their basic living rights are kept aside. The ongoing farmer's protests shook the foundations of the state, hundreds of thousands of farmers rushed to the Delhi against the anti-famer laws passed by Indian Parliament.
In India Separatist movements are getting pace; minorities are unsatisfied with governing approach of Bhartiya Janata Party (BJP). Prime Minister Narendra Modi, reuined the secular and democratic face of India. On the other hand, Foreign policy of India is facing severe challenges because PM Narendra Modi's approach is hostile based on hatred and prejudice. These attributes are fatal for State's reputation at foreign lands; the recent India-China standoff was just a teaser of BJP's whole story related to foreign relations. In addition to this, Economic goal of 2025 of India is again became a distant dream just because of belligerent policies of ruling regime.
In contemporary scenario if we look towards India, only Modi-Media nexus will be seen. But in reality the situation is getting worse day by day. The review of cease fire agreement, offered by India, is a positive step towards the regional peace. It is appreciated by both civil and military administrations of both states. When PM Imran Khan assumed office he offered dialogue to his Indian counter-part but Indian Premier refused to go for any sort of talks. India always took a position that to initiate talks first of all, Pakistan has to stop the cross-border terrorism. Both terrorism and talks can never go side by side, this Indian claim is not based on empirical evidences because Pakistan has been facing menace of terrorism since 2001 and leaving no stone unturned to root out terrorism and safe havens for terrorists.
Currently, India is facing deep internal and external challenges. It is in the interest of India to have peace talks with Pakistan. On the other hand, it is a ripe moment for Pakistan to act decisively because it is the only time when India can review its decision of 5th August 2019.Moreover, it is a ray of hope to establish peace in entire region. This is the time when bi-lateral diplomacy can turn the traditional regional political dynamics. Both states are facing same problems when it comes to poverty, climate change, social security and the list goes on. The realm of these talks should expand and concern parties have to include economic and political regimes in front of each other otherwise momentum of talks will be lost. Regional connectivity is important to have eternal peace, Pakistan and India should review SAARC (South Asian Association for Regional Cooperation) that would provide basis for economic, cultural as well as political connectivity. Major Powers should also play their important role because world cannot afford rivalry between two nuclear states. Now, America is under a democrat President, and they should check every internal and external move of their Strategic and defense ally in Asia-Pacific region. Negotiations between India and Pakistan are in the interest of all other regional and extra-regional actors. Both states should adopt flexible approach while discussing the core issues and should avoid blame game. It will enhance the chances of continuous negotiation which is a pre-requisite for peace and progress.
What does the Kashmiri want?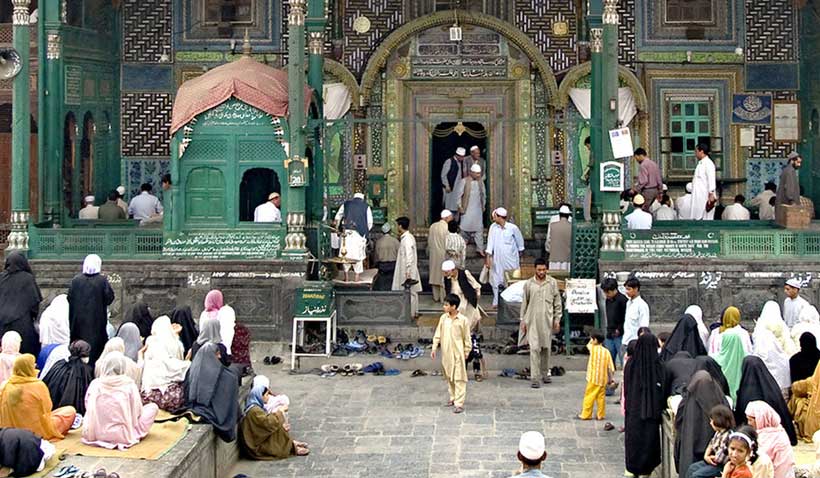 A group of envoys visited the illegally-occupied Jammu and Kashmir State ostensibly `to take first-hand account of the situation in Jammu and Kashmir and government's efforts to restore normalcy' (Hindustan Times February 17, 2021). Srinagar welcomed the envoys with a spontaneous shutdown. Prior to the visit, political leaders and human-rights activists were detained. The envoys did not visit Farooq Abdullah, Mehbooba Mufti or any of the other opposition Kashmiri leaders.
The Hindu dated February 17, 2021 reported 'The J&K government showcased "deepening democracy" to visiting 24 foreign diplomats, who arrived on a two-day tour of the Union Territory (UT) on Wednesday amid a spontaneous shutdown in Srinagar and alleged detention of recently elected National Conference (NC) district council members in Budgam'.
Post-special-status abolition situation
After abrogation of the special status, India took a number of steps to silence public dissent_diurnal and nocturnal search operations to hound, kidnap or kill the Kashmiri, Internet ex-communication, blatant use of draconian laws against ordinary Kashmiris and their leaders alike. A law was passed to jail parents of stone-pelters., if any. Meanwhile local body elections were held in which the ruling BJP was cut to size. But, India, as reported b y the Hindu also, showcased the elections in international media as a proof of popular participation and contentment of the people with the status quo.
Have the Kashmiri resigned to their fate
The mysterious silence in the Valley during the envoys' visit speaks volumes on how much the Kashmiri hate India. However, it appears the Kashmiri could have shown their ennui through some mode of peaceful protest. They could draw lessons from the Occupy the Wall Street or Precariat Movement in the USA.
Occupy has six letters. A group of six persons mostly celebrities in their fields, stand up at some busy street holding letters O,C, C, U, P, and Y. The Kashmiris also could have displayed the letters in word `AZADI' through a group of five persons.
Apathy
Arnold Toynbee, in his Challenge and Response Theory postulates that if a challenge is too onerous a nation may become apathetic. In similar vein, Ibn-e-Khaldoon suggests that survival of a tribe (nation) depends on cohesion (asabiya, nationalism) of a tribe faced with life-and-death threat around its frontiers.
Amy Chua (Political Tribes: Group Instinct and the Fate of Nations) talks about static or dynamic response of a society as shaped by group instincts of various components of a society.
Applying Amy Chua's framework to Kashmir situation
Amy Chua challenges the view that the conventional mechanism of demokratia (government by the people) is a panacea for all the problems of a society. Thus the recently-held local level elections or even `state assembly' elections in occupied Kashmir are no panacea for the Kashmiris' simmering discontentment, their revulsion to yoke of Indian rule. Chua, in her afore-quoted book analysed situation in Vietnam, Afghanistan, Iraq and Venezuela, besides so-called terror tribes including the Islamic State of Iraq and Syria.
Kashmir in Chua's framework would suggest it is naïve to believe that Kashmiris are resigned to their fate. By analogy, even a thousand years of exploitation by a microscopic Chinese population did not subdue the Vietnamese hatred of the Chinese. As soon as the Americans left Vietnam, the native Vietnamese prowled upon the rich community of Chinese like a pack of wolves. The Americans plunged into decade long futile war with Vietnam without realizing that the Vietnamese were not Chinese stooges.
The indomitable fighting spirit
Indian forces had been using pellet guns to blind the Kashmir. Now, former chief minister Mehbooba Mufti, they have begun to use even chemical weapons against the Kashmiri.
Let us have a glimpse of the dogra's reign of terror in Kashmir. To stifle the Kashmiri's fighting spirit, the dogra punished even Kashmiri children who played with fork-slings (ghulail) and stones (Muhammad Yousaf Saraf, Kashmiris Fight for Freedom, vol. 1, p. 50). Under the dogra rule, the Kashmiri were treated no better than beasts of burden. Instead of donkeys and horses, Kashmiri Muslims were used to transport goods across Gilgit, Leh and Skardu. They carried luggage on their backs across glaciers as high as 17,000 feet. Thousands of them perished along the way each year owing to frost bites, fall from a precipice, and hunger or sickness. The dogra caravans were not humane enough to stop for a while in the snowy passes to look after the injured porters (or 'human beasts of burden'). Besides performing the forced labour, the Kashmiri had to pay heavy taxes. Whole of their produce was confiscated by the dogra. Little was left for tillers and their children to eat. On every item, the oppressed Kashmiri had to pay multiple taxes. Take shawls. Not only the shawl-makers were taxed, but also the other intermediaries like importers of pashmina (wool) from Ladakh, and storekeepers, whether wholesalers or retailers (ibid. p. 280-81).
The regressive revenue system resulted in a famine during winter of 1877. People began to die of starvation. Instead of releasing grain stocks from the royal go-downs, the maharajah's constabulary drowned the starved, crying people in the Wullar Lake. Saraf writes: "Whole boat-loads of starving people have been conveyed by the Maharajah's officials to the Woolar Lake, and there drowned" (ibid. p. 294).
The reign of terror by Indian forces (now estimated at about nine lac regulars and security personnel) who replaced the maharajah's constabulary on October 27, 1947 is no less gruesome. International human-rights organisations, as well as India's National Human Rights Commission, have brought into limelight the Kashmiri's mysterious disappearances, their custodial deaths, and countless rapes of hapless Kashmiri women.
Like the dogra, Indian rulers are mercilessly exploiting Kashmiris' economic resources. Bulk of locally-generated electricity is being diverted to Indian states. The tourism industry is in shambles. Highly – educated people have no jobs. With no inflow of tourists, the shopkeepers have no business. Unlike the occupied Kashmir, all the socio-economic sectors in Azad Kashmir are progressing by leaps and bounds.
Toynbee's Challenge and Response Theory suggests that if the challenge is too strong, a nation becomes apathetic. Ibn-e-Khaldoon's asabiya (spirit of national cohesion) also suggests that a nation's spirit is likely to be smothered by a challenge which is too heavy. Historical lessons do not apply to the Kashmiri's struggle. Neither Indians, nor the dogra could gag them. The struggle for freedom has continued unabated.
The lesson from Kashmiris' struggle for freedom is that repression or palliatives like elections in occupied Kashmir are no good. The Kashmiri wants "freedom". Their group instinct is `resistance'. But they need to learn from peaceful resistance movements like the Occupy and the Precariat.
Pakistan Day Celebrations: Civilian Participation
Pakistan got independence on 14 August 1947 by hectic political struggle from the platform of All India Muslim League (AIML) under the dynamic leadership of Quaid e Azam Muhammad Ali Jinnah. The presidential address at Allahabad on 29 December 1930 of Dr. Muhammad Iqbal, accelerated and gave more clarity to the movement. He presented the idea and concept that Muslims are a separate nation by emphasizing that a nation is distinguished from the other based on religion, customs, and traditions. At the same time, he strongly disagreed with the Western concept of religion as a private affair. Iqbal explained that Islam is a way of life and thus Muslims are a separate nationand accentuated that unless their rights areprotected, it is impossible to establish peace and tranquility in the sub-continent. The determined political struggle of AIML led to March 23, 1940, Lahore Resolution, at its 27th annual session. The Quaid addressed the session on the first day andstressedthat Hindus and Muslims follow two different religions, philosophies, social customs literature and this made them two distinct nations.
The contents of the resolution, according to Story of Pakistan are"No constitutional plan would be workable or acceptable to the Muslims unless geographical contiguous units are demarcated into regions which should be so constituted with such territorial readjustments as may benecessary. That the areas in which the Muslims are numerically in majority as in the North-Western and Eastern zones of India should be grouped to constitute independent states in which the constituent units shall be autonomous and sovereign". It strongly rejected the concept of United India. The word states wassubstituted to one state by a resolution passed at the 1941 Madras session of the AIML which stated, "everyone should clearly understand that we are striving for one independent and sovereign Muslim State." Moreover, in all speeches, the Quaid used the word "an independent homeland" or "an independent Muslim state".Pakistan and India became dominions on 14 and 15 August 1947 respectivelyby the Indian Independence Act, 1947, based on the Mountbatten Plan of 3 Junepassed by the parliament of the UK on 18 July. Keeping in view the atrocities being committed by RSS, a militant wing of BJP in Indian Illegally occupied Kashmir (IIoK), and minorities especially Muslims in all over Indianot being allowed to practice religion freely, havevery sturdily substantiated the decision of AIML to fight for a separate state for Muslims. It elucidates their political acumen and far-sightedness.
Pakistan remained a dominion for about nine years till thefirst constitution as the Islamic Republic of Pakistan was adopted on 23 March 1956.Thereafter 23 March was celebrated as "Republic Day" (Yome Jamhooria)every year to commemorate the Lahore resolution and adoption of the constitution. After the imposition of martial law by Ayub Khan in Oct 1958,it is being celebrated as"Pakistan Day". Probably the plotter of the coup could not celebrate constitutionalism and democracy on March 23 so 'Republic Day' was replaced with 'Pakistan Day. The main feature is a three-servicesparade in Islamabad followed bythe display of military weapons and equipment. Floats of the provinces also march past. The flypast by Army and Navy combat aircraft displaying their weapons and equipment.The flypast by PAF fighters and aerobatic.
The celebrations are spread over about two and half hours.Pakistan Day has taken the shape of a Defense Day which was not originally intended. Moreover, Army, Navy, and Air Force organize their respective Defense Days on 6,8, and 7 Septemberevery year. The events of the Pakistan Day parade give an impression especially to civilians that military strength is the only most important component of national power. The remaining such as economic capacity, natural resources, industrial capacity, national cohesion, political structure, and leadership, etc. which are also very vital needs to be given projection. Therefore, parade proceedings may be modified to include more participation of civilian-related events. The latest inventory and indigenously developed weapons and equipment may be displayed to reduce timings. The PAF fighters may only carry out professional flypast andaerobatic performance similar to the aerobatic display team, like "Red Arrow "may be excluded. It is pertinent to mention that most of the countries have prohibited aerobatic display in public places to avoid any untoward incident. It is suggested that floats carrying students who have topped in the boards and universitiesand have done distinct research work in the past year may be added. Similarly,floats carrying civilians who have been awarded Pride of Performance and other awards, businessmen who have been bestowed awards, sportsmen who have brought honors for Pakistan may also be included. Few industrial floats may also be added with indigenously manufactured machinery and other items.Floats carrying agricultural products and livestock may also be considered.Citations are read as the float passes the dais. Moreover, in Islamabad and the provincial capitals industrial exhibitions may be organized which may include indigenously developed machinery and other items.The civilian participation in Pakistan Day celebrations will certainly add colors and act as a source of pride for them as well as for the nation.