How will demonetization strengthen hands of Indian poor?
[yt_dropcap type="square" font="" size="14″ color="#000″ background="#fff" ] I [/yt_dropcap] ndia is undergoing a serious and strange crisis where poor and common people continue to suffer because they were not taken into confidence by the government by providing them with source of sustenance. Indians do not trust the PM because he had already cheated on them by promising them huge money when the black money etc are recovered from abroad but he is silent about that and began a direct attack on the common people with igniting money cash crisis. Most ATM machines are not functioning and most ones have no money but the rich people have huge sums of money in new currency notes.
Apparently, Hindutva brands RSS and BJP sought to save Modi from any possible punishment in future owing murder of Muslims in the aftermath of the Gujarat riots to appease Hindus. Now the BJP, RSS, VHP and PM Modi are jointly working to save the Hindu criminals from any possible punishment for destroying in 1992 the historic Babri Mosque on 06 December , death anniversary of Dr. Ambedkar, author of Indian Constitution. (The choice of death date of Dr. Ambedkar December 06 for destroying the historic Babri Mosque cannot be just coincidental, considering the importance of choice of dates for India even in cricket matches and joint cricket matches like IPL and ISL, etc).
Hindutva leader Bharatiya Janata Party (BJP) is now at a crossroads as PM Modi's demonetization drive has backed its fortunes in the polls in future. If only the rich or corporate lords alone vote to elect a government, BJP or any other party needs not worry about the common people but majority of voters belong to common class.
Corruption, black money and Modi
Indian corruption is a very complicated issue as many forces are at work but government fails to deal with it because it always helps and supports one section of "special" people and refuses to launch a multi-prolonged approach simultaneously to root out the menace. .
Entire system is rotten. But PM Mod ahs attacked the common people in order to ostensibly end corruption and black and fake money. And the government decision is final and even parliament cannot do anything about it. That is Indian democracy.
India's pride lies in promoting corruption and financial lords in all fields and back and fake money is thriving even when a leading economist Manamohan Singh led the UPA government. . .
Corruption is closely linked with rise of black money and state support for the rich and corporate lords to mint money as much as they want. In fact the central and state governments promote corruption and black money through fake joint sports exercises like IPL, ISL etc (meant for well to do people and all destroying national teams) where blackmoney is being channelized and even made white. In fact, India, after honoring a cricketer Sachin, who made some 100s by official fixings for mutual help, was struggling at the crease for nearly 2 years for his last one hundred runs, with Bharatratna and allows him to make even football a fixed sport. His mafia works for the success of Kerala blastards team which he bought or his own Mumbai team and the teams that play against the Sachin teams help score goals and win. Delhi team helped Sachin team to even in first leg semifinal. With third rate players having been bought by him and other billionaires, India is making a mockery of football showing that not only cricket but football also can be fixed as per a plan.
These fake players are celebrities for Indian media and government.
That is the Indian mischief in the name of sports. But can anyone do anything about these bogus night games?
Indian PM Narendra Modi has been in the news and he and all Hindutva parties need it and love it. Modi said last week his decision to ban old Rs 500 and 1,000 notes was taken to strengthen the hands of the nation's poor.
As CM of already relatively developed Gujarat state, Modi came to national scene on the eve of parliamentary poll with his own claims of "development of Gujarat", to which he subsequently added the issue of corruption and blackmoney in the back ground of the famous Anna Hazare-Kejriwal led anti-corruption movement and he as PM candidate of BJP wooed the voters by telling them that they would get a few lacks of rupees every month once black money is recovered from foreign banks.
As his influence began waning, suddenly PM Modi turned anti-corruption crusader. Modi announced the demonetization drive as results of US president elections were coming out and Modi wanted to outsmart the winning Trump and USA in the media. A month into the demonetization drive, there cannot but be a sense of worry in government circles about the unchanging ground realities with no sign of the long queues before banks and ATMs shortening any time soon. There is no unanimity among opposition parties in their ranks about the course of action. A more effective opposition would have had a field day in pillorying Narendra Modi.
Addressing a farmers' rally in his home state Gujarat in Deesa town of Banaskantha district, Modi said the honest people have been looted for 70 years and that he stands with the poor of the country. "We took the decision on currency notes to strengthen the hands of the poor of the nation," said Modi without providing any hints about the scheme of making the poor rich. .
Terrorism, Pakistan and Islam were the key issues to political success of BJP and other Hindutva parties. Modi said that terrorism is promoted by black money and his fight was against terrorism and the menace gets power from fake currencies. "With our step on currency notes we have been successful in weakening the hands of terrorists and those in fake currency rackets," he said.
Modi knows people of India are fed up with rampant corruption promoted by the ruling parties, especially the Congress but including his own BJP so far. But his demonetization drive doesn't appear to promote the poor or common people, on the contrary they are facing deadly problems. Defending his decision of demonetization, Modi said: "Who is unhappy with corruption? Not those perpetrating corruption. it is the poor, the common citizens who are unhappy." Modi said the "honest citizens of this country" have supported his move.
It is not surprising that the BJP is making a complete mockery of democracy by such nuisance.
Confidence or fear?
PM Modi has refused to attend the parliamentary session fearing criticism of his cash crisis project. If he is sure of what exactly he is doing now he could have attended the parliament and explained the government position by revealing the facts and his ideas for promoting the poor in the country. PM Modi is duty bound to tell the people what has been achieved so far and how exactly he wants to proceed further. He must also explain how the BJP has so much of money and why di d it withdraw money from banks on the eve of his night announcement about the demonetization. BJP leaders explain PM Modi doing all these to make India a developed nation – but how? Prices of essential commodities are going up and there is no hope that they will come down.
BJP government has said they are ready to debate but PM Modi avoids parliament and once as he came fearing loud noise, he walked out. In the past BJP had stormed parliament for years, walked out as a routine policy.
Modi said, "I am not being allowed to speak in Lok Sabha so I am speaking in the Jan Sabha Had asked for 50 days. You will see how things will change. This is a major step to rid the nation from corruption. Demonetization, Modi argues, has been done to help the poor. For how long can poor of India be told to pay for houses in cash? He talks about modernization. For how long will poor be asked- you want Pacca bill or Kaccha bill. Today your banks and wallets are in your mobile. This is how things have changed. I want to assure the people of the country that no one will be spared. Merely talking about the poor is different from working for the poor, something that the NDA government is always doing. Happenings in Parliament anguished our President, who has tremendous political experience We are not a selfish nation. We think about future generations.
Modi is fully aware of the fact the he and his party have lost the spot in the public domain as they do not trust them. He now knows for sure that he and his party won the parliamentary poll not because of his popularity but mainly because of popular anger and anguish among people over the corrupt Congress government. Anti-corruption movement created the necessary
Black money and fake notes are as catchy slogans as corruption and crimes. Modi is trying to use as many such slogans as they are appealing to people. Development, corruption, black money, flake currency, etc are Modi's preferences while for RSS and other BJP leaders use Ghar wapsi, beef ban, mosque destruction, etc but all of them use these only for Hindu votes.
State elections due in a few more state assemblies and BJP wants to win as many seats as possible so that it could increase the seats in and get a majority in Rajya Sabha.
Fortunately for PM Modi, the ruling BJP, which had suffered hugely as a national party until it discovered Modi as the PM candidate, has no alternative to Modi and will have to obey him and help him execute his vote capturing agendas. It is moral boosting for Modi in the m name of a "great India" to resort even harder drives in future to target the common people of India.
While Mamata Banerjee wants a complete roll-back, others favour a Joint Parliamentary Committee to examine the crisis. Even if there is no certainty about how long the hardship of the ordinary people will continue, or whether their patience is inexhaustible, the nomination of Modi as Time magazine's Person of the Year in an online poll was expected to be a morale-booster for the BJP but unfortunately, US president elect Donald Trump emerged the winner defeating Hillary Clinton even in that online poll.
Perhaps there are not many people who have retained their faith in him and expect him to ride out the present storm.
Waning Modi's popularity
The central point of this transformation is the economic development which is Modi's trump card. Although there is not much to write home at present about the growth trajectory — Manmohan Singh's government did better in the early years of his tenure — what makes Modi stand out is his commitment to the cause. While his predecessor faltered in the last few years of his stint Modi focused on the market-oriented capitalist path. The demonetization has caused concern about a fall in the growth rate — the latest figure is 7.1, down from 7.6. Earlier governments were unwilling either to follow the capitalist path to help IMF and World bank with anti-poor policy or to crack down on black money because of the banking secrecy regulations and the fear of causing a flutter in the dovecotes of tainted politicians and bureaucrats, among others. The political consensus of parties not to disturb the status quo of allowing corruption as state policy. .
Seeking political mileage for BJP in the polls and improve ailing prestige, PM Modi, in contrast, has confronted the scourge of a parallel economy head-on notwithstanding the "monumental mismanagement" of the economy of which he has been accused by Manmohan Singh and Sen.
Notorious Reddy gang that steals natural resources in Karnataka and Andhra Pradesh/Telengana as their right, are also caught by the authorities b for hiding huge cash and gold reserves but the issue would die down soon as these national frauds would be free, forgotten even in media as Indian military and intelligence divert attention to some cross border issue. Media can easily insult and defame Pakistan but cannot question Indian government about its false promises, especially on demonetization drive. Judiciary considering itself a part of government cannot question the government.
Modi and BJP presume that the ordinary people have been willing to undergo the severe inconvenience of standing in long queues because they believe that instead of mere promises as in the past, a firm step against black money is at last being taken. Nor is there an acceptance of the charge about the futility of the step considering that only six per cent of the black money is kept in cash.
The reason is the belief that the latest measure will tell the hoarders of hidden wealth that Modi seems serious about bringing them to book. Modi, therefore, can said to be in the process of passing the most arduous test of all by expecting the people to ignore their present difficulties because of their faith in him.
There is little doubt that demonetization has been a risky gamble for BJP and Modi where he has taken on a section of the opposition in the hope that his popularity will save him when the votes are counted.
Some people who somehow wants to see India a super power as early as possible to overtake China and challenge and Russia do support Modi who wants to be a hero of the media.
Observations
The chief outcome of the demonetization drive launched by Modi is that people spend very less and save a lot that could be used by the Modi government to put the money in global market to help the multinational corporations make more money. In the process, common people suffer while the rich face no problems as they get money as much as they require. Now black money is available in new 2000 currency notes.
There is no evidence to show that common people will benefit from the current cash crisis perpetrated by the government, making common people a beggar class standing in long queues to get their own money for their daily requirements while the rich and corporate lords get their required big cash- how? Corporate lords will certainly benefit. And BJP can eventually blame Pakistan and terrorism for failure of his cashless drive and media would support them. How come black money promotes terrorism when states are funding terror operations against other countries? Does state have black money?
Corruption and black money are being pampered at many levels and by many sources that share the booty. Poor and common people suffer.
Has Modi done anything for the poor in Gujarat where was the CM for many years?
When the Modi government has not yet begun targeting the mafias operating in every domain of the society with state backing and when the cricket match fixings have remained a state honor for the mafias, there is nothing that would make people believe what PM Modi says.
Ever since he assumed power by dethrone the Congress party's Manmohan Singh's government, PM Modi has been making strenuous efforts to be in the news and capture the attention of global media and governments and obviously he has achieved some success in that respect but he has put the nation and people in danger by his latest cashless monetary move, forcing the people to throng the banks and post offices like beggars. .
PM Modi's usual rhetoric of promoting poor and common men has remained a fake stunt. Common people suffer more than ever before while the rich and corporate lords who fund the poll campaigns of both national parties continue to thrive, though a couple of them have been caught concealing illegal money. But how would this help the poor Is not clear though corruption harms the people at large.
Common people, the chief beneficiary of the demonetization attack by the Modi government's decision to withdraw important currency notes without any prior caution, cannot be expected to buy the false promise of PM to make them strong by his demonetization gimmick.
PM Modi should now reveal his whole logic behind all this and how the poor and common would benefit direct from the drive.
Already the image of Modi as an elected leader has been waning as people do not see him s the tall leader he and his supporters claim to be worth trusting any more without seeing the results.
Modi must ask every political party to declare their assents, both movable and d immovable and state the sources from which they got the money. He must immediately ask his BJP to declare the assets and the funds it has along with the sources. Once party funds are accounted properly and made known to public, the level of corruption can be contained. People are fed up with piecemeal approach in containing and ending corruption by catching a few individuals and let them escape in due course by funding the ruling party.
Since the BJP is dreaming of making India super power, naturally poor will have to perish and only rich and corporate lords should shine. Developed nations just crush the common people and poor disappear.
Recovering all black money from the defaulters will not automatically make poor and common people rich or self reliance-only governmental action to upgrade them with money can.
Educated people could be fascinated by the slogans like removal of black money and corruption
Removal of black and fake money is a must. But will that alone make the poor happy?
The Expansion of China's Public Diplomacy Towards Pakistan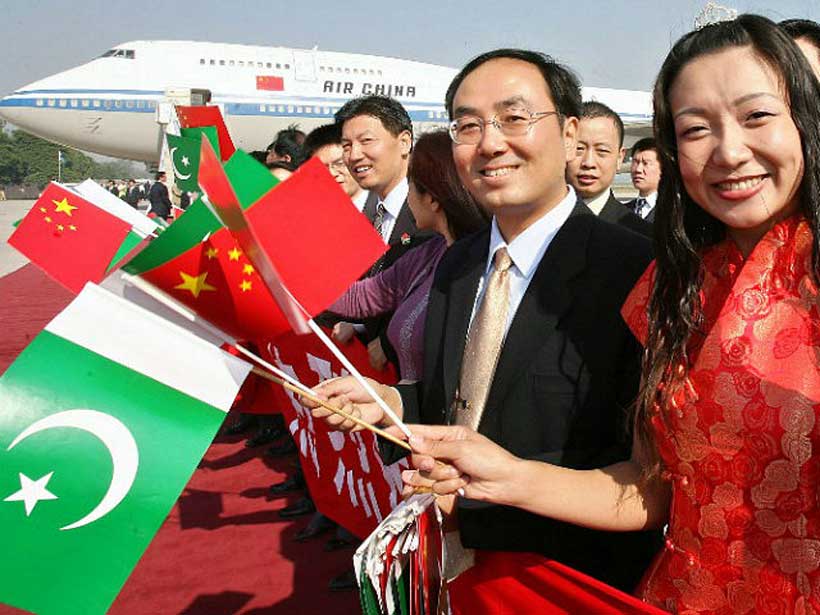 China is practicing public diplomacy globally but inducing neighboring regions is its initial priority. China's active involvement in peacekeeping and public diplomacy are an effective tool for its global affairs. It has positively expanded its canvass by focusing on cultural, academic, and language exchange programs as well. It has also very suitably utilized diplomacy as a tool of soft power.
South Asia is an important neighboring region for China as many South Asian countries have common geographical boundaries with China that makes them important considerations in Beijing's foreign policy. Pakistan is geographically and strategically important country for China. Both states are sharing time-tested and deep-rooted bilateral relations because of compact foundation based on mutual trust and non-interference, though the two countries have different ideologies, culture and language. Both states respect and support each other's territorial integrity and sovereignty, and are working together to meet various shared challenges. China-Pakistan relations are very strong at state-to-state level and although people of both states generally share a mutual affection and great respect but people-to-people contacts are not consistently developed. In recent years, the governments of both states have started realizing and emphasizing on the importance of genuine people-to-people contacts
China has been constantly engaging Pakistan, at various bilateral levels through institutional mechanisms, primarily to encourage youth of Pakistan by offering them incentives and modern-day facilities to learn Chinese language in Pakistan and China. Academic relationship between leading Pakistani and Chinese academic institutions also begun, such as between the Punjab University and Sichuan University, Chinese Foreign Affairs University and the Foreign Service Academy of Pakistan and the Communist Party of China (CPC) School and National Defense University of Pakistan. Significantly, President Xi Jinping's first ever visited to Pakistan in April 2015, further gave enhancement to China's 'public diplomacy' in Pakistan. Every year 200 new as well already studying Pakistani students in China are being provided scholarships under Chinese Government Scholarship Bilateral Program.
Meanwhile, for 2017-18, China Scholarship Council has awarded Chinese Government Scholarship to 131 new Pakistani students, of whom 107 are recommended by the Ministry of Inter-Provincial Coordination of Pakistan. The Chinese Government Scholarship program is a government-to-government undertaking, and aimed at promoting all provinces and the students of Pakistan including from small cities like Gwadar, Gujranwala, Multan, Swat, Mingora, Sargodha, and Dera Ismail Khan to expand its public diplomacy. Chinese universities have also been attracting many private Pakistani students. Chinese language is being taught across the Pakistani from school to university levels.
The steps taken by China to strengthen people-to-people relations with Pakistan under the public diplomacy practices and progresses resulted a better relationship among the both states. As youth is main target for China all around the world and also in Pakistan, for influencing their opinions China is providing scholarships and also conducting students exchange programs. In this regard, institutions such as Confucius Institute Islamabad (CII) play magnificent role in leading educational programs and cultural exchange programs to modernize its public diplomacy.
Pakistani Gwadar Port: A double-edged sword for Iran
Authors: Vahid Pourtajrishi & Elaheh Shirvani
Gwadar port is located in the province of Baluchistan in Pakistan and on the coast of Arabian Sea. The port's plan was first established in 1954 when it was owned by the Oman's kingdom. The distance between Gwadar and Karachi, the main commercial city of Pakistan, is 533 km and the distance to Iran's border is 120 km. After 200 years of Oman's Kingdom governance over Gwadar Port, by US mediation in the negotiations between Pakistan and Oman, finally this port was sold to Islamabad on 8th Dec. 1958 at the price of 3 million dollars.
The initiary plans for the development of Gwadar was first introduced in 1992 but due to lack of resources on one hand and international sanctions against Islamabad for examining atomic bomb on the other, the plan did not become operational. Finally by the agreements that were reached between Pakistan and China and China's investment in this project, the first phase of the development plan started to be studied and constructed in 2002. In 2007 the construction of the first phase was completed and on 15th March 2008 Gwadar Port was launched by the entrance of a 70000 ton cargo. (www.psagwadar.com.pk)
The new plans for developing Gwadar were first proposed by the Prime Minister Parviz Mosharaf in 2007 (New York Times, Jan 2013).
Gwadar Port's Construction Trends:
In fact construction of Gwadar is divided into two separate phases which are as follows:
Phase I (2002-2006)
As it was mentioned earlier, the first phase of this project was first introduced in 2002 and was completed in 2006 by the cost of 248 million dollars. The measures which were taken in the first phase are as follows (the official website of Gwadar Port www.gwadarport.gov.pk):
•    Docks: construction of 3 multi-purpose docks with the capacity of commercial ships of 30000 tons
•    Length of dock: 6.2 m
•    Dimensions of the port's entrance channel: 4.5 km length, 12.5 m depth
•    Turn-round tank: 450 m
•    Repair dock: a dock with the length of 100 m
•    The required infrastructure equipment in the port including staff boat, hauler, researching ships and etc.
But as we are aware, development of Gwadar Port goes back to the financial agreement which was signed between china and Pakistan (CPEC) in 2015. At the time of signing the contract, China guaranteed to invest 1.62 billion dollars for the construction and development of this port based on BOT contract (China Daily News Paper, July 2016). The goal of this project was connecting Pakistan to western China.
The two countries plans for development and construction of phase II are:
•    Construction of 2 container docks along 3.2 km of Gwadar coast
•    Construction of 1 bulk cargo terminal
•    Construction of 1 grain special terminal
•    Construction of 1 Ro-Ro terminal
•    Construction of 2 oil terminals
•    Port's entrance channel: the depth of channel will be increased to 14.5 m
•    Construction of a four-lane highway to connect Gwadar Port to Makran Coastal Hwy
•    Construction of a new airport
•    Construction of a gas terminal with a capacity of storing 500 million cube meters daily (for storage of the transported gas from Iran based on peace pipeline contract)
•    Construction of special economic zone with the area of 2292 hectares
•    Construction of water desalination center
•    Construction of 360 MW power plant for electricity production with fossil fuel
Future plans estimated in phase II:
•    Increasing port's entrance channel to 20 m
•    Constructing150 docks by the year 2045
•    Increasing cargo arrival and departure capacity up to 400 million tons per year
But what draws the attention of each and every expert in the field of international transport is the reason behind Chinese investment in this new port and investigating the future of rival neighboring ports such as Chabahar Port in Iran.
1)    China's One belt-One road Policy:
As we know, one belt-one road Policy was introduced by China's president Shi Jen Ping. The new Silk Road or one belt-one road plan is an investment plan in the infrastructure of more than 60 countries of the world and development of two commercial routes of "Silk Road Economic Belt" and "Maritime Silk Road" which were introduced by China in 2013. This plan plus China's military power can lead to China's hegemony in East Asia and turn this country into a super power (Monthly Review, Jan 2017). "Silk Road Economic Belt" links the traditional Silk Road to Europe through Central Asia, Russia and Middle East. "Maritime Silk Road" connects China to southeast of Asia and Africa via the sea. The reason behind introducing these two plans was that China's economy including the development of the local economy infrastructure and exporting goods to the developing countries was not as effective as before. Furthermore, western economies have encountered recession and there was a decrease in returning of the local investment due to the industrial production surplus in China. Therefore the mail goal of the plans was to strengthen Chinese economy and turn the Chinese manufacturing companies into international companies which operate to develop the infrastructure in different countries under the brand "one belt-one road". China has specifically designated 65 countries as the targets of infrastructure investments.
In order to develop goods and energy transport in Moscow highway to Kazan in Russia, Beijing is seeking investments to launch projects such as Kazakh Railway from Khorgas to Aktau Port on the bank of Caspian Sea, some pipelines from Turkmenistan to China, China-Kazakhstan-Uzbekistan railway, Trans-Asia railway from China to Europe via Kazakhstan and Russia, Silk Road railway from China to Iran (via Kazakhstan) and China-Pakistan highway (Financial Times, 14th Sep, 2015).
2)    One belt-one path, Chinese Version of US's TPP
By the time that Donald Trump was elected as the president of US in 2017, most of Obama's adventurous goals and ambitions regarding a liberal economy and international trade reached to an end. One of the international accords of US during Obama's government was the Trans-Pacific Partnership (TPP). Most of the opponents of this accord believe that accords such as TPP will do nothing for US except extensive costs.
In fact one belt-one rath is a substitute for Obama's unsuccessful TPP which is proposed by Beijing this time.
3)    Gwadar Port and China-Pakistan Economic Corridor (CPEC)
China-Pakistan Economic Corridor is considered as one of Beijing's solutions for achieving one belt-one road policy and confronting the difficulties of passing through Indian Ocean without India's disturbance as the most important regional rival of China. Providing the requirements for one belt-one road project will be burdensome and costly. The initiary investment for CPE was estimated about 46 billion dollars by China but later this amount was increased to 54 billion dollars. As estimated by Pakistan, the worn-out transport network of this country results in wasting almost 3.5% of Pakistan's GDP. As the framework of this project, new networks of transport will be built which will connect Gwadar and Karachi ports to northern Pakistan, Western China and Central Asia. Based on the statistics given by Chinese experts, modernizing the mentioned transport network will cost 11 billion dollars, make 2.3 million job opportunities between the years 2015-2030 and increase the country's economic growth by 2-2.5% annually. Based on what was mentioned earlier, CPEC is considered as China's main plan for achieving the required technical and economic infrastructures in Pakistan.
4)    Chabahar Port
In fact Chabahar International Port is the most important project of Gwadar port which is considered as one of the main competitions between Iran and Pakistan. Chabahar port at a glance:
1.    Entrance to Persian Gulf and Indian Ocean which consists of a sensitive and suitable geographical location
2.    The only ocean port in Iran
3.    Consists of more than 541 km maritime border
4.    The least land distance to Afghanistan, Pakistan and Central Asia. Transit of goods via this port is considered as the most economical port with the least transportation cost
Chabahar and International Transit of Goods
Chabahar port is the intersection of two important corridors; North-South and East-West corridor. In the recent measures taken by Pakistan's government, Makran's Coastal Highway was established in South of Pakistan which links Karachi port in Pakistan to Gwadar and then to Rimadan Border Market in Chabahar (Iran).
Chabaahr-Zahedan-Mashhad Railway Project, 1350 km
Chabaahr-Zahedan Railway is located in Sistan and Baluchestan province in Southeast of Iran. This railway connects Chabahar Port to the city of Zahedan and then Mashhad. Currently the speed limit is estimated to be 120 km/h for passenger trains and this number is 90 km/h for freight trains.
Based on the estimations, 300000 passengers and 1.3 million tons of freight will be carried by this railway in the first year of its operation and these numbers will be increased to 500000 passengers and 35 million tons of freight by the twentieth year.
Technical Specifications of the Project:
–    Maximum gradient of the route: 15 in 1000
–    Minimum radius within curve: 1000 meter
–    Number of specific tunnels: 17
–    Total length of tunnels: 11000 meter
–    Number of tunnels: 20
–    Number of stations: 5 main stations and 25 grade III stations
Based on the contract between Iran and India, New Delhi has undertaken to invest 500 million dollars for developing and launching Chabahar port based on BOT contract.
Lack of required rail infrastructure is the main difficulty of Chabahar port to transport the cargo to Afghanistan. Due to this reason the cargo needs to pass through Pakistan by road which decreases the competitiveness of Chabahar port since this will become a permanent challenge for the customers in long term. To transport freight from Chabahar to Herat in Afghanistan, 1784 km of rail is needed which is way less than Gwadaar-Karachi-Afghanistan route.
5)    The Role of the Railways of the Islamic Republic of Iran:
Based on Chabahar's project development plan, this port has been linked to the transit routes of Afghanistan, Turkmenistan, Turkey and Azerbaijan Republic via rail and in fact Chabahar links to the North-South Corridor at Bafgh intersection.
–    According to China's strong support of the construction and development of Gwadar port, the future of Chabahar is completely dependent on its construction speed.
–    On the other hand, Kabol and Afghanistan do not fulfill their duties to RAI. Afghanistan is the only country which benefits from both Chabahar and Gwadar projects since linking to these two ports can solve Afghanistan's geo-economic problems for connecting to international waters.
–    Attempting to rehabilitate Pakistan's worn-out lines and linking it to Zahedan is considered important since in this way Afghanistan's attempts to become the rail transit path between Pakistan, Central Asia and Turkey will remain unfruitful.
–    Another treat for Gwadar port project in one road-one path framework is China and Pakistan's attempt to connect to Europe via the Caspian Sea.
Based on UIC reports, there are a total of 7 routes for connecting China to Europe. Due to inappropriate consition of the infrastructure along the route and the need for development, the travelling time for China to Europe via Tehran cannot be estimated.
Hurry up Iran!
Based on what was mentioned before, what is obvious is that the time factor plays an important role in making Iran as the key to access Poland as the main Europe transit hub. Iran needs to act faster in launching and strengthening all the corridors passing through the territory of Iran. Iran needs to put India under pressure by emphasizing the threats made by India's rivals, i.e. China and Pakistan, to complete the project in the shortest time possible.
Another measure proposed to Tehran for confronting with the negative impacts of Gwadar port on the rail transit through south of Iran is to launch ITI corridor which is a win-win project for China and Iran since by putting Islam Abad-Zahedan route into operation, at least some parts of China's exported goods to Europe can be transported through Iran to Turkey instead of being transported via the insecure route of Afghanistan. ITI corridor is way less expensive than the corridor passing through Caspian Sea. This is an opportunity for Iran to attempt to activate ITI corridor before China launches Afghanistan's route.
First published in our partner Mehr News Agency
The Not-So-Missing Case of Indian Innovation and Entrepreneurship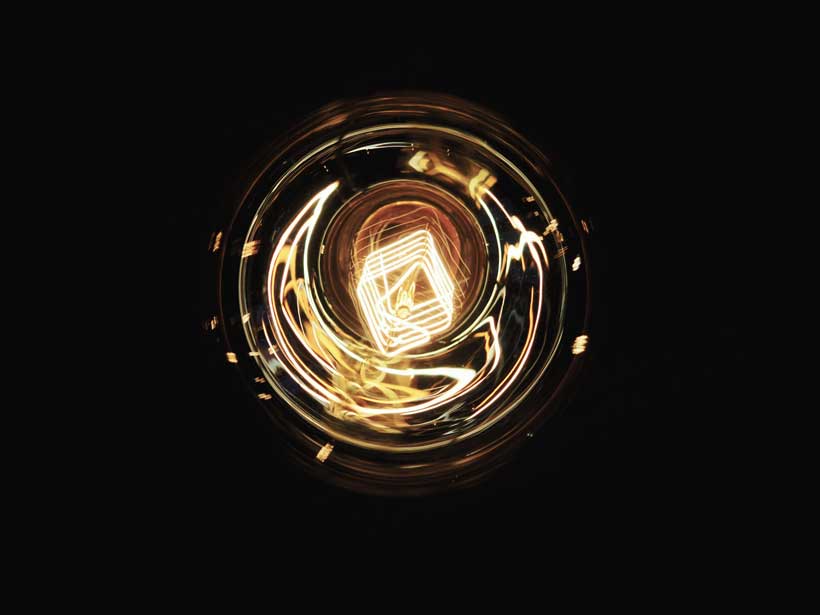 Hitendra Singh and Gauri Noolkar-Oak*
Recently, an article published in Modern Diplomacy caught our attention. The author has cited Mr. Wozniak, co-founder of Apple, and found his famous statement on Indians lacking enterprise and innovation to be 'music to his ears'. He has then gone on to paint Indians in broad strokes – ironic, for it is something he has accused Indians of doing – and labelled them as a nation lacking entrepreneurial and innovative spirit. While his reasoning certainly has an element of truth and an instant appeal, our response looks to add nuances to his argument and provide a more realistic and complete picture of enterprise and innovation in India.
To begin with, the terms 'entrepreneurship' and 'innovation' cannot be used interchangeably; not all entrepreneurs are innovators, and vice versa. There are more than 50 million medium and small businesses operating in India which contribute 37% of India's GDP and employ around 117 million people. These numbers sufficiently prove that entrepreneurship is alive and kicking in the Indian society; Indians are running businesses not only in India but are leading and successful entrepreneurs in many countries of Asia, Africa and rest of the world. Hence, an argument that Indians lack entrepreneurship does not hold much strength.
In the case of innovation and creativity, a different story is emerging. It is slow but is happening and it is solving some of the largest social and developmental challenges in India – from grassroots, to research labs, to top-tier institutions such as ISRO and various DRDO labs. At a global level, India has not only moved up six places in its GII ranking in 2017, but is also ranked second in innovation quality. India has also won international acclaim for its innovative and cost-effective technology; such as its first mission to Mars in 2014, the Mangalyaan, was successful in the first attempt, made entirely with domestic technology, and cost less than the Hollywood movies 'Gravity' and 'The Martian'. It is surprising that the author spots lack of innovation in a household broom but does not see innovation in a nation that sends a successful Mars mission on a budget that is less than that of a Hollywood movie about Mars.
At the national level, grassroots innovation and entrepreneurship are gaining more and more institutional recognition; the National Innovation Foundation (NIF) and the annual Festival of Innovation at the Rashtrapati Bhavan are perhaps the only high-level government initiatives supporting and celebrating innovation in the world. Additionally, many universities and educational institutes across the country host innovation competitions, festivals and incubators.
Several remarkable individuals are nurturing India's growing innovative and entrepreneurial spirit.Prof. Anil K. Gupta founded SRISTI (Society for Research and Initiatives for Sustainable Technologies and Institutions) in 1993 and the Honey Bee Network in 1997 to connect innovators from all sections of the society to entrepreneurs, lawyers and investors. For more than 12 years, he has walked around 6000 kilometres across the country, discovering extraordinary grassroots innovations on the way. Dr. Raghunath Mashelkar, an eminent chemical scientist, has led multiple scientific and technological innovations in the country, earlier as the Director-General of Council of Scientific and Industrial Research, and now as the President of the National Innovation Foundation.
And then, there are thousands of common men and women, hailing from various walks of life, innovating continuously and creatively to solve pressing everyday problems in the Indian society. There are the famous Arunachalam Muruganantham, who invented a cost-effective way of manufacturing sanitary napkins, and Mansukhbhai Prajapati, who invented a clay refrigerator which runs without electricity. Then there are Mallesham from Andhra Pradesh, who sped up the process of weaving Kochampalli sarees and reduced the physical pains of the weavers, and Shri Sundaram from Rajasthan, who found a way to grow a whole tree in a dry region with just a litre of water. Raghav Gowda from Karnataka designed a cost-effective and painless machine to milk cows, while Mathew K Mathews from Kerala designed a solar mosquito destroyer. Dr. Pawan Mehrotra of Haryana has developed a cost-effective version of breast prosthesis for breast cancer survivors while Harsh Songra of Madhya Pradesh has developed a mobile app to detect developmental disorders among children.
Three women from Manipur, OinamIbetombi Devi, SarangthenDasumati Devi and Nameirakpam Sanahambi Devi invented an herbal medicine that is proven to promote poultry health. Priyanka Sharma from Punjab developed a low-cost biochip to detect environmental pollutants, while Dr. Seema Prakash from Karnataka revolutionised eco-agriculture by inventing a cost-effective plant cloning technique. AshniBiyani, the daughter of Future Group CEO Kishore Biyani, leads the Khoj Lab, which collaborates with the NIF to help commercialise grassroots innovations and ideas.
These and thousands of such examples present a very encouraging picture of the creativity and innovation of Indians. The innovation that the author admires are rooted in a context. Apple and Google (or Lyft or Uber or Spotify) could be created because there was an end consumer who was looking to pay for their products. There are many India innovator-entrepreneurs, such as those mentioned above, who have created products for a necessarily less glamorous but useful India context. Products like brooms and packaged food add convenience to the time-stretched urban and middle and upper middle classes; with a large unskilled and semiskilled workforce competing vigorously for such jobs, does the Indian society have an incentive to invest in innovating them?
Having said that, it is true that upsurge of innovation in India is relatively recent, i.e. about two to three decades old. It is also true that the Indian society has been experiencing socio-economic affluence on such a broad scale only for the past three decades, since the market reforms of 1991. It has been 70 years since Indians have gained sovereignty and control over their resources. The top five innovative countries according to the GII – Switzerland, Sweden, Netherlands, USA and UK – have been sovereign states for about at least two and a half centuries. It would perhaps then be more accurate to compare India's current innovation scenario with, for instance, the USA's innovation scenario in the mid-19th century.
Further, given the economic and resource drain faced by the Indian society over centuries, Indian innovation was geared more towards surviving rather than thriving. This explains the 'group mentality' strongly rooted in mainstream Indian society; staying and cooperating in a group increased one's capacity to cope with and survive through all kinds of adversity. Individualistic aspirations, beliefs and actions were then a price to be paid for the security blanket it offered. And yet, once relative stability and affluence began to set in, the innovative and creative instincts of Indians lost no time in bursting forth.
Long story short, both innovation and entrepreneurship are thriving in India. They might not be as "macro" or glamourous as Apple or Uber, but they are solving fundamental problems for the Indian masses. Undoubtedly, there is a lot of room for improvement and growth – India has a long way to go to be recognised as a global leader in innovation and entrepreneurship. However, the scenario is not by any means bleak, as these many examples point out. The trajectory of enterprises and innovation in India is only upward. The future is promising.
* Gauri Noolkar-Oak is Policy Research Analyst at Pune International Centre, a liberal think tank based in Pune, India.
Views expressed by the authors are personal and do not reflect those of the organisation.