Secret of Trump's victory: Mesmerizing the folks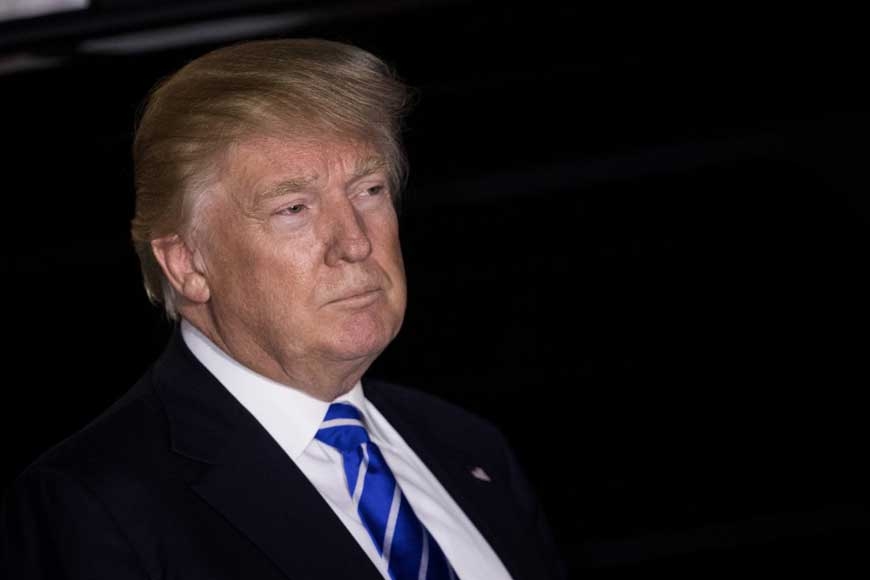 [yt_dropcap type="square" font="" size="14″ color="#000″ background="#fff" ] T [/yt_dropcap] he secret of Trump's victory lies in that he utterly identified his target audiences and their problems and points of discontent and frustration, meticulously addressed them, offered magnetic solutions, and ultimately, won their hearts and votes. Although many of Trump's proposed policies and solutions are just rhetoric statements disconnected from the reality and practicality, he was able to mesmerize the folks into voting for him to become the president of the United States of America smashing almost all expectations and polls.
Hillary Clinton had portrayed the Trump campaign as divisive. Even she quoted Abraham Lincoln saying "A house divided against itself cannot stand". But Trump is not the cause of the division within the American society rather a symptom of the division. Perhaps such erroneous perception and inability to figure out the real troubles of the American society played a role in Clinton's defeat. This may help to understand why Clinton lost while the more puzzling and key question is what the secret of Trump's victory is?
In order to discover the secret of Trump's astounding victory, two crucial components of his campaign should be identified: who are the electorate that voted for him and how he had persuaded them. Data on voters clearly show that white Christian mainly working-class Americans with conservative views constituted the core of Trump's electorate. The Clinton campaign had largely missed to consider this particular majority group of population as she had been much obsessed with minorities leading to disregarding hence alienating the majority. "Though Clinton's platform was inarguably more progressive than Trump's, she failed to communicate those policies to the voters who needed to hear it most. Instead, she focused on girl-power anthems and cultivated wealthy celebrity surrogates who were incapable of addressing the grievances that fuelled Trump's campaign" says Sarah Jones from the New Republic.
In a way, election campaign is an intimate communication between voter and candidate. A voter identifies problems and figures out which candidate is likely to help solve them. Meanwhile the candidate identifies his/her potential target electorate and figures out how to persuade them. The Trump campaign skillfully caught up with the pulse of the time. Meanwhile Hillary Clinton built on her previous campaigning experience and failed to send a proper message to white working-class Americans. Hillary often referred back to her time as Secretary of State and cited her past successes while Trump's backlash was "Hillary Has Experience, But It's Bad Experience". He lambasted her failures such as the Benghazi tragedy and email scandal. More importantly, Trump tapped into the veins of angry white Americans providing a 'forward-looking', often wishful and mesmerizing though, vision for the future to come.
Not various minorities such as Latinos, Muslims, women, Afro-Americans, LGBT communities but the majority white Christian Americans decided the outcome of the US election 2016. They had become fatigue of talks about both minorities and external problems and threats. They utterly needed a domestic focus. The Trump campaign caught the moment by emphasizing the domestic focus. However, Clinton got stuck in appeasing already attracted minorities and focusing on external issues to the apparent irritation of conservative white Americans, who were increasingly feeling minority with the domestic problems remaining unattended despite their factual majority. This portion of population is dissatisfied with demographic change, living standards, unemployment, and lack of social benefits, and feels frustrated by the previous administrations, which have let them down. "Trump has been able to appeal to a certain group of folks who feel left out or are worried about the rapidity of demographic change, social change, who, in some cases, have very legitimate concerns around the economy and are feeling left behind", Obama said. But the president maintained that these people do not make up "the majority of America". It appears that Democrats failed to properly assess the scale of folks, who had bought into Trump's promises, and turned out to be crucial in the defeat of Hillary Clinton.
Trump's electorate perceives Muslims and immigration as a threat to the socio- economic welfare and a threat to their identity. Trump came up with one solution for the two problems: his identity-based solution was to address both the threats to socio-economic welfare and to the identity. His radical proposals on banning Muslims' entry to the US, deportation of illegal immigrants, and construction of the wall in the Mexican border were seen through the lens of white Christian Americans as a solution to the imminent threat to their identity, and ultimately as a solution to the socio-economic problems. Many Americans view immigrants as grabbing their jobs and sucking taxpayers' money as social benefits. Yet drug trafficking and criminal activities are often associated with those of Latino background. And almost all presidential candidates had talked about and promised tackling the immigration issue. They all forgot their promises once the election campaign had ended.
In his first interview after the election victory Trump said that "We're losing this country. That's why I won the election. And by the way, won it easily". Trump chose to play the identity card instead of lecturing on liberal values and detailing economic and other programs. He skillfully addressed the sentiments and emotions rather than the intelligence of potential voters. Trump's identity-based policies represented a temptation to both those who are concerned over the identity threat and those who are concerned over socio-economic problems.
The previous US administrations had used identity politics to rally domestic support for external interventions in Muslim countries. Now trump played the same card but just for the election campaign. Moreover, the previous administrations and election campaigns had scapegoated Islamic extremism and immigration in particular from Mexico and other Latin American countries for problems and failures for nearly 15 years. Also media and opinion makers had depicted Muslims and Latino immigrants. Apparently, most voters for Trump genuinely perceive Muslims and immigrants as a major source of threat to their welfare and life-styles. "Muslims have become popular scapegoats in every election since George W. Bush became president" says Daniel Bush from PBS. But what Trump did differently from the previous campaigns is that he scapegoated the administrations and Washington establishment for failing to settle the problems regarding Muslims and immigrants, and offered radical solutions such as imposing total ban on Muslims' entry into the United States, and deportation of millions of Mexican immigrants. In fact, Trump won primaries due to such radical statements, which boosted his popularity.
Interventions in Afghanistan and Iraq didn't solve but amplified the problem. For around 15 years of the so-called war on terror, Americans felt fatigue of too much talk about Islamist extremism with little effect of counter-extremism policies and actions. The war on terror and interventions drew enormous amounts of funds and resources, which could be used for the well-being of American citizens. Yet these massive military campaigns failed to produce the intended outcomes. Instead, the US got stuck in the Middle East and elsewhere, and had to go through troubled times with Russia. "Trump, under the rubric of "America First ," was critical of military interventions driven by a particular internationalist narrative such as the global war on terrorism or the responsibility to protect rather than interventions to advance traditional notions of national interests". And here is another issue: amid growing tensions with Russia, the US allocates big funds to defense systems in Eastern Europe for NATO. Tensions with Russia over Ukraine and Syria, on-going turmoil in the Middle East, and related US and NATO efforts and actions have captured the focus of media and administrations hence diverting attention and resources from immediate socio-economic needs of Americans to outside problems.
Trump would seek to bring into reality some of his pre-election promises and could retreat from some others. Many checks-and-balances are in place in the US. So, the president alone is not able to implement significant portion of policies. Even if the president was able to make sure necessary support from proper authorities, just the practicalities wouldn't allow for successful implementation. Just a few quick examples: how one can identify who is Muslim and who is not. If citizens of a whole Muslim-majority country is banned from entering in the US, what about non-Muslim citizens of that country? If all Muslims are banned, how they would identify Muslim citizens of non-Muslim countries? Yet alone there are so many economic, business and lots of other sorts of vital ties between the US and Muslims and Muslim countries, where Americans are utterly interested, and billions of dollars from Muslim countries are invested or deposited in the US. Another example is that how one can pack millions of illegal Latino immigrants into busses to send to their home countries. These are just a few very simplistic practicalities. In Trump 's telling , "America's problems are simple, self-inflicted and easily reversible, once the right man is sitting in the Oval Office". Yet there are most complicated issues concerning NATO or free trade. NATO is not just about security and military alliance. The US is much dependent on global integration in general and transatlantic integration in particular. Revising the terms in NATO and free trade agreements is much easier said than done. Neither NATO nor free trade is American charity, and both are as much beneficial to the US as no less than that to other participants. Leaving trade agreements and increasing taxes and levies on imports into the US will trigger consequences. The United States' trade counterparts like China, India, Brazil and others will seek retaliation and substitute for imported US goods and services. Yet one can imagine creation of jobs at home by bringing back US companies from China, India, Bangladesh, Cambodia and the likes, where salaries are incomparably lower than in the US, means rising costs at the domestic market and much less competitiveness abroad. Yet large portions of the American consumers perhaps many of who voted for Trump would encounter higher price US-manufactured goods at Walmart stores instead of Chinese-made cheap alternatives they have used to have. Many immigrants do such 'dirty' or low-paid jobs in the US many Americans wouldn't. A white working-class American would feel the impact of his vote when he will have to pay much more to a white American nanny or nurse than the immigrant. Of course, this is not most Trump voters hope for. "History shows it can be hard to fulfill vows that sounded easier to make in front of cheering crowds on the campaign trail".
One absolutely significant point is that some republicans opposed Trump not because of his statements, but just because they didn't expect him to win. Even many republicans understood concerns of white Christian Americans but they either didn't dare or didn't want to do what Trump did. House Speaker Paul Ryan "repeatedly criticized Trump throughout the campaign, slamming his call to ban Muslims and at one point calling his attacks on a Mexican-American judge the "textbook definition of racism," only to embrace him in the election's closing days". Ryan immediately congratulated Trump on "His Big Night" and also spoke with his running mate Mike Pence".
"I think Trump has the idea that things move very quickly in his world, but his world is very different than the political world," said Behrends Foster, a partner at Bluestone Strategies. But Trump is well-aware of that a big deal of his proposed solutions and policies are too unrealistic to be implemented due to a range of reasons. As a star reality showman, he is skilful in dealing and even playing with emotions and sentiments of people using the problems they face. Trump was lucky enough as he led the potential electorate to buying into his unrealistic promises. Trump's electorate just ignored Clinton's calling him 'Putin's puppet', serial sexual misconduct accusations by women, and wider anti-Trump because he had already won their hearts. In order to bring his presidency ambition into reality, he made quite controversial statements and magnetic promises to appease angry white Christian working-class Americans with conservative views and mesmerized them into voting for him.
From the moment of Trump's victory speech, he has started to show signs of retreatment from his previous statements. "He offered unusually warm words for Mrs. Clinton, who he has suggested should be in jail". It is likely that his tone would increasingly change for more realistic and less emotional. Yet his first meeting with incumbent president Barack Obama is another sign of such a change in tone. Furthermore, much of his pre-election promises are missing in his plan for first 100 days. But that is not the change his voters expect. They expect him to deliver what he has staunchly and enthusiastically promised. Now it is not clear whether he would be able to deliver. What is clear at this point is that the history has repeatedly demonstrated leaders such as Trump quickly rising in the wave of high popular expectations is likely to end up face to face with frustration of those people in case of failure to deliver. Yet possible conflict of interests between Trump's business and presidency is and will remain under the spotlight of media and public. Imagining the public frustration to be seen in the light of that conflict, it would just add more fuel to the anger and discontent.
A conclusion is that white Christian Americans feel that their identity and socio- economic wellbeing are threatened by Muslims and immigration. US administrations had scapegoated Muslims and immigration for many problems and failures for many years. Moreover, media and opinion-makers have played a significant role of demonization of Muslims and immigrants. In that context, many Americans view the Washington establishments as too incompetent to address those imminent problems. At this point, Donald Trump stepped in the election campaign 2016 with his anti-establishment agenda to play the identity card. He was courageous enough to be politically incorrect and offer unrealistic and drastic solutions and policies to win hearts and votes of Americans. Ultimately, he mesmerized white Christian Americans into voting for him to become the president of the United States of America. But it is too naïve to expect the Trump presidency to cause a drastic change in the US foreign policy. Trump would struggle between efforts to realize the expectations of his electorate and uniting the much divided America. Yet another challenging task is to do all that without harming vital US interests abroad. Furthermore, once he is in the Oval office, Trump will have access to absolutely confidential reports, which would probably soothe his defiant temperament and anti-establishment rhetoric. Anyway, the Trump presidency would definitely refresh both the foreign policy and the domestic policy. Whether that refreshment would turn out positive or negative is much dependent on Trump's ability to deliver, which is anyone's guess.
Mistrust between Russia and the United States Has Reached an All-Time High
In August 2020, Politico magazine published three letters outlining their authors' views of the ways the United States, and the West in general, should build relations with Russia. The first, published on August 5 and signed by over 100 prominent American politicians, diplomats and military leaders, states that Washington's present policy towards Moscow "isn't working" and that it is time that the United States "rethink" it. The gist of the proposals is that the United States "must deal with Russia as it is, not as we wish it to be, fully utilizing our strengths but open to diplomacy."
This letter prompted a response, first from another group of former American ambassadors and political scientists (Politico, August 11) and then from several eminent politicians from Poland, the Baltic states, the Czech Republic and Slovakia (August 13). Both groups agree that now is not the time to reconsider policies toward Russia.
I am well acquainted with many of the signatories to these three statements. I worked closely with some of them during my tenure as Minister of Foreign Affairs of the Russian Federation and met some of them during negotiations. I still keep in touch with several of them, as we participate in various informal international projects. Since most parties to the emerging discussion are both highly experienced professionals and public figures, their stances on Russia are well known. The list of signatories under each statement hardly came as a surprise to anyone.
I do not think it makes sense to dwell in too much detail on the arguments presented by the parties. At the same time, proceeding from my own experience of U.S.–Russia relations, I would think that I have the right to put forward some considerations of my own.
First of all, on whether a "new reset" in relations between Washington and Moscow is either possible or desirable. One gets the impression that the authors of the letters see the "old reset" spearheaded by the Obama administration as a kind of bonus or advance offered by the United States to Russia in the hope that the latter would "behave" properly. The debate focuses on whether or not Russia has justified this "advance," and whether or not it deserves a new bonus. Personally, I cannot recall a single instance where the United States (during Barack Obama's presidency or under any other administration) gave Russia a "bonus" or "advance" of any kind, made a unilateral concession or indeed did anything that was not in the interests of the United States.
As I see it, the "reset" fully met the long-term interests of both states, particularly in security. Only a very biased observer would claim that the New START Treaty constituted a unilateral concession to Moscow on the part of Washington. Similarly, NATO's call at the 2010 Lisbon Summit for a true strategic partnership with Russia can hardly be viewed as a unilateral concession. In both instances, the interests of both parties were taken into account, as were the interests of international security in general.
Russia and the United States remain the world's leading nuclear powers, boasting the largest strategic weapons capabilities. Moscow and Washington have been engaged in mutual deterrence for decades now. However, an objective analysis of the challenges and threats to Russian and U.S. security shows that the very real dangers that do exist emanate not from the two countries themselves, but rather from processes and trends that lie outside the bilateral relations. Accordingly, any predictions about the possible and desirable prospects for interaction between the two states will be incomplete at the very least if they are taken out of the overall context of the development of the international system.
We have to admit that mistrust between Russia and the United States has reached an all-time high. It will take years, maybe even decades, to rectify this situation. However, I am confident that, sooner or later, we will have to start moving in that direction, not because one party will "wear" the other down, forcing it to make unilateral concessions or even throw itself at the mercy of the winner. First, each side has a large safety margin and is willing to continue the confrontation for many years to come. Second, history shows us that peace achieved through unilateral concession rarely lasts.
Life itself, by which I mean each side understanding the long-term need of its own security, will force the United States and Russia to resume progress towards cooperation. Such an understanding, in my opinion, has nothing to do with the elections in the two countries, or with the opportunistic calculations of individual political forces. Regardless of these calculations, the world is rapidly moving towards the line beyond which a global disaster looms with increasing clarity. Once we take a peek beyond this line, the entire world, primarily its leading states, which bear special responsibility for the fate of the world, will have to make decisions that go beyond their own immediate interests.
As for the debates on when and with whom the United States should enter into a dialogue with Russia, I believe such discussions have zero practical value. It would be extremely unreasonable and even irresponsible to defer talks in the hope that more convenient or more accommodating interlocutors will appear in the partner country or, alternatively, that a more favourable general political situation for negotiations will appear.
I would like to refer to my own experience. As Minister of Foreign Affairs, I constantly kept in touch with U.S. Secretary of State Madeleine Albright, and then with U.S. Secretary of State Colin Powell. That was in the late 1990s–early 2000s. The bombings of Yugoslavia, the war in Iraq, the Middle Eastern crisis, the expansion of NATO and many, many other events objectively made the U.S.–Russia dialogue more difficult. Obviously, our views on many issues differed greatly. But we never broke off our dialogue, not for a day, no matter how difficult it was. Strictly speaking, this is the art of diplomacy: conducting a dialogue with a difficult partner, achieving agreements where the stances of the parties veer widely and the chances of reaching a comprise appear minimal.
Critics will hasten to say that the U.S.–Russia dialogue in the early 21st century failed to prevent many conflicts and wars, and that is true. But it also helped prevent far graver consequences and, where possible, even led to the signing of important mutually acceptable agreements (New START, etc.). The experience of global diplomacy tells us that the only way to find solutions is through dialogue. The sooner our leading politicians realize it, the faster we will step away from mutual public accusations and destructive information wars waged with cutting-edge technologies and move towards earnest talks on the crucial issues of the 21st-century agenda.
Giving general advice is easy. It is even easier to take the high horse, insisting on staying faithful to one's values and principles. It is much more difficult for those who have been accorded the requisite powers to make specific decisions. As the great American economist John Kenneth Galbraith once said, "Politics is not the art of the possible. It consists in choosing between the disastrous and the unpalatable." All we can do is hope that politicians in Russia and the United States will prefer the unpalatable to the disastrous.
From our partner RIAC
The Farce of Post 9/11 U.S. Foreign Policy in the Middle East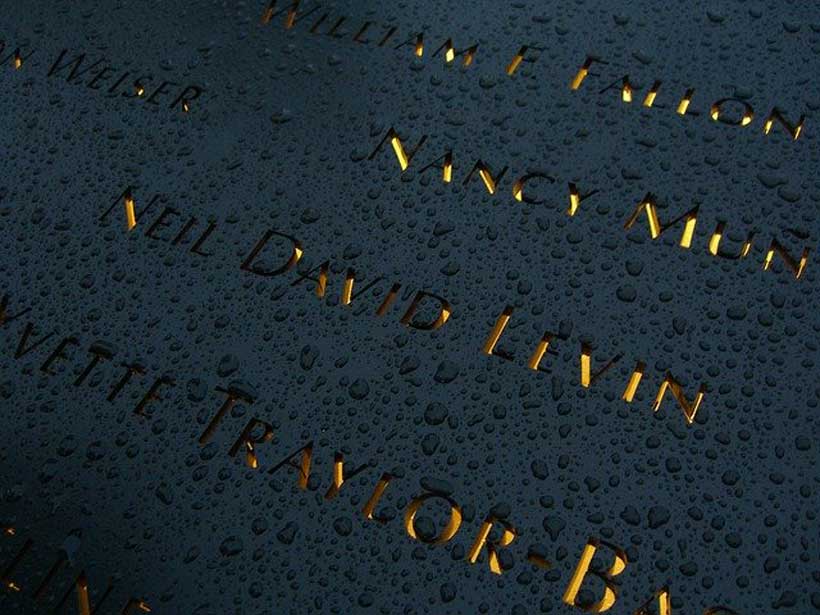 This week refugee camps in Moria on the Greek island of Lesbos were set ablaze rendering over 20,000 refugees homeless. Apparently the fires were started by the refugees themselves who are sick of lives in limbo on the EU periphery. They want to reach the heartland, get jobs, build lives for themselves.
An inevitable consequence of our modern wars, refugees have become an emblem. Old newsreels show us their lined, worried faces in the Second World War and TV has them live from Yugosloavia, a country disappeared and reemerged as several ethnic parts, while numerous principal actors of the time faced judges in the international courts.
Then there is 9/11 in the US — a term meaning September 11 as in the US, unlike Europe and many parts of the world, the month is written first followed by the day and year. Patriot Day, as it has been labeled, September 11 marks the day when commercial airliners were used as weapons to destroy the World Trade Center, a skyscraper in New York City, and attack the Pentagon, the military's headquarters in Washington, DC.
If the mastermind of the attack was a turned, non-Afghan, Mujahedin commander camped out in Afghanistan, who following Soviet withdrawal turned his attention to the other major power … committing, in his mind, the unpardonable sin of parking troops on his native soil of Saudi Arabia — no matter, they were there for protective purposes from an increasingly belligerent Saddam Hussein.
The results we know. A naive George Bush and a populace thirsting for revenge attacked Afghanistan leading to the longest war in American history. Many presidents later, Donald Trump too is trying to negotiate a pull-out of US troops with the Taliban. Yes, Afghanistan holds elections and has a president, even a military, but guess what will happen if US troops leave without any resolution with the Taliban.
George Bush's rival for governor in Texas had a great line. 'Poor George,' she would say, 'he can't help it, he was born with a silver foot in his mouth.' So George went after Iraq and lacking his father's good sense (who after liberating Kuwait withdrew) he stayed to democratize Iraq without examining the country's demographics. Majority Shia, it has a democratic leadership now that is Shia and closely allied with Shia Iran. Fast forward to the present and the current president, Donald Trump, is withdrawing troops from Iraq and is in a stand-off with Iran.
Anyone would be forgiven for thinking American foreign policy in the Middle East is a plot from a Gilbert and Sullivan farce. Except for a sad and sobering fact. More than a million lives lost, refugees still streaming out and many, many millions of lives displaced … including a Christian Iraqi from Baghdad who runs a 24-hour convenience store a couple of miles from my house.
American Democracy and "The Barbarism of Specialisation"
"The specialist 'knows' very well his own tiny corner of the universe; he is radically ignorant of all the rest."-Jose Ortega y' Gasset, The Revolt of the Masses (1930)
It has been almost one hundred years since Spanish philosopher Jose Ortega y' Gasset published The Revolt of the Masses (Le Rebelion de las Masas, 1930). A prescient indictment of anti-Reason, and an immediate forerunner of modern classical works by German scholars Martin Heidegger and Karl Jaspers,[1] Ortega was most plainly concerned about Europe's growing fragmentation of learning. Witnessing a world rapidly abandoning the traditional goal of broadly-educated or "whole" human beings, he worried about a future in which there would be more capable scientists than ever before, but where these scientists were otherwise unexceptional and without any wider embrace of erudition.
These observations were seminal. Among other things, the prophetic philosopher foresaw "educated" societies in which even the proud holders of impressive university degrees were "conscientiously ignorant" of everything outside their own vocational bailiwicks. In essence, Ortega had anticipated the present-day United States. Here, even in an oft-vaunted "advanced society," the most exquisitely trained physicians, lawyers, accountants and engineers generally reason at the same limiting level of analysis as technicians, carpenters or lightly schooled office workers.
In large part, this is because "professional" education in the United States has effectively superseded everything that does not ostentatiously focus on making money. The adverb here is vital in this description, because the overriding lure of wealth in America remains the presumed admiration it can elicit from others. As we ought already to have learned from Adam Smith in his Theory of Moral Sentiments (1759): "The rich man glories in his riches, because he feels that they naturally draw upon him the attention of the world….At the thought of this, his heart seems to swell and dilate itself within him, and he is fonder of his wealth, upon this account, than for all the other advantages it procures him."[2]
Almost by definition, any American concerns for intellectual or historical issues per se have become extraneous. This does not mean, however, that our strenuous national efforts at improving professional education have been successful or productive. On the contrary, as we witness the multiple daily technical failures of American democracy – e.g. the all-too evident incapacity of our ballot calculating technologies to keep abreast of shifting vote-counting modalities – this beleaguered polity is failing on multiple fronts.
For many reasons, many of them overlapping, this has been a lamentable retrogression. Above all, it has impaired this country's capacity to sustain an enviable or even minimally credible democracy. Though Thomas Jefferson had already understood that proper human governance requires a purposeful acquaintance with historical and sociological learning, Americans now inhabit a country where the president can say unashamedly, "I love the poorly educated." Significantly, this perverse preference of Donald J. Trump did not emerge ex nihilo, out of nothing.
It is a portentous but credible echo of Third Reich Propaganda Minister Joseph Goebbels: "Intellect rots the brain."[3]
Ortega y'Gasset had a specific name for this generally defiling intellectual deformation. More exactly, he called it "The Barbarism of 'Specialisation."[4] Earlier, and in somewhat similar fashion, Friedrich Nietzsche wrote about the "educated philistine."[5] Both Ortega and Nietzsche recognized the irony that a society could become progressively better educated in various sub-fields of human knowledge and yet, simultaneously, become less and less cultured, less and less truly civilized.[6] In this regard, the German philosopher placed appropriate conceptual blame on what he preferred to call the "herd."[7] For his part, the kindred Spanish thinker cast his particular indictment on the "mass."
Whatever the terminological differences, both sets of ideas were centered on the same basic critique; that is, that individuals had been casting aside the necessary obligation to think for themselves, and had, thereby, surrendered indispensable analytic judgments to "crowds."[8]
Today, both ideas can shed some useful light on American democracy, a system of governance under increasing assault by US President Donald J. Trump. To the extent that American education has become rampantly vocational – that is, oriented toward more and more "pragmatic" kinds of specialization – the wisdom of Ortega y'Gasset and others is worth probing with ever-increasing care. Moreover, the corrosively "barbarous" impact of specialization foreseen earlier by philosophers is now magnified by the injurious effects of worldwide disease pandemic.
Without doubt, this unwelcome magnification will need to be countered if American democracy is able merely to survive.[9]
But analysis should begin at the beginning. Inter alia, it is a discomfiting beginning. Americans now inhabit a society so numbingly fragmented and rancorous that even their most sincere melancholy is seemingly contrived. Wallowing in the mutually-reinforcing twilights of submission and conformance, We the people have strayed dangerously far from any meaningful standards of serious learning. In consequence, though still a nation with extraordinary scientific, medical and commercial successes, the American public is often ill-equipped to judge candidates for high political office.[10]
As we have seen, utterly ill-equipped.
Surveying ever-mounting damages of the Trump presidency,[11] some of which are synergistic or "force multiplying," could anything be more apparent?
The grievously baneful selection of Donald J. Trump in 2016 was anything but a cultural aberration. It was, rather, the plausible outcome of an electorate relentlessly driven and even defined by "mass." Without any real or compelling reasons, voting Americans freely abandoned the once-residual elements of Jeffersonian good citizenship.
Together with the unceasing connivance of assorted criminals, charlatans and fools, many of them occupants of the present US Government's most senior positions, a lonely American mass now bears core responsibility for allowing the demise of a once- enviable democratic ethos. To expect any sudden improvements to emerge from among this homogenized mass (e.g., by continuously making the citizens more particularly aware of this president's manifold derelictions) would be to overestimate its inclinations. Though truth is always exculpatory, there are times when it yields to various forms of self-delusion.
"What the mass once learned to believe without reasons," queries Nietzsche's Zarathustra, "who could ever overthrow with reasons?"
There will be a heavy price to pay for America's still-expanding ascendancy of mass. Any society so willing to abjure its rudimentary obligations toward dignified learning – toward what American Transcendentalist philosopher Ralph Waldo Emerson had once called "high thinking" – is one that should never reasonably expect to survive.[12]
There is more. Treating formal education as a narrowly instrumental obligation ("one should get better educated in order to get a better paying job"), Americans now more easily accept flagrantly empty witticisms as profundities ("We will build a beautiful wall;" "Barbed wire can be beautiful;" "The moon is part of Mars;" "Testing for corona virus only increases disease;" "Just one percent of Covid19 victims have symptoms," etc., etc), and consult genuinely challenging ideas only rarely.
               Always, the dire result of anti-Reason is more-or-less predictable; that is, a finely trained work force that manages to get a particular "job" done, but displays (simultaneously) nary a hint of  worthwhile learning, commendable human understanding or simple compassion. Concerning this last absence, empathy is not directly related to the "barbarisms of specialization," but it does generally exhibit some tangible nurturance from literature, art and/or "culture." Incontestably, the Trump White House is not "only" indifferent to basic human rights and public welfare,[13] it quite literally elevates personal animus to highest possible significations.
This is especially marked where such animus is most thoroughly pedestrian.
Intentionally mispronouncing the Democrat vice-presidential candidate's first name is a small but glaring example of Donald Trump's selected level of competitive political discourse. By its very nature, of course, this demeaning level is better suited to a first-grade elementary school classroom.
There are even much wider ramifications of gratuitous rancor. When transposed to the vital arena of international relations, this president's elevation of belligerent nationalism has a long and persistently unsuccessful history as Realpolitik or power politics.[14] Thinking himself clever, Donald Trump champions "America First" (the phrase resonates with those, like the president himself, who have no knowledge of history),but fails to realize that this peculiarly shameful resurrection of "Deutschland uber alles" can lead only to massive defeat and unparalleled despair.
"I loathe, therefore I am," could well become Donald J. Trump's "revised" version of René Descartes "Cogito."[15] Following Descartes, Sigmund Freud had understood that all human beings could somehow be motivated toward creating a "spontaneous sympathy of souls," but America's Donald Trump has quite expansively reversed this objective. Reinforced by the rampant vocationalism of this country's education system, Trump has consistently urged citizens to turn against one another, and for no dignified, defensible or science-based reasons. In absolutely all cases, these grotesque urgings have had no meritorious or higher purpose.
Instead, they remain utterly and viciously contrived.
In the bitterly fractionated Trump-era United States, an authentic American individualhas become little more than a charming artifact. Among other things, the nation's societal "mass," more refractory than ever to intellect and learning, still displays no discernible intentions of ever taking itself seriously. To the contrary, an embittered American 'mass" now marches in deferential lockstep, foolishly, without thought, toward even-greater patterns of imitation, unhappiness and starkly belligerent incivility.
All things considered, the American future is not hard to fathom. More than likely, whatever might be decided in upcoming politics and elections, Americans will continue to be carried forth not by any commendable nobilities of principle or purpose, but by steady eruptions of personal and collective agitation, by endlessly inane presidential repetitions and by the perpetually demeaning primacy of a duly "sanctified" public ignorance. At times, perhaps, We the people may still be able to slow down a bit and "smell the roses," but this is doubtful.
Plainly, our visibly compromised and degraded country now imposes upon its increasingly exhausted people the breathless rhythms of a vast and omnivorous machine.
This machine has no objective other than to keep struggling without spawning any sudden breakdowns or prematurely inconvenient deaths.
Much as many might wish to deny it, the plausible end of this self-destroying machinery will be to prevent Americans from remembering who they are now and (far more importantly) who they might once still have become. At another reasonable level of concern, Americans remain threatened by nuclear war and nuclear terrorism, especially now, during the incoherent Trump-era. Significantly, although there exists a vast literature on law-based strategies of nuclear war avoidance, there is little parallel jurisprudential effort directed toward the prevention of nuclear terrorism.[16]
In fact, presidential banalities aside, this is no longer a "nation of laws." It is a nation of ad hoc, narrowly visceral response.
There is more. Americans inhabit the one society that could have been different. Once, we harbored a preciously unique potential to nurture individuals, that is, to encourage Americans to become more than a smugly inert mass, herd or crowd. Then, Ralph Waldo Emerson (also fellow Transcendentalists Walt Whitman and Henry David Thoreau) described us optimistically as a people animated by industry and "self-reliance."
Now, however, and beyond any serious contestation, we are stymied by collective paralysis, capitulation and a starkly Kierkegaardian "fear and trembling."
Surely, as all must eventually acknowledge, there is more to this chanting country than Fuehrer-driven rallies, tsunamis of hyper-adrenalized commerce or gargantuan waves of abundantly cheap entertainments: "I celebrate myself, and sing myself," rhapsodized the poet Walt Whitman, but today, the American Selfhas devolved into a delicately thin shadow of true national potential. Distressingly, this Self has already become a twisting reflection of a prior authenticity. Now it is under seemingly final assault by a far-reaching societal tastelessness and by a literally epidemic gluttony.
Regarding this expressly gastronomic debility, it's not that we Americans have become more and more hungry, but rather that we have lost any once residual appetites for real life.[17]
In the end, credulity is America's worst enemy. The stubborn inclination to believe that wider social and personal redemption must lie somewhere in politics remains a potentially fatal disorder. To be fair, various social and economic issues do need to be coherently addressed by America's political representatives, but so too must the nation's deeper problems first be solved at the level of microcosm, as a matter for individuals.
In the end, American politics – like politics everywhere – must remain a second-order activity, a faint reflection of what is truly important. For now, it continues to thrive upon a vast personal emptiness, on an infirmity that is the always-defiling reciprocal of any genuine personal fulfillment. "Conscious of his emptiness," warns the German philosopher Karl Jaspers in Reason and Anti-Reason in our Time (1952), "man (human) tries to make a faith for himself (or herself) in the political realm. In Vain."
Even in an authentic democracy, only a few can ever hope to redeem themselves and the wider American nation, but these self-effacing souls will generally remain silent, hidden in more-or-less "deep cover," often even from themselves. In a democracy where education is oriented toward narrowly vocational forms of career preparation, an orientation toward "barbaric specialization," these residual few can expect to be suffocated by the many. Unsurprisingly, such asphyxiation, in absolutely any of its conceivable particularities, would be a bad way to "die."[18]
Donald J. Trump did not emerge on the political scene ex nihilo, out of nothing. His incoherent and disjointed presidency is the direct result of a society that has wittingly and barbarously abandoned all serious thought. When such a society no longer asks the "big philosophical questions" – for example, "What is the "good" in government and politics"? or "How do I lead a good life as person and citizen"? or "How can I best nurture the well-being of other human beings"? – the lamentable outcome is inevitable. It is an outcome that we are currently living through in the United States, and one that might sometime have to be "died through."
Going forward, what we ought to fear most of all is precisely this continuously self-defiling outcome, not a particular electoral result. To be certain, at this point, nothing could be more urgently important for the United States than to rid itself of the intersecting pathologies of Covid19 and Donald Trump, diseases that are mutually reinforcing and potentially synergistic, but even such victories would only be transient. More fundamentally, recalling philosopher Jose Ortega y'Gasset's timeless warning about the "barbarism of specialisation," this country must resurrect an earlier ethos of education in which learning benefits the whole human being, not just a work-related "corner of the universe."
Also vital is the obligation to acknowledge the fundamental interrelatedness of all peoples and the binding universality of international law.[19]
To survive, both as a nation and as individuals, Americans need to become educated not merely as well-trained cogs in the vast industrial machine, but as empathetic and caring citizens. "Everyone is the other, and no one is just himself," cautions Martin Heidegger in Being and Time (1932), but this elementary lesson once discoverable in myriad sacred texts is not easily operationalized. Indeed, it is in this single monumental failure of "operationalization" that human civilization has most conspicuously failed though the ages. To wit, in Trump-era American democracy, the president's core message is not about the co-responsibility of every human being for his or her fellows, but about "winners," "losers," and a presumptively preeminent citizen obligation to "Make America Great."
In this Trumpian context, "greatness" assumes a crudely Darwinian or zero-sum condition, and not one wherein each individual favors harmonious cooperation over an endlessly belligerent competition.[20]
How shall we finally change all this, or, recalling Plato's wisdom in The Republic, how shall we "learn to make the souls of the citizens better?"[21] This is not a question that we can answer with any pertinent detail before the upcoming US presidential election. But it is still a question that we ought to put before the imperiled American polity soon, and sometime before it is too late.[22]
American democracy faces multiple hazards, including Ortega y' Gasset's "barbarism of specialisation." To be rescued in time, each hazard will have to be tackled carefully, by itself and also in coordinated tandem with all other identifiable perils. Overall, the task will be daunting and overwhelming, but the alternative is simply no longer tolerable or sustainable.
Donald Trump's removal from office is a sine qua non for all applicable remedies, but even such an needed step would target only a catastrophic symptom of America's national "pathology." By itself, saving the United States from Donald Trump would surely be indispensable, but it would leave unchanged the country's still most deeply underlying "disease." In the end,[23] because Americans will need to bring a less "specialized" form of learning to their citizenship responsibilities, the nation will quickly have to figure out practical ways of restoring educational "wholeness."
Can this sort of rational calculation be expected? Maybe not. Perhaps, like the timeless message of Nietzsche's Zarathustra, this warning has "come too soon." If that turns out to be the case, there may simply be no "later."
---
[1] See especially Martin Heidegger's Being and Time (Sein und Zeit;1953) and Karl Jaspers' Reason and Anti-Reason in our Time (1952). "Is it an end that draws near," inquires Jaspers, "or a beginning?" The answer will depend, in large part, on what Heidegger has to say about the Jungian or Freudian "mass." In Being and Time (1953), the philosopher laments what he calls, in German, das Mann, or "The They." Drawing fruitfully upon earlier core insights of Nietzsche, Kierkegaard, Jung and Freud, Heidegger's "The They" represents the ever-present and interchangeable herd, crowd, horde or mass. Each such conglomerate exhibits "untruth" (the term actually favored by Danish philosopher Soren Kierkegaard) because it can encourage the "barbarism of specialisation" and suffocate broadly humanistic kinds of learning.
[2]Smith published Theory seventeen years before his vastly more famous and oft-cited Wealth of Nations (1776).
[3]See, on commonalities between Third Reich and Trump-era American democracy, by Louis René Beres at Jurist: https://www.jurist.org/commentary/2020/05/louis-beres-america-rise-and-fall/
[4] Chapter 12 of The Revolt of the Masses (1930) is expressly titled "The Barbarism of 'Specialisation.'"
[5]Here, philosopher Friedrich Nietzsche coined an aptly specific term, one he hoped could eventually become universal. This German word was Bildungsphilister. When expressed in its most lucid and coherent English translation, it means "educated Philistine." Bildungsphilister is a term that could shed useful light upon Donald Trump's ongoing support from among America's presumptively well-educated and well-to-do.
[6] On this irony, Kierkegaard says it best in The Sickness Unto Death (1849): "Devoid of imagination, as the Philistine always is, he lives in a certain trivial province of experience, as to how things go, what is possible, what usually occurs….Philistinism thinks it is in control of possibility….it carries possibility around like a prisoner in the cage of the probable, and shows it off."
[7]Sigmund Freud introduced his own particular version of Nietzsche's "herd," which was "horde." Interestingly, Freud maintained a general antipathy to all things American. He most strenuously objected, according to Bruno Bettelheim, to this country's "shallow optimism" and also its corollary commitment to the crudest forms of materialism. America, thought Freud, was grievously "lacking in soul." See: Bruno Bettelheim, Freud and Man's Soul (New York: Alfred A. Knopf, 1983), especially Chapter X.
[8] In essence, the "crowd" was Danish philosopher Soren Kierkegaard's equivalent of Nietzsche's "herd" and Ortega's "mass."
[9] The most ominous synergies of "barbarism" would link pandemic effects with growing risks of a nuclear war. On irrational nuclear decision-making by this author, see Louis René Beres, The Bulletin of the Atomic Scientists: https://thebulletin.org/2016/08/what-if-you-dont-trust-the-judgment-of-the-president-whose-finger-is-over-the-nuclear-button/ See also, by Professor Beres, https://warroom.armywarcollege.edu/articles/nuclear-decision-making/ (Pentagon). For authoritative early accounts by Professor Beres of nuclear war expected effects, see: Louis René Beres, Apocalypse: Nuclear Catastrophe in World Politics (Chicago: University of Chicago Press, 1980); Louis René Beres, Mimicking Sisyphus: America's Countervailing Nuclear Strategy (Lexington, Mass., Lexington Books, 1983); Louis René Beres, Reason and Realpolitik: U.S. Foreign Policy and World Order (Lexington, Mass., Lexington Books, 1984); and Louis René Beres, Security or Armageddon: Israel's Nuclear Strategy (Lexington, Mass., Lexington Books, 1986). Most recently, by Professor Beres, see: Surviving Amid Chaos: Israel's Nuclear Strategy (New York, Rowman & Littlefield, 2016; 2nd ed. 2018). https://paw.princeton.edu/new-books/surviving-amid-chaos-israel%E2%80%99s-nuclear-strategy
[10] At a minimum, in this regard, the US public ought to be reminded of the explicit warning in Nietzsche's Zarathustra: "Do not ever seek the higher man at the market place." (Moreover, it would not be unfair to Nietzsche's core meaning here to expand "higher man" to mean "higher person.").
[11] Most egregious, in any assessment of these damages, is this president's wilful subordination of national interest to his own presumed private interests. In this regard, one may suitably recall Sophocles' cautionary speech of Creon in Antigone: "I hold despicable, and always have….anyone who puts his own popularity before his country."
[12] Still the best treatments of America's long-term disinterest in anything intellectual are Richard Hofstadter, Anti-intellectualism in American Life (New York: Alfred A. Knopf, 1964); and Jacques Barzun, The House of Intellect (Chicago and London: The University of Chicago Press, 1959).
[13] See, by Louis René Beres: https://www.jurist.org/commentary/2020/04/the-trump-presidency-a-breathtaking-assault-on-law-justice-and-security/
[14] The classic statement of Realpolitik or power politics in western philosophy is the comment of Thrasymachus in Plato's Republic : "Justice is nothing else than the interest of the stronger." (See Plato, The Republic, 29, Benjamin Jowett, tr., World Publishing Company, 1946.) See also: Cicero's oft-quoted query: "For what can be done against force without force?," Marcus Tullus Cicero, Cicero's Letters to his Friends, 78 (D.R. Shackleton Baily tr., Scholars Press, 1988).
[15] "I think, therefore I am," says René Descartes, in his Discourse on Method (1637). Reciprocally, in his modern classic essay on "Existentialism," Jean-Paul Sartre observes that "…outside the Cartesian cogito, all views are only probable."
[16] See, by Professor Louis René Beres: https://digitalcommons.law.uga.edu/cgi/viewcontent.cgi?article=1410&context=gjicl
[17] An apt literary reference for this condition of "lost appetite" is Franz Kafka's story, The Hunger Artist.
[18] In more expressly concrete terms, average American life-expectancy, unenviable for several decades, has now fallen behind most of the advanced industrial world. While Trump boasts of a wall to keep out Mexicans and assorted "others," more and more Americans are trying to cross in the other direction.
[19] Apropos of this universality, international law is generally part of the law of the United States. These legal systems are always interpenetrating. Declared Mr. Justice Gray, in delivering the judgment of the US Supreme Court in Paquete Habana (1900): "International law is part of our law, and must be ascertained and administered by the courts of justice of appropriate jurisdiction…." (175 U.S. 677(1900)) See also: Opinion in Tel-Oren vs. Libyan Arab Republic (726 F. 2d 774 (1984)). The specific incorporation of treaty law into US municipal law is expressly codified at Art. 6 of the US Constitution, the so-called "Supremacy Clause."
[20] Here it could be helpful to recall the words of French Jesuit philosopher Pierre Teilhard de Chardin in The Phenomenon of Man: "The egocentric ideal of a future reserved for those who have managed to attain egoistically the extremity of `everyone for himself' is false and against nature."
[21] Long after Plato, Sigmund Freud and Carl Jung thought of "soul" (in German, Seele) as the very essence of a human being. Neither Freud nor Jung ever provides a precise definition of the term, but clearly it was not intended by either in any ordinary religious sense. For both, it was a still-recognizable and critical seat of both mind and passions in this life. Interesting, too, in the present context, is that Freud explained his already-predicted decline of America by various express references to "soul." Freud was plainly disgusted by any civilization so apparently unmoved by considerations of true "consciousness" (e.g., awareness of intellect and literature), and even thought that the crude American commitment to perpetually shallow optimism and to material accomplishment at any cost would occasion sweeping psychological misery.
[22] "Sometimes," says Swiss playwright Friedrich Durrenmatt, "the worst does happen."
[23] "In the end," says Goethe, "we are always creatures of our own making."