Secret of Trump's victory: Mesmerizing the folks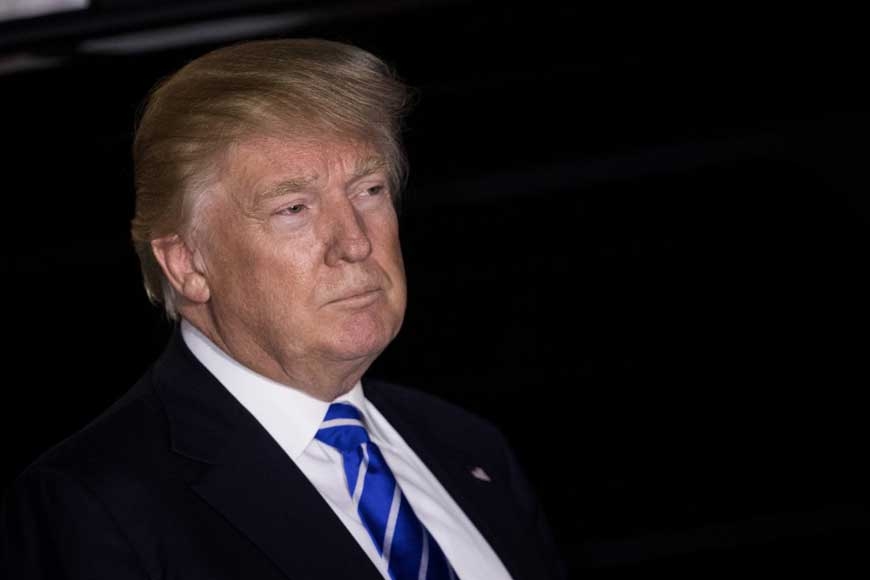 [yt_dropcap type="square" font="" size="14″ color="#000″ background="#fff" ] T [/yt_dropcap] he secret of Trump's victory lies in that he utterly identified his target audiences and their problems and points of discontent and frustration, meticulously addressed them, offered magnetic solutions, and ultimately, won their hearts and votes. Although many of Trump's proposed policies and solutions are just rhetoric statements disconnected from the reality and practicality, he was able to mesmerize the folks into voting for him to become the president of the United States of America smashing almost all expectations and polls.
Hillary Clinton had portrayed the Trump campaign as divisive. Even she quoted Abraham Lincoln saying "A house divided against itself cannot stand". But Trump is not the cause of the division within the American society rather a symptom of the division. Perhaps such erroneous perception and inability to figure out the real troubles of the American society played a role in Clinton's defeat. This may help to understand why Clinton lost while the more puzzling and key question is what the secret of Trump's victory is?
In order to discover the secret of Trump's astounding victory, two crucial components of his campaign should be identified: who are the electorate that voted for him and how he had persuaded them. Data on voters clearly show that white Christian mainly working-class Americans with conservative views constituted the core of Trump's electorate. The Clinton campaign had largely missed to consider this particular majority group of population as she had been much obsessed with minorities leading to disregarding hence alienating the majority. "Though Clinton's platform was inarguably more progressive than Trump's, she failed to communicate those policies to the voters who needed to hear it most. Instead, she focused on girl-power anthems and cultivated wealthy celebrity surrogates who were incapable of addressing the grievances that fuelled Trump's campaign" says Sarah Jones from the New Republic.
In a way, election campaign is an intimate communication between voter and candidate. A voter identifies problems and figures out which candidate is likely to help solve them. Meanwhile the candidate identifies his/her potential target electorate and figures out how to persuade them. The Trump campaign skillfully caught up with the pulse of the time. Meanwhile Hillary Clinton built on her previous campaigning experience and failed to send a proper message to white working-class Americans. Hillary often referred back to her time as Secretary of State and cited her past successes while Trump's backlash was "Hillary Has Experience, But It's Bad Experience". He lambasted her failures such as the Benghazi tragedy and email scandal. More importantly, Trump tapped into the veins of angry white Americans providing a 'forward-looking', often wishful and mesmerizing though, vision for the future to come.
Not various minorities such as Latinos, Muslims, women, Afro-Americans, LGBT communities but the majority white Christian Americans decided the outcome of the US election 2016. They had become fatigue of talks about both minorities and external problems and threats. They utterly needed a domestic focus. The Trump campaign caught the moment by emphasizing the domestic focus. However, Clinton got stuck in appeasing already attracted minorities and focusing on external issues to the apparent irritation of conservative white Americans, who were increasingly feeling minority with the domestic problems remaining unattended despite their factual majority. This portion of population is dissatisfied with demographic change, living standards, unemployment, and lack of social benefits, and feels frustrated by the previous administrations, which have let them down. "Trump has been able to appeal to a certain group of folks who feel left out or are worried about the rapidity of demographic change, social change, who, in some cases, have very legitimate concerns around the economy and are feeling left behind", Obama said. But the president maintained that these people do not make up "the majority of America". It appears that Democrats failed to properly assess the scale of folks, who had bought into Trump's promises, and turned out to be crucial in the defeat of Hillary Clinton.
Trump's electorate perceives Muslims and immigration as a threat to the socio- economic welfare and a threat to their identity. Trump came up with one solution for the two problems: his identity-based solution was to address both the threats to socio-economic welfare and to the identity. His radical proposals on banning Muslims' entry to the US, deportation of illegal immigrants, and construction of the wall in the Mexican border were seen through the lens of white Christian Americans as a solution to the imminent threat to their identity, and ultimately as a solution to the socio-economic problems. Many Americans view immigrants as grabbing their jobs and sucking taxpayers' money as social benefits. Yet drug trafficking and criminal activities are often associated with those of Latino background. And almost all presidential candidates had talked about and promised tackling the immigration issue. They all forgot their promises once the election campaign had ended.
In his first interview after the election victory Trump said that "We're losing this country. That's why I won the election. And by the way, won it easily". Trump chose to play the identity card instead of lecturing on liberal values and detailing economic and other programs. He skillfully addressed the sentiments and emotions rather than the intelligence of potential voters. Trump's identity-based policies represented a temptation to both those who are concerned over the identity threat and those who are concerned over socio-economic problems.
The previous US administrations had used identity politics to rally domestic support for external interventions in Muslim countries. Now trump played the same card but just for the election campaign. Moreover, the previous administrations and election campaigns had scapegoated Islamic extremism and immigration in particular from Mexico and other Latin American countries for problems and failures for nearly 15 years. Also media and opinion makers had depicted Muslims and Latino immigrants. Apparently, most voters for Trump genuinely perceive Muslims and immigrants as a major source of threat to their welfare and life-styles. "Muslims have become popular scapegoats in every election since George W. Bush became president" says Daniel Bush from PBS. But what Trump did differently from the previous campaigns is that he scapegoated the administrations and Washington establishment for failing to settle the problems regarding Muslims and immigrants, and offered radical solutions such as imposing total ban on Muslims' entry into the United States, and deportation of millions of Mexican immigrants. In fact, Trump won primaries due to such radical statements, which boosted his popularity.
Interventions in Afghanistan and Iraq didn't solve but amplified the problem. For around 15 years of the so-called war on terror, Americans felt fatigue of too much talk about Islamist extremism with little effect of counter-extremism policies and actions. The war on terror and interventions drew enormous amounts of funds and resources, which could be used for the well-being of American citizens. Yet these massive military campaigns failed to produce the intended outcomes. Instead, the US got stuck in the Middle East and elsewhere, and had to go through troubled times with Russia. "Trump, under the rubric of "America First ," was critical of military interventions driven by a particular internationalist narrative such as the global war on terrorism or the responsibility to protect rather than interventions to advance traditional notions of national interests". And here is another issue: amid growing tensions with Russia, the US allocates big funds to defense systems in Eastern Europe for NATO. Tensions with Russia over Ukraine and Syria, on-going turmoil in the Middle East, and related US and NATO efforts and actions have captured the focus of media and administrations hence diverting attention and resources from immediate socio-economic needs of Americans to outside problems.
Trump would seek to bring into reality some of his pre-election promises and could retreat from some others. Many checks-and-balances are in place in the US. So, the president alone is not able to implement significant portion of policies. Even if the president was able to make sure necessary support from proper authorities, just the practicalities wouldn't allow for successful implementation. Just a few quick examples: how one can identify who is Muslim and who is not. If citizens of a whole Muslim-majority country is banned from entering in the US, what about non-Muslim citizens of that country? If all Muslims are banned, how they would identify Muslim citizens of non-Muslim countries? Yet alone there are so many economic, business and lots of other sorts of vital ties between the US and Muslims and Muslim countries, where Americans are utterly interested, and billions of dollars from Muslim countries are invested or deposited in the US. Another example is that how one can pack millions of illegal Latino immigrants into busses to send to their home countries. These are just a few very simplistic practicalities. In Trump 's telling , "America's problems are simple, self-inflicted and easily reversible, once the right man is sitting in the Oval Office". Yet there are most complicated issues concerning NATO or free trade. NATO is not just about security and military alliance. The US is much dependent on global integration in general and transatlantic integration in particular. Revising the terms in NATO and free trade agreements is much easier said than done. Neither NATO nor free trade is American charity, and both are as much beneficial to the US as no less than that to other participants. Leaving trade agreements and increasing taxes and levies on imports into the US will trigger consequences. The United States' trade counterparts like China, India, Brazil and others will seek retaliation and substitute for imported US goods and services. Yet one can imagine creation of jobs at home by bringing back US companies from China, India, Bangladesh, Cambodia and the likes, where salaries are incomparably lower than in the US, means rising costs at the domestic market and much less competitiveness abroad. Yet large portions of the American consumers perhaps many of who voted for Trump would encounter higher price US-manufactured goods at Walmart stores instead of Chinese-made cheap alternatives they have used to have. Many immigrants do such 'dirty' or low-paid jobs in the US many Americans wouldn't. A white working-class American would feel the impact of his vote when he will have to pay much more to a white American nanny or nurse than the immigrant. Of course, this is not most Trump voters hope for. "History shows it can be hard to fulfill vows that sounded easier to make in front of cheering crowds on the campaign trail".
One absolutely significant point is that some republicans opposed Trump not because of his statements, but just because they didn't expect him to win. Even many republicans understood concerns of white Christian Americans but they either didn't dare or didn't want to do what Trump did. House Speaker Paul Ryan "repeatedly criticized Trump throughout the campaign, slamming his call to ban Muslims and at one point calling his attacks on a Mexican-American judge the "textbook definition of racism," only to embrace him in the election's closing days". Ryan immediately congratulated Trump on "His Big Night" and also spoke with his running mate Mike Pence".
"I think Trump has the idea that things move very quickly in his world, but his world is very different than the political world," said Behrends Foster, a partner at Bluestone Strategies. But Trump is well-aware of that a big deal of his proposed solutions and policies are too unrealistic to be implemented due to a range of reasons. As a star reality showman, he is skilful in dealing and even playing with emotions and sentiments of people using the problems they face. Trump was lucky enough as he led the potential electorate to buying into his unrealistic promises. Trump's electorate just ignored Clinton's calling him 'Putin's puppet', serial sexual misconduct accusations by women, and wider anti-Trump because he had already won their hearts. In order to bring his presidency ambition into reality, he made quite controversial statements and magnetic promises to appease angry white Christian working-class Americans with conservative views and mesmerized them into voting for him.
From the moment of Trump's victory speech, he has started to show signs of retreatment from his previous statements. "He offered unusually warm words for Mrs. Clinton, who he has suggested should be in jail". It is likely that his tone would increasingly change for more realistic and less emotional. Yet his first meeting with incumbent president Barack Obama is another sign of such a change in tone. Furthermore, much of his pre-election promises are missing in his plan for first 100 days. But that is not the change his voters expect. They expect him to deliver what he has staunchly and enthusiastically promised. Now it is not clear whether he would be able to deliver. What is clear at this point is that the history has repeatedly demonstrated leaders such as Trump quickly rising in the wave of high popular expectations is likely to end up face to face with frustration of those people in case of failure to deliver. Yet possible conflict of interests between Trump's business and presidency is and will remain under the spotlight of media and public. Imagining the public frustration to be seen in the light of that conflict, it would just add more fuel to the anger and discontent.
A conclusion is that white Christian Americans feel that their identity and socio- economic wellbeing are threatened by Muslims and immigration. US administrations had scapegoated Muslims and immigration for many problems and failures for many years. Moreover, media and opinion-makers have played a significant role of demonization of Muslims and immigrants. In that context, many Americans view the Washington establishments as too incompetent to address those imminent problems. At this point, Donald Trump stepped in the election campaign 2016 with his anti-establishment agenda to play the identity card. He was courageous enough to be politically incorrect and offer unrealistic and drastic solutions and policies to win hearts and votes of Americans. Ultimately, he mesmerized white Christian Americans into voting for him to become the president of the United States of America. But it is too naïve to expect the Trump presidency to cause a drastic change in the US foreign policy. Trump would struggle between efforts to realize the expectations of his electorate and uniting the much divided America. Yet another challenging task is to do all that without harming vital US interests abroad. Furthermore, once he is in the Oval office, Trump will have access to absolutely confidential reports, which would probably soothe his defiant temperament and anti-establishment rhetoric. Anyway, the Trump presidency would definitely refresh both the foreign policy and the domestic policy. Whether that refreshment would turn out positive or negative is much dependent on Trump's ability to deliver, which is anyone's guess.
Friction Between United States & Iran: The Tension and Its Impact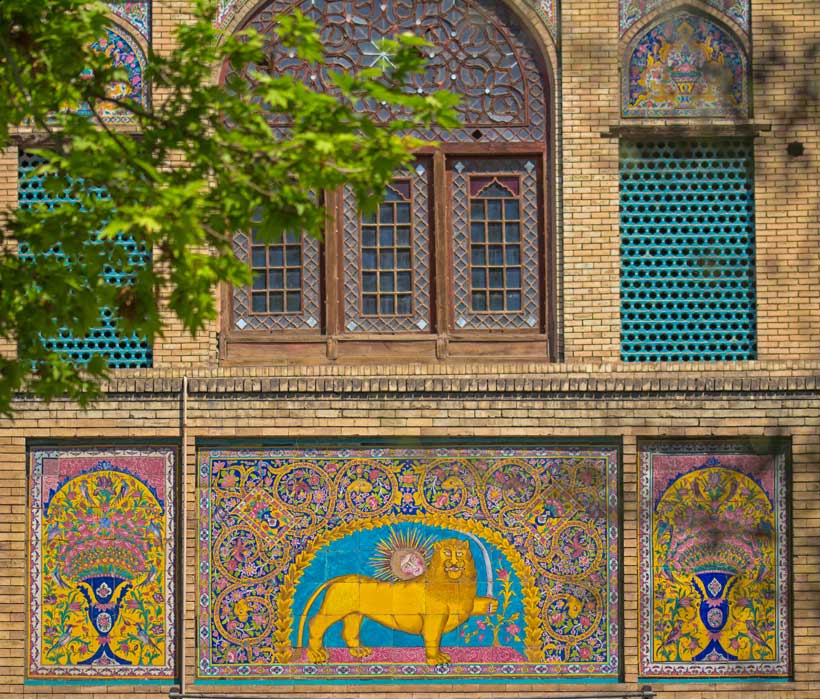 Background Study
The relationship between the United States (US) and Iran has a long and complex history. In the early 20th century, the United States (US) played a key role in the overthrow of Iran's democratically elected government and the installation of a pro-Western monarchy under the rule of Mohammad Reza Shah Pahlavi. This led to a deep mistrust of the United States by many Iranians. In the 1970s, the Shah's regime was overthrown in the Iranian Revolution, led by Ayatollah Ruhollah Khomeini. The new Islamic Republic of Iran was deeply anti-American and took 52 American hostages in the US embassy in Tehran. The hostage crisis lasted for 444 days and severely damaged US-Iran relations. In the following decades, the US has had a policy of economic sanctions and diplomatic isolation towards Iran, citing its support for terrorism and pursuit of nuclear weapons. Iran has also been known to support groups like Hezbollah, Hamas and Islamic Jihad, which are designated as terrorist groups by the US.
In recent years, there have been some attempts at improving relations between the two countries. The Obama Administration negotiated a nuclear deal with Iran in 2015, which lifted some sanctions in exchange for limits on Iran's nuclear program. However, the Trump Administration withdrew from the deal in 2018 and re-imposed sanctions on Iran. Currently, the US and Iran are in a situation of high tension, with both sides engaging in a series of hostile actions against each other, such as the killing of Iranian General Qasem Soleimani in Baghdad by a US drone in 2020. The US has continued to put sanctions on Iran and labelled several Iranian organisations as terrorist organisations. In summary, the relationship between the United States and Iran has been characterized by a long history of mistrust, hostility and mutual accusations, with both sides engaging in actions that have escalated the tensions between them.
The Tension:
There are several accusations and actions that have contributed to the high tension conflict between the United States and Iran.
From the perspective of the United States, the main accusations against Iran include:
Supporting terrorism: The US government has long accused Iran of providing financial and military support to groups like Hezbollah, Hamas, and Islamic Jihad, which the US has designated as terrorist organizations.
Pursuit of nuclear weapons: The US has accused Iran of seeking to develop nuclear weapons, despite Iran's claim that its nuclear program is solely for peaceful purposes.
Human rights abuses: The US has also accused Iran of widespread human rights abuses, including the repression of political dissidents and minorities, and the use of torture and execution.
Threat to regional stability: The US has accused Iran of destabilizing the Middle East through its support for groups like the Houthi rebels in Yemen and the Assad regime in Syria.
From the perspective of Iran, the main accusations against the United States include: –
Interference in Iranian internal affairs: Iran has long accused the United States of attempting to overthrow its government and interfere in its internal affairs.
Supporting Iran's enemies: Iran has accused the United States of supporting its regional rivals, such as Saudi Arabia and Israel, and of providing military and financial support to groups that seek to overthrow the Iranian government.
Violation of human rights: Iran has also accused the US of violating human rights, pointing to actions such as the use of drone strikes and the detention of prisoners at Guantanamo Bay.
Economic sanctions: Iran has accused the US of imposing economic sanctions on Iran, which it claims have caused significant harm to its economy and people.
In terms of actions that have escalated tensions, from the US side:
The killing of Iranian General Qasem Soleimani in Baghdad by a US drone in 2020.
The US has continued to put sanctions on Iran and labelled several Iranian organisations as terrorist organisations.
Increasing military presence in the Gulf region.
From the Iranian side:
Continuing to develop its nuclear program, in spite of the US sanctions.
Seizing of foreign oil tankers and ships.
Attacks on oil facilities in Saudi Arabia that were blamed on Iran.
Shooting down of a US drone in 2019
It's worth noting that the situation is complex and multifaceted and both sides have taken actions that have escalated the tensions between them.
Its Impact.
The tension between the United States and Iran has had a significant impact on the international community. It has led to increased instability and uncertainty in the Middle East, with both sides engaging in actions that have the potential to escalate into a larger conflict. This can disrupt the oil supplies and lead to an economic crisis. The tension has also had an impact on the security of other countries in the region, as many of them are allied with the United States or Iran and could be caught in the middle of any potential conflict. This has also affected global oil prices due to the potential disruption of supplies from the Middle East. This has also had an impact on the ongoing negotiations and agreements between other countries and Iran, such as the Nuclear Deal. The US withdrawal from the deal and imposition of sanctions has affected other countries' ability to do business with Iran and has also affected the ongoing negotiations regarding Iran's nuclear program.
Moreover, many countries have had to navigate the delicate balance between maintaining good relations with both the United States and Iran, as both countries are major powers with significant economic and military influence. This has led to some countries, particularly those in the Middle East, to align more closely with one side or the other, potentially damaging their relationships with the other. Secondly, the tension between the US and Iran has also affected the ability of countries to engage in business and trade with Iran, as the US has imposed economic sanctions on Iran. This has led to some countries to scale back their trade and investment with Iran, or to find ways to circumvent the sanctions. Thirdly, the tension has also affected the efforts of countries to mediate and resolve the conflict. Many countries have tried to act as intermediaries to de-escalate the tensions and find a peaceful resolution, but the deep mistrust and hostility between the US and Iran have made this a difficult task. Fourthly, the tension has also affected the security of other countries in the region, as many of them are allied with the United States or Iran, and they could be caught in the middle of any potential conflict.
Overall, the tension between the United States and Iran has had a significant impact on the formulation of foreign policies in the international borders, as many countries have had to navigate the delicate balance between maintaining good relations with both countries, while also addressing the economic stability and security implications of the tension.
Conclusion.
The tension between the United States and Iran is a complex and longstanding issue, and there is no easy solution to melting down the tension. However, some steps that could potentially help to alleviate the tension include:
Diplomatic negotiations: Direct talks between the United States and Iran could be an important step in resolving the tension, provided that both sides are willing to come to the table with open minds and a willingness to compromise.
Support from the international community: Other countries could play a role in mediating talks between the United States and Iran and in putting pressure on both sides to de-escalate the tension. The support of other countries in the region would be particularly important.
Lifting of economic sanctions: The lifting of economic sanctions on Iran could help to improve the country's economy and reduce the impact of the sanctions on the Iranian people, which may reduce some of the hostility towards the United States.
Addressing mutual concerns: The United States and Iran have many concerns about each other's actions, such as human rights abuses, support for terrorism, and destabilizing activities in the Middle East. Addressing these concerns in a direct and honest way could help to build trust between the two countries.
De-escalation of military activities: Both sides should avoid any action that could escalate the situation into a military conflict.
Evidently, these steps would likely be difficult to achieve, but they could help to reduce the tension between the United States and Iran, and provide some relief to the international community.
The World is Entering A Period of Transformation: Can the West lose?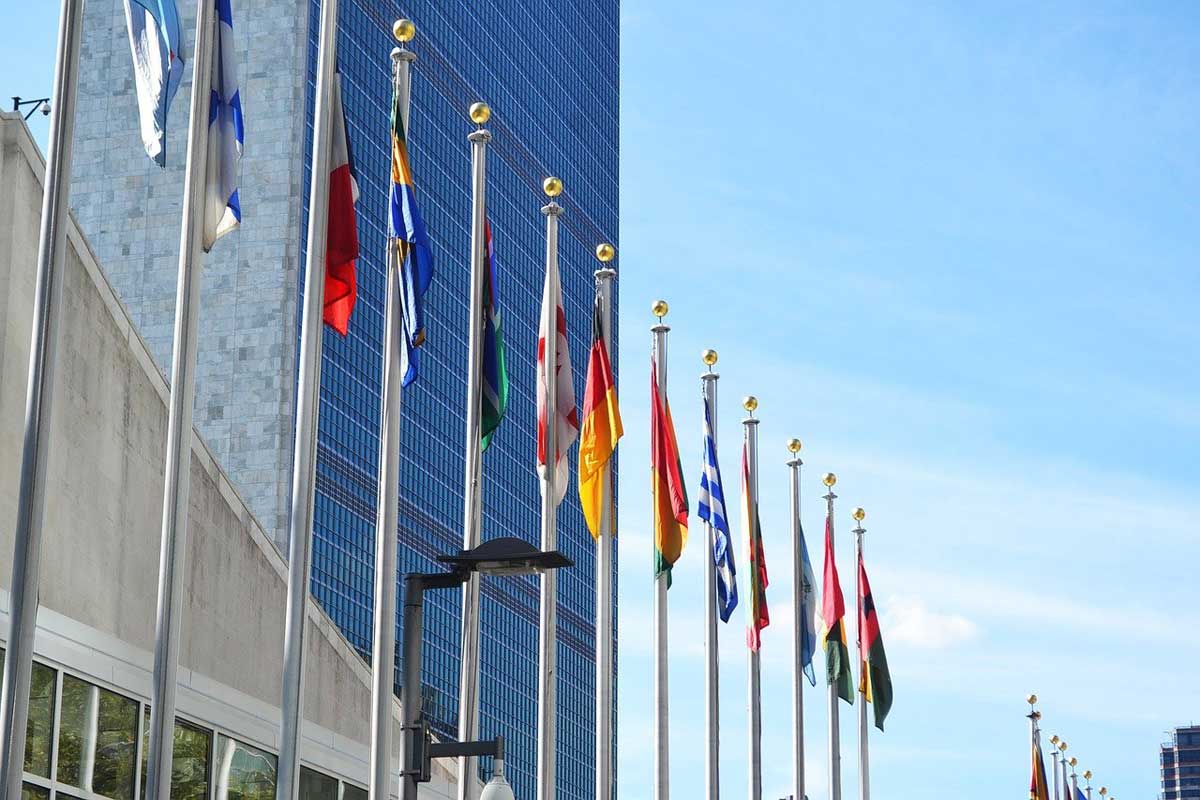 The world is witnessing a complex mix of escalating tensions, in the context of which some see that the US's grip is beginning to loosen, and its hegemony and influence over the international system has begun to disintegrate. The shifting world order is giving way to a diverse mix of protectionist nationalism, spheres of influence and regional projects of the major powers. It cannot be denied that there is a deeper crisis, linked to liberal internationalism itself, and to get rid of the deeply dysfunctional characteristics of the global economic and social system, policy makers and those in control of the fate of the planet need to rediscover the principles and practices of statecraft, and collective action against the tendency towards chaos and the destruction of human structures. Likewise, the multilateral global institutions of the United Nations and the International Monetary Fund and below need to be reformed to reflect this new global reality.
With one of the permanent members of the Security Council violating international law, and the principle of not changing borders by force, which is the case that the US and its allies have been doing for decades as well, the United Nations with all its structures remains mostly marginalized. Meanwhile, dealing with Ukraine as part of the East-West confrontation would spoil for decades any prospect of bringing Russia and the West in general, and Russia and Europe in particular, into a cooperative international order. And if Ukraine is to live and prosper, it should not be the outpost of either side, east or west, against the other, but should, as former Secretary of State Henry Kissinger estimated, act as a bridge between them. Russia must accept that trying to force Ukraine into dependence, and thus move Russia's borders once again, would condemn Moscow to repeating its history of self-driving cycles of mutual pressure with Europe and the US. The West must also realize that for Russia, Ukraine can never be just a foreign state. A geopolitical dynamic, in the context of which the Biden administration seems keen to restore the reputation of the US, and restore its image, after four years spent under the rule of former US President Donald Trump. It wants to clearly distinguish between the behavior and values of the US on the one hand, and the behavior and values of its opponents such as China and Russia on the other.
In the process, Washington wants to re-establish itself as the linchpin of a rules-based international order, but the it, torn internally, will become less willing and able to lead the international stage. It will be difficult to restore its image in the Middle East, especially. For a long time, unquestioned the US support for Israel has allowed it to pursue policies that have repeatedly backfired and put its long-term future in even greater doubt. At the forefront of these policies is the settlement project itself, and the absolutely undisguised desire to create a "Greater Israel" that includes the West Bank, confining the Palestinians to an archipelago of enclaves isolated from each other, the familiar clichés related to the two-state solution, and "Israel's right to defend itself." It loses its magical incantatory power with the rise to power of the fascist far right. The US, which considers itself a mediator in resolving the Palestinian-Israeli conflict, is still offering the Palestinians empty rhetoric about their right to live in freedom and security, while supporting the two-state solution. It's claim to a morally superior position seems blunt, tinged with hypocrisy in Stephen Walt's words. And if the US had normal relations with Israel, the latter would receive the attention it deserved, nothing more.
Chomsky, who seems keen to criticize neoliberal democracy, and wants to rid democracy of the power of money and class inequalities, which cause the success of populism. He sees that there are people who are angry, and dissatisfied with the existing institutions, which constitutes, for the demagogues, a fertile ground for inciting people's anger towards the scapegoats, who are usually from the weak groups, such as European Muslim immigrants or African Americans and others, but at the same time, it leads to a kind of popular reaction that seeks to overcome these crises. There are many uprisings against oppressive regimes, and most of them are due to the impact of neoliberal programs over the last generation. Almost everywhere, in the US and Europe, for example, the rate of concentration of wealth, which has stagnated so great for the majority, has undermined democratic forms, just as elsewhere the structural adjustment programs in Latin America, which has produced decades of backwardness. The negative effects of globalization on the lower and middle social classes, coupled with national resentment against immigration, and a sense of loss of control over sovereignty fueled violent populist reactions against the principles and practices of the liberal order. With the intensification of the crisis due to the Russian-Ukrainian war, as well as the Iranian nuclear file and its faltering paths, Europe appears between a rock and a hard place, although in reality it does not like acts of hatred and imposing sanctions against Moscow, or against Tehran, due to the intertwining of its economic interests, but they must follow the US. As described by Chomsky. Whoever does not comply with it will be expelled from the international financial and economic system. This is not a law of nature, but rather Europe's decision to remain subservient to the "master tutor" in Washington. The Europe and many other states do not even have a choice, and although some peoples and states have benefited from hyperglobalization, the latter has ultimately caused major economic and political problems within liberal democracies. Here Mearsheimer agrees with Chomsky that it has seriously eroded support for the liberal international order. At the same time, the economic dynamism that came with excessive globalization helped China quickly transform into a superpower, as it rearranged itself in a way close to or superior to other major powers, and this shift in the global balance of power put an end to unipolarity, which it is a precondition for a rules-based liberal world order.
When Mikhail Gorbachev presented his vision for managing the post-Cold War era, he proposed what was then called the Common House of Europe. This was one of the options for a unified Europe and Asia region extending from Lisbon to Vladivostok without any military alliances. Today, the world is witnessing a revival of some of the worst aspects of traditional geopolitics. The wars of the major powers in Europe and the Indo-Pacific region, with the increase in Israel's extremist and racist policies, and the possibility of Iran causing instability in the Middle East, have combined to produce the most dangerous moment since World War II. As great power competition, imperial ambitions, and conflicts over resources intensify, the stakes are how to manage the collision of old geopolitics and new challenges. It is inconceivable that there is a state that represents the backyard of any other state, and this applies to Europe as much as it applies to US, Asia and every other region in the world.
Brief Review of Wilson's Study of Administration
Public Administration is an action part of the government responsible for policy formulation and implementation. It can be defined broadly as a part of government activity and academic discipline. This field emerged from the mother discipline, Political Science.
The root of public administration emerged from The Study of Administration, an article by Woodrow Wilson that appeared in Political Science Quarterly in 1887 and is credited with establishing the foundation of public administration. This is the beginning of public administration. This first paradigm is known as the Public-Administration Dichotomy with many facets. Political-administrative dichotomy, which serves as the theoretical foundation of public administration, has a profound historical basis but continues to spark heated debates and disputes.
Administration, according to Wilson, falls outside the proper realm of politics. Frank J. Goodnow asserts that although the administration "has to do with carrying out these policies," politics "has to do with the manifestation of the national will." Shortly said, Goodnow advanced the Wilsonian theme with more daring and passion and proposed the politics-administration dichotomy.
Wilson's article is primarily concerned with the United States of America, although its arguments can be applied wherever in the world. He discusses three broad subjects in this essay, all of which relate to public administration as a science that must be examined. To begin, a brief history of the study of public administration is provided. Second, there is the subject matter, or, more precisely, what really is public administration. Finally, he strives to determine the most effective strategies for developing public administration as a science and helpful tool within the framework of the United States of America's democracy.
The science of administration is the ultimate fruit of the study of politics that began around 2200 years ago. The administration is the executive, functional, and most noticeable side of government and is as old as the government itself. Wilson says, until the twentieth century, no one wrote about administration as a science of governance. Administering a constitution is getting tougher than formulating one. He compares the old and contemporary public administration. Nations like Prussia (Germany) and France, who set an example of first regarding themselves as servants of the people and then creating a constitution with organized government offices, easily incorporated administrative science in their administration. Wilson claims that democracy is more difficult to govern than monarchy. Monarchies ruled by a few men made decisions easy. But in a democracy, the people decide. A monarchy may easily reform, but not a democracy.
For instance, to amend a constitutional mandate in Bangladesh, It is necessary to have the backing of a majority equal to or greater than two-thirds of the total number of parliament members. Ziaur Rahman, the president of Bangladesh, declared in 1978 that a referendum was necessary in addition to 2/3 of the vote in order to modify certain articles. By contrast, it is difficult and time-consuming to amend the constitution USA. Two-thirds of both chambers of Congress must approve a proposed constitutional amendment before it can be adopted by three-fourths of the state legislatures.
Wilson distinguishes administration from politics in his article, despite its ideas being integrally linked to politics. Unlike earlier reformers, Wilson believes that administration should be separate from politics and should not be manipulated. Public Administration is a detailed and systematic way of public law, and every application of general law as an act of administration, in his view. He contends that public opinion holds officials for being accountable, which is a part of the modern philosophy of Democracy. Compelling technical education and rigorous civil service examinations are required to qualify officials for the responsibility challenges.
Wilson discusses the development methods of the study. The government must find measures to reduce the enormous administrative burden. A comparative administration distinguishes democratic values from non-democratic ones. For example, in Syria, Bashar Al Assad practised autocracy for a long time which is different from democracy in the USA. A strong political system is essential to run the government. The method's application While the American administration has a European legacy, Wilson contends that it must establish its own path via comparative research.