Pakistani international plane crashes with 48 on board, pop singer among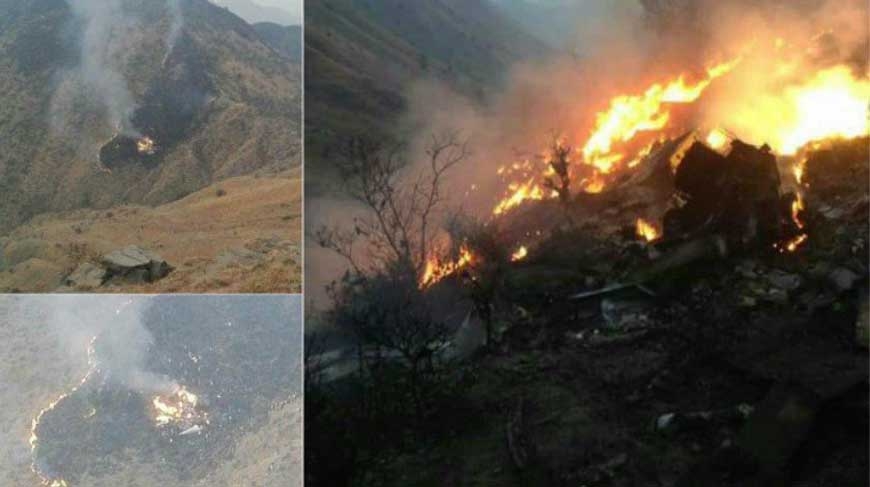 A Pakistan International Airlines plane PK 661 with 48 people on board, including a famous former pop singer Junaid Jamshed, crashed near Abbottabad, the place where one Osama was allegedly killed by Obama, in northern Pakistan on 07 December, government officials and the airline said. The flight, PK 661, was traveling to Islamabad, the capital, from Chitral, a northern hilly tourist destination near the Pakistan-Afghanistan border, when it crashed, said Saeed Wazir, the deputy inspector general of police in Abbottabad district.
Pakistan International Airlines, the national carrier, released a statement saying that 42 passengers, five crew members and one ground engineer were on the aircraft, an ATR-42 twin turboprop plane. The statement said the plane went down near the city of Havelian, in Abbottabad district.
The aircraft was an ATR-42 twin-engine propeller plane. The aircraft's manufacturer, ATR, is a joint venture between Airbus Group and Italy's Leonardo. There were three cockpit crew members aboard the flight: a captain, a first officer and a trainee pilot. It is not clear if the trainee pilot was flying at the time, according to a PIA official who did not want to be named. The airline's chairman said the captain had 12,000 hours of flying experience and was also a flight trainer for the ATR-42 plane.
The flight departed from Chitral around 15:30 local time (10:30 GMT) and was expected to land in Islamabad around 16:40. Rescue workers and people from nearby villages had to walk for an hour to reach the crash site. Al Jazeera's Kamal Hyder, reporting from Islamabad, said the pilot had sent a distress signal before the plane crashed. Local television news networks broadcast images of the smoldering debris of the aircraft, sprawled over a large hilly area, as dozens of people ran toward the wreckage.
At least 40 bodies were taken from the crash site on Wednesday night and brought to a hospital in Abbottabad. Recovery efforts continued, aided by hundreds of soldiers, but officials held out little hope that anyone would be found alive. "What locals from the crash scene are telling us, the passengers are all burned," Wazir said. "Smoke and fire are billowing from the debris. No one can go near it. People are helpless." In a telephone interview, the director general of the Civil Aviation Authority, Asim Suleiman, said that in the minutes before the crash, the plane's pilot radioed to air traffic controllers that the left engine had flamed out. "Two minutes later, he lost contact," Suleiman said.
The passengers included Junaid Jamshed, a popular recording artist who later turned to Islamic proselytizing. Jamshed was a heartthrob in his youth, performing lead vocals in the band Vital Signs, known for its brooding, romantic, catchy ballads. Jamshed rocketed to fame in Pakistan in the 1980s and 1990s as the singer for the Vital Signs pop band, , one of the most iconic pop bands in Pakistan.. He launched a solo career later with a string of chart-topping albums and hits. He gave up music in 2001 and announced that he was devoting his life to spreading Islam. The band's first pop music album, released in 1989, took the country by storm: The song "Dil Dil Pakistan" has become a sort of unofficial national anthem. Jamshed gave up pop stardom to focus on religious music, or Nasheeds, and became a televangelist. His last tweet, posted Sunday, showed pictures of "Heaven on Earth" in Chitral, the northern Pakistan city where the plane took off. Although he had stopped singing, he began reciting na'at, a type of poetry that praises the Prophet Muhammad (SAS), and started a successful retail clothing business. One of Jamshed's two wives was with him on the flight. Jamshed's family members said he had gone to Chitral a week ago on a proselytizing mission and had extended his stay by two days. A senior government official in Peshawar said three foreigners — one Australian, one Chinese and one Korean — were among the passengers.
Searchers have recovered the black box from the plane, Pakistan's military said. But the cause of the crash remains unclear. Saigol said international agencies will help investigate the cause of the crash.
All 48 people on board a Pakistani passenger plane, which crashed in the country's mountainous north, have died, the airline's chairman has confirmed. "There are no survivors, no one has survived," Muhammad Azam Saigol told a press conference, about five hours after the plane crashed near the town of Havelian, in Khyber-Pakhtunkhwa province.
Some relatives of those onboard have gathered at Islamabad airport but were getting very little information or assistance from authorities. Pakistan's Dawn News reported that 40 ambulances were dispatched from Islamabad and a helicopter will be used to put out the fire. It added that owing to darkness and the remoteness of the crash site, rescue efforts were proving to be very difficult.
Hospital officials said that the bodies were badly burned and it was very difficult to identify them. It was too early to ascertain the cause of the crash. Saigol said the ATR-42 aircraft had undergone regular maintenance and had in October passed an "A-check" certification, conducted after every 500 hours of flight operations. "I think that there was no technical error or human error … obviously there will be a proper investigation," he said.
"I was working in my shop when I heard the explosion. But it wasn't until 15 minutes later that we heard a plane had crashed," one Abbas said. "There was a lot of smoke when I got to the location and the wreckage of the plane was on fire. The first body we pulled out was badly burned. It was after that the rescue officials and the army got there. The area is very remote and it was getting quite dark, making rescue efforts very difficult."
Pakistan's last major air disaster was in 2015 when a Pakistani military helicopter crashed in a remote northern valley, killing eight people including the Norwegian, Philippine and Indonesian envoys and the wives of Malaysian and Indonesian envoys.
The ATR-42 that crashed was made in 2007 and had been flown for 18,740 hours, Saigol said. "The ATR plane was a sound plane," the chairman said. "We have 11 other ATRs. Every 500 hours, these planes are checked, and this plane had been last checked in October." The deadliest crash was in 2010, when an Airbus 321 operated by private airline Airblue and flying from Karachi crashed into hills outside Islamabad while about to land, killing all 152 on board.
The crash is again focusing attention on Pakistan's troubled air travel industry. For years, Pakistan International Airlines has been buffeted by controversies over mismanagement, corruption and safety. The two most recent major air crashes, however, involved private or local airlines. In 2012, a flight by Bhoja Air, a private carrier, crashed outside Islamabad, killing 127 people.
Pakistan, with about 190 million people, has thriving domestic air operations. But it has a checkered air safety history and suffered three fatal commercial air crashes in 2010 that claimed 185 lives, according to the Aviation Safety Network.
Wednesday's crash is the first major airliner accident in Pakistan since 2012 when a Bhoja Air Boeing 737-200 crashed in bad weather while on approach to Islamabad. The ATR-42 that crashed was made in 2007 and had been flown for 18,740 hours, Saigol said. "The ATR plane was a sound plane," the chairman said. "We have 11 other ATRs. Every 500 hours, these planes are checked, and this plane had been last checked in October." The deadliest crash was in 2010, when an Airbus 321 operated by private airline Airblue and flying from Karachi crashed into hills outside Islamabad while about to land, killing all 152 on board.
Empower Women to Fight Corruption: Dr Wan Azizah
Malaysian Deputy Prime Minister Dr Wan Azizah Wan Ismail called for more engagement and collaboration "to ensure women from all walks of lives have the ability to be at the forefront and centre in our societies to fight corruption" when addressing delegates at an APEC symposium this week in Putrajaya, Malaysia.
The symposium, organized by the APEC Anti-Corruption and Transparency Working Group and Policy Partnership on Women and the Economy, focused on advancing thegender perspective and women empowerment in the fight against corruption.
"Having been in active politics, not by design but by default for the last two decades, I have witnessed and experienced a whole discourse of women and the need for our empowerment to fight corrupt regimes and practices," said Dr Wan Azizah.
The impact of corruption is far-reaching and devastating. According to the United Nations Development Programme, the impact of corruption on women can be greater, especially when the currency of bribes comes in the form of sexual extortion. Corruption in business regulatory sector also distorts access to credit for women entrepreneurs.
Dr Wan Azizah highlighted the role of education, advocacy and awareness programs to improve women's participation at the community level. In addition, she said that a good understanding of the rights and existing laws play a central role in building an ecosystem that does not tolerate corruption.
"For us to have an effective plan to fight corruption faced by women, we need an intensive bottom-up approach of engaging women from various stratum of societies," she added. "Establishment of clear lines of whistleblowing and safe spaces for women to report corruption with clear channels for redressing incidents is central to this effort and initiative."
She went on to explain Malaysia's commitment to fighting corruption and empowering women to lead this effort, including the launch of 115 initiatives under Malaysia's anti-corruption plan in 2019 and having a woman to lead the Malaysian Anti-Corruption Commission, Latheefa Koya, who is also the Chair of the APEC Anti-Corruption and Transparency Experts Working Group.
"At the APEC level, we need to advocate inclusivity by having more grassroots women in domestic anti-corruption programmes and policy development," Dr Wan Azizah urged.
On top of that, she called for more cross-border engagement and sharing of best practices between women's groups and agencies to facilitate capacity building.
Anti-corruption and law enforcement officials begin their meeting in Putrajaya, Malaysia on Wednesday to promote cross-border cooperation in the fight against corruption, bribery, money laundering and advance measures in combatting illicit trade.
EU Interreg programme celebrates 30 years of bringing citizens closer together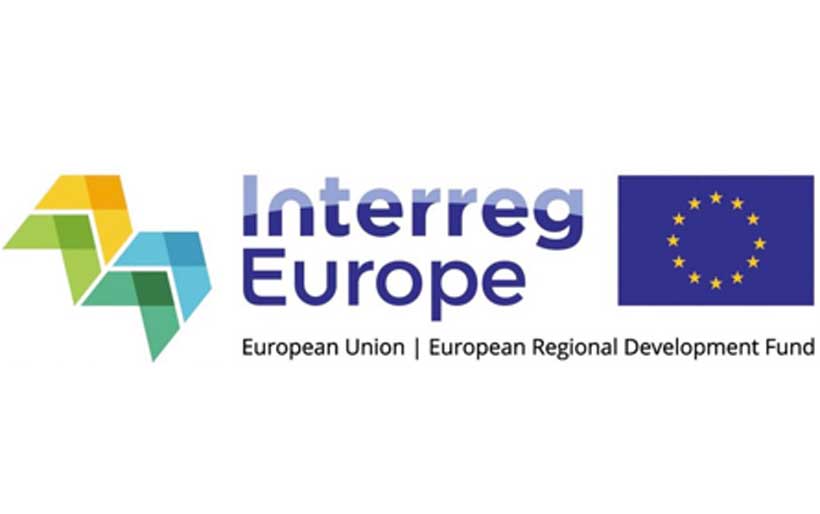 The year 2020 marks 30 years since the start of Interreg, the EU's emblematic programme that aims at encouraging territorial cooperation between border regions. In light of this celebratory year, Commissioner for Cohesion and Reforms, Elisa Ferreira,issued the following statement:
"Interreg is a programme that is very dear to my heart. As a unique instrument of cooperation, supported by cohesion funding, Interreg allows regions and countries to work together to solve common challenges. Interreg projects are concrete examples that borders do not have to be barriers, but can be an opportunity for growth and successful cooperation. Over the past 30 years, and thanks to numerous projects supported by the EU, Interreg has brought the more than 170 million Europeans living in border regions closer together, improved their lives, and created new opportunities for cooperation.
The 30 year celebration of Interreg happens in a crucial time of the EU's history. As we face serious global and local challenges, we need to regain citizens' trust and ensure we deliver. Interreg has been acting now for 30 years to leave no one behind and to build Europe brick-by-brick. The intention is to continue this mission but also to use this celebrative occasion to question, to re-think, and to give a new breath to what we consider as a fundamental value in the European Union: the spirit of cooperation, driven by the firm belief that we are stronger together."
Background
Launched in 1990, the European Territorial Cooperation (ETC), better known as Interreg, is an emblematic Cohesion Policy programme that provides a framework for the implementation of joint actions and policy exchanges between national, regional and local actors from different Member States. The overarching objective of European Territorial Cooperation (ETC) is to promote a harmonious economic, social and territorial development of the Union as a whole. Interreg is built around three strands of cooperation: cross-border (Interreg A), transnational (Interreg B) and interregional (Interreg C).
Five programming periods of Interreg have succeeded each other: INTERREG I (1990-1993) – INTERREG II (1994-1999) – INTERREG III (2000-2006) – INTERREG IV (2007-2013) – INTERREG V (2014-2020).
The Interreg cooperation programmes cover the entire European continent with a total budget of over €12 billion, including EU and Member States' contribution, during the 2014 – 2020 programming period.
The Interreg 30 year campaign will roll out throughout 2020 under the themes: neighbours, green and youth. The campaign will take stock of the past achievements and look forward to what can be done more and better in the future.
WWF: US Will Suffer World's Biggest Economic Impact Due to Nature Loss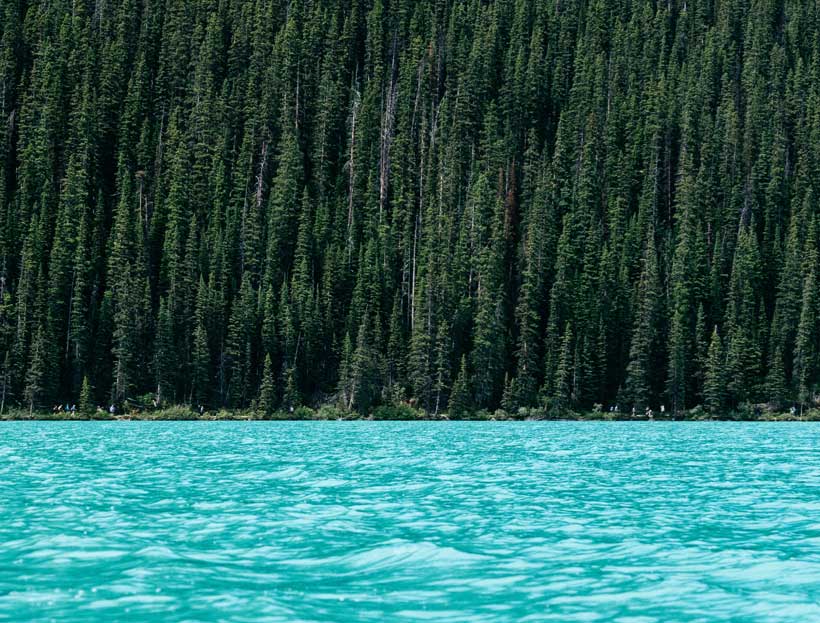 A new World Wildlife Fund report reveals for the first time the countries whose economies would be worst affected over the next 30 years if the world doesn't act urgently to address the global environmental crisis.
The study, Global Futures, which calculated the economic cost of nature's decline across 140 countries ranging from India to Brazil, shows that if the world carries on with "business as usual," the United States would see the largest losses of annual GDP in absolute terms, with $83 billion wiped off its economy each year by 2050 – an amount equivalent to the entire annual GDP of Guatemala.
"This groundbreaking report shows that the U.S. will suffer the world's biggest economic impact due to nature loss," said Rebecca Shaw, chief scientist, World Wildlife Fund. "We cannot envision a just and stable country, and a prosperous economy, if forests disappear, pollinators vanish, biodiversity collapses and rivers and the ocean are depleted. Continuing with business as usual could lead to disastrous outcomes. We need governments and corporations to halt nature loss and tackle this planetary emergency."
The Global Futures study used new economic and environmental modeling to assess what the macroeconomic impact would be if the world pursued "business as usual," including widespread and land-use change, continued increase in emissions of greenhouse gases, and further loss of natural habitats. It found this status quo approach would cost the world at least $479 billion a year, adding up to $9.87 trillion by 2050 – roughly equivalent to the combined economies of the UK, France, India and Brazil.
In contrast, under a scenario in which land-use is carefully managed to avoid further loss of areas important for biodiversity and ecosystem services, which the study terms the 'Global Conservation' scenario, economic outcomes would be dramatically better, with global GDP rising by $490 billion per year above the business as usual calculation.
Japan and the UK also stand to lose staggering amounts – $80 billion and $21 billion every year respectively. The projected economic losses in the United States, Japan and UK are due largely to expected damage to their coastal infrastructure and agricultural land through increased flooding and erosion as a result of losses of natural coastal defenses such as coral reefs and mangroves.
Developing countries will also be badly affected, with Eastern and Western Africa, central Asia and parts of South America hit particularly hard, as nature loss impacts on production levels, trade and food prices. According to the report, the top three countries predicted to lose the most as a percentage of their GDP are Madagascar , Togo and Vietnam , which by 2050 are expected to respectively see declines of 4.2 percent, 3.4 percent and 2.8 percent per year.
"It's difficult for many people to conceptualize the true value of nature and the many benefits it provides to humanity," says Shaw. "This report translates nature loss into country-specific economic terms – a tangible and powerful way to galvanize action from private sector leaders and government officials."
This pioneering method of analysis was created through a partnership between WWF , the Global Trade Analysis Project at Purdue University, and the Natural Capital Project, co-founded by the University of Minnesota.
Steve Polasky, Co-Founder of the Natural Capital Project, said: "The world's economies, businesses and our own well-being all depend on nature. But from climate change, extreme weather and flooding to water shortages, soil erosion and species extinctions, evidence shows that our planet is changing faster than at any other time in history. The way we feed, fuel and finance ourselves is destroying the life-support systems on which we depend, risking global economic devastation."
Thomas Hertel, Executive Director of the Global Trade and Analysis Project, said: "The science and economics are clear. We can no longer ignore the strong economic case for restoring nature. Inaction will cost us far more than actions aimed at protecting nature's contributions to the economy. To ensure positive global futures, we need to achieve more sustainable patterns of production and land use, and reform economic and financial systems to incentivize nature-based decision making."