Pakistani international plane crashes with 48 on board, pop singer among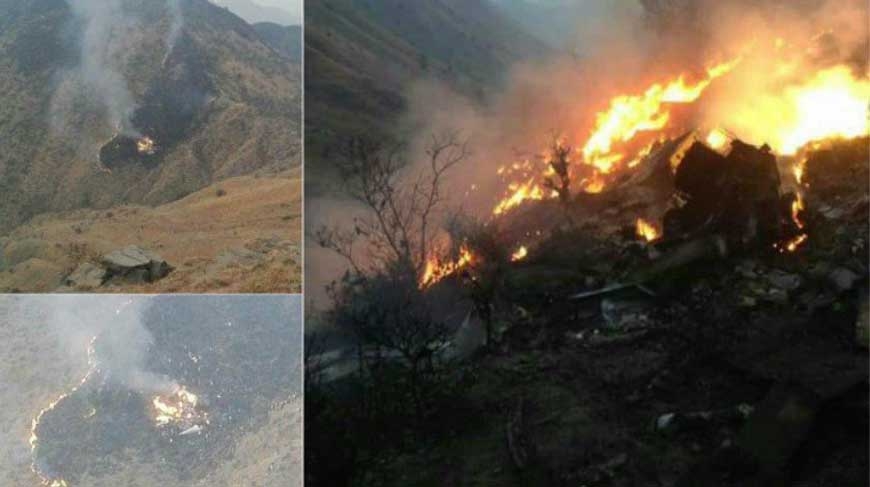 A Pakistan International Airlines plane PK 661 with 48 people on board, including a famous former pop singer Junaid Jamshed, crashed near Abbottabad, the place where one Osama was allegedly killed by Obama, in northern Pakistan on 07 December, government officials and the airline said. The flight, PK 661, was traveling to Islamabad, the capital, from Chitral, a northern hilly tourist destination near the Pakistan-Afghanistan border, when it crashed, said Saeed Wazir, the deputy inspector general of police in Abbottabad district.
Pakistan International Airlines, the national carrier, released a statement saying that 42 passengers, five crew members and one ground engineer were on the aircraft, an ATR-42 twin turboprop plane. The statement said the plane went down near the city of Havelian, in Abbottabad district.
The aircraft was an ATR-42 twin-engine propeller plane. The aircraft's manufacturer, ATR, is a joint venture between Airbus Group and Italy's Leonardo. There were three cockpit crew members aboard the flight: a captain, a first officer and a trainee pilot. It is not clear if the trainee pilot was flying at the time, according to a PIA official who did not want to be named. The airline's chairman said the captain had 12,000 hours of flying experience and was also a flight trainer for the ATR-42 plane.
The flight departed from Chitral around 15:30 local time (10:30 GMT) and was expected to land in Islamabad around 16:40. Rescue workers and people from nearby villages had to walk for an hour to reach the crash site. Al Jazeera's Kamal Hyder, reporting from Islamabad, said the pilot had sent a distress signal before the plane crashed. Local television news networks broadcast images of the smoldering debris of the aircraft, sprawled over a large hilly area, as dozens of people ran toward the wreckage.
At least 40 bodies were taken from the crash site on Wednesday night and brought to a hospital in Abbottabad. Recovery efforts continued, aided by hundreds of soldiers, but officials held out little hope that anyone would be found alive. "What locals from the crash scene are telling us, the passengers are all burned," Wazir said. "Smoke and fire are billowing from the debris. No one can go near it. People are helpless." In a telephone interview, the director general of the Civil Aviation Authority, Asim Suleiman, said that in the minutes before the crash, the plane's pilot radioed to air traffic controllers that the left engine had flamed out. "Two minutes later, he lost contact," Suleiman said.
The passengers included Junaid Jamshed, a popular recording artist who later turned to Islamic proselytizing. Jamshed was a heartthrob in his youth, performing lead vocals in the band Vital Signs, known for its brooding, romantic, catchy ballads. Jamshed rocketed to fame in Pakistan in the 1980s and 1990s as the singer for the Vital Signs pop band, , one of the most iconic pop bands in Pakistan.. He launched a solo career later with a string of chart-topping albums and hits. He gave up music in 2001 and announced that he was devoting his life to spreading Islam. The band's first pop music album, released in 1989, took the country by storm: The song "Dil Dil Pakistan" has become a sort of unofficial national anthem. Jamshed gave up pop stardom to focus on religious music, or Nasheeds, and became a televangelist. His last tweet, posted Sunday, showed pictures of "Heaven on Earth" in Chitral, the northern Pakistan city where the plane took off. Although he had stopped singing, he began reciting na'at, a type of poetry that praises the Prophet Muhammad (SAS), and started a successful retail clothing business. One of Jamshed's two wives was with him on the flight. Jamshed's family members said he had gone to Chitral a week ago on a proselytizing mission and had extended his stay by two days. A senior government official in Peshawar said three foreigners — one Australian, one Chinese and one Korean — were among the passengers.
Searchers have recovered the black box from the plane, Pakistan's military said. But the cause of the crash remains unclear. Saigol said international agencies will help investigate the cause of the crash.
All 48 people on board a Pakistani passenger plane, which crashed in the country's mountainous north, have died, the airline's chairman has confirmed. "There are no survivors, no one has survived," Muhammad Azam Saigol told a press conference, about five hours after the plane crashed near the town of Havelian, in Khyber-Pakhtunkhwa province.
Some relatives of those onboard have gathered at Islamabad airport but were getting very little information or assistance from authorities. Pakistan's Dawn News reported that 40 ambulances were dispatched from Islamabad and a helicopter will be used to put out the fire. It added that owing to darkness and the remoteness of the crash site, rescue efforts were proving to be very difficult.
Hospital officials said that the bodies were badly burned and it was very difficult to identify them. It was too early to ascertain the cause of the crash. Saigol said the ATR-42 aircraft had undergone regular maintenance and had in October passed an "A-check" certification, conducted after every 500 hours of flight operations. "I think that there was no technical error or human error … obviously there will be a proper investigation," he said.
"I was working in my shop when I heard the explosion. But it wasn't until 15 minutes later that we heard a plane had crashed," one Abbas said. "There was a lot of smoke when I got to the location and the wreckage of the plane was on fire. The first body we pulled out was badly burned. It was after that the rescue officials and the army got there. The area is very remote and it was getting quite dark, making rescue efforts very difficult."
Pakistan's last major air disaster was in 2015 when a Pakistani military helicopter crashed in a remote northern valley, killing eight people including the Norwegian, Philippine and Indonesian envoys and the wives of Malaysian and Indonesian envoys.
The ATR-42 that crashed was made in 2007 and had been flown for 18,740 hours, Saigol said. "The ATR plane was a sound plane," the chairman said. "We have 11 other ATRs. Every 500 hours, these planes are checked, and this plane had been last checked in October." The deadliest crash was in 2010, when an Airbus 321 operated by private airline Airblue and flying from Karachi crashed into hills outside Islamabad while about to land, killing all 152 on board.
The crash is again focusing attention on Pakistan's troubled air travel industry. For years, Pakistan International Airlines has been buffeted by controversies over mismanagement, corruption and safety. The two most recent major air crashes, however, involved private or local airlines. In 2012, a flight by Bhoja Air, a private carrier, crashed outside Islamabad, killing 127 people.
Pakistan, with about 190 million people, has thriving domestic air operations. But it has a checkered air safety history and suffered three fatal commercial air crashes in 2010 that claimed 185 lives, according to the Aviation Safety Network.
Wednesday's crash is the first major airliner accident in Pakistan since 2012 when a Bhoja Air Boeing 737-200 crashed in bad weather while on approach to Islamabad. The ATR-42 that crashed was made in 2007 and had been flown for 18,740 hours, Saigol said. "The ATR plane was a sound plane," the chairman said. "We have 11 other ATRs. Every 500 hours, these planes are checked, and this plane had been last checked in October." The deadliest crash was in 2010, when an Airbus 321 operated by private airline Airblue and flying from Karachi crashed into hills outside Islamabad while about to land, killing all 152 on board.
Erasmus+: a turning point in the lives of 5 million European students
New evidence shows that Erasmus+ makes students more successful in their personal and professional lives and helps universities to become more innovative, according to two new independent studies released today by the European Commission.
The large-scale studies based on the feedback from nearly 77 000 students and staff and over 500 organisations measure and analyse the impact the Erasmus+ programme has on its main beneficiaries. Results show how the EU programme helps prepare young Europeans for the new digital era and thrive in their future careers. Erasmus+ also boosts innovation capacity of universities, their international engagement and ability to answer the needs of the labour market.
Commissioner for Education, Culture, Youth and Sport, Tibor Navracsics said: "It is impressive to see how Erasmus+ enables young people to thrive in the modern labour market and in a more diverse society. I am happy to see that Erasmus+ graduates feel more ready to take on new challenges, have better career prospects and are more aware of the benefits the EU brings to their daily lives. At the same time, universities that take part in Erasmus+ are not only more international but also better placed to respond to the needs of the world of work."
The key findings of the studies are:
Erasmus+ helps students find their desired careers and get jobs quicker
Over 70% of former Erasmus+ students say that they have a better understanding of what they want to do in their future careers when they return from abroad. Their experience abroad also enables them to re-orient their studies to better match their ambitions. The higher education impact study further reveals that 80% were employed within three months of graduation and 72% say their experience abroad helped them get their first job. Nine in ten Erasmus+ alumni say they make use of the skills and experiences acquired abroad in their daily work. Erasmus+ addresses skills mismatches by focusing on soft and interdisciplinary skills development businesses need.
Erasmus+ boosts European sense of belonging
More than 90% of Erasmus+ students also improve their ability to work and collaborate with people from different cultures and feel they have a European identity. The biggest impact is on the students who felt less convinced about the EU prior to their exchange and the students that spent time in a more culturally different country. Of all Erasmus+ students those coming from Eastern Europe identify the most with the EU.
Erasmus+ supports digital transformation and social inclusion
Erasmus+ cooperation projects make the majority of participating universities better prepared for digital transformation. Making use of new technologies and innovative teaching and learning methods helps strengthen their international cooperation and innovation capacity. Academic staff, who made use of Erasmus+ are more open to involving staff from enterprises in their courses than their non-mobile peers, around 60% compared to 40%. More than 80% of academics report that their experience abroad has led to the development of more innovative curricula. Moreover, two out of three participating universities stated EU-wide projects also contribute to increasing social inclusion and non-discrimination in higher education.
Other findings show that former Erasmus+ students are more satisfied with their jobs compared to those who have not gone abroad. They also have careers that are more international and are almost twice as likely to work abroad. Erasmus+ also supports entrepreneurship. One in four cooperation projects contributed to entrepreneurial education and strengthened entrepreneurship. A third of projects helped create spin-offs and start-ups.
Background
Between 2014 and 2018, more than 2 million students and staff in higher education undertook a learning, training or teaching period abroad as part of the Erasmus+ programme. During the same period, almost 1 000 Erasmus+ Strategic Partnerships between higher education institutions and 93 Knowledge Alliances between universities and businesses received EU funding. More than 40% of these trained students and academic staff in forward-looking skills related to environment and climate change, energy and resources, digital (ICT and digital skills) and entrepreneurship.
The two studies (Erasmus+ Higher Education Impact study and the Erasmus+ Higher Education Strategic Partnerships and Knowledge Alliances study) assessed the impact of the programme on its two main beneficiaries: individuals and organisations.
For the first study, almost 77 000 responses, including from around 47 000 Erasmus+ students, 12 000 graduates and 10 000 staff members with Erasmus+ experience were analysed. The findings of the second study are based on responses from 258 Erasmus+ Strategic Partnerships and Knowledge Alliances (representing 504 organisations) awarded funding in 2014-2016 as well as 26 detailed case studies.
IEA holds Energy Efficiency Training Week in Paris
The International Energy Agency is hosting its 11th Energy Efficiency in Emerging Economies Training Week from 20 to 24 May. More than 120 energy efficiency professionals from 40 countries have come together in Paris for the event.
The objective of the training week is to enable participants to learn from leading experts in the field and from each other, strengthening the knowledge and networks needed to meet some of today's most pressing challenges. The weeklong activities focus on the critical role of energy efficiency in mitigating growing energy demand across all sectors in the world's fastest‑growing economies.
Dr Fatih Birol, the IEA's Executive Director, kicked off the event by stressing the importance of energy efficiency as the first fuel. "Many of the challenges the world is facing today – climate change, energy security, access to electricity – can be met at a large scale only by implementing the right energy efficiency policies," he said.
Ambassadors from Brazil, Switzerland and the United Kingdom joined Dr Birol in the open plenary session to share their experiences and support for the training week. His Excellency, Mr. Carlos Márcio Cozendey, Ambassador and Delegate of Brazil to International Economic Organisations in Paris, commended the opportunity that the training week presents. "Energy efficiency will remain very important in Brazil, and international cooperation through the IEA and bilateral cooperation with different countries will be an important part of that," he said.
Participants are engaged in one of five parallel courses, which focus on energy efficiency in buildings, industry, appliances and equipment, cities, and indicators and evaluation. Experts from the IEA are guiding participants through an interactive agenda, with lectures, discussions, practical exercises, site visits and group activities.
The IEA will host its first Energy Efficiency Training Week for Africa later this year and a specialised training programme on green buildings in Singapore from 16 to 18 July. Please keep an eye on our website for registration opening dates.
Aviation Strategy for Europe: Commission signs landmark aviation agreements with China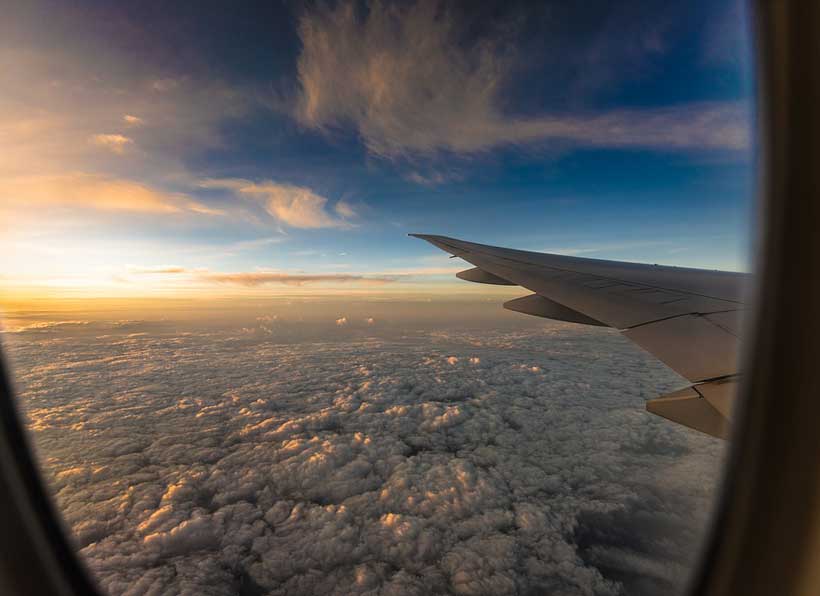 The European Union and China have today signed an agreement on civil aviation safety and a horizontal aviation agreement to strengthen their aviation cooperation.
The agreements follow up on the EU-China Summit of 9 April and will serve to boost the competitiveness of the EU's aeronautical sector and enhance overall EU-China aviation relations. This marks yet another key deliverable under the Juncker Commission's Aviation Strategy for Europe – designed to generate growth for European business, foster innovation and let passengers profit from safer, cleaner and cheaper flights.
European Commission President Jean-Claude Juncker said: "In an increasingly unsettled world, Europe's partnership with China is more important than ever before. The EU firmly believes that nations working together makes the world a stronger, safer and more prosperous place for all. Today we took a first big step in this direction by signing two aviation agreements with China that will create jobs, boost growth and bring our continents and peoples closer together. Today's agreements show the potential of our partnership and we should continue on this path of cooperation. For it will always be in unity that we find strength."
Commissioner for Transport Violeta Bulc said: "China is one of the European Union's most important strategic partners and we attach a lot of importance to our excellent relations on transport matters. We are mutually interested in better connecting Europe and Asia and making it easier to move goods, services and people between Europe and China. That applies to aviation, too. Today's agreements will boost the European Union's trade in aircraft and related products, and ensure the highest levels of air safety."
The main objective of the bilateral civil aviation safety agreement (BASA) is to support worldwide trade in aircraft and related products. This agreement will remove the unnecessary duplication of evaluation and certification activities for aeronautical products by the civil aviation authorities, and therefore reduce costs for the aviation sector. The BASA will also promote cooperation between the EU and China towards a high level of civil aviation safety and environmental compatibility.
The second agreement signed today is a so-called horizontal aviation agreement. It marks China's recognition of the principle of EU designation, whereby all EU airlines will be able to fly to China from any EU Member State with a bilateral air services agreement with China under which unused traffic rights are available. Up until now, only airlines owned and controlled by a given Member State or its nationals could fly between that Member State and China. The conclusion of a horizontal agreement will thereby bring bilateral air services agreements between China and EU Member States into conformity with EU law – a renewed legal certainty which will be beneficial to airlines on both sides.
Next steps
Both the European Commission and the Chinese transport administration will now proceed with their respective internal procedures to put the conclusion of the agreement in place.