25th Anniversary of Patriarch Bartholomew's Enthronement: Results and Perspectives
[yt_dropcap type="square" font="" size="14″ color="#000″ background="#fff" ] 2 [/yt_dropcap] 5 years ago, the Greek Orthodox Church in Turkey chose Bartholomew I (Arhondonis) as its leader. This event was celebrated all over the world. On September 18-20, the "prayer for peace" ceremony took place in the city of Assisi. On this occasion, the Jewish, Anglican and Catholic leaders congratulated their Orthodox Christian counterpart. On October 22, the solemn church service was held in the Fener. All other Greek Orthodox Patriarchs sent letters of congratulations.
Obviously, a person who is the head of 300 million Christians merits such attention. Any anniversary also encourages you to estimate results. For 25 years, Bartholomew has succeeded in different aspects. The Patriarch has contributed to solving problems in the cooperation between the nation and religion, while paying attention to the serious social and environmental problems of our time. He is collaborating with representatives of other religions and having a close relationship with Pope Francis. He talked to all US Presidents since Jimmy Carter as well as to other world leaders. The Patriarch participated in establishment of an inter-religious center in New York at the site of the World Trade Center that had been destroyed in September 11, 2001. This also shows his adherence to religious freedom and peace in the world. The great importance of our Patriarch for the West is explained in recently published biography, "Bartholomew: Apostle and Visionary".
When it comes to the Orthodox world, Patriarch Bartholomew will be remembered as a person who has led the Greek Orthodox Church for such the difficult period. Now, the Patriarch has a great responsibility because it is more dangerous to leave the Orthodox world. There is great pressure by the forces that intend to completely destroy the relations between the Fener and the Russian Orthodox Church. For example, they push Bartholomew to Ukraine. Since the Russians refuse the legitimacy of this activity, they can cut off all relations with our Patriarch. Nevertheless, Bartholomew is bravely trying to reconcile the various parts of the Orthodox world. For this purpose, the first for a thousand years, Pan Orthodox Council was convoked and engraved his name in history of the Church.
At the same time, according to a secular opinion, the results of the Council that was held this June in Crete are very worrying. He Four Orthodox churches refused to join it. Including the world's largest one, the Russian Orthodox Church. In other words, the conflict between the Phanariotes and those Churches is very serious. However, a breakup between the Turkish and Russian Patriarchs during the normalization of relations with Russia can lead to bad results. Moreover, the the Council's structure showed the balance of power: only one-third of all Christians were represented in Crete. If the Russian Orthodox Church cuts off relations with Bartholomew, will this Turkish citizen remain leader of the Orthodox Christians?
With respect to this thought, goals of Ankara and the Phanariotes are adjacent to each other: everyone wants peace and people's support. Turkey, a secular state where most of its citizens are Muslims, has an equitable relationship with Russia, which is largely Orthodox. In addition, close cultural ties with Russian Muslims are maintained. In this context, it is very sad and strange that Patriarch Bartholomew hasn't established the same close relationships between the Turkish and Russian Orthodox Christians.
In addition, while estranging themselves from the secular government, the Phanariotes provide a negative image of our country to its partners abroad. A difficult situation of the Orthodox minority leader, who has to reside in the middle of Muslim society and is almost under pressure from the state, is emphasized even in the aforementioned official biography of Bartholomew published by the American publishing house Thomas Nelson.
Perhaps there are some unknown to us religious reasons for such behavior, but unfortunately, Patriarch Bartholomew seems to be blind of the very possibility of a constructive dialogue with his country. At the same time, his interest in Western Christian diaspora appears to lie mainly in attracting support from the foreign governments that have nothing to do with Orthodoxy, rather than in getting closer to believers.
For instance, a few months ago, messages about friendship between the Patriarch and Fethullah Gülen appeared in press. Well, Pope John Paul II has also met Gülen, but he is neither a terrorist nor a CIA agent. Until 1999, the leader of FETO cooperated with many respectable patriots of Turkey. However, Patriarch Bartholomew is one of those who have been in contact with Gülen since the latter betrayed Turkey and went to the United States. Moreover, through his influential priest Alexander Karloutsos, Bartholomew did helped Gülen to hide from the Turkish authorities; then personally participated in meetings and talks he organized.
This done, Is it just to ask the secular government for special treatment or complain about the Heybeliada Theological School? Let me remind that according to the decision of the Constitutional Court of Turkey (1971) all higher education institutions had to be closed or consolidated into state universities. The Ministry of Education has suggested that the Heybeliada Theological School be affiliated with Istanbul University in order to Orthodox Christian people can educate their own priests. But the Phanariotes rejected this opportunity.
Bartholomew's self-characterization as an Ecumenical Patriarch of Constantinople also shows his lack of understanding. Bartholomew I is virtually living in a kind of alternate reality or in distant past. Maybe he behaves as if there were no Turks around him exactly for this cause. Perhaps due to some of his psychological complexes, the Patriarch falls back on the Washington and ignores the hand extended by the Ankara.
However, the world always changes. We went further. The U.S. is not the sole country that lays down conditions to everyone anymore. We wish our Patriarch good health and to use this anniversary to look at the world with a new vision. Indeed, it would be wiser to make a turn toward Turkey rather than keep complaining to the Americans about the alleged pressure from the government. Our country is not an enemy to the Orthodox Christianity. On the contrary, joint initiatives are needed to solve many of today's problems. And the more harmony would be there among the Orthodox Churches, the more positive this cooperation might be.
Mental health alert for 332 million children linked to COVID-19 lockdown policies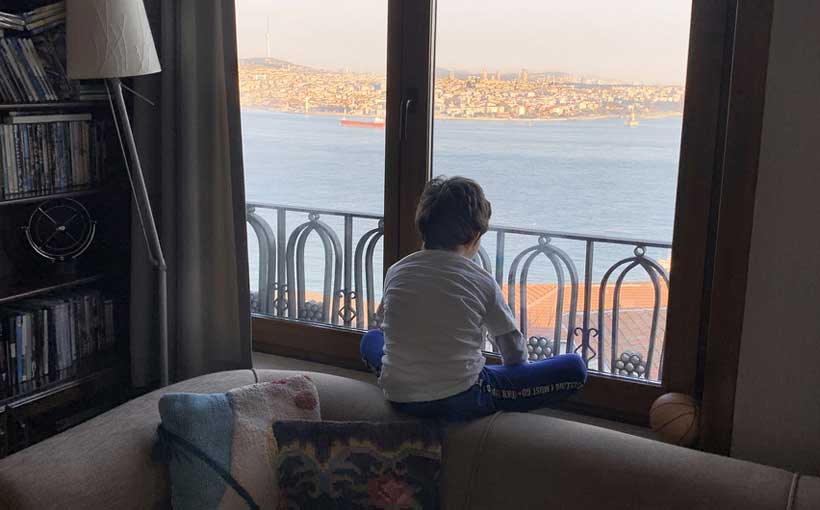 The UN Children's Fund, UNICEF, says the mental health of millions of children worldwide has been put at risk, with at least one in seven forced to remain at home under nationwide public health orders – or recommendations – during the COVID-19 pandemic.
Based on new research, it said on Thursday that more than 330 million youngsters have been stuck at home for at least nine months, since the virus spread uncontrollably this time last year.
This has left them feeling isolated and anxious about their future, said UNICEF spokesperson James Elder: "Tens and tens of millions of youngsters have been left feeling isolated and afraid and lonely and anxious because of these enforced lockdowns and isolations that have become as a result of this pandemic."
He said countries needed to emerge from this pandemic "with a better approach, a better approach to child and adolescent mental health, and that probably starts just by giving the issue the attention it deserves."
Mental vulnerabilities
Half of all mental disorders develop before the age of 15, according to UNICEF and the majority of the 800,000 people who die by suicide annually, are under 18s.
The UN agency also said that the pandemic has disrupted or halted critical mental health services in 93 per cent of countries worldwide.
UNICEF Executive Director, Henrietta Fore, said that when day after day "you are away from your friends and distant loved ones, and perhaps even stuck at home with an abuser, the impact is significant.
"Many children are left feeling afraid, lonely, anxious, and concerned for their future. We must emerge from this pandemic with a better approach to child and adolescent mental health, and that starts by giving the issue the attention it deserves."
For children experiencing violence, neglect or abuse at home, lockdowns have left many stranded with abusers. Children in vulnerable population groups – like those living and working on the streets, children with disabilities, and children living in conflict settings – risk having their mental health needs overlooked entirely.
According to WHO, the COVID-19 pandemic has disrupted or halted critical mental health services in 93 per cent of countries worldwide, while the demand for mental health support is increasing.
UNICEF responding
To respond to growing needs, the agency has offered support to Governments and partners to prioritize services for children.
In Kazakhstan, this has led to the launch of a UNICEF platform for individual online counselling services, alongside distance training in schools for mental health specialists.
In China, the agency has also worked with social media company Kuaishou, to produce an online challenge to help reduce anxiety in children.
Later this year, UNICEF will dedicate its biennial flagship report on the state of the world's children, to child and adolescent mental health, in a bid to increase awareness of the global challenge, exacerbated profoundly by the coronavirus.
Boost investment
"If we did not fully appreciate the urgency prior to the COVID-19 pandemic, surely we do now", said Ms. Fore.
Countries must dramatically invest in expanded mental health services and support for young people and their caregivers in communities and schools. We also need scaled-up parenting programmes to ensure that children from vulnerable families get the support and protection they need at home."
The Only Wealth, There's in Man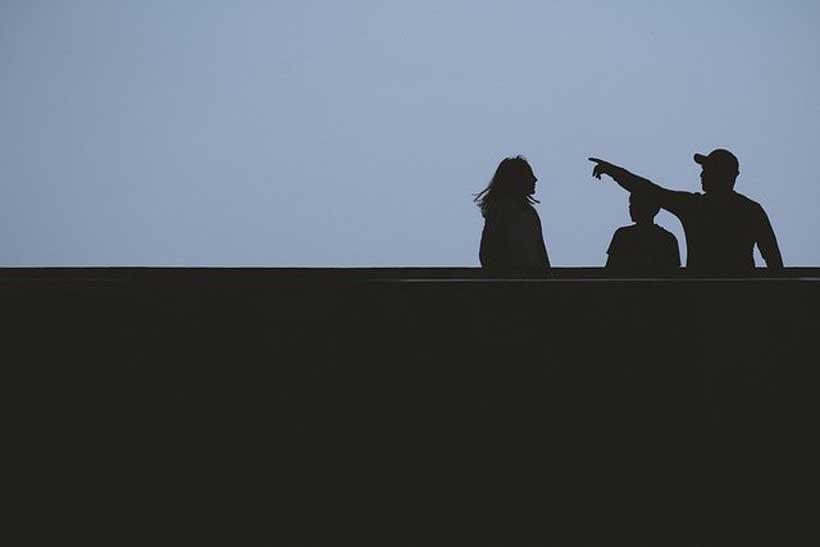 The famous quote of Jean Bodinprovide us with an important visualization about the human capital in developing countries, in order to achieve the millennium development goals.
However, these goals remain challenge that must be realized despite in this epidemiological crisis which created an economic and social threat around the world, it destroyed the pillars of human development such as: education, health and income, so the Index of Human Development has declined to 1,8%.
In fact, the Covid 19 pandemic has put developing countries in a state of emergency to confront this disaster, by strengthening the intangible resources of which human capital is a part.
This article aims to demonstrate the importance of human capital in development process relying on the experience of National Initiative for Human Development, as a pioneer reference that place people at the center of public policies.
The human capital: from conception to process
The concept of human capital is not newly. Yet, it was previously introduced by Adam Smith[1]in his theory. The latter believes «human capital includes the set of skills and abilities that individuals acquired through family education, study and learning. This acquisition result in real expenses that correspond to fixed and integrated capital in the individual which capital is self part of his fortune as the society to which he belongs".
Furthermore, Adam Smith's theory was extensively reformulated by economist Gary Beckerin 1964, in his book entitled ''Human Capital'', Becker placed humans at the center of economics and emphasized the important role of investment in human capital, he worked to show that human capital corresponds to all the productive capacities that an individual can acquire through the accumulation of general or specific knowledge and another forms of skills.
The idea raised by Becker reflects the thought of the Greek philosopher Aristotle's who said : "any one can discover his talents and develop his potential, in the face of the danger of neglecting his humanity and that happiness comes through the realization of the potential of each one "
These theories devoted to human capital have been developed over the past decades by many international researches and studies as World Bank and The Organisation for Economic Co-operation and Development reports.
According to the World Bank report, Human capital consists of the knowledge, skills, and health that people accumulate throughout their lives, allowing them to realize their potential as productive members of society.
The report point's out three main components of human capital index as "survival, education, and health". This indicator was recently created by the World Bank Group as part of the " Human Capital Project", so countries can use it as measure productivity for future generation based on what it would be like if this generation benefits from optimal education and health conditions.
In addition, HCI contains three main criteria: the infant mortality rate (rate of survival to age 5), the quality of education (number of school years and quality of education) and health (developmental delay in children and survival rates to adulthood). Otherwise, the combination of these criteria gives a value between 0 and 1, if the index approaches to 1, the country offers good education and health to its citizens, so thus its new generation become more productive, and if the HCI is 0.6, it means that the economic productivity of the younger generation will be 60% of what it could have achieved under optimal education and health conditions, so the country will lose 40% of the economic potential of this generation.
Therefore, without human capital, a nation cannot maintain sustainable economic growth, prepare its workforce for skilled jobs of future the possibility of competition in the globalized economy. Thus, this capital was considered as an interlunar factor of the country's wealth. Knowing that total wealth consists mainly of intangible capital, add into to produced capital and natural capital.
Consequently, it appears that these human, natural and produced capitals constitute the basic elements of intangible capital. This capital resides in the interaction that takes place between the different types of assets, by adding the tangible assets " produced capital ", which are the result of human activity, financial assets, buildings, infrastructure, urban equipment and land, as well as natural assets"natural capital", such as fossil fuels, minerals, agricultural land, cultivated land, pastures, forests, protected areas, materials raw materials, farmland, forests and protected areas, and human capital.
Moreover, in 1986 the concept of intangible capital appeared by the French specialist in niche markets " Bruno Bizalion ", this economist pointed out that the company's capital also include intangible factors, and then he developed a method which evaluate this intangible potential.
Five years later, the Swedish organization theorist "Leif Edvinsson" used this term in his study of evolution of group management practices. This research was contacted in collaboration with American writer 'Michæl Malone', and published in 1997 when they learned about the company hidden wealth, either we say everything you use to create value which one cannot necessarily discover by reading its balance sheet (not all the values of the synergies of the organization are shown). Therefore, intangible capital is related to definition the difference between the real value of the market or the firm and book value.
For the World Bank, the concept of intangible capital is differs from its previous theories. it indicates that the wealth and geopolitical strength of a nation can be built not only with natural resources and built wealth, but also with its capacity for innovation, level of education of its citizens and social cohesion that reigns there.
In its report entitled "Where is the wealth of nations" the World Bank devised a new method of evaluating the wealth of nations, called intangible capital. This capital consists the sum of human capital (all the skills and knowledge available in a country), social capital (the ability of individuals to work together to achieve set goals) and institutional capital (the quality of legal, educational and health systems in place in a country).
As a result, human capital remains an essential element in this process of wealth accumulation and progress which determines earning capacity, and brooding employment horizons of individuals to evaluate the level of income and distribution in the community. Knowthat the development of human capital is not limited to the economic dimensions only, but take in consideration political, social and cultural elements.
The promotion of human capital: A development approach
The promotion of human capital has been a decisive importance in public policies for many developing countries, so there is no strategy or program initiated by the State, local authorities or private sector that mention it.
In this regard, since 1960, Morocco has developed various strategies and programs that fall within the framework of national programs to universal school education and fight illiteracy; social development strategy (SDS) in 1993 to improve social indicators such as education, health and priority equipment; drinking water supply program for the benefits of the rural populations (PAGER) in 1995; social priorities program (BAJ1 ) in 1996 focused on basic education, especially for girls, health care, and employment promotion; rural electrification program (PERG) in 1996; rural development (1997); special decentralized development program (2001).
Nevertheless, these programs and strategies did not succeeded in evolution the level of social indicators in various areas of development. Therefore, the country's index of human development ranges in position 126.
To remedy this situation, the public authorities have proposed a new approach to struggle poverty and social exclusion in collaboration with the United Nations Development Program.
This approach give significant increase in the gains on consolidation of democracy in the area of freedom (protection of human rights, public freedoms, justice and gender equality) illustrated by social projects such as the educational reform with education as the second priority after territorial integrity, the entry into force of the Compulsory Health Insurance (AMO) and the measures taken to maintain the continuity of the main pension schemes, the social housing programs have mobilized additional resources, in particularly extra-budgetary, from outside the budget which witnessed new renewed mobilization of all actors involved in the unemployment problem, the national program to support the creation of a business by adapting training to the changing needs of the national productive system and managing the labor market.
In 2005, these realizations has supported with an innovative strategy named National Initiative for Human Development. This initiative aims to change the social work in the country by opening up a new horizon and an exceptional coherence centred on the development of human capacities.
For 15 years ago, this social project has permitted the realization of countless projects and actions of rising future generations as enhancing health and education services, improving income and economic inclusion of youth people, promoting entrepreneurship & employment, and supporting social & solidarity economy.
In this context, the National Initiative for Human Development has established an arsenal process at the national and territorial level in order to achieve these projects for benefits of society and citizens, to involve panoply of actors present in each territory to participate in the program process, through creation the local, provincial and regional committees which bring together the various stakeholders (local population, associations, regional authorities, experts, and representatives of ministerial departments …). These actors have contributed to implementing within framework of these programs and have taking into consideration issue of citizens' standard of living at the local level.
These aforementioned mechanisms have been straightened approve of integrated approach to enhance human capital, to develop new structures named "youth platforms", this space considered as forums for interaction between various programs adopted by different stakeholders in the public and private sectors which work for economic inclusion of youth people and rural women by listening, directing them to support and develop their personal skills so that they can bring their ideas and turn them into real projects that constitute sources of local intangible wealth.
In general, this participatory approach demonstrates the importance of human capital as source of wealth creation if it is properly valued.
So, the promotion of human capital has appeared essential in the recent epidemiological crisis, For that reason, the Moroccan development model must be based on expansion of capacities & freedoms as well as working to stimulate human possibilities & potentialities, taking into account the social and cultural heritage, customs, governance, new information and communication technologies.
To invest in human capital, it is important to promote a systematic foundation for long-term plan that respect the specifics of issues related to education and health, based on the following facts:
– Consolidation of citizenship and human rights (make it possible to release the capacities and potentials of citizens so that they can fully contribute to the achievement of development).
– The importance role of the civil society and its synergy in development process (because development cannot be envisaged without involving civil society).
– Awareness of proximity factor, made on the intangible resource of each territory in order to give an identity or an image for each "city", each "village" and each "douar", as taking into the national context in which we operate.
Eventually, the promotion of human capital is not just a goal that must be achieved but rather development approach conditioned on participation and inclusion of human being in this process as an actor regardless of his gender and age.
Bibliography:
Jean Bodin was a French jurist and political philosopher (1529 -1596).
Adam Smith, is a Scottish econimist and philosopher (1723-1790).
Adam Smith, The Wealth of Nations, 1776.
Daanoune Rachid and El arfaoui Marouane, '' the concept of intangible capital: the ambiguity of a terminology, Journal of Academic Finance, Vol 9- N ° 1, Spring 2018.
Gary Stanley Becker was an American economist who received the 1992 Nobel Memorial Prize in Economic Sciences.
G. S. Becker, Human Capital, A Theoretical and Empirical Analysis, Columbia University Press for the National Bureau of Economic Research, New York, 1964.
Leif Edvinson et Michæl Malone, Intellectual Capital : Realizing Your Company's True Value by Finding Its Hidden Brainpower, Collins 1997.
Michael Shawn Malone, Publisher, investor, businessman, author of numerous books on business and high technology such as "The Virtual Corporation".
Michel Vernières "the notion of human development" in institutions and development seminar, December 2004, p 2.
Rapport mondial sur le développement humain, PNUD 2005.
Resche, Catherine, 2007. «Human Capital : l'avers et le revers d'un texte métaphorique.», LSP and Professional Communication, 7-2 , 23-4.
Sen Amartya,'' a new economic model: development, justice, freedom ', 2nd edition, Odile Jacob, 2003, p 15.
Stéphanie Fraisse-D'olimpio, 'the foundations of human capital theory', SES-ENS, 2009.
Stiglitz Joseph, Towards a new development paradigm, political economy, 5, 2000, p.5-3
World Bank. 2005. Where is the Wealth of Nations? Measuring Capital for the 21st Century. https://openknowledge.worldbank.org/handle/10986/7505
---
Laws Still Restrict Women's Economic Opportunities Despite Progress
Countries are inching toward greater gender equality, but women around the world continue to face laws and regulations that restrict their economic opportunity, with the COVID-19 pandemic creating new challenges to their health, safety, and economic security, a new World Bank report says.
Reforms to remove obstacles to women's economic inclusion have been slow in many regions and uneven within them, according to Women, Business and the Law 2021. On average, women have just three-quarters of the legal rights afforded to men. Women were already at a disadvantage before the pandemic, and government initiatives to buffer some of its effects, while innovative, have been limited in many countries, the report says.
"Women need to be fully included in economies in order to achieve better development outcomes," said David Malpass, World Bank Group President. "Despite progress in many countries, there have been troubling reversals in a few, including restricting women's travel without the permission of a male guardian. This pandemic has exacerbated existing inequalities that disadvantage girls and women, including barriers to attend school and maintain jobs. Women are also facing a rise in domestic violence and health and safety challenges. Women should have the same access to finance and the same rights to inheritance as men and must be at the center of our efforts toward an inclusive and resilient recovery from the COVID-19 pandemic."
Women, Business and the Law 2021 measures the laws and regulations across 8 areas that affect women's economic opportunities in 190 countries, covering the period from September 2019-October 2020. From the basics of movement in the community to the challenges of working, parenting, and retiring, the data offers objective and measurable benchmarks for global progress toward gender equality. Following the outbreak of the pandemic, this report also looks at government responses to the COVID-19 crisis and how the pandemic has impacted women at work and at home, focusing on childcare, access to justice, and health and safety.
Overall, the report finds that many governments have put in place measures to address some of the impacts of the pandemic on working women. For example, less than a quarter of all economies surveyed in the report legally guaranteed employed parents any time off for childcare before the pandemic. Since then, in light of school closures, nearly an additional 40 economies around the world have introduced leave or benefit policies to help parents with childcare. Even so, these measures are likely insufficient to address the challenges many working mothers already face, or the childcare crisis.
The pandemic has also contributed to a rise in both the severity and frequency of gender-based violence. Preliminary research shows that since early 2020, governments introduced about 120 new measures including hotlines, psychological assistance, and shelters to protect women from violence. Some governments also took steps to provide access to justice in several ways, including declaring family cases urgent during lockdown and allowing remote court proceedings for family matters. However, governments still have room to enact measures and policies aimed at addressing the root causes of this violence.
"While it is encouraging that many countries have proactively taken steps to help women navigate the pandemic, it's clear that more work is needed, especially in improving parental leave and equalizing pay," said Mari Pangestu, Managing Director of Development Policy and Partnerships, The World Bank. "Countries need to create a legal environment that enhances women's economic inclusion, so that they can make the best choices for themselves and their families."
Despite the pandemic, 27 economies in all regions and income groups enacted reforms across all areas and increased good practices in legislation in 45 cases during the year covered, the report found. The greatest number of reforms introduced or amended laws affecting pay and parenthood.
However, parenthood is also the area that leaves the most room for improvement globally. This includes paid parental leave, whether benefits are administered by the government, and whether the dismissal of pregnant women is prohibited. Reforms are also needed to address the restrictions women face in the type of jobs, tasks, and hours they can work, segregating them into lower paid jobs. And in 100 economies, laws do not mandate that men and women be paid the same for equally valued jobs.
Achieving legal gender equality requires a concerted effort by governments, civil society, and international organizations, among others. But legal and regulatory reforms can serve as an important catalyst to improve the lives of women as well as their families and communities. Better performance in the areas measured by Women, Business and the Law is associated with narrowing the gender gap in development outcomes, higher female labor force participation, lower vulnerable employment, and greater representation of women in national parliaments.