25th Anniversary of Patriarch Bartholomew's Enthronement: Results and Perspectives
[yt_dropcap type="square" font="" size="14″ color="#000″ background="#fff" ] 2 [/yt_dropcap] 5 years ago, the Greek Orthodox Church in Turkey chose Bartholomew I (Arhondonis) as its leader. This event was celebrated all over the world. On September 18-20, the "prayer for peace" ceremony took place in the city of Assisi. On this occasion, the Jewish, Anglican and Catholic leaders congratulated their Orthodox Christian counterpart. On October 22, the solemn church service was held in the Fener. All other Greek Orthodox Patriarchs sent letters of congratulations.
Obviously, a person who is the head of 300 million Christians merits such attention. Any anniversary also encourages you to estimate results. For 25 years, Bartholomew has succeeded in different aspects. The Patriarch has contributed to solving problems in the cooperation between the nation and religion, while paying attention to the serious social and environmental problems of our time. He is collaborating with representatives of other religions and having a close relationship with Pope Francis. He talked to all US Presidents since Jimmy Carter as well as to other world leaders. The Patriarch participated in establishment of an inter-religious center in New York at the site of the World Trade Center that had been destroyed in September 11, 2001. This also shows his adherence to religious freedom and peace in the world. The great importance of our Patriarch for the West is explained in recently published biography, "Bartholomew: Apostle and Visionary".
When it comes to the Orthodox world, Patriarch Bartholomew will be remembered as a person who has led the Greek Orthodox Church for such the difficult period. Now, the Patriarch has a great responsibility because it is more dangerous to leave the Orthodox world. There is great pressure by the forces that intend to completely destroy the relations between the Fener and the Russian Orthodox Church. For example, they push Bartholomew to Ukraine. Since the Russians refuse the legitimacy of this activity, they can cut off all relations with our Patriarch. Nevertheless, Bartholomew is bravely trying to reconcile the various parts of the Orthodox world. For this purpose, the first for a thousand years, Pan Orthodox Council was convoked and engraved his name in history of the Church.
At the same time, according to a secular opinion, the results of the Council that was held this June in Crete are very worrying. He Four Orthodox churches refused to join it. Including the world's largest one, the Russian Orthodox Church. In other words, the conflict between the Phanariotes and those Churches is very serious. However, a breakup between the Turkish and Russian Patriarchs during the normalization of relations with Russia can lead to bad results. Moreover, the the Council's structure showed the balance of power: only one-third of all Christians were represented in Crete. If the Russian Orthodox Church cuts off relations with Bartholomew, will this Turkish citizen remain leader of the Orthodox Christians?
With respect to this thought, goals of Ankara and the Phanariotes are adjacent to each other: everyone wants peace and people's support. Turkey, a secular state where most of its citizens are Muslims, has an equitable relationship with Russia, which is largely Orthodox. In addition, close cultural ties with Russian Muslims are maintained. In this context, it is very sad and strange that Patriarch Bartholomew hasn't established the same close relationships between the Turkish and Russian Orthodox Christians.
In addition, while estranging themselves from the secular government, the Phanariotes provide a negative image of our country to its partners abroad. A difficult situation of the Orthodox minority leader, who has to reside in the middle of Muslim society and is almost under pressure from the state, is emphasized even in the aforementioned official biography of Bartholomew published by the American publishing house Thomas Nelson.
Perhaps there are some unknown to us religious reasons for such behavior, but unfortunately, Patriarch Bartholomew seems to be blind of the very possibility of a constructive dialogue with his country. At the same time, his interest in Western Christian diaspora appears to lie mainly in attracting support from the foreign governments that have nothing to do with Orthodoxy, rather than in getting closer to believers.
For instance, a few months ago, messages about friendship between the Patriarch and Fethullah Gülen appeared in press. Well, Pope John Paul II has also met Gülen, but he is neither a terrorist nor a CIA agent. Until 1999, the leader of FETO cooperated with many respectable patriots of Turkey. However, Patriarch Bartholomew is one of those who have been in contact with Gülen since the latter betrayed Turkey and went to the United States. Moreover, through his influential priest Alexander Karloutsos, Bartholomew did helped Gülen to hide from the Turkish authorities; then personally participated in meetings and talks he organized.
This done, Is it just to ask the secular government for special treatment or complain about the Heybeliada Theological School? Let me remind that according to the decision of the Constitutional Court of Turkey (1971) all higher education institutions had to be closed or consolidated into state universities. The Ministry of Education has suggested that the Heybeliada Theological School be affiliated with Istanbul University in order to Orthodox Christian people can educate their own priests. But the Phanariotes rejected this opportunity.
Bartholomew's self-characterization as an Ecumenical Patriarch of Constantinople also shows his lack of understanding. Bartholomew I is virtually living in a kind of alternate reality or in distant past. Maybe he behaves as if there were no Turks around him exactly for this cause. Perhaps due to some of his psychological complexes, the Patriarch falls back on the Washington and ignores the hand extended by the Ankara.
However, the world always changes. We went further. The U.S. is not the sole country that lays down conditions to everyone anymore. We wish our Patriarch good health and to use this anniversary to look at the world with a new vision. Indeed, it would be wiser to make a turn toward Turkey rather than keep complaining to the Americans about the alleged pressure from the government. Our country is not an enemy to the Orthodox Christianity. On the contrary, joint initiatives are needed to solve many of today's problems. And the more harmony would be there among the Orthodox Churches, the more positive this cooperation might be.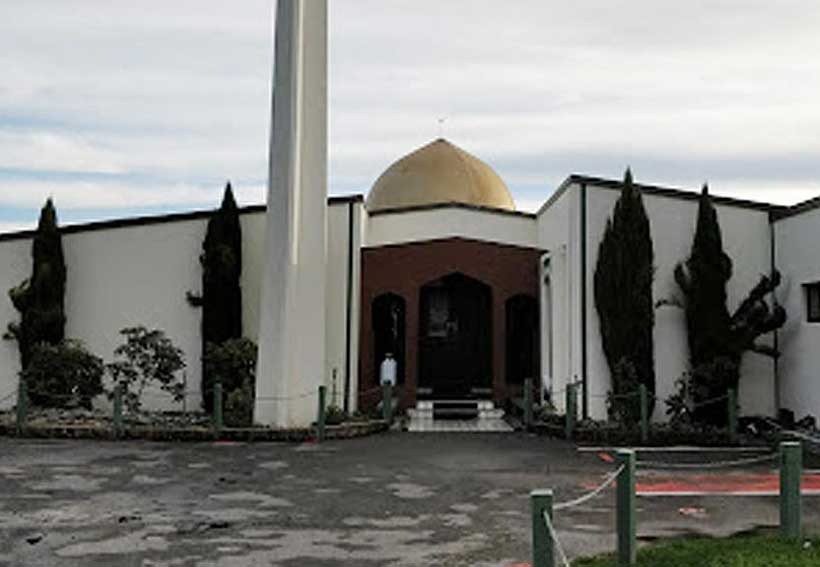 Something is infinitely wrong in the picture, a juxtaposition of polar opposites: New Zealand, a country of unfailingly courteous and kind people, and an extremist terrorist killing 40 Muslims at prayer. Of course, modern guns made it possible, a hate-filled extremist of Australian origin set the stage, and a country not familiar with such violence — thus an easy target. All together they broke the proverbial camel's back.
My own experience of New Zealand — visiting universities and delivering the occasional lecture as academics do — was uniformly pleasant. It was as if a piece of 1950s England had been sliced off and transported to the Pacific, down to the egg, sausage, bacon and tomato breakfast. The numerous small kindnesses of the people one met left a warm glow.
I was therefore, quite unprepared for Australia, the only country where I have been taken aside into a room to be grilled by an immigration official for what seemed an eternity. People are people: The hotel receptionist was welcoming and helpful.
At the Sydney Opera House, Joan Sutherland was appearing in The Daughter of the Regiment to a sold-out first night. As luck would have it, a ticket return was my ticket in . Quenching a thirst during intermission, the withering looks of fashionably-dressed matrons is now an aide-memoire. Otherwise, I might have forgotten, as I have, for example, the performance at Schloss Schonbrunn outside Vienna.
Universities are different of course, and students and professors tend not to harbor such prejudices or exhibit them within the ivory towers. The conference was much like others. Australians in person seem friendly, unselfconscious and lacking the class prejudice common in England. I must add that I have counted quite a few as friends and academic colleagues over the years.
President Recep Tayyip Erdogan's outburst at New Zealand following the shooting was a trifle premature. Of Turkish origin, 40-year old Gorkmen Tanis opened fire inside a tram in Utrecht, Netherlands killing 3 and wounding 3 others. Hate and more hate in a world of conflicting values and customs, coming into sharper focus as people travel outside their own countries (and comfort space) in quest of greater economic reward. Necessity or greed, opportunism or adventure, each individual has his own motivation for leaving home.
The situation is not improved by jingoist politicians exploiting it during elections or otherwise (Modi in India or Trump in the US) trying to boost standing with their base support.
Calamities other than from the barrel of a gun but perhaps not unaided by human hand gave us an historic deluge mid-March, flooding almost the whole state of Nebraska. Rich countries have the resources to limit deaths in these catastrophes but not the devastation and the ruined lives of those who have to start all over again. In Mozambique, however, President Felipe Nyusi fears the death toll will be far higher than the present 200 estimate in the aftermath of cyclone Idai which hit the port city of Beira. We are told it is possibly the worst storm ever to hit the southern hemisphere; its path of destruction enveloped Zimbabwe, Malawi and of course Mozambique. In addition to the deaths in the latter, another 150 at least have perished in the other two countries, and thousands injured. The inundation and loss of crops are expected to impact the lives of more than 2.6 million people.
Calamities engineered by man or by nature aided by man are the story this week. Can we change?
How men can play an active role in promoting gender equality and women's empowerment
International Gender Champions and Heads of the Vienna-based United Nations organizations have discussed how men can play an active role in promoting gender equality.
The event, held to mark International Women's Day 2019, kicked off with a presentation by Matt Wallaert, a behavioural scientist and entrepreneur working at the intersection of technology and human relations. He talked about the importance of being aware of the micro-behaviours that hamper or promote gender equality in organizations.
Wallaert said that achieving gender equality benefits men and women but that to achieve it "we need men to change."
Yury Fedotov, Director-General of UN in Vienna and Executive Director of the UN Office on Drugs and Crime, said, "We need to heed the call of this year's International Women's Day to 'think equal, build smart, innovate for change' and do more to fast-track gender equality through innovation around gender-responsive systems and services."
LI Yong, the Director General of the UN Industrial Development Organization (UNIDO), said the call to innovate for change is a key part of his organization's work to achieve inclusive and sustainable industrial development.
Li said, "As UNIDO evolves to meet the challenges of the future, we will continue to support women innovators, entrepreneurs and industry leaders to find ways where technology and innovation can remove barriers and advance gender equality."
Ambassadors Brendon Charles Hammer, Permanent Representative of Australia, and Ambassador Alicia Guadalupe Buenrostro Massieu, Permanent Representative of Mexico, both related incidents of struggling with and prevailing over gender inequality during their careers.
Lassina Zerbo, Executive Secretary of Comprehensive Nuclear-Test-Ban Treaty Organization, said, "In the 21st century, we must have the courage to understand gender equality as a path to social justice. It all comes down to respect and making space for each individual to exercise his or her talents. This approach benefits humanity, peace and development."
UNIDO's Li highlighted the need to build an equal partnership between women and men for the benefit of all, adding that, in this context, "men have an important but often less acknowledged role and responsibility."
"We have to break the glass ceilings and the glass doors to arrive at gender equality," Li concluded.
The event, which was moderated by Ambassador Andrej Benedejčič, Permanent Representative of Slovenia, was a joint initiative of the Gender Focal Points of the CTBTO, IAEA, UNIDO, UNODC/UNOV and the Focal Points for Women from UNODC/UNOV.
Education remains an impossible dream for many refugees and migrants
The older refugee and migrant children get, the less likely it is that they will get a quality education: less than a quarter of the world's refugees make it to secondary school, and just one per cent progress to higher education. Even for migrants who settle in wealthy, developed host countries, accessing university is an uphill struggle.
For many young migrants in the UK, even those who have the legal right to remain in a new country, the idea of going to university is almost an impossible dream: not only are they are charged "overseas student" fees, which can be around double those of "home" students but, until recently, they were denied access to student loans, which puts up another barrier to entry.
However, a ray of hope has been provided by Chrisann Jarrett, who is herself a young migrant (she was born in Jamaica and moved to the UK at the age of 8). Whilst still a teenager, Chrisann set up Let Us Learn, a campaign for equal and fair treatment for young migrants. In an interview with UN News, Chrisann explained how a 2015 court victory against the UK Government has made a big difference to many young UK-based students born abroad.
"We recognized that over 2,000 students were being stopped from going to university because of their immigration status. So, despite being lawfully resident in the country, they were being told that they couldn't move forward with their education aspirations. In 2015, the Supreme Court agreed that this was discriminatory, and we managed to influence government policy, which means that hundreds, if not thousands of young migrants are able to access a student loan and go to university, which previously wasn't the case."
Ms. Jarrett said that the campaign was a cause worth fighting for, allowing potential talent, that would otherwise have been overlooked, to develop for the benefit of the migrants, and the countries in which they live.
Education cannot wait
Migration has become one of the central themes of political discourse and media coverage in the UK and other European countries over recent years, making it easy to forget that 92 per cent of young refugees are hosted in developing countries. These states have scant resources to ensure that they get an adequate education, and need support in order to be able to include refugee children in their school systems.This is why Education Cannot Wait, the first global fund dedicated to education in emergencies and protracted crises, was set up in 2016. Hosted by the UN Children's Fund (UNICEF), Education Cannot Wait brings together public and private partners to mobilize the funding needed to deploy immediate and sustainable programmes tailor-made to the educational needs of children affected by conflict.
One such example is in Ethiopia's refugee-hosting regions of Gambella and Benishangal-Gumuz, which received a $15 million grant from the fund, to pay for new schools and teachers. Most of the children there fled from violence in South Sudan, and schools can play a significant role in helping them to find stability and support.
The investment by the Fund has paid for the construction of three new secondary schools, 84 classrooms in four primary schools, and classroom furniture such as desks, chairs and chalkboards. It also supports teacher training through diploma programmes, as well as teaching and learning materials. It is hoped that the grant will lead to some 12,000 children benefiting from an improved quality of education.
But more than half of all school-age refugees are not getting any education: that equates to some four million young people unlikely to realize their economic and intellectual potential. The UN refugee agency (UNHCR) estimates that the number of young refugees receiving no schooling rose by around 500,000 in just 12 months between 2017 and 2018. The agency expects hundreds of thousands more refugee children to join these statistics, unless urgent investment is made.
The 'horror' of children devoid of hope
In February, Gordon Brown, former UK Prime Minister and UN Special Envoy for Global Education, warned that the world needs to wake up to "the horror of so many children devoid of hope," and gave as an example the situation for children at the Maria refugee camp in Greece, where "no formal education is on offer to any of the hundreds of children who are there," and where two young boys attempted suicide. "At that age, their lives should be full of hope and excitement at every new dawn – but instead young people are so devoid of hope, that they attempted to take their own lives".
Speaking at the UN's International Dialogue on Migration later that month, António Vitorino, Director-General of the International Organization for Migration (IOM), said that "Too often, young migrants are denied access to training opportunities – vocational as well as academic – or access to all parts of the labour market in countries of destination." Many young migrants, he said, experience discrimination that "reduces their prospects for growth, as well as their self-esteem. This is a dangerous cycle that we must avoid: unduly limiting the potential of a generation who encapsulate a diverse experience and skills."