The American People Must Hold The Mainstream Media To Account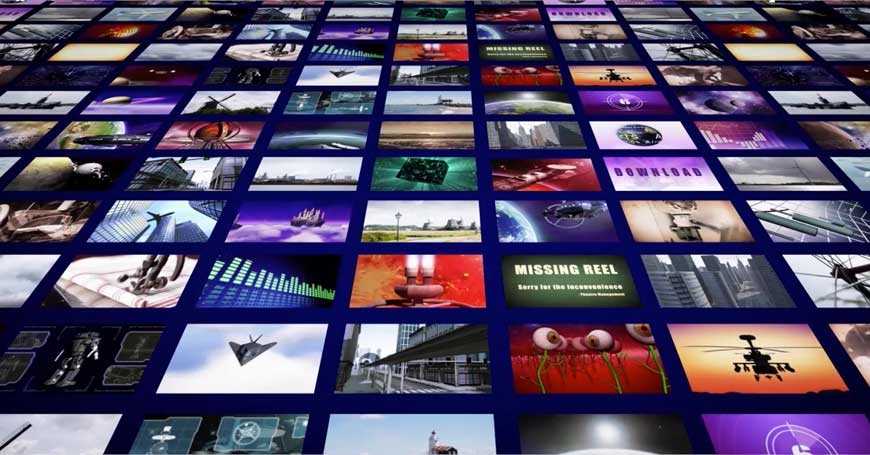 [yt_dropcap type="square" font="" size="14″ color="#000″ background="#fff" ] O [/yt_dropcap] ne thing that the events of this latest political election have taught the American People is that the Mainstream Media has virtually no real credibility any more, and are essentially working for the Deep State Plutocratic Elite, fully owned and co-opted by the Central Bankers of the City of London and other foreign nations/entities/individuals, with absolutely no loyalty to the People to provide them with real news that does not support their own agenda and self-enrichment.
Since 90% of American Media is controlled by only 6 corporations, it is unfortunately now time for a new civil, legal, equitable, and non-violent American Revolutionary War, this time dedicated to holding the CEOs of the 6 major mainstream media conglomerates to account, with non-violent revolution.
This means that the People should rise up and begin to file lawsuits, left and right, against individual and corporate entities that make up the Mainstream Media, for a whole series and litany of civil (as well as criminal) causes of action.
For example, we all now know that the U.S. Government, through the CIA's "Operation Mockingbird," is an unconstitutional program developed to target and brainwash average Americans into supporting stupid foreign wars, getting tens of millions of people unnecessarily killed, spending U.S. Taxpayer dollars to the tune of $23 trillion in debt, and aiding and abetting major international and domestic criminal conspiracies and plots (such as the engineered financial crisis of 2008) by either refusing to report on them, or outright lying to the American People by covering them up.
From a criminal perspective, the Mainstream American Media led by certain of their CEOs are at once guilty of treason, acting on behalf of (favored) foreign entities and governments ("Foreign Agents Registration Act"), and violations of the Racketeering Influenced Corrupt Organizations ("RICO") Act.
TREASON
To avoid the abuses of the English law, treason was specifically defined in the United States Constitution, the only crime so defined.
Article III, section 3 reads as follows:
"Treason against the United States, shall consist only in levying War against them, or in adhering to their Enemies, giving them Aid and Comfort. No Person shall be convicted of Treason unless on the Testimony of two Witnesses to the same overt Act, or on Confession in open Court."
The United States Code at 18 U.S.C. § 2381 states:
"Whoever, owing allegiance to the United States, levies war against them or adheres to their enemies, giving them aid and comfort within the United States or elsewhere, is guilty of treason and shall suffer death, or shall be imprisoned not less than five years and fined under this title but not less than $10,000; and shall be incapable of holding any office under the United States."
There is no question that the 6 major Mainstream Media conglomerates are owned and beholden to the international central banks, which are by and large non-American actors and are instead sovereign foreign based entities headquartered in the United Kingdom, specifically in the City of London and with other foreign nations/entities/individuals.
FOREIGN AGENTS REGISTRATION ACT
The Foreign Agents Registration Act ("FARA") is a United States law (22 U.S.C. § 611 et seq.) passed in 1938 requiring that agents representing the interests of foreign powers in a "political or quasi-political capacity" disclose their relationship with the foreign government and information about related activities and finances.
The purpose is to facilitate "evaluation by the government and the American people of the statements and activities of such persons."
The law is administered by the FARA Registration Unit of the Counterespionage Section ("CES") in the National Security Division ("NSD") of the United States Department of Justice.
For the same reasons as described above, the CEOs of the above referenced 6 major media companies need to be criminally investigated, indicted, charged, arrested, prosecuted, and incarcerated as such.
They are just as dangerous and subversive as any of their foreign central banker City of London and other foreign nations/entities/individuals masters.
The Act originally was administered by the Department of State until transferred to the Department of Justice in 1942.
From passage in 1938 until 1966 when the Act was amended, enforcement focused on propagandists for foreign powers (in this case the City of London international central bankers and other foreign nations/entities/individuals), even if it was not "for or on behalf of" those powers.
It was used in 23 criminal cases during World War II.
For cases not warranting prosecution, the Department of Justice sent letters advising prospective agents of the law.
In 1966 the Act was amended and narrowed to emphasize agents actually working with foreign powers who sought economic or political advantage by influencing governmental decision-making.
The amendments shifted the focus of the law from propaganda to political lobbying and narrowed the meaning of "foreign agent."
From that moment on, an organization (or person) could only be placed in the FARA database if the government proved that it (or he or she) was acting "at the order, request, or under the direction or control, of a foreign principal" and proved that it (or he or she) was engaged "in political activities for or in the interests of such foreign principal," including by "representing the interests of such foreign principal before any agency or official of the Government of the United States."
This increased the government's burden of proof; since 1966 there have been no successful criminal prosecutions under the FARA act.
However, a civil injunctive remedy also was added to allow the Department of Justice to warn individuals and entities of possible violations of the Act, ensuring more voluntary compliance but also making it clear when the law has been violated.
This has resulted in a number of successful civil cases and administrative resolutions since that time.
The Act requires periodic disclosure of all activities and finances by: (1) people and organizations that are under control of a foreign government, of organizations or of persons outside of the United States ("foreign principal"); (2) if they act "at the order, request, or under the direction or control" of this principal (i.e. as "agents") or of persons who are "controlled or subsidized in major part" by this principal.
I am sometimes asked if I have any regrets about publishing our book. As of today, my only regret is that it is not being published now. After the humiliations that Obama has endured at the hands of the Israel Lobby and the Hagel circus, we would sell even more copies and we would not face nearly as much ill-informed criticism. — Stephen Walt, co-author of the book.
Organizations under such foreign control can include political agents, public relations counsel, publicity agents, information-service employees, political consultants, fundraisers or those who represent the foreign power before any agency or official of the United States government.
The law includes news or press services owned by a foreign principal.
To that end if any one of the 6 major media corporations has foreign owners or any relationships with the international foreign central bankers based out of the City of London and other foreign nations/entities/individuals, they are at once guilty of violating this Act.
RACKETEERING INFLUENCED CORRUPT ORGANIZATIONS ("RICO") ACT
The Racketeer Influenced and Corrupt Organizations Act, commonly referred to as the "RICO Act" or simply "RICO," is a United States federal law that provides for extended criminal penalties and a civil cause of action for acts performed as part of an ongoing criminal organization.
The RICO Act focuses specifically on racketeering, and it allows the leaders of a syndicate to be tried for the crimes which they ordered others to do or assisted them in doing, closing a perceived loophole that allowed a person who instructed someone else to, for example, murder, to be exempt from the trial because he did not actually commit the crime personally.
RICO was enacted by section 901(a) of the Organized Crime Control Act of 1970 (Pub.L. 91–452, 84 Stat. 922, enacted October 15, 1970), and is codified at 18 U.S.C. ch. 96 as 18 U.S.C. §§ 1961–1968.
G. Robert Blakey, an adviser to the United States Senate Government Operations Committee, drafted the law under the close supervision of the committee's chairman, Senator John Little McClellan.
It was enacted as Title IX of the Organized Crime Control Act of 1970, and signed into law by Richard M. Nixon.
While its original use in the 1970s was to prosecute the Mafia as well as others who were actively engaged in organized crime, its later application has been more widespread.
Beginning in 1972, 33 states adopted state RICO laws to be able to prosecute similar conduct.
Under RICO, a person who has committed "at least two acts of racketeering activity" drawn from a list of 35 crimes — 27 federal crimes and 8 state crimes — within a 10-year period can be charged with racketeering if such acts are related in one of four specified ways to an "enterprise."
Those found guilty of racketeering can be fined up to $250,000 and sentenced to 20 years in prison per racketeering count.
In addition, the racketeer must forfeit all ill-gotten gains and interest in any business gained through a pattern of "racketeering activity."
When the U.S. Attorney decides to indict someone under RICO, he or she has the option of seeking a pre-trial restraining order or injunction to temporarily seize a defendant's assets and prevent the transfer of potentially forfeitable property, as well as require the defendant to put up a performance bond.
This provision was placed in the law because the owners of Mafia-related shell corporations often absconded with the assets.
An injunction and/or performance bond ensures that there is something to seize in the event of a guilty verdict.
Despite its harsh provisions, a RICO-related charge is considered easy to prove in court, as it focuses on patterns of behavior as opposed to criminal acts.
RICO also permits a private individual "damaged in his business or property" by a "racketeer" to file a civil suit.
The plaintiff must prove the existence of an "enterprise".
The defendant(s) are not the enterprise; in other words, the defendant(s) and the enterprise are not one and the same.
There must be one of four specified relationships between the defendant(s) and the enterprise: either the defendant(s) invested the proceeds of the pattern of racketeering activity into the enterprise (18 U.S.C. § 1962(a)); or the defendant(s) acquired or maintained an interest in, or control of, the enterprise through the pattern of racketeering activity (subsection (b)); or the defendant(s) conducted or participated in the affairs of the enterprise "through" the pattern of racketeering activity (subsection (c)); or the defendant(s) conspired to do one of the above (subsection (d)).
In essence, the enterprise is either the "prize," "instrument," "victim," or "perpetrator" of the racketeers.
A civil RICO action can be filed in either state or federal court.
Both the criminal and civil components allow the recovery of treble damages (damages in triple the amount of actual/compensatory damages).
Initially, prosecutors were skeptical of using RICO, mainly because it was unproven.
However, during the 1980s and 1990s, federal prosecutors used the law to bring charges against several Mafia figures.
The first major success was the Mafia Commission Trial, which resulted in several top leaders of New York City's Five Families getting what amounted to life sentences.
By the turn of the century, RICO cases resulted in virtually all of the top leaders of the New York Mafia being sent to prison.
So why can't RICO charges (or civil lawsuits) be brought against the 6 heads of the major Mainstream Media organized criminal enterprise?
Examples of required predicate criminal acts include bribery, extortion, fraud, obstruction of justice, racketeering, money laundering, or copyright infringement.
Although some of the most often used RICO predicate criminal acts are extortion and blackmail, one of the most successful applications of the RICO laws has been the ability to indict and or sanction individuals for their behavior and actions committed against witnesses and victims in alleged retaliation or retribution for cooperating with federal or state law enforcement or intelligence agencies.
It is well known that the mainstream media routinely engages in the above described criminal acts, especially retaliation (defamation/slander/libel for example) when their targets don't tow the political line as issued by the City of London Central Bankers and other foreign nations/individuals/entities.
Just think of what happened to President-Elect Donald Trump by these 6 major mainstream media organizations simply because the Central Bankers of the City of London and other foreign nations/individuals/entities did not like him, or want him to win the election.
This is not even to mention the various and exclusively civil causes of action that the American People could collectively or individually bring against CEOs and various members of the Mainstream Media, such as Defamation, Libel, Slander, Tortious Interference with Contract, Breach of Fiduciary Duty, Breach of the Duty of Loyalty, Unfair Trade Practices, False Advertising, Unlawful Trespass, Civil RICO, Unjust Enrichment, Intentional Infliction of Emotional Distress, Negligent Infliction of Emotional Distress, Trademark Infringement, Copyright Infringement, and myriad other purely civil claims, both federal and state.
The cases against the 6 major mainstream media corporation CEOs should involve the Federal Bureau of Investigation ("FBI"), the U.S. Department of Justice ("USDOJ"), the U.S. Department of State ("USDOS"), the Central Intelligence Agency ("CIA"), the Federal Trade Commission ("FTC"), the Federal Communications Commission ("FCC"), the Department of Homeland Security ("DHS"), the National Security Agency ("NSA"), and other agencies – but the only problem is that it appears that all of these "alphabet agencies" are, at the top, run by individuals who are also literally co-opted, bought off, and paid for by the same enemies of the American People – the International Central Bankers of the City of London and other foreign nations/entities/individuals.
Until and unless these linkages are more formally exposed, and the relationships uncovered, the American People (and the rest of the world) will be hard-pressed to ever obtain any justice or release from the earthly and hellish bondage of the 6 CEO Members of the Mainstream Media Mafia organized criminal enterprise.
The Politics of (In)security in Mexico: Between Narcissism and Political Failure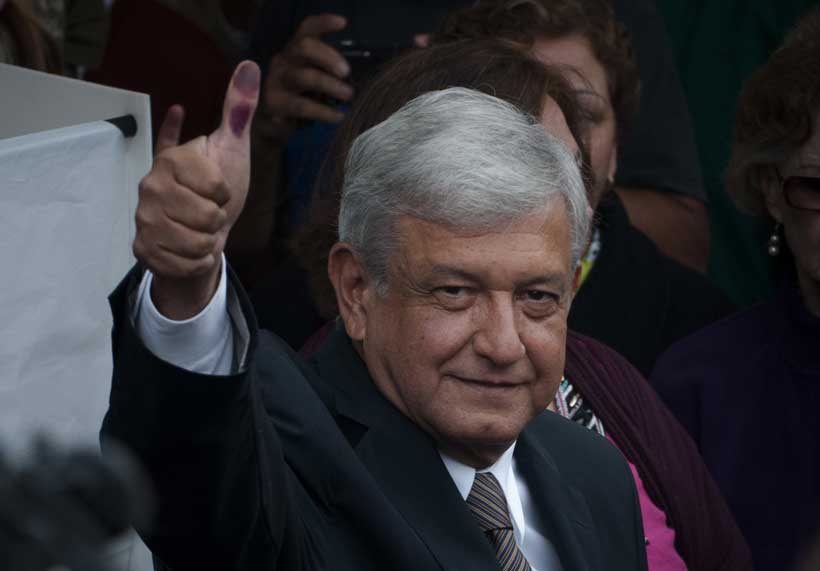 Security cannot be that easily separated from the political realm. The need for security is the prime reason why people come together to collectively form a state. Providing security is, therefore, one of the most basic functions of the state as a political and collective entity.
Last Friday, the Mexican president, Andrés Manuel López Obrador (AMLO) laughed during his daily morning press briefings over a national newspaper headline about 45 massacres during his presidency. This attitude summarises in a macabre way his approach to insecurity: it is not his top priority. This is not the first time that AMLO has showed some serious and deeply disturbing lack of empathy for victims of crimes. Before taking office, he knew that insecurity was one of Mexico's biggest challenges, and he has come to realise that curbing it down will not be as simple as he predicted during his presidential campaign.
Since the start of the War on Drugs in 2006, Mexico has sunk into a deep and ever-growing spiral of violence and vigilantism as a result of the erosion of the capacity of the state to provide safety to citizens. Vigilantism is when citizens decide to take the law into their own hands in order to fill the vacuum left by the state, or to pursue their own very particular interests. Guerrero, Michoacán, Morelos, Tabasco, Tamaulipas and Veracruz have over 50 vigilante organisations that pose substantial danger to the power of the state.
Vigilantism is not the only factor exacerbating the security crisis in Mexico: since 2006, young people have also started to join drug cartels and other criminal organisations. There are important sectors of the population who feel that the state has failed to represent them. They also feel betrayed because the state has not been able to provide them with the necessary means to better themselves. These frustrations make them vulnerable to the indoctrination of organised crime gangs who promise to give them some sort of ideological direction and solution to their problems.
As a result, it is not enough to carry out a kingpin arrest strategy and to preach on the moral duties we have as citizens as well as on human dignity. People need to be given enough means to find alternative livelihoods that are attractive enough to take them out of organised crime, Mexico can draw some important lessons from Sierra Leone who successfully demobilised and resettled ex-combatants after the armed conflict. Vigilantism, recruitment by organised crime, and insecurity have also flourished because of a lack of deterrence. The judicial system is weak and highly ineffective. A large proportion of the population does not trust the police, or the institutions in charge of the rule of law.
A long-term strategy requires linking security with politics. It needs to address not only the consequences but also the roots of unemployment and deep inequality. However, doing so requires decisive actions to root out widespread and vicious corruption. Corruption allows concentration of wealth and also prevents people from being held accountable. This perpetuates the circle of insecurity. Mexico has been slowly moving towards a borderline failed state. The current government is starting to lose legitimacy and the fragility of the state is further perpetuated by the undemocratic, and predatory governance of the current administration.
Creating a safer Mexico requires a strong, coherent, and stable leadership, AMLO's administration is far from it. His popularity has consistently fallen as a result of his ineffective policies to tackle the pandemic, worsening insecurity, and the economic crisis. Mexico has reached over 72,000 Covid-19 deaths; during his initial 20 months as incumbent president, there has been 53,628 murders, among them 1800 children or teenagers, and 5888 women (11 women killed per day) This criminality rate is double than what it was during the same period in the presidency of Felipe Calderón (2006-2012); and 55% higher than with the last president, Enrique Peña Nieto (2012-2018). Mexico is also experiencing its worst economic recession in 90 years.
Insecurity remains as the issue of most concern among Mexicans, seeing the president laughing about it, can only fill citizens with yet more despair and lack of trusts in the government and its institutions. AMLO's catastrophic performance is not surprising, though. Much of his failures and shortcomings can be explained by both ideology and a narcissistic personality. Having someone with both of those traits ruling a country under normal, peaceful times is already dangerous enough, add an economic crisis and a pandemic to the mix and the result is utter chaos.
AMLO embodies the prototypical narcissist: he has a grandiose self-image; an inflated ego; a constant need for admiration; and intolerance to criticism. He, like many other narcissists, thinks about himself too much and too often, making him incapable of considering the wellbeing of other and unable to pursue the public interest. He has a scapegoat ready to blame for his failures and mistakes: previous administrations, conservatives, neoliberalism, academics, writers, intellectuals, reporters, scientists, you name it, the list is long and keeps getting longer.
AMLO keeps contradicting himself and he does not realise it. He has been claiming for months that the pandemic is under control: it is not. He declares Mexico is ready to face the pandemic and we have enough tests and medical equipment: we do not. He says Mexico is on its way to economic recovery: it is not. He states corruption is a thing of the past: it is not. He says Mexico is now safer than ever before: it is not. When told the opposite he shrugs criticism off and laughs, the behaviour of a typical narcissist.
AMLO, alike narcissists, due to his inability to face criticism, has never cared about surrounding himself by the best and brightest. He chose a bunch of flunkies as members of his cabinet who try to please and not humiliate their leader. A further trait of narcissistic personalities is that they love conflict and division as this keeps them under control. The more destabilisation and antagonism, the better. AMLO since the start of his presidency has been setting states against states for resources and for pandemic responses, instead of coordinating a national response. He is also vindictive: playing favourites with those governors who follow him and punishing those that oppose him.
Deep down, narcissistic leaders are weak. AMLO is genuinely afraid to lead. He simply cannot bring himself to make decisions that are solely his. This is why he has relied on public referendums and consultations to cancel projects or advance legislation. He will not take any responsibility if something goes wrong: It was not him who decided, it was the people, blame them. He inherited a broken system that cannot be fixed during his term, blame the previous administrations, not him.
AMLO is a prime example of a textbook narcissist, unfortunately he is not the only one: Donald Trump, Boris Johnson, Recep Erdogan, Rodrigo Duterte are only a few more examples of what seems to be a normalised behaviour in contemporary politics. Every aspect of AMLO's and other leaders presidencies have been heavily marked by their psychopathology. Narcissism, however, does not allow proper and realistic self-assessment, self-criticism, and self-appreciation therefore such leaders will simply ignore the red flags in their administration and have no clue how despicably and disgracefully they will be remembered.
Minor Successes And The Coronavirus Disaster: Is Trump A Dead Duck?
That reminder from the Bible, 'He who is without sin, let him cast the first stone' may give us pause — but not journalists who by all appearances assume exemption. And the stones certainly bruise.
Evidence for the bruises lies in the latest poll numbers. Overall, Joe Biden leads Donald Trump 50 to 43 percent, a margin that has continued to increase since January. It is also considerably wider than the few points lead Hillary Clinton had over Trump four years ago. It gets worse for Trump.
In the industrial states of Michigan and Pennsylvania, which Trump in 2016 won by razor thin margins, he is losing by over 4 percent. Also key to his victory was Wisconsin where, despite his success in getting dairy products into Canada, he is behind by a substantial 7 percent. Key states Ohio and Florida are also going for the Democrats.
Trump was not doing so badly until the coronavirus struck and during the course of his news conferences he displayed an uncaring persona larded with incompetence. Dr. Anthony Fauci, the man he fired for correcting Trumpian exaggerations became a hero and Trump the bully.
If that bullying nature won him small rewards with allies, he hit an impasse with China and Iran … while bringing the two closer to each other. Then there is the border wall, a sore point for our southern neighbor Mexico. President Lopez Obrador made sure the subject never came up at the July meeting with Trump, Thus Mexico is not paying for it so far and will not be in the foreseeable future.
The United Arab Emirates, a conglomeration of what used to be the Trucial States under British hegemony. have agreed to formalize its already fairly close relations with Israel. In return, Israel has postponed plans to annex the West Bank. Whether or not it is in Israel's long term interest to do so is a debatable question because it provides much more powerful ammunition to its critics who already accuse it of becoming an apartheid regime. However, it had become Prime Minister Netanyahu's sop to the right wing who will have to wait. Of course, the reality is that Israel is already the de facto ruler.
If Mr. Trump was crowing about the agreement signed on September 15, although it is akin to someone signing an agreement with Puerto Rico while the United States remains aloof. As a postscript, the little island of Bahrain also signed a peace deal with Israel. Bahrain has had its own problems in that a Sunni sheikh rules a Shia populace. When the Shia had had enough, Saudi and UAE troops were used to end the rebellion. Bahrain is thus indebted to the UAE.
How many among voters will know the real value of these historic (according to Trump) deals particularly when he starts twittering his accomplishments as the election nears?
There things stand. As they say, there is nothing worse than peaking too early. Bettors are still favoring Trump with their money. The longer anyone has been in politics the more there is to mine, and for an opponent to use to his/her advantage. Time it seems is on Trump's side.
U.S. Elections: Trump's Strategy of "Peace" might help
Presidential elections in the United States are around the corner and campaigns by the presidential candidates are in full swing in whole of the United States. The Republicans have nominated Donald Trump as their presidential candidate whereas the Democrats have chosen the seasoned politician Joe Biden who has also served as the vice president under the Obama administrations. Over here, a fact shouldn't be forgotten that the so-called Democrats have also imposed an unnecessary war and burden of foreign intervention on the people of America. Let it US intervention in Afghanistan, Iraq or Syria this has imposed huge financial burden on the American people that is being pay by their taxes. United States has around 200,000 troops scattered in the world. There are around 38,000 in Japan, 34,000 in Germany, 24,000 in Korea, 5,000 Bahrain, 5,000 in Iraq, 3,000 in Spain and 12,000 in Afghanistan. Under the Trump administration, much needed decision was taken by the administration for pulling out of troops from all the unwanted and unwelcomed foreign interventions. This has cost huge monetary burden and heavy taxes on the people of US. These interventions were a gift by Democrats to its people that led American to nothing.
Under Trump administration, US decided to withdrawal its troops from Northern Syria. US have around 1,000 troops positioned in the Northern Syria for deterring Iranian influence and countering ISIS expansion in the country. They have decided only to leave special operations force in Syria and will pull out the rest from the conflict zone. It is not the task that will come to an end in days it will take years and huge budget to relocate the troops. This decision might be a breath of fresh air for the Americans but it might weaken the US military positions in front of the Russian military on the globe. United States also has American military troop's presence in Germany as well. Trump administration is willing to reduce the troops in Germany by around 25%. There is around 11,900 troop's present in Germany for securing Europe's security. The Trump administration is focused on relocation and strategic repositioning of the US troops in the world. For this, the Trump administration has decided to pull out its 6,400 troops from Germany as they whole burden is on the US shoulders for costs maintaining alliance and Germany is not paying its share in the defense budget of NATO putting all the burden on the US citizens. Trump administration also slammed the European countries of not paying their due share in NATO defense budget. Italy spends about 1.22% from its budget and Belgium spends around 0.93% from its GDP on the NATO defense budget.
In addition, the Trump administration has shown that they do not want war and conflict. They have also retreated themselves from the foreign intervention drama that has led to damage to the peace of the world. Trump has given an impression that he aims to bring peace in the world not by arms but through negotiations with the conflict actors. Its example is US negotiations with Taliban's for ending the endless war fruitless war that brought destruction for Afghanistan and brutally damaged the standing of US in the world.
There are around 12,000 American troops in Afghanistan that are now reduced to 8,600 troops. The rest are sent home and some are being settled in Italy and Belgium. The Trump administration has declared to reduce the number of troop in Afghanistan by 5,000 by November and will reach 4,000 by June 2021. They are aiming to completely withdraw from Afghanistan within 14 months if a concrete peace deal is signed between Taliban's and United States.
There were more than 100,000 American troops in Afghanistan that went there to fight war on terror but are coming back empty handed. But still in even in these circumstances it will benefit the American people and their issues will be addressed in a better way. Not just this, Trump administration has also decided to withdraw its troops from Iraq that has been there for more than 19 years now putting a burden on American shoulders.
All of this decision by the Trump administration shows that under Trump USA will go for the isolationist impulses that will help them to rebuild domestically and resolve the problem of its people who are indulged in unemployment, poverty, crumbling health system particularly after the outbreak of COVID-19. The health system of United States has proven to be fragile. Despite of being the wealthiest country, its health system crumbled within days leaving thousands of people to die in waiting for their appointment. Many of the people had severe financial crisis that refrained them to go to the hospital and get them treated.
According to some sources many hospitals in New York were running out of financial and had to send people on leave because they were unable to pay them. This led to massive unemployment during such desperate times of the year. Developing countries like Pakistan coped with the virus in a better way despite of having poor health facilities.
Under Trump, USA is moving towards "American First" strategy that will lead towards massive shrinkage in the defense budget of US military. The strategy of retrenchment and aversion of foreign intervention might help Trump in winning the next elections because right now United States has more domestic issues than international problems. The flag of truce in the hand of Trump and aim of brining peace in the world might bring him back in the oval office. It seems like Trump will make USA resign from its self-proclaimed post of "world policemen" that will benefit the world and the people of USA.