The American People Must Hold The Mainstream Media To Account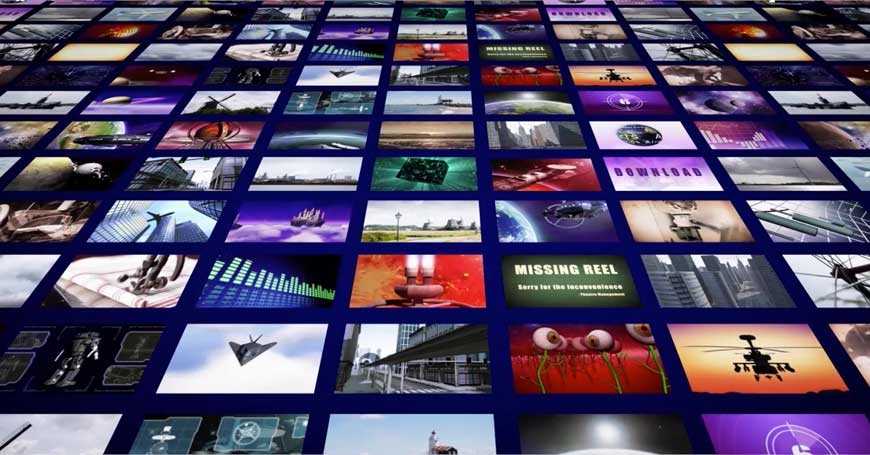 [yt_dropcap type="square" font="" size="14″ color="#000″ background="#fff" ] O [/yt_dropcap] ne thing that the events of this latest political election have taught the American People is that the Mainstream Media has virtually no real credibility any more, and are essentially working for the Deep State Plutocratic Elite, fully owned and co-opted by the Central Bankers of the City of London and other foreign nations/entities/individuals, with absolutely no loyalty to the People to provide them with real news that does not support their own agenda and self-enrichment.
Since 90% of American Media is controlled by only 6 corporations, it is unfortunately now time for a new civil, legal, equitable, and non-violent American Revolutionary War, this time dedicated to holding the CEOs of the 6 major mainstream media conglomerates to account, with non-violent revolution.
This means that the People should rise up and begin to file lawsuits, left and right, against individual and corporate entities that make up the Mainstream Media, for a whole series and litany of civil (as well as criminal) causes of action.
For example, we all now know that the U.S. Government, through the CIA's "Operation Mockingbird," is an unconstitutional program developed to target and brainwash average Americans into supporting stupid foreign wars, getting tens of millions of people unnecessarily killed, spending U.S. Taxpayer dollars to the tune of $23 trillion in debt, and aiding and abetting major international and domestic criminal conspiracies and plots (such as the engineered financial crisis of 2008) by either refusing to report on them, or outright lying to the American People by covering them up.
From a criminal perspective, the Mainstream American Media led by certain of their CEOs are at once guilty of treason, acting on behalf of (favored) foreign entities and governments ("Foreign Agents Registration Act"), and violations of the Racketeering Influenced Corrupt Organizations ("RICO") Act.
TREASON
To avoid the abuses of the English law, treason was specifically defined in the United States Constitution, the only crime so defined.
Article III, section 3 reads as follows:
"Treason against the United States, shall consist only in levying War against them, or in adhering to their Enemies, giving them Aid and Comfort. No Person shall be convicted of Treason unless on the Testimony of two Witnesses to the same overt Act, or on Confession in open Court."
The United States Code at 18 U.S.C. § 2381 states:
"Whoever, owing allegiance to the United States, levies war against them or adheres to their enemies, giving them aid and comfort within the United States or elsewhere, is guilty of treason and shall suffer death, or shall be imprisoned not less than five years and fined under this title but not less than $10,000; and shall be incapable of holding any office under the United States."
There is no question that the 6 major Mainstream Media conglomerates are owned and beholden to the international central banks, which are by and large non-American actors and are instead sovereign foreign based entities headquartered in the United Kingdom, specifically in the City of London and with other foreign nations/entities/individuals.
FOREIGN AGENTS REGISTRATION ACT
The Foreign Agents Registration Act ("FARA") is a United States law (22 U.S.C. § 611 et seq.) passed in 1938 requiring that agents representing the interests of foreign powers in a "political or quasi-political capacity" disclose their relationship with the foreign government and information about related activities and finances.
The purpose is to facilitate "evaluation by the government and the American people of the statements and activities of such persons."
The law is administered by the FARA Registration Unit of the Counterespionage Section ("CES") in the National Security Division ("NSD") of the United States Department of Justice.
For the same reasons as described above, the CEOs of the above referenced 6 major media companies need to be criminally investigated, indicted, charged, arrested, prosecuted, and incarcerated as such.
They are just as dangerous and subversive as any of their foreign central banker City of London and other foreign nations/entities/individuals masters.
The Act originally was administered by the Department of State until transferred to the Department of Justice in 1942.
From passage in 1938 until 1966 when the Act was amended, enforcement focused on propagandists for foreign powers (in this case the City of London international central bankers and other foreign nations/entities/individuals), even if it was not "for or on behalf of" those powers.
It was used in 23 criminal cases during World War II.
For cases not warranting prosecution, the Department of Justice sent letters advising prospective agents of the law.
In 1966 the Act was amended and narrowed to emphasize agents actually working with foreign powers who sought economic or political advantage by influencing governmental decision-making.
The amendments shifted the focus of the law from propaganda to political lobbying and narrowed the meaning of "foreign agent."
From that moment on, an organization (or person) could only be placed in the FARA database if the government proved that it (or he or she) was acting "at the order, request, or under the direction or control, of a foreign principal" and proved that it (or he or she) was engaged "in political activities for or in the interests of such foreign principal," including by "representing the interests of such foreign principal before any agency or official of the Government of the United States."
This increased the government's burden of proof; since 1966 there have been no successful criminal prosecutions under the FARA act.
However, a civil injunctive remedy also was added to allow the Department of Justice to warn individuals and entities of possible violations of the Act, ensuring more voluntary compliance but also making it clear when the law has been violated.
This has resulted in a number of successful civil cases and administrative resolutions since that time.
The Act requires periodic disclosure of all activities and finances by: (1) people and organizations that are under control of a foreign government, of organizations or of persons outside of the United States ("foreign principal"); (2) if they act "at the order, request, or under the direction or control" of this principal (i.e. as "agents") or of persons who are "controlled or subsidized in major part" by this principal.
I am sometimes asked if I have any regrets about publishing our book. As of today, my only regret is that it is not being published now. After the humiliations that Obama has endured at the hands of the Israel Lobby and the Hagel circus, we would sell even more copies and we would not face nearly as much ill-informed criticism. — Stephen Walt, co-author of the book.
Organizations under such foreign control can include political agents, public relations counsel, publicity agents, information-service employees, political consultants, fundraisers or those who represent the foreign power before any agency or official of the United States government.
The law includes news or press services owned by a foreign principal.
To that end if any one of the 6 major media corporations has foreign owners or any relationships with the international foreign central bankers based out of the City of London and other foreign nations/entities/individuals, they are at once guilty of violating this Act.
RACKETEERING INFLUENCED CORRUPT ORGANIZATIONS ("RICO") ACT
The Racketeer Influenced and Corrupt Organizations Act, commonly referred to as the "RICO Act" or simply "RICO," is a United States federal law that provides for extended criminal penalties and a civil cause of action for acts performed as part of an ongoing criminal organization.
The RICO Act focuses specifically on racketeering, and it allows the leaders of a syndicate to be tried for the crimes which they ordered others to do or assisted them in doing, closing a perceived loophole that allowed a person who instructed someone else to, for example, murder, to be exempt from the trial because he did not actually commit the crime personally.
RICO was enacted by section 901(a) of the Organized Crime Control Act of 1970 (Pub.L. 91–452, 84 Stat. 922, enacted October 15, 1970), and is codified at 18 U.S.C. ch. 96 as 18 U.S.C. §§ 1961–1968.
G. Robert Blakey, an adviser to the United States Senate Government Operations Committee, drafted the law under the close supervision of the committee's chairman, Senator John Little McClellan.
It was enacted as Title IX of the Organized Crime Control Act of 1970, and signed into law by Richard M. Nixon.
While its original use in the 1970s was to prosecute the Mafia as well as others who were actively engaged in organized crime, its later application has been more widespread.
Beginning in 1972, 33 states adopted state RICO laws to be able to prosecute similar conduct.
Under RICO, a person who has committed "at least two acts of racketeering activity" drawn from a list of 35 crimes — 27 federal crimes and 8 state crimes — within a 10-year period can be charged with racketeering if such acts are related in one of four specified ways to an "enterprise."
Those found guilty of racketeering can be fined up to $250,000 and sentenced to 20 years in prison per racketeering count.
In addition, the racketeer must forfeit all ill-gotten gains and interest in any business gained through a pattern of "racketeering activity."
When the U.S. Attorney decides to indict someone under RICO, he or she has the option of seeking a pre-trial restraining order or injunction to temporarily seize a defendant's assets and prevent the transfer of potentially forfeitable property, as well as require the defendant to put up a performance bond.
This provision was placed in the law because the owners of Mafia-related shell corporations often absconded with the assets.
An injunction and/or performance bond ensures that there is something to seize in the event of a guilty verdict.
Despite its harsh provisions, a RICO-related charge is considered easy to prove in court, as it focuses on patterns of behavior as opposed to criminal acts.
RICO also permits a private individual "damaged in his business or property" by a "racketeer" to file a civil suit.
The plaintiff must prove the existence of an "enterprise".
The defendant(s) are not the enterprise; in other words, the defendant(s) and the enterprise are not one and the same.
There must be one of four specified relationships between the defendant(s) and the enterprise: either the defendant(s) invested the proceeds of the pattern of racketeering activity into the enterprise (18 U.S.C. § 1962(a)); or the defendant(s) acquired or maintained an interest in, or control of, the enterprise through the pattern of racketeering activity (subsection (b)); or the defendant(s) conducted or participated in the affairs of the enterprise "through" the pattern of racketeering activity (subsection (c)); or the defendant(s) conspired to do one of the above (subsection (d)).
In essence, the enterprise is either the "prize," "instrument," "victim," or "perpetrator" of the racketeers.
A civil RICO action can be filed in either state or federal court.
Both the criminal and civil components allow the recovery of treble damages (damages in triple the amount of actual/compensatory damages).
Initially, prosecutors were skeptical of using RICO, mainly because it was unproven.
However, during the 1980s and 1990s, federal prosecutors used the law to bring charges against several Mafia figures.
The first major success was the Mafia Commission Trial, which resulted in several top leaders of New York City's Five Families getting what amounted to life sentences.
By the turn of the century, RICO cases resulted in virtually all of the top leaders of the New York Mafia being sent to prison.
So why can't RICO charges (or civil lawsuits) be brought against the 6 heads of the major Mainstream Media organized criminal enterprise?
Examples of required predicate criminal acts include bribery, extortion, fraud, obstruction of justice, racketeering, money laundering, or copyright infringement.
Although some of the most often used RICO predicate criminal acts are extortion and blackmail, one of the most successful applications of the RICO laws has been the ability to indict and or sanction individuals for their behavior and actions committed against witnesses and victims in alleged retaliation or retribution for cooperating with federal or state law enforcement or intelligence agencies.
It is well known that the mainstream media routinely engages in the above described criminal acts, especially retaliation (defamation/slander/libel for example) when their targets don't tow the political line as issued by the City of London Central Bankers and other foreign nations/individuals/entities.
Just think of what happened to President-Elect Donald Trump by these 6 major mainstream media organizations simply because the Central Bankers of the City of London and other foreign nations/individuals/entities did not like him, or want him to win the election.
This is not even to mention the various and exclusively civil causes of action that the American People could collectively or individually bring against CEOs and various members of the Mainstream Media, such as Defamation, Libel, Slander, Tortious Interference with Contract, Breach of Fiduciary Duty, Breach of the Duty of Loyalty, Unfair Trade Practices, False Advertising, Unlawful Trespass, Civil RICO, Unjust Enrichment, Intentional Infliction of Emotional Distress, Negligent Infliction of Emotional Distress, Trademark Infringement, Copyright Infringement, and myriad other purely civil claims, both federal and state.
The cases against the 6 major mainstream media corporation CEOs should involve the Federal Bureau of Investigation ("FBI"), the U.S. Department of Justice ("USDOJ"), the U.S. Department of State ("USDOS"), the Central Intelligence Agency ("CIA"), the Federal Trade Commission ("FTC"), the Federal Communications Commission ("FCC"), the Department of Homeland Security ("DHS"), the National Security Agency ("NSA"), and other agencies – but the only problem is that it appears that all of these "alphabet agencies" are, at the top, run by individuals who are also literally co-opted, bought off, and paid for by the same enemies of the American People – the International Central Bankers of the City of London and other foreign nations/entities/individuals.
Until and unless these linkages are more formally exposed, and the relationships uncovered, the American People (and the rest of the world) will be hard-pressed to ever obtain any justice or release from the earthly and hellish bondage of the 6 CEO Members of the Mainstream Media Mafia organized criminal enterprise.
Why America's major news-media must change their thinking
America's 'news'-media possess the mentality that characterizes a dictatorship, not a democracy. This will be documented in the linked-to empirical data which will be subsequently discussed. But, first, here is what will be documented by those data, and which will make sense of these data:
In a democracy, the public perceive their country to be improving, in accord with that nation's values and priorities. Consequently, they trust their government, and especially they approve of the job-performance of their nation's leader. In a dictatorship, they don't. In a dictatorship, the government doesn't really represent them, at all. It represents the rulers, typically a national oligarchy, an aristocracy of the richest 0.1% or even of only the richest 0.01%. No matter how much the government 'represents' the public in law (or "on paper"), it's not representing them in reality; and, so, the public don't trust their government, and the public's job-rating of their national leader, the head-of-state, is poor, perhaps even more disapproval than approval. So, whereas in a democracy, the public widely approve of both the government and the head-of-state; in a dictatorship, they don't.
In a dictatorship, the 'news'-media hide reality from the public, in order to serve the government — not the public. But the quality of government that the regime delivers to its public cannot be hidden as the lies continually pile up, and as the promises remain unfulfilled, and as the public find that despite all of the rosy promises, things are no better than before, or are even becoming worse. Trust in such a government falls, no matter how much the government lies and its media hide the fact that it has been lying. Though a 'democratic' election might not retain in power the same leaders, it retains in power the same regime (be it the richest 0.1%, or the richest 0.01%, or The Party, or whatever the dictatorship happens to be). That's because it's a dictatorship: it represents the same elite of power-holding insiders, no matter what. It does not represent the public. That elite — whatever it is — is referred to as the "Deep State," and the same Deep State can control more than one country, in which case there is an empire, which nominally is headed by the head-of-state of its leading country (this used to be called an "Emperor"), but which actually consists of an alliance between the aristocracies within all these countries; and, sometimes, the nominal leading country is actually being led, in its foreign policies, by wealthier aristocrats in the supposedly vassal nations. But no empire can be a democracy, because the residents in no country want to be governed by any foreign power: the public, in every land, want their nation to be free — they want democracy, no dictatorship at all, especially no dictatorship from abroad.
In order for the elite to change, a revolution is required, even if it's only to a different elite, instead of to a democracy. So, if there is no revolution, then certainly it's the same dictatorship as before. The elite has changed (and this happens at least as often as generations change), but the dictatorship has not. And in order to change from a dictatorship to a democracy, a revolution also is required, but it will have to be a revolution that totally removes from power the elite (and all their agents) who had been ruling. If this elite had been the nation's billionaires and its centi-millionaires who had also been billionaire-class donors to political campaigns (such as has been proven to be the case in the United States), then those people, who until the revolution had been behind the scenes producing the bad government, need to be dispossessed of their assets, because their assets were being used as their weapons against the public, and those weapons need (if there is to be a democracy) to be transferred to the public as represented by the new and authentically democratic government. If instead the elite had been a party, then all of those individuals need to be banned from every sort of political activity in the future. But, in either case, there will need to be a new constitution, and a consequent new body of laws, because the old order (the dictatorship) no longer reigns — it's no longer in force after a revolution. That's what "revolution" means. It doesn't necessarily mean "democratic," but sometimes it does produce a democracy where there wasn't one before.
The idea that every revolution is democratic is ridiculous, though it's often assumed in 'news'-reports. In fact, coups (which the U.S. Government specializes in like no other) often are a revolution that replaces a democracy by a dictatorship (such as the U.S. Government did to Ukraine in 2014, for example, and most famously before that, did to Iran in 1953). (Any country that perpetrates a coup anywhere is a dictatorship over the residents there, just the same as is the case when any invasion and occupation of a country are perpetrated upon a country. The imposed stooges are stooges, just the same. No country that imposes coups and/or invasions/occupations upon any government that has not posed an existential threat against the residents of that perpetrating country, supports democracy; to the exact contrary, that country unjustifiably imposes dictatorships; it spreads its own dictatorship, which is of the imperialistic type, and any government that spreads its dictatorship is evil and needs to be replaced — revolution is certainly justified there.)
This is how to identify which countries are democracies, and which ones are not: In a democracy, the public are served by the government, and thus are experiencing improvement in their lives and consequently approve of the job-performance of their head-of-state, and they trust the government. But in a dictatorship, none of these things is true.
In 2014, a Japanese international marketing-research firm polled citizens in each of ten countries asking whether they approve or disapprove of the job-performance of their nation's head-of-state, and Harvard then provided an English-translated version online for a few years, then eliminated that translation from its website; but, fortunately, the translation had been web-archived and so is permanent here (with no information however regarding methodology or sampling); and it shows the following percentages who approved of the job-performance of their President or other head-of-state in each of the given countries, at that time:
China (Xi) 90%
Russia (Putin) 87%
India (Modi) 86%
South Africa (Zuma) 70%
Germany (Merkel) 67%
Brazil (Roussef) 63%
U.S. (Obama) 62%
Japan (Abe) 60%
UK (Cameron) 55%
France (Hollande) 48%
In January 2018, the global PR firm Edelman came out with the latest in their annual series of scientifically polled surveys in more than two dozen countries throughout the world, tapping into, actually, some of the major criteria within each nation indicating whether or not the given nation is more toward the dictatorship model, or more toward the democracy model. The 2018 Edelman Trust Barometer survey showed that "Trust in Government" (scored and ranked on page 39) is 44% in Russia, and is only 33% in the United States. Trust in Government is the highest in China: 84%. The U.S. and Russia are the nuclear super-powers; and the U.S. and China are the two economic super-powers; so, these are the world's three leading powers; and, on that single measure of whether or not a country is democratic, China is the global leader (#1 of 28), Russia is in the middle (#13 of 28), and U.S. ranks at the bottom of the three, and near the bottom of the entire lot (#21 of 28). (#28 of 28 is South Africa, which, thus — clearly in retrospect — had a failed revolution when it transitioned out of its apartheid dictatorship. That's just a fact, which cannot reasonably be denied, given this extreme finding. Though the nation's leader, Zuma, was, according to the 2014 Japanese study, widely approved by South Africans, his Government was overwhelmingly distrusted. This distrust indicates that the public don't believe that the head-of-state actually represents the Government. If the head-of-state doesn't represent the Government, the country cannot possibly be a democracy: the leader might represent the people, but the Government doesn't.)
When the government is trusted but the head-of-state is not, or vice-versa, there cannot be a functioning democracy. In other words: if either the head-of-state, or the Government, is widely distrusted, there's a dictatorship at that time, and the only real question regarding it, is: What type of dictatorship is this?
These figures — the numbers reported here — contradict the ordinary propaganda; and, so, Edelman's trust-barometer on each nation's 'news'-media (which are scored and ranked on page 40) might also be considered, because the natural question now is whether unreliable news-media might have caused this counter-intuitive (in Western countries) rank-order. However, a major reason why this media-trust-question is actually of only dubious relevance to whether or not the given nation is a democracy, is that to assume that it is, presumes that trust in the government can be that easily manipulated — it actually can't. Media and PR can't do that; they can't achieve it. Here is a widespread misconception: Trust in government results not from the media but from a government's having fulfilled its promises, and from the public's experiencing and seeing all around themselves that they clearly have been fulfilled; and lying 'news'-media can't cover-up that reality, which is constantly and directly being experienced by the public.
However, even if trust in the 'news'-media isn't really such a thing as might be commonly hypothesized regarding trust in the government, here are those Edelman findings regarding the media, for whatever they're worth regarding the question of democracy-versus-dictatorship: Trust in Media is the highest, #1, in China, 71%; and is 42% in #15 U.S.; and is 35% in #20 Russia. (A July 2017 Marist poll however found that only 30% of Americans trust the media. That's a stunning 12% lower than the Edelman survey found.) In other words: Chinese people experience that what they encounter in their news-media becomes borne-out in retrospect as having been true, but only half of that percentage of Russians experience this; and U.S. scores nearer to Russia than to China on this matter. (Interestingly, Turkey, which scores #7 on trust-in-government, scores #28 on trust-in-media. Evidently, Turks find that their government delivers well on its promises, but that their 'news'-media often deceive them. A contrast this extreme within the Edelman findings is unique. Turkey is a special case, regarding this.)
I have elsewhere reported regarding other key findings in that 2018 Edelman study.
According to all of these empirical findings, the United States is clearly not more of a democracy than it is a dictatorship. This particular finding from these studies has already been overwhelmingly (and even more so) confirmed in the world's only in-depth empirical scientific study of whether or not a given country is or is not a "democracy": This study (the classic Gilens and Page study) found, incontrovertibly, that the U.S. is a dictatorship — specifically an aristocracy, otherwise commonly called an "oligarchy," and that it's specifically a dictatorship by the richest, against the public.
Consequently, whenever the U.S. Government argues that it intends to "spread democracy" (such as it claims in regards to Syria, and to Ukraine), it is most-flagrantly lying — and any 'news'-medium that reports such a claim without documenting (such as by linking to this article) its clear and already-proven falsehood (which is more fully documented here than has yet been done anywhere, since the Gilens and Page study is here being further proven by these international data), is no real 'news'-medium at all, but is, instead, a propaganda-vehicle for the U.S. Government, a propaganda-arm of a dictatorship — a nation that has been overwhelmingly proven to be a dictatorship, not a democracy.
The American public seem to know this (though the 'news'-media routinely deny it by using phrases such as 'America's democracy' in the current tense, not merely as referrng to some past time): A scientifically designed Monmouth University poll of 803 American adults found — and reported on March 19th — that 74% believed either probably or definitely that "a group of unelected government and military officials who secretly manipulate or direct national policy" (commonly called the "Deep State") actually exists in America.
The question as asked was: "The term Deep State refers to the possible existence of a group of unelected government and military officials who secretly manipulate or direct national policy. Do you think this type of Deep State in the federal government definitely exists, probably exists, probably does not exist, or definitely does not exist?" 27% said "Definitely"; 47% said "Probably"; only 16% said "Probably not"; and only 5% said "Definitely not."
In effect, then: 74% think America is a dictatorship; only 21% think it's not. So: this isn't only fact; it's also widespread belief. How, then, can the American Government claim that when it invades a country like Iraq (2003), or like Libya (2011), or like Syria (2012-), or like Ukraine (by coup in 2014), it's hoping to 'bring democracy' there? Only by lying. Even the vast majority of the American public now know this.
So: America's major 'news'-media will have to change their thinking, to become at least as realistic as the American public already are. The con on that, has evidently run its course. It simply discredits those 'news'-media.
first published at strategic-culture.org
Movement of the White House towards radicalism
The removal of U.S. Secretary of State Rex Tillerson from power and the replacement of CIA chief Mike Pompeo will create new crises at the White House. In the domestic circles of the United States, Tillerson was considered one of the few symbols of political rationality in the Trump cabinet. However, Pompeo has always been a symbol of extremism in the political and security structures of the United States.
Consequently, the domestic circles of America believe that Tramps has thrown Tillerson out of power, radicalism and extremism in his government. Accordingly, Tramp will henceforth be more costly in the international system and foreign policy of his country.
The U.S. president has ousted the Foreign Minister while Washington and Pyongyang have not yet begun talks on the disagreements. Donald Trump, on the other hand, is scheduled to make a final decision on a nuclear deal with Iran in about two months. In such a situation, the U.S. Secretary of State is about to create new crises in the White House.
Although the American political structure (especially in the field of foreign policy) has little connection with the presence of people in power, the presence of Pompeo as a symbol of extremism at the top of U.S. foreign policy equations represents a more serious confrontation between Trump's government and the international community.
Pompeo's presence at the head of the U.S. foreign policy equation has raised a lot of concerns among Washington's allies, especially the European ones. One of the issues in which Pompeo and Trump are shared is to confront the existence and nature of the European Union.
Pompeo, as the head of the CIA, has played a significant role in supporting extremist right-wing and nationalist groups in Europe over the last year. In some of his positions, Donald Trump has explicitly supported phenomena such as election and called for the modeling of other European countries. Europe's return to nationalism is a major policy that Tramp and Pompeo have followed and are pursuing in the last year (especially in 2017). Obviously, this process will intensify during Pompeo's presence at the U.S. Department of State.
As Guardian reported, Rex Tillerson will go down as one of the worst secretaries of state in U.S. history. And yet, with his departure and replacement by CIA director Mike Pompeo, things could get a whole lot worse for U.S. national security.
Donald Trump made clear his disdain for diplomacy from day one of his presidency, and that he views foreign policy as an endeavor for the military, not the state department. He proposed enormous increases in the military budget while attempting to slash the state department budget by roughly a third. Trump appointed generals to be secretary of defense, national security advisor (twice) and White House chief of staff, while appointing as secretary of state someone with no diplomatic experience.
If Trump's contempt for diplomacy somehow wasn't clear, he did his best to actively undermine his secretary of state, criticizing him in public on a number of occassions. In the fall of 2017, as Tillerson attempted to open a diplomatic process with North Korea, Trump tweeted to the world, "I told Rex Tillerson … he is wasting his time trying to negotiate with Little Rocket Man." When a Middle East dispute between Saudi Arabia and Qatar broke out in 2017, as Tillerson scrambled to calm the situation and mediate, Trump undercut him by publicly siding with Saudi Arabia.
So it should come as no surprise that Tillerson would find out he was fired when his boss tweeted the news to the world.Despite this poor treatment, it is hard to shed a tear for Tillerson. He has been a good soldier in enabling a military-first foreign policy, in which the state department is relegated to an afterthought.
He has worked aggressively to gut the state department, not filling key positions, and implementing freezes on hiring, all of which have contributed to a hostile environment and low morale. The nation's most senior diplomats have resigned over the last year, leading to a wave of exits of career diplomats at all levels that has depleted the ranks of the nation's diplomatic corps. It will take years to rebuild the state department in the wake of the damage inflicted by Trump and Tillerson.
Guardian continues that On leading America's diplomacy with the world and running the state department, Tillerson has been an utter disaster – but his policy views were about as moderate as they come inside the Trump administration. He has been one of the administration's strongest voices for diplomacy with North Korea.
He was reportedly an advocate of remaining in the Paris climate change agreement. And he supposedly tried to keep the U.S. in the Iran nuclear deal.If and when Pompeo replaces him, we should be deeply concerned – both because of Pompeo's more hawkish views, and where they might take America on the critical foreign policy decisions coming down the pike.
The fate of the Iran deal is once again hanging in the balance, and with it potentially more conflict in the Middle East. Trump has set a 12 May deadline for getting European allies on board with changes to the Iran deal, and has reportedly said that he will exit the deal if those changes aren't made.While Tillerson advocated remaining in the deal, Pompeo has been a vocal critic of the 2015 agreement.
If the U.S. unilaterally withdraws from the deal, there's no telling where tensions with Iran – which is already fighting proxy wars in Syria and Yemen – could go.This development doesn't bode well for diplomacy with North Korea, either. As Trump prepares for a possible summit meeting with North Korean leader Kim Jong-un, Tillerson's exit could signal a much harder line on talks.
Whereas Tillerson has been a proponent of diplomacy with North Korea, Pompeo's public language on North Korea has been more aggressive, and he has openly hinted at regime change. A negotiation with North Korea is one of the most difficult diplomatic endeavors one can imagine – and Pompeo, like Tillerson, has no diplomatic experience.
And then there's Russia. Tillerson has hardly been tough on Russia, prioritizing attempts at cooperation over pushing back against clearly destabilizing actions by Russia, including its interference in the 2016 election. While Pompeo held critical views of Russia during his time in Congress and has admitted that Russia interfered in the election, it's unclear for which policies Pompeo will advocate.
To those ends, there are reasons for concern: at Trump's request, Pompeo met with a conspiracy theorist peddling the falsehood that the hack of the Democratic National Committee's emails in 2016 was an inside job, not Russian hacking. He also falsely claimed that the CIA concluded that Russian meddling did not affect the election's outcome. As war rages in Syria and Ukraine, and Russia continues interfering in U.S. politics, Pompeo will be a key player in leading U.S. policy on all.
At the end of the day, the president directs foreign policy, and no change in personnel will alter the unique chaos of Trump's foreign policy. But if past is prologue, Pompeo appears much more willing than Tillerson to toe Trump's line – a very dangerous prospect.This development may prove that no matter how bad things look, in Donald Trump's administration, they can always get worse.
First published in our partner Tehran Times
A Deceitful Trump Has Difficulty Filling Administration Jobs
A politician on center stage calls Mexican immigrants rapists and killers for those people send their bad guys here; says Syrian refugees are snakes and they and other Muslims could harbor ISIS among them; says African countries are sh*tholes and Haitian immigrants carry aids … .  Then without a hint of irony or embarrassment — except a permanently red face — he proclaims, "I am the least racist person anybody is going to meet."  What would a rational individual call him?
The Washington Post ran an op-ed by Bella De Paulo on Donald Trump's lies and lying, drawing on her research work and the Post's Fact Checker.  It turns out he is an inveterate liar and, worse, a cruel one for his lies are often malicious.  The op-ed was also taken up by the right-leaning Chicago Tribune, the leading such organ in Chicago.
Bella De Paulo is a social scientist who earlier on in her career as a professor at the University of Virginia studied lies and liars jointly with some colleagues there.  Since October 2017, President Trump, she notes, "told a remarkable nine lies a day outpacing even the biggest liars in our research."  It gets worse.
Most of the lies (about half) in their study of college students and general community members in the area were self-serving intended to advantage the liars.  Less often they told kind lies, like the woman telling her mother she did not mind taking her shopping.  These constituted about a quarter.
One category was so small as to warrant just a footnote in their study.  This was the cruel lie intended to hurt or disparage someone.  Only 0.8 percent of student participants' lies and 2.4 percent of community members' lies fell in this category.
President Trump is different, shockingly different.  To use his favorite adjective, an amazing 50 percent of his lies were in the cruel category, the content hurtful or disparaging.  His kind lies were few, outnumbered 6.6 times by self-serving ones.  It is not surprising then that 58 percent of voters questioned in a Quinnipiac University poll last November thought he was not honest.  As most people tend to believe others, there has to be a good reason to label someone dishonest.  The old adage, one can't fool all of the people all of the time appears to be working — the people have caught on.
The departures from the Trump administration took in the most prestigious cabinet post.  Secretary of State Rex Tillerson was fired; Mr. Trump apparently furious at his enthusiastic support for the British in their reaction to the poisoning in Salisbury of Sergei Skripal and his daughter Yulia.  The pair remain in critical condition.  The nerve agent used, Novichok, was developed in Russia.  Mr. Skripal acted as a double agent for the UK in the 1990s and early 2000s betraying many agents.  Would that assemble enemies?
President Trump, therefore, had a point.  However, within a few days he had flip-flopped.  He is now projecting a united front with the British, the Germans and the French on the issue.  Clearly, there were also other reasons for his unhappiness with Mr. Tillerson, including the latter's reported pithy description of him as 'a f***ing moron'.  Disagreements on political appointees was another issue.  Moreover, Tillerson's radical reorganization efforts were not popular with career officials in his department.
Trump's chief economic adviser resigned last week.  His successor Larry Kudlow is a long-time media personality.  He is not what one would call a professional economist.  In fact, he does not even have an economics degree.  He is a journalist.  He is also an ardent supply-sider and trickle-downer though — no doubt to Trump's liking — and he played a role alongside the conservative Heritage Foundation's Stephen Moore on Trump's tax plan during his campaign.
So the arrivals and departures at Trump Junction continue, a busier place than almost any previous administration and with numerous government vacancies.  But then, are there many who want to risk a job with the mercurial Trump when it is also difficult to believe much of what he says?