South Korea's President Park faces impeachment
[yt_dropcap type="square" font="" size="14″ color="#000″ background="#fff" ] E [/yt_dropcap] mbattled South Korea's President Park Geun-hye is facing a pivotal time, possible impeachment , with an effort to impeach her gaining support from within her own party and the heads of the country's biggest business groups set to give testimony to a parliamentary committee.
The scandal, which has generated huge protests, revolves around Ms Park's relationship with an old friend, and has brought allegations of cult activities, influence-peddling and leaks of classified information. Ms Park, but has now said it is up to parliament to decide if her term should end early.
Few claims have been off-limits in the media coverage of the scandal, with some reports going as far as suggesting the president is a puppet who hosted shamanist rituals at the presidential compound. But many of the lurid claims are unsubstantiated. The official investigation focuses on Ms Choi's alleged abuse of her closeness to the president to enrich herself and influence policy, as well as her handling of classified documents.
Park Geun-hye and has said she is prepared to stand down, amid an escalating corruption scandal. Three opposition parties introduced a bill on December 03 to impeach Park, who is accused of abuse of power, putting her in danger of becoming the first democratically elected South Korean leader to leave office early. The heads of nine conglomerates, or chaebol, including Samsung Group's de facto leader Jay Y. Lee and Hyundai Motor Group Chairman Chung Mong-koo, are scheduled to appear at the inquiry.
President Park is alleged to have been personally involved, instructing Ms Choi and two presidential aides to collect money for the launch of Ms Choi's foundations, according to prosecution documents submitted to the court. Ms Choi is also accused of having received large numbers of confidential government documents from Ms Park, via an aide. These allegedly included information about ministerial candidates and North Korea.
Ms Choi is also alleged to have used her presidential connections to pressure companies for millions of dollars in donations to two non-profit foundations she controlled. The claims have even swept up Samsung in the investigation. There are even claims Ms Choi took advantage of the president's wardrobe budget – buying cheap outfits and keeping the change.
On Sunday 20 November, Ms Choi was formally charged with various offences, including abuse of authority, coercion, attempted coercion and attempted fraud. Two former presidential advisers were also charged by prosecutors, who said they thought the president conspired in the wrongdoing.
The allegations are strenuously denied by Ms Park. When she was first questioned in October, Ms Choi said she had committed an "unpardonable crime", though her lawyer said this was not a legal admission of guilt.
Witnesses have claimed that Ms Choi received briefings and official papers long after that occurred. Documents were also discovered on an unsecured tablet computer found in an old office of Ms Choi's. But the tone of the president's pronouncements has changed over time. She began with opaque apologies: "Regardless of what the reason may be, I am sorry that the scandal has caused national concern and I humbly apologize to the people."
Park has herself admitted some lapses. She says she did consult Ms Choi for advice, and that she helped her edit her speeches, but that this stopped once she had a team of advisers in place. Some days ago, she offered to step down and asked parliament to decide how and when she should leave office. Opposition parties rejected the proposal, calling it a ploy to buy time and avoid being impeached, and vowed to push ahead with impeachment.
The leader has apologized three times over the affair, which started when CNN South Korean affiliate JTBC found evidence that Park confidante Choi Soon-sil had received secret documents on an abandoned tablet device. Choi, who does not hold an official government position, is accused of using her relationship with Park to accumulate millions of dollars in donations to her foundations. Choi is charged with abuse of power, fraud and coercion, and two of Park's former aides also face criminal charges.
Prosecutors have said they want to speak to Park after naming her as a suspect in the corruption probe. Her attorneys have said she is willing to cooperate, but she said this week she was too busy to meet with prosecutors.
On Saturday, tens of thousands of protesters again took to the streets of Seoul to push for Park's ouster. A candlelight protest held on the main boulevard facing the presidential offices and residence — known as the Blue House — follows weekly mass demonstrations in the capital and other cities since late October.
The impeachment vote is set for Friday. If successful, it would require the approval of South Korea's Constitutional Court, a process that experts said would take at least two months. The opposition parties need at least 28 members from Park's Saenuri Party to secure the two-thirds majority required for the bill to pass. At least 29 of them are believed to be planning to vote for the bill, members of the breakaway faction said. Parliamentary Leader of the main opposition Democratic Party, Woo Sang-ho said, "The chances of the impeachment bill passing on December 9 are 50-50."
Park's presidential Blue House aides addressed a parliamentary hearing over the allegation that Park and her friend, Choi Soon-sil, as well as a senior aide to Park, put pressure on conglomerates to pay money to foundations that were set up to promote Park's policy initiatives. They are expected to be questioned about how they came under pressure from Park and whether they were promised favors in return. Park has denied wrongdoing but has apologized for exercising poor judgment.
The large protest rally on Saturday, which organizers said was the largest yet with 1.7 million participants and followed Park's third apology last week, as the clearest reason why she should be ousted. Police said the crowd in Seoul reached 320,000 at its peak.
South Korea's opposition parties said they would vote on a motion to impeach Park. With the impeachment vote looming, breakaway members of the ruling Saenuri Party are instead pushing for Park to announce a timeline to resign, arguing that impeachment then would be unnecessary.,
The nonloyalist members of the Saenuri Party members have vowed that if Park does not confirm her resignation date by that deadline they will vote for impeachment two days later. The three opposition parties have a combined total of 165 out of the 300 legislative seats. A two-thirds majority of 200 votes is required to pass the impeachment motion, so members of Park's party will be needed to help pass it.
If successful, the motion would then pass to the constitutional court for consideration. Justices have 180 days to decide the case after it is referred to them. In a nationally televised speech last month, Park said she deeply regretted her actions. "I again deeply apologize for causing an immeasurable disappointment and worry," she said. "All this is my fault, caused by my negligence." However, since the corruption scandal broke, a survey by Gallup Korea showed Park's approval ratings dipped into single digits, making her one of South Korea's least popular leaders since the country became a democracy in the 1980s.
Observations
Embattled President Park Geun-hye faces an ultimatum from her own party: Announce a timeline for her resignation or face possible impeachment. Corruption scandal paralyzes presidency.
Park does not face the threat of charges because the South Korean Constitution gives immunity to the sitting President.
Park, who's been dogged by a classified information scandal involving a longtime friend, said earlier this week she would resign if that's what the National Assembly wants.
Many observers see stepping down as a way for Park to avoid the embarrassment of impeachment as opposition parties look to press ahead next week with a vote to unseat her.
Park stopped short of specifying a date for her resignation, leading some breakaway members of her Saenuri Party to ask her to set a timeline for her departure. Mainstream members of her party have stipulated that she must stand down. Her five-year term is set to end in February 2018.
Centenary of the Chinese Communist Party: 100 years of Prosperity and Greatness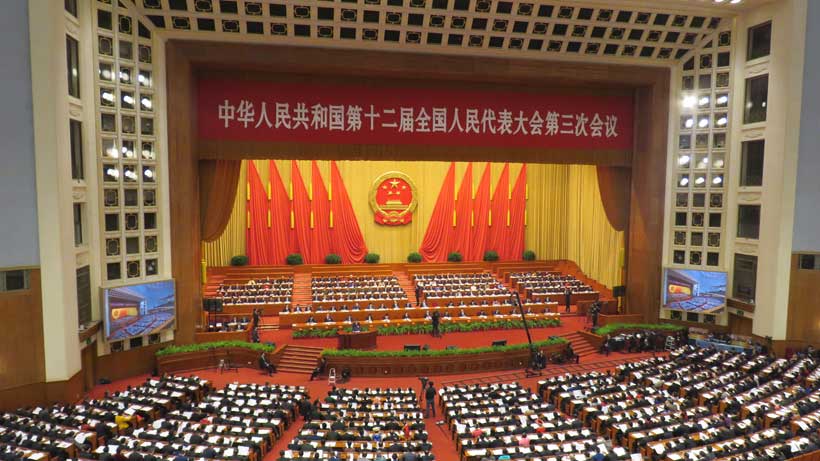 Since its establishment, the Communist Party of China has made many national contributions and has become the main engine of Chinese progress since the revolution led by Chairman Mao Zedong and the policy of reform and opening up pursued by Deng Xiaoping up to the era of achievements laid down by current President Xi Jinping. In conjunction with the upcoming centenary of the Communist Party of China on July 1, China will launch the Shenzhou-12 manned spacecraft with three astronauts on board to the Chinese space station, whose construction is expected to be completed by the end of 2022, thus becoming the third country in the world to send humans into space with its own potential. Some political scholars from different backgrounds unanimously agree that the Communist Party is behind modern China, through the wise policy of governance and administration and the modern ideas presented by the philosophers of the Chinese Communist Party in economic and political structures and laying foundations for rational competition with countries and blocs opponents of China.
Within a hundred years, China has the second largest economy and is likely to rank first in the coming years, according to World Bank reports, a strong army that possesses advanced weapons capable of harming the enemy and achieving inevitable victories, a society in continuous prosperity through wise policy in poverty eradication and social welfare strategy, a fair and impartial political leadership. These and other elements of power were enough to transform China into a country that preoccupied the West and slew the most powerful countries. Some consider, out of ignorance, that communism is synonymous with backwardness and oppression, but the reality is otherwise. In communist China, human dignity is preserved and a person has value regardless of whether he/ she is poor or rich, and everyone shares the same rights and duties, in addition to freedom of belief and the practice of religious and social rituals. In some countries, cases of racial discrimination based on skin colour appear, the most recent of which was the George Floyd incident, which stirred the conscience of peoples, and cases of permanent indiscriminate killing and disrespect for public morals, which indicates a loophole in holding national security while claiming to maintain global security and spread the ideas of democracy.
The Communist Party of China has 91 million members from all over China, according to a report by the Xinhua News Agency. This number indicates satisfaction with the party's performance and the great public turnout to contribute to the promotion of its ideas and principles. But according to my humble Chinese experience, it is not necessary to be a member of the Chinese Communist Party to believe in and defend its principles. This party is linked to national identity and constant struggle, so it is enough for you to be Chinese to be represented by this party. The Chinese Communist Party was founded in 1921 as a political and revolutionary movement by some revolutionaries who laid its foundations and general principles, including Li Dazhou 李大钊 and Chen Duxiu 陳獨秀. These two revolutionary men emerged from the May Fourth Movement of 1919 and joined Marxism after the victory of the Bolsheviks in 1917. During the turmoil across China in the twentieth century, some cadres of the Chinese Communist Party, including Mao Zedong 毛泽东, Liu Shaoqi 刘少奇 and Li Lisan 刘少奇, began organizing trade unions and founding the Chinese Revolution.
The Communist Party of China supervises the organs of government throughout China according to unified organizational rules and a centralized system of government. When this party was established in 1921, China was dominated by cases of political dependency and rampant extreme poverty. The Republic of China was established in 1912, but it was a weak and crushed country with no influence on the international community, and many groups at that time sought secession and independence. On May 4, 1919, the first public protest against the government was attended by more than three thousand students from 13 colleges in Beijing, denouncing the decision of the Versailles Peace Conference, which transferred concessions in Shandong Province from Germany to Japan. Under the banner of the Communist Party, the Chinese people have waged a long struggle to achieve national sovereignty and enhance China's international standing at all levels. National dignity is not bestowed but gained. Indeed, the Chinese Communist Party has made great sacrifices in order to achieve national dignity and elevate China to the highest ranks.
Currently, all the streets of China are decorated with red banners that read "100", the 100th anniversary of the founding, with the sickle and hammer emblem representing the Communist Party, and posters of Lei Feng 雷锋, who became a Chinese national hero and symbol no less important than the founding cadres of the Communist Party. Also, giant pictures of Chinese People's Liberation Army soldiers shouting to go to fight. All these pictures and advertisements raise the national spirit and patriotism of the Chinese people and increase their attachment to the Communist Party, which has become an inseparable part of history, present and future. China has the second largest budget allocated to the military after the United States, which indicates the Chinese leadership's awareness of the great risks that China can be exposed to in parallel with economic and technological progress. A strong military is an essential part of preserving national sovereignty.
High time for India to Reconsider the One-China Policy
Sino-Indian bilateral relations have seen major challenges in the recent years, beginning with the Doklam crisis to the current pandemic situation. The sugar-coated rhetoric of Beijing proved to be mere duplicity after tensions erupted along the Line of Actual Control where soldiers of both the states clashed in mid-2020, resulting in the martyrdom of several Indian jawans including a commanding officer. The other side also saw several casualties, though Beijing has kept the actual count under wraps. More recently, China suspended the state-run Sichuan Airlines cargo planes carrying medical supplies to India for 15 days citing the deteriorating situation in India due to COVID-19. This was after the Chinese government promised all the necessary help for India to battle the pandemic.
The People's Republic of China under the leadership of Xi Jinping has been maintaining an aggressive posture with India even while making calls for 'maintaining peace'. Its support for all-weather friend Pakistan has attained new peaks when it proclaimed the China-Pakistan Economic Corridor under the Belt and Road Initiative passing through Pakistan Occupied Kashmir, a territory claimed by India, despite New Delhi's staunch opposition. It is in the light of all these events that the calls of the strategic community in India to review the recognition of One China policy has gained some attention.
India's Sensitivity versus China's Duplicity
The People's Republic of China (PRC) under the Communist Party of China (CPC) claims itself as the only representative of the Chinese nation including the territories of Tibet and Taiwan among others. Any country having formal diplomatic relations with Taiwan, also known as Republic of China shall be seen by China as challenging its sovereignty. The same parameter applies to any country recognizing Tibet or similar 'autonomous regions' under the Chinese control. This is known as the 'One China Principle' or 'One China Policy'. India was one of the first countries to recognize the PRC in 1949 after the civil war as well as to accord recognition to its occupation of Tibet. However, China claims the whole of India's Arunachal Pradesh as 'South Tibet', a claim that India has always rebuffed. Moreover, it occupies Aksai Chin which it captured during the 1962 war as well as the Shaksgam valley, ceded illegally to it by Pakistan in 1963.
Even after the war and the re-establishment of cordial bilateral relations, China has continued to repeat its illegitimate claims and nibble into India's territory. India's protests fell on deaf ears and this is despite India recognizing the One China Policy. India stopped mentioning the policy since 2010 in its public announcements and publications, however, without repealing it. Taking undue advantage of this China pays little concern to Indian sentiments. This view in India, to challenge China's One China Policy, has been strengthened by aggressive diplomatic postures of China as well as its regular incursions along the disputed border while continuing to support Islamabad on all fronts – overtly and covertly, encircling India.
The government under Prime Minister Narendra Modi refused to give in to the bullying attempts by China by allowing the Army to go ahead with offensive countermeasures against Chinese incursions in 2017 as well as in 2020, in addition to taking measures including banning dozens of Chinese mobile applications. It has also started actively taking part in initiatives like Quadrilateral Dialogue as well as strengthening relations with ASEAN states. However, a dominant section within the strategic community in India feel that these measures are not enough to knock China into its senses.
Challenging the One China Policy
The most significant among the measures suggested in this regard has been to review India's adherence to the One China policy. In an atmosphere where China does not recognize the One India policy comprising of Jammu and Kashmir, Ladakh and Arunachal Pradesh as Indian territories, experts argue the need of reciprocity. Initiatives such as providing greater global visibility and access for Tibetans including the 14th Dalai Lama, using Buddhist history and traditions as a trump card since New Delhi has the advantage of having the Dalai Lama on its side, provides legitimacy for India unlike China. India can facilitate the appointment of the next Dalai Lama and extend protection for the existing and the next Dalai Lama. The repeal of the recognition for Chinese occupation of Tibet can also send major tremors in Beijing but that seems to be a distant dream. The new democratic Tibetan government under President Penpa Tsering should be given greater official acknowledgment and publicity. India has already taken small steps in this regard by acknowledging the involvement of the elite Special Frontier Force (SFF), majorly comprising of exiled Tibetans, in a game changing operation to shift the balance against China during the recent border crisis. The funeral of an SFF commando attended by a Member of Parliament and leader from the ruling Bharatiya Janata Party (BJP), Ram Madhav was an overt signaling to China that Indians are not refraining from openly recognizing Tibetan contributions to the state of India. Another sensitive issue for China is the Xinjiang's Uyghur Muslims being allegedly tortured and deprived of their basic human rights in the 're-education camps' by the CPC and a state sponsored genocide being carried out against them. India can take up the issue vigorously at international forums with like-minded countries, increasing the pressure on China. Similarly, the pro-democracy voices in Hong Kong, pro-Mongol movements such as the protest against Mandarin imposition in the school curriculum of Inner Mongolian Autonomous Region, can also be encouraged or given moral support. India, a country which upholds its virtue of unity in diversity must take a strong stand against the 'cultural assimilation' or 'liberation' as the Chinese say. This is nothing but cultural destruction imposed by China using the rhetoric of 'not being civilised' and branding the non-Han population as barbaric in China and the regions it illegally occupies.
India can also stir the hornet's nest by engaging more formally with the Taiwanese leadership. Taipei has always been approached by New Delhi keeping in mind the sensitivities of China in mind. However, it does not have to do so for a power that bullies both the nations with constant threats and provocations by its action. It is a well-known fact that Taiwan is a center of excellence in terms of the semi-conductor industry and high-end technology. Engaging more with Taiwan will not only hurt Beijing, but also will help India counter the strategic advantage possessed by China in terms of being the major exporters of electronic goods and telecommunication hardware to India. India can also attain more self-sufficiency by boosting its own electronics industry using the Taiwanese semiconductor bases. India can use this leverage to shed its overdependence on China in critical sectors, balance the trade deficit to some extent, while also securing its networks from Chinese intelligence. India must also focus on working with the states having stake in the South China Sea such as Philippines and Malaysia who regularly face aggression in their airspace and Exclusive Economic Zones from the People's Liberation Army (PLA) forces and China's maritime militia, questioning their territorial sovereignty, imposing the One China Policy. New Delhi must pressurize China by working with the western nations, whose legislators have openly declared support for the Tibetan President in exile, to question China's occupation of Tibet and attempts at homogenizing the population. Long term measures and strategies will have to be sought to end the dependence on China while seeking alternatives and becoming self-reliant over time.
However, India will face several serious challenges to implement the above-mentioned measures. There is a deep lack of mutual trust among major powers like USA, UK, France and Russia through whom India can build a coalition. The American President Joe Biden is seemingly interested in partly co-operating with China and has a softer stance unlike the former President Trump. Nevertheless, the QUAD is a welcome step in this regard and India must undertake a greater role in pressurizing China through such forums, albeit not openly. India also has a serious issue of possibly having to incur heavy economic losses on having to limit Chinese goods and investments and finding similarly cheap and easy alternatives. These fault lines are exactly what is being exploited by China to its advantage. Thus, the Indian state and its diplomacy has the heavy task of working between all these hurdles and taking China to task. However, since China seems remotely interested in settling the border disputes like it did with its post-Soviet neighbours in the previous decades and instead gauge pressure against India. So, New Delhi will have to pull up its sleeves to pay back China in the same coin.  
The views expressed are solely of the author.
Who would bell the China cat?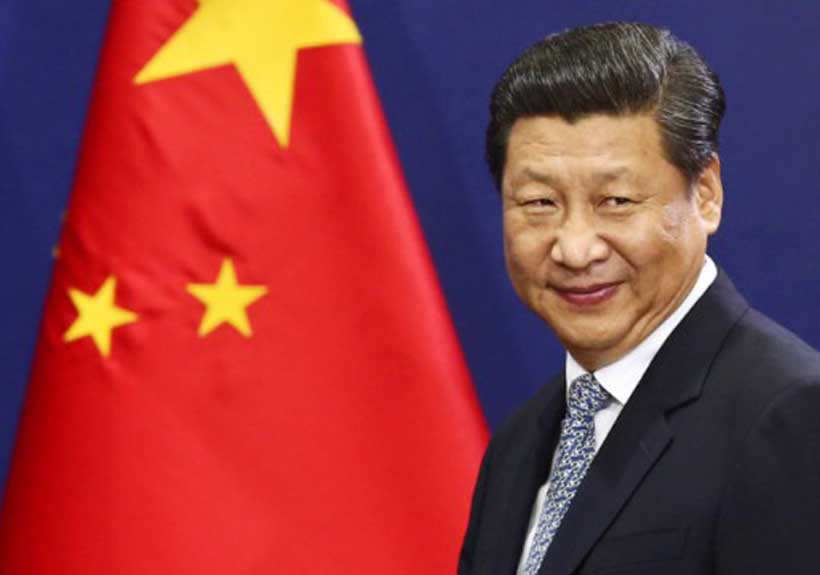 If the G-7 and NATO china-bashing statements are any guide, the world is in for another long interregnum of the Cold War (since demise of the Soviet Union). The G-7 leaders called upon China to "respect human rights in its Xinjiang region" and "allow Hong Kong a high degree of autonomy" and "refrain from any unilateral action that could destabilize the East and South China Seas", besides maintaining "peace and stability across the Taiwan Straits".
China's tit-for-tat response
The Chinese mission to the European Union called upon the NATO not to exaggerate the "China threat theory"
Bitter truths
Amid the pandemic, still raging, the world is weary of resuscitating Cold War era entente. Even the G-7 members, Canada and the UK appear to be lukewarm in supporting the US wish to plunge the world into another Cold War. Even the American mothers themselves are in no mood to welcome more coffins in future wars. Importance of the G-7 has been whittled down by G-20.
Presumptions about the China's cataclysmic rise are unfounded. Still, China is nowhere the US gross National Product. China's military budget is still the second largest after the US. It is still less than a third of Washington's budget to be increased by 6.8 per cent in 2021.
India's role
India claims to be a natural ally of the G-7 in terms of democratic "values". But the US based Freedom House has rated India "partly free because of its dismal record in persecution of minorities. Weakened by electoral setbacks in West Bengal, the Modi government has given a free hand to religious extremists. For instance, two bigots, Suraj Pal Amu and Narsinghanand Saraswati have been making blasphemous statements against Islam at press conferences and public gatherings.
India's main problem
Modi government's mismanagement resulted in shortage of vaccine and retroviral drugs. The healthcare system collapsed under the mounting burden of fatalities.
Media and research institutions are skeptical of the accuracy of the death toll reported by Indian government.
The New York Times dated June 13, 2021 reported (Tracking Corona virus in India: Latest Map and case Count) "The official COVID-19 figures in India grossly under-estimate the true scale of the pandemic in the country". The Frontline dated June 4, 2021 reported "What is clear in all these desperate attempts is the reality that the official numbers have utterly lost their credibility in the face of the biggest human disaster in independent India (V. Sridhar, India's gigantic death toll due to COVID-19 is thrice the official numbers", The frontline, June 4, 2021). It adds "More than 6.5 lakh Indians, not the 2.25 lakh reported officially are estimated to have died so far and at best a million more are expected to die by September 2021. The Seattle-based Institute for Health Metrics and Evaluation estimates that actual Indian casualties may be 0.654 million (6.54 lakh), not the official count of 0.221 million (2.21 lakh as on May 6 when the report was released. That is a whopping three times the official numbers, an indicator of the extent of under-reporting".
Epidemiologist Dr. Feigl-ding told India Today TV on April, 16, 2021 that "actual number of COVID-19 cases in India can be five or six times higher than the tally right now" ("Actual COVID-19 cases in India may be 5 to 10 times higher, says epidemiologist. India Today TV April 16, 2021).
Concluding remarks
India's animosity against China is actuated by expediency. There is no chance of a full-blown war between China and India as the two countries have agreed not to use firepower in border skirmishes, if any. Modi himself told the All-party conference that not an inch of Indian territory has been ceded to China. In May this year, the Army Chief General M M. Naravane noted in an interview: "There has been no transgression of any kind and the process of talks is continuing."
It is not China but the Quad that is disturbing unrest in China's waters.
History tells the USA can sacrifice interests of its allies at the altar of self interest. India sank billions of dollars in developing the Chabahar Port. But, India had to abandon it as the US has imposed sanctions on Iran.