India: Tamil Nadu CM Jayalalithaa under intensive care
Health condition of ailing Tamil Nadu CM Jayalalithaa has deteriorated and she has been kept under intensive care, ringing danger signals across the state and creating panic situation among AIADMK people and her supporters.
Chief Minister Jayalalithaa is said to be critical after she suffered a cardiac arrest in the hospital where she was admitted over two months ago. Apollo Hospitals, in a tweet late last night, said doctors were closely monitoring Jayalalithaa's condition and trying their "very best". "Our doctors are closely monitoring Hon'ble CM's condition and they are trying their very best," Sangita Reddy, Joint Managing Director of Apollo Hospitals, tweeted.
68-year-old Jayalalithaa is "critical", she said in an earlier tweet, adding that the AIADMK chief was on extracorporeal membrane heart assist device and being treated by a team of expert doctors and critical care specialists.
Officiating governor of Tamil Nadu Rao who is also the governor of Maharashtra reached Chennai by quick flight and many ministers and MLAs, MPs, among the AIADMK workers, crowded at Apollo hospitals, indicating serious condition in the health of TN CM Jayalalithaa. After seeing the CM he went to his residence without saying anything to reporters. Apollo hospital officals have not revealed anything to the media.
Poes Garden, the residence of Jayalalithaa has been fortified with police forces. A call has been sent to all high officals of Tamil Nadu government to be available in Chennai. Police forces have been on alert all over the state.
West Bengal CM Mamata Banerjee, former CM and DMK supremo K. Karunanidhi and his son and Opposition leader MK Stalin, Congress leader Rahul, among others have wished Jayalalithaa quick recovery and the latter was seen at the Apollo hospital.
Jayalalithaa is said to be critical after she suffered a cardiac arrest in the hospital where she was admitted over two months ago. Security has been beefed up across the state with the Tamil Nadu DGP ordering all police officers and personnel to report for duty by 7 AM for deployment.
Meanwhile, in Bangalore areas where Tamils live in large numbers police forces are on vigil duty.
Jayalalithaa, who has been undergoing treatment at the hospital since September 22, suffered a cardiac arrest last evening. "She is being treated and monitored by a team of experts, including cardiologists, pulmonologist and critical care specialists," Chief Operating Officer and head of transformation of Apollo Hospital Dr Subbaiah Viswanathan said in the statement on Saturday.
Jayalalithaa was hospitalised on September 22 after she complained of fever and dehydration. The hospital, which had been issuing bulletins on her health status, had later said she was being treated for infection with respiratory support, among others.
Meanwhile, an m emergency meeting of AIADMK MALAs has been convened at the party headquarters in Chennai at 11 AM, indicating serious condition of the CM. Senior minister.
The problem facing AIADMK is it does not have any charismatic leader to replace Jayalalithaa in case of eventuality.
ABAC Release: Achieving Integration and Inclusion in the Age of Disruption
Business leaders from around the Asia-Pacific met in Sydney, Australia, last week to discuss the year ahead, including engaging with APEC senior officials on how best to advance shared goals around integration, innovation and inclusion in the region.
"We are seeing disruption and volatility in the geopolitical situation, in trade and markets, in economic inequality, in the digital economy and even in our physical environment," commented ABAC Chair Dato Rohana Tan Sri Mahmood. "One thing is clear: to overcome these challenges, we need more regional cooperation, not less. This was our key message to senior officials in our annual dialogue this week," Dato Rohana added.
The chair said that ABAC would be looking to find durable solutions to those issues as part of the post-2020 vision for the region, which is due to be finalized by APEC this year. ABAC would be seeking a seamless, dynamic, resilient, inclusive and sustainable Asia-Pacific economic community, underpinned by a Free Trade Area of the Asia Pacific, and with people at its heart.
In the meantime, ABAC members reiterated their strong support for the World Trade Organization (WTO). "The mid-year WTO Ministerial Conference represents a crucial opportunity to make progress on reforming WTO rules and resolving the impasse on dispute settlement. As we see our small businesses and developing economies exporting more, this is critical. This will mean that the multilateral rules-based system remains relevant to and effective for all in our modern economies," added Dato Rohana.
Chair Dato Rohana also emphasized the importance of business leadership to mitigate climate change impacts and spearhead the transition to a low-emissions economy. "Business has an important role to play in helping shape the path ahead here. As businesspeople, we are adept at simplifying complex issues and finding innovative solutions," said Dato Rohana. "We have a real contribution to make here."
On the digital economy, the chair said that ABAC remained convinced that fostering an innovation-friendly, resilient and cyber-secure digital ecosystem was the best way to help unlock growth for underserved groups including women, indigenous communities and micro-, small and medium-sized enterprises (MSMEs) in the region. "As we face the emergence of new technologies such as artificial intelligence, we need to equip APEC economies to create an environment for successful development and ethical uptake of AI," added Dato Rohana.
Underpinning these efforts was a need for ongoing structural reform to increase the resilience of all APEC economies
"In Sydney we set out an ambitious forward agenda and work program which will lead us through the year to the APEC Summit in Kuala Lumpur in November, where we will present our advice directly to APEC Economic Leaders," concluded Dato Rohana.
For more information on the APEC Business Advisory Council, click here.
Year-old peace agreement must be implemented for 'lasting peace' in Central African Republic
Following a visit to the Central African Republic, a UN independent expert said that everyone must take all measures necessary to effectively implement the peace agreement that was signed in Bangui a year ago.
"The first anniversary of the Khartoum Peace Agreement, celebrated on 6 February, provided an opportunity for all parties to review its implementation, which will lead to a lasting peace", Yao Agbetse, Independent Expert on the situation of human rights in the Central African Republic, said on Thursday.
In pointing out that the agreement allowed armed groups to join the Government, he said it is considered "a symbol of the unification of the Republic".
"But", he maintained, "for the agreement to be effective, all parties must sincerely implement its provisions, and justice measures must be taken".
Minding the security situation
During his visit, Mr. Agbetse took note of ongoing reform of the security sector as well as the beginning of the Disarmament, Demobilization, Reintegration and Repatriation (DDRR) process whereby weapons are physically removed from ex-belligerents, armed groups are disbanded, and former combatants are reintegrated into civilian society.
He urged all involved to mobilize the necessary technical and financial resources to implement the nationwide process as early as possible.
Despite the steps already taken to improve the security situation, much remains to be done to prevent a resurgence of violence, keep young people at home, support the peace process, and punish Peace Agreement violations, according to the UN expert.
He observed that despite laudable efforts by local actors, school closures, especially in the countryside, forces children out of the education system, making them vulnerable to human trafficking and recruitment by armed groups.
Transitional justice
Mr. Agbetse called on the National Assembly to promptly adopt several bills required by the Agreement, including on freedom of communication and the creation of a Truth, Justice, Reparation and Reconciliation Commission.
Upon being informed of the establishment of transitional justice institutions, he underscored the importance that they be "provided with appropriate resources to carry out their mission".
"Swift and substantial assistance from international partners is essential," he said.
He upheld that the international community continue to support the organization of presidential elections within the constitutional time frame, saying "all actors, including political parties and the media, must refrain from any hate speech and avoid inciting hatred".
"Necessary action for a peaceful election must be taken now," concluded the UN expert.
Mr. Agbetse will present his findings to the UN Human Rights Council during a high-level interactive dialogue scheduled for 18 March.
Independent experts are appointed by the Geneva-based Council to examine and report back on a specific human rights theme or a country situation. The positions are honorary and the experts are not UN staff, nor are they paid for their work.
Climate-neutral Europe: EU invests more than €100 million in new LIFE Programme projects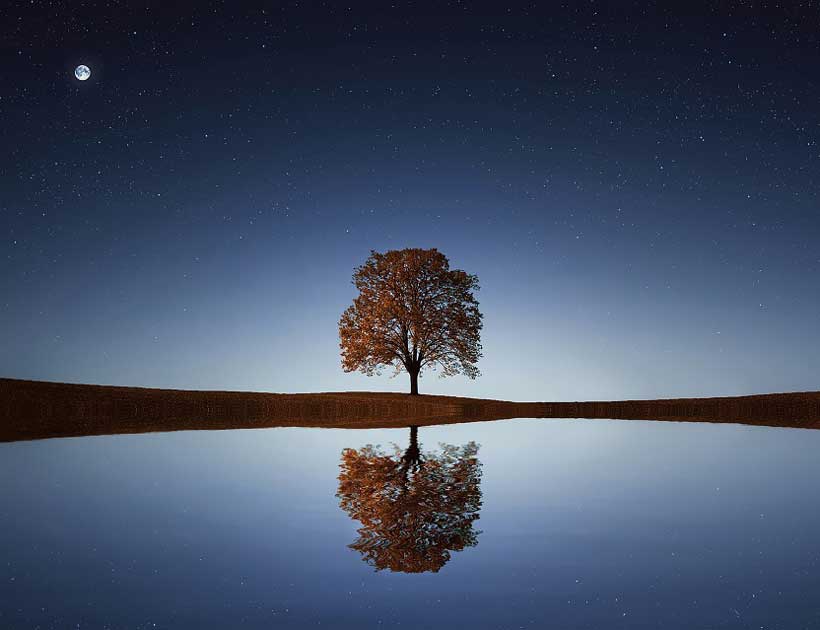 The European Commission today announced an investment of €101.2 million for the latest projects under the LIFE programme for the Environment and Climate Action. The funding will support 10 large-scale environment and climate projects in nine Member States, helping Europe's transition to a sustainable economy and climate neutrality. Theseprojects are located in Cyprus, Estonia, France, Greece, Ireland, Latvia, Slovakia, Czechia and Spain.
Executive Vice-President of the European Commission Frans Timmermans said: "The European Green Deal is about improving the well-being and prosperity of our citizens, while protecting nature and the climate. LIFE projects have played an important role for many years and have a big impact on the ground. With today's €100 million investment we will help to preserve precious natural habitats, keep the air clean, and cut pollution in many lakes and rivers in Europe."
Commissioner for the Environment, Oceans and Fisheries Virginijus Sinkevičius said: "LIFE integrated projects enable Member States' authorities to make a real difference to the environment and people's lives. The projects will help Member States to conserve nature, improve air and water quality, and make the economy greener. This will improve our resilience to the changing climate."
Integrated projects improve citizens' quality of life by helping Member States comply with EU legislation in six areas: nature, water, air, waste, climate change mitigation and climate change adaptation. They support implementation of environmental and climate legislation in a coordinated manner and on a large territorial scale, leveraging funding from other EU sources, national and regional actors and private investors.
The LIFE investment is set to mobilise over €6.5 billion of complementary funds, as Member States can also make use of other EU funding sources, including agricultural, regional and structural funds, Horizon 2020, as well as national funds and private sector investment.
The large-scale projects will support the European Green Deal and the EU's ambition of becoming the world's first climate-neutral continent by 2050. They will help to restore and conserve ecosystems and species we all depend on, move towards a circular economy, improve air and water quality, boost sustainable finance and increase climate resilience in Europe.
Impact on the ground
Nature conservation: Integrated projects in Estonia, Ireland and Cyprus will help to conserve Europe's nature and improve the management of the EU Natura 2000 network of protected areas. Many important habitats and species will benefit, from forests, farmlands, grasslands, coastal areas and peatlands to pollinators. These habitats also serve as valuable carbon sinks.
Waste management: A project in Greece will promote waste prevention and re-use, reducing the amount of municipal waste going to landfill. New waste indicators and standards will be developed to help build the circular economy.
Air quality: LIFE funding will assist Slovakia in complying with EU directives on air quality, reducing the population's exposure to harmful air pollutants. Neighbouring Czechia, affected by similar air quality problems, will also benefit.
Water: Integrated projects working at river basin-scale will protect and improve water quality in Ireland and Latvia's rivers and lakes, enabling the countries to meet their obligations under the EU Water Framework Directive.
Climate change adaptation: LIFE funding will also support increased resilience to climate change. Projects will integrate climate change adaptation into planning and other policy areas in Spain as well as building adaptation capacity in France using nature-based solutions.
Sustainable finance: Also in France, an integrated project will help bridge significant knowledge gaps in this area and bring green financial products into the mainstream.
Background
The LIFE programme is the EU's funding instrument for the environment and climate action. It has been running since 1992 and has co-financed more than 5,400 projects across the EU and in third countries. At any given moment some 1,100 projects are in progress. The budget for 2014-2020 is set at €3.4 billion in current prices. LIFE integrated projects were introduced in 2014 to help Member States comply with key EU environmental, nature and climate legislation. For the next long-term EU budget for 2021-2027, the Commission is proposing to increase funding by almost 60% for LIFE.