The Roots and Inevitability of Violence: Ancient Works, Modern Brutality
[yt_dropcap type="square" font="" size="14″ color="#000″ background="#fff" ] H [/yt_dropcap] istory, as is often said, is written by the victors. Rarely have victors been found where violence does not also follow in their wake. Not only that, it is arguable that major history itself rarely excludes immense violence. Even when creative works do not reflect history accurately, violence is almost always projected in honorable displays and heightened to metaphorical significance.
The utility of violence is difficult to accept as inevitable, especially in modern society, with people today trying to discredit the passion and effectiveness of violence by saying it can be surpassed, even overcome, through words and mutual understanding. But it is without doubt, tragically, that "violence, naked force, has settled more issues in history than has any other factor, and the contrary opinion is wishful thinking at its worst." (Heinlein) Even more tragic is that this reality seems only more applicable in the modern world.
The ideas communicated within Thucydides' account of the relations between Melos and Athens is by far the most vivid in supporting the necessity of violence in the face of conflict. After sending forth commissioners to negotiate peace, the ensuing conversation still embodies modern-day reasoning in wartime. The negotiators' motivations were to circumvent a future looming war. Yet even with this mindset in place, both city-states found themselves unable to compromise their values or accommodate the others' demands for surrender. Thus, Melos was promptly destroyed by Athens.
Athens argues a cynical realist worldview by saying, "…right, as the world goes, is only in question between equals in power, while the strong do what they can and the weak suffer what they must." (Strassler) They see themselves as the strong due to their abundant resources and military strength with the Melians as the weak, destined to suffer at the hands of the Athenians. The Athenians justify this suffering by saying Melos willfully brought disgrace upon itself by not submitting to Athens. The Melians argue against the Athenians, wondering why they even need to conquer Melos: they are a neutral country and attacking someone like them would simply make more enemies where Athens originally had none. The Athens commissioner contends that their image, should they leave Melos be, would be tainted as they would be painted as scared and weak. The fact that Athens consistently rejects the Melians' arguments suggests a deep-rooted prejudice that powerlessness is equal to disgrace, something utterly unacceptable as an Athenian. This equivalence still exists today in too many places. It is immutable within the minds of the Athenians, rejecting all Melian entreaties. On the Melian side, their refusal to give in rested on the idea that Sparta would come to the aid of its colony. The Melians continually ignored Athenian threats and advances, standing firmly on their belief that the seemingly stronger nation would not overpower them. In the case of these two city-states, violence was made inevitable because neither would consider even the slightest compromise. Each nation perpetuated the conflict politics and principles that separated them as people in the first place. The notion that negotiation could be possible proves, in fact, to be nothing but "wishful thinking at its worst." (Heinlein)
The Old Testament in the Christian Bible is another prime case in which violence is used as the only possible means to an end. It is shown as God's facilitator as well as a primary instrument through which God works. In the verses of Joshua and Kings, violence is immense and inescapable, truly one of the main elements emphasized throughout. When Joshua comes to the Holy Land that was promised to him and the Israelites by God, it is required that he conquers the land even though it has been supposedly "inherited" by him. The Lord tells them to march around the city of Jericho seven times. On the seventh circling they are to give a shout and watch the walls fall, allowing them to rush in. On that seventh march, total devastation ensues: "they devoted the city to the Lord and destroyed with the sword every living thing in it—men and women, young and old, cattle, sheep and donkeys." (Joshua:6:21) After slaughtering everyone, except for the family of Rahab, they proceed to burn the entire city. This utter destruction of Jericho was ordered by the Lord for not-so-obvious reasons. One idea traditionally offered has been the simple fact that God, being omniscient, knew that the land he wanted to give to His loyal, obeying people was occupied by those He knew would never convert and had already sinned against Him. The only way then to get the land for the Israelites was for Joshua and his holy army to conquer through violence.
Even in a different religious tradition where the most important emotion is declared as love and eternal peace, violence is not just supported, but glorified. The beginning of the Bhagavad Gita has prince Arjuna going to war against those whom he considers good people: his well-wishers, friends, and even family members. As Arjuna laments the loss of these people should he kill them, his God, Vishnu, interjects that "the body is mortal, but that which dwells in the body is immortal and immeasurable. Therefore, Arjuna, fight in this battle." (Easwaran) Although Arjuna is hesitant about the validity of killing, Vishnu goes so far as to say that the perpetration of this violence will allow "an open gate to heaven." (Easwaran) He says this because the people they are warring against are seen as evil, unchanging, and therefore worthy of the violence being put against them. The Bhagavad Gita even argues that pain, one of the results of violence, is simply a material emotion resulting from a mortal experience. Vishnu advises Arjuna that he should close himself off to these feelings because those "who are the same in pleasure and pain, are truly wise and fit for immortality." (Easwaran) This is the ultimate purpose of Hinduism.
In conclusion, patriotism is a root of violence. Religion has frustratingly remained a root of violence. Even the achievement of one's dharma can be at the root of violence. No matter the excuse or situation given for the violence, it has without doubt been prevalent, even dominant, across all cultures and belief systems. Clearly, the reason why violence is inevitable amongst people is the persistent inability to accept and respect the differences between cultures and beliefs. This eventually leads to the irresistible need to prove oneself, or one's views, as victor. Without doubt, this desire for dominance will not change going forward seeing as how all the works read have reinforced as well as condoned violence. They are even lauded in contemporary society as profound works to study. In the modern context it seems that "naked force" will continue to conquer our future as much as it has dominated our past.
The Sustainable State- Book Review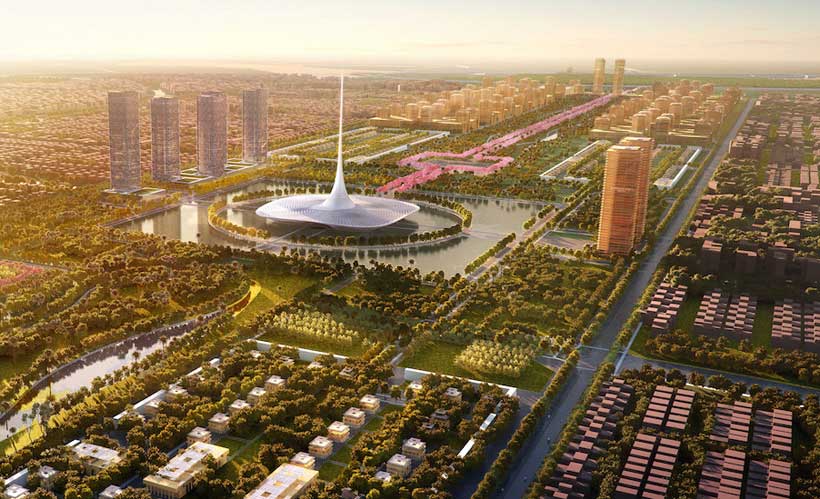 Chandran Nair's new book, The Sustainable State, is a response to runaway consumption by a rapidly expanding world populace. He explains how the rise in living standards, especially in the developing world, is soaring an unsustainable demand for everything from meat, to cars, to modern housing and then gives possible solutions.
Nair reminds me of economist Ha-Joon Chang in both his premise and the evidence he uses to defend it.  Both scholars are highly critical of the current economic ecosystem and the multinational corporations that run it.  Nair points out that the major industries of today are what's causing the unprecedented environmental crises that we're experiencing today.  Not only are corporations polluting the environment and depleting natural resources, but are also covering it up and blocking possible legislative antidotes.
Thus, Nair endorses Ha-Joon Chang's solution: East Asian-style state regulation of the economy.  Since corporations will never voluntarily do anything that will hurt their profits, a strong federal government must force them to do so through laws that have the planet's future in mind.  The book points out that the manufacturing and sales costs of consumer products don't reflect their full cost.  For instance, a roll of toilet paper cost the forest it came from a tree; deforestation has existentially high long-term costs to Earth's inhabitants.  Anything produced for or shipped to market cost the world through energy consumption, if nothing else.  Thus, Nair supports making producers pay for the full cost of their merchandise through programs such as cap-and-trade and reforestation taxes.
The book gives several examples of (generally East Asian) countries and cities trying to regulate their way to higher sustainability, with varying degrees of success.  For instance, China has arguably become the world leader in terms of environmental initiatives through tough laws governing pollution and a long-term environmental strategy.  In China's Youyu County, they went from having under 1% of land forested in 1949 to over half today.  Singapore has largely staved off the kind of affordable-housing crisis seen in major cities and city-states by instituting a comprehensive public housing system.  Jakarta, on the other hand, has struggled in their efforts to reduce their crippling traffic congestion.  For instance, when they created 3-person minimum carpool lanes, car owners simply hired pairs of people to meet the requirement.  When Jakarta changed to an odd-even license-number congestion scheme, people simply bought extra license plates.
This book fits in nicely in the post-Trump, post-Brexit era in its skepticism of Western democracy.  Example after example is given of Western government ineptitude towards environmental management, from oil lobbyists' consistent ability to kill or water down regulations, to general short sidedness.  India's democracy is also criticized for its failure to clean up the Ganges, among other things.  Nair has a lot of praise for single-party governments in China, Vietnam and Singapore in their recent environmental policy records.
He stresses that he isn't anti-democratic per se, but rather, he can't ignore the trends.  Most Western democracies are currently neutered by partisan deadlock, lobbyist money and a myopic obsession with the short term, due to the nature of the election cycle.  Single-party states, by definition, have no partisan deadlock, aren't reliant upon lobbyist money for re-election and can implement policies that may piss off their constituents in the short term, but are critical for the future.  The recommendation is thus given that democracies stick up to corporate interests and institute long-term policies that will meaningfully address the environmental issues of the future.
The Sustainable State is sobering in its assessment of our current state of resource depletion and global warming, but also cautiously optimistic in its faith that government, when acting in good faith, can curb the excesses of industry and regenerate the planet.  There are diagnoses for specific problems, such as the wildfire haze that emanates from Borneo every year and for pollution.  The main omission of the book is in regards to the water crisis.  Nair mentions high-efficiency circular farming and water pollution, but otherwise largely ignores the disturbingly low supply of water for drinking and farming.  This deficit has already sparked conflicts in countries such as Syria and will only snowball as the population continues to explode.  Desert countries and landlocked countries will eventually succumb civil war over access to water, creating a refugee crisis that the world has never seen, if radical and affordable solutions aren't found for supplying water for consumption and irrigation.
Chandran Nair gives plenty of real-life examples of good policies that are mitigating issues and explains why they are successful.  Oftentimes, the solution lies in the checkbook.  Governments can spend money on decades-long programs, corporations can pay through sustainability taxes and individuals can pay through gas taxes and car ownership caps.  In democratic and nondemocratic nations alike, we the people must push our leaders to do more, for the future of the human species.
In Northern Nigeria, Online Skills Help Youth, Women Tap New Opportunities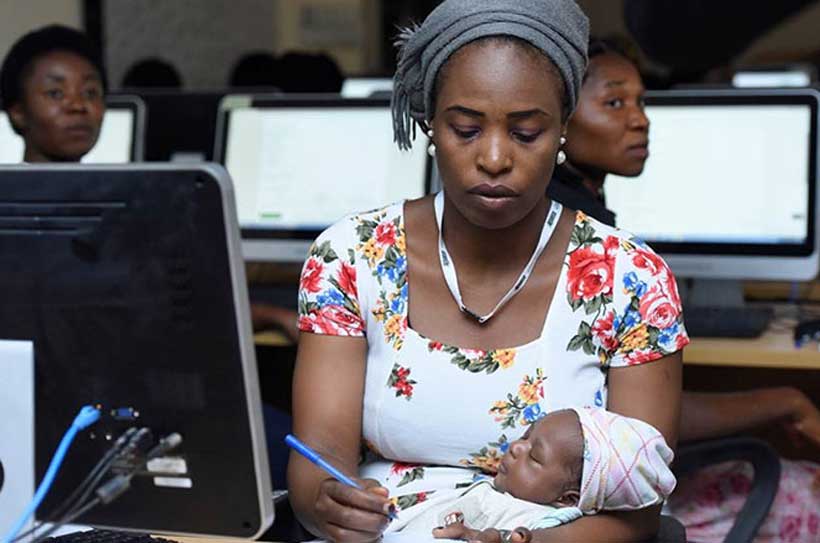 Rashidat Sani lost her job when she was pregnant with her child.  Now a nursing mother, she has been unable to find flexible employment that would allow her to take care of her baby and earn a living.
That was before Sani attended the Click-On-Kaduna digital skills workshop earlier this year, which helped her become an "e-lancer;" a self-employed contractor who can work various online jobs.
"This workshop has been perfect for me," said Sani. "I can stay home and take care of my baby while working on my computer. I can't thank the organizers enough."
Sani is one of more than 900 young people who attended the three-day workshop designed to help young Northern Nigerians tap into the digital job market. With support from the Rockefeller Foundation, the workshop was created by the Kaduna State government and the World Bank to increase job opportunities for the country's youth—which currently makes up more than half its population—and decrease youth unemployment which has risen to 33%.
"There are nine million people in Kaduna State, 75% of whom are below 35," said Muhammad Sani Abdullahi, Commissioner of Budget and Planning for Kaduna State. "There are also roughly 70,000 government jobs in the state and this cannot meet up with the job deficit."
The hands-on workshop aimed to give unemployed and underemployed youth, women, and disadvantaged groups some of the tools needed to compete in the online job market. Sessions included practical trainings on how to set up an online profile, build a personal brand, negotiate a fair compensation, and land a first job. The workshop also provided opportunities for participants—nearly half of them women—to interact with e-lancing platforms like Upwork, a key partner of Click-On Kaduna, as well as several local platforms such as Efiko, Asuqu, MotionWares, or Jolancer.
In the last decade, digital technology has disrupted the global economy and fostered the creation of countless new markets, products, platforms, and services. Among the innovations, there has been a rise of online freelancing platforms which have enabled disadvantaged people across skills, gender and income levels to overcome physical and socio-economic barriers to earn an income through the Internet.
In Nigeria, unemployment rates have increased from 11.92 to 15.99 million in 2017, with the youth reported to be the most affected. This is further aggravated in Northern Nigeria due to its fragility and where the educational and economic infrastructures remain inadequate.
Kaduna State, located in the northern part of the country, faces these challenges. Plagued by years of endemic violence, government leaders recognize the importance of creating jobs for its young people, and the immense opportunities the digital economy offers.
Boutheina Guermazi, World Bank Director for Digital Development, said the global digital economy has given rise to a massive new market facilitated by digital platforms that are accessible to anyone who has access to the Internet.
"It is helping to promote inclusion by creating economic opportunities for youth in fragile states by equipping them with the skills needed to improve their social welfare regardless of their gender and income levels" she said. "These new income-generating opportunities need to be leveraged to create and connect people with jobs, especially women in the North who often do not have equal access to markets and jobs."
Building on the success of the workshop, the Bank and Upwork rec+ently launched a pilot program that aims to kickstart the online careers of about 150 job seekers, expose them to more and better jobs, and contribute to Click-On-Kaduna's sustainability and long-term impact.
Each of the selected participants will be given five tasks created under the Upwork pilot program. Once successfully completed, they will be paid for their work and rated, increasing their competitiveness for jobs on the platform. Participants will also be provided with further opportunities for mentoring and capacity building from Upwork while receiving payment for their work.
"I did not even have any idea of Upwork in the first place if it had not been for Click-On Kaduna," said Nehemiah John, who participated in the workshop and the pilot program. "Aside from [participating in] the pilot project I am about to round a [new] contract with a client on Upwork. He requested a t-shirt design which I have done, and he liked it."
The outcomes of the pilot program will continue to be monitored by Upwork and the Bank team, with the goal of increasing the number of people able to access online jobs and increase their incomes.
Wedlocks in Kashmir's landscape
Marriage is a sacred institution in the human societies. Down the passing phases of time, the human beings have tied knots of man and woman in pairs to continue the order of the universe. God created human being in pairs and created humans out of those predecessors. This is even today the order of the nature and will remain so forever.
Marriage is a social and legal contract where man and woman are tied in a holy knot under the auspices of religious principles of Nikkah,as in Islam to carry forward the legacy of humans and human beings. Marriage is a pious knot that brings a man and a woman together forever to created an edifice of support for one another in times of need pain happiness, good and bad, nothing and something etc and is equated with one half of the Muslims faith. Marriage holds a vibrant symbolic significance in that people still want to marry and revere the institution. Overall it is said that the institution of marriage gives peace and order to the life of the man and Islam is in fact testimony to that bizarre fact.
Marriages form a major component of our Kashmiri culture which have come a long way since times immemorial. Marriages in Kashmir have undergone a fundamental transformation. In simpler terms, the age of marriage has risen. During the past times, the marriages in Kashmir were performed in an atmosphere of extravaganza where a lot of food and dishes were wasted and those nostalgic memories are perhaps etched to one and all if one recalls the memoirs of the past life. However today a civic and moral sense has prevailed among the masses where lavishness is slowly and steadily losing grip in our society and austerity is taking the substitution there of. Even the persons who accompany the groom towards the bride's house have been reduced to few.The guests are also nowadays restricted in our society.It is a good gesture and a positive step towards development of society in Kashmir.
In an interview to India today T.V. few years back, i reteriated and favoured the stance of the government regarding ban on lavish marriages in Kashmir and guest control.
However the major problem that besets our marriages in Kashmir is the night long overuse of loudspeakers and subsequent firecrackers at the time of bharat reception. Suppose a person is suffering from disease and is ill, a student has examinations next day, a pregnant woman is expecting a child and the neighbours marriage causes the trouble. It becomes a major sin and music is prohibited in islam as wrong(haram).This ultimately causes trouble to one and sundry. Above the social plane lies the plank of moral conduit. We need to totally stop the use of loudspeakers during mehandirats. Although women can sing in pairs through get together.
Today, when our valley is under the grip of political violence and chaos and uncertainity has become order of the day, people need to show a religious and responsible civic sense and say goodbye to lavish marriages, particularly the menace of dowry in Kashmir.When parents of affluent give huge gifts and dowry to their daughters on their marriages,it causes roadblocks for the poor and disadvantaged sections of the societies and hinders their marriage prospectus..After all, it is the questions of our sisters. A parent who raises a girl child and marries him to a different person knows the pains of departure. Girls need to be respected and cared. They are not the property of their in-laws. There must be regard for the sacrifice of the women's parents and the bride itself.
According to a famous Hadith, Prophet Muhammad SAW says that a marriage is performed on the basis of four factors. Some marry for the prestige of the caste some marry for the financial prospectus, some marry for the beauty of the girl and others marry for the character of the girl.Our beloved Prophet Muhammad SAW says that we need to focus and keep the last factor that is character of the girl in consideration for the to be married man.
In contravention, in our valley the parents are wary of the future of their daughters and want and wish to marry their daughters to the government employees. How many parents ask about the past, character, morality of the man.Be he a morally bankrupt but he should be a government employee. How sad and pathetic? Besides, the daughters are pushed towards late marriages on account of getting education and other factors.It is good to have education,but age factor matters. Parents should rather focus on the humbleness, compassion, character of the to-be grooms. Delaying marriage until personal and professional goals are achieved is a illogical response of our society.
Today,our society has degraded enormously. Our youth are under the grip of a moral disaster and soaked in immoral acts. The problem of late marriages has already aggravated and compounded the problem. The late marriages have given rise to various social problems and ills. Parents should marry off their wards once they become adults and attain maturity. God is responsible for their future. This will prevent our society from moral ills and our society will metamorphosize into a moral hub of social order. Unfortunately, we lack marriage planning  and counseling centers in Kashmir. Besides, there is no problem if parents ask about the choice of their wards. Compatibility is a vital factor and golden rule in marriage.
The money which we spent on the lavish marriages can be exploited for the overall good and development of our society.The poor can be helped via this mode. This will make our society a just and humane and also please our creator Allah SWT.
Post-marriage step is a crucial phase in the life of a man. According to John D Gray, men are like rubber bands and women have a wavy nature. The married men and women ought to understand each other and have a regard for each other and their families. Patience is the essence of life. Differences can arise, but it is the role of the married persons to annihilate the crisis that makes inroads almost in everybody's life day-in and day-out and display a calm attitude thereof.
Kashmir history is witness to the fact that in some cases ,the demand of dowry ruins the marital bond during post-marriage time.In some cases, the daughters have committed suicide or have been dragged towards the same under the circumstances. There should be a total ban on the use of dowry in Kashmir. Government should rope in a permanent ordinance to ban lavish marriages and dowry in Kashmir. I was stunned when recently in a facebook post,it came to light that thousands of girls are unmarried in Kashmir. What causes that and who is to be blamed? Let's ponder over it….One day we have to answerable before Allah SWT about our worldly deeds as this life is too short.
The parents which raise a child in the hope of pillar of support tomorrow need to be respected and regarded by the daughter-in-laws. The in-laws become the parents of the women after marriage and they need to treat them equally in that perspective and kind regard. This creates a healthy atmosphere in the lives of couples during post-married life and turns as boost in arm to solidify their strength of oneness forever. Marriage is more than being together. It is a responsibility in vogue, vis-a-vis the creator and created. We can't turn a blind eye to this raw fact. This is all about the conjugal commitments.