Are Self-Forgetfulness and Dehumanization Derived from the Dichotomy Science/ Liberal Arts?
"The unexamined life is not worth living"-Socrates "Is my self really mine?"-St. Augustine
[yt_dropcap type="square" font="" size="14″ color="#000″ background="#fff" ] W [/yt_dropcap] e have heard much lately about the "world in turmoil," or about a confused alienated relativistic Western society pursuing pleasure and economic wealth while misguidedly imagining that they by themselves will contribute to its overall well-being and happiness, and at the same time despairing of ever finding the true meaning of life, what Aristotle calls Eudaimonia, happiness, or its pursuit, as the US Constitution proclaims, properly understood as the "flourishing life," a life that fulfills its nature and potential and achieves its destiny.
It is indeed encouraging that we are becoming increasingly conscious of our present predicament and returning to the wisdom of the ancients. Perhaps we have already intuited that the problem is less scientific or technological and more philosophical, having to do with our very humanity. But the question persists: were the ancients on the right track when they insisted that the unexamined life is not worth living, and that man needs to ask the question what does it mean to be human and only after adequately answering that question will he be able to devise a theory of "the good life?"
Moreover, there is a more profound concept of the self. St. Augustine puts the riddle of the self this way: What is so much thine as thyself and what is so little thine as thyself? What Augustine is pointing out is this: underlying the question "Who am I" is a further question: "Is my I really mine?" Ultimately this is the question of freedom asking "How much in control am I of the self?"
Those are questions acutely felt by perceptive modern men who feel themselves "thrown into existence" in a world largely devoid of meaning, condemned to play certain roles within certain social structures oriented toward consumerism, production, success and material affluence. Questions that Thoreau already attempted to address way back in 1847 with his reflections on Walden Pond. Closer to us, Jacques Ellul explores extensively the modern phenomenon of value-free technological "efficient ordering" which pervades all aspects of modern life since Descartes (see his The Betrayal of the West).
Previous to Ellul, Marx had already identified this form of alienation in the individual's role as object of exploitation. But this alienation transcends the mere economic sphere of one's humanity and occurs in all types of societies. In fact, the greater the organization of a society—i.e., the interdependence of all its social phenomena and the determinism of its processes—the greater seems to be the alienation, anonymity and servitude of its individuals to processes and forces that hamper their creativity and identity. Indeed, this is the question of freedom.
We live in two worlds which hardly understand and communicate with each other: the humanistic world and the scientific world (see The Two Worlds by C.P. Snow). Those who live in the latter are quick to point out that technology has provided us with the means to subdue the earth and free the destitute and oppressed masses from brutalizing labor. That is however only partly true given that millions of people in the third world as I write this remain oppressed and exploited. Those people usually fail to observe how in the 20th century, after World War I, the very concept of Utopia present even in Marxist ideology practically disappeared. In the 19th century, when belief in the so called "inevitable" progress of science was prevalent, utopia was felt to be the very goal of history. Utopia meant a world without oppression and injustice, without hunger and class conflicts.
Karl Marx certainly envisioned, like Plato, utopia as the culmination of man's history, after a few inevitable dialectic class conflicts had been resolved. This ideal vision, alas, is no longer with us. As Einstein pointed out in the 20th century, we are now mainly preoccupied with the means of the goal of utopia. In the process of perfecting those means, the goal, i.e., utopia itself, is lost sight of. Nowhere is this more apparent than in the field of education where means have long ago swallowed up goals and "educrats" have firmly established themselves as the well-paid managers of those means. It is no secret that bureaucracy now absorbs 60% or more of the money earmarked for education in the Western World.
At this sorry stage of depersonalization, the pressing question is about our very humanity. Are we still capable of acting humanely? That is to say, is the self still home? If it is not, that may explain why so many individuals do not know what do with their leisure. They simply do not know what to do with their selves. Pascal for one provides the answer as to why so much of modern recreation assumes a mode of centrifugal dissipation rather than one of centripetal concentration. In his famous Penseé he points out that the cause of our unhappiness can be identified in the fact that we cannot simply sit still in a room for more than a few minutes.
Or as Dante illustrates it in his Commedia, to be alone is a terrifying experience if no self is encountered. It is in the loss of the self that much modern existential angst can be located. Once I have lost my self, I may knock at the door of my own home and find that nobody lives there any longer. To say it with Dante, "so bitter it is that death is little more." At that point I may become unable to pursue the question of my own humanity.
Dante for one needed Virgil's guide to overcome the three beasts that obstructed the beginning of his journey into the self. And here we return to the theme of freedom and determinism. Contrary to what Freudianism may hold, humans are not mere bundles of impulses and instincts independent of time and place. Society is perfectly capable of adapting and molding these impulses and even perverting them in order to fit them into its principles of reality. All that needs to be done is to make people believe that their wants are their needs and that to be deprived of those wants is be victimized. Politicians seem to be very good at this sort of game. As Jackson Lears has aptly written in his No Place of Grace: "… A therapeutic world view…has become part of the continuing pattern of evasive banality in modern culture. Celebrating spurious harmony, the therapeutic outlook has further undermined personal moral responsibility and promoted ethics of self-fulfillment well attuned to the consumer ethos of 20th century capitalism."
Our incessant talk and reality shows (now we have a president-elect who is a master at staging them…) are mere symptoms of that kind of cancer eating at our Western civilization. When the disease has become pervasive, people begin to sincerely believe that to be human and to have self-esteem is to own a car equipped with a telephone with which to order pizza on the way home. Some have even installed make-believe phones with which to confer more self-esteem and self-importance on themselves. To drive while talking on the phone gives others the impression that momentous decisions are being executed and that one is an important clog in the larger scheme of things.
The gorilla with a telephone in his paw able to tweet only a couple of hundred characters and with a span of attention of 10 seconds is of course merely funny. A much less amusing and sinister aspect of this pressure to adjust and conform are the propagandistic and ideological apparatuses that have distinguished the 20th century. People caught in those monstrosities can hardly be imagined as being endowed with a shred of autonomy or as striving after what Jung called "individuation." In those types of societies, man has not only dehumanized himself but he is unable to cure himself. An outside force seems to be needed. It can only come from the few individuals in whom the image of authentic humanity is still kept alive and who have the courage to free that image by condemning and altering corrupting social structures. Solzhenitsyn jumps to mind during the Soviet era in Russia.
In the 60s we had in America a counterculture movement largely sponsored by college students and theorized by Herbert Marcuse in his book Eros and Civilization. He thought, as some misguided intellectuals still do, that a new humanity was on the horizon, ushered in by new technological developments (automation, so called) which would keep oppressive work at a minimum while raising leisure and freedom to the maximum. The aggressive instincts identified by Freud as aroused by social repression, would simply wither away. So would Judeo-Christian morality, another vestige of social repression. This "new man," reminiscent of Nietzsche's overman (the Huberman) would be characterized by the fact that he would not have to merit life; he would simply enjoy it. Whatever aggressive instincts might be left in him would be sublimated through sports and the building of civilized communities that respected nature.
Here we should pause to note that of the many hippy communes established in the 60s, few survived and those which did had some kind of religious foundation and structure. In any case, this was perhaps the last naïve attempt at utopia on the part of modern technocratic man. It never came to pass. What did come to pass is best explained by Allan Bloom in his controversial The Closing of the American Mind where he provides an analysis of this "new man." Far from being tolerant and simply enjoying life in Utopia, the "new man" has by now entrenched himself in the University's chambers of power (the same chambers at whose gates he was protesting in the 60s) and from there he now imposes "political correctness" on academia. All done, mind you, in the name of civilizing tolerance and equality. What in reality is at work is a sort of Nietzschean nihilism and relativism. As indeed Nietzsche correctly foresaw in the 19th century, once God is dead, one is left with little more than "the will to power," or a reduction of persons to functions of emergent social conditions. Within such a community, neither God (be he the one of the Judeo-Christian tradition or Plato's) nor man (as conceived by the Renaissance echoing Protagoras) is any longer the measure of all things. The measure, or criterion, is now constituted almost exclusively by material and economic structures.
In song and in dance this man will end up bragging of the fact that he is a "material man," turning vices into virtues on his TV shows where everybody washed one's dirty linens in public, where every opinion is as good as any other, where triviality and banality reign supreme and truth is prostituted to expediency and freedom is mistaken for license. This new humanity is constituted by economic structures conceived as a sort of demiurge fashioning it. But this demiurge named "market" far from being a panacea can easily become an instrument of repression and dehumanization when not tempered by justice.
Few people, either within the capitalistic or the socialist camp, bother to seriously ask the question: How can we humanize these economic structures that leave so many people at the margins of prosperity? Even Nobel winners in economics and science, while searching for alternative to capitalism or socialism, do not seem to be able to formulate the question, never mind answering it. The alternative to both systems is still eluding them, never mind that the social encyclicals of the last one hundred years have offered some viable alternatives. What seems to be desperately needed is an independent picture of humanity; i.e., an awareness of being a self. Without that picture even the need for a journey is not perceivable. As Kierkegaard best rendered it, man then remains in the despair of self-forgetfulness, in the "sickness unto death" of the well adjusted individual identifying with the values of his society, blissfully unaware that he has been reduced to a consuming automaton.
When man cannot conceive of his own destiny any longer and begins to talk of soul as mere mind, and then of mind as mere computing brain and "software," then indeed the sickness may be terminal. For when the I is lost, one cannot even grieve over its loss. And Kiekegaard is not talking here of a mere psychological phenomenon. Rather he is talking about an existential despair, the angst of which a Thoreau or a Heidegger speak of. This is a sort of sickness that is hardly noticeable in the workaday world where the afflicted are engaged in all sorts of productive activities geared to repress the anxiety, while remaining lost "in a dark wood" with not even the faintest desire to seek "the right way." This is Kierkegaard life of "quiet desperation."
Tragically, in that self-forgetfulness and imperceptible loss of identity, modern man becomes less than primitive man; he becomes, in fact, less than a beast, a monstrosity. Elie Wiezel is right in affirming that the proper ethical implications of mankind's Nazi past have hardly been drawn yet. For we remain unwilling to question our humanity and thus relive the terror of such a past. It is easier by far to lay flowers on the tomb of the Third Reich's unknown soldier in an inauthentic gesture of reconciliation. But reconciliation requires remembrance, acceptance, the asking of forgiveness, the granting of forgiveness, repentance, reparation. When these are missing reconciliation becomes a mockery. It becomes self-forgetfulness.
As Dante and Vico have been trying to teach us for centuries now, to be human is to be forced to ask about one's self, to be compelled by the image toward which one is thrust and which emerges at the intersection of essence and existence, at the point of ethical tension between what is and what ought to be.
Reform of mental health services: An urgent need and a human rights imperative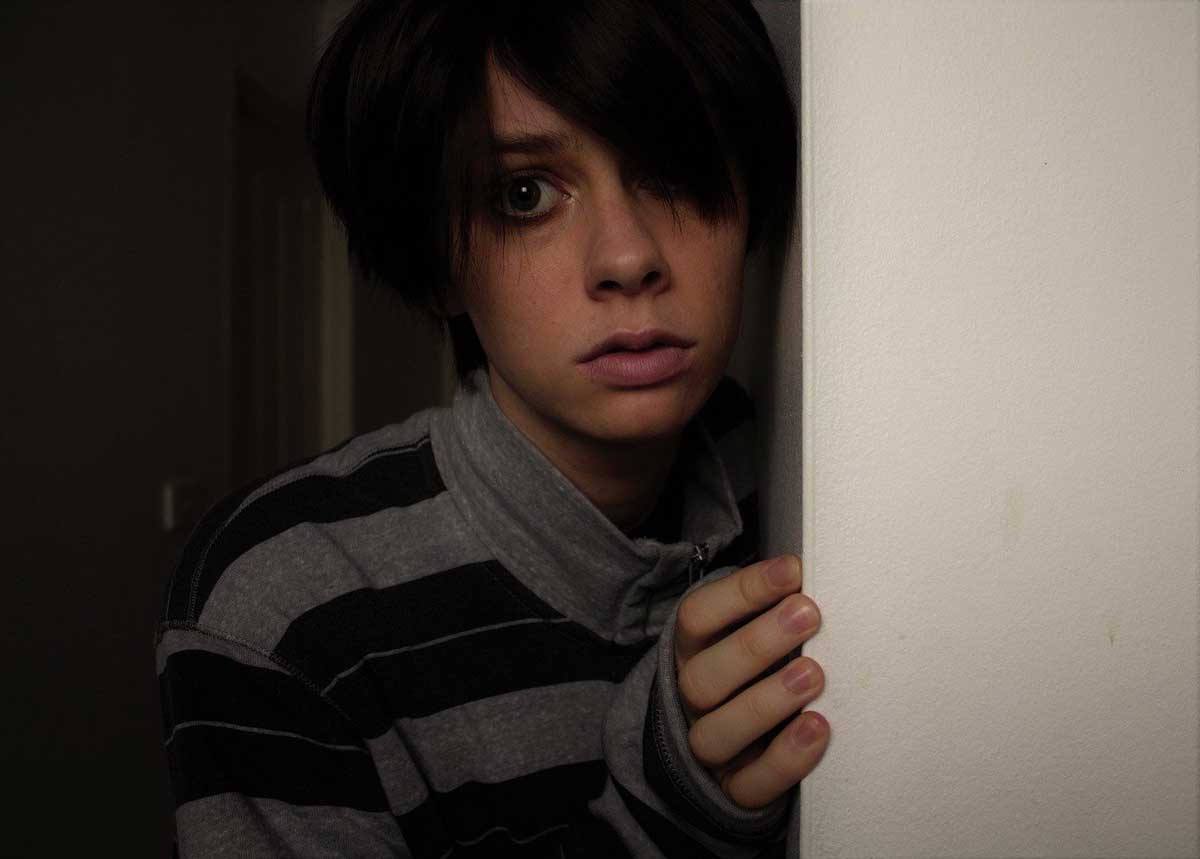 Already in the early stages of the COVID-19 pandemic, the World Health Organisation (WHO) was warning that substantial investment in mental health services was necessary to avert a mental health crisis. The evidence for the devastating impact of the pandemic on mental health is now overwhelming. The reasons for this are clear: the pandemic caused fear and anxiety for everyone, and many of us had to face illness, grief over lost family members, insecurity and loss of income. In addition to this extraordinary burden placed on our mental health, we were cut off from our usual support networks, friends and families, while the pandemic was also disrupting the delivery of existing mental health services themselves.
Not everyone has been affected in the same way by the pandemic, and mental health is no exception here. Among others, the mental health of certain demographics such as older persons, children and adolescents, and women, as well as that of disadvantaged groups such as persons with disabilities, LGBTI people and migrants has been affected more compared to the general population. For example, in a statement I co-signed with the UN Independent Expert on Sexual Orientation and Gender Identity and numerous other human rights experts, we alerted states to increasing mental health problems for LGBTI people, in particular youth, notably as a result of having to shelter with family members who were unsupportive of or hostile towards their LGBTI identity.
I recently published an Issue Paper entitled "Protecting the right to health through inclusive and resilient health care for all" in which I set out twelve recommendations. These include universal health coverage (of which mental health services are an essential component), more equality and dignity for patients, more participation and empowerment in relevant decision-making, the promotion of transparency and accountability throughout policy cycles, and better health communication policies. Since the right to health is defined as the right to the highest attainable standard of physical and mental health, these recommendations naturally apply to mental health care as well. Some recommendations, however, are more specific to mental health, such as those related to the need to ensure that mental health services are accessible to all when needed, of appropriate quality and affordable, to transition from an institutional to a community-based model and to eliminate coercive practices in mental health services.
Mental health systems: a longstanding source of human rights violations
While the additional strain generated by the pandemic is new, the mental health situation and lack of services has been a neglected human rights crisis in Europe for a long time. Despite the suffering and economic burden caused by mental health problems, mental health spending in the WHO European region was estimated to amount to only 1% of total health expenditure in 2019, and the majority of that expenditure was channelled towards mental health hospitals. In a very important report in 2017, the UN Special Rapporteur on the right of everyone to the enjoyment of the highest attainable standard of physical and mental health was already raising the alarm over the fact that "the arbitrary division of physical and mental health and the subsequent isolation and abandonment of mental health has contributed to an untenable situation of unmet needs and human rights violations".
In my Issue Paper on health, I called on governments to pay attention to the essential social determinants of health in order to rebuild more inclusive and resilient health care systems, notably social protection, living conditions, working environment and education. These are all the more relevant for mental health, since mental well-being is determined not only by individual attributes but also by the social environment which can prevent, cause or aggravate mental health problems. In recent decades, a human rights-based, holistic and psychosocial understanding of mental health has been emerging, but this approach still faces a lot of resistance in many of our member states, where a reductionist, biomedical paradigm remains prevalent. Further problems identified in the aforementioned report of the Special Rapporteur are power asymmetries in mental health policies and services, and the biased use of evidence in mental health. In combination, these reinforce a vicious cycle of stigmatisation, disempowerment, social exclusion and coercion.
In order to rise to the challenge posed by the pandemic for mental health services, it is essential to reform them, as well as relevant laws and policies, urgently and from the ground up. As with health policy generally, the imperative to prevent human rights violations must be the guiding principle behind these reforms.
The human rights of persons with mental health problems or psychosocial disabilities (i.e. disabilities arising from the interaction between a person with a mental health condition and their environment) are routinely violated in two significant ways. Firstly, their human rights continue to be violated by mental health services themselves, notably because they often display a tendency towards paternalism, coercion and institutionalisation. Secondly, affected patients may not have access to the care they need to achieve the highest attainable standard of health. In this connection, we should bear in mind that this right depends on the realisation of many other human rights, notably those enshrined in the UN Convention on the Rights of Persons with Disabilities (CRPD).
Coercion: a persistent source of human rights violations
In a recent report on its visit to Bulgaria, the European Committee for the Prevention of Torture (CPT) documented how patients in psychiatric hospitals were subjected to widespread and systematic ill-treatment at the hands of staff: they were slapped, pushed, punched, kicked, beaten with sticks, chained to beds and medicated without consent. While this example is particularly horrific, we should not forget that similar institutions, and the underlying approach taking coercion for granted, are still common in the majority of our member states, as demonstrated, for example, in recent exposés on the situation of psychiatric hospitals in Malta. My own Office has addressed human rights violations caused by such institutions in a large number of member states, including in an intervention before the European Court of Human Rights.
Why is this still accepted in 2021? Historically, fear, rejection and isolation have been our default response to persons with mental health problems. The ingrained fear and stigma of mental illness is still very strong, fuelling prejudice and the narrative that persons with mental health problems pose a danger to themselves and to society, against all available statistical evidence to the contrary – persons with mental health problems are in fact far more likely to be victims of violence than perpetrators. Mental health laws that normalise closed institutions and forced treatment confirm and reinforce these prejudices. Furthermore, while there is ample evidence that coercive treatment may lead to substantial trauma and that fear of coercion can actually deter persons experiencing mental ill-health from seeking help, there appears to be little scientific evidence to substantiate the supposed benefits of forced treatment.
In 2019, the Parliamentary Assembly of the Council of Europe unanimously adopted a groundbreaking Resolution calling on member states to end coercion in mental health, pointing to the fact that the number of persons subjected to coercion was still growing in Europe. It noted that so-called safeguards to prevent excessive use of coercion had not reduced but, on the contrary, seemed to have increased coercion, for example in France following a reform in 2011: what is defined as last resort in legislation often becomes the default approach, especially when resources are scarce. The corresponding report presented to the Parliamentary Assembly also reflects my observations concerning the marked differences in the level of involuntary placements between countries, but also between different regions of the same country or even from one hospital to another, suggesting that the main cause of coercion is not the inherent dangerousness of persons or therapeutic necessity, but an institutional culture that confines more out of prejudice or habit. This interpretation is supported by research.
In my address to the Parliamentary Assembly prior to the adoption of this Resolution, I drew attention to how my own country work allowed me to see first-hand the vicious circles caused by a mental health approach based on coercion, which perpetuates the isolation of the very persons who need the support of their community the most, fuelling more stigma and irrational fear. The lack of community-based, voluntary mental health services also results in even more coercion and deprivation of liberty.
I have also shared my observation that safeguards supposed to protect persons from arbitrariness and ill-treatment are reduced to mere formalities because they operate in a legal system where persons with mental health problems do not even have a chance to have their voices heard, owing to the profound power asymmetry between the patient and physician in most mental health settings. Judges almost invariably follow the opinion of the psychiatrist over the wishes of the patient, when the law provides for such a possibility. At their worst, such safeguards do little more than ease the conscience of those who are in fact taking part in human rights violations.
My position on coercion in psychiatry and the Resolution of the Parliamentary Assembly should be seen against the background of a growing consensus within the international community to consider involuntary measures without the informed consent of persons with mental health problems as human rights violations, or even as possibly amounting to torture. This is in large part due to the paradigm shift operated by the CRPD when it entered into force in 2008, and the efforts of civil society, in particular of persons with lived experience of mental health problems and psychosocial disabilities, to have their say in policy-making. As a result, a growing number of relevant international and national human rights bodies are now calling for an end to coercion and its replacement by community-based treatment options based on consent. This approach is slowly making headway in the medical community as well, as can be seen in the growing body of WHO guidance to states to reduce coercion, establish community-based alternatives and integrate mental health into primary care. Similarly, the World Psychiatric Association issued a position statement on the need to reduce coercion in October 2020.
This revolution is rooted in the CRPD and it would be a mistake to cling to older Council of Europe standards that place the bar lower. In this context, it is regrettable that work is still continuing in the Council of Europe on a draft Additional Protocol to the Oviedo Convention that reflects an outdated, biomedicine-driven approach reducing mental health to mental disorders and empowering physicians to forcibly confine and treat persons without consent, with virtually no limit being set on the duration of this placement or the treatments to be used. The vagueness of the definitions in this text and the trust in the judgement of a single physician, which appears misplaced given the human rights violations we are still witnessing on a daily basis, could easily give the impression of sanctioning even the worst kinds of human rights abuses in psychiatry. The opposition of the Parliamentary Assembly, several UN bodies including the treaty body of the CRPD, the unanimous protests of representative organisations of persons with psychosocial disabilities and my own opposition to this initiative have so far been ignored.
I call on member states to stop supporting such initiatives at international level, which may create confusion and become a stumbling block to necessary progress in advancing the human rights agenda when it comes to mental health. If new international standards do not nurture the paradigm shift from institutional to community-based care, and from coercive to consent-based care, they should at least do no harm by muddying the waters.
The way forward
A number of member states have started reviewing their mental health legislation in the light of these considerations, for example in Ireland and in the UK. What I found particularly positive with these two examples is the commitment to engage with civil society, and in particular users and providers of mental health services. Initiatives by representative organisations of persons with psychosocial disabilities to promote more inclusive policy-making, for example in the ongoing trialogue in Germany, are also to be commended. The active participation of persons with lived experience of using mental health services in defining policies, in particular, is a sine qua non condition of successful mental health reform, as their exclusion from the debate so far has allowed human rights violations to continue unchecked for as long as they have. This is also a general obligation under Article 4(3) of the CRPD.
The realisation of the right to full enjoyment of the highest attainable standard of mental health depends on the realisation of many other crucial human rights. In particular, member states need to conduct the necessary reforms of their mental health legislation in parallel with reforms in two crucial areas affecting core rights enshrined in the CRPD: legal capacity (Article 12) and the right to live independently and be included in the community (Article 19). Mental health care that truly respects the autonomy, dignity, will and preferences of service users is simply not possible so long as legal systems continue to tolerate substituted decision-making or segregation in institutions. Ongoing legal capacity reforms in our member states are very important in this respect. States must ensure that persons with mental health problems or psychosocial disabilities, including children, never lose their say on decisions involving their health, if necessary by providing the appropriate supports for decision-making, in order to ensure that mental health care is provided on the basis of free and informed consent. For as long as involuntary measures remain a reality, it is also crucial to ensure full access to justice to challenge any decision, an area where there are also some good practices, for example in the Netherlands.
As for institutions, I refer to the longstanding recommendations of my Office to put an end to their use, starting with immediate moratoria on future placements. Experience shows the crucial importance of closing large psychiatric hospitals where persons are involuntarily placed. To take one example, Italy was a pioneer in this respect by initiating a process of gradual closure of psychiatric hospitals from 1978, replacing them with alternatives closer to the community. While Italy is also facing a number of problems regarding the use of coercive measures in psychiatric establishments that still need to be addressed, it should be thought-provoking that the rate of involuntary placements in Italy today appear to be lower, by orders of magnitude, than in neighbouring states.
Reduction of coercive practices in psychiatric services, including the use of restraints and forced medication, and their progressive elimination should be another immediate priority. As mentioned above, the institutional culture and habits largely determine the prevalence of such measures. For example, my predecessor recommended to Denmark in 2013 that recourse to coercion in psychiatry be drastically reduced, and I was happy to note that a psychiatric centre in Ballerup had managed to put an end to the use of restraints as a first in the country, by training staff on conflict management and increasing physical activity for residents, without augmenting medication, for the benefit of both patients and staff.
The ultimate goal must be to replace institutions and a coercion-based mental health system by a recovery- and community-based model, which promotes social inclusion and offers a range of rights-based treatments and psychosocial support options. These can take many different forms and many models exist including, for example, support provided by peers or a support network, patient advocates/personal ombudspersons, advanced planning, community crisis resolution or open dialogue. It is also crucial to deconstruct the lingering stigma associated with seeking help for mental health problems, whether this is done in the school environment, at the workplace or in primary healthcare centres, through targeted awareness-raising and outreach. Only then can mental health services, as an integral part of primary care, be universally available to individuals throughout the entire life cycle. Once more, true involvement of persons with lived experience in the design, implementation, delivery and monitoring of these services is crucial.
Member states can take inspiration from several compilations of promising practices at the European and global levels, as well as ongoing projects and research conducted into community-based delivery of recovery-oriented mental health services, such as the RECOVER-E project running in Croatia, Montenegro, North Macedonia, Bulgaria and Romania. I am also conscious of the potential impact of new technologies on mental health care, which represent both opportunities and serious risks for human rights, and I refer to my general recommendations concerning human rights and artificial intelligence.
In this context, I encourage states to pay special attention to the mental health of children and adolescents, not least because of the extraordinary strain that the COVID-19 pandemic has placed on them. Lockdown measures and prolonged school closures have deprived them, more than other groups, of their usual routines, while exposing them to isolation and an increase in violence and abuse. We should not forget that childhood and adolescence are crucial periods for life-long mental health. Mental ill-health experienced in the formative years of one's life, for example as a result of adversities or trauma, affects brain development and the ability to form healthy relationships and life skills. Children and adolescents therefore need non-bureaucratic access to mental health support, as early as necessary and as least invasively as possible, without any shame attached. Institutionalisation of children, on the other hand, has a devastating impact on childhood development. We also need to bear in mind that suicide was one of the leading causes of death among adolescents in the European region even before the pandemic, which makes recent evidence of a marked increase in anxiety levels, depression and self-harm among young people particularly alarming. In order to prevent future burdens on mental health systems, it is crucial to expand our capacities for early psychosocial interventions for children by building on innovative and community-based child mental health services, rather than pursuing the worrying trend of ever-increasing use of psychotropic medication on children.
Mental health reform is an extremely challenging task for all our member states, given the complexity of the issues and the huge gap between agreed international standards and the reality on the ground. This, however, makes it all the more urgent. Let us turn the current challenge of the pandemic into an opportunity, by thoroughly transforming mental health services in Europe, with human rights as our guide and compass.
Drawing the Line: Dark Side of Higher Education
"Our lives begin to end the day we become silent about things that matter." [Martin Luther King, Jr.]
Educational institutions are places for intellectuals to develop a mindset and criticize things that are contrary to the norms. Higher education is a place where students develop literacy and soft skills development, which is essentially a safe space for every student, including a safe place for women from all kinds of threats such as sexual assault.
However, it turns out sexual assault on campuses still exist around the world. In fact, those cases often occur in universities and are a public secret that most of the parties in it have deliberately forgotten. Not many victims dare to report because the stigma towards victims is still exceedingly strong which particularly did by parties who have more power and authority in educational institution. In addition, the absence of policies and even sanctions imposed on perpetrators has impacted to a low number of offender who dare to report.
The sexual assault definition involves crimes where offenders subject victims to any unwanted or offensive sexual contact. According to a 2019 Association of American Universities (AAU) survey on sexual assault and misconduct, there is a 13% rate of non- consensual sexual contact in colleges. In line with the fact, direct complaints to National Commission on Violence Against Women of Indonesia between 2015 till August 2020 show that the educational environment is not a free space from sexual assault.
Moreover, the Student Executive Board of the Faculty of Law, Universitas Indonesia (UI) reveals a survey of 177 UI students in 2018. The results stated that 21 (twenty one) people had experienced sexual assault on campus, 39 (thirty nine) people were known about those cases. Sadly, only 11 (eleven) people of them who dare to report. This is kind of heartbreaking phenomenon because 79% of respondents stated that they did not know where they could report sexual assault cases.
Title IX of the Education Amendments of 1972 defined sexual assault on campus is happen when 1) submission to or rejection of such conduct is made either explicitly or implicitly a term or condition of an individual's employment or academic work; or 2) submission to or rejection of such conduct by an individual is used as the basis for
employment or academic decisions affecting such individual; or 3) such conduct has the purpose or effect of unreasonably interfering with an individual's performance or creating an intimidating, hostile or sexually offensive working or academic environment. So, would you tolerate a place to pursue dreams tainted by sexual assault?
Philosophy of Campuses
In order to describe the role of an ideal university, The Father of Education in Indonesia, Ki Hadjar Dewantoro, stated motto for an educator that still relevant today. There are Ing ngarso sung tulodo, Ing madyo ambangun karso, and Tut wuri handayani. In general, Ing ngarso sung tulodo contains that an educator must exemplify good and correct measures verbal or non-verbally, because students tend to imitate what the educator is doing. Then, Ing madyo ambangun karso is in the midst of students, an educator must be able to provide motivation, encourages enthusiasm in achieving their goals, and Tut wuri handayani means an educator are behind the students who must be able to provide atmosphere in encouraging the enthusiasm of students, so that students feeling confident to take all steps in their life.
Within this atmosphere there is a very harmonious, synergic and responsible relationship between educators and students, so that the essence of education can be realized. Philosophically, an educator is the role as a father, as a teacher, as a parent, as a friend and as a student environment in an educational environment. Educators and students are elements or components that are interrelated and exist in a system called the education system. In a system, elements are interconnected and interrelated, so that they move in balance, synergistically, harmoniously. This condition is a supporting factor for the achievement of educational goals. If one of elements does not run well, the results of education system are not maximal as we expected. Therefore, that is why education is a system which is united and interrelated with each other which trying to achieve goals.
What should campuses do?
The American Council on Education Sexual Harassment Guidelines states that an effective campus program on sexual harassment has at least five elements:
1. A basic definition of sexual harassment;
2. A strong policy that clearly states that sexual harassment will not be tolerated;
3. Effective communication to inform students, faculty, staff, and campus administrators of policies against sexual harassment;
4. Educational programs designed to help all community members recognize and prevent sexual harassment; and
5. An accessible, effective and timely complaint procedure.
Sadly, several universities took a various of preventive and repressive measures to deal with the sexual assault after various cases of sexual assault surfaced in various media, such as making a rector's regulation related to prevention and handling of sexual assault on campus, establishing a reporting and complaint mechanism, forming a sexual assault handling team, to legal assistance. It means that campuses have not seen sexual assault as terrible issues that must be prevented, and it is the responsibility of every university in order to create a safe and conducive atmosphere for students. Moreover, the law of Sexual Assault Abolishing (RUU PKS) in Indonesia has not been passed even excluded from priority national legislation programs when high cases of sexual assault occur.
Government must create a regulation that obligated campus to build various sexual assault prevention components by create Ministerial Regulation by Ministry of Women Empowerment and Child Protection also by Ministry of Education and Culture. Furthermore, campus must build those components which are create Rector Regulation concerning to sexual assault, establish report center, having a particular psychologist and counselor, establish legal aid, making policies based on gender oriented, having a good control system, having supportive infrastructure as well. And the most crucial thing is, campus must build a clear complaint mechanism with regard to the rights of victim and the principle of confidentiality.
Through this article, writer want to emphasize that sexual assault on campus is a matter issues to consider by law maker. Campus issues are not always about bureaucracy, corruption, or conflict of interest, and so on, but also sexual assault. We are not obligated to remain in situation that makes we feel as vulnerable meanwhile we just need to pursue our careers or studies without being sexually harassed. How can you remain in situation that deemed you as sexual object? Please, make sure your voice is heard.
Comparative Status of Women in Pakistan and Bangladesh
March 8 marks a day of recognition that women around the world are still fighting for basic rights and equality. In Asia two Bangladesh and Pakistan – two countries that till 1971 were one nation are at diametrically opposite ends when it comes to the status of women.
For years, women in Pakistan have been severely disadvantaged anddiscriminated against. They have been denied the enjoyment of a wholerange of rights – economic, social, civil, and political rights and oftendeprivation in one of these areas has entailed discrimination in another.Much of Pakistani society lives under the patriarchal, outdated code of so-called "honour" that systemizes the oppression of women by preventing them from, for example, choosing their own husband or working outside the home.
On the other hand, Bangladesh has made remarkable progress in the last 50 years since its liberation in improving the lives of women and girls. Maternal mortality rates are falling, fertility rate is declining, and there is greater gender parity in school enrolment. Problems of gender-based violence, child marriage the government in Bangladesh is committed to addressing many of the challenges facing women. Women's participation in the workforce has been continuously rising. Three million Bangladeshi women are employed in the lucrative ready-made garment sector, which is Bangladesh's largest export industry. Increasing numbers of women are involved in small and medium enterprises.
The Denial of Basic Rights for Women in Pakistan
The current legal status of women in Pakistan was shaped largely by the military regime of Zia ul-Haq, which began in 1977 and lasted until 1987. Under his regime a series of repressive and regressive laws were passed, which dealt specifically with the treatment of women-attempting to strengthen imaginary distinctions between the public and private spheres.
These laws represented a diversion from the past commitment of the Pakistani state to "secular values." They included the Hudood Ordinance, which applies selected conservative interpretations of Islamic law in order to decide issues in the sphere of "family law" and sexual practices. Violence against women and girls—including rape, so-called honor killings, acid attacks, domestic violence, and forced marriage—remains a serious problem.
There are an estimated 1,000 honor killings[1] each year in Pakistan, according to a 2019 report by Human Rights Watch. The murder of 19-year-old Mahwish Arshad in 2018 Faisalabad district, Punjab, for refusing a marriage proposal gained national attention. But there are no official statistics around them, as they often go unreported or are logged as a suicide or natural death by family members. The passage of the 2016 bill, by which hono killings now carry a life sentence has made little difference. According to the Pakistan, the Human Rights Commission of Pakistan (HRCP), "Antiquated — and lethal — notions that 'honor' resides in women's bodies and actions still prevail across Pakistan, and it will take far more than laws to effect a change when perpetrators of 'honor' crimes continue to act with impunity."
Women from religious minority communities remain particularly vulnerable to abuse. A report by the Movement for Solidarity and Peace in Pakistan found that at least 1,000 girls belonging to Christian and Hindu communities are forced to marry Muslim men every year. The government has done little to stop such forced marriages.Early marriage remains a serious problem, with 21 percent of girls in Pakistan marrying before the age of 18, and 3 percent marrying before age 15.
The Taliban and affiliated armed groups continued to attack schools and use children in suicide bombings in 2018. In August, militants attacked and burned down at least 12 schools in Diamer district of Pakistan's Gilgit-Baltistan region. At least half were girls' schools. Pakistan has not banned the use of schools for military purposes, or endorsed the Safe Schools Declaration as recommended by the United Nations Committee on Economic, Social and Cultural Rights in 2017.
The Harassment of Female Journalists in Pakistan
"For women in Pakistan, there is no safe space," contends Gharidah Farooqi, a popular current affairs talk show host on NewsOne,
Over the years, Pakistan has earned a reputation of being a hard country for female journalists. While attacks on male journalists, the nature of the attacks on women journalists, amplified by the ingrained misogyny of a patriarchal social structure, is very different. On Aug 12, 2020 a group of women journalists issued a statement against government-affiliated social media accounts and supporters. "Vicious attacks through social media are being directed at women journalists and commentators in Pakistan, making it incredibly difficult for us to carry out our professional duties," the statement said, adding: "In what is certainly a well-defined and coordinated campaign, personal details of women journalists and analysts have been made public. To further discredit, frighten and intimidate us, we are referred to as peddlers of 'fake news', 'enemy of the people' and accused of taking bribes (often termed as 'paid' journalists or lifafas)."
Many women journalists alledge that whenever they write a political story or even tweet an opinion deemed unfavourable to the PTI or the other parties, the security establishment or the corporate sector, they are mercilessly trolled.
Following the deadly attack on two Christchurch mosques in New Zealand, there were reports that the killer had earlier travelled to Pakistan. When Gharidah Farooqi tweeted a CNN story about this, a storm of abuse rained down on her, calling her traitor and demanding she be tried for treason. she was the first female journalist in Pakistan to file a complaint of cybercrime with the FIA. accounts associated with PTI ran troll campaign against her.
An independent journalist and documentary filmmaker, Sabin Agha has been at the receiving end of threats from non-state actors due to her reporting in Balochistan. She and her fixers are both on the agencies' radar.
Ailia Zehra, a Lahore-based journalist and managing editor of Naya Daur, a web-based news portal, opines that the likelihood of online physical and sexual threats translating into real-time events is very high for female reporters.
Pakistani women – Marching in March
Pakistani women have chosen International Women's Day in Pakistan to reclaim their space in society, speak up for their rights, and demand justice from the system that has failed them because of patriarchal structures. Pakistan's Aurat March ("aurat" means "women" in Urdu) saw its debut on International Women's Day, March 8, 2018. Every year on March 8 women across cities in Pakistan come out in large numbers to protest against and demand for more accountability for violence against women, and to support for women who experience violence and harassment at the hands of security forces, in public spaces, at home, and at the workplace. These protests across Pakistan, have taken the form of marches, public art displays and performances highlighting challenges faced by women. And the shame is that every year radical Islamists pelt stones, shoes and sticks at the Aurat March participants. This year, the Aurat March (Women's March) protests also focused on the damage caused by the COVID-19 outbreak in Pakistan. Calling it a "Pandemic of Patriarchy," the protesters demanded the government increase the health budget to 5 per cent of GDP so that women may get better healthcare. Among the issues the protests drew attention to was the significant increase in domestic violence and child abuse as families were confined to their homes during the pandemic.
Women's awareness of their rights, thanks to manifold efforts by Pakistani women's rights groups, along with women's greater participation in the workforce and attendant exposure to the rights movement, appears to have somewhat increased which ironically itself may have contributed to the increasingly violent backlash they are exposed to.
Bangladeshi Feminist movements
While protest marches marked International Women's Day in Pakistan, breaking glass ceilings and paving a new path, a transgender started her journey as a news anchor in Bangladesh on the same day. Tashnuva Anan Shishir debuted on air on March 8, presenting all with late afternoon news bulletin for a private news channel. What marks women's movement inBangladesh is their diverse and vibrant nature. Feministactivists and women's rights organizations, despitetheir smaller numbers, have made their presencefelt through their engagements in various socialmovements, development activities, and protests againstfundamentalism, violence against women and staterepressions during Pakistani authoritarian rule. Undeniably, the women's movement actors in Bangladeshhave gained significant advantages in attaining gender justice by challenging gender discrimination in political,social and economic spheres. The demands for changehas led to significant shift in state policies.
Progressionof Women's Rights inBangladesh:
Since achieving independence in 1971, the Bangladesh government while tirelessly working to develop economically, it has also been fighting another battle for women's rights in Bangladesh.Despite a patriarchal social framework, Bengali women have held the right to vote since 1947, and the country elected its first female Prime Minister in 1991. Women fought for their country in Bangladesh's Liberation War, and the constitution that the country subsequently adopted promised equal opportunities for women in all areas.The government has enacted numerous policies over the past decade focused on women's rights in Bangladesh. The Ministry of Women and Children Affairs has increased allowances for widows, eased the burden on lactating mothers in urban areas and provided job training in fields such as agriculture and electronics. The National Women Development Policy of 2011 aimed to establish equal rights for men and women but also included specific goals such as assistance for female entrepreneurs. To oversee the implementation of the development policy, the government formed a 50-member National Women and Child Development Council chaired by Prime Minister Sheikh Hasina. Hasina has also vocally supported women's empowerment in global forums such as the UN.
In Bangladesh, many women occupy real leadership roles. The majority society In Bangladesh supports women's political and civic participation, cultivating women's leadership roles in areas such elections and political processes. The number of women winning seats in mainstream party leadership committees is in hundreds. The proportion of women in parliament has continued to rise over the past decade and women hold seats in 12,000 local political offices. The country is setting an example in encouraging women workers to engage and create a stronger social network, advocating for their rights in local communities and connecting them to resources through community groups.
Recognizing the significant potential of women-owned businesses to accelerate economic growth in Bangladesh, government has helped organize women's business forums across the country to expand loan opportunities. These efforts resulted in commitments from the Bangladesh Bank and several commercial banks to provide collateral-free loans for women entrepreneurs at concessional interestrates. In other sectors too women the number of women workers are gradually rising. Young female graduates are increasingly joining Bangladesh's media industry. Wahida Zaman, for example, recently joined United News of Bangladesh (UNB), an independent wire service, as an apprentice sub-editor.
During the past decades, Bangladesh has improved its education policies; and the access of girls to education has increased and since the 1990s, girls' enrolment in primary school has increased rapidly.
In 2010, Bangladesh enacted the Domestic Violence (Prevention and Protection) Act, 2010 and resultantly violence towards women, committed by men, has decreased significantly and is considerably low compared to south Asian countries like Sri Lanka, Nepal, and India.
The country is internationally recognized for its good progress on a number of gender indicators. These include gender parity in primary and secondary education and maternal mortality that has declined by 66 per cent over last few decades, estimated at a rate of 5.5 per cent every year. Bangladesh ranks highest in the Gender Gap Index in South Asia achieving 47th among 144 countries in the world.
---
[1] 'Honour' killings are killings of people, predominantly girls and women who are considered to have shamed the women's families by aspects of their behaviour; they are most often perpetrated by male members of the women's families and are intended to restore their 'honour'